| | | |
| --- | --- | --- |
| | TOP | #TOP |
---
| | | | | |
| --- | --- | --- | --- | --- |
| TOP Price: | $0.000235 | | Volume: | $2.8 K |
| All Time High: | $0.036 | | Market Cap: | $917.1 K |
---
---
| | | | | |
| --- | --- | --- | --- | --- |
| Circulating Supply: | 3,908,271,105 | | Exchanges: | 1 |
| Total Supply: | 3,908,271,105 | | Markets: | 1 |
| Max Supply: | 20,000,000,000 | | Pairs: | 1 |
---
---
---
The price of #TOP today is $0.000235 USD.

The lowest TOP price for this period was $0, the highest was $0.000235, and the exact current price of one TOP crypto coin is $0.00023466.

The all-time high TOP coin price was $0.036.

Use our custom price calculator to see the hypothetical price of TOP with market cap of ETH or other crypto coins.
---
---
The code for TOP crypto currency is also #TOP.

TOP is 4.7 years old.
---
---
The current market capitalization for TOP is $917,102.

TOP is ranked #1365, by market cap (and other factors).
---
---
There is a small daily trading volume on #TOP.

Today's 24-hour trading volume across all exchanges for TOP is $2,766.
---
---
The circulating supply of TOP is 3,908,271,105 coins, which is 20% of the maximum coin supply.
---
---
TOP has very limited pairings with other cryptocurrencies, but has at least 1 pairing and is listed on at least 1 crypto exchange.

---
---
Note that there are multiple coins that share the code #TOP, and you can view them on our TOP disambiguation page.
---
---
---
---

TOP Network Bi-Weekly Report: September 14 - September 27, 2022


Technology Progress - 1. The generation, distribution, and access security reinforcement of the Key, critical to the deployment of the Ethereum cross-chain bridge contract, has been developed and accepted, and the private key replacement will be carried out in October. 2. After the ETH merge, the PoS mechanism was applied. TOP Bridge will support PoW and PoS mechanisms to check the validity of ETH blocks. The testing and acceptance are about to complete around mid-October. 3. TOP mainnet version 1.7.0 progress: Completed the third milestone. The next step will be focused on performance tuning, stability, and exception testing. Version 1.7.0 is expected to be released around Oct 15. 4. NFT cross-chain DApp development has been started, and the basic product form has been determined. 5. Web3 NFT infrastructure layer: The top-level security bottom-line design has been completed. The next step is to do the overall outline design under the premise of security design. — Important Notice - The TOP security team is now in the final stage of security reinforcement. We plan to carry out information collection around mid-October. In addition, we will orderly open the data ports in order of priority. TOP Staking data will display normally in HiWallet then. Please stay tuned and thanks for your understanding. For more specific announcements: TOP Network Official Group — Find More - Official Website | Telegram | Twitter | Med...
---

TOP Network Bi-weekly Report: August 31-September 13, 2022


Technology Progress - Contract deployment of cross-chain bridge: Internal code audit has completed. Key access reinforcement solution will introduce CPU Enclave security technology, which takes some time to deploy. In addition, following the migration of Ethereum Merge to PoS consensus, TOP Bridge will support both PoW and PoS to check the validity of Ethereum blocks. This will take an additional 2–3 weeks to complete., TOP mainnet version 1.7.0 progress: Completed the second milestone. The code is basically completed, and the functions have been debugged. The next phase will focus on security, self-testing, and acceptance., "Web3 NFT Application Project" has completed the MVP version. The feasibility of the concept and technical path has been proved through experience and acceptance. Based on this, the next phase will focus on abstracting and building the "web3 NFT infrastructure platform layer"., — Important Notice - Currently the TOP security team focuses on the security reinforcement of each associated business and the underlying layers. The work is at the top priority of the team and involves a lot of aspects, so it will take some time to complete. Thank you for your understanding and waiting for the past days. In addition, during the security reinforcement, we has temporarily closed cross-chain bridge and ports, so the relevant data cannot be checked as normal. The team will gradually open the ports a...
---

TOP Network Bi-weekly Report: August 17 -August 30, 2022


Technology Progress - 1. TOP mainnet version 1.6.0 has been released, and most of the nodes on the mainnet have upgraded to the latest version. At present, the mainnet is running smoothly. This version includes decentralized cross-chain bridge between TOP and ETH. 2. Cross-chain bridge Ethereum contract deployment: The main part is ready. The official deployment is expected to be rolled out in about ten days for the team is working on the internal code audit and key reinforcement. 3. TOP Mainnet version 1.7.0 progress: Completed the first milestone, and verified the design and feasibility through Demo. The main feature of the TOP mainnet version 1.7.0 is: NFT distribution platform. — Activity Review - The TOP cross-chain bridge open test has officially ended. By the end of it, we had received more than 180 submissions, and the TOP team had validated, reproduced, and provided feedback on each submission, which has been shared in the community. The team will then define the issues in terms of severity and rewards will be given out accordingly in accordance to rules of the bug bounty. More information from TOP telegram group: t.me — Progress Notice - At present, the security team composed of several professional personnel has carried out security reinforcement for each product line and all aspects of it. Security work is underway in accordance with the level of the urgency. It is expected to move to the next stage...
---

TOP Network Bi-weekly Report: August 3, 2022-August 16, 2022


Tech Progress - 1. BSC-HECO-TOP cross-chain bridge accident investigation, self-inspection, traceability and safety review of the whole process. The bridges, ports and services involving TOP assets are sorted out in all respects and security gets strengthened. It mainly covers private key generation, encryption safekeeping, multi-signature, key replacement, and includes the permission management as the owner or the admin of the contract, and the traceability and tracking of the O&M system. Follow-up measures to the incident have also been announced to the community.(Telegram: t.me) 2. TOP mainnet version 1.6.0: For the decentralized cross-chain, security reinforcement measures are added in accordance with the bottom-line safety guidelines. The upgrade time of the mainnet is expected to be around August 20. At the same time, the cross-chain bridge open test is still underway. 3. TOP Mainnet Version 1.7.0 Progress: TOP team has completed the architecture design of the main tasks, the draft of the NFR specification and the NFR cross-chain specification. The relevant security measures in the design are re-evaluated. — Activity Progress - On August 5, the TOP Network team officially launched the TOP cross-chain bridge open test and the bug bounty. The reward for a single issue is up to 15 million TOP, which shows the importance of the safety of ETH-TOP cross-chain bridge for the TOP team. The open test will end on Septemb...
---

How Will Web3 Change Your Business?


By now, you must have heard about the latest buzzword, Web3. But do you know its practical uses and what it means for your business? So, let's equip you with the knowledge regarding this new Web iteration to help you succeed. — What is Web3? - Web3 is the third iteration of the internet, which builds upon the structures and facilities in Web 1.0 and 2.0. This new arrival revolves around novel technology that supports machine learning, artificial intelligence, blockchain technology, virtual reality, cryptocurrency, NFTs, and DeFi. High-performance public blockchain platforms like TOP Network are building the infrastructure for this new phase of the Internet. As the world's first full-state sharding public blockchain, the TOP Network is fully permissionless and highly secure via hpBFT with multiple verification and audit. From the technical standpoint, TOP Network is a comprehensive multi-layer scale and sharding technology with a two-layer lattice state and parallel consensus mechanism that allows developers to build real-world decentralized applications such as big data, AI, IoT, games, communications, social networking, with ease. — How will Web3 change businesses forever? - In the next few years, the Web will see radical changes in terms of a better balance of power between users and platforms. But let's see the effects of Web3 on your business and how you can leverage this technology. — 1. Open t...
---

Taking a Look at Web3 Principles


Web3 is the latest iteration of the web that promises to bring an open, permissionless, transparent, trustless, censorship-resistant, and decentralized Internet to the public. Web3.0 is changing how we do business, transforming everything from our homes, education, and entertainment to work and social life. After the user-generated Web2, which was marked by the arrival of social media, we are moving towards Web3. It promises a better, fairer internet. Here, everyone with an internet connection can participate on a level playing field. Corporations and regulations typically own the infrastructure of today's online systems and sites. Here, a third party is paid to install servers and set up the software so that we can access all the data online. But in Web3, blockchain technology introduces a new method of storing data online, which is built on encryption and distributed computing. In this system, distributed computing ensures the file is shared across many computers or servers so that no one person or entity controls it. Even if one server shuts down, the data is still accessible. Meanwhile, encryption means the data can only be accessed by those who have permission. When it comes to the fundamental principles of web3, they are all about open-source, decentralization, user-owned communities, giving back the power to the users, providing value to the creators, community governance, turning expenses into investments, permissi...
---

TOP Cross-Chain Bridge Open Test Is Underway


Since the emergence of DeFi, the congestion and high GAS fees of the Ethereum has hit heated discussions and led to the emergence of many EVM compatible chains. Lower GAS fees and faster transaction speed allow many projects to adopt the "multiple-chain deployment" model and migrate to other ecosystems, which indicates a rigid demand for the distribution and circulation of digital assets. The cross-chain bridge program is an essential infrastructure for digital assets to connect across different chains and works on supporting the efficient flow of assets across chains. Many Dapp projects are constantly migrating to public chains with lower entry thresholds. At present, dozens of public chains are fiercely competing in the market. As a new chain with high efficiency and low cost, TOP is willing to accept and embrace the competition. The launch of the TOP Cross-Chain Bridge did represent the first step into the competition. There are certain requirements for the development of cross-chain bridge. It provides a compatible channel between two public chains with different protocols and rules so that one chain can obtain transactions that occur on the other chain and verify the migration of assets. The essence of a cross-chain bridge is to circulate assets across two chains. Throught it, the balance is achieved by locking or destroying the assets on the original chain and minting or releasing the corresponding assets on the tar...
---

Bug Bounty For TOP Cross-Chain Bridge Open Test Is Launched


The TOP cross-chain bridge testnet version supports ETH and stablecoin (USDT) assets to cross between the ETH chain and the TOP chain. Now the test version of the TOP cross-chain bridge is open to the public, and we are inviting you to participate in the test! Be a TOP hunter and get rewards from it. Up to 15,000,000 TOP for a single issue! Happy hunting! — ⏰Duration: August 5 — September 1, 2022 (UTC+8). — 💰Rewards: Critical: 10,000,000 -15,000,000 TOP per issue High: 1,000,000 -8,000,000 TOP per issue Medium: 100,000–1,000,000 TOP per issue📌Bug Bounty Rules: 1. The TOP team will jointly review the submitted issues and reward hunters according to the severity of the problems. 2. Hunters should provide a complete issue description, test address, transaction hash, screenshot of issues, and so on. 3. For the same questions, first come first served. 4. Known issues and some pre-clarified contents are not included in this bug bounty program. Note: The TOP team has the right to interpret the bug bounty program. Join TOP Telegram for further discussion👇 https://t.me/topnetwork_topHow to join the TOP cross-chain bridge open test? — 1. Visit the TOP cross-chain bridge. — Open the link in a browser with a Metamask wallet, such as Chrome, Firefox, etc. Metamask will automatically add TOP Testnet and ETH Testnet, and there is no need to add RPC manually. You can switch manually afterw...
---

TOP Network Bi-weekly Report: July 20, 2022–August 2, 2022


Tech Progress. — TOP Chain 1. The decentralized cross-chain bridge between Ethereum and the TOP completes the preparation of the community experience, including faucets, documents, test environments, etc. GAS optimization has been completed, and gas is currently at the same level as third parties. Meanwhile, the security issues found by code review have been resolved. 2. The 1.7.0 version of TOP mainnet re-planned and officially started, with the goal of completing the cross-chain infrastructure of NFT and NFR, including the roll-out of one-click multichain. At present, the requirements review is completed, and the outline design is about 50% complete. 3. NFT trading platform technology and Proof-of-Concept Demo has completed the requirements review and technical certification. — Activity Review. — TOP Network's strategic partner TopBlocks was a finalist among nearly 200 entries and won the third prize on the Filecoin track and the Best Innovation Award. "PinTogether" proposed by the TopBlocks team is an attempt to combine TOP and Filecoin chains, deploy applications on the TOP chain, and store data on the Filecoin chain. "Time and space are connected by NFT, creating a world bound by soul" — Commented by Filecoin judge on PinTogether. We hope the Dapp will be optimized and open for the community. — Upcoming Events. — The TOP decentralized cross-chain bridge has gone through the i...
---

TOP's Partner TopBlocks Participated in the Filecoin Hackathon and Achieved Great Results


TOP Network × TopBlocks — Competition Review. — On July 30th, TOP Network's eco-partner TopBlocks participated in the offline finals of the Filecoin Hackathon and achieved great results. Previously, TopBlocks stood out among nearly 200 teams that signed up and became one of 11 finalist teams. TopBlocks conducted a project demo on the spot, and finally won the third prize on the Filecoin track and the Best Innovation award! In this competition, the TopBlocks team proposed the concept of "PinTogether", that is, with "memory" as the core and NFT as the carrier of memory, the memory is preserved in a virtual world independent of the real world. The virtual world uses the map of the real world as a blank blueprint. Users can organize activities in PinTogether and build historical footprints by use of coordinates. The entire project is specially built for Web3 and will be deployed on the TOP chain. At the same time, the NFT data will be stored on the Filecoin chain, which is the first attempt between TOP Network and Filecoin. "Time and space are connected by NFT, creating a world bound by soul" — Comments from Filecoin judge on PinTogether. PinTogether NFT is different from the traditional NFT we have known. The team will design fading for NFT in the form of memory and establish a DAO-based ownership framework. — TopBlocks × TOP Network. — One goal of the TopBlocks team, a partner of th...
---
---
---
The Top 3 African Blockchain Projects


Megatech Megatech helps solve Africa's and the world's energy problems, by utilizing blockchain technology, MGT provides token holders with financial rewards on solar fields owned by the company. The first field, called project Beta, ??is a 60MW solar farm and will include 100MWh of state-of-the-art storage technology to ensure maximum profitability and the opportunity to sell green renewable energy at peak rates to blue-chip listed entities; that have already signed commitments for offtake. Furthermore, 40% of all financial gains realized from this project and future pipeline projects will vest in the MGT (PTY) LTD custodian company which fiduciary directors independently manage on behalf of the token holders who participate in the performance staking program. Yellow Card Yellow Card was founded in 2016 by Chris Maurice and Justin Poiroux with the idea of enabling Africans at home and abroad to buy and sell cryptocurrency using their local currency via bank transfer, cash, and mobile money. The startup was officially launched in 2019 in Nigeria where it has over 35,000 merchants and was said to have processed more than US$165 million in crypto remittances in 2020 alone. That same year, it expanded operations to South Africa and Botswana and raised $1.5m seed funding to launch its services in Kenya and Cameroon. Yellow Card is the easiest way to buy and sell Bitcoin, Ethereum and Tether instantly at the best rates with zero fees. Stellar Founded in 2014, Stellar ...
---
Ico Speaks: Top Crypto and NFT Marketing Agency in 2022


PRESS RELEASE. It can be increasingly frustrating when someone has a worthwhile crypto and NFT project but cannot find a way to gain enough engagement. Many people fall into this category, believing they can handle promoting their crypto and NFT projects only to be swallowed by other projects. It is not like they have a better project. Instead, most of these creators and investors choose a top crypto marketing agent to handle all their project's online marketing campaigns and strategies. But now that you know what you have been missing, it is still not enough to make your project the number one trending topic in crypto and NFT. So what next? Choosing the right crypto marketing agency with enough experience in creating awareness and ensuring investors invest heavily in a project. Thankfully, this article has removed the stress of selecting a top marketing agency by introducing the best one in 2022-ICO SPEAKS. So, what makes ICO Speaks the top crypto marketing agency in 2022? Here are seven reasons to change someone's career in cryptocurrency and NFTs. Top Crypto Marketing Strategy This is what separates most crypto and NFT projects from the rest. ICO Speaks offers crypto and NFT creators the expert utilization of effective marketing strategies that guarantee awareness, engagement, trends, and investment across different communities. Through ICO Speaks, your crypto project can be the most discussed topic in different NFT and crypto communities. Crypto Social Media Marketing If ...
---
Top US Regulators Urge Congress to Pass Legislation on Crypto Assets


The U.S. Financial Stability Oversight Council (FSOC), a group of the country's top financial regulators, has urged Congress to pass legislation for the regulation of crypto assets. Treasury Secretary Janet Yellen said: 'Crypto-asset activities could pose risks to U.S. financial stability if their interconnections with the traditional financial system or their overall scale were to grow without adherence to or being paired with appropriate regulation, including enforcement of the existing regulatory structure.'U.S. Financial Stability Oversight Council's Recommendations The U.S. Financial Stability Oversight Council (FSOC) published its 'Report on Digital Asset Financial Stability Risks and Regulation' Monday. The 124-page report includes 10 recommendations for the regulation of crypto assets. The FSOC, chaired by the Treasury Secretary, is a group of the country's top financial regulators. It is made up of 10 voting members and five nonvoting members. The voting members include the Treasury Secretary, the Federal Reserve chairman, the Comptroller of the Currency (OCC), the chairman of the Securities and Exchange Commission (SEC), and the chairman of the Commodity Futures Trading Commission (CFTC). Treasury Secretary Janet Yellen described at the FSOC meeting Monday that the report 'identifies a number of material gaps in current regulation, and recommendations to address these gaps.' Firstly, the council recommends that member agencies should consider general principles when...
---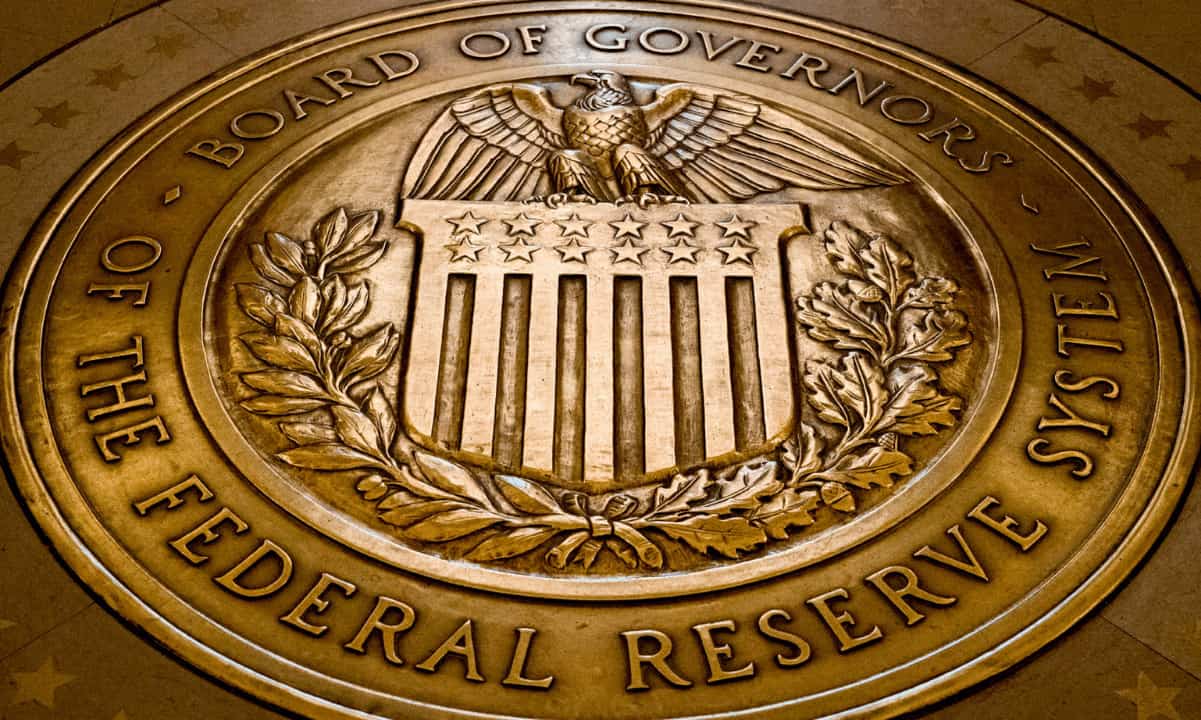 New Fed Governor Says Combating Inflation is Still Top Priority


Philip Jefferson – one of the Federal Reserve's three newest governors – has re-emphasized the central bank's plans to continue fighting inflation. The former college professor said he and his colleagues are committed to taking "further steps necessary" to address the problem, and gave no indication that they would consider dovish monetary policy in the near term. Fed Will Stay the Course The governor delivered his remarks to a conference in Atlanta organized by three of the Fed's district banks on Tuesday. It was his first speech since being sworn into office in May. "In my brief time on the Federal Open Market Committee, we have acted boldly to address rising inflation, and we are committed to taking the further steps necessary," Jefferson said. Jefferson's entry to the board was followed by three 75-basis point rate hikes in a row by the central bank in June, July, and September. This has taken its policy rate to a range between 3.0% and 3.25%. Such rate hikes are historically fast-paced, yet the central bank intends to continue raising rates until it reaches a "terminal rate" of 4.5% to 4.75% sometime next year. In his speech, the new official reiterated chairman Jerome Powell's comments that the American economy will need to endure "below trend growth" for some time, to get inflation under control. Annual CPI clocked in at 8.3% for the month of August –...
---
Uniswap (UNI) Outperforms Top Coins With Over 10% Gains In A Week


Uniswap is an Ethereum-based automated liquidity protocol. Its operations ensure constant security, decentralization, and censorship resistance in the crypto industry, removing the need for intermediaries. The protocol is committed to managing a liquidity pool by each smart contract or pair of smart contracts. This liquidity is made up of two ERC-20 tokens reserves. According to recent tweets from Ryan Watkins, the protocol's latest version (V3) has realized up to $6.5 billion. He added that this current version is presently drawing closer to its V2. Ryan Watkins is a researcher at Messari. UNI Up By Double-Digit Percentage While the broader crypto market struggles to recover from its red zone, UNI seems to be rising in its price. According to a 24-hour market watch, the token has witnessed a 7.22% gain. Its current price is about $6.73. This growth has placed it among the top 10 digital currencies in the crypto space. Crypto Dream published a UNI chart, citing that although the market looks threatening, it's on a bullish move. Crypto Dream is a Twitter account that offers technical analysis on digital currencies. The UNI token gives a few reasons for investors to be glad. However, the same cannot be said about the general crypto market. UNI's price is currently trading at $6.66. | Source: UNIUSD price chart from TradingView.com Briefing on the Mainstream Bump The mainstream financial publication of The Wall Street Journal resulted in the spike of Uniswap. This ev...
---
Top Crypto Exchange LBank at Token 2049: Successful Exhibition and After...


PRESS RELEASE. SINGAPORE, Oct. 3rd, 2022 – Global crypto exchange, LBank, joined Token 2049 in Singapore as sponsor and exhibitor. LBank was welcomed with open arms at the Token 2049 venue and continued to host a successful after-party. As one of the rise-and-coming major crypto hubs, Singapore hosted a diverse crowd of crypto lovers and gave LBank the great chance of meeting many users and fans in person. With over 7000 attendees and 2000 companies represented, TOKEN 2049 is currently the biggest event in crypto. The event also coincides with the Formula 1 Singapore Grand Prix, making Singapore the most exciting place to be at the moment. LBank's team was very glad for this opportunity to connect with our Asia-based users and partners. LBank had the honor of exhibiting at Token 2049 and meeting many projects, partners, and media representatives at the event. 'It was good to see everyone face to face, as most of the time we communicate online. We are really looking forward to working with LBank soon' a partner said. On September 29th, LBank hosted a successful 'LBank & Friends' Afterparty for people to have a chance to socialize after the main conference. The event, which was co-hosted by Encryptus and MetaBell, saw a diverse gathering of friends from all corners of the industry, with more than 300 people attending. LBank's exhibition at TOKEN 2049 came alongside LBank's current brand upgrade, including airdrops and other events. This was the first time LBank used its ...
---
9 Out of the Top 12 Crypto Assets Are Down 70% to 90% Lower Than the All...


274 days or roughly nine months ago, the crypto economy was worth $2.34 trillion and at $967 billion the aggregate value of all 13,192 crypto assets is $1.48 trillion less. Most of the top digital currencies tapped an all-time price high in November 2021 and today, a great majority of the top crypto assets are down between 70% to 90% in value against the U.S. dollar.9 Out of 12 Crypto Assets Have Lost Significant Value Since Last Year's Price Highs It's almost a year later since the world's top crypto assets tapped all-time highs in 2021, and a great number of digital currencies have lost considerable value. The following is a look at the top crypto assets by market capitalization, in order to see how much USD value each coin has lost. The leading crypto asset by market valuation bitcoin (BTC) is currently trading for prices between $19,078 to $19,377 per unit during the last 24 hours. Bitcoin is down today, 72.1% lower in USD value than the all-time high ($69,044 per unit) printed on November 10, 2021. Ethereum (ETH), the second-largest crypto coin by market cap, is trading at prices between $1,289 to $1,317 per unit on Sunday. ETH has lost 73.2% in USD value since reaching an all-time high (ATH) of $4,878 per unit on the same day as BTC's ATH. The top ten crypto asset positions have two stablecoins in the third and fourth positions in terms of today's crypto market caps, which include USDT and USDC. BNB is the fifth largest crypto asset and today's 24-hour price range has...
---
Uniswap (UNI) Leads Gains Among Top Coins


Uniswap (UNI) has led growth and gains among other top coins in the last 7 days. The price has been moving northward in the past week, with other top coins following suit. From the technicality outlook, the coin's current support zone has been between 6.25 and 6.35, respectively. While it slipped below its mark during the week, it quickly bounced back, going up to $6.6 on Tuesday. Uniswap Price Analysis UNI was trading at $5.69 in the past week. The bulls have been constantly defeated at the resistant mark by other coins. Many believed that if Uniswap continued to witness fewer demands, it would lose most of Its gains. However, it surged in price in the last 24 hours and led to gains. If UNI eventually falls below the $6.29 level, it will be reduced to $6.00. This indicates the amount of bearishness it would be for the UNI. However, if it continues leading gains, trading will rise, and the buying strength will keep increasing. Moreover, the overhead resistance, for now, is at $6.29. Uniswap (UNI) Technical Analysis UNI has been increasing and decreasing in the trading rate due to the unstable value. This occurred as a result of the coin being unable to exceed the $6.00 resistance mark in the past week. At the time of writing, the relative strength has been slightly below the half line. This signals the increase in selling strength over the buying strength. It could also mean that sellers are driving the momentum of price in the market. The green signal bar indicates the...
---
STEPN (GMT) Holds Gains While Many Top Coins Taste Declines


The GMT's price has been in a strong upward trend in the past seven days despite other major coins nosediving. It experienced a 13% 7-day growth and a 24-hour gain of 0.53% this morning. Meanwhile, several top coins like FEI USD, Basic Attention Token (BAT), and Ravencoin have seen their prices plummet badly. STEPN (GMT) remains a major move-to-earn crypto project in the market despite fierce competition from the likes of SWEATCOIN. The partnership will see both companies building a STEPN virtual city for community members. STEPN users can buy STEPN items, organize community events, and engage with others in the metaverse. It'll have a sports theme and have buildings and amenities, including stadiums, shopping malls, and communal space. After the announcement on GigaSpace's official Twitter handle, the coin price doubled within 24 hours. This was followed by a steady weekly rise from $0.59 on the 21st to $0.73 yesterday. Meanwhile, other top coins were all down between -5% and -10%. Surviving Amidst Competitors And General Bearish Sentiments STEPN (GMT) has enjoyed a good run since its inception in 2021. Over 4.72 million people have downloaded the app, attracting $5 million in financing and one million active daily users. But in recent weeks, the GMT price exhibited a significant negative trend as Stepn activity showed symptoms of slowing. Sweatcoin's rise in popularity coincided with its decline. On September 13th, Sweatcoin released its own cryptocurrency, SWEA...
---
Top 20 Crypto Platforms You Were Desperately Searching For


It's no secret that the crypto market in 2022 can be a minefield. One wrong step, and you lose. But hey, we all know that investing is risky and losses are a normal part of trading. So no need to frown! We've got some good news! With a reliable platform to help you get started, you can minimise risks. But how can you choose a trustworthy platform among all the scam platforms, illicit apps, and other unsavoury traps waiting to lure in new traders? Well, we've got you covered! It's the tight stronghold of dedicated apps, brokers, and exchanges we're about to let you in. Here are 20 reliable platforms you can potentially use to revolutionise your crypto trading journey. By the end of this article, you'll gain the knowledge needed to successfully navigate the wild world of crypto and safely choose a crypto platform that has your best interests in mind. Remember, however, that the world of cryptocurrency trading is highly speculative and inherently volatile. Thus, always do your research, never invest more than you can afford to use, and consult a licensed professional to help you reduce financial risks. Now, let's begin! Pixabay Coinbase Even if you are a newbie, perhaps you've already heard of Coinbase. Coinbase is, without a doubt, one of the biggest cryptocurrency trading platforms across the globe. Known for being highly beginner-friendly with a wide range of innovative features, Coinbase is a popular platform used by new and e...
---
Kitsumon Launches NFT Land Sale in Partnership With Top NFT and Gaming P...


[PRESS RELEASE - London, United Kingdom, 27th September 2022] After a successful IDO and INO, Kitsumon is pleased to announce details of the highly anticipated NFT land sale in partnership with top gaming and NFT platforms, including: Babylons BalthazarDAO DareNFT ScottyBeam FantomStarter DAOLauncher Liquidifty GameStation Synapse Network Land in the Kitsumon metaverse is a key element for the MMORPG: Professions gameplay due to release in 2023. Professions will allow players to explore a massively multiplayer world where players can use their land to level up their character in 6 different roles, such as farming, cooking, fishing, mining, crafting and alchemy. A full overview of professions can be found here. Become a master of one or a jack of all trades. Be a genius of agriculture and turn your harvest to cash, cook up amazing dishes to supercharge your Kitsus for battle, or relax by the sea to catch some fish. Everything players grow and craft in the Kitsumon world is represented as NFT assets that provide utilities to other gameplay modes such as breeding which was released last week. How it Works Land in the Kitsumon World comes in the form of 13 types of biomes such as forest, oasis, snow or the cursed forbidden forest. Different biomes affect players' professions, mining in the badlands might yield more gemstones, but players can only grow the mythical space mushrooms in the moon-touched biome! Find out more about the variety of biomes here. In total 25,000 plots of...
---
Quant (QNT) Gains In Value Daily When Many Top Coins Bleeds


Major crypto assets are not showing any significant upside in price. As such, it is hard to keep track of the top gainers in the crypto market. Still, a coin has shown impressive price action over major crypto assets. The past week has been interesting for Quant ($QNT) despite the cryptocurrency market's fall in price. $QNT is one of the few tokens to increase despite top coins bleeding. Also, it gives a brief overview of Quant token, which could be of great value to potential crypto enthusiasts and investors. Take a look. Technical Analysis of Quant price The weekly chart shows the bullish movement of Quant. The price has broken out from a descending resistance line that had been in place since September. Furthermore, the breakout occurred after the price bounced at the long-term $40 horizontal support area. Currently, the price is gearing up for an attempt at breaking out. So far, QNT has reached a high of $119, only slightly below the $150 horizontal resistance area. Since the weekly RSI has already broken out, the price will likely reclaim the $150 area. The daily chart also provides a bullish outlook. The token has been following an ascending support line since June 13. It made a recent bounce on the support line on September 6. Afterward, the price reclaimed the $110 horizontal resistance area and is approaching the next resistance at $130. QNT is currently trading at above $119. | Source: QNTUSD price chart from TradingView.com About Quant...
---
Top 9 NFT and Crypto Airdrops For September 2022


Airdrops are one of the best marketing methods for cryptocurrency startups to promote their projects. There are different ways to do it, but it essentially involves sending free tokens to crypto users' wallets in exchange for promotional work. One of the most successful airdrops in crypto history was DFINITY, a Swiss nonprofit blockchain company that airdropped $35 million worth of DFN tokens, between $500 - $2500 worth of DFN to users who signed up to protocol's mailing list before April 4th, 2018. The best NFT and Crypto Giveaways in September We have compiled September's top airdrops across the crypto world, including giveaways from DeFi, gaming, and NFTs projects with long-term potential value. 1. MAD Metaverse - Largest Play-to-Earn Airdrop to Date MAD Metaverse is preparing the largest NFT airdrop for this September 2022, a giveaway of $10 million of the game's native currency, $BIOMETA, and 10,200 MAD Metacells NFTs. BIOMETA #AIRDROP GIVEAWAY It's time for the big event! We're giving away over $10m worth of $BIOMETA and Evolving NFTsarguably the biggest airdrop of 2022! There are a number of ways to get involved so check out this thread for more info#NFTGiveaway #Airdrops 1/4 pic.twitter.com/FSoolcSm8h — MAD Metaverse (@MADmetaverse) September 9, 2022 MAD Metaverse is a gamified DeFi ecosystem where you can enhance the performance, rarity and value of your NFTs. Users will be able to create li...
---
NvirWorld's NVIR Marks the Top Gainer After Getting Listed on MEXC, Lban...


[PRESS RELEASE - Seoul, Korea, 24th September 2022] NvirWorld, the blockchain project that runs the NFT marketplace Nvir Market and DeFi service N-Hub, has been the top gainer on MEXC, Lbank, and Bitmart after having its native token listed. The NVIR token went live at 12PM on September 20, 2022. NvirWorld's utility token was listed with the Tether(USDT) trading pair on the three exchanges with a listing price of $0.04. On September 21, within 24 hours of spot trading commencing, NVIR ranked as the top gainer on all three exchanges. The total NVIR trading volume on the same day reached $4.4M. This includes centralized exchanges and also decentralized exchanges such as Uniswap, where NVIR reached $45.22M daily trading volume in March. NvirWorld plans to expand its availability on larger exchanges moving forward, building on its listing on MEXC, Lbank, and Bitmart where it has rapidly gained traction. Scheduling its mainnet launch for 2023, NvirWorld has announced the plan to integrate its patent technology related to CBDCs (Central Bank Digital Currencies) with the release. With this implementation, NvirWorld plans to improve the shortcomings of Layer 1 and 2 blockchain systems and provide increased scalability and stability of the network where its services run. About NvirWorld NvirWorld, a blockchain project that envisions to define layer3 in blockchain technology with its mainnet powered by patented CBDC technology, has 3 platforms in operation. Nvir Market, a NFT mar...
---
Dogecoin (DOGE) Is On Top Of Whales' Menu – Here's Why


There has been a massive sell-off in the cryptocurrency market, and during this period, whales have been focusing on Dogecoin (DOGE) and the general negative attitude in the cryptocurrency industry. There was a 5.34 percent increase in the number of addresses owning between 100 million and 1 billion DOGE, as revealed by @bull bnb. For Dogecoin, the percentage of wallets with between 100 million and one billion Dogecoin has grown by 5.13 percent in the last week. About six additional whales have joined the network, bringing in an additional 620 million DOGE. Dogecoin | The number of addresses holding 100M - 1B $DOGE has increased by 5.13% over the past week. Roughly 6 new whales have joined the network, scooping up approximately 620M DOGE. Considering this I will scoop a fresh brand new bag of #DOGE pic.twitter.com/0TaysaPIog — Bull.BnB (@bull_bnb) September 23, 2022 In light of this, @bull bnb recently tweeted, 'I'm about to scoop a fresh brand new bag of #DOGE.' Recent whale activity has come as a huge surprise to DOGE holders and investors. What, then, compelled the whales to seek out DOGE? Is This The Time To Purchase The dip? As you may be aware, the present market climate is extremely negative for cryptocurrencies. Fear sparked by the CPI report's release and the U.S. Federal Reserve's interest rate hike triggered a widespread selling off in the stock and cryptocurrency markets. The USD followed this decline. At the time of publication, the memecoin has fall...
---
Ethereum: Can The Top Altcoin End Bitcoin's Dominance Post Merge?


Ethereum (ETH), dubbed as the 'leader of all altcoins' has long carried the burden and pressure of supplanting Bitcoin (BTC) as the king of all cryptocurrencies. To this date, it hasn't succeeded or has come close into completing that mission. Not even The Merge could catapult Ethereum to the top and frankly, it hasn't been able to even just leave a dent on the wall that was built by Bitcoin to keep its position. In terms of price, there is considerable gap between the two crypto assets. Tracking from CoinGecko shows that as of this writing, Bitcoin is trading at $19,003 while Ethereum is at $1,338. Both currencies experienced price drop for the last seven days, 5.8% and 14.9%, respectively. Image: Zipmex Misplaced Confidence And Hopes With Merge Last July during an interview, Ethereum Researcher Vivek Raman expressed confidence that The Merge will enable to altcoin alpha to finally topple the biggest of its hurdles and surpass Bitcoin, becoming the new most prominent cryptocurrency. The Merge refers to an upgrade that was completed this September that will put Ethereum to a proof-of-stake (PoS) system. It was also deemed to change the network's monetary policy, making it more environmentally friendly while reducing ETH supply. But since the migration, Ethereum hasn't been able to respond with an appropriate bullish run. Instead, along with Bitcoin and all other altcoins, it continues to deal with plummeting prices. A Moment Of Victory For Ethe...
---
Bitcoin Struggles Below $19K, XRP Only Green Asset in Top 10 (Market Wat...


Yesterday's 6% recovery from bitcoin was somewhat short-lived, as the asset has returned below $19,000 as of now. Most alternative coins are in a similar state, with minor daily losses. XRP has popped out as the only gainer (once again) from the larger-cap alts. BTC Back Below $19K Ever since bitcoin was rejected at $23,000 last week, the situation with the asset has been quite dire. It fell by several thousand dollars once the US CPI numbers came out and dropped to $20,000. While that level held at first, it gave in a day later, and bitcoin found itself trading below it for the first time in weeks. It spent most of the weekend around $20,000 and briefly pumped to $20,500 on Sunday. However, Monday came with more price losses, and bitcoin slumped to a three-month low of $18,300. The bears intercepted the move and didn't allow any further nosedives. They pushed the cryptocurrency north, and BTC touched $19,500 yesterday. Nevertheless, it's back below $19,000 as of now, following a 2.5% daily decline. As such, its market capitalization is down to $360 billion, and its dominance over the altcoins has dropped to 39.4%. BTCUSD. Source: TradingView XRP Stands Out (Again) The landscape was largely green yesterday, with almost all altcoins recovering impressive percentages following the bloodbath on Monday. Now, though, most have calmed and even charted some daily losses. Ethereum was among the poorest performers ever since the Merge took place last Thursday. The asset went from over...
---
Top Projects Integrating NFTs into Gamefi: Nine Chronicles and its NFT p...


NFTs are all the rage today. Among their multiple use cases, NFTs in games are one of the most popular utilities. Various industries, including games, music, sports, and more, are using NFTs for a wide range of purposes. NFTs can potentially change how users interact with each other within or outside the gaming world. Let's find out how the top projects in the blockchain industry are leveraging NFTs and more about the Nine Chronicles NFT project. How is the Gaming Industry using NFTs? Game NFTs have multiple use cases. For one, they help ascertain ownership of in-game assets. This might be a sword a player has crafted, a character they have created, or even an artifact found while playing. The NFTs are stored on the blockchain and immutable, and players can sell or transfer them. In other words, in a traditional game, when a game shuts down, the players will lose everything they have earned. But that doesn't happen here. Instead, the game-based NFTs are part of the blockchain, so players will have access to the NFTs they own, no matter the status of the game. And because these in-game assets are stored on the blockchain, it is also easier to gauge and prove their authenticity and rarity. Rare NFTs of course attract a higher price than common ones. Lastly, the decentralized games working with NFTs are interoperable. In traditional games, in-game purchases can only be used in that specific game. However, in the case of decentralized games, the assets of one game may be used in ...
---
Dogecoin Re-enters Crypto Top 10, But Price Continues To Struggle


Meme coin Dogecoin is asserting dominance in the market once more. Last week, the digital asset lost its prized crypto top 10 positions when Polkadot (DOT) rallied, and it overtook the meme coin. However, as the week draws to a close, DOGE has taken the lead over DOT once more. Dogecoin Makes Top 10 After spending about a week out of the top 10 cryptocurrencies by market cap list, Dogecoin has reclaimed the 10th spot on the market. It is less a result of a rally in the price of Dogecoin and rather a decline in the price of Polkadot (DOT) over the past week. Where DOGE had seen a price decline of 6.24% in the last 7 days, Polkadot had suffered a worse fate, losing more than 12% of its value in the same time period. DOT had inevitably lost its footing above $7, and its market cap dropped to $7.64 billion. At the time of writing, Dogecoin's market cap was sitting at $7.9 billion, less than $300 million higher than the market cap of DOT. This means that the meme coin is not completely out of the woods, and DOT could overtake the 10th position if DOGE's price fails to hold up against the market. DOGE Price Still Struggles The re-entry into the crypto top 10 has not meant much for the digital asset. DOGE's price is still sitting perilously below $0.06 and shows no sign of any positive recovery anytime soon. The bear market has not done the cryptocurrency any favors either because it has only recorded a 0.7% growth in the last 24 hours. Investors have also ...
---
The PoW Dominance Purge — Only 6 Crypto Assets out of the Top 50 M...


At the time of writing, only one coin in the top ten crypto assets by market capitalization is a proof-of-work (PoW) token and out of the top 20, there are only three tokens that leverage a PoW consensus mechanism. Moreover, out of 50 of the largest crypto coins by valuation, only six use PoW and out of all of them, there's roughly 230 exahash per second (EH/s) of hashpower combined. Only 12% of the Top 50 Crypto Assets Leverage PoW - Hashpower Currently Equates to Close to 230 Exahash With Ethereum changing from proof-of-work (PoW) to proof-of-stake (PoS), only 12% of the top 50 coins now leverage PoW. Six crypto asset networks use PoW consensus mechanisms like SHA256 or Scrypt to verify transactions and mint new coins. Bitcoin.com News recently reported on how the top ten would only see one PoW asset remain and at the time of writing, that's bitcoin (BTC). Dogecoin (DOGE) was a top ten contender just recently, but the meme token's market cap has been pushed down to the 11th position. That leaves ethereum classic (ETC) as the third PoW coin in the top 20 standings today. Doge has roughly 429 terahash per second (TH/s) of hashrate or 0.00042994 EH/s. ETC has even less with 0.00022551 EH/s, which equates to 225 TH/s of hashpower. Following ETC is litecoin (LTC), which is the fourth-ranked PoW coin in the top 50. Roughly 0.000469 EH/s or 469 TH/s is dedicated to the Litecoin chain today. Behind LTC is monero (XMR) with 2.71 gigahash per second (GH/s) of hashrate. The last and ...
---
Vietnam, Philippines, India, China Among Top Countries for Crypto Adopti...


Blockchain analytics firm Chainalysis has published its 2022 cryptocurrency adoption index. Vietnam, the Philippines, India, and China are among the countries with the highest crypto adoption. While the overall adoption slows worldwide in bear markets, it 'remains above pre-bull market levels,' the firm said.Chainalysis' Latest Cryptocurrency Adoption Index Chainalysis published an excerpt of its upcoming report titled '2022 Geography of Cryptocurrency' Wednesday. It highlights the company's 2022 Global Crypto Adoption Index, which ranked all countries based on their usage of different types of cryptocurrency services, the blockchain data firm explained. According to the index, Vietnam tops the list overall, followed by the Philippines, Ukraine, India, the United States, Pakistan, Brazil, Thailand, Russia, and China. Chainalysis detailed: Overall adoption slows worldwide in bear market, but remains above pre-bull market levels. Moreover, the blockchain analytics firm noted that 'Emerging markets dominate the global crypto adoption index.' In addition, the firm explained that China finally reentered the top 10 of its global cryptocurrency adoption index this year after placing 13th last year. 'Our sub-indexes show that China is especially strong in usage of centralized services, placing second overall for purchasing power-adjusted transaction volume at both the overall and retail levels,' Chainalysis described. 'This is especially interesting given the Chinese government's c...
---
Top 3 Reasons Why Cradles Will Make You Want To Try The Metaverse


The metaverse is fast becoming a household name. The innovation behind virtual reality has been around for a while and is only now starting to gain ground. Most of the current success of the metaverse can be attributed to the growth of gaming in the space that has seen players earn while enjoying this blossoming virtual reality. However, as more projects come out, it has begun to be a repeat of the same thing, with users in the space becoming bored with repetitive titles showing little creativity. Primarily, there have been those who have found success with these same tedious systems, but the current shift in the market suggests that a change needs to happen if the metaverse is to retain current players and onboard new ones. This is why new innovation is needed when it comes to the metaverse and the gaming aspect. Some projects have already taken the lead when it comes to providing new experiences for users. Cradles: Origin of Species is a new blockchain game that is redefining what it means to participate in the metaverse. It features a total top-to-bottom overhaul of the established gaming systems, bringing not only captivating gameplay and characters to users but also changing how the utility is thought of when it comes to non-fungible tokens (NFTs). A New Type Of Metaverse Cradles: Origin of Species is the very first time-lapsing metaverse to grace the space. The game world basically has a life of its own, tagged as a "living, breathing virtual world that continues ...
---
In 2 Months the Top Smart Contract Tokens Gained 44% Against the Greenba...


With The Merge coming next week and Cardano's Vasil hard fork commencing soon after, the market capitalization of the top smart contract tokens by valuation increased 1.19% during the past 24 hours to $316 billion on September 11, 2022. Moreover, the market capitalization of the top smart contract crypto assets today has increased 44.35% against the U.S. dollar since the end of June.Top Smart Contracts Tokens by Market Capitalization Gain More Than 44% in 80 Days The top smart contract tokens by market capitalization have increased a great deal during the last two months ahead of Ethereum's highly anticipated Merge. When The Merge takes place, the second largest crypto asset by market capitalization, and the largest smart contract token by valuation, Ethereum (ETH), will transition from proof-of-work (PoW) to proof-of-stake (PoS). Ethereum has gained a decent amount of value leading up to The Merge which is scheduled to happen in just over two days or around September 14, 2022. In addition to The Merge, the Cardano blockchain network is expected to upgrade on September 22. At the time of writing on September 11, 2022, the aggregate USD value of the top smart contract tokens by valuation is up 1.19% today. There's $316 billion in collective value among the top smart contract crypto assets according to coinmarketcap.com data. The top five smart contract tokens in terms of valuation include ethereum (ETH), bnb (BNB), cardano (ADA), avalanche (AVAX), and ethereum classic (ETC) r...
---
Avalanche Outmatches Top Cryptos As AVAX Posts 11% Rally In Last 7 Days


Avalanche (AVAX) has recently spiked by as much as 11% in the past seven days, surpassing other leading cryptocurrencies. August shows a whopping 46 million transactions made on the Avalanche network Avalanche network busy with major developments and integrations 4-hour chart for AVAX shows bullish movement It is presumed that the recent developments on the Avalanche network helped immensely with the gains of AVAX. August registers roughly 46 million transactions made on the Avalanche network which is a relatively high number to begin with. Avalanche Price Looking Optimistic The daily chart for AVAX looks optimistic. On the other hand, some on-chain metrics also reveal the potential for the altcoin to swerve down. According to CoinMarketCap, AVAX price is up by 0.33% or trading at $20.39 as of this writing. Over the past couple of days, the Daily Gas Usage of AVAX was able to touch the ATH of 462,891,881,113 which is a great sign that shows an increase of users supporting Avalanche. More so, the DFK Chain was found out to contribute greatly to the increase in gas usage. Additionally, the Avalanche network is also busy with major developments and partnerships going on as announced at the network's TVL Weekly Dashboard. Some of the major integrations include FTX Japan listing AVAX on their website and also Avalanche's partnership with Bubblemap designed to pave way towards a...
---
Top Russian Lawmaker Joins Calls for Legalizing International Crypto Pay...


A high-ranking member of the Russian parliament has urged for the adoption of a relevant legal framework to properly regulate cross-border crypto payments. His proposal comes after key regulators in Moscow said that Russia needs to allow the use of cryptocurrencies in foreign trade, now that it's having to deal with serious financial restrictions.Financial Market Committee Chair Suggests Adopting Legislation for Russia's Crypto Payments Anatoly Aksakov, head of the Financial Market Committee at the State Duma, considers it necessary to provide cross-border settlements in cryptocurrency with a regulatory framework. The lower house of Russian parliament is expected to review crypto-related draft legislation this fall, including a new bill 'On Digital Currency,' and Aksakov has been an active participant in these efforts. The influential member of the lower house of Russian parliament issued the call after earlier this week the Russian finance ministry and central bank agreed that for the country 'it is impossible to do without cross-border settlements in cryptocurrency,' in the current circumstances. Russia has been facing mounting Western sanctions over its invasion of Ukraine. Quoted by the business daily Kommersant and the RIA Novosti news agency, Aksakov emphasized that determining the legal boundaries for the use of cryptocurrencies in cross-border settlements is an important task. He also marked as a high priority the need to ensure that those who enter this market are id...
---
Top Exchanges Mark Readiness For Vasil, Can Cardano Rally To $1?


The Cardano Vasil hard fork is currently the second most anticipated upgrade in the crypto space, right behind the Ethereum Merge. This hard fork is just as important to the Cardano network as it not only improves the experience of developing on the network, it also strengthens the security of the blockchain. September has now been set as the month of the hard fork, and the most recent announcement from IOG shows that the network is almost there. Top Exchanges Getting Ready For Vasil Previously, IOG, the developer behind the Cardano network, had made it known that it needed to reach three different metrics for the hard fork to be completed. These included that at least 75% of all SPOs would have upgraded the final node version, the top 10 decentralized applications (DApps) would have upgraded to Vasil-supported nodes, and lastly, was that at least 25 top exchanges which represented 80% of all ADA liquidity would be ready for the upgrade. The first two metrics had quickly been hit. This is no surprise given both of these requirements needed to be carried out by the SPOs and DApps who were already Cardano natives. The exchanges part has proven to be the most difficult. However, some exchanges have taken the bull by the horns and have since become ready for the hard fork. Among the top exchanges that have reported readiness for Vasil are Gate.io, OKX, BTCTurk, and WhiteBit. All of these exchanges are now able to support ADA post-hard fork. IOG tweeted this on Tuesday in a...
---
Study Identifies the Top 10 States in America Most Interested in Bitcoin...


On September 2, the crypto market aggregation web portal Coingecko.com published a study that identifies the top ten states in America that are most interested in the two leading digital currencies, bitcoin and ethereum. The team leveraged Coingecko's page traffic data and found that California captures 43% of the traffic visiting the site's bitcoin and ethereum web pages.California and Illinois Lead the Pack, New Jersey and Indiana Ranked the Lowest Between May 2 and August 21, 2022, Coingecko's researchers conducted a study that aims to determine the top 10 and 20 states in America that are the most interested in the two leading cryptocurrencies, bitcoin and ethereum. Coingecko utilized the site's web traffic data and indexed the data set to 100, with 100 being the highest point for web page traffic scores. The crypto market aggregation website is popular as it has a similarweb.com global rank of 1,743 and in the U.S. it's 3,150. In the last month, coingecko.com recorded 44.4 million visits according to statistics on September 3. Coingecko's study indicates that California dominated out of all the states in America and Illinois had the second highest index score. Residents from Illinois visited the bitcoin web page a lot more, while ethereum's web page was visited a lot less. Most of the top 20 states had a higher score for bitcoin, but states like New Jersey, Wisconsin, Colorado, and Florida had a higher rank score for ethereum. New Jersey and Indiana had the lowest rati...
---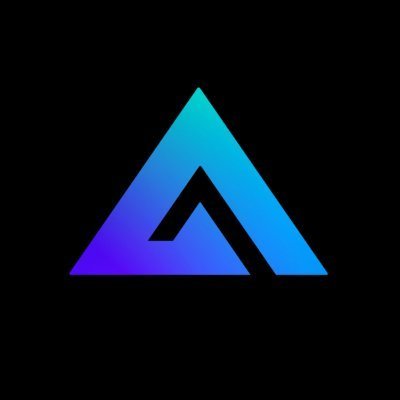 GMX Token Top Arbitrum Network, How Far Can It Go?


The price of the GMX token has shown so much strength despite the downtrend across the market, with the GMX token eyeing a rally to its all-time high of $60. Bitcoin's (BTC) price has shown less steam compared to recent times, this has affected most crypto assets, but this can not be said of GMX token. (Data from Coinex) GMX Token (GMX) Price Analysis On The Daily Chart GMX token price has shown so much strength creating a higher high after hitting a low of $13; the price bounced off from this region and rallied to $55. The price of GMX rallied to a high of $55 but was rejected as this proved to be a resistance for GMX on the daily chart. GMX price dropped to a region of $35, forming daily support to hold off the price from selling. The price of GMX has continued to hold above support and build momentum to break above this region. The price of GMX is currently trading above its support, with eyes set for more highs. Daily resistance for the price of GMX - $55. Daily support for the price of GMX - $35. Price Analysis Of GMX On The Four-Hourly (4H) Chart Four-Hourly GMX Price Chart | Source: GMXUSDT On Tradingview.com After falling from a high of $55, the price of GMX on the four-hourly timeframe has formed support at $30, holding the price of GMX from going lower as this has become an area of demand for GMX price. The price of GMX has formed a bullish trendline acting as support for the price of GMX; as long as the price of GMX respects the trendline a...
---
FBI Profiles Top 10 Most Wanted Fugitive 'Crypto Queen' Ruja Ignatova of...


The Federal Bureau of Investigation (FBI) profiled the Onecoin cryptocurrency scam and its co-founder Ruja Ignatova, aka 'Crypto Queen,' in a new podcast. Onecoin was one of the world's biggest crypto scams and Ignatova was recently added to the FBI's 10 most wanted fugitives list.FBI on Onecoin Crypto Scam and Ruja Ignatova The Federal Bureau of Investigation (FBI) published an 'Inside the FBI' podcast episode last week titled 'Ten Most Wanted Fugitive Ruja Ignatova.' Also known to some as 'Crypto Queen,' Ignatova co-founded Onecoin, one of the world's largest cryptocurrency scams. Inside the FBI podcast highlights news, cases, and people from around the bureau in audio form. The show's host, Monica Grover from the FBI's Office of Public Affairs, explained: On this episode of Inside the FBI, we'll learn how Ignatova, through a company once marketed as the 'Bitcoin killer,' didn't change the world … but instead robbed investors of billions of dollars. Ignatova was added to the FBI's 10 most wanted fugitives list in June. The law enforcement agency is offering a reward of up to $100,000 for information leading to her arrest. The Onecoin co-founder is also on the list of Europe's most wanted. Europol is offering a reward of up to 5,000 euros ($5,000) for any information that could lead to the arrest of Ignatova. 'On October 12, 2017, Ignatova was charged in connection with the Onecoin fraud scheme, and a federal warrant was issued for her arrest,' Grover explained in th...
---
The Top Privacy Coins Saw Fewer Percentage Losses Than Most Tokens This ...


The privacy coins monero and zcash managed to see fewer percentage losses against the U.S. dollar this week, in contrast to crypto assets like bitcoin, ethereum, and solana. Seven-day statistics indicate zcash has lost 5.6% against the USD, while monero dropped by 6.1%.Privacy Coins Manage to Stave off Some of This Week's Market Carnage, but Are Still Down 62% Lower Than 9 Months Ago At the time of writing, the entire market capitalization of all the privacy coins in existence is roughly $5.55 billion. Monero (XMR) leads the pack with a market valuation of around $2.64 billion or 47.5% of the entire privacy coin economy. Zcash (ZEC) is the second largest privacy coin in terms of market capitalization as ZEC's overall market valuation today is $789 million. Behind XMR and ZEC, are privacy tokens such as decred (DCR), nucypher (NU), secret (SCRT), horizen (ZEN), ergo (ERG), digibyte (DGB), and beldex (BDX), respectively. Top privacy coin double-digit gainers this week include deeponion (ONION), litecash (CASH), pivx (PIVX), and masari (MSR). The week's top privacy coin losers in terms of percentage losses include tokens like zclassic (ZCL), lethean (LTHN), and phore (PHR). The top five privacy coin crypto assets make up most of the $5.55 billion in privacy coin value, and each token offers different types of privacy techniques. XMR is a Cryptonote token with a blockchain protocol that was not forked from Bitcoin. XMR uses ring signatures, ring confidential transactions, steal...
---
More TOP (

#TOP

) News