| | | |
| --- | --- | --- |
| | TOP | #TOP |
---
| | | | | |
| --- | --- | --- | --- | --- |
| TOP Price: | $0.000546 | | Volume: | $392.2 K |
| All Time High: | $0.036 | | Market Cap: | $2.1 M |
---
---
| | | | | |
| --- | --- | --- | --- | --- |
| Circulating Supply: | 3,908,271,105 | | Exchanges: | 1 |
| Total Supply: | 3,908,271,105 | | Markets: | 1 |
| Max Supply: | 20,000,000,000 | | Pairs: | 1 |
---
---
---
The price of #TOP today is $0.000546 USD.

The lowest TOP price for this period was $0, the highest was $0.000546, and the current live price for one TOP coin is $0.00054626.

The all-time high TOP coin price was $0.036.

Use our custom price calculator to see the hypothetical price of TOP with market cap of BTC or other crypto coins.
---
---
The code for TOP crypto currency is also #TOP.

TOP is 5.8 years old.
---
---
The current market capitalization for TOP is $2,134,935.

TOP is ranking downwards to #1190 out of all coins, by market cap (and other factors).
---
---
The trading volume is medium today for #TOP.

Today's 24-hour trading volume across all exchanges for TOP is $392,204.
---
---
The circulating supply of TOP is 3,908,271,105 coins, which is 20% of the maximum coin supply.
---
---
TOP has very limited pairings with other cryptocurrencies, but has at least 1 pairing and is listed on at least 1 crypto exchange.

---
---
Note that there are multiple coins that share the code #TOP, and you can view them on our TOP disambiguation page.
---
---
---
---

TOP Network Biweekly Report: April 5, 2023 — April 18, 2023


TOP Network Biweekly Report: April 5, 2023 — April 18, 2023 - — Technical Progress - TOP ID, the account system for managing digital assets using Web2, has completed a technical demonstration of the Ethereum Abstract Accounts Standard EIP-4337. It is expected to officially enter development in Q2 from v1.13.0., TOP Mainnet and MEXC have been connected and successfully launched., TOP Mainnet 1.12.0 has completed all tests and acceptance and is ready to be released in a timely manner., TOP Mainnet 1.13.0 focuses on meeting the basic needs of TOP ecology applications and is expected to enter development after two new tasks are completed. The two tasks are mainly to improve the display of the block browser and Docker networking., — Product Update - TOP Staking has officially launched the Chinese Traditional version and will continue to provide convenient and effective services to more voters! At the same time, on the staking page, we launched the revenue forecast function. You can choose any node, enter the number of votes, and get estimated revenue. ❗Please note that if your votes are equal to or greater than the number of votes for the current node, the revenue cannot be estimated. — News Roundup: - 1. $TOP officially launches MEXC, opening more trading possibilities. For more information, please visit: Crypto Trading Platform | Buy Bitcoin, Ethereum, Altcoin, NFT, DeFi | MEXC Global 2. TOP Chain ...
---

TOP Network Bi-Weekly Report: March 22— April 4, 2023


Technology Progress - TOP ID has completed its first stage of pre-research, determining the use of zero-knowledge proofs and the Ethereum Abstract Account Standard EIP-4337. TOP ID uses a Web2 account system to manage digital assets. This task has been scheduled to be included in the Q2 target plan., TOP NFR (NFT+ Equity) Specification and TOP DEX integration have been functionally implemented. During the internal code audit, areas for improvement have been identified and a comprehensive review and security reinforcement is required. It is expected to be completed in version 1.13.0., The stability and performance of the TOP Mainnet v1.12.0 have been significantly improved and have been accepted. It is expected to be released in mid-April., TOP Mainnet 1.13.0 version's product and requirements have been confirmed and the development resources are in place. It is expected to officially enter the development phase at the beginning of April. This version focuses on meeting the needs of the TOP ecosystem applications., — Important Notice - $TOP is about to launch on MEXC and start the voting airdrop activity. Expected trading time: April 7th 16:00 (UTC+8). Deposit: Now open. Withdrawal: April 8th 16:00 (UTC+8). ❤Rewards: 96150000 TOP❤ See more: support.mexc.com — Updates on Swapping ERC20 TOP or Native TOP - Most users who have staked ERC20 TOP and reached their expiration date have already submitted thei...
---

TOP Network Bi-Weekly Report: March 08 — March 21, 2023


TOP Network Bi-Weekly Report: March 08 — March 21, 2023 - — Technology Progress - 1. The core functions of TOP ID are web2 multi-factor authentication, which mainly involves using email, password, and other methods to log in and manage accounts, and the integration of Ethereum EIP-4337. It is expected that the technical implementation of this integration will take 2–3 weeks. 2. The integration of the TOP NFR (NFT+rights) specification and TOP DEX is expected to be completed in 3 weeks. Currently, the DEX contract code needs to be modified to support NFR transactions. 3. The integration of the overall structure mainly refers to TOP DEX, TOP NFR, NFT, TOP cross-chain, and TOP ID. It is expected that this integration will be completed successfully in the middle of Q2. 4. TOP Mainnet 1.11.0, which includes security and functional enhancements, has been released, and most nodes have been successfully upgraded. The Mainnet is currently functioning normally. 5. The stability and performance of TOP Mainnet 1.12.0 have been significantly improved. The development work has been completed, and final acceptance is currently being carried out. It is expected to be released in mid-April. — Updates on Swapping BSC or HECO TOP for Native TOP - The conversion of BSC/HECO TOP to Native TOP is currently in progress. If you meet the conditions, please register using the form, and we will process the requests in order. doc...
---

TOP Network Bi-Weekly Report: February 22— March 07, 2023


Technology Progress - 1. The definition of TOP ID and the TOP Payment API Specification have been completed. TOP ID is used to unify the account system of applications within the ecosystem and the mainnet, while the TOP Payment API unifies the method of TOP Payment and purchase within the ecosystem. 2. The preparation of the TOP NFR RFC3721 Specification and sample code has been completed and is expected to be officially submitted to the Ethereum community for review by mid-March. 3. Security hardening and function enhancement of the TOP Mainnet version 1.11.0 have been completed and preparations for deployment are expected to be finished by mid-March. 4. The TOP Mainnet version 1.12.0 demo has verified an improvement in TPS of more than 20%, and it is expected that all development work will be completed by the end of March. — Updates on Swapping BSC or HECO TOP for Native TOP - We have started the work successively in the past week; please check your email or Telegram for updates in a timely manner. The following are the qualifications for the swap: 1. All TOP users who purchased from MDEX before August 6, 2022, will be eligible for a 1:1 swap of their TOP native token. Purchases of TOP made after this date will not be eligible to participate in this swap. 2. Buyback is still available for users who purchased between 8/6–8/13. Please fill out your information in the form: docs.google.com If you are involved with...
---

TOP Network Bi-Weekly Report: February 8— February 21, 2023


Technology Progress - 1. The NFR equity trading products in the TOP ecosystem have completed phased results: the App has completed the communication work with the TOP cross-chain bridge. 2. The transformation design of the TOP DEX economic model has reached an agreement, and this transformation is aimed at the needs of ecological applications. The relevant tasks are expected to be completed in Q1. 3. The security and function enhancement version of TOP mainnet 1.11.0 has been developed and accepted. Deployment is expected to be completed by mid-March. 4. The TOP mainnet version 1.12.0 has been developed. This version will achieve more than 20% optimization of TPS. — 🙌Updates on Natvie TOP Staking - — TOP Mainnet staking is available now!. — Staking, voting, withdrawing, redemption, and claiming the earnings are all working fine in HiWallet or Topia wallet now. TOP voters can freely choose advance nodes to vote on the mainnet and receive rewards from mainnet. 👉Get HiWallet Android version from: www.hiwallet.org ✔Topia supports mainnet staking in the Chrome browser on the computer, and you can visit the TOP mainnet staking on a computer via: top.topstaking.io 👉Get Topia wallet from: chrome.google.com — 📣Swap BSC or HECO TOP for Native TOP - The native TOP can now be traded on Huobi Global. Based on TOP ecological development needs, we prefer all TOP users to have native ones. Hereby...
---

TOP Network Updates: January 11- February 07, 2023


We apologize for not delivering the bi-weekly report on time last month. And we will ensure that information is delivered on time in 2023. — Technology Progress: - 1. The TOP mainnet version 1.9.0 performance optimization has been released and most nodes have been successfully upgraded. The mainnet is operating normally. 2. The TOP mainnet version 1.10.0 infrastructure iteration has completed testing and acceptance and will be released along with version 1.11.0, as the release window was missed due to the holiday. 3. The security and functional improvement of the TOP mainnet version 1.11.0 is expected to be developed on February 15th and will be released with version 1.10.0 at the end of the month. 4. The transformation and iteration of the TOP DEX and related economic models will commence next week after resource reallocation. — Information Update - The TOP team is currently strengthening the security of the Dapp interface which affects the earning withdrawal and vote withdrawal on the ERC20 staking Dapp. Earning withdrawal and staking in HiWallet and Topia wallets are also partially affected. However, native TOP that has been staked in the mainnet can vote and withdraw freely. The TOP team will complete the security reinforcement of the Dapp side as soon as possible and make it available. Thank you for your understanding!, The roadmap of 2023 depends on several cooperated teams, and the TOP team is making pro...
---

How to Use Topia Wallet to Stake Native TOP on a PC


Topia officially supports TOP mainnet Staking! First of all, the Topia wallet is a decentralized plug-in wallet. You can use it through the Chrome browser, and it can also be found directly in the Chrome web store. Like Metamask, your assets are under your control, so please remember your mnemonic phrase! The first step is to install the Topia wallet in the Chrome browser. Search Topia in the Chrome web store. Then click it to finish the installation. After the installation is complete, it will appear in the upper right corner of the browser. Topia link:chrome.google.com In the second part, click the Topia wallet, and you can choose to create or import the wallet address. If you already have the address, you can click log in button to import the TOP address; If the address has not been generated, a new TOP address can be generated in the Topia wallet. Remind again, please remember your mnemonic phrases! The third step is to click on the link: top.topstaking.io to enter TOP Network native staking page. The Topia and TOP Network Staking pages will be automatically connected. We will find that there are different advance nodes on the interface, and you can choose different nodes to participate in voting to obtain mainnet rewards. Finally, you can click the stake button in the middle to participate in the operation. You can select the suitable staking amount and staking period. Generally speaking, the longer the staking pe...
---

TOP Network Bi-Weekly Report: December 27, 2022 — January 10, 2023


TOP Network Bi-Weekly Report: December 27, 2022 — January 10, 2023 - — Technology Progress - 1. The TOP mainnet version 1.9.0 has completed all tests. This version is mainly a performance-optimized version. It's now officially launched. 2. TOP mainnet 1.10.0 plans to complete the code Freeze milestone in mid-January, and complete the deployment by the end of January. This version is an iterative version of the infrastructure. 3. The core part of the NFT cross-chain infrastructure has been developed, and the official version of the corresponding DApp is under development and is planned to be released with version 1.11.0. 4. The transformation and iteration of TOP DEX and related economic models have stagnated due to resource issues and are planned to be restarted in February. — Important Notice - Topia Wallet officially supports TOP Mainnet Staking! TOP holders can use the Topia plug-in wallet in Chrome on the PC to join TOP Staking. Topia Wallet is a decentralized plug-in wallet. Like Metamask, crypto assets are controlled by users themselves. Topia currently supports the TOP chain and the Filecoin chain, and users can manage the assets of these two chains on a computer. As one of TOP Network's ecological wallets, Topia will provide more support for TOP ecology and users in the future. To join TOP Staking on PC, please visit TOP Staking — Mainnet Updates - The version of TOP mainnet 1.9.0 has l...
---

TOP Network Bi-Weekly Report: December 7- December 20, 2022


Technology Progress - 1. The TOP mainnet version 1.9.0 has completed the scheduled performance optimization goals, and all functions have been tested; however, due to the impact of COVID-19, testing and development have encountered bottlenecks. It is expected that the release of version 1.9.0 will be delayed by 1–2 weeks. 2. The third phase of the development of the NFT cross-chain infrastructure has been completed, and the self-test of the overall function has been completed. The acceptance is expected to be completed around January 23, including functional and safety acceptance. 3. TOP main network ecological infrastructure version 1.10.0, most tasks are carried out according to the scheduled schedule. Due to resource constraints, the progress of TOP DEX is delayed, and the release of the version is expected to be postponed to around February 2023. — TOP Swap supporting: - TOP supports swap to the mainnet on mobile and computer. Participate in the main network to become a node or a voter and enjoy benefits more easily. The almost negligible gas fee on the mainnet helps you freely vote and withdraw votes. 1. Please use HiWallet on the mobile terminal. Find the application "TOP Swap" in HiWallet, and follow the prompts for corresponding mapping. 2. Please use MetaMask on the computer side. 👆swap.topnetwork.org and link the Little Fox wallet address for corresponding mapping. Remarks: Please prepare the TOP m...
---

TOP Network Bi-Weekly Report: November 23- December 6, 2022


Technology Progress - 1. The TOP mainnet version 1.8.0 has been released. This version is not a mandatory upgrade version, and the mainnet is operating normally. Version 1.8.0 mainly enhances network security. 2. The technical docking between the TOP main network and Huobi Global has been completed, and the integration test, stress test and security verification of both parties have been completed. Huobi has officially supported the TOP Native Token. 3. The second phase of the development of NFT cross-chain infrastructure has been completed. The second stage mainly includes the review and rectification of security and test cases. The next step is to improve all functions and logic based on security guidelines. 4. The version 1.9.0 of the TOP mainnet is a performance-enhanced version, which has achieved phased optimization results in terms of real-time performance and TPS, but there is still a gap from the expected results. The release time of version 1.9.0 is expected to be delayed by about 1 week than originally planned. — Important activity - Huobi will be launching the TOP Trading Contest. Trade TOP in our event to win awesome rewards! Join TOP Trading Contest to Share 42,600,000 TOP Event period: 12:00 (UTC) on Dec 5, 2022–12:00 (UTC) on Dec 12, 2022 More details: Trade to share 42,600,000 TOP! Huobi to launch TOP(TOP Network) Trading Contest on Dec 5-Huobi-Official Huobi Website — TOP Swap supporting: -...
---
---
---
Antpool Surpasses Foundry in Hashrate Battle, Claiming Top Spot in Novem...


Over the past year, the mining pool titan Foundry USA has consistently led the network in terms of hashrate. However, this month, the bitcoin mining operation Antpool has edged ahead of Foundry, albeit marginally, in hashrate rankings. In November, out of the 4,436 blocks that were mined, Antpool was responsible for uncovering 1,218 of them, translating to 27.46% of the month's global hashrate.Antpool Edges Out Foundry, Leads November Bitcoin Mining Surge After a lengthy period where Foundry dominated, Antpool has recently emerged as a frontrunner in hashrate achievement. Particularly in November, Antpool succeeded in mining the highest number of blocks. Over the recent three-day span, a total of 427 blocks were mined, with Antpool unearthing 126 blocks and Foundry uncovering 114. This translates to Antpool commanding a three-day average hashrate of 29.51%, while Foundry holds 26.70%. For the entire month of November, Antpool's tally stood at 1,218 blocks, representing 27.46% of the blocks mined over the 30-day period. Foundry was close behind, having mined 1,216 blocks, accounting for slightly less at 27.41%. Notably, Antpool was responsible for mining 12 of the 16 empty blocks during this period. However, in the all-time ranking according to btc.com, Antpool still trails F2pool in the total number of blocks mined since each pool's inception. F2pool has amassed a lifetime total of 82,410 blocks, while Antpool has mined 79,990, marking 9.76% of all blocks mined. In comparis...
---
IOTA Price Rise Makes It Top Trending Cryptocurrency, Can This New Coin ...


IOTA's (IOTA) price surged over 66% yesterday, propelling it to the second spot on CoinMarketCap's list of trending cryptocurrencies. This rise comes from positive news regarding the IOTA ecosystem that has excited investors about the token's future potential. While IOTA grabs the headlines, new meme coin Meme Kombat (MK) is exploding in popularity during its presale – and could be the next crypto to watch for a breakout. Middle East Expansion Sends IOTA Trading Volumes Surging Over 11,000% IOTA's trading volume has spiked to over $812 million in the past 24 hours, making it the eighth most-traded cryptocurrency globally. This represents an enormous 11,565% increase from the previous day, highlighting the significant investor and market activity surrounding IOTA. At the time of writing, IOTA is hovering around the $0.240 level, a slight dip from yesterday's peak. This dip has likely been caused by profit-taking from speculative investors, who have opted to cash out rather than wait for further gains - forcing IOTA's price to pull back. The token's meteoric rise comes from IOTA's launch of a new $100 million entity based in Abu Dhabi that aims to accelerate the adoption of its distributed ledger technology (DLT) in the Middle East. The IOTA Ecosystem DLT Foundation, seeded with over $100 million in IOTA tokens, is the region's first blockchain-focused organization approved by regulators. It will focus on converting real-w...
---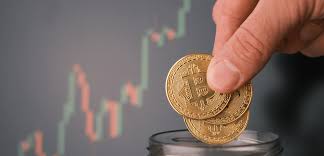 Crypto Analyst Who Sold The Bitcoin Top Reveals How To Buy And Sell At T...


Long-term crypto investor Jelle who caught the Bitcoin top in 2021 recently provided insights as to the best time to buy and sell crypto assets. Jelle provided a background for his knowledge as he stated these insights helped him sell his Bitcoin holdings at the peak of the last bull run. A Powerful Bull Market Indicator In a post shared on his X (formerly Twitter) platform, Jelle explained one of the "most powerful bull market indicators" that could help traders understand the direction of the market. This was based on how to use moving averages (MAs) for trade entries and exits. To enter trades, Jelle noted that he usually finds the confluence between MAs and horizontal levels. The analyst shared a chart to elaborate his point further. According to him, there is usually a good entry when price retests an area that "makes sense both horizontally, and MA-wise." This strategy is said to work well in the early stages of the bull market. However, he warned that traders will likely have to rely on MAs alone further into the bull market. He went on to give an insight into his Bitcoin trading strategy in particular. He said he uses the 21-week moving average when trading the flagship cryptocurrency. In relation to the lower timeframes and altcoins, Jelle mentioned that a combination of the 25, 50, and 200 Exponential Moving Average (EMA) works well. Finding Trade Exits For Assets Like Bitcoin Jelle also gave insights as...
---
Top Solana (SOL) Price Predictions: What to Look For in the Coming Month...


TL;DR Solana (SOL) has seen a recent surge, trading above $60 with significant gains in the last month, nearing its yearly high. Analysts predict a bright future for SOL, with targets ranging from $63 in the short term to as high as $1,000, as suggested by Crypto King and Jacob Canfield. There's speculation about SOL potentially surpassing Ripple (XRP) in market capitalization, with factors like community sentiment and regulatory developments influencing this possibility. How High Can SOL Spike? Solana's native token - SOL - is once again among the top performers in the cryptocurrency market, with its price recently surging above $60 (per CoinGecko's data). The coin's valuation has jumped 9% in the past 24 hours and 75% in the last 30 days. Despite still being slightly below its yearly high of approximately $67 (reached in mid-November), some analysts have forecasted that the asset is on the verge of climbing fresh peaks. One individual who shares that thesis is the X (Twitter) user Crypto King. Expecting the token to rise to $63 in the short term, the analyst also thinks the asset is poised for a surge toward a new all-time high of as high as $300 in the long run. The crypto trader Jacob Canfield has also previously outlined an optimistic future for SOL, envisioning its price to explode to a whopping $1,000. He also counseled people to diversify and invest in both Ethereum and Solana: 'No reason not to have allocations to both. It's like trying to bet...
---
Top 2 Under The Radar Altcoins That Could Do A 70000% Run Like Kaspa (KA...


Anyone paying attention to the crypto industry and altcoins in the last few months will have noticed the incredible run that the Kaspa native token, KAS, went on. When all was said and done, the token's price had risen over 70000% from its all-time low of $0.0001699 which was recorded on June 1, 2022, according to data from Coinmarketcap. Given that the KAS token has risen so much, all eyes are now on the next coin that could replicate this growth. With thousands of altcoins in the space to pick from, with many of them being scams, it can be daunting to know which coins have the potential for such a rally. So in this report, we take a look at two altcoins that could potentially go the way of KAS and secure massive gains for investors. Geeq (GEEQ) Leads Low Cap Altcoins With Utility Geeq (GEEQ) was one of the many altcoins that burst into the scene back in 2020 as the bull market took flight. In the same year, the token would hit a new all-time high. But perhaps the most alluring part of the project was the many utilities that followed suit. As X (formerly Twitter) user Dexter lists out, GEEQ has a host of things that contribute to a bullish narrative. These include patented technology, its own payment service called GEEQ Pay, GEEQ Data, the GEEQ chain, the Internet of Things (IoT), supply chain, real-world assets (RWAs), etc. Generational Bottom for the $GEEQ? Patented tech. Geeq Data Geeq Chain Geeq Pay#SupplyChain#IoT, Secure Data, NFTs or RWAs etc. L0, micropayment...
---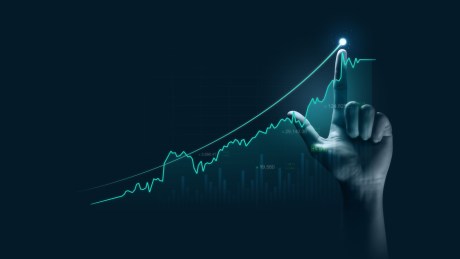 Top Altcoins Poised To Make Waves This Week: Crypto Analyst


Miles Deutscher, a crypto analyst, recently shared insights on altcoins that are catching his attention for the upcoming week. In a post on X, he starts by noting the market's recent cool-off, suggesting this phase is creating new opportunities for savvy investors. Deutscher also emphasizes the importance of staying informed and ready to capitalize on these shifts. Top Altcoins To Watch This Week Injective (INJ) According to Deutscher, Injective (INJ) is experiencing a lull in hype, but this should not undermine its strong performance throughout the year. He believes that if the bullish momentum continues, INJ could reach its local highs in the $19's. 'Monitoring closely, as it runs hard when it runs,' Deutscher states, highlighting the potential for rapid gains. At press time, INJ was trading at $15.88 after being rejected at the 0.618 Fibonacci retracement level of $17.13. Pyth Network (PYTH) Deutscher points out that PYTH is in an interesting position with attributes favored by the market: it's a new, shiny coin with a low float and perpetual contracts. However, competition from other Solana tokens, like Jupiter and JITO, may temporarily divert attention. For those already holding PYTH, Deutscher advises to hold but not to add more unless the price drops. SuperFarm (SUPER) SUPER is part of the trending gaming narrative and has been gaining attention from significant creators and influencers. Despite its volatile funding, Deutscher sees potential for a FOMO-driven price i...
---
Cardano Bull Run Incoming? Top 2024 ADA Price Predictions to Know


TL;DR ADA's Strong Performance: ADA has seen a nearly 70% increase in price this year, with experts predicting continued growth in 2024, possibly reaching new highs. Optimistic Predictions for 2024: Twitter user Ali sets a $10 target for ADA by summer 2024, while Dan Gambardello predicts a spike to $11 post-BTC halving, with a potential market cap of $400 billion. 2025 Projections: Analyst FieryTrading suggests ADA could reach $35 in 2025, a significant increase from its current value, following a pattern aligned with the post-Bitcoin halving cycle. Could 2024 Be ADA's Year? Cardano's native token - ADA - has been among the best-performing crypto assets this year, experiencing a nearly 70% price increase since January 1. Multiple experts believe the coin would keep the positive trend in 2024, with some envisioning it could hit a new all-time high in the following months. One such example is the popular X (Twitter) user Ali. They observed certain charts and previous consolidation levels to set a $10 price target to be possibly achieved by the summer of 2024. Dan Gambardello – Founder of Crypto Capital Venture - was one idea more bullish, arguing that ADA could spike to $11 shortly after the BTC halving (scheduled for April next year), whereas its market capitalization could explode to the astonishing $400 billion. Those curious to explore additional Cardano predictions could take a look at our latest video below: What About ADA's Price in 2025? Some analyst...
---
These Are This Week's Top Performers as Bitcoin Price Stalls Below $38K ...


Bitcoin's price movements continue to be somewhat underwhelming for the past few days, as the asset stands calm at just under $38,000. Most altcoins are also more sluggish today, with minor gains charted by Chainlink and Tron from the larger caps. BTC Stalls Beneath $38K Bitcoin's week was quite volatile, fueled by the recent developments on the Binance-US authorities front. The Department of Justice announced a massive settlement deal with the world's largest exchange that saw the latter pay $4.3 billion without admitting guilt, and its CEO and founder - Changpeng Zhao - had to step down from his position. As a response, BTC dumped to a weekly low of $36,600 before it bounced off rather immediately by a grand. More fluctuations followed, and the culmination came on Wednesday when the bulls initiated a notable leg-up that drove bitcoin to an 18-month peak of $38,500. However, the asset failed to maintain its momentum and retraced back down to under $38,000, where it has been stuck for the past couple of days. This means its market capitalization has remained stuck at $740 billion, and so does its dominance over the altcoins at 51.3%. BTCUSD. Source: TradingView This Week's Top Gainers Just like with BTC, most altcoins went through a volatile rollercoaster in the past several days, but most have calmed now. The landscape on a daily scale shows minor losses from XRP, BNB, SOL, and DOGE, while ETH, ADA, AVAX, MATIC, and DOT have insignificant gains. The most substantial daily ju...
---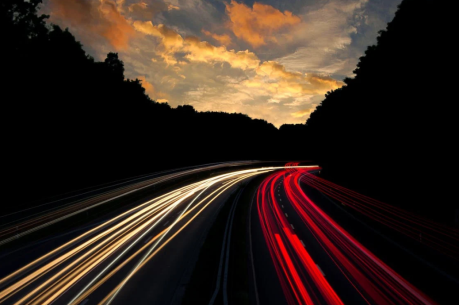 BLUR Token Rules Today's Top 100 Crypto Ranking With 88% Rally – D...


The news of BLUR, which saw an impressive 88% increase in price in the last week, has the cryptocurrency industry buzzing. This abrupt increase in value is directly related to what happened after the Season 2 airdrop. Coincidentally, the price spike also occurred following news of Binance CEO Changpeng Zhao's resignation. The cryptocurrency market saw a consecutive two-day period of downward trading activity subsequent to the disclosure of legal accusations against Zhao. Today, it seemed to have changed course and exhibited a favorable trend, with a notable increase of over 2.5% in value within the past 24 hours. BLUR On A Tear: 200% Price Boost In the 42 days since clearing a long-term descending resistance trend line, the price of BLUR has surged by more than 200%. The market movement indicates a positive outlook, despite the daily timeframe Relative Strength Index (RSI) providing a bearish reading. Market analysts have reported a significant surge in purchasing activity, wherein a total of 51.3 million BLUR tokens were acquired by 19 entities. This acquisition amounts to a remarkable investment of $21 million in the aforementioned commodity. BLUR is pumping after the Season 2 #airdrop! 19 addresses bought a total of 51.3M $BLUR($21M) after the Season 2 #airdrop. pic.twitter.com/hvgByltM5I — Lookonchain (@lookonchain) November 22, 2023 BLUR's recent price surge followed a consolidation phase, indicating market indecision as its value consistently traded b...
---
Pro-Ripple (XRP) Expert Reveals His Top 10 Cryptocurrencies to Hold in 2...


TL;DR 2024 Crypto Market Outlook: Analysts predict a bullish year for cryptocurrencies in 2024, driven by events like Bitcoin's halving and potential US approval of a spot BTC ETF. Investment Recommendations: John E. Deaton recommends focusing on Bitcoin, Ripple, Ethereum, and others such as Quant, Render Network, and Solana, with community suggestions adding Cardano and BONK. XRP's Potential Rise: Ripple's XRP might experience a significant price increase in 2024, potentially influenced by the outcome of its legal battle with the SEC and other regulatory developments. What Should Investors Focus on? Several cryptocurrency analysts and experts have recently argued that 2024 could be a bullish year for the cryptocurrency market based on favorable factors such as the upcoming Bitcoin halving and a potential approval of a spot BTC ETF in the United States. As such, some might be wondering which digital assets are worth investing in during the next 12 months. John E. Deaton - an American lawyer who represents thousands of Ripple investors in the lawsuit against the US Securities and Exchange Commission (SEC) - presented his top 10 list. He believes that investors should primarily focus on Bitcoin (BTC), Ripple (XRP), and Ethereum (ETH). His remaining suggestions include Quant (QNT), Render Network (RNDR), Solana (SOL), Kaspa (KAS), Avalanche (AVAX), Hedera (HBAR), and Casper (CSPR). Some people who commented below his post opined that Cardano (ADA) and the Solan...
---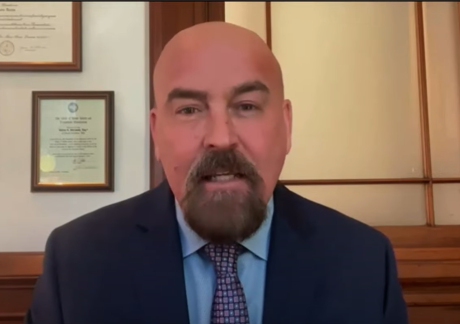 Pro-XRP Lawyer Deaton Picks His Top 10 Cryptos For The Year Ahead


In a recent post on X (formerly Twitter), noted XRP advocate and lawyer John Deaton shared his top 10 cryptocurrency picks for the next 12 months. His selection includes a mix of well-established and emerging digital currencies. He stated, "If you had to pick only 10 tokens to own for the next 12 months (as a trade) what are they? Here's mine: BTC, XRP, ETH, QNT, RNDR, SOL, KAS, AVAX, HBAR, CSPR. What am I missing?" Analysis Of The Pro-XRP Lawyer's Picks Bitcoin (BTC): Deaton likely selected Bitcoin due to the potential imminent approval of a spot Bitcoin ETF in the United States. Bloomberg Intelligence analysts anticipate that the US Securities and Exchange Commission (SEC) might approve multiple spot Bitcoin ETF by January 10, 2024, a move that could significantly impact Bitcoin's value XRP: Deaton's choice of XRP is consistent with his role as a strong supporter and legal advocate for the XRP community. XRP's status as a regulatory-defined token in the United States with high utility adds to its appeal. Currently, XRP is consolidating after being rejected at the 0.618 Fibonacci retracement level at $0.7492. Ethereum (ETH): Despite the harsh criticism of Ethereum's founder, Deaton has included ETH in his list. This might be due to its position as the second-largest cryptocurrency by market cap. Also, BlackRock and several other financial giants have recently applied for a Spot Ethereum ETF, adding to the potential bullish trajectory of ETH in the ne...
---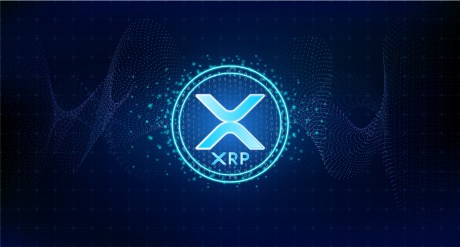 XRP Price Correction Is Over, Targets Set By Top Crypto Analysts


The XRP price has risen by around 6% in the past three days, triggering renewed optimism among investors and analysts. The two analysts Dark Defender and Egrag see the current trend as a turning point. XRP Price Correction Over? Dark Defender has highlighted a key development in the 4-hour time frame, observing the end of a corrective structure and identifying that XRP has reached an oversold area. 'We can expect a move to $0.6649 first,' Dark Defender stated, referencing the Fibonacci retracement levels and a 5 Wave Elliott structure that remains intact, suggesting upward potential. This is supported by the chart that shows XRP has managed to close above a critical level at $0.6131, which aligns with the Elliott Wave Theory's rules for wave structures. The analyst further emphasized that the $0.87-$1.05 price target is still achievable in the near term if weekly closes maintain above the $0.6131 threshold. Egrag's analysis focuses on the gaussian channel and a symmetrical triangle pattern (in the 5-day chart), which are indicative of consolidating markets leading to a potential breakout. According to Egrag, 'XRP Gaussian Channel & Symmetrical Triangle Unveil (Strong Support and Resistance Patterns): Within the framework of the Gaussian Channel, the alignment of support and resistance price targets mirrors other charts, adding weight to their significance.' The provided chart by Egrag points to a "robust support" at $0.50, with additional support levels at $0.5...
---
These Are This Week's Top Performers as Bitcoin Price Maintains $36K (We...


Bitcoin's calm price movements continue during the weekend as the asset has stalled at just over $36,500 for a few consecutive days. At the same time, several altcoins have outperformed BTC with massive daily gains, including SOL, ADA, LINK, and more. BTC Calm at $36.5K The middle of the business week was quite volatile for the primary cryptocurrency. The bears had control until Wednesday, and they pushed the asset south hard to a weekly low of $35,000. However, that support level turned out to be too strong for them, and BTC quickly reversed its trajectory. The bulls then stepped up on the gas and drove bitcoin north by approximately three grand in hours. This culminated in challenging the $38,000 level for the second time within a seven-day period. As it happened during the previous attempt, though, the resistance was not to be breached, and the subsequent rejection brought BTC back down to $35,600 on Friday. By the time the weekend arrived, the asset had recovered some ground and had remained at around $36,500 for most of it. Its market capitalization has recovered some ground and now stands at $715 billion. Its dominance over the alts, though, is down by 0.3% since yesterday to under 51.5% on CMC. BTCUSD. Source: TradingView SOL, ADA, LINK on a Sunday Roll The alternative coins suffered a lot on Saturday, but the landscape for many of them is quite different today. Solana's native token plummeted by double digits yesterday, but a 7.5% increase since then has pushed SOL to...
---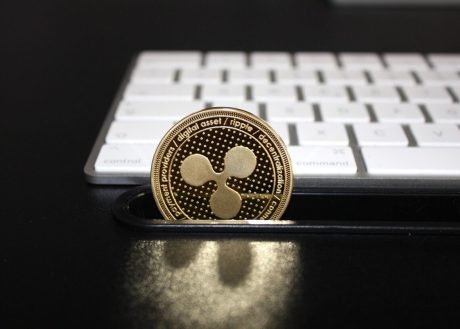 XRP's Triple-Digit Forecast: Top Advocate Casts Doubts On Dream Valuatio...


Bill Morgan, an XRP advocate, has recently expressed skepticism regarding the lofty price targets for XRP circulating on social media. While the digital asset community is often rife with bullish predictions, Morgan's realistic outlook presents a grounded perspective on the potential of XRP's value. The Parabolic Price Move: A Myth Or Reality? Since the significant ruling in the SEC v. Ripple case on July 23, which brought legal clarity to XRP, the asset has seen an uptick in its trajectory. The ruling led to multiple exchanges relisting XRP and forming strategic partnerships. Despite these developments, Morgan observed that the price of XRP has only modestly increased from $0.46 to $0.62. Three great outcomes in the court case since 23 July 2023, legal clarity, multiple exchange relistings, more Ripple partnerships and increasing ODL use and myriad other positive news have moved the price from $0.46 to $0.62 in that time. Better than some coins not as good as… https://t.co/NMwiWqfdWt — bill morgan (@Belisarius2020) November 17, 2023 Morgan's analysis delves deeper into the relationship between XRP's market behavior and Bitcoin (BTC). Contrary to the popular belief that XRP might soon undergo a parabolic price increase, Morgan noted: We keep being shown charts supporting claims that a parabolic breakout is imminent but price still seems to just go up and down with Bitcoin and generally loses ground on the XRP/BTC pair. This observation particularly chal...
---
Top Cardano (ADA) Price Predictions for 2024 You Should Know About


TL;DR ADA's Recent High and Analyst Predictions: Cardano's ADA reached a six-month high near $0.40, with analysts forecasting significant growth. Predictions include a rise to $10 by next summer and potentially $30 in the longer term. Bullish Projections for ADA: Notable predictions from analysts like Ali and Lucid suggest ADA could reach between $10 to $30, influenced by market trends and global economic factors. FieryTrading's Bold Forecast: Analyst FieryTrading predicts an extraordinary 10,000% increase for ADA, potentially reaching $35 by 2025, based on market analysis and bull market patterns. ADA Gearing up for a Rally Next Year? One of the best-performing crypto assets as of late - Cardano's native token ADA - recently spiked to a six-month high of nearly $0.40 (per CoinGecko's data). However, the asset's price is still far from its ATH level of almost $3, registered in the summer of 2021. Some analysts believe ADA could spike to that peak and even surpass it in 2024. One such person is the popular cryptocurrency analyst using the X (Twitter) handle Ali. They observed certain charts and previous consolidation marks to set a $10 price target possibly to be achieved by next summer. The X user Lucid was even more optimistic, envisioning ADA to explode to $30, predicting that global inflation could lift the cryptocurrency market capitalization to $10 trillion in the following years. However, the analyst did not specify when Cardano's coin might spik...
---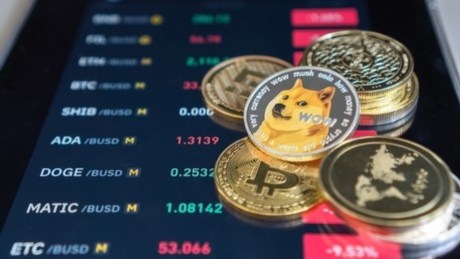 Crypto Analyst Reveals 10 Top Altcoins To Watch This Week


The altcoins market has recently witnessed a resurgence of interest and confidence, primarily driven by the largest cryptocurrency, Bitcoin (BTC). This renewed enthusiasm has resulted in a bull uptrend, with most of the top 100 cryptocurrencies benefiting from Bitcoin's resurgence. However, the market is currently experiencing a correction as Bitcoin and Ethereum (ETH) face pullbacks after failed attempts to breach upper resistance lines. Despite this correction, crypto analyst Miles Deutscher shares insights and highlights several altcoins with potentially significant gains. SOL Emerges As Safe Haven In Crypto Market Correction Solana has exhibited remarkable growth, even as the broader market experiences a correction. With a 0.5% gain in the past 24 hours, SOL's potential for further upside cannot be ignored. Deutscher suggests that SOL may continue to benefit from the ongoing rotation of investments from other Layer-1 solutions like Avalanche (AVAX) and Fantom (FTM). Thorchain (RUNE) has been on an impressive upward trajectory, prompting investors to consider buying on deep corrections and wicks. The primary decentralized exchange (DEX) on Thorchain, THOR, has also shown positive movement, further bolstering the growth potential. Polygon (MATIC) has recently shown signs of strength and has generated whispers within the crypto community about a potential zero-knowledge (ZK) narrative. If this narrative materializes, MATIC, a leader in the space, could attract s...
---
Did Solana Find a Local Top at $65 and is a Deeper Correction Coming: 3 ...


Solana appears to have found its first key resistance as buyers seem to pause. Key Support levels: $67Key Resistance levels: $441. SOL Rally Takes a Pause Solana tried to reach the key resistance at $67, but sellers stopped it at $65. It appears selling is intensifying, which could signal that the current rally may come to a pause. If this continues, a more significant pullback becomes likely. Chart by TradingView 2. Selling Expands Solana shows that bears are dominating now based on the 3-day timeframe. This is the first candle since mid-October when sellers came on top of this timeframe. It's important to wait and see how this candle closes. If in red, then selling may continue later on. Chart by TradingView 3. RSI Overbought and Falling The 3-day RSI is also showing signs that Solana may have reached a local top, with the indicator hitting an overbought level of 91 points out of 100. At the time of this post, this indicator is falling, suggesting sellers are returning. Chart by TradingView Bias The bias for SOL is neutral right now. Short-Term Prediction for SOL Price As long as the support at $44 is not broken, the uptrend will remain intact for Solana. The price has plenty of space to enter a healthy pullback before buyers return. Keep a close eye on the key support for any signs of weakness. The post Did Solana Find a Local Top at $65 and is a Deeper Correction Coming: 3 Things to Watch Today (SOL Price Analysis) appeared first on CryptoPotato.
---
Crypto's 24-Hour Score: Gainers Like Memecoin Triumph With Double-Digits...


As the cryptocurrency market sails smoothly at a valuation of $1.4 trillion, bitcoin and ethereum have stabilized, mostly moving sideways. Yet, a handful of virtual currencies enjoyed robust gains on Monday, with memecoin (MEME) soaring 44.28%, leading the charge as the week kicked off. Conversely, the digital asset ark (ARK) experienced a significant setback, declining 17.5% versus the U.S. dollar over the last day.Memecoin Rallies Sharply in a Mixed Day for Cryptocurrencies as ARK Tumbles This Monday dawned with nine cryptocurrencies achieving notable double-digit spikes in the early trading hours. Topping the list was memecoin (MEME), which climbed 44.28% against the dollar. Celestia (TIA) also made impressive strides, surging 29.25% against the greenback within the same timeframe. Not far behind, zrx (0X) and worldcoin (WLD) rose by 19.36% and 18.81%, respectively. Currently, the day's cumulative global trading volume has hit $64.04 billion, spread over 929 trading platforms and a sprawling ecosystem of over 10,000 virtual currencies. Among those making headlines for gains on Monday were filecoin (FIL), escalating 14.96%, and osmosis (OSMO), which appreciated by 12.5% within the past day. Other significant risers of the day include KUJI, YFI, FLOKI, and SNT. Topping today's downturns is ark (ARK), with a 17.5% slide over 24 hours, while rollbit (RLB) diminished by 12.03%. Both ARK and RLB were Monday's biggest losers against the greenback. On the losing front as well, ...
---
Avalanche (AVAX) Rumbles With 45% Rally, Rules Top 20 Coin Listing Today


Throughout the majority of the year, the Avalanche (AVAX) coin has seen a predominantly bearish trend. However, it has recently exhibited a noteworthy resurgence. Avalanche has demonstrated remarkable performance within the cryptocurrencies sector, exhibiting a significant increase of 10% during the past 24 hours. The AVAX price, which is currently valued at $18.12, exhibits a bullish engulfing candlestick pattern. From an optimistic perspective, the escalating demand has the potential to drive the bullish trend to surpass the $20 threshold. Indeed, the recent surge of 45% in the altcoin's value over the past week has facilitated its ascendancy to the apex of the current top 20 coin rankings. The AVAX cryptocurrency is now experiencing an upward trajectory, with its objective being the reacquisition of the $20 threshold. Will the cryptocurrency surge persist, leading AVAX to exceed the $20 mark, or is a potential retracement on the horizon? The price of Avalanche has recently increased substantially for three key reasons. First off, it had a significant increase subsequent to the announcement made by Coinbase on its plans to incorporate support for AVAX and SOL perpetual futures contracts. In the majority of instances, the value of cryptocurrencies experiences a significant increase following their inclusion on one of the largest global exchanges. Secondly, the success of the token's rise is consistent with that of other cryptocurrencies such as Ethereum, Solana, Chainlink...
---
These Are Last Week's Top Performers as Bitcoin Settles at $37K (Market ...


Aside from brief price pumps and dumps at around the $37,000 level over the weekend, bitcoin's price has largely calmed in the past several days. Most altcoins are also quite sluggish today, with the exception of Filecoin, Polygon, Optimism, and a few more. BTC Calms at $37K It was about a week ago when the primary cryptocurrency last dipped below the $35,000 line. However, the bulls took over the market at that point and pushed the asset north to almost $36,000 almost immediately. After a minor retracement, bitcoin went on the offensive on Thursday and skyrocketed to $38,000 for the first time in 18 months. Nevertheless, it failed to maintain this momentum, and the subsequent rejection pushed it back down by over two grand. BTC started reclaiming some of the lost value in the following hours and had claimed above $37,000 by the weekend. Saturday and Sunday were expectedly calmed, with little-to-no actual price movements. As of now, BTC stands at around $37,000 once more, with its market cap sliding inches below $725 billion. Its dominance over the altcoins has taken a breather and is just above 51% on CMC. BTCUSD. Source: TradingView Last Week's Top Gainers The past seven days were quite positive for most of the crypto market. Ethereum was among the leaders in terms of gains due to the speculations that BlackRock will file for a spot ETH ETF in the States. The native token went from $1,900 to a 7-month peak at over $2,100 at one point. Now, though, ETH trades around $100 low...
---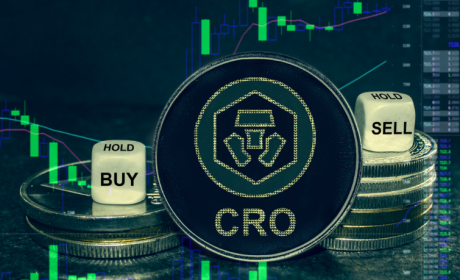 Boom! Cronos Unleashes 57% Weekend Explosion, Beating All In The Top 100...


Cronos has experienced a robust and sustained bullish trajectory over the recent weeks. Over the course of the past seven days, it has consistently surged, reaching a solid pinnacle, a level not witnessed in months. At the time of writing, Cronos (CRO) showcased its impressive strength, outperforming some of the most prominent names in the top 100 cryptocurrency ranking over the weekend. With a remarkable 7% surge in the last 24 hours and a commanding 57% rally within the seven-day timeframe, as reported by Coingecko, Cronos is not just making waves but also setting itself apart as a standout performer in the current market dynamics. Cronos' Outstanding Performance In The Crypto Market Notably, the CRO token has surpassed the descending trendline, which links the highest points observed since February. This positive momentum underscores the current strength and upward momentum of Cronos, indicating a significant shift in its market dynamics. The market's perception of the asset as overvalued at its current levels is suggested by the notably high Relative Strength Index (RSI) at 97.45, firmly placing it within the overbought zone. This could lead to a potential retracement or consolidation in the near future. However, in the short term, the cryptocurrency exhibits a robust bullish trend, as indicated by the 50-day Exponential Moving Average positioned at $0.0630, with the current trading price of approximately $0.1033 surpassing previous resistance levels. Targeting the key...
---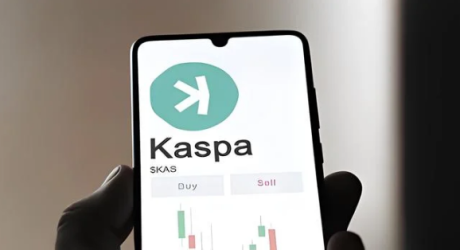 Kaspa Rules The Weekend Top 100 Coin Roster With 63% Rally – Detai...


Kaspa (KAS) has emerged as a notable altcoin, drawing considerable interest from investors. Notably, the cryptocurrency has achieved its all-time high, experiencing an impressive 66% increase over the previous week. Examining the monthly performance charts reveals an even more substantial upward trajectory, with KAS exhibiting a remarkable surge of over 90%. Zooming out to a year-long perspective, the altcoin has witnessed an astonishing increase of over 2,000%, showcasing its significant growth over this extended period. Investors are closely monitoring Kaspa as it continues to showcase strong bullish momentum, reflecting the cryptocurrency market's dynamic nature. The rapid and substantial increases in both short-term and long-term intervals underscore the token's potential for high returns. Kaspa Shows Mettle, Pulls Off Its Own Rally With Bitcoin surpassing the $36,800 threshold and Ethereum exceeding $2,000, the native token of Kaspa pulled off its own ascent, rising from approximately $0.070986 to reach an unprecedented peak of $0.092917. Based on the aforementioned data, it can be observed that Kaspa is one of the limited number of tokens now experiencing their highest recorded values. Many cryptocurrencies registered a significant decline from their historical peak values following the occurrence of a market downturn commonly referred to as the 'crypto winter.' This period witnessed the collapse of prominent crypto entities such as Terra Luna and FTX crypto exchange. B...
---
Top U.S. Bitcoin ETF Absorbs $240 Million Inflows As Spot ETF Excitement...


The ProShares Bitcoin Strategy ETF (BITO) – the largest existing Bitcoin ETF in the United States – has absorbed a quarter of a billion dollars worth of flows over the past month. This marks the fund's second-best-performing month next to its launch date, signaling fierce anticipation over an incoming spot ETF approval. Revival of Futures ETFs As shared by Bloomberg ETF analyst Eric Balchunas on X, the value of BITO's assets has nearly doubled over the last 30 days from ~$850 million in early October to $1.37 billion as of November 10. While most of that appreciation was due to Bitcoin (BTC)'s surging price over that period, about $240 million worth of growth was due to concrete inflows. The predicted added that the fund may be on track to break its trading volume record, with $2 billion worth of trades this week alone. "It's all so ironic that it is [a] big benefactor of spot ETF anticipation but will be one of the big victims of said spot ETFs when they launch," wrote Balchunas. Upon the fund's launch in October 2021, BITO absorbed $1 billion worth of inflows in just two days, marking the second-largest opening day in the history of the New York Stock Exchange (NYSE). Seeking Bitcoin Exposure While BITO was the first Bitcoin ETF to reach the United States, the fund invests in Bitcoin futures contracts rather than actual BTC. As such, the fund's shares do not perfectly track Bitcoin's price like a spot-based E...
---
Blur Enters Crypto Top 100 After 50% 7 Day Rally, Will Floki and Nugget ...


TL;DR Blur has joined the crypto Top 100 after a 55% surge in value over a week. The market's attention is now turning to Floki and Nugget Rush, suggesting they might be the next to break into the elite list. Floki's robust community and Nugget Rush's P2E gaming model have made them the altcoins to watch for. Blur has made headlines by entering into the Top 100 crypto list after a remarkable 51% rally over just seven days. This impressive growth has increased its price to $0.379, a leap of 58% within a week. At the same time, analysts are predicting that Floki (FLOKI) and Nugget Rush (NUGX) could be the next top crypto coins to join the elite top 100 list. Floki has now become more than just a meme coin. It has converted into a full-fledged utility project with a mass community following of 470,000 people. It has an ecosystem featuring a 3D NFT Metaverse, merchandise, educational platforms, and DeFi utilities. On the other hand, Nugget Rush has a P2E blockchain game with real-world utilities. This is the best altcoin to buy with a mission to have a $100 million market cap. As these two crypto contenders enter the market, it's worth watching how soon they can join the top 100 crypto list. Visit NuggetRush Presale Blur Breaks Into Top 100 With Impressive Rally Blur has made a significant impact in the crypto market recently. This is currently the best crypto investment with a grand entrance into the Top 100 with a remarkable 58% seven-day rally. This is not just about ...
---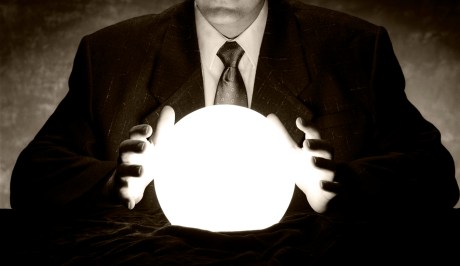 Matrixport Reveals Top 6 Bitcoin, Ethereum And Crypto Predictions For 20...


Matrixport, a leading player in the digital asset space, released a research titled '2024 Unveiled: Six Micro and Macro Events That Will Shape Bitcoin' dated Thursday, November 9, 2023, shedding light on crucial events projected to shape the crypto landscape in 2024. The report highlights a mix of micro and macro events anticipated to positively impact the industry, with a particular focus on Bitcoin. Top 6 Predictions For Bitcoin And Crypto First, the report underlines the anticipation of the US Securities and Exchange Commission (SEC) approving a Bitcoin ETF. Notably, the company believes that the approval of the first spot ETFs will take a few more weeks. Matrixport stated, 'By January 2024, we anticipate the SEC to approve a Bitcoin ETF, with trading expected to commence by February or March.' This event is viewed as a massive catalyst for increased institutional investment in Bitcoin. Further, Matrixport points to the potential listing of stablecoin issuer Circle on the stock market by April 2024. This event is seen as a significant step towards mainstream acceptance of digital assets. According to a Bitcoinist report, Circle, the company behind the stablecoin USDC, is contemplating an Initial Public Offering (IPO) in early 2024. Currently, the company is engaging with consultants to lay the groundwork for this potential public listing, though it remains uncertain whether the IPO will ultimately materialize. The third prediction of Matrixport concerns FTX, 'While the an...
---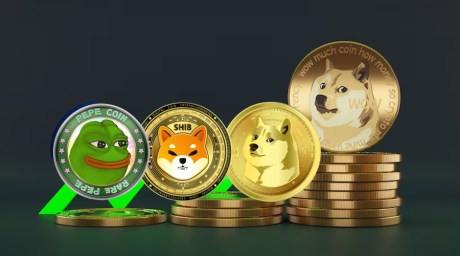 Top 5 Meme Coins That Are Outperforming The Altcoin Rally


The altcoin market rally has been the talk of the crypto community lately and it has been with good reason. Amid this rapid rise of cryptocurrencies across the board, meme coins have been doing well. But just like any asset class, there are some that have performed better than others. CorgiAI (CORGIAI) Leads Meme Coins Gains CorgiAI (CORGIAI) is an interesting take on the Dog meme coins. But instead of using the widely popular Shiba Inu breed, the project chose the Corgi breed for their purposes and this seems to be working out well. In the last day, CorgiAI has dominated meme coin gains, rising over 56% in this time. Its figures on the 7-day chart are even more impressive, as data from CoinGecko shows that the asset rose $86.8 in just seven days. CorgiAI is now the 11th-largest meme coin in the space after its market cap crossed $36.29 million. Bonk (BONK): The Solana Altcoin Making Waves The Solana native Bonk (BONK) coin is one of the top meme coins after a massive run earlier in 2023. In the current 'altcoin season', it has performed very well, rising 29% in one day. Its 7-day gains are the closest to CorgiAI at 76.7%. On the shorter time frame, ie the 1-hour chart, BONK is actually outperforming the rest of the meme coins. Its price is already up 11.3% in the last hour at the time of this writing. This could suggest a further run in the near future for the meme con. HarryPotterObamaSonic10Inu (ETH) BITCOIN This meme coin is an embodiment of the most ridiculo...
---
Top 5 Best Online Casinos That Accept Cryptocurrencies in 2023 by VAVE P...


Written by VAVE Partners. Online casinos have always been at the forefront of technological innovation, constantly finding ways to offer better user experiences and more convenient transaction methods. In recent years, one of the most significant advancements among online casino sites has become the acceptance of cryptocurrencies as a payment option. The adoption of cryptocurrencies marks a pivotal shift in the online casino industry. Unlike traditional banking systems, which can be slow and often come with hefty fees, cryptocurrency transactions eliminate intermediaries and the associated costs. That, in return, increases transparency. Let's look into the top 5 best online casinos that accept cryptocurrencies in 2023. Top 5 Cryptocurrency Online Casino Sites Several notable cryptocurrency casinos stand out in the dynamic world of online gambling by providing exceptional gaming experiences, seamless transactions, and enhanced security. The following platforms garnered significant attention and popularity: Vave: This is a 100% crypto-based gambling platform with lucrative cashback bonuses of up to 1 BTC. 20Bet Casino: Your guide to the world of sports betting and casino games with the possibility of using cryptocurrency. HellSpin: With its hellish design, this platform opens up the world of fun gambling for crypto fans. Bizzo Casino: Every spin at Bizzo Casino brings a dash of excitement, especially for crypto-enthusiasts. National Casino: Try out your luck at one of th...
---
Bitcoin Indicator Backed By Founders Of Top Crypto Data Analytics Firm P...


Bitcoin (BTC) enthusiasts are keeping a close eye on the latest market trends, and the recent insights from Glassnode's co-founders, Jan Happel and Yann Allemann, have stirred up a new wave of excitement. The duo, known by their Negentropic handle on the social media platform X, have shared some compelling perspectives that shed light on the current dynamics of the BTC market. Bitcoin's market demand has outpaced its supply, a clear sign of robust positive momentum. In just one day, a whopping 700,000 new BTC addresses joined the network. This expansion is considered one of the most reliable indicators for price predictions. With fewer BTC coins… pic.twitter.com/zAcgFc9LkS — ??????????? (@Negentropic_) November 6, 2023 Surging Market Demand And Supply Imbalance Happel and Allemann's recent observation of the surging market demand outpacing BTC's supply has triggered a wave of optimism among investors. They emphasized the remarkable influx of a staggering 700,000 new BTC addresses within a single day, highlighting this expansion as one of the most promising indicators for BTC price predictions. As the number of BTC coins in circulation decreases, the co-founders anticipate an upward pressure on buying bids, potentially driving the BTC price even higher. As of now, the current price of BTC, according to CoinGecko, stands at $35,255, with a 2.0% gain in the last 24 hours and a 2.7% increase over the past week. Unpredictable Shifts In Market Dynamics ...
---
Top 3 Altcoins For November 2023 That Could 100x Your Crypto Portfolio


Altcoins have become one of the most preferred ways for crypto investors to secure massive gains in the industry especially given Bitcoin's massive growth rate in the last decade. Because a lot of these altcoins have significantly smaller market caps, they tend to have a lot of runway for growth, making them an enticing option. So here is a list of the top 3 altcoins that could 100x your crypto portfolio in the coming bull market, in no particular order. Memecoin (MEME): The New Meme Crypto Memecoin (MEME) is the latest brainchild from the 9GAG team. The team had successfully launched multiple non-fungible token (NFT) projects in the last year before finally moving on to the launch of their very own cryptocurrency; MEME. So far, MEME looks to be like any other meme coin in the crypto market with no promises or roadmap. But as far as altcoins go, MEME has one of the most important factors that can guarantee success for a project and that is a very strong community. The Memecoin official Twitter account already has 2.8 million followers, surpassing established meme coin players such as Floki Inu and falling just behind Shiba Inu which sits at 3.7 million followers. This massive support from the community, coupled with the fact that its market cap is sitting at only $180 million, makes it one of the altcoins with a lot of potential going into the bull run. Liquity (LQTY) Joins Altcoins With Potential Liquity (LQTY) has made a name for itself as being one of the decentrali...
---
The Top Bitcoin (BTC) Price Predictions for 2024


TL;DR Bitcoin price predictions for 2024 range from $50k to $3 million, influenced by macroeconomic factors, halving, and potential ETF approvals. Analysts predict possible highs of $150k, $180k, and $220k based on market demand, ETF outcomes, and economic conditions. Short-term expectations suggest a rise to $47k-$50k by early 2024, amidst varying degrees of optimism and analysis methodologies. It's fair to say that the crypto community is eager to see what 2024 will bring to the cryptocurrency industry, as it's a year that could be full of narratives and catalyzers that could make or break several crypto assets, projects, and ecosystems, but most importantly, Bitcoin. It's all on track for a significant bull run: global inflation and geopolitical tensions, the halving, and over ten institutions (including BlackRock) waiting for approval for an ETF. With so much hype and interest coming back to Bitcoin, here are the top BTC price predictions for 2024 and beyond. Bitcoin to $3M $3M is probably one of the most outrageous BTC price predictions, but is it possible? Luke Broyles, a famous analyst and Bitcoin advocate, thinks so. Broyles suggested that Bitcoin could skyrocket to $3 million if only 10% of the population would adopt it. $3,000,000 per #Bitcoin is a 100x from today and yet that is still ABSURDLY early. Yes, really... Here is how #Bitcoin goes hyperbolic. A mind-blowing thread on market caps, future innovation, and the indescribable future value of #Bitcoi...
---
More TOP (

#TOP

) News