| | | |
| --- | --- | --- |
| | Million | #MM |
---
| | | | | |
| --- | --- | --- | --- | --- |
| MM Price: | $2.33 | | Volume: | $5.2 K |
| All Time High: | $256 | | Market Cap: | $2.3 M |
---
---
| | | | | |
| --- | --- | --- | --- | --- |
| Circulating Supply: | 1,000,000 | | Exchanges: | 3 |
| Total Supply: | 1,000,000 | | Markets: | 4 |
| Max Supply: | 1,000,000 | | Pairs: | 2 |
---
---
---
The price of #MM today is $2.33 USD.

The lowest MM price for this period was $0, the highest was $2.33, and the current live price for one MM coin is $2.33347.

The all-time high MM coin price was $256.

Use our custom price calculator to see the hypothetical price of MM with market cap of BTC or other crypto coins.
---
---
The code for Million crypto currency is #MM.

Million is 1.6 years old.
---
---
The current market capitalization for Million is $2,333,469.

Million is ranking downwards to #761 out of all coins, by market cap (and other factors).
---
---
The trading volume is small during the past 24 hours for #MM.

Today's 24-hour trading volume across all exchanges for Million is $5,156.
---
---
The circulating supply of MM is 1,000,000 coins, which is 100% of the maximum coin supply.

A highlight of Million is it's unusually low supply of coins, as this tends to support higher prices due to supply and demand in the market.
---
---
MM has limited pairings with other cryptocurrencies, but has at least 2 pairings and is listed on at least 3 crypto exchanges.

---
---
Note that there are multiple coins that share the code #MM, and you can view them on our MM disambiguation page.
---
---
---
---
Addressable Raises $7.5 Million to Help Web3 Marketers Reach Their Audie...


Addressable, a decentralized marketing startup, has raised $7.5 million in its seed round to tackle the current marketing woes in the Web3 area. The company claims its software can pair the onchain addresses of users with their social accounts, giving Web3 marketers more knowledge about their audiences to make efficient advertising campaigns in the crypto sector. Addressable Raises $7.5 Million in Seed Round Marketing agencies have had a difficult time advertising Web3 products to their audiences due to the lack of insight they have into these services. Addressable, a software startup, has raised $7.5 million in its seed round on the claims that it might have the solution to this problem. The round, which had the support of Viola Ventures, Fabric Ventures, Mensch Capital Partners, and North Island Ventures, banks on the capabilities of Addressable's software. The company claims that it can pair the onchain addresses of users with their social media profiles, making marketers capable of getting key data on their potential target audiences. This data can help them to design specialized campaigns to entice a certain kind of Web3 audience, and then point these to their social profiles on platforms like Twitter. Addressable's software has to choose each user in a poll of more than 500 million Web3 addresses from several chains, and cross-reference them with the whole universe of social network accounts existing on different platforms today. For now, the company supports Ethere...
---
Banks in Russia to Lose $700 Million a Year Due to Digital Ruble, Expert...


Russian banks may be the main losers from the introduction of a digital ruble while retailers will save on acquiring fees, analysts have predicted. The benefits for consumers using the new digital currency are not that obvious as they may not be paid any interest or cashback.Launch of Russia's Digital Ruble Said to Result in Losses for Banking Institutions Commercial banks may lose up to 50 billion rubles annually (almost $715 million) when a digital version of the ruble is introduced, according to a forecast produced by financial experts at Yakov and Partners, the former Russian division of management consultancy McKinsey. Meanwhile, retail chains could potentially increase their income by up to 80 billion rubles each year, believe the authors of the research, quoted by the Russian edition of Forbes. At the same time, consumers may receive no interest on their balances or cashback for their transactions. The specialists see the digital ruble occupying a niche in the domestic retail payments market, taking over part of the share of card payments. Banks' losses will be mostly due to shrinking revenues from the commission they get for processing such payments. Retailers will profit from saving on the acquiring fees and from instant payments that faster than card transfers. The benefits for consumers are not guaranteed as the concept of the Russian central bank digital currency (CBDC), an electronic cash, does not envisage the accrual of interest on the holdings, un...
---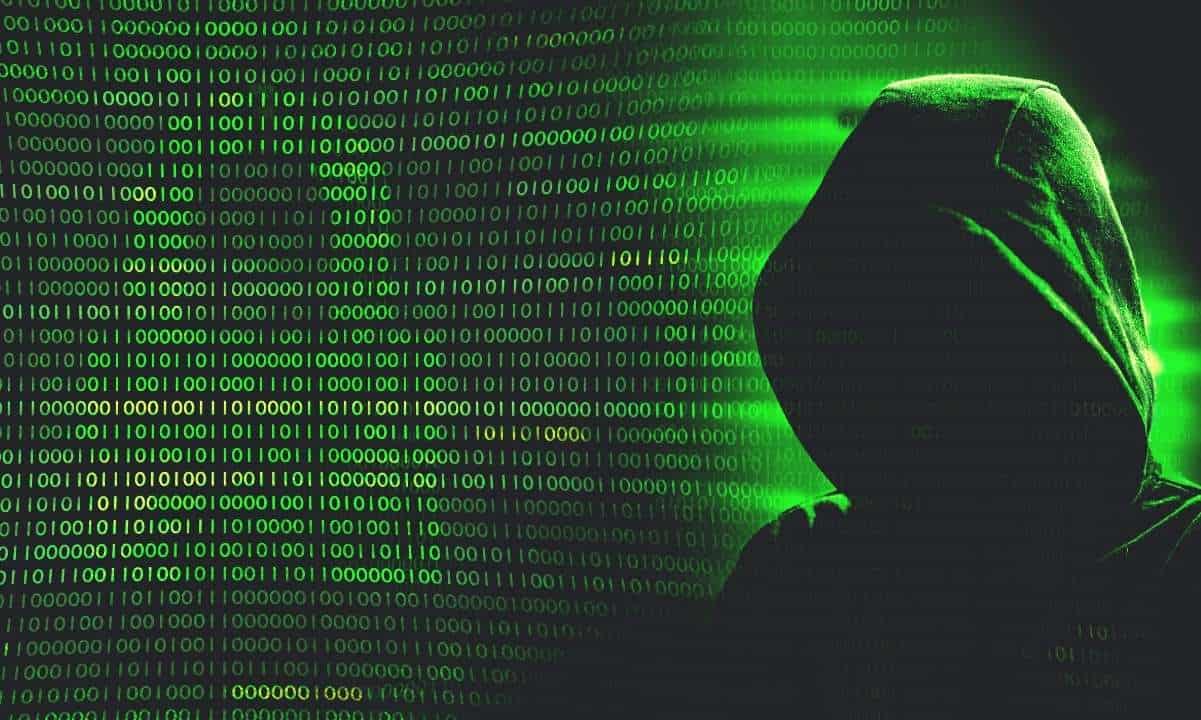 $110 Million Stolen From DeFi Protocols BonqDAO and AllianceBlock


Self-sovereign financial services provider BonqDAO has been exploited through an oracle hack leading to the theft of $110 million in crypto from the protocol. During the exploit, the attacker managed to manipulate the price of AllianceBlock wrapped tokens (wALBT) and made away with 100 million wALBT worth over $10 million. What Happened? An analysis by blockchain security firm PeckShield revealed that the exploiter changed the updatePrice function of the oracle in one of BonqDAO's smart contracts. This enabled the manipulation of the price of the wALBT tokens. With the increased wALBT price, the exploiter was able to mint over 100 million BEUR tokens worth more than $100 million. BEUR is the stablecoin of BonqDAO's protocol. In subsequent transactions, the exploiter swapped $500,000 worth of BEUR tokens for USDC on Uniswap and further manipulated the price of wALBT. This led to the liquidation of a bunch of 33 ALBT troves. By the end of the exploit, the hacker walked away with 113.8 million wALBT and 98 million BEUR tokens. This caused the wALBT token value to plunge by 51%, while BEUR lost 34% of its value. While announcing the attack, BonqDAO disclosed that other troves were unaffected. The protocol was paused, and its operators were actively working on a solution to enable users to withdraw their remaining collateral without replacing the BEUR in the troves. AllianceBlock to Airdrop Affected Users AllianceBlock, on the other hand, told its users that the incident was isola...
---
Alameda Research Seeks $446 Million Over Alleged 'Preferential Transfers...


On Monday, Alameda Research Ltd. filed a legal complaint against Voyager Digital LLC and HTC Trading Inc. in the U.S. bankruptcy court. The complaint alleges the defendants received preferential transfers of property from Alameda Research and the plaintiffs are seeking to recover approximately $445.8 million from Voyager and HTC.Legal Battle Erupts Over Crypto Asset Transfers Reportedly Made by Alameda Research A newly filed complaint in the FTX bankruptcy proceedings shows Alameda Research, the defunct quantitative trading firm created by Sam Bankman-Fried (SBF), is seeking close to $446 million from bankrupt exchange Voyager Digital and HTC Trading. Lawyers for Alameda claim the company paid off outstanding loans after Voyager filed for bankruptcy protection in July. The complaint also claims the transfers are recoverable as an administrative priority under sections 503 and 507 of the U.S. Bankruptcy Code. 'The collapse of Alameda and its affiliates amid allegations that Alameda was secretly borrowing billions of FTX-exchange assets is widely known,' the filing details. 'Largely lost in the (justified) attention paid to the alleged misconduct of Alameda and its now-indicted former leadership has been the role played by Voyager and other cryptocurrency 'lenders' who funded Alameda and fueled that alleged misconduct, either knowingly or recklessly," the complaint adds. When Voyager filed for bankruptcy protection in July, it cited a loan default worth hundreds of millio...
---
Web3-Focused Fund VVF Announces a $5 Million Investment in the Everscale...


The Web3-oriented Venom Ventures Fund (VVF) invested $5 million in Everscale to aid its expansion efforts. The fund saw the light of day earlier last month after collaborating with the Abu Dhabi-based Iceberg Capital Limited and Venom Foundation. The 'Strategic Investment' According to a document seen by CryptoPotato, VVF's financing aims to support the Web3 industry by solving its scalability issues. It should also help Everscale complete its goal of hiring more developers and increasing the number of projects. The $5 million investments will be sent in stages, depending on the progress and other indicators. Everscale has already displayed intentions to expand its global presence. Its particular goal is to integrate its blockchain solutions in Asia and establish a strong community in the region. Speaking on the matter was Peter Knez - VVF's Chairman and former CIO of BlackRock: 'For us, this is a strategic investment aimed at the technological development of projects and teams around technologies that we focus on and actively develop. In particular, we are talking about the Venom blockchain project and its ecosystem, which is planned to be launched soon and for which Everscale is a potential Layer 2 solution.' Moon Young Lee - Everscale Foundation Board Member - described the investment as a 'milestone' for the two entities. 'The technological capabilities of Everscale are immense, but they have been underappreciated by a wider audience. Now, Everscale will be able to ...
---
Fortune Unicorn Club (FUC), the First DIY-Mint Method NFT Project, Has W...


PRESS RELEASE. ForChain Labs was founded in April 2022 as a web 3 startup company. Meanwhile, the NFT project, Fortune Unicorn Club, was being developed. ForChain Labs has raised 2 million funds in its seed round and will use the funds to develop and operate Fortune Unicorn Club (FUC), the first NFT project to utilize DIY-minting. As reported, ForChain Labs currently manages investments in four major segments: industrial, technology, finance, and web 2, with 198 portfolio companies and $9.3 billion in assets. As a result, the venture capital sector is actively exploring opportunities in the Web 3 market, and ForChain Labs has become one of the VC's first companies to be backed by a Web 3 company. Due to confidentiality agreements, we cannot disclose more information about the venture capital firm at this time. Fortune Unicorn Club (FUC) allows people to select traits during their mint. It offers 500+ high-quality 3D traits for people to assemble their FUC avatar, so the minter is the one to decide what the metadata is and the one to decide what each unique FUC avatar looks like. Thus, the NFT collection is generated by pure human aesthetics rather than generated by a cold random program or AI. ForChain Labs hopes people can put their personalities and stories into each FUC avatar using the DIY-mint method. In addition, it lets each FUC avatar carry an additional sentiment value, making the FUC collection more meaningful. Furthermore, FUC has built its Create-to-Earn system. M...
---
Coinbase Fined €3.3 Million in Netherlands, Exchange Considers Appe...


The Dutch central bank has imposed a fine on crypto exchange Coinbase for providing services in the past without the necessary registration. The trading platform, which has until March to object to the measure, is currently considering an appeal against the move. Dutch Monetary Authority Fines Coinbase for Operating Without Registration De Nederlandsche Bank (DNB) has imposed an administrative fine of €3,325,000 (over $3.6 million) on Coinbase Europe Limited, on Jan. 18, 2023. An announcement explained the penalty with the exchange offering crypto services in the Netherlands in a past period without registering with the central bank. That, according to the regulator, constitutes non-compliance with Dutch rules as companies that want to provide crypto-related services are required to register with the DNB under the country's Anti-Money Laundering and Anti-Terrorist Financing Act. The monetary authority further detailed that the base amount for this category of fines is €2 million while pointing out that the fine in case with Coinbase has been increased "due to the severity and degree of culpability of the non-compliance." "In increasing the fine, DNB took into account the fact that Coinbase is one of the largest crypto service providers globally. Moreover, Coinbase has a significant number of customers in the Netherlands that make use of its crypto services," the bank said and noted the exchange hasn't paid any supervisory fees. Th...
---
Coinbase Fined $3.6 Million by the Dutch Central Bank (Report)


The central bank of the Netherlands - De Nederlandsche Bank (DNB) - reportedly fines Coinbase 3.3 million euros ($3.6 million) for failing to comply with local rules. The exchange recently announced its second wave of layoffs and said it will stop operating on the Japanese market. As reported by Reuters, the central banking institution of the Netherlands fined Coinbase $3.6 million for failing to register its services in the European country between November 2020 and August 2022. The DNB took into account that the platform is among the leaders in its field and has a 'significant number of customers' on local soil. The bear market has disrupted the business of the trading venue, which dismissed approximately 18% of its total workforce last year and laid off additional 950 people this month. Coinbase also announced it will leave Japan, citing unfavorable economic conditions. Deposits were halted last week, while Japanese users have until mid-February to withdraw their holdings. Despite the issues, the exchange doubled down on its deal with the German soccer club - Borussia Dortmund - and will serve as its Premium Partner. Coinbase will also promote its services and products on Signal-Iduna-Park (Germany's biggest stadium and home ground of the team) and provide cryptocurrency education for Borussia's employees. The post Coinbase Fined $3.6 Million by the Dutch Central Bank (Report) appeared first on CryptoPotato.
---
Binance Processed $346 Million for Crypto Exchange Bitzlato, Report Clai...


Cryptocurrency exchange Binance has reportedly processed nearly $346 million in crypto transactions for Bitzlato, the coin trading platform that was shut down in an international law enforcement operation. U.S. authorities say the world's largest trading platform for digital assets was among Russian-owned Bitzlato's major counterparties.Blockchain Data Indicates Binance Moved Over 20,000 BTC for Bitzlato Since 2018 The global leader in the crypto trading sector, Binance, has allegedly transferred cryptocurrency worth almost $346 million for the Hong Kong-based Bitzlato, Reuters reported quoting data from Chainalysis. Bitzlato was a little known exchange until it was recently targeted in what U.S. authorities described as a 'significant blow to the crypto crime ecosystem.' Last week, the Justice Department announced that Bitzlato's co-founder and majority shareholder, Russian citizen Anatoly Legkodymov who lives in China, was arrested in Miami and charged with operating an unlicensed money exchange business that processed $700 million in illicit funds. On Wednesday, the U.S. Treasury's Financial Crimes Enforcement Network (FinCEN) said that Binance was the only major crypto exchange that transacted with Bitzlato, and one of its top counterparties. Among the others were darknet marketplace Hydra, peer-to-peer (P2P) exchange Localbitcoins, and the crypto investment scam Finiko, Russia's largest financial pyramid in recent years. The Hong Kong-registered Bitzlato, better known to...
---
dYdX Extends 156 Million Token Lock-up Period by 10 Months


Decentralized cryptocurrency exchange dYdX has postponed plans to unlock nearly $300 million worth of dYdX tokens for investors, extending the lockup period from February until December. Since the news broke, DYDX has surged by 24% on the day. Extending the Lock-up Period As announced by dYdX on Wednesday, the dYdX foundation, dYdX trading, and parties to the warrants for purchasing DYDX tokens signed an amendment to extend the transfer restriction schedule of said tokens. This included postponing their initial release date from February 3 to December 1. "The warrant amendment mentioned above does not alter the staggered unlock that occurs after the initial unlock date," the foundation clarified. The dYdX foundation is a Swiss non-profit formed to bolster the growth of dYdX's protocol ecosystem and communities. The protocol itself is governed by holders of DYDX – a governance token that simultaneously offers rewards to holders through token staking and trading fee discounts. At present, only about 15% of DYDX's total 1 billion token supply has entered circulation. The token's initial allocation in August 2021 was partially reserved for investors in dYdX Trading, as well as the company's present/future employees, founders, and consultants. Going forward, the next token unlock will include a 30% unlock on December 1, followed by a 40% unlock spread between the first 6 months of 2024. The first day of each month f...
---
MakerDAO Passes Proposal To Deploy $100 Million USDC In Yearn Finance Va...


In the hopes of generating yield while offering users what its best known for, MakerDAO, the issuer of the Ethereum-based stablecoin, DAI, has approved a proposal to deploy $100 million of Circle's USD Coin (USDC) in a Yearn Finance yield-generating account called a "vault." The proposal, submitted on January 9, aims to look for a way MakerDAO could split its treasury allocations and earn yield. MakerDAO To Generate Yields From Yearn Finance Vault Following the approval of the MIP92 (Maker Improvement Proposal 92), MakerDAO plans to begin depositing $100 million USDC to the Yearn finance vault to earn a 2% yield annually, approximately $2 million every year on its YearnFi investment. Founded by prominent DeFi developer Andre Cronje, Yearn finance is a yield aggregator built on the Ethereum blockchain, allowing users to deposit crypto assets in the service in exchange for yield or interest over some time. With a total of 95,666.284 of Maker's native token, MKR cast in the vote, approximately 68,462 MKR, which accounts for 71.56%, voted in favor of deploying USDC in Yearn Finance, while 27,204 MKR, which accounts for 28.44% voted out the whole idea and 0.0% voted "abstain." Though the MIP92 has been passed, the proposal still has to go through an executive vote for the concept to be implemented. MakerDAO Attraction To USDC Before the MIP92 submission, MakerDAO had already demonstrated interest in Circle's dollar-backed tok...
---
1inch Foundation Allocates 10 Million Tokens To The Delegation Incentive...


1inch Network, a DEX aggregating platform, has allocated 10 million INCH tokens to its Delegation Incentive Program, a press release on January 24 shows. The goal is to incentivize more 1INCH stakers to delegate their Unicorn Power to resolvers. Incentivize 1inch Stakers' Delegation To Resolvers 1inch Network wants to increase the number of resolvers within its platform. Accordingly, it launched the 1inch Resolver Incentive Program in December 2022. The program's goal was to compensate resolvers for the cost of gas they pay when they fill in user orders. As part of this arrangement, the aggregator encourages its users to stake 1INCH, their native governance token. Any user who stakes the governance token receives Unicorn Power in place of delegation rewards. Unicorn Power can either be delegated to resolvers or be used when voting on crucial network decisions. The aggregator has stated that the number of Unicorn Power received directly depends on the lockup period. Stakers who lock their assets for longer will receive more Unicorn Power. Following this announcement, 1inch Network will now distribute 250,000 1INCH to resolvers weekly. The program will run until all 10 million 1INCH are distributed. Funds from the foundation will, in turn, be used to reward 1INCH stakers who choose to delegate their Unicorn Power. However, the 1inch Foundation has stated that the number of 1INCH received will vary between resolvers depending on their network share. Program Fo...
---
Blockstream Raises $125 Million to Expand Institutional Bitcoin Mining S...


Blockstream, a leading bitcoin infrastructure provider, announced on January 24 that it had raised $125 million in funding to expand its institutional bitcoin mining services. This fundraising round was led by Kingsway Capital, a UK-based private equity fund, and included participation from other investors such as Fulgur Ventures and Cohen & Company Capital Markets. This is the first fundraising for Blockstream since its 2021 Series B round, where the company raised $210 million to accelerate the construction of enterprise-class mining facilities with hosting capabilities for institutional clients. Following that round of financing, Blockstream reached a $3.2 billion valuation. Blockstream Points to Institutional Bitcoin Mining Services. The company has seen increased demand for its hosting services due to its strong track record and substantial scale, as well as an industry-wide shortage of available power capacity. This hosting service has remained a resilient market segment compared to 'prop' miners, who have seen their operations impacted by bitcoin's price volatility and the crypto market. Erik Svenson, Blockstream's President & CFO, said that this new fundraising would allow the company to accelerate its YoY revenue growth and continue building better infrastructure that contributes to the economic future of Bitcoin. Svenson emphasized the company's focus on 'reducing risk for institutional miners' by building high-value use cases on the most secure blockchain on the pl...
---
Despite Embracing Bitcoin, El Salvador Repaid its $800 Million Bond


Nayib Bukele - the President of El Salvador - revealed that the government repaid its $800 million bond plus interest the same day it was set to mature. Settling the bond comes despite the pessimistic views that the nation will experience financial challenges due to its bitcoin forays. 'We Just Paid in Full' El Salvador's political leader, who is among the biggest proponents of bitcoin, announced the news on Twitter, regretting that most international media outlets did not spread the information. At the same time, they were among the first to doubt whether the country would be able to repay the $800 million bond that matured on January 23. In the past year, almost every legacy international news outlet said that because of our "#Bitcoin bet", El Salvador was going to default on its debt by January 2023 (since we had an 800 million dollar bond maturing today). Literally, hundreds of articles https://t.co/rEiK7K13U4 — Nayib Bukele (@nayibbukele) January 24, 2023 He specifically referred to The New York Times, which claimed in July last year that El Salvador's decision to purchase bitcoin on a macroeconomic level could harm its monetary network and prevent it from paying its debt. Bukele further stated that the bond was settled without having to ink a deal with the International Monetary Fund (IMF). Changpeng Zhao (CZ) - CEO of the world's leading crypto exchange, Binance - congratulated El Salvador for meeting its financial obligations. The nation's Mi...
---
Genesis Sues Roger Ver for $20 Million for Failing to Settle Crypto Opti...


The so-called "Bitcoin Jesus," Roger Ver, has been summoned to repay over $20 million in damages to Genesis after failing to settle certain cryptocurrency options transactions before the payment deadline. The investor has been given 20 days to answer the summons, after which he will be forced to pay reparations by default. As reported by Offshore Alert, the filing was submitted by a British Virgin Islands-domiciled affiliate of Genesis, which designated New York Country as the place of trial. The filing states that the options transactions in question expired on December 30. Failing to answer the summons will require Ver to repay at least $20,869,788, alongside Genesis's costs, expenses, and attorney's fees. This isn't the first time Ver has gotten into legal trouble this crypto winter. In July, the Seychelles-based crypto exchange CoinFlex sued Ver for $84 million for failing to repay his margin debt. CoinFlex had made a special arrangement for Ver in which it agreed not to liquidate the collateral on his trade when it reached the regular limit, due to trust in him as a counterparty. The company filed for restructuring in August. Genesis, too, has filed for bankruptcy, after going down as the largest unsecured creditor in FTX's bankruptcy. A Genesis lawyer recently told a Manhattan court that an agreement could be reached with creditors within a week. Filings show that the company still has $1.6 billion worth...
---
Quicknode Raises $60 Million in Series B to 'Fuel Blockchain Adoption' a...


Web3 infrastructure firm Quicknode raised $60 million in a Series B funding round, according to an announcement the company made on Tuesday. The capital injection brings the company's post-valuation to $800 million, and Quicknode says the funds will be used to 'further fuel blockchain adoption.'Quicknode Aims to Streamline Web2 to Web3 Movement With $60 Million in Series B Funding Led by 10T Holdings On Jan. 24, 2023, Quicknode revealed it has raised $60 million in a Series B funding round led by 10T Holdings. Other participating investors in the round included QED, Tiger Global, Alexis Ohanian's Seven Seven Six, and Protocol Labs. 'This latest round will be used to accelerate the company's global expansion and further empower the builders laying the groundwork for a decentralized, globally-connected future,' Quicknode's announcement said. Quicknode also raised $35 million in a Series A in Oct. 2021. That round was led by Tiger Global, and Seven Seven Six, Soma Capital, Arrington XRP Capital, Crossbeam, and Anthony Pompliano also participated. Quicknode claims to handle 'billions of blockchain calls daily with 2X faster response time than competitors.' Quicknode competitors include firms like Kaleido, Alchemy, Blockcypher, Velas, and Infura. The company detailed on Tuesday that the funds will be used to 'streamline the Web2 to Web3 movement at scale.' The company also plans to make new hires and develop Web3 offerings for the Quicknode marketplace. Despite the crypto winter, ...
---
Washington Townhome Tied to Disgraced FTX Co-Founder Listed for $3.28 Mi...


A Washington, D.C., townhome tied to FTX co-founder Sam Bankman-Fried has been listed on the market for roughly $3.28 million. The property was purchased by Bankman-Fried's brother's nonprofit, Guarding Against Pandemics, for the same price it is selling for today.FTX Co-Founder's Luxury Property Suspected to Have Been Used for Wining and Dining Political Elite in the Name of 'Pandemic Prevention' According to the New York Post reporter Mary K. Jacob, a four-bedroom Washington townhome associated with the disgraced FTX co-founder Sam Bankman-Fried (SBF), is now listed on the market. The luxury 4,100-square-foot property is selling for $3.28 million and was originally purchased by Gabe Bankman-Fried's nonprofit, Guarding Against Pandemics. Jacob detailed that just before FTX collapsed, the Washington home hosted two parties specifically for bureaucrat donors. Realtor.com also reported on a Washington townhome listing, a Victorian brownstone building crafted in 2017. The home has five bathrooms, four gas fireplaces, and all bedrooms are en suite, Realtor.com explained. The report also notes that the property was leveraged 'to serve as a D.C. base for the FTX crew to wine and dine the political elite.' Interestingly, the property is selling for the same price Guarding Against Pandemics purchased it for in April 2022. SBF and his inner circle of deputies reportedly purchased a great deal of real estate, most of which was located in the Bahamas. For instance, Bitcoin.com N...
---
Whales Bag 500 Million Dogecoin – Will DOGE Hit $0.1 Mark?


Meme coin forerunner, Dogecoin, opens the week with a new rally amid Robinhood's support. Reports reveal that several whales jumped on the positive market sentiment to accumulate massive amounts of DOGE, triggering a 5% rally in the last day. According to WhaleAlert, Whales packed more than 500 million Dogecoin over the past two days. The tracker revealed that the largest holder of Dogecoin also partook in the accumulation and bagged almost 165 million DOGE coins. In addition, a top 20 whale also transferred 150 million Dogecoin tokens worth more than $13 million in the past 24 hours. Robinhood Plans To Add Support For Dogecoin Robinhood Market is very influential both in the financial and crypto markets. The zone-free trading platform gave initial rollouts of its new wallet to 10,000 users in September 2022. The mobile wallet application would allow users to trade and send cryptocurrencies and NFTs. According to the announcement, the wallet would be available to over 1 million waiting users. But the wallets didn't appear with initial support for DOGE, raising concerns among the meme coin community. However, the Robinhood platform assured the Dogecoin community that they are working hard to ensure the wallet app would support Dogecoin soon. Meanwhile, Robinhood's main trading app already supports Dogecoin. In August 2021, the platform revealed that DOGE yielded up to 62% of the firm's revenue in the year's second quarter. As of then, Dogecoin gave Robinhood more...
---
Report: Crypto Adoption Hits New Milestones — Global Crypto Owners...


Crypto adoption achieved new milestones in 2022, with the number of crypto owners reaching 425 million during the year, a new report by Crypto.com shows. Moreover, the report reveals that the number of bitcoin owners reached 219 million in December while the number of ether owners reached 87 million.Cryptocurrency Adoption Achieves New Milestones Crypto.com published a report titled 'Crypto Market Sizing' for the year 2022 last week. The company explained that its analysis is built on a combination of Bitcoin and Ethereum on-chain data, survey analysis, and its own internal data. Regarding the total number of global crypto owners, the firm's Research and Insights team wrote that 'in spite of macro headwinds,' namely high inflation, the conflict in Europe, supply chain disruptions, and lingering effects of the Covid-19 pandemic: Crypto adoption in 2022 achieved new milestones, with the number of crypto owners reaching 425 million (December 2022). The overall number of crypto owners worldwide grew by 39% from 306 million to 425 million during the year, the report elaborates. The report also highlights the number of bitcoin and ethereum owners, stating: Bitcoin (BTC) owners grew by 20% from 183 million in January to 219 million in December, accounting for 52% of global owners. The strongest growth for bitcoin ownership in 2022 happened in April when the Central African Republic (CAR) became the second country to adopt the cryptocurrency as legal tender after El Salvador, the r...
---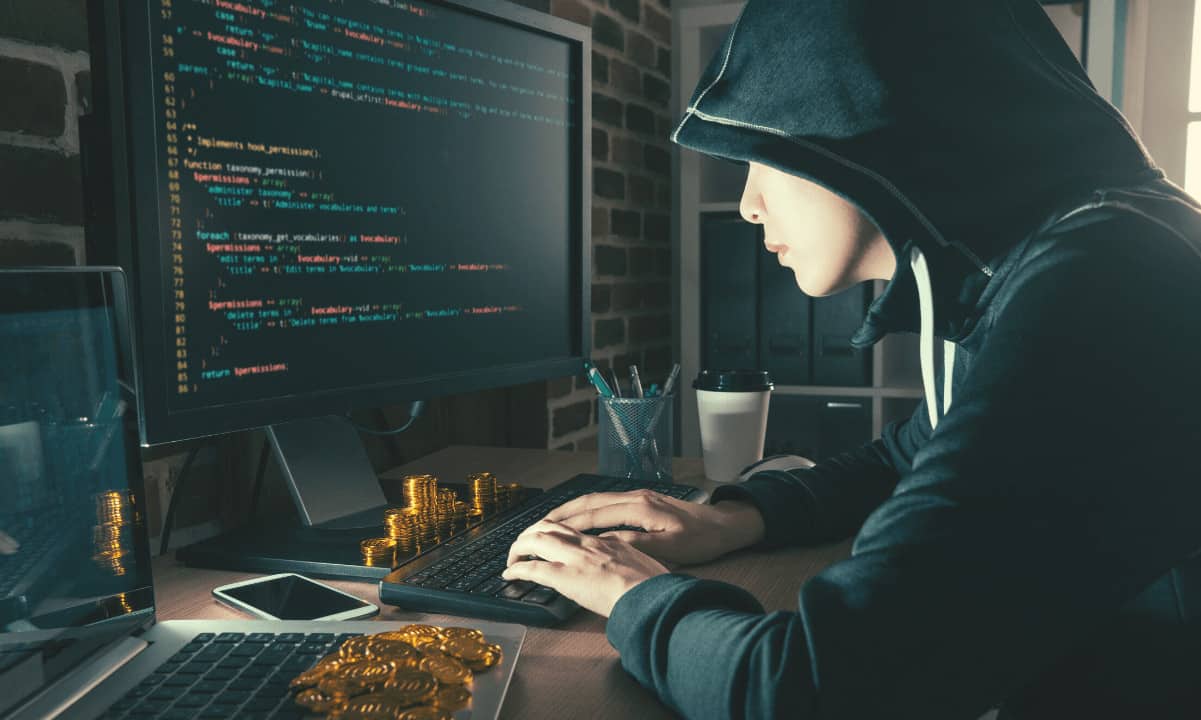 Lazarus Group Suspected as Culprits for $100 Million Harmony Bridge Hack


MistTrack – a crypto tracking and compliance platform – has published updates on its investigation of the Harmony bridge hack that compromised $100 million last June. They found that the infamous North Korean hacking organization, The Lazarus Group, are likely behind the theft. The Movement of Funds In a Twitter thread on Monday, MistTrack said Lazarus passed the stolen funds through multiple exchanges and blockchains while attempting to cover their on-chain tracks. Nevertheless, the platform discovered that many funds were transferred to exchanges including Huobi, Binance, and OKX. Those funds were then "quickly converted to BTC" before being withdrawn from the exchanges. Next, the BTC underwent "several multi-layer transfers," before some of the funds were returned to exchanges. Meanwhile, others were bridges to Avalanche through multiple cross-chain exchanges for USDT and USDD – stablecoins pegged to the U.S. dollar. Other funds were transferred to Ethereum, and then eventually to Tron, where the recipient addresses were related to a "USDT mixed network." Blockchain Bridges A bridge allows users to transfer assets that are otherwise native to one blockchain (ex. BTC for Bitcoin; ETH for Ethereum) over to other chains. This is usually accomplished by having users lock their tokens at a special address on the source blockchain, while tokenized equivalents are minted in equal measure on the ot...
---
Ethereum Staking Reaches 16.16 million ETH Ahead of Shanghai Upgrade


According to Glassnode on-chain data, Ethereum staking has reached an all-time high of over 16.16 million ETH which has been deposited into the beacon chain. The 16.16 million ETH figure consists of over 13.28% of the total Ether supply and represents $26.13 billion at current prices. As per the data, out of the 16 million ETH staked, about 11.408 million ETH have been staked through staking services providers such as Lido, Coinbase, and Kraken, among others - representing 70.86% of the total staked on the Beacon chain. According to the data, Lido dominates ETH staking with 29.3%, Coinbase controls 12.8%, while Kraken holds 7.6%, and Binance controls 6.3% of total staked. BeaconScan data shows that the number of active validators stands at about 503,702 while Nansen data shows that the number of unique staking depositors is about 93,800. The Upcoming Shanghai Upgrade The rising number of staked ETH is an indication of the promising signals of Ethereum adoption and security. However, this may create pressure on the network's core developers to speed up work to enable withdrawals to maintain balance on the network. While the staked funds are locked up within the network and get accrued yield, it will be impossible to withdraw until the network's Shanghai upgrade, which is expected to take place in March. Many participants are expected to withdraw their staked ETH after the Shanghai upgrade. However, the withdrawals are anticipated to happen in stages a...
---
Kenyan Fintech Kwara Raises $3 Million in Seed Extension


A Kenyan fintech that digitizes credit unions, Kwara, is reported to have raised $3 million via a seed extension round that was backed by DOB Equity, Globivest, and Willard Ahdritz. The latest round brings to $7 million the amount of capital that the fintech has now raised via this funding round.Kwara's Client Base Kwara, the Kenyan fintech targeting the financially excluded, has reportedly raised a $3 million seed extension and has signed a digital solutions distribution agreement with an organization representing Kenyan cooperatives. The fintech, which more than doubled its client base in 2023, said it hopes to fund its growth with the capital raised. According to a Techcrunch report, existing investors participating in the startup's seed extension round include DOB Equity, Globivest, and Willard Ahdritz. Also joining the fintech's latest funding round were One Day Yes and Base Capital. The chief financial officer of Revolut, Mikko Salovaara, is reported to have joined this round. Better Access to Additional Services Commenting on the timing of the fintech startup's agreement with the Kenya Union of Savings & Credit Cooperatives (KUSCCO), Kwara co-founder and CEO Cynthia Wandia reportedly said: We think we've barely scratched the surface in the Kenyan market. And so, we are just going to be really investing in products and services that deepen our relationship here. Before the fintech's latest capital raise, Kwara raised $4 million in a seed r...
---
US Government Seizes $700 Million in Assets From Disgraced FTX Co-Founde...


Federal prosecutors have seized $697 million in assets, mostly comprised of more than 56 million Robinhood shares worth $526 million, from FTX co-founder Sam Bankman-Fried. Court filings detailed that the U.S. government seized a series of bank accounts belonging to Bankman-Fried, holding millions in cash.US Government Seizes Millions in Cash and Robinhood Shares From FTX Co-Founder; SBF Denies Misappropriation of Customer Assets The U.S. government has seized nearly $700 million from the former FTX CEO and co-founder, Sam Bankman-Fried (SBF), according to court documents reviewed by CNBC. Most of the funds came from the 56,273,269 shares of Robinhood Markets Inc. (Nasdaq: HOOD) owned by Bankman-Fried. Using exchange rates from Jan. 20, 2023, the Hood shares are worth more than $526 million. Furthermore, CNBC reporters Rohan Goswami and MacKenzie Sigalos detail that nearly $56 million held in four bank accounts was seized as well. Three accounts holding $6 million were allegedly held at Silvergate Bank and one account reportedly held at Moonstone Bank held $50 million. In total, $171 million in cash was taken by the federal government from Bankman-Fried. Moonstone Bank explained on Jan. 19, 2023, that the financial institution will officially be exiting the crypto space. Alameda Research invested $11.5 million into Moonstone Bank, also known as Farmington State Bank, through FBH, Moonstone's holding company. Federal prosecutors believe the $697 million in assets, mostly made ...
---
Genesis Has $226 Million in Claims Against FTX


Genesis – a top crypto lending unit that filed for bankruptcy on Thursday – was listed as FTX's top unsecured creditor within the exchange's own bankruptcy documents. The firm has an unliquidated claim against FTX worth $226 million. Per FTX's Thursday filing, the defunct exchange has ten customers to whom it owes over $100 million each. While an earlier version of the filing already showed claims from FTX's top 50 creditors, the revised version has revealed the names of those appointed by the U.S. Trustee in the case to the Official Committee of Unsecured Creditors. One of those appointed was Genesis – FTX's top creditor. Some of the few other names that are no longer redacted include the Hong Kong-based crypto trading firm Pulsar Global, individual creditor Larry Qian, and crypto market maker Wintermute. Each party is owed $92.9 million, $91.1 million, and $33 million respectively. Genesis itself filed for bankruptcy on Thursday after failing to raise fresh capital in the aftermath of FTX's collapse. The company claimed to have $5.1 billion in liabilities. In November, Genesis claimed to have $175 million trapped inside of FTX. The post Genesis Has $226 Million in Claims Against FTX appeared first on CryptoPotato.
---
Bitcoin Surges Past $22k Triggering Another $250 Million in Liquidations


Bitcoin is continuing its weekly rally with a push beyond $22,000, bringing the crypto market back to a market cap of over $1 trillion. The pump has triggered another avalanche of liquidations across digital asset exchanges. Bitcoin traded for roughly $21,380 at 19:45 UST on Friday, before pumping by $1000 to $22,370 by 21:00. The pump has only continued since then, with the top asset going for $22,615 at writing time. Meanwhile, Ether has pumped from $1590 to $1651 within that time frame. The last time either asset traded at these levels was prior to Ethereum's merge and FTX's collapse respectively, both of which sparked massive crypto market downturns when they arrived. According to Coinglass, the price pump has contributed to $250 million in crypto liquidations in the past 24 hours, including over 52,000 traders. The largest liquidation happened over Bitmex on an XBTUSD trade for $3.15 million. Overall, OKX is the leading exchange by liquidation count. Bitcoin has been rallying since last week after the BLS published optimistic inflation data, signaling to markets that the Fed may be prepared to stop hiking interest rates. Former BitMex CEO Arthur Hayes, however, believes a pivot is unlikely to happen so soon. Bitcoin / USD. Source: TradingView The post Bitcoin Surges Past $22k Triggering Another $250 Million in Liquidations appeared first on CryptoPotato.
---
Former FTX President Launches New Crypto Venture, Raises $5 Million From...


Less than a week ago, Brett Harrison, the former president of FTX US, published a 49-part Twitter thread describing his side of the story when he worked for the disgraced co-founder of FTX, Sam Bankman-Fried (SBF). On Friday, Jan. 20, 2023, Harrison revealed that his new firm, Architect, has raised $5 million from investors such as Circle Ventures, Coinbase Ventures, and SALT Fund.Brett Harrison's Architect Aims to Connect Institutional Investors Across Decentralized and Centralized Exchanges Brett Harrison, the former president of FTX who left the company in Sept. 2022, has started a new venture aimed at attracting institutions to the world of decentralized finance (defi). 'It's a software company aimed at building institutional-grade infrastructure to connect various crypto venues across decentralized and centralized exchanges,' Harrison told Techcrunch reporter Jacquelyn Melinek on Friday. Harrison's new venture and fresh capital raise follow the former president of FTX US recounting how he left the company and his relationship with its co-founder, Sam Bankman-Fried (SBF). Harrison detailed that his relationship with SBF and the FTX CEO's deputies 'had reached a point of total deterioration.' In the 49-part Twitter thread, Harrison mentioned a new crypto startup he was working on. Harrison tweeted about the capital raise on Friday and said, 'I'm very happy to announce the founding of [Architect] and the closing of our [$5 million] seed round.' Harrison added: Architect wil...
---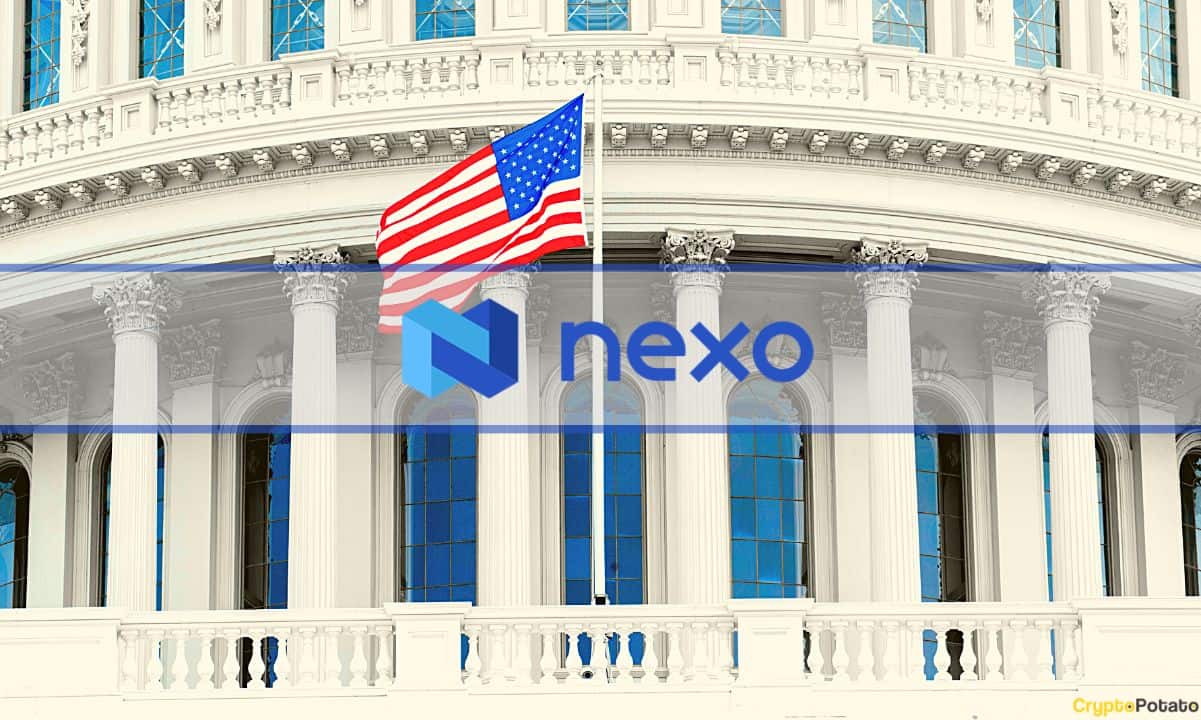 Nexo Agrees to Pay $45 Million in Fines to US Authorities


Back in September, the Californian DFPI and other U.S. regulators ordered Nexo to desist from offering Earn Interest Products (EIP), which in the company's case took the form of crypto asset lending accounts. At the time the charges were filed, Nexo had already ceased offering the accounts to U.S. investors. However, U.S. investors could still use the feature by opting for automatic renewal on already existing accounts. Cooperation With Authorities Four months later, both the SEC and The North American Securities Administrators Association (NASAA) announced that their legal actions against the lender had concluded. As a result of the investigation, Nexo voluntarily agreed to pay $45 million in fines. The crypto platform refused to confirm or deny the regulators' findings – nevertheless, a spokesman for the SEC stated that the penalties imposed on the firm took into account Nexo's cooperation and willingness to engage with regulators without constraint. Furthermore, SEC Chairman Gary Gensler stated that Nexo was not charged for operating an EIP but for failing to register it properly. "We charged Nexo with failing to register its retail crypto lending product before offering it to the public, bypassing essential disclosure requirements designed to protect investors. Compliance with our time-tested public policies isn't a choice. Where crypto companies do not comply, we will continue to follow the facts and the law to hold them accountable. I...
---
Nexo Agrees to Pay $45 Million to SEC and State Regulators for Unregiste...


The cryptocurrency lender, Nexo, has agreed to pay $45 million to the U.S. Securities and Exchange Commission (SEC) and several state regulators after charges were levied against the firm for failing to register the company's Earn Interest Product (EIP). Nexo detailed that the settlements are on a 'no admit, no deny' basis and that the arrangement 'closes all multi-year-long inquiries into Nexo.'Nexo Pays $22.5 Million to SEC, $22.5 Million to Several State Regulators for EIP Offering On Jan. 19, 2023, Nexo announced that it has agreed to settle with the U.S. Securities and Exchange Commission (SEC), the North American Securities Administrators Association (NASAA) and several state regulators, including the Office of the New York Attorney General, over an unregistered offering. According to the SEC, around June 2020, Nexo started to offer the company's Earn Interest Product (EIP), an interest-earning product that allows investors to earn interest on deposited crypto assets. The U.S. regulator said, 'the EIP is a security and that the offer and sale of the EIP did not qualify for an exemption from SEC registration.' Nexo's co-founder, Kosta Kantchev, responded to the settlement in a statement sent to Bitcoin.com News. "We are confident that a clearer regulatory landscape will emerge soon, and companies like Nexo will be able to offer value-creating products in the United States in a compliant manner, and the U.S. will further solidify its position as the world's en...
---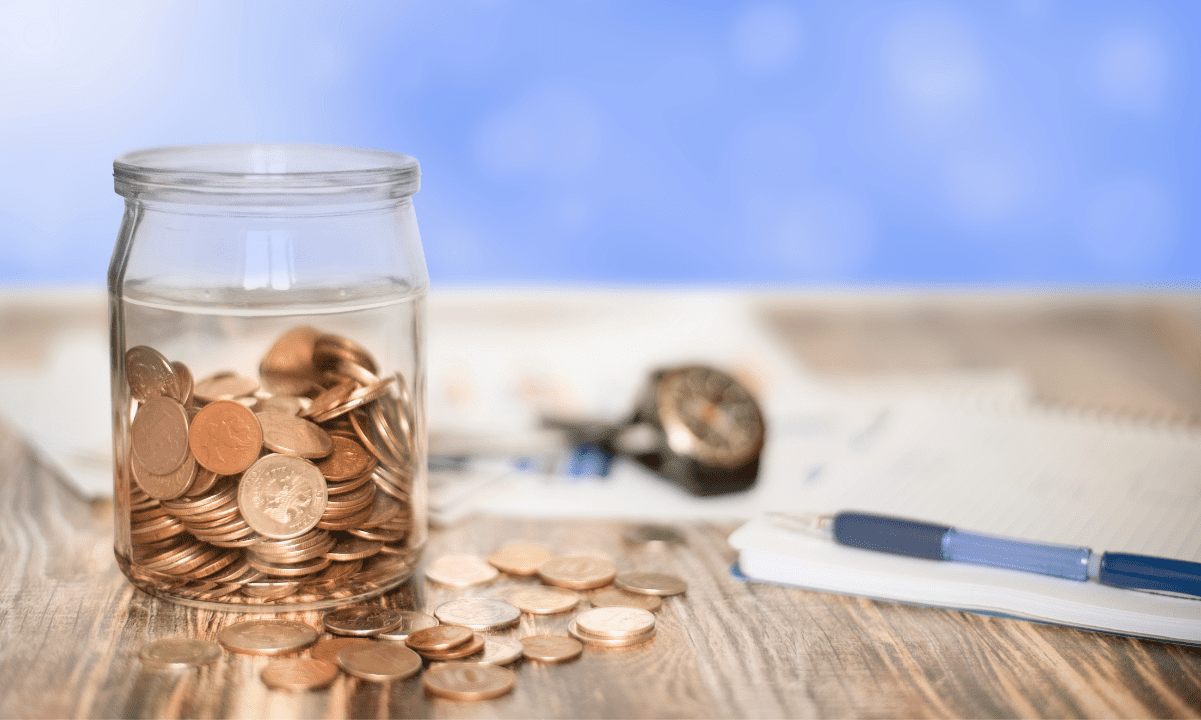 SSV Network DAO Launches $50 Million Ecosystem Fund


Open source and decentralized protocol ssv.network DAO has launched a $50 million Ecosystem Fund dedicated to supporting the development of Distributed Validator Technology ('DVT') based applications. According to a press release shared with CryptoPotato, the project secured the funds from various industry investors, including DCG, OKX, HashKey, NGC, Everstake, HackVC, GSR, Chorus.One SevenX, and 1kx. ssv.network noted that the fund is the first to be dedicated solely to DVT use cases, adding that its primary purpose is to 'solidify DVT as critical Ethereum infrastructure.' What is DVT? DVT is one of the key developments in Ethereum's roadmap. DVT is an infrastructure primitive that enables validators' key sharing between non-trusting parties on the Ethereum network. The technology relies on a network of nodes that operate under consensus to help generate ETH rewards for stakers. For larger validators, DVT provides high availability and reduces infrastructure costs while it ensures a comparable level of protection that a larger validator would have for smaller validators. Commenting on the development, Alon Muroch, Core Contributor at ssv.network, said: 'DVT's aim is to distribute Ethereum's security by offering quick and easy access to an open-source, public good which will completely change the way staking is operated today.' Muroch added that over 20 companies are already building on top of ssv.network's DVT protocol, and that number is expected to increase with the laun...
---
FTX US Discovers Another $90 Million Missing


As the bankruptcy and restructuring saga of FTX and its affiliated entities continues to unfold, more and more instances of assets being transferred off of the exchange come to light. Inching Closer to Half a Billion The US DOJ has already begun investigating the $400 million hack that drained assets from FTX's ownership. Whether the hack was done by bad actors profiting from the chaotic downfall of the exchange or an inside job will ultimately be determined by the court. Nevertheless, the news shared today during a meeting with the Official Committee of Unsecured Creditors (UCC) of FTX brings the total tally of assets that vanished due to hacks after the bankruptcy to only $10 million, shy of half a billion. This figure represents a substantial fraction of the $5.5 billion in liquid assets reportedly identified by the debtors so far. Half of Identified U.S. Assets Stolen Unfortunately, the figures above refer to assets held by the FTX Group at large. As far as the US entity of the failed exchange is concerned, only $181 million in liquid assets have allegedly been identified. $88 million have already been placed in cold storage under the control of FTX debtors, with $3 million more in assets pending transfer to cold storage under the control of the debtors. The remaining $90 million seem to have gone up in flames. According to John J. Ray III, the new CEO of FTX, brought in to supervise the restructuring process due to his experience with similar bankruptcies such as Enron, ...
---
More Million (

#MM

) News