| | | |
| --- | --- | --- |
| | Million | #MM |
---
| | | | | |
| --- | --- | --- | --- | --- |
| MM Price: | $2.58 | | Volume: | $8.0 K |
| All Time High: | $256 | | Market Cap: | $2.6 M |
---
---
| | | | | |
| --- | --- | --- | --- | --- |
| Circulating Supply: | 1,000,000 | | Exchanges: | 3 |
| Total Supply: | 1,000,000 | | Markets: | 4 |
| Max Supply: | 1,000,000 | | Pairs: | 2 |
---
---
---
The price of #MM today is $2.58 USD.

The lowest MM price for this period was $0, the highest was $2.58, and the current live price for one MM coin is $2.58499.

The all-time high MM coin price was $256.

Use our custom price calculator to see the hypothetical price of MM with market cap of ETH or other crypto coins.
---
---
The code for Million crypto currency is #MM.

Million is 1.3 years old.
---
---
The current market capitalization for Million is $2,584,987.

Million is ranking upwards to #738 out of all coins, by market cap (and other factors).
---
---
The trading volume is small during the past 24 hours for #MM.

Today's 24-hour trading volume across all exchanges for Million is $8,022.
---
---
The circulating supply of MM is 1,000,000 coins, which is 100% of the maximum coin supply.

A highlight of Million is it's unusually low supply of coins, as this tends to support higher prices due to supply and demand in the market.
---
---
MM has limited pairings with other cryptocurrencies, but has at least 2 pairings and is listed on at least 3 crypto exchanges.

---
---
Note that there are multiple coins that share the code #MM, and you can view them on our MM disambiguation page.
---
---
---
---
Bitcoin Miner Greenidge Seeks to Raise $22.8 Million in Class A Common S...


The bitcoin mining operation Greenidge Generation is seeking to raise roughly $22.8 million, according to a U.S.Securities and Exchange Commission (SEC) filing published Wednesday. According to the prospectus disclosing information, the New York-based Greenidge conducted a sales agreement with the investment firms B. Riley Securities and Northland Securities.Bitcoin Miner Greenidge Generation Looks to Raise $22.8 Million via Stock Offer According to a prospectus supplement SEC filing, Greenidge Generation is looking to raise $22,800,000 from a sale of class A common stocks. Greenidge entered a sales agreement with B. Riley Securities and Northland Securities, and B. Riley will be the underwriter and gets roughly 5% of the gross sales price as a commission. The company's recent filing follows the mining firm reporting losses of around $107 million for the second quarter. At the time in mid-August, Greenidge explained that it was pausing operations tethered to the firm's Texas mining expansion. 'We have chosen to pause our plans to develop certain additional sites in our pipeline in the ERCOT market and, instead, intend to concentrate our operations at our two existing sites in South Carolina and New York for the time being,' Greenidge said at the time. In July, the company mined approximately 287 bitcoin (BTC), and had around 2.7 exahash per second (EH/s) of mining capacity as of July 31, 2022. Bitcoin.com News first reported on Greenidge during the first week of March 2020, w...
---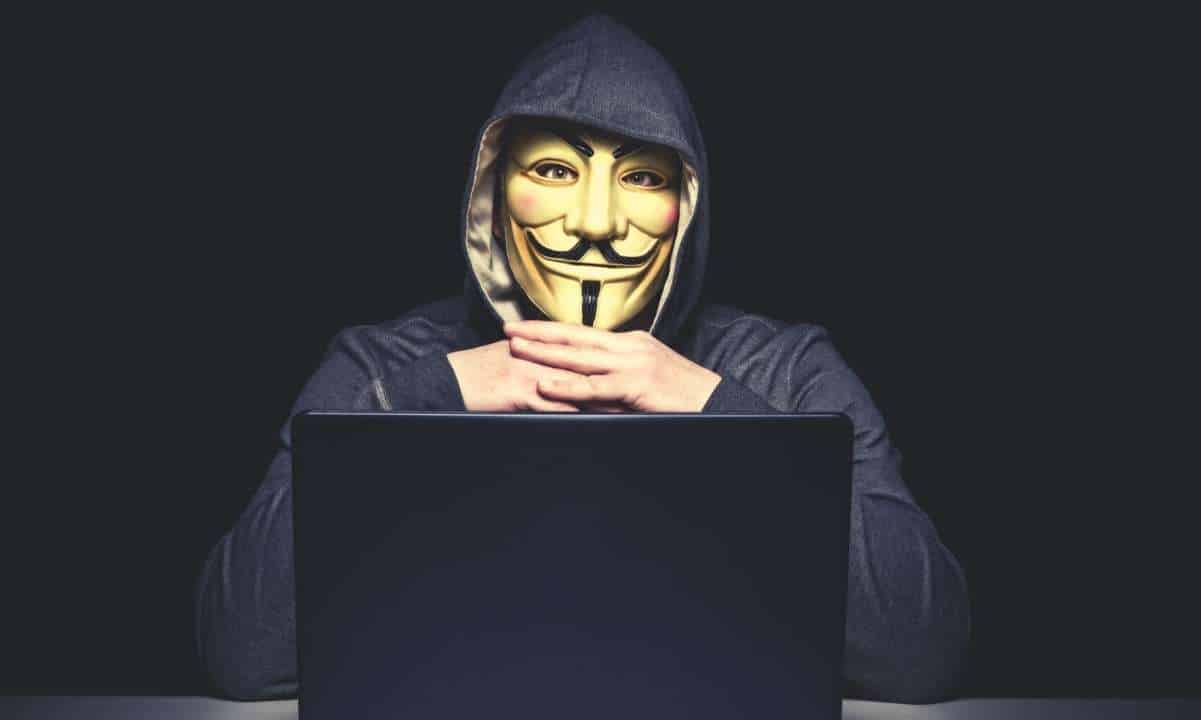 Binance Smart Chain Paused Following $600 Million BNB Hack (Report)


Binance has announced a pause across the entire Binance Smart Chain (BSC or BNB Chain) following what appears to be one of the largest exploits in DeFi history. An attacker has reportedly hacked another BNB chain user for 2 million BNB, worth $600 million. Another DeFi Catastrophe According to BNB Chain on Twitter, the "temporary" pause is due to "irregular activity," and a "potential exploit." "All systems are now contained, and we are immediately investigating the potential vulnerability," said the team. It also claimed that "all funds are safe." Due to irregular activity we're temporarily pausing BSC. We apologize for the inconvenience and will provide further updates here. Thank you for your patience and understanding. — BNB Chain (@BNBCHAIN) October 6, 2022 However, Twitter user and DeFi developer "foobar" had something else to say about the situation. He claimed an attacker had stolen 2 million BNB from "somebody" on the chain – worth roughly $600 million. "The attacker is spewing funds across liquidity pools and utilizing every bridge they can to get to safer chains," he added. The user included a screenshot from a block explorer showing the suspect held $532 million in crypto, spread across various EVM-compatible chains and L2s. These include $421 million still on the BNB chain (79%) and another $53 million (10%) on Ethereum. BNB ...
---
MakerDAO to Move $500 Million Into U.S. Treasuries and Bonds


The decentralized stablecoin protocol MakerDAO has committed to converting $500 Million of its DAI reserves into bonds and U.S. treasuries. This marks the decentralized autonomous organization (DAO)'s the first investment in high-quality government debt. As MakerDAO explained over Twitter, MKR holders voted to deploy its peg stability module's USDC on liquid bonds, using its recently created real-world asset Maker Vault. The allocation will consist of 20% investment-grade corporate bonds, and 80% U.S. treasuries. Only 1 million DAI worth of collateral has been deployed thus far, with the remainder requiring more executive votes to reach the newly established 500 million DAI debt ceiling. The move comes amid a broader effort among stablecoin issuers to prove their assets are backed by reliable reserves. Tether – the world's largest stablecoin issuer – has repeatedly decreased its exposure to commercial paper this year. Its latest update suggested its commercial paper is down to just $50 million, while U.S. Treasuries comprise 58.1% of its $68 billion portfolio. Likewise, Circle and Paxos – custodians of USDC and BUSD respectively – revealed in July that their reserves are solely backed by either cash or U.S. government debt. Historically, MakerDAO has operated differently. In an effort to stay decentralized, its reserves have been backed by a basket of various cryptocurrencies. These have included other s...
---
Blockchain Game Splinterlands Reveals Gamefi Platform Sold 10 Million Pa...


On Wednesday, the team behind the blockchain game Splinterlands announced that it reached a new milestone after the project sold more than 10 million packs from the fantasy-themed battle game's Chaos Legion series of cards. The achievement follows the project's recent partnership with the Major League Soccer Players Association and Warner Music Group.Play-to-Earn Game Splinterlands Sells More Than 10 Million Packs of NFT Playing Cards The play-to-earn (P2E) blockchain game Splinterlands has announced the project has sold more than 10 million packs stemming from the game's third major card expansion series, Chaos Legion. Splinterlands is a game that leverages cryptocurrencies and blockchain technology to enhance online collectible card tournaments. The Splinterlands cards or NFTs can be purchased and sold via secondary markets and in order to start playing, new users need to obtain a 'Summoner's Spellbook.' The Chaos Legion series cards went on sale eight months ago on January 17, 2022, and there were only 15,000,000 packs minted. The Splinterlands project says that the cards' limited availability after the 10 million sold, marks the cards' 'homestretch' in terms of what's left. Splinterlands co-founder and current CEO, Jesse Reich, said the team was pleased with the Chaos Legion sales achievement, and the co-founder detailed the Splinterlands team looked forward to more expansion. 'The successes are coming like a flood these days, and we are thrilled,' Reich remarked on Wedn...
---
Leading Asset Manager Fidelity Introduces $5 Million Ethereum Index Fund


Fidelity Investments doubled down on its cryptocurrency efforts after its brokerage arm - Fidelity Brokerage Services LLC - offered an Ethereum Index Fund to clients. The product has raised around $5 million since sales started at the end of September, while outside investors can participate in the initiative with a minimum investment of $50,000. Fidelity's Next Crypto Step One of the largest entities in its field (with over $4.5 trillion in assets under management) received the US SEC's approval to register its Fidelity Ethereum Index Fund. According to the filing, the first sale occurred on September 26, and since then, the feature has raised approximately $5 million. Fidelity displayed its intentions to offer the fund for more than one year and asserted that it will not be a subject of a future business combination transaction, including a merger, acquisition, or exchange offer. Speaking of an Index Fund, it is worth mentioning that it is quite different than an Exchange-Traded Fund (ETF) as it trades only once per day (once the markets close). The US-based asset manager started its crypto journey in 2014 when it began mining bitcoin. Four years later, it launched Fidelity Digital Assets - a platform and investment solution that helps individuals access cryptocurrency services and products. In April this year, the company made the headlines by enabling investors to add bitcoin to their retirement 401(k) accounts. Speaking on the initiative, Dave Gray - Head of Workplace Re...
---
Korean Authorities Freeze $39 Million of Crypto Tied to Do Kwon


South Korean prosecutors continue their pressure on Terraform Labs following the fiasco that took place earlier this year. This time, the authorities have managed to freeze a whopping 56 billion won (worth around $39.4 million) in assets that are tied to Do Kwon. According to the South Korean media outlet News1, prosecutors have managed to freeze 56.2 billion won in virtual assets owned by Do Kwon - CEO of Terraform Labs. This comes as the latest development on the matter. Earlier in September, reports claimed that authorities had frozen over $65 million in BTC supposedly owned by the developer or any of his projects. It's also worth noting that the South Korean authorities also requested a red notice on behalf of Interpol. Back the, the Seoul Southern District Prosecutor's office said: We have begun the procedure to replace him on the Interpol red notice list and revoke his passport... We are doing our best to locate and arrest him... He is clearly on the run as his company's key finance people also left for the same country (Singapore) during that time. The post Korean Authorities Freeze $39 Million of Crypto Tied to Do Kwon appeared first on CryptoPotato.
---
Decentralized Web3 Protocol Golden Raises $40 Million Backed by A16z


Golden, a startup that seeks to build a decentralized data hub, has raised $40 million dollars in a Series B funding round. The round, which was led by a16z crypto, will allow the company to keep building its concept, which revolves around combining data submission and validation with Web3-based token incentives. Golden Raises $40 Million to Build Decentralized Encyclopedia Golden, a decentralized data hub company, has announced it has raised $40 million in its latest Series B funding round. The round, which was led by a16z crypto, had the participation of many big names in the VC industry including Opensea Ventures and leaders associated with Solana, Protocol Labs, Figma, and others. The company, which seeks to pair Web3 with the construction of a solid and verifiable information hub, will use the funds to keep building on its business model, which revolves around providing reliable data to customers. This is because current data mining models have proven to be unreliable, according to Jude Gomila, CEO and founder of Golden. Gomila believes the only way of constructing this global data repository is by creating incentives for users to contribute to the initiative. Golden provides a protocol that rewards users for the verification and submission of data and ostensibly has ways of punishing the introduction of fake data to the system. The protocol also has a means of giving increased rewards to users that submit the most used and requested data. In this way, the introduction o...
---
Horizon Blockchain Games Raises $40 Million From Ubisoft, Take-Two and O...


As NFT games boom, the traditional video game industry is starting to take an interest in Web3 development, investing large sums of money in blockchain gaming companies. On October 04, Horizon Blockchain Games, a startup focused on Web3 game development, announced the raising of $40 million in a Series A funding round, which involved large traditional video game companies such as Ubisoft and Take-Two Interactive. According to Horizon's press release, the funding round was led by Brevan Howard Digital and Morgan Creek Digital. It featured investors from the Web3 industry and the tech space in general, including Polygon, Xsolla, BITKRAFT, Initialized Capital, Quantstamp, Everyrealm, Sky9 Capital, Round13 Capital, Xchange, Translink, CMT Digital, and J17, among others; however, the most notable for the gaming community was Ubisoft and Take-Two. Ubisoft has developed some legendary titles in the gaming industry, such as Assassin's Creed, Rainbow Six, Splinter Cell, and Far Cry, among many others. It has also invested in the blockchain space, even launching in-game NFT and helping in the security of the Tezos blockchain. At the same time, Take-Two owns 2K Games and Rockstar, which have several very popular titles such as Grand Theft Auto, NBA 2K, BioShock, Max Payne, and The Elder Scrolls, to name a few. In addition, the financing round featured individual investments from key figures such as Aleks Larsen, co-founder of Sky Mavis and Axie Infinity, Tobias Lütke, CEO of...
---
EMAX Token Skyrockets 95% After Kim Kardashian Agreed to Pay the $1.26 M...


Yesterday, the renowned model, businesswoman, and one of the most popular people on social media - Kim Kardashian - made the crypto headlines by agreeing to pay $1.26 million to promote Ethereum Max (EMAX). Shortly after the news, the token's valuation headed north and is currently 95% up daily. Earlier this year, a lawsuit filed in California claimed that the reality TV star Kim Kardashian and the boxing champion Floyd Mayweather inappropriately promoted a digital currency known as EthereumMax (EMAX). According to the prosecutors, advertising the token (considered by the US Securities and Exchange Commission as crypto security) could have resulted in significant losses for investors. It is worth noting that Kardashian, who has over 330 million followers on Instagram, received $250,000 to popularize EMAX on her account. Yesterday (October 3), the model agreed to pay $1.26 million in penalties and interest for misleading her fans to invest in an unregulated financial asset. Apparently, though, there is no such thing as bad publicity, as the token's price reacted immediately. Source: CoinGecko Since the latest developments, the price of EMAX has skyrocketed by over 95% and is currently trading at $0.000000008566. Its trading volume for the past 24 hours surpassed $280,000, while prior to the agreement with the SEC, it was around $13,000. At one point last night, the token was worth $0.000000009586, which was a 130% rise compared to yesterday's figures. The post EMAX Token S...
---
Celsius Ex-CEO Withdrew $10 Million Weeks Before Withdrawal Pause: Repor...


Celsius Network founder Alex Mashinsky, who resigned as the CEO of the embattled Defi platform on September 27, reportedly withdrew $10 million in May, just weeks before the company froze withdrawals on June 12. Mashinsky voluntarily disclosed the information to the official unsecured creditors' committee in the ongoing bankruptcy proceedings, the Financial Times quoted his spokesperson as saying. Significance of $10 Million Withdrawal This revelation will likely be part of a larger disclosure of financial transactions by the company and its executives, including Mashinksy, expected to be submitted to the United States Bankruptcy Court for the Southern District of New York, where Celsius' bankruptcy proceedings are currently being reviewed. The spokesperson added that Celsius' founder, who is the largest shareholder and creditor, spent $8 million out of $10 million to pay taxes and still had $44 million of crypto assets frozen with the lending platform. As per US law, payments made by a firm 90 days ahead of filing for bankruptcy protection can be called back. But sources insisted that the withdrawal was planned in advance, and Mashinsky had deposited the same amount in nine months leading up to it. Celsius: The Rise and Fall Celsius was valued at $3 billion after a $600 million funding round in late 2021, led by US investment firm WestCap and Canada's pension fund Caisse de dépôt et placement du Québec. The company's business peaked...
---
India's ED Freezes $1.6 Million in BTC of Accused in Gaming App Fraud


In a two-year-old gaming app fraud case, the top Indian financial crime investigating agency has frozen 85.9 bitcoins, equivalent to $1.6 million, held in an account on Binance. Separately, it also froze WRX, the native coin of WazirX, and USDT together, worth nearly $550,000. Earlier this month, the agency raided several premises in Kolkata in this case and recovered Indian currency equivalent to $2.2 million. The accused in this estimated $8.5 million scam is 25-year-old Aamir Khan. E-Nuggets Scam E-Nuggets, which ran mainly during the Covid-19 lockdown, offered various games and an app wallet service for the participants to deposit their money and earn attractive incentives. 'Aamir Khan ... launched a mobile gaming application, namely E-Nuggets, which was designed for the purpose of defrauding the public. Further, after collecting a sizable amount of money from the public, all of a sudden, withdrawal from the said App was stopped on one pretext or the other, ED said in its statement. The investigating agency further added that the accused deleted all data and profile information from the App's servers. Giving the details of the crypto option that the accused chose to hide away the money, the probe agency said Khan opened a dummy account on WazirX, purchased crypto assets, and transferred them to Binance. 'The balance of said transferred cryptocurrencies i.e. 77.62710139 Bitcoins [equivalent to USD 1573466 (Rs 12.83 Crore approximately)] at Binance crypto exchange has been ...
---
US Tennis Player Serena Williams' VC Firm Leads Ugandan Fintech's $12.3 ...


The Uganda-based digital lending fintech startup, Numida, has said it will start offering its services to micro, small, and medium-sized enterprises in other African countries. Numida's plans to offer its services to businesses beyond Uganda's borders came shortly after it was announced that the startup had raised a total of $12.3 million in its pre-Series A funding round. Serena Ventures, a venture capital firm founded by American tennis player Serena Williams, led the funding round. Unlocking the Potential of Small Businesses in Africa Numida, the Uganda-based fintech, has said it plans to take its digital lending business outside the country, using part of the $12.3 million it raised via its pre-Series A equity-debt funding. The round was led by the U.S. tennis star Serena Williams' venture capital firm Serena Ventures. Also participating in this funding round were Breega, 4Di Capital, Launch Africa, Soma Capital and Y Combinator. In comments following Numida's successful capital raise, co-founder and CEO Mina Shahid reportedly touted the impact of the financial products his company has been availing to small businesses in Uganda, and how this can be replicated in other African countries. Shahid said: I'm most excited about continuing to build and provide financial products for these micro and small business owners …. There are so many of these businesses across the continent, we really do believe that we've proven a model in Uganda that can be Pan-African and unlo...
---
Despite the Crypto Market Downturn, DAO Treasuries Grew by $700 Million ...


Since January 2022, the entire crypto economy has shed $1.36 trillion in value, as the market capitalization dropped from $2.34 trillion to today's $979 billion. While the crypto economy is down in value, trade volumes are lower, and the value locked in decentralized finance (defi) has shed billions, treasuries held by decentralized autonomous organizations (DAOs) have increased by 7.69% in value since January, as roughly $700 million was added to the projects' caches in eight months.DAO Treasuries Jump 7.6% Higher in USD Value, Since 2016 the Value Held by Decentralized Autonomous Organizations Grew by 6,025% On June 10, 2022, the total amount of funds held by decentralized autonomous organization (DAO) treasuries reached the $10 billion range for the first time in history. While the crypto industry is dealing with lower prices and bearish sentiment, the value held by DAO treasuries has managed to weather the storm. Presently, across 4,830 organizations, DAOs hold $9.8 billion, which is only $200 million less than the aggregate value held by DAOs 112 days ago. While it is $200 million less than it was three months ago, DAO treasury values have increased by $700 million since January, according to stats aggregated by deepdao.io. On January 22, deepdao.io metrics recorded by archive.org indicate there were 4,227 organizations at that time, and collectively, $9.1 billion was held in DAO treasuries. With $9.8 billion today, that's a 7.69% increase in USD value held by DAO treas...
---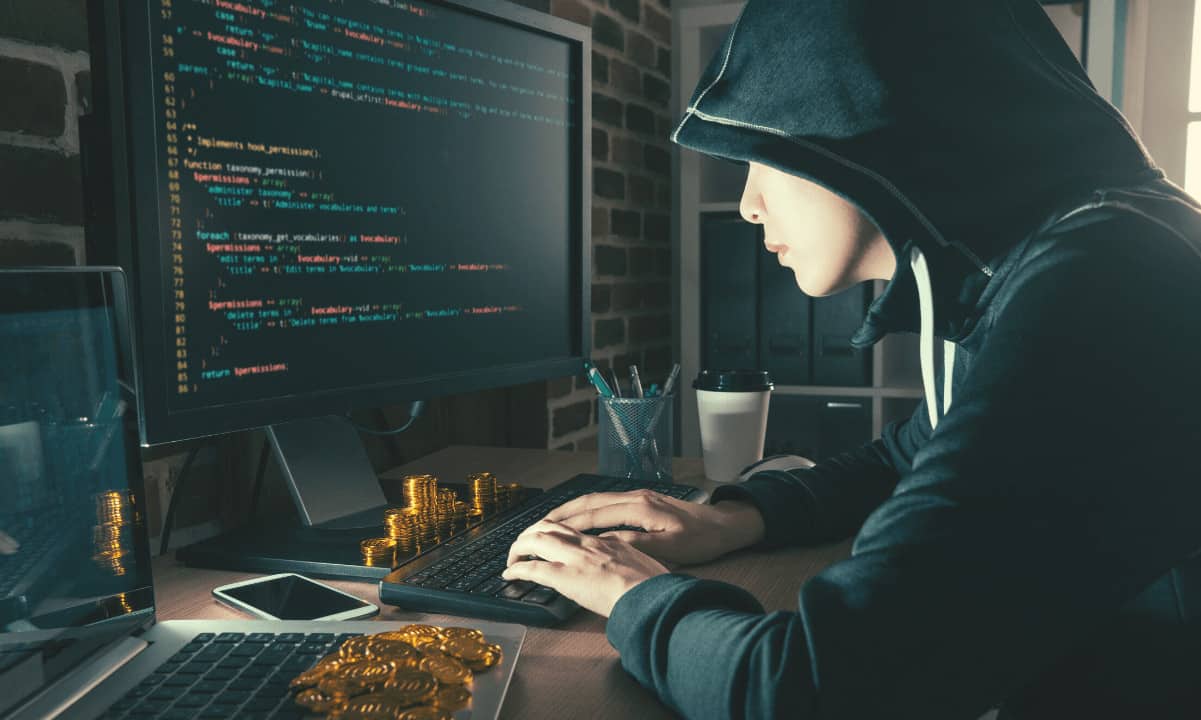 How a Bot Gained and Lost Over $1 Million of ETH in One Night


On Tuesday night, an Ethereum MEV bot gained 800 ETH through the use of clever arbitrage, only to lose all of it and more to a hacker an hour later. Here's how the situation played out on-chain: The event began with a third-party trader mistakenly losing nearly $2 million to spreads on Uniswap v2 trade. While he initially traded in 1.8 million cUSDC, he only received 518 USDC in return. According to Flashbots Product Lead Robert Miller, this only created a "massive arbitrage opportunity" for another trader to swoop in and claim plenty of ETH. "0xbaDc0dE [the MEV bot] dutifully backran the arb in the mempool (!) in a looong arb touching many protocols," he explained. In the end, the bot netted 800 ETH. However, that ETH was entirely stolen just an hour later. Miller claims the bot didn't properly protect the function it's used to execute dydx flashloans, leaving it vulnerable. "When you get a flashloan the protocol you're borrowing from will call a standardized function on your contract," he said. "0xbaDc0dE's code unfortunately allowed for arbitrary execution." Using this vulnerability, an attacker approved all of the bot's WETH for spending on the contract, then transferred it to his own address. That was 1,106 WETH in total, worth over $1.4 million at writing time. Numerous vanity addresses generated by Profanity have also been drained of roughly $1 million in ETH this month. The p...
---
Report: Uniswap Seeks to Raise $200 Million in Fresh Capital at $1 Billi...


The largest decentralized exchange (dex) platform by global trade volume, Uniswap, is looking to raise between $100 and $200 million, according to a report citing people familiar with the company. The funding round is currently in a nascent stage as the report claims Uniswap has been 'engaging with a number of investors.'Sources Say Uniswap Is Eyeing a Fresh Capital Raise From Investors Like Polychain According to four unnamed sources familiar with the matter, Uniswap is eyeing fresh capital from investors. The news stems from a report published by Tech Crunch reporter Manish Singh who cites the parties familiar with Uniswap's business dealings. Singh says the sources claim that the decentralized exchange (dex) startup is 'engaging with a number of investors' and one of them is Polychain Capital. Uniswap is seeking roughly $100 to $200 million in fresh capital and could print a post-valuation of around $1 billion. To date, Uniswap has raised around $12.8 billion from investors. Following the $1.8 million seed round in April 2019, the Uniswap team raised another $11 million in a Series A led by Andreessen Horowitz (a16z). The $11 million injected into Uniswap also stemmed from other venture capital firms like Parafi capital, Paradigm, and Union Square Ventures. The fundraising news follows the creation of the Uniswap Foundation, and the organization just revealed plans to distribute $1.8 million in grants to 14 different recipients. Defillama.com statistics show Uniswap is th...
---
Uniswap Labs Looking to Raise $100 Million at $1 Billion Valuation: Repo...


Uniswap Labs, which developed the Uniswap protocol, is reportedly holding talks with potential investors for a new funding round. The potential new round would value the startup at a unicorn valuation. According to TechCrunch on Friday (September 30, 2022), four anonymous sources revealed that Uniswap Labs is looking to raise between $100 million and $200 million in a new funding round, with a valuation of $1 billion. The startup is reportedly speaking to participants such as Polychain, and a Singaporean foreign fund, although the terms of the deal may change as talks with potential investors is yet to reach the final stage. Meanwhile, neither Uniswap Labs nor Polychain has issued a statement about the matter. In August, Uniswap token holders voted in favor of launching an independent entity called Uniswap Foundation (UF). The venture, which seeks to improve the growth of the protocol's decentralized ecosystem, was proposed by Devin Walsh and Ken Ng, with the proposal asking for a $74 million budget. Later in September, the Uniswap Foundation disbursed its first wave of grants worth $1.8 million across 14 recipients. The post Uniswap Labs Looking to Raise $100 Million at $1 Billion Valuation: Report appeared first on CryptoPotato.
---
Defying Bear Market Trends, CryptoPunk 2924 Sells for $4.5 Million in ET...


While industry data suggest a steep decline in NFT sales, there are quite a few individual ones that indicate the interest in such assets is shifting away from volume to value. In one such sale, CryptoPunk NFT #2924 went for a whopping 3,300 ETH, equivalent to nearly $4.5 million, Thursday afternoon. CryptoPunk NFT Claims Another Best Price Sold by pseudonymous NFT collector speedphrase, this is one of the highest prices since February 2022 when Punk #8522 was bought for 8,000 ETH, equivalent to $24 million at that time, the highest so far for a punk. The hoodie ape punk sold today is one of the 24 punk apes and the 38th rarest out of a total of 10,000 created in 2017 by Larva Labs. Last time, it sold for 150 ETH, equivalent to nearly $71,400, in November 2020. In March 2022, Yuga Labs, the creator of Bored Apes Yacht Club (BYAC) and Mutant Apes Yacht Club (MAYC) NFT collections, bought the intellectual properties of CryptoPunks from Larva Labs. As a consequence, the floor price of Bored Ape Yacht Club NFTs recorded a whopping 25% rise in the 24 hours since the announcement on March 12. Punk NFTs ruled the market throughout 2021 until December, when Bored Apes, for the first time, pipped them in price. The floor price of the BAYC NFT collection reached 54 ETH surpassing CryptoPunk's 52.8 ETH on December 22 on OpenSea. In the seven days to January 27, BYAC's trading volume doubled that of CryptoPunk. CryptoPunk NFTs h...
---
Bancor Proposes Burning of 1 Million BNT as a Trial to Boost Price


A native community of prominent DeFi protocol Bancor presented a proposal that seeks to trigger a burn of 1 million BNT once collected by the Bancor Vortex in the v3 vault. The aim is to help the protocol burn BNT as a trial to determine its impact on the token. 'DAO members have cited the fact that "burns" have a psychological effect on market participants and the same can happen if such an experiment is allowed to be carried out. For this reason, this proposal is seeking a one-time burn of 1m BNT when this amount has accumulated in the Bancor v3 vault.' The proposal is seeking a one-time burn of 1 million BNT. If passed and the community sees a positive impact on the token's price, future proposals can be expected to specify new BNT burn amounts. At the time of writing, over 99% have voted in favor of BNT burning, and the community has until September 28th to cast their votes. The latest development comes months after the protocol launched Bancor v3 on the mainnet. In the previous version, Bancor Vortex accumulated fees in different tokens and swapped them for BNT, which was then used to purchase and burn vBNT, thereby slashing the circulating supply of the native asset. Instead of collecting a wide variety of token types, the Vortex on Bancor 3, on the other hand, enabled the collection of BNT exclusively, therefore triggering the Vortex results in a single swap of BNT for vBNT directly. In June, Bancor temporarily terminated its Impermanent Loss Protection pr...
---
Space And Time Secures $20 Million To Transform Central Business Logic D...


Space and Time paves the way for establishing a decentralized data warehouse with tremendous Web3 implications. The project secured an additional $20 million in funding to make smart contracts more robust. A Big Step For Space and Time The new $20 million in strategic funding is a big deal for the Space and Time team. It signifies the importance of taking a decentralized approach to business logic. More importantly, the investors, including M12, SevenX Ventures, Polygon, Fellows Fund, Mysten Labs, MarketAcross and Stratos, see merit in the Proof of SQL cryptographic approach. Bridging the gap between enterprise database data and smart contracts can lead to many new potential use cases. Under the hood, Space and Time combines on-chain and off-chain information in a trustless environment to enable enterprise-scale analytics at minimal cost and low latency. Additionally, mutable and immutable tables can be created, joined, and queried with cryptographic guarantees through the next-generation data platform. Chainlink Co-Founder Sergey Nazarov adds: 'We're proud to support Space and Time through the Startup with Chainlink program in their mission to build a decentralized data warehouse and bridge the on-chain and off-chain worlds with Chainlink oracles. With the total addressable market for trust-minimized applications in the trillions of dollars, providing core infrastructure to Web3 developers is crucial for scaling and meeting this global demand.' Chainlink has been a crucial ...
---
Digital Neobank Nubank Reaches 70 Million Customers in Latam; Almost 2 M...


Nubank, a Brazil-based digital bank, has announced a new milestone in its operations. The company announced that it has reached 70 million customers in Latam, making it one of the biggest financial institutions of its kind in Brazil. The company also announced that almost 2 million of its customers are cryptocurrency investors. Nubank Reaches 70 Million Customers; Crypto Customers Reach 1.8 Million Latam has become fertile ground for companies providing alternative finance and cryptocurrency-based services, due to its unique set of circumstances. Nubank, a Brazil-based digital neobank, has recently reached a milestone in the region, announcing it now serves 70 million customers. Most of these customers, as expected, are based in Brazil. However, the neobank has also managed to get into other markets, such as Mexico, where the company has 3.2 million customers, and Colombia, with 400,000 customers. The products of the company that have experienced the most significant growth include Money Boxes, which are investment and planning options that have registered more than 1.7 million users as investors. Another area that has powered the growth of Nubank is its cryptocurrency division, which allows customers to purchase, hold, and sell digital assets from the same app. According to a press release, more than 1.8 million customers have already made at least one cryptocurrency purchase using Nubank's app. About the growth of the company and the services offered, Da...
---
Staked ETH Nears 14 Million As Ethereum Readies For Breakout


Since the completion of the Ethereum Merge, sentiment among the community has remained positive. There had been no withdrawal mechanisms coded into the hard fork, which meant that the feared dump of millions of ETH into the market did not happen. What had happened is that the amount of ETH that was being staked on the network had continued to grow, now getting close to another important milestone for the network. Staked ETH Almost At 14 Million By the time the Merge was to be implemented, there had been more than 13 million ETH already staked on the network. This represented more than 11% of the total circulating ETH supply being taken out of circulation temporarily. Now, less than two weeks after the Merge was completed, the staked volume on the network is already ramping up. Since September 15th, there have been more than 200,000 ETH staked on the network. This has brought the total staked ETH to 13.979 million, leaving less than 27 ETH left for the network to reach the 14 million mark. This means that the addition of one more validator will push the staked amount above 14 million, meaning more than 11.5% of the total supply of ETH is now staked. The accelerated rate of staking speaks volumes about the support that Ethereum is getting. Even though there are those who have lamented the network's move to proof of stake, the improved capabilities of the network point to this being the right direction for it. Ethereum Wants Another Breakout The crypto market has b...
---
Web3 Metaverse Company Hadean Raises $30 Million in Series A Funding Rou...


Hadean, a company using computing to scale virtual and metaverse worlds, has successfully closed its Series A funding round, raising $30 million. Among the companies that invested were gaming giant Epic Games and Chinese entertainment behemoth Tencent. Hadean aims to keep developing its metaverse-scaling infrastructure and software. Hadean Closes $30M Series A Funding Round Hadean, a U.K.-based computing company, has raised $30 million to expand its current reach and grow its metaverse scaling capabilities. The company closed its Series A funding round gathering support from big names in the gaming and entertainment business including Epic Games, developers of the Unreal series of graphics engines, and Tencent, a Chinese gaming-centered company. The company, which was founded in 2015, will use the funds to continue innovating its software suite to provide scaling services for metaverse worlds. About the company's vision, Hadean CEO Craig Beddis stated: Today's virtual worlds are a limited experience - small scale, siloed, and insecure. Hence why these are the technical challenges we're tackling today. But we believe the true success and mass adoption of the metaverse will rely on the ease by which creators will be able to build their own experiences at scale. Previous Customers and Metaverse Gaming Hadean is already providing its world-designing and scaling services to several customers. The company partnered with Mojang, t...
---
Ivory Coast-Based Payments Fintech Secures $5 Million From Its Pre-Serie...


The Ivorian payments financial technology (fintech) startup, Julaya, recently concluded its pre-Series A round with an additional $5 million capital raise. This brings to $7 million the total capital that the fintech startup, which specializes in business-to-business payments, has raised in this series.Senegalese Footballer Édouard Mendy Participates in the Series An Ivory Coast-based payments fintech startup, Julaya, recently concluded its pre-Series A funding round with an additional $5 million, a report has said. With this latest capital raise, Julaya has now raised a total of $7 million in this funding round. The funding round was led by a European venture capital fund Speedinvest with the participation of EQ2 Ventures, Kibo Ventures plus the angel syndicates Unpopular Ventures and Jedar Capital. Existing Julaya investors that also participated in this round include Orange Ventures, Saviu, and 50 Partners. Senegal and English football club Chelsea's goalkeeper, Édouard Mendy also participated in the round. Going Beyond Regular Cards Services According to his comments published by Techcrunch, Julaya co-founder and chief executive officer (CEO), said the fintech startup's availing of standard card services to mobile money users in West Africa has made a difference. Léopoldie, however, shared his thoughts on why it was important for Julaya to offer services beyond regular card services. 'Our sense or strategy with the cards is to provide a full range of servi...
---
$2 Million in Assets Seized From a 23-Year-Old Who Allegedly Defrauding ...


Aiden Pleterski – a 23-year-old Canadian trader and self-described "Crypto King" – is being sued after allegedly failing to return at least $35 million to his investors. Authorities have already seized $2 million in assets from the Ontarian, including two McLarens, two BMWs, and a Lamborghini. Crypto Trader, or Fraudster? Pleterski ran a business called AP Private Equity Limited, through which he promised to generate high returns for investors through well-timed crypto and Forex trades. As covered by CBC, creditors like Diane Moore invested $60,000 she had once earmarked for her grandchildren's education. Her agreement with Pleterski included a promise for 70% of any capital gains produced by the trader, and a full return of her initial investment if things went south. The contract promised roughly 10 to 20% biweekly returns. However, only $10,000 of that initial investment remains. 'The whole thing was based on trust,' Moore said. 'What Aiden has done, I think, is awful — and I don't know how he can live with himself.' Moore now doubts whether Pleterski was ever a trader to begin with, or if he deliberately robbed people through his investment scheme. She is now one of 29 creditors involved in a bankruptcy proceeding against Pleterski, claiming they're owed $13 million. Another investor who claims to have lost $4.5 million has obtained a Mareva injunction against the so-called "Crypto King." This m...
---
South Korea Seized $183 Million Worth of Crypto From Tax Evaders (Report...


South Korean law enforcement officers have reportedly confiscated around 260 billion won ($183 million) worth of cryptocurrencies from local individuals and businesses in two years as they were not abiding by local taxation laws. Not long ago, the authorities targeted the notorious leader of Terraform Labs - Do Kwon. He was accused of gifting tokens to family members as a way of tax avoidance. The Latest Crypto Seizure in South Korea According to a report by the domestic media outlet Yonhap News Agency, the South Korean authorities confiscated more than $183 million in digital currencies since the beginning of 2021. The seizure covered 17 cities, including the capital Seoul and targeted people and enterprises, neglecting taxation rules. The most populous province in the nation - Gyeonggi - saw the highest amount of confiscated cryptocurrencies with over $37 million. The largest cities in the region - Seoul, and Incheon - had respectively around $12 million and $3.5 million in digital assets seized. Other major towns, such as Daejeon, Chungnam, and Jeonbuk, were also part of the officials' operation. On an individual basis, law enforcement agents seized $8.5 million in crypto from a resident of Seoul who was not abiding by domestic tax requirements. The person's portfolio consisted of 20 digital currencies as Bitcoin (BTC) and Ripple (XRP) formed most of his stash. After the seizure, the unidentified individual paid his tax arrears and requested his holdings to be transferred ...
---
South Korea Seizes $184 Million in Crypto Assets From Alleged Tax Dodger...


The government in South Korea has seized cryptocurrency worth around $184 million in two years due to tax arrears, according to local media. The authorities in Seoul started confiscating virtual assets from people accused of tax evasion in 2021.Almost 260 Billion Won in Crypto Seized for Tax Evasion in South Korea The amount of crypto assets seized from South Koreans accused of dodging taxation has reached almost 260 billion Korean won (close to $184 million at current exchange rates), the online editions Yonhap News and Maekyung unveiled on Thursday. The reports quote official numbers provided by the Ministry of Economy and Finance, the Ministry of Security and Public Administration, the National Tax Service (NTS) of South Korea, and the authorities in 17 cities and provinces. Out of the total exceeding 259.7 billion won, more than 176 billion won of assets were seized due to non-payment of national taxes, and over 84 billion won of crypto was seized as a result of local tax arrears, the news outlets detailed. Nearly a third of that cryptocurrency was seized in capital Seoul (17.8 billion won), the city of Incheon (close to 5.5 billion won), and the rest in Gyeonggi province (over 53 billion won). The South Korean government authorized the seizure of virtual assets in the second half of 2020. The highest amount of crypto seized from a single individual since then was 12.5 billion won ($8.8 million). The person, a resident of Seoul, failed to pay 1.43 billion won in local ta...
---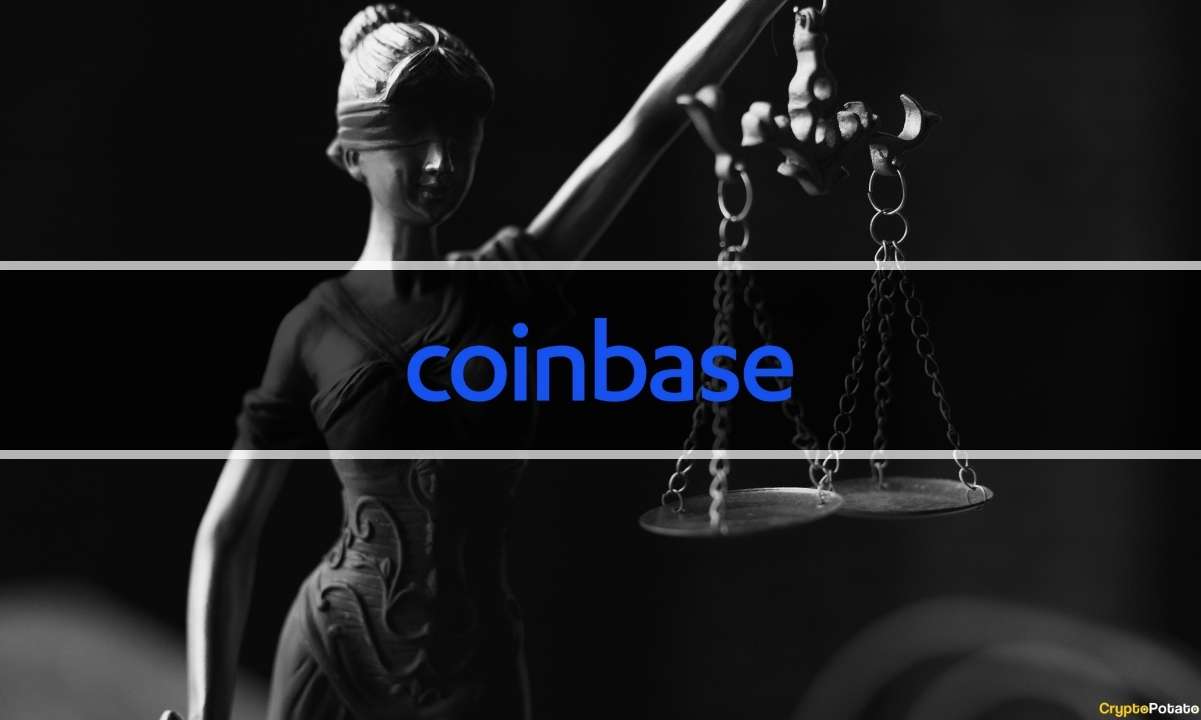 Coinbase Sued Again for $350 Million Over Patented Crypto Transfer Techn...


Coinbase – the largest cryptocurrency exchange in the United States – has been slapped with another multi-million dollar lawsuit. The company has been accused of patent infringement through several of its services, over which the plaintiff is seeking $350 million in damages. Another Coinbase Lawsuit Veritaseum Capital LLC filed the lawsuit on Thursday in a Delaware court. The firm claims that Coinbase has infringed a patent awarded to the company's founder Reggie Middleton in December by the U.S. Patent and Trademark Office. The patent surrounded a technology facilitating low-trust peer-to-peer value transfer "conditioned on input from or participation of a third party." The filing said Coinbase violated Middleton's intellectual property rights by infringing the patent's claims through multiple services on Coinbase's site. These include Coinbase Cloud, Coinbase Pay, Coinbase Wallet, Delegate and Validator software, and other technologies. Coinbase was apparently "uncooperative" with Veritasium when the latter attempted to settle the matter outside of court, according to attorney Carl Brundidge of Brundidge Stanger. "Defendant makes, uses, sells and/or supports infringing products and services on the Bitcoin, Bitcoin Cash, Litecoin, Ethereum and Solana platforms as well as NFTs for its products and offerings that run on top of and facilitate said platforms," the filing continues. As such,...
---
Uniswap Foundation to Distribute $1.8 Million in Grants to 14 Recipients


The Uniswap Foundation (UF), the group behind the decentralized exchange (dex) Uniswap, announced the first wave of foundation grants on Wednesday as it plans to distribute $1.8 million total, awarded across 14 grants. The UF announcement details that a touch more than $800K will be awarded to Uniswap Diamond, a project being constructed by GFX Labs.Uniswap to Disperse $1.8 Million to 14 Different Projects On September 21, the Uniswap Foundation announced the first wave of grants that aims to bolster the decentralized finance (defi) ecosystem and progress research and development. According to the UF, the foundation will disperse $1.8 million in the form of 14 grants, and the project Uniswap Diamond will receive the largest sum. The Uniswap Diamond project is in the midst of being crafted by GFX Labs and it will get a total of $808,725 across 3 disbursements. The UF says the project is 'one of the most ambitious initiatives ever to be funded by Uniswap Grants.' The other grants will be given to projects like Uniswap.fish (previously Uniswap Calculator), an Uniswap data extraction tool, a constant function market maker called Numoen, and a Uniswap v3 development course. UF details that the grants' size and scope were broken down into three different categories, which include: Protocol Growth, including a decentralized volatility oracle, and a data analysis tool that extracts data from the Uniswap subgraph into a CSV file. Community Growth, including a Uniswap v3 development c...
---
Ripple Shovels 50 Million XRP to Anon Wallet, Here's What It Means for M...


According to data shared by the WhaleStats platform, which traces large transactions of crypto, over the past 24 hours, a total of nearly 582 million XRP has been moved. This includes Ripple sending 50 million XRP. Ripple shifts 50 million XRP to unknown address Five hours ago, as per the aforementioned source, the Ripple giant transferred 50 million XRP to a wallet that Whale Alert tagged as an anonymous one. However, data shared by XRP-centred Bithomp wallet tracker shows that this massive chunk of XRP was sent to its own alternative address, RL18-VN. As a rule, it is used for sending XRP beyond the fintech giant — to institutional customers and exchanges, to sell or support the coin's liquidity, and to custodial wallets such as BitGo. Therefore, Ripple is getting ready to inject another 50 million tokens into circulation as its price is going up. 50,000,000 #XRP (18,739,670 USD) transferred from Ripple to unknown wallethttps://t.co/rQlxhY9G9n — Whale Alert (@whale_alert) September 20, 2022 582 million XRP wired recently Whale Alert also tweeted that a total of 581.6 million XRP were transferred between exchanges. The largest transactions here were two, carrying 150,000,000 tokens each. One of them was moved from an unknown wallet to FTX crypto trading giant. The other 150 million were sent by whales from Binance to Bittrex. XRP goes up 10% At the time of this writing, the sixed largest cryptocurrency, XR...
---
Hong Kong's C Capital to Raise $500 Million to Invest in Cryptocurrencie...


C Capital - a company established by Hong Kong billionaire Adrian Cheng - reportedly intends to raise $500 million to invest in digital currencies, credit, and private equity over the next year and a half. The firm thinks the cryptocurrency market has already bottomed, meaning that delving into it now is the perfect timing. 'When People Are on Defense, We're on the Offense' According to a September 21 coverage by Bloomberg, C Capital plans to introduce a $200 million blockchain fund and distribute approximately $300 million into private equity and private credit strategies in 2023. Ben Cheng - Chief Executive Officer and President of the company - believes the crypto winter has started to loosen its grip, which means that the current environment is perfect for fresh investments to 'yield best results.' Contrary to many entities that prefer to stay away from the digital asset market at the moment, Cheng said: 'When people are on defense, we're on the offense.' Established five years ago, C Capital is not a newbie in the cryptocurrency sector. Over the past several months, it has invested around $1 billion in digital assets and credits, while its hedge fund's primary focus is on crypto trading. Cheng revealed that the firm rejected the participation of other firms and angel funds in it at a seed stage because those had limited benefits. Throughout its existence, C Capital has invested in over 60 businesses, including the popular blockchain gaming company Animoca Brands. Is it T...
---
More Million (

#MM

) News