| | | |
| --- | --- | --- |
| | Million | #MM |
---
| | | | | |
| --- | --- | --- | --- | --- |
| MM Price: | $1.94 | | Volume: | $17.8 K |
| All Time High: | $256 | | Market Cap: | $1.9 M |
---
---
| | | | | |
| --- | --- | --- | --- | --- |
| Circulating Supply: | 1,000,000 | | Exchanges: | 5 |
| Total Supply: | 1,000,000 | | Markets: | 7 |
| Max Supply: | 1,000,000 | | Pairs: | 3 |
---
---
---
The price of #MM today is $1.94 USD.

The lowest MM price for this period was $0, the highest was $1.94, and the current live price for one MM coin is $1.94185.

The all-time high MM coin price was $256.

Use our custom price calculator to see the hypothetical price of MM with market cap of ETH or other crypto coins.
---
---
The code for Million crypto currency is #MM.

Million is 1.9 years old.
---
---
The current market capitalization for Million is $1,941,853.

Million is ranking downwards to #758 out of all coins, by market cap (and other factors).
---
---
The trading volume is modest today for #MM.

Today's 24-hour trading volume across all exchanges for Million is $17,819.
---
---
The circulating supply of MM is 1,000,000 coins, which is 100% of the maximum coin supply.

A highlight of Million is it's unusually low supply of coins, as this tends to support higher prices due to supply and demand in the market.
---
---
MM has limited pairings with other cryptocurrencies, but has at least 3 pairings and is listed on at least 5 crypto exchanges.

---
---
Note that there are multiple coins that share the code #MM, and you can view them on our MM disambiguation page.
---
---
---
---
Pomerium Secures $20 Million Angel Investment and Gets Listed on Bitget


[PRESS RELEASE - Singapore, Singapore, May 25th, 2023] Pomerium Pte. Ltd., a leading Web3 gaming studio, is proud to announce that it has secured a $20 million angel investment from an undisclosed investor. The funding will allow the company to expand its portfolio of blockchain-based games and drive innovation in the rapidly growing Web3 gaming industry. 'We are thrilled to have secured this significant investment from an undisclosed investor,' said Kim CEO of Pomerium Pte. Ltd. 'It demonstrates a strong belief in our team, our vision, and the potential of blockchain-based gaming to revolutionise the gaming industry. With this investment, we can accelerate our development, attract top talent, and bring new and exciting games to our users.' Pomerium Pte. Ltd., founded in February 2022, has established itself as a leading innovator in the Web3 gaming space, with a portfolio of casual P2E games that leverage the security and transparency of blockchain technology. The company's games provide users with a unique and immersive experience, with ownership and control over their in-game assets, including NFTs and utility tokens. 'We are proud of the progress we have made so far, and we are excited about the opportunities ahead. Our mission is to create the best Web3 gaming experiences for our users, and this investment will help us achieve that.' said Kim. Pomerium is committed to advancing the Web3 gaming industry by delivering high-quality, innovative, and fun casual games that eng...
---
Binance Freezes $4.4 Million in Crypto Related to North Korean Hackers


On the 25th of May, Binance announced the seizure of approximately $4.4 million in cryptocurrency belonging to fronts for North Korean organizations operating in the country and abroad. Due to sanctions against the rogue nation, agents working for it have often turned to illicit methods of raising funds, including theft of crypto. Illicit Research Funding Blocked The funds seized today were to be remitted to the Pyongyang University of Automation, responsible for the training of the infamous North Korean hackers, according to the U.S. Department of Treasury, and the North Korean Technical Reconnaissance Bureau, which employs said bad actors. Most of the cybercriminals trained at the Pyongyang University of Automation are part of the 110th Research Center, the unit in charge of running the Lazarus Group and similar groups. In order to fund these entities, North Korean IT professionals – often based in Russia and China – seek employment in companies around the world, turning over their salaries to the North Korean government. However, the latest batch of funding was stopped due to the efforts of the U.S. Government and Binance. We are proud to have assisted US law enforcement in seizing $4.4M and freezing accounts linked to North Korean organized crime. Kudos to our law enforcement partners and the Binance Investigations team for their unwavering commitment to combating crime worldwide. — Binance (@binance) May 24, 2023 Brian Nelson, a spokesperson for the U...
---
DCG Missed Promised $630 Million Loan Repayment, Says Gemini


The Digital Currency Group (DCG) has been dealing with financial turmoil for several months now. Mostly, its financial issues are due to the liquidity crisis that one of its owned companies, Genesis, is facing. Internal and External Disputes Although the financial problems of the DCG Group primarily boil down to the predicament Genesis is in, some creditors – Gemini chief among them – believe the main culprit is the CEO of the DCG Group, Barry Silbert. According to the Winklevoss twins, DCG currently owes Gemini north of $1.6 billion, a problem which has cascaded onto the exchange's users due to Gemini's Earn partnership with Genesis. Silbert previously refuted the claim, stating that DCG had fulfilled all outstanding payments, with the next loan maturity being in May. "DCG did not borrow $1.675 billion from Genesis. DCG has never missed an interest payment to Genesis and is current on all loans outstanding; the next loan maturity is May 2023. DCG delivered to Genesis and your advisors a proposal on December 29th and has not received any response." However, the loan maturity has now been reached. According to Gemini, no payment has been made to Genesis. Creditors Looking for a Solution Late last week, the loan of about $630 million from Genesis to DCG was not repaid. In order to avert a default – which could send DCG into bankruptcy – Gemini, Genesis, and the committee of DCG creditors are considering a loan forbearance to prevent the...
---
Russian Man Charged for $200 Million in Ransomware Crimes Involving Cryp...


A Russian man has been charged by US authorities for his alleged connection to multiple ransomware schemes that netted him and other attackers nearly $200 million – much of which came through crypto. Some of the victims of those ransomware attacks included hospitals, schools, and police departments. $200 Million in Ransomware Payments The culprit – Mikhail Pavlovich Matveev – was part of three ransomware gangs: Lockbit, Babuk and Hive. Collectively, they have obtained almost $200 million from victims after demanding funds in excess of $400 million, per figures from the Department of Justice. The Department noted that Mateev was known online by multiple aliases, including "Wazawaka", "m1x", "Boriselcin", and "Uhodiransomwa." "These international crimes demand a coordinated response," said Assistant Attorney General Kenneth A. Polite, Jr. of the Justice Department's Criminal Division in the DOJ's statement. "We will not relent in imposing consequences on the most egregious actors in the cybercrime ecosystem." Some of Mateev's alleged crimes included helping deploy Babuk ransomware against the Metropolitan Police Department in Washington, D.C. in April 2021, as well as a New Jersey nonprofit behavioral healthcare organization in May 2022. In the former case, the criminal and his co-conspirators threatened to disclose sensitive materials to the publi...
---
Africa and Asia-Focused Fintech Jia Raises $4.3 Million in Seed Funding ...


Jia, a blockchain fintech startup, recently revealed it has raised $4.3 million in a seed funding round which was led by the early-stage consumer crypto fund TCG Crypto. Jia has said it will use the funds raised to bolster its Kenyan and Philippines operations. Later, Jia will also use the capital raised to fund the exploration of new markets. Affordable Financing for Small Businesses Jia, an Africa and Asia-focused blockchain fintech, recently raised $4.3 million in seed funding plus an additional $1 million for onchain liquidity. According to a Techcrunch report, TCG Crypto, an early-stage consumer crypto fund, led the round. Also participating in the round were Blocktower, Hashed Emergent, Saison Capital and Global Coin Research. Angel investors that participated in the round include Packy McCormick, Anand Iyer, Jared Hecht and Rory Eakin. As per the report, Jia is planning to bolster its operations in Kenya and the Philippines with the capital raised. Afterwards, the startup is expected to explore new markets in West Africa, Latin America, and Asia. In his remarks following the successful capital raise, Zach Marks, CEO and co-founder of Jia, said: The idea is to provide affordable financing for micro-businesses, and when they repay, they become owners by getting token rewards. Meanwhile, the report suggested that Jia is attempting to create a financing model that is similar to community finance or table-banking groups which are popular in Kenya. In such groups, members ar...
---
Coin Cafe to Pay $4.3 Million Restitution to Defrauded Investors: NYAG


Brooklyn-based crypto firm Coin Cafe has been ordered by the office of the Attorney General to refund over $4 million to cryptocurrency investors. The restitution comes after investigations revealed that the company charged users exorbitant fees without their consent. 'Free' but not Free In a press release on May 18, the New York Attorney General's office claimed that Coin Cafe charged investors high fees to store bitcoin with the company's wallet, despite advertising the service as 'free' on their website. Coin Cafe, which recently received approval for a virtual currency license from the New York State Department of Financial Services (DFS) in January 2023, also known as BitLicense, claimed to offer free storage services for investors but started charging fees for crypto storage in September 2020 without informing customers. Based on investigations, the company increased the fee four different times, each one higher than the previous charge. In October 2020, Coin Cafe carried out what the press release described as the 'most drastic fee structure,' where the platform charged users $99 in bitcoin monthly if they did not trade or transfer BTC on its site within one month. Also, one New York customer paid $10,000 in fees in one month, while the crypto trading company charged more investor fees of up to $51,000 over 13 months. Subsequently, Coin Cafe's exorbitant charges left investors' accounts with nothing. According to a statement from the press release: 'Ultimately, Coin C...
---
Bitcoin Voucher Provider Azteco Secures $6 Million Funding Round Led by ...


On Thursday, California-based bitcoin voucher company Azteco revealed it had garnered $6 million in seed funding through a round spearheaded by Block, Inc.'s CEO and chairperson, Jack Dorsey. Azteco stated that the newly acquired capital would further its objective to 'provide billions of people' with a 'solution that promotes financial inclusion and long-term stability.'Jack Dorsey Leads $6 Million Investment in Azteco Azteco, a firm offering minute bitcoin (BTC) portions through a voucher system, announced raising $6 million in seed funding. The investment round was directed by Block executive Jack Dorsey, accompanied by participants such as Lightning Ventures, Hivemind Ventures, Ride Wave Ventures, Aleka Capital, Visary Capital, and Gaingels. Investors David Van Der Weele and Sunil Rajaraman also took part in Azteco's seed round. Azteco aims to assist the unbanked through bitcoin solutions, with the startup's founders convinced that 'bitcoin presents a low-cost, secure, and flexible alternative to traditional banking that removes payer fraud and allows the unbanked population to store value, make purchases, and access credit without a traditional bank account.' In Thursday's statement, Dorsey expressed his involvement stemming from an earnest admiration for the startup's mission. The principal executive officer of Block remarked: The unbanked population is immense. We have the technology and resources to close this gap, but until now, no one has taken that important next s...
---
Marathon and Brink Join Forces to Raise $1 Million for Bitcoin Core Deve...


Bitcoin mining company Marathon Digital Holdings and Brink, a nonprofit striving to support open-source Bitcoin development, recently revealed their collaboration to generate up to $1 million in funding for Bitcoin Core developers. Marathon pledged to match all contributions toward this cause, totaling a maximum of $500,000 through 2023.Bitcoin Mining Firm Marathon Partners with Brink to Generate $1 Million for Bitcoin Core Development The publicly-traded mining infrastructure corporation Marathon Digital Holdings (Nasdaq: MARA) announced its partnership with the 501(c)(3) nonprofit Brink to raise funds for Bitcoin Core developers. In a statement on Thursday, Marathon explained, 'These developers are volunteers, who often work pro bono or on a donation basis, to ensure the Bitcoin protocol functions.' The partnership was unveiled at the Bitcoin 2023 event in Miami. Marathon declared its commitment to match all donations up to an aggregate sum of $500,000 through 2023 during the conference - potentially amassing $1 million in total donations (including third-party contributions). 'From May 18, 2023 to May 21, 2023, during the Bitcoin 2023 conference, Marathon will match all donations to Brink (up to a $500,000 maximum donation from Marathon) on a two-for-one basis. Following the conference, from May 22, 2023, to December 31, 2023, Marathon will match all donations on a one-for-one basis,' the company said. Marathon's CEO Fred Thiel also did an interview at the Bitcoin 2023 eve...
---
Ripple (XRP) Enters a $250 Million Deal to Acquire Metaco


Ripple announced the acquisition of Swiss-based crypto custody provider Metaco, marking the blockchain firm's expansion across the growing institutional crypto custody market. The deal, worth $250 million, surfaces as Ripple continues to defend against the long-drawn lawsuit from the US Securities and Exchange Commission. Ripple Acquires Metaco Ripple is expected to ramp up its enterprise offerings providing customers the technology to custody, issue, and settle any type of tokenized asset. At the heart of the deal, the two companies look to tap the growing institutional crypto custody market, which is forecasted to reach $10 trillion by 2030. Metaco, on the other hand, will be able to leverage the San Francisco-based company's established base of hundreds of customers and capital to address new demand and resources for its banking and institutional clients. According to the official press release, Metaco will continue to operate as an independent brand and business unit, while its founder and CEO, Adrien Treccani, will lead its operations. Commenting on the development, Ripple CEO Brad Garlinghouse said, 'Metaco is a proven leader in institutional digital asset custody with an exceptional executive bench and a truly unmatched customer track record. Through the strength of our balance sheet and financial position, Ripple will continue pressing our advantage in the areas critical to crypto infrastructure. Bringing on Metaco is monumental for our growing product suite and expan...
---
Bitcoin.com Wallet Celebrates Major Milestone With 40 Million Crypto Wal...


Bitcoin.com is proud to announce that it has reached a significant milestone in its mission to increase the adoption of cryptocurrency worldwide: the creation of the 40 millionth crypto wallet in the multi-chain, DeFi-ready Bitcoin.com Wallet. Since its inception in June 2017, the Bitcoin.com Wallet has seen a rapid rise in user adoption, reflecting the increasing acceptance and adoption of cryptocurrency around the globe. It took nearly two years for Bitcoin.com to reach its first five million wallets. In contrast, the recent fifteen million wallets have been created in just a year and a half, reflecting a dramatic increase in the pace of adoption. Bitcoin.com CEO Dennis Jarvis commented, 'We are extremely proud of the progress we've made since the Wallet's launch in 2017. The growth and adoption rate we've seen is a testament to the increasing acceptance of cryptocurrencies. It's not just about the numbers – these 40 million wallets represent individuals and businesses who are embracing the freedom, inclusivity, and innovation that cryptocurrency offers.' The Bitcoin.com Wallet has been at the forefront of the crypto revolution, providing a secure, easy-to-use platform for users to buy, sell, trade, and manage a variety of crypto assets. The success of the platform is a result of the company's unwavering commitment to making cryptocurrency accessible and user-friendly. Bitcoin.com Head of Financial Services Corbin Fraser added, "As we look to the future,...
---
Bitcoin's Ordinal Inscriptions Surpass 7 Million Mark, Fueling the Trend...


On May 15, 2023, the number of Ordinal inscriptions surpassed the 7 million mark and as of 9:00 a.m. Eastern Time on Tuesday morning, 7,204,882 Ordinal inscriptions have been added to the Bitcoin blockchain. Miners have collected 1,324 bitcoin in fees by confirming inscription transactions which equate to roughly $35.86 million in added onchain fees.Bitcoin's Inscription Frenzy: Over 7 Million Ordinal Inscriptions and Counting The unstoppable momentum of Bitcoin's Ordinal inscriptions continues to defy detractors, surging past several milestones. With over 7 million inscriptions now firmly embedded in the blockchain, any skepticism toward demand surrounding this trend is being shattered. Today, on May 16, 2023, the tally stands at 7,204,882 inscriptions since the inaugural one occurred on December 16, 2022. The world of inscriptions experienced a significant acceleration on April 21, 2023, when the count stood at a mere 1.24 million. In just 25 days since then, the number of Ordinal inscriptions has skyrocketed by over 480%, signaling an astonishing surge. Notably, May 7, 2023, emerged as the pinnacle of this inscription frenzy, with a record-breaking influx of inscriptions. It was on this day that Bitcoin's mempool found itself congested with an overwhelming 500,000 unconfirmed transactions, a testament to the overwhelming demand and activity in the system. 30-Day Sales Stats Show Bitcoin's Ordinal Inscriptions Have Bolstered NFT Market Bitcoin miners have been handsomely r...
---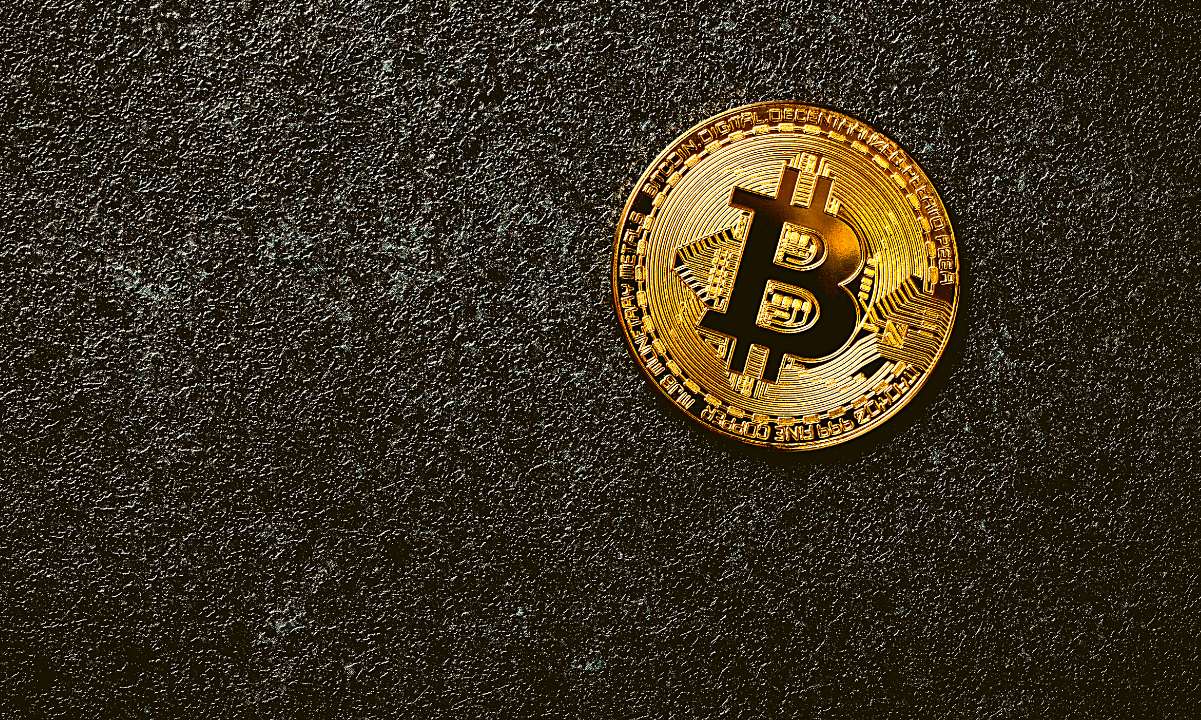 Bitcoin Wholecoiners Reached ATH Above 1 Million Amid Bear Market


Bitcoin has marked another significant milestone as the number of addresses holding at least one BTC hit an all-time high above one million. According to data on Glassnode, the feat was recorded on May 13, indicating an increasing interest in the asset class despite the price volatility and bear market. At the time of writing, the total number of wholecoiner addresses was 1,000,527. This comes about 15 months after these wallets reached 800,000 in February 2022. Bitcoin Adoption Despite Amid Bear Market The most recent milestone can be attributed to the prolonged bear market, which has caused Bitcoin to plummet by over 65% in the past year. Notably, there was an increase in the number of wholecoiner addresses during the market crash in June and November, when several major crypto entities collapsed. This implies that investors leveraged the bearish trends to acquire more bitcoins. It is worth mentioning that reaching the one million mark in wallet addresses holding at least one BTC does not necessarily imply that there are a million individuals or institutions with such amounts. Many crypto investors and institutions own multiple Bitcoin addresses, meaning the total number of holders may be less than one million. Meanwhile, with wholecoiner addresses at an ATH, the number of non-zero Bitcoin addresses has grown by more than 15% within the last 15 months. At the time of writing, the total number of non-zero addresses stood at 46,715,868 compared to the 40,276,163 recorded in F...
---
SEC Knocks LBRY's $22 Million Fine Down to $111K


In a surprising request filed recently, the SEC asked that the court of New Hampshire downsize the penalties imposed on LBRY, a decentralized content platform best known for its video-sharing platform Odysee. Legitimate Business Expenses Taken Into Account Back in November of 2022, the New Hampshire District Court ordered LBRY to pay $22 million to the SEC, ruling that the latter's token LBC was an unregistered security due to passing the Howey test. "The SEC has based its claim on a straightforward application of a venerable Supreme Court precedent that has been applied […] across the country over more than 70 years. The SEC identifies multiple statements by LBRY that it claims led potential investors to reasonably expect that LBC would grow in value [..]. LBRY minimizes the significance of these statements and points to its many disclaimers that it did not intend for LBC to be purchased as an investment, but the SEC is correct." At the time, LBRY opposed the ruling, stating that $22 million is a vastly overstated figure and failed to take into account legitimate business expenses incurred by the development and hosting of its software. It is unclear whether the SEC took this into account, however, as the agency's decision to request a lesser punishment is allegedly based on LBRY's inability to pay rather than on a change of heart. Smaller Fines Will Suffice Motivating its decision to pursue a lesser penalty, the SEC stated that its surprising decisi...
---
Vietnamese Residents Accused of $1.5 Million Crypto Theft and Kidnapping...


The People's Court of Ho Chi Minh City reportedly brought to court 16 Vietnamese who might stand behind a $1.5 million crypto robbery and kidnapping. Interestingly, two of the defendants are former police officers. Vietnam is one of the global leaders in terms of cryptocurrency adoption. Despite its rising popularity, the government has not imposed a legal framework on the asset class. The Movielike Story According to a local media outlet, the whole drama started in 2018 when Le Duc Nguyen advised Ho Ngoc Tai to sell around 1,000 BTC (valued at approximately $4.2 million at the time) to purchase other digital currencies. Nonetheless, the investment did not go as planned, making Tai believe he had become a victim of a crypto scam. He could not accept the loss and assembled a team in May 2020 whose goal was to steal the assets back. The entity, consisting of 16 people (including two former police officers), tracked Nguyen's whereabouts using GPS devices installed on his vehicle. The individuals hired a van, bought realistic weapons, and kidnapped the target at gunpoint. While in their custody, the team insisted Nguyen's bother transfers the original amount of 1,000 BTC to Tai's wallet. However, the gang realized that his relative did not have the requested amount and restored 'only' $1.5 million worth of crypto. The victim was later abandoned in the city of Thu Duc: about 15 kilometers north of Ho Chi Minh City's center. The law enforcement agencies of the Viet...
---
UK National Pleads Guilty to Stealing $8 Million in Crypto and Hacking T...


Joseph James O'Connor, a 23-year-old British citizen extradited from Spain to the United States on April 26, pleaded guilty to multiple charges, including hacking the social media platform Twitter in 2020. O'Connor, who also uses the online name PlugwalkJoe, has been charged with stealing cryptocurrencies worth $794,000 from a Manhattan-based company through a SIM Swap attack. U.S. prosecutors said O'Connor would forfeit the funds and pay his victims restitution. Besides, O'Connor has been indicted for hacking Twitter and Tik Tok accounts and promoting fraudulent schemes. He has pleaded guilty to all these charges, and he may face a maximum sentence of 77 years on all counts of charges. Malicious Acts 'Joseph O'Connor, a/k/a 'PlugwalkJoe,' used his sophisticated technological abilities for malicious purposes – conducting a complex SIM swap attack to steal large amounts of cryptocurrency, hacking Twitter, conducting computer intrusions to take over social media accounts, and even cyberstalking two victims, including a minor victim,' U.S. Attorney Damian Williams said in a statement. O'Connor's malicious exploits included hacking of verified Twitter accounts of Tesla CEO Elon Musk and Joe Biden, a presidential candidate at that time. In addition, Reuters said the Twitter accounts of Barack Obama, Bill Gates, Benjamin Netanyahu, Jeff Bezos, Kim Kardashian, Kanye West, and Michael Bloomberg were also affected. The news agency added that he used these account...
---
Ripple CEO Says Company Spends $200 Million Fighting SEC Lawsuit Over XR...


Ripple CEO Brad Garlinghouse has revealed that his company is spending $200 million defending itself against the SEC in its lawsuit over xrp. The executive expects a decision on the lawsuit in three to six months. 'If we win the lawsuit, it'll be clear what xrp is, but the rest of the industry is still going to be unclear. And the whole crypto industry needs regulatory clarity in the U.S. to really thrive,' said the Ripple boss.Ripple's CEO Shares New Info on SEC Lawsuit Over XRP The CEO of Ripple Labs, Brad Garlinghouse, has provided some new information regarding his company's ongoing legal battle with the U.S. Securities and Exchange Commission (SEC). During a fireside chat with CNBC at the Dubai Fintech Summit on Monday, Garlinghouse revealed that when the lawsuit is concluded, Ripple would have spent $200 million in total to defend itself against the securities regulator. The executive shared: With the SEC, we will spend - this is the first time I've shared this publicly - by the time all's said and done, we will have spent $200 million defending ourselves against a lawsuit, which from its very beginning, people were like, well, this doesn't make a lot of sense. The securities watchdog sued him, Ripple, and co-founder Chris Larsen in December 2020 alleging that they raised over $1.3 billion through an unregistered, ongoing digital asset securities offering. Ripple, Garlinghouse, and Larsen have maintained that XRP is not a security. Commenting on U.S. crypto regulations,...
---
Nigerian Payments Provider Nomba Secures $30 Million in Pre-Series B Fun...


The Nigerian payments startup, Nomba, is reported to have raised $30 million via a pre-Series B that was led by Base10 Partners. The new solution is expected to help the startup operate more efficiently and deliver 'excellent customer experiences.'Plugging Gaps in Payment Processes Nomba, a Nigerian payments startup, has raised a US$30 million pre-Series B funding round. According to a Disrupt Africa report, the startup's oversubscribed equity round was led by San Francisco-based Base10 Partners. Helios Digital Ventures, Shopify, Partech, and Khosla Ventures also participated in the round. As per the report, Nomba, which was previously known as Kudi, will the investment to produce a payments solution that enables it to plug gaps in its payment processes. The new solution is expected to help the startup operate more efficiently and deliver "excellent customer experiences." Commenting on the startup's successful capital raise, Yinka Adewale, who co-founded the payments firm in 2017, said: We see payment as a business model, not just a product and we want to make it easier for businesses to take advantage of all that is possible in their payment processes to support their continued growth and success. We have a long list of products we have been working on and the funds we have raised as well as the investors that have backed us gives us a lot of confidence about what can be achieved with more effective payment solutions in the hands of business owners. ...
---
Bitcoin's BRC20 Token Economy Skyrockets 192% to $279 Million in Just Fo...


Four days ago, the market capitalization of all the BRC20 tokens built on top of the Bitcoin network was a modest $95 million. However, over the past four days, the BRC20 market valuation has seen tremendous growth, increasing by 192% and reaching $279 million. More Than 13,000 BRC20 Tokens Built on Bitcoin Are Now Worth $279M The BRC20 token standard, which is built on top of the Bitcoin network, is gaining momentum and the BRC20 token economy is flourishing. As of Sunday, May 7, 2023, the BRC20 token economy is valued at $279.07 million, with approximately 13,530 tokens in circulation. This marks a significant increase from just four days ago when the BRC20 token market capitalization was $95 million and there were around 10,487 BRC20 tokens. The top ten most valuable BRC20 tokens today are ordi, pepe, piza, meme, moon, punk, domo, oshi, xing, and shib. Ordi is currently the most valuable BRC20 coin, with a single ordi token exchanging hands for $9.46. With a market valuation of $200 million, ordi dominates the entire BRC20 token market capitalization by more than 71%. Pepe, another BRC20 coin (not to be confused with the ERC20 meme coin with the same name), has a market capitalization of around $17.6 million. The top five BRC20 token market valuations, which include ordi, pepe, piza, meme, and moon, account for 86.55% of the $279.07 million total. Not only is ordi the top BRC20 coin in terms of market capitalization, but it has also generated $3.1 million in 24-hour trade...
---
US-Based Bitcoin Focused Startup Fedi Raises $17 Million in Series A Fun...


Fedi, the U.S.-based fintech which is led by the Nigerian bitcoin advocate Obi Nwosu, said on May 3 that it recently raised $17 million in a Series A funding round. The company said it will use the funds to help it launch what it called the 'world's first federated operating system.' Obi Nwosu said the Fedi Alpha version, which is targeted at the builder community, is set to be rolled out later in May. 'Protecting User Privacy and Autonomy' The United States-based fintech and bitcoin-focused company Fedi announced on May 3 that it has raised $17 million in a Series A funding round. Ego Death Capital led the round that also saw TBD, Kingsway, Trammell Venture Partners, and Timechain taking part. The latest round brings the total funding raised by Fedi to $21.21 million. In a statement on its blog, the company said it will use the funds to help realize its goal of launching the 'world's first federated operating system.' According to the statement, Fedi wants the application to allow members of different communities to collaborate and take control of their funds, data and digital lives 'while still protecting user privacy and autonomy.' Obi Nwosu, the founder and CEO of Fedi, is quoted in the statement expressing his satisfaction with the makeup investors that have come on board. He said: We are excited that with so much interest in this round, we were able to select investors who are fully aligned on the future we are trying to create with Fedi, the world's f...
---
Crypto Miners Pay Kazakhstan $7 Million in Taxes Amid Uncertain Future f...


The government of Kazakhstan has collected over $7 million in taxes this and last year from enterprises mining cryptocurrency in the country. The news comes amid growing regulatory pressure that is limiting the industry's access to low-cost energy while increasing its tax burden.Miners Face Higher Expenses, More Challenges Under New Legislation Kazakhstan's coffers have received 3.07 billion tenge (almost $6.9 million) in tax payments from entities involved in the minting of digital currencies in 2022, the State Revenue Committee of the Ministry of Finance announced, quoted by local media and the crypto news outlet Forklog. Cryptocurrency miners in the Central Asian nation are required to pay taxes and fees since Jan. 1, last year. In 2023, they have already transferred 240 million tenge (almost $540,000) to the budget, by April 27. All due payments for the first quarter must be made by May 25, the finance ministry reminded. On Feb. 6, this year, President Kassym-Jomart Tokayev signed the new law "On Digital Assets in the Republic of Kazakhstan," some provisions of which are yet to come into force. It regulates crypto-related activities, such as mining, and is accompanied by amendments to the tax code. Most notably, the legislation restricts miners' access to cheap electricity after they were blamed for power shortages. According to Sergey Putra, Senior Coordinator for Governmental Relations at the National Association of Blockchain and Data Cent...
---
Ex-Coinbase Exec Balaji Srinivasan Closes Out $1 Million Bitcoin Bet


Former Chief Technology Officer at Coinbase, Balaji Srinivasan, closed out early a bet that the price of bitcoin would hit $1 million by mid-June amid hyperinflation of the U.S. dollar. Srinivasan paid a total of $1.5 million, more than the initially committed $1 million, with two-thirds of the money donated to two organizations.Former Coinbase CTO Settles $1 Million Bet on Bitcoin Ahead of Time Balaji Srinivasan, the ex-chief tech officer of U.S. crypto exchange Coinbase, has closed his million-dollar Bitcoin bet with the pseudonymous Twitter pundit James Medlock. On Tuesday, Srinivasan announced on his website and social media that he has settled the apparently losing bet ahead of time. Medlock made the bet on March 16 when he tweeted: 'I'll bet anyone $1 million dollars that the U.S. does not enter hyperinflation.' Srinivasan took it on the following day, asking Medlock to buy 1 BTC and promising to send him $1 million if the leading crypto's price doesn't reach $1 million within 90 days. Under a mutual agreement with Medlock, the venture capitalist donated $500,000 to the Bitcoin Core developers at Chaincode Labs and an equal amount of money to Give Directly, a charity supporting people living in poverty in Africa and America. The last third of the $1.5 million in USDC was paid to Medlock who tweeted: I can finally say it: I settled the bet early with @balajis! Took some time to work out the details but he proceeded in good faith and you can see the receipt of funds on c...
---
Bhutan Seeks to Raise $500 Million to Bolster Bitcoin Mining Operations:...


Druk Holding & Investments - the investment arm of the Royal Government of Bhutan - partnered with the Nasdaq-listed company - Bitdeer Technologies Group - to introduce a $500 million fund that should support bitcoin mining activities in the Himalayan country. Recent sources suggested that the nation might have been secretly producing BTC since 2017, using its vast amount of hydropower. Bhutan's Mission to Become a BTC Mining Hub The government of the landlocked country in South Asia seems determined to establish the region as a leading factor in the bitcoin mining scene. For that purpose, Druk Holding & Investments collaborated with Bitdeer to raise half a billion-dollar fund. The financing could develop green crypto mining in the area by deploying Bhutan's hydroelectricity resources. The fund is expected to start targeting institutional investors at the end of May, whereas Druk and Bitdeer will also participate as financial backers. Ujjwal Deep Dahal - CEO of Bhutan's investment arm - believes entering the BTC mining sector is the least risky way for the country to join the industry. 'It's important for us to look at assets that are low volume, high value, or digital assets for that matter, and try to position ourselves in a way that we can be competitive globally over time to build our economy,' he added. Bitdeer - a crypto mining giant based in Singapore - aims to establish a 100-megawatt operation in Bhutan. Construction should start during the second qu...
---
BitFlyer Slapped With a $1.2 Million Fine for Violating Cybersecurity Ru...


The New York State Department of Financial Services (NYDFS) ordered the cryptocurrency exchange BitFlyer USA to pay a $1.2 million fine for not abiding by the state's cybersecurity regulations. However, the watchdog endorsed the company's efforts to upgrade itself in that field by the end of 2023. The NYDFS Strikes Again New York's regulator enforced the penalty after discovering 'multiple deficiencies' in the cybersecurity program of BitFlyer USA. It reminded that the NYDFS is the main watchdog in the state, and as such, its Superintendent has the authority to conduct investigations and impose fines if necessary. According to the local requirements, BitFlyer and all other crypto exchanges licensed by the regulator should set up an appropriate cybersecurity program 'to ensure the availability and functionality of the licensee's electronic systems and to protect those systems.' That scheme should notify about potential internal and external cyber risks, granting maximum protection to clients. 'Through its examinations and investigation, the Department found that BitFlyer USA failed to meet its regulatory obligations both by failing to fully comply with the Department's Cybersecurity Regulation and by failing to establish and maintain an effective cybersecurity program via the implementation of written policies, as required by the Virtual Currency Regulation,' the NYDFS stated. BitFlyer must pay the fine within ten days after the effective date of the consent ...
---
Balaji Forfeits and Settles $1 Million Bitcoin Bet – But Stands By...


Former Coinbase CTO Balaji Srinivasan has withdrawn from his notorious $1 million Bitcoin bet, in which he gambled $1 million in USDC on the price of Bitcoin reaching $1 million. However, the investor stands by his thesis that the US dollar is on the road to hyperinflation, stressing that the economy will not experience the "soft landing" promised by Federal Reserve chairman Jerome Powell. Burning a Million Dollars In a tweet on Tuesday, Balaji announced that he had mutually agreed to settle his uber-bullish Bitcoin price bet upfront. He provided on-chain evidence of three $500,000 payments, including one to Medlock (the counterparty of the bet), another to charity organization Give Directly, and another to Bitcoin Core development. That's 50% more than the former exec had to commit – and comes 46 days ahead of schedule. Speaking at Consensus 2023 last week, he had assigned a roughly 10% probability to his prediction of financial calamity actually coming true within that time. "The reason I did this was because I do believe in the public good, but unfortunately we can't rely on the public sector anymore to tell us when something's wrong," wrote Balaji. "So I spent my own money to send a provably costly signal that there's something wrong with the economy.' In an attached video, the investor explained that financial turmoil can happen fast – and without warning from regulators or the government. For ...
---
Poloniex Pays $7.6 Million Fine for Alleged Sanctions Violation


Poloniex LLC, an entity once connected to the Justin Sun-founded crypto exchange, reached a settlement agreement with the Treasury Department to pay over $7 million for alleged sanctions violations. As announced by the Office of Foreign Assets Control on Monday, Poloniex agreed to pay $7,591,630 for violating sanctions against Crimea, Cuba, Iran, Sudan, and Syria between January 2014 and November 2019. The exchange had apparently allowed customers in such jurisdictions to engage in digital asset transactions – including trades, deposits, and withdrawals – with assets totaling $15,335,349. These occurred despite Poloniex having reason to know the locations of these customers, including Know Your Customer (KYC) information and IP addresses. "Poloniex conveyed economic benefit to 232 persons in several jurisdictions subject to OFAC sanctions and thereby harmed the integrity of multiple OFAC sanctions programs," read a Treasury document. The Department recognized that Poloniex made efforts to restrict accounts connected to these jurisdictions as part of its compliance program, but some users in those regions still managed to use the platform. It also noted multiple mitigating factors, including that Poloniex was a small startup at the time of the violations, and that the violations represented a tiny fraction of the exchange's total volume. Aside from centralized exchanges, the Treasury Department p...
---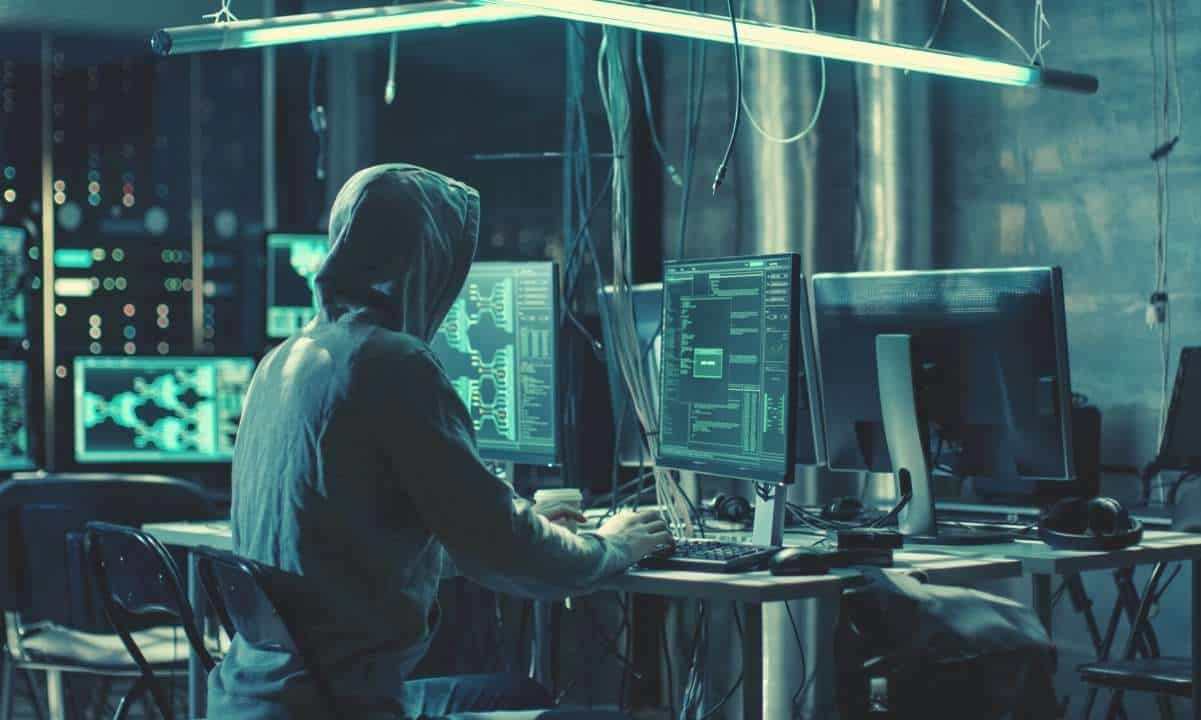 Over $100 Million Worth of Crypto Lost in April due to Hacks and Exploit...


According to the blockchain and smart contract security firm Certified Kernel Tech (better known as CertiK), crypto-related exploits, hacks, and scams in April resulted in losses worth $103 million. The figures for last month are a lot less than the $211 million worth of digital assets which wrongdoers siphoned throughout March 2023. Summarizing the Incidents in April CertiK estimated that the total amount hackers managed to drain last month from crypto projects was approximately $103.6 million worth of digital assets. Exit scams resulted in 9.3 million, while flash loan attacks accounted for almost $20 million. Some of the major incidents in April include the $25 million stolen from a large Ethereum Maximal Extractable Value (MEV) bot that became a victim of a so-called 'sandwich attack.' The event occurs when a perpetrator exploits liquidity cracks to execute profitable trades at the expense of vulnerable users. The hack on the Bitrue exchange is also worth mentioning. The company suffered a 'brief exploit' in one of its hot wallets at the beginning of last month, resulting in losses of $23 million worth of ETH, QNT, GALA, SHIB, HOT, and MATIC. Bitrue paused withdrawals until April 18 'to conduct additional security checks' and assured that the remaining wallets were unaffected. Another crypto exchange that faced the same issue was the South Korean GDAC. Attackers compromised the Gdac Hot Wallet on April 10 and pocketed over 60 BTC, 350....
---
Paypal Upgrades Crypto Services to 60 Million Venmo Users, Allowing Tran...


After the American financial technology giant Paypal rolled out crypto payments last year, the company is now introducing cryptocurrency transfer services to Venmo users. The firm detailed that Venmo customers will be able to send funds to an existing Paypal account, an external wallet, or a crypto exchange platform.Venmo Customers Can Now Transfer Cryptocurrency to Paypal Users, External Accounts, and Exchanges On April 28, the payments services company Paypal announced that Venmo's 60 million customers can now enjoy cryptocurrency transfers. The rollout follows Paypal's crypto transfer launch last summer after initially introducing the product without the ability to transfer to external accounts. Similarly, up until now, Venmo only allowed its customers to buy, hold, and sell after integrating crypto in 2021. "Crypto transfers will be rolling out to Venmo customers over the coming weeks starting in May 2023," Paypal said on Friday. In a bid to gather more insights into the behavior of its clientele, Paypal conducted a survey of Venmo customers. The findings revealed that a considerable number of individuals are now flocking to Venmo to better manage their cryptocurrency. More than half of Venmo's crypto customers elected to use the firm's crypto services. 74% of Venmo's crypto customers opted to leave their investments in their Venmo accounts. During the first quarter of 2023, almost 50% of Venmo customers who already possessed cryptocur...
---
50 Days Remaining: Balaji Reflects on the Likelihood of his $1 Million B...


With Bitcoin currently trading at $29,150, the asset will need to appreciate by over 3000% for Balaji Srinivasan – former CTO of Coinbase – to win his $1 million Bitcoin bet by June 17. The investor and entrepreneur spoke at Consensus 2023 about his motivations and rationale behind the bet, and the likelihood that he may actually be right. Is $1 Million Bitcoin Still in Play? Before the Consensus Mainstage via video on Friday, Balaji reminded the audience that the great financial crisis took the world by storm in September 2008. This was just five months after the central bank chairman of the time – Ben Bernanke – predicted the world may be in for a "mild recession." Balaji connected that to how Federal Reserve chairman Jerome Powell predicted in April 2023 that the world may be in for a "mild recession" following a string of major bank failures in the previous month. "I don't know how many months – years – we have," said Balaji. "If you think like a trader, you think that too early is the same as being wrong. If you think like a prepper, hell is truth seen too late." At the time of his bet, Balaji rested his bullish thesis on the US dollar entering a hyperinflationary death spiral in response to the banking crisis. While he still doesn't have an exact timeframe for when such a collapse will occur, he believes it's "better to be early" when trying to bind th...
---
Bitcoin Blockchain Surpasses 2 Million Ordinal Inscriptions Milestone in...


As of April 28, 2023, the number of Ordinal inscriptions on the Bitcoin blockchain has exceeded 2 million, according to current statistics. This milestone has been reached within just over four months since the first Ordinal inscription was minted on December 16, 2022, at block height 767,753. In total, inscription minting fees have amounted to 196.22 bitcoin, equivalent to $5.78 million.More Than 2 Million Ordinal Inscriptions Are Now Engraved Into the Bitcoin Blockchain The trend of Ordinal inscriptions on the Bitcoin blockchain continues to grow, with over 2,116,396 inscriptions discovered at the time of writing. These inscriptions are composed of various formats such as text, video, images, applications, and audio. Dune Analytics statistics reveal that 67.6% of all inscriptions are in text form, while 22.6% are images in the form of JPG or PNG files. Moreover, more than 13,000 Ordinal inscriptions include an application, and over 6,000 image inscriptions are animated. There are several collections of Ordinal inscriptions that have gained popularity and have established floor values and weekly trade volumes. According to data from ordinalswallet.com, the highest trade volume this week was observed for Clay Pepes, with 4.57 BTC or $134,082 in seven-day trade volume. The collections following Clay Pepes in terms of trade volume are Sub-100K, Bitcoin Punks, Pixel Pepes, Sub-10K, and BTC Machines, respectively. While the Ordinal inscription trend surpassed 2 million inscripti...
---
Seoul Prosecutors Believe Terra Co-Founder Do Kwon Still in Possession o...


In the wake of the recent legal action against ten associates of Terraform Labs, which included the co-founder Shin Hyun-seong, known to many as Daniel Shin, it appears that prosecutors from Seoul are convinced that Terraform Labs and co-founder Do Kwon are still in possession of a considerable sum of money, specifically 130 billion won ($100 million), held in a Swiss bank account.South Korean Prosecutors Claim Do Kwon and Terraform Labs Still Own $100 Million Tucked Away in a Swiss Bank Account, SEC Complaint Backs Theory As reported by Park Beom-soo, a local journalist, following the Terraform Labs indictment, Do Kwon and his associates allegedly transferred 10,000 bitcoin (BTC) to a fintech bank headquartered in Switzerland. Sygnum Bank, a digital asset financial institution based in Zurich, was reportedly the recipient of this sizable transfer. It has since come to light that the Seoul Southern District Prosecutor's Office has been closely monitoring the movement of Terra-linked bitcoin and has revealed this information during a press conference held to discuss the recent indictment. The prosecutor's office's spokesperson stated, 'We are actively tracking the bitcoin owned by LFG (Luna Foundation Guard), but some of it has been converted into cash and deposited into the Signum account. As outlined in the SEC complaint, the amount transferred is approximately 100 million dollars (about 130 billion won).' It would appear that the investigation into Terraform Labs and Do Kw...
---
More Million (

#MM

) News