| | | |
| --- | --- | --- |
| | Coin | #COIN |
---
| | | | | |
| --- | --- | --- | --- | --- |
| COIN Price: | $0.048 | | Volume: | — |
| All Time High: | $21.54 | | Market Cap: | — |
---
---
| | | | | |
| --- | --- | --- | --- | --- |
| Circulating Supply: | — | | Exchanges: | — |
| Total Supply: | 107,142,857 | | Markets: | — |
| Max Supply: | — | | Pairs: | — |
---
---
---
The last known price of #COIN is $0.048 USD.


Please note that the price of #COIN was last updated over 230 days ago. This can occur when coins have sporadic price reporting, no listings on exchanges or the project has been abandonded. All #COIN statistics should be considered as 'last known value'.

The lowest COIN price for this period was $0, the highest was $0.048, and the exact last price of COIN was $0.04800.

The all-time high COIN coin price was $21.54.

Use our custom price calculator to see the hypothetical price of COIN with market cap of ETH or other crypto coins.
---
---
The code for Coin crypto currency is also #COIN.

Coin is 2.4 years old.
---
---
The current market capitalization for Coin is not available at this time.

Coin is ranking downwards to #19682 out of all coins, by market cap (and other factors).
---
---
There is an unknown volume of trading today on #COIN.
---
---
The total supply of COIN is 107,142,857 coins.
---
---
COIN exchange data is not currently available.

---
---
Note that there are multiple coins that share the code #COIN, and you can view them on our COIN disambiguation page.
---
---
---
---
Solana's BONK Climbs To 3rd Place In Dog Coin Market Cap, Leaving FLOKI ...


In recent weeks, the Solana (SOL) blockchain has been making waves in the crypto world, with its native token SOL experiencing a remarkable uptrend of 46% over the past 30 days. Alongside this surge, Bonk Inu (BONK), the first Solana-based meme coin, has gained significant traction, solidifying its position as the third-largest dog coin by market capitalization, surpassing Floki Inu (FLOKI). BONK Rockets To New Heights With 845% Surge In 30 Days The staggering growth of Bonk Inu is evident in its recent performance, achieving an impressive 845% gain over the past 30 days. The meme coin's remarkable ascent has propelled it to new yearly highs, while SOL experienced a slight pullback from its peak of $65 on December 2. Despite the temporary setback for SOL, the bullish momentum and renewed interest in Bonk Inu have caught the attention of market participants. As of now, BONK is trading at $0.0000069712, outperforming the broader crypto market with a remarkable 22.4% uptrend in the past 24 hours, aligning with the positive sentiment surrounding Bitcoin (BTC) and the overall market. With a market capitalization of approximately $430 million, Bonk Inu currently sits in third place among dog coins, trailing behind the likes of Shiba Inu (SHIB) and Dogecoin (DOGE), which boast market caps of $5 billion and $12 billion, respectively. CoinGecko data reveals that BONK has witnessed a significant 24-hour trading volume of $65,235,205.16, indicating strong investor interest and a...
---
JPMorgan's JPM Coin to Make Its Debut on Interbank Transactions


Jpm coin, JPMorgan's official token, might be used to make interbank transactions now that it debuted on Partior, a blockchain-based banking settlement system. The platform, launched jointly by JPMorgan, DBS Bank, Temasek, and Standard Chartered, allows customers to transact value between these banks using blockchain assets. JPMorgan's JPM Coin Included in Partior Jpm coin, the blockchain token used by JPMorgan to settle billions in same-bank transactions, will be used to complete interbank transactions. The asset recently debuted on Partior, a blockchain ledger that features inter-bank transactions using blockchain assets, which might expand its utilization. Partior, launched in a joint effort of JPMorgan alongside DBS Bank, Temasek, and Standard Chartered, features quick multicurrency transactions alongside its members. Nonetheless, the network still relies on correspondent banking to settle the result of these transactions, preserving the banking status quo system. While the Singapore-based project is already live, its inner workings' details and utilization numbers are still fuzzy. Ledger Insights reported that they believed DBS Bank was live on the platform but that other banks still are not using it. JPMorgan beat other U.S.-based banks that have still to obtain permission to deploy this kind of solution, having received a no-objection letter from the United States Office of the Comptroller of the Currency for Partior's use in May. However, including jpm coin in ...
---
IOTA Price Rise Makes It Top Trending Cryptocurrency, Can This New Coin ...


IOTA's (IOTA) price surged over 66% yesterday, propelling it to the second spot on CoinMarketCap's list of trending cryptocurrencies. This rise comes from positive news regarding the IOTA ecosystem that has excited investors about the token's future potential. While IOTA grabs the headlines, new meme coin Meme Kombat (MK) is exploding in popularity during its presale – and could be the next crypto to watch for a breakout. Middle East Expansion Sends IOTA Trading Volumes Surging Over 11,000% IOTA's trading volume has spiked to over $812 million in the past 24 hours, making it the eighth most-traded cryptocurrency globally. This represents an enormous 11,565% increase from the previous day, highlighting the significant investor and market activity surrounding IOTA. At the time of writing, IOTA is hovering around the $0.240 level, a slight dip from yesterday's peak. This dip has likely been caused by profit-taking from speculative investors, who have opted to cash out rather than wait for further gains - forcing IOTA's price to pull back. The token's meteoric rise comes from IOTA's launch of a new $100 million entity based in Abu Dhabi that aims to accelerate the adoption of its distributed ledger technology (DLT) in the Middle East. The IOTA Ecosystem DLT Foundation, seeded with over $100 million in IOTA tokens, is the region's first blockchain-focused organization approved by regulators. It will focus on converting real-w...
---
Can BONK Price Hit $1? This Trending New Meme Coin Also on the Rise


The meme coin market has had a resurgence in recent weeks, with coins like Dogecoin (DOGE) and Shiba Inu (SHIB) posting impressive returns. The latest meme coin making waves is Bonk (BONK), which has seen its price rocket over 2,100% since October. While Bonk's meteoric rise has been impressive, an even more promising opportunity could be the presale for Meme Kombat (MK), a new gaming meme token preparing for its exchange listing. BONK Meme Coin Aims to Revive Solana Network Bonk is a meme coin launched on the Solana blockchain in December 2022. It was created by DexLab to support and revitalize the struggling Solana community. As a dog-themed coin similar to DOGE and SHIB, BONK has branded itself as a social token focused on community engagement through BonkDAO. The developers envision BONK becoming the primary coin facilitating DeFi and NFT trading on the Solana network. After a successful launch, BONK saw its price crash by over 98%, leading most crypto investors to declare that the token was dead. However, renewed hype has driven BONK's recent price surge, with it now ranked the sixth largest meme coin globally, based on daily trading volume. This resurgence can be partially attributed to new staking rewards, a BitMEX listing for leveraged trading, and partnerships with leading Solana DApps like Orca and Raydium. While these partnerships align with Bonk's goal of helping Solana grow, the token still demonstrates high price volatility – evidenced ...
---
Dogecoin & Shiba Inu Prices Slip But New Meme Coin $MK Receives Bullish ...


The prices of popular meme coins Dogecoin (DOGE) and Shiba Inu (SHIB) have slipped over the past two days, ending last week's bullish momentum. Both DOGE and SHIB saw huge gains throughout last week, yet profit-taking from investors has forced prices to drop. However, the new meme coin Meme Kombat (MK) has received optimistic forecasts from traders and analysts, who believe it could be primed for substantial gains once its presale concludes. Dogecoin Price Shows Signs of Slowing Momentum At the time of writing, DOGE is trading for $0.077, a 5% drop from yesterday's price. After rallying most of last week, DOGE reached a high of $0.081 on Monday morning – yet this high was short-lived. Notably, this is the second time the DOGE price has rejected $0.081, unable to break through resistance at that level. Trading volume has declined by 7% in the past 24 hours, down to $550 million. This indicates the momentum driving Dogecoin's price higher last week is beginning to fade. Looking closer at the technicals, the nearest support level will likely be the wick from Sunday, which drove down to tap $0.075. Price may fill this wick in the coming days before either rebounding or continuing its drop, depending on investor sentiment and market trends. Either way, the next few days will be pivotal for DOGE as traders look for signs indicating which direction the coin will take. Shiba Inu Price Retraces After Hitting Nearby Resistance Like Dogecoin, Shiba Inu has also pulled...
---
Will Ethereum (ETH), Binance Coin (BNB), and Everlodge (ELDG) Lead the M...


The bull market is treating every altcoin differently, and many experts have their sights set on Ethereum and Binance coin. However, there's a new cryptocurrency on the block - Everlodge (ELDG), which is currently going through its presale, and it's worth keeping an eye on. This article will review recent developments that may signal a price surge while singling them out from countless other altcoins. Ethereum (ETH): Bullish Momentum Surges Ethereum (ETH) continues to showcase a bullish trend, as evidenced by a recent spike in new wallet creations. Per a Santiment post, 94.7K new wallets were made, reaching a peak not seen since July. The surge in wallet formations highlights a growing interest in the Ethereum ecosystem, signifying increased adoption and potential future utility. This surge aligns with Ethereum's ongoing positive performance, recording 19 out of 30 (63%) green days, indicating upward momentum. Moreover, the Ethereum price has increased from $1,671 on October 22nd to $2,020 on November 22nd. Experts are optimistic in their Ethereum price predictions. Binance (BNB): Poised to Maintain Top Exchange Position Even with the departure of Changpeng Zhao, Binance (BNB) remains steadfast as one of the premier crypto exchanges. A recent report by Matrixport highlights the sustained dominance of Binance within the top tier of exchanges for the next few years. Binance Coin has demonstrated consistent strength, marking 20 out of 30 days (67%) as positive, showcasing its s...
---
Coinbase COIN Hits 18-Month High To Rally Near $117 – Is $150 On T...


The price of Bitcoin hit a 2023 high, and Coinbase Global (COIN) shares went through the roof. It looked like the crypto exchange had benefited from Binance's recent legal problems. People have noticed that COIN's price has been doing well in line with the overall good trend in the crypto space led by Bitcoin. This week, the price of Coinbase stock has been going up quickly because its competitor, Binance, is having some problems with the government. COIN has been soaring for five days in a row and hit a four-month high of $114.4 as a result. But if you look at the chart for the daily time frame, you can see that this rebound is part of a rising channel. This means that the asset is ready for another surge. The Nasdaq-listed Coinbase stock reached an 18-month high on Friday. The prices of Ethereum and Bitcoin are also rising. The price of a COIN share was $115.75 at the time of this writing, up almost 7% in the last 24 hours. It has almost reached $117 per share so far today. Just one month ago, COIN was worth $82 per share, but now it's worth over 40% more. According to data provided by on-chain research company CryptoQuant, the US exchange's bitcoin reserves have recently shot up, while Binance's have fallen. Over the past several months, Coinbase has become even more of a major player in the digital currencies sector, even as other companies in the same field have gone out of business. The exchange's solid track record has been a key part o...
---
UAE Virtual Assets Regulator Says Islamic Coin Issuer Has 'Cooperated Fu...


Bored Gen DMCC, the issuer of islamic coin, has cooperated fully with the Virtual Assets Regulatory Authority's ongoing investigation into the token's issuance and distribution. Bored Gen, however, still needs to 'secure appropriate approvals' before it undertakes to distribute the islamic coin (ISLM) in the Dubai market. BG Undertook Remedial Measures The United Arab Emirates (UAE) digital assets regulator, the Virtual Assets Regulatory Authority (VARA), recently revealed that Bored Gen DMCC (BG) — the issuer of islamic coin — had cooperated fully during its investigation into the issuance, marketing and distribution of the token. It added that BG had 'undertaken remedial measures, including the implementation of adequate public disclosures for improved market assurance.' However, in its Nov. 16 enforcement notice, the regulator said it had determined that the issues which are the subject of its ongoing investigation constituted 'technical non-compliance.' The notice went on to state that BG still needs to 'secure appropriate approvals' before it undertakes any distribution of islamic coin (ISLM) in the Dubai market. The notice added: BG may continue business operations related to non-VA Activities, subject to maintenance of regular engagement with VARA and fulfilment of the necessary obligations including full compliance with all applicable regulatory requirements. As previously reported by Bitcoin.com News, VARA blocked the sale and distribution of ISLM after a...
---
Some Investors Pounce on the Chance to Buy Into Galaxy Fox Meme Coin Bef...


In the ever-evolving world of cryptocurrencies, one name is gaining recognition as an interesting crypto to watch right now among many investors and enthusiasts alike: Galaxy Fox. The Galaxy Fox meme coin isn't your run-of-the-mill digital currency. It's a game-changer, blending gaming, NFTs, and staking in a way that's got some investors ready to ride the wave. What Makes Galaxy Fox Stand Out? Galaxy Fox is not just a currency - it's a playground. At its core is a play-to-earn Web3 game dishing out $GFOX tokens to gamers. It's not just about holding; it's about getting involved in a vibrant ecosystem. And hold onto your hats. 3,000 of the coolest NFT collectibles representing Galaxy Fox characters are up for grabs during the token presale. These are tradeable, providing yet another avenue for investing. Now, here's the hook – Galaxy Fox has a nifty token burn mechanism. It's like magic as it takes $GFOX tokens out of the game, potentially making the remaining ones more valuable. With a total creation cap of 5 billion tokens and 70% up for grabs in the public sale, it's the scarcity factor that could drive up the price of $GFOX over time. Cracking the Code: Galaxy Fox Tokenomics Diving deeper into the numbers game, 10% of the tokens are reserved for competitions and prizes, spicing up community engagement. Another 10% goes into nurturing the Galaxy Fox ecosystem, ensuring it's not a one-hit-wonder. The remaining 10%? Well, that's a fair distribution between team tokens...
---
BNB Crashes Following DOJ Settlement, How Low Can it Go? 3 Things to Wat...


Binance Coin's volatility exploded after yesterday's events. CZ also resigned as CEO. Key Support levels: $230, $200Key Resistance levels: $2651. Quick Rejection by Resistance After yesterday's DOJ announcement was made public, BNB crashed by over 15%. This happened as the price was trying to break above the resistance at $265. Since then, this cryptocurrency managed to find good support at $230. Chart by TradingView 2. Chart Turns Bearish The momentum indicators are bearish after this latest drop. The daily MACD continues to fall, and the RSI is making lower lows. This could lead BNB to test the support at $230 again or even the one at $200. Chart by TradingView 3. Sell Volume Exploded Yesterday's news made BNB holders rush for the exit as the market processed the latest developments. This manifested in an extreme sell volume not seen since the peak of the bear market in 2022. Chart by TradingView Bias The bias for BNB is bearish. Short-Term Prediction for BNB Price Despite the volatility, BNB continues to hold strong above $200. As long as this key support is not lost, this cryptocurrency can reverse any damage from these past few days. Moreover, Binance will continue to function under a new CEO and appears solvent, which can calm the market after this news passes. The post BNB Crashes Following DOJ Settlement, How Low Can it Go? 3 Things to Watch this Week (Binance Coin Price Analysis) appeared first on CryptoPotato.
---
As Dogecoin and Shiba Inu Lag Behind The Market, Could NuggetRush Be The...


TLDR Despite media coverage and celebrity endorsements, Dogecoin and Shiba Inu have recently slowed down due to limited development and utility. NuggetRush takes the spotlight by riding the presale wave. NuggetRush's integration of gold, cryptocurrency, and real-world artisanal mining into a play-to-earn game separates it from other coins in the market. As the Bitcoin halving draws near, cryptocurrencies are abuzz with excitement. This presents an opportunity for meme coins to rise in prominence with buzz. Despite the endorseme­nts from celebrities, Shiba Inu (SHIB) and Doge­coin (DOGE) have recently experienced a slowdown in the­ market. This can be attributed to their limited development and lack of utility. Yet, the meme coin market is evolving, and NuggetRush (NUGX), a new meme coin, has taken center stage, riding the presale wave. NuggetRush distinguishes itself as a compelling crypto to watch by offering an engaging platform that rewards participation. Its smart contract validation through a thorough audit by SolidProof has significantly enhanced its acceptance in the crypto market. Notably, investors are closely observing the trends of influential crypto whales interested in the promising opportunities NuggetRush presents. >> Visit NuggetRush Presale Now
---
Solana Meme Coin BONK Explodes 2,300% in a Month to Reach an ATH: Detail...


TL;DR Bonk Inu's Significant Rise: Bonk Inu (BONK), a Solana-based memecoin, has experienced a substantial increase, jumping 50% in 24 hours and 2,300% monthly, reaching an all-time high with a market cap over $200 million. Influences on BONK's Growth: BONK's surge aligns with a broader crypto market uptrend and positive developments like potential BTC ETF approval in the US. Its growth could also be linked to Solana's recent performance, which has seen significant gains. Risk Awareness for Investors: Despite BONK's rapid growth, investors are cautioned about the high volatility and risks associated with memecoins, emphasizing the need for careful consideration and research before investing. Bonk Inu (BONK) - a memecoin described as the first Solana-dog cryptocurrency 'for the people, by the people' has experienced a massive uptrend lately. Its price has jumped by almost 50% in the past 24 hours and an astonishing 2,300% on a monthly basis. The asset currently trades at an all-time high of around 0.00000464 (per CoinGecko's data), while its market capitalization surpassed the $200 million milestone. BONK Price, Source: CoinGecko Its impressive spike started at the end of October when Bitcoin (BTC), Ether (ETH), Ripple (XRP), and many other leading cryptocurrencies were in the midst of a mini-bull run. In addition, the sector was infused with enthusiasm that certain positive developments (such as the approval of the first spot BTC ETF in America) might be around the corner...
---
Could This Bitcoin Mining Coin Be the Next Token to Explode After Raisin...


The innovative new platform Bitcoin Minetrix (BTCMTX) has raised over $4 million on presale as investors clamor to get involved before the token hits the open market. This hot new Stake-to-Mine platform allows users to earn BTC rewards passively – and is already being touted as the next 10x token in the presale space. Exploring Bitcoin Minetrix's Stake-to-Mine Model Bitcoin Minetrix's Stake-to-Mine model allows users to stake Bitcoin Minetrix (BTCMTX), the platform's native token, to generate 'mining credits.' These mining credits can then be exchanged for cloud mining power to mine Bitcoin and earn BTC rewards over time. Through this approach, users don't need expensive hardware or technical know-how to get involved in the mining process – they simply need to buy and hold BTCMTX. Additionally, the platform's staking protocol stands out by offering substantial rewards, up to 144% annually on staked BTCMTX tokens – a rate that is far higher than the industry average. Over 289 million BTCMTX tokens have already been pledged to the staking pool in less than two months. As Bitcoin Minetrix's whitepaper states, the project aims to 'transform the Bitcoin cloud mining landscape.' With innovative features like the Stake-to-Mine mechanism, it's no wonder the presale is gaining so much traction. Last Chance for Early Adopters as Bitcoin Minetrix Presale Raises $4m Bitcoin Minetrix's presale is creating major FOMO among crypto investors, havin...
---
JPMorgan Says JPM Coin Could Handle $10 Billion in Daily Transactions Ne...


Global investment bank JPMorgan expects its digital currency, JPM coin, to 'start taking off.' The bank says JPM coin could handle $10 billion in daily transactions in the next year or two, according to its global head of financial institution payments. He emphasized that JPM coin transactions should grow at least five to tenfold.JPMorgan's JPM Coin Poised to Handle $10B Daily Global investment bank JPMorgan's global head of financial institution payments, Umar Farooq, discussed the bank's own digital currency, JPM coin, on Wednesday in an interview with Bloomberg on the sidelines of the Singapore Fintech Festival. Farooq expressed his optimism for JPM coin transactions to grow at least five to tenfold, emphasizing the potential for daily transactions with JPM coin to reach $10 billion within the next year or two. He opined: We really think it's going to start taking off. JPMorgan described JPM coin as 'a permissioned system that serves as a payment rail and deposit account ledger, that allows participating J.P. Morgan clients to transfer U.S. dollars held on deposit with J.P. Morgan within the system, facilitating the movement of liquidity funding and payments in right time.' Jamie Dimon, the chairman and CEO of JPMorgan Chase, previously explained: "We use a blockchain network called Liink to enable banks to share complex information, and we also use a blockchain to move tokenized U.S. dollar deposits with JPM coin." The JPM coin website states that ...
---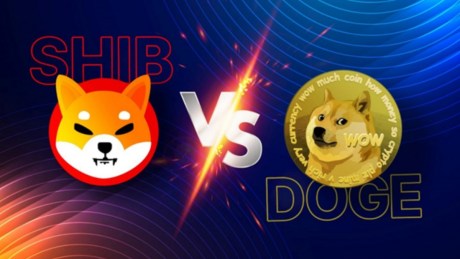 Dogecoin Vs. Shiba Inu: Which Meme Coin Is More Profitable For Holders?


DOGE and SHIB holders have had different things to talk about in the past month. As two of the most popular meme coins, Dogecoin and Shiba Inu seem pretty similar at first glance. Both digital assets have pushed themselves to the very best as they look to upgrade from the meme token status. Everyone seems to have an opinion on which one will make holders more money, but on-chain metrics reveal different victors for different time frames. According to IntoTheBlock's profitability metric, more DOGE holders are making money since the launch of both assets. On the other hand, SHIB dominates in terms of profitability in relation to the present market price. How Dogecoin And Shiba Inu Holding Up? When it comes to profitability, Dogecoin has proven itself to be the top meme coin for holders over the long run. Despite being a meme coin, the crypto has grown to create a strong community and is one of the top 10 in terms of market cap. Shiba Inu has also closely followed behind in terms of growth, with constant updates to its ecosystem in hopes of creating real-world value for its holders. In terms of price action, both cryptocurrencies have had similar gains in the past month. DOGE is up by 24% while SHIB is up by 21.5%. However, on-chain data shows a varying level of profitability for traders. IntoTheBlock's profitability metric follows wallets that are 'in the money,' 'at the money,' and 'out of the money.' 'In the money' tracks those making a profit at the current pric...
---
JPMorgan's Game-Changer For JPM Coin Unleashed, Dogecoin (DOGE), Everlod...


Recently, JPMorgan unveiled an ambitious enhancement to its digital currency, JPM Coin, introducing programmable payments. Simultaneously, the cryptocurrency realm is buzzing with activity as Dogecoin (DOGE) and Polygon (MATIC) witness significant surges. Amidst these waves of change, Everlodge (ELDG) is at the brink of a presale advancement, providing more returns for early buyers. JPMorgan: JPM Coin Evolution In a significant move within the financial sector, JPMorgan has unveiled an enhancement for its digital currency, JPM Coin - programmable payments. The head of coin systems at Onyx, Naveen Mallela, announced this feature on Linkedin. This feature promises a quantum leap in financial transactions, enabling programmable treasury functionalities. The introduction of programmability has sparked considerable interest and speculation, positioning JPM Coin at the forefront of technological advancements shaping the future of financial transactions. Dogecoin (DOGE): Looming Surge Amidst Altcoin Rally Dogecoin (DOGE) finds itself in a curious position. It seems to be gradually catching up unlike other leading altcoins that are experiencing rapid surges. Crypto analyst CryptoKaleo weighed in on the trajectory of DOGE, highlighting its gradual ascent amidst the ongoing altcoin rally. According to him, Dogecoin is in a consolidation phase, quietly amassing strength before any significant move. This cautious approach suggests a surge that could propel Dogecoin to higher values. How...
---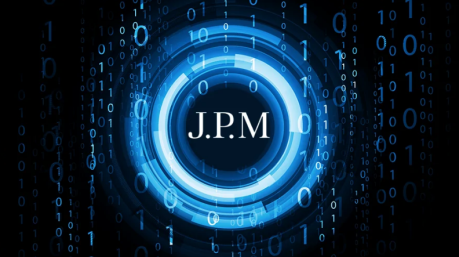 JPM Coin Poised For $10 Billion Daily Transaction Boom, JPMorgan Reports


JPMorgan Chase & Co. anticipates that its digital currency, JPM Coin, will facilitate daily transactions amounting to $10 billion in the coming year. Umar Farooq, the Global Head of Financial Institution Payments at the bank, revealed this projection during an interview with Bloomberg held at the Singapore FinTech Festival. Farooq's insights shed light on the ambitious expectations the financial institution has for the widespread adoption and utilization of JPM Coin as a means of conducting transactions in the digital financial landscape. Takis Georgakopoulos, the Global Head of Payments at JPMorgan Chase & Co., recently disclosed that JPM Coin is actively managing a staggering $1 billion in daily transactions. In a recent interview on Bloomberg Television, Georgakopoulos highlighted the predominant use of JPM Coin in daily transactions denominated in US dollars and underscored the bank's dedicated efforts to broaden its utilization, signaling a robust commitment to the ongoing evolution of digital financial instruments. JPM Coin: Ambitious Growth Goals Farooq expressed his aspiration for a substantial increase in transaction volume, aiming for a growth rate ranging from five to 10 times over the specified period. "We really think it's going to start taking off," he said during an interview with Haslinda Amin of Bloomberg TV Wednesday, on the sidelines of the Singapore FinTech Festival. Although the billion-dollar daily transaction volume achieved by J...
---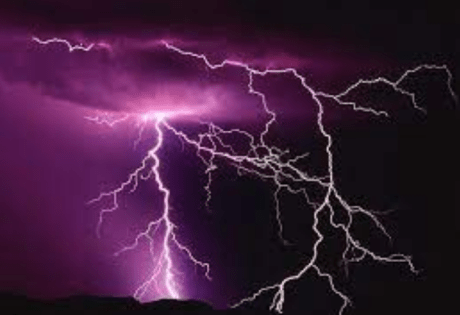 Celestia Strikes: How This Lesser-Known Coin Went Berserk With 126% Pric...


Celestia (TIA) has hit an all-time high, making waves in the world of cryptocurrency. It's the first-ever modular blockchain network, which basically means it's a new kind of technology that's changing how blockchains are created and used. At the time of writing, TIA was trading at $5.25, and registering an impressive 126% increase in the last seven days, data from Coingecko shows. However, the token sustained a 12.7% loss in the last 24 hours. Celestia's unique method separates different parts of the blockchain process, making it easier to set up individual blockchains. This innovation has pushed Celestia to the forefront of the evolving world of blockchain technology. With a market cap exceeding $691 million, Celestia has quickly become one of the fastest-growing blockchains. The network, backed by OKX, recently launched its mainnet and issued an airdrop to over 190,000 people, despite having 610k eligible recipients. The price of Celestia TIA had a significant decline during the past two days, dropping from its top of $6 on Monday to a low of $4.21. However, the price rebounded on Tuesday morning. The current value of the token is nearing the significant halfway point to $5.50. According to Santiment's data, the trading volume of TIA has demonstrated positive advancements from November 11th. As of the current moment, the trading volume stands at $751.37 million. This was a level of value that had not been approached since its initial introduction. A significant level of...
---
Bitcoin's Potential Surge in November: The New Coin Ready to Shake Up th...


TL;DR Experts expect BTC to rise to $55,000.00 by 2024 due to the forthcoming Bitcoin halving. RebelSatoshi emerges as a project set to empower millions financially. The $RBLZ will see its token price increase by the next round if successful. Bitcoin's (BTC) transaction fees hit a yearly high at $5.93 on November 6th. Meanwhile, Rebel Satoshi ($RBLZ) is gaining attraction as an alternative investment with its token, presenting a revolutionary movement focusing on financial empowerment in the crypto space. BTC Price Outlook: Bitcoin Stays Bullish As Transaction Fees Hit Yearly High Average BTC transaction fees surged to $5.93 on November 6. This rise was reportedly propelled by heightened activity on Bitcoin Ordinals. Notably, this marked the first time Bitcoin transaction fees had crossed the $5.50 mark in 2023. According to CryptoSlam, Ordinals posted $18.33 million in secondary sales over the last week, an impressive 191% increase compared to the previous week. June was the last time Bitcoin Cardinals recorded secondary sales exceeding $100 million. Following this news, BTC's price surged from $35,037.37 on November 6 to $36,693.12 on November 9. This marks a 4.73% surge in the Bitcoin price. The cryptocurrency has since consolidated and retraced a bit, but the outlook remains positive. Many experts are optimistic that the latest surge in BTC's price will continue into 2024. Some of them forecast BTC to increase to $55,000.00 by 2024. On the other hand, there...
---
Cardano & Solana Prices Slide But This New Coin is Bullish After Raising...


The prices of Cardano (ADA) and Solana (SOL) have declined sharply in the past day as the broader crypto market experiences a pullback. Both of these altcoins have posted 4%+ losses, although they appear to be retracing their steps somewhat, suggesting that investors might view this dip as a buying opportunity. At the same time, investors are also looking to new crypto startup Bitcoin Minetrix (BTCMTX), which continues to see strong demand and has now raised over $3.9 million in its presale. Cardano Price Slides 7% from Weekend High as Traders Take Profits ADA is hovering around the $0.366 level at the time of writing, a 7% drop from Saturday's high of $0.395. Since Saturday, ADA has posted three consecutive bearish daily closes, marking the token's worst performance since early October. Although ADA is still up 53% from October's low, many investors have opted to take profits – prompting the token's price to decline. This downturn may stem from the fact that Cardano's recent rise was fueled more by general positive sentiment in the cryptocurrency market than by factors specific to its network. Regardless, the positivity and demand have helped push Cardano into the top 10 cryptocurrencies by market cap, ahead of Dogecoin (DOGE) and TRON (TRX). Additionally, the token's price is still up 48% for the year, meaning long-term investors might still be seeing substantial gains despite the pullback. Solana Also Drops 8% as Investors Cash Out After Massive October Gains ...
---
Coin Cloud Users' Sensitive Information Compromised, Source Code Stolen:...


The latest cyberattack on Coin Cloud, the defunct Bitcoin ATM company, by an anonymous hacking group has raised alarming concerns about the physical safety of the exposed users. The hackers claim to have infiltrated 300,000 Coin Cloud customers of personal information, including critical details such as social security numbers, dates of birth, names, email addresses, telephone numbers, current occupations, and physical addresses, according to pseudonymous cybersecurity account Vx-underground. Cybersecurity Nightmare This extensive breach of sensitive data poses a severe threat to the affected individuals, as it exposes them to potential physical harm and various forms of exploitation. Of particular concern is the acquisition of 70,000 customer selfie verifications by hackers. This not only compromises the privacy of the individuals involved but also opens the door to identity theft and fraudulent activities. The revelation that the compromised data includes information on both U.S. residents and users from Brazil amplifies the scale and reach of the security breach. The exposure of such personal and detailed information creates opportunities for malicious actors to carry out physical threats, including stalking, harassment, or targeted attacks. Beyond financial risks, the victims may find themselves vulnerable to real-world dangers, emphasizing the urgent need for enhanced cybersecurity measures and proactive efforts to safeguard sensitive data. The compromised data includes ...
---
Avalanche (AVAX) Rumbles With 45% Rally, Rules Top 20 Coin Listing Today


Throughout the majority of the year, the Avalanche (AVAX) coin has seen a predominantly bearish trend. However, it has recently exhibited a noteworthy resurgence. Avalanche has demonstrated remarkable performance within the cryptocurrencies sector, exhibiting a significant increase of 10% during the past 24 hours. The AVAX price, which is currently valued at $18.12, exhibits a bullish engulfing candlestick pattern. From an optimistic perspective, the escalating demand has the potential to drive the bullish trend to surpass the $20 threshold. Indeed, the recent surge of 45% in the altcoin's value over the past week has facilitated its ascendancy to the apex of the current top 20 coin rankings. The AVAX cryptocurrency is now experiencing an upward trajectory, with its objective being the reacquisition of the $20 threshold. Will the cryptocurrency surge persist, leading AVAX to exceed the $20 mark, or is a potential retracement on the horizon? The price of Avalanche has recently increased substantially for three key reasons. First off, it had a significant increase subsequent to the announcement made by Coinbase on its plans to incorporate support for AVAX and SOL perpetual futures contracts. In the majority of instances, the value of cryptocurrencies experiences a significant increase following their inclusion on one of the largest global exchanges. Secondly, the success of the token's rise is consistent with that of other cryptocurrencies such as Ethereum, Solana, Chainlink...
---
Pepe Price Falls Almost 5% But Could This Be the Best Meme Coin to Buy A...


The price of the popular meme coin Pepe (PEPE) has fallen almost 5% in the past 12 hours, hitting the $0.00000117 level. Since reaching Thursday's high of $0.00000145, PEPE has sharply declined, pulling back by 18% overall. Given PEPE's sudden bearish turn, meme coin investors are looking elsewhere for high-potential projects – with Meme Kombat (MK) emerging as an intriguing opportunity during its presale phase. Technical Analysis Shows PEPE Facing Key Support Levels From a technical perspective, PEPE appears to be heading back to the $0.00000107 level, which acted as support on November 3. Moreover, the price is rapidly nearing the 50-day exponential moving average (EMA), potentially serving as dynamic support. PEPE has traded above this EMA since October 23, indicating that the medium-term trend is bullish. As long as PEPE stays above this indicator, investors might view this as a sign of strength, suggesting the potential for a rebound. According to CoinMarketCap, PEPE trading volume has dipped 12% in the past day to $126 million. This decline has positioned it as the fourth most-traded meme coin globally, behind DOGE, SHIB, and MEME. Etherscan.io data also shows that the number of unique wallet addresses holding PEPE has stagnated recently. All of these factors suggest a cautious market sentiment towards PEPE. Twitter Analysts Believe Long-Term PEPE Outlook Remains Bullish Notably, there has been no clear catalyst for PEPE's recent pullback. Therefore,...
---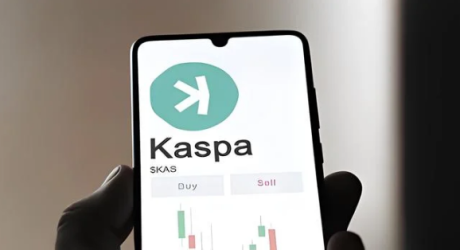 Kaspa Rules The Weekend Top 100 Coin Roster With 63% Rally – Detai...


Kaspa (KAS) has emerged as a notable altcoin, drawing considerable interest from investors. Notably, the cryptocurrency has achieved its all-time high, experiencing an impressive 66% increase over the previous week. Examining the monthly performance charts reveals an even more substantial upward trajectory, with KAS exhibiting a remarkable surge of over 90%. Zooming out to a year-long perspective, the altcoin has witnessed an astonishing increase of over 2,000%, showcasing its significant growth over this extended period. Investors are closely monitoring Kaspa as it continues to showcase strong bullish momentum, reflecting the cryptocurrency market's dynamic nature. The rapid and substantial increases in both short-term and long-term intervals underscore the token's potential for high returns. Kaspa Shows Mettle, Pulls Off Its Own Rally With Bitcoin surpassing the $36,800 threshold and Ethereum exceeding $2,000, the native token of Kaspa pulled off its own ascent, rising from approximately $0.070986 to reach an unprecedented peak of $0.092917. Based on the aforementioned data, it can be observed that Kaspa is one of the limited number of tokens now experiencing their highest recorded values. Many cryptocurrencies registered a significant decline from their historical peak values following the occurrence of a market downturn commonly referred to as the 'crypto winter.' This period witnessed the collapse of prominent crypto entities such as Terra Luna and FTX crypto exchange. B...
---
Pepe Climbs 21% – What's Igniting The Meme Coin Fire?


PEPE, the meme coin that had seemingly fallen into silence with no major positive developments, has staged a significant comeback in the crypto market. Today, the coin experienced a noteworthy surge, witnessing a price increase of $0.000001417 in 24-hour trading, marking an impressive 21% rally. Highlighting PEPE's Potential The sudden surge in PEPE's value has sparked interest and speculation within the crypto community. One possible catalyst for this upward movement is the revelation of PEPE's undervaluation index. Top-11 #PJTs with Market Cap from $300M to $500M by #Undervaluation Index (UI*) #UI is a Market Cap to 24H Trading Volume ratio applied to PJTs with a similar Market Cap. The lower the UI, the more the PJT is undervalued.$SUI $TIA $TRB $PEPE $COMP $QTUM $DASH $AGIX $ASTR… pic.twitter.com/ZvLlEiCRTV — Cryptolaxy #StandWithUkraine (@Cryptolaxy) November 7, 2023 Cryptolaxy, a prominent crypto analysis platform, took to social media on platform X to share that PEPE's undervaluation index stands at 4.2. The undervaluation index serves as a metric to assess whether an asset is trading at a price that accurately reflects its true value. In the case of PEPE, with an undervaluation index of 4.2, the coin appears to be trading below its potential value, hinting at the possibility of a forthcoming price uptick. Significance Of Whale Movement Adding to the intrigue surrounding PEPE's resurgence, Lookonchain, a blockchain analytics platform, drew...
---
A Closer Look at Pepe Coin and Bitcoin Spark's Potential


Whether a seasoned crypto investor or a newbie, unlocking cryptocurrency prosperity begins with exploring unique opportunities. Pepe Coin and Bitcoin Spark are promising options with enriching features worth exploring. PEPE, with its whimsical origins in internet culture, and Bitcoin Spark, an innovative fork of the dominant Bitcoin, offer distinct channels to explore. Most notably, Bitcoin Spark's ICO offers an interesting opportunity as its launch is days away, Bitcoin Spark (BTCS) Amidst an explosive ICO, this Bitcoin alternative offers a unique investment and money-generating ecosystem. In ICO phase nine, BTCS at $3.50 peaks and provides an affordable investment opportunity as its November 30 launch nears. The project offers a 5% bonus on complete BTCS purchases and guarantees a 300% ROI during its launch at $10. Many investors have identified a replica of the explosive BTC performance in BTCS as early adopters' content with their locked 800% ROI. Bitcoin Spark pursues an inclusive, participatory approach in its ecosystem through a Proof of Process technique. A refined mixture of staking (PoS) and PoW, Bitcoin Spark's PoP empowers users to level the crypto mining barriers. BTCS encourages resource contribution for rental to users without processing power and rewards contributors under the Proof of Work done mechanism. The rented computing power ensures broad participation as anyone can mine, and the platform becomes self-sustainable. The Bitcoin Spark applica...
---
Crypto Experts Think This Coin Could Explode Following Its IDO


Crypto analysts on the lookout for the next explosive crypto are converging on their mark. Multiple experts have highlighted Meme Kombat ($MK) in recent days, signaling that this meme coin could be the next token to 10x after launch. Analysts are excited about Meme Kombat because it's more than just another meme coin. The project is playing on the competition between popular memes, setting up a virtual fight tournament in which memes like Shiba Inu, Pepe, Wojak, Sponge, and others will duke it out. $MK token holders can stake their coins to wager on these virtual battles, creating an exciting betting environment with potentially high stakes. Betting is also a strong incentive for the community to own $MK tokens, which should help demand outpace supply. Investors in $MK can also stake their tokens and earn 112% APY—among the highest staking rates of any meme token right now. Crypto Experts Back Meme Kombat, Highlight Project's Potential to Explode Crypto influencer Michael Wrubel, who has more than 310k subscribers on YouTube, was one of the first to call out Meme Kombat's potential. He points to the fact that $MK has the viral potential of a new meme coin project, but it's likely to avoid the post-IDO crash that more meme tokens suffer. That's because Meme Kombat can easily add new memes to its fighting tournament over time—thus enabling it to grow as the meme landscape changes and prosper regardless of what meme is hot. Satoshi Sta...
---
How High Can Solana Go After Surging 85% This Month? Can This Meme Coin ...


Solana (SOL) has been on an absolute tear last month after surging by over 85%, leaving the rest of the top-20 ranked coins in its dust. The cryptocurrency trades above $40, setting a fresh 13-month high as it recovers from the capitulation suffered during the FTX fallout. With altcoin projects rising, traders are also looking to alternative projects that can pump next, with one standing out after raising over $1 million. Solana Sees Epic Comeback Following FTX Fallout as VanEck Predicts 10,000%+ Surge Solana has seen an epic comeback following the FTX fallout of November 2022 as it recovers all the incurred losses. The Solana ecosystem suffered significant uncertainty during the FTX collapse as Former CEO Bankman-Fried had substantial investments in Solana-based projects, and the Solana Foundation itself had a large FTT treasury. Despite this, SOL is up by 435% from the December 2022 lows and surged by an epic 80% throughout October, allowing the cryptocurrency to break back above $40 and set a fresh thirteen-month high. The price surge allowed Solana to regain the seventh-ranked position, which currently holds a $17.8 billion market cap. Recently, global asset manager VanEck stated that they expect SOL to increase by over 10,000% in its 2030 bullish scenario. The firm, with over $75 billion in assets under management, stated that Solana would host the first DeFi app with 100 million users and expect the ecosystem to be monetized at 20% of Ethereum's take rate - leadi...
---
Floki Inu Sister Coin TokenFi Pumps, What Meme Coins Could Surge Next as...


The meme coin craze is back in full swing as Floki Inu's sister token, TokenFi (TOKEN), sees a massive price pump. TOKEN is now ranked first on DEXTools' list of hot new projects and looks primed for further growth in the coming days. With meme coin prices turning green once more, many investors are searching for hidden gems that could also provide huge returns – with all eyes now on Meme Kombat (MK) as it continues to turn heads in its presale phase. TokenFi's Value Rockets 10,000% as Meme Coin Frenzy Returns In the past week, TOKEN's value has soared over 10,000%, going from $0.000469 to $0.0494. According to DEXTools data, TOKEN now boasts a market cap of $23.6 million and saw over $6 million in trading volume in the past 24 hours. TokenFi's impressive start has also led to a listing on CoinMarketCap and CoinGecko. The project was launched in late October as a sister token to the well-known Floki Inu (FLOKI) meme coin and aims to make token creation easy and accessible to everyone. Some of TokenFi's key features include a Token Launcher to create custom ERC-20 and BEP-20 tokens without coding and Generative AI for quick NFT artwork generation. Additionally, the token's association with FLOKI has helped it obtain listings on well-known exchanges like LBank, SuperEx, and CoinW in recent days. Whether TOKEN's explosive momentum continues is still up for debate, but for now, it remains one of the most talked-about new mem...
---
This Meme Coin Explodes 400% Following Elon Musk X Post


TL;DR Musk's Recent Tweet Impact: After Elon Musk posted a birthday picture of his dog, Marvin, the price of the memecoin Marvin Inu soared by over 400%, though it later settled at roughly 100% higher than its yesterday's value. Historical Influence on Cryptos: This isn't the first time Musk's tweets have impacted cryptocurrencies. Earlier mentions, such as dressing his pet Floki as CEO of X, led to a 40% surge in Floki Inu, and a 'Baby Doge' tweet caused the coin's price to jump nearly 90%. Risks with Memecoins: While memecoins can offer rapid price surges, they also come with significant investment risks. The Elon Musk Effect The world's wealthiest man and owner of X (Twitter) has a serious influence in the cryptocurrency space. The latest example is his most recent post and the subsequent reaction coming from a less-known memecoin. Specifically, Musk uploaded a picture of his dog posing in front of a cake with candles. 'Today is also Marvin's birthday,' the post reads. Today is also Marvin's birthday pic.twitter.com/HWkb8RNvi8 — Elon Musk (@elonmusk) November 1, 2023 Shortly after his interaction at the social media platform, the price of Marvin Inu spiked by over 400% (per CoinGecko). In the following hours, the MARVIN retraced significantly but is still approximately 100% up compared to yesterday's valuation. Not the First Time Tweets coming from Musk have impacted the prices of numerous cryptocurrencies over the years. For example, Tesla's CEO dre...
---
More Coin (

#COIN

) News