| | | |
| --- | --- | --- |
| | Cap | #CAP |
---
| | | | | |
| --- | --- | --- | --- | --- |
| CAP Price: | $171 | | Volume: | $39.4 K |
| All Time High: | $846 | | Market Cap: | $17.1 M |
---
---
| | | | | |
| --- | --- | --- | --- | --- |
| Circulating Supply: | 100,000 | | Exchanges: | 2 |
| Total Supply: | 100,000 | | Markets: | 2 |
| Max Supply: | — | | Pairs: | 1 |
---
---
---
The price of #CAP today is $171 USD.

The lowest CAP price for this period was $0, the highest was $171, and the current live price for one CAP coin is $170.78585.

The all-time high CAP coin price was $846.

Use our custom price calculator to see the hypothetical price of CAP with market cap of ETH or other crypto coins.
---
---
The code for Cap crypto currency is also #CAP.

Cap is 2.3 years old.
---
---
The current market capitalization for Cap is $17,078,585.

Cap is ranking upwards to #1111 out of all coins, by market cap (and other factors).
---
---
There is a modest daily trading volume on #CAP.

Today's 24-hour trading volume across all exchanges for Cap is $39,427.
---
---
The circulating supply of CAP is 100,000 coins, which is 100% of the total coin supply.

A highlight of Cap is it's exceptionally low supply of coins, as this supports higher prices due to supply and demand in the market.
---
---
CAP has very limited pairings with other cryptocurrencies, but has at least 1 pairing and is listed on at least 2 crypto exchanges.

---
---
Note that there are multiple coins that share the code #CAP, and you can view them on our CAP disambiguation page.
---
---
---
---
Stablecoin Economy Continues to Deflate — USDC's Market Cap Shed $...


Just over two months or approximately 83 days ago, the stablecoin usd coin (USDC) had a market valuation of around $55.52 billion and since then, USDC's market capitalization has lost 12.05%. For most of 2022, the second largest stablecoin by market capitalization, USDC has been above the $50 billion mark, but this week the crypto asset's market valuation is around $​​48.82 billion.Following Tether's Recent Stablecoin Reduction, USDC's Market Cap Drops 12% In mid-June, Bitcoin.com News reported on the largest stablecoin asset tether (USDT), as USDT's saw more than $12 billion erased from the market cap in two months and at that same time, usd coin's (USDC) market cap rose by 9%. However, USDC's market cap has shrunk a great deal during the last 83 days, as it has dropped by $6.7 billion since July 7, 2022. At the time of writing, at 4:15 p.m. (ET) on Wednesday afternoon, USDC's market valuation is $48.82 billion and on July 7, it was much higher at roughly $55.52 billion. USDC's market cap today is under the $50 billion zone but for most of 2022, the stablecoin's market valuation remained above that region. On February 1, 2022, USDC captured the $50 billion mark, in terms of market capitalization, and it remained above that region until April 17. After May 13, USDC once again reclaimed a market valuation above the $50 billion zone, and it remained that way for roughly 130 consecutive days. While USDC's market valuation shrunk by 12.05% during the last 83 days, ...
---
This Week's NFT Sales Slide, Bored Ape Market Cap Drops 21%, Floor Price...


Non-fungible token (NFT) sales this week dropped 10.88% lower than the week prior. Roughly $118.02 million worth of NFTs were sold this week compared to last week's $132.43 million. Further, the top two NFT collections with the largest market capitalizations shed significant value during the past seven days. While Bored Ape Yacht Club's market valuation lost 21.29%, Cryptopunks' market cap slid by 19.18%.NFT Sales and Prices Nosedive NFTs had a lackluster week as sales and prices have followed in sync with falling crypto asset prices. Statistics show that a large number of NFT collections have lost considerable market value during the past week. For instance, metrics show that Bored Ape Yacht Club's (BAYC) floor value on September 13, 2022, was $114,388 and today, the floor value is around $90,026. BAYC's market valuation on September 13 was $1.14 billion and today it's down 21.29% to $900.25 million. Data shows that the second most expensive NFT floor value belonged to Cryptopunks on September 13, and that's still the case today. However, the cheapest Cryptopunk last week was around $98,941, but today you can get one for $79,960. Cryptopunks' market cap has nosedived 19.18% lower during the past week. The same can be said for a majority of blue chip NFT collections like PROOF Collective, Mutant Ape Yacht Club (MAYC), Castaways, and Doodles. Seven-day statistics show that the BAYC NFT collection is the compilation with this week's top sales, as $8,603,290 in trades were rec...
---
When Will Crypto Winter Thaw Out? Total Crypto Market Cap (TOTAL) Septem...


In this episode of NewsBTC's daily technical analysis videos, we examine the total cryptocurrency market cap (TOTAL) following Ethereum Merge-related disappointments and sideways Bitcoin price action, and attempt to understand how long crypto winter might last. Take a look at the video below: VIDEO: Total Crypto Market Cap Analysis (TOTAL): September 20, 2022 Bitcoin price action continues to go mostly nowhere and Ethereum has pulled back due to Merge-related sell the news profit-taking, so in the video below we take look at these factors combined via the Total Crypto Market Cap chart. When Will The Cryptocurrency Market Bottom And What Next? Sentiment, price action, and technical indicators all are behaving similarly to the 2018 bear market bottom. If no new lows are made, taking a bars pattern fractal from the bear market bottom and fitting it over the current price action could give some clues into what to expect. Fitting the fractal perfectly involves increasing its size slightly, which results in a higher high if the similarities were to continue. The higher high would also occur at around the same trend line where the last double top formed. Connecting resistance levels and support levels could create the structure of a rising wedge or in Elliott Wave terms, an ending diagonal. Ending diagonals form when an asset's price has climbed far too much too fast. Here is access to a FREE 1-hour course on how to spot an Elliott wave pattern on a p...
---
Stablecoin Economy Growth Stagnates for 73 Days, USDC Market Cap Slides ...


Since the Terra stablecoin fiasco in May, the top stablecoins by market capitalization dropped 10.66% from ​​$171.37 billion to today's $153.09 billion. During the last two months, the top stablecoins by market capitalization have seen little growth remaining at $153 billion since mid-July. For More Than 2 Months Stablecoin Market Caps Stagnate Seeing Little Growth Following the significant climb since mid-2020, the stablecoin economy has seen growth slow during the last few months. In mid-April 2022, the stablecoin economy neared the $200 billion range for the first time in history, but following Terra's stablecoin fiasco, more than $35 billion disappeared from the stablecoin economy by May 13, 2022. On May 12, 2022, the stablecoin economy was 10.66% larger than it is today at $171.37 billion. By July 7, the stablecoin economy was down to $154 billion, according to stats saved by archive.org via coingecko.com. The stablecoin economy has remained stagnant in terms of growth during the past 73 days. Tether (USDT), the largest stablecoin market cap, has grown slightly rising 0.7% during the past month, while usd coin (USDC) saw a 4.9% decline. Binance's stablecoin BUSD saw an 11.1% increase, while DAI, FRAX, and TUSD declined during the last 30 days. Pax dollar (USDP) jumped 19.7% higher this past month, but neutrino usd (USDN) dipped by 9.5% lower. Besides BUSD and USDP, celo dollar (CUSD) was one of the only stablecoin market valuations that grew, as CUSD saw ...
---
Crypto Market Cap Soars Above $1T: Bitcoin Taps 2-Week High


Bitcoin doubled down on its recent gains by surging to a new two-week high above $21,500. Most altcoins are also in the green once again, with ATOM, XLM, and ICP standing out as the best performers. Bitcoin Saw New Weekly High The start of the month brought a lot of pain to the bulls as bitcoin fell below the coveted $20,000 and was unable to reclaim it. The situation worsened a few days ago when the cryptocurrency suddenly dumped to a six-week low of $18,500. However, it reacted in a positive manner by jumping above $19,000 almost immediately. Friday came with more gains as BTC jumped above $20,000. At this point, news emerged that MicroStrategy intends to allocate another $500 million for BTC purchases by selling some of its stocks. The asset reacted with another price increase and shot up to a two-week high just above $21,500. As of now, it has retraced slightly but still stands north of $21,000. Its market capitalization has reclaimed $400 billion and its dominance over the altcoins has recovered some ground and now stands above 39%. BTCUSD. Source: TradingView Altcoins See Green Again The altcoins outperformed BTC up until two days ago, evident from the bitcoin market dominance metric, but most are calmer now. Ethereum went from a multi-week low beneath $1,500 to north of $1,700 in mere days. Perhaps fueled by hype from the upcoming Merge, the second-largest crypto is up by another 1% today. BNB, Ripple, Polkadot, Dogecoin, and MATIC have seen similar daily gains. Cardan...
---
Crypto Market Cap Slips Below $1 Trillion as Altcoins Bleed Out (Market ...


The total cryptocurrency market capitalization dropped below $1 trillion on Saturday as the majority of altcoins are bleeding out. Bitcoin also dropped below the coveted $20,000 as the bulls failed to produce any meaningful increases. Bitcoin Below $20K The primary cryptocurrency has failed to chart any notable increases in the past 24 hours and is down some 1.3%. The bulls attempted to push the price upwards on a few occasions but were unable to do so. Eventually, this allowed sellers to prevail and to once again push BTC below the coveted $20K level. Source: Quantify Crypto The last 24 hours saw about $28 million worth of BTC positions being liquidated, which is relatively insignificant, showing that the volatility has also dried off. At this time, ETH futures traders seem to be a lot more prevalent. Altcoins Bleeding Out The majority of alternative coins lost between 1% and 3% over the past 24 hours in a slow sideways decline which is very characteristic of bear markets. Source: Quantify Crypto ETH lost about 2.61% over the period, and that led to about $90 million worth of ETH positions being liquidated. The largest single liquidation order had a face value of $1.86 million, and it took place on OKEx. Solana lost 1.5%, MATIC - 1.2%, Ethereum Classic - 1.42%, NEAR - 2.3%, and so forth. It appears that the biggest outlier over the past 24 hours is Filecoin, which is up almost 9%. On the other hand, Helium's HNT token is down 7.5% - the cryptocurrency that lost the most. The...
---
TRON Volume And Market Cap Down Despite Social Media Hype


According to recent news reports, Tron (TRX) outperformed both Bitcoin and Ethereum in terms of energy efficiency. TRX social dominance up TRX price down by 2.97% Future trends show TRX to plunge further Compared to Bitcoin, Tron uses 99.9% less energy (just 162,868 kWh). Being a major issue in the most recent session, crypto mining has been welcome publicity for Tron. The Tron DAO recently tweeted a link to a blog post where they provided an update on some of their on-chain metrics and informed their followers of the exciting development. Apparently, the number of accounts added has increased, and that Tron's height has surpassed 43.61 million. Tron added over 971880 accounts this week, according to the blog post. According to CoinMarketCap, TRX price has nosedived by 2.97% or trading at $0.06347 as of press time. The TRON coin appears to be expanding quickly, as seen by a jump in transactions and TVL. Although there have been sporadic surges, its social dominance metric has remained stable. TRX Down In Terms Of Market Cap, Volume It's not all sunshine and roses for TRX, despite the fact that things are looking up on the social media front. Since May, there has been a declining trend in both volume and market capitalization. In addition, Tron's volume metric has experienced extreme fluctuation. The level of development activity has likewise dropped by an unheard-of amount. This might be a sign that the Tron technology is not likely to see many breakthroughs or sign...
---
Crypto Market Cap Below $1T, Bitcoin Fights for $20K (Weekend Watch)


After yesterday's price plunge towards and beneath $20,000, bitcoin has stalled and struggles to remain above that coveted line. The altcoins also suffered quite a bit at the start of the weekend, and most sit calmly now. Bitcoin Fights for $20K The previous week was particularly harmful to the primary cryptocurrency, which dumped by more than $4,000 in less than seven days to a monthly low of around $21,000. It spent most of this past week around that level, trading sideways. The largest price fluctuation came on Thursday when the asset tried to reclaim $22,000 but was stopped in its tracks. This led to more violent consequences, especially after Fed Chair Jerome Powell reiterated the central bank's stance on fighting inflation. In a matter of hours, BTC slumped by more than a grand. The landscape worsened yesterday morning when bitcoin took another dive and dipped below $20,000 for the first time since the middle of July. Since then, it has been unable to recover more than a few hundred dollars and now sits just above that line, meaning that its market cap has remained stuck below $400 billion. Cryptocurrency Market Overview. Source: Quantify Crypto Altcoins Sit Tight The alternative coins suffered just as badly as BTC, if not more, yesterday but have remained calm since then. Ethereum slipped below $1,500 in the past 24 hours and still sits around that level. It's worth noting that the second-largest crypto had spiked above $1,700 just a few days ago, but there were severa...
---
Avalanche (AVAX) Tries Comeback, Unfazed By $2-B Market Cap Loss In Last...


Avalanche (AVAX) has pushed forward with its its ascent, despite market obstacles and negative circumstances over the past few weeks. Analysis of the Avalanche price reveals a bearish trend AVAX market sentiment remains bullish AVAX/USD trading at $20.57 as of this writing Due to the unfavorable market conditions, its market cap dropped by almost $2 billion over the last two weeks, but it is now trying to recover. At the time of writing, Avalanche's market cap - at $5.8 billion - was below its monthly high but above its monthly low. But with the market still trying to recover from last week's fall, will more value permeate the blockchain network now? Avalanche Price Circling Support Line It should be noted that for the past five days, AVAX has been circling above its support line. Its rising range, during which it has been oscillating for the last nine weeks, has the same support line. As the cryptocurrency declines approaching the $22.62 level, Avalanche price research reveals a bearish trend in the market. The $23.63 level is now acting as resistance for the AVAX/USD pair, and it must be broken in order for the pair to go higher. But it's likely that the bears will take over the market and drive the price down to the $22.52 support level. The one-day Avalanche price analysis has verified a negative trend, and the price is now declining once more. The AVAX/USD pair has been declining since last week and is currently trading at $20.58. The price movement continues to b...
---
WATCH: Daily Technical Analysis August 24, 2022: Total Crypto Market Cap...


In this episode of NewsBTC's all-new daily technical analysis videos, we are looking at the total crypto market cap using Elliott Wave Theory. Specifically, this episode looks at where the current corrective phase may be along with where the cryptocurrency market is in its overall bull cycle. Take a look at the video below. VIDEO: Total Crypto Market Cap Analysis (TOTAL): August 24, 2022 Looking at the total cryptocurrency weekly chart, we examine the different types of corrections the crypto market might be in according to common Elliott Wave corrective patterns. Elliott Wave Theory was developed in the 1930s by Ralph Nelson Elliott and is based on the idea that markets move in specific patterns called waves. Prices move upward in a five-wave pattern called a motive wave where each odd numbered wave moves with the primary trend. Even numbered waves correct against the primary trend. These patterns appear on various timeframes and are what power primary, secondary, and minor trends. Double-Three Complex Zig-Zag Correction Could Be Completed We first look at the recent corrective phase, starting with the late 2021 higher high. Typically a higher high suggests an uptrend should continue. However, certain Elliott Wave corrective patterns can be incredibly deceptive. The corrective phase may or may not be over yet. There are two types of Elliott Wave corrective patterns possibly in play: a double-three complex correction with a nasty zig-zag that chopped up the cryp...
---
Crypto Market Cap Falls To $1 Trillion After Bitcoin Takes A Blow


The 2022 bearish trend is still pushing many crypto prices below expected marks. The market also spiked a few times amid the raging crypto winter in the last few months. But the pullbacks have persisted and continue to overthrow the short-lived rallies. Apart from companies closing up shops, downsizing staff, and declaring bankruptcy, investors have lost millions this 2022. Moreover, the continuing downward trend in crypto prices has caused billions of losses to the general crypto market capitalization. At the peak of the crypto winter, the overall market cap fell below $1 trillion, causing massive panic in the crypto community. Thankfully, it rallied to $1 trillion and later surpassed it. But now, it seems the trend has started moving downwards once again. Crypto Market Tanks Following Bitcoin The crypto market cap pushes the lower limit towards a fall below $1 trillion. This is not surprising given that Bitcoin's price is again falling towards $21K. As of press time on August 21, BTC is trading at $21,320, showing a 1.35% loss from the August 20 price. This price level represents a 14% loss in Bitcoin price this past week. As a result, the total crypto market cap is falling towards a level it has already surpassed. Analysts are wondering if the cap will hold firm at that level. Apart from the bitcoin price collapse these few days, other indicators of its value seem positive. For instance, Bitcoin market dominance has increased by 0.5%. Bitcoin is priced above $21,000 on th...
---
Market Cap Back At $1T After Bitcoin Lost 14% Weekly (Market Watch)


The cryptocurrency market is going through a rough patch, with the last few days seeing billions wiped off its total capitalization. Bitcoin has pulled below $21K once again. All in all, the market cap is closing in on $1 trillion once again, and it's interesting to see if the coveted level will hold. Bitcoin Retracing Below $21,000 At the time of this writing, the leading cryptocurrency has once again pulled back below $21,000 and is charting a decline of 2.2% in the past 24 hours alone. Source: Binance via TradingView Over the past day, Bitcoin's dominance - the metric that's most commonly used to gauge the cryptocurrency's share relative to that of the entire market - increased by almost 0.5%. This means that over this period, BTC performed better than altcoins. However, the entire market is looking particularly shaky at the moment. With this week's uncertain opening, the total losses for Bitcoin over the past week amount to about 14%. Altcoins Underperform, ETH Approaching $1.5K As mentioned above, Bitcoin performed better than the rest of the market and this is evident in the price of the major altcoins. Source: Quantify Crypto As seen in the table above, Ethereum is down 3.5% in the past 24 hours, while SOL, DOT, AVAX, LINK, UNI, and others, are down almost 5%. The cryptocurrency that lost the most in the past day is Celsius Network's CEL token - down 21%, followed by STEPN's GMT and ETC, which are down about 6.5%. On the other hand, EOS seems to be the best performer, ...
---
Mid Cap Crypto Coins Lead In July, Best Way To Weather The Winter?


While the crypto market had succumbed to the winter, there are some digital assets that have refused to be dragged down with it. These cryptocurrencies putting up a harder fight than even their larger counterparts have been able to keep their heads above water. Two weeks into the new month and most assets in the space are already in the red. However, the Mid Cap cryptocurrencies have barreled in the opposite direction. Mid Cap Index Takes The Lead The July market has not been a favorable one for investors. This is evident in the red figures plastered all across the charts. These coins are those that have proven themselves over time and as a result, have built an impressive community behind them. Given this, they have been able to shoulder the bear market better than any other cryptocurrencies. While other indexes had been seeing negative returns, the Mid Cap Index is up 1.9% in the first two weeks of July. Mid Cap Index is in the green | Source: Arcane Research For comparison, bitcoin is down -0.2% since July started. The small cap index has done better than bitcoin in this regard but still remains in the red with -0.1% so far. As for the Large Cap Index, they have taken the largest hit in the market. These top 10 tokens have seen a combined -0.9%, the largest losses in the market. Crypto Market Leaders Despite the Mid Cap Index maintaining the most recovery during the bear market, the crypto market leaders have still retained their hold on the market. Bitcoin's domina...
---
Celcius Market Cap Crashes 86% On Year-To-Date Basis As Company File For...


Investors in the failing cryptocurrency lending startup Celsius are still losing money weeks after the company filed for bankruptcy. Customer withdrawals had been frozen. Celcius Market Cap Crash 86% As the company's problems worsen, investors have stepped out to relate their experiences following the withdrawal freeze and the ensuing bankruptcy application. One user who placed their entire life money in Celsius lost everything. Uncertainty over when business as usual will return further complicates the situation for the affected investors. Even though Celsius voiced optimism about allowing withdrawals, the most recent developments continue to dash investors' hopes. The firm's issue also seems to have played a role in the native token CEL's notable capital outflows. According to CoinMarketCap, CEL's market value has dropped by 85.84% year-to-date in 2022, from $1.06 billion on January 1 to $0.15 billion on July 14. CEL market cap YTD. CEO Alex Mashinsky of the company stated in the statement that the filing was 'the right choice' for the business. After limiting customer withdrawals due to harsh market conditions that affected liquidity, Celsius ran into difficulty early last month. The company filed for bankruptcy on July 13 even though it had previously told users that it was trying to return to normal operations. The CEO noted: "I am confident that when we look back at the history of Celsius, we will see this as a defining moment, where acting with resolve and conf...
---
Negative CPI Report Causes Bitcoin Market Cap To Lose $15 Billion In 10 ...


For the month of June 2022, the US Bureau of Labor Statistics published its Consumer Price Index. The Negative CPI was found to be 9.1%, the largest inflation increase in the US in the previous 40 years. The Federal Reserve's monetary policy is determined by the CPI, which is a reliable indicator of inflation. Negative CPI Report Causes Bitcoin To Tumble Prior to the release of U.S. inflation statistics on July 12, the price of Bitcoin (BTC) settled into a solid holding pattern, which ultimately added more negative volatility. According to the latest CPI report for June, inflation in the United States reached 9.1%, which is the highest level since November 1981. This news only served to accelerate the downward trend in Bitcoin and the cryptocurrency market. Following the release of the CPI, BTC falls by around 4% within ten minutes. Traditional market gauges like the S&P 500, Dow Jones, and NASDAQ are all sharply lower. According to TradingView data, Bitcoin is currently trading at $19,180, down 3.45% on the day and 4.70% for the past week, with a total market cap of $366 billion. Notably, the flagship digital asset lost $15 billion from its market capitalization, dropping from $379.91 billion to $364.55 billion. Bitcoin market cap at $374 Billion. The CPI for the previous month revealed an increase in inflation of 8.6% year over year, the highest level since 1981. The Fed implemented quantitative tightening monetary policies in response to extremely high inflation. The ent...
---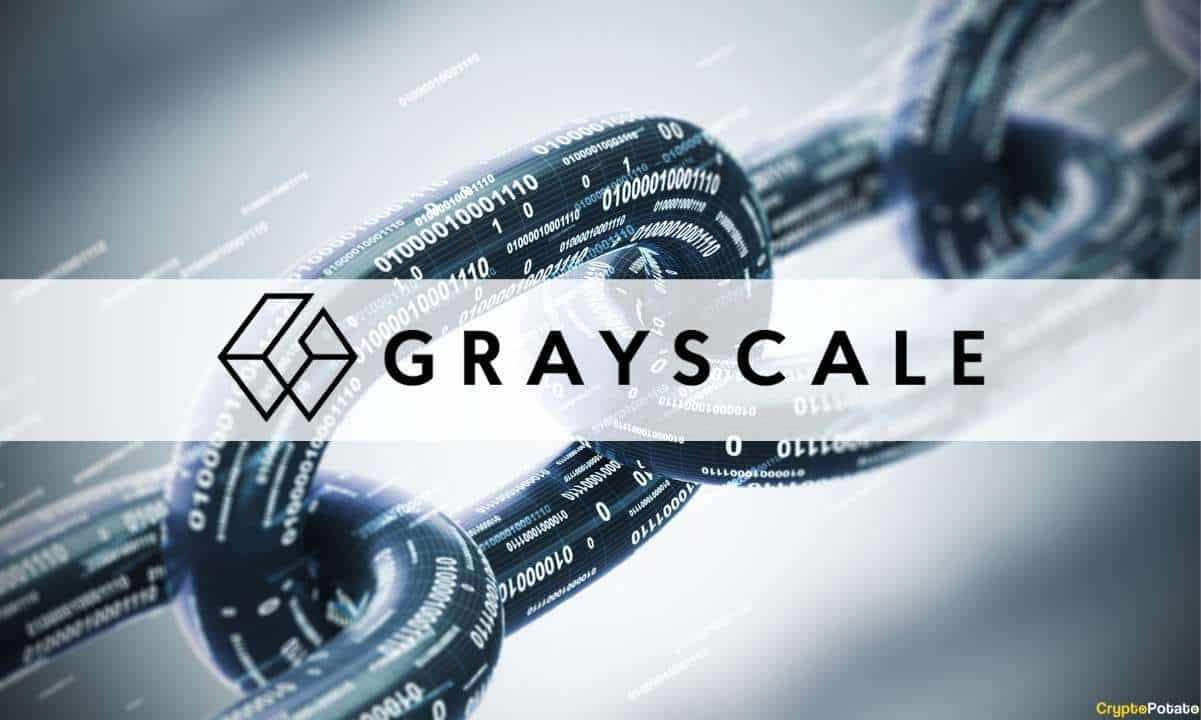 Here Are the 5 Cryptocurrencies Removed From Grayscale's Digital L...


Grayscale, whose focus lately has been primarily on turning its flagship Trust into a spot Bitcoin ETF, has removed five altcoins from its Digital Large Cap Fund. The assets in question are Bitcoin Cash, Chainlink, Litecoin, Polkadot, and Uniswap. The statement from earlier this week informed that the largest digital asset manager had sold 'certain amounts of the existing Fund Components in proportion to their respective weightings.' Consequently, Grayscale has removed BCH, LINK, LTC, DOT, and UNI from the Digital Large Cap Fund and will not add any replacements. Bitcoin continues to have the largest share within the aforementioned fund with 68.88%, followed by Ethereum 25.22%, Cardano (2.71%), Solana (2.23%), and Avalanche (0.96%). Grayscale has also removed Yearn Finance (YFI) from its DeFi Fund and will not replace it with another asset. Uniswap (56.35%) is the clear leader in this product, MakerDAO (13.49%), Aave (12.44%), Curve DAO Token (7.48%), Amp (5.52%), and Compound (4.72%) are next. Lastly, the asset manager has delisted Stellar Lumens from the Smart Contract Platform Select Ex ETH Index, where Cardano, Solana, and Polkadot have the largest shares. These changes come at an intriguing time for Grayscale, which has seen its AUM decreased considerably in the past year or so. The company is mainly focused on converting its Bitcoin Trust into a spot Bitcoin ETF in the States, which has seen little-to-no success. The SEC rejected Grayscale's latest application, which p...
---
Dogecoin Adds $1 Billion To Its Market Cap Folllowing Elon Musk's ...


Following Elon Musk's Boring Company's announcement, it now allows consumers to pay using Dogecoin. As a result, DOGE has increased by 5% during the past day. But after that, it decreased by over 2%. However, it had a market value increase of almost $1 billion during the past 24 hours. With a market cap of $10.484 billion, DOGE overtook Polkadot and other currencies to rank as the tenth-largest cryptocurrency. According to CoinGecko statistics, DOGE increased by around 13% during the course of the past seven days. The crypto sector is still plagued by uncertainty and anxiety, though. Data from CoinMarketCap indicate that with a rise of about 2% over the last 24 hours, the global cryptocurrency market capitalization was trading higher at $930.89 billion. However, the overall volume of the cryptocurrency trade fell by approximately 18% to $53.35 billion. Dogecoin is currently trading at $0.0706 on the daily chart | Source: DOGE/USDT chart from Tradingview.com Pay With Dogecoin For A Ride: Elon Musk's Boring Company Announcement According to CNN on Wednesday, the Boring Company has made it possible for users to use DOGE to pay for rides in its recently launched Vegas Loop. The Loop is a transportation system where Tesla car drivers ferry people through a tunnel beneath Las Vegas. The first Loop station, which debuted last Friday, is located outside the Las Vegas Convention Center, but the business intends to build a 29-mile network of tunnels under the city with 50 stations in ...
---
Ripple Overtakes Cardano in Market Cap Top: CoinMarketCap


Despite a suspicious lull in the crypto market, CoinMarketCap's top by market capitalization remains the site of a heated battle for top spots between Ripple (XRP) and Cardano (ADA). Back in late May, Cardano was overtaking Ripple by $2.3 billion in capitalization and ranked sixth in the top. Then, in a period of general panic and growing capitulation, both projects lost their places, giving in to stablecoins. Now, as of June 24, one of them has managed not only to get ahead of its competitor, but also to reach a new height. So, Ripple climbed to sixth place at the top with $18 billion in capitalization, leaving Cardano behind by a billion dollars. What is funny is that at the very end of May, both companies had several billion more in capitalization, and the current position Ripple is taking is primarily due to today's impressive 13% increase in the price of XRP, which is twice the price of Cardano (ADA). Well, at least there is growth, and thanks for that. Market cap top battle continues The battle between Cardano and Ripple is definitely not over. Both projects are waiting for a breakthrough in their way and have a couple of aces up their sleeves that, given the right circumstances, will help them not only consolidate their sixth-eighth places at the top, but possibly go further and take the sweet fifth place of Binance Coin (BNB), which embodies the power of one of the largest crypto exchanges in the world and a very popular bloc...
---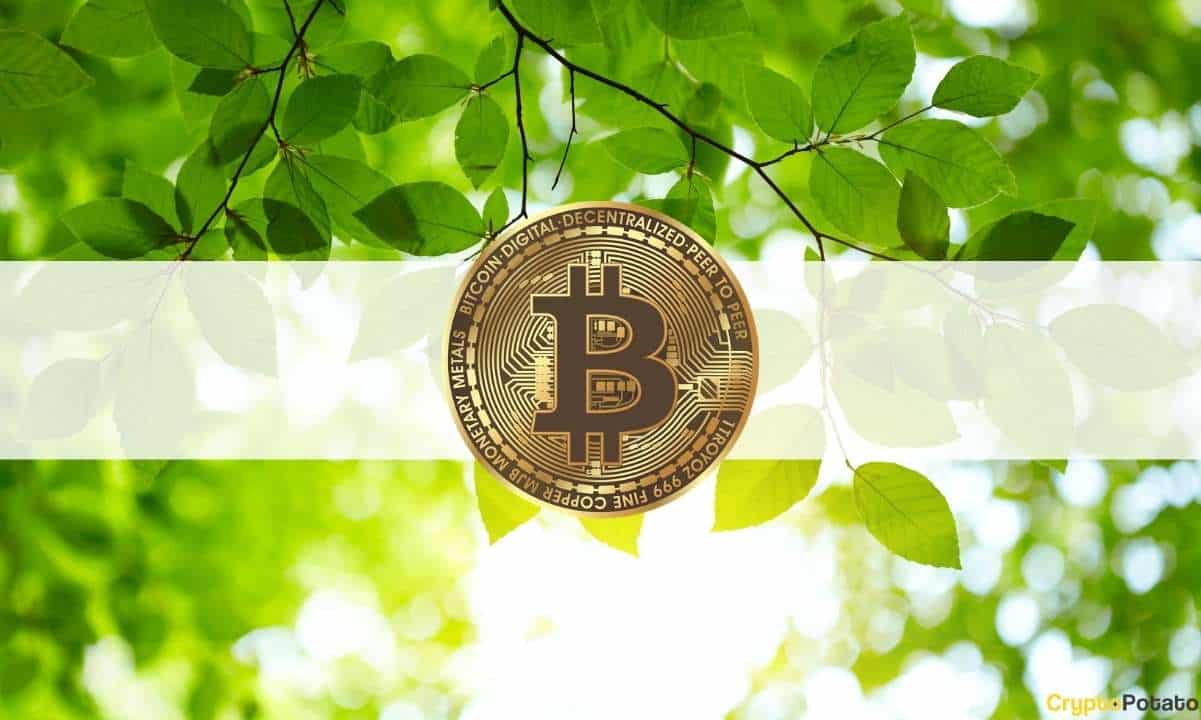 Crypto Market Cap Nears $1 Trillion as BTC Reclaims $21K (Market Watch)


Bitcoin's consolidation continues as the asset has stalled above the $21,000 level. Most altcoins have also calmed today after the recent volatile ride, with the most impressive gains coming from Cardano and Dogecoin. Bitcoin Stands Tall Above $21K Following the massive turbulence and substantial price declines BTC experienced in the middle of June, the past seven days brought some sort of a recovery phase for the asset. Just last Sunday, it plummeted to an 18-month low of $17,500. However, Monday started on a better note as the cryptocurrency bounced off and even neared $20,000. Although it failed to reclaim that level at first, it did so a few days later. Thus, BTC found itself trading above $21,500, a weekly high, as the bulls tried to regain control over the market. Bitcoin was rejected there at first and slipped below $20,000 after Fed Chair's latest affirmation about continuing to raise the interest rates. Since then, the asset has gradually reclaimed some value and is close to $21,500 once again as of now. Its market cap has remained above $400 billion, but the dominance over the alts is under 42.5%. BTCUSD. Source: TradingView ADA and DOGE Lead the Way The alternative coins went through a similar roller-coaster but are calm on a daily scale. Ethereum dumped from over $2,000 to $900 in a week or so. Since then, ETH has reclaimed more than $300 of value and now trades above $1,200. BNB sits around $240 after a minor daily retracement. Similar price movements are evident...
---
ApeCoin Shed $2.5 Billion From Its Market Cap In May – Investor Ap...


The month of May's crypto market disaster did not fail to bring down along with it one of the 'rising stars' in the crypto space, ApeCoin. ApeCoin price has shown a robust performance in the face of the crippling crypto market crash. However, the bulls were still able to lift APE by about 50% higher from the coin's low at $3.11. As of this writing, APE was trading at $4.25, up 4.1% in the last seven days, and selling just below the newly established swing high at $4.35. Suggested Reading | Bitcoin Steady Above $20K After Drop To $17K – A Slow Climb To Green? ApeCoin Market Cap Down By Half Thursday's data from Coingecko indicates that ApeCoin is among the top 50 crypto assets by market capitalization, having closed May with a market value of around $1.27 billion. As a result of the decline in the value of other digital currencies, this amount appears large, but it reflects a 56 percent decline from its market value. APE's high trading volume of $3.37 billion as of May 1 translated to a market value in excess of $4.55 billion. A high volume of liquidation by coin holders rose on May 1 and accelerated from May 9 to 13, contributing significantly to the decrease in APE's market value. Experts say this is because of the broader geopolitical and global climate, including uncertainties in the ongoing war in Ukraine, among other factors. Factors Contributing To APE Price Decline It's not just in the crypto field that things are not looking bright. Living expenses are growing, ...
---
Are Small Cap Crypto Assets Rebounding A Sign Risk Appetite Returning?


The crypto market just saw some slight recovery, but the performances are upside down. Opposite to the way sellouts usually play out, the Bitcoin dominance dropped dramatically as the asset is underperforming the Small Cap index. From last November's $3 trillion market cap, the crypto market is now down to around $800 billion: Crypto total market cap down to $879.871 billion in the daily chart | .com Smaller Altcoins Make A Strong Comeback Last week the crypto market saw its bottom, followed now by some slight recovery. As per Arcane Research's latest weekly report, the smaller altcoins have also been seeing red numbers with the Small Cap index shedding 27%, but it has been the best performer overall. In contrast, Bitcoin had dropped 35%. Through this small window of relief during June, we have seen the blue-chip coin underperform all other indexes. Bitcoin underperforms all crypto indexes in June | Source: Arcane Research As a result, BTC's dominance in the market fell -1,51% this week to 43,5% while Ether fell -0,31. The latter has been declining since May from 19.5% to 15%. Bitcoin dominance sees a big decline while altcoins take the lead | Source: Arcane Research What's Making This Crypto Winter Colder The report notes that the primary driver of this crypto crash has been the hedge fund Three Arrow Capital (3AC) collapse. Cardano Founder Provides Answers As per the Wall Street Journal, the crypto hedge fund hired legal and financial advisers to help work out a solution...
---
Ethereum (ETH) Market Cap Falls More Than $124 Billion In Six Weeks


Ethereum, the second-largest cryptocurrency by market capitalization, is currently in freefall. Over $124 billion in capital vanished from the Ethereum (ETH) decentralized finance (DeFi) in six weeks. Seven months ago, ETH reached its highest value ever at $4,891.70 on November 16, 2021. However, the larger crypto market continues to fall due to macroeconomic uncertainty fueled by an unstable stock market, interest rate hikes, and the fear of crisis. The Ethereum DeFi Market Is Deleveraging Dramatically Glassnode, a blockchain analytics firm, released a report on June 17. The report was titled 'The Great DeFi Deleveraging.' The report stated that over $124 billion in the capital had been drained out in only six weeks from the Ethereum DeFi market. As a result, its market value is deleveraging rapidly. According to their statement, many reasons have sparked a wide range of margin calls, liquidations, and deleveraging. These reasons include worldwide monetary policy tightening, the growing strength of the US dollar, and decreasing values of risk assets. Their analysis looks at some early warning signs that predict a drop in ETH usage and community demand after the November 2021 all-time high of ETH value. They claimed that on-chain activity and Ethereum gas prices had decreased over six months. This indicates a drop in overall Ethereum network activity. ETH is currently trading below $1,100 on the daily chart | ETH/USD chart from Tradingview.com As stated in the report: ...
---
Top Privacy Cryptocurrencies by Market Cap Lost Half Their Value in Less...


Since the end of April, the top privacy crypto assets by market capitalization went from a combined value of $10.7 billion to today's valuation of around $5.09 billion. During that time frame, monero lost 48% in value while zcash shed 56% against the U.S. dollar.Privacy Coin Economy Sheds Billions Since End of April The top five privacy crypto coins monero (XMR), zcash (ZEC), decred (DCR), nucypher (NU), and horizen (ZEN) have lost significant value during the last two months. On April 28, 2022, archived data shows that the top privacy crypto assets by market capitalization were valued at $10.7 billion. Since then, the entire lot of privacy-centric tokens lost 54% over a 54-day period. XMR exchanged hands for $227.96 back then and today XMR is $123.15. ZEC was trading for $148.92 per unit and it's currently changing hands for $68.61 per unit. Moreover, the Cosmos-based secret (SCRT) used to be the fourth largest privacy coin, but today it is in the sixth position. Horizen (ZEN) was in the sixth position at that time, but today it is ranked fifth. Similarly, nucypher (NU) jumped ahead a spot from fifth to fourth in terms of privacy-focused tokens by market valuation. While XMR lost 48% in value since April 28, the coin shed 32% of that metric during the past 30 days. ZEC's loss since that day was 56% but over the last month, ZEC's USD value slipped by 37%. While the largest privacy coins in terms of market cap have seen seven-day single-digit gains this past week, a number of...
---
Litecoin Market Cap Caves In From Bearish Trends, Sheds Over $2 Billion ...


Litecoin market cap crashes as triggered by the bearish movement of the crypto market. Litecoin's market cap was down by more than 30% compared to its performance in the first week of May wherein the digital asset was in top shape. Litecoin market valuation closed the previous month at $4.82 billion; a disappointing number to say the least. LTC was one of the cryptocurrencies that felt the blow on the eve of the crypto crash in May. The coin was down by 11.04% on Monday, dubbed the token's most significant percentage loss by far. Its market cap spiraled down to $3.012 billion. For comparison, note that the LTC's highest market cap by far is at $25.609 billion. Suggested Reading | Dogecoin Shed 91% Of Its Value Since 2021 High – A Musk Tweet To Pump DOGE? Litecoin Shaved Off 33.59% In TCV Meanwhile, LTC traded between $41.200 to $48.300 in the past 24 hours. Litecoin has also declined in value, losing as much as 33.59% and traded 0.75% or around $1.135B of the total crypto volume. The coin plunged by 89.83% compared to its all-time high, wherein it peaked at $420 on December 12, 2017. Evidently, it started May with a bang at $96.17. May 1 had LTC soaring at a trading volume of $592.41 million, equivalent to a market cap of $6.98 billion. The crypto asset also reached a monthly high that peaked at $106.80 or on May 4. LTC total market cap at $3.1 billion on the daily chart | .com It also tested and dipped to a monthly low on May 12 at $55.32; and consequ...
---
Dogecoin Market Cap Shed $6-B Last Month – Will Bearish Pressure C...


Dogecoin was one of the cryptocurrencies that took a heavy blow from a market crisis that broke out in March, resulting in a precipitous decline in its market capitalization. According to a chart by Coingecko on Friday, Dogecoin (DOGE) is trading at $0.079378, a decrease of 4.1% over the past week. Its most recent price activity resulted in a market cap of $10,637,807,407 USD. The popular cryptocurrency inspired by memes finished the month of May with a market cap of approximately $11.4 billion. Dogecoin Market Cap Down 35% Dogecoin's market capitalization decreased from May 9 to May 13 as a result of a general bearish market that intensified throughout this period. Increasing interest rates, inflation, and the preference for less volatile assets such as metals were among the economic variables that led to a major selloff of DOGE. Suggested Reading | Axie Infinity Revenue Continues To Collapse – Here's Why Meanwhile, recent attention has been drawn to Dogecoin as a result of Elon Musk's potential purchase of Twitter. Reportedly, the social media platform is providing the billionaire with data that covers the more than 500 million tweets posted each day, potentially putting closure to the Tesla CEO's contention. After Musk first said that he would spend $43 billion to buy Twitter, the market value of Dogecoin went up by about $1 billion, from $18.45 billion to $19.35 billion in 10 days (Financial Times). This week, Musk cast more doubts on whether h...
---
Ethereum Market Cap Cut By Over $100 Billion Last Month


The worsening condition of the crypto market has seeped through Ethereum. The market cap of Ethereum was purged by more than $100 billion last month. Ethereum was trading at $1,809.49, down -6.9% Wednesday, chart by Coingecko shows. The bearish market stance is getting more consistent as Ethereum appears to settle at its comfort zone and trade below $4,000 this year. Being second in line to the top crypto Bitcoin, Ethereum remains unassailable, with it maintaining its ranking as the second-biggest cryptocurrency in terms of market cap. ETH closed May with a market cap of more than $235 billion. The price action revealed a staggering 31% plunge compared to its market value on an opening day. May 1 gave ETH that hint of hope when its trading volume hovered over $15.33 billion with a whopping market cap of $341.05 billion. Suggested Reading | Axie Infinity Revenue Continues To Collapse – Here's Why ETH Price On A Downward Trend Investor confidence waned in 2022, which propelled a massive sell-off of crypto assets. The panic worsened from May 9 to 13 because of Ethereum's market cap drop. The negative market sentiment was brought about by the dwindling economic situation, inflation, Russia's invasion of Ukraine, and increase in interest rates. ETH transactions in May reached over 16,950 at $1,947. This was followed by a humongous transaction amounting to 12.25 million ETH or equivalent to roughly $23.86 billion. ETH opened at a price action of $2,072 and h...
---
Bitcoin Market Cap Shed Over $120-B Last Month – How Much More Can...


The market value of Bitcoin dropped and was at roughly $605 billion at the end of May. BTC is currently trading below the $50,000 mark because of the bearish stance of the market. Last month, Bitcoin was beaten to a bloody pulp with the crypto market crash, triggering the top crypto's market value drop. And it's not just the crypto that bore the brunt of the pounding. Other popular cryptocurrencies had the same fate. But if you look at the good parts of a bad situation, BTC remains the king in terms of market cap in June 2022. The coin has concluded May with a market cap of $605.8 billion. If you compare June stats with BTC's May 1 opening day market value, you'll see how it has declined by 17%. The May 1 trading value had a market cap of $732 billion and a trading volume commensurate to $27 billion. Suggested Reading | Crypto Community Sees Nearly 80% Upside For Ethereum By End Of June Bitcoin Remains Bullish Bitcoin had shed more than 50% of its value, which was seen at its all-time high in November 2021 before the crypto market spiraled downwards. Its fall was then followed by the fall of Terra, which has further maimed the crypto industry. The bullish or weakened sentiment has spread fear and uncertainty among investors. A lot of investors panicked and withdrew their money. Both BTC and Ethereum, the two leading digital assets in the crypto market, have slumped by more than 40% since November of 2021. BTC price has been highly vol...
---
Crypto Market Cap Lost $100B in 3 Days as Bitcoin Drops Below $30K (Week...


Bitcoin's affair above $30,000 didn't last long once again, as the asset fell beneath that level rather violently and even dipped to $29,000. The altcoins are in no better condition, with Ethereum sliding below $1,800, while Solana and Tron have marked substantial daily losses. BTC Back Below $30K After the violent May, in which bitcoin ended each week with a red candle, thus continuing its negative streak, the landscape seemed more positive at the start of June when it jumped above $30,000. In fact, BTC spiked to a multi-week high of $32,400, which gave the community expectations that the worst might be over. However, the predominantly bearish market sentiment returned rather quickly, and the cryptocurrency fell by over $3,000 in hours to just over $29,000. Bitcoin tried its hand at $30,000 once again yesterday, and it seemed like a successful attempt at first, but the situation changed shortly after. This rejection brought BTC south to a familiar level at $29,200. As of now, the asset has reclaimed some ground and stands close to $30,000. Nevertheless, its 2% down on the day, and its market capitalization has declined to $565 billion. Its dominance over the altcoins, though, has increased slightly to 46.3%. BTCUSD. Source: TradingView Alts See Only Red The alternative coins didn't enjoy the past 24 hours, as red is visible across all charts. Ethereum leads this adverse trend with a 2.5% daily decline. Consequently, the second-largest crypto has gone beneath $1,800. Binance ...
---
PancakeSwap's New Proposal Aims to Cap CAKE Supply at 750 Million


Decentralized Finance (DeFi) application PancakeSwap has released a governance proposal that details several goals of its native token, CAKE. It garnered a 98.8% majority across 11 million votes in a voting window of a 24-hour period, while opposition accounted for a mere 131K participants. The second iteration of PancakeSwap's tokenomics roadmap imposes a maximum supply cap of 750 million for the CAKE token. The proposal, which received overwhelming support from the participants, stated that 'a max supply cap, and also incentives for an even smaller effective circulating supply better reflect the value, community, and sustainability' of the application. 'We propose a maximum supply cap of 750 Million (750M) for CAKE, and will introduce revised tokenomics for locked CAKE, such as bringing boosted IFO benefits and farm yields to our users' The current circulating supply of CAKE stood at a little over 294 million. Assuming there are no changes in terms of its ongoing rate of emission, the circulating supply would take nearly three years to reach the cap. Besides reducing the total supply of the token, the proposal also outlines introducing additional utility and incentives to users to lock their CAKE. This includes adding value to the Pancake staking system via vCake, bCake, and iCake, which are being developed to ramp up farming rewards, foster IFO benefits as well as increase governance voting capabilities. The main idea is to effectively reduce the circulating supply of C...
---
How Poor User Experiences Lower the Market Cap for NFTs


Interest in the revolutionary technology 'NFTs' has been growing over the last few years; in many countries, it peaked last year, in others, such as Singapore and the United Arab Emirates, the NFT boom is now. as interest grows, so does the number of people hearing about and buying NFTs reaching well beyond the world of crypto enthusiasts. Since the real hurdle to expanding a market is turning curious people into investors in order to raise the market cap of NFTs, it's the new investors that need to be supported. The problem is that the current poor user experiences in the NFT space are pushing away new investors and lowering the market cap. Research shows that the barriers to NFT adoption are reliability, education and necessity. These barriers have severely limited the adoption of NFTs. One columnist for The Daily Eastern News claims that NFTs are "really confusing", while other writers criticize NFT marketplaces for being too technical, confusing and fragmented across Web 3.0. Among the different marketplaces, many have attempted to remove barriers to entry for new NFT investors. One such example is Opensea which added MoonPay as an option to purchase cryptocurrencies. By using MoonPay, an investor can directly add funds and purchase NFTs through their app. However, MoonPay is banned in numerous countries and states. Other issues include lack of education, reliability and support. Currently, no marketplace offers a solution to any barrier, let alone all o...
---
More Cap (

#CAP

) News