| | | |
| --- | --- | --- |
| | Zcash | #ZEC |
---
| | | | | |
| --- | --- | --- | --- | --- |
| ZEC Price: | $28.84 | | Volume: | $14.9 M |
| All Time High: | $2,218 | | Market Cap: | $0.5 B |
---
---
| | | | | |
| --- | --- | --- | --- | --- |
| Circulating Supply: | 16,328,268 | | Exchanges: | 51 |
| Total Supply: | 16,328,268 | | Markets: | 100 |
| Max Supply: | 21,000,000 | | Pairs: | 70 |
---
---
---
The price of #ZEC today is $28.84 USD.

The lowest ZEC price for this period was $0, the highest was $28.84, and the exact current price of one ZEC crypto coin is $28.84297.

The all-time high ZEC coin price was $2,218.

Use our custom price calculator to see the hypothetical price of ZEC with market cap of BTC or other crypto coins.
---
---
The code for Zcash is #ZEC.

Zcash is 6.6 years old.
---
---
The current market capitalization for Zcash is $470,955,730.

Zcash is ranked #81 out of all coins, by market cap (and other factors).
---
---
The trading volume is large during the past 24 hours for #ZEC.

Today's 24-hour trading volume across all exchanges for Zcash is $14,854,259.
---
---
The circulating supply of ZEC is 16,328,268 coins, which is 78% of the maximum coin supply.

A highlight of Zcash is it's limited supply of coins, as this tends to support higher prices due to supply and demand in the market.
---
---
ZEC is well integrated with many pairings with other cryptocurrencies and is listed on at least 51 crypto exchanges.

View #ZEC trading pairs and crypto exchanges that currently support #ZEC purchase.
---
---
---
---
Top 3 Altcoins Performers For The Week – LTC, CRV, ZEC


The crypto market keeps getting touchy and challenging for most crypto traders and investors, with the market being hit virtually every week with bad news that sends the price of most altcoins to their weekly lows. Recently, the price action displayed by many altcoins has been problematic as many altcoins battle for survival. The Domino effect of the FTX saga and other huge investors involved has left the market at a standstill as the market is yet to make a major move after previous weeks. Here are the top 3 altcoins that have performed better during the week. (Data from Binance) Litecoin (LTC) Price Analysis On The Daily Chart Daily LTC Price Chart | Source: LTCUSDT On Tradingview.com Most crypto traders and investors have had a rough few days, with many concerned about where the market is headed after so much turbulence in the crypto space. Many altcoins have struggled to show strength, losing key support in a bid to survive. The current market uncertainty has caused traders and investors to be hesitant to purchase altcoins, as there is no guarantee that they will rise in value any time soon. LTC has shown itself as a stand-up performer over the past few weeks and days. The price of LTC on the daily chart has shown bullish strength despite the market uncertainty that has affected major crypto projects that have continued to build in this bear market, and more FUD (fear of uncertainty and doubt) persists. LTC saw its price traded in a region of $60 on the daily chart. Stil...
---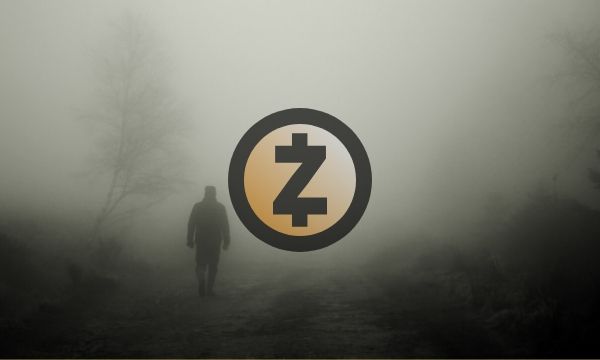 How Someone is Attacking the ZCash Network for $10 a Day?


According to blockchain data, miners in the network verified a block with four 'shielded transaction outputs' at 1832666 block height. Twitter user 'xenumonero' was the first one to detect the blow-up in the size of the chain. The activity appeared to have maxed each 2 MB block every 75 seconds. Interestingly, each of the transactions cost less than a cent. Jameson Lopp, the co-founder of Bitcoin security provider Casa, estimated that the attack is costing the scammer roughly $10 a day in transaction fees. Who is to Blame? While the motive behind the spamming activity is currently unknown, some users speculated it could be a pseudonymous Twitter user known as 'fiatjaf,' to be behind the attack. The user had previously tweeted that the 'giant organizations' should attack Ethereum and Monero and crash these two networks if they want to ensure Bitcoin's success. 'fiatjaf,' on the other hand, maintained that the spam was 'certainly done by Monero enthusiasts.' Both Monero and Zcash focus on privacy but follow different approaches to achieve the same. Monero, for one, leverages ring signatures and has a larger anonymity set. All of its transactions are private. Zcash uses zero-knowledge privacy protocol, a.k.a 'zk-SNARKS' that enables users to remain anonymous. But unlike Monero, users on the Zcash network can choose between transparent and shielded transactions, allowing them to execute transparent transactions or make them completely private. The latest spamming attack has cause...
---
Zcash Sheds 14% In Last 7 Days, But Analysis Reveals Buying Opportunity


Zcash (ZEC) was treading a bearish route along with other altcoins, having shaved off as much as 14% in the past week. Zcash loses 14% last week but opens up an increased buying opportunity Awesome Oscillators looks bullish ZEC's RSI at 42 On-chain metrics have shown a glimpse of a buying opportunity with a hint of a downtrend. Now, will the bulls pull it off and haul the price back to $66? Zcash Fibonacci retracement levels have hovered up from $55 to $92.6, showing an 83.4% retracement level, which is close to the key support zone of $58. In June, the $55 to $58 zone emerged to be a bullish lane. OBV Hints Increased Buying Volume More so, the OBV is also seen to rise since July hinting at a more stable buying volume which is recognizably stronger compared to the selling pressure. On the flip side, frequent retests of the support level seem to have weakened it. If the ZEC price dips below $58, then the coin could further slip to $55 and $52, triggering a new buying opportunity. Still, the momentum is geared towards the sellers with the RSI unable to offshoot the 50 zones and stay above that level. On a 2-hour chart, Zcash appears to have dampened its strength and has weakened as seen in the past couple of weeks. The $67.3 area was bearish as seen since August. More so, the same area has been retested twice. At this point, the AO reveals a bullish divergence. So, as the price thrusts into the support zone, the momentum is perceived to switch. ZEC's price is currently...
---
The Latest Zcash Software Release Supports the Network's 'La...


According to the Electric Coin Company, the team behind the cryptocurrency network Zcash, the protocol is soon to implement the largest upgrade in history. The Zcash development team has released the 5.0.0 codebase which supports the NU5 upgrade that will occur on or around May 31, at block height 1,687,104.Electric Coin Company and Zcash Prepare for Network Upgrade The second-largest privacy-centric crypto network, in terms of market capitalization, Zcash, will see a significant upgrade take place on or around May 31. Electric Coin Company and Zcash developers released the binaries for the Zcash 5.0.0 codebase, and the binaries are now available via the Zcash download web portal. Developers are asking all Zcash participants who run the codebase software to upgrade to the latest release or any subsequent release. According to the Electric Coin Company's (ECC) most recent blog post, NU5 plans to implement the Orchard shielded payment protocol and the Halo proving system. The firm says that it will 'remove reliance on complex setup ceremonies.' 'The efficiencies built into this upgrade make possible - for the first time ever - private, trustless digital cash payments on mobile phones,' ECC's blog post notes. 'Halo also paves the way for increased interoperability by providing a system that could unlock private cross-chain proofs at scale.' Zcash founder Zooko Wilcox-O'Hearn further tweeted about the release on Wednesday. It's here - Zcashd 5.0.0 - If the Zcash users choose to r...
---
Famed Whistleblower Edward Snowden Reveals He Took Part in the Zcash Lau...


Edward Snowden, the well-known whistleblower and former computer intelligence consultant who exposed the Five Eyes Intelligence Alliance, has revealed he took part in the Zcash creation ceremony. Snowden says that during the creation ceremony he 'participated' and leveraged the 'pseudonym John Dobbertin.'Snowden Played the Role of 'John Dobbertin' During the Zcash Launch A recent video published by Zcash Media explains that Edward Snowden was one of the six people who helped launch Zcash on October 23, 2016. According to the video, the six individuals did not know who the other participants were holding the Zcash private keys and they utilized pseudonyms to avoid identification. Before the video was published it was known for years that the software developer Peter Todd participated in the ceremony as well. Todd actually wrote a comprehensive summary of the Zcash ceremony called the 'Cypherpunk Desert Bus,' which explains what happened from his perspective. However, Todd wrote an update on his blog post and struck through the text in the post below the update. 'Taking this down for now until some questions about the deterministic builds are answered; currently I do not believe the Zcash trusted setup should be called a multi-party computation, making my involvement pointless,' Todd wrote. SURPRISE! Our 2nd video came early. Watch it now to learn about #Zcash's Ceremony, how it worked, why @ebfull's Halo breakthrough makes it obsolete, and an exclusive interview with #JohnDob...
---
Biggest Movers: GRT up 15%, While ZEC Rallies Following Recent Loss...


As crypto markets moved into the green on Tuesday, GRT was one of the biggest gainers, as prices rebounded following recent declines. ZEC was also higher on the day, climbing by as much as 5%, while DOGE extended Monday's gains. The Graph (GRT) GRT was easily one of the biggest gainers in crypto markets on Tuesday, as it continued to move away from its recent support level. Following a low of $0.3393 to start the week, GRT/USD rallied to a peak of $0.4024 earlier in today's session. The surge saw GRT bounce from its floor of $0.3550, following a false breakout on Monday, which took the price to a six-week low. Moving away from this low, GRT is now hovering marginally under its long-term resistance level of $0.4020, after its earlier breakout attempt. This comes as traders will likely have closed out positions near the price ceiling, in order to secure some of this session's gains. Looking at the chart, GRT is now trading at a sixteen-day high, with the 14-day RSI also tracking at a resistance of 50.80. Should relative strength move past this point, we could see GRT/USD potentially heading towards $0.5000. Zcash (ZEC) ZEC was higher for the majority of today's session, as prices rallied back towards the long-term resistance level. On Tuesday, ZEC/USD rose to an intraday high of $170.06, which was less than 24-hours removed from its trading at $151.70. Today's move saw prices come close to the resistance of $170.30, however, sold off as bears re-entered the market at this ...
---
Biggest Movers: ETC Biggest Gainer in Top 30 on Thursday, ZEC Also Rises


Ethereum classic was easily the biggest gainer in the top 30 on Thursday, as the global crypto market was trading 0.9% lower as of writing. ZEC was also higher on the day, in what was a choppy session, as volatility remained higher, following a recent decline in prices. Ethereum Classic (ETC) Ethereum classic (ETC) was one of the only cryptocurrencies in the top 30 to climb on Thursday, following a turbulent market session. Following a low of $38.40 on Wednesday, ETC/USD rallied to a peak of $43.11 during today's session. This comes after prices rebounded from the support point near $38.40, which has been in place since March 21. Thursday's surge in ETC, comes after two consecutive sessions of declines that pushed prices further away from a recent five month high of $54.59. Looking at the chart, today's move came as the 14-day RSI bounced away from its floor of 44.50, and moved past the ceiling of 48. Price strength is now tracking at 52.21, which is somewhat overbought, meaning that today's gains may be temporary, and could still reverse. This uncertainty will likely worry today's bulls, and could mean that some may close positions, and secure profits. Zcash (ZEC) Similar to ETC, zcash (ZEC) also rebounded after recent losses on Thursday, with today's gains ending three consecutive days of declines. As of writing this, ZEC/USD hit an intraday high of $176.86 today, as the world's 52nd largest cryptocurrency climbed by roughly 3.25%. Gains on Thursday follows a low of $15...
---
Here's Why Zcash Could Trend Upward, ZEC Prepares for Major Upgrad...


Zcash and privacy coins could be back in vogue. At the time of writing, ZEC trades north of $160 with a 2.3% loss in the past 24 hours. ZEC with minor gains on the daily chart. Source: ZECUSDT Tradingview This rally was driven by a potential demand for privacy coins, as the conflict between Russia and Ukraine potentially forced certain individuals to transfer their wealth into digital assets. Monero and Zcash could have benefited from this trend. In addition, the U.S. administration, led by President Joe Biden, passed an executive order (EO) on cryptocurrencies. Celebrated by a majority of the crypto industry, the EO also contemplates the possible implementation of a central bank digital currency (CBDC) supported by the U.S. Federal Reserve (FED). Still under exploration from U.S. entities, if the country decides to move forward with a CBDC, citizens could be subjected to more scrutiny, and the state could gain more control. Under this scenario, Zcash and Monero could become critical assets for privacy-seeking individuals. The ZEC's price rally could gain fresh momentum, as the Zcash Foundation announced its biggest mainnet update since 2020. Dubbed Network Upgrade (NU5), Matt Markewicz, an analyst at crypto research firm Messari, broke down the details via his Twitter account. The analyst claims this update will improve Zcash's privacy and scalability capabilities. This could provide a boost for ZEC's fundamentals as the network advances towards the Halo 2 provi...
---
Biggest Movers: AVAX Almost 20% Higher, as RUNE and ZEC Near 15% Gains o...


Crypto markets were mainly in the green on Saturday, with AVAX, RUNE and ZEC being some of the notable gainers. Apecoin traded lower during its third session, falling by as much as 13%, following back-to-back gains. Avalanche (AVAX) LUNA, WAVES, and FTM were all trading over 10% on Saturday, however it was AVAX that was one of the leading gainers to start the weekend. Following a low of $76.74 on Friday, avalanche (AVAX) rallied above its $90 resistance level in today's session, hitting an intraday high of $90.27 in the process. Today's move was the highest level AVAX has traded since February 18, as prices began to slip from highs above $98. Avalanche has now risen for seven consecutive sessions, following a rebound from its support point of $66. Looking at the chart, price strength is now tracking at 62.5, which is marginally adobe resistance of 61, and its highest point since February 16. Should this momentum continue, we could likely see bulls make another run towards the $100 mark. Zcash (ZEC) Zcash (ZEC) was trading by over 16% higher as of writing this, as prices rose to their highest level in over three months. After trading at a low of $148.86 yesterday, today's high of $177.63 saw ZEC/USD break past its long-term ceiling of $172.20 in the process. Saturday's peak is the highest point that the price of ZEC has traded since December 9, and comes as price strength appears to be overbought. As of writing this, the 14-day RSI is tracking at 66.61, which is slightly be...
---
Privacy Crypto Assets XMR, ZEC See Double-Digit Gains Amid Tightened Glo...


Over the last week, the United States and president Joe Biden's administration tightened sanctions against Russia a great deal. The U.S. banned Russian energy imports, a number of other types of imported goods, and a series of harsh financial sanctions against Russia. In the midst of a restricted global economy, the top two privacy-centric crypto assets monero and zcash saw a significant increase in value last week. Top 2 Privacy Coins Surge While Sanctions Against Russia Continue As economic sanctions continue to restrict the world's trade further, privacy coins may be reaping the benefit from a tighter financial world. On March 8, the top two privacy-centric cryptocurrencies monero (XMR) and zcash (ZEC) jumped 20% in value. The crypto community quickly took notice of the action and discussed the subject on social media platforms. That day, XMR jumped over 20%, ZEC lifted in value by 26% and other privacy-focused crypto assets like SCRT and ZEN jumped higher. I really think Privacy coins are due a pump in 2022. All this Russia stuff will also push it further on. A coin that can store value privately will be very valuable in uncertain times. - Kamal (@eth_kamal) March 12, 2022 Five days later and during the last 24 hours, the market capitalization of all the privacy coins in existence is up 1.4% to $10 billion. Seven-day statistics five days after XMR's and ZEC's initial pump last week shows both coins still hold double-digit weekly gains. Monero is still up 11.1% and ZEC h...
---
Monero And Zcash Take Off With 15% Gains, Here's What May Have Spu...


Privacy coins, Zcash (ZEC) and Monero (XMR), have been outperforming larger cryptocurrencies in the last 24 hours. The sudden surge on the price of these cryptocurrencies seems to be responding to recent developments around the Russia-Ukraine conflict, and the signed of an executive order from the U.S. These cryptocurrencies have been following the general sentiment in the crypto market flipping towards a more positive stands as Bitcoin breaks above $41,000. FTX's Privacy Index with moderate gains on the daily chart. Source: Tradingview Zcash And Monero React To A FED Coin As mentioned, the U.S. President Joe Biden has signed an executive order which has surprise for its positive approach to cryptocurrencies and digital assets. As the war between Russia and Ukraine ranges on, the International Community has quickly imposed financial sanctions of Putin, the Russian elite, and its banking system. As Coin Center's Executive Director Jerry Brito said, mainstream media have been pushing a negative narrative around cryptocurrencies. Classifying them as "dangerous", and with the potential to allow Russia to evade sanctions. Fortunately, some U.S. government officials have also look at the other side of the coin. The core message in this executive order, as Brito said, is a serious acknowledgment from the U.S. Federal Government of cryptocurrencies as legitimate assets. The crypto market seems to have gotten used to negative or nothing messages from the U.S., thus,...
---
Technical Analysis: ANC Falls 14%, as ZEC Leads Tuesday Gainers


After climbing by nearly 100% last week, ANC was once again lower on Tuesday, as bears continue to ravage prices. This comes as ZEC evaded today's market uncertainty, and rose by as much as 16% during the session. Zcash (ZEC) Despite cryptocurrency markets falling by almost 2% in today's session, the price of zcash (ZEC) was able to rally to its highest level in four days. Today's move in ZEC/USD saw prices rally from its long-term support of $106, with the 14-RSI also climbing past its own floor of 49.50. As of writing this, ZEC is up 14.35%, hitting an intraday high of $128.20 on Tuesday, which is its highest point since March 4. This surge saw prices approach resistance of $130, however traders appear to have taken profits and closed earlier positions, resulting in a slight easing of gains. Looking at the chart, we are now also at resistance in terms of price strength, with the RSI currently tracking at 57, which has been a hard ceiling in the past. Should we see volume move past this level, we may also see a breakout of the $130 resistance, resulting in ZEC heading towards multi-week highs. Anchor Protocol (ANC) Anchor protocol (ANC) has seen a tail off two halves over the last 10-days, last week saw a streak of higher highs, resulting in fresh record highs. So far this week, we have seen these records firmly snapped, with a sizable amount of bearish pressure sending ANC lower. As of writing this, ANC/USD is trading over 16% lower on Tuesday, hitting an intraday low of...
---
More Zcash (

#ZEC

) News