| | | |
| --- | --- | --- |
| | Verge | #XVG |
---
| | | | | |
| --- | --- | --- | --- | --- |
| XVG Price: | $0.00337 | | Volume: | $2.1 M |
| All Time High: | $0.30 | | Market Cap: | $55.7 M |
---
---
| | | | | |
| --- | --- | --- | --- | --- |
| Circulating Supply: | 16,519,392,000 | | Exchanges: | 14 |
| Total Supply: | 16,519,392,000 | | Markets: | 22 |
| Max Supply: | 16,555,000,000 | | Pairs: | 43 |
---
---
---
The price of #XVG today is $0.00337 USD.

The lowest XVG price for this period was $0, the highest was $0.00337, and the exact current price of one XVG crypto coin is $0.00337007.

The all-time high XVG coin price was $0.30.

Use our custom price calculator to see the hypothetical price of XVG with market cap of ETH and how the supply affects the price of XVG at different market capitalizations.
---
---
The code for Verge is #XVG.

Verge is 8.9 years old.
---
---
The current market capitalization for Verge is $55,671,510.

Verge is ranking upwards to #271 out of all coins, by market cap (and other factors).
---
---
There is a big daily trading volume on #XVG.

Today's 24-hour trading volume across all exchanges for Verge is $2,148,201.
---
---
The circulating supply of XVG is 16,519,392,000 coins, which is 100% of the maximum coin supply.

Verge has a relatively large supply of coins, 136 times larger than Ethereum's supply, as an example.
---
---
---
---
---
---

Unstoppable Verge


Ladies, Gentlemen, apes, moonbois and our very loved VergeFam. We are proud to present the partnership between Unstoppable Domains and Verge Currency. Unstoppable Domains is at the forefront of the Web3 industry, allowing people to own their name on Web3 and simplifying blockchain transactions. The domain looks like a traditional website domain, but gives you the ability to send and receive cryptocurrency without having to remember a long, alphanumeric crypto wallet address Adding Verge currency to the list of accepted currency not only allows for Verge to be used in the web3 ecosystem, it gives the option for greater privacy to individuals! That's right, the amazing developers of Verge, always keen on protecting users' metadata have found a way to implement stealth addresses within the Unstoppable Domains system. Users can choose between a regular Verge address or a stealth address. This means that when you expect to get paid in XVG with your Unstoppable domain, you can input a stealth address. When people pay you in XVG, those payments can be received stripped of meta-data to your wallet — your location and data private. This simplification of Blockchain Payments is important, with the decentralization of the world, your data becomes valuable. The partnership between Verge and Unstoppable Domains, makes privacy and simplicity go hand in hand. Coinomi + QT wallet ready Users of the popular cryptocurrency wallet...
---

Dopamine Deficiency Disorder


To my followers, I wish to say sorry this departs from the usual blockchain-related posts; you don't know this, but I have ADHD; it's evident to those of you that know me and put up with my texts. Since this summer, I've been on a journey of discovering what ADHD is, how it affects people and its various impacts on individual characters. If you don't know me very well, you will think I'm some crazy guy with good ideas, passion and drive. If you know me well, you think I'm lazy, make stupid decisions, and riddled with self-doubt. You can say I'm Schrodinger's genius, simultaneously brilliant and dull. I'm writing this today as I realized that Attention Deficit Hyperactive Disorder has the wrong name. Although, since summer 2020, I've been following various ADHD bloggers, I've read countless books for and by ADHD and realized that my peers share many symptoms of ADHD, but how we adapt to it is entirely different. This is why rebranding ADHD is essential; more people would get the diagnosis they need for a more fulfilled life.How I explain DDD, now ad uncontrollable DubstepSo what is ADHD According to the DSM-V, the textbook of brain variation and disorders published by the APA (American Psychological Association): ADHD is a 'persistent pattern of inattention and/or hyperactivity-impulsivity that interferes with functioning or development'. These are the five traits that would determine if you have A...
---

Note Blockchain


Hi everyone! I am Alexandre Ederer, known in the cryptocurrency space as the Verge Ninja. I've worked alongside the Verge team to expand communications, public perception, and marketing during the last four years. As a globally decentralized project with only volunteers, it is one of the most exciting and continuously challenging activity in my life; and I would know challenges. As a Québecois (French Canadian) living in Germany, learning German is Einfach compared to working with global volunteers. I've moved to Germany to study international business management; during this time, I have volunteered with Verge, a global crypto-project, a volunteer community behind a currency. There I have tested and refined my knowledge; there is no better way to learn than to field test what you know. I have also made bridges with many good blockchain projects. My leadership resides in my ability to build bridges and friendships with people from all walks of life. Enter Note Blockchain. My good friend Ezca, introduced me to Note a few years ago, and I saw in it massive potential. The Note Android, and iOS app, although not polished, show an early concept of a social media powered by blockchain that allowed people to retain control over their data privacy but still interact with the netizens. In 2021, I received word from Ethan, the Note founder, that he could not continue fielding the project due to personal challenges outside the Note...
---

Voice Life, a year in review


Voice Life — the future of wireless power transmissionIntellectual Property The process of protecting our intellectual property began in 2016 with the filing of US, European Patent Office (EPO), and PCT International patents protecting the intellectual property at the "terahertz" patented niche and product concept level. In 2017–2018 we started producing "proof of concept" prototypes to improve the distance and efficiency of the far field energy harvesting and wireless power transmission. At the same time we continued the filing of US, EPO and International patents. In 2019 we were accepted into the UCLA Anderson Venture Accelerator Program. The first week into the program we were able to acquire the necessary funding to expand our international patent filings and produce a prototype showcasing a smart phone being charged in under 2-minutes.Continuous Wireless Power Energy System We have created an exciting novel technology and we continue our strategy of filing additional patent applications to protect our innovation and technology advancements. Below is a list of our granted patents:February 2, 2021, we were granted our 1st US Patent. (Priority Date October 9, 2017)March 9, 2021, we were granted our 2nd US patent. (Priority Date October 9, 2017)April 22, 2021, we were granted our 3rd US patent. (Priority Date April 3, 2018)May 20, 2021, we were granted our 4th US Patent. (Priority Date April 3, 2018)Jun...
---

Verge RSS Feed Integrated With Crypto.com Price Page


We are proud to let our users know that Verge Currency information and alerts can be accessed through the RSS feed on one of the largest cryptocurrency websites. You can checkout the price, and all of the news that Verge Currency publishes here at Verge Price Page. This allows crypto.com users to stay abreast of the latest Verge Currency developments, volume and price. About Verge Currency Verge Currency began as a fork of Peercoin, under the name DogeCoin Dark on October 9th, 2014. Then, as it is today, Verge is an open-source, open access community driven project and why it started out with the name DogeCoin Dark. To signify a combination of fun, due to the fun community behind Doge, and Dark for the need for users' data security on the blockchain. As the project gained traction, the community voted to change the name to Verge Currency, (XVG on exchanges). As we are on the Verge of a blockchain revolution. Since 2016, under the name Verge Currency, its real world use grew exponentially around the globe. The core principle of Verge Currency, is in its name. It is an international currency that does what it is meant to do. Move value frictionlessly across borders for a very small fee, at great speeds, on a public ledger. If Bitcoin is to crypto what gold is to fiat, Verge is the silver for everyday transactions. With its easy to use iOS wallet or desktop lite wallet, Verge is made for mass adoption. The community behind ...
---

11X Canadian Motocross Champion joins Fueled By Verge (FBV)


Fueled by Verge (FBV), a Foundation committed adoption of digital currency through spreading awareness & educating on blockchain technology and Verge Currency, through community athletes, has signed Wyatt Hasil from Langdon Alberta Canada. A Young 13 Year old Motocross racer who has been moving up the amateur ranks fast. Wyatt was born July 1, 2008, sharing the same birthday as Canada and is now 13 years old. Wyatt continues to ride and race at a level beyond his age and competes at a very high level racing older competition on larger bikes is a regular thing. Since the age of 3, Wyatt has been riding motorcycles and has been racing competitively since 2014. He won his first Alberta provincial series race he entered. Wyatt loves riding and racing with his moto buddies at the track and has made many lifelong motocross friends across North America in his travels. Wyatt looks up to several older motocross riders and ensures he is a strong role model for younger riders by watching and encouraging them to be their best and just have fun riding motorcycles. Wyatt does a great job in school and has been very helpful teaching his seven year old little brother to ride. In 2020, Direct Motocross wrote an 'On the Radar' article Presented by Husqvarna Motorcycles Canada as they took notice of Wyatt's results. http://www.directmotocross.com/on-the-radar-50-wyatt-hasil-husqvarna-canada/ Wyatt has recently been picked up by JC Po...
---

National Foundation enters MOU with Travel Industry Giant


Fueled by Verge Foundation, spreading awareness of blockchain technology and Verge Currency through athletes, signs MOU with a travel booking Giant Travala.com Fueled by Verge, a Foundation, that commits to digital currency adoption by educating and spreading awareness of blockchain technology and Verge Currency, through community athletes, has entered a MOU with a leading blockchain-based travel booking Giant, Travala.com Purpose: The Parties agree to collaborate (the "Collaboration") for at least the following reasons: The Collaboration is intended to bring a large offering of travel options to the Fueled by Verge Athletes, Partners, athletes websites, and Affiliates. Travala.com is a leading blockchain-based travel booking platform that provides over 3 million (3,000,000) travel options to Crypto Currency users. The Travala.com platform is backed by Crypto Currency Giant, Binance, and is the leading crypto travel booking platform in the World. Travala.com has signed an Enhanced Partnership with Expedia Partner Solutions Via the Collaboration, users will be assured that their travel needs are able to be paid in Verge Currency ($XVG), using the Travala.com Booking Platform. Users will also be able to Earn rewards easily and quickly with Travala.com innovative tokenised incentive programs including Smart discounts, Invite, Loyalty and Givebacks. The MOU is designed to act as an understanding between Fueled by Verge and T...
---

Digital Currency enters MOU with Travel Booking Giant


Verge Currency ($XVG), a worldwide Digital Currency, has entered a MOU with a leading blockchain-based travel booking Giant , Travala.com Verge Currency ($XVG), and worldwide Digital Currency, has entered a MOU with a leading blockchain-based travel booking Giant, Travala.com Purpose: The Parties agree to collaborate (the "Collaboration") for at least the following reasons: The Collaboration is intended to bring a large offering of travel options to the Verge Currency ($XVG) community, while expanding the userbase of Travala.com offerings. Via the Collaboration, users will be assured that their travel needs will be able to be paid in Verge Currency ($XVG), using the Travala.com Booking Platform. Users will also be able to Earn rewards easily and quickly with Travala.com's innovative tokenised incentive programs including Smart discounts, Invite, Loyalty and Givebacks. The MOU is designed to act as an understanding between Verge Currency and Travala.com, prior to drawing up a Partnership Agreement between the 2 sides. Commenting on the partnership, Shane Sibley, Head of Business Development, Travala.com, said "In continuing our commitment towards mass cryptocurrency adoption, we're very excited to partner with Verge to champion the growth of the crypto community and to bring a new use case to XVG. The team impressed me with their vision for their business, and I have no doubt that we will see them making waves in th...
---

The Tesco Fiasco


What if we told you that in our suburb of London, in an area that already has high air pollution & lack of accessibility; Tesco parking lot was to be turned into a set of high rise towers, in a suburb that doesn't have the capacity to deal with more! Sign the petition to stop this development: http://chng.it/YYCLzMK9 We aren't against more developments, or more housing, as there is always a need for housing. But this development is being made without consultation from the community, or the nearby schoolyard. Quite literally building toxic towers into the neighbourhood! Let your voices be heard, don't let the Tesco towers turn into a fiasco! Sign the petition: http://chng.it/YYCLzMK9 — They could have asked the community what they needed/wanted.. — but instead, they just dealt with it privately and privately decided to do with the land. Private companies showing how little they care about the people affected. '"Chadwell Primary School has 52 students with asthma and Barley Lane Primary School (also ten minutes away) has 50; both schools are concerned and have objected to this plan. — They could have asked the council how best to work with us.. — "The developer will try to assure you with fancy arguments that everything will be fine but this is a house of cards." Ward councillor Cllr Neil Zammett (Lab, Goodmayes) — speaking for himself and his colleagues Cllr Chaudhry and deput...
---

Clean, Limitless & Continuous Power to be Built Using 'Blockchain' on a Far Field Wireless Charging…


Clean, Limitless & Continuous Power to be Built Using 'Blockchain' on a Far Field Wireless Charging PlatformA community driven cryptocurrency, bridging a Wireless Charging Company with a DAO, creating a technological powerhouse. USA, June 29, 2021 / — Verge Currency with its open source blockchain community driven cryptocurrency "XVG" and Voice Life Inc. with its Far Field Wireless Charging Platform are entering into a Memorandum of Understanding (MOU) with a Decentralized Autonomous Organization "DAO" "rLoop". Under the terms of the MOU, Verge, rLoop and Voice Life will work collectively on expanding the Voice Life's Far Field Wireless Charging Platform. The goal is to create and build a novel far field wireless transmission for a continuous, clean and limitless charge to smart phones, IoT devices and autonomous vehicles. Justin Vendetta, the creator of Verge, when asked about the development, "said he was ecstatic that Nikki* reached out to rLoop to make this happen, which exemplifies our volunteer community efforts and now it's snowballing, getting bigger and bigger everyday. Bridging the community behind Verge Currency, with the technology of Voice Life and the engineering capabilities of rLoop, combines the passion, distribution and expertise needed to produce tomorrow's energy supply". For our DAO to join forces with … Verge, and Partner Voice Life, it brings the rLoop future of ...
---
---
---
Ripple (XRP) on the Verge of Achieving a Massive Milestone


Ripple seems to be on the verge of achieving a massive milestone as the team prepares to integrate two very important new features with the upcoming XRPL upgrade. This comes amid a flurry of XPR price predictions, so let's have a look. Two New Features Coming to XRPL David Schwartz, the CTO of Ripple, has, on multiple occasions, expressed his excitement about the upcoming upgrade to Ripple's XRPL because of the features that it's going to integrate. As CryptoPotato reported on September 7th, the firm announced an update that will see the integration of an automated market maker (AMM) and a clawback feature. According to the official announcement regarding the AMM: XLS-30 will bring a native Automated Market Maker to the XRPL that integrates with the existing order book DEX to enable trading of digital assets in automated liquidity pools and enable developers to address a wider audience of DeFi stakeholders. – reads the announcement. The clawback feature, on the other hand, is designed to allow for an opt-in capability for newly issued assets to be clawed back through a trustline. It cannot be used to claw back XRP - that's an important clarification. Important XRP Milestone and Price Predictions Data from XRPL Services reveals that the total accounts on XRPL are about to reach 5 million, currently standing at 4.78 million. Source: XRPL Services The total XRP balance in these accounts is 58.6 million, while the total XRP in reserves is around 47.8 mil...
---
Shiba Inu (SHIB) on the Verge of Hitting a Major Milestone


Data provided by Shibarium Explorer revealed that overall transactions on the layer-2 blockchain solution have reached almost two million. Recall that the network built on Ethereum that aims to increase transaction speed, lower costs, and elevate Shiba Inu above its rivals went live approximately two weeks ago. Shibarium Eyes a New Milestone According to the entity, the exact total number of daily transactions on Shibarium (as of the moment) stands at 1,951,468. The number of mined blocks has already surpassed the 500K milestone and is inching closer to 600,000, whereas the wallet addresses hit over 1.1 million and continue rising. The aforementioned numbers come less than a month after the L2 scaling solution saw the light of day. It is considered a key part of a broader plan that aims to position Shiba Inu as a leading blockchain project by reducing fees and improving transaction speed. Most SHIB Holders are Underwater Despite Shibarium's launch and the positive news surrounding it, the price of Shiba Inu (SHIB) has been on a downtrend in the past few weeks. The memecoin currently trades at approximately $0.00000710, a 12% decline compared to the figure 14 days ago (per CoinGecko's data). As CryptoPotato reported earlier today, the price decline has affected the majority of SHIB holders. An analysis by IntoTheBlock showed that only 11% of such investors are currently sitting on unrealized profit. The situation is quite similar when observing other memec...
---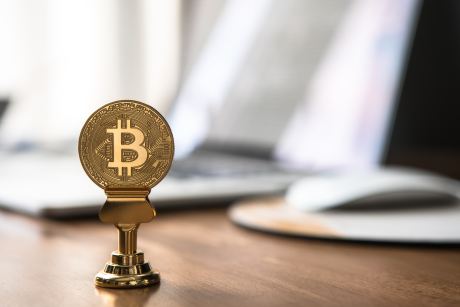 This Bitcoin Indicator Is On The Verge Of A Bullish Breakout


A Bitcoin on-chain indicator is currently attempting a breakout that could turn out to be a bullish signal for the asset's value. Bitcoin Active Entities Is Trying To Escape Network Stagnation Range In a new post on X, Jamie Coutts, a Bloomberg Intelligence analyst, has discussed the BTC active entities metric, and how it has a strong relationship with the coin's price. The 'active entities' here are a measure of the unique total amount of Bitcoin addresses that are participating in some kind of transaction activity on the blockchain. Naturally, both senders and receivers are counted by the metric. When the value of this metric rises, it means that an increasing number of users are engaging with the network. Such a trend is a sign of growing adoption for the asset. On the other hand, declining values of the indicator imply that interest in the cryptocurrency may be waning, as fewer addresses are becoming active on the blockchain. The analyst has pointed out that the active entities metric has a high r-squared value with Bitcoin. From the table, it's visible that the r-squared value for the active entities is 0.55. What this means is that 55% of all fluctuations in the cryptocurrency's price can be explained by this variable. There are only a few metrics with a higher r-squared value, making the active entities an indicator with one of the strongest statistical relationships with BTC. 'Importantly, this is also a stable relationship over time (ex the wonky pre-2012 data),' ...
---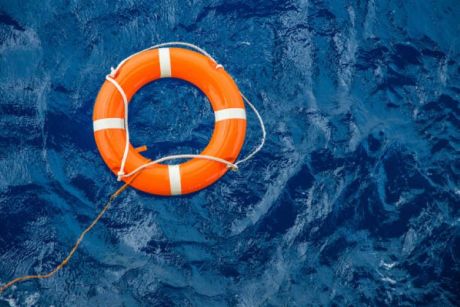 Fantom DEX SpiritSwap On The Verge Of Shutdown? Here's What Has Changed


SpiritSwap, a decentralized exchange (DEX) on Fantom, will no longer be shutting down its operations in September after it received a takeover offer from Power, another Fantom-based DeFi protocol. The proposed shutdown was a result of cross-chain protocol Multichain's collapse, which had a significant impact on the Fantom ecosystem. On August 9, SpiritSwap announced on Discord that it is "winding down" operations and is looking for a team to take over the project after its treasury was drained in the Multichain exploit. The protocol initially planned to shut down by September 1, 2023, but it appears that won't be happening anymore after Power's intervention. This would come as a relief to several SpiritSwap community members, especially those who have the native token SPIRIT locked on the protocol. According to the protocol's website, there are currently over 410 million SPIRIT tokens locked. Power To Deposit 200,000 USDC Into The SpiritiSwap Treasury On August 16, the SpiritSwap community approved the proposal to hand the keys of the protocol to Power, a non-fungible token platform on Fantom. Meanwhile, Power claims to hold more than $1 million in liquid assets across multiple chains "ready to mobilize for use". In the proposal, the Power team clarified that it has also been developing its own decentralized exchange, PowerSwap. Then, it laid out plans to integrate some designs of the new DEX into SpiritSwap. It is worth mentioning th...
---
This is Why the Verge Coin Price Has Exploded: Could Wall Street Memes a...


Verge ($XVG) has recently exploded with a staggering 380% surge, sparking curiosity among traders about its prospects. Given its impressive rise, many are now wondering whether $XVG will continue pumping – or whether its momentum is only temporary. However, Verge isn't the only crypto catching the attention, with Wall Street Memes ($WSM) and Ecoterra ($ECOTERRA) also on traders' radar. Verge's Remarkable Surge Puts Spotlight on "Dinosaur Coins" Verge is a decentralized and open-source cryptocurrency that focuses on privacy and security, aiming to provide completely anonymous transactions. Originating in 2014 as DogeCoinDark and rebranded as Verge in 2016, this early crypto player has carved out its niche by offering a level of safety beyond what many in the market offer. This is achieved by obfuscating the IP addresses and locations of the participants in each transaction. Moreover, Verge's unique multi-algorithm Proof-of-Work (PoW) system diversifies mining access to ensure fair rewards distribution – making it more democratic than most other PoW cryptos. These factors are providing the platform for $XVG to stage an incredible comeback, with the token's price up 380% in the past seven days. According to one CoinMarketCap community member, this increase is part of a broader trend where older cryptos, also known as 'dinosaur coins,' are becoming more prominent. This certainly appears to be the case, with CoinGecko revealin...
---
Robert Kiyosaki Says World Economy on the Verge of Collapse — Warn...


The famous author of the best-selling book Rich Dad Poor Dad, Robert Kiyosaki, says the world economy is on the verge of collapse. He warned investors about the risks of bank runs, frozen savings, and bail-ins that may come next.Robert Kiyosaki on Collapsing World Economy The author of Rich Dad Poor Dad, Robert Kiyosaki, is back with more gloomy warnings about the world economy. Rich Dad Poor Dad is a 1997 book co-authored by Kiyosaki and Sharon Lechter. It has been on the New York Times Best Seller List for over six years. More than 32 million copies of the book have been sold in over 51 languages across more than 109 countries. Kiyosaki said on Tuesday that the world economy is on the verge of collapse, warning of several risks that could hurt investors. He tweeted: World economy on verge of collapse. Runs on banks next? Savings frozen? Bail-ins next? He then urged investors to buy silver. 'You can buy a real silver coin for about $25,' he noted, adding that he doesn't make any money when people follow his advice and buy silver coins. The renowned author emphasized: I simply want you prepared for what is coming. In times of financial crisis, depositors may panic and withdraw their money all at once, which can cause a bank run and lead to frozen savings accounts. In addition, if a bank faces the issue of insolvency, it may impose a bail-in, where the bank uses depositors' funds to keep itself afloat. All of this could hurt investors financially. Kiyosaki often said he does n...
---
Ethereum on the Verge of Huge Milestone Following Bullish Start of 2023


ETH's price is rallying throughout the past couple of weeks. But that's not the only news adding to Ethereum's bullish momentum this month. The decentralized computer network is closing in on 100 million Ethereum addresses. Crypto prices continue to swell with capital inflows as we enter the second half of January. Positive macroeconomic data continues to work its magic on asset valuations across the board. The S&P 500 Index and NASDAQ Composite have continued their new year rally with crypto prices in tow. The strengthening correlation between crypto prices and stock prices indicates crypto's maturity and adoption at this stage. But the reviving Ethereum price action is not the only long-term bullish indicator materializing at the moment. Activity and usage of the Ethereum network keep sailing to new all-time highs. A Major Milestone The number of Ethereum addresses with a nonzero balance keeps running higher. It reached a record high of 92.5 million addresses this week, according to fresh data from Glassnode. Active addresses on Ethereum are also on the rise, with a heavy spike in recent activity. Active addresses are a measure of the number of unique addresses that are transacted as a sender or receiver. Only those that successfully completed a transaction are counted. So, Ethereum users aren't just holding their Ether. They're using it to run programs on the network. Even though the crypto price winter took out some crypto exchanges and custodians, it has not paused deman...
---
XRP on the Verge of Closing a Second Green Weekly Candle, What's Next? (...


Ripple is on the verge of closing its second green weekly candle. However, there is a horizontal obstacle on the way to higher levels, which will be discussed further below. Technical Analysis By Grizzly The Daily Chart: XRP managed to recapture the 200-day moving average line (in white) on the daily chart after struggling since mid-November. Technically, this pattern denotes a positive psychological momentum in the market. Although the bullish sentiment is observable on the chart, the horizontal resistance in the $0.42 to $0.43 region (in red) should be regarded as a strong obstacle. After the May collapse, XRP remained below this level for a few months. Suppose that the asset will overcome this obstacle. In this case, an upward trend with a target of $0.55 is likely. This level prevented further price growth in September and October. A brief pullback to $0.37, on the other hand, is also considered healthy. As long as XRP trades above this level, it can always retest the highlighted overhead resistance. Moving Averages: MA20: $0.38 MA50: $0.44 MA100: $0.41 MA200: $0.39 Source: TradingView The XRP/BTC Chart: The chart shows an early indication of an end to the negative trend. In the latest correction, no candle closed below 2000 SATs, emphasizing the need to keep an eye on this level as critical support. The pair has recovered from the 61.8% Fib level (in yellow) and is presently hitting the 23.6% level at 2500 SATs (in blue). If the price can break over this resistance, it w...
---
Bitcoin Miner Iris Energy On Verge of $103 Million Loan Default


Yet another major North American Bitcoin miner is looking ill-prepared to pay off its debts before the end of the year. This time it's Iris Energy – a sustainability-focused miner that recently revealed its monthly profits to be well under its interest payment obligations. Iris Energy's Mining Margins The British Columbia-based firm published an update on Tuesday concerning its financing arrangements with NYDIG, an institutional Bitcoin broker that provided Iris with financing for Bitcoin mining machines, called ASICs. Iris stated that some of the Bitcoin miners owned by its special-purpose vehicles (SPVs) "produce insufficient cash flow" to cover their debt to the lender. It is currently amid restructuring talks with the lender. The firm designed three Non-Recourse SPVs with the specific purpose of financing some of its miners. Across all three, Iris has $104 million of principal debt still outstanding. Iris clarified that this is the only debt it has. At present, the Non-Recourse SPVs produce roughly $2 million in gross monthly profit by mining Bitcoin but are required to pay $7 million in monthly interest payments. Furthermore, the miners owned by the SPVs are only worth an estimated $65 million to $70 million – well under their initial purchase amount. As such, Iris said it does not expect its second or third SPVs to make their scheduled principal payments on November 8th, which would end in default. ...
---
XRP On the Verge of Major Test, Volatility Inbound? (Ripple Price Analys...


Ripple has been experiencing a short-term stage of consolidation following low volatility. The cryptocurrency has formed a well-known bearish flag pattern and has dropped to the middle boundary. This is an important price region, and the upcoming price action will likely determine its mid-term direction. Technical Analysis By Shayan The Daily Chart The cryptocurrency was recently rejected by the upper trendline of the bearish flag pattern and dropped to the middle boundary. This level nearly aligns with strong short-term support at $0.45. If the price drops below both the boundary and the $0.45 support level, a plummet toward the channel's lower trendline will be inevitable. Contrarily, if XRP successfully surpasses the multi-month descending trendline, a rally toward the $0.85 resistance region is anticipated. However, the bearish scenario has a greater chance to occur due to the crypto market's lack of activity and demand. Source: TradingView The 4-Hour Chart In the 4-hour timeframe, XRP has formed another well-known bearish pattern called 'head and shoulders.' The price is currently attempting to break the neckline of this pattern. The neckline intersects with the 0.45 support level and the flag's trendline. This alignment makes this price level a significant support for the cryptocurrency. If Ripple breaks below this level, the cascade will be the most probable scenario. Hence, the upcoming price action should determine XRP's mid-term direction. Source: TradingView The po...
---
Why The Cardano Price Might Be On The Verge Of Another Decline


The Cardano price has been following the general market sentiment and trended to the downside in the last 24 hours. The cryptocurrency is on the verge of implementing a major upgrade via its "Vasil" Hard Fork Combinator (HFC) event, but the current price trend hints at bad news for bullish investors. At the time of writing, the Cardano price trades at $0.47 with a 3% profit over the last seven days. The cryptocurrency lost its position in the top five by market capitalization but has managed to preserve some of the wins for the past few days outperforming Ethereum and others. ADA's price trends to the downside on the 4-hour chart. Source: ADAUSDT Tradingview This Trader Forecasted Bad News For The Cardano Price On low timeframes, the Cardano price was moving sideways over the past few months, coming off from a major downtrend. In early 2022, the cryptocurrency finally broke below the $1 price point which triggered more losses and sent Cardano into its 2020 levels. At that time, the Cardano price moved sideways and experienced a relief rally to $1.20 which was immediately followed by a steeper decline. Legendary trader Peter Brandt believes ADA's price might be forming a pattern hinting at a similar move. Via his Twitter account, Brandt wrote the following while sharing the image below: This is a fractal chart construction known as a descending triangle. If it continues in the fractal, $ADA should have one more significant decline. 'Should,' not 'must'. Sou...
---
Ripple Price Analysis: XRP On the Verge of Breaking Below a Critical Sup...


The bulls have so far managed to keep XRP above crucial support. The cryptocurrency experienced a 15% correction following a rejection at the 50-day moving average. Technical Analysis By Grizzly The Daily Chart The mid-term chart structure for XRP has become relatively unpredictable. Multiple supports have failed to hold the price, which are now acting as resistance levels. Two critical levels are evident on the price chart: resistance at $0.42-$0.45 (in red) and support at $0.28-$0.3 (in green). The next major market move depends on breaking one of these levels. However, the mission for bulls seems to be more difficult. Even if they can push the price above the 50-day moving average line (in yellow) and $0.4, they still face a strong barrier resulting from the combination of the 100-day moving average (in white) and the red resistance zone. Key Support Levels: $0.28 & $0.24 Key Resistance Levels: $0.40 & $0.45 Source: TradingView Moving Averages: MA20: $0.33 MA50: $0.36 MA100: $0.48 MA200: $0.62 The XRP/BTC Chart Against Bitcoin, XRP's trading structure is relatively positive. Buyers have been able to defend the support at 1500 SATs so far. The key necessity for a rally is for the bulls to push the price above the horizontal resistance at 1700-1800 SATs (in blue). In this case, XRP will gain outstanding momentum because this breakout could convince speculators that the trend has reversed by forming a higher high. On the other hand, the bullish scenario in this chart becomes ...
---
XRP Price On The Verge Of 15% Upswing! Here are the levels To Watch


Bitcoin (BTC) has recovered much of its January losses, and traders' attention now goes to April, which has historically been a strong month for the cryptocurrency. ETH too has made similar gains and rest of the market has been following suit. Ripple(XRP) Price on the verge of breakout The Ripple(XRP) surge was interrupted on several occasions by resistance at $0.88, resulting in an 8.5 percent drop. The coin price, however, bounced back from the impending support trendline, forming a cup and handle pattern. The XRP price is consistently supported by the 50-day EMA. The XRP's intraday trading volume is $2.07 billion, suggesting a loss of 57.6 percent. The price of (XRP) rallied back from $0.7 support on March 4th, forming a V-shaped recovery. A choppy but steady bull run driven by buyers broke through the $0.8 local resistance. The altcoin's buyers were buoyed by the follow-up breakthrough, which sent the altcoin 10% higher to its previous swing high of $0.88. The purchasers attempted to pierce this above resistance on March 28th, followed by a considerable increase in volume activity. The sellers, on the other hand, reverted the price with the same vigour, forcing a candle to close below the $0.88 line. The bears sought to capitalise on the rejection by pulling the market lower, but they were stopped by the reversed support levels of $0.8. What next for XRP? A possible reversal might send the altcoin back to $0.88 resistance, revealing the cup and handle p...
---
Why VeChain (VET) Could Be On The Verge Of A 40% Rally


VeChain has been moving sideways during the past week, with more downside action than larger cryptocurrencies. However, the cryptocurrency could be sitting at crucial levels and poised for major price appreciation. VET trends to the downside on the daily chart. Source: VETUSDT Tradingview Analyst Justin Bennett claims this upcoming VET's price rally could push the cryptocurrency up 40% off its current levels. On the weekly chart, the analyst identified a setup from back in 2020. At that time, VET's price was preparing for what ended up as one of its biggest rallies in subsequent months, according to Bennet. The analyst recommended his audience to "take everything with a grain of salt". In that sense, he showed the price of VET moving sideways in an inverse "head and shoulders" pattern. As seen below, when VeChain managed to break above that trend line, its price was able to resume bullish momentum into uncharted territory. At the time, VET's price recorded over 1,000% gains through 2021. Source: Justin Bennett via YouTube Trending downside from that rally, as the chart shows, VET's price has returned to below its 2018 trendline, to levels last seen before the previously mentioned rally. Bennett said: In order for VET to move significantly higher this year, I'm talking $0.10 and higher, it is going to have to get above this trendline. So, this is what I mean by this trendline it's going to be significant in terms of...
---
More Verge (

#XVG

) News