| | | |
| --- | --- | --- |
| | Tezos | #XTZ |
---
| | | | | |
| --- | --- | --- | --- | --- |
| XTZ Price: | $0.84 | | Volume: | $10.5 M |
| All Time High: | $9.09 | | Market Cap: | $0.8 B |
---
---
| | | | | |
| --- | --- | --- | --- | --- |
| Circulating Supply: | 958,136,417 | | Exchanges: | 49 |
| Total Supply: | 979,156,603 | | Markets: | 93 |
| Max Supply: | — | | Pairs: | 67 |
---
---
---
The price of #XTZ today is $0.84 USD.

The lowest XTZ price for this period was $0, the highest was $0.843, and the current live price for one XTZ coin is $0.84293.

The all-time high XTZ coin price was $9.09.

Use our custom price calculator to see the hypothetical price of XTZ with market cap of BTC or other crypto coins.
---
---
The code for Tezos is #XTZ.

Tezos is 5.7 years old.
---
---
The current market capitalization for Tezos is $807,638,815.

Tezos is ranked #61 out of all coins, by market cap (and other factors).
---
---
The trading volume is large today for #XTZ.

Today's 24-hour trading volume across all exchanges for Tezos is $10,504,257.
---
---
The circulating supply of XTZ is 958,136,417 coins, which is 98% of the total coin supply.
---
---
XTZ is the native coin for the Tezos blockchain.

View the full list of Tezos blockchain tokens.
---
---
XTZ is well integrated with many pairings with other cryptocurrencies and is listed on at least 49 crypto exchanges.

View #XTZ trading pairs and crypto exchanges that currently support #XTZ purchase.
---
---
---
---

Why governance matters


— Arthur Breitman Over the last three years, the appeal and utility of cryptographic ledgers has transcended political and commercial lines. Today, we find people from all over the world flocking to Bitcoin, Ethereum, and other leading ledgers to store value, transact, and speculate. Investment to fund building core infrastructure around cryptographic ledgers has amounted to the hundreds of millions of dollars, with projections growing daily. Yet, to consider competition settled is another debate. In some cases, their design can be overwhelmingly resilient against externalities, but it comes at the cost of an inability to adapt dynamically. In other cases, they advance full steam ahead with tweaks and innovations, but this leaves a too much power in the hands of a few influential developers. These criticism have been levied against Bitcoin and Ethereum respectively.voting tokens from the early Athenian democracy Back in 2014, many alt coins were proposed with "enhancements" to what was, for all intents and purposes, the same design as Bitcoin. Litecoin introduced memory hard proof of work functions while Dogecoin proposed permanent mining rewards. These minor differentiations looked more like marketing ploys rather than genuine contributions to the field, but the cryptocurrency ecosystem favored more opportunities for speculation and the market has sustained competition. An appetite for dynamism and innovation also dro...
---
---
---
Google Cloud to Become Tezos Validator and Offer Validation Services


Google Cloud, the remote services division of the software giant, has announced a partnership with blockchain company Tezos to become a block validator ('baker') in its network. As part of this partnership, Google Cloud will also offer Tezos validation services through its platform, allowing easier deployment for customers worldwide.Google Cloud Partners With Tezos Google Cloud announced a partnership with Tezos, a decentralized Web3 company, that aims to make it easier for Google customers to build and maintain services on top of the Tezos blockchain. The company will become a validator (also known as a 'baker') in the Tezos network, allowing it to be part of, and contribute to, the operation of the system. The partnership encompasses the inclusion of the Tezos blockchain in Google Cloud's platform, simplifying the task for companies and developers that build and maintain applications on top of Tezos. This integrates Tezos as another network that can be accessed by Google Cloud customers, alongside other blockchain projects such as Ethereum, Bitcoin Cash, Dash, Litecoin, Hedera Hashgraph, and Polygon, among others. Tezos developers will also ostensibly be able to benefit from this partnership, as some startups incubated by Tezos will receive credits and mentorships from Google. Significance of Blockchain For Google Cloud, offering this kind of Web3-focused service is key to satisfying the growing number of its customers that want to implement their services in an easy way, ...
---
Tezos Approaches The 'Mumbai Upgrade', What's Next For XTZ?


Tezos (XTZ) network is readying itself for its latest upgrade, called the 'Mumbai Upgrade.' On January 17, Nomadic Labs, which is a blockchain developer within the Tezos community, mentioned the Tezos protocol proposal, Mumbai, which is headed toward the implementation process. This will be the 13th upgrade made to the Tezos network. This upgrade will implement various new features. The main features include transfer tickets between accounts and a much shorter block time of 15 seconds. Further, this upgrade will add Epoxy, a new technology on Mainnet, which is precisely a validity rollup that can also be referred to as a new layer 2 scaling solution. The Mainnet will gain further strength due to Epoxy, which introduces SNARKs' proof-of-validity, which will be the reason for quicker transactions. This 13th upgrade, which is called the 'Mumbai Upgrade' will be implemented after a number of tests are carried out. However, once implemented, the system will get closer to Tezos' target of achieving one million transactions per second, according to the Nomadic Lab's report. The implementation of the upgrade will, as a consequence, increase the value of Tezos' native token XTZ. The price of the altcoin, XTZ, has reacted positively to this development. XTZ experienced a price reversal, but the altcoin has since resumed its bullish momentum. Tezos Price Analysis: One-Day Chart XTZ was trading at $0.99 at the time of writing. Although the coin started to retrace over the 48 hours, it ...
---
Crypto Winter Only Getting Worse but There's a Positive: Tezos CEO


Kathleen Breitman - Chief Executive Officer of the blockchain platform Tezos - thinks the ongoing cryptocurrency bear market is nowhere near its end. However, she believes a 'small minority' of useful crypto applications will survive the challenging times and 'thrive' in the future. The End of the Crypto Winter not Close Despite the recent revival of the cryptocurrency market, Breitman argued that the sector is far from starting a new bull run. In her view, enthusiasm and 'easy money going into the system' artificially boosted the valuation of numerous cryptocurrency projects over the past few years. Tezos' CEO gave the leading NFT marketplace OpenSea as an example, where trading volume dropped from nearly $3 billion in September 2021 to less than $350 million in September this year. 'Clearly, there is a phenomenon that has kind of crested and gone away in a lot of these markets, but meanwhile, they're saddled with a $13 billion valuation,' Breitman stated. The executive believes only a tiny fraction of the thousands of cryptocurrency projects provide certain merits. She expects they will pull through the current hostile conditions and eventually 'thrive:' 'Crypto hasn't been evaluated by that metric, and neither has technology in the last 10 years that we've had low interest rates. It remains to be seen, but basically, I think what you'll find is the things that are useful are going to thrive. But that's the small minority of crypto applications, whether people want to admit...
---
Tezos (XTZ) Breaks Out Of A Falling Wedge As Price Could Hit $2 Mark


XTZ's price shows a spark of strength as price breaks out from a descending triangle as price eyes $2 with good volume. XTZ continues in a range-bound downtrend movement as the price aims to breakout. The price of XTZ continues to trade below the 50 and 200 Exponential Moving Averages (EMA) on the daily timeframe. Despite market uncertainties that have affected the prices of many altcoins in recent weeks, the price of Tezos (XTZ) has remained strong. Tezos (XTZ) has held firm ahead of a breakout from its long downtrend, with the price indicating a possible rally to $2. Bitcoin (BTC) price bounced off its low of $19,100 to $19,600 as it attempted to rally to a high of $20,000; this could mean relief bounces for most altcoins. (Data from Binance) Tezos (XTZ) Price Analysis On The Weekly Chart. Despite experiencing some great price movement in recent weeks due to so many partnerships and great projects built on the Tezos network, XTZ has attracted the attention of traders and investors with its unique use case as many look for opportunities to buy. The bear market has had a fair share of the price of XTZ, as the price of XTZ dropped from a high of $8 to a weekly low of $1.2, where the price was able to form good support to hold sell-offs due to panic. The price of XTZ, after forming good support, price rallied to a high of $2, and the price was rejected to $1.4 despite showing great strength to break and close above this resistance.
---
Tezos (XTZ) Nurses From Bad Fall In Last 7 Days After Binance Asset Free...


Recent developments suggest that Tezos and its native coin, XTZ, may have placed itself in a precarious scenario. XTZ price reveals a bullish trend Key resistance spotted at $1.48 Tezos price support present at $1.44 On August 25, a group of network contributors under the name Baking Bad claimed that the cryptocurrency exchange Binance had wrongfully frozen over $1 million in assets. Meanwhile, authors further urged the Tezos community to stop supporting the Changpeng Zhao (CZ)-led group by withdrawing their funds from the exchange. While the cryptocurrency exchange promptly refuted the accusations, the price of XTZ began to look for crude oil on the charts. The Proof-of-Stake (PoS) backed coin's price was $1.48 at the time of publication. Data from CoinMarketCap showed that the price had dropped by 10.10% over the previous day. XTZ's dip was the largest in the previous seven days, notwithstanding the fact that the bulk of the market's cryptos were in the red. Tezos (XTZ) Price In A Breakout Zone According to CoinMarketCap, XTZ price has plunged by 0.44% or trading at $1.46 as of this writing. We can see that the price of Tezos is currently in a breakout zone between $1.48 and $1.44 on the 1-day price analysis chart. The next action could be influenced by a move made in either direction. For the past 24 hours, the bulls have been in charge as they drive the price of Tezos up to $1.47. Chart: TradingView.com The upper limit of the Bollinger's band, at $1.48, is th...
---
Tezos (XTZ) Nears 3-Week High – Can Bulls Barrel Towards $1.80?


After a sharp decline in the second week of June, the price of Tezos (XTZ) rebounded from its $1.2 low. Tuesday, despite a highly volatile market, the altcoin price reached a new all-time high, rising slowly but steadily. XTZ was a prominent performer to usher in the week, as prices surged to a three-week high. Following Monday's session low of $1.50, XTZ climbed to an intraday high of $1.60 yesterday. As of the time of writing, XTZ was trading at $1.54, an increase of 6.0 percent over the previous week. This increase in price caused the token to collide with a significant resistance level at $1.67, and gains have subsequently retreated. Suggested Reading | Crypto Community Remains Upbeat On XRP, Despite Bearish Market Conditions Tezos (XTZ) On Steady Upswing Moreover, the continuing surge was maintained when the price of XTZ gained a steady footing at $1.32. The upswing pushed the altcoin 27 percent higher as it breached the previous swing resistance at $1.65. A continuous decline over the past eight months pushed XTZ to a January-March 2020 support level of $1.2, representing a loss of 85 percent. However, on June 19, the altcoin soon rebounded. The positive turnaround pushed the XTZ price 33 percent higher to $1.62, where it encountered strong resistance. Nonetheless, over the previous four days, the price rejection at the indicated level has increased, indicating that sellers are defending this level. XTZ Outperforms The Major Cryptos The cryptocurrency market c...
---
Biggest Movers: XTZ Nears 3-Week High, UNI Remains Close to 2-Month High


XTZ was a notable mover in the crypto top 100 on Monday, as prices rose towards a three-week high to start the week. Prices collided with a key resistance level during the move, and this came as UNI continued to trade above a ceiling of its own. Tezos (XTZ) XTZ was a notable mover to start the week, as prices rose towards a three-week high during Monday's session. Following a low of $1.54 during yesterday's session, XTZ/USD rose to an intraday peak of $1.68 earlier today. This surge in price saw the token collide with a key resistance level at $1.67, with earlier gains easing since that point. Overall, price still remains close to this peak, with bulls attempting to break the ceiling and move towards the $1.80 level. If successful, the break would see XTZ trading at its highest point since June 12, when prices were making their way down from $2. In order to reenter this region, price strength would need to significantly surge, pushing momentum above a resistance level of 56 on the 14-day RSI indicator. Uniswap (UNI) UNI was also marginally higher on Monday, as prices continued to trade above a key resistance level, following a recent breakout. The token hit a peak of $6.38 to start the week, which is higher than its $6 ceiling, which was broken during Saturday's session. Bulls seem to be consolidating the weekend's gains, which saw UNI/USD rise to its highest point since May 10. As a result of this surge, relative strength is now overbought, with the RSI tracking at 63, af...
---
Biggest Movers: ATOM up for Fourth Straight Session, While XTZ Rebounds ...


Cosmos rose for a fourth consecutive session to start the weekend, as prices edged closer to a resistance point. While cosmos (ATOM) extended gains, tezos (XTZ) rebounded following a streak of recent losing sessions, with bulls seemingly buying this weeks' dip. Cosmos (ATOM) Cosmos (ATOM) extended its recent bullish run on Saturday, as prices have now risen for four consecutive sessions. The token rose to an intraday peak of $8.33 to start the weekend, as prices have so far increased by over 12% in today's session. This latest move saw ATOM/USD move closer to its resistance level of $8.90, which seems to be the last remaining hurdle in the way of the $10 level. As of writing this, prices have fallen from earlier highs, with ATOM now trading at $8.12, which is still 11.75% higher than Friday's low at $7.29. Looking at this chart, today's gains began to ease as the 14-day RSI indicator hit a ceiling at 51, and is currently tracking at 49. Following a four day win streak, bulls seem to be securing gains, however we could see this run continue, should relative strength pass its currency resistance level. Tezos (XTZ) On the other side of the spectrum, the tezos XTZ token had fallen for four consecutive sessions prior to today's rally. Following a low of $1.34 on Friday, XTZ/USD rose to an intraday high of $1.45 to start the weekend. This surge in price, which currently sees XTZ trading nearly 8% higher, came as bulls bought the token at its recent support level near $1.33. Foll...
---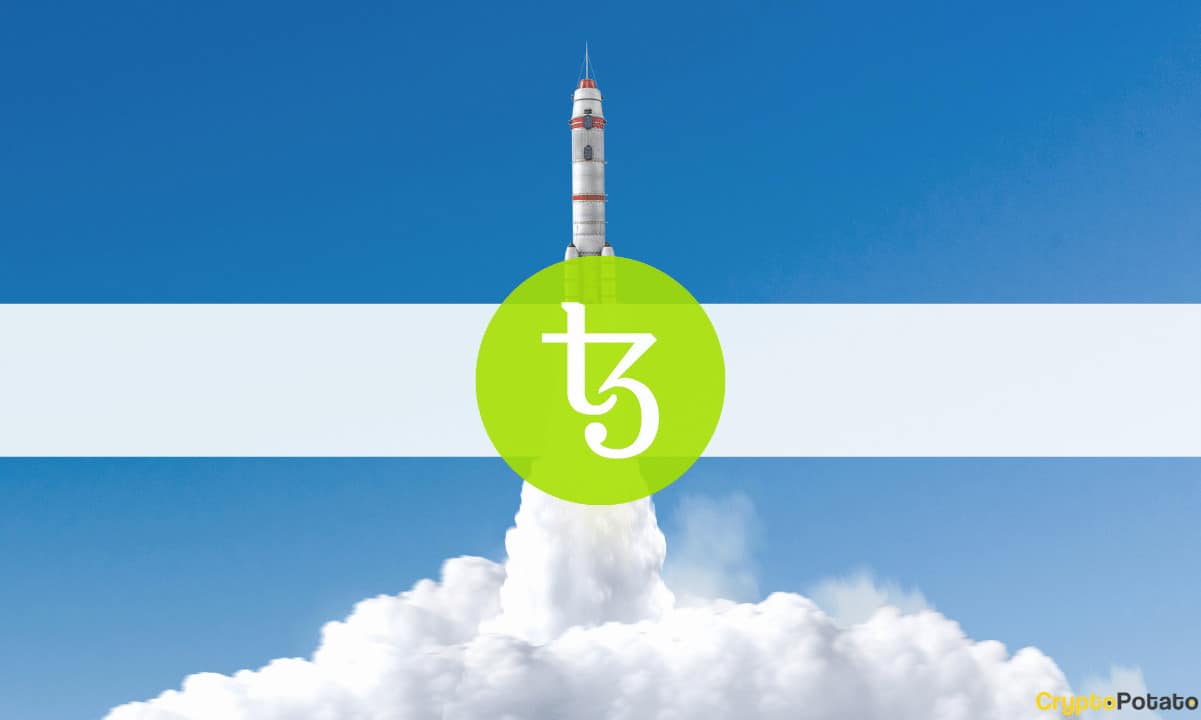 Bitcoin Stalls Below $20K, Tezos Soars 7% (Weekend Watch)


Following the recent enhanced volatility, bitcoin has actually calmed and remains well below the coveted $20,000 line. Most alternative coins are also quite stagnant on a 24-hour scale, except for ATOM and XTZ, which are well in the green. Bitcoin Sits Below $20K As it was the sentiment in almost the entire Q2, which turned out to be one of bitcoin's worst ever, the past several days have seen BTC going on the decline. The cryptocurrency stood above $21,000 up until June 28, but then the bears reminded of their presence. At first, they pushed BTC back down to $20,000, where the asset remained for a few days. However, it eventually dropped below that level and marked a new 10-day low of below $19,000. Surprisingly, the asset went on the offensive at that point and skyrocketed to just under $21,000. However, that was short-lived and bitcoin retraced back to below $20,000 in minutes. Since then, the asset has lost a bit more value and now stands just inches above $19,000. Its market cap is at $365 billion. BTCUSD. Source: TradingView Notable Bitcoin News Despite the lack of success in the past, VanEck has decided to try again by applying for another spot Bitcoin ETF with the SEC. The CFTC is working on what it described as its largest BTC-related scam case involving $1.7 billion in the cryptocurrency. Several on-chain indicators suggested that bitcoin might not have found its bottom yet, which could be at $15,000. XTZ and ATOM Lead the Way The altcoins went through similar volat...
---
Biggest Movers: XTZ, FLOW Reach Multi-Week Highs on Tuesday


XTZ rose to its highest point in nearly three weeks on Tuesday, as the token climbed for a second straight session. The move came as FLOW was also trading higher, as prices of the coin moved closer to $2. Overall, crypto markets were 0.90% lower as of writing. Tezos (XTZ) XTZ rose to a multi-week high on Tuesday, leading prices to a collision with a long-term resistance level in the process. Tuesday saw tezos climb to an intraday peak of $1.68, which is nearly 9% higher than yesterday's low at $1.49. As a result of this rally, XTZ/USD collided with its long-term resistance level at $1.65 for the first time since June 12. Following recent lows, prices of the token have steadily increased, and as of writing are 11.48% higher than at the same point last week. In addition to prices, another resistance has been hit, as the 14-day RSI hit a ceiling of its own at the 50.20 point. Tezos bulls appear to be attempting to enter the $2 region, however this will likely not occur until we see a breakout of the RSI resistance. FLOW FLOW was also trading near a multi-week high on Tuesday, as prices rose by as much as 8% during today's session. Whilst XTZ bulls may need to wait a while longer before re-entering the $2 region, FLOW was close to this point following today's gains. Following Monday's low of $1.65, FLOW/USD surged to an intraday peak of $1.81 earlier in the day. This is the highest point the token has traded since June 13, and comes as prices also hit a resistance point of $1...
---
Bitcoin Dipped Towards $20K, Tezos (XTZ) Jumps 9%: Market Watch


After a few days of exploring higher grounds, bitcoin reversed its trajectory yesterday and dipped towards $20,000. Most altcoins are also in the red today, with SOL, DOGE, SHIB, AVAX, and others charting daily declines. Tezos, on the other hand, has defied the market sentiment. Bitcoin Maintained $20K Following the mid-month massacre, in which bitcoin slumped by over $12,000 to an 18-month low of $17,500 last Sunday, the past week was more positive for the asset as it recovered over $4,000. Then came the weekend in which BTC remained relatively calm and stood firm at around $21,000. In fact, it even spiked to a ten-day high of just over $21,800 but was stopped there. In the following hours, the cryptocurrency started to lose value gradually and eventually found itself dropping below $21,000. The daily low came at around $20,500, but the community's fears that it will plunge towards $20,000 didn't come to life. Just the opposite, bitcoin bounced off and is currently sitting close to $21,000. Nevertheless, its market cap has slipped below $400 billion while the dominance over the alts sits tight at 42.5%. BTCUSD. Source: TradingView Notable Bitcoin News Despite the adverse price developments, investors have withdrawn large portions of their BTC holdings as the number of coins sitting on exchanges dropped to a 3-year low. After becoming the second nation to adopt bitcoin as a legal tender, the Central African Republic announced the crypto hub launch date. The Chairm...
---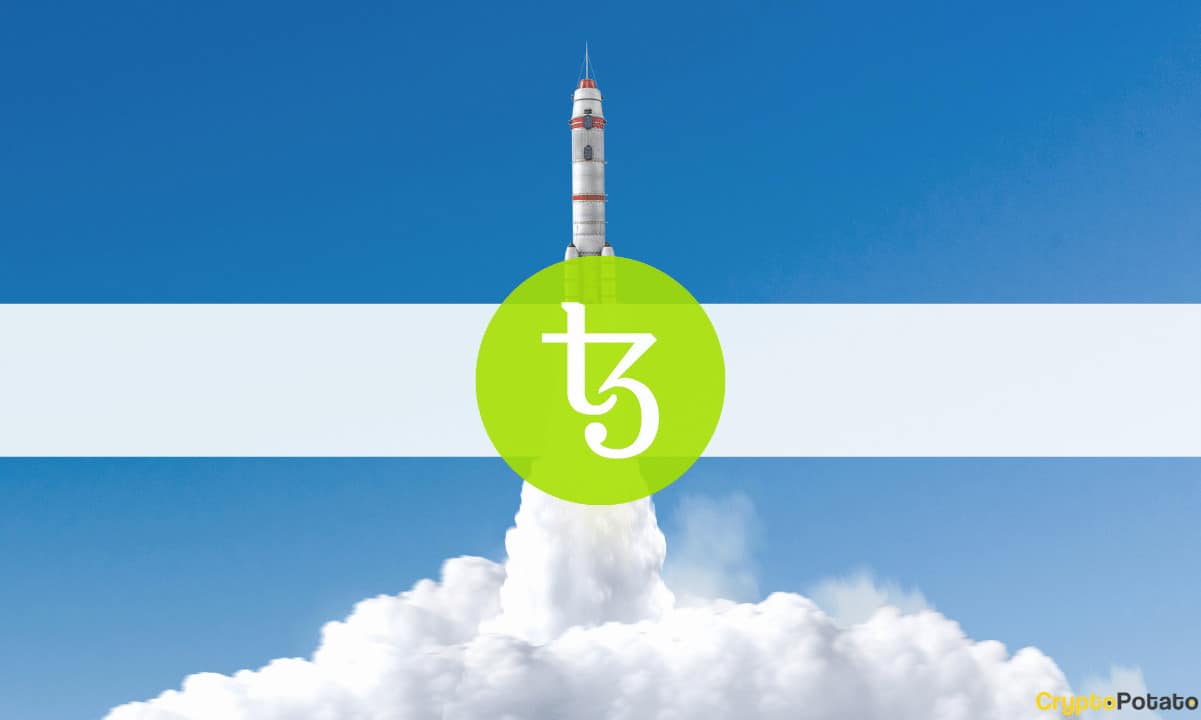 Bitcoin Fights for $30K: Tezos at Monthly High on USDT News (Market Watc...


Bitcoin continues to struggle to maintain the $30,000 level and dipped below it a few hours ago. Most altcoins are slightly in the red today. XTZ is among the few exceptions following a major announcement from the company behind the largest stablecoin - Tether. Will Bitcoin Sustain Above $30K? This week started with a wild ride that firstly took bitcoin from below $30,000 to a multi-day high of just under $32,000. The bears reminded of their presence hours later and pushed BTC south again to $29,200. However, the volatility was not over as the asset spiked above $31,000 once again. Nevertheless, it failed there and retraced to a familiar ground of around $30,000. In the past 24 hours, bitcoin even slipped below that level to $29,500 (on Bitstamp). Now, though, the cryptocurrency stands at $30,000, but its market cap is down to $570 billion, while the dominance is at 46.4%. BTCUSD. Source: TradingView Notable 24-hour BTC News The prominent BTC proponent - Jack Dorsey - and the legendary hip hop artist - Jay-Z - partnered once again to launch a bitcoin educational program for residents of Marcy Houses in Brooklyn, New York. Despite the price struggles, bitcoin's network continues to become more and more robust. This is evident from the growing hash rate, which registered a new all-time high. The host of CNBC's Mad Money - Jim Cramer - gave his reasons why he believes BTC and ETH are the right investment bets. XTZ Sees Monthly High The landscape among most alternative coins is r...
---
Biggest Movers: XTZ and LINK Surge to 1-Month Highs on Thursday


Despite the crypto market trading lower today, Tezos and LINK both rose to one-month highs on Thursday. XTZ was up by 8.5% during today's session, whilst LINK rose by nearly 9% in the day. Overall, the global crypto market cap is down 0.55% as of writing. Chainlink (LINK) LINK continued its recent run on Thursday, as prices rose by almost 9% during today's trading session. Following a low of $8.49 on Wednesday, LINK/USD rallied to an intraday peak of $9.46 on Thursday, cementing a four-week high. Today's peak saw prices rise to their highest point since May 10, as LINK made its way down from the $11 level. However, as a result of recent runs, LINK now looks set to surge even further, eventually recapturing the $10 point in the process. After a false breakout yesterday, Thursday's move also saw prices fully move beyond resistance at $8.80. As of writing, the 14-day RSI is two points below a ceiling of 64, which could be a signal to bulls to close earlier positions, securing gains in the process. Tezos (XTZ) In addition to LINK, XTZ also rose to a four-week high on Thursday, with prices climbing by as much as 9%. As of writing, XTZ/USD hit an intraday high of $2.23 in today's session, which is its highest level since May 9. Looking at the chart, the move took prices marginally above a resistance level of $2.20, but slipped up as the session progressed. Although prices continue to remain close to today's highs, the fact that the Relative Strength Index has hit a ceiling has w...
---
Tether stablecoins now available on the Tezos blockchain ecosystem


Tether.to, the company operating the blockchain-enabled stablecoin platform, announced it will launch Tether tokens on Tezos, the upgradable proof-of-stake (PoS) blockchain. "We're excited to launch USD? on Tezos, offering its growing and vibrant community access to the most liquid, stable, and trusted stablecoin in the digital token space. Tezos is coming fast onto the scene and we believe that this integration will be essential to its long-term growth." - Paolo Ardoino, CTO at Tether Tezos is a unique network in the blockchain space, with nine upgrades, it is the only layer-1 blockchain network to successfully evolve and upgrade over time without relying on hard forks. Upgrades have decreased gas costs and lowered carbon footprint, plus recently, upgrades even replaced Tezos' consensus mechanism with Tenderbake, a modified BFT algorithm similar to Cosmos' Tendermint. Continuing this track record, Tezos' next update will add smart contracts and optimistic roll-ups. Tezos has a growing DeFi ecosystem which includes yield farming protocol Youves, decentralized exchange and EVM bridge Plenty, and more. Upon successful integration, Tether will be the largest stablecoin by market capitalization available within the Tezos network. As of this latest integration, USD? works across a variety of different blockchains, including now Tezos, plus Algorand, Avalanche, Bitcoin Cash's Simple Ledger Protocol (SLP), Ethereum, EOS, Liquid Network, Omni...
---
Stablecoin Leader Tether (USDT) Launches on Tezos Blockchain


Tether, the issuer of the world's largest stablecoin, has announced the launch of USDT on the Tezos blockchain, thus expanding the number of networks supporting the asset to 12. The layer 1 network, Tezos, uses a variant of Proof-of-Stake (PoS), known as liquid Proof-of-Stake (LPoS), and is designed to undergo changes without initiating a hard fork into two separate blockchains. Subsequent upgrades have decreased gas costs, as well as a lowered carbon footprint. According to the press release shared with CryptoPotato, the introduction of USDT on Tezos is expected to simplify and enhance the on and off-ramps into the latter's decentralized finance ecosystem. Commenting on the latest development, Paolo Ardoino, CTO at Tether, said, 'We're excited to launch USD? on Tezos, offering its growing and vibrant community access to the most liquid, stable, and trusted stablecoin in the digital token space. Tezos is coming fast onto the scene and we believe that this integration will be essential to its long-term growth.' Alessandro De Carli, a founder at Papers, also weighed in on the matter, indicating that the introduction of USDT on Tezos will make the latter's DeFi ecosystem more efficient and simple to use. Before Tezos, USDT was launched on Ethereum's layer 2 network, Polygon. At the time of writing, Tether has held on to the position as the stablecoin leader with over a $72 billion market cap despite briefly losing its pricing of 1:1 with the dollar last month. In an eff...
---
Biggest Movers: DOGE Climbs Following Spacex News, XTZ Rebounds From Rec...


DOGE rose on Saturday, following yesterday's tweets from Elon Musk confirming that Spacex could soon accept the memecoin as a payment option for merch. Tezos was also higher to start the weekend, as it rose by nearly 5%. Dogecoin (DOGE) DOGE was one of the most notable movers in crypto markets on Saturday, coming as traders continued to buy the memecoin following a recent tweet from Elon Musk. As we covered yesterday, Musk stated that Spacex merch will soon be available to purchase using DOGE. DOGE/USD hit an intraday peak of $0.08538 on the news, pushing prices to an 11-day high in the process. This move saw the memecoin hover marginally below its resistance of $0.08500, however as traders moved in to secure profits, some of these earlier gains were lost. As of writing this, DOGE is now trading at $0.08124, which is close to its recent support level of $0.08080. Price strength still remains elevated despite the surge easing, with the RSI hovering above its resistance at 35.5. Tezos (XTZ) Following two consecutive sessions of declines, XTZ rebounded on Saturday, as prices moved towards a short-term resistance point. XTZ went from trading above $2.25 on Thursday, to falling to $1.75 during yesterday's session. However, bulls have since re-entered, with prices now consolidating. On Saturday, XTZ/USD hit an intraday peak of $1.94, which is marginally below an interim resistance level at $1.95. Bulls are likely looking to recapture the $2.00 level, however in order to do so, t...
---
Tezos Foundation Launches Fund to Collect NFT Creations by African and A...


The Tezos Foundation recently said it has committed $1.23 million to a fund that will be used to collect non-fungible tokens (NFTs) created by African and Asian artists. Photographer Misan Harriman has been selected as the curator of the foundation's permanent art collection. Supporting a New Generation of Artists The Swiss non-profit organization, Tezos Foundation, recently said it has committed about $1.23 million (£1 million) to a fund, which will be used to collect non-fungible tokens (NFTs) of upcoming artists from Africa and Asia. The artists' works will be curated by Misan Harriman, a renowned photographer and one of the pioneers in the making and collection of NFTs. As per The Art newspaper report, Harriman - the chair of London's complex of artistic venues, Southbank Center - will also focus on acquiring the works of artists from regions with less representation in the NFT community. Commenting on his role as the curator of Tezos Foundation's so-called permanent art collection, Harriman said: As the first curator of this collection, I want to make sure the world sees the diverse voices that are making truly extraordinary work[s] with art. The Tezos Foundation Permanent Collection will support and celebrate a new generation of artists that have chosen a smart contract-enabled path to be their true selves. Breaking Barriers in the Art World While critics of NFTs have voiced concerns over the volatility of cryptocurrencies, proponents of the underlying blockchain t...
---
Tezos Asia entity TZ APAC teams up with NUS Computing to develop blockch...


TZ APAC, an Asia-based blockchain adoption entity supporting the Tezos ecosystem, today announced a partnership with the National University of Singapore School of Computing (NUS Computing) to set up the Centre for Nurturing Computing Excellence. Led by Associate Professor Tan Sun Teck from NUS Computing, the new Centre will empower students to learn from industry experts in fields such as blockchain technology, cloud computing, and data science. Singapore is fast becoming a leader in blockchain technology, and the blockchain ecosystem in Singapore and around the world has seen substantial growth in recent years. To meet the growing demand, it is crucial for top schools such as NUS Computing to build a strong talent pipeline in this fast-growing field and to ensure that computing talents in the country are well-equipped to harness the potential of blockchain technology, in combination with other complementary technologies, to contribute towards Singapore's digital economy. Associate Professor Tan from NUS Computing said, "In establishing this Centre for Nurturing Computing Excellence, we hope to raise the bar for computing education in the country and across the region, as we nurture the next generation of tech talent." Assoc Prof Tan is also responsible for training and coaching students participating in internationally-renowned programming contests such as the International Olympiad in Informatics (IOI), National Olympiad in Informatics (NOI), and the...
---
Tezos Slashes Barrier to Become a Baker by 25%


Tezos – a decentralized layer 1 blockchain - launches the ninth upgrade with the promise of greatly improving its scalability. In the near future, Tezos is expected to host more dApps and process many more transactions on its network. With layer two solutions like optimistic rollups being introduced, Tezos considers this upgrade as "revolutionary" since the new consensus mechanism, Tenderbake, will drastically lower block times and improve finality. Also, the threshold of being a validator is lowered to strengthen the decentralized nature of the blockchain. Scalability as the Key to the Upgrade The Tezos community has voted for activating its latest upgrade, code-named as "Ithaca 2", for the blockchain network, according to a release shared with CryptoPotato. Ithaca 2 replaces the current consensus algorithm (Emmy) with Tenderbake – a new one that highly increases the scalability of the network. In addition to Tenderbake, Ithaca 2 introduces scalability plans such as rollups for WebAssembly and EVM compatibility with "pre-checking, a lightweight validation scheme for the mempool which will increase overall throughput." Also, the upgrade will reduce the requirement to become a network validator ("baker") by 25%, from 8,000 XTZ to 6,000 XTZ, allowing more users to participate in the network by staking the native token of the Tezos blockchain. As specified in an announcement from March, the new Tenderbake consensus mech...
---
With Liquid Proof-Of-Stake, Tezos Hits The Winning Formula For DeFi Grow...


Ethereum might still be the number one blockchain for smart contracts, but dozens of competing networks have been gaining ground. Lots of these alternative chains have been quite vocal about their status as an "Ethereum killer", while others have stayed quiet, keeping their heads down and focusing on growth rather than media attention. One of the quiet ones to watch may well be Tezos, an open-source and eco-friendly blockchain that first went online four years ago and has, until recently, managed to stay under the radar. But it has been working hard for these last four years, building out and developing its software, quietly attracting partners and expanding its user base with a sharp focus on DeFi, green NFTs, GameFi and the metaverse. That hard work has paid off. In the last year Tezos has emerged as one of the darlings of the DeFi space. Back in the summer of 2020 Tezos was pretty much invisible, with less than $1 million in total value locked across all of its DeFi projects. Since then, its popularity has exploded, reaching an all-time high of just over $217 million in TVL in October 2021, with more than 100 dApps running on its blockchain. Tezos can put much of its success down to the unique consensus mechanism it employs, which is not only vastly different to the Proof-of-Work (PoW) algorithm that underpins Bitcoin but also unique compared to most other chains that are based on the alternative Proof-of-Stake mechanism. Tezos relies on what's called a L...
---
bitFlyer USA lists Polkadot (DOT), Tezos (XTZ), Basic Attention Token (B...


bitFlyer, Japan's largest headquartered cryptocurrency exchange also licensed to operate in the US, EU, today announced the listing of 4 new crypto-assets for trading on bitFlyer USA. Starting today, Polkadot (DOT), Tezos (XTZ), Basic Attention Token (BAT), and Stellar (XLM) will be available for exchange. Further, bitFlyer USA customers will be able to deposit these new tokens to their accounts, transfer them to external wallets, and set up recurring purchases. Polkadot (DOT) Polkadot allows for the interconnection of multiple different blockchains. It was founded by the Web3 Foundation, which aims to develop a decentralized web. In addition to the central Relay Chain, Polkadot uses multiple parallel blockchains, called parachains, to provide interoperability that allows for the exchange of various types of data and value. Operating blockchains in parallel solves the scalability problem while also increasing safety by pooling the security functions of the parachains into the Relay Chain. Tezos (XTZ) Tezos is a decentralized, public blockchain and smart contract platform. Stakeholders of the Tezos network vote on amendments to the protocol to reach social consensus on proposals, creating a secure and organic upgrading mechanism. The protocol's on-chain governance system, its consensus algorithm based on Proof-of-Stake(PoS), and its ability to facilitate formal verification of smart contracts, make Tezos an ideal solution for high-value financial applications. Basic Atte...
---
The Tezos Network and its Silent Growth Over the Past Year


With the substantial growth of the Ethereum network, numerous similar systems allowing smart contract deployment emerged trying to compete. While many of them kept outlining shining plans to become Ethereum killers, some remained silent and focused on growth instead of bragging rights. This seems to be the case with Tezos – a decentralized open-source blockchain executing peer-to-peer transactions that saw the light of day nearly four years ago. It has stayed below the radar for a while without making any groundbreaking promises, but it kept building and developing its software, attracting new users, signing new partnerships, and everything in between. Tezos Blockchain Upgrades Ever since its launch, the liquid proof-of-stake (LPOS) network has undergone seven upgrades through on-chain voting due to its self-amendment mechanism. This on-chain voting was specifically designed to avoid the potential risks of a hard fork, which has already happened to numerous other blockchains. The latest one announced in September 2021 and called Hangzhou promises to deliver a "new era" for the network. "The Hangzhou upgrade will help set the stage for an expected 2022 consensus upgrade, Tenderbake, and introduce a number of new technical tools and patches." Some of the new additions will incorporate a feature allowing smart contracts to read the storage of other smart contracts. Another one will provide countermeasures against Block Producer Extractable Value, wh...
---
Tezos Price Prediction: XTZ Up Nearly 80% From January Lows


Tezos (XTX) has had a tough few months, but things are looking up for this blockchain cat patent-pending coin. Unfortunately, after slumping to an all-time low at the start of January and then climbing back up over 80% by early February - it seems like there's not much more room left in its recovery. The Tezos (XTZ) recovery has been nothing short of impeccable. The coin has come from six-month lows to report gains of over 80%. Moreover, it's's gone up almost threefold in just the last few weeks. The coin has been down nearly 26% in the last 11 days and stands below key support at $3.2 and could potentially test further down towards medium-term supports at lower levels or even next weeks' lows near 2 USD per XTZ. In response to politics changing rapidly across both regions of our world, investors may be giving pause before adding new currency onto their portfolios-especially ones that were once considered safe-haven assets like gold or dollars. Tezos price reached its support value of $3.2 today | Source: XTZ/USD Chart on Tradingview.com The crypto markets are still choppy waters, and there's no telling what might happen next. That said, we do need to watch out for XTZ because if buyers didn't push the price above $3.2, that would mean more selling pressure on weak coins, which could lead them down even further than before. About XTZ Tezos (XTZ) is the most promising smart contracts platform in existence right now. The design of Tezos promises to offer better operations than...
---
Market Watch: Bitcoin Retraced After Topping at $45K, Tezos Soars 12%


After several consecutive days of marking impressive gains, bitcoin retraced slightly and lost around $2,000 since its local peak. The altcoins have calmed on a daily scale, except for a few lower- and mid-cap ones that surged, such as Tezos (XTZ). Bitcoin's Peak and Subsequent Retracement Ever since February 4th, when the price of the largest cryptocurrency struggled below $38,000, the overall landscape has been highly bullish. Bitcoin initiated an impressive leg up in which it reclaimed $40,000 for the first time in weeks and only kept climbing. This resulted in touching $43,000 and $44,000 on February 7th before the bulls pushed BTC north, as reported yesterday. This culminated in touching $45,500, which became the highest price tag seen by bitcoin in over a month. After gaining $8,000 in days, though, the community expected some kind of a retracement, and it arrived shortly after this peak. It drove the cryptocurrency down by about $3,000 to $42,500, but the asset reacted rather well and recovered $1,000 in the following hours. As such, its market capitalization continues to stand well above $800 billion, and its dominance over the altcoins is close to 42%. BTCUSD. Source: TradingView Tezos on the Move Most alternative coins registered similarly impressive gains in the past week or so. Ethereum went from struggling to remain above $2,000 to a multi-week high north of $3,100. The second-largest crypto has calmed since then, but it's still around that line. The ...
---
Smartlink Released First Tezos NFT Launchpad: a Home to Exclusive, Curat...


[PRESS RELEASE - Toronto, Canada, 7th February 2022] Smartlink NFT Launchpad will be the go-to home for some of the rarest curated NFTs on the internet. The platform leverages the Tezos blockchain to provide a cleaner, greener platform to artists, gaming studios, and projects. Smartlink NFT Launchpad aims to elevate the appeal of exclusive and curated NFT launches. As non-fungible tokens took the world by storm in 2021 and yielded exponential sales growth, it is time to take the industry to the next level. Smartlink NFT Launchpad will give artists a platform to connect with an established community, a suite of tools, and open potential partnerships. For the community and other users, Smartlink NFT Launchpad will feature only the best NFTs and offer exciting features, including blind minting, auctions, and much more. Depending on personal preference, artists and sellers can list NFTs through blind auctions and open auctions. The blind auction method is well-known in the NFT industry, as bidders remain unaware of any other bids made by other users. It is the opposite of an open auction, where everyone is aware of every bid being submitted. The NFT auction feature works as follows: The NFT owner initializes the auction with the required settings. Bidders can place bids during the predetermined auction period. Once bidding concludes, ownership of the NFT is transferred to the highest bidder. Funds are transferred to the former NFT owner minus a management fee paid to Smartlink N...
---
Increased NFT Demand Triggers Tezos Transactions And Smart Contract Acti...


Recently, the Tezos network has been experiencing progressive growth in its smart contract addresses and adoption for the past 12 months. This is majorly linked to non-fungible tokens as the primary driver for the increase. Hence, with the move, Tezos stands as viable competition to Ethereum in terms of NFT minting and its markets. Non-fungible tokens, NFTs, are recently gaining more attention within different sectors. More businesses and even celebrities embrace this digital asset for various reasons that satisfy their purposes. From creating expressions and awareness to generating non-profitable funds to enhancing community engagement and interactions, the use of NFTs continues. Just like cryptocurrencies, NFTs are created with smart contract technology. So, they could maintain a decentralized character by having no interference with third parties. This pushes both NFT developers and investors to look for alternatives, of which Tezos is one of them. In addition, the Tezos network boasts a portal for all its NFT marketplaces that it professes to be Carbon-Neutral. Also, fees at the network are meager. Moreover, there have been some controversial environmental issues surrounding NFT minting and trading on networks with Proof-of-Stake (PoS) consensus mechanism. Tezos got a wide applaud as a unique platform that handled these issues. Impacts Of The Rise In NFT On Tezos Recently, the report from 'State of the Network' of Coin Metrics disclosed that the number of smart contract t...
---
England's Manchester United Set to Unveil Tezos Blockchain Shirt S...


Tezos blockchain has reportedly agreed to a training kit sponsorship with Manchester United in a deal that will see the latter receive over $27 million per year. This deal adds to Tezos' growing list of sports teams it has sponsored since May 2021. Tezos' Investment in Sports The most successful football club in the English Premier League, Manchester United, is reported to have signed a training kit sponsorship deal with Tezos blockchain. As part of this agreement, Manchester United will reportedly receive over $27 million per year, or £20 million. In exchange, Tezos will become the football club's training kit sponsor. According to a report by The Athletic, Tezos' sponsorship agreement with the 20-time English champions follows the end of Manchester United's sponsorship deal with the American insurance company Aon. Tezos' partnership with Manchester United, if confirmed, will become the blockchain firm's latest sponsorship of a sporting entity. In May 2021, Tezos announced it was sponsoring Major League Baseball team the New York Mets. During the same month, reports also emerged that Tezos had reached an agreement to build the Formula One (F1) team Red Bull Racing Honda's 'first-ever NFT experience.' Front-of-Shirt Visibility According to the report, Tezos is also the sponsor of McClaren Racing in three racing categories: F1, Indycar, and Esports. Elsewhere in Europe, the blockchain entity recently became the technical partner of Team Vitality, a French esports organiz...
---
FloSports Partners With Tezos to Boost Fan Engagement


Popular subscription sports broadcaster and streaming service FloSports has announced a multi-year technical partnership with the Tezos blockchain. FloSports Signs Multi-Year Deal With Tezos In a press release shared with CryptoPotato, the company noted that the collaboration will be the first for Tezos and is scheduled to run through 2024. As part of the deal, Tezos will become the Title Sponsor for FloSports' popular owned-and-operated grappling event series, Tezos Who's Number One (WNO), and other select high-profile motorsports racing series that will be announced later. The blockchain project will also become the Presenting Sponsor for other grappling, wrestling, and motorsports events on FloSports for the next two years. The partnership will see the Tezos brand being integrated into every aspect of the WNO brand. These include logo integration, co-branded marketing materials, in-stream graphic packages such as commercials, ads, and many more. Building NFTs on Tezos Additionally, FloSports intends to leverage the current NFT mania to launch its first-ever digital collectible NFTs built on the Tezos network. The NFT collection will offer several exciting and unique sports fan experiences to fans, featuring live-streamed sporting events across multiple categories, athletes, and memorabilia. Speaking on the partnership, Jason Ford, senior vice president of Integrated Partnerships at FloSports, said: 'We're excited about this partnership and introducing entirely new audience...
---
More Tezos (

#XTZ

) News