| | | |
| --- | --- | --- |
| | Stellar | #XLM |
---
| | | | | |
| --- | --- | --- | --- | --- |
| XLM Price: | $0.11 | | Volume: | $34.7 M |
| All Time High: | $0.92 | | Market Cap: | $3.1 B |
---
---
| | | | | |
| --- | --- | --- | --- | --- |
| Circulating Supply: | 27,707,608,238 | | Exchanges: | 73 |
| Total Supply: | 50,001,787,182 | | Markets: | 184 |
| Max Supply: | — | | Pairs: | 77 |
---
---
---
The price of #XLM today is $0.11 USD.

The lowest XLM price for this period was $0, the highest was $0.113, and the current live price for one XLM coin is $0.11267.

The all-time high XLM coin price was $0.92.

Use our custom price calculator to see the hypothetical price of XLM with market cap of BTC and how the supply of XLM affects the price at different market capitalizations.
---
---
The code for Stellar is #XLM.

Stellar is 9.1 years old.
---
---
The current market capitalization for Stellar is $3,121,720,325.

Stellar is ranked #21 out of all coins, by market cap (and other factors).
---
---
The trading volume is large today for #XLM.

Today's 24-hour trading volume across all exchanges for Stellar is $34,725,990.
---
---
The circulating supply of XLM is 27,707,608,238 coins, which is 55% of the total coin supply.

Relatively, Stellar has a large supply of coins, 1,259 times larger than Bitcoin's supply, for example.
---
---
XLM is well integrated with many pairings with other cryptocurrencies and is listed on at least 73 crypto exchanges.

View #XLM trading pairs and crypto exchanges that currently support #XLM purchase.
---
---
---
---

Stellar Community Blog Bounty


Attention all Stellar community members! Have you done anything cool on Stellar? We want to hear about it! Heck, we may even pay you! We are excited to announce a new bounty program for our community blogs. For a limited time, if you submit a post to our community blog and it gets approved for publishing, we will give you 250 USDC. We are looking for high-quality, informative, and engaging content that highlights the capabilities and potential of the Stellar network. To participate, all you have to do is submit your community blog to us. If your submission is selected, you will earn 250 USDC as a reward. This is a great opportunity for you to share your knowledge and insights about the Stellar network and earn some cryptocurrency at the same time. We are looking for a wide range of content, including but not limited to: Introductions to the Stellar network and its features, Use cases and real-world applications of the Stellar network, Technical explanations and tutorials, Comparisons with other blockchain networks, Predictions and future developments of the Stellar network, To submit your community blog, please email us at community@stellar.org with the following information: Your name and contact details, The title of your blog post, A link to the draft of your blog post on Medium.com, We will review all submissions and select the best ones for publishing on the Stellar community blog. Don't miss out on this oppor...
---

DAOs & Don'ts #1: The DAO


DAOs & Don'ts is a blog series to research potential solutions that support the implementation of decentralized governance in the Stellar Community Fund (SCF). Read more in this blog post. Each issue will explore a particular decentralized community or DAO to identify its successful features or achievements (DAOs) and vulnerabilities or downfalls (Don'ts). Join the discussion in our SCF Discord! Let's get started where it all began: The DAO. The DAO launched in 2016 and was a platform for collective investment in blockchain-based projects. It was the first functional DAO implementation and the highest-funded crowdfunding project at the time, raising around $160 million in ether in weeks. Soon after, disaster struck, and The DAO's code was exploited with the attacker siphoning off a considerable amount of the committed digital assets, resulting in a disruptive hard fork of the Ethereum blockchain. Was this exploitation an attack or a vulnerability in the code? Was it preventable? What made this initial DAO implementation so popular? Read on to learn about The DAO's history and the DAOs and Don'ts we can learn from. — How The DAO got started - By 2016, there was some talk of the DAO concept in the Ethereum community but not much concrete development, especially in the funding space. At this time, Slock.it was developing an IoT company that builds smart locks to unlock the doors of "decentralized Airbnb...
---

SCF#11 — Announcing the winners!


SCF#11 — Announcing the winners! - The 11th round of the Stellar Community Fund (SCF) has come to an end and we are excited to announce the winners! SCF#11 received 152 submissions, and 50 selected teams (a new record!) based in 34 unique countries* were put forward for community discussion and vote. In the end, 21 projects were awarded their requested budgets. The full list of winners is below, but first, here's a bit about how this round went, and about what made it unique… — Startup Bootcamp - On November 1–4, 29 selected teams participated in the first-ever virtual startup bootcamp on the SCF Discord. The bootcamp adopted a self-serve Design Sprint Process created by DFS Lab where dedicated facilitators and technical mentors supported teams to define a problem, storyboard a solution, and develop a rapid prototype. To gamify the process, we tracked progress on a leaderboard, and anyone from the Stellar community could vote to award prizes for the teams' output of the bootcamp activities. The results were exciting! Participating teams reached an average 90% completion rate of bootcamp activities, and survey respondents (23 of 29 teams) rated the process an average of 4.7 out of 5 stars, which means they found the bootcamp helpful and would recommend the design sprint process to other teams. — Candidate Pitches - After the bootcamp, 47 of the 50 selected teams presented their projects live during ...
---

Sorobanathon is for artists too!


Stellar Quest Series 5 At our annual Meridian conference in Rome, we proudly announced the FutureNet launch of Soroban, our new smart contract platform built on WASM and Rust. With this launch, we wanted to give you the chance to tinker and earn. Between now and December 15, 2022, join Sorobanathon: First Light. Experiment with Soroban and submit a code example, issue, tutorial, blog post, video, or even Stellar Quest art documenting your experience. Qualified submissions will receive awards of 250–3,000 XLM. It's a fun, low-lift way to learn, test things out, and provide valuable feedback to both the Soroban development team and the Soroban ecosystem as a whole. You may have noticed that last item on there. Yes, SDF wants to pay you for art. I just finished Inktober. I wasn't ready to let the fun end yet so I started using the Quest narratives as prompts, and I'm inviting you to join in. We've got some amazing NFT artists on Stellar, and I can't wait to see submissions for Sorobanathon:First Light from them.My final Inktober piece. If you're not familiar with Stellar Quest, it is SDF's gamified educational program. Stellar Quest Live Series 5 is delving into Soroban and releases a new quest every Monday at 6am PT and Thursday at 6pm PT. Each Quest includes a few paragraphs of a narrative over the course of the entire series tying in with the Quest line (don't forget to check out our twitch streams for eac...
---

SCF#11 — Community Discussion (officially) begins!


SCF#11 — Community Discussion (officially) begins! - Community Discussion (officially) has begun! While submissions are open until October 30th, everyone has the chance to weigh in on the first set of selected candidates of SCF#11 (with the second set published on November 7th) until the Community Vote ends on December 4th. The Community Discussion is beneficial for both the contestants and the community: contestants get to advocate for their projects, and the Stellar community can interact directly with developers and entrepreneurs to help them hone their pitches and refine their submissions. There are a few ways you, as community members, can get involved: — 💬 | Now — December 4: Engage with projects in the #scf-11 channel on Discord. — Prizes are nice, but constructive feedback is invaluable and can help a project for a long time. Start by reading through entries on communityfund.stellar.org/projects. Open up the #scf-11 forum channel in the SCF Discord, navigate to the project you're looking for and engage! Ask questions and let them in on your experience as you look through their submission and test their product. Check out these do's and don'ts when providing feedback to submitters. The more you engage, the stronger the entries become, and the bigger the impact SCF has on the Stellar ecosystem and beyond. — 🗳 | November 1–4: Vote for best progress in the SCF#11 Startup Boot...
---

The Future of Community Funding


"Winning the SCF #10 wasn't just about getting a grant, we had the opportunity to build and scale our mission with a community that really cared about what we were building and supported us through every step." — Emmanuel Evarist, Link (winner of SCF#10) The Stellar Community Fund (SCF) is an open-application grant program hosted by the Stellar Development Foundation (SDF) that distributes up to 24M XLM annually to Stellar-based developers, startups, and full-fledged companies based on community input. Not only do projects get a chance to win funding, but they also receive helpful feedback and support, make invaluable connections, and acquire a sense of belonging in the Stellar ecosystem. As you may have read, we recently published a historical overview of the SCF detailing its evolution from its inception six years ago. We've iterated on the fund a lot over the years based on community feedback, and we will continue to do so as we strive to make SCF as effective and valuable as possible for those submitting projects and for the rest of the community. Which is why we're opening up an exciting new discussion: turning SCF into a DAO! — What is a DAO? - Decentralized Autonomous Organizations (DAOs) are a relatively new method of organizing initiatives, companies, or communities with a transparent set of rules encoded in smart contracts controlled by the organization's members and not influenced by a cen...
---

The History of the Stellar Community Fund


The Stellar Community Fund (SCF) and its predecessor, the Stellar Build Challenge (SBC), have supported Stellar-based businesses and developers since 2016. This makes the fund one of the oldest in the blockchain industry! In this time, we've had nearly 400 winners and funded almost 200M XLM, Stellar's native asset, based on community input. And that last part is what makes the SCF so special: not only do projects get a chance to win funding, but they also receive helpful feedback and support from the community, make invaluable connections, and acquire a sense of belonging with the Stellar ecosystem. It sets projects up for further growth and fuels community engagement, which is why so much has been invested in the fund for over six years. SCF's history is expansive. And we've learned a lot along the way. Read on to discover how SCF has developed since its inception, the colorful ideas we've implemented (and for some, removed soon after), and what's in store for the future. This blog post is a copy of the original resource residing in the SCF Handbook. SCF total stats Throughout the years, SCF has been iterated on many times based on community feedback. To discover when, how, and why the fund evolved, we took a ride on the WayBackMachine and dug into some ancient blog posts and Reddit threads. We'll talk about the details later on, but here are some key takeaways: SBC 1–3: No-strings-attached funding for proje...
---

Submissions open for SCF#11!


It's time: submissions are now open for the 11th round of the Stellar Community Fund (SCF)! Is there a change you can imagine that would make the world a better place? A need out there that's not addressed by current technology? Apply to the SCF with your Stellar-based project before one of the submission deadlines (Sept 25 & Oct 30) and request the budget you need to realize your vision. ‍ The SCF is an open-application grant program that distributes up to 24M XLM annually based on community input to support the development of products and services built on Stellar. — What's new? - — 🥾 | SCF#11 Startup Bootcamp. — For the first time ever, selected candidates are invited to participate in a virtual bootcamp from November 1–3. Participants will work with SDF and Stellar ecosystem members to define a problem, storyboard a solution, and develop a rapid prototype before getting feedback from the Stellar community. Learn more about the bootcamp here and complete your SCF submission form before September 25th to be considered! — 📘 | SCF Handbook. — Say goodbye to guessing answers or looking for scattered rules and information. Welcome the brand-new SCF Handbook, a source-of-truth document for everything related to the SCF! While you'll still be able to view SCF projects, find dates for upcoming rounds, and access submission forms on communityfund.stellar.org, the handbook will...
---

Announcing the winners of SCF#10


Today, we are excited to announce the winners of the 10th round of the Stellar Community Fund (SCF). After two weeks of deliberation, a panel of 52 judges drawn from both the Stellar Development Foundation and the greater Stellar community and ecosystem voted to award 15 projects their requested budgets, and to give away a grand total of over 10.5M XLM**. Similar to last SCF rounds, each project specified a budget request. Judges considered those requests when voting, and as a result, the winners range from single developer projects to launch-ready businesses building the future of finance. It's a diverse set of projects, and we're excited to see what they do next! Without further ado, here are the winners ranked by highest vote: — 1. AssemblyScript smart contracts SDK — $59,000 worth of XLM*. — An open-source, free AssemblyScript smart contracts SDK that will help (web) developers implement native smart contracts for Stellar (Jump Cannon). — 2. Beans app — $220,000 worth of XLM*. — A non-custodial wallet where users enjoy free international payments and savings accounts with healthy yields through a user experience that anyone can understand without any blockchain jargon. — 3. Elixir Stellar SDK — $12,000 worth of XLM*. — A LatAm tech talent and innovation incubator aiming to provide support for Stellar in the programming language Elixir through open-source libr...
---

SCF #10 — Candidate Pitches


SCF #10 — Candidate Pitches - On June 15th and 16th, the Stellar community had the opportunity to interact live with candidates of the 10th round of the Stellar Community Fund (SCF) during five candidate pitch sessions. Almost all candidates presented their Stellar-based solutions and community members provided support, asked questions, and gave feedback. Did you miss any of these sessions? No problem! Read on to view summaries of each pitch, sorted by category, budget request, and project stage. Each project title links to the project's SCF page, where you can find a demo video and more information about their business model and team. Even if you're not voting in this SCF round, we encourage you to read about each candidate and engage with the teams in the SCF Discord. — Cross-border payments and remittances - — Mango | $24,600 | Development. — Mango provides the unbanked population of Mexico a cash-to-crypto entrance by offering cash-on-ramps through the thousands of OXXO convenience stores located throughout the region. — CashAbroad | $28,500 | Development. — Helps businesses quickly manage accounts receivable and debt to pay with international merchants and vendors through simple natural language NLP–starting with the Mexico-Colombia corridor. — KometPay | $32,000 | Development. — Makes money transfers easy and accessible to Colombian immigrants in the US by combinin...
---
---
---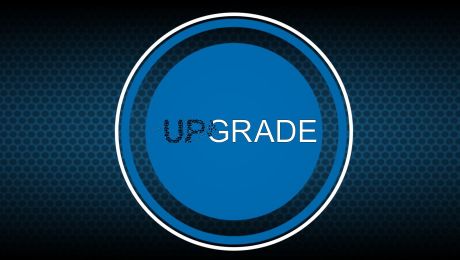 Stellar To Release Protocol 20 Testnet Upgrade, Will XLM Rally?


On September 20, Stellar, a blockchain platform designed to facilitate fast and low-cost cross-border transactions using its native currency, XLM, will release the testnet upgrade of Protocol 20. With this launch, the protocol prepares for the eventual mainnet activation of the Soroban smart contracts platform. Stellar Prepares For Protocol 20 And Smart Contracts According to a document on September 18, the testnet upgrade aims to release candidate versions of Stellar Core and Horizon. Stellar is a blockchain network and relies on a network of nodes for transaction validation and to ensure the network is secure. Validators running are kept in sync using the Stellar Core since it acts as the backbone of the entire network, safeguarding the integrity of the blockchain. Stellar Horizon is an interface that simplifies interaction between applications and developers with the mainnet through APIs. By eliminating the complexities of interacting with the blockchain, Horizon makes it easier for users to deploy applications. Once the stable version is released, Validators will vote on the day when tested upgrades are integrated into the mainnet. The blockchain developer has acknowledged that the Protocol 20 upgrade will bring about new settings, which will require more discussion and adjustments through voting. The Stellar Network will provide a timeline for implementing these changes before rolling them out on the mainnet. Soroban And The $100 Million Incentive...
---
Stellar (XLM) Holds Past Week Gains As Bear Taking Control Of The Market


All eyes are on Stellar (XLM) as it breaches the $0.12 resistance despite the massive onslaught in the crypto market. The token managed to hold its past week's gains while Bitcoin and other top coins maintained consistent bearish momentum. Stellar's current price reflects the growing demand and interest in its payment solution, which is a plausible reason behind its strength. Moreover, excitement is high among XLM investors as the Stellar network prepares for a game-chaining announcement on Tuesday. XLM Soars Amid Heightened Speculation In The Stellar Ecosystem XLM has been bullish since September 2 following Stellar.org's announcement that "something cool is coming" to the network in 10 days. This price move marked a nearly 20% increase from the month low of $0.1117 recorded on August 17. Furthermore, Stellar Network continued to tease the community with the countdown to the mysterious announcement, as a September 7 tweet also teased that change is underway as the upcoming brand will introduce Stellar to the real world. The Stellar community is abuzz with anticipation as enthusiasts await the unraveling of the mystery. Some community members speculate that the upcoming announcement could be related to a partnership with Apple. In a recent report, Stellar dominated all layer-1 networks in tokenized treasuries by market cap, surpassing Ethereum and Polygon. The August 23 tweet shows that Stellar recorded a tokenized treasury market cap...
---
Stellar (XLM) Soars By 17% In A Single Week – Can Bulls Maintain P...


As the general crypto market experiences a slight gain in total market cap, Stellar (XLM) stands out with a substantial amount of price increase over the last week. According to data from CoinMarketCap, the XRP competitor is up by 17.61%, outperforming every other top 100 cryptocurrency in the past seven days. XLM To Reach $1? With XLM currently hovering around the $0.13 price zone, there are speculations on the next movement. Interestingly, a crypto analyst with the name EGRAG CRYPTO on X (formerly Twitter) predicts that XLM could rise to $1 if certain conditions are met. According to the analyst's post on September 8, this bullish prediction is formed on a potential crossover between two technical indicators, namely the 200-day Moving Average (MA)and the 21-day Exponential Moving Average (EMA). #XLM Heading for $1: When the Bullish Cross occurs on the weekly time frame with the 21 EMA (Exponential Moving Average) and the 200 MA (Moving Average), I'm anticipating a potential surge of approximately 500% . The chart below is showing promising signs that the next… pic.twitter.com/33TrI2znLb — EGRAG CRYPTO (@egragcrypto) September 8, 2023 To explain, the MA indicator reflects the average price data over a specific period of time, e.g., 200 days. It is constantly updated and can be used to identify trade areas and recognize market trends. On the other hand, The EMA performs a similar function but with a focus on more recent price point...
---
Biggest Movers: DOGE Moves Away From Support Level, XLM Nears 1-Month Hi...


Dogecoin moved away from a key price floor on Saturday, as the meme coin ended a three-day winless run. Price has traded in the red since Wednesday, leading to a collision with a support point of $0.0620. Stellar also rallied, nearing a one-month high in the process.Dogecoin (DOGE) Dogecoin (DOGE) snapped a three-day losing streak on Saturday, as bulls pushed price away from a recent support level. Following a low of $0.06284 on Friday, DOGE/USD moved to a peak of $0.06382 earlier in the day. Today's gain in price saw the meme coin continue to move beyond its aforementioned floor at the $0.0620 region. However, momentum has not fully shifted to the bulls, as a result of the relative strength index (RSI) tracking below a ceiling of 44.00. At the time of writing, the index is tracking at 42.18, which comes as a crossover of moving averages looms. Should the 10-day (red) moving average move beyond its 25-day (blue) counterpart, this could be the sign bulls are waiting for to reenter the market. Stellar (XLM) Stellar (XLM) extended recent gains to a fourth straight day, as price broke out of a key ceiling in the process. XLM/USD peaked at $0.1328 to start the weekend, following a low of $0.1242 during Friday's session. Today's move saw stellar climb to its highest point since August 16, when price peaked at $0.1364. As a result of the gain in price, the moving averages of 10-days and 25-days respectively, now also sit on the cusp of an upward cross. This could further push the...
---
Bitcoin (BTC) Loses $26K Again, Stellar (XLM) Defies Market Sentiment: W...


Bitcoin spiked to a multi-day high above $26,400 yesterday, but that was short-lived, and the asset has returned to a familiar sight at under $26,000. The altcoins are also slightly in the red today, with BNB, ADA, and SOL retracing by over 1%. BTC Fails at $26K Bitcoin's price performance has been anything but impressive for the past 10 days or so, ever since it shot up by $2,000 and then dumped by almost $3,000 days later after Grayscale's win over the SEC. The subsequent violent rejection pushed the asset to an 11-week low of $25,350. The bulls finally stepped up at that point and helped bitcoin recover some ground by the time last weekend had arrived. As such, BTC stood calmly at under $26,000. The following days, including most of the business week, went by uneventfully, with the cryptocurrency stuck at the same spot. It finally made a move upwards yesterday when it pumped to a multi-day high at over $26,400. However, that turned out to be a false breakout, and BTC has lost all the momentum, trading below $26,000 once again now. Its market cap is still just inches above $500 billion, and its dominance over the alts is back down to 48.3%. BTCUSD. Source: TradingView XLM in Green Most alternative coins have mimicked BTC's performance as of late, with minor gains yesterday and subsequent retracements today. Ethereum, Ripple, Dogecoin, Tron, Polkadot, Polygon, and Shiba Inu have all declined by up to 1%. More losses come from the likes of Binance Coin, Cardano, Litecoin, and...
---
Biggest Movers: CRO Moves From 3-Month Low, XLM Extends Recent Gains


Cronos rose for a second consecutive session, as the token continued to move away from a recent three-month low. Volatility in the marketplace was high on Friday, after several days of price consolidation. Stellar also surged, moving to a three-day high.Cronos (CRO) Cronos (CRO) continued to move away from a recent three-month low on Friday, after rising for a second straight session. After trading at a bottom of $0.05072 on Thursday, CRO/USD surged to a peak of $0.05291 earlier in the day. This moves comes as cronos bulls managed to avoid a full breakout below a support point at $0.0495. One reason for this was the stability of the support point of 34.00 on the relative strength index (RSI). At the time of writing, the index is now tracking at 49.60, with the next point of resistance around 52.00. In the event that price strength climbs beyond this point, CRO will most likely be trading around $0.05500. Stellar (XLM) Stellar (XLM) rose to a three-day high in today's session, as bulls continued to target a key price ceiling. XLM/USD hit a high of $0.1271 earlier in the day, which comes less than 24 hours after trading at $0.122. The move comes as the 10-day (red) moving average approaches an upwards crossover with its 25-day (blue) counterpart. This is the closest that traders of stellar have come to taking price over a resistance zone of $0.1300 since Tuesday. Today's surge came as the 14-day RSI broke free of a ceiling at 49.00, moving to a current level of 51.08 in the ...
---
XLM Surges With 10% Rally – Can The Recovery Hold Its Ground?


Stellar (XLM) has experienced a robust resurgence, bouncing off a crucial support level at $0.11. Chart indicators are pointing towards a promising outlook for bullish investors, marking a significant shift in momentum since mid-August. This second rebound from the same support level underscores the formidable strength exhibited by bulls, hinting at the potential for further gains. A price analysis notes that the $0.11 support level has emerged as a steadfast defense line for XLM enthusiasts. Recent price action has illustrated that bears would need to work diligently to flip this level in their favor, extending the bearish momentum. However, the bulls have displayed unwavering determination, as evidenced by the latest retest of the support on Sept. 4, which triggered a notable price pump. As of the latest data, XLM is trading at $0.124 according to CoinGecko, reflecting a 2% rally over the past 24 hours and an impressive 10% surge in the last seven days. These gains are indicative of growing optimism among XLM investors. XLM Chart Indicators Favor Bulls The on-chain indicators are aligning with the bullish sentiment surrounding XLM. The Relative Strength Index (RSI) hovers around the neutral 50 mark, suggesting a healthy demand for XLM. Additionally, the Chaikin Money Flow (CMF) stands at +0.10, indicating an influx of capital into XLM. This influx is typically a bullish sign, pointing towards the growing confidence among investors in the cryptocurrency. Despite the ...
---
Biggest Movers: TON Moves Towards $1.90, XLM Remains Near Recent Highs


Toncoin was a big mover on Thursday, as the token rose by nearly 4%, closing in on the $1.90 level in the process. The rally came despite crypto price consolidation, with the global market cap largely unchanged as of writing. Stellar also surged, remaining near a recent two-week high. Toncoin (TON) Toncoin (TON) was one of Thursday's notable gainers, as price rallied by as much as 4% in today's session. Following a low of $1.75 on Wednesday, TON/USD rose to a peak of $1.88, earlier in today's session. The move comes days after the token reached a high of $2.05, which was the highest point it has hit since May. Looking at the chart, the rise in price comes as the relative strength index (RSI) jumped at a floor of 60.00. At the time of writing, the index is tracking at 63.35, with the next point of resistance around 66.00. In the event it moves beyond this level, there is a good chance that price will move back towards $2.00. Stellar (XLM) Stellar (XLM) also hovered in the green, as the price remained near a resistance level of $0.1300. XLM/USD rose to a peak of $0.1243 earlier in the day, which comes following a low of $0.1178 the day prior. The move comes as the 10-day (red) moving average approaches an upwards crossover with its 25-day (blue) counterpart. In addition to this, the RSI is on the cusp of breaking out of a key resistance level of 50.00, which has been held for close to a month. Bulls will potentially aim to penetrate this point in the coming days, taking pric...
---
Biggest Movers: XLM 7% Higher, TON Nears $2.00 Threshold


Stellar surged by as much as 7% on Monday, despite sentiment in crypto markets being mostly bearish to start the week. The token rallied for a second straight session, after a recent collision with a key price floor. Toncoin also rose, hitting a fresh multi-month high. Stellar (XLM) XLM was one of Monday's biggest movers, as the cryptocurrency rose by as much as 7% in today's session. After trading at a low of $0.1147 on Sunday, XLM/USD moved to an intraday peak of $0.126 earlier in the day. This surge sees stellar climb higher for a second consecutive day, following a rebound from a floor at $0.110. Earlier gains have already begun to ease, which comes due to the relative strength index (RSI) colliding with a ceiling of 49.00. At the time of writing, the index is now tracking at 49.48, with the next point of resistance around 54.00. Overall, bulls seem to have set their sights on the $0.135 level. Toncoin (TON) Toncoin (TON) also moved higher to start the week, with the token hitting a fresh multi-month high in the process. TON/USD peaked at $1.93 on Labor Day, which comes following a low of $1.85 during Sunday's session. As a result of the move, toncoin climbed to its strongest point since May 8, when the price reached a high of $2.08. The RSI on TON continues to reside over the 70.00 mark, meaning that price strength remains overbought. This has not prevented bulls from continuing to send the token higher, with the $2.00 level the perceived target for traders. Register ...
---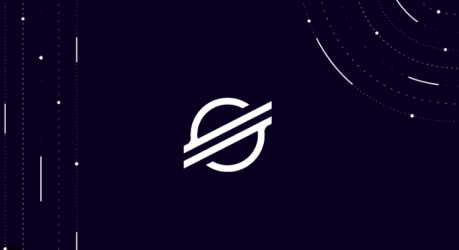 Stellar Tough Spot: Will XLM Prices See A Dip Amid Mid-Range Struggles?


Stellar (XLM) investors were in for a surprise over the weekend as the cryptocurrency staged a remarkable comeback, defying the prevailing bearish trend across the crypto market. The token's price surged by 7.3% in the past 24 hours and recorded a 2.3% increase over the past week, now resting at $0.122461 according to CoinGecko. While cryptocurrency enthusiasts are rejoicing over the impressive price performance, the question that lingers on everyone's mind is: why did Stellar's price jump during the weekend? Two plausible explanations have emerged. XLM Surge Potential Triggers One likely catalyst for the sudden Stellar surge is the tantalizing tease from its developers regarding an important announcement scheduled for next week. This cryptic hint has stirred anticipation and speculation in the crypto community, with investors eagerly awaiting what could be a game-changing revelation for Stellar. Something cool is dropping in 10 days. Get ready to gear up for a change that's got us all excited. Stay curious pic.twitter.com/CgNzfzwqmc — Stellar (@StellarOrg) September 2, 2023 Another factor that might have contributed to the bullish sentiment around Stellar is the upcoming Meridian event set to be hosted by the blockchain platform later this month in Spain. Meridian, known as Stellar's flagship annual event, is expected to bring together a multitude of influential speakers from the blockchain and cryptocurrency space. Their speeches and insights have the po...
---
Stellar (XLM) Explodes 10% Daily, Bitcoin (BTC) Stalls at $26K: Market W...


Despite the massive volatility BTC faced for several days last week, the cryptocurrency has stalled once again at a familiar price level of around $26,000. Most altcoins also sit quietly today, aside from Rocket Pool, Synthetix, and Stellar, all of which are up by double digits. BTC Back at $26K The primary cryptocurrency had traded sideways at around $26,000 for a long time until last Tuesday when Grayscale's legal win over the US Securities and Exchange Commission rattled all cages. Bitcoin, fueled by the potential of turning GBTC into a spot BTC ETF, skyrocketed by over two grand in hours and charted a multi-week peak above $28,000. While the community was preparing to see the SEC crumble, the agency made a somewhat expected move and delayed the decision on all spot BTC ETF applications for another 45 days. This, alongside the declining hype over Grayscale's victory, led to a massive price retracement. Bitcoin plummeted by nearly $3,000 in the span of two days and dumped to an 11-week low of $25,350. Nevertheless, it managed to bounce off, recover several hundred dollars, and has since traded at around $26,000, as it did seven days ago. Its market capitalization has settled at $505 billion, and so has its dominance over the alts at 48.4%. BTCUSD. Source: TradingView XLM on the Rise Most altcoins have painted insignificant gains over the past 24 hours. Ethereum, Binance Coin, Ripple, Cardano, Solana, Tron, TONCOIN, Polkadot, Polygon, and Litecoin are also slightly in the gr...
---
Biggest Movers: XLM, DOGE Rebound on Saturday, Following Recent Market S...


Stellar was a notable mover during Saturday's session, as the token returned to the green to start the weekend. Prices recently fell lower for six straight days, however, bulls have reentered the market snapping this streak in the process. Dogecoin also rebounded today. Stellar (XLM) Stellar (XLM) rose higher on Saturday, following a recent six-day losing streak which pushed the price to a multi-month low. XLM/USD climbed to an intraday peak at $0.12 earlier in today's session, which comes following a low of $0.1115 the day prior. The move comes as stellar continued to move away from a support point at $0.110, which was hit on Thursday. This was the first time the price collided with this floor since mid-June, and comes as the relative strength index (RSI) hit its own floor at 30.00. At the time of writing this, the index has also rebounded and is now tracking at 34.84, which is marginally below a ceiling at 36.00. Should it push past this point, the next likely price target will be around a ceiling of $0.1340. Dogecoin (DOGE) In addition to XLM, dogecoin (DOGE) was also in the green to start the weekend, as it bounced from a floor of its own. After trading at a low of $0.06079 during Friday's session, DOGE/USD surged to a peak of $0.06385 earlier in the day. The jump in price came as the meme coin moved away from a support point of $0.0600, which is near a recent two-month low. Similar to XLM, the RSI on the dogecoin chart has bounced from a support point at the 30.00 mar...
---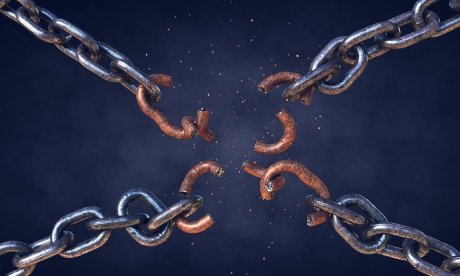 Stellar Breaks Free: Unleashes New Open-Source Disbursement Platform


Blockchain-based payment network Stellar has introduced the open-source "Stellar Disbursement Platform," aimed at facilitating faster, cost-effective, and transparent digital disbursements worldwide. Developed by the Stellar Development Foundation (SDF) over the past year, the platform enables individuals and organizations to execute bulk disbursements using digital assets for various purposes, including gig worker payments and digital aid delivery. Initially deployed for digital aid disbursements in Ukraine, the turnkey payment solution is now open-source and available for use and further development by anyone. Revolutionizing Global Payments? According to the announcement made on Wednesday, the Stellar Disbursement Platform allows users to send funds to thousands of recipients swiftly within seconds. It offers numerous applications, including supplier payments, payroll management, and contractor payments, catering to diverse payment needs. Furthermore, the platform's seamless integration with Stellar's global network of on and off-ramps, covering over 180 countries, provides recipients with the convenience of converting digital currency to cash 'easily.' Denelle Dixon, CEO of the Stellar Foundation, expressed enthusiasm for the open-source release of the Stellar Disbursement Platform. She highlighted its success in facilitating digital aid disbursements in Ukraine and its subsequent evolution into a comprehensive payment solution. ...
---
Ripple (XRP) Rival Stellar (XLM) Becomes Minority Investor in MoneyGram


The Stellar Development Foundation (SDF) - the organization behind the Stellar network that facilitates cross-border transactions - announced becoming a minority investor in payments giant MoneyGram International. The latest investment is the first of its kind made from SDF's treasury which includes a position on MGI's Board of Directors. Denelle Dixon, SDF CEO and Executive Director, will occupy that role, according to the official announcement. Stellar x MoneyGram The investment was sourced from SDF's internal cash reserve, Dixon said in a statement. This cash reserve is designated to support the operations of the non-profit organization rather than the Enterprize Fund, which targets investments in startups and emerging businesses. The exec mentioned that the investment is expected to position SDF as a crucial player aiding MoneyGram in expanding its digital business, exploring blockchain technology, and contributing to the many other ways the fintech company allows consumers and businesses to transfer and manage money in nearly every country across the globe. 'This is an exciting time for SDF and MGI, and I believe the opportunities will only grow. Continuing to build strong partnerships with organizations across the payments space puts SDF one step closer to achieving our mission of creating equitable access to financial services.' MoneyGram and SDF's partnership dates back to October 2021, when the two joined forces to settle transactions with USDC stablecoin for instant...
---
Biggest Movers: BCH 5% Higher on Monday, XLM Avoids Drop Below Supp...


Bitcoin Cash was one of Monday's biggest movers, rising by as much as 5%, despite markets mostly consolidating to start the week. The global crypto market cap has been largely unchanged, with volatility mostly muted. Stellar also rose higher, avoiding a drop below a key support point. Bitcoin Cash (BCH) Bitcoin cash (BCH) rose by as much as 5% to start the week, despite the wider market mostly trading lower. BCH/USD jumped to a peak of $242.29 earlier in today's session, following an earlier low of $219.27. The move came after BCH briefly broke out of a support point at $220.00, with traders swooping in to buy the dip. Another catalyst to the surge appears to be the 14-day relative strength index (RSI) moving past a ceiling at 48.00. Currently, price strength is tracking at 49.48, which is marginally below the next point of resistance at 50.00. In the event this level is breached, there is a strong possibility that BCH could move towards $260.00. Stellar (XLM) Additionally, stellar (XLM) was another token in the green on Monday, as it continued to move away from a floor of $0.1345. Following a low at $0.1380 on Sunday, XLM/USD rallied to an intraday high of $0.1431 earlier in the day. This is the third straight session that stellar has traded higher, and comes despite a recent downward crossover of moving averages (MA). As can be seen from the chart, the 10-day (red) MA moved below its 25-day (blue) counterpart, which is typically a bearish signal. Even though momentum has...
---
Biggest Movers: SOL, XLM 5% Lower, as Bearish Streak Extends


Solana dropped for a third consecutive session on Tuesday, as the token started the month of August nearly 5% lower. Overall, the global market cap was mostly in the red, dropping by 1.44% as of writing. Stellar fell to a one-week low, following a four-day losing streak of its own.Solana (SOL) Solana slipped for a third consecutive session on Tuesday, as the token dropped to a one-week low. SOL/USD hit a bottom of $23.16 earlier in today's session, which comes a day after price peaked at $24.38. Tuesday's low is the weakest point solana has hit since July 25, when the token traded under the $23.00 level. One of the catalysts of this decline appears to be the relative strength index (RSI) falling below a support point at 51.00 At the time of writing, the index is tracking at 48.84, with the next visible price floor at 45.00. There is a strong chance that SOL bears could push the token towards $20.00, should bearish momentum intensify. Stellar (XLM) Stellar (XLM) was another notable token to drop on the first day of the new month, edging lower for a fourth straight day. Following a high of $0.1558 to start the week, XLM/USD retreated to a low of $0.1465 earlier in today's session. This is the lowest point that stellar has hit since last Wednesday, and comes as bears made an attempt to collide with a floor at $0.1445. Like with solana, today's sell-off in XLM was as a result of the RSI breaking out of a floor at the 59.00 zone. Currently, price strength is tracking at 57.11, ...
---
Stellar Lumens Price Jumps 15%, With BTC20 Token Also Rising


Stellar Lumens ($XLM) has made a significant leap over the past day, posting a price increase of 15%. This considerable increase comes amid a minor rally in the crypto market as investors begin to become optimistic once more. At the same time, BTC20 ($BTC20), with its pioneering stake-to-earn model, is also attracting investor attention and gaining momentum. $XLM Surges as Bulls Eye Further Upside At the time of writing, the $XLM price is hovering around $0.168 – up 15% from Wednesday's low. Since hitting this low, $XLM has surged above the 20-day and 50-day Exponential Moving Averages (EMAs), indicating renewed bullish momentum. If this rally continues, a likely target for Stellar bulls would be the resistance zone around $0.165, which price rejected on July 22. Further fuelling the bullish momentum is that $XLM has broken above a minor trendline which had capped price since July 20 on the 4H timeframe. Should $XLM return to the top of this trendline, it would represent a further 15% gain from today's price. Stellar's robust price action has affected investor sentiment, with CoinGecko data revealing that more than 85% of users are "feeling good" about $XLM. Additionally, over 2.32 million transactions were recorded on Stellar's ledger in the past 24 hours – a sign that user activity is driving the price rally. $XLM Rides $XRP's Momentum to Continue Price Boost Interestingly, there aren't any definitive catalysts for...
---
BTC Remains Flat After Fed's Rate Hike, XLM Soars 14% (Market Watch)


All eyes were on the US Federal Reserve yesterday, but the expected interest rate hike didn't result in any substantial volatility for bitcoin, which remains stuck between $29,000 and $30,000. The altcoins are slightly in the green, with ETH nearing $1,900 and XRP reclaiming $0.7. BTC Still Stuck Despite Fed's Hike Bitcoin spiked above $30,300 on Sunday after several calm days, but the bears were quick to intercept the move and halt it in its tracks. Shortly after, BTC found itself slipping back to $30,000 before another retracement brought it all the way down to just under $29,000, which became its lowest price level in over a month. The bulls stepped up at this point and tried to reverse BTC's trajectory. As a result, the cryptocurrency reclaimed $29,000 and added a few hundred dollars by Wednesday. Then came the US FOMC meeting in which Fed Chair Jerome Powell announced a fresh wave of increasing interest rates (25 bps). Historically, such hikes have affected BTC's price performance, but this time the asset remained relatively quiet. It spiked to $29,700 by Thursday morning but failed there and retraced by a few hundred dollars. Consequently, its market cap is still around $570 billion, but its dominance over the alts has taken a slight hit and is down to 48.2% on CMC. BTCUSD. Source: TradingView XLM, SOL on the Rise Stellar's native token has emerged as the top performer from the larger-cap alts today. XLM has soared by more than 13% on a daily scale, and trees well above...
---
Biggest Movers: XLM, LINK 20% Higher on Thursday


Chainlink rose by as much as 20% earlier in today's session, as markets reacted to the release of its Chainlink Cross-Chain Interoperability Protocol (CCIP). Traders were buoyed by the news, pushing the token to its highest level since April in the process. Stellar rose to a one-week high today.Chainlink (LINK) Chainlink (LINK) was one of Thursday's most notable gainers, as the token surged nearly 20% higher. After falling to a low of $6.88 on Wednesday, LINK/USD rallied to an intraday peak of $8.32 earlier in the day. The move pushed price to its strongest point since last April, when the token hit a high above $8.60. Looking at the chart, the latest rally took place as the relative strength index (RSI) broke out of its ceiling at 72.00. At the time of writing, the index is at 73.03, with an upcoming resistance point of 77.00 a possible destination for bulls. In the likely event it reaches this point, LINK could surpass last Thursday's peak. Stellar (XLM) In addition to LINK, stellar (XLM) was another big mover during today's session, as it also rose by nearly 20% XLM/USD recorded a high of $0.1793 earlier in the day, which comes following yesterday's low of $0.1414. Similar to chainlink, this peak pushed stellar to its highest point since last Thursday, when the token hit a then 15-month high. As a result of this gain, price strength in XLM is now overbought, which could spell a soon end for the current uptrend. The RSI is tracking at a reading of 71.87, but is fast appr...
---
BTC Tops $30K While Stellar (XLM) Skyrockets 23% Overnight: Market Watch


The market is mostly painted in green throughout the past 24 hours as the majority of cryptocurrencies are trading well in the positive. This includes both Bitcoin and altcoins. The best performer is undoubtedly Stellar's XLM, which surprised with a 23% explosion, so let's dive in. Bitcoin Tops $30K, but for How Long? Over the past few hours, the market has taken a positive turn, which allowed Bitcoin's price to reclaim the important technical and psychological level of $30K. Source: TradingView At the time of this writing, the BTC price hovers above the mark, and the bulls are seemingly attempting to push the price forward. This comes on the back of news that Tesla didn't sell its BTC holdings for a fourth consecutive quarter. The positive report seems to have alleviated some of the strain on the market, which bounced upwards. Bitcoin dominance currently sits at around 46.6%. Altcoins in the Green, Stellar (XLM) Leads With Gains As you can clearly see in the following heatmap, the market is doing pretty well today. All of it is painted in green, which is never a bad sight to see. Source: Quantify Crypto Most notably, from the larger-cap cryptocurrencies, MATIC soared by some 6%, followed by 5.41% by Ripple's XRP, 4.7% from SOL, and so forth. The best performer for the past 24 hours, however, is Stellar's XLM. It exploded by over 20% throughout the period and is leading the entire market. On the other end of the spectrum, we have Rocket Pool's XRP, which failed to capitalize ...
---
XRP Price & Stellar Lumens Price Rally Cools Off, But yPredict is Rising


This week, the crypto market has exhibited significant volatility, with major coins like XRP and Stellar Lumens first seeing large gains, then experiencing sharp pullbacks. This volatility has yet to impact the progress of the crypto analytics project yPredict, which is currently in the midst of a highly-successful presale phase. However, with attention back on the crypto market, projects new and old are benefiting from renewed investor interest – setting the stage for a fruitful few months ahead. Ripple Ruling Reenergizes $XRP - Although Momentum Stalls After Pullback XRP ($XRP) has been the talk of the crypto market over the past few days following some huge news regarding the SEC's lawsuit against Ripple – the company behind $XRP. The lawsuit alleged that Ripple had violated federal securities laws by offering $XRP in an unregistered securities sale. As such, the SEC argued that $XRP was a security – a statement Ripple vehemently denied. However, on July 13, Reuters reported that Ripple did not violate federal securities law, according to a ruling by US District Judge Analisa Torres. This landmark legal victory sent the value of $XRP surging over 100%, although the token's price has pulled back by 22% since the peak of the bullish surge. While the SEC did win a partial victory concerning $XRP sales to institutional investors, the ruling was seen as a major boost for the broader crypto market. Thus, with $XRP now trading around the $0.73 level, inve...
---
Stellar Lumens (XLM) Price Sees Huge Gains After XRP Ruling, While These...


XRP's recent win against the U.S. Securities and Exchange Commission (SEC) sparked a wave of optimism in the crypto market, driving a rally in altcoins. Amid this rally, Stellar Lumens (XLM) stood out with an almost 50% price jump in the past 24 hours. The likes of Solana and Cardano have also seem significant gains, while new coins like Thug Life and Chimpzee are surging as the market turns bullish. Stellar Lumens' Bullish Recovery Amid SEC Setback Previously, the SEC's legal actions against major crypto exchanges Coinbase and Binance caused market corrections. But a New York judge ruling that XRP 'did not violate the securities law' changed the course, benefiting Stellar Lumens significantly. Stellar, created by a Ripple co-founder to improve global payments, is known for its association with Circle, the creator of USD Coin, the world's second-largest stablecoin. Given these ties, Stellar investors paid close attention to the SEC vs Ripple case. Considering its significant crypto industry presence, a win for the SEC could've also invited legal trouble for Stellar. But the SEC's loss bodes well for Stellar Lumens, paving the way for wider acceptance of its payment technology in the finance sector. XLM is currently up 48.7% in the last day, currently trading at at $0.144. At one point it hit a high of $0.2 - an 180% rise from its lowest level this year. Although the price has since corrected slightly, hopes remain high for XLM to continue rising, with the token h...
---
Crypto Markets Add $70B Daily as XRP, SOL, ADA, XLM Soar by Double Digit...


Several alternative coins, which were targeted by the US Securities and Exchange Commission in its latest lawsuits, were on the rise today, with massive gains from the likes of XRP, XLM, ADA, and more. Bitcoin also went on the offensive, even though in a more modest fashion, and tapped a new 13-month peak at $31,800. XRP, SOL, ADA, XLM Lead the Charge A lot can change in the cryptocurrency space within 24 hours. A day ago, the landscape was quiet, with almost all assets trading sideways. However, Judge Torres' decision to rule in favor of Ripple in its case against the SEC turned the tables. Somewhat expectedly, XRP is today's top performer, having surged to a 19-month high at $0.95 at one point. Despite retracing to below $0.8 as of now, XRP is still over 65% up on the day. Some of the other tokens recently named by the SEC in its lawsuits against Binance and Coinbase have also charted mind-blowing daily gains. These include Solana (35%), Cardano (24%), Polygon (20%), Stellar (53%), and Avalanche (19%). Ethereum touched $2,000 earlier today, despite its more modest price increase of 7%. BNB has been outpaced by XRP as the fourth-largest cryptocurrency, but it's still 4.5% up. In total, the crypto market cap has added $70 billion in a day and sits at $1.260 trillion as of now. Cryptocurrency Market Overview. Source: Quantify Crypto BTC Sees 13-Month High Aside from a few brief pumps toward $31,000, bitcoin had also stalled in the past several days. The asset stood in a tight ...
---
Stellar Becomes Newest Member of CFTC's Committee


The non-profit organization - Stellar Development Foundation - announced joining a new advisory committee of the United States Commodity Futures Trading Commission (CFTC). According to the firm's statement, SDF will be one of the four crypto-focused organizations at the Global Markets Advisory Committee (GMAC), which is one of the five active Advisory Committees overseen by the CFTC. The firm behind the Stellar blockchain will join representatives from traditional finance players, including the likes of J.P. Morgan, Goldman Sachs, and BlackRock. SDF's Role in GMAC Since SDF represents the blockchain industry on the GMAC, the foundation expects to bring the focus on Layer 1 protocols and remittances. The organization also plans on highlighting the role of stablecoins in the digital asset markets and real-world use cases as part of the committee. In the statement, SDF stated that it is excited to join the many traditional finance players on CFTC's new committee. It also believes GMAC will serve as an opportunity for conventional finance and blockchain to find prospects for integration to ensure the integrity and competitiveness of US markets. 'After an active 2022, SDF's engagement with government agencies is more critical than ever. Our inclusion in the CFTC's GMAC is yet another opportunity to push the industry toward mainstream adoption. I look forward to the work ahead of us under Commissioner Pham's leadership and the chance to represent blockchain technology and our indus...
---
Stellar (XLM) Poised To Rally? Ukrainian Bank Reveals Successful E-Money...


The Stellar (XLM) price remains in a long-term downtrend. After seeing an all-time high of nearly $0.81 on May 10, 2021, XLM's price has fallen massively. Currently, XLM is 90.6% down from its ATH. Since October 2021, Stellar has also been in a descending trend channel. At press time, XLM was trading at $0.0822. Thus, the price is showing initial signs of strength and could make a first attempt to break through the upper line of the trend channel at $0.10. What would probably be needed is a clear move that catapults the XLM price toward the next important resistance level at around $0.13. Should this succeed, the XLM bulls could target the next resistance zone around $0.23. Bullish News Pushing Stellar Out Of The Bearish Trend? A potential catalyst for a breakout out of the bearish trend was provided yesterday by the Stellar Foundation. It shared in a tweet that TASCOMBANK, one of Ukraine's oldest commercial banks, published the results of its e-money pilot project on the Stellar network. Remarkably, TASCOMBANK is one of the leading Ukrainian commercial banks, which is regarded as a system bank. It operates in many areas of banking, including consumer and corporate lending, factoring, e-commerce, and trade finance. The report on the project, which was launched in December 2021, informs the National Bank of Ukraine and the Ministry of Digital Transformation about the benefits of issuing e-money on the Stellar blockchain, highlighting the advantages. Transparency, accountabi...
---
UN Will Use The Stellar Blockchain to Send Financial Aid to Ukrainians


On December 15, the Stellar Development Foundation (SDF) announced its partnership with the United Nations High Commissioner for Refugees (UNHCR) to pilot a digital cash disbursement system powered by Stellar to send money to Ukrainians in need. UNHCR is the United Nations agency tasked with protecting refugees and those displaced by persecution or political conflict. Stellar will focus on instantly delivering the UN's aid via the 'Stellar Aid Assist' pilot project. It partnered with Circle, MoneyGram International, and the wallet app Vibrant to achieve that goal. According to the project's website, Stellar Aid Assist is already being used 'to provide qualified Ukrainians' with financial assistance through the stablecoin USD Coin (USDC) directly sent to their phones. 'Eligible Ukrainians can register with a participating relief organization to receive digital relief aid through the Vibrant wallet and get the funds in cash at participating MoneyGram locations.' Stellar Aid And The UN Provide Assistance to Ukrainians Thanks to Stellar and Vibrant, the UN can send money faster and cheaper than legacy channels. Also, as the Ukrainian banking infrastructure suffers with the war, the number of unbanked and underbanked people increases. A solution that does not rely on banks is of the utmost importance in this scenario. These digitally delivered cash grants aim to provide an alternative to handling fiat money at a time when it may be difficult or dangerous to store or move physical ...
---
Coinbase Wallet Is Dropping Support For XRP, BCH, XLM And ETC


Users lose interest in some cryptocurrencies as negative news about them spreads in specialized and mainstream media. At least, that is what Coinbase thinks, as they will soon stop supporting some tokens with a lot of trajectory among crypto enthusiasts. On November 23, Coinbase, the largest cryptocurrency exchange in the U.S., announced that its wallet will stop supporting XRP, BCH, XLM, and ETC due to poor customer usability. Coinbase Cares About Usage, Not Tradition According to Coinbase, January 23 will be the deadline for users to view and transfer their tokens to another wallet provider. They will then have to import their recovery phrases to the new wallet to use their assets. The Coinbase Wallet comes preconfigured to work with the following networks: Arbitrum, Avalanche C-Chain, BNB Chain, Gnosis Chain, Fantom Opera, Optimism, Polygon, xDai, and Solana. In addition, it supports all Ethereum-compatible networks and the Ethereum Virtual Machine (PVM). Formerly one of the top 3 cryptocurrencies in the ecosystem, XRP came to have a vast 'army' of fans dominating all of Crypto Twitter. However, Ripple's legal battle against the SEC has led most of its community to abandon their previous engagement. It currently sits on the seventh spot on the list of cryptocurrencies with the most market capitalization. XRP was one of the most promising tokens in recent years due to its speed in processing payments, allowing up to 50,000 transactions per second worldwide, regardless of th...
---
Stellar (XLM) Could Grow Dim This Week, But Buyers Don't Need To Back Do...


Stellar (XLM), the 27th ranked cryptocurrency in terms of market capitalization, managed to pump its spot trading price by 2.1% over the last 24 hours. At press time, according to tracking from Coingecko, the asset is changing hands at $0.112 and has been down by 3.3% and 4.4% on is biweekly and monthly charts, respectively. Here's a quick look at XLM's performance: Stellar has once again fallen into a bearish price pattern XLM needs to sustain and surpass its current trading price of $0.112 to break from its downward trend Stellar forecasted to drop to $0.085 over the next 30 days The altcoin suffered when it failed to move past the $0.13 resistance marker and fell into a pattern that indicates further downward trend. XLM's technical indicators and analysis hint at a continued exposure to negative factors that will prevent it from climbing to higher levels over the next few days. Repetitive Rejection On Crucial Levels Cripples Stellar Since the middle part of June, the altcoin was trading at a narrow range of $0.10 and $0.13. XLM tried to test and surpass the aforementioned resistance level but was unsuccessful. Not only that, it also failed to sustain the crucial support marker of $0.125. As a result, in just two days, the asset declined by 12%. That, however, was erased by its recent price pump. Stellar's Relative Strength Index (RSI) is below the 50-neutral zone but it hasn't reached the point of being overbrought or oversold. While buyers might seem to be...
---
Stellar (XLM) Buyers Must Check Out These Data Before Going Long


Stellar is one of the cryptocurrencies that had an interesting and fruitful 2021, perhaps why the altcoin is making positive noise these days for being a viable asset for long trading. Stellar could enter a dull phase on the coming sessions XLM is -10.1% over the past week Stellar is on an extended bearish momentum In crypto space, long trading involves buying an asset and making profit as its price increase. On the other hand, short trading happens when one sells a borrowed security and buys it back at a lower price, making income from the decreased value. Stellar is hot in the eyes of investors looking to earn from long trading as the digital currency's current price is significantly lower than its 2021 levels. Given the virtual coin's ability to increase its price tremendously, its easy to understand why investors might pick Stellar for their long trading scheme. But, as with other ventures, it would be wise to pay close attention to XLM's price movement first, before putting sizable investment on it and deciding to play the long game. Stellar Price Analysis and Trajectory After a spectacular showing in May 2021 when it attained multiple yearly highs, Stellar has fallen into a gradual bearish rally and is positioned in trendline resistance for over 17 months now. At press time, data from Coingecko shows the crypto is trading at $0.113 and is down by 10.1% over the past week. On a year-to-date comparison, Stellar is - 68.8%. The bearish momentum of the crypto market hit...
---
Stellar Soars 6% In Last 30 Days – Can XLM Keep On Shining This We...


Since the beginning of this month, Stellar (XLM) has increased by 6%, continuing its remarkable monthly performance. Coingecko reports a 4-day performance for XLM of 5.3%, while charts show an impressive 31.50% rise over the previous 30 days. This price change is even more unexpected when considered in light of this. Santiment recently took to Twitter to reveal a rather unsettling image for the cryptocurrency community. "There has been quite a lot of #bloodinthestreets. Unless your portfolio mainly consists of $BNB, $XLM, $QNT, $MKR, $HT, or other scarce positive #altcoins the past 30 days, you're down. This reflects in the shrinking group of individuals still interested in #cryptocurrency,' Santiment tweeted. There has been quite a lot of #bloodinthestreets. Unless your portfolio mainly consists of $BNB, $XLM, $QNT, $MKR, $HT, or other scarce positive #altcoins the past 30 days, you're down. This reflects in the shrinking group of individuals still interested in #cryptocurrency. pic.twitter.com/4t0GQXj9oG — Santiment (@santimentfeed) October 10, 2022 The question of whether or not XLM can sustain its recent gains is intriguing. In spite of this, a rise of this magnitude is usually followed by a severe reversal as investors' fears replace their excitement. Stellar: What The Indicators Suggest There are a number of signs to keep an eye on. And by 'indicators,' it means the CMF, momentum, and bull-bear power. These metrics reveal the direction of the ma...
---
More Stellar (

#XLM

) News