| | | |
| --- | --- | --- |
| | XDC Network | #XDC |
---
| | | | | |
| --- | --- | --- | --- | --- |
| XDC Price: | $0.049 | | Volume: | $7.0 M |
| All Time High: | $0.19 | | Market Cap: | $0.7 B |
---
---
| | | | | |
| --- | --- | --- | --- | --- |
| Circulating Supply: | 13,866,550,333 | | Exchanges: | 16 |
| Total Supply: | 37,866,550,333 | | Markets: | 38 |
| Max Supply: | — | | Pairs: | 18 |
---
---
---
The price of #XDC today is $0.049 USD.

The lowest XDC price for this period was $0, the highest was $0.049, and the current live price for one XDC coin is $0.04940.

The all-time high XDC coin price was $0.19.

Use our custom price calculator to see the hypothetical price of XDC with market cap of BTC and how the supply of XDC affects the price at different market capitalizations.
---
---
The code for XDC Network is #XDC.

XDC Network is 5.5 years old.
---
---
The current market capitalization for XDC Network is $685,041,416.

XDC Network is ranking upwards to #50 out of all coins, by market cap (and other factors).
---
---
The trading volume is big today for #XDC.

Today's 24-hour trading volume across all exchanges for XDC Network is $6,982,697.
---
---
The circulating supply of XDC is 13,866,550,333 coins, which is 37% of the total coin supply.

Relatively, XDC Network has a large supply of coins, 630 times larger than Bitcoin's supply, for example.
---
---
XDC is the native coin for the Ethereum blockchain.

View the full list of Ethereum blockchain tokens.
---
---
XDC is available on several crypto currency exchanges.

---
---
---
---

EVM Compatible XDC Network's Upgraded Security and Memory features on Apothem Platform.


EVM Compatible XDC Network's Upgraded Security and Memory features on Apothem Platform.. — Upgrading the feasibility of XinFin(XDC) network which covers Security issues and Memory leak issues. — Introduction to XDC Network and Apothem Network.. — The XDC Network is a global, open-source, delegated proof of stake consensus network (XDPoS), which enables hybrid relay bridges, instant block finality and interoperability with ISO 20022 financial messaging standards. The network's hybrid (private/public) architecture is designed to support institutional use in trade finance and asset tokenization. Featuring interoperable smart contracts, 2,000 transactions per-second, and Ethereum Virtual Machine compatibility, the XDC Network provides a scalable infrastructure for enterprises and independent community contributors. Apothem Network (Testnet) is the network used by smart contract developers to test smart contracts and protocol upgrades before deployment to the mainnet. Any upgrade to the XinFin XDC Network blockchain is first implemented on the Apothem Test Network, a simulation of the XinFin XDC Network, giving developers and other community members a chance to test the system before real assets are involved. Now Let's discuss what issues the team has fixed, which will be on the Apothem Network. github.com, github.com, internal/ethapi: EstimateGas and Call handle revert error Mentioned first issue was, ...
---

Community Letter


Dear XDC Community, Despite facing strong global macro-economic headwinds, the XDC Network has grown by leaps and bounds over the past year. Layer 2s, software development firms, and financial service providers from all four corners of the globe are queuing up to build DEXs, Metaverses, and dApps with use-cases directly applicable to everything from commodities trading to the digitization of legal documents to trade finance (our bread and butter). All are doing so in the certainty that in the not-too-distant future advanced blockchain technology like XDC's will disrupt, not just the global digital information economy, but also the equally global, real-world economy of goods and services. To support them in their efforts, and to drive ever more innovators, technologists, builders, and institutional participants to the network, we — the founders — are going to do something we've never done before: in partnership with major institutional funders with whom we are closely aligned, we're going to leverage portions of our own, personal allocation of XDC to rapidly accelerate the quality and quantity of on-chain activity. Our goal in this is to ensure that when — not if, but when — the macro-economic winds change and we find ourselves with the wind at our back, we've already moved so far, so fast that nobody can catch us. Ever since the transitory testnet launched, the founder's XDC allocation began ...
---

How To Use Your Ledger Nano S Plus Device With The XDC Web Wallet


This guide will help you to connect your Ledger Nano S Plus device to the XDC Web Wallet.. — — Introduction. — A Ledger Device is a hardware wallet considered one of the most secure ways to store digital assets. Ledger uses an offline, or cold storage, method of generating private keys, making it a preferred method for many crypto users. This guide will help you to connect your Ledger Nano S Plus device to the XDC Web Wallet. The XDC Web Wallet enables you to Send and Receive XDC with the Ledger Device. Before You Start, Make Sure: You've initialized your Ledger Device., The latest firmware is installed (Ledger Nano S Plus)., Ledger Live is ready to use., Access the XDC Web Wallet and choose your Network., Install The XDC Network App Open the Manager in Ledger Live., Connect and unlock your Ledger Device., If asked, follow the onscreen instructions and Allow Ledger Manager., Find XDC Network in the app catalog. (Here, we have already installed it.), 5. Click the Install button. a. An installation window will appear. b. Your device will display Processing… c. Once the app installation is confirmed, XDC Network app will appear on the Ledger device screen. 6. Now, Close the Ledger Live. — Connecting to the XDC Web Wallet. — Step 1: First, connect and unlock your Ledger Device. Step 2: Open the XDC Network App on your Ledger Device. Step 3: Ledger Nano S Plus will show "Appli...
---

Introduction to the XDC Network Masternode App with Improved Features.


Masternodes are full-nodes that create, verify, and validate new blocks in XinFin XDC Network also play a vital role at the time of the validation of the transaction. To set up a Masternode on XDC Network, ensure your XDC protocol running node is publicly identified and through the compliance process. Every Node Holder needs to upload a KYC document, and this detail will be visible to the public network. To find more information visit the guide to set up masternode on XinFin XDC Network. The Masternode App is a handy tool to view the details of masternodes running on the Network. Here, we have two different Apps for mainnet and testnet, XinFin XDC Network App and Apothem Network App. Let's deep dive into the new features added on the masternode application: — 1. Improved User Interface.. — The user-friendly and straightforward UI provides the details of Masternodes, Standby nodes with the total Staked amount and current epoch, block number, etc. screenshot of mn.apothem.network — 2. Rewards Mechanism.. — The detailed mechanism of rewards will be available for all the community members. This function helps to maintain the transparency of the reward mechanism. — 3. Masternodes Hardware Details.. — The masternode hardware details of every masternode holder will be publicly visible. — 4. Masternode Owners Personalize Information.. — Masternode owners can change their details a...
---

How to Set Up a Private Blockchain Network with XDC Network Codebase.


Today, more enterprises seek to set up private networks based on the XDC Network codebase. Whilst the process may seem daunting, knowing the steps to follow simplifies the process. As such, we've decided to give you a helping hand. Through this step-by-step guide, you'll learn how to set up a private network on the XDC Network codebase. Note: This article walks you through the step-by-step setup of a XinFin private network with three masternodes (or network nodes). However, you can set up a private network with up to 5000 Nodes. — Setting Up Private Blockchain Network Using XDC Network Codebase. - — 1. Install Golang. — Download and install Golang via these steps: i) Download the Go installer for Windows, Linux, or Mac. ii) Install Go on your computer system by following the specified steps, and you're set up. For more information, refer to the GO installation page. — 2. Set Environment Variables. — i) set GOROOT=$HOME/usr/local/go ii) set GOPATH=$HOME/go — 3. Prepare XinFin Network Client Software. — Download the source code and build here. Run the commands:i) git clone github.com ii) git checkout v1.4.4 iii) make all — Customize Genesis Block Using the Puppeth Tool. — Run Puppeth command and answer questions about your private chain as follows:./Puppeth i) Set chain name as XDPoS ii) Enter 2 to configure new genesis iii) Enter 3 to select XDPoS — d...
---

XinFin Delegated Proof of Stake (XDPoS): Major Upgrades at Block number 38383838.


XinFin's XDC Network update named "Andromeda" on its XDPoS consensus protocol going live at block number 38383838, estimated on 1 December 2021.. — XinFin's XDC Network update on its XDPoS consensus protocol (What's XDPos) going live at block number 38383838. Please check the time line or countdown for the Andromeda upgrade here with the link below xdc.blocksscan.io The upgrade is currently live on Testnet called apothem network, XinFin's protocol team has done hard tests like node, smart contract, & advanced non-functional tests — over the Apothem network. With this upgrade, some important functionalities will be added to XinFin's Mainnet. — What innovative features will the Andromeda upgrade activate?. — Solidity Upgrade to v0.8.x: XinFin's XDPoS is upgrading its EVM (Ethereum Virtual Machine) to support the latest version of solidity. Upon upgrade, XinFin's developers will bypass extensive customization when deploying code from different EVM chains. This feature will support XinFin's ecosystem partners and enhance internal product development., Transaction Fee Address: Going forward, transaction fees will transfer to the owner's address instead of the coinbase/ miner's address., Fixed and Added Eth_chainId: With the Eth_chainId, the system will be more secure. That's due to improvements in the replaying of protection transactions. This will provide military-grade sec...
---

The Road to Our future


"Ordinary things done consistently, create extraordinary results" — Keith Cunningham Today, we get to announce something that has been in the works over the last five months. So many people — community members, partners and independent contractors — have endeavored to outline this roadmap. I cannot be more proud of their efforts. Before I started in my role as Head of Ecosystem Development back in February, I and a small team of community members were tasked with publishing an XDC Network roadmap. Together, we worked with the XinFin team to bring our existing developments to life and to spotlight many of the exciting projects developing on the network. Shortly after publishing our existing roadmap last January, I was tasked with outlining a new development roadmap, which focused on the technology solutions we are building on chain. Those who work in this industry can confirm that the blockchain space is starved for developers. One of the many challenges blockchain projects face, despite an abundance of imagination, utility and application, is a scarcity of qualified developers. So, over the past few months, one of our primary goals was to continue to build out our development team in order to deliver on the solutions spotlighted in this roadmap. Despite many challenges and bumps in the road, we worked diligently to ensure we had the resources to facilitate and support project development for both indep...
---

XinFin Delegated Proof of Stake (XDPoS): Announcing Major Network Update.


XinFin's update on its XDPoS consensus protocol will go live in the upcoming days.. — XinFin's update on its XDPoS consensus protocol will go live in the upcoming days. The upgrades will go live on Testnet. Thereafter, XinFin's protocol team will conduct hard tests — -like node, smart contract, & advanced non-functional tests — — over the Apothem network. Upon passing all hard tests, the upgrade will be done on the Mainnet accordingly. With this upgrade, some important functionalities will be added to XinFin's Mainnet. — What's XDPoS? - XDPoS is an innovative solution that solves the scalability problem in Ethereum blockchain and other blockchain-based platforms. Relying on a 108-Masternode system that has XDPoS consensus, the innovative technology supports fast(2-seconds) transaction confirmation times. XDPOS also leverages inventive techniques like staking via smart contracts, true randomization, and double validation to guarantee stability, security, and chain finality. XinFin's XDPoS system is interoperable with EVM-compatible (Ethereum Virtual Machine-compatible) protocols, smart contracts, and cross-chain token transfers. — What innovative features will the upgrade activate? - — 1. Solidity Upgrade to v0.7.0 — (v0.8.0 is supported). — XinFin's XDPOS is upgrading its EVM to support the latest version of solidity — that's version v0.8.0. Upon upg...
---

XinFin Community Decides to Burn 10 Million XDCE from Token Supply.


The XinFin community has reduced the supply of XDCE tokens by 10 Million and the token burn continues until XDCE contract termination.. — The XinFin community has decided to further reduce the supply of XDCE tokens, after the last major 2.1 billion, 300 million, 200 million, 500 million, 500 million, 500 million, 300 million token burn. Hence, the network burns 10 million XDCE tokens taking the total supply of XDCE to approx. 400 million tokens. The community also plans to further reduce the supply of the XDCE tokens in the near future until the contract termination of XDCe. The users holding XDCE are requested to swap their XDCE with XDC as soon as possible. Swaps for the XDCE users will be provided by AlphaEx.image: XDCE token burn transaction on etherscan.io — XDCe Burning Transaction Detail:. — Token Burn Hash: etherscan.io Token Address: etherscan.io — We Are Open to Feedback. — We believe that we can deliver the best of the XinFin network and the XDCE and XDC tokens to our users only when we know what our community members need. This is why we welcome feedback from our community members with open arms and work on them to make the network ready for the digitized future. For any queries reach us through the below medium: Discord: discord.gg Reddit: www.reddit.com Telegram: t.me XinFin Community Decides to Burn 10 Million XDCE from Token Supply. was originally published in XinFin on Medium, ...
---

Happy 2th (Tooth) Anniversary to the XDC Network


XDC Network celebrates two years since Mainnet launch 🚀. — Nearly twenty-three years ago, to the day, my wife and I celebrated our 2nd Anniversary. On that night, we enjoyed dinner al fresco in Puerto Vallarta at Cafe de Artistes, secluding ourselves at a table within a garden oasis. While finishing our dinner, ready to order dessert, the waitstaff surprised us with a special arrangement. The restaurant had specifically crafted for us a combination of desserts, beautifully laid out on top of a flat mirrored serving plate. A bright white sparkler sat beside the dark delicacies, shooting sparks into the night air. As they placed the mirror on the table, my wife and I saw our reflections beside each other and we reminisced about where we have been, where we are right now, and where we might be going — only to get distracted by a handwritten message written in chocolate across the mirror. It read, "Happy 2th Anniversary." (which we read as 'Tooth' Anniversary.) Because their thoughtfulness left such an impression on us, we fought off the urge to laugh at their attempt to write 2nd — an endearing mistake which has become a lasting memory and story told many times since that day. I find that it's moments like these within our lives that connect us, weaving a thread from the past to the present — giving us an opportunity to reflect both on the magnitude of achievement and a faint glimpse at the ...
---
---
---
XDC Steals the Show With 15% Daily Surge, BTC Won't Move From $26K (Mark...


Bitcoin continues to move by only a few hundred dollars in either direction and has remained stuck at around $26,000 for yet another day. Most altcoins have charted minor daily gains today. The larger-cap ones are led by AVAX, DOT, and TONCOIN. XDC Reigns Tall Although the altcoins are known for their enhanced volatility, this has rarely been the case in the past month or so. In fact, most have failed to produce any major moves in either direction since the mid-August crash. The past 24 hours have been slightly more positive than the previous yesterday, as green dominates the charts now. ETH, BNB, XRP SOL, MATIC, ADA, DOGE, and LTC have all charted minor daily gains, for example. The most notable price increases from the larger-cap alts come from the likes of Avalanche (4.6%), TONCOIN (3.4%), and Polkadot (3%). Nevertheless, the day belongs to XDC as it has exploded by over 16% and has soared to $0.06. The cumulative market cap of all crypto assets, though, has remained at relatively the same spot as yesterday at around $1.050 trillion on CMC. Cryptocurrency Market Overview. Source: Quantify Crypto Guess Where Bitcoin Trades Today? The primary cryptocurrency also fell hard during the aforementioned crash on August 17 and dumped to a two-month low of $25,300. However, it bounced off rather quickly and was up to $26,000 by the next day. The following 10 days, though, have been anything but eventful. Aside from a brief dump last Wednesday and a spike to $26,800 on Thursday, the ...
---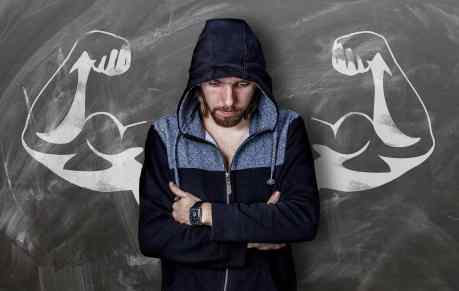 XDC Brushes Off Market Downtrends, Records Over 16% Surge As Top Coins B...


The crypto market has been downward over the past 24 hours, with top coins like Bitcoin dancing in tune with the bearish trend. But while top coins lost the past week's gains, XDC Network holds over 16% of its gains. XDC now trades at $0.068, a price 16.75% higher than its value seven days ago. However, despite the token's resilience, the bulls are about to capitulate, with nearly 4% lost in the last 24 hours. XDC Network Price Performance In The Last Week XDC's market situation today is similar to a water lily, with roots buried in the water while shooting out flourishing leaves above, looking for more opportunities to rally. Analyzing This Month's Recovery Potential XDC's current price is still over 126% higher than its value 30 days ago, suggesting the bulls are still determined to withstand the fluctuations. The slight 0.55% decline in its 24-hour trading volume confirmed this assumption. XDC Social Sentiment Bullish As Community Awaits Upcoming Ecosystem Events Anticipation for the ETHToronto Hackathon slated to hold from August 15-16, 2023, remains high, with the XDC community at the center. According to an August 4 announcement by the XinFin Network, the XDC Network is the official Tera Byte sponsor of this event. This event provides an incredible opportunity for blockchain and crypto enthusiasts to connect, collaborate, and explore the future of blockchain technology. The anticipation has increased XDC's social sentiment as several people are ...
---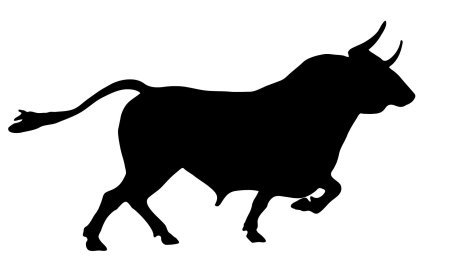 XDC Token Continues To Record Higher Gains Daily, Can It Achieve $0.1 Ma...


XDC Network is now on its way to the $0.1 target price after encouraging price movements over the past weeks. The token is now among the most searched cryptos ranking fourth on CoinMarketCap's list of trending cryptocurrencies. However, the question remains: How long can XDC sustain these rallies? Are the bulls energetic enough to exceed the anticipated $0.1 price mark? Let's see XDC Soars Amid Market Downturn, What's Fueling Its Price Movements? XDC Network is soaring today, August 4, as the broader market slightly improved. With a bullish momentum, the token rose by 16.7% on Friday morning. XDC reached a week high of $0.09134 on August 4, a nearly 50% increase from $0.05896 recorded on July 29. These impressive moves have positioned the token as the best-performing cryptocurrency in the 30-day and seven-day timeframe. Although the momentum is still bullish, it has stalled slightly since the asset has shed a few gains and shifted from the day peak of $0.09146 to $0.081. These gains could result from other ecosystem developments, including the partnership between XDC Network and Infocomm Media Development Authority (IMDA) Singapore. According to July 28 Bloomberg report, the crypto project integrated with IMDA's TradeTrust - a Singaporean framework enables trusted interoperability of electronic trade documents across digital platforms. This collaborative effort will allow IMDA's TradeTrust to verify and transfer documents. Such capab...
---
XDC Accelerates Network Expansion With LDA's $50 M Investment


XinFin (XDC) Network, known for secure, scalable, and highly efficient blockchain use cases have received an investment worth $50 million from the global alternative investment group, LDA Capital Limited. The investment originated by leveraging a portion of the token from the XDC founder's allocation. Ritesh Kakkad and Atul Khekade, the co-founders of XDC Network, are certain that the collaboration will accelerate network adaption and real-world use cases. The LDA is seen as a strategic partner rather than just a financier. The XDC founders have competence in the LDA due to their proactive and strategic involvement in the network to improve the ecosystem. Atul stated: "We've always looked for genuine strategic partners, not just funders, who can actively and strategically advance the ecosystem, while bringing utility to the network, and making XDC the preferred Layer 1 for institutions the world over–in LDA, we've found such a partner." The onboarding of LDA Capital benefits the XDC's new ventures and entities focused on bringing in new retail and institutional members. The XDC's smart contract-based initiatives have expanded dramatically since its introduction in 2019. It is anticipated that this new relationship would encourage the growth and development of Layer 2 projects inside the XDC Ecosystem. Anthony Romano, LDA Capital Ltd. stated: 'LDA Capital is pleased with the developments made in the XDC Network by the XDC ecosystem. In addit...
---
Two Major Blockchain Network Upgrades Ethereum 2.0 and XDC Network XDPOS...


Ethereum 2.0 upgrade is scheduled for September 13 to 15. XDC's XDPoS 2.0 is expected to go live in Q1 2023. Ethereum Merge, the transition of the network from PoW to PoS consensus, is the biggest and the most significant upgrade in the crypto sector. The schedule for this upgrade is confirmed to commence on September 15 or even before it. Notably, the anticipation of this protocol upgrade increases as the date is nearing. On successful execution of 'The Merge', Ethereum will terminate the PoW consensus when its mainnet merges with the Beacon Chain. Beacon Chain is the parallel blockchain hosting the PoS consensus engine and coexists with the current Ethereum 1.0 since 2020. Despite being the second-largest blockchain hosting smart contracts and dApps, it struggles with scalability issues. It all boils down to a fundamental scaling problem. The proof-of-work paradigm makes the process of overcoming scalability issues more complex. Also, High costs and low throughput have been major barriers to any widespread use. Also, the major Ethereum mining community is not happy with the update as they have to switch to other PoW networks as they already have huge mining infrastructure investments around the mining ecosystem. To solve all the related issues, Ethereum had chosen to make this massive move of initiating the consensus makeover, Ethereum 2.0. Now more blockchain networks are coming forward with such upgrades and expanding their functionalities. XDC Network i...
---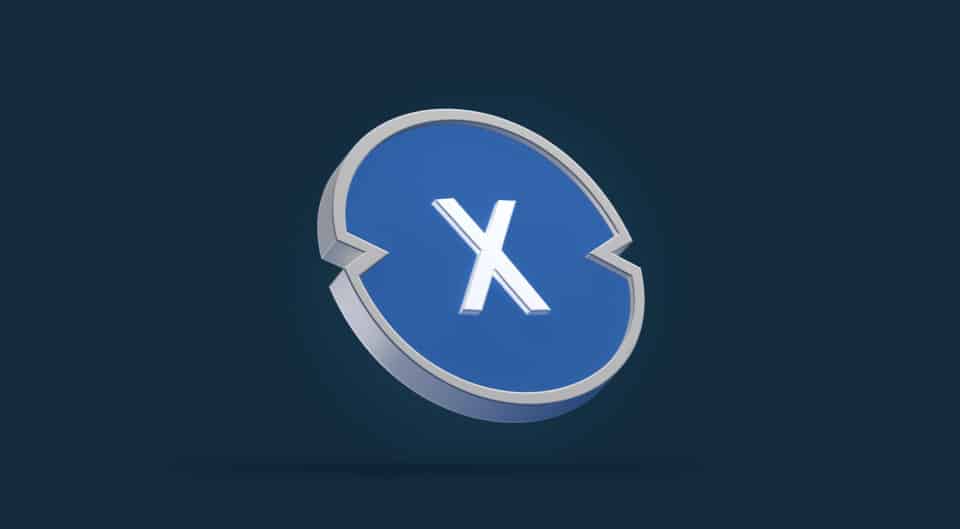 XDC Trading Now Available on the Kinesis Exchange


[PRESS RELEASE - London, United Kingdom, 31st August 2022] Kinesis, the world's leading gold and silver-based monetary system, has listed the XDC coin on the Kinesis Exchange. XDC will be tradeable against eight fiat pairs, including USD, GBP and EUR alongside Kinesis' native gold and silver-based stable coins, KAU and KAG. Users can instantly trade their XDC against physical gold or silver on the exchange to start earning a yield on their assets through Kinesis' array of yield products. XDC will be spendable on the Kinesis Virtual Card alongside the existing pool of cryptocurrencies available. The Virtual Card allows users to spend with instant conversion, in real-time, using cryptocurrencies such as bitcoin, ether and XDC alongside gold or silver at 46+ million locations globally. XDC will also be available to trade on Kinesis Pro - Kinesis' professional cryptocurrency trading platform scheduled to release later this year. The listing of XDC marks the first phase of the much-anticipated partnership between the XDC Foundation and Kinesis that was formed in February 2022. The second phase of Kinesis' collaboration with the XDC Foundation will begin with the development of an interoperable cross-chain bridge to Kinesis' Stellar-based blockchain, enabling assets to be transferred seamlessly between the two ecosystems. Billy Sebell, Executive Director at XDC Foundation, said: "Congratulations to the Kinesis team on its integration with the XDC Netwo...
---
XinFin's Double Triumph With XDCNFT and XDC


When it comes to the crypto industry, in order to excel with one product, the firm must be able to launch up multiple products and projects. Yet, the core of the firm has to be the same throughout. This has been one of the best strategies, especially in the crypto and crypto related industry. Out of the possibilities if one succeeds so will the other together. Similarly, taking the ideology to serious extents, indeed XinFin, a prominent Delegated Proof of Stake Consensus network (XDPoS) hybrid chain platform attains much praise for its recent project, the XDCNFT. The XDCNFT is actually a Non Fungible Token (NFT) marketplace launched by the BlocksWorkz tech firm. However, the core lies in the fact that the XDCNFT marketplace uses XinFin's blockchain technology, the XRC20 network. XDCNFT Marketplace Is Now LIVE and Open! Congrats to #BlocksWorkz Team !!! $BLKZ is the native token. #XDCNFT is built on #XDC Network. The best alternative to #opensea #NFT Marketplace - Use XDCPay App & pay with #BLKZ or $XDC coins at #xdcnft : https://t.co/uUYE2gopul — euromandriver Best Invest XDC (@BestInvest_XDC) April 28, 2022 Besides being launched in the start of 2022, the XDCNFT's performance has been quite promising so far. With new features, continuous addition of new NFTs and NFT partnerships XDCNFT maintains a strong lean surge. In addition, taking into consideration various other explicit features of XDCNFT like the zero installation fees and 1% transaction fees, all add u...
---
Metabloqs Announces Launch of the Metaverse Project built on XDC Network...


Metabloqs has announced the debut of its Metaverse project. Metabloqs Announces the Launch of Its Metaverse Project built on @XinFin_Official https://t.co/7q5vsEzM6f#Metabloqs #MetaCity #Metaverse — Metabloqs (@metabloqs) March 4, 2022 The evolution of the digital environment into metaverses has been a headline topic for the past several months, so much so that popular social media platform, Facebook, changed its name to Meta in solidarity with change. A metaverse is a digital reality that combines social media, augmented reality (AR) and virtual reality (VR) technologies, and crypto technology. With VR platforms actively becoming accessible to the general populace, metaverse developments continue in their popularity. The transition to the metaverse is however slow-paced with developers striving to create more proper applications. Metabloqs is among the most realistic metaverse, developed for users to enjoy their digital lives in such a way that is more engaging and satisfactory. The project offers several benefits and use cases that are sure to impress the user. Metabloqs is primarily a digital world that has been inspired by the real world to provide users with an avenue for meetings, conferences, and concerts. In the Metabloqs, users can network, consult and be advised, trade and conduct business dealings with other real people, workout activities such as running, bicycle, soccer and purchase digital assets and virtual land. Metabloqs brings forth a unique metavers...
---
XDC Network integrated into crypto custody platform Fireblocks


Fireblocks, an infrastructure provider for blockchain assets, announced today it has integrated XDC Network, a hybrid blockchain protocol specializing in tokenizing trade instruments. This news comes ahead of the launch of XDC Network's Trada token, a stablecoin backed by tangible, trade finance assets. Soon, Fireblocks' clients that leverage its all-in-one blockchain platform to send, receive, custody, or stake digital assets will have access to XDC token as well as gain access to XDC Network's Trada token. In 2021, XDC Network became the only blockchain project to date to join the Trade Finance Distribution Initiative (TFDi) - a consortium of leading banks, credit insurers, trade originators, and institutional funders - to increase transparency and fuel automation techniques in the trade asset industry. "Integration into the Fireblocks ecosystem is likely to fuel the next wave of access and awareness for the XDC Network. Trade finance is an increasingly attractive asset class for institutional investors, and we anticipate more growth to come as institutions seek to benefit from the EVM-compatible XDC Network, which has both a hyper scalable infrastructure and near-zero gas fees." - Atul Khekade, the Co-Founder of XDC Network The post XDC Network integrated into crypto custody platform Fireblocks appeared first on CryptoNinjas.
---
XDC Network unveils smart contract and tokenization platform, Origin


XDC Network, a highly interoperable hybrid blockchain platform built by XinFin, today revealed its smart contract and tokenization platform, Origin — a user-friendly tool that enables the secure creation of complex smart contracts at the click of a button. Origin allows for the creation, issuance, and management of XDC-based token standards via the XDC Network. By leveraging Origin's rigorously tested smart contract framework, any project or enterprise can mint fungible XRC20 tokens on the XDC Network without writing code or hiring developers. XRC20 tokens have a variety of use cases, including utility tokens, or even governance tokens. Origin will soon integrate options for an array of additional token standards, including non-fungible tokens (NFTs). The platform is free to use and will be open-source. New assets can be deployed to the XDC Network through Origin with incredibly little capital — typically for under five-thousandths of a cent — something currently impossible on Ethereum due to its prohibitively high fees. Importantly, Origin allows anyone to manage the tokenomics of their projects, from controlling minting functions to adding a burn mechanism as well as pausing or transferring ownership of a contract. Origin offers a user experience aimed at simplifying the token creation process... Through the platform, a new user without any blockchain experience can create, verify, and deploy their token in under two minutes for a fraction of a cent....
---
Leading Blockchain XDC Network Signs Partnership With D.C. United for NF...


D.C. United of the Major League Soccer (MLS) has signed a three-year jersey sponsorship arrangement with blockchain technology developer XDC Network as recently announced by the MLS giant. For the first time in the history of Major League Soccer, D.C. United supporters will have access and experiences never previously been available in the sport (MLS). As of the start of the 2022 MLS season, XDC Network will appear on the front of both home and away kits, as well as training tops. NEWS: D.C. United Announce First-of-its-Kind Partnership with Leading Blockchain XDC Network https://t.co/EONXqNHMkb — D.C. United (@dcunited) February 22, 2022 On the front of D.C. United's shirts, XDC will take the position of Leidos, a national security, health, and engineering solutions corporation. Commenced in 2014, Leidos' first contract with the team lasted until the 2021 season. The XDC tie-up's worth has not been revealed yet. In contrast, a 2018 revelation in The Athletic estimated that D.C. United's contract with Leidos was worth US$3 million per year at the time. XDC has also been termed the official blockchain and NFT marketplace partner as part of the arrangement. With the help of XDC, D.C. United fans will be rewarded for their commitment with fan tokens, which can be exchanged for unique experiences and privileges. Non-fungible tokens (NFTs) may also be bought, sold, traded, or interacted with through XDC, and people can learn about blockchain technology as a result. Danita...
---
Kinesis Money Partners with XDC Network and Readies Cross-Chain Bridge T...


XinFin, creators of the XDC Network — a highly interoperable hybrid blockchain platform positioned to support global trade and finance — today announces a partnership with the Kinesis Exchange, a global trading and utility platform catering to both precious metals and digital assets. As part of the proposed partnership, Kinesis will take a multifaceted approach towards extending its blockchain network to include additional blockchain protocols to operate its native KAU and KAG tokens. In line with this strategy, Kinesis will first list the XDC and XRC20 tokens on its exchange providing XDC holders the ability to trade against precious metals tokens KAU and KAG, which are fully allocated physical gold and silver-backed tokens, which hold utility for saving, or spending as a global currency. There are two separate phases that will develop the partnership... The first aims towards the enablement of minting Kinesis' gold and silver-backed digital currencies (KAU and KAG respectively) on the XDC Network as XRC20 tokens, and integrating XRC20 KAU and XRC20 KAG tokens on the Kinesis Exchange platform for direct use and utility on the XRC20 protocol. Additionally, XinFin and Kinesis will explore the development of a bridge between the XDC Network blockchain and the Kinesis contract on the Stellar blockchain for seamless interchange of these assets. The integration comes at a time when many other layer-2 projects are deploying on the XDC chain for its scalable, cost-...
---
XDC Network Takes Center Stage Amid Solana Network Crash


Solana's (SOL) network crashed for the sixth time. Smart Contract Developers are now eyeing alternative blockchain networks LUNA, BSC and XDC Network The crypto world continues to develop its technology to provide the best blockchain experience to all its users in the space. However, sometimes due to unavoidable circumstances, problems occur unexpectedly. This time, Solana (SOL) experienced a network crash for the sixth time. As a result, the crypto community cannot stop thinking if SOL will have the same faith as EOS. This Solna Network Crash made author and crypto enthusiast Mark Jeffrey react in a tweet post, Another day, another 48 hour #Solana outage. This is like the sixth time this has happened in 3 months. I have zero faith in it now. It is the new EOS. The fight is now between ETH, BSC, Fantom, Avalanche and Terra. — Mark Jeffrey (@markjeffrey) January 23, 2022 Meanwhile, these recent crashes encountered by the SOL network upset many Smart Contract Developers as well as the crypto community. As a result, the crypto community is now eyeing other alternative platforms (Ethereum killers) that could provide them with the expectation they need in their everyday crypto transactions. These include BSC, XDC, Fantom, Avalanche, and Terra, to name a few. These recent blockchain network issues encountered by the SOL network upset some of the crypto community members. As a result, investors have started to consider other Blockchain networks that could meet the expect...
---
More XDC Network (

#XDC

) News