| | | |
| --- | --- | --- |
| | Waltonchain | #WTC |
---
| | | | | |
| --- | --- | --- | --- | --- |
| WTC Price: | $0.07 | | Volume: | $30.4 M |
| All Time High: | $46.62 | | Market Cap: | $4.7 M |
---
---
| | | | | |
| --- | --- | --- | --- | --- |
| Circulating Supply: | 69,656,289 | | Exchanges: | 8 |
| Total Supply: | 70,000,000 | | Markets: | 11 |
| Max Supply: | 70,000,000 | | Pairs: | 21 |
---
---
---
The price of #WTC today is $0.07 USD.

The lowest WTC price for this period was $0, the highest was $0.067, and the current live price for one WTC coin is $0.06725.

The all-time high WTC coin price was $46.62.

Use our custom price calculator to see the hypothetical price of WTC with market cap of ETH or other crypto coins.
---
---
The code for Waltonchain crypto currency is #WTC.

Waltonchain is 6.3 years old.
---
---
The current market capitalization for Waltonchain is $4,684,333.

Waltonchain is ranked #682 out of all coins, by market cap (and other factors).
---
---
There is a large volume of trading today on #WTC.

Today's 24-hour trading volume across all exchanges for Waltonchain is $30,377,735.
---
---
The circulating supply of WTC is 69,656,289 coins, which is 100% of the maximum coin supply.
---
---
---
---
---
---
---
---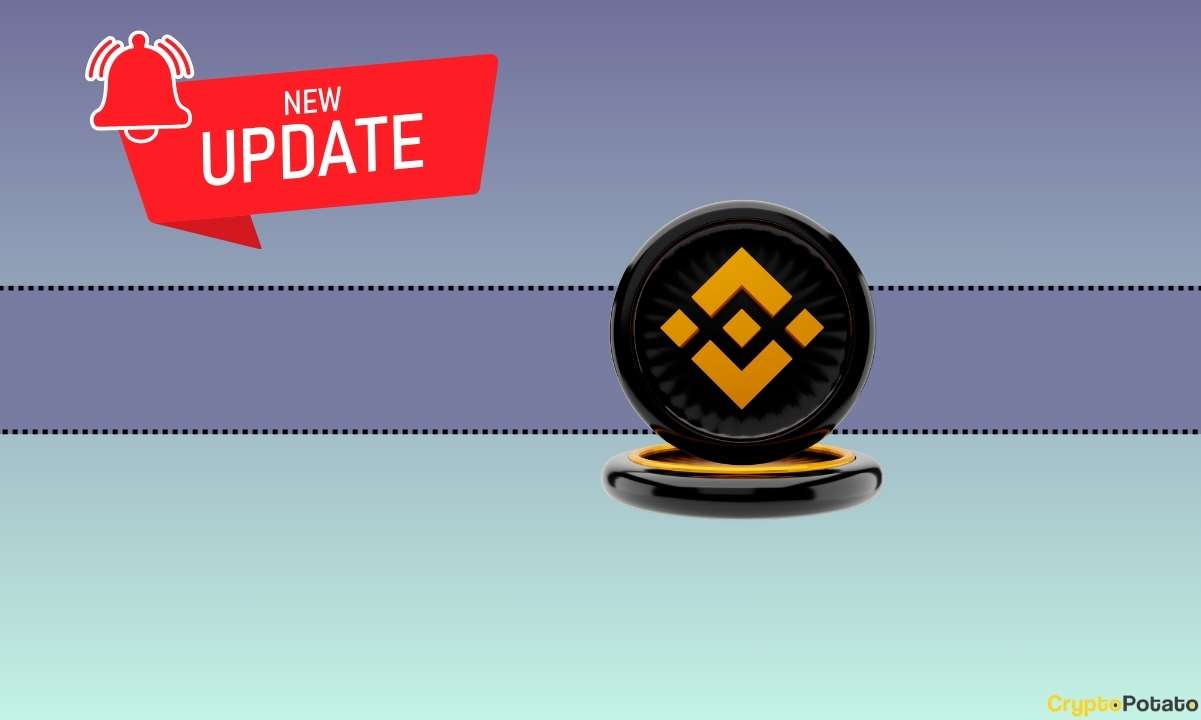 Important Binance Announcement Affecting Ripple (XRP), ADA, SHIB Holders


TL;DR BUSD Support Ends: Binance to cease support for BUSD products from December 15, 2023, with all BUSD withdrawals stopping on December 31. Balances will be converted to FDUSD at 1:1. Trading Pair Removals: Key trading pairs including XRP/BUSD and BTC/BUSD will be removed. Certain countries are excluded from these changes. Cryptocurrency Delisting: Binance to delist BitShares, PERL.eco, Tornado Cash, and Waltonchain by December 7 due to factors like low trading volume, impacting their prices. Binance's Latest Amendment The world's largest cryptocurrency exchange in terms of trading volume - Binance - said it will cease support for BUSD products on December 15, 2023. 'Please be assured that BUSD will always be backed 1:1 by USD. Paxos has stated that BUSD will remain supported by Paxos and redeemable through at least February 2024,' the company added. Binance encouraged clients to withdraw or convert their BUSD holdings into other assets before the aforementioned deadline. It is worth noting that users are allowed to trade their BUSD balances for FDUSD at zero trading fees. All BUSD withdrawals will be disabled on December 31, 2023, and remaining balances will be automatically converted to FDUSD at a 1:1 conversion rate. Binance users in Japan, France, Italy, Poland, and Kazakhstan are excluded from the amendments. The exact trading pairs that will be removed include XRP/BUSD, ADA/BUSD, SHIB/BUSD, BTC/BUSD, ETH/BUSD, DOT/BUSD, and many more. Binance's Prev...
---
Binance Retains Leading Position Among Crypto Exchanges Despite DOJ Fias...


TL;DR Despite recent troubles, including a $4.3 billion fine settlement with the US DOJ and a leadership change with CEO Changpeng Zhao resigning, Binance maintains its position as a leading cryptocurrency exchange with a market share of almost 50%. Binance's market share briefly dropped to nearly 40% following these regulatory issues, but the exchange continues to dominate among 23 other marketplaces. Binance recently decided to delist four cryptocurrencies, including BitShares and Tornado Cash, effective December 7, leading to significant price drops in some of these tokens, with PERL falling around 65% and TORN by 50% in the past week. Binance Keeps Its Solid Position The troubling recent news surrounding Binance seems to have not affected its position as a leader among all cryptocurrency exchanges. According to data presented by Kaiko, the trading venue has kept a market share of less than 50%, with the remaining percentage belonging to 23 other marketplaces. Binance's market share continues to hover below 50% pic.twitter.com/uwccy9UBGU — Kaiko (@KaikoData) November 28, 2023 It is worth noting that Binance's market share plunged to almost 40% a few days ago when the company settled regulatory issues with the US Department of Justice and agreed to pay a whopping fine of $4.3 billion. Moreover, the former CEO of the organization - Changpeng Zhao (CZ) - resigned from his post, with Richard Teng taking the helm. Binance's Recent Amendments Sho...
---
Binance Listing Curiosity: Is the Exchange Switching Tactics?


TL;DR Binance is seemingly adopting a new strategy by listing certain assets for futures but not spot trading. The exchange recently settled a $4.3 billion fine with the US DOJ and underwent a leadership change, with Richard Teng replacing CEO Changpeng Zhao. Binance's recent delisting of several cryptocurrencies, including BitShares and Tornado Cash, due to low activity and volume, has led to substantial price declines for these assets. Binance is Expected to Continue Operating a 'Similar Model' The popular reporter using the X (Twitter) handle Wu Blockchain observed an interesting tactic that the world's largest cryptocurrency - Binance - might have adopted. He revealed that the marketplace had listed certain digital assets for futures trading but not spot. Those include KAS, BSV, PYTH, BONK, ORBS, BIGTIME, TOKENFI, and ETHW, with Wu Blockchain describing the move as a 'new phenomenon' in Binance's listing process. 'Analysis pointed out that the core reason is that this can earn fees without taking on excessive responsibilities. Contract users have a strong tolerance for ups and downs, while spot users will criticize the price drop,' the reporter said. In addition, the reporter claimed there are cryptocurrencies like Blur (BLUR) that 'have been alive for a long time, then the spot launched.' He explained that futures trading is much simpler than spot one as it does not involve holding tokens or 'technical matching.' In their view, Binance would continue to oper...
---
Important: Binance Will Delist the Following Cryptocurrencies on Decembe...


TL;DR Binance Delisting Announcement: Binance will delist BitShares, PERL.eco, Tornado Cash, and Waltonchain on December 7 due to factors like low activity and unethical conduct, impacting their market performance. Price Impact: Following the announcement, Waltonchain, Tornado Cash, and PERL.eco experienced steep price declines of up to 45%. Contextual Developments: This move follows Binance's recent delisting of ten trading pairs and significant organizational changes, including discontinuing BUSD support and a $4.3 billion settlement with the US DOJ, coupled with a change in CEO. Binance's Latest Delisting Efforts The world's largest cryptocurrency exchange by trading volume - Binance - announced it will delist BitShares (BTS), PERL.eco (PERL), Tornado Cash (TORN), and Waltonchain (WTC) from its platform. The amendment will become live on December 7, with the exact trading pairs being removed: BTS/USDT, PERL/USDT, TORN/BUSD, WTC/BTC, and WTC/USDT. The reason behind the delisting seems to be a variety of factors, such as reduced level of development activity, low trading volume and liquidity, evidence of unethical/fraudulent conduct or negligence, and others. The disclosure has negatively harmed the prices of the aforementioned crypto assets, with some experiencing double-digit declines. WTC has plunged by 35% for the past 24 hours (per CoinGecko's data), TORN has dropped by 40%, while PERL has collapsed by 45%. The Previous Removal Last week, Binance...
---
More Waltonchain (

#WTC

) News