| | | |
| --- | --- | --- |
| | WINkLink | #WIN |
---
| | | | | |
| --- | --- | --- | --- | --- |
| WIN Price: | $0.0000742 | | Volume: | $3.7 M |
| All Time High: | $0.00297 | | Market Cap: | $71.4 M |
---
---
| | | | | |
| --- | --- | --- | --- | --- |
| Circulating Supply: | 961,737,300,000 | | Exchanges: | 18 |
| Total Supply: | 993,701,859,243 | | Markets: | 30 |
| Max Supply: | 999,000,000,000 | | Pairs: | 9 |
---
---
---
The price of #WIN today is $0.0000742 USD.

The lowest WIN price for this period was $0, the highest was $0.0000742, and the exact current price of one WIN crypto coin is $0.00007423.

The all-time high WIN coin price was $0.00297.

Use our custom price calculator to see the hypothetical price of WIN with market cap of BTC and how the supply of WIN affects the price at different market capitalizations.
---
---
The code for WINkLink is #WIN.

WINkLink is 3.8 years old.
---
---
The current market capitalization for WINkLink is $71,390,203.

WINkLink is ranked #251, by market cap (and other factors).
---
---
The trading volume is big today for #WIN.

Today's 24-hour trading volume across all exchanges for WINkLink is $3,741,997.
---
---
The circulating supply of WIN is 961,737,300,000 coins, which is 96% of the maximum coin supply.

Relatively, WINkLink has a large supply of coins, 43,715 times larger than Bitcoin's supply, for example.
---
---
---
---
---
---
Note that there are multiple coins that share the code #WIN, and you can view them on our WIN disambiguation page.
---
---
---
---

Evolution of WINkLink 2021


In retrospect, WINkLink has been working on Oracle and Gamefi continuously. Let's review what WINkLink has achieved in 2021: April 26:WINk acquires JustLink, the first TRON ecosystem comprehensive oracle WINkLink goes live May 7:$WIN live on PancakeSwap Syrup Pools: stake $CAKE to earn $WIN& stake WIN-BNB to earn $CAKE May 19:TronLink, SunSwap, Poloniex, PoloniDEX, BitTorrent, uTorrent, and TronGrid joined WINkLink supernodes May 20:$WIN listed on Tokocrypto June 5:$WIN listed on BiBox. Zethyr Finance integrates WINkLink as its local oracle June 11:WIN-TRX LP live on JustSwap July 14:WINkLink Website V2.0 Released July 25:H.E. Justin Sun announced APENFT and WINkLink officially enter Gamefi and NFTfi August 4:The farms for $WIN changed to BUSD pairs on Pancake August 16:$WIN holders have exceeded 750K August 19:WINkLink website added VRF Solution August 20:$WIN listed on LATOKEN August 26:$WIN listed on Bitvavo September 13:WINkLink's new roadmap is out September 29:$WIN holders have now reached 770K October 8:$WIN is added in cryptocom's DeFi Wallet( BEP20) October 11:Buyback and Burn: A total of 150,000,000 $WIN has been burned October 16:APENFT added $NFT airdrop to $WIN holders October 25:WINkLink and APENFT launched first Gamefi product WINNFTHORSE October27:$WIN holders have now reached 780K October 29:WINkLink has surpassed 50K followers November 11: $WIN listed on BKEX Novembe...
---

Announcement on WIN API update


Dear WIN community users: Recently, we updated #WIN API function on CoinMarketCap. As we noticed that #WIN data management and update speed were relatively slow because some of the API functions had not been upgraded. Please rest assured, the reason why circulating supply of #WIN seems to increase sharply is because the previous data has not been updated in time. After the API functions update, #WIN data on @CoinMarketCap and other platforms have been updated and synchronised in real-time. Thanks for your patience and understanding. CoinMarketCap, as a popular data source for the global digital currency price index, is also one of the most valuable crypto asset price tracking websites for WINkLink users. We will continue to maintain close cooperation with CoinMarketCap to provide #WIN community users with more timely and accurate data information. Know more about WINkLink and its related stats on CoinMarketCap: WINkLink price today, WIN to USD live, marketcap and chart | CoinMarketCap WINkLink December 4th, 2021


---

"Six-Token Carnival Third AMA" with APENFT in the Poloniex's Community


Here are the important contents captured from AMA with APENFT in the Poloniex Community on September 15, 2021: 1) What's WINKLink (WIN)? What's the role of WIN in the WINkLink ecosystem and on the platform itself? The first TRON ecosystem comprehensive oracle WINkLink fully integrates the real world with the blockchain space,provides reliable, unpredictable, and verifiable random numbers, and fully restores trust and improves user experience by tapping into data, events, and payment systems, etc. from the real world. The WINk team completed the acquisition of justlink.io on April 26, 2021and rebranded it as WINkLink. WIN is the governance token of the WINkLink oracle network. WIN, is the link and pricing tool between WINkLink linkage between different application scenarios and ecology, listed on Binance, KuCoin, Poloniex, Bithumb, HitBTC, WazirX, and many other well-known international exchanges. ==================== 2) Could you shed light on the advantages and features of WINkLink Oracle? Features that WINkLink has to offer as an oracle service: WINkLink uses smart contracts to pay oracle nodes, which then provide price feeds for the contracts. In this way, both decentralization and user engagement can be ensured. Second, WINkLink has chosen TRON MainNet to deploy its contacts. Supported by the fast transaction processing, high throughput, and stable block production on the TRON network, WINkLink will be immune to...
---

WINkLink, The First TRON Ecosystem Comprehensive Oracle


Linking the Real and the Virtual What is WINkLink? WINkLink, the first TRON ecosystem comprehensive oracle, fully integrates the real world with the blockchain space, will be able to provide reliable, unpredictable and verifiable random numbers, and fully restore trust and improve user experience by tapping into data, events, and payment systems etc. from the real world. About Oracles Smart contracts running on the blockchains are often unable to communicate directly with external systems. Today, we can solve this problem by introducing the WINkLink Oracle, which provides connectivity for smart contracts to the world off the blockchain. However, most current oracles are centralized services which brings the risk of a single point of failure for smart contracts, when it comes to using oracle services, making the decentralized nature of smart contracts meaningless. The WINkLink oracle project provides a bridge between smart contracts and external data "off the blockchain" with reliability and security. About WINkLink Depending on how you want to participate in the WINkLink ecosystem, you can choose from the following: ● Deployment of WINkLink contract ● Using the WINkLink Pricing Service in the DApp ● Learn more about the WINkLink implementation Details about deployment documentation/ pricing services/ architecture are available in the Help Center on winklink.org. — How to Use WINkLink Oracle?. — ●U...
---

The First TRON Ecosystem Comprehensive Oracle WINkLink Goes Live, Ushering Into a New Era of On and…


The First TRON Ecosystem Comprehensive Oracle WINkLink Goes Live, Ushering Into a New Era of On and Offline Integration The WINk team recently announced that it has completed its acquisition of justlink.io. This move marks the launch of the first TRON ecosystem comprehensive oracle, which will be hosted on winklink.org. The deal gives a strong impetus to TRON-hosted projects and ushers TRON into a new era of on and offline integration. WINkLink oracle service fully integrates the real world with the blockchain space by feeding reliable, timely, transparent and tamper-proof data to any sophisticated blockchain-powered smart contracts. WIN, a TRON-based TRC20 token, will be the governance token of the WINkLink oracle network. Built on its extensive experience in blockchain gaming, the WINk team finds that blockchain-based decentralized games need secure and reliable random numbers. In traditional practice, random numbers are generated in a centralized manner, and their value is dependent on the physical state of a specific machine. Random numbers on blockchains need to be distributed, yet verifiable random functions can barely integrate with certainty-driven blockchains. It is not only a major issue for blockchain games but also an industry-wide crux that needs to be tackled for projects working with smart contract calling. With the team's research efforts, in a few years, WINkLink oracle service will be able to provide reli...
---
---
---
Celsius Bankruptcy Struggles Coming to an End as Fahrenheit Clinches Win...


Fahrenheit LLC - a consortium of investors that includes the largest crypto exchange in the United States - has emerged as the winner in the court-approved auction process to acquire insolvent lender Celsius Network. Fahrenheit will provide the capital, management team, and technology required to successfully set up and operate the new company. It is also required to pay a cash deposit of $10 million within three days to seal the deal. Fahrenheit to Acquire Celsius Assets Fahrenheit's consortium consists of US Bitcoin Corp, Proof Group Capital Management LLC, Ravi Kaza, former Algorand CEO Steven Kokinos, and Coinbase. According to the court filing, the group will acquire Celsius' institutional loan portfolio, mining business, and alternative investments for the benefit of account holders. The new company will be spearheaded by a Board of Directors, a majority of which will be appointed by creditors. The distribution of Celsius's liquid crypto to account holders, settlements with the Custody and Withhold groups, as well as managing Celsius' illiquid assets by the new company have been outlined as the crux of the agreement. The deal also requires the new company to receive $500 million in liquid cryptocurrency, which may be reduced to $450 million in the event of secondary market purchases. Fahrenheit group's US Bitcoin Corp will be in charge of building a range of crypto mining facilities, including a new 100-megawatt plant. Speaking about the lengthy auction process, David B...
---
Biggest Movers: XRP Hits Fresh 5-Month High on Tuesday, Extending R...


Xrp rose to a fresh five-month high on Tuesday, as prices climbed for a fourth straight session. The token moved to its highest point since November, which comes despite a red wave sweeping over cryptocurrency markets. The global market cap is down 2.35% as of writing.XRP XRP, formerly ripple, rose for a fourth consecutive session on Monday, as prices hit their highest point in five months. XRP/USD surged to an intraday high at $0.5029, less than 24 hours after falling to a low of $0.4573. As a result of the move, XRP hit its strongest point since November 6, breaking out of a ceiling at $0.4950 in the process. Looking at the chart, the 14-day relative strength index (RSI) moved to a one-week high, with a current reading of 68.87. This is marginally below resistance at 69.00, and close to a recent seven-month high at 74.00. Earlier gains in XRP have already begun to ease, with bulls seemingly securing gains around this ceiling. Monero (XMR) During today's red wave, monero (XMR) was a notable token to fall, as prices moved to a five-day low. Following a high of $163.98 to start the week, XMR/USD slipped to a bottom at $149.85 earlier in today's session. The drop sees monero fall by as much as 7%, edging closer to a long-term support point at $146.00 in the process. Whilst price has yet to reach this floor, the RSI collided with a support point of its own at the 49.00 mark. Bulls have since pushed the index higher, with price strength now tracking at 50.08, which comes as XM...
---
Join the Plena Smart Wallet Referral Program and Win Big with $1,000,000...


PRESS RELEASE. Plena Smart Wallet, which is one of the first self-custodial wallets to support Account Abstraction is thrilled to unveil its hotly anticipated referral program that offers rewards worth up to $1,000,000 in $Plena tokens. The program aims to incentivize users to invite their friends and family to join the platform while offering them a chance to earn some significant rewards. The rules are fairly simple and straightforward. To participate in the program, users simply need to share their referral link with their friends and family. Once a new user downloads the app and signs up through their referral link & successfully completes 3 Transactions on the Fantom chain , both the referring user and the new user will be earning 50 points each. Existing customers can make as many referrals as they like but they must be a new Plena App customer. This means that the more friends and family members you refer, the higher your chances of winning a significant reward. The program has turned referrals into a game, where users can earn rewards in the form of $Plena tokens for each referral they make & track the leaderboard.** Limited time offer** In addition to the exciting rewards for individual referrals, Plena Smart Wallet's referral program offers users the opportunity to win even bigger rewards.The platform is giving away rewards worth up to $100,000 in $Plena tokens to the Top 100 on the leaderboard. Plena Smart Wallet is a super-friendly self-custodial crypto wallet ...
---
Join BC.GAME's RIO Carnival for a Chance to Win Up to $1,200,000


[PRESS RELEASE - Please Read Disclaimer] BC.GAME is teaming up with its brand new ambassador, Brazilian professional footballer David Luiz, to bring RIO Carnival to the community of crypto casino players. With a whopping $1.2 million prize pool up for grabs and weekly cash prizes, this is a gaming event players won't want to miss as 2023 starts. For easy access to players, the crypto casino platform has created a dedicated event page accessible here: https://rio.bc.game. RIO Carnival's $1.2M Prize Pool Event RIO Carnival grants players the chance to earn RIO coins in order to win shares from the event's whopping $1.2M prize pool. RIO coins are an exclusive coin minted for the BC.GAME carnival event, and can be primarily earned by making deposits or wagers within the specified period. Every $1 deposited grants 1 RIO coin. Per the terms and conditions of the event, all deposits must be wagered to obtain the corresponding RIO coins. Earning more coins offers players bigger shares in the event's prize pool. Players may also collect RIO coins through other means, such as daily logins and inviting friends to join the contest. The event runs from February 17, 2023 (00:00 UTC+0) to March 16, 2023 (23:59 UTC+0). Weekly Cash Prizes for BC.GAME Players The RIO coin doesn't just serve as special currency to be obtained during the RIO Carnival for winning shares in the event's prize pool. Players can also use their accumulated RIO coins to redeem weekly cash ...
---
AVAX Jumps 22% As Avalanche Records Another Win For Institutional Adopti...


Avalanche (AVAX) seems to be reaping the benefits of recent partnerships its network sealed with Amazon and finance platform Intain. In fact, despite experiencing severe price drops together with the rest of the broader crypto market during the final quarter of the previous year, the altcoin has managed to stand out as one of the better performers this week. At the time of writing, according to tracking from Coingecko, AVAX is changing hands at $21.81 and has gone up by more than 13% over the last 24 hours. On a weekly and bi-weekly basis, the crypto is sporting upticks of 22.2% and 38.2%, respectively while during the past 30 days the digital asset's value recorded a tremendous boost, going up by an astonishing 96%. Avalanche Records Massive Jump In Daily Transactions Count This impressive rally that AVAX is currently enjoying seems to have rubbed off in other aspects of its ecosystem, as evidenced by the 85% increase in the average daily transactions its native blockchain processes which now peaks at 288,120. Moreover, before exiting 2022, the smart contract-focused network tallied a daily active address average of 48,023, 3.2% higher of what was recorded during the third quarter of last year. The first institutional Subnet is here! .@IntainFT, a structured finance platform that facilitates administration of $5.5B in assets, is launching IntainMARKETS, an on-chain marketplace for tokenized asset-backed securities. Let's take a look at why Intain #ChoseAvalanche / pi...
---
'Prohibitive' Capital Rules for Banks Holding Crypto Win Support in EU P...


Lawmakers in the European Union have backed legislation imposing new capital requirements for financial institutions, including strict rules meant to cover crypto-related risks. The latter concern banks keeping digital assets and are expected to enter into force in January, 2025. EU Legislators Approve Draft Law Implementing the Basel III Capital Regulations for Banks Members of the European Parliament's Committee on Economic and Monetary Affairs (ECON) supported a bill on Tuesday designed to enforce the latest global bank capital rules. Reuters noted in a report that the lawmakers have also incorporated specific requirements addressing risks that stem from crypto assets. The general rules are part of the Basel III reforms, a set of internationally agreed measures developed by the Basel Committee on Banking Supervision in the aftermath of the 2007-2009 financial crisis. Their main purpose is to strengthen the supervision and risk management of banks. Other jurisdictions, including the U.S. and U.K., are also moving in a similar direction. However, ECON is introducing additional regulations with the European draft law, obliging banking institutions to hold enough capital to fully cover crypto asset holdings. "Banks will be required to hold a euro of their own capital for every euro they hold in crypto," explained Markus Ferber, a center-right member of the committee from Germany. He elaborated: Such prohibitive capital requirements will help prevent instabili...
---
Win Crypto Xmas Presents at 1xBit


[PRESS RELEASE - Please Read Disclaimer] It's the holiday season! Everyone is relaxed and catching up with family and friends. After a long work year, you want to do everything that brings you pleasure and fun. Well, 1xBit has something for you - The Xmas Toys' Adventure slot tournament! Why not join many other players to light up the Xmas tree and win a share of the 600 mBTC prize fund? To make this more interesting and provide many players with a winning opportunity, up to 25 players will win from the prize fund, with the first place winning 130 mBTC. Because yes, it's the most wonderful time of the year, and players deserve to record wins to profit from their passion. How Do You Get a Share of this Present? Participating in this tournament is convenient, as 1xBit wants everyone to have a fair chance. You don't even have to do too much to win a share of the present. All you have to do is play slots from any providers. 1xBit has many providers from which you can decide to play. This gives you a pool of options, making it easy to go for the best. Playing from these providers will earn points to determine your winning place in the tournament. This is where your gaming strategy comes in, as you have to determine how to play to rack up many points and stay ahead of other players. Prove you have what it takes by joining the tournament and taking the mantle. Use this tournament to spice up your Christmas holiday and win prizes while at it. The tournament s...
---
BC GAME is Hosting A Huge Lottery Event to Celebrate Argentina's Histori...


[PRESS RELEASE - Buenos Aires, Argentina, December 20, 2022] BC.GAME, AFA's official crypto casino sponsor, is celebrating Messi and Argentina's legendary win with a huge lottery event. Up to $100,000 is up for grabs for the crypto casino's VIP players. More information about the event will be disclosed to qualified players through email and platform notifications. Argentina Wins Over France On a night full of anticipation and heart-pounding moments, Argentina takes home the championship in the 2022 FIFA World Cup. Argentina defeated France by 4-2 in a penalty shootout in the nerve-wracking final match held in the Lusail Stadium in Lusail, Qatar. The Argentinian football team's victory against France this Sunday night adds another win to Argentina's World Cup championship titles list. This marks Argentina's third World Cup win since their last World Cup championship title in 1986, making it 36 years since the country last won the World Cup. Messi's Dream to Win the 2022 World Cup Lionel Messi has obtained every possible football achievement throughout the entirety of his football career except one: winning the World Cup. After losing the finals to Germany in 2014, the 2022 World Cup marked his another chance to win the World Cup title. Thanks to Argentina's well-deserved victory, Messi has finally achieved and added the football's grandest title to his roster of achievements. The historic win not only brings immense joy to...
---
World Cup Win Not Enough To Save Argentina Fan Token From Losing 50% In ...


After beating France in the dramatic final of the 2022 Soccer World Cup in Qatar on Monday, Argentina won its third world title. The win that Argentina achieved is destined to go down in history as a momentous event. But, despite the dramatic victory, the country's fan token ARG shed nearly half of its value, trading for as low as $2.68 from over $6, down 24% in the last 24 hours, data from Coingecko shows. The European soccer token lost 49.5% of its value. market cap likewise decreased by half - from $22 million to $11 million over the same timeframe. ARGENTINA ARE WORLD CHAMPIONS!! #FIFAWorldCup | #Qatar2022 — FIFA World Cup (@FIFAWorldCup) December 18, 2022 World Cup Win Fails To Kickstart ARG Price The reduction in the value of the crypto asset is unexpected, as holders anticipated the victory would boost ARG's valuation. ARG lost approximately 30 percent of its value in the first few days of the competition after Argentina's shocking loss to Saudi Arabia. ARG, a token issued via the consumer-facing platform of Socios.com that offers its owners an increased fan interaction with the Argentine squad, had earlier rallied on major victories, such as the semi-final match against Croatia. ARG was introduced in July 2021 and surged above $9 on November 18 — two days prior to the start of the World Cup. It has dropped roughly 70 percent from its all-time high since then. Meanwhile, ARG's price performance after the World Cup is comparable to that...
---
World Cup Predictions Live Now on Bitcoin.com Games, Predict Every Match...


The much-awaited football-themed promotion 'World Cup Predictions' is now live! The world at large has set its eyes on the games happening at the FIFA World Cup 2022 in Qatar. Everyone at least knows one such person who is fanatically hyped up about their favorite teams or players on the roster. While professional players battle it out on the field, football enthusiasts can place their bets on the outcome of these world cup matches in the newly launched World Cup Predictions promotion by Bitcoin.com Games. Bet on your favorite games, and win free rounds! Lloyd's of London, one of the largest marketplaces for risk assessment solutions, is reported to have England at the top of their favorites list to win the world cup. Other data-driven platforms using artificial intelligence are heavily leaning towards Brazil to take the helm at the end of the tournament. Whether to believe either of them is your choice, in either case, you can capitalize on your gut feeling by participating in the World Cup Predictions promotion and placing bets on who will win in every match of the tournament. Win, Loss, or Draw - all that players have to do to choose their favorites for each match is to collect 50 points by wagering on the casino and use those points to select what they think will be the outcome of the match. Once the match finishes and the result is declared, everyone that predicted the outcome correctly will win up to 500 Free Spins for every match. The more points you have,...
---
Win $100,000 With BC GAME's World Cup Prediction Event


[PRESS RELEASE - Please Read Disclaimer] The World Cup fever is just around the corner. With extreme competition among the participating teams, Fifa World Cup is one of the major league every sports fan are looking out for. There are already favorites, and some clear frontrunners stand above the rest. This year, the Argentine Football Association (AFA) has partnered with BC.GAME as their crypto casino sponsor. Knowing that BC.GAME offers generous bonuses and prizes, it opened promotions for its players and football fans alike. From November 12 to 26, 2020, BC.GAME offers up to a $100,000 prize pool in World Cup 2022 all-winner predictions. Who Is Eligible to Join The crypto casino platform opened a separate page dedicated to World Cup. Crypto casino players can participate in the promotion by placing their predictions for the winners of the upcoming football matches. All players can have a chance to win the $100,000 prize pool. Placing your predictions is absolutely free, as long as you hold a VIP 4 level or higher. All predictions can be finalized by 26/11/2022 00:00 AM UTC. Players can still change their predictions before the deadline. For players to win, all predictions shall be accurate. In any case, if there is more than one player who had the same prediction, the prize pool will be divided equally. Only one family member can place their predictions. Players who will claim multiple prizes are disqualified from the promotion. What's in for World Cup 2022 Qatar is t...
---
The Grand WAHED PitchFest – Pitch Your Idea and Win 25,000 USDT


PRESS RELEASE. WAHED is delighted to announce the Grand WAHED Pitchfest, an opportunity for entrepreneurs and innovators to secure funding for their next world-changing idea. Founders are invited to present their ideas to the WAHED Team, and the most innovative idea stands to win 25,000 USDT in a funding grant. With the cryptocurrency market being rocked by the collapse of FTX, the WAHED Team wants to go back to basics and keep incentivising innovation in Web 3.0. Bull markets come and go, but the desire to drive value independent of this price action deserves to be rewarded. Builders, entrepreneurs and the world's brightest minds are coming together to deliver on the lofty promises of Web 3.0. WAHED is bringing together an expansive community of philanthropists, donors and investors who can make this vision a reality. WAHED is focused on working with start-ups and businesses that embrace sustainability. Ideas that stand to bring social and environmental value while generating profits deserve guidance and strategic assistance. If you believe that your idea has what it takes to bring about real-world change, become a part of the Grand WAHED Pitchfest by following the link below. About WAHED WAHED is a next-generation investment platform and ecosystem powered by WAHED Coin. By embracing blockchain technology, WAHED aims to improve transparency in investment and philanthropic initiatives. Thanks to the global nature of blockchains and cryptocurrency, anyone can get invo...
---
Duelbits' Announces World Cup Predictor Game: Football Fans Can Win a To...


[PRESS RELEASE - Please Read Disclaimer] Duelbits celebrates the 2022 World Cup with a predictor game and generous prizes To mark the excitement around the global football championship this year, Duelbits is announcing their World Cup Predictor Game, where participants can play for free and win up to $100,000 in prizes. The predictions game begins on the Duelbits website on November 7th and ends December 18th. The total prize-pot announced is $150,000, with the total amount that a single player can win equaling $100,000. To sweeten the deal, Duelbits will offer daily odds boosts on the games and a cashback to all sports users, allowing them to earn up to 37.5% rakeback on the theoretical sportshouse edge of 1%. Think you know your football? This is your chance to prove it. France beat Croatia 4-2 in the 2018 World Cup Final, but who do you think will grab the trophy in Qatar? To make their predictions for each match from the World Cup, participants can enter the daily, stage, and overall Duelbits leaderboards. There will be four questions to answer for each match, as follows: What will the final score be? Who will score the first goal? How many corners will there be? How many cards will there be? Eligible players will gain points for each correct answer. Each leaderboard has tiered prizes. To win a share of the prize-pot of a game, a player must finish in the paying places on the leaderboard. When a player finishes with the most points in a specific round, they will win ...
---
Kim Kardashian and Floyd Mayweather Win Tentative Court Ruling in Ethere...


Reality TV star Kim Kardashian and boxing legend Floyd Mayweather Jr. reportedly won a tentative court ruling in a class-action lawsuit involving the Ethereummax token. Investors have accused the celebrities of hyping Ethereummax and pumping the EMAX crypto token.Judge's Tentative View U.S. District Judge Michael Fitzgerald gave his 'tentative view' Monday in a class-action lawsuit filed in January against Kim Kardashian and Floyd Mayweather Jr. over their promotion of the Ethereummax token, Bloomberg reported Tuesday. Former NBA star Paul Pierce is also a defendant in the proposed class-action suit. The lawsuit alleges that the reality television star and ex-boxing champion scammed investors by hyping the Ethereummax token, causing investors to have to buy EMAX at 'inflated prices.' The plaintiffs detailed that the token's price surged 1,370% soon after its launch in May last year but then hit an all-time low in July — 'a 98% drop from which it has not been able to recover.' In Monday's written order, Judge Fitzgerald explained the lawyers representing the investors are 'trying to act like' the U.S. Securities and Exchange Commission (SEC), the publication conveyed. He added that they 'haven't chosen to view the tokens as a security' and didn't invoke a standard securities fraud claim in their case. Fitzgerald also noted that the celebrities did not 'care to label the tokens as a security for obvious reasons.' The judge said he will issue a final written or...
---
Cardano's Hoskinson: Peddling 'Conspiracy Theories' Will Not Help Ripple...


Ripple continues to be embroiled in a legal tussle with the SEC, and certain community members have claimed significant corruption on the agency's side for targeting the blockchain firm. Cardano founder Charles Hoskinson has cleared his stance on the matter and backed Ripple by saying that layer-1 protocols aren't securities. The XRP Army, however, isn't happy with Hoskinson's take on the debate surrounding corruption inside the SEC. Fragment the Space XRP proponents believe there is a conflict of interest involving William Hinman, former SEC Director of Corporation Finance. During his time at the agency, he reportedly attended meetings with several Ethereum officials after declaring that ETH is not a security. Hinman's calender showed that he met with Ethereum-related entities four times between 2017 and 2018, far more frequently than any other crypto company. It also revealed that Ripple and its legal team met with SEC representatives once in April of 2018, three times in 2019, and twice again in 2020. These developments supported the growing belief that the regulatory watchdog unfairly targeted the blockchain firm in its crackdown. The Cardano founder, on the other hand, thinks otherwise. In a recent podcast with the Thinking Crypto founder Tony Edward, Hoskinson said the XRP community attempted to invent a 'grand conspiracy' about a 'blatant corruption' between the insiders at the SEC and Ethereum. This did not sit well with the XRP Army, who subsequently called him ...
---
XRP Gets 60% Boost In Last 30 Days – Ripple Win Vs. SEC Seen To Li...


XRP is in a wait-and-see position as it braces for the conclusion of a lawsuit filed by the U.S. Securities and Exchange Commission against Ripple Labs. XRP's forecast average price for October 2022 is $0.50995 XRP, at one point, was up by almost 60% Ripple Labs continue to gain procedural wins against SEC It can be recalled that on December 22, 2020, the regulatory body announced it has lodged a complaint against the American technology firm and two of its executives for selling XRP which the complainant considers an unregistered security. Christian Larsen, co-founder and former CEO of Ripple Labs and Bradley Garlinghouse, current CEO, was also included in the lawsuit as the duo was alleged to be involved in making around $600 million by selling the cryptocurrency. Since then, the digital asset seems to have been relegated to the sidelines, affecting its performance in the crypto space. In fact, XRP has now lost 85% of its $3.40-all-time high value attained on May 22, 2014. The crypto, however, is refusing to be dragged down, as it slowly climbs back to relevance. XRP Posts Impressive 30-Day Growth At press time, according to data from CoinMarketCap, XRP is currently changing hands at $0.51. It has been down by 1.7% for the past hour but at one point was up by almost 60% for the last 30 days. The recent price correction experienced by the asset trimmed its monthly gain, which now stands at 50.3%. Source: CoinMarketCap Still, the 6th largest cryptocurrency in terms o...
---
What Ripple's Latest Win Means for Its Ongoing Fight With the SEC


The crypto payments firm scored a procedural victory last week in part of its legal defense against the SEC. But it may not help its case. Last week, Ripple notched another procedural victory as part of its ongoing legal defense against the U.S. Securities and Exchange Commission, which sued the crypto firm and several of its executives in 2020 for the unregistered sale of $1.3 billion worth of XRP. On Sept. 29, a U.S. District Court judge ruled to release emails and other correspondence written by former SEC Corporation Finance Division Director William Hinman related to a speech where he said ether (ETH) was not a security because, like bitcoin, it was "sufficiently decentralized." These communications are a cornerstone of Ripple's legal strategy in a case that is nearing the two-year mark. Instead of settling with the agency, Ripple seeks to prove the SEC has taken an unclear, contradictory and arbitrary approach to regulating crypto. If it's successful, the case could set an important precedent for the crypto industry. "The final version of Hinman's speech discussed a concept that is central to the Ripple founders' defense theory – whether assets that function solely as a means of exchange in a decentralized network are not a security, even if they could be packaged and sold as a security," Liz Boison of Hogan Lovells, wrote in an opinion last week. Though Hinman's actual ...
---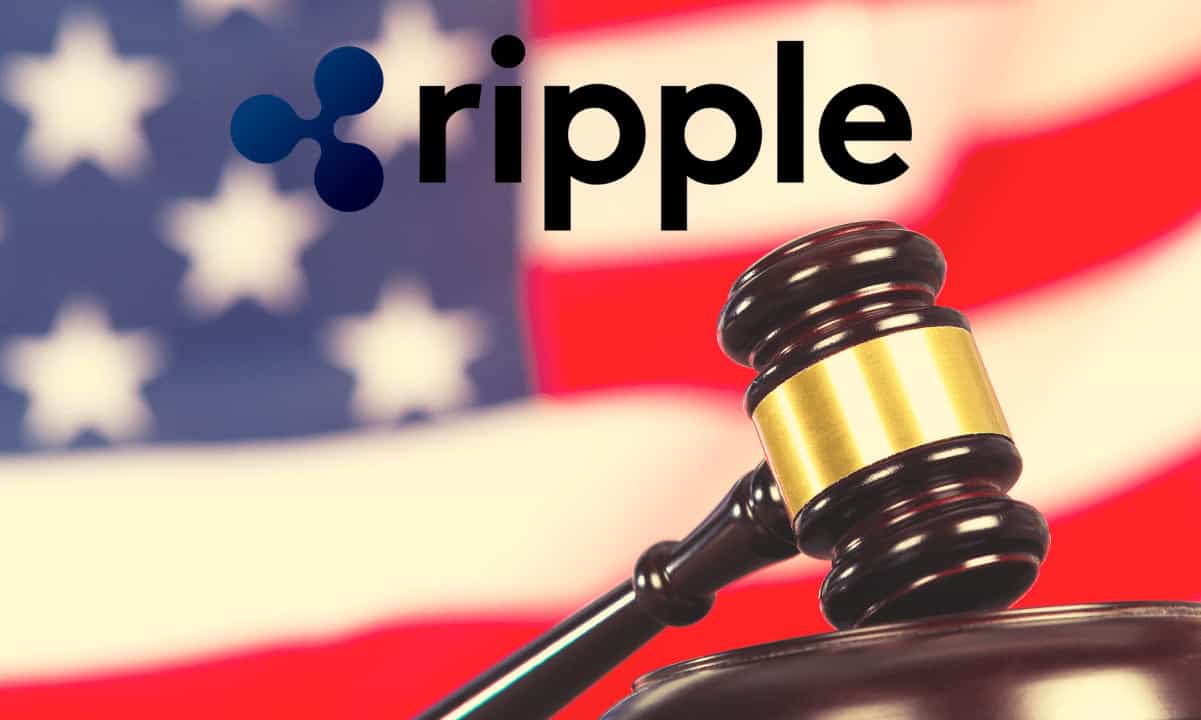 Another Win for Ripple: Judge Orders SEC to Hand Over Hinman Speech Docu...


New York judge Analisa Torres has ordered the Securities and Exchange Commission (SEC) to turn over internal documents, including emails and drafts, related to a speech from former commissioner William Hinman in 2018. The order marks a big win for Ripple in its legal battle with the regulator, as the story behind the speech may hold the key to dismantling the SEC's core legal argument. Judge Overrules SEC According to the letter filed by judge Torres on Thursday, the magistrate overruled all three of the commission's objections to sharing the internal documents of the Hinman speech. "The Court has reviewed the remainder of the thorough and well-reasoned Orders for clear error and finds none," reads the letter from Torres. "Accordingly, the Court OVERRULES the SEC's objections and directs the SEC to comply with the Orders." The SEC was initially called upon to turn over the documents by judge Sarah Netburn in January, finding that they were not protected by deliberative process privilege (DPP). The SEC objected to the order in the following month, claiming that the internal speech documents were not relevant to any claim or defense in the case. It also argued that the DPP does, in fact, protect internal speech documents, as does attorney-client privilege. However, the court sided with Ripple on the matter, agreeing that the speech documents "may be used to obtain potential impeachment evidence or to impeac...
---
KCC Beowulf, The Major Event of The KuCoin Web3 Ecosystem Was Launched, ...


KuCoin's 5th Anniversary, KuCoin Community Chain (KCC) together with KuCoin Wallet and Windvane jointly hold KCC Beowulf campaign. KCC Beowulf is a 7-week interacting campaign. More than 20 projects and protocols that have been deployed on KCC participated in the event, including decentralized exchanges (DEX), lending protocols, wallets, cross-chain bridges, etc. Users will be considered as challengers and mint one initial character NFT. Then, they will go through a 4-round of web3 project interaction tasks. In the final part, challengers need to craft one final profile picture (PFP) NFTs and choose a side of two parties. Besides, during KuCoin's 5th Anniversary, KuCoin users who participate in the KCC Beowulf campaign will obtain limited NFT airdrops, and also the new users who have not interacted on KCC will enjoy newbies benefits. Johnny Lyu, CEO of KuCoin, said in the 5th anniversary open letter, "KuCoin is actively going decentralization." As the Web3 major campaign of KuCoin's 5th Anniversary, the KCC Beowulf event is not only a manifestation of the "The Change is Happening" theme but also a demonstration of KuCoin's commitment to the continued development of the web3 ecosystem led by KCC. The launch of Wonderland, KuCoin Wallet, Windvane, and other products enrich the Web3 ecosystem of KuCoin. KCC, as an indispensable infrastructure for KuCoin to explore web3, has also accumulated a lot of resources with steady and organi...
---
Join TRON Grand Hackathon 2022 Season 3 to Win $1.2M Prize Pool


Do you see yourself as the next entrepreneur, prominent software developer or just someone looking to break into decentralised industries of the future? An exciting and upcoming Hackathon for the TRON community will allow you to not only win funding for your idea and project, but get noticed by industry big-wigs and also have the opportunity to be introduced to potential high-level partners. Your Chance to Get Recognition and Funding The TRON Grand Hackathon 2022 Season 3, launched by the TRON DAO and BitTorrent Chain (BTTC), is about to start accepting applications soon. The widely popular TRON network has over 110 million user accounts on the blockchain, so this is an opportunity to make a real impact on the world. Apply to join the event at Trondao.org to find out if you have what it takes to win. The Hackathon will have a $1.2 million prize pool for winners in six tracks: DeFi – From where it originally started, DeFi continues to be a crucial movement for the crypto space as it enables financial services to operate in an open, accessible, and more transparent digital form. The DeFi track focuses on looking for innovative DeFi solutions that are providing accessible financial services to billions of people. GameFi – The future of gaming is on the blockchain. Entertainment meets web 3.0. This track focuses on finding and developing the next big game idea. NFT – Supported by APENFT, the NFT track embraces creator economies by giving NFT creators both fi...
---
Win $150,000 USDT With CoinFloww Beta Launch


PRESS RELEASE. Digital asset trading has long suffered due to high crypto exchange transaction fees, regulatory hurdles by regulators, and stringent crypto exchange rules. Then came CoinFloww, the most advanced digital asset exchange. Based on the world-class digital asset exchange technology, CoinFloww is proud to launch at a time when crypto exchanges are fighting for rights and struggling with a fraught market. The team behind CoinFloww Exchange is constantly improving the UX and UI so that users can trade easily. In addition, the team will update the new UX and UI design of CoinFloww soon for an even smoother experience. Rather than profiteering on crypto startups, CoinFloww is on a mission to nurture and patronise upcoming projects. CoinFloww does not charge any listing fee and offers reasonable promotional packages. Often left behind in the crypto ecosystem are derivative users; however, CoinFloww Exchange is a platform that caters to derivative traders with up to 300x leverage. CoinFloww is not just a digital asset exchange; it is much more than that. Besides typical digital asset exchange functions, CoinFloww has a roadmap to becoming a one-stop application for the crypto user to gain financial freedom. CoinFloww has recently announced its whooping 150k USD prize pool. Any CoinFloww user can participate in the CoinFloww Bug Bounty Program to win our prize pool of $150,000.   This is a press release. Readers should do their own due diligence before taking any act...
---
Avalanche Plays A Game Of Bounce Or Die, Can Bulls Win This Fight?


Avalanche (AVAX) price continues to hold key support against tether (USDT) as price finds itself amid death or survival. The crypto market has become promising as most altcoins appear bullish coming out of their shells, but the likes of Avalanche (AVAX) price continue in their struggle to survive. (Data from Binance) Avalanche (AVAX) Price Analysis On The Weekly Chart The price of AVAX has had a tough time replicating the move from a weekly low of $16 to a high of $30 as the price continues to remain dormant with little price action. In recent weeks, the price of AVAX showed so much strength rallying to $30 before being rejected, and the price has failed to hold above $22, acting as an area of interest. AVAX price was not able to break out of the downtrend channel, forming a strong bullish bias as the crypto market could be set for a minor rally. The price of AVAX saw a rejection from $25 and has struggled to reclaim this region; for AVAX to have a chance of trending higher, the price needs to reclaim $25 and flip it into a support for the price to trend higher. If the AVAX price maintains this bearish structure, we could see the price of AVAX retesting the weekly low of $17, serving as good support for buy orders. Weekly resistance for the price of AVAX - $25. Weekly support for the price of AVAX - $17. Price Analysis Of AVAX On The Daily (1D) Chart Daily AVAX Price Chart | Source: AVAXUSDT On Tradingview.com After retesting the daily low, AVAX's price bou...
---
XRP Lawsuit: Ripple Scores Minor Win on This — Details


Ripple gained a small victory in its pursuit of protection for nonparties that appear in the Daubert challenge motions, as the SEC indicated no objection to its motion. #XRPCommunity #SECGov v. #Ripple #XRP The SEC, for purposes of Daubert motions only, doesn't object to Ripple's request to seal (1) identities of non-parties; (2) identities of certain Ripple employees; and (3) personal financial information for a Ripple employee. pic.twitter.com/58gH46tks1 — James K. Filan 110k (beware of imposters) (@FilanLaw) August 26, 2022 According to updates shared by James K. Filan, 'The SEC, for purposes of Daubert motions only, doesn't object to Ripple's request to seal (1) identities of non-parties; (2) identities of certain Ripple employees; and (3) personal financial information for a Ripple employee.' Earlier, Ripple sought permission from the court to seal the identities of nonparties, including digital asset participants and Ripple business partners, and likewise, Ripple employees that appear in the Daubert motions. In a response submitted to Judge Torres by the agency on Ripple's sealing requests, the SEC stated: 'Based on the defendants' representations that they consider the standards of the sealing for Daubert motions to be different than from summary judgment motions, the SEC does not oppose the defendants' motion. ' It continues, 'In doing so, the SEC does not concede that the above categories of information should be properly sealed for summary judgment ...
---
Three signs that XRP is a hot buy as Ripple bags another win against SEC


Judge Netburn granted Ripple's motion to serve two subpoenas to authenticate videos of seven SEC officials' public remarks. Judge Netburn ignored the regulator's claim that Ripple is trying to reopen fact discovery. Ripple price is likely to witness a potential breakout according to the daily price chart. In the SEC v. Ripple case, the payment giant is set to serve subpoenas and authenticate videos of SEC officials' public remarks. This evidence could make or break Ripple's defense against the SEC. Proponents have identified a potential breakout in XRP. Also read: SEC v. Ripple: Payment giant makes strides to end legal battle Ripple defendants will serve subpoenas to SEC officials Judge Sarah Netburn presiding on the SEC v. Ripple case granted the payment giant the motion to serve subpoenas to authenticate videos of SEC officials' public remarks. The defendant will now serve two subpoenas to seven SEC officials. Judge Netburn ignored the SEC's claim that defendants were trying to reopen fact discovery. The outcome of the videos' authentication is make-or-break for Ripple's defense. Judge Netburn's order to defendants What does the mean for average XRP holder Proponents expect a positive outcome from Ripple's lawyers' subpoenas to SEC officials. Once officials authenticate the remarks made by them, it strengthens Ripple's defense against accusations made by t...
---
Bitcoin Slots – Which One to Play Right Now to Win Big?


There's no denying the impact the emergence of cryptocurrency has had on society in general. The fact that it has been making giant strides into online gambling is an expected result of that. Today there are a ton of players for whom crypto is the ONLY currency they use to play. If you look at the number of Bitcoin games that are available to players, there should be more. You can actually find quite a bit of them, depending on where you play, but shouldn't all games be accepting crypto these days? You can find most information on sites like Bitcoin Casino Kings for example - a guide to crypto casinos that has been online since 2015. Leaving Money on the Table Fiat is clearly still dominating the industry and the majority of casinos are still not even looking at crypto as a next step as it does involve certain adjustments on their part. That is crazy if you ask me since there is a ton of money to be made and the longer you wait, the more of a disservice you are doing to yourself and potentially leaving stacks of money on the table. Helpful Guides to Crypto Games Today I wanted to take a look at what some of the most popular Bitcoin slots are out there and if they noticeably vary from popular fiat slots. To help players out, some of my favorite casinos have easy-to-find sections that will tell you where the crypto games are. I won't go into detailed reviews of the games but I think it is interesting enough to write about. Elvis Frog in Vegas - BGaming Surpris...
---
Dohrnii DAO Crypto Giveaway: Ready to Win $100K in Bitcoin?


Do you want to win $100,000 in BTC? Yes, that's right – Dohrnii DAO has recently announced a major crypto giveaway! In celebration of the DHN token launch, and the promise to give back to their community, they're offering this unique opportunity to whoever buys DHN from June 6 to August 7, and stakes for a minimum of 6 months. 'We know the crypto space is full of opportunities, which is why we want to encourage its massive adoption through DHN. Dohrnii's utility token aims to empower people in crypto through education. That's what this 100K giveaway is all about: a life-changing incentive to empower you on your journey to financial freedom', explained Dadvan Yousuf, Dohrnii's CEO. A total of $100,000 USD is up for grabs. This unique opportunity gives DHN token holders and stakers the chance to be awarded a grand prize in BTC. The initiative is proof of the strong belief in the crypto industry that has already changed the lives of millions of people. How to Participate Buy a minimum of 500 DHN. Stake at least 500 DHN for a minimum of 6 months on the Dohrnii wallet. Send proof of your staking to the @DohrniiGiveaway Telegram. Like and Retweet the giveaway official tweet. Step-by-step to buy and stake DHN Buy the DHN token You will need to have the DHN token on the VeChain network For that you have 2 options: a) Buy DHN on Vexchange DEX You will need the VET coin and VTHO – you can buy them from any centralized exchange. You will need a Sync wallet, the o...
---
SkillzVault and ESE Entertainment Win Gold at Muse Creative Awards 2022


PRESS RELEASE. At Bitcoin Vault (BTCV), the team pride itself on solving security issues that no one else can, which requires a great deal of creative thinking. But when a team can think outside the box, anything is possible. Now, it has been proven that creativity drives projects forward. BTCV is incredibly happy to announce that BTCV has been awarded the Gold Prize at the Muse Creative Awards for work on the SkillzVault series of events. This initiative was BTCV's first collaboration with a new partner, ESE Entertainment. These events were announced in May 2021 and ran in Asia and South America from August to December. The events were a huge success, attracting large in-person crowds and audiences across multiple streaming platforms. This was compounded by launching the very popular NFTs promoting the events. The Muse Awards The International Awards Associate (IAA) is an organization that recognizes excellence in various creative and design industries. Its Muse Awards are distributed across multiple disciplines. Besides the Creative Awards, for which BTCV won Gold, there are Design, Photography, and Hotel categories. About ESE Entertainment One of the most recognizable names in esports, ESE Entertainment helps game developers, publishers, and brands achieve their goals. A combination of technology, infrastructure, and behaviour science has made ESE a pioneer in the industry. ESE operates its e-commerce channels, esports teams, and gaming leagues. In addition, BTCV collab...
---
Sunshine Tour's Best Golfers to Win Bitcoin Awards


Sunshine Tour – a professional golf tournament held in Southern and Eastern Africa – partnered with Luno to bring cryptocurrencies closer to the participants. Apart from prizes in fiat currency, the top golfers will receive awards in bitcoin. BTC Reaching the Golf Course The primary cryptocurrency keeps making its way through the sports industry. The latest such example came from the prestigious golf championship – Sunshine Tour. The tournament, based in numerous African countries like Botswana, Kenya, Mauritius, Tanzania, and South Africa, will give around $31,000 worth of bitcoin to the golfer that finishes first. The second-ranked will receive approximately $12,000 in BTC, while the third will get $6,000 worth of the asset. Sunshine Tour's partner is the cryptocurrency exchange Luno. The winners will have their bitcoin awards transferred to their Luno accounts. Marius Reitz – General Manager of the exchange – said his company's goal is to empower people to access a "new financial system suited to the digital age." He further opined that the crypto opportunity could be beneficial to professional golfers who have a "very different way of thinking about risk and reward, both on and off the golf course:" "Their careers are constantly evolving, and this aligns perfectly with our vision to put the power of crypto in everyone's hands by making it safe and easy to buy, store and learn about crypto.&rdquo...
---
OneSwap Prediction Goes Live: Become the Best Predictor & Win Incredible...


OneSwap, a decentralized trading platform, will launch a new feature called Prediction on April 29, 2022, and BTC/USDT will be the first prediction market where users can win prizes by betting on the price trend of BTC/USDT. Prediction comes with an initial prize pool of as much as 1 million CET. Meanwhile, OneSwap will also launch the "Win Rate Ranking Reward Game" that will allow users to receive double rewards. Predict to Earn: How Prediction Works Log in to OneSwap (https://www.oneswap.net/cet/prediction), and select CSC; Connect to MetaMask, OneSwap Wallet, or a wallet that supports WalletConnect; Go to Prediction, pick an available module, and click on "Going Up" or "Going Down" to place a bet; Enter the CET amount of the bet (range: 10 CET - 10,000 CET per round per address), and click on Submit. After a bet is submitted, it could no longer be modified or canceled. Once a bet has been submitted, the user needs to wait for the current round to end. If a user bet on the right price trend, he will get back his bet and earn prizes (note: users may withdraw their prizes for multiple rounds cumulatively, and prizes will remain valid indefinitely); if he bet on the wrong price trend (i.e. he bet on the opposite direction or the Locked Price equals the Settlement Price), then the bet will be transferred to the prize pool. Here, we will illustrate how prizes are distributed via two examples: Let us suppose the transaction fee stan...
---
XRP price tumbles after SEC scores important win in Ripple lawsuit


XRP price took a hit as the SEC maintained its offensive attack against the payment giant. Presiding Judge Sarah Netburn denied Brad Garlinghouse's motion to compel the production of Estabrook notes. Analysts believe XRP price could plummet as the payment giant lands a blow from the regulator in the SEC vs. Ripple case. XRP price could plummet in response to the SEC's win in a recent ruling by Judge Sarah Netburn. Ripple officials' motion to compel the production of Estabrook notes was denied by judge Netburn, negatively affecting holder's sentiments. Ripple price could plummet as SEC takes win Ripple price could suffer a negative impact from the SEC's recent win in the SEC vs. Ripple case. Ripple's lawyers considered the production of Estabrook notes, from a meeting between former SEC commissioner Elad Roisman and Ripple CEO Brad Garlinghouse, as key to the payment giant's win in the lawsuit. Judge Sarah Netburn denied Ripple's motion; therefore the notes remained privileged. This is a blow to Ripple's defense in the SEC's case against the payment giant, and investors are now holding back as a result of the change in sentiment. Since Estabrook notes can no longer be accessed, it is a challenge to provide evidence of Ripple's executives' efforts to comply with the US securities' law. The SEC cited privilege and refused access to the notes, landing a blow to the payment giant. On April 20, Judge Netburn denied the production of the ...
---
More WINkLink (

#WIN

) News