| | | |
| --- | --- | --- |
| | WINkLink | #WIN |
---
| | | | | |
| --- | --- | --- | --- | --- |
| WIN Price: | $0.000110 | | Volume: | $22.4 M |
| All Time High: | $0.00297 | | Market Cap: | $0.1 B |
---
---
| | | | | |
| --- | --- | --- | --- | --- |
| Circulating Supply: | 961,737,300,000 | | Exchanges: | 19 |
| Total Supply: | 993,701,859,243 | | Markets: | 29 |
| Max Supply: | 999,000,000,000 | | Pairs: | 8 |
---
---
---
The price of #WIN today is $0.000110 USD.

The lowest WIN price for this period was $0, the highest was $0.000110, and the current live price for one WIN coin is $0.00011026.

The all-time high WIN coin price was $0.00297.

Use our custom price calculator to see the hypothetical price of WIN with market cap of ETH and how the supply affects the price of WIN at different market capitalizations.
---
---
The code for WINkLink is #WIN.

WINkLink is 3.2 years old.
---
---
The current market capitalization for WINkLink is $106,041,802.

WINkLink is ranking upwards to #202, by market cap (and other factors).
---
---
The trading volume is large during the past 24 hours for #WIN.

Today's 24-hour trading volume across all exchanges for WINkLink is $22,403,944.
---
---
The circulating supply of WIN is 961,737,300,000 coins, which is 96% of the maximum coin supply.

WINkLink has a relatively large supply of coins, 7,912 times larger than Ethereum's supply, as an example.
---
---
---
---
---
---
Note that there are multiple coins that share the code #WIN, and you can view them on our WIN disambiguation page.
---
---
---
---

Evolution of WINkLink 2021


In retrospect, WINkLink has been working on Oracle and Gamefi continuously. Let's review what WINkLink has achieved in 2021: April 26:WINk acquires JustLink, the first TRON ecosystem comprehensive oracle WINkLink goes live May 7:$WIN live on PancakeSwap Syrup Pools: stake $CAKE to earn $WIN& stake WIN-BNB to earn $CAKE May 19:TronLink, SunSwap, Poloniex, PoloniDEX, BitTorrent, uTorrent, and TronGrid joined WINkLink supernodes May 20:$WIN listed on Tokocrypto June 5:$WIN listed on BiBox. Zethyr Finance integrates WINkLink as its local oracle June 11:WIN-TRX LP live on JustSwap July 14:WINkLink Website V2.0 Released July 25:H.E. Justin Sun announced APENFT and WINkLink officially enter Gamefi and NFTfi August 4:The farms for $WIN changed to BUSD pairs on Pancake August 16:$WIN holders have exceeded 750K August 19:WINkLink website added VRF Solution August 20:$WIN listed on LATOKEN August 26:$WIN listed on Bitvavo September 13:WINkLink's new roadmap is out September 29:$WIN holders have now reached 770K October 8:$WIN is added in cryptocom's DeFi Wallet( BEP20) October 11:Buyback and Burn: A total of 150,000,000 $WIN has been burned October 16:APENFT added $NFT airdrop to $WIN holders October 25:WINkLink and APENFT launched first Gamefi product WINNFTHORSE October27:$WIN holders have now reached 780K October 29:WINkLink has surpassed 50K followers November 11: $WIN listed on BKEX Novembe...
---

Announcement on WIN API update


Dear WIN community users: Recently, we updated #WIN API function on CoinMarketCap. As we noticed that #WIN data management and update speed were relatively slow because some of the API functions had not been upgraded. Please rest assured, the reason why circulating supply of #WIN seems to increase sharply is because the previous data has not been updated in time. After the API functions update, #WIN data on @CoinMarketCap and other platforms have been updated and synchronised in real-time. Thanks for your patience and understanding. CoinMarketCap, as a popular data source for the global digital currency price index, is also one of the most valuable crypto asset price tracking websites for WINkLink users. We will continue to maintain close cooperation with CoinMarketCap to provide #WIN community users with more timely and accurate data information. Know more about WINkLink and its related stats on CoinMarketCap: WINkLink price today, WIN to USD live, marketcap and chart | CoinMarketCap WINkLink December 4th, 2021


---

"Six-Token Carnival Third AMA" with APENFT in the Poloniex's Community


Here are the important contents captured from AMA with APENFT in the Poloniex Community on September 15, 2021: 1) What's WINKLink (WIN)? What's the role of WIN in the WINkLink ecosystem and on the platform itself? The first TRON ecosystem comprehensive oracle WINkLink fully integrates the real world with the blockchain space,provides reliable, unpredictable, and verifiable random numbers, and fully restores trust and improves user experience by tapping into data, events, and payment systems, etc. from the real world. The WINk team completed the acquisition of justlink.io on April 26, 2021and rebranded it as WINkLink. WIN is the governance token of the WINkLink oracle network. WIN, is the link and pricing tool between WINkLink linkage between different application scenarios and ecology, listed on Binance, KuCoin, Poloniex, Bithumb, HitBTC, WazirX, and many other well-known international exchanges. ==================== 2) Could you shed light on the advantages and features of WINkLink Oracle? Features that WINkLink has to offer as an oracle service: WINkLink uses smart contracts to pay oracle nodes, which then provide price feeds for the contracts. In this way, both decentralization and user engagement can be ensured. Second, WINkLink has chosen TRON MainNet to deploy its contacts. Supported by the fast transaction processing, high throughput, and stable block production on the TRON network, WINkLink will be immune to...
---

WINkLink, The First TRON Ecosystem Comprehensive Oracle


Linking the Real and the Virtual What is WINkLink? WINkLink, the first TRON ecosystem comprehensive oracle, fully integrates the real world with the blockchain space, will be able to provide reliable, unpredictable and verifiable random numbers, and fully restore trust and improve user experience by tapping into data, events, and payment systems etc. from the real world. About Oracles Smart contracts running on the blockchains are often unable to communicate directly with external systems. Today, we can solve this problem by introducing the WINkLink Oracle, which provides connectivity for smart contracts to the world off the blockchain. However, most current oracles are centralized services which brings the risk of a single point of failure for smart contracts, when it comes to using oracle services, making the decentralized nature of smart contracts meaningless. The WINkLink oracle project provides a bridge between smart contracts and external data "off the blockchain" with reliability and security. About WINkLink Depending on how you want to participate in the WINkLink ecosystem, you can choose from the following: ● Deployment of WINkLink contract ● Using the WINkLink Pricing Service in the DApp ● Learn more about the WINkLink implementation Details about deployment documentation/ pricing services/ architecture are available in the Help Center on winklink.org. — How to Use WINkLink Oracle?. — ●U...
---

The First TRON Ecosystem Comprehensive Oracle WINkLink Goes Live, Ushering Into a New Era of On and…


The First TRON Ecosystem Comprehensive Oracle WINkLink Goes Live, Ushering Into a New Era of On and Offline Integration The WINk team recently announced that it has completed its acquisition of justlink.io. This move marks the launch of the first TRON ecosystem comprehensive oracle, which will be hosted on winklink.org. The deal gives a strong impetus to TRON-hosted projects and ushers TRON into a new era of on and offline integration. WINkLink oracle service fully integrates the real world with the blockchain space by feeding reliable, timely, transparent and tamper-proof data to any sophisticated blockchain-powered smart contracts. WIN, a TRON-based TRC20 token, will be the governance token of the WINkLink oracle network. Built on its extensive experience in blockchain gaming, the WINk team finds that blockchain-based decentralized games need secure and reliable random numbers. In traditional practice, random numbers are generated in a centralized manner, and their value is dependent on the physical state of a specific machine. Random numbers on blockchains need to be distributed, yet verifiable random functions can barely integrate with certainty-driven blockchains. It is not only a major issue for blockchain games but also an industry-wide crux that needs to be tackled for projects working with smart contract calling. With the team's research efforts, in a few years, WINkLink oracle service will be able to provide reli...
---
---
---
What Ripple's Latest Win Means for Its Ongoing Fight With the SEC


The crypto payments firm scored a procedural victory last week in part of its legal defense against the SEC. But it may not help its case. Last week, Ripple notched another procedural victory as part of its ongoing legal defense against the U.S. Securities and Exchange Commission, which sued the crypto firm and several of its executives in 2020 for the unregistered sale of $1.3 billion worth of XRP. On Sept. 29, a U.S. District Court judge ruled to release emails and other correspondence written by former SEC Corporation Finance Division Director William Hinman related to a speech where he said ether (ETH) was not a security because, like bitcoin, it was "sufficiently decentralized." These communications are a cornerstone of Ripple's legal strategy in a case that is nearing the two-year mark. Instead of settling with the agency, Ripple seeks to prove the SEC has taken an unclear, contradictory and arbitrary approach to regulating crypto. If it's successful, the case could set an important precedent for the crypto industry. "The final version of Hinman's speech discussed a concept that is central to the Ripple founders' defense theory – whether assets that function solely as a means of exchange in a decentralized network are not a security, even if they could be packaged and sold as a security," Liz Boison of Hogan Lovells, wrote in an opinion last week. Though Hinman's actual ...
---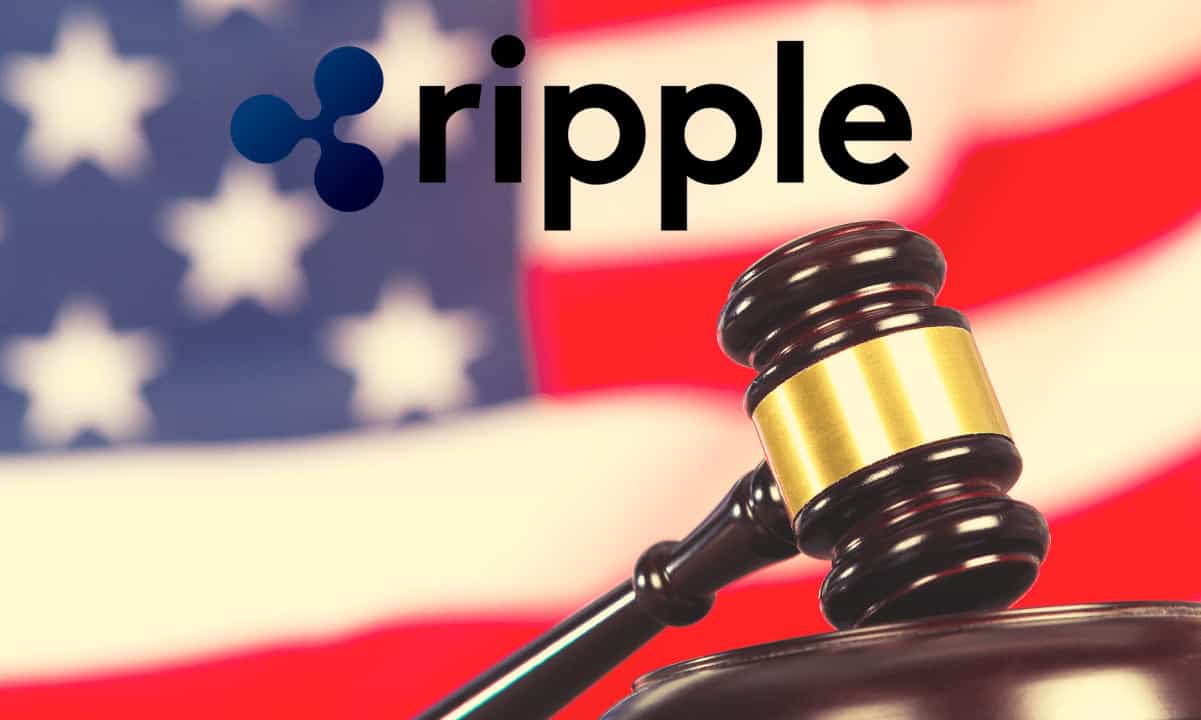 Another Win for Ripple: Judge Orders SEC to Hand Over Hinman Speech Docu...


New York judge Analisa Torres has ordered the Securities and Exchange Commission (SEC) to turn over internal documents, including emails and drafts, related to a speech from former commissioner William Hinman in 2018. The order marks a big win for Ripple in its legal battle with the regulator, as the story behind the speech may hold the key to dismantling the SEC's core legal argument. Judge Overrules SEC According to the letter filed by judge Torres on Thursday, the magistrate overruled all three of the commission's objections to sharing the internal documents of the Hinman speech. "The Court has reviewed the remainder of the thorough and well-reasoned Orders for clear error and finds none," reads the letter from Torres. "Accordingly, the Court OVERRULES the SEC's objections and directs the SEC to comply with the Orders." The SEC was initially called upon to turn over the documents by judge Sarah Netburn in January, finding that they were not protected by deliberative process privilege (DPP). The SEC objected to the order in the following month, claiming that the internal speech documents were not relevant to any claim or defense in the case. It also argued that the DPP does, in fact, protect internal speech documents, as does attorney-client privilege. However, the court sided with Ripple on the matter, agreeing that the speech documents "may be used to obtain potential impeachment evidence or to impeac...
---
KCC Beowulf, The Major Event of The KuCoin Web3 Ecosystem Was Launched, ...


KuCoin's 5th Anniversary, KuCoin Community Chain (KCC) together with KuCoin Wallet and Windvane jointly hold KCC Beowulf campaign. KCC Beowulf is a 7-week interacting campaign. More than 20 projects and protocols that have been deployed on KCC participated in the event, including decentralized exchanges (DEX), lending protocols, wallets, cross-chain bridges, etc. Users will be considered as challengers and mint one initial character NFT. Then, they will go through a 4-round of web3 project interaction tasks. In the final part, challengers need to craft one final profile picture (PFP) NFTs and choose a side of two parties. Besides, during KuCoin's 5th Anniversary, KuCoin users who participate in the KCC Beowulf campaign will obtain limited NFT airdrops, and also the new users who have not interacted on KCC will enjoy newbies benefits. Johnny Lyu, CEO of KuCoin, said in the 5th anniversary open letter, "KuCoin is actively going decentralization." As the Web3 major campaign of KuCoin's 5th Anniversary, the KCC Beowulf event is not only a manifestation of the "The Change is Happening" theme but also a demonstration of KuCoin's commitment to the continued development of the web3 ecosystem led by KCC. The launch of Wonderland, KuCoin Wallet, Windvane, and other products enrich the Web3 ecosystem of KuCoin. KCC, as an indispensable infrastructure for KuCoin to explore web3, has also accumulated a lot of resources with steady and organi...
---
Join TRON Grand Hackathon 2022 Season 3 to Win $1.2M Prize Pool


Do you see yourself as the next entrepreneur, prominent software developer or just someone looking to break into decentralised industries of the future? An exciting and upcoming Hackathon for the TRON community will allow you to not only win funding for your idea and project, but get noticed by industry big-wigs and also have the opportunity to be introduced to potential high-level partners. Your Chance to Get Recognition and Funding The TRON Grand Hackathon 2022 Season 3, launched by the TRON DAO and BitTorrent Chain (BTTC), is about to start accepting applications soon. The widely popular TRON network has over 110 million user accounts on the blockchain, so this is an opportunity to make a real impact on the world. Apply to join the event at Trondao.org to find out if you have what it takes to win. The Hackathon will have a $1.2 million prize pool for winners in six tracks: DeFi – From where it originally started, DeFi continues to be a crucial movement for the crypto space as it enables financial services to operate in an open, accessible, and more transparent digital form. The DeFi track focuses on looking for innovative DeFi solutions that are providing accessible financial services to billions of people. GameFi – The future of gaming is on the blockchain. Entertainment meets web 3.0. This track focuses on finding and developing the next big game idea. NFT – Supported by APENFT, the NFT track embraces creator economies by giving NFT creators both fi...
---
Win $150,000 USDT With CoinFloww Beta Launch


PRESS RELEASE. Digital asset trading has long suffered due to high crypto exchange transaction fees, regulatory hurdles by regulators, and stringent crypto exchange rules. Then came CoinFloww, the most advanced digital asset exchange. Based on the world-class digital asset exchange technology, CoinFloww is proud to launch at a time when crypto exchanges are fighting for rights and struggling with a fraught market. The team behind CoinFloww Exchange is constantly improving the UX and UI so that users can trade easily. In addition, the team will update the new UX and UI design of CoinFloww soon for an even smoother experience. Rather than profiteering on crypto startups, CoinFloww is on a mission to nurture and patronise upcoming projects. CoinFloww does not charge any listing fee and offers reasonable promotional packages. Often left behind in the crypto ecosystem are derivative users; however, CoinFloww Exchange is a platform that caters to derivative traders with up to 300x leverage. CoinFloww is not just a digital asset exchange; it is much more than that. Besides typical digital asset exchange functions, CoinFloww has a roadmap to becoming a one-stop application for the crypto user to gain financial freedom. CoinFloww has recently announced its whooping 150k USD prize pool. Any CoinFloww user can participate in the CoinFloww Bug Bounty Program to win our prize pool of $150,000.   This is a press release. Readers should do their own due diligence before taking any act...
---
Avalanche Plays A Game Of Bounce Or Die, Can Bulls Win This Fight?


Avalanche (AVAX) price continues to hold key support against tether (USDT) as price finds itself amid death or survival. The crypto market has become promising as most altcoins appear bullish coming out of their shells, but the likes of Avalanche (AVAX) price continue in their struggle to survive. (Data from Binance) Avalanche (AVAX) Price Analysis On The Weekly Chart The price of AVAX has had a tough time replicating the move from a weekly low of $16 to a high of $30 as the price continues to remain dormant with little price action. In recent weeks, the price of AVAX showed so much strength rallying to $30 before being rejected, and the price has failed to hold above $22, acting as an area of interest. AVAX price was not able to break out of the downtrend channel, forming a strong bullish bias as the crypto market could be set for a minor rally. The price of AVAX saw a rejection from $25 and has struggled to reclaim this region; for AVAX to have a chance of trending higher, the price needs to reclaim $25 and flip it into a support for the price to trend higher. If the AVAX price maintains this bearish structure, we could see the price of AVAX retesting the weekly low of $17, serving as good support for buy orders. Weekly resistance for the price of AVAX - $25. Weekly support for the price of AVAX - $17. Price Analysis Of AVAX On The Daily (1D) Chart Daily AVAX Price Chart | Source: AVAXUSDT On Tradingview.com After retesting the daily low, AVAX's price bou...
---
XRP Lawsuit: Ripple Scores Minor Win on This — Details


Ripple gained a small victory in its pursuit of protection for nonparties that appear in the Daubert challenge motions, as the SEC indicated no objection to its motion. #XRPCommunity #SECGov v. #Ripple #XRP The SEC, for purposes of Daubert motions only, doesn't object to Ripple's request to seal (1) identities of non-parties; (2) identities of certain Ripple employees; and (3) personal financial information for a Ripple employee. pic.twitter.com/58gH46tks1 — James K. Filan 110k (beware of imposters) (@FilanLaw) August 26, 2022 According to updates shared by James K. Filan, 'The SEC, for purposes of Daubert motions only, doesn't object to Ripple's request to seal (1) identities of non-parties; (2) identities of certain Ripple employees; and (3) personal financial information for a Ripple employee.' Earlier, Ripple sought permission from the court to seal the identities of nonparties, including digital asset participants and Ripple business partners, and likewise, Ripple employees that appear in the Daubert motions. In a response submitted to Judge Torres by the agency on Ripple's sealing requests, the SEC stated: 'Based on the defendants' representations that they consider the standards of the sealing for Daubert motions to be different than from summary judgment motions, the SEC does not oppose the defendants' motion. ' It continues, 'In doing so, the SEC does not concede that the above categories of information should be properly sealed for summary judgment ...
---
Three signs that XRP is a hot buy as Ripple bags another win against SEC


Judge Netburn granted Ripple's motion to serve two subpoenas to authenticate videos of seven SEC officials' public remarks. Judge Netburn ignored the regulator's claim that Ripple is trying to reopen fact discovery. Ripple price is likely to witness a potential breakout according to the daily price chart. In the SEC v. Ripple case, the payment giant is set to serve subpoenas and authenticate videos of SEC officials' public remarks. This evidence could make or break Ripple's defense against the SEC. Proponents have identified a potential breakout in XRP. Also read: SEC v. Ripple: Payment giant makes strides to end legal battle Ripple defendants will serve subpoenas to SEC officials Judge Sarah Netburn presiding on the SEC v. Ripple case granted the payment giant the motion to serve subpoenas to authenticate videos of SEC officials' public remarks. The defendant will now serve two subpoenas to seven SEC officials. Judge Netburn ignored the SEC's claim that defendants were trying to reopen fact discovery. The outcome of the videos' authentication is make-or-break for Ripple's defense. Judge Netburn's order to defendants What does the mean for average XRP holder Proponents expect a positive outcome from Ripple's lawyers' subpoenas to SEC officials. Once officials authenticate the remarks made by them, it strengthens Ripple's defense against accusations made by t...
---
Bitcoin Slots – Which One to Play Right Now to Win Big?


There's no denying the impact the emergence of cryptocurrency has had on society in general. The fact that it has been making giant strides into online gambling is an expected result of that. Today there are a ton of players for whom crypto is the ONLY currency they use to play. If you look at the number of Bitcoin games that are available to players, there should be more. You can actually find quite a bit of them, depending on where you play, but shouldn't all games be accepting crypto these days? You can find most information on sites like Bitcoin Casino Kings for example - a guide to crypto casinos that has been online since 2015. Leaving Money on the Table Fiat is clearly still dominating the industry and the majority of casinos are still not even looking at crypto as a next step as it does involve certain adjustments on their part. That is crazy if you ask me since there is a ton of money to be made and the longer you wait, the more of a disservice you are doing to yourself and potentially leaving stacks of money on the table. Helpful Guides to Crypto Games Today I wanted to take a look at what some of the most popular Bitcoin slots are out there and if they noticeably vary from popular fiat slots. To help players out, some of my favorite casinos have easy-to-find sections that will tell you where the crypto games are. I won't go into detailed reviews of the games but I think it is interesting enough to write about. Elvis Frog in Vegas - BGaming Surpris...
---
Dohrnii DAO Crypto Giveaway: Ready to Win $100K in Bitcoin?


Do you want to win $100,000 in BTC? Yes, that's right – Dohrnii DAO has recently announced a major crypto giveaway! In celebration of the DHN token launch, and the promise to give back to their community, they're offering this unique opportunity to whoever buys DHN from June 6 to August 7, and stakes for a minimum of 6 months. 'We know the crypto space is full of opportunities, which is why we want to encourage its massive adoption through DHN. Dohrnii's utility token aims to empower people in crypto through education. That's what this 100K giveaway is all about: a life-changing incentive to empower you on your journey to financial freedom', explained Dadvan Yousuf, Dohrnii's CEO. A total of $100,000 USD is up for grabs. This unique opportunity gives DHN token holders and stakers the chance to be awarded a grand prize in BTC. The initiative is proof of the strong belief in the crypto industry that has already changed the lives of millions of people. How to Participate Buy a minimum of 500 DHN. Stake at least 500 DHN for a minimum of 6 months on the Dohrnii wallet. Send proof of your staking to the @DohrniiGiveaway Telegram. Like and Retweet the giveaway official tweet. Step-by-step to buy and stake DHN Buy the DHN token You will need to have the DHN token on the VeChain network For that you have 2 options: a) Buy DHN on Vexchange DEX You will need the VET coin and VTHO – you can buy them from any centralized exchange. You will need a Sync wallet, the o...
---
SkillzVault and ESE Entertainment Win Gold at Muse Creative Awards 2022


PRESS RELEASE. At Bitcoin Vault (BTCV), the team pride itself on solving security issues that no one else can, which requires a great deal of creative thinking. But when a team can think outside the box, anything is possible. Now, it has been proven that creativity drives projects forward. BTCV is incredibly happy to announce that BTCV has been awarded the Gold Prize at the Muse Creative Awards for work on the SkillzVault series of events. This initiative was BTCV's first collaboration with a new partner, ESE Entertainment. These events were announced in May 2021 and ran in Asia and South America from August to December. The events were a huge success, attracting large in-person crowds and audiences across multiple streaming platforms. This was compounded by launching the very popular NFTs promoting the events. The Muse Awards The International Awards Associate (IAA) is an organization that recognizes excellence in various creative and design industries. Its Muse Awards are distributed across multiple disciplines. Besides the Creative Awards, for which BTCV won Gold, there are Design, Photography, and Hotel categories. About ESE Entertainment One of the most recognizable names in esports, ESE Entertainment helps game developers, publishers, and brands achieve their goals. A combination of technology, infrastructure, and behaviour science has made ESE a pioneer in the industry. ESE operates its e-commerce channels, esports teams, and gaming leagues. In addition, BTCV collab...
---
Sunshine Tour's Best Golfers to Win Bitcoin Awards


Sunshine Tour – a professional golf tournament held in Southern and Eastern Africa – partnered with Luno to bring cryptocurrencies closer to the participants. Apart from prizes in fiat currency, the top golfers will receive awards in bitcoin. BTC Reaching the Golf Course The primary cryptocurrency keeps making its way through the sports industry. The latest such example came from the prestigious golf championship – Sunshine Tour. The tournament, based in numerous African countries like Botswana, Kenya, Mauritius, Tanzania, and South Africa, will give around $31,000 worth of bitcoin to the golfer that finishes first. The second-ranked will receive approximately $12,000 in BTC, while the third will get $6,000 worth of the asset. Sunshine Tour's partner is the cryptocurrency exchange Luno. The winners will have their bitcoin awards transferred to their Luno accounts. Marius Reitz – General Manager of the exchange – said his company's goal is to empower people to access a "new financial system suited to the digital age." He further opined that the crypto opportunity could be beneficial to professional golfers who have a "very different way of thinking about risk and reward, both on and off the golf course:" "Their careers are constantly evolving, and this aligns perfectly with our vision to put the power of crypto in everyone's hands by making it safe and easy to buy, store and learn about crypto.&rdquo...
---
OneSwap Prediction Goes Live: Become the Best Predictor & Win Incredible...


OneSwap, a decentralized trading platform, will launch a new feature called Prediction on April 29, 2022, and BTC/USDT will be the first prediction market where users can win prizes by betting on the price trend of BTC/USDT. Prediction comes with an initial prize pool of as much as 1 million CET. Meanwhile, OneSwap will also launch the "Win Rate Ranking Reward Game" that will allow users to receive double rewards. Predict to Earn: How Prediction Works Log in to OneSwap (https://www.oneswap.net/cet/prediction), and select CSC; Connect to MetaMask, OneSwap Wallet, or a wallet that supports WalletConnect; Go to Prediction, pick an available module, and click on "Going Up" or "Going Down" to place a bet; Enter the CET amount of the bet (range: 10 CET - 10,000 CET per round per address), and click on Submit. After a bet is submitted, it could no longer be modified or canceled. Once a bet has been submitted, the user needs to wait for the current round to end. If a user bet on the right price trend, he will get back his bet and earn prizes (note: users may withdraw their prizes for multiple rounds cumulatively, and prizes will remain valid indefinitely); if he bet on the wrong price trend (i.e. he bet on the opposite direction or the Locked Price equals the Settlement Price), then the bet will be transferred to the prize pool. Here, we will illustrate how prizes are distributed via two examples: Let us suppose the transaction fee stan...
---
XRP price tumbles after SEC scores important win in Ripple lawsuit


XRP price took a hit as the SEC maintained its offensive attack against the payment giant. Presiding Judge Sarah Netburn denied Brad Garlinghouse's motion to compel the production of Estabrook notes. Analysts believe XRP price could plummet as the payment giant lands a blow from the regulator in the SEC vs. Ripple case. XRP price could plummet in response to the SEC's win in a recent ruling by Judge Sarah Netburn. Ripple officials' motion to compel the production of Estabrook notes was denied by judge Netburn, negatively affecting holder's sentiments. Ripple price could plummet as SEC takes win Ripple price could suffer a negative impact from the SEC's recent win in the SEC vs. Ripple case. Ripple's lawyers considered the production of Estabrook notes, from a meeting between former SEC commissioner Elad Roisman and Ripple CEO Brad Garlinghouse, as key to the payment giant's win in the lawsuit. Judge Sarah Netburn denied Ripple's motion; therefore the notes remained privileged. This is a blow to Ripple's defense in the SEC's case against the payment giant, and investors are now holding back as a result of the change in sentiment. Since Estabrook notes can no longer be accessed, it is a challenge to provide evidence of Ripple's executives' efforts to comply with the US securities' law. The SEC cited privilege and refused access to the notes, landing a blow to the payment giant. On April 20, Judge Netburn denied the production of the ...
---
How Ripple, XRP Holders, And SEC Can All Win XRP Lawsuit


In this example, all parties – including XRP Holders – could win the SEC v. Ripple lawsuit. The SEC v. Ripple has finally arrived at summary judgment time. Both parties are meeting this week to see if they can agree on a scheduling order. A recent SEC filing noted that Ripple was pushing for mid-May for initial briefs, but the agency made it clear it wants more time. "I think it's safe to say early June for initial briefs and Daubert motions", said XRP Holders' attorney John Deaton. Deaton commented on what to expect and potential outcomes, reminding his Twitter followers that Ripple may still lose the XRP lawsuit, but that it is possible that both sides win, technically and legally speaking. rney John Deaton. Deaton commented on what to expect and potential outcomes, reminding his Twitter followers that Ripple may still lose the XRP lawsuit, but that it is possible that both sides win, technically and legally speaking. WIN-WIN-WIN SITUATION "Ripple and the SEC will agree to a laundry list of agreed upon stipulated indisputable facts. Those stipulated facts can remove the case from being decided by a jury. If the parties can't agree, a jury decides what actually happened – the jury decides the facts", John Deaton explained, giving an example. "If the parties in a car accident case don't agree what color the Traffic light was, the jury decides. But if both parties agree the light was red, there&r...
---
Ripple Scores Biggest Win In XRP Lawsuit, Likely To Force SEC Into Settl...


This significant Ripple win may trigger an abrupt end to the XRP lawsuit as many close to the case believe the SEC will rather settle than hand over its internal documents. As expected, Judge Sarah Netburn denied the SEC's Motion for Reconsideration of the DPP Ruling in the latest court order in the SEC v. Ripple lawsuit. This motion was viewed as the "biggest decision in the XRP lawsuit" because of the consequences it would bring for the outcome of the case, the future of both Ripple and the SEC, as well as the future of XRP and probably the overall cryptocurrency ecosystem in the United States. This significant Ripple win may trigger an abrupt end to the XRP lawsuit as many close to the case believe the SEC will rather settle than hand over its internal documents. The SEC has 14 days to file an objection to this decision to District Judge Torres. The ruling might be an even bigger victory for Ripple as the order includes a "bullet proof section" that is expected to prevent an appeal, which could force the SEC into settlement even sooner. SEC FAILS ATTEMPT TO "HAVE IT BOTH WAYS" Judge Netburn explained that she ordered the production of certain SEC documents – after concluding they were not protected by DPP – in order to allow the defendants to challenge the SEC's allegations that Larsen and Garlinghouse were objectively reckless in believing that XRP was not a security and that Ripple ...
---
XRP Lawsuit: Ripple's Critical Win Is Even Bigger Than Imagined &n...


If this analysis holds true and the SEC is unable to obtain an appeal for the DPP ruling, then the relisting of XRP might happen faster than expected. John Deaton, the attorney representing 65,000 XRP holders in the SEC v. Ripple lawsuit, has commented on the major ruling denying the SEC's motion for reconsideration, thus reaffirming the order to produce 68 documents related to the Hinman's 2018 speech. While this order has been dubbed the "biggest decision in the XRP lawsuit" prior to the event, the court's ruling might be even "bigger" than predicted. This is because of the "bullet proof section" Judge Netburn included in the court order that is expected to prevent the SEC to continue its delay tactics via an appeal to the 2nd Circuit. This could put an end to the SEC's delay tactics, which Ripple executives have complained about publicly and even called it "gamesmanship" in court, requesting the Judge to apply sanctions on the plaintiff. Besides the lower probability of further delays, the order may trigger a settlement between both parties sooner rather than later. This is because many suspect the SEC will not produce its internal files, even if it costs it the whole case. NO WAY THE DPP WILL BE DISTURBED "Judge Netburn added a bullet proof section for any appeal to the 2nd Circuit. She could've flat out denied the motion for reconsideration pursuant to Rule 6.3 (can't rais...
---
Billion Dollar Bitcoin Lawsuit Verdict Appealed — Self-Proclaimed ...


The law firm representing Ira Kleiman has sent a notice of appeal to the Florida District Court in an attempt to appeal the court's rejection of a Kleiman v. Wright retrial. The self-proclaimed Bitcoin inventor, Craig Wright, was cleared of all charges at the end of the Kleiman v. Wright trial, except one count of conversion.Ira Kleiman Appeals Retrial Rejection in the Kleiman v. Wright Case On April 8, 2022, the law firm Roche Freedman LLP submitted a notice of appeal to the Florida District Court system. The appeal is tied to the recently concluded Kleiman v. Wright trial which ended on December 6, 2021. The trial started on February 14, 2018, as the self-proclaimed Bitcoin inventor Craig Wright was accused of perpetrating 'a scheme against Dave's estate to seize Dave's bitcoins and his rights to certain intellectual property associated with the Bitcoin technology.' The verdict at the end of 2021 came to a conclusion after the jury was deadlocked for a number of days at the end of the trial. Finally, a verdict was reached and Wright and his defense team from Rivero Mestre LLP managed to beat all the charges except one count of conversion. While Wright was mandated to pay $143 million to W&K Info Defense, Wright told the press that he was 'incredibly relieved.' The latest notice of appeal stems from Roche Freedman's Velvel Freedman, and the appeal is filed on behalf of Ira Kleiman as representative of the estate of Dave Kleiman. Ira Kleiman is the brother of the now-deceased...
---
Breaking: Ripple Scores Win As Sec's Damning Emails Revealed


"But Bill, it occurs to us that you have a full financial conflict of interest with your old firm, not just an impartiality one. Hence, you should not be having any meetings with your old firm. Even group meetings." Empower Oversight, the nonprofit organization that filed a FOIA request in August 2021 on suspicions of improper conduct by the SEC officials in regard to the XRP lawsuit, has finally obtained and released SEC emails that prove that the agency and Bill Hinman was aware of his conflicts of interest. "The documents show that the SEC ethics office cautioned former SEC official William Hinman that he had a direct financial interest in Simpson Thacher, yet Hinman continued to meet with the firm in spite of these warnings", Empower Oversight announced on Twitter. "YOU HAVE A BAR UNDER THE CRIMINAL FINANCIAL CONFLICT WITH SIMPSON" As can be seen in the documents disclosed, SEC's Ethics Counsel Shira Minton sent an email to Bill Hinman on January 25, 2018, stating the "analysis is the same for Simpson as it's always been – you have a bar under the criminal financial conflict with Simpson because you have an ongoing financial interest in the firm. meeting with them while having such a conflict is not permitted. As we discussed during your briefing – even calls with them are not permitted. It's also a serious optics issue – you can't be seen to be granting special access to a firm ...
---
Win NFTs and Prizes: A Cosmic Guide to Phemex Universe


Phemex continues to celebrate all it's achieved so far, making it their mission to help everyone Break Through and Break Free. It is well-known that the conventional frameworks for financial services are often inefficient and unfair. As blockchain technology continues to digitize and decentralize the world, fresh opportunities for financial freedom are gradually emerging. With a successful past, Phemex now keeps a vigilant and hopeful eye on the future and the platform is no stranger to adopting nascent concepts. This time, Phemex is bringing the Phemex Universe to everyone and is now opening its doors for crypto enthusiasts who want to become a Citizen X. With a vision to delve into different business areas: new currencies, financial tools, investing opportunities, games, NFTs, and a lot more, Phemex is looking into a freer tomorrow, where every crypto user is empowered. The recently launched Phemex Universe will allow users to receive grand prizes and potentially even win their very own NFT. Enjoy the opportunity of winning up to $15 trading bonus! Ten lucky winners will be chosen at random and be awarded their Citizen X cards as NFTs. The campaign period will start 6:00 UTC on April 8 to 6:00 UTC on May 7, 2022, while the winners will be announced on May 30. Jump into the universe Launched in 2019, Phemex is now one of the most prominent and comprehensive cryptocurrency exchanges in the world. Over the past two years, its user-base has grown exponentially as a ...
---
Price Analysis: Where's XRP Headed After Ripple's Big Win


Ripple's latest victory pushed XRP on the bullish trajectory in the past 24 hours. The federal judge ruled that Ripple could push for fair notice as it is completely entitled to do so. This meant that Ripple's central arguments against the U.S Securities and Exchange were validated by the court in the ruling against SEC's motion. Judge Analisa Torres, denied SEC's motion to stop Ripple from using the 'Fair Notice Defense'. Ripple for the longest time had expressed concerns over the same by stating that SEC hadn't given them enough notice that it considered XRP to be a security. Following this news, XRP was northbound and attempted to topple over its immediate resistance of a $0.76 price level. In the last 24 hours, XRP registered near about 15% gain and it traded close to $0.84. Currently, XRP is sideways on its charts displaying range-bound price action at the time of writing. The coin despite a massive boom in prices had dipped slightly over the last 24 hours. It lost around 2.2% of its value over the past day. The coin was seen moving sideways over the immediate past trading sessions. Overhead resistance for the coin stood at $0.80, the coin despite noting a slight fall managed to remain above its $0.76 mark. The aforementioned price resistance has been a long-standing one for the coin. On the flip side, the support region for XRP stretched from $0.74-$0.71. In case XRP again surges and manages to cross the $0.80 price mark, the coin could witness stiff resistance at $0.85...
---
XRP Lawsuit: Cryptolaw Founder Hints at What Comes Next After Ripple&rsq...


In a recent response to tweets, Cryptolaw founder John Deaton hints at what might come next after Ripple scored a win against the SEC in its fair notice defense. In positive developments over the weekend, Judge Analisa Torres denied the SEC's motion to strike Ripple's make-it-or-break-it 'fair notice' defense. I don't believe the below mediation has taken place. Now that the motion to strike has been denied, the SEC has 30 days to answer @Ripple's pending requests for admissions. Also, we're waiting on Judge Netburn to rule on the emails and Estabrook notes. https://t.co/Kl9HafRvsl— John E Deaton (@JohnEDeaton1) March 13, 2022 Ripple CEO Brad Garlinghouse took to Twitter to describe the ruling as a 'huge win,' saying, 'If you weren't paying attention then, you should be now. Huge win for Ripple today!' An XRP user asked the Cryptolaw founder to shed light on the Ripple-SEC settlement talks meant to happen 14 days after the close of fact discovery. Deaton replied, 'I don't believe the below mediation has taken place. Now that the motion to strike has been denied, the SEC has 30 days to answer Ripple's pending requests for admissions. Also, we're waiting on Judge Netburn to rule on the emails and Estabrook notes.' At the start of March, XRP-friendly attorney Jeremy Hogan shared a document outlining a few rules that the SEC and Ripple might follow, including a face-to-face or video conference to discuss t...
---
Gensokishi Online Hosts Campaign to Win in-Game Token ROND Whitelist for...


PRESS RELEASE. GensoKishi Online Metaworld is a GameFi and metaverse incarnation of the award winning Nintendo Switch/PS4 game 'Elemental Knights'. Genoskishi Online has set numerous records since releasing its website and various social networking sites on December 2, 2021. The community has grown to over 230k members since its release. The launch on Trsutpad sold out in 20 seconds, the fastest ever on Trsutpad, and the launch pool on Bybit, one of the world's largest cryptocurrency exchanges, had a record 65,000 participants and over $220 million in total staking. Gensokishi's token MV(Metaverse) is also ranked second in most held token out of all 1,000+ tokens built on Polygon, indicating the high expectations for Gensokishi Online. Gensokishi Online in-game token ROND Whitelist GensoKishi is excited to announce that we have opened applications for entry into the whitelist lottery of our in-game token, ROND. Winners of the whitelist lottery will be given a guaranteed right to purchase up to $100 worth of ROND tokens. Click here for T&C Click here for Whitepaper Click here to visit the Official Website Thanks to all of you, our MV token launch has been a great success. GensoKishi is all about community and we want to thank everyone who has supported us throughout this journey. We recently updated our roadmap, and have announced that we aim to list our in-game currency $ROND on multiple CEXs by August 2022. Plan Update: ROND (Polygon & ERC20) – Will Aim to be Listed o...
---
How Expert Discovery In XRP Vs SEC Case Is Paving The Way For A Ripple W...


The lawsuit between U.S. Securities and Exchange Commission (SEC) and Ripple has come a long way. Back in 2020, SEC sued Ripple alleging that the XRP token is a security and a currency. Many events and evidence related to the case came into the spotlight till now. However, the majority of the documents represent the biases and lack of clarity in the approach of the commission. Major events discovered in the case February 2022 can be marked as the most action-packed month till now in the case. The month saw revelations of the mystery hidden behind the two legal memos to considering Estabrook Notes to be shown on camera. The latest discoveries have completely shaped the case in Ripples' favor while SEC is still trying to apply delay tactics. From Ripple and XRP's perspective, the revelation of the legal consulting memos received from Perkins Coie LLP attorney back in 2012 has played in their favor. While, the first memo said 'Sale may subject to being regulated as securities or commodities by the commission', the second memo assured that XRP may not be considered as a security under federal law. However, disclosure of the Estabrook Notes will play a vital role in this case. These notes are the minutes from the meeting between Mr. Garlinghouse and then SEC's Commissioner Roisman. Interestingly this meeting happened in November,2018 after which SEC sued Ripple in 2020. What after Discovery period? The note...
---
Ripple v. SEC: Latest updates from the lawsuit points to a potential win...


The ongoing feud between the Securities and Exchange Commission and the fintech firm, Ripple continues to make headlines. On 25 February, the SEC filed its opposition to Brad Garlinghouse's Motion to Compel turnover of notes taken by Matthew Estabrook, counsel to former Commissioner Roisman. It had insights into a 2018 meeting between Roisman and Garlinghouse. The filing presented on 24 February had the latest filing addressed to Judge, Sarah Netburn. The ongoing feud between the Securities and Exchange Commission and the fintech firm, Ripple continues to make headlines. On 25 February, the SEC filed its opposition to Brad Garlinghouse's Motion to Compel turnover of notes taken by Matthew Estabrook, counsel to former Commissioner Roisman. It had insights into a 2018 meeting between Roisman and Garlinghouse. The filing presented on 24 February had the latest filing addressed to Judge, Sarah Netburn. Deception under oath? Interestingly, Ripple Labs on 26 February filed their opposition to the SEC's Motion for Partial Reconsideration and Clarification of Judge Netburn's DPP Ruling. The filing noted that the SEC simply sought a "do-over." JUST ADDED to our Document Library: Defendants' Response in Opposition to @SECGov's Motion for Partial Reconsideration of Ruling on DPP for Hinman Speech Drafts, Emails and Meeting Notes https://t...
---
Solana Guns For $100 Barrier, Will Bulls Win The SOL?


The price of Solana is riding the same wave as cryptocurrencies, stocks, and other risky assets around the world. Investors are hopeful that the present war in Ukraine would come to a conclusion following a meeting between Russia and Ukraine in Belarus. Despite the positive news and outlook, bulls are finding it difficult to break through the important $100 barrier. Solana close to $100 Earlier today, Solana hit a daily high of $96. The asset was one of the top gainers of the day at the time, with gains of up to 6.4 percent. The announcement of a world tour by the group behind the asset's creation has boosted the asset's price recently. SOL/USD Daily Ichimoku Kinko Hyo Chart Solana's price, more than most large cryptocurrencies, is dismal and sad, as it is quite close to a key price level yet unable to attain it easily. Before Solana may enter a clear and established bull market, a substantial cluster of resistance must be broken. SOL/USD trades close to $100. Continued resistance above $100 at $110 (bottom of the Ichimoku Cloud, Senkou Span A), the 38.2 percent Fibonacci retracement at $112, and the 100 percent Fibonacci expansion at $116 are adding to the bull's displeasure. They've also stated that as time goes on, they'd like to expand the list of cities. "Big news: There are more Solana Hacker Houses on the way! The crew is adding several new stops to the World Tour." This is poised to attract more projects to the ecosystem and strengthen the blockchain, a...
---
TribeOne Is Hosting Crypto's Biggest NFT Giveaway – Win your...


TribeOne, the world's first AI-powered DeFi and NFT-funding platform, is hosting a special event 'The Biggest NFT Giveaway' where they will giveaway an NFT from the immensely popular Mutant Ape Yacht Club Collection. Users can participate in the giveaway by placing loan requests for an NFT of their choice on TribeOne's dApp. What is TribeOne? Besides hosting Crypto's Biggest NFT Giveaway, TribeOne has been offering lending solutions to DeFi users to help them take part in the NFT space. NFT market is a billion-dollar market and is growing at a rapid pace as more creators, traders, and collectors step into it. A platform enabling users to purchase NFTs by providing financing solutions, TribeOne is aiming to make NFT space more accessible. For this purpose, they are collaborating with NFT marketplaces and expanding their NFT offerings. Through TribeOne, users can avail of financial solutions for over 80M+ NFTs listed on the OpenSea marketplace with a 25% down payment and custom payback schedules of up to 12 monthly installments. The host of Crypto's Biggest NFT Giveaway, TribeOne's native token $HAKA can be used to pay for installments and also staked on various platforms for additional benefits. The platform is also addressing the difficulties associated with NFT lending services and their new dApp is promising a refined experience for investors seeking easy access to a variety of NFTs. Alongside custom loaning options, TribeOne'...
---
Another Win For XRP: Judge Denies SEC's Letter to Strike Ripple Af...


Analisa Torres, the United States District Judge, has denied the application letter from the U.S. Securities and Exchange Commission (SEC) to strike out Ripple's fourth affirmative defense, a move many termed as delay tactics from the regulator. In the letter, the SEC demanded the court to exercise its discretion in considering its proposed sur-sur-reply in order to "present to the Court highly relevant recent authority that directly refutes the arguments Ripple makes in its Sur-Reply and respond to arguments Ripple makes for the first time in its Sur-Reply." Court Denies SEC's Demand As described in the letter to Judge Torres, Ripple's Sur-Reply argues that the court cannot consider the SEC's public enforcement actions in the crypto ecosystem, which were filed before this lawsuit. According to the letter, on seventh February 2022, a New Hampshire district court granted the SEC's motion for judgment on the pleadings and struck an affirmative defense similar to that of Ripple Labs, in a case specifically alleging unregistered offers and sales of digital assets. However, SEC's demand to file sur-sur-reply, in a bid to strike out Ripple's affirmative defense known as sur-reply, has been denied. Another Big Win for Ripple and XRP Within the XRP Army camp, the Judge's decision is a big win for Ripple and XRP as another SEC's delay tactic has been thwarted. It can be recalled that Attorney John Deaton had o...
---
Ripple Stands To Win Battle Over Fair Notice Amid Sec's Backfir


The enforcement actions cited in the report do not actually support the SEC's argument in the first place, Ripple argued. Ripple has filed its Sur-Reply regarding the SEC's Motion to Strike the Fair Notice Affirmative Defense to oppose "the SEC's inappropriate request" for judicial notice and to address the SEC's "misleading characterization of its prior enforcement actions". The SEC has previously asserted that Ripple's fair notice defense "fails" because, "prior to suing Ripple, the SEC had already brought more than seventy cases that subjected other digital assets to the application of the federal securities laws." The agency also cited the May 2021 report by Cornerstone Research distributed after Ripple filed its Opposition brief and requested the court to take judicial notice of the SEC complaints which the report characterizes as "cryptocurrency enforcement actions. 70+ ENFORCEMENT ACTIONS SUPPORT RIPPLE, NOT THE SEC In response, Ripple stated that a "sur-reply is amply justified here" in order to tackle "the SEC's inappropriately premature request for this Court to conclude, as a factual matter, that market participants had fair notice that XRP would be considered a security." The enforcement actions cited in the report do not actually support the SEC's argument in the first place, the Ripple counsel argued, adding that "not one of tho...
---
Fair Win on Blockchain: Dexsport Is Completely Rewriting the Rules of th...


Many people associate earnings in betting with something fickle because, in this industry, the players are entirely dependent on the decision of the broker whether to pay them or not. The Dexsport project sees its mission in correcting this situation. Dexsport is a blockchain-based project that makes the entire game process transparent, with earnings being paid automatically using smart contracts. Less than a month ago, Dexsport launched its native DESU token on the mainnet. This step contributed to the rapid development of the project: its liquidity pool has grown fivefold, and the number of players has increased to 2.5 thousand. However, given the project's uniqueness, this is only the beginning, and soon we will surely see the considerable growth of the Dexsport platform. Dexsport: Make Money in Betting on Completely New Conditions Dexsport is, without exaggeration, the future of betting. In the form in which the industry exists today, it can't develop anymore. The fact is that when players appreciate the simplicity and transparency of playing on the blockchain, they are unlikely to want to return to traditional platforms that will have to implement blockchain functionality one day. Dexsport has already done this, and so far, there are no platforms like this on the market. Dexsport is a platform from the web3 world where users play with a shared liquidity pool and receive their winnings via the blockchain. The platform itself is organized on the principles of DAO. That is,...
---
More WINkLink (

#WIN

) News