| | | |
| --- | --- | --- |
| | Whiteheart | #WHITE |
---
| | | | | |
| --- | --- | --- | --- | --- |
| WHITE Price: | $3,581 | | Volume: | $6.1 M |
| All Time High: | $15,069 | | Market Cap: | $31.8 M |
---
---
| | | | | |
| --- | --- | --- | --- | --- |
| Circulating Supply: | 8,888 | | Exchanges: | 3+ |
| Total Supply: | 8,888 | | Markets: | 4+ |
| Max Supply: | — | | Pairs: | 6 |
---
---
---
The price of #WHITE today is $3,581 USD.

The lowest WHITE price for this period was $0, the highest was $3,581, and the current live price for one WHITE coin is $3,581.08862.

The all-time high WHITE coin price was $15,069.

Use our custom price calculator to see the hypothetical price of WHITE with market cap of BTC or other crypto coins.
---
---
The code for Whiteheart crypto currency is #WHITE.

Whiteheart is 2.9 years old.
---
---
The current market capitalization for Whiteheart is $31,828,716.

Whiteheart is ranked #412 out of all coins, by market cap (and other factors).
---
---
There is a big daily trading volume on #WHITE.

Today's 24-hour trading volume across all exchanges for Whiteheart is $6,083,877.
---
---
The circulating supply of WHITE is 8,888 coins, which is 100% of the total coin supply.

A highlight of Whiteheart is it's amazingly small supply of coins, as this supports higher prices due to supply and demand in the market.
---
---
---
---
---
---
---
---
Bitstream White Paper Proposes Bitcoin Payments to Disrupt File Storage ...


Robin Linus, the creator behind BitVM - a computing construct atop the Bitcoin blockchain - released a new white paper on November 11, 2023, entitled 'Bitstream.' The document explores a system aimed at reforming the economic structure of file storage, suggesting a usage-based model that rewards server contributions with bitcoin payments.Bitstream Revealed: A White Paper's Bitcoin-Based Bid to Overhaul Data Hosting The Bitstream white paper, authored by blockchain programmer Robin Linus, unveils a method where servers receive direct payments in bitcoin (BTC) for each file download they facilitate. Addressing the imbalance in current hosting economics, Linus' system aligns server profit with content demand. Servers are compensated for providing a service to the network, namely the distribution of files, the white paper explains. The system 'creates a directory of accountable servers from which clients can choose,' Linus' paper details. The Bitstream system capitalizes on Bitcoin's payment channels, including technologies like the Lightning Network, Liquid, Chaumian ecash, Fedimint, or Cashu to afford swift microtransactions for file access. 'The server encrypts the file such that if there's any mismatch during decryption the client can derive a compact fraud proof,' the paper notes. 'A bond contract guarantees the client receives the exact file or they can punish the server.' In Bitstream's design, the use of a Merkle tree for file verification promotes both the uniqueness and...
---
Musk's Plans for X, Celebrating Satoshi's Seminal White Paper, Bitcoin E...


In this week's top crypto news, Elon Musk talks about making social media platform X into something of a financial monolith, Bitcoin.com News celebrates the 15-year anniversary of the Bitcoin white paper with a look at Satoshi's seminal and groundbreaking work, and more exchange-traded fund (ETF) predictions emerge. This and more, just below, in the latest Bitcoin.com News Week in Review. Elon Musk Unveils Plan to Turn X Into 'Powerful' Financial Platform — 'You Won't Need a Bank Account' Billionaire Elon Musk has revealed that he is turning his social media platform X, formerly Twitter, into an all-encompassing financial platform. "When I say payments, I actually mean someone's entire financial life … If it involves money. It'll be on our platform," he claimed, emphasizing: "You won't need a bank account." Read More SEC Wants $770 Million From Ripple — Lawyer Says SEC Is 'Pissed and Embarrassed' The U.S. Securities and Exchange Commission (SEC) reportedly wants Ripple to pay a $770 million penalty for violating securities laws. Crypto lawyer John Deaton explained that the securities regulator is "pissed and embarrassed" after it lost several legal battles against the crypto firm. Read More Celebrating 15 Years of Bitcoin: Unraveling Satoshi Nakamoto's Seminal White Paper Fifteen years ago, on a memorable Halloween night, Satoshi Nakamoto introduced the world to Bitcoin through a white paper th...
---
SEC Chair Gensler Wishes Bitcoin's White Paper Happy Anniversary With Wa...


U.S. Securities and Exchange Commission (SEC) Chair Gary Gensler has wished Bitcoin's white paper a happy anniversary. In addition to his playful remark about Bitcoin creator Satoshi Nakamoto dressing up in a Halloween costume, Gensler issued a stern warning to crypto firms, emphasizing the importance of complying with securities laws.SEC Chair Gary Gensler's Message on the Bitcoin White Paper's 15th Anniversary The chairman of the U.S. Securities and Exchange Commission (SEC), Gary Gensler, has wished Bitcoin's white paper a happy anniversary. In a post on social media platform X on Tuesday, the regulator wrote: "Happy 15th anniversary to Satoshi's famous white paper that started crypto." He also attempted to make a humorous remark regarding Bitcoin creator Satoshi Nakamoto's Halloween costume, asking whether we would be able to tell if Satoshi dressed up as himself for Halloween. Gensler ended his post with a trick-or-treating message for crypto firms. "Any crypto companies that are tricking investors should start treating them to compliance with the securities laws,' he warned. Gensler's message garnered numerous comments on social media, with many focusing on when he plans to approve a spot bitcoin exchange-traded fund (ETF). To date, the securities watchdog has not approved a spot bitcoin ETF, despite granting approval for several ETFs based on bitcoin futures contracts. Gensler has repeatedly said that he views all crypto tokens as s...
---
Celebrating 15 Years of Bitcoin: Unraveling Satoshi Nakamoto's Seminal W...


Fifteen years ago, on a memorable Halloween night, Satoshi Nakamoto introduced the world to Bitcoin through a white paper that laid the foundation for decentralized digital currencies. Published on a cryptography mailing list, this seminal document provided a comprehensive solution to the long-standing double-spending problem without the need for a trusted third party. A 15-Year Journey Into the Heart of Bitcoin's Revolutionary Design Today, 15 years later, we delve into the depths of Satoshi Nakamoto's vision, exploring the revolutionary impacts of Bitcoin and how it has transformed our approach to currency, trust, and financial freedom. Nakamoto's white paper, titled 'Bitcoin: A Peer-to-Peer Electronic Cash System,' was a radical departure from conventional financial systems. It proposed a form of electronic cash that operated entirely peer-to-peer, eliminating the need for intermediaries such as banks or financial institutions. Since then, Bitcoin has spawned an entire crypto economy worth $1.2 trillion and its own market valuation is around $670 billion on October 31, 2023. Approximately 92.99% of all the bitcoins that will ever exist have been issued, as the money supply is currently around 19.5 million BTC. The heart of Bitcoin's innovation lies in its ability to solve the double-spending problem, a critical issue in digital currencies where the same funds could be spent more than once. Nakamoto's solution was the first decentralized network where transactions are veri...
---
UAE Government Unveils White Paper Focused on Metaverse Regulation


The United Arab Emirates government recently announced the unveiling of a white paper which underscores the potential of the metaverse but also the areas 'where the global community must strengthen its preparedness.'Globally Accepted Standards The United Arab Emirates government recently unveiled a white paper dubbed the 'Responsible Metaverse Self-Governance Framework.' According to a statement issued by the country's Minister of State for Artificial Intelligence and Digital Economy, Omar Sultan Al Olama, this document primarily highlights the importance of having globally accepted operating standards. The minister added that the white paper, which was produced in conjunction with the crypto exchange Okx, underscores not only the potential of the metaverse but also areas 'where the global community must strengthen its preparedness.' Al Olama however warned that there are 'several areas' which still 'need further dialogue as we have highlighted in our paper.' Acceptance and Legitimacy In the 35-page white paper, the document's authors espouse the importance of self-regulation and double down on why international cooperation is needed. 'Establishment of common minimum self-regulatory principles through international cooperation is one possible approach to counter this challenge. By working together to adopt self-regulatory measures that are effective, equitable and promote the safety and security of the metaverse users, the international community (namely, governm...
---
Robert Kennedy Jr. Promises to End White House War on Bitcoin — Sa...


U.S. presidential candidate Robert F. Kennedy Jr. (RFK Jr.) has promised to end the White House's war on bitcoin if he is elected President of the United States. 'I'm going to make sure that bitcoin is protected, that people can keep their own wallets, that the current White House war on bitcoin will be over, that transactions will be protected and encouraged,' said the presidential hopeful.RFK Jr.'s Bitcoin Promises U.S. presidential candidate Robert F. Kennedy Jr. (RFK Jr.) discussed a variety of topics, including bitcoin, in an interview with Bitcoin Magazine, published Wednesday. RFK Jr. is a son of former U.S. Attorney General and Senator Robert F. Kennedy and nephew of former U.S. President John F. Kennedy. The presidential candidate pledged that if elected as the President of the United States: I'm going to make sure that bitcoin is protected, that people can keep their own wallets, that the current White House war on bitcoin will be over, that transactions will be protected and encouraged. He added that he will look 'ultimately at treating it [bitcoin] as a currency, rather than a commodity, particularly for smaller bitcoin owners.' When asked about how he plans to implement his policies, Kennedy detailed: 'I'm going to do everything I can without going to Congress. I'm going to do it through my control over Treasury policy." He noted: A lot of the bad policies towards bitcoin are not being driven by legislation — They'r...
---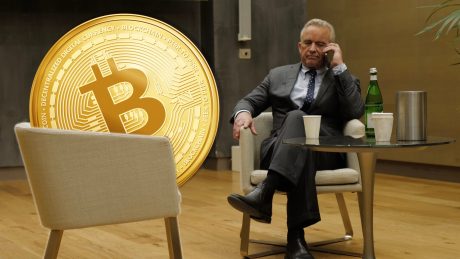 Pro-Bitcoin Presidential Candidate Wants To Save BTC From The White Hous...


Pro-Bitcoin Presidential Candidate Robert F. Kennedy Jr. has, at different times, jumped to the defense of the flagship cryptocurrency, BTC. This time, he promises to protect it if elected as President during the Presidential elections next year. What Kennedy Wants To Do For Bitcoin In an interview, the Presidential Candidate mentioned that he intends to end the 'current White House war on Bitcoin." This statement is in reference to the anti-crypto stance that the government seems to have taken against Bitcoin and other crypto tokens. It is believed that, instead of implementing policies to promote cryptocurrencies, the government has clamped down on the industry and its stakeholders. However, Kennedy plans to change that as he mentioned that he will ensure that people can keep their wallets (self-custody) and that transactions are protected, which could foster the use of Bitcoin and other crypto tokens. Interestingly, Kennedy not only happens to be a Bitcoin proponent but is also heavily invested in the token, as he has up to $250,000 in BTC holdings. He is also ensuring that others get in on the foremost cryptocurrency, as he mentioned in July that he had bought two BTC each for his seven children. Meanwhile, aside from ending the White House war on Bitcoin, the Presidential Candidate wants Bitcoin (and possibly other cryptocurrencies) to be treated as a currency rather than a commodity. That way, Bitcoin isn't subjected to capital gains. This is be...
---
White House, Yellen Slam Fitch's US Rating Downgrade — Biden Offic...


Fitch Ratings has downgraded the United States' debt rating. Biden officials call the downgrade decision "bizarre and baseless." Both the White House and U.S. Treasury Secretary Janet Yellen strongly disagreed with the downgrade decision. Yellen claimed that the change by Fitch Ratings "is arbitrary and based on outdated data."Fitch Downgrades US Rating Fitch Ratings, one of the three largest credit rating agencies in the U.S., downgraded the United States' long-term foreign-currency issuer default rating from AAA to AA+ on Tuesday. The rating agency explained: The rating downgrade of the United States reflects the expected fiscal deterioration over the next three years. It also reflects "a high and growing general government debt burden, and the erosion of governance relative to 'AA' and 'AAA' rated peers over the last two decades that has manifested in repeated debt limit standoffs and last-minute resolutions," Fitch added. "The repeated debt-limit political standoffs and last-minute resolutions have eroded confidence in fiscal management," the rating agency detailed. Moreover, Fitch explained that in its view, "there has been a steady deterioration in standards of governance over the last 20 years, including on fiscal and debt matters, notwithstanding the June bipartisan agreement to suspend the debt limit until January 2025." In addition, Fitch described: We expect the general government (GG) deficit to rise to 6...
---
Republicans Blast White House For Failure To Compromise On Stablecoin Bi...


The House Financial Services Committee (HFSC) failed to reach an agreement for stablecoin legislation on Thursday due to a number of disagreements Democrats had with its existing text. Committee Chair Patrick McHenry (R-NC) blamed the White House for holding up the bill, while Democrats alleged that Republicans were attempting to rush incomplete legislation. No Compromise For Stablecoin Bill The bill, titled the Clarity for Payment Stablecoins Act of 2023, would allow the Federal Reserve to write requirements for stablecoin issuers, but still preserve the authority of state-level payment stablecoin regulators while outlining other requirements. After 15 months of negotiations, McHenry claimed the committee was "closer than we'd ever been" to a bipartisan deal aside from a few "small provisions." "It was the White House's unwillingness to compromise that has once again brought negotiations to a halt," he said. He did not specify which elements of the bill the Biden administration had objected to. The agency's ranking member, Maxine Waters (D-CA), blamed McHenry's "impatience" for pushing forward a "deeply flawed" bill, which she said lacked support from both the Treasury Department and Federal Reserve. Previously, Federal Reserve chairman Jerome Powell has emphasized that the central bank ought to have a role within the industry as the ultimate source of credibility on money. Waters claimed the...
---
White House Says US Policy Allows Partners to Seek BRICS Membership


The White House has affirmed that U.S. policy does not ask partners to choose between the U.S. and other countries, including the BRICS nations. "The U.S. does not want to limit countries' partnership with other countries," said Press Secretary Karine Jean-Pierre. More than 40 countries have expressed interest in joining the BRICS group, and around 70 leaders have been invited to the economic bloc's summit in August.White House on US Partners' Interest in Joining BRICS While House Press Secretary Karine Jean-Pierre was asked in a press briefing on Monday about U.S. partners seeking membership in the BRICS economic bloc. The BRICS group comprises Brazil, Russia, India, China, and South Africa. "Algeria and Egypt, which are two partners of the U.S. ... have applied to join BRICS … and represents kind of a non-alignment force that stands against, kind of, Western hegemony. So how do you feel about this development? Do you welcome this?" she was asked. Noting that countries should "speak on their own about their diplomatic engagement," Jean-Pierre replied: "We lead in our engagement with an affirmative agenda focused on demonstrating the benefits of our governance and economic models." The White House press secretary added: U.S. policy does not ask our partners to choose between the United States and other countries. We have repeatedly emphasized that the U.S. does not want to limit countries' partners...
---
Adenasoft launches new crypto exchange white label solution: ACE


Adenasoft, a South Korea-based IT/software company, has just announced the launch of ACE, their new SaaS product designed for cryptocurrency exchanges. ACE fully prepares businesses for exchange operations quickly, taking less than a month to get up and running. ACE offers a comprehensive suite of features that enables crypto exchanges to streamline their operations and provide a seamless user experience. From a fully integrated trading platform to customer management tools, wallet services, custody solutions, and more, ACE provides all the essential functionalities required to launch a cryptocurrency exchange. The Adenasoft team focused significant effort on designing a platform that delivers a superior user experience, allowing traders to navigate the system effortlessly. ACE can run smoothly on PC, plus mobile apps with both Android and iOS supported. Currently, the white-label solution supports 6 languages: English, Japanese, Chinese, Russian, Indonesian, and Korean, more will be added in the near future. Liquidity Managed To manage liquidity, ACE incorporates built-in liquidity services for a seamless trading experience. Exchanges can focus on growing their business and attracting new users without being worried about or hindered by liquidity constraints. 'We are excited to introduce ACE to the cryptocurrency market. With ACE, we aim to redefine the standards for crypto exchange platforms, offering an all-inclusive solution that combines top-tier UI/UX, essential functi...
---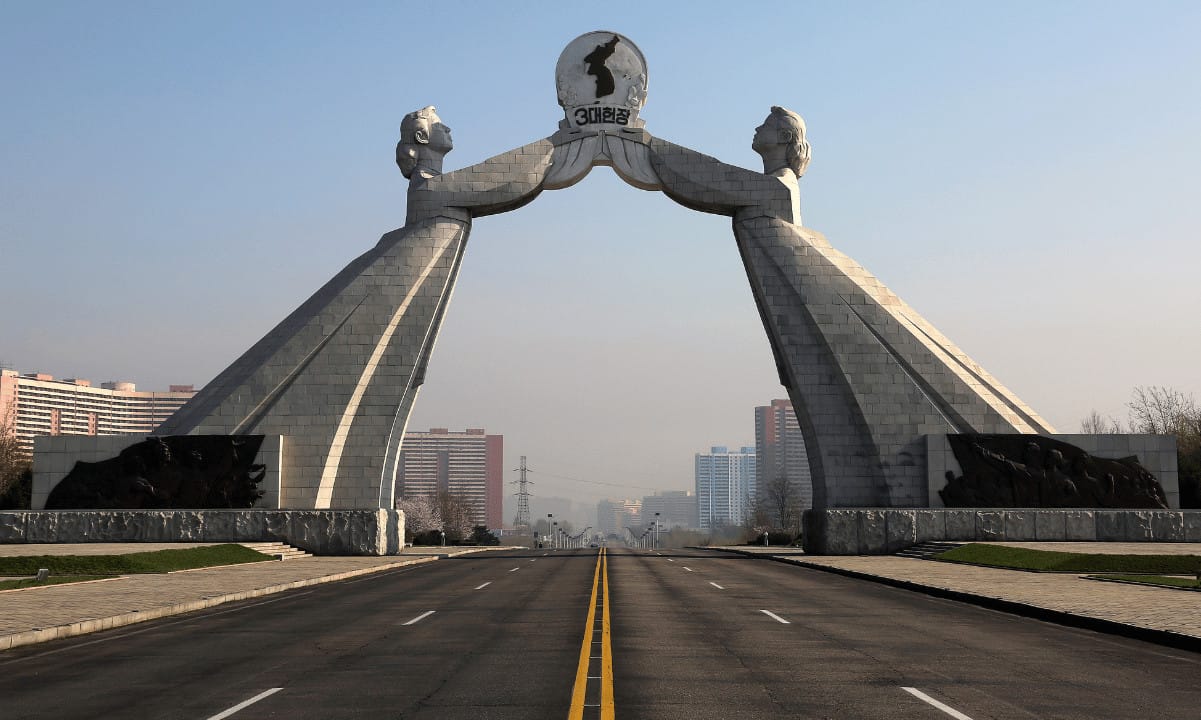 Half of North Korea's Missile Programs Funded via Stolen Crypto: White H...


According to an undisclosed White House official, North Korea has funded approximately half of its missile tests through crypto theft and cyberattacks. A recent Chainalysis report suggested that North Korean hackers embezzled $1.7 billion of digital assets in 2022. Arguably the most notorious local hacking collective - the Lazarus Group - stood behind numerous exploits last year, with the $625 million breach on Ronin Network being the most famous one. North Korean Hackers Remain a Threat The Democratic People's Republic of Korea is on its way to becoming a military giant over the past years and is one of the few countries globally with nuclear weapons. Its government, led by Kim Jong Un, also takes every opportunity to upgrade its weapons by carrying out missile programs and various tests. A White House official recently disclosed that stolen cryptocurrencies or cyberattacks fund half of those war efforts. Anne Neuberger - Deputy National Security Adviser for cyber and emerging technology - said Biden's cabinet is 'putting a lot of time and thought' and is trying to understand how 'a country like [North Korea] is so darn creative in this space.' She also asserted that US intelligence agencies are trying to identify the bad actors and trace the drained assets. The United Nations (UN) also claimed that the totalitarian nation financed its missile programs and nuclear experiments with crypto theft. Despite all the accusations and threats f...
---
White House Pushes DAME Tax Proposal to Address Alleged Environmental Co...


On May 2, 2023, the Biden administration unveiled a blog post outlining the Digital Asset Mining Energy (DAME) tax, featured in the president's comprehensive 182-page budget proposal for the fiscal year 2024. The DAME tax targets 'making crypto miners pay for the costs they impose on others' regarding the environmental impact of crypto mining activities.Crypto Miners Could Face Gradually Increasing Tax With Biden's DAME Proposal With the White House's Council of Economic Advisors expressing alarm over the so-called climate crisis, Biden's administration argues that crypto asset mining's energy consumption brings about 'negative spillovers on the environment, quality of life, and electricity grids where these firms locate across the country.' To address these environmental costs, the White House believes that the Digital Asset Mining Energy (DAME) tax will encourage companies to 'start taking better account of the harms they impose on society.' The DAME tax intends to levy a gradually increasing tax on crypto asset miners in the United States, ultimately reaching 30%. In the blog post, the White House refers to a recent New York Times article that was accused of being a biased 'one-side hit piece' that relied on dated data while offering no counterarguments. Moreover, the Biden administration includes a comparison between electricity used for mining and power consumption concerning America's residential lighting – a tactic viewed as deceptive in making readers beli...
---
BRICS Currency Will Erode US Dollar's Dominance, Former White House Econ...


Former White House economist Joseph Sullivan has warned that a BRICS currency would erode the U.S. dollar's dominance. If member nations use only a common BRICS currency for international trade, 'they would remove an impediment that now thwarts their efforts to escape dollar hegemony," he described.Former White House Economic Advisor on BRICS Currency and U.S. Dollar's Reserve Currency Status A former White House economic advisor, Joseph Sullivan, discussed de-dollarization and the potential impacts of a BRICS currency on the USD in an opinion piece published by Foreign Policy Monday. The BRICS nations are Brazil, Russia, India, China, and South Africa. Sullivan was a special advisor and staff economist at the White House Council of Economic Advisers during the Trump administration. He is currently a senior advisor at the Lindsey Group, an economic advisory firm. Referring to the hypothetical BRICS currency as 'the bric,' he warned: If the BRICS used only the bric for international trade, they would remove an impediment that now thwarts their efforts to escape dollar hegemony. "Those efforts now often take the form of bilateral agreements to denominate trade in non-dollar currencies, like the yuan, now the main currency of trade between China and Russia," he continued. The former White House economic advisor believes that it is "realistic to imagine the BRICS using only the bric for trade." He added that with the creation of a BRICS currenc...
---
White House Economist Warns China Wants to Weaken US Dollar's Reserve Cu...


In a congressional hearing, White House economist Jared Bernstein says there's "some evidence" that China wants the U.S. dollar to lose its status as the world's reserve currency. However, U.S. Senator Bill Hagerty stressed that the biggest threat to the USD dominance comes from within.China Wants to See U.S. Dollar Losing World's Reserve Currency Status, Says Bernstein White House economist Jared Bernstein answered some congressional questions about the U.S. dollar's status as the world's reserve currency before the Senate Banking Committee on Tuesday during a hearing on his nomination to be chairman of the Council of Economic Advisers. Bernstein, a current member of the White House Council of Economic Advisers, previously served as chief economist to then-Vice President Joe Biden in the Obama-Biden Administration before joining the Center on Budget and Policy Priorities, where he served as a senior fellow from 2011 to 2021. During the hearing, Senator Bill Hagerty (R-TN) noted efforts by several countries that threaten the status of the U.S. dollar as the global reserve currency, such as Brazil's president, Luiz Inácio Lula da Silva, calling for an end to the dollar trade dominance. Emphasizing that China applauded this, the senator from Tennessee asked Bernstein: "Do you agree that China wants to see this happen?" The White House economist promptly replied: I think there's some evidence that it does. Commen...
---
Bitcoin's White Paper Has Been in Every MacOS Version Since 2018


A copy of the original Bitcoin white paper written by Satoshi Nakamoto has been found in every modern version of Apple's Mac computers. Several Apple users have disclosed that they stumbled on the file while using their devices for unrelated operations. They found the file in different Mac versions, from Mojave (10.14.0), launched in 2018, to the current version and the recently released Ventura (13.3). Bitcoin White Paper Hidden in MacOS Since 2018 In a recent blog post, American technologist Andy Baio suggested that the PDF file has been shipped with every copy of macOS since 2018, as it was not found in older Mac versions like High Sierra (10.13), released in 2017. Baio shared that he found the file while fixing his printer to scan a document. A device named "Virtual Scanner ||," which he had never seen before popped up, and after a few more clicks, he saw the Bitcoin white paper used as a sample document for the device. The technologist also asked more than a dozen of his Mac-using friends to check their computers. Using the command: "open/System/Library/Image\Capture/Devices/VirtualScanner.app/Contents/Resources/simpledoc.pdf," all found a copy of the whitepaper on their devices. The blogger also located another file named "cover.jpg" stored in the resources folder, where he found a JPEG photo of a sign taken on Treasure Island in the San Francisco Bay by photographer Thomas Hawk. Why Bitcoin's White Paper? It is worth noti...
---
Hidden Treasure: Every Modern Copy of macOS Contains a Copy of Bitcoin's...


On April 5, 2023, the independent blogger Andy Baio published a post on his Waxy Blog that explained every version of macOS from Mojave 10.14.0 to the current version hosts a copy of Satoshi Nakamoto's seminal Bitcoin white paper. Mac users can type a simple command in the terminal, and all nine pages describing Nakamoto's invention will appear in a PDF version in the built-in image viewer, Preview.Blogger Discovers Bitcoin White Paper Hidden on Every macOS 10.15 or Later While celebrating Satoshi Nakamoto's alleged April 5th birthday, bitcoin supporters discovered that many Macintosh computers running the macOS operating system contain a complete version of the seminal Bitcoin white paper. The initial discovery was revealed in a blog post called 'The Bitcoin White Paper Is Hidden in Every Modern Copy of macOS' on Andy Baio's Waxy Blog. The independent blogger found the hidden file while fixing his printer and confirmed his findings by consulting "over a dozen Mac-using friends to confirm." After typing the command in the terminal and using a Mac with macOS 10.15 or later, the Bitcoin PDF should open in Preview, according to Baio's explanation. The blogger also provides instructions on how to access the file via the operating system's library folder for those who are not familiar with the macOS terminal. 'Of all the documents in the world, why was the Bitcoin white paper chosen?' Baio asked in his blog post. Baio also discovered that the Bitcoin white paper had ...
---
Saudi Arabia and OPEC Reveal Surprise Oil Production Cut; White House In...


On Sunday, Saudi Arabia and several major oil producers announced their plan to cut oil production by 1.15 million barrels per day, starting in May and continuing until the end of 2023. According to the Saudi Energy Ministry, the move was coordinated with some members of the Organization of the Petroleum Exporting Countries (OPEC) and non-OPEC members as a 'precautionary measure' to stabilize the oil market.Geopolitical Implications: The Move to Cut Oil Production Comes Amid Shifting Alliances and Tensions Between Major Players This weekend, Saudi Arabia and several major oil producers, including Russia, the United Arab Emirates (UAE), Iraq, Kuwait, Oman, and Algeria, plan to reduce oil production by a total of 1.15 million barrels per day. Saudi Arabia and Russia announced that each country would decrease oil production by 500,000 barrels per day (bpd), while the UAE will cut 144,000 bpd and Kuwait will reduce production by 128,000 bpd. The announcement of the oil superpowers' decision to cut supply follows the reductions made in October, when oil-producing nations announced a decrease in production by 2 million bpd. At the time, the Biden administration expressed its anger and warned of 'consequences.' On Sunday, the White House responded to the surprise cuts, and a spokesperson for Biden's National Security Council said the United States does not believe that reducing production is advisable. The spokesperson also stated that Biden's administration would continue to collab...
---
Law Firm's White Paper Claims US Bank Regulators Are Waging a 'Clandesti...


According to a recent white paper published by four members of the law firm Cooper & Kirk, PLLC, U.S. bank regulators are attempting to 'drive crypto businesses out of the financial system.' The paper, titled 'Operation Chokepoint 2.0,' claims that after laying the groundwork by labeling lawful businesses as 'reputationally risky,' federal bank regulators, with the help of state officials, 'turned to the task of purging their accounts from each of the banks subject to their supervision.'Constitutional Issues Raised by Operation Chokepoint 2.0: Depriving Businesses of Due Process and Key Structural Constitutional Protections Five days ago, Bitcoin.com News published an article that examines recent discussions in the crypto community regarding 'Operation Chokepoint' and why crypto proponents believe the U.S. government aims to eliminate access to cryptocurrencies. On Monday, the Washington D.C. law firm Cooper & Kirk published a white paper on the subject, noting that U.S. bank regulators are ostensibly waging a 'clandestine financial war' against the crypto industry. The paper's authors, David Thompson, John Ohlendorf, Harold Reeves, and Joseph Masterman, begin by explaining 'Operation Chokepoint 1.0' before delving into 'Operation Chokepoint 2.0.' The first iteration of the alleged operation began by labeling legal and law-abiding crypto entities as 'reputationally risky.' The second stage of the operation attempts to choke the crypto industry by restricting access to on and ...
---
White House Blasts Bitcoin for Having 'No Fundamental Value,' Praises CB...


The Council fo Economic Advisors showed outright disregard for the purported benefits of Bitcoin and other cryptocurrencies in the President's Economic Report released on Tuesday. The report claimed that cryptocurrencies lack fundamental value, and also do not "act as effective alternatives to money." Crypto: Expectations VS Reality The White House report included two dedicated sections pertaining to digital assets: one titled "The Perceived Appeal of Crypto Assets," and the other titled "The Reality of Crypto Assets." The first section acknowledges some of the most commonly cited use cases of Bitcoin: its potential as an inflation hedge, ability to enable fast digital payments, and power to increase financial inclusion. However, the latter section disputed all of those claims: "As inflation increased globally in the second half of 2021 and in 2022, the prices of crypto assets collapsed, proving them to be, at best, an ineffective inflation hedge," stated the report. Indeed, Bitcoin collapsed to then yearly lows in June 2022 precisely after the BIS announced peak inflation figures of 9.1% that month. However, the Federal Reserve was also hiking its target interest rate throughout the year to quell said inflation, which caused a significant drawdown in bonds, stocks, and crypto alike. The report also challenged Bitcoin's use case as an alternative money, criticizing its ability to effectively serve a...
---
Former White House Senior Advisor David Plouffe Joins Alchemy Pay Adviso...


Serving as a committee member of Alchemy Pay's management and advisory board, and as Global Strategic Adviser to support Alchemy Pay's expansion and growth in global markets, contributing actively to strategy, compliance and government relations. Alchemy Pay, Singapore based pioneer of the world's first payment gateway solution to bridge the gap between fiat and crypto economies, has announced the appointment of legendary campaign manager and former White House Senior Advisor, David Plouffe, as Global Strategic Advisor. Plouffe is credited with the strategy and grass-roots public engagement savvy that won Obama's 2008 presidential campaign, subsequently becoming Senior Advisor to the President in the Obama Administration. Plouffe has noted Alchemy Pay's backbone mission in the cryptocurrency industry, and its steady course and leadership in the industry's evolution. 'Cryptocurrency and decentralized ledgers are the newest permanent features of the global economy,' said Plouffe. 'Alchemy Pay has chosen to focus on bridging public sector and private sector agendas as a strategy in its mission to provide fiat-crypto transaction services. Alchemy Pay understands that the key to crypto sustainability and growth is broadening utility cases by focusing on payment channels, proper compliance and user experience.' After his work for Obama, Plouffe became the Senior Vice President of Policy and Strategy for Uber in 2019, and in 2022 Plouffe joined the Binance Global Advisory Board. Abo...
---
White House Says Biden Has 'Confidence' in Fed Chair Powell While Fedwat...


With the Federal Open Market Committee convening on Wednesday and the recent financial troubles facing the U.S. banking system, White House press secretary Karine Jean-Pierre said President Joe Biden has 'confidence' in Federal Reserve chair Jerome Powell. Meanwhile, according to the CME Group's Fedwatch tool, the target rate probability suggests the Fed will raise the federal funds rate by 25 basis points (bps) this week. There's also a 26.9% chance the U.S. central bank won't raise the rate this month.Market Laser-Focused on Upcoming Fed Meeting; Biden Administration Confident in Powell's Leadership It has been a tumultuous week in the U.S. banking industry as three major banks collapsed, and the Federal Reserve announced that it would fully bail out two of them. Additionally, the U.S. central bank created the Bank Term Funding Program (BTFP) to assist failed banks and their depositors. Moreover, the Fed loaned the banks $164.8 billion to strengthen liquidity and collaborated on March 19 with five other major central banks to boost U.S. dollar liquidity. To make matters worse, a recently published paper indicates that roughly 186 U.S. banks are grappling with the same problems as Silicon Valley Bank, and First Republic Bank's stock plummeted on March 20, losing more than 40% of its value in a single day. In the meantime, on March 22, the Federal Open Market Committee (FOMC) and Fed chair Jerome Powell will determine the fate of the federal funds rate. EFFR chart by Trading...
---
US Treasury and White House to Hold Regular Meetings on CBDCs and Paymen...


On March 1, 2023, Nellie Liang, undersecretary for domestic finance at the U.S. Treasury, delivered a speech to the Atlantic Council in Washington concerning the subject of central bank digital currencies (CBDCs). Liang detailed during her speech that a CBDC is one of several options for 'upgrading the legacy capabilities of central bank money,' and members of the Treasury, Biden administration and the Federal Reserve 'will begin to meet regularly' to discuss the topic.U.S. Treasury's Nellie Liang Discusses Key Considerations in Developing a CBDC The undersecretary for domestic finance at the U.S. Treasury, Nellie Liang, gave a speech at the Atlantic Council titled 'Next Steps in the Future of Money and Payments.' During the speech, Liang discussed U.S. President Joe Biden's executive order, which called on the government to develop an approach for the digital currency sector. Liang also referenced the collapse of some crypto businesses last year, 'runs on stablecoins,' and the 'commingling of customer and firm assets.' 'All of these calamities reinforce the recommendations made for regulators to vigorously enforce existing laws to protect consumers,' Liang said. Her speech primarily focused on central bank digital currencies (CBDCs) and how she believes 'central banks are at the heart of the global monetary system.' She further noted that an important decision is whether the government creates a wholesale CBDC, retail CBDC, or both. Liang added that a CBDC will have 't...
---
White House Publishes 'Roadmap' to Mitigate Cryptocurrency Risks


The White House has published a 'roadmap to mitigate cryptocurrencies' risks.' The roadmap calls for authorities to 'ramp up enforcement where appropriate' and Congress 'to step up its efforts' to regulate the crypto sector. It also notes that legislation should not greenlight mainstream institutions 'to dive headlong into cryptocurrency markets.''The Administration's Roadmap to Mitigate Cryptocurrencies' Risks' The White House published a blog post titled 'The Administration's Roadmap to Mitigate Cryptocurrencies' Risks' Friday under the National Economic Council (NEC), an Executive Office of the President (EOP) established to advise the president on U.S. and global economic policy. The roadmap is authored by four White House advisors: NEC Director Brian Deese, Office of Science and Technology Policy (OSTP) Director Arati Prabhakar, Council of Economic Advisers (CEA) Chair Cecilia Rouse, and National Security Advisor Jake Sullivan. The CEA is charged with providing objective economic advice on the formulation of both domestic and international economic policy while the OSTP advises the president on all matters related to science and technology. The White House advisors detailed: At President Biden's direction, we have spent the past year identifying the risks of cryptocurrencies and acting to mitigate them using the authorities that the Executive Branch has. 'Experts across the administration have laid out the first-ever framework for developing digital assets in a safe, res...
---
White Hat Hackers Crack the Code: Over $65M in Crypto Bug Bounties Since...


Immunefi, a leading bug bounty platform for the cryptocurrency industry, has paid out a total of $65 million to white hat hackers since its founding in 2020. These ethical hackers search for vulnerabilities in smart contracts and blockchain projects and are rewarded for reporting them to Immunefi. This helps to secure users' assets and prevent bad actors from stealing funds. Smart Contract Bugs Account for Majority of Paid Reports According to Immunefi, 58.3% of the paid reports were for smart contract vulnerabilities, with 728 submissions. There were 488 submissions for cases in the Websites and Applications category, making up 39.1% of the total, and 32, or 2.6%, for Distributed Ledger Technology/Blockchain cases. However, while Websites and Applications had the second highest number of submissions, they only accounted for 2.9% of the payouts, while smart contract bugs represented 89.6% of the payments. Some projects have paid out more in bounties than others. Aurora, Wormhole, Optimism, Polygon, and an unnamed company offered $30.2 million in payments through their bounty programs in 2021, with an average payout of $52,800 and a median payout of $2,000. Over $52M Paid This Year In 2022, Immunefi facilitated over $52 million in payments to white hat hackers due to the increase in crypto hacks that resulted in a loss of over $3 billion in assets. The highest paid bounty of the year was a $10 million reward for a vulnerability discovered in the Wormhole decentralized messagin...
---
White House, US Senators Call for Proper Crypto Oversight


The White House and members of the U.S. Senate Banking Committee have called for proper cryptocurrency regulation following the collapse of crypto exchange FTX. 'Without proper oversight of cryptocurrencies, they risk harming everyday Americans, and this is something that clearly we monitor and we see as an important issue,' said White House press secretary Karine Jean-Pierre.White House on Crypto Regulation Following the collapse of cryptocurrency exchange FTX, the White House and several U.S. lawmakers have called for stricter crypto regulation. White House press secretary Karine Jean-Pierre said at a press briefing Thursday in response to the FTX crisis: The administration has consistently maintained that without proper oversight of cryptocurrencies, they risk harming everyday Americans, and this is something that clearly we monitor and we see as an important issue. She added: 'The most recent news further underscores these concerns and highlights why prudent regulation of cryptocurrencies is indeed needed. The White House, along with the relevant agencies, will again closely monitor the situation as it develops.' Senate Banking and Housing Democrats Urge Regulators to 'Look Into What Led to FTX's Collapse' The Twitter account for Senate Banking and Housing Democrats tweeted Thursday: The cryptocurrency market's continued turmoil is why we must think carefully about how to regulate cryptocurrencies and their role in our economy. It is crucial that our financial watchdogs l...
---
White House Is Not Preparing for Recession — Chief of Staff Says U...


White House Chief of Staff Ron Klain says that the U.S. is not in a recession. 'The economy is growing. It is strong,' he stressed. In addition, White House Press Secretary Karine Jean-Pierre said there are no meetings or anything happening in preparing for a recession.White House Dismisses Recession Concerns White House Chief of Staff Ron Klain, President Joe Biden's top aide, shared his economic outlook in an interview with MSNBC Thursday. He said: We are not in a recession … Unemployment claims remain at a historical low ... The economy is growing. It is strong. It is creating jobs. His statement echoes what Biden said last month, when he emphasized that the U.S. economy is 'strong as hell.' In addition, White House Press Secretary Karine Jean-Pierre said in a televised interview with the news outlet that the White House is not preparing for a recession, stating: There are no meetings or anything happening like that in preparing for a recession because … look, what we're seeing right now is a strong labor market. The press secretary was later asked while en route to Albuquerque, New Mexico, with President Biden Friday whether it is imprudent for the administration to not prepare for a recession given that the bond market is forecasting a 48% chance of a recession within the next year, according to Evercore ISI. 'Look, I just want to be really clear here,' she replied. 'It's not just us saying this, I'm only laying that out. Because it's not just us at the adm...
---
Satoshi Nakamoto's Seminal Bitcoin White Paper Turns 14 Today


Approximately 14 years ago today, on Halloween, Satoshi Nakamoto introduced Bitcoin to the world by sharing the renowned white paper. Satoshi's invention, shared on metzdowd.com's Cryptography Mailing List, not only solved a problem that had plagued computer scientists for years, but the invention also redefined how people look at money. Furthermore, as a side effect, Satoshi's creation spawned a new digital economy with more than 13,000 cryptocurrency assets, worth just over $1 trillion today.Celebrating the 14th Anniversary of Satoshi's Bitcoin White Paper Presently, cryptocurrency and Bitcoin supporters are celebrating the 14th anniversary of Satoshi Nakamoto's Bitcoin white paper. Bitcoin's mysterious creator first introduced the white paper on metzdowd.com's Cryptography Mailing List on Oct. 31, 2008, at approximately 2:10 p.m. (ET). The date marks the first time Satoshi shared the inventor's vision and the first sentence Bitcoin's inventor said was: I've been working on a new electronic cash system that's fully peer-to-peer, with no trusted third party. In the message, Bitcoin's creator said that the invention offers a number of different properties. Bitcoin's benefits include the prevention of double spending and there is 'no mint or other trusted parties,' Satoshi said. The inventor also highlighted how bitcoins are minted via a 'Hashcash style proof-of-work.' Satoshi added: The proof-of-work for new coin generation also powers the network to prevent double-spending....
---
White House Says Reports of National Security Reviews on Elon Musk Are '...


The White House has clarified that the Biden Administration is not discussing subjecting Elon Musk's ventures to national security reviews. The Tesla CEO is reportedly preparing to close the $44 billion Twitter buyout deal by Friday to avoid a court trial.No National Security Reviews on Elon Musk's Ventures The White House has reportedly clarified that reports of national security reviews of some of Elon Musk's ventures are not true. While declining to comment on the Biden administration's relationship with the Tesla boss or his companies, White House press secretary Karine Jean-Pierre confirmed: Those reportings are not true ... The national security review — that is not true. Last week, Bloomberg reported that U.S. officials were weighing what tools were available to allow the government to subject Musk's ventures, including Spacex's Starlink satellite network and Musk's $44 billion Twitter acquisition deal, to national security reviews. Recently, the Tesla chief said Spacex will keep funding Ukraine for free even though Starlink is losing money. His statement followed a letter Spacex sent to the Pentagon stating that the company is not 'in a position to further donate terminals to Ukraine, or fund the existing terminals for an indefinite period of time.' Elon Musk Plans to Close the $44 Billion Twitter Deal by Friday The Tesla CEO reportedly plans to close the Twitter buyout deal by Friday. Citing a person familiar with the matter, Reuters reported Tuesday that Musk...
---
SUPER SAPIENSS First Japanese Entertainment DAO Project 'Movie X Charact...


PRESS RELEASE. It is with much pleasure that Finance Inc announces the launch of its SUPER SAPIENSS NFT website, run by the entertainment DAO project, which is active on FiNANCiE. About SUPER SAPIENSS This project is being spearheaded by the noted and prominent Japanese movie directors Yukihiko Tsutsumi, Katsuyuki Motohiro, and Yuichi Sato; along with the producer Takeshi Moriya; who have led the Japanese entertainment and movie industries for years. In this type of entertainment project, the creation process, from the initial script to the completed webtoon or film, is disclosed to the public; therefore, the fans can be consistently involved in the production of each film. With the help of FiNANCiE's 'token issuance' and 'co-creation community', the project is intended to establish and build an entertainment DAO, using the tokens to bring a revolutionary era of entertainment to the world. As of now, the project has already completed two funding rounds through the issuance of tokens. Over the course of these two funding rounds, the total cumulative sales are over 50 million JPY, and there are approximately 3,000 members of the community supporting the project. In addition, the project will use the sales revenue to create a webtoon that will be released during the winter of 2022. By holding tokens, supporters will be actively involved in the project through events and milestones in the community rather than overseeing content production. Also, the project emphasizes the valu...
---
More Whiteheart (

#WHITE

) News