| | | |
| --- | --- | --- |
| | WHALE | #WHALE |
---
| | | | | |
| --- | --- | --- | --- | --- |
| WHALE Price: | $0.58 | | Volume: | $801.0 K |
| All Time High: | $51.32 | | Market Cap: | $5.8 M |
---
---
| | | | | |
| --- | --- | --- | --- | --- |
| Circulating Supply: | 10,000,000 | | Exchanges: | 6 |
| Total Supply: | 10,000,000 | | Markets: | 6 |
| Max Supply: | — | | Pairs: | 2 |
---
---
---
The price of #WHALE today is $0.58 USD.

The lowest WHALE price for this period was $0, the highest was $0.581, and the current live price for one WHALE coin is $0.58083.

The all-time high WHALE coin price was $51.32.

Use our custom price calculator to see the hypothetical price of WHALE with market cap of BTC or other crypto coins.
---
---
The code for WHALE crypto currency is also #WHALE.

WHALE is 3.3 years old.
---
---
The current market capitalization for WHALE is $5,808,311.

WHALE is ranking upwards to #645 out of all coins, by market cap (and other factors).
---
---
The trading volume is medium during the past 24 hours for #WHALE.

Today's 24-hour trading volume across all exchanges for WHALE is $800,966.
---
---
The circulating supply of WHALE is 10,000,000 coins, which is 100% of the total coin supply.

Note the limited supply of WHALE coins which adds to rarity of this cryptocurrency and increases perceived market value.
---
---
---
---
WHALE has limited pairings with other cryptocurrencies, but has at least 2 pairings and is listed on at least 6 crypto exchanges.

View #WHALE trading pairs and crypto exchanges that currently support #WHALE purchase.
---
---
Note that there are multiple coins that share the code #WHALE, and you can view them on our WHALE disambiguation page.
---
---
---
---
Mystery Bitcoin Whale Who Bought 10,000 BTC Has Been Exposed


The attention of the crypto community has been drawn to a particular whale that has been accumulating Bitcoin for some time now. The magnitude of the whale's holdings has left many wondering who it might be and the reason for the accumulation. Bitcoin Whale Accumulates Over 10,000 BTC In November In a post on his X (formerly Twitter) platform, popular Bitcoin investor Lark Davis revealed details about the "mystery whale" who had been accumulating Bitcoin. Interestingly, the wallet (bc1qch) had accumulated over 10,000 BTC in November. On-chain data also showed that the wallet currently holds over 12,000 BTC ($460 million). Following this revelation, many began to speculate on who the owner of the wallet was and the reason for such accumulation. Lark suggested that it could be institutional investors looking to "front-run the Spot Bitcoin ETF approval." Some were of the opinion that it could be one of the Spot Bitcoin ETF filers who were preparing ahead of a possible approval. Irrespective of who the owner was, many felt it was a good sign of things to come for the crypto market. That is because the accumulation showed that there was still a huge demand for the flagship cryptocurrency. One could have also inferred that the whale was possibly loading up their bags ahead of the bull run which some project is around the corner. The bullish sentiment was also ignited by the fact that the wallet had not sent out any BTC si...
---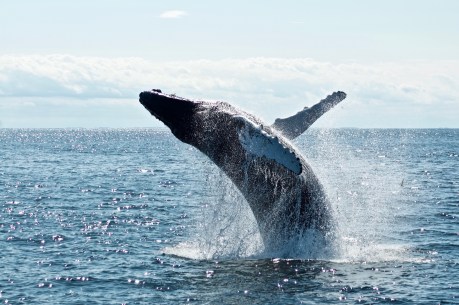 Bitcoin Alert: $137 Million Moved By Long-Sleeping Whale, Market Braces ...


Recently, the crypto community witnessed a notable event as a dormant Bitcoin whale, inactive for nearly four years, returned to the market. According to data from the crypto analytics platform Lookonchain, this enigmatic entity transferred 3,623 BTC, worth roughly $136.94 million, to two newly created wallets. Market Speculations And Potential Impact This mysterious investor initially accumulated their Bitcoin holdings at an average cost of $6,889 per unit from October 25, 2018, to December 31, 2019. Initially, the total investment stood at approximately $24.96 million. However, at present market conditions, this investment has grown significantly and is now estimated to yield around $112 million in profits. The transaction's significance extends beyond its sheer magnitude. It is particularly noteworthy for its timing, aligning with Bitcoin's recent surge to a peak price not seen since May of the previous year, reaching around $38,400 per Bitcoin. A whale that had been dormant for ~4 years transferred all 3,623 $BTC($136.94M) to 2 new wallets 1 hour ago. This whale accumulated 3,623 $BTC($24.96M) at ~$6,889 from Oct 25, 2018 to Dec 31, 2019. At current prices, the profit is ~$112M.https://t.co/QL3fPiV900 pic.twitter.com/wrMe4loIwm — Lookonchain (@lookonchain) November 30, 2023 The sudden activity of this substantial Bitcoin holder has sparked speculation and discussions within the crypto community. On the X platform, a user pointed out the timing of the whale's movem...
---
Dormant Bitcoin Whale Transfers $137 Million in BTC After 4 Years


A Bitcoin wallet address has sprung back to life after approximately four years of inactivity. The dormant whale transferred its entire stash of 3,623 BTC - worth around $136.94 million - to two new wallets. On-chain data suggest that the whale amassed 3,623 BTC worth almost $25 million between October 25, 2018, and December 31, 2019. During this timeframe, Bitcoin was trading on average at $6,889. As reported by Lookonchain, the investment has skyrocketed to a staggering $136.94 million, considering the current market price, marking a profit of around $112 million. A whale that had been dormant for ~4 years transferred all 3,623 $BTC($136.94M) to 2 new wallets 1 hour ago. This whale accumulated 3,623 $BTC($24.96M) at ~$6,889 from Oct 25, 2018 to Dec 31, 2019. At current prices, the profit is ~$112M.https://t.co/QL3fPiV900 pic.twitter.com/wrMe4loIwm — Lookonchain (@lookonchain) November 30, 2023 According to data compiled by BitInfoCharts, the whale was sitting on a profit of $244 million in BTC during the bull run in November 2021 when Bitcoin exchanged hands at $67.5k. The substantial movement of funds introduces an interesting aspect to the market. Deciding to use or move dormant coins is often complex and depends on individual circumstances and various factors. For instance, a significant increase in Bitcoin's value might lead owners to sell or trade their inactive assets to capitalize on profit opportunities. Amidst market recovery, 2023 witnessed a flurry of ...
---
Chainlink (LINK) Sees Largest Spike in Whale Transactions for 2023: Data


Chainlink (LINK) has experienced a nearly 30% increase in value over the past month, driven by a growing bullish sentiment. The surge in price is backed by on-chain metrics indicating heightened network activity, which coincided with the Chainlink Staking v0.2 going live. The upgrade featured an expanded pool size of 45 million. Chainlink's On-Chain Metrics Spark Optimism On November 28th, LINK experienced its largest spike in whale transactions for the year. Citing data from IntoTheBlock, prominent crypto analyst Ali Martinez revealed that LINK recorded more than 2,600 transactions surpassing $100,000 each. Historical data from the last six months reveals a pattern where substantial spikes in whale transactions precede a rise in LINK's price, with a local peak occurring within 2 to 3 days of increased whale activity. This pattern was observed on July 20, October 23, and November 9. Although the number of whale transactions exceeding $100,000 was comparatively lower in instances preceding November 28, a LINK price rally still occurred within the 2-3 day timeframe. #Chainlink | Yesterday, $LINK witnessed its largest spike in whale transactions for the year, with over 2,600 transactions exceeding $100,000 each! pic.twitter.com/IoaxjEZjJv — Ali (@ali_charts) November 29, 2023 The daily transactions on the Chainlink network recently surged by 436% from their monthly low, alongside a substantial net accumulation by major holders. So far, LINK has reacted positively to the ...
---
Bitcoin Whale Soars to 72nd Rank in 2 Weeks, Gathering Over 10,000 BTC A...


This week, observers in the crypto sphere have kept a close eye on a notable bitcoin whale address, which impressively climbed from the 492nd spot to become the 72nd largest bitcoin holder in a mere fortnight. This substantial addition of over 10,000 bitcoin occurs amidst widespread speculation about how exchange-traded funds (ETFs), such as Blackrock, will procure bitcoin, with some conjecturing that their acquisition might be through direct purchases from miners.Mystery Whale Wallet Rockets to Top Bitcoin Ranks Blockchain data reveals that the bitcoin wallet labeled 'bc1qc' has rapidly amassed a significant number of bitcoins in a brief time span. This address has become a hot topic on social media platforms, with numerous discussions and posts scattered across X, highlighting the emergence of this new whale. Initially spotted on October 31, 2023, the wallet made its first move by acquiring 109.81 BTC, and then, after just ten days, it expanded its cache by adding 736.69 BTC. By the middle of November, this wallet had ascended to become one of the top 500, securing the 492nd rank. Advancing to the present day, this bitcoin whale wallet now ranks as the 72nd largest globally. On November 28, 2023, it added to its growing collection with two separate deposits of 163.67 BTC and 376.28 BTC. Currently, the wallet's total holdings stand at approximately 10,393.22 BTC, valued at about $397 million based on the prevailing exchange rates. Notably, this address remains unmarked and ...
---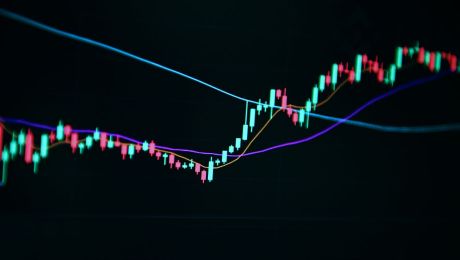 Whale Rapidly Stacking Uniswap, UNI To $10?


An active crypto whale has been steadily accumulating UNI, the native token to Uniswap, one of the world's most active decentralized exchanges (DEXes). This development suggests that the address believes the token may edge higher in the coming trading days or weeks, extending gains after a sharp leg up on November 22 when UNI soared, breaking above key resistance levels. Whale Loading Up More UNI, Back To $10? According to recent Lookonchain data, an Ethereum address, stevu.eth, withdrew 311,302 UNI worth $1.93 million from Binance, the world's largest crypto exchange, on November 25, pushing its total UNI holdings to 511,301 UNI, or $3.18 million. Notably, this acquisition follows a withdrawal of 500,545 UNI ($2.42 million) from OKX on June 29, which stevu.eth deposited to Binance and OKX in August. However, the recent accumulative behavior on November 25 indicates that the whale is bullish on UNI, possibly expecting prices to float back to $10, a level last seen in August 2022. Presently, UNI is trading within a bullish breakout formation, looking at the performance in the daily chart. Changing hands at around $6.2 when writing on November 27, the token is up approximately 60% from October lows. Even with the confidence, UNI prices have been mostly consolidating, moving horizontally at spot rates. If buyers press on, a close above $6.6 with expanding volumes might confirm buyers of November 22. In that case, the resulting momentum might form the base for anothe...
---
Whale Alert: Big Players Scoop Up These 4 Altcoins, On-Chain Data Indica...


The transactions of 'whales' – large-scale investors – often set the tone for market trends. So far, recent on-chain data from Lookonchain, a renowned on-chain analytics platform, has unveiled a notable accumulation pattern in four specific altcoins. Maker (MKR), ssv.network (SSV), Coin98 (C98), and RSS3 have emerged as the latest targets of these accumulative efforts. The data shows a series of substantial withdrawals of altcoins from Binance, a leading crypto exchange, hinting at a growing interest in these altcoins among heavyweight investors. Notably, this trend of whale accumulation is not just a fleeting occurrence but a concerted effort that has been unfolding over recent months. Diving Deep Into Whale Transactions: A Closer Look at the Accumulated Altcoins The analysis by Lookonchain reveals intriguing details about the accumulated assets. A new wallet, identified as "0xB4aE", mainly made waves by withdrawing 10 million RSS3 tokens, valued at approximately $1.44 million, from the OKX exchange. This transaction underscores the growing interest in RSS3, a lesser-known crypto asset. In parallel, another prominent wallet, dubbed "0xb6a7", substantially withdrew 114,227 SSV tokens from Binance, amounting to a value of about $1.93 million. 1/ We noticed that whale/fresh wallets are accumulating $MKR, $SSV, $C98 and $RSS3. pic.twitter.com/AOIlNTVyux — Lookonchain (@lookonchain) November 22, 2023 This same investor also transferred ...
---
Bitcoin Whale Activity Soars, Reflecting Renewed Market Confidence


Bitcoin has demonstrated remarkable market strength recently, as evidenced by on-chain analysis revealing a surge in BTC whale activity for transactions over $10 million. This increase now constitutes 30% of the recent transaction volume, matching a peak observed only once in 2023. This resurgence indicates renewed market confidence, driven by Bitcoin's price movements and anticipation of the upcoming halving event, as well as a potential approval of a spot BTC ETF. Bitcoin's Whale Activity Surge Glassnode data showed that the whales' share in transaction volumes, specifically in the $100K to $1 million range, accounted for 24% of the total volume. A similar trend was noticed in the $1 million to $10 million range, with volumes as high as 28%. These findings suggest that major whale activities have predominantly influenced recent BTC transactions. In contrast, smaller investors' transaction volumes, as analyzed by Glassnode, have shown a decline. For example, the $0 to $1k, $1k to $10k, and $10k to $100k ranges represent 2%, 4%, and 12%, respectively. According to the analysis, the current BTC transaction volume figures resemble the significant whale activity observed during the 2021 bull market, emphasizing the importance of these whales within the Bitcoin network. In the last week of October 2023, there was a substantial increase in the number of transactions, surpassing $100K, with 23,400 such ones recorded. The growing institutional adoption, exemplified by companies like...
---
Trouble for Ripple (XRP) Price? This Whale Has Moved Nearly $25M in XRP ...


TL;DR A Ripple whale transferred approximately $25.93 million in XRP to Bitso and Bitstamp in two batches following market fluctuations due to false ETF news. The wallet, ending in h4Zrn and known for large XRP transfers, moved the funds amidst a 12% drop and subsequent 7% rebound in XRP's value. Additional whale activities include substantial XRP movements by anonymous wallets and a notable transfer of 20 million XRP to Bitvavo. Ripple-Related Whale Moves $25M in XRP A Ripple whale has sent approximately $25,932,432 worth of XRP to Bitso and Bitstamp, two exchanges closely associated with Ripple. According to Whale Alert, the address transferred the funds in two different batches: one batch of 17,100,000 ($10,968,807) sent to Bitso and another set of 23,300,000 ($14,963,625) sent to Bitstamp. 23,300,000 #XRP (14,963,625 USD) transferred from unknown wallet to #Bitstamphttps://t.co/WPWcaYe59a — Whale Alert (@whale_alert) November 15, 2023 The sender's address, which ends in h4Zrn, sent the transactions a few days after XRP was hit following the fake news about BlackRock filing an XRP ETF, which a spokesperson immediately denied. The false report triggered a 12% drop, but XRP has rebounded with a 7% increase in the past 24 hours. The wallet is one of the largest XRP movers, frequently transferring dozens of millions of XRP daily, according to data from Whale Alert. It is presumably related to Ripple Labs' decacorn, which could be sending millions of XRP to fu...
---
This Whale is Cashing Out Millions as Bitcoin (BTC) Price Correction Loo...


A Bitcoin whale has entered a massive selling spree, offloading 411 Bitcoin for about $15.2 million. According to data from Lookonchain, the whale first converted the Bitcoin to Wrapped Bitcoin (WBTC) before selling it at an average price of $37,023. The whale still has 155 WBTC, worth about $5.74 million. A whale is selling $BTC. This whale bridged $BTC to #Ethereum to sell and has sold a total of 411 $WBTC for 15.2M $USDC at $37,023. There are currently 155 $WBTC($5.74M) left in the wallet.https://t.co/hRN6nmZAVd pic.twitter.com/5C70u73gzJ — Lookonchain (@lookonchain) November 13, 2023 BTC's bullish momentum has spread optimism to the crypto community, and the current ETF narrative has pushed the price above $37k. Interestingly, the amount of inflows into exchanges from large whale addresses has declined compared to previous years, indicating a more resilient sentiment among large holders. Likewise, another whale withdrew 716 BTC, $26.5M from Binance on Nov. 13, according to Lookonchain. The whale has bought 4,232 Bitcoin, worth $156.5 million, since Oct. 4. The whale paid an average of $31,452 per Bitcoin and is now making a profit of $23 million. The recent whale activity comes as BTC breaks above $700B in market capitalization, reaching $730B this week —an amount not seen since April 2022. This puts BTC's dominance at 50.69%. The cryptocurrency market's resurgence has kept whales busy, actively accumulating several cryptocurrencies. But, a...
---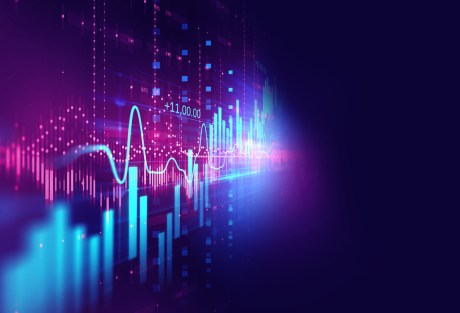 Polygon (MATIC) Price Fueled By Increase In Whale Activity


Polygon's native coin MATIC continues to gain traction as the cryptocurrency experienced an impressive increase in whale transactions over the past 30 days, bolstering price growth for the digital asset and the ecosystem. Whale Activities Propels Polygon MATIC's Growth Recently, Polygon MATIC's whale transaction volume significantly increased over the past 30 days, which has sparked increased interest in the crypto asset. Whale transactions are classified as transactions that are over $100,000. Data from on-chain analytics firm IntoTheBlock has revealed a 3,800% increase in whale transactions within the Polygon network. The increase in whale transactions might indicate the presence of active buying and selling maneuvers from institutional and large-scale investors. 'Institutional and whale demand has picked up strongly, with Bitcoin seeing an 80% increase in the volume of transactions of over $100k, Ethereum 170%, and Polygon over 3,800% compared to 30 days ago,' IntoTheBlock stated. Initially, whale transactions from major players can influence the market dynamics of a cryptocurrency asset. This is one reason why MATIC's price has experienced a significant uptick in recent weeks. Furthermore, it was also revealed that wallets holding 100,000 to 1 million MATIC have amassed over 42.88 million of the token since October 24. In addition, 161 transactions totaling $100,000 or more were conducted in a single day—the most since July 2023. MATIC's price is not the only...
---
How a Bitcoin (BTC) Whale Amassed $126M in Unrealized Profits in Less Th...


TL;DR This is the story of a Bitcoin whale who started accumulating substantial portions of the largest cryptocurrency in January this year and currently sits on a massive unrealized profit worth more than $100 million. This is possible due to the price surge that BTC experienced this year, having soared from $20,000 to $37,000 within this timeframe. BTC's 2023 Price Surge After the devastating 2022, in which BTC went through a massive price slump that brought it to below $16,000 due to geo-political conflicts, as well as many industry failures, the cryptocurrency entered the new year at around $17,000 with the hopes that 2023 will be entirely different. The first few days were quite dull, but it all started to change in mid-January when BTC finally broke above the coveted $20,000 price line and never looked back despite a few retracements along the way. A few months down the line, Bitcoin had reclaimed even $30,000, but that was short-lived at the time. It wasn't until BlackRock's spot Bitcoin ETF filing in June that BTC spiked above that level more decisively. Nevertheless, another retracement followed that pushed BTC south to around $25,000, where the asset stood for weeks. October proved to be Uptober once again, and November has been quite bullish so far as well. Most recently, BTC registered its highest price tag in 18 months at $38,000. BTCUSD. Source: TradingView BTC Whale's Persistence Amid this year-long rally, one Bitcoin whale used several opportunities to accu...
---
This Whale is Expected to Lose $180M on ETH Investment Despite Ethereum'...


TL;DR On-chain data shows that an Ethereum whale used the recent ETH rally to deposit more than $60 million worth of the asset to Binance. Should they decide to dispose of the ETH fortune, the anonymous whale will incur a massive loss worth $180 million, even though the price of the asset has been on a roll lately. ETH's Price Surge on BlackRock's ETF Speculations Although not confirmed yet, many in the cryptocurrency community are speculating that the market has gone into a full bull market stage. This could be confirmed by the recent price increases in many of the leading digital assets. Ethereum had remained in the shadows to an extent, even though its price gained $300 within the last few weeks of October. However, assets like BTC, SOL, TON, and others massively outperformed the second-largest cryptocurrency. That started to change yesterday as BlackRock, the world's largest asset manager, registered the iShares Ethereum Trust in Delaware, potentially suggesting the filing for a spot ETH ETF. As it happened several months back with BTC's filing, the news had a massive impact on ETH's price. The asset went from around $1,900 to a multi-month peak of over $2,100 within hours, leaving millions of short positions liquidated. ETHUSD. Source: TradingView ETH Whale to Lose a Fortune? Amid the massive price rally, a certain Ethereum whale, observed by the on-chain monitoring resource Lookonchain, decided to deposit 30,001 ETH to Binance. In terms of USD value, this massive sta...
---
Bitcoin Whale Inflows to Exchanges Declined Ahead of BTC's Price Surge t...


The spot ETF optimism drove Bitcoin near $37,000, but there could have been more signs behind that rally. Gauging to Exchange Inflow - Spent Output Value Band metric, CryptoQuant analyst found an interesting shift in market dynamics. The latest leg up comes as inflows from whales decrease while retail investor receipts rise. Bitcoin Surge Faces Retail Threat? The influx of Bitcoin into exchanges from large whale addresses has been on a decline when compared to previous years. Contrastingly, there is a rise in the amount received from individual retail investors, according to CryptoQuant's latest analysis by 'IT Tech.' Exchange Inflow - Spent Output Value Bands' chart displays the distribution of all spent outputs that have flowed into exchange wallets based on their value. Each colored band represents the ratio of the total value of spent outputs that flowed into exchanges within the specified range, thereby helping in gauging capital flow into exchanges from both whale and retail holders. The latest data shows that the whales persist with their resilient strategy amid the recent price rally while retail players capitalize on gains. Meanwhile, the spot volumes are currently at historic lows. The derivative volumes, on the other hand, have reached record highs relative to spot trading. The current spot-to-derivatives volume ratio stands at 0.06, indicating that spot volumes constitute a mere 6%, while derivatives represent 94% of market volumes. Bitcoin Trading Volume. So...
---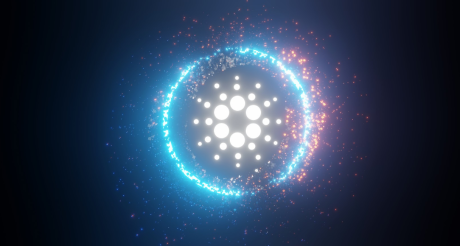 Cardano October Whale Frenzy – What Lies Ahead For November?


Cardano (ADA) experienced a significant shift in its ownership landscape during the month of October. Large holders, defined as addresses holding over 0.1% of a cryptocurrency's circulating supply, accumulated nearly 1.89 billion ADA coins. But is this development good news or bad news for the Cardano ecosystem? Large Holders Netflow is a metric that measures the number of inflows minus outflows pertaining to addresses held by large ADA investors. This metric provides valuable insights into the behavior of major stakeholders and their impact on the ADA market. When large holders accumulate more ADA than they are selling, it suggests a bullish sentiment among the biggest investors. In this case, it indicates that they believe in the long-term potential of Cardano and are willing to hold onto their assets, possibly anticipating future price appreciation. $ADA got a strong vote of confidence last month. Big holders accumulated 1.89 billion ADA last month, translating to over $600 million at current prices. The majority of the accumulation took place between $0.249 and $0.271. https://t.co/FCp16WINDG pic.twitter.com/cIRpSDC1fR — IntoTheBlock (@intotheblock) November 7, 2023 Conversely, if large holders were offloading their ADA holdings in large quantities, it could be perceived as a bearish sign, signaling a lack of confidence in the project or an impending market downturn. However, the data suggests that they are accumulating, which could be seen as a positive indi...
---
Solana Whale Deposits $11M In SOL To Binance, Bearish Signal?


Data shows a Solana whale has deposited SOL worth $11 million to Binance, which could be bearish for the asset's price. Solana Has Enjoyed Sharp Bullish Momentum During The Past Month Since the start of Bitcoin's rally towards the $35,000 level, the cryptocurrency market as a whole has been having a good time. Among the assets, Solana has particularly stood out, as its returns have been one of the highest. During the last 30 days, SOL has observed an exceptional rally of more than 84%, leading to its price surpassing the $43 mark. The chart below shows how the asset's trajectory has looked like during this period. From the chart, it's visible that Solana had managed to rise as high as $47 at the start of the month, but the coin registered a bit of a pullback soon after. The asset has since recovered 9% from these local lows, although it's yet to make a full retrace. However, momentum appears to be building for the coin, as it has grown by 3% during the past day. In this sharp rally during the past month, Solana also improved its standing in the cryptocurrency sector, as it claimed the 7th position on the market cap list. Naturally, as with any rally, profit-taking can be something to look out for, as it can lead towards a local top formation. It would appear that a whale may be attempting to do precisely that. SOL Whale Has Deposited A Large Amount To Binance Today According to data from the cryptocurrency transaction tracker service Whale Alert, a large transaction has ...
---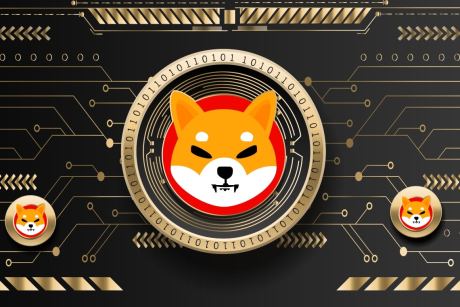 Shiba Inu Sees Surge In Whale Activity, Will This Affect SHIB?


Recent data has revealed that Shiba Inu has experienced a significant surge in whale transactions following a recent whale transaction of a whopping 4.43 trillion SHIB tokens. This has since caused quite a stir in the cryptocurrency space. Shiba Inu Experiences Surge In Whale Activity According to data, Shiba Inu has been exhibiting astounding whale transactions over the past 24 hours amid the latest actions taken by the SHIB community to increase token support. Currently, the total inflows of SHIB tokens held by major holders are at an impressive 7.84 trillion SHIB. This indicates a significant 48.48% increase in inflows from these major holders over the past 24 hours. What makes this surge so impressive is the fact that the numbers were 410.21 billion SHIB tokens. The recent numbers present a spectacular 1,911.2% increase in SHIB held by the major holders. The Shiba Inu's surge in whale activity came just after a recent whale activity from an unknown wallet involving approximately 4.43 trillion SHIB tokens. According to data from Whale Alert, the unknown wallet 0x8d14cc60…6e5c7e24dc, transferred the 4.43 trillion SHIB tokens, currently valued at approximately $35.82 million, to another unknown wallet, 0x3ba943c7…225e6dabee. The alleged transaction is said to have occurred in a freshly created wallet, with just two transactions being carried out in the wallet in 12 hours. In addition, the Amsterdam-based cryptocurrency exchange Bitvavo, a centralized cry...
---
Massive Shiba Inu (SHIB) Transaction: Whale Moves Trillions


TL;DR Whale Alert detected a transfer of 4.4 trillion SHIB by anonymous wallets amid rising whale activity, coinciding with Shibarium blockchain milestones. Despite burning 1.5 billion SHIB tokens in October and efforts to reduce supply, SHIB's price rally remains moderate, with a 15% increase over the past month. SHIB on the Move Whale Alert, which tracks large crypto transfers, detected one of the most significant SHIB movements by two anonymous wallets. According to the monitoring resource, one anonymous wallet sent a total of 4,439,530,677,374 SHIB to another, which was worth around $35.8M. The transaction was received by a fresh new wallet, created around 12 hours ago. Most likely, it's about two addresses owned by the same entity that probably wants to split the massive stash of SHIB. According to reports by Whale Alert, a lot of SHIB funds were moved by anonymous whales last week. Coincidently, whale activity is surging as Shibarium reaches a few notable milestones. As CryptoPotato reported, Shibarium exceeded 1.5 million total blocks, nearing 4 million transactions and over 1.2 million wallet addresses. 4,439,530,677,374 #SHIB (35,824,792 USD) transferred from unknown wallet to unknown wallethttps://t.co/CaQANroQWg — Whale Alert (@whale_alert) November 5, 2023 Millions of SHIB Are Being Burned SHIB has gained 15% in a month, a relatively slow bullish price action considering the original volatile nature of the dog-inspired coin. Crypto Twitter is currentl...
---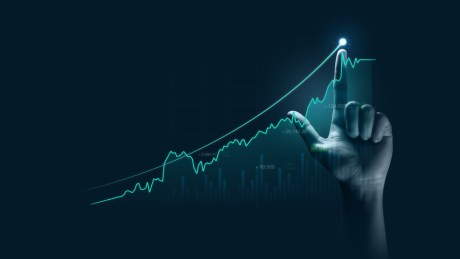 This 'Smart' Whale Buys ETH Again – Could There Be An Incoming Pri...


In the last week, Ethereum (ETH) has attracted many investors' attention as it gradually approaches the $1900 price region. Similar to many assets riding on the Bitcoin-fueled market rally, ETH, also known as Ether, is up by 5.85% in the last seven days, bringing its total price increase in the last four weeks to 15.17%. Interestingly, a recent whale movement has now added more speculation around ETH, prompting suggestions that the largest altcoin may soon experience a price surge. 'Smart' Whale Purchases $15.94 Million Ether - What Could They Know? In a Sunday post on X, blockchain analytics platform Lookonchain shared that an ETH whale with the wallet address "0xb15" had just purchased 8,698 ETH, valued at $15.94 million, from the Binance exchange, depositing 31.8 million USDT in the process. This transaction has drawn much attention due to the past antecedents of this Ether investor. Popularly known as a 'smart' whale, Lookonchain notes that "0xb15" has conducted 8 ETH transactions since February 12, recording a win rate of 87.5% and an aggregate profit of $13 million. The smart whale bought $ETH again! The whale deposited 31.8M $USDT to #Binance and withdrew 8,698 $ETH($15.94M) 3 hours ago.https://t.co/heBjvbk1Oihttps://t.co/hDNN69qn3h pic.twitter.com/n0SmpqMsVI — Lookonchain (@lookonchain) November 4, 2023 In particular, this smart whale is known for buying low and selling high. Most recently, they deposited 24,495 ETH ($45 mil...
---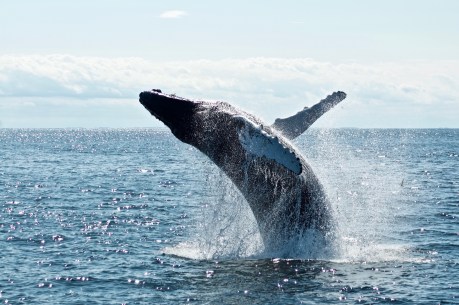 Cardano's Whale Watch: ADA Market Cap Jumps Over 10% Amid On-Chain Frenz...


Cardano (ADA) has recently experienced a notable surge in market capitalization. Blockchain analytics firm Santiment reported a 9% increase in ADA's market cap over the past day, which adds to a more than 20% rise over the last two weeks. This growth spurt in valuation aligns with heightened activity on the Cardano network, specifically among large-scale holders, commonly referred to as 'whales.' Cardano On-Chain Data Signals Bullish Behavior For ADA Before this latest rise in value, several on-chain metrics hinted at the potential for a short-term increase in ADA's price. Santiment's analysis pointed out that two key indicators—address activity and whale transactions—had spiked to levels not seen in three months. This kind of on-chain behavior often precedes market movements, drawing the attention of investors and analysts alike. Digging deeper into the Cardano blockchain data, there's been a 23% rise in address activity over the past three weeks, according to Santiment, suggesting a growing use case or increased speculation about the altcoin's future. Concurrently, whale transactions, which are large transfers of ADA often indicative of deep-pocketed investors' movements, have shot up by more than 32%. Such significant transactions can substantially impact market sentiment, potentially leading to price volatility or, in this case, a bullish trend for ADA. #Cardano has been the big story Thursday, with its market cap growing +9% in the past 24 hours and now...
---
XRP Whale Transactions Spike To 3-Month High As Smart Money Buys


XRP has witnessed a remarkable surge of over 29% in its value over the last 12 days. The price has risen from $0.4771 to a two and a half month high of $0.6209 yesterday. Sharks And Whales Make A Splash This impressive price hike coincides with an increase in whale transactions as well as the number of wallets holding more than 10,000 XRP (worth approx. $5,930), indicating heightened interest from retail investors as well as large investors, commonly referred to as "whales" in the crypto community. On-chain analytic firm Santiment shared via X (formerly known as Twitter), "XRP revisited a $0.60 market value for the first time since its tumble back on August 16th. Along this road back, we have seen whales get gradually more involved. Additionally, there are now an alltime high 277.62K wallets holding at least 10,000 XRP." Santiment presented the below chart and stated that the ledger has shown a noticeable increase in the number of wallets holding 10,000 coins or more, with the current number exceeding 277.6K. Moreover, there has been a significant uptick in the volume of whale transactions, with those exceeding $1 million in value spiking to a 3-month high. To be precise, October 31, 2023, saw a total of 255 such high-value transactions. The data by Santiment provides a clear visual representation of the increasing trend in XRP's price, which is further underscored by the corresponding rise in large transactions and whale wallet count. With an eviden...
---
Massive Ethereum Whale Transfer Threatens To End ETH Rally, Here's Why


In a recent development, Ethereum's latest resurgence (up over 12% in the last seven days) could be threatened by the actions of an Ethereum whale who could potentially end the token's rally and further cause it to decline. Ethereum Whale Moves 30,710 ETH In a post shared on the X (formerly Twitter) platform, a crypto-related account with the username 'EmberCN' noted that a particular Ethereum whale who had withdrawn a total of 42,311 ETH from the crypto exchange Binance since September 20 had just transferred 30,710 ETH (out of the withdrawn funds) back to Binance. The account further mentioned that the average ETH price at which this whale had accumulated these tokens is about $1,667, which instantly shows that the whale is currently in profit and could be looking to realize some of their gains by selling the transferred tokens on Binance. However, the crypto community will be more concerned with how a potential sell-off could negatively impact the market. It would add to the selling pressure on the asset, which could cause a decline, especially if there is no buying pressure to match it. Some might be more inclined to believe that this amount of ETH may not matter in the grand scheme of things, considering that it was recently reported that Ethereum's 'Billionaires' control one-third of the token's circulating supply. This category of persons is those who hold 1 million ETH and above. It is also...
---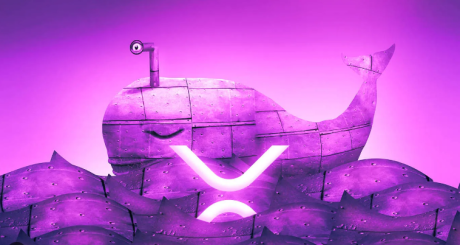 XRP Price Set To Surge Amid Heightened Whale Accumulation


Things seem to be going well for XRP at the moment, and the cryptocurrency appears to be well positioned to make gains in the market. The price of XRP had an incredible rally yesterday as news broke of the US Securities and Exchange Commission withdrawing its case against Ripple Labs' executives Brad Garlinghouse and Chris Larsen. In addition to this, on-chain data has shown investors accumulating XRP in anticipation of a continued bull run. Smart Money Holders Accumulating Rapidly XRP jumped 10% in 24 hours in response to the SEC lawsuit news to reach $0.53, despite most altcoins seeing little influx and most of the attention going to Bitcoin. According to on-chain analytics platform Santiment, this price jump can be attributed to many medium and large scale investors accumulating XRP tokens. The sharks and whales, also called the 'smart money' tier by Santiment, started to accumulate after the news broke out to hold their highest amount since July 27th. #XRPLedger enjoyed its first jump above $0.53 in 10 days despite most #altcoins continuing to decline. The rise can largely be attributed to the 'smart money' tiers, holding between 10K to 10M $XRP, accumulating rapidly. They hold 29.5% of the supply. https://t.co/KULxMtMGRL pic.twitter.com/LTzFcrwG3f — Santiment (@santimentfeed) October 20, 2023 These set of traders hold between 10,000 to 10 million XRP tokens in their wallet and own 29.5% of the total XRP supply. These aren't your typical whales ...
---
Shiba Inu Whale Moves $32.4 Million In SHIB, Large Sell Incoming?


Shiba Inu's ecosystem hasn't been spared from the crypto market volatility in recent weeks, as the price has been caught in a whirlwind of uncertainty in recent times. While investors are still wondering about the short-term outlook of the crypto, a Shiba Inu whale has gone ahead to move $32.4 million in SHIB tokens into an unknown wallet. Whale Moves $32.4 Million Shiba Inu This whale transfer appears to have generated interest from SHIB investors, considering the relatively quiet environment within the Shiba Inu ecosystem. The sheer size of this transaction is notable and worth monitoring, as a selloff could introduce selling pressure and negatively impact SHIB's price, even if temporary. However, sometimes whales will move their funds around between wallets for various reasons other than buying and selling. It would seem like this is the case, as an in-depth look into the transactions shows the transfer could've been between wallets controlled by the same entity. 4,587,030,677,374 #SHIB (32,409,665 USD) transferred from unknown wallet to unknown wallethttps://t.co/Mbf5ejiaYb — Whale Alert (@whale_alert) October 16, 2023 According to on-chain data, the transaction was made from the address '0xe9bb' into a new private address '0x44a8'. The recipient wallet '0x44a8' now holds a total of over 4.58 trillion SHIB, worth more than $33 million at the time of writing. Address '0xe9bb' had initially received the tokens from '0xA863' before transferri...
---
Cardano Whale Addresses Continue To Fall, What Does This Mean For ADA Pr...


The ADA price has moved in tandem with the rest of the crypto market after a small rally but Cardano whales continue to threaten this positive price action. According to recent data, the balances of large ADA whales have continued to decline, suggesting that they may be selling off their substantial holdings. Cardano Whale Balances See Large Drop Over the last month, the balances of Cardano's largest holders have been on a decline. This has occurred as the price of ADA has fallen but with each small recovery, these whales seem to be taking advantage of the market to sell at a profit. The significant drop in balances over time has been noticed in the wallets holding between 1 million and 10 million ADA have fallen. This assertion is backed up by data from IntoTheBlock which shows a large decline in the holdings of these large holders. Toward the end of September, addresses holding between 1 million and 10 million ADA held a total of 5.63 billion tokens. However, going into October, their balances began to drop by the millions. By October 15, their total balance was sitting at 5.41 billion, representing a drop of 220 million tokens. At the same time that this was happening, larger whales holding between 10 million and 100 million ADA have been increasing their balances. Their holdings increased from 11.81 billion ADA to 12.26 billion ADA toward the end of September. It then saw a small reversal but in August, their holdings settled at 12.16 billion tokens, representing...
---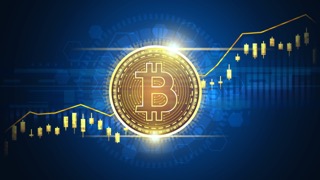 Bitcoin Whale Addresses See Unprecedented Jump, Is $30,000 Possible?


Bitcoin's price performance last week may have disappointed investors, but there are indications of a growing momentum as the new week started. Bitcoin spiked up in the early hours of Monday to almost $28,000 before facing resistance that sent it back down. It would seem whales have been making moves to push BTC up, as indicated by the increasing number of whale wallets. New Bitcoin mid-whale addresses, meaning addresses holding between 100-1,000 BTC, saw a huge single-day increase recently, according to data from analytics firm Santiment. Unprecedented Growth in New Bitcoin Whale Addresses On-chain data have shown, as was previously reported, that Bitcoin whales are increasing their holdings, with long-term holders adding more than 50,000 BTC to their wallets each month. A similar occurrence took place over the weekend when the number of Bitcoin wallets holding between 100 and 1,000 BTC experienced its largest jump this year. An X post by crypto on-chain analytic platform Santiment revealed that this metric grew by 16 more wallets, its largest since February 2022. During the same period, wallets between 10-100 BTC fell, indicating smaller wallets adding to their holdings to proceed to the next tier. Will We See BTX Reach $30,000 Again Soon? Whale addresses have increased by 117 BTC in the past 48 hours, worth roughly $3.2 million, as whales look to push price gains. Although on-chain signals currently point to bearish, the continued influx of inves...
---
Fake BlackRock ETF News Caused This Crypto Whale To Lose Big


On-chain data shows that a wealthy crypto investor lost $49,000 on a bad trade following false reports about BlackRock receiving approval on its Bitcoin ETF application. As noted by analysts from Lookonchain on Monday, an anonymous whale traded $613,201 in USDC for 20.5 Wrapped Bitcoin (WBTC) using 1Inch shortly after the initial report dropped. At first, Bitcoin's price had cracked above $29,000 in light of the news. However, after sources at Blackrock confirmed the news was fake, Bitcoin's price quickly fell back to $28,000. Ten minutes after his purchase, the whale immediately sold all of his BTC back into dollars, but only received $563,970 USDC in return. That amounts to a $49,000 loss in just ten minutes. Data from Glassnode shows that price volatility around the event caused hundreds of millions of dollars in Bitcoin futures open interest on BTC to be flushed within an hour. According to Coinglass, nearly 40,000 crypto traders have been liquidated within the past 24 hours. BlackRock's approval would have marked the first spot Bitcoin ETF to reach US investors, which many suspect will welcome billions of dollars into BTC from institutions. In October, a former Blackrock executive predicted that a spot Bitcoin ETF would be approved by April 2024. Bloomberg ETF analysts also place a 90% likelihood of such an ETF being approved by early next year. The post Fake BlackRock ETF News Caused This Crypto Whale To Lose Big appeared first on CryptoPotato.
---
Three Altcoins See Increased Whale Activity as This New ICO Raises $1.5 ...


Amid strengthening market conditions, several prominent Ethereum-based protocols have seen surging whale activity, indicating a potential reversal amid a bearish trajectory. Meanwhile, the new token Bitcoin Minetrix ($BTCMTX) has surged past $1.5 million as it enters its second presale round, as traders back it to be another altcoin to have a bullish future. Santiment Reports Whale Activity Spike Amidst Market Turnaround, Potential Bull Rally Ahead? Market volatility has been rife recently following rising geopolitical tensions in the Middle East. Initially, crypto prices crashed, but whales seemingly capitalized on the lower prices. According to the blockchain analytics platform Santiment, whale activity has surged massively with the decentralized exchange platform DyDx, data exchange platform Ocean Protocol, and decentralized payment platform Request. According to the analytics provider, increasing whale activity often coincides with a price reversal. Part of the reason for the increased whale activity, at least for dYdX, is that its developer activity has also spiked, Santiment reported. An update by Santrends highlights that "dYdX development activity has never been that high as recently." Developer activity is a strong indication of the network effect, which is a theory that predicts the value of a good or service. Then, when looking at Ethereum, Santiment stated that its social metrics have been "notably higher" since late September. Data provi...
---
This Cryptocurrency Soars 30% Amid Increased Whale Activity


TL;DR Loom Network (LOOM) saw a 30% price surge, reaching a 5-year high of $0.28, possibly influenced by an Upbit investor purchasing over 21M LOOM worth around $6 million. This investor now holds 653 million LOOM assets, equating to 50% of the total circulating supply. Major cryptocurrencies like Bitcoin, Ether, and others are on a decline, with global market capitalization dropping below $1.1 trillion. The cryptocurrency market seems to be in a bearish mode, but a few tokens are still well in the green. One such example is Loom Network (LOOM). The asset has charted a substantial 30% gain today (October 13), reaching a 5-year high of approximately $0.28. In the following hours, it slightly retraced to $0.27 (where it trades as of the moment of writing these lines). The price increase coincided with the action of a certain Upbit investor who purchased over 21M LOOM, equaling almost $6 million. The whale currently owns 653 million assets ($181 million), representing an astonishing 50% of the total circulating supply. The price of $LOOM skyrocketed by ~30% today. The wallet suspected of #Upbit accumulated 21.42M $LOOM ($5.83M) today. And the wallet currently holds 653M $LOOM ($181M), 50% of the total supply.https://t.co/oergGUqAgo pic.twitter.com/TO9ZqSCw64 — Lookonchain (@lookonchain) October 13, 2023 Contrary to LOOM, the leading cryptocurrencies - Bitcoin (BTC), Ether (ETH), Binance Coin (BNB), Ripple (XRP), and many more continue bleeding, while the global market ...
---
XRP Whale Supply Accumulation Continues but Transactions Decline: Santim...


Crypto market intelligence platform Santiment has found that XRP Ledger (XRPL), a decentralized public blockchain that enables fast, low-cost, real-time transfers of XRP, fiat currencies, and digital assets, has been seeing less whale activity in 2023 compared to the last two years. In a post on X, the crypto analytics platform said that despite declining activity, whales and sharks have continued accumulating more of the XRP supply. XRP Accumulation Continues as XRPL Whale Activity Declines Santiment disclosed that wallets holding between 100,000 and 100 million XRP have increased their coins from $7.16 billion a year ago to $7.89 billion. These whales and sharks collectively hold 26.8% of the 53.39 billion XRP in circulation. On the other hand, the XRP Ledger is averaging around 3,800 whale transactions worth $100,000 and above per week. Santiment's disclosures come as American business magazine Forbes predicts that a U.S. economic downturn could benefit the crypto industry, with the prices of assets like bitcoin (BTC), XRP, and ether (ETH) reaching new highs. #XRPLedger is seeing less whale activity this year compared to 2021 & 2022. However, this hasn't stopped the key shark & whale addresses from accumulating more of the supply. Wallets with 100K-100M $XRP hold $7.89B in coins vs. $7.16B a year ago. https://t.co/NMnrTCTMUw pic.twitter.com/DSShcoFa8G — Santiment (@santimentfeed) October 9, 2023 Forbes believes the U.S. dollar may collapse for several reason...
---
More WHALE (

#WHALE

) News