| | | |
| --- | --- | --- |
| | Wrapped Bitcoin | #WBTC |
---
| | | | | |
| --- | --- | --- | --- | --- |
| WBTC Price: | $38,706 | | Volume: | $98.9 M |
| All Time High: | $69,231 | | Market Cap: | $4.6 B |
---
---
| | | | | |
| --- | --- | --- | --- | --- |
| Circulating Supply: | 118,282 | | Exchanges: | 125 |
| Total Supply: | 118,282 | | Markets: | 308 |
| Max Supply: | — | | Pairs: | 84 |
---
---
---
The price of #WBTC today is $38,706 USD.

The lowest WBTC price for this period was $0, the highest was $38,706, and the exact current price of one WBTC crypto coin is $38,706.08170.

The all-time high WBTC coin price was $69,231.

Use our custom price calculator to see the hypothetical price of WBTC with market cap of ETH or other crypto coins.
---
---
The code for Wrapped Bitcoin is #WBTC.

Wrapped Bitcoin is 4.8 years old.
---
---
The current market capitalization for Wrapped Bitcoin is $4,578,232,756.

Wrapped Bitcoin is ranked #20, by market cap (and other factors).
---
---
The trading volume is large during the past 24 hours for #WBTC.

Today's 24-hour trading volume across all exchanges for Wrapped Bitcoin is $98,933,236.
---
---
The circulating supply of WBTC is 118,282 coins, which is 100% of the total coin supply.

A highlight of Wrapped Bitcoin is it's unusually low supply of coins, as this supports higher prices due to supply and demand in the market.
---
---
---
---
WBTC is well integrated with many pairings with other cryptocurrencies and is listed on at least 125 crypto exchanges.

View #WBTC trading pairs and crypto exchanges that currently support #WBTC purchase.
---
---
---
---
Kraken To Suspend All USDT, WBTC Deposits In Canada


Crypto exchange Kraken has confirmed that it plans to close all trading, deposits, and withdrawals for Tether USD (USDT), Wrapped Bitcoin (WBTC), and other reserve-backed assets in Canada. The suspension follows a similar stablecoin clampdown at other Canadian exchanges, amid regulatory guidance pertaining to the legal standing of such tokens. No More Value-Pegged Tokens At Kraken According to an email received by CryptoPotato from Kraken on Friday, the firm is now "required" to suspend deposits, withdrawals, and trading in Canada for Tether (USDT), Dai (DAI), Wrapped Bitcoin (WBTC), Wrapped Ether (WETH), and Wrapped Axelar (WAXL). As of November 30 at 12:00 p.m. EST, deposits and trading for each coin will end. Withdrawals will end on December 4 at 11:00 a.m. EST, with such assets remaining on the platform to be converted into USD at the prevailing market rate on December 5. "If you hold balances in any of USDT, DAI, WBTC, WETH, or WAXL we encourage you to consider one of our supported trading pairs or to withdraw prior to November 30th," wrote Kraken. All such assets are similar in that they are derivatives of other currencies and/or digital assets. USDT and WBTC, for example, are derivatives of the US dollar and Bitcoin, and are backed by centralized reserves comprised of cash and BTC respectively. Canada's Stablecoin Crackdown Back in April, rival exchange Coinbase also announced its cancellation of support in Canada for stablecoins including...
---
10 Decentralized Finance Protocols Rule Over 52% of the WBTC in Circulat...


Over the span of ten months, since mid-December 2022, the cryptocurrency known as wrapped bitcoin (WBTC) experienced a reduction of nearly 23,000 coins from its circulation. Today, WBTC has 79,839 distinct wallet holders. Notably, a hefty 73.76% of these tokens are concentrated within the top 100 holders.Aave and Compound Emerge as Leading Holders of Wrapped Bitcoin As of October 22, 2023, there are 79,839 individual wallets holding WBTC, a token pegged 1:1 with bitcoin (BTC). The circulating WBTC tokens number 163,006, valuing the project at $4.88 billion. From December 17, 2022, there's been a 12.31% reduction in WBTC's circulating supply, declining from 185,909 WBTC to the current 163,006 WBTC. The inception of the Wrapped Bitcoin project is credited to a collaboration between Bitgo, Kyber Network, and Ren (previously known as Republic Protocol). It made its debut on the Ethereum blockchain in late January 2019. Minting and redemption processes are facilitated through custodians, and participants using these two processes must adhere to anti-money laundering (AML) and know-your-customer (KYC) regulations. In terms of market capitalization, WBTC claims the 16th position among the top 20 cryptocurrencies. Data reveals that dominant addresses are governed by leading decentralized finance (defi) entities such as Aave, Compound, Arbitrum's gateway, Polygon's bridge, and Makerdao. The largest wallet '0x9ff' is designated as 'Aave: aWBTC Token V2', possessing 10.67% of the circul...
---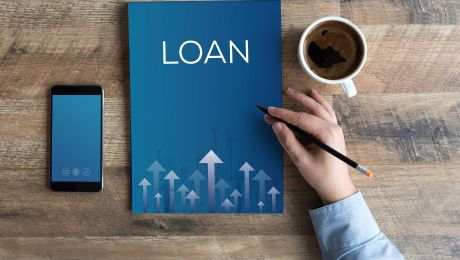 This Trader Is On The Brink Of Losing Money, Will Selling WBTC On Aave V...


A trader on Aave, a decentralized liquidity protocol operating on multiple platforms, including Ethereum and OP Mainnet, has begun selling wrapped Bitcoin (WBTC) to repay outstanding debt, records on October 13 reveal. WBTC is a tokenized version of Bitcoin issued on Ethereum that allows holders to engage in decentralized finance (DeFi) activities. Trader Selling WBTC To Repay Debt On Aave v2 According to Lookonchain data, the unidentified trader marked with address "0x47ab" borrowed roughly $8 million worth of multiple stablecoins, including USDC, USDT, and DAI, Maker's stablecoin, on Aave v2 after depositing various assets, including WBTC, Maker (MKR), and Ethereum (ETH) worth approximately $11 million. When writing, the health factor of borrowed assets stands at 1.09, teetering close to liquidation. According to Aave's documents, the health factor is a metric that compares the safety of collateral and borrowed loans to the underlying value. Technically, the higher it is, the safer the funds are from liquidation. If the health factor exceeds $1, deposited collateral will be liquidated to borrow outstanding loans. Aave is a popular decentralized finance (DeFi) protocol where token holders can choose to supply liquidity and earn passive income. At the same time, users can deposit collateral and borrow overcollateralized loans, which they can repay at any time, provided the health factor is around 1. Since loans are overcollateralized, ...
---
Unleashing BTC's Potential with Wrapped Bitcoin and Bitcoin Spark


Wrapped Bitcoin (wBTC) and Bitcoin Spark (BTCS) share the Bitcoin history, and their unique features unlock new opportunities in the cryptocurrency circles. wBTC and BTCS stand at the forefront of innovation, each depicting unique strengths and presenting countless possibilities. Whereas wBTC represents Bitcoin on the Ethereum blockchain, BTCS's pioneering Proof-of-Process (PoP) mechanism enhances accessibility, security, and utility. What Is Wrapped Bitcoin? TheWrapped Bitcoin, wBTC, is a cryptocurrency token pegged to the value of Bitcoin (BTC). It operates as an ERC-20 token on the ETH blockchain, allowing Bitcoin holders to access decentralized finance (DeFi) applications and platforms within the Ethereum ecosystem. The process of wrapping Bitcoin involves locking BTC tokens and minting an equivalent amount of wBTC tokens on the Ethereum blockchain. These wBTC tokens are backed 1:1 by BTC held in a custodial account. This mechanism enables users to leverage Bitcoin in the Ethereum network, participate in DeFi activities, and benefit from the Ethereum ecosystem's versatility. wBTC plays a crucial role in facilitating interoperability and liquidity between the Bitcoin and Ethereum blockchains. Bitcoin holders can lock their BTC and mint wBTC to use it in various DeFi protocols, such as lending, borrowing, trading, and providing liquidity. The custodial process and collaboration between various custodians and merchants ensure that the value of wBTC remains consistent with th...
---
Navigating the Wrapped Bitcoin Landscape: 86,000 WBTC Exit Circulation i...


Data reveals that since the start of the year, the count of circulating wrapped bitcoins (WBTC) has diminished, plunging by more than 22,000 WBTC. Notably, a year-long assessment reflects an even more significant contraction, with over 86,000 WBTC evaporating from circulation since last July.A 12-Month Decline of 86,000 WBTC in Circulation The Wrapped Bitcoin project has been around for over four years, originating as WBTC on the Ethereum blockchain at the dawn of 2019. As of now, WBTC stands as the 16th most valuable asset among a sea of alternative cryptocurrencies, boasting a market value of approximately $4.73 billion. Despite its ranking as the most prominent wrapped bitcoin (BTC) derivative token, a notable contraction in circulating coins has been observed since the previous year. To illustrate, rewind to July 13, 2022, when the circulating supply of WBTC stood at an estimated 247,832 WBTC. Today, that number has tapered off to 161,460 WBTC. This translates into a reduction of over 86,000 WBTC, or a significant 34% pullback in circulating supply over the past year. Additionally, a comparison of WBTC's market valuation reveals substantial growth – ascending from a tad above $3 billion on January 2, 2023, to a markedly more impressive figure of $4.73 billion today. However, this augmentation in value primarily stems from the appreciating price of BTC, which was exchanging hands at $16,662 per unit on January 2. Now, each BTC coin commands a price of $29,328, mark...
---
BTC Proxy Is Live on BNB Chain and Interoperable With WBTC and BTCB


PRESS RELEASE. Leading DeFi protocol BTC PROXY today expanded support for the Binance BNB Chain as well as updating support on Ethereum and Polygon for their ($BTCpx) Bitcoin Proxy. Minting and bridging of BTCpx to the three networks goes live on or after March 10th, 2023. This fulfilled a vision of allowing the Proxy community to utilize their Bitcoin for use in DeFi on Polygon, Ethereum and BNB Chains. BTC Proxy's expansion to the three networks allows the Minting of BTCpx token using BTC Bitcoin, WBTC ERC20 and Polygon as well as BTCB BEP20. This is a major leap forward for the Bitcoin DeFi ecosystem as it opens up the protocol to 19.2M Bitcoins in circulation as well as 52,979 BTCb on Binance as well as 176,097 WBTC in circulation on Ethereum and Polygon. No other project offers the usage of insured custody to hold Bitcoin. BTC Proxy is suitable for full custody investment funds and holders that need the assurance of a qualified custodian. Qualified custodians reduce counterparty risk as the holdings are insured and regulated and required to segregate client funds and are not permitted to trade or leverage their holdings. This is a hot topic since the collapse of major centralized platforms like FTX and Celsius have eroded consumer trust in cryptocurrencies. BTC Proxy is integrated with leading custodians such as Binance Custody, Fireblocks and Gemini Trust. Users using BTCpx can now freely move it seamlessly from one network to another and redeem it for real BTC with the...
---
Wrapped Bitcoin Project Sees 18% Redemption of Circulating Supply in 54 ...


Statistics show over the course of 54 days, the number of wrapped bitcoin (WBTC) hosted on the Ethereum network has decreased by 40,156. This equates to a more than 18% redemption of the circulating supply of WBTC since Nov. 27, 2022.WBTC Remains Largest Operation in Terms of Bitcoin Custody Despite Recent Redemptions The Bitgo-backed Wrapped Bitcoin (WBTC) project has been officially in operation since the end of January 2019 and has grown significantly since its launch. At the time of writing, it is the largest operation in terms of the number of bitcoin (BTC) custodied to back the WBTC token value. On January 20, 2023, WBTC is the 19th largest crypto asset by market capitalization, valued at $21,278 per unit. WBTC's market valuation on Friday afternoon Eastern Time was around $3.8 billion. According to the project's website and transparency dashboard, at 3:00 p.m. Eastern Time on Jan. 20, 2023, there were approximately 180,197 WBTC in circulation on the Ethereum chain. The project also manages 99.89 WBTC which is hosted on the Tron blockchain network. The stash of ERC20-based WBTC tokens is substantially less than it was 54 days ago on Nov. 27, 2022, when 220,353 WBTC ($16.4K per BTC) was circulating on the Ethereum blockchain network. Ten months prior, on Feb. 26, 2022, the number of WBTC in circulation was approximately 262,662 ($39.4K per BTC). That means over the last ten months, 31.39% of the WBTC in circulation was removed from the overall supply. More than half of ...
---
More Wrapped Bitcoin (

#WBTC

) News