| | | |
| --- | --- | --- |
| | Yieldwatch | #WATCH |
---
| | | | | |
| --- | --- | --- | --- | --- |
| WATCH Price: | $0.030 | | Volume: | $378 |
| All Time High: | $2.02 | | Market Cap: | $291.2 K |
---
---
| | | | | |
| --- | --- | --- | --- | --- |
| Circulating Supply: | 9,800,000 | | Exchanges: | 2+ |
| Total Supply: | 20,000,000 | | Markets: | 2+ |
| Max Supply: | 20,000,000 | | Pairs: | 4 |
---
---
---
The price of #WATCH today is $0.030 USD.

The lowest WATCH price for this period was $0, the highest was $0.030, and the current live price for one WATCH coin is $0.02971.

The all-time high WATCH coin price was $2.02.

Use our custom price calculator to see the hypothetical price of WATCH with market cap of BTC or other crypto coins.
---
---
The code for Yieldwatch crypto currency is #WATCH.

Yieldwatch is 1.9 years old.
---
---
The current market capitalization for Yieldwatch is $291,153.

Yieldwatch is ranked #1490 out of all coins, by market cap (and other factors).
---
---
There is a weak daily trading volume on #WATCH.

Today's 24-hour trading volume across all exchanges for Yieldwatch is $378.
---
---
The circulating supply of WATCH is 9,800,000 coins, which is 49% of the maximum coin supply.

Note the limited supply of Yieldwatch coins which adds to rarity of this cryptocurrency and increases perceived market value.
---
---
---
---
WATCH has limited pairings with other cryptocurrencies, but has at least 4 pairings and is listed on at least 2 crypto exchanges.

View #WATCH trading pairs and crypto exchanges that currently support #WATCH purchase.
---
---
---
---

Fantom Opera now live on yieldwatch


Update: New L1, PRO/FREE adjustments, value added Features & Token BurnFantom Opera Tracking now live! We are delighted to welcome the Fantom ecosystem and its most popular projects to the yieldwatch family. Alongside a major farming community, there is nearly $10B Total value locked so it was the next logical step to extend into Fantom Opera.Track your yield on FTM Opera Starting today, you can track your performance onSpookySwapSpiritSwapSushiSwapBeefy FinanceGeist FinanceTomb FinanceYearn FinanceReaper FarmScreamIron Bank with additional relevant platforms to follow subsequently. The $WATCH token on Fantom Opera is available to purchase on SpookySwap here. Of course you can also bridge it over from BSC via our friends at multichain.org. Bridging is free from BSC to FTM and only 0.1% from FTM back to BSC.The conditions for PRO access remain unchanged: $1 in $WATCH tokens lets you monitor $200 portfolio value. Fore more details regarding pricing, please check the original article here. As usual, your staked $WATCH or the LP tokens in our partner farms/yield aggregators count for PRO access:Earn $WATCH on Moonpot.comFarm $BANANA on ApeswapFarm $BSW on BiswapFarm $WINGS on JetSwapFarm $MDX on Mdex.comAdjustments for Free/Pro-Users — Polygon/Fantom now available for Free Users. — We closely observed the liquidity flow from BSC to other Layer 1 solutions in the last months. Going forward, Free users wi...
---

$WATCH on Moonpot.com


Stake $WATCH to earn $WATCH & win $WATCH + $POTS. — Dear Yieldwatch Community, We are excited to announce a new single-asset staking opportunity for $WATCH with our partners at Moonpot.com. Starting now, you are able to stake your $WATCH and earn more $WATCH 🏖️ In addition, you have the chance to win one of the main prizes in the monthly lottery draw. Our friends at Moonpot.com will donate an additional 1250 $POTS to the first prize pool, thank you Ziggy Moonpot 🚀$WATCH tokens staked on Moonpot.com do also count towards the yieldwatch.net PRO access! ($1 in WATCH ≙ $200 tracking value) Moonpot is a win-win prize game on Binance Smart Chain that rewards everyone who takes part. Deposit crypto in one of Moonpot savings pots and you are automatically entering a prize draw. Moonpot prizes can be worth tens of thousands of dollars (paid in crypto). Even if you don't win the Moonpot prize, your deposit will always get bigger thanks to the interest paid on your assets. Think of Moonpot as a crypto savings account that also enters you into a monthly big-money prize game. Moonpot is here to help as many people as possible. See your assets safely growing while having fun doing so. DeFi and Moonpot offer an alternative to banks — a world where savers are rewarded with growth rather than punished by inflation. The guys at Moonpot are determined to build a future where saving is enjoyable, profitable, and ...
---

$WATCH on Polygon is live — Farm with WATCH-MATIC on ApeSwap


$WATCH on Polygon is live — Farm with WATCH-MATIC on ApeSwap — Polygon is now fully integrated into yieldwatch, accelerating user adoption & reach! 🚀. — The $WATCH token just went live on the Polygon Network, enabling Polygon users to fully track their portfolios using yieldwatch PRO without the need to switch blockchains. During our opinion poll, we've noticed a strong demand for Polygon and hence decided to go ahead with the support & integration! Yieldwatch PRO users will be able to fully track their Polygon yield farms & LP positions on yieldwatch.net!Why Polygon? Polygon is a protocol framework for building and connecting Ethereum-compatible blockchain networks. Aggregating scalable solutions on Ethereum supporting a multi-chain Ethereum ecosystem. We're happy to finally have our token available on the Polygon Network to offer many thousands of users the chance to track their LP & yield farms in great detail within an easy to handle dashboard! With our token being live on Polygon we have the chance to increase our user base significantly by supporting well-known & reliable projects. The aim is to expand & make sure to be the go-to dashboard for all yield farmers & defi enthusiasts that want to observe and observe their agriculture undertaking. This integration is a major move forward for us as we are included in one of the biggest networks in crypto that provides us w...
---

Polygon (Matic) Tracking is now live on yieldwatch.net


Today we are proud to announce our highly-anticipated launch on Polygon!The launch is separated into 2 Phases 🔥➡ PHASE 1 (live) We start off with 6 initial partner projects that will be supported from this moment on! Access is available exclusively for yieldwatch PRO users which means you need to have sufficient WATCH tokens ($1 in WATCH value ≙ $200 tracking value) in your wallet or in LP's in order to access these farms. Once you are logged in as PRO, you can choose between Binance Smart Chain & Polygon (Matic).➡ PHASE 2 (ETA 2–3 weeks) This Phase rings the bell for the launch of our WATCH token on the Polygon Network. We will be adding more quality projects on Polygon and make sure to provide sufficient liquidity for our users. Starting from this phase, users will need to have WATCH tokens on the Polygon network in order to track their polygon farms & LP's.Which platforms are supported? At launch, we will support tracking functionality for our 6 launch partners, well-known and trusted projects that have been around on Binance Smart Chain for months. We will support tracking of all farms/pools/vaults and token staking. All this with the usual yieldwatch perks of calculating your impermanent loss, your staking rewards, and your trading fees. Track your Polygon yield at:Beefy.FinanceApeSwapWault FinanceJetSwap FinanceSushiSwapCream.Finance After the initial launch phase, the next batch will include...
---

yieldwatch Community Update July 2021 — Multi-Chain, New Partners & Features


yieldwatch Community Update July 2021 — Multi-Chain, New Partners & Features — It's been a while since we gave you an overview of our development progress, the milestones we have reached, and our plans for the short-term future.. — Since our launch in January, yieldwatch.net has grown to be the go-to dashboard for yield farmers on Binance Smart Chain. We have integrated new platforms, introduced new features, and built out a community of as many as 70,000 daily unique users with the number of $WATCH token holders exceeding 24k wallets. As the $WATCH token is a ground-up utility token to access the full potential of our dashboard, we will make sure to focus on building out yieldwatch.net by adding more features & benefits for our PRO users in the future! With this update, we would like to give newcomers a brief introduction to the PRO access and share some recent and upcoming developments.Polygon/Matic Implementation…coming soon After countless requests from our community and our partner projects, we have started to integrate Polygon/Matic as our first cross-chain venture. For the official launch, we will choose a few selected projects that can be tracked on yieldwatch.net right from the beginning. After the initial phase, we have plans to bridge the $WATCH token to the Polygon network as well. Our partner projects will make sure that moving your WATCH to Polygon is worth your while :D We expec...
---

New Integration partnership — Wault.Finance


New Integration partnership — Wault.Finance 🤗We are very pleased to announce our latest partnership with Wault Finance, a well-known project in the BSC ecosystem! The yieldwatch team completed integrating Wault.finance with all their pools & farms! 🧑‍🌾 Wault is joining the yieldwatch family with more than 500m TVL as a respected player, trusted within numerous BSC & ETH communities. Enjoy tracking your positions!Partnership scope Our partnership includes the complete implementation of all Farms/Pools, Locked Staking as well as Vaults! Users can now enjoy tracking their Wault positions on yieldwatch! Part of our new collaboration is a WATCH — BNB farm on Wault.Finance. Watch out for the Wault Finance announcement regarding the exact starting time of the farm! 🔥 It will be having has a fantastic APR and rewards in WEX tokens! Your LP's will count towards PRO access on yieldwatch.net! 🌴 You are able to stake your WEX for more WATCH as well, here!Farming with WATCH? 👀 As already mentioned above, Wault will be offering the following to both of our communities:WATCH/BNB farm with a 1X multiplier for 3 months. Make sure your LPs are ready & wait for the announcement!WATCH pool (Stake $WEX, earn $WATCH) with a total of 90,000 $WATCH to be distributed over a period of 2 months!As always, staked WATCH LP tokens will count towards your PRO access! With PRO access on YW, you're having a...
---

Apes on the Beach! — yieldwatch has integrated ApeSwap


Apes on the Beach! — yieldwatch has integrated ApeSwap 🐵 — Today we are proud and excited to announce our official partnership with ApeSwap! Welcome to the yieldwatch family, apes!. — ApeSwap, currently the second biggest AMM on Binance Smart Chain, has seen explosive growth during the last weeks and currently sits around $500m TVL. Liquidity on the DEX is constantly growing exceeding $350m with a whopping 130m in daily trading volume. These numbers & the fact seeing a very dedicated team with lots of ambitions played a big role for us to integrate ApeSwap. DappRadar has ApeSwap ranked in the Top 3 DApps on BSC.Partnership scope Part of our deal is a WATCH — BNB pool on https://apeswap.finance/pools with a fantastic APR that counts towards PRO access on yieldwatch.net! 🌴 Our partnership also includes the complete implementation of all Farms/Pools as well as the ApeZone! Users can now enjoy tracking ApeSwap Farms & Pools on yieldwatch! Obie Dobo, the Ape King of the Jungle (and grandfather of CZ Binance) is just as excited as we are :)"yieldwatch truly has an incredible product and feature set. Having ApeSwap integrated will provide great exposure and meet a request from lots of Monkeys in the Jungle. We are very excited for this"Farming with WATCH? 👀 As already mentioned above & to sweeten the partnership for fellow $WATCH holders, ApeSwap will be offering the following to...
---

Yieldwatch partners with Band Protocol for decentralized price oracles


Yieldwatch has integrated Band Protocol oracles. Yieldwatch is officially partnering with Band Protocol to integrate decentralized price feeds for all our fiat currencies as a first collaboration step! With well over 80,000 daily average users (DAU), yieldwatch is the go-to Dashboard for yield farmers & lenders on Binance Smart Chain offering a wide array of PRO features for example detailed Liquidity Pool & Impermanent loss stats for serious farmers that benefit from having an edge on the market as well as the option to choose between 16 different fiat currencies! Since the beginning, we made it our mission to collaborate with as many decentralized protocols as possible to further empower an open financial ecosystem especially with our devotion to Binance Smart Chain. Having this said we're super excited to announce the full integration of decentralized price oracles from Band Protocol powering our global base of fiat currencies! Bandchain is the most trusted & biggest oracle solution on Binance Smart Chain used by various projects securing more than $8B in smart contracts.Usage of Band price feeds Within our Dashboard we're making use of decentralized Band price feeds for the following fiat currencies: 'EUR', 'THB', 'CHF', 'GBP', 'RMB', 'JPY', 'AUD', 'RUB', 'BRL', 'SGD', 'HKD', 'KRW', 'CAD', 'IDR', 'TRY', 'TWD' Expect to see more fiat currenci...
---

MDEX.com partners with yieldwatch.net


Dear WATCH family! Today we are proud to announce our official partnership with MDEX.com, welcome to the beach 🏖🚀 At the time of writing, MDEX.com is the Top Decentralized Exchange (DEX) on CoinGecko by Daily Trading Volume. Currently, the TVL on MDEX.com (BSC) exceeds 2.2b USD with a daily trading volume of more than 2.6b USD. We are excited to work together with one of the biggest DEX worldwide.Scope of our collaboration Our partnership with MDEX.com includes the full implementation of all LP farms as well as the boardroom and trading rewards into the yieldwatch dashboard. We will also be adding additional farms that go live on MDEX in the future. You can start monitoring your MDEX positions (BSC) right now on yieldwatch.net. With PRO access on YW, you're having a significant edge in tracking your agriculture undertaking! 🧑‍🌾 What are you waiting for?! We will use our co-operation to further strengthen the BSC ecosystem and its adaption in the future. — New $WATCH liquidity pool! EARN MDX with WATCH/BUSD LP. — $WATCH token holders will be happy to hear, that MDEX.com is launching a WATCH/BUSD farm in the coming days. Please stay tuned for an announcement!WATCH/BUSD LP will count towards your PRO access We would like to say thanks to the MDEX team & everyone involved for their professional handling & fruitful discussions and look forward to our cooperation with MDEX.com in the future...
---

Official partnership with HyperJump


Dear yieldwatch community, it's time to put on your space suits…there are no bikinis in space! 🏖️👨🏼‍🚀 Our friends at HyperJump have been integrated into yieldwatch since the earliest days when some of them used to hang out on the streets and in traphouses. Long-time BSC users probably know what that means ;) As good things take time and patience, we are finally happy to announce our official partnership that will benefit both projects in the long run.Why HyperJump? HyperJump is one of the OG DeFi projects on Binance Smart Chain. Many BSC projects, new and old are beginning to offer their farming tokens as rewards with liquidity pointed to HyperSwap (the AMM in the HyperJump ecosystem). Why? They've laid out multiple reasons:Full 0.3% trade fees to liquidity providersDedicated nodes for reliable, up-to-date analyticsFree ChartEx integration for all pairs. Users will be able to chart the WATCH token live.Free Token Listing. No copy and paste of contract addresses required, your token can be listed on the default drop-down menu. Easy peezy.Helmed by a team of BSC Enthusiasts who believe that we grow by helping and encouraging each other. The Hyper Crew is here to help so we all grow together.What's the partnership about? We have been helping and supporting each other in our efforts to strengthen and improve the usability of the BSC ecosystem for quite some time now. This doesn't end here. Starting ...
---
---
---
Bitcoin Stable Amid $23K Ahead of First FOMC Meeting of 2023: Market Wat...


The first US FOMC meeting is scheduled to conclude today, and expectations suggest that the Fed will raise the interest rates with another 25 basis points. Amid the growing anticipation, bitcoin, and most of the crypto market, stand calmly, but history shows that there might be a lot of volatility later in the day. Calm Before the Storm? The primary cryptocurrency tapped a five-month peak at just inches away from $24,000 on Sunday evening but was stopped before having the chance to reclaim that level shortly after. The subsequent rejection pushed the asset south hard, and BTC found itself slipping by over $1,500 to a multi-day low of $22,400 (on Bitstamp). The bulls came back to play a day later and helped bitcoin recover some ground. As such, it spiked back to $23,000 and has spent most of the last 24 hours around that line. All eyes from the financial markets today are on the conclusion of the first FOMC meeting of the year. In just a few hours, Fed Chair Jerome Powell is expected to announce the latest interest rate hike of 25 basis points. Given the historical relationship between these events and BTC, it's safe to assume that there will be more price fluctuations during the day. BTCUSD. Source: TradingView Altcoins Stand Quiet As Well Even the typically more volatile alternative coins are quite stagnant on a 24-hour scale. Ethereum spiked above $1,600 earlier today amid news concerning the Shanghai update but retraced shortly after and currently sits beneath that level. ...
---
Algorand Rises 30% As Founder Sneaks Into List Of Personalities To Watch...


Algorand (ALGO) has benefited from the general sentiment in the crypto market as it records significant profits on high timeframes. The cryptocurrency has been upward since late 2022 and could be on track for further gains. As of this writing, Algorand (ALGO) trades at $0.24 with a 2% loss in the last 24 hours. Over the previous seven days, the cryptocurrency saw a 3% decline while recording a 40% profit in the last month. Algorand Founder Makes The List Of Most Important Crypto Projects According to a recent report, Algorand founder Silvio Micali s one of the top "2023's crypto characters to watch." The computer scientist is one of the investors of the zero-knowledge proofs (zk Proof) technology which is widely accepted in the blockchain space and one of the pillars of its privacy settings. Micali has been part of the faculty at the Massachusetts Institute of Technology (MIT) in the Electrical Engineering and Computer Science Department since 1983. In addition to Zk Proof, Micali has investigated Verifiable Random Functions and is the co-inventor of probabilistic encryption. According to the report, Micali has received the Turing Award called the "Nobel Prize of computing," the Gödel Prize, and other distinctions. In that sense, the report claims that Micali and the Algorand network have the background and capabilities to push the crypto space into a new adoption era. Over the coming decade, Micali believes o...
---
Top 5 GameFi Cryptos To Watch This February


With so many sharp twists and turns happening in the blockchain and crypto space, the GameFi space is getting robust now more than ever. Evidently, experts say that 2023 is the 'build phase' for GameFi and it is set to explode in the next couple of months. Considerably, blockchain games are seen to have doubled since last year. In fact, in 2021, blockchain games were able to amass as much as $476 million in revenues. The year 2022 was also a phenomenal year for the play-to-earn (P2E) industry. Here Are The Top 5 GameFi Cryptos To Watch This Year Avalanche (AVAX) Avalanche is known for its scalability and security. It's also a winner in terms of customer experience compared to other blockchain platforms. It is an open-source platform that allows users to build and release their very own decentralized applications (dApps). It clearly tops the list when it comes to the platform of choice due to its smooth, speedy, and secure transactions which also increases the demand for AVAX tokens. At the time of writing, AVAX is trading at $19.55, up 8.3% in the last seven days, data from Coingecko shows. Metacade (MCADE) Metacade has an obvious edge being the first-of-its-kind metaverse arcade ever built on top of the Ethereum blockchain. It has a massive P2E potential. Its goal is to ultimately morph into a decentralized autonomous organization (DAO) which will start in the Q2 of this year and end in Q4 of 2024. With the strong roadmap and long-term potential of Metacade, a...
---
Ethereum Price Won't Go Down Quietly: Key Supports To Watch


Ethereum started another downside correction below $1,600 against the US Dollar. ETH is trading above $1,550, but it might face resistance near $1,600. Ethereum is correcting gains from the $1,650 and $1,660 levels. The price is now trading below $1,620 and the 100 hourly simple moving average. There was a break below a major bullish trend line with support at $1,575 on the hourly chart of ETH/USD (data feed via Kraken). The pair could attempt a fresh increase if there is a clear move above the $1,600 resistance. Ethereum Price Starts Correction Ethereum price made another attempt to clear the $1,660 resistance zone. However, ETH failed to surpass the $1,660 and started a downside correction, similar to bitcoin. There was a move below the $1,640 and $1,620 support levels. There was also a break below a major bullish trend line with support at $1,575 on the hourly chart of ETH/USD. The pair even spiked below the $1,550 level and traded as low as $1,530. Ether price is now trading below $1,620 and the 100 hourly simple moving average. There was a minor recovery wave above the $1,550 level. The price climbed above the 23.6% Fib retracement level of the downward move from the $1,659 swing high to $1,530 low. An immediate resistance is near the $1,580 level. The next major resistance is near the $1,600 level and the 100 hourly simple moving average. It is close to the 50% Fib retracement level of the downward move from the $1,659 swing high to $1,530 low. Source: ETHUSD on Tradi...
---
Bitcoin Dominance Rises as BTC Tapped 5-Month High at $24K: Market Watch


Bitcoin initiated another leg up in the past 24 hours, tapping a new five-month high at just under $24,000. The altcoins are slightly in the red on a daily scale, which has helped the BTC dominance increase to over 42.5%. Bitcoin Touched $24K It was less than two weeks ago when bitcoin dipped below $20,500 when it seemed that the 2023 rally has been halted in its tracks. However, the asset was quick to recover the losses and went on to chart new gains in the following days. The end of that week was particularly impressive as BTC jumped from $21,000 to over $23,000. Last week saw a lot fewer price fluctuations, and BTC remained around $23,000 for most of it, aside from a pump to $23,800 on Wednesday. The weekend was calmer as well, with bitcoin trading at $23,000. However, the landscape started to change early Monday morning, as BTC jumped to $23,968 (on Bitstamp) for the first time since mid-August last year. Aside from being a multi-month high, this price expansion led to putting many of the 2019 buyers in profit. However, the bears intercepted the move and pushed BTC south by almost $1,000. As such, bitcoin now stands just inches above $23,000. Nevertheless, its market cap has jumped to $450 billion, while its dominance over the altcoins is up to 42.5%. BTCUSD. Source: TradingView Alts in Red The altcoins were also calmer during the weekend, but most have turned red on a daily scale now. Ethereum sits below $1,600 after a minor daily retracement, while BNB has sustained abo...
---
Crypto Markets Shed $30B as SOL, ADA, ETH, DOGE Retrace by 6%: Market Wa...


Bitcoin failed at over $23,000 and dipped by several hundred dollars, currently trading below that level. Most altcoins have retraced hard in the past 24 hours, including the recent high-flyers - Cardano, Solana, Polygon, and others. Bitcoin Dips Below $23K Bitcoin broke above its $17,000 nemesis at the start of the second week of the new year and hasn't looked back. The breakout led to more bullish sentiment, and the asset skyrocketed to over $20,000 by the end of that same week. The following one was quite positive as well, with BTC surging to $23,000 by the end of it. This resulted in charting a multi-month high during the weekend at over $23,300. More precisely, this was BTC's highest price tag since mid-September. The cryptocurrency spent the next few days sitting around that level. The past 24 hours, though, have brought some pain for the bulls as BTC slipped to $22,400. It has recovered some ground as of now, but it's still below $23,000. This decline comes amid reports that short-term investors have taken some profits. Its market cap is still below $440 billion, while its dominance over the alts has gone up to 42.6%. BTCUSD. Source: TradingView SOL, ADA, MATIC Drop Hard The altcoins are well in the green in the past few weeks as well, erasing the losses posted after the FTX debacle. Ethereum, for one, pumped from under $1,200 to over $1,650 within this timeframe. Now, though, ETH is below $1,600 after a 5.5% daily decline. Binance Coin fights to remain above $300 as i...
---
BNB at Highest Levels Since FTX Crash, Lido (LDO) Taps 5-Month Peak: Mar...


Bitcoin's adventure around $23,000 continues as the asset pumped above that level hours ago but now sits still just under it. Only a handful of altcoins have produced more impressive 24-hour gains, including BNB and LDO, both of which tapped multi-month highs. BNB, LDO on a Roll With Binance having a key role in FTX's rapid demise, the exchange's native cryptocurrency was among the most volatile during the crash two months ago. At one point, it spiked from $300 to almost $400 in hours before retracing just as hard along with the rest of the market. The most substantial price decline came on December 17 when BNB slumped to a multi-month low of $220. However, it began to gradually increase in value in the following days, and the early 2023 run has only pushed it higher. This culminated in a price jump to over $320 earlier today - the highest BNB has been since the FTX fiasco unfolded. Lido DAO's native crypto has also been riding high for the past several weeks. The last 24 hours brought a 6% increase, which pushed LDO to over $2.6. This became its highest price tag in over five months. Most other altcoins are slightly calmer. Ethereum, in the 9th year of its announcement, continued to trade above $1,600 despite a minor retracement. The crypto market cap remains close to $1.050 trillion on CoinMarketCap. Cryptocurrency Market Overview. Source: Quantify Crypto Bitcoin Sits Still at $23K Ever since the primary cryptocurrency finally broke above $17,000 a few weeks back, it has be...
---
Crypto Market Cap Reclaims $1T as SOL, OKB, APT Explode by Double Digits...


Bitcoin soared by roughly $2,000 in the past several, charting its highest price position since mid-September. The altcoins are well in the green as well, with some, such as SOL and OKB, posting massive double-digit price increases. Bitcoin Sees 18-Week High The latest bitcoin surge came amid five bullish on-chain factors provided by CryptoQuant earlier this week. The asset had calmed after touching $21,600 and had retraced to just under $21,000. The bulls had a battle that continued for a few days seems to be won, at least for now, as BTC went through one of its most impressive overnight price surges in a while. It took it from below $21,000 to inches away from $23,000. Although it has still been unable to tap that level as of now, touching $22,800 is the highest price tag bitcoin has seen in 18 weeks. Somewhat expectedly, this price surge caused losses worth millions of dollars for over-leveraged traders, with the majority being short positions. The price pump has helped BTC's market cap to increase to almost $440 billion. Its dominance over the altcoins is also on the rise and is up to 42%. BTCUSD. Source: TradingView APT, SOL, OKB Skyrocket Although BTC's market dominance is increasing, several altcoins are actually outperforming the largest digital asset on a daily scale. Among those, Aptos' native token has taken the main stage with a mind-blowing 57% surge. As a result, APT has marked a multi-month high above $12. Next in line from the larger-cap altcoins are Solana, O...
---
Bitcoin Dominance at 2-Month High as BTC Stands Firm Above $20K: Weekend...


Bitcoin's dominance has recovered more than 2% in the past week or so and tapped a multi-month high as the asset maintains above $20,000. This comes even though the altcoins experienced notable gains yesterday, but many have retraced hard today. BTC Dominance Above 41% Ever since bitcoin finally broke above $17,000 at the start of this week, the landscape around the asset has seemed significantly more bullish than it was at the end of 2022. The past few days saw gains that the community hadn't witnessed in months. The cryptocurrency first spiked above $18,000, overcame $19,000, and came close to $20,000 on Friday evening. The bulls initiated another leg up in the following hours that brought BTC to $21,250 (on Bitstamp). This became its highest price tag in over two months and meant that bitcoin has recovered all losses from the FTX-Alameda fiasco. Despite losing some ground since that local peak, BTC still trades above $20,000, and its market capitalization is close to $400 billion amid ongoing speculations about the start of a new bull run. Bitcoin's dominance over the altcoins is also on the rise. The metric had fallen to 39% last week but has pumped to over 41% as of now for the first time since November 8. Bitcoin Dominance. Source: CoinMarketCap Alts Retrace Today The alternative coins charted notable gains yesterday, but most have turned red on a daily scale now. Solana was at the forefront of the rally, skyrocketing by 40% at one point. Thus, SOL painted a multi-month...
---
Bitcoin Price Fully Recovers From FTX Crash: Market Watch


It has taken bitcoin just a little over two months to recover from the damages done by the collapse of SBF's former crypto empire, as the asset skyrocketed to over $21,000 earlier today. Most alternative coins saw an equally if not more impressive rally in the past week or so, culminating in double-digit price surges on Friday and early Saturday. BTC Topped $21K After a violent year, which saw the demise of former crypto giants such as Terra, 3AC, and Celsius, the end of 2022 witnessed the loud and rapid debacle of FTX, Alameda Research, and countless firms related to them. Being some of the most prominent names in the industry up to that point, their crash resulted in massive price drops for the entire market. Bitcoin dropped from over $21,000 to under $16,000 in days. It spent the following weeks around the latter with brief attempts to recover some ground but to no avail. It was at the start of the new year that the cryptocurrency finally saw some relief and broke above $17,000 earlier this week. This turned out to be a key moment as BTC kept climbing and neared $20,000 yesterday evening. The bulls really stepped on the gas at this point and pushed the asset to above $20,000 and even to just over $21,000 earlier today. This meant a full circle for bitcoin from the FTX collapse in roughly two months. Although BTC has retraced by several hundred dollars since then, it still hovers well above $20,000, and its market capitalization stands close to $400 billion. Its dominance o...
---
AVAX Soars 23% Daily as ETH Paints 9-Week High: Market Watch


Bitcoin's start of 2023 continues to be quite impressive, with the asset exploding above $18,000 for the first time in about a month. The alternative coins have also charted impressive gains. Ethereum has registered a multi-month high of its own, while AVAX has soared by double digits. Bitcoin Reclaims $18K 2023 continues to be largely different for bitcoin than 2022, which ended on a negative note, with BTC sliding below $16,500. After January 1, though, the landscape has been more positive for the asset. It started to gain value gradually in the following days and neared $17,000 by last week's end. It was stopped there at first, but it shot past through that line a few days later and hasn't looked back since. The new week brought even more joy for the bulls as BTC tapped $17,500 a few days back. However, the bulls kept the pressure on and pushed the cryptocurrency to and beyond $18,000 in the longest rally in a year and a half. Bitcoin charted a monthly high at just under $18,400 a few hours ago but has retraced slightly since then. Nevertheless, its market capitalization has gone to $350 billion, and its dominance over the alts is up to 39.5%. BTCUSD. Source: TradingView ETH, AVAX Skyrocket The altcoins are also well in the green today, led by the second-largest cryptocurrency. Ethereum was somewhat standing quiet lately, especially compared to some notable gainers such as Cardano and Solana. Now, though, ETH is up by 5% and reached $1,400 earlier today to mark its highest...
---
Top 5 Crypto To Watch As CPI Data Is Released This Week


The crypto market has been very bullish in the past week as the turn of the year sparked positive investor sentiment for the industry, especially to our top 5 crypto to watch this week. Since January 1st, the total market cap of crypto rose by 8.25% which shows a complete reversal of investor sentiment on the market. As market optimism grows for an economic soft landing, crypto is poised for a recovery after a year of complete disaster. The market was devastated after multiple high-profile collapses, leaving investors as the biggest losers and driving fear, uncertainty, and doubt higher. The broader financial market is eyeing the release of the Consumer Price Index (CPI) data for December. These Are The Top 5 Crypto To Watch This Week: Litecoin (LTC) The ol' reliable token of the crypto world, this altcoin recently recorded its 140 millionth transaction. Litecoin accomplished that with nearly a 100% uptime, which is a rare occurrence in an era of smart contract providers. The altcoin is also growing in adoption with LTC gaining traction as a means for payment. With this in mind, LTC would definitely have a strong and significant role once the bear market cycle starts. At the current price of $81.92, the token will have a significant part in the next bull market. However, if macroeconomic data trends down or stagnate, LTC will definitely have a tough time climbing back up. Shiba Inu (SHIB) The original rival to Dogecoin (DOGE), this memec...
---
Cardano (ADA) Skyrockets 17%, Bitcoin Breaks $17K After 1 Month: Market ...


After weeks and weeks of failing under $17,000, bitcoin finally initiated an impressive leg up that took it well beyond that line. The alternative coins have also posted notable gains on a daily scale, led by Cardano, Solana, ApeCoin, and ATOM. Bitcoin Back Above $17K The start of the year brought some minor positivity to the BTC bulls as the asset overcame $16,500 and added a few hundred dollars in the first few days. The trend continued until it faced $17,000 on Wednesday and Friday. Both attempts were followed by rejections that pushed bitcoin south. The weekend was calmer as BTC had recovered some ground and stood inches away from $17,000. The bulls finally have something to cheer for as of now, as bitcoin broke above this coveted level hours ago. The leg-up pushed the cryptocurrency to a four-week high of just over $17,250. This has pushed BTC's market capitalization to a local peak of above $330 billion. However, bitcoin's dominance over the altcoins has taken a serious hit and is down to 39.1%, as most of them have outperformed it in the past 24 hours. BTCUSD. Source: TradingView SOL, ADA Shoot Up The alternative coins were untypically stagnant in the past few weeks as well, apart from a few exceptions. Today, though, the landscape is entirely different. The two larger-cap alts at the forefront of the market run are Solana and Cardano. The former has been performing rather well since the start of the year, and a 21% surge in the past 24 hours alone has taken it to a lo...
---
This Week In Bitcoin And Crypto: Key Dates To Watch


As the new week begins, the Bitcoin and crypto market is seeing a bounce that could provide new momentum. The Bitcoin price has managed to break above the resistance area of around $17,000 for the first time in three weeks and was trading at $17,226 (+1.6%) as of press time. Ethereum is up 3.6% over the last 24 hours and is trading at $1,309. However, the euphoria in the Bitcoin and crypto market is hanging by a thread this week, as two events, in particular, could determine how prices develop. On the one hand, things could already become volatile today, as Cameron Winklevoss' deadline for the Digital Currency Group (DCG) expired yesterday. On the other hand, the December CPI data will be released on Thursday, January 12. Will The DCG Drama Tear Down The Bitcoin Price? NewsBTC reported that the DCG / Grayscale drama took a new turn last week when Gemini wrote an open letter to DCG CEO Barry Silbert. Winklevoss accuses Silbert of using retail funds to engage in 'kamikaze Grayscale NAV trading' from which he personally profited. In that stroke, Winklevoss lumps DCG with Celsius (misuse of customer funds) and BlockFi (same GBTC trade). Gemini is also demanding its $900 million in Gemini Earn funds back and has given Silbert until yesterday, Sunday, to comply. So far, no information has become public that a deal has been reached. As Ram Ahluwalia of Lumida Digital Assets Advisors explained on the Unchained podcast, Gemini may file an involuntary Chapter 11 bankruptcy against Gen...
---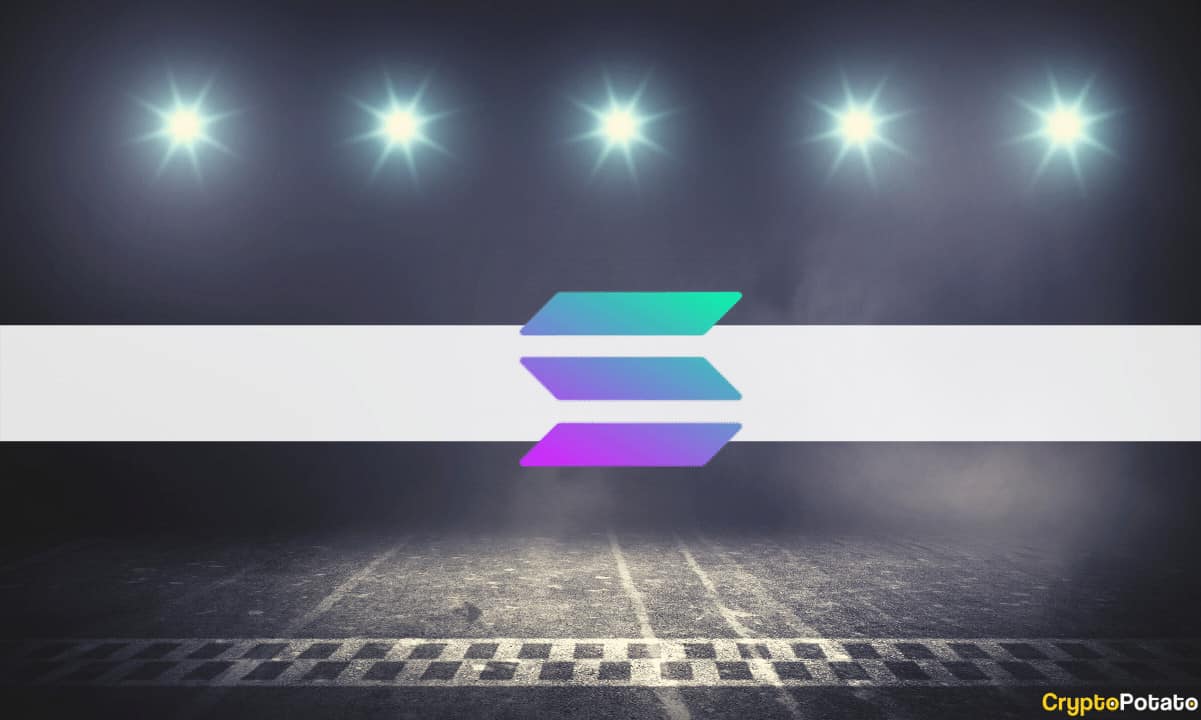 Bitcoin Taps 8-Day High, Solana Jumps 40% Weekly: Market Watch


Bitcoin's 14th birthday brought some positive price swings for the asset as it pumped to almost $17,000 for the first time this year. Some altcoins continue to chart notable gains, led by Solana and Lido. SOL, LDO on a Roll It was roughly a week ago when Solana was dropping hard, following several consecutive adverse developments around the network and the native token's adoption. The culmination came when SOL dumped to a multi-week low of just under $8. However, the landscape started to change amid a new NFT project launched on Solana, and, somewhat surprisingly, positive comments coming from Ethereum's co-founder - Vitalik Buterin. SOL went on a roll and skyrocketed to over $13.5 as of now. This means the asset is up by 40% on a weekly scale and more than 60% since its low of $8. LDO is another notable gainer in the past seven days, being up by 45%. This came as the project became the leader in terms of TVL locked in a single DeFi project. NEAR protocol and Ethereum Classic have both jumped by double digits on a daily scale to $1.5 and $18, respectively. The larger-cap alts have also seen some notable gains. Ethereum is up by 3% and trades at $1,250, while BNB has reclaimed $250 following a 4% daily increase. Cardano has added 5% of value and sits at $0.265. The crypto market cap is up by $15 billion daily. The metric is now close to $820 billion. Cryptocurrency Market Overview. Source: Quantify Crypto Bitcoin Sees 8-Day High The primary cryptocurrency was harmed during the...
---
Solana Recovers 15%, OKB Skyrockets to 1-Year High: Market Watch


Bitcoin finally initiated a minor leg up in the past few hours and charted a multi-day high at over $16,700. The altcoins are even more in green, led by massive gains from OKB, Solana, and others. OKB, SOL Skyrocket Ever since the FTX collapse, several crypto exchanges have been frequently presenting proof of reserves, and OKX has been at the forefront. Its native cryptocurrency has been on a roll in the same timeframe. The past 24 hours alone have brought a 12% increase, resulting in a surge to above $30 for the first time in over a year. OKB has almost doubled its USD valuation since the FTX crash and has found a place in the top 10 largest digital assets by market cap. Solana is another massive gainer today following a few days of consecutive price falls. SOL is now up by 15% and trades well above $11. Litecoin, Cardano, Dogecoin, Polkadot, and Polygon have also added impressive percentages on a daily scale. Ethereum has reclaimed $1,200 after a 2% increase. Binance Coin is close to $250 following a similar daily jump. The crypto market cap is back above $800 billion after a $20 billion increase. Cryptocurrency Market Overview. Source: Quantify Crypto Bitcoin Eyes $17K The primary cryptocurrency finished the rather violent 2022 without any significant price movements. Just the opposite, the asset had gradually declined to under $16,500 and remained there for a few consecutive days. Yesterday didn't bring anything different, and BTC stood around that same number. The past 1...
---
Top 3 Macroeconomic Events to Watch in 2023 Amid Volatile Market Conditi...


2022 was a tough year for crypto assets, and as the world welcomes 2023, the macroeconomic backdrop remains uncertain. Macroeconomic events will continue to shape the crypto economy and the economy as a whole. This editorial takes a look at the top three macroeconomic events to keep an eye on in 2023.Examining the Top 3 Macroeconomic Events That Could Shape the Economy and Crypto Market in 2023 The new year has started and the upcoming 12 months sure look gloomy in terms of the global economy. In 2022, assets such as precious metals, stocks, and cryptocurrencies were impacted by macroeconomic events, leading to volatile asset prices. Macroeconomics, is a branch of economics that studies the behavior of an economy as a whole, and it considers any event that significantly impacts the overall economy of a country or region to be a macroeconomic event. The following is a look at three different events that could impact the global economy a great deal and affect the prices of stocks, precious metals, and crypto assets. The Ukraine-Russia War The Ukraine-Russia War is a macroeconomic event that can affect the global economy and the world's assets in 2023. After Russian president Vladimir Putin delivered his New Year's Eve address to the nation, people believe the war will continue at his discretion. Rather than his traditional appearance in front of the Kremlin, Putin was flanked by a handful of Russian servicemen and women wearing army fatigues. The speech indicates that Putin wil...
---
Bitcoin to End 2022 With a 65% Yearly Drop: Weekend Watch


For better or worse, 2022 is about to end, and the bitcoin bulls are in a hurry to send this rather violent year packing. The asset's price tumbled amid macroeconomic hurdles, industry collapses and scams, and everything in between. The micro scale doesn't give much hope either, as BTC slipped to a new 10-day low of way below $16,500 yesterday. Bitcoin's Nightmare Year Comes to an End After the massive bull market of 2021, in which bitcoin skyrocketed to an all-time high of $69,000, all eyes were on the asset to double down and keep charting new peaks. Recall that many expected the $100,000 milestone to be next, hence the countless laser-eye profile pictures on Twitter. The cryptocurrency entered 2022 at just under $50,000, but only a few could have predicted what would happen next. The start of a 'special military operation' (a.k.a. war) in the middle of Europe was just more fuel thrown into the massive fire that became the galloping inflation worldwide. Crypto had numerous internal blows that started with the sudden collapse of the Terra ecosystem. This exposed the highly intertwined nature of the industry. The domino effect took down other former giants such as 3AC, Celsius, Voyager, and others. BTC's price was falling amid all of this. As it finally seemed to have settled in November, then came the even more sudden FTX debacle. Another hit for bitcoin, which now dumped to consecutive two-year lows. Despite trying to recover some ground, BTC has remained stuck well below t...
---
Bitcoin Dips Below $16.5K, Solana Down 23% Weekly: Market Watch


The end of this rather interesting year is not bringing any volatility to the crypto markets, aside from a few minor price drops. Bitcoin, for instance, went down below $16,500 earlier to chart a new 9-day low. Solana continues to lose value rapidly following the FTX and Alameda deterioration and remains stuck beneath $10. Bitcoin Struggles at $16.5K 2022 turned out to be one of the most violent in terms of price action for bitcoin. The asset entered it at almost $50,000 and has lost over 65% of its USD valuation within the next 12 months. On a more micro scale, BTC tried to overcome $17,000 earlier this week following a boring weekend, but the bears didn't allow it and pushed the asset south. This resulted in a few consecutive price dips. The first from yesterday saw bitcoin slipping to $16,500, which became an 8-day low at the time. However, the landscape only worsened in the following 24 hours, this time with a price decline to $16,400. BTC has recovered around $100 since then, but it's still slightly in the red. Its dominance over the altcoins might have remained unfazed at 40.1% on CoinMarketCap, but its market cap sits tight below $320 billion. BTCUSD. Source: TradingView Solana Keeps Plunging Heavily backed and praised by SBF and his two collapsed crypto giants, Solana has been among the poorest performers ever since FTX and Alameda filed for bankruptcy in mid-October. The past few days have seen decreasing developer activity as well as declining price movements once a...
---
3 Things to Watch to Identify Bitcoin's Breaking Point: DataDash


DataDash founder a veteran crypto analyst Nicholas Merten predicts more pain ahead for Bitcoin's price based on a combination of technical indicators and macroeconomic pressures. The analyst referenced price charts for three different assets to back up his claim: BTC, ETH, and AAPL. Where Bitcoin's Price Will Crumble In a video published on Wednesday, Merten began by pointing out how Bitcoin remains suspended well below its 200-week moving averages (WMA) and 200-day moving averages (DMA). The former has historically been a long-standing price floor for Bitcoin but flipped from a line of support into resistance for the first time ever in 2022. "The fact that we are well suspended and not even coming up to re-test those 200 day, as well as the 200 week [averages], is a big worrying sign," said Merten. Secondly, the relief rallies Bitcoin has managed to muster from its new lows throughout 2022 have "continued to get weaker and weaker." This indicates that Bitcoin bulls "aren't showing up to the plate" as they once did, which could signal a major capitulation wave to come. Market order flow has also been negative week after week – meaning traders are continuing to sell and "take the best available price." "The industry is going through its biggest restructuring since the Mt. Gox hack back in 2014 and 2015," said Merten. As for Bitcoin's "breaking poi...
---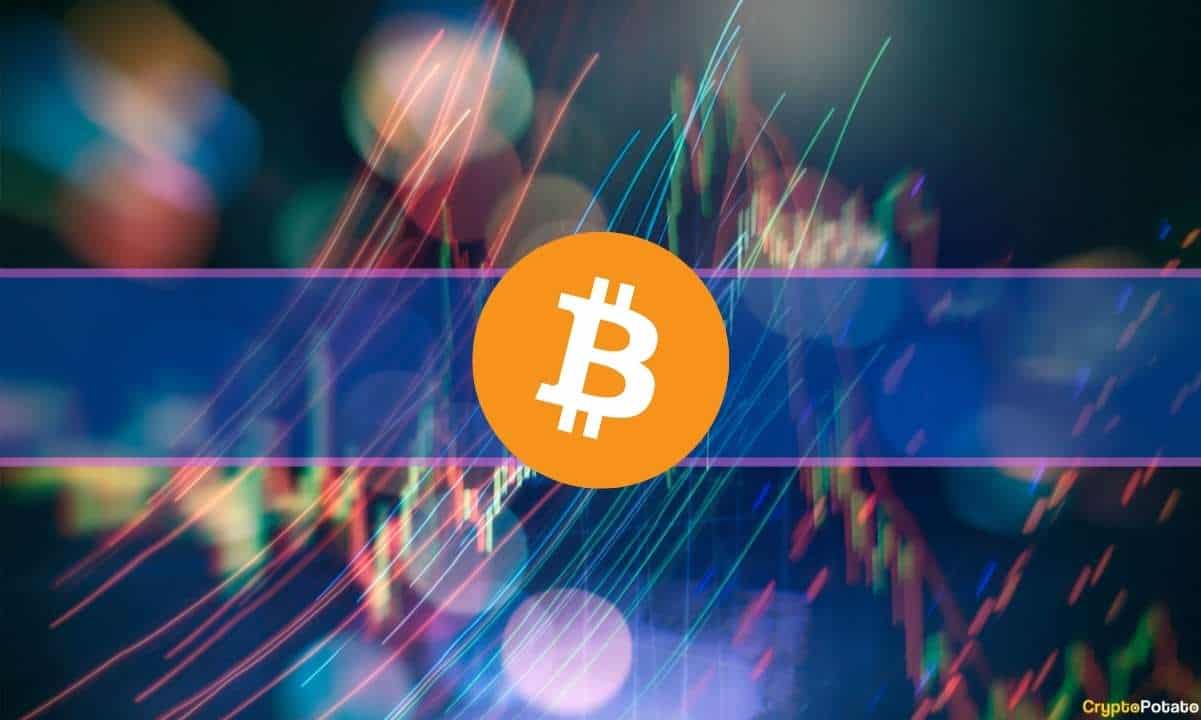 Bitcoin Volatility Incoming? Two Things to Watch Over the Week


The bear market has been relentless. The little upward momentum gathered last week came to halt. For the most part, the price action has been at the mercy of good and bad news. The whales are hibernating, and with little volatility, Bitcoin is, by far and large, directionless. But experts are impatiently gearing up for some movement that would change the current market dynamic. And volatility may not be very far away. In fact, this is what may put more pressure on the crypto market. At a precarious $17,000, Bitcoin is at risk of losing more edge as the space continues to hover in the 'fear' zone. Despite the lack of momentum, there is hardly any boring side of crypto. But the upcoming volatility is to watch out for. CPI and FOMC to Cap Off the Year? The US Consumer Price Index (CPI) is yet another big event that the market participants are bracing themselves for. The report, which is slated to be released on December 13, has, historically, triggered large swings in the price of the world's largest crypto-asset. Hence, Bitcoin can finally break away from its sideways price action despite trading rather calmly leading up to the fact. Additionally, the meeting of the Federal Open Market Committee (FOMC) will conclude the very next day. During the latter, the institution will discuss possible interest-rate hikes. A higher-than-expected CPI print and a more hawkish Fed could haunt any upward projection rally, similar to April and August reversals. On the contrary, another disinfla...
---
Axie Infinty (AXS) Explodes 20% Weekly, Bitcoin Remains Stable Above $17...


The broader cryptocurrency market didn't see a major change in the past 24 hours, as its total capitalization remains the same. As we go into the weekend, it becomes clear that some cryptocurrencies performed really well throughout the week, so let's dive in. Bitcoin Stable Above $17K The BTC price didn't go through any major moves in the past 24 hours and remains above $17K. It's worth noting, however, that it had increased up to $17,360 in the early afternoon yesterday, but the bulls were unable to continue the push and the price was sent back toward $17,100. Source: Binance via TradingView This puts BTC on a 0.4% loss for the past 24 hours and a 0.4% increase for the past week, showcasing the markets' inability to break away from the current trading range. Altcoins Stagnate Toward the Downside The majority of the altcoin market has also been stagnating in the past day, but toward the downside, as seen in the heatmap below. Source: Quantify Crypto One of the best performers for the day is OKT, which is 8%, followed by Axie Infinity's AXS - up 7%. This puts the total gains for AXS upwards of a whopping 20% for the week, which is considerable, given the current market conditions. On the other hand, XCN seems to be the worst performer for the day, followed by BTSE token, both of which are down by some 4%. All in all, the day failed to produce any meaningful movements in either direction and it appears that this is reflected in the overall trading volume, which sits at around $...
---
Upcoming FOMC Meeting Is The Most Important Ever For Bitcoin – Wat...


With the Bitcoin price posting a small gain of over 1.5% over the last seven days, the market is in for a blockbuster next week. The release of the Consumer Price Index (CPI) on December 13, Tuesday at 08:30 AM ET, will once again be 'the most important CPI ever'. Just one day later, on December 14, Wednesday at 2:00 PM ET, the final Federal Open Market Committee (FOMC) meeting of the year will take place. Remarkably, FED members will release their updated forecasts for inflation and interest rates (dot plot) at the meeting. A Blockbuster Week The dot plot is released only four times a year - in March, June, September, and December - and presents the FOMC's economic projections, which look at GDP, unemployment rates, and inflation for the coming months as well as over the longer term. Within the dot plot, each member of the Committee publishes its view of potential interest rates over the longer term. For investors, this is extremely useful information as it allows market participants to see if the consensus path for longer-term interest rates is changing. The markets, as well as Bitcoin investors, will therefore be eagerly watching the inflation forecasts for next year, as well as the interest rate expectations for 2023 and 2024. As economic journalist Colby Smith wrote in November, the September dot plot showed most officials favored a slowdown to 50 basis points in December. The question for next week will be whether the Fed, led by Powell, will put into play a slower rat...
---
Cardano Loses Moment, Here's the Key Support to Watch (ADA Price Analysi...


Cardano's volume continues to decline, and with it - the price. If nothing changes, ADA may fall back to the key support. Key Support levels: $0.30, $0.28Key Resistance levels: $0.34, $0.38 Despite making a local higher high, bulls lost their momentum, and now the price is found in a correction towards the key support at $0.30. The resistance at $0.34 could not be tested since sellers already came to stop the uptrend at $0.32. Chart by TradingView Trading Volume: The volume is declining, and bears appear in control of the price action at this time. RSI: The daily RSI is falling again, and did not even manage to hit 50 points. This is bearish and shows weakness. MACD: The daily MACD painted a bullish cross over the weekend, but now the histogram is making lower highs. Chart by TradingView Bias The bias for ADA is bearish. Short-Term Prediction for ADA Price A retest of the key support at $0.30 seems likely since buyers have failed to gather momentum on this last rally. It is important for Cardano to stay above $0.30 as the alternative may prove quite costly. A break below $0.30 would open the way for bears to target $0.28, which would extend the bearish price action for ADA. The post Cardano Loses Moment, Here's the Key Support to Watch (ADA Price Analysis) appeared first on CryptoPotato.
---
Will Bitcoin (BTC) See A Christmas Rally? Here's What To Watch


After the recent speech by US Federal Reserve chairman Jerome Powell, there was a price firework on the stock market, from which Bitcoin also benefited. As a result, the BTC price has climbed to over $17,000. At press time, Bitcoin was trading at $16,982. However, the joy could not last long. The price is currently just bobbing along at the level reached. In the meantime, there are even signs of a slight downward trend again. In the 1-hour chart, investors should keep an eye on four levels. A fall below $16,727 could mean an erosion of the recent Powell gains. On the other side, a rise above the $17,250 level would clear the path towards the $17,800-$18,000 area. Bitcoin price, 4-hour-chart. Source. TradingView Did The Market Misinterpret Powell? The reaction of the Bitcoin market is actually also logical. Since the last meeting, Fed officials have repeatedly defended the restrictive monetary policy and demanded its continuation. That Powell now said that 'the time for moderating the pace of rate increases may come as soon as the December meeting' was a surprise. Still, the market overheard the hawkish comments. Thus, Powell also said that the fight against inflation is far from over. Therefore, he said, the Fed must keep its policy at restrictive levels 'for some time.' Powell also was tired of emphasizing that the Fed still has a long way to go to bring inflation down and that they probably need 'somewhat higher' interest rates than expected in the September projections. G...
---
Bitcoin Bulls Fight for $17K, Ethereum POW (ETHW) Skyrockets 20%: Market...


After tapping yet another two-week high above $17,000, bitcoin has returned to that particular level. Most altcoins are a lot calmer today, with a few exceptions, such as LUNC, TWT, and ETHW. Bitcoin Fights for $17K Ever since last week's price drop to a two-year low and the sideways trading during the weekend at $16,500, the primary cryptocurrency was showing signs of minor recovery amid speculations that this bear cycle could be at its end. This resulted in a price pump toward and beyond $17,000. In fact, the asset charted its highest price point in over two weeks yesterday at $17,250 (Bitstamp). However, the bears intercepted the move and pushed BTC south again. As of now, the cryptocurrency trades at around $17,000, down less than a percentage on a daily scale. Its market capitalization has remained above $325 billion, while its dominance over the altcoins has increased slightly to just over 38%. BTCUSD. Source: TradingView ETHW, TWT, LUNC Jump High The altcoins also charted some impressive gains in the past few days, but most have calmed now. Ethereum went from under $1,200 to a multi-week high of its own at over $1,300. Now, though, a minor daily retracement has pushed it back down below the latter. Binance Coin, Ripple, Dogecoin, and Solana are with daily losses as well of up to -3%. Cardano, MATIC, OKB, LTC, Shiba Inu, and TRX are with insignificant gains or losses. Polkadot has surged the most from the larger-cap alts. 2.6% increase has driven DOT to $5.5. Ethereum P...
---
Bitcoin Price Starts Technical Correction, Here's Key Support To Watch


Bitcoin price traded above the $17,000 resistance. BTC is correcting gains and might decline towards the $16,650 support zone in the near term. Bitcoin gained pace and cleared the $17,000 and $17,200 resistance levels. The price is trading above $16,650 and the 100 hourly simple moving average. There was a break below a major bullish trend line with support near $16,980 on the hourly chart of the BTC/USD pair (data feed from Kraken). The pair could correct lower towards the $16,650 and $16,500 support levels. Bitcoin Price Faces Bears Bitcoin price attempted a steady increase above the $17,000 resistance zone. It even broke the $17,200 level and settled above the 100 hourly simple moving average. However, the bears were active above the $17,200 level. A high was formed near $17,319 before the price started a downside correction. There was a move below the $17,000 support zone. The price declined below the 23.6% Fib retracement level of the upward move from the $16,000 swing low to $17,319 high. Besides, there was a break below a major bullish trend line with support near $16,980 on the hourly chart of the BTC/USD pair. Bitcoin price is still trading above $16,650 and the 100 hourly simple moving average. On the upside, an immediate resistance is near the $17,000 level. The first major resistance is near the $17,250 zone, above which the price may perhaps start another steady increase. In the stated case, the price could rise towards the $17,800 resistance. Source: BTCUSD on...
---
XRP Outperforms BTC in November, Here Are the Levels to Watch (Ripple Pr...


Ripple's monthly candlestick appears to be closing in the red tonight, despite the fact that the long lower wick implies the presence of buyers around $0.3. However, the cryptocurrency's performance in the past month has actually been stronger than Bitcoin's. Technical Analysis By Grizzly The Weekly Chart The weekly chart reveals that the downward trend initiated in April 2021 is continuing. The pair has made multiple attempts to break through the descending resistance line (in red) but has been stalled each time. The 14-week RSI, on the other hand, has moved away from the oversold zone and is approaching the middle line. The primary impediment to gaining momentum in the bullish zone with this indicator is the diagonal resistance (in yellow). If XRP can break through the resistance zone between $0.5 and $0.55 (in light blue), an upward surge with a goal of $0.8 will be a bit more likely to take place. This rally corresponds with the RSI moving above the baseline, which is a positive sign. If the asset closes below $0.3, sell setups would be triggered in what will likely be a bearish scenario. In this case, the likelihood of touching $0.24 increases. Moving Averages: MA20: $0.40 MA50: $0.53 MA100: $0.70 MA200: $0.49 Source: TradingView The XRP/BTC Chart After a lengthy period, XRP has managed to emerge from below the descending line (in red) against Bitcoin. Ripple is now prepared to retest the overhead barrier at 2900 SATs, which it failed to break on the first attempt. If it...
---
Dogecoin (DOGE) Remains Bullish Above $0.09 – Here Are Levels To W...


DOGE's price remains bullish as price hold above $0.1 to maintain its bullish sentiment DOGE's price remains strong as bulls dominate the market; the price aims for a rally toward $0.15 DOGE's price trades above the daily 50 and 200 Exponential Moving Averages (EMA) The price action displayed by Dogecoin (DOGE) has been a show to watch, outperforming the likes of Ethereum (ETH) and Bitcoin (BTC) in recent times. In the high timeframe, the price of Dogecoin (DOGE) looks strong, with a probable result of an uptrend movement if the market remains optimistic. Despite the relief bounce and uncertainty surrounding the crypto market, the FTX fiasco continues to act as a catalyst for the market to bottom out. The Domino effect of the FTX saga and other large investors has stalled the market, as it has yet to make a significant move, raising concerns about the market's direction. (Data from Binance) Dogecoin (DOGE) Price Analysis On The Weekly Chart Despite the relief bounce across the market, with the price of DOGE rallying from a weekly low of $0.08 to a high of $0.104, the crypto market remains uncertain and turbulent, affecting the price of DOGE. With so much news of a capitulation imminent for all crypto assets coupled with the FTX and other crypto projects suffering from bankruptcy, the bottom could be in soon. DOGE's price had a weekly close below a crucial area of $0.09 after showing so much strength rallying from a weekly low of $0.08 to a high of $0.088 as the ...
---
Ethereum Price Reclaims Demand Zone Of $1,200 – Here Are Levels To...


ETH price reclaims demand zone of $1,200 as the price aims to trend higher Price continues to look bearish with the market's current state, as most traders and investors remain cautious ETH price bounces from a low of $1,100 on the daily timeframe as it eyes a recapture of $1,300 above the 50 Exponential Moving Average (EMA) Ethereum (ETH) continues to display a better price action than Bitcoin (BTC) as the price reclaims the demand zone and eyes a further rally to a region of $1,300 if the crypto market remains calm ahead of a monthly close. Despite the relief bounce from Ethereum (ETH), the price still trades below the key region of interest that would attract the attention of many buyers. The Domino effect of the FTX saga and other huge investors has left the market at a standstill as the market is yet to make a major move leading to much fear about where the market could be headed. (Data from Binance) Ethereum (ETH) Price Analysis On The Weekly Chart Despite the uncertainty and turbulence that has affected the price of Ethereum (ETH) and the crypto market as a whole, with many altcoins struggling for survival, trying to stay afloat as the prices of altcoins continue in a downward price movement. ETH's price declined from a region of $1,450 to a region of $1,300 as ETH lost this key support. The price of ETH failed to hold above $1,300, leading to price retesting lower price points. The price of ETH continues to hold above $1,000, indicating a goo...
---
More Yieldwatch (

#WATCH

) News