| | | |
| --- | --- | --- |
| | Veritaseum | #VERI |
---
| | | | | |
| --- | --- | --- | --- | --- |
| VERI Price: | $24.89 | | Volume: | $38.1 K |
| All Time High: | $205 | | Market Cap: | $51.5 M |
---
---
| | | | | |
| --- | --- | --- | --- | --- |
| Circulating Supply: | 2,067,548 | | Exchanges: | 2 |
| Total Supply: | 100,000,000 | | Markets: | 4 |
| Max Supply: | 100,000,000 | | Pairs: | 3 |
---
---
---
The price of #VERI today is $24.89 USD.

The lowest VERI price for this period was $0, the highest was $24.89, and the exact current price of one VERI crypto coin is $24.88554.

The all-time high VERI coin price was $205.

Use our custom price calculator to see the hypothetical price of VERI with market cap of SOL or other crypto coins.
---
---
The code for Veritaseum crypto currency is #VERI.

Veritaseum is 6.5 years old.
---
---
The current market capitalization for Veritaseum is $51,452,049.

Veritaseum is ranking downwards to #342 out of all coins, by market cap (and other factors).
---
---
The trading volume is modest today for #VERI.

Today's 24-hour trading volume across all exchanges for Veritaseum is $38,143.
---
---
The circulating supply of VERI is 2,067,548 coins, which is 2% of the maximum coin supply.

A highlight of Veritaseum is it's limited supply of coins, as this tends to support higher prices due to supply and demand in the market.
---
---
---
---
VERI has limited pairings with other cryptocurrencies, but has at least 3 pairings and is listed on at least 2 crypto exchanges.

View #VERI trading pairs and crypto exchanges that currently support #VERI purchase.
---
---
---
---

Veritaseum Asset Backed Tokens


Veritaseum is a blockchain-based FinTech software development company that is opening the door for peer-to-peer capital markets through its digital asset research and technology platform. Of particular note, is our ability to create custom tokens that represent a proportionate share of value in hard assets that can be exchanged Peer-to-Peer in bearer form, efficiently and seamlessly. The Tokens represent title to ownership in the assets. To exemplify this, Veritaseum has created precious metal tokens: VeGLD (Gold Token), VeSLV (Silver Token) and VeSTB (Composite Stable Token) that can be widely and negotiably exchanged, and fully redeemed to the bearer. These tokens are backed, 100+%, by their assets. VeGLD and VeSLV — Key Features and Benefits100+% backed by the asset in high quality (.9999 fine gold and silver)Secure and insured with reliable depositories around the world for global redemptionFully redeemable*Value easily monitored through precious metals marketsEasily transferable to others through the blockchain, easily negotiable through market-based price discovery VeSTB — Key Features and Benefits100+% backed by our proprietary basket of precious metals in fine quality of .999 to .9999**Value stabilized to mimic performance and volatility of major global currencies (CNY, USD, EUR)Reduced long term volatility and/or increased value appreciation when compared to standalone precious metalsEnhanced div...
---
---
---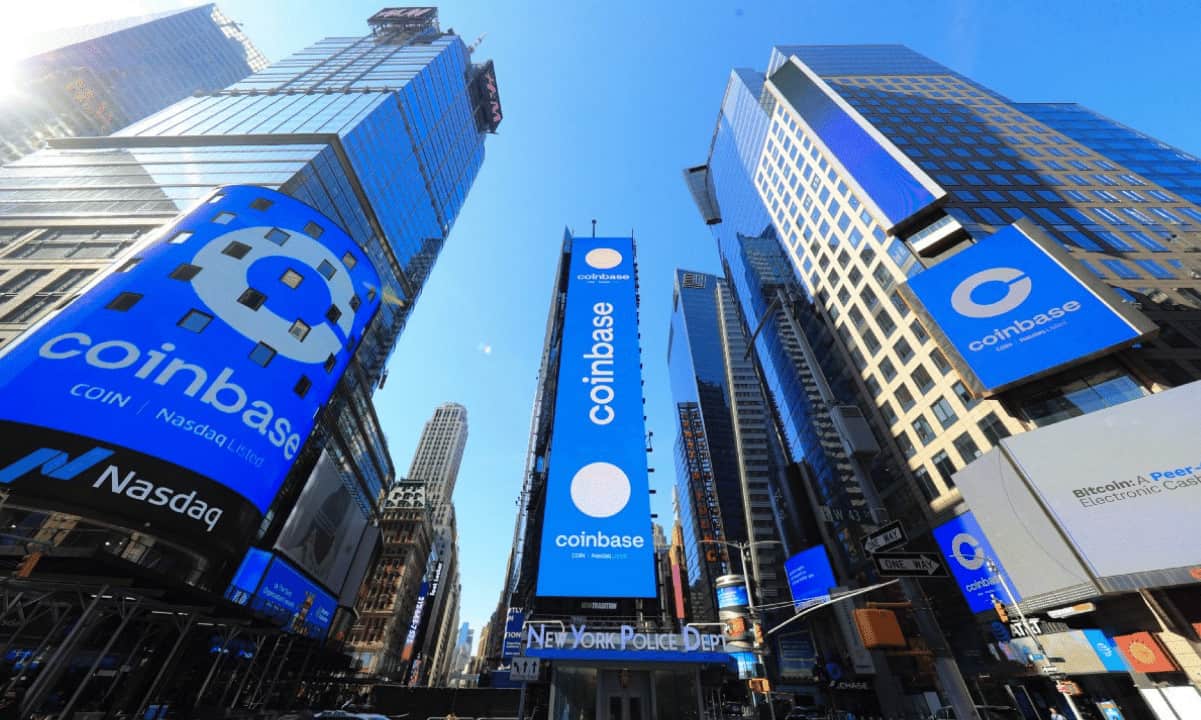 Coinbase Stocks Plummet 10% as Wells Fargo Says 'Sell' (Report)


The bear market has been tough for everyone, and holding on to Coinbase shares may not be wise, according to Wells Fargo. The multinational financial services company issued a profitability warning stating that the current market conditions may hurt the publicly traded crypto exchange. Despite having the early-mover advantage, Coinbase is now facing stiff competition from its rivals which have exploded the space in recent times. According to ? CNBC report, Wells Fargo implied that the company would sell COIN shares and set a $57 price target. Its analyst, Jeff Cantwell, ranked Coinbase with an Underweight rating, arguing that downward pressure on the exchange is inevitable and that the retail pricing is to blame. Following the projection, Coinbase shares (COIN) plunged nearly 10% after US markets opened on Thursday. At press time, it is trading at $60.93. Amid the industry-wide slump, the cryptocurrency exchange lost more than $1 billion in the second quarter. It generated a revenue of $808 million, down from $2.2 billion a year earlier. The company has endured a grim 2022, struggling with a slew of crypto market corrections that, in turn, tanked its stock price. It was also forced to lay off hundreds of employees. Troubles from the regulation side of things continue as the US Securities and Exchange Commission (SEC) intensified scrutiny over cryptocurrencies listed on the platform after deeming them as securities. The watchdogs previously slapped charges of insider trading ...
---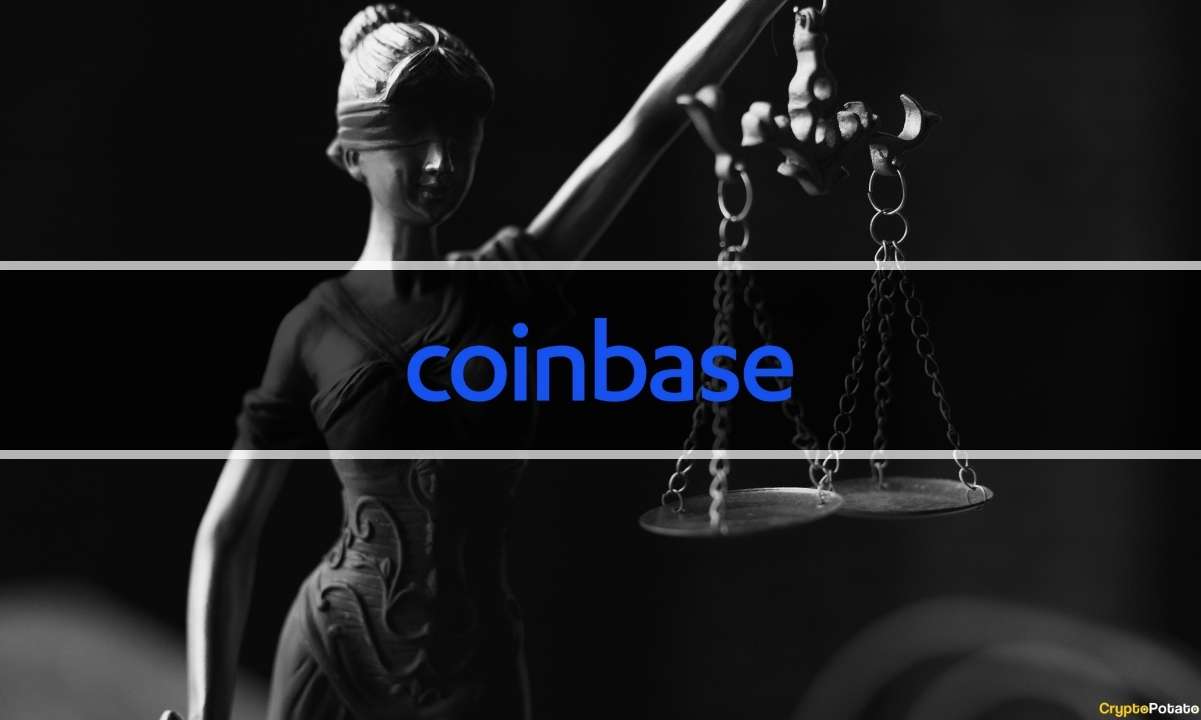 Coinbase Sued Again for $350 Million Over Patented Crypto Transfer Techn...


Coinbase – the largest cryptocurrency exchange in the United States – has been slapped with another multi-million dollar lawsuit. The company has been accused of patent infringement through several of its services, over which the plaintiff is seeking $350 million in damages. Another Coinbase Lawsuit Veritaseum Capital LLC filed the lawsuit on Thursday in a Delaware court. The firm claims that Coinbase has infringed a patent awarded to the company's founder Reggie Middleton in December by the U.S. Patent and Trademark Office. The patent surrounded a technology facilitating low-trust peer-to-peer value transfer "conditioned on input from or participation of a third party." The filing said Coinbase violated Middleton's intellectual property rights by infringing the patent's claims through multiple services on Coinbase's site. These include Coinbase Cloud, Coinbase Pay, Coinbase Wallet, Delegate and Validator software, and other technologies. Coinbase was apparently "uncooperative" with Veritasium when the latter attempted to settle the matter outside of court, according to attorney Carl Brundidge of Brundidge Stanger. "Defendant makes, uses, sells and/or supports infringing products and services on the Bitcoin, Bitcoin Cash, Litecoin, Ethereum and Solana platforms as well as NFTs for its products and offerings that run on top of and facilitate said platforms," the filing continues. As such,...
---
Ripple Lawsuit Makes XRP The Most Important Altcoin, Says Lawyer


"Considering Congress is not going to provide regulatory clarity […] the ruling by Judge Torres in the SDNY will decide whether the SEC has jurisdiction over the existing altcoins that have traded for years." FastMed founder Jason Williams, also known as Parabolic Guy, triggered a discussion on Twitter over the role of XRP in the digital asset space. The entrepreneur is also a Bitcoin investor with multiple investment exits in excess of $500 million and is a founding partner of Morgan Creek Digital Assets. The Bitcoin maximalist asked "Why is XRP important". Among the many comments was XRP Holders' attorney John Deaton's, who pointed the SEC v. Ripple case as a make or break for the crypto asset industry. OURT WILL DECIDE WHETHER THE SEC HAS JURISDICTION OVER EXISTING ALTCOINS "The SEC's argument regarding XRP makes XRP by far the most important altcoin in crypto. The SEC is alleging that today's XRP – the token itself – is a security, including secondary market sales – independent of Ripple", he wrote. "Considering Congress is not going to provide regulatory clarity (especially in an election year on the heels of the [Supreme Court] overturning Roe), the ruling by Judge Torres in the SDNY will decide whether the SEC has jurisdiction over the existing altcoins that have traded for years. "The SEC IS NOT only alleging the way Ripple offers and sales XRP is illegal but that ALL...
---
More Veritaseum (

#VERI

) News