| | | |
| --- | --- | --- |
| | Value Defi | #VALUE |
---
| | | | | |
| --- | --- | --- | --- | --- |
| VALUE Price: | $0.17 | | Volume: | $350.7 K |
| All Time High: | $8.86 | | Market Cap: | $867.9 K |
---
---
| | | | | |
| --- | --- | --- | --- | --- |
| Circulating Supply: | 5,038,334 | | Exchanges: | 6 |
| Total Supply: | 5,042,391 | | Markets: | 7 |
| Max Supply: | — | | Pairs: | 12 |
---
---
---
The price of #VALUE today is $0.17 USD.

The lowest VALUE price for this period was $0, the highest was $0.172, and the exact current price of one VALUE crypto coin is $0.17226.

The all-time high VALUE coin price was $8.86.

Use our custom price calculator to see the hypothetical price of VALUE with market cap of BTC or other crypto coins.
---
---
The code for Value Defi crypto currency is #VALUE.

Value Defi is 2.2 years old.
---
---
The current market capitalization for Value Defi is $867,920.

Value Defi is ranking upwards to #867 out of all coins, by market cap (and other factors).
---
---
The trading volume is medium during the past 24 hours for #VALUE.

Today's 24-hour trading volume across all exchanges for Value Defi is $350,693.
---
---
The circulating supply of VALUE is 5,038,334 coins, which is 100% of the total coin supply.

Note the limited supply of Value Defi coins which adds to rarity of this cryptocurrency and increases perceived market value.
---
---
---
---
---
---
---
---

Value DeFi x Ren Protocol


A partnership with the purpose of bringing native BTC liquidity to Binance Smart Chain! Motivation: Value DeFi and Ren Protocol will combine their resources to bring BTC and ZEC directly to Binance Smart Chain (BSC). Ren recently added BSC support to RenVM and released RenBridge 2, designed to easily bridge BTC, ZEC, DOGE, etc to other chains. Using this bridge, users can easily convert any amount of native BTC, etc to renBTC BEP-20 and vice versa. https://bridge.renproject.io With that said, this collaboration will facilitate some of the first BTC and ZEC stablepools on BSC; allowing users to trade $renBTC to $BTCB and $renZEC to $ZEC-B at very slippage. The pools are as follows: $renBTC / $BTCB $renZEC / $ZEC-B A Native RenVM Integration In addition to BTC and ZEC stable pools, Value DeFi x Ren will be exploring native RenVM integration via RenJS, which will allow direct deposits and withdrawals of real BTC and ZEC into the Value DeFI Platform, a first for Binance Smart Chain! The end product of this partnership is to enable a seamless option for DeFi users to deposit/withdraw BTC, ZEC, directly onto BSC to receive high yield. By using Value DeFi's tech and products, this process will have very low slippage and minimals fees. Therefore maximizing profits and user accessibility in the process. Looking Forward | Implementation The BTC and ZEC pools will go live on the 19th April week and once implemented, both teams w...
---

First vStake Pool in Partnership with CDO Finance


vBSWAP holders, we are extremely pleased to share with you our first vStake pool in partnership with CDO Finance. This recently introduced product will allow stakers in any of our vStake pools to receive profit-share from our BSC ecosystem. How does it work? Simply stake your tokens to a vStake and let the smart contract do the hard-work for you! About the vStake Pool: Stake vBSWAP tokens, to earn CODEX tokens!Total Tokens: 500 CODEXDistribution duration: 14 daysStart block: https://bscscan.com/block/countdown/6332000 (April 6th 10PM SGT)Finish block: https://bscscan.com/block/countdown/6710000 (April 20th 10PM SGT)Token rewards per block: 0.001322751322751 CODEX vFarm : In order to host the CODEX vStake pool, we will also provide a CODEX-BNB 70/30 vFarm that will have x0.3 vBSWAP rewards for 14 days with possible extension by voting at a later stage. What is CDO Finance? CDO.finance is the first yield farming project on Binance Smart Chain that offers dynamic risk exposure. Using Collateralized Debt Obligations products, CDO Finance's users can now obtain leveraged yield farm or risk protection with their assets. To learn more about CDO Finance, we advise you to visit their official communication channels About Value DeFi The Value DeFi platform is a suite of products that aim to bring fairness, true value, and innovation to Decentralized Finance. Their flagship products include vSwap, an automated market-maker...
---

Value DeFi x bEarn Fi (Next Level Strategic Partnership)


Since its launch on November 24 2020, bEarn Fi has always demonstrated to be a great partner for the on-going growth of the Value DeFi ecosystem. The two projects joined forces early one and they accomplished important milestones together; one of which being the creation of one of the most lucrative vFarms (BFI on Ethereum blockchain) with the highest APY to date on the Value DeFi platform. Due to the rising cost of ETH gas fees and the rising demand from our community, the Value DeFi recently expanded to Binance Smart Chain (BSC) and launched their first deflationary token on the network; vBSWAP. We believe this expansion is a great opportunity to move our partnership to the next level bEarn Fi will be collaborating with Value DeFi on multiple levels and both teams will commit to develop and allocate resources & new techniques to strengthen the existing collaboration:bEarn Fi will provide $1,000,000 in liquidity to the BDO-vBSWAP 70/30 pool for users to experience new trading options. This pool will be incentivized with vBSWAP on vFarm for at least 12 months after the TVL requirement is reachedbEarn Fi will work with Value DeFi on building vLott (Lottery), BDO & BFI and vBSWAP will be accepted as payment options to buy tickets. A 0.69% incentive fee from vLott will be distributed to BFI's stakers (bStake) while a 0.6% incentive fee will be used to buyback vBSWAP and burn.The two teams will join their development ...
---

vToken Whitepaper Summary


The purpose of this Medium article is to outline key components of the newly released vToken Whitepaper. For a more complete view of the system, the Official vToken Whitepaper can be referenced at: Whitepaper LinkIntroducing vTokens Users will now be able to move vUSD, vBTC and vDOT cross-chain in a decentralized manner, governed by VALUE holders. Notably, Polkadot (DOT) holders will be able to store and trade their tokens on the Ethereum blockchain, with the same applying to Bitcoin holders for both Ethereum and Polkadot. Value DeFi will become a viable option for users to exchange BTC and DOT with other ERC-20 tokens without going through a centralized exchange. Our vToken technology has been intentionally designed to be interchangeable as we plan to launch other vTokens to additional cross-chain partners/projects. After the successful launch of the first wave of vTokens, we will begin building our new decentralized lending platform — Value Lending. Accepting vUSD, vBTC, vDOT, ESD and BAC as a new class of seigniorage tokens. Value Lending articleSeigniorage — The Basics The core mechanics of seigniorage tokens is expansion and contraction. The algorithm used to calculate this rate is highly complex, but the result is quite simple and uses basic laws of economics. When a vToken is worth more than its peg (ie. vUSD > $1), the protocol is in expansion and vUSD will be minted. As increasing the supply causes in...
---

VIP 10: MultiStables Vault Exploit Post-mortem


Summary Following the MultiStables Vault Exploit Post-mortem https://link.medium.com/syV3D7uV4bb, we will create a compensation fund which will be funded by a combination of the dev fund, insurance fund and a portion of fees that are currently generated by the protocol. Motivation We propose some changes to the fee structure as follows: Increase vault performance fees to 20% and receipt from swap fees to 50% (previously was 14% and 30%) Then, we consider two options on how the fees go to the compensation fund: 1) 30% of all profits (with the new above fees) go to the compensation fund (exactly 6% of performance fee and 15% cut from swap fee). That means governance vault stakers will receive 14% of performance fee and 35% cut from swap fees (which is same performance fee as before and 5% more fee from cut) 2) 50% of all profits go to the compensation fund (that means 10% performance fee and 25% cut from swap fee). Governance vault stakers will receive 10% performance fee and 25% cut from swap fee (a bit lower) To make the accounting part for affected users as seamless as possible, an IOU token named $VBOND will be created at a 1:1 ratio for every dollar lost by affected farmers at the MultiStables vault with some enhancements. 6110772.30995$ was lost in the incident, so 6110772.30995 $VBOND will be created. The two addresses which received 45K DAI and 50K DAI respectively from the exploiter will see their $VBOND claimed amo...
---

Elastic Decentralized Loans powered by Chainlink


Introducing vUSD and vETH Note: This article represents a snapshot of a work in progress for the upcoming rebase decentralized lending platform. All the descriptions in this article are subject to change at anytime. We invite the community to refine these ideas with us to make a better platform. Digital assets pegged to a stable asset with elastic supplies are a fundamentally new paradigm in the world of decentralized finance. These assets work by pegging a token to a price feed with pre-defined "rebasing" rules. If these assets were securities and not digital commodities, rebasing events, when the supply of the asset has changed, would be equivalent to automatic stock splits or reverse stock splits. In the absence of external market forces, speculation drives the market mechanics of elastic assets with traders designing strategies based primarily on the market capitalization of the underlying asset. No inherent incentive exists for traders to maintain a peg. Let us quickly review a simplified version of the rebasing mechanics of vUSD and vETH. For those unfamiliar with the concept, the process is straightforward. At a high level, if the price of vUSD exceeds $1.10 (based on some oracle price feed), then the supply of vUSD expands and all holders receive the same increase of vUSD. Holders include automated market maker smart contracts and other bonding curves. Since the supply in the reserve pool of an AMM for vUSD has ...
---

Roadmap update : Future Features


Roadmap update : Future Features New Released Features : Read more here ★ Composite Vaults. Future Features : Read more below ★ Improved Vaults. ★ FaaS Phase 2. ★ Decentralized Secured Loan Marketplace. Collateralize LPs, Borrow vUSD! Find out more here. ★ Core Upgrade for Value Liquid to use an external router instead of Balancer's internal proxy. Estimated savings of up to 70% cheaper gas price! ★ Value DeFi Goes Cross-chain. ★ Vaults-as-a-Service. New Stables Vault Farming BarnBridge (BOND) The strategy is quite simple, focus on farming BOND and auto-sell the harvest when epoch changes and the rewards become available. The code is based heavily on the Composite vault because the reward mechanism of BarnBridge is similar to Balancer (rewards are claimed weekly at a certain time instead of anytime). We believe we could improve the user-experience of BOND farmers by creating this vault. MultiStaking Vault, with External Strategy Customization After doing a lot of market research, we concluded that many DeFi tokens have their own staking pool for their own tokens with some disadvantages:High cost in gas for small users to claim the staked rewards and sell it for profit (or restake it for more compounded interest)Most staking pools do not have any auto-compounding capability For example, the MultiStaking vault will:Take the DODO token from users as depositStake at the DODO staking poolClaim the rewa...
---

Roadmap Update: New Released Features


New Released Features ★ Composite Vaults. Read more below. Future Features : Read more here ★ Improved Vaults. ★ FaaS Phase 2. ★ Decentralized Secured Loan Marketplace. Collateralize LPs, Borrow vUSD! Find out more here. ★ Core Upgrade for Value Liquid to use an external router instead of Balancer's internal proxy. Estimated savings of up to 70% cheaper gas price! ★ Value DeFi Goes Cross-chain. ★ Vaults-as-a-Service. Composite Vaults for UNI LPs, Farming Sushi and Balancer The newly released vaults (named Composite vaults) use an upgraded version of Vault v1 (single share with multi-strategy). The vaults accept multiple inputs: UNI v2 LP, SLP, BPT or other paired assets directly. In addition, there is a converter contract to move between different LP assets. Why is this safer than MultiStables Vault? Composite Vaults are not multi-asset vaults that run multiple strategies with multiple LP assets. As such, there is no need to calculate conversion rates between various LPs, which led to the MultiStables security breach. CompositeVaults:Pros: there is a separate vault for each asset. As such, deposited LP assets will stay in the same form in the vault and will not be susceptible to external price feed attacks.Cons: There is no auto-rebalancing feature to optimize APY as in MultiStables Vault. Users will need to switch between vaults manually (we make the switch easier for users with our UI) All the co...
---

ValueDeFi Integrating Chainlink Price Feeds to Ensure Maximum Security for Relaunch of…


ValueDeFi Integrating Chainlink Price Feeds to Ensure Maximum Security for Relaunch of MultiStables Vault In light of the recent flash loan exploit on our previous oracle mechanism, we have engaged multiple security experts to find a solution for securing the ValueDeFi protocol. After many focused discussions and weighing the different options, we found Chainlink to be the best oracle solution that provides a sufficiently robust and tamper-resistant price oracle solution capable of mitigating flash loan attacks. The MultiStables Vault relaunch will utilize Chainlink Price Feeds for all supported stablecoins to ensure our oracles maintain round the clock market coverage across all trading environments. This removes our exposure to temporary flash loan-induced price distortions that exist when pulling data straight from Curve.finance's on-chain liquidity pools or any other on-chain generated price feed such as Uniswap.exchange. Backed by high quality data, secure and transparent oracle infrastructure, and strong economic incentives, Chainlink's decentralized price feeds are inherently resilient against flash loan attacks thanks in part to the wide market coverage they provide. As such, we have elected to use Chainlink's existing stablecoin price feeds to calculate the underlying value of our Liquidity Pool tokens, preventing manipulation of user-backed reserves from occurring. To better understand how Chainlink will secur...
---

MultiStables Vault Exploit Post-Mortem


Summary: The ValueDefi MultiStables vault was recently the subject of a complex attack that resulted in a loss of user deposits. What follows below is a post-mortem analysis and a description of proposed actions to mitigate economic impact on the community. The Incident: On Nov 14th 2020 at 03:36:30 PM UTC, a hacker performed a flash-loan exploit on the MultiStables vault of ValueDeFi protocol, which resulted in a net loss of roughly 6mil$. The new vault uses our new code of vault v2, which had not been audited. Our Solidity lead dev has provided a summary of the attack that illustrates the main points with approximated values. (https://etherscan.io/tx/0x46a03488247425f845e444b9c10b52ba3c14927c687d38287c0faddc7471150a) [1] Flash loan 80k ETH on Aave, buy 116m DAI and 31m USDT [2] Deposit 25m DAI to Vault (via Bank — did not check for smart contract entrance): get back 24,956,075 mvUSD [3] Swap 91m DAI to 90m USDC, and 31m USDT to 17m USDC, leave the 3pool almost no USDC At this moment, the Vault has 8.5m 3Crv, 2.2m BCrv and 300k CCrv: Total 3Crv balance of Vault = 8.5m + convert_rate_bcrv_to_3crv(2.2m) + convert_rate_ccrv_to_3crv(300k) convert_rate_xxx_to_3crv(A) = convert A xxx to B USDC and add B USDC to the 3pool. Since the 3pool has no USDC the 3Crv calculated by 3pool will be ~3x to normal rate. -> Total 3Crv balance of Vault = 14.5m — not 11m as it should [4] Withdraw 24,956,075 mvUSD from DAI. Shar...
---
---
---
Tesla's SEC Filing Shows Bitcoin Fair Market Value of $191 Million


Tesla's latest filing with the U.S. Securities and Exchange Commission (SEC) shows that the fair market value of the company's bitcoin holdings was $191 million at the end of 2022. In addition, billionaire Elon Musk's electric car company recorded $204 million of impairment losses resulting from changes in the prices of bitcoin.Tesla's Digital Assets and Its Bitcoin's Fair Value Elon Musk's electric car company, Tesla (Nasdaq: TSLA), filed its annual report for the year ended Dec. 31, 2022, with the U.S. Securities and Exchange Commission (SEC) on Monday. The filing shows that the fair market value of Tesla's BTC holdings was $191 million at the end of 2022 while their carrying value was $184 million, as Bitcoin.com News previously reported. 'As of December 31, 2022, and 2021, the carrying value of our digital assets held was $184 million and $1.26 billion, which reflects cumulative impairments of $204 million and $101 million, each period, respectively,' the company detailed, elaborating: The fair market value of such digital assets held as of December 31, 2022 and 2021 was $191 million and $1.99 billion, respectively. The filing also notes that during the two years ended Dec. 31, 2022, Tesla 'purchased and/or received an immaterial amount and $1.50 billion, respectively, of digital assets.' The electric car company invested $1.5 billion in bitcoin in Q1 2021 but sold 75% of its holdings in Q2 2022. The company also accepts the meme cryptocurrency dogecoin (DOGE) for some me...
---
Bitcoin Exchange Outflows Reach Highest Value Since FTX Crash, Bullish?


The relevant indicator here is the 'all exchanges netflow,' which measures the net amount of Bitcoin exiting or entering into the wallets of all centralized exchanges. The metric's value is calculated by taking the difference between the inflows (the coins going in) and the outflows (the coins moving out). When the indicator has a positive value, the inflows overwhelm the outflows, and a net number of coins are deposited to exchanges. As one of the main reasons investors deposit to exchanges is for selling purposes, this trend can have bearish implications for the price of the crypto. On the other hand, negative values imply that a net amount of supply is currently being pulled off these platforms. Generally, holders withdraw their coins from exchanges to hold onto them for extended periods in personal wallets. Thus, such metric values can signal that investors are accumulating at the moment, which may have a bullish impact on the price. Now, here is a chart that shows the trend in the Bitcoin all exchange's netflow over the last few months: As shown in the above graph, the Bitcoin exchange netflow recorded a deep negative spike during the past day. This outflow amounted to around 7,000 BTC, leaving the wallets of these platforms the largest value the metric has seen since the FTX crash back in November of last year. From the chart, it's apparent that the aftermath of FTX's collapse saw some substantial outflow values. The reason behind that is that a known exchange like FT...
---
Bridged Bitcoin on Avalanche Surpasses Value Locked on the Lightning Net...


Members of the crypto community have been discussing the number of bitcoins that have been bridged over to the Avalanche network, which is now larger than the total value locked on the Lightning Network. At the time of writing, there are 5,493 bitcoins circulating on the Avalanche blockchain, while the Lightning Network holds 5,248 bitcoins.Number of Bitcoin Bridged to Avalanche Climbs Past Lightning Network Capacity This past week digital currency advocates have been discussing the rising number of bitcoin (BTC) bridged over to the Avalanche (AVAX) network. Seven days ago, the crypto asset known as BTCb saw its supply surpass the number of bitcoins locked on the Lightning Network (LN). The reason for the celebration is that it took much less time to beat the LN's total value locked (TVL) or capacity. At the time of writing, the LN has around 5,248 bitcoin TVL, which is worth around $120 million using today's BTC prices. A week ago on Jan. 16, an Avalanche (AVAX) supporter known as 'Ojrdev' tweeted about the number of bitcoins transferred to the AVAX chain. 'Avalanche has transferred more [bitcoin] (BTCb) than is locked in [the] Lightning Network,' Ojrdev tweeted. 'The Avalanche consensus mechanism is also faster than Lightning.' Many other AVAX supporters agreed and celebrated the milestone. While the LN currently holds 5,248 BTC, the number of BTCb, according to snowtrace.io, is around 5,493 BTCb, worth $125.5 million using current BTC exchange rates. During the same peri...
---
Ethereum Gas Fees Spike as ETH Value Rises: Average Onchain Fees Jump by...


While the second-largest crypto asset by market capitalization, ethereum, has risen 27% against the U.S. dollar in the last two weeks, the network's average and median-sized gas fees have increased by more than 50%. On the first day of 2023, the average fee to spend ether was around $2.93 per transfer, but today the average cost is 54% higher at $4.52 per transfer.Rise in Ethereum Value Leads to Increased Onchain Transaction Costs Sending ethereum (ETH) is becoming more costly as the crypto asset's value has risen greatly over the last 14 days. At the time of writing, ether is trading at $1,542 per unit, after reaching a high of $1,606 per unit during the same 24-hour period on Jan. 18, 2023. As ethereum's value in U.S. dollars has increased, the cost to move ether and the myriad of ERC20 tokens has also risen. Data from bitinfocharts.com indicates that on Jan. 1, 2023, the average ether gas fee was $2.93 per transfer. 18 days later, the average fee to send ethereum is 54% higher at $4.52 per transaction. Bitinfocharts.com's median-sized ethereum fee chart highlights a similar pattern. 18 days ago on the first day of 2023, bitinfocharts.com's median ether fee chart showed the cost was around $1.06 per transfer to send ethereum. On Wednesday, the same chart showed the cost has risen to 0.0013 ETH per transfer or roughly $1.96 using current ether exchange rates. That means the median-sized ethereum fee has jumped 84% since Jan. 1. Furthermore, while the gas measurement is usua...
---
Defi Lending Sector Experiences Major Shake-Up: 71% of Total Value Locke...


Decentralized finance (defi) has continued to remain deeply ingrained in the cryptocurrency economy as the ecosystem provides users with a non-custodial way to exchange digital assets, lend cryptocurrencies, issue stablecoins, and ways to profit from arbitrage. In the lending sector of defi, a lot has changed during the last 12 months as lending applications like Terra's Anchor Protocol bit the dust, and 71.95% of the total value locked in defi lending protocols evaporated.From $37 Billion to $10 Billion: The Top Five Defi Lenders Then and Now Last year around this time, decentralized finance lending protocols held $37.41 billion in total value locked (TVL), and the defi protocol Aave dominated with $12.87 billion. An archive.org snapshot from Jan. 10, 2022, shows that Aave's $12.87 billion TVL was larger than the TVL the top five defi lending protocols held on Jan. 17, 2023. Data shows that the top five defi protocols in mid-Jan. 2023 include Aave ($4.58 billion), Justlend ($3.02 billion), Compound ($1.85 billion), Venus ($813.63 million), and Morpho ($221.59 million). Currently, all five of the aforementioned defi protocols have a combined TVL of around $10.49 billion. On Jan. 10, 2022, Terra's Anchor Protocol held approximately $8.5 billion in value, but now the defi protocol is in ashes. Anchor was one of the main components in the Terra ecosystem as terrausd (UST) holders deposited UST for a 20% annual percentage rate return that compounded daily. But in May 2022, UST ...
---
MATIC Whale Pushes Coin Value With Massive Moves


The few months toward the end of 2022 brought devastating events in the crypto industry. With the collapse of the FTX crypto exchange, chaos erupted in the crypto markets. Prices of almost all the crypto assets took a hit. Also, the negative contagion effect sprung up within the crypto space as the number of investors who lost funds on the platform kept increasing. However, the beginning of this new year shows signs of a positive dawn for most crypto assets. The crypto market has started seeing some green performance. For instance, MATIC has shown impressive performance by soaring on the chart. Increased Trading Volume For MATIC Recently, crypto whales are showing more interest in MATIC due to upward price movements in the coin this year. The 24-hour trading volume for MATIC sits at over $376 million, showing a surge of 174.80% and implying increased interest in the token. An anonymous whale was reported to have transferred MATIC tokens worth approximately $8 million. The transfer was done on the Binance crypto exchange as a single transaction. Lookonchain, an on-chain data provider, reported the whale's transfer on its Twitter page. According to the data provider, the whale has been gathering Polygon tokens from different exchanges and through staking. The whale's address has gotten up to 153 million MATIC tokens at an average price of $1.16 Also, on January 5, Lookonchain reported a huge MATIC transaction from another crypto whale SmartMoney. The whale is known...
---
AVAX Value Drops By 2% Following Grayscale Removal of Avalanche From Lar...


In its latest quarterly update, Grayscale announced the rebalancing of funds for the fourth quarter of 2022. As part of the rebalancing, Grayscale sold off a certain amount of its Digital Large Cap Fund and dumped its held tokens, including Avalanche Network token AVAX. AVAX has slipped by 2% following the sell-off in the past 24 hours. According to Grayscale, the sold-off AVAX tokens were replaced with the purchase of the existing fund components in proportion to their respective weightings. Grayscale Purchased And Existing Tokens The AVAX sell-off was only part of the CoinDesk Large Cap Select Index and Grayscale Digital Large Cap Fund. In its CoinDesk Smart Contract Platform Select Ex ETH Index and Grayscale Smart Contract Platform Ex-Ethereum Fund portfolio rebalancing, the company sold off Algorand native token ALGO. In its CoinDesk DeFi Select Index methodology, Grayscale adjusted its DeFi Fund's portfolio and purchased Synthetix (SNX) after selling some existing assets. As of now, the Grayscale portfolio fund now includes 65% Bitcoin (BTC), 30% Ethereum (ETH), 1.86% Cardano (ADA), 1.39% Polygon (MATIC), and 1% Solana (SOL). Meanwhile, its DeFi Fund's Fund Components include 65.05% Uniswap (UNI), 12.39% Aave (AAVE), 8.15% MakerDAO (MKR), 6.02% Synthetix (SNX), 4.58% Curve DAO Token (CRV), and 3.81% Compound (COMP). Since July, Grayscale has been carefully monitoring the CoinDesk Large Cap Select Index. The index launched in Apr...
---
Bahamas Regulator Disputes FTX's Claim About Value of Seized Cryptocurre...


The Securities Commission of the Bahamas has disputed FTX's claim that the value of the cryptocurrencies it seized from the bankrupt crypto exchange was not $3.5 billion. The new FTX chief's 'continued lack of diligence when making public statements concerning the Commission is disappointing,' the Bahamian regulator stressed.Bahamas Regulator and FTX Disagree on the Value of Seized Crypto Assets The Securities Commission of the Bahamas issued a statement Monday to 'correct material misstatements' made by the new FTX CEO, John J. Ray III, regarding the value of the cryptocurrencies it seized from FTX. Ray represents U.S. FTX debtors in the crypto exchange's bankruptcy filing (Chapter 11 Debtors). The Bahamian regulator explained that on Dec. 30, 2022, FTX and Ray 'publicly challenged the Commission's calculations' of the value of the crypto assets transferred to its digital wallets on Nov. 12. According to the Commission, over $3.5 billion in cryptocurrencies were seized from FTX. However, Ray argued that the value of the digital assets transferred on that date was actually about $296 million. In its Monday statement, the Commission said that the U.S. FTX debtors' calculations 'were based on incomplete information,' asserting: The Chapter 11 Debtors chose not to utilize their ability to request information from the joint provisional liquidators pursuant to a court order of the Supreme Court of the Bahamas… The U.S. debtors' continued lack of diligence when making public...
---
While His Digital Trading Cards Tumble in Value, Trump Says His 'Cute' N...


After climbing to a high of 0.79 ether on Dec. 17, 2022, Donald Trump's non-fungible tokens (NFTs) have dropped considerably in value over the last 12 days. On Dec. 29, 2022, Trump's NFT collection has a floor value of 0.15 ether, which is around 81% lower than the floor value highs recorded last week.Trump Digital Collectibles Slide Significantly in Value Since the Launch, After Looking at the Art Trump Was Pleased With His 30-Inch Waistline The 45th president of the United States, Donald Trump, recently released 45,000 non-fungible tokens (NFTs) and during the first day of the sale, each NFT was sold for $99 per unit. Trump's NFTs started trading on secondary NFT markets on Dec. 15, 2022 and had a floor value of around 0.1 ether or around $125 for the most inexpensive Trump NFTs. Two days later, Bitcoin.com News reported on how Trump's NFTs skyrocketed in value after being mocked by a large number of left-leaning political commentators. The same day, on Dec. 17, 2022, Trump's NFT floor price jumped to an all-time high of around 0.79 ether or around $940 per unit, according to stats from the leading NFT marketplace Opensea. Since then, however, Trump's NFT collection has seen its floor price slip all the way down to 0.15 ether ($180), which is 8.54% lower than the floor values recorded 24 hours ago. Metrics indicate that on Dec. 29, 2022, 9% or 3,864 Trump NFTs are listed on Opensea, and in total, there are roughly 15,083 unique Trump NFT...
---
Silver and Gold — Precious Metals Stored Value This Year Outperfor...


Gold prices are ending the year a hair below the values recorded 12 months ago. Statistics on Dec. 26, 2021, show the U.S. dollar value per ounce of gold was $1,810 per unit, and today gold is $1,797 per ounce. Silver, on the other hand, managed to increase a hair in value since last year, as prices climbed from $23.04 per unit to the current USD value of around $23.72 on Dec. 26, 2022.Gold Dropped a Hair During the Last Year, While Silver Rose a Touch - Precious Metal Assets Managed to Hold Value All Year Long Despite the Macroeconomic Calamity and Energy Crisis While precious metals like gold and silver fluctuated in U.S. dollar value during the last year, gold and silver year-to-date price statistics show prices are pretty much the same as last year. Gold is down a touch during the last 12 months as it was trading for $1,810 per ounce and today it's trading 0.71% lower at $1,797 per ounce. Silver was $23.04 per ounce and today it's 2.95% higher in value at $23.72 an ounce. 2022 was an interesting year for gold as the precious metal reached a lifetime price high on March 8, 2022, as one ounce of gold reached $2,070 per unit. While silver tapped a high on the same day, the metal still has a long way to go before catching up to the $40 an ounce range reached in 2011. Silver came awfully close to surpassing the $27 per unit range on March 8, 2022. Both precious metals did a lot better than the top two cryptocurrencies bitcoin (BTC) and ethereum (ETH). Metrics show BTC is dow...
---
BTC Wraps up 13 Consecutive Years of Recorded Market Value, With No Sant...


By the end of this year bitcoin will have 13 consecutive years of recorded market value under its belt. Seven of those years saw Santa rallies all the way up until New Year's Eve, and five of the 13 years saw bearish returns from Dec. 1 to Dec. 31. There's still six more days left until the end of 2022, but current market action seems to point toward negative returns this month.13 Years of Bitcoin Prices in December 2022 wasn't the greatest year for bitcoin (BTC) in terms of market value measured in fiat. At the start of the year, BTC was trading for roughly $46K per unit and since then, the price has tumbled 63% since the first of Jan. 2022. According to records, the first recorded nominal value of bitcoin in U.S. dollars was on Oct. 5, 2009 and it was selling for $0.00764 per BTC on New Liberty Standard (NLS). At that rate, whoever was buying bitcoins at that time via NLS could get around 1,309.03 BTC for $1. We cant really count 2009, as seeing gains during the last month of the year, as recorded prices are sporadic. However, records show on Dec. 17, 2009, one could get around 1,630.33 BTC for for a single greenback. On Dec. 28, 2009, NLS quotes are around 1,578.76 BTC for $1. In Dec. 2010, BTC's price was much higher and on the first day of the month, BTC exchanged hands for $0.21 per coin. By Dec. 31, 2010, a single bitcoin was 42.85% higher at $0.30 per unit. Bitcoin would also see gains during the last month in 2011, and 2012. In 2011, BTC traded for $2.97 per unit o...
---
World Cup Win Not Enough To Save Argentina Fan Token From Losing 50% In ...


After beating France in the dramatic final of the 2022 Soccer World Cup in Qatar on Monday, Argentina won its third world title. The win that Argentina achieved is destined to go down in history as a momentous event. But, despite the dramatic victory, the country's fan token ARG shed nearly half of its value, trading for as low as $2.68 from over $6, down 24% in the last 24 hours, data from Coingecko shows. The European soccer token lost 49.5% of its value. market cap likewise decreased by half - from $22 million to $11 million over the same timeframe. ARGENTINA ARE WORLD CHAMPIONS!! #FIFAWorldCup | #Qatar2022 — FIFA World Cup (@FIFAWorldCup) December 18, 2022 World Cup Win Fails To Kickstart ARG Price The reduction in the value of the crypto asset is unexpected, as holders anticipated the victory would boost ARG's valuation. ARG lost approximately 30 percent of its value in the first few days of the competition after Argentina's shocking loss to Saudi Arabia. ARG, a token issued via the consumer-facing platform of Socios.com that offers its owners an increased fan interaction with the Argentine squad, had earlier rallied on major victories, such as the semi-final match against Croatia. ARG was introduced in July 2021 and surged above $9 on November 18 — two days prior to the start of the World Cup. It has dropped roughly 70 percent from its all-time high since then. Meanwhile, ARG's price performance after the World Cup is comparable to that...
---
Donald Trump Trading Card NFTs Skyrocket in Value Despite Being Mocked f...


After the former 45th president of the United States, Donald Trump revealed his non-fungible token (NFT) trading card collection, Trump's NFTs sold out within hours after the announcement. Statistics from Opensea, three days after the sale, show that the Trump NFT trading card collection's floor value is now .49 ether or roughly $578.Trump NFTs Sell out, Cards Quadruple in Value on Opensea, Left-Leaning Political Commentators Are Outraged Donald Trump once said in 2019 that he was not a fan of bitcoin (BTC), and today the former president has leveraged blockchain technology to release his NFT trading cards. The collection of 45,000 cards features images of Trump dressed as Superman, an astronaut, a cowboy, and many other designs. However, there's been accusations that the team behind Trump's NFTs used stock images from Shutterstock and left the Shutterstock watermarks on the NFT photos. Half the people mocking Trump for selling NFTs today were silent when he was selling out our nation's future through record inflation. - Libertarian Party (@LPNational) December 15, 2022 Despite the claims, Trump's NFT cards have been very popular and during the last 24 hours, cryptoslam.io stats show Trump's collection is the second-largest in sales behind Bored Ape Yacht Club (BAYC). Trump NFT sales increased by 50.19% during the past 24 hours and there's been $3,597,251 in sales. The $3.5 million in sales was across 4,749 transactions and 1,839 buyers and 2,155 sellers. Good morning and ...
---
Decentralized Finance Protocols Flounder as Value Locked in Defi Shed Mo...


On December 12, 2022, the total value locked (TVL) in decentralized finance (defi) has been range bound after falling 25.5% from $55.94 billion on Nov. 5, to today's $41.67 billion. Moreover, during the past 12 months, the TVL in defi dropped 82.56% from roughly $239 billion in Dec. 2021, to today's aggregate.Smart Contract Token Economy and Defi Sector Struggle Following Last Month's FTX Fiasco Decentralized finance (defi) has suffered a great deal from the FTX fiasco as the total value locked (TVL) in defi has shed 25.5% in value in 37 days. At the time of writing, the TVL in defi today is an estimated $41.67 billion and the TVL has declined 1.63% in the past 24 hours. The defi protocol Makerdao commands the largest TVL today with $6.26 billion in value locked, and a dominance rating of 15.02% against the rest of the defi protocols' TVL standings. Defillama.com metrics indicate that during the course of the last month, Makerdao's TVL shrunk by 8.41%. Following Makerdao, the top defi protocols in terms of TVL size include Lido, Aave, Curve, Uniswap, Convex Finance, Justlend, Pancakeswap, Compound Finance, and Instadapp respectively. Out of the entire top ten, Aave saw the largest monthly loss after it shed 15.18% in value in 30 days. On the other hand, Convex Finance's TVL metrics increased by 43.87% during the last month. Ethereum holds the most value locked out of all the blockchains with $23.98 billion or 57.55% of the aggregate locked in defi today. Binance Smart Chain ...
---
Nobel Laureate Ben Bernanke Blasts Cryptocurrencies, Says Tokens 'Have N...


Ben Bernanke, former chairman of the Federal Reserve and also the winner of the 2022 Nobel Prize in economics, has recently blasted the concept of cryptocurrencies. In an interview with Dagens Nyheter, one of the biggest Swedish journals, Bernanke remarked that cryptocurrencies have not proven they have any economic value at all. Ben Bernanke Blasts Crypto The demise of certain cryptocurrency companies like FTX, which was one of the largest cryptocurrency exchanges, and also crypto lenders such as Celsius and Blockfi, has made analysts reassess the real contribution that cryptocurrencies have on the field of economics. Ben Bernanke, one of the most renowned economists and co-winner of the 2022 Nobel Prize in economics for his research on banks and financial crises, recently stated his opinion on cryptocurrency in the wake of the current situation the market is facing. In an interview published by the Swedish journal Dagens Nyheter on Dec. 7, Bernanke stated he does not think cryptocurrencies constitute a threat to the current financial system because no bank is sitting on a large pile of these assets. He stated: I believe that so far cryptocurrencies have not been shown to have any economic value at all. Bernanke's negative opinion on crypto is not new, as he has also made similar remarks in the past. In May, Bernanke said bitcoin was used 'mostly for underground economy activities and often things that are illegal or illicit.' He further explained that while bitcoi...
---
Bitcoin Bearish Signal: MPI Records Highest Value Since April 2022


On-chain data shows the Bitcoin MPI has surged to its highest value since the April of this year, a sign that may prove to be bearish for the crypto's price. Bitcoin Miners' Position Index Has Spiked Up During Past Day As pointed out by an analyst in a CryptoQuant post, this instance is the fifth time that the metric has sent a warning signal. The 'Miners' Position Index' (or the MPI in short) is an indicator that measures the ratio between the miner outflows in USD, and the 365-day moving average of the same. Generally, miners transfer coins out of their wallets (that is, make outflow transactions) for selling purposes. Thus, the MPI can tell us whether miners are selling more or less right now compared to their past year average. When the value of this metric is high, it means miners are dumping more than usual currently. On the other hand, low values suggest these chain validators aren't doing any heavy selling at the moment. Now, here is a chart that shows the trend in the Bitcoin MPI over the past year and a half: The value of the metric seems to have been pretty high recently | Source: CryptoQuant As you can see in the above graph, whenever the Bitcoin Miners' Position Index has crossed above a value of 2 during the past year, the price of the crypto has seen a decline shortly after. There have been five such spikes in 2022 so far, the latest of which has only just been recorded in the last 24 hours. This current surge has now taken the indicator's value to the highe...
---
Chainlink May Rise 25% This Week As Bulls Work To Reclaim Its Pre-Crash ...


The use of the native token of Chainlink is seeing a decent rise. Today alone, the price of LINK has increased by 2.0% in the last 24 hours, as measured by statistics from CoinGecko. Though not a big deal in terms of massive increases, it pumps up the bulls. In the weekly and bi-weekly timescale, the token shot up to 11.6% and 22.4% respectively. Meanwhile, let's take a quick look at how the token has been performing: The Proof-of-Reserve mechanism used by Chainlink is open and trustworthy, which encourages investment CoinGecko has observed a surge in price, an indication of rising investor interest Negative confirmation delays any decline, while positive indicators and investor optimism ease the breach at $7.808 barrier This price movement made by LINK is just after BTC's pullback. Not to mention that Chainlink's official Twitter released its own version of a Proof-of-Reserve system. According to the Tweet, this transparent system will satisfy the demands of consumers, especially after FTX's mismanagement of user funds that resulted in the downfall of the crypto exchange. Investor Confidence Needs Boost? With investor confidence low, the price increase can be explained by the recent rise in BTC and the introduction of Chainlink's POR system. As of this writing, the correlation between Bitcoin and LINK is 0.82. However, the token's price may experience a period of correction if the trust boost that prompted the recent price surge is reversed. Chart: Trad...
---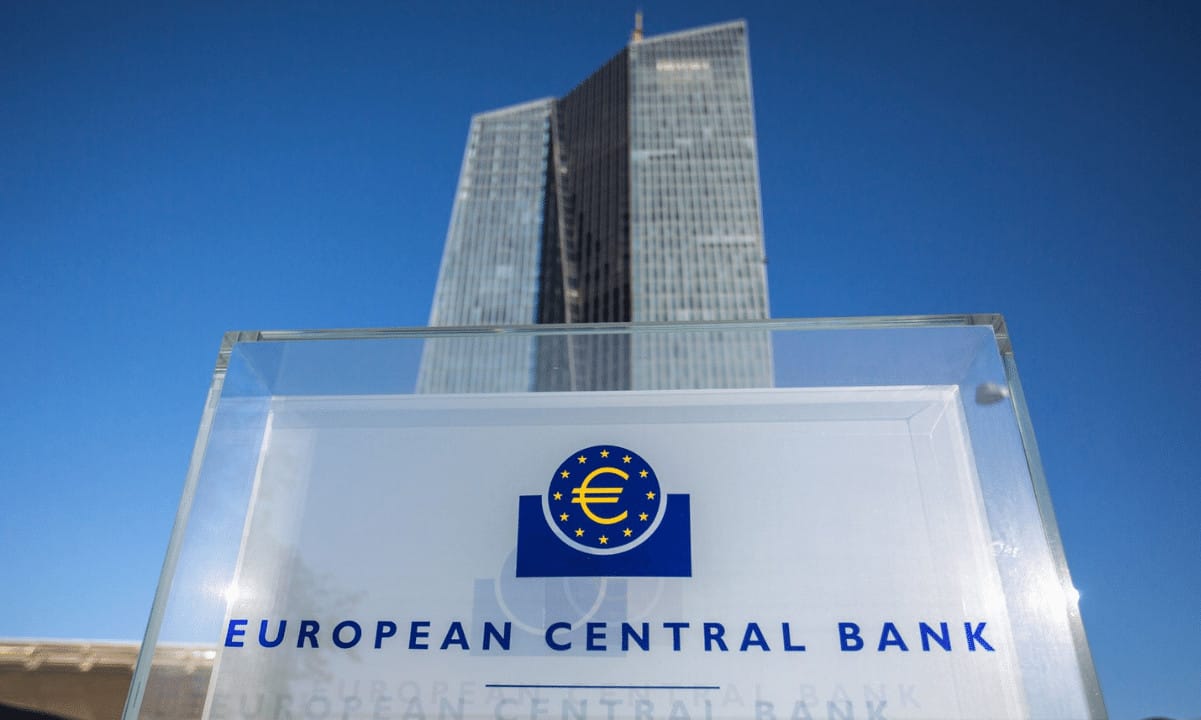 Bitcoin's Value Artificially Inflated and Rarely Used for Legal Transact...


The latest critique came from the top leadership at European Central Bank (ECB), who stated that Bitcoin's value 'is likely to be artificially induced' while adding that the crypto-asset is on a 'road to irrelevance.' In the blog post, ECB Director General Ulrich Bindseil and Analyst Jürgen Schaff went on to claim that the world's largest cryptocurrency has 'never been used to any significant extent for legal real-world transactions.' The duo even blamed Bitcoin's 'conceptual design and technological shortcomings' that make it 'questionable as a means of payment.' Another Bitcoin Critic The post made no mention of any specific data points suggesting how the central bank officials came to the conclusion that Bitcoin's market valuation is based on pure 'speculation.' Their statements appear to be highly biased, as noted by many industry experts. The European Central bank (@ecb) covered Bitcoin on their blog today. It said bitcoin is 'rarely used' for 'legal' transactions. But offered no statistic to back it. So went down the rabbithole. Time for some numbers pic.twitter.com/M4lRgqM2VT — Joel John (@joel_john95) November 30, 2022 The officials stated, 'the belief that space must be given to innovation at all costs stubbornly persists.' The duo does not seem impressed by Bitcoin's underlying technology - blockchain. According to them, DLT/blockchain has so far 'created limited value for society' regardless of 'how great the expectations for the future.' It also call...
---
Crypto Lender Blockfi Files for Bankruptcy Protection to 'Maximize Value...


On Nov. 28, 2022, the crypto lender Blockfi informed the public via a press release that the company has voluntarily petitioned for Chapter 11 bankruptcy protection. Blockfi is now one of many digital currency businesses dealing with significant financial hardships and bankruptcy proceedings in 2022.Blockfi Voluntarily Petitions for Chapter 11 Bankruptcy Protection Blockfi has officially filed for bankruptcy protection according to a press release distributed on Monday morning at 10:17 a.m. (ET). The Chapter 11 bankruptcy filings encompass the crypto lender Blockfi and eight of its affiliates. The crypto firm insists the plan is to "stabilize its business and provide the company with the opportunity to consummate a comprehensive restructuring transaction that maximizes value for all clients and other stakeholders." Blockfi has cited the FTX collapse as a period when the company took steps to protect Blockfi customers. On Nov. 10, 2022, Bitcoin.com News reported that Blockfi had paused withdrawals and the firm also cited FTX in that specific announcement. Months prior it was assumed that FTX would be buying Blockfi as the company's CEO said in July that the exchange had an "option to acquire" the crypto lender. "With the collapse of FTX, the Blockfi management team and board of directors immediately took action to protect clients and the company," the company's financial advisor Mark Renzi detailed. "From inception, Blockfi...
---
From Fine Art to Bored Apes and Punks: Blue Chip NFTs Owned by Celebs Lo...


During the week of Jan. 30 to Feb. 5, 2022, the search term 'NFT' had a Google Trends (GT) score of 90 and today the GT score has dropped a great deal down to a score of 12. Not only has interest declined, but blue chip non-fungible tokens (NFTs) don't hold the value they once did at the beginning of 2022. For instance, statistics show the Bored Ape Yacht Club (BAYC) collection's market valuation based on floor values was worth $2.33 billion on Feb. 3, 2022 - 291 days later and the collection's market cap is now worth $615 million. Celebrities holding blue chip NFTs like BAYCs and Cryptopunks have seen their NFTs lose a great deal of value over the last nine months.Blue Chip NFT Market Caps Slide Significantly Lower Since the Start of the Year Popular non-fungible tokens (NFTs) stemming from specific collections like BAYC, Cryptopunks, Clonex, Mutant Ape Yacht Club (MAYC), Azuki, and Moonbirds are still pricey digital collectibles. For instance, the lowest valued Moonbird NFT is around 7 ether or $7,906, while a BAYC NFT will cost 57.50 ether or $63K. Statistics from nftpricefloor.com show that on Nov. 22, 2022, the Cryptopunks collection held the largest market capitalization of around 619,900 ether. That's not much less than the Cryptopunks floor capitalization the collection had on Feb. 3, 2022, when it was 650,000 ETH. However, the price of ethereum per unit on Feb. 3 was approximately 2,667 nominal U.S. dollars per ether. That means while the floor capitalization was wo...
---
Bitcoin Miners Face a Squeeze as BTC Production Cost Remains Well Above ...


Bitcoin miners are dealing with lots of pressure following the recent difficulty adjustment increase on Nov. 20, 2022, and the leading crypto asset dropping further in value against the U.S. dollar following FTX's collapse. Statistics recorded this past weekend show that bitcoin's average cost of production has been a lot higher than bitcoin's USD value recorded on spot market exchanges. Statistics Show Bitcoin's Cost of Production Is a Lot Higher Than the Leading Crypto Asset's USD Value On Sunday, Bitcoin.com reported on Bitcoin's difficulty rising by 0.51% at block height 764,064, and the increase pushed the difficulty to an all-time high at 36.95 trillion. After that difficulty transition, data shows the overall global hashrate dropped from 317 exahash per second (EH/s) to 233 EH/s. The hashrate is currently coasting along at 250.59 EH/s, according to records from coinwarz.com. At the same time, BTC's fiat value dropped a great deal after FTX collapsed and filed for bankruptcy protection. Statistics on Nov. 21, 2022, show that the cost of bitcoin production is much higher than BTC's current USD spot market value. The metrics recorded by macromicro.me indicate that the average mining cost is $19,662 today, while the USD value of BTC is recorded at 16,120 nominal U.S. dollars per unit. The macromicro.me statistics indicate that bitcoin's price in comparison to the cost of BTC production has been lower since Oct. 6, 2022. Macromicro.me says that the web portal uses data col...
---
Curve Finance Sheds 31% Of Value In Last 30 Days – Are Things Real...


The price of Curve Finance's native token, CRV, has been falling precipitously in recent weeks as the bears have pounced. The present bear market has been relentless in its assault on traders and investors. As the FTX crisis continues to weigh on the cryptocurrency market as a whole, prominent cryptocurrencies like Bitcoin and Ethereum are likely to continue to feel the pain. Given the strong relationship between CRV and ETH, the latter is likely to suffer further declines in the near future. Latest Numbers: Steady Drop In Value According to CoinGecko's numbers, the coin's value has been steadily decreasing over the past few months, with the monthly time frame showing the most dramatic drop of 43 percent since January. In the last month, CRV has lost 31% of its value. The on-chain analysis tool provided by CoinMarketCap is also showing red, suggesting that a powerful bear is currently controlling the token's market circumstances. Chart: TradingView In addition, CRV is trading at a loss of $0.5048 right now. According to the technical indicators, widespread pessimism about the state of the market has set hold. Since CRV's near $1 breakout, the RSI has not gone above 55. The token's negative price trend can also be explained by its close relationship with ETH. Both cryptocurrencies are highly correlated at 0.94 at this time. This implies that CRV's price would fall in tandem with ETH's if the latter's fortunes worsened. Will Curve Recover In The Coming Days? The expansion of ...
---
Value Locked in Defi at Its Lowest Point Since March 2021, Smart Contrac...


Smart contract platform tokens and decentralized finance (defi) protocols have taken a beating since the FTX collapse last week. The market capitalization of all the smart contract platform tokens in existence lost more than $22 billion during the last 36 days. The total value locked (TVL) in defi protocols has dropped to $43 billion, the lowest defi TVL since the first week of March 2021.Smart Contract Tokens and Defi Protocols See Significant Value Reductions Since FTX's Collapse Decentralized finance and smart contract platform tokens have suffered a great deal during the last week, following the FTX fallout. Today, smart contract platform tokens are much lower in value, as a large number of coins shed 8% to over 20% during the last seven days. Solana's smart contract token SOL, on the other hand, lost 41% against the U.S. dollar during the past week. Out of the top ten smart contract platform tokens, SOL was the biggest loser over the last week. Two tokens that saw significant losses similar to SOL's include phantasma (SOUL) down 35.6% and velas (VLX) down 29.6% this week. Two smart contract tokens that gained this week include qanplatform (QAN) up 368.5% and secret (SCT), which gained 29% against the U.S. dollar. Since Oct. 11, 2022, or 36 days ago, $22 billion has left the smart contract token economy, as the market cap has dropped from $283 billion to today's $261 billion. In regard to defi platforms, a great amount of value has left the top defi pr...
---
Solana Loses 60% Of Its Value After FTX Collapse – Can SOL Bounce ...


The Solana (SOL) ecosystem, according to Laguna Labs Chief Executive Officer (CEO) Stefan Rust, took a harder hit compared to other major digital coins such as Bitcoin and Ethereum following the collapse of the FTX crypto exchange. Here's a quick glance at SOL performance: Following the collapse of FTX, Solana lost almost 60% of its market value SOL has gone up by 2% over the last 24 hours, trading above the $14 marker Solana coins deposited on blockchain decreased sharply, from 68 million in June to just almost 25 million now "In the current crypto shakeout, the most unfortunate innocent victim is the Solana ecosystem," Rust said. The CEO noted that the network's native token, SOL, dropped by nearly 60% since FTX collapsed. In comparison, Bitcoin fell by 19% and Ethereum went down by almost 20%. Rust and other crypto players have reasons to believe that FTX and its trading firm Alameda Research sold large quantity of Solana crypto to mitigate its losses and stay afloat, affecting the cryptocurrency and its trading price. Whether the altcoin can make a comeback during the next few days or not, it's anyone's guess up to this time especially that its technical indicators are considered underwhelming from the bulls' perspective. How Solana Is Performing And Where It's Headed After dipping all the way down to $12.07, SOL mounted a recovery of its own, going up by 2% over the last 24 hours to trade at $14.21 at the time of this writing accord...
---
MANA Loses 80% Of Its Value Over The Last 12 Months – No More Bles...


The MANA cryptocurrency used in Decentraland has clearly seen better days. From its 2017 high of $5.85, MANA has dropped 80% in value in the last 12 months, as shown by the most recent available data. Presently, a share of MANA can be purchased for as little as $0.4773. Investor confidence has tanked in light of the current market situation, making a comeback for the crypto a little difficult. As a result, the question arises as to whether MANA has any chance of survival or whether it is a cryptocurrency that has already passed its expiration date. Tough Road Ahead For MANA Investors, traders, and would-be buyers should not expect MANA's current position to work miracles, as the market has turned hostile due to the panic caused by the ongoing FTX disaster Technically, the token is not doing very well either. Token prices are hovering above the 50 percent Fibonacci retracement line. Furthermore, it has recently experienced a reversal in price action. The RSI readings, which are currently in the oversold portion of their range, lend credence to this theory. However, the Chaikin Money Flow index is not promising. Chart: TradingView The current reading of -0.25 for this indicator suggests that bears are in complete control of the market. The current trading range for the day sits between $0.4566 and $0.7389. The connection between the token and the Metaverse may have contributed to a number of price-increasing variables. Recently, a parcel of Metaverse land...
---
Polygon (MATIC) Keeps Shining With Over 12% Gain In Value


MAtPolygon (MATIC), the Ethereum layer-2 protocol, is swimming in gains throughout October. The last seven days alone have seen the coin increase by over 12% and currently sits at a value of $0.941. Polygon is one of the highest-performing coins on CoinMarketCap, with a market cap of just above $8 billion. Polygon suffered a devastating dip in price this June. However, it has slowly recovered since then, reaching a peak of $1.04 in the middle of August. The MATIC price reached $0.95 on October 26th, close to its August all-time high. This was possible thanks to significant community support, strategic alliances, new product releases, and developer activity. The coin has now stabilized in price, trading around $0.94 at press time. But this makes it something of an exception in the red crypto market. MATIC Looks Pretty With Weekly/Monthly Gains In the past week and month, MATIC has gained more than 12% and 26%, respectively. Polygon's favourable price performance in this period has been driven by dramatically increased user activity. According to CryptoSlate's analysis, the number of unique IP addresses on the network has increased significantly, reaching levels not seen since July. There has been a rise in Polygon's user base, but this hasn't resulted in a MATIC sell-off just yet. More and more MATIC is being withdrawn from exchanges, suggesting that users are shifting their attention away from trading. They are now using the tokens on the many dApps and services sprouted on ...
---
Cardano (ADA) Gains Over 13% In Value Over The Week


ADA, the native token of the Cardano blockchain, is on a bullish run. The token has gained over 13% in terms of price movements as it tries to recover its October losses. ADA also boasted significant gains earlier today; however, it is down 1.46% at $0.4046. Cardano's weekly gains are not the only thing community members are celebrating. The blockchain's NFT sector has also experienced substantial gains. Cardano community members also hope that some big changes will come to the blockchain this November. Cardano Gains Over 13% As European Parliament Member Calls It A "Rocket" Cardano has bagged impressive gains in the last 7 days, leaving traders with an overall gain of more than 13%. The blockchain network's activity in the last 24 hours also shows a substantial increase in trading volume and number of transactions. Specifically, ADA outpaced the market with a 150% increase in trading volume in the last day alone. The token's weekly chart also showed impressive gains. ADA increased by over 13%, making it one of the top performers among all cryptocurrencies. The ADA/USD pair broke above the resistance level of $0.36, which could be considered a positive sign for investors. The recent surge in ADA prices comes after a European parliament member called the cryptocurrency 'a rocket in the crypto space.' MEP Stefan Berger commented on Twitter after his encounter with Frederik Gregaard, CEO of the Cardano Foundation. ADA's price is currently tra...
---
Toncoin (TON) Gains Over 14% In Value During The Turbulent Week For Othe...


Toncoin is outperforming major coins despite a turbulent week for the crypto market. The coin experienced a surge of over 14% within the week, leaving traders with huge profits. Toncoin is currently trading at $1.44 per coin, a 4.68% gain in the last 24 hours. Toncoin's gains also extend to BTC and ETH as it records a substantial edge in price over both cryptos. More recently, Telegram announced the near-completion of its username auction marketplace. The announcement also mentioned the marketplace would leverage the Ton blockchain infrastructure. This bullish news helped push Ton's price over 12% on the day. Toncoin Makes Bullish Reversal To Bag Over 16% Gains TON's price jump last Thursday came as a surprise for traders and the Ton blockchain users. It was trading in the red zone, touching $1.22 at midday. However, it quickly made a reversal and jumped to $1.39. After making its 13.93% gain, it closed the trading day at $1.35. This surge comes at a time when the cryptocurrency market as a whole has been doing poorly. For the first time this month, the total market capitalization of cryptocurrencies is already less than $920 billion. It might fall even lower than $910 billion by the end of the day. This week also saw Bitcoin, the world's first crypto, fall below $19k. On Friday, Bitcoin fell to $18,811.51, marking a 1.25% drop from the previous day. While it's still trading in the red zone, it has climbed to $19k. Specifically, it's trading at $19,31...
---
Dogechain (DC) Notches 200% Hike In Trading Value In The Past Week


Dogechain (DC), a recently introduced cryptocurrency, is posting big numbers in terms of gains since being added to the ever-growing family of the crypto space. Dogechain trading volume spikes to over $50 million in just two weeks DC price surges to $0.0045 before experiencing correction Dogechain blockchain looks to build up Dogecoin At press time, according to tracking from Coingecko, the layer 2 digital asset is trading at $0.001433. Over the past 24 hours, it has grown by 18.5%. Source: Coingecko Its growth on weekly, biweekly and monthly basis are also off the charts, going up by 176.8% during the last seven days and 141.3% over the last two weeks. On its month-to-date figures, Dogechain is up by 79% as it now sits on a market capitalization of almost $43 million. Trading Volume Skyrockets For Dogechain Within two weeks, the new crypto's trading volume saw a massive surge as it reached over $50 million. At the time of this writing, however, Dogechain's volume dropped to $33.7 million. This catapulted the digital asset's value to $0.0045. That was short-lived however as price correction trimmed the virtual currency's gains. There are 20 market places where the altcoin can be traded with Gate.io and Kucoin accounting for almost 40% of all trades that involve the cryptocurrency. But while Dogechain is having a very good showing in terms of price pump, the EVM-compatible layer 2 blockchain token's true purpose is to complement meme cry...
---
State of Decentralized Finance Remains Lackluster, Value Locked in Defi ...


During the last 125 days or roughly four months, the total value locked (TVL) in decentralized finance (defi) has been range bound within the $50 billion to $65 billion region. The TVL in defi has shed significant value during the past six months as it dropped from $161 billion on April 1, down more than 67% lower to today's $51.72 billion.TVL Dropped More Than 67% in 6 Months, Defi Market Action Remains Vapid for 4 Months Defi action has subsided a great deal in terms of the total value locked during the last six months. On Saturday, October 22, 2022, the TVL in defi is around $51.72 billion, with the collateralized debt position (CDP) protocol Makerdao commanding 14.76% of the entire TVL with $7.64 billion on Saturday morning (ET). In addition to Makerdao, Lido, Curve, Aave, and Uniswap make up the top five largest TVLs today. The liquid staking protocol Lido is just below Makerdao with a TVL of around $6 billion and $5,839,046,587 of Lido's TVL is staked ethereum (ETH). Makerdao recorded a 30-day increase in value as the TVL jumped 4.82% higher last month. Sushiswap saw a notable increase, rising 41.27% during the last 30 days, and the yield protocol Aura jumped 38.70% over the last month. Out of all the blockchains today, Ethereum is the most dominant in terms of defi TVL with roughly 57% of the entire $51.72 billion locked in defi today. ETH has around $29.56 billion, while the second largest TVL by blockchain, Binance Smart Chain (BSC) has $5.32 billion or 10.33% of t...
---
More Value Defi (

#VALUE

) News