| | | |
| --- | --- | --- |
| | Tether | #USDT |
---
| | | | | |
| --- | --- | --- | --- | --- |
| USDT Price: | $1.00 | | Volume: | $31 B |
| All Time High: | $1.08 | | Market Cap: | $68 B |
---
---
| | | | | |
| --- | --- | --- | --- | --- |
| Circulating Supply: | 67,949,424,437 | | Exchanges: | 261 |
| Total Supply: | 67,949,424,437 | | Markets: | 13292 |
| Max Supply: | — | | Pairs: | 12581 |
---
---
---
The price of #USDT today is $1.00 USD.

The lowest USDT price for this period was $0, the highest was $0.996, and the current live price for one USDT coin is $0.99560.

The all-time high USDT coin price was $1.08.

Use our custom price calculator to see the hypothetical price of USDT with market cap of BTC and how the supply of USDT affects the price at different market capitalizations.
---
---
Stable coin based on USD.
The code for Tether is #USDT.

Tether is 8.3 years old.
---
---
The current market capitalization for Tether is $67,650,372,934.

Tether is ranked #3 out of all coins, by market cap (and other factors).
---
---
The trading volume is huge during the past 24 hours for #USDT.

Today's 24-hour trading volume across all exchanges for Tether is $31,136,941,064.
---
---
The circulating supply of USDT is 67,949,424,437 coins, which is 100% of the total coin supply.

Relatively, Tether has a large supply of coins, 3,089 times larger than Bitcoin's supply, for example.
---
---
---
---
USDT is well integrated with very many pairings with other cryptocurrencies and is listed on at least 261 crypto exchanges.

View #USDT trading pairs and crypto exchanges that currently support #USDT purchase.
---
---
---
---
Tether CTO Says US Treasury Notes Account for More Than 58% of USDT's Re...


On Monday, the chief technology officer of Tether Holdings Limited, Paolo Ardoino, explained that U.S. Treasury bills represent more than 58% of the company's reserves. The announcement follows Tether hiring the accounting firm BDO Italia and the stablecoin issuer's quarterly attestation, which had shown a decrease in commercial paper holdings.Tether's Commercial Paper Holdings Shrank to Less Than $50 Million According to Tether's CTO, U.S. Treasuries account for a large fraction of the company's USDT reserves. Tether's CTO Paolo Ardoino tweeted about Tether's portfolio update on Monday. Ardoino was also asked when he expected Tether's next transparency update to be published and the Tether CTO replied: 'Deadline is usually 45 days - But with the new auditor we're improving processes to reduce timelines.' In the portfolio update, Ardoino said: Tether portfolio update. Tether as of 30 September 2022 holds ~58.1% of its assets in U.S. t-bills. Up from 43.5% on June 30, 2022. [Commercial paper] exposure is [less than] 50M now. The news follows the company hiring the accounting firm BDO Italia and publishing the company's quarterly attestation for Tether's reserve holdings. Tether detailed at the time that it wants to reduce commercial paper holdings to zero by the year's end. The attestation published in August shows that Tether's commercial paper holdings exposure was reduced, and the latest update shows Treasury reserves Tether holds today are up 14% from June 30, 2022. Comm...
---
Tether Further Slashes Commercial Paper Holdings, Increases US Treasury ...


Major stablecoin issuer Tether has further reduced its commercial paper holdings to less than $50 million, with more than half of its backing in US Treasury Bills. The continuous reduction in Tether's commercial debt holdings is in line with the firm's plans revealed earlier in the year. In an update posted on Twitter on Monday (October 3, 2022), Tether CTO Paolo Ardoino announced that the company's total US Treasury portfolio is currently at 58.1% as of September 2022. This signals an increase from 43.5% on June 30. Ardoino also mentioned that the firm also slashed its commercial debt holdings to less than $50 million. The latest development comes shortly after a US District Court in New York in September ordered Tether to provide financial records to access USDT backing. The court order is in response to a lawsuit filed in 2019, which claimed that Tether and crypto exchange Bitfinex manipulated the market to issue USDT to inflate the price of Bitcoin. Tether responded, saying the court order was "a routine discovery order" and does not "in any way substantiate plaintiffs' meritless claims." The stablecoin issuer added that the company already planned to produce the documents concerning its USDT reserves. In August, Tether said it would provide attestation reports every month, a change from the former quarterly attestations, and hired the accounting firm BDO Italia. The post Tether Further Slashes Commercial Paper Holdings, Increases US Treasu...
---
India Freezes More Crypto Including Bitcoin and Tether as Investigation ...


India's Directorate of Enforcement (ED) says it has frozen more cryptocurrencies, including bitcoin, tether, and the Wazirx token. The action is part of its investigation of the mobile gaming app E-nuggets. In its latest announcement, the ED revealed that nearly 86 bitcoins found at crypto exchange Binance were frozen.Indian Authority Freezes More Cryptocurrencies: Bitcoin, Tether, Wazirx Token India's Directorate of Enforcement (ED) announced Friday that it has frozen two more cryptocurrencies under the country's Prevention of Money Laundering Act (PMLA). The ED is the Indian government's law enforcement and economic intelligence agency. The announcement details: Directorate of Enforcement (ED) has freezed the crypto currencies WRX (utility token of Wazirx) and USDT (tether, an Ethereum token that is pegged to the value of a U.S. dollar) equivalent to Rs 47.64 lakhs. The ED initiated a money laundering investigation of Aamir Khan and others relating to E-nuggets on the basis of an FIR dated Feb. 15, 2021. Aamir Khan, S/o Nesar Ahmed Khan launched E-Nuggets, 'which was designed for the purpose of defrauding public,' the Indian authority said. 'Further, after collecting handsome amount from the public, all of the sudden, the withdrawal from the said app, was stopped, on the pretext of one and other excuses.' The agency explained that its investigations have revealed that the accused transferred the amount earned through the E-nuggets gaming app using a cryptocurrency exchange...
---
3A-level Game Zalmoxis Landed on MEXC Launchpad – Hold 10 MX or US...


[PRESS RELEASE - Please Read Disclaimer] From 16:00 on Sept. 23 to 15:59 on Sept. 27 (UTC), the cryptocurrency trading platform MEXC will hold the latest event on its launchpad. The event project is Zalmoxis (KOSON), an AAA-level massively multiplayer online role-playing game (MMORPG) game developed by Wenmoon Studios Ltd. It is known that MEXC's launchpad is specially launched for MX holders, and MX holders can get the opportunity to participate in the project early. A total of 1 million KOSON will be released in this event, and the price will be 0.1 Tether (USDT). During the event, anyone with MX or USDT holdings of more than 10 USDT can sign up to participate. The launchpad will still implement the sharing mechanism, and users can share KOSON by registering for this event. The maximum single exchange amount of KOSON is limited to 100,000 MX or 1,000USDT. According to the introduction, Age Of Zalmoxis is a third-person MMORPG based on the Elrond blockchain built with Unreal Engine 5. The game is set in an ancient fantasy world inspired by European folklore with dungeons and thousands of quests. Players create characters and gain experience through combat, narrative content, events, crafting, dungeons and other means to grow and create a fantasy version of the kingdom of Dacia. Players can obtain two different types of nonfungible token (NFT) characters for free from the marketplace or from guilds. Players can develop their game characters by gaining combat experience...
---
Tether (USDT) Launched on Polkadot


Tether, the operator of the third-largest cryptocurrency with a market cap of almost $70 billion, announced the USDT launch on Polkadot. Thus, the stablecoin is now available on roughly a dozen blockchain networks. The announcement from the company described Polkadot as a 'full-stack Web 3 ecosystem built for the multi-chain future.' Adding that it has a 'multi-chain application environment where activities such as cross-chain registries and cross-chain computation are possible,' Tether said the expansion to Polkadot allows the stablecoin to keep increasing its presence in decentralized ecosystems. Company CTO, Paolo Ardoino, commented: 'We're delighted to launch USDT on Polkadot, offering its community access to the most liquid, stable, and trusted stablecoin in the digital token space. Polkadot is on a trajectory of growth and evolution this year, and we believe Tether's addition will be essential in helping it continue to thrive.' With the addition of Polkadot, USDT is now available on more than ten blockchain networks, including Kusama, Ethereum, Solana, Algorand, Tron, Omni, and the recently-added NEAR. Tether, which has received some backlash for lack of transparency in the past, changed its auditor in August and promised to provide more frequent updates on the USDT reserves after firing back against a WSJ report. Despite still being the stablecoin market leader in terms of usability and market cap, USDT's share has been shrinking recently, which, some believe, is a ...
---
Tether Reveals USDT Stablecoin Is Now Supported by Polkadot


Tether is now live on 15 different blockchain networks, according to the company's latest announcement on Friday as the firm detailed that it is now supported by the Polkadot blockchain system. The stablecoin's new support follows the token being added to the Near Protocol 11 days ago. The news further follows Tether being ordered by a New York judge to produce financial documents last Tuesday.Polkadot Blockchain Ecosystem Adds Tether Just recently Tether Operations Limited announced that it was added to the Near Protocol on September 12 and 11 days later, the stablecoin firm revealed it is now hosted on the Polkadot blockchain. Polkadot (DOT) is an open source distributed ledger project that connects blockchains, decentralized finance (defi), and the Web3 ecosystem. Tether manages the largest stablecoin asset worldwide as it commands a ​​$68.24 billion market valuation on September 23. Out of the $963.16 billion crypto economy today, USDT dominates by 7.078% of that value. On Friday, Tether said the addition of USDT to the Polkadot blockchain ecosystem is 'another milestone' for the stablecoin issuer. After being added to the Near Protocol and Polkadot Polkadot blockchain ecosystem, USDT is now hosted on 15 different blockchain networks. In a note sent to Bitcoin.com News, Paolo Ardoino, the CTO at Tether said the company is 'delighted' to launch tether on the Polkadot blockchain network. 'Polkadot is on a trajectory of growth and evolution this year and we bel...
---
US Court Orders Tether to Provide USDT Backing Financial Records


The lawsuit filed in 2019, which claims crypto exchange Bitfinex and its sister company Tether manipulated the crypto market to issue USDT to inflate Bitcoin's price, has taken a new turn. United States District Court for the Southern District of New York has now ordered stablecoin issuer Tether to produce financial records of USDT to assess its claims regarding the asset's backing. Assessing USDT Backing Claims As per the latest order, the NY court has asked the company to provide all information in the form of 'general ledgers, balance sheets, income statements, cash-flow statements, and profit and loss statements.' Records with regards to crypto and stablecoin transfers by Tether with the timing of the trade execution will also need to be furnished. Tether's motion to block the release of its financial records was dismissed by the presiding Judge even as the attorneys representing the stablecoin firm cited the entire process to be 'incredibly overboard' and 'unduly burdensome.' While further stating that the court is in no position to deny the relevance of the documents, Judge Katherine Polk Failla noted, 'The documents sought in the transactions RFPs appear to go to one of the Plaintiffs' core allegations: that the Defendants engaged in crypto commodities transactions using unbacked USDT, and that those transactions 'were strategically timed to inflate the market.' Plaintiffs raised the relevance of these documents to the Defendants and the Defendants' main objectio...
---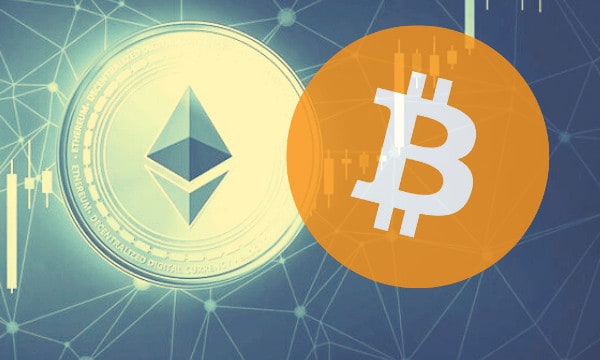 Ethereum Can't Compare to Bitcoin as Money: Tether CTO


Paulo Ardoino – Chief Technology Officer (CTO) at Bitfinex and Tether – recently commented on Ether's usefulness as money, post-merge. The CTO believes the cryptocurrency cannot compete with Bitcoin as a form of money, due to design choices that have prioritized other objectives. Bitcoin is Money; Ether is Not As the CTO told Crowfund Insider on Tuesday, Ethereum is "stuck between claims of being a form of money and claims of being a platform." As formulated in its whitepaper, Ethereum was designed as an "alternative protocol for building decentralized applications" that Bitcoin wasn't well suited to support. From smart contracts to stablecoins, to non-fungible tokens (NFTs), every ecosystem transaction is powered by Ether – the now second largest cryptocurrency. More recently, some have also taken to calling Ether "ultrasound money" due to how its tokenomic structure will look after the merge. Its transaction burn mechanism coupled with a substantial decrease in ETH per block will effectively make it a net-deflationary currency. This could theoretically put it in competition with Bitcoin – a cryptocurrency well-renowned as long-term inflation hedge due to its fixed supply. However, Ardoino thinks there's more to the story: "ETH cannot compete with Bitcoin on the money front because there is no fixed supply, and it isn't really a world computer yet because it has a shar...
---
Win $150,000 USDT With CoinFloww Beta Launch


PRESS RELEASE. Digital asset trading has long suffered due to high crypto exchange transaction fees, regulatory hurdles by regulators, and stringent crypto exchange rules. Then came CoinFloww, the most advanced digital asset exchange. Based on the world-class digital asset exchange technology, CoinFloww is proud to launch at a time when crypto exchanges are fighting for rights and struggling with a fraught market. The team behind CoinFloww Exchange is constantly improving the UX and UI so that users can trade easily. In addition, the team will update the new UX and UI design of CoinFloww soon for an even smoother experience. Rather than profiteering on crypto startups, CoinFloww is on a mission to nurture and patronise upcoming projects. CoinFloww does not charge any listing fee and offers reasonable promotional packages. Often left behind in the crypto ecosystem are derivative users; however, CoinFloww Exchange is a platform that caters to derivative traders with up to 300x leverage. CoinFloww is not just a digital asset exchange; it is much more than that. Besides typical digital asset exchange functions, CoinFloww has a roadmap to becoming a one-stop application for the crypto user to gain financial freedom. CoinFloww has recently announced its whooping 150k USD prize pool. Any CoinFloww user can participate in the CoinFloww Bug Bounty Program to win our prize pool of $150,000.   This is a press release. Readers should do their own due diligence before taking any act...
---
Near Protocol Supports Tether USDT, Stablecoin Is Now Hosted on 14 Block...


On Monday, the stablecoin issuer Tether Operations Limited announced that the stablecoin tether is now supported by the Near blockchain network. Following a number of recent implementations, Near will be the 14th blockchain network that hosts the largest stablecoin by market capitalization.Tether Connects With the Near Protocol Tether has revealed that tether (USDT) is now supported by the Near (NEAR) network, a smart contract blockchain system launched in April 2020. Near's market valuation makes it the tenth largest smart contract token by market cap, and the 25th out of all 12,905 cryptocurrencies in existence. On September 12, Marieke Flament, CEO of Near Foundation, said USDT support on the Near blockchain will play a vital role in decentralized finance (defi). 'We champion initiatives that can bring greater stability to the defi ecosystem and help us advance the mass adoption of Web3,' Flament said in a statement on Monday. 'We look forward to seeing what Tether will achieve with the launch of USDT on Near Network and the vital role it will play in shaping the future of finance and the digital economy.' Near blockchain support will make it the 14th blockchain that hosts tether (USDT) stablecoins. Out of the $153 billion in stablecoin value today, USDT is the largest with a market valuation of around $67.7 billion. Tether's market cap is the third largest out of today's 12,905 cryptos and it increased 1.1% during the past 30 days. Tether's $67.7 billion market cap repres...
---
Tether Launches USDT Stablecoin on NEAR Protocol


Tether will be launching its stablecoin (USDT) on NEAR Protocol. With this, the cryptocurrency will be circulating on a total of twelve different blockchains. According to a press release shared with CryptoPotato, NEAR Protocol will be the next to adopt the leading stablecoin by means of total market capitalization - USDT. Commenting on the matter was Paolo Ardoino, the CTO of Tether, who said: We're excited to launch USDT on NEAR, offering its community access to the first, most stable, and trusted stablecoin in the digital token space. [...] The NEAR ecosystem has witnessed historical growth this year and we believe Tether will be essential in helping it continue to thrive. It's also worth noting that this particular announcement comes amid a major milestone for NEAR. According to a post on its official Twitter page, the protocol is now home to more than 700 projects. As mentioned above, with this integration, USDT will be circulating on a total of 12 different networks. Besides NEAR, these include Polygon, Kusama, Ethereum, Solana, Algorand, EOS, Liquid Network, Omni, Tron, and Bitcoin Cash's Standard Ledger Protocol. According to Tether's Transparency page, the current USDT in the company amounts to a whopping $67.7 billion. Most of it presently circulates on Tron's network - about $33 billion. Second in line is Ethereum - $32.3 billion USDT circulates on the network. The post Tether Launches USDT Stablecoin on NEAR Protocol appeared first on CryptoPotato.
---
Tether Asks Court to Remove Crypto Boutique Law Firm Roche Freedman From...


Kyle Roche, an attorney and founding partner of the crypto boutique litigation firm Roche Freedman LLP, recently withdrew from a number of class-action lawsuits initiated by the law firm. The attorney's withdrawal follows videos that circulated showing the lawyer discussing associations with cryptocurrency companies. After the attorney's initial filing, the stablecoin issuer Tether is requesting that the litigation firm Roche Freedman be removed from the class action against the company.Tether Wants Law Firm Roche Freedman Removed From Class-Action Lawsuit Elliot Greenfield of Debevoise & Plimpton LLP has written to the judge presiding over a class-action lawsuit against the stablecoin issuer Tether. The class-action lawsuit alleges that the crypto market was manipulated by the stablecoin tether (USDT). 'The crypto-asset 'tether' or 'USDT' was falsely marketed as supported by a 1:1 reserve of U.S. dollars which did not exist,' a summary of the lawsuit hosted on Roche Freedman's website notes. 'Plaintiffs further allege that the debased USDT was then used to buy crypto commodities in order to create artificially inflated prices.' The letter discusses Kyle Roche, an attorney and founding partner at Roche Freedman. Roche has recently been surrounded by controversy, as a series of videos published by Crypto Leaks shows the lawyer talking about specific relationships with crypto businesses. The attorney has addressed the Crypto Leaks videos and insists the information 'contains nu...
---
Tether Responds to Supposed Attack in WSJ Report


Major stablecoin issuer Tether has refuted claims made in an earlier story by the Wall Street Journal (WSJ), stating that the publication discredited the company's transparency efforts and questioned Tether's profitability. The USDT issuer is no stranger to controversy, especially regarding questions surrounding its reserves. So far, the company has reduced its exposure to commercial paper holdings by 58%. Tether Planning to Release an Audit Soon In a statement released on Tuesday (August 30, 2022), Tether said that the WSJ made several 'unsubstantiated conclusions' that the stablecoin issuer needed to clarify. The Wall Street Journal, on August 27, published an article noting that Tether is yet to give an audit, expected since 2017. According to the publication, the stablecoin issuer continues to publish an attestation which reveals a snapshot of its reserves and liabilities, signed off by its accounting firm.' While Tether said that the company was working towards providing an audit, it insisted that its dealings have been transparent. As previously reported by CryptoPotato, the stablecoin issuer hired a new Italian accounting firm BDO Italia, to replace MHA Cayman. Also, Tether announced that the publication of the firm's attestation reports for USDT reserves will happen monthly instead of quarterly. Furthermore, the stablecoin issuer clarified that BDO is a reputable and independent top 5 audit firm and not a 'Tether accounting firm,' as claimed in the WSJ report. Tether'...
---
Argentinean Province Allows Residents to Pay Taxes in USDT (Report)


The authorities of the Mendoza province reportedly enabled citizens to pay government fees and taxes in cryptocurrencies. The region's tax administration described the move as 'the strategic objective of modernization and innovation,' which could give 'taxpayers different means to comply with their tax obligations.' Contrary to Mendoza's pro-crypto stance, Argentina's central bank is not so much in favor of the industry. Earlier this year, it banned domestic financial institutions from facilitating digital asset services. According to a local report, settling taxes in cryptocurrencies instead of pesos became possible in one of the largest provinces in Argentina - Mendoza. Initially, the region's authorities will accept payments in Tether (USDT), while at a later stage, it plans to add more digital assets as an option. Taxpayers can use popular crypto wallets such as Binance, Buenbit, Bitso, Ripio, Bybit, and Lemon Cash. In April this year, the lawmakers of Buenos Aires also considered something similar. Mayor Horacio Rodriguez Larreta stated that the capital aims to digitize its administration processes, adding that blockchain technology will play a key role. He also hinted that citizens might get the chance to pay their taxes in cryptocurrencies in the near future: 'And we are going to work to facilitate the payment of taxes, the ninth measure of this plan. Together with the leading companies, we are working so that those who wish can pay their taxes in cryptocurrencies.' ...
---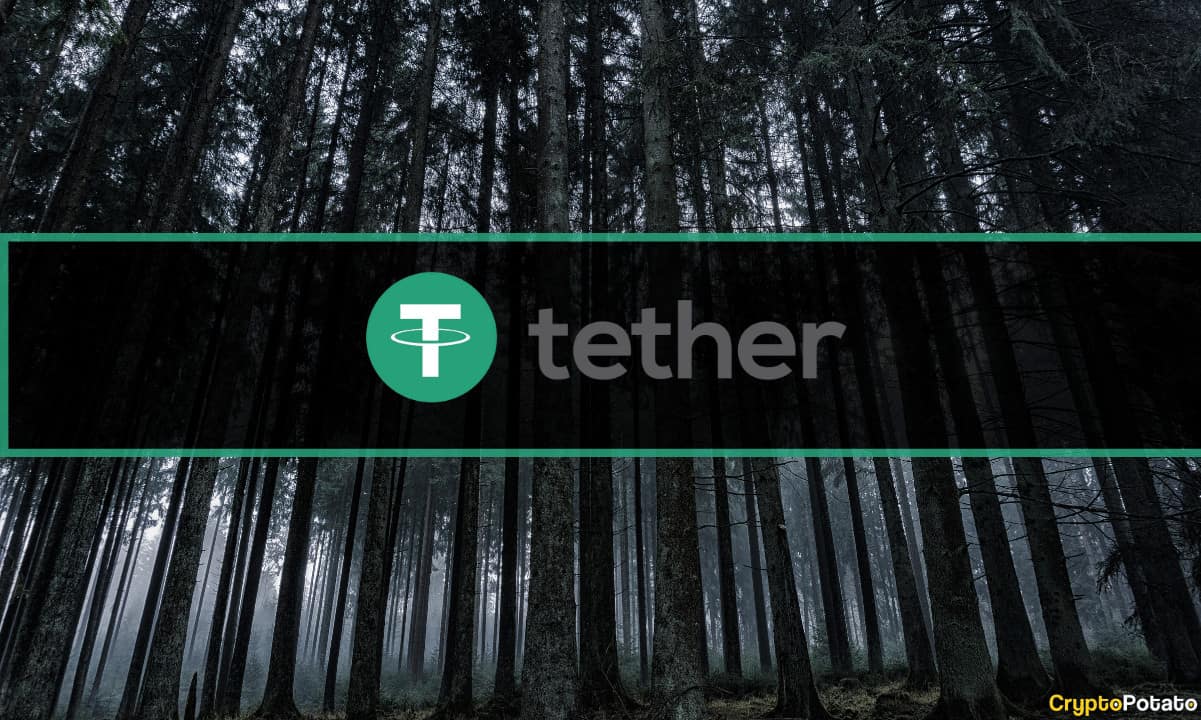 Tether Hasn't Sanctioned Tornado Cash Transfers, Unlike USDC


Tether – the issuer of USDT, the world's largest stablecoin – is yet to freeze addresses associated with the privacy protocol Tornado Cash. That means USDT holders can still technically use the smart contract to obfuscate their funds. However, it remains unclear whether Tether's permissiveness amounts to a violation of U.S. sanctions. Tether and Tornado According to a statement from Tether on Wednesday, the Office of Foreign Assets Control (OFAC) has established no expectations that stablecoin issuers must freeze secondary market addresses operated by sanctioned entities. Tether clarified that it would willingly freeze a private wallet address (not exchanges/services) if asked by a verified law enforcement agent. However, none have made any such request of the company pertaining to Tornado Cash, despite Tether's near-daily contact with relevant entities. Until it receives such a request, Tether said it would be "reckless" to enact a unilateral freeze against secondary market addresses. "Even if Tether recognizes suspicious activities on such an address, completing a freeze without the verified instruction of law enforcement and other government agencies might interfere with ongoing and sophisticated law enforcement investigations," the company explained. Tether noted that, in some instances, it has been specifically instructed by law enforcement not to freeze potentially criminal addresses. Do...
---
Stablecoin Issuer Tether Won't Freeze Tornado Cash Addresses, Says Prema...


While the crypto community is still talking about the U.S. government banning the ethereum mixing platform Tornado Cash, the stablecoin issuer Tether Holdings Limited revealed on Wednesday that the company would not 'freeze Tornado Cash addresses.' Tether's recently published blog post about the subject says the company is waiting for instructions from law enforcement.Tether Has No Plans to Freeze Tornado Cash-Associated Private Wallets and Is Waiting to Hear From Law Enforcement Officials On August 8, the U.S. Treasury Department's financial watchdog, the Office of Foreign Asset Control (OFAC), banned the ethereum mixing application Tornado Cash and ever since then, OFAC's sanctions enforcement has been met with controversy. Of course, OFAC's actions caused a ripple effect and a number of companies like Circle Financial's and Coinbase's Centre consortium, Github, and Discord took action. For instance, developers were suspended from Github, the Tornado Cash Discord server was deleted, and reports noted that Centre blacklisted dozens of ethereum addresses and froze 75,000 USDC. Tether Holds Firm on Decision Not To Freeze Tornado Cash Addresses, Awaits Law Enforcement Instruction https://t.co/zpsI9lKLlf - Tether (@Tether_to) August 24, 2022 According to a blog post published by Tether Holdings Limited published 16 days after OFAC's ban, the company explains that as of right now, it's not freezing USDT assets held within the Tornado Cash mixer. Tether says the company works wi...
---
Tether Hires BDO Italia for Monthly Assurance Reports, USDT's Quarterly ...


This week, the stablecoin issuer Tether Holdings Limited revealed an update to its assurance and attestation process and detailed that the company has been working with accounting firm BDO Italia. The accounting firm will conduct monthly tether assurance reports based on the stablecoin issuer's reserves. The following day, Tether published its quarterly assurance opinion completed by BDO and it notes that the company has seen a 58% decrease in commercial paper reserves.Tether Hires BDO Italia, Company Publishes Quarterly Consolidated Reserves Report Tether Holdings Limited, the company behind the largest stablecoin by market capitalization tether (USDT), announced on Thursday that BDO Italia will be conducting monthly USDT assurance reports. In the past, Tether's assurance reports were written by the firm MHA Cayman, an auditor formally known as Moore Cayman. Tether's announcement on August 18 notes that it has worked with the top five ranked accounting firm in terms of revenue, BDO Italia, since July 2022 for the firm's quarterly attestation. After the announcement noting Tether will leverage BDO for assurance reports, Tether and BDO published the stablecoin's quarterly consolidated reserves report. BDO's report breaks down Tether Holdings Limited's assets as of June 30, 2022. 'As of June 30th, the CCR and BDO confirmed a more than 58% decrease in Tether's commercial paper holdings over the prior quarter from $20B to $8.5B, which is on track with Tether's commitment to the c...
---
Tether Asset Reserves Figures Record Significant Plunge Compared To 2021


Following the collapse of Terra and its ecosystem, there is a considerable reduction of confidence in stablecoins, especially Tether. Most participants in the crypto space have increased doubts about the level of stability with stablecoins. While many are treading more caution on most projects, some have made a complete back-out. That's why the pressure has risen on some of the top stablecoins. Investors have been demanding more transparency in the reserves that back them up. Tether USDT is the leading stablecoin and has received several demands to disclose its reserve to the public. In a recent development, Tether has finally revealed the details of its reverse to the public. The firm did so on Friday during the announcement of its collaboration with BDO Italia, a public accounting company. The statement from the backing firm for the stablecoin indicated that Tether has up to $66.4 billion as its reserves. Also, the company mentioned that it has cut down its backing, which was holdings commercial paper against its report for the previous quarter. Currently, the firm stated that it is maintaining more of its holdings as cash and bank deposits which had risen by 32% within the quarter under review. Tether market trades upward on the chart l Source: USDT total market cap on TradingView.com The company cited its plan of eliminating commercial papers as part of its reserves. It said within the last quarter; that the stablecoin reduced its holdings on commercial papers by over 58...
---
Tether Hires New Auditor BDO Italia For Monthly USDT Reserves Report


Leading stablecoin issuer Tether has hired accounting firm BDO Italia to replace Cayman Islands firm MHA Cayman in overseeing its attestation reports for USDT reserves. The USDT issuer said it plans to release its attestation reports every month, replacing the previous quarterly reporting arrangement. Tether Hires Major European Auditor Founded in 1965, BDO Italia is an Italian financing advisory and accounting auditing firm, the world's fifth largest public accounting organization in terms of revenue. According to Tether, the decision to work with the BDO is part of its commitment to be more transparent in its attestation report to customers. 'This new relationship aligns with Tether's dedication to transparency and is the next step in the company's path toward a complete audit,' Tether said. Stablecoins are digital currencies whose values are pegged to the value of relatively stable assets such as fiat and gold. Unlike other cryptocurrencies like Bitcoin (BTC) and Ethereum (ETH), they protect investors and traders against market volatility. Tether's flagship asset, USDT, is the world's largest stablecoin and fourth-largest cryptocurrency, with a market cap of $67 billion. The digital asset is pegged 1:1 to the USD, so Tether is expected to have 100% of USDT's market cap in reserves. Tether USDT Reserves Controversy Since its launch, there have been controversies around the USDT reserves. Tether claims the stablecoin is backed by banknotes and...
---
Crypto exchange Kraken's second reserves audit adds 5 new assets: USDT, ...


Kraken, the popular crypto exchange, has announced the results of its second 2022 Proof of Reserves audit, which has now been expanded beyond *BTC, and ETH* to include USDT, USDC, XRP, ADA*, and DOT. *Indicates Proof of Reserves audit covered assets held both on Kraken's spot exchange and Kraken's staking platform. The addition of five more cryptocurrencies expands the verification of Kraken client balance coverage to 63% of the total assets held on Kraken. The firm says it plans to continue including additional assets in future Proof of Reserves audits. A Proof of Reserve audit is an accounting procedure that cryptographically verifies cryptocurrency holdings and account balances. The results of the most recent audit were again verified by the top-25 global accounting firm, Armanino LLP. This latest audit determined Kraken securely held all of the above assets belonging to clients on its exchange, as well as held in its on-chain and off-chain staking services. '...don't just take our word for it. We have always focused on security and our latest Proof of Reserves audit enables clients who held these assets on the exchange to independently verify their Kraken balances are indeed backed by real assets secured by our global exchange.' - The Kraken Team As quoted, Kraken now provides the tools needed for clients to independently affirm the results of audits. To learn more about this process and Proof of Reserves in general, see the details on Kraken's website. ...
---
Tether Liquidated an Overcollateralized Bitcoin Loan From Celsius Withou...


Tether, the company behind USDT, the largest stablecoin by market capitalization, revealed that it liquidated Celsius's position without risk to its reserves. In a press release on Friday (July 8, 2022), Tether stated that beleaguered lending platform Celsius took an overcollateralized loan from the company, denominated in bitcoin (BTC). The stablecoin issuer said it has since liquidated the loan based on the agreed-upon terms of the transaction. According to Tether: 'This process was carried out in a way to minimize as much as possible any impact on the markets and in fact, once the loan was covered, Tether returned the remaining part to Celsius as per its agreement. Celsius position has been liquidated with no losses to Tether.' The statement also mentioned that the firm had some investment in Celsius, and though it did not state an exact amount, Tether assured that it represented a 'minimal part of its shareholder equity,' adding that it did not impact the company's reserves or stability. Tether's latest update comes as Celsius is experiencing liquidity issues. As earlier reported by CryptoPotato, the crypto lending platform repaid its final debt of $41.2 million in DAI to Maker, causing a release of 21,862 WBTC (worth approximately $450 million). Celsius's former asset manager also sued the firm on allegations of fraud and market manipulation.
---
Tether Liquidates Celsius Bitcoin Loan — 'Position Has Been ...


On July 8, 2022, the company behind the largest stablecoin in the world, Tether, revealed that the firm liquidated a loan made to the crypto lender Celsius, and the liquidation caused 'no losses to Tether.' According to the stablecoin issuer, the bitcoin loan to Celsius was 'overcollateralized' by roughly '130%+.'Tether Liquidates Bitcoin Loan Taken out by Celsius - Stablecoin Issuer Stresses It Will 'Never Put the Integrity of Its Reserves at Risk' The company Tether has informed the public that the firm 'has never and will never put the integrity of its reserves at risk.' Tether noted on Friday that it did have an investment in Celsius, the embattled crypto lender, but the investment was 'a minimal part of its shareholder's equity.' A loan denominated in bitcoin (BTC) was taken out by Celsius and Tether said the loan was overcollateralized by more than 130%. 'The decision to liquidate the collateral to cover the loan was a part of the original terms of the agreement between the two entities and reconfirmed in writing before the start of the liquidation event,' Tether detailed. The stablecoin issuer added: This process was carried out in a way to minimise as much as possible any impact on the markets and in fact, once the loan was covered, Tether returned the remaining part to Celsius as per its agreement. Celsius position has been liquidated with no losses to Tether. Stablecoin Issuer Says Tether Critics 'Have No Understanding of How Lending, Borrowing, and Risk Management...
---
MoonXBT adds new USDT spot markets in DAI, ADA, AVAX, LTC, FTT, LI...


MoonXBT, a crypto derivatives & social trading platform, has now announced it has successfully launched new USDT spot trading pairs in the following markets: DAI/USDT, ADA/USDT, AVAX/USDT, LTC/USDT, FTT/USDT, LINK/USDT, and FTM/USDT. The crypto margin trading platform offers up to 150x leverage and recently integrated fiat-gateway XanPool, to allow for easy deposits. The post MoonXBT adds new USDT spot markets in DAI, ADA, AVAX, LTC, FTT, LINK, and FTM appeared first on CryptoNinjas.
---
Hedge Funds Reportedly Shorting USDT With Hudreds of Millions: Tether CT...


Paolo Ardoino, the chief technology officer (CTO) of Bitfinex and its stablecoin Tether (USDT), has reacted to reports that traditional hedge funds have joined retail traders in shorting USDT. Hedge Funds Betting Against USDT The Wall Street Journal (WSJ) reported Monday that a growing number of hedge funds had opened USDT short positions, worth hundreds of millions' of dollars in notional value, with Genesis Global Trading Inc., a leading crypto brokerage for professional investors, in the past month. 'There has been a real spike in the interest from traditional hedge funds who are taking a look at tether and looking to short it,' Leon Marshall, Genesis' head of institutional sales, told WSJ in an interview. The report further noted that some investors have been shorting USDT for at least a year, but more hedge fund managers picked up interest in betting against Tether after the fall of Terra's algorithm stablecoin (UST) last month. TerraUSD was one of the largest stablecoins in the market, with its value algorithmically pegged at 1:1 to the US dollar. However, UST lost its dollar parity and crashed 99% in May despite the efforts from the Terra team to defend the peg, including emptying its entire crypto reserve. The UST collapse also affected Terra's governance token LUNA, and the cryptocurrency slumped to zero from an all-time high of $119.02. The fiasco sent massive shockwaves through the stablecoin market and the broader crypto space, with billions wiped off the industry...
---
Doom To Fail: Tether Shorts Pile In As Hedge Funds Seek To Profit From C...


The crypto ecosystem is still dealing with the fallout caused by the collapse of the Terra ecosystem, the company behind stablecoin USDT, Tether, is being targeted by hedge funds. Peg 1:1 to the value of the U.S. dollar, these entities might be trying to replicate the events that crash LUNA and UST. These digital assets were at the epicenter of the Terra ecosystem, the latter operated as an algorithmic stablecoin pegged to the U.S. dollars until it crashed losing over 90% of its value. According to Ardoino, hedge funds might try to profit by creating the conditions for a similar crash with USDT: I have been open about the attempts from some hedge funds that were trying to cause further panic on the market after TERRA/LUNA collapse. It really seemed from the beginning a coordinated attack, with a new wave of FUD, troll armies, clowns etc. The outcome would be different, as Tether's CTO explained, these hedge funds would allegedly try to trigger a massive capital outflow from the stablecoin and destabilize its price. Ultimately, if the price of USDT drops, the short players would "buy back tokens at a much lower price". These entities, Ardoino said, have been allegedly spreading Fear, Uncertainty, and Doubt (FUD) on the stablecoin, such as the rumors that claim Tether is not 100% backed by real assets, and that it was exposed to fail investments. The Tether CTO denied once again denied the rumors: Tether had/has in fact >= 100% of the backing, never failed a r...
---
Tether Launches Stablecoin Pegged to the British Pound Sterling


Tether, the company behind the largest stablecoin by market capitalization, has announced another fiat-pegged stablecoin called GBPT on Wednesday, tied to the value of the British pound sterling. The news follows Tether's most recent launch of a Mexican peso-pegged crypto asset called MXNT.Tether Launches the Company's 4th Fiat-Pegged Crypto Asset On June 22, 2022, Tether announced the launch of GBPT, a stablecoin that will be initially issued by the Ethereum blockchain. GBPT is pegged to the value of the British pound sterling, the oldest fiat currency in the world, first issued in 1694. 'GBPT will be a stable digital asset that is pegged 1:1 to the British Pound Sterling. GBPT will be built by the trusted team of developers behind tether USDT and operate under tether.to,' the Tether announcement sent to Bitcoin.com News details. 'The creation of GBPT will put British Pounds on the blockchain and provide a faster, less costly option for asset transfers.' USDT is the largest stablecoin by market cap today with $68 billion and the project was just recently launched on the Polygon network. Over the last two months, more than 12 billion USDT has been removed from circulation. USDT commands significant trade volume and today, tether's global volume is around $40.9 billion during the past 24 hours, while the entire crypto ecosystem recorded $76.5 billion in trades on Wednesday. Out of the $956 billion crypto economy, USDT's market cap dominates by 7.035% and it is the third-large...
---
Tether to launch British Pound Sterling (GBP)-pegged token in early July


Tether, the blockchain-enabled stablecoin platform, today has announced that it will be launching Tether tokens (GBP?) pegged to the British Pound Sterling in early July. Initial blockchain support will include Ethereum. The newly launched GBP? will join four other fiat-currency pegged tokens Tether has in the market: the U.S. dollar-pegged USD?, the Euro-pegged EUR?, the offshore Chinese Yuan-pegged CNH?, as well as the recently launched MXN?, the Mexican Peso-pegged stablecoin. British Pounds on the blockchain via GBP? will provide a faster, less costly option for asset transfers. GBP? will be built by the team of developers behind Tether USD? and operate under tether.to. Tether + GBP In April of this year, The UK Treasury announced plans to make the country a global crypto hub. According to its website, the government will also make moves to see stablecoins recognized as a valid form of payment. This initiative, paired with hundreds of millions of people using crypto around the world, makes the United Kingdom a prime location for the next wave of industry innovation. "We hope to help lead this innovation by providing crypto users worldwide with access to a GBP-denominated stablecoin issued by the largest stablecoin issuer. Tether is ready and willing to work with UK regulators to make this goal a reality and looks forward to the continued adoption of Tether stablecoins.' - Paolo Ardoino, CTO of Tether The post Tether to launch British Pound Sterling (GBP)-pegged t...
---
Tether to Launch a British Pound-Pegged Stablecoin (GBPT) in July


Just shortly after releasing a stablecoin pegged to the Mexican Peso, Tether has introduced a new product focusing on the British Pound. GBPT will first work on top of Ethereum, while other blockchain networks could be added in the future. The company's announcement reads that the new stablecoin will hit the market in early July on Ethereum. It will become Tether's fifth fiat-pegged stablecoin, after the largest by market cap - USDT, the Euro-pegged EURT, the offshore Chinese Yuan-pegged CNHT, and the MXNT, which saw the light of day recently and is pegged to the Mexican Peso. 'We believe that the United Kingdom is the next frontier for blockchain innovation and the wider implementation of cryptocurrency for financial markets. We hope to help lead this innovation by providing cryptocurrency users worldwide with access to a GBP-denominated stablecoin issued by the largest stablecoin issuer.' - commented Tether's CTO Paolo Ardoino. The company decided to explore the UK market following the Treasury's plans to turn the nation into a global crypto hub, which was later confirmed by the UK's Finance Minister. The country is also looking to recognize stablecoins as a valid form of payment, something rather surprising since the Bank of England has gone against the crypto industry many times in the past. As the name suggests, GBPT will be a stablecoin pegged 1:1 to the Pound, the statement explained. USDT remains the largest stablecoin in terms of market cap but its dominance was r...
---
Stablecoin Giant Tether (USDT) Struggles to Maintain Dominance


Investors are fleeing from Tether (USDT), says on-chain data. The stablecoin giant, as a result, has lost significant market share amid a slew of market corrections. Tether's Losing Market Share Tether currently sits on a $68 billion market cap, the lowest since October last year, down from the recently established all-time high of $83 billion. Since then, the stablecoin underwent a cascade of repeated declines. According to the data from CoinGecko, it freshly shed around $4 billion since June 14 alone. TerraUST's collapse pushed market players to seek sanctuary in other digital assets that maintain a one-to-one peg with the USD. As a result, the ensuing market contagion drove crypto and stablecoins to wobble, during which USDT briefly lost its dollar parity as it plunged to 95 cents. While it managed to re-peg quickly, the deathly spiral resulted in many investors ditching the stablecoin giant for its rival - USDC, a top contender. Upon gauging further, it was found that, unlike the falling market cap of USDT, Circle's flagship stablecoin has continued to follow an upward trajectory. After topping out in the first week of March, USDC's market cap quickly bounced back in mid-May. As reported earlier, it even went on to become the stablecoin of choice on the Ethereum blockchain. During the same time, Binance USD (BUSD) also noted a minor but relevant bounce back up. With TerraUSD gone, the three largest stablecoins - Tether, USD Coin, and Binance USD - have managed to retain t...
---
AAX Exchange ?? Share 1M USDT Rewards Through Fun "Crypto Summer&r...


[PRESS RELEASE - Victoria, Seychelles, 15th June 2022] AAX, the institutional-grade cryptocurrency exchange, is kicking off "Crypto Summer" with fun-filled crypto trading events that aim to disperse the doom and gloom of the emerging "crypto winter" with the prospect of some tantalizing rewards. The wider cryptocurrency market has been in a tailspin lately as the value of digital assets falls amid fears of rising inflation and a worsening economy. That has raised the prospect of a new "crypto winter" falling upon us with the market seemingly heading towards a prolonged, bearish trend. For those who maintain their faith in cryptocurrency, there's every reason to believe the market will continue its cyclical trend and bounce back sooner or later. Historically, bitcoin has always been on an upward trajectory when bullish has seen a wide range of projects flourish, and major dips like the one we see today, therefore, provide a fantastic opportunity for believers to stack more quality tokens while prices are low. AAC Crypto Summer Ahead To celebrate this buying opportunity, AAX is launching a number of summer events designed to promote more optimism in the space and encourage its community to have fun trading the dips. To ensure the community remains engaged, it's offering up to one million USDT in rewards to summer event participants. One of the easiest challenges is to get friends to sign up to AAX's fixed savings plans. For ...
---
More Tether (

#USDT

) News