| | | |
| --- | --- | --- |
| | Tether | #USDT |
---
| | | | | |
| --- | --- | --- | --- | --- |
| USDT Price: | $1.00 | | Volume: | $44 B |
| All Time High: | $1.08 | | Market Cap: | $78 B |
---
---
| | | | | |
| --- | --- | --- | --- | --- |
| Circulating Supply: | 78,046,247,908 | | Exchanges: | 300 |
| Total Supply: | 78,046,247,908 | | Markets: | 14758 |
| Max Supply: | — | | Pairs: | 14095 |
---
---
---
The price of #USDT today is $1.00 USD.

The lowest USDT price for this period was $0, the highest was $1.003, and the exact current price of one USDT crypto coin is $1.00301.

The all-time high USDT coin price was $1.08.

Use our custom price calculator to see the hypothetical price of USDT with market cap of BTC and how the supply of USDT affects the price at different market capitalizations.
---
---
Stable coin based on USD.
The code for Tether is #USDT.

Tether is 8.7 years old.
---
---
The current market capitalization for Tether is $78,280,946,319.

Tether is ranked #3, by market cap (and other factors).
---
---
There is a huge volume of trading today on #USDT.

Today's 24-hour trading volume across all exchanges for Tether is $44,385,714,764.
---
---
The circulating supply of USDT is 78,046,247,908 coins, which is 100% of the total coin supply.

Relatively, Tether has a large supply of coins, 3,548 times larger than Bitcoin's supply, for example.
---
---
---
---
USDT is well integrated with very many pairings with other cryptocurrencies and is listed on at least 300 crypto exchanges.

View #USDT trading pairs and crypto exchanges that currently support #USDT purchase.
---
---
---
---
Tether's (USDT) Market Cap Sees 17% YTD Surge Amidst Banking Crisis


The banking sector could potentially undergo a much-needed revamp, but until then, investors appear to be scrambling for a safety net. As the traditional financial world is rocked by the Credit Suisse chaos and the failure of a series of US banks, investors have flocked to the largest stablecoin, Tether (USDT). The turmoil has once again helped the controversial asset extend its lead. Tether Market Cap Silicon Valley Bank (SVB), Signature Bank, and Silvergate Capital, once served as a vital tripartite of lenders fetching deposits from crypto companies, all collapsed this year in a relatively short span of time. The demise of these entities highlighted the 'un-stableness' of stablecoins. The fintech firm Circle admitted a $3.3 billion exposure to SVB, which briefly dragged its USDC token to 88 cents instead of its usual one-dollar price. The token has regained its peg, thanks to the lifeline provided by the US regulators as they moved to ensure that the deposits in Silicon Valley were safe while Circle promised financial support. USDC is the second-largest stablecoin and is also widely used in decentralized finance (DeFi). While the latest turns of events did not transpire into a Terra-like catastrophe, the threat was massive, and this has further aggravated the stablecoin crisis. This has resulted in USDC's market cap falling by nearly 21% so far this year. A similar trend was seen in Binance USD (BUSD) as well, which had its fair share of setbacks with the regulatory agencie...
---
Sushi Seeks $3 Million USDT Defense Fund Following SEC Subpoena


Jared Grey – the "Head Chef" (CEO) of the automated market maker Sushi Swap – is attempting to establish a $3 million legal defense fund after being subpoenaed by the Securities and Exchange Commission (SEC). Grey declined to comment further on the ongoing investigations but said he and Sushi were cooperating with the agency. In a blog post on Tuesday, Grey said that the new Sushi Dao Legal Defense Fund would cover "reasonable attorney's fees" for core contributors who have been active since the ratification of Sushi 2.0. Funds for the DAO will be collected through a combination of Kanpai fees (50%) Grants (35%) and sales of the SUSHI token (15%). SUSHI is down 2.34% on the day. The $3 million USDT will be held in a new multisig, and its funds will be made available to pay legal expenses as needed. "The international regulatory environment for DAOs remains in flux, and the options for contributor insurance policies remain limited," wrote Grey. " it has become evident funds must be available to handle legal needs for operational continuity and to protect core contributors." A DAO is a Decentralized Autonomous Organization, theoretically governed in a decentralized fashion by token holders with voting rights. However, one commenter on Grey's proposal asked how the Sushi DAO had even been "subpoenaed" in the first place. "I got no letter in my mail and I am th...
---
Stablecoin Trading Dominates Monday's Crypto Market, Tether and BUSD Sel...


On Monday, the crypto economy experienced significant market activity with $183.85 billion in global trade volume over 24 hours, with a large portion of those trades involving stablecoins. USDC traded near parity with the U.S. dollar, and several stablecoins, including tether and BUSD, sold at premiums. Tether reached a high of $1.04 per unit and BUSD rose to $1.03 per coin during the morning trading sessions (ET).Small Handful of Stablecoin Assets Trade for Premiums as USDC Closes $1 Parity Gap On Monday, stablecoins experienced significant trade volumes after USDC had difficulty maintaining its peg to the U.S. dollar over the weekend. This caused five other stablecoins to depeg just below the $1 value. Today, USDC has almost closed the gap and is trading at $0.99 per coin, but traders looking to exchange USDC for tether (USDT), binance usd (BUSD), or another stablecoin may have to pay a premium. Currently, tether (USDT) is trading at two cents above the U.S. dollar, with an early morning trading price of $1.04 per coin. Some tether (USDT) spikes went as high as $1.076 per USDT on Monday. BUSD saw a similar premium at $1.03 per unit, and other stablecoins, such as TUSD and DAI, are also experiencing higher prices based on the exchange used by traders. At $1.02 per unit and with 72.55 billion USDT in circulation, the additional two cents brings USDT's market cap up to $74.23 billion at the time of writing. Of the $183.85 billion in global trade volume, USDT accounts for $94...
---
Lugano After One Year on its Bitcoin and Tether Standard


It's been one year since the Swiss city of Lugano established Bitcoin and Tether (USDT) as de facto legal tender within its borders. Since then, how has its adoption initiative fared? On Monday, Tether published a breakdown of various milestones the city has reached around crypto infrastructure and education under "Plan B." According to Tether's post, over 150 merchants around Lugano are now accepting Bitcoin, Tether, and LVGA – Lugano's Swiss-franc pegged stablecoin – for payments. The Plan B Foundation plans to expand acceptance to 2500 more merchants by the end of 2023. Lugano has also issued the very first blockchain-based municipal bond. The 6-year debt issuance, worth 100 million CHF ($107 million), can be traded directly on the SDX exchange, which is owned by Switzerland's financial market infrastructure provider. Per the initiative's original plans, the city's municipal services now take payment in crypto, helping foster a circular economy for cryptocurrencies. On educationTether hosted a summer school for 86 students from 26 countries to learn about crypto from experts, and provided 500 grants to further their learning. Summer school students were also provided the chance to connect with potential employers at the Plan B job fair, connecting blockchain industry employers with dormant talent. The Plan B Forum – a conference focused on expanding Bitcoin adoption – took p...
---
USDC Tumbles as Circle Reveals $3.3 Billion Held at SVB, Tether and Bina...


Following the second-largest bank collapse in American history on Friday, market participants are worried about which firms might be caught up in the contagion surrounding Silicon Valley Bank (SVB). Here's what venture capitalists and major crypto executives had to say about the failure – and why the crypto community is keeping an eye on Circle in the aftermath. USDC, the second largest stablecoin and the one issued by Circle, has lost its peg across numerous exchanges. At the time of this writing, it's trading at around $0.94, according to data from CoinGeko. However, it's important to note that Circle stated that the company continues operating as normal, despite the fact that 25% of their cash reserves are at SVB - around $3.3 billion. Is Circle in Trouble? A report stated that as of late January, Circle's cash reserves lied with U.S.-regulated financial institutions including "Bank of New York Mellon, Citizens Trust Bank, Customers Bank, New York Community Bank, a division of Flagstar Bank, N.A., Signature Bank, Silicon Valley Bank, and Silvergate Bank." The report claimed that about $9.88 billion are held across all of those institutions, though an updated figure on Circle's transparency page claimed that number has increased to $11.4 billion. That's about 26.3% of Circle's reserves – the rest of which were held in U.S. Treasury Securities. Circle's $42.3 billion in total reserves were only abo...
---
Tether Responds to WSJ FUD Regarding Falsified Bank Documents


Leading stablecoin issuer Tether has once again slammed mainstream media, The Wall Street Journal, for publishing a report that claimed the firm and its affiliates falsified documents and shell companies to open bank accounts about four years ago. WSJ published the report on Friday, quoting emails and documents it received from Stephen Moore, one of the owners of Tether Holdings Ltd. The Allegations The WSJ claimed the incident happened after Crypto Capital Corp. went underwater four years ago, which was crypto's premier shadow bank for years before authorities shut it down in 2018. It had ties with multiple crypto entities, including Tether and its sister company Bitfinex. The WSJ alleged that Tether and its backers falsified invoices and contracts in late 2018 when they lost access to the global banking system, and the faked documents allowed them to create new bank accounts. 'One of those intermediaries, a major tether trader in China, was trying to 'circumvent the banking system by providing fake sales invoices and contracts for each deposit and withdrawal…' Ultimately, the companies (Tether and Bitfinex) were able to open at least nine new bank accounts for shell companies in Asia over nine days in October 2018,' the report said. Tether's Response On Friday afternoon, Tether's chief technology officer Paolo Ardoino blasted the media house on Twitter, saying the article was filled with a 'ton of misinformation and inaccuracies.' Shortly after Ardoino's comments, ...
---
Reports Indicate USDT Is Being Used in Venezuela to Facilitate Settlemen...


Some companies in Venezuela are using the stablecoin tether as a way of sidestepping sanctions and settling payments with foreign customers and providers. Local reports indicate that, while the most popular use case for the stablecoin involves its purchase for devaluation shielding purposes, a handful of companies are also harnessing it in this way.Companies Are Reportedly Using USDT to Avoid Being Hurt by Sanctions in Venezuela While the use of dollar-pegged stablecoins, like Tether's USDT, in countries like Venezuela is mainly related to inflation and devaluation according to Chainalysis, a second use case has also been discovered recently. Reports from local analysts state that a handful of companies are using USDT as a payment method for foreign customers and providers, which are afraid of using traditional payment means due to the risk of receiving sanctions. According to Juan Blanco, director of local consulting firm Bitdata consultants, many unidentified companies are settling commercial exchanges using USDT, with part of this cash flow coming from companies located in Asia and Russia. Blanco stated: There are things that are being produced in Venezuela with great value that are traded in USDT. The little that is exported, due to the issue of the blockade, leaves the country through the free and independent mechanism provided by the blockchain to pay for goods and services. Luis Gonzalez, manager of Cashea, a local financing hub, stated that sanctions do affect Venezue...
---
Stablecoin Market Sees Supply Increase for Tether as Competitors Decline...


While the stablecoin market has seen significant redemptions in the past three months, the supply of tether, the largest stablecoin by market capitalization, has increased by 2.46 billion since mid-November 2022. Tether is the only one of the top five stablecoins by market valuation that has seen a supply increase in the past three months.Tether Supply Rises While Competitor Stablecoins See Declines Much has changed in the past three months following the collapse of FTX and its aftermath. The stablecoin economy has experienced significant redemptions, and 30-day statistics from February 14, 2023, show that three of the top five stablecoins have seen a decline in their market capitalizations. The affected stablecoins are usd coin (USDC), binance usd (BUSD), and DAI. While BUSD experienced significant redemptions after the announcement that Paxos would no longer mint the stablecoin, USDC saw the largest decline, losing 6.2% in the last month. BUSD decreased by 4.5% in the last 30 days, and DAI had a slight decrease of 0.1%. Tether (USDT), on the other hand, has seen a 3.2% increase in supply over the last 30 days. In fact, over the past three months, USDT's supply has grown by 3.74%. Together, the top five stablecoins make up the majority of the stablecoin economy and the significantly large trade volume of dollar-pegged tokens. On November 17, 2022, USDT's circulating supply was around 65.94 billion, and after a 3.74% increase, it has risen to 68.41 billion today. While USDT'...
---
Tether Generated Over $700 Million in Profits in Q4, 2022


Tether Holdings Limited - the company behind the largest stablecoin USDT - revealed a net profit of around $700 million in the fourth quarter of 2022. It ended last year with excess reserves of $960 million and at least $67 million billion in consolidated total assets. Tether Remained Unfazed by the Bear Market Even though 2022 devastated the entire cryptocurrency sector, Tether's net profits increased by over $700 million in Q4. It reduced its secured loans by $300 million and revealed a direct exposure of over 58% to US Treasury Bills. The data further showed that the firm finished last year with zero commercial paper and excess reserves of $960 million. Its consolidated total assets stand at $67 billion, while total liabilities equal $66 billion (almost 100% of the amount relates to issued tokens). Chief Technology Officer Paolo Ardoino argued that the recent report doubles down on Tether's ambition to 'lead the industry in transparency.' He claimed the company had proven its 'stability and resilience' amid a turbulent year that saw numerous bankruptcies and black swan events. 'Not only were we able to smoothly execute over 21 billion dollars in redemptions during the chaotic events of the year, but Tether has, on the other side, issued over $10 billion of USDT, an indication of continued organic growth and adoption of Tether. Last quarter, Tether generated over $700 million in profits, adding to its reserves. We are proud of how Tether has continued to be a dr...
---
Crypto.com To Delist USDT in Canada Due To Regulatory Pressures


On January 9, Crypto.com announced the delisting of USDT —the most important stablecoin in the crypto ecosystem— in Canada to comply with the country's regulations. Several users on Reddit and Twitter reported that Crypto.com sent an email informing Canadian users of the decision. Source: Reddit Canadians Must Get Rid of Their USDT Before January 31 According to the statement, users will have until January 31 to withdraw or exchange USDT for any other currency. Failure to do so will result in all USDT balances automatically converting to Circle's USDC stablecoin. Reddit user zoomercoomer9000 confirmed that Canadian regulators issued a statement in late December informing that cryptocurrency platforms that are registered or in the process of registering were prohibited from allowing Canadian customers to trade cryptocurrencies that 'are themselves a security and/or derivative.' 'As a result of this ongoing work, the CSA is of the view that stablecoins, or stablecoin arrangements, may constitute securities and/or derivatives. Crypto trading platforms that are registered or that have entered into a pre-registration undertaking are reminded that they are prohibited from permitting Canadian clients to trade, or obtain exposure to, any crypto asset that is itself a security and/or a derivative.' Community Speculates on What Happened —And Why For many users, the delisting of USDT in Canada was seen as a glimpse of what could happen globally if regulators in other c...
---
Zero USDT, USDC, BUSD, and TUSD Printed in December 2022: Analysis


Stablecoins have continued to play a very critical role in the crypto economy. The ongoing bear market also demonstrated that dollar-pegged coins like USDT and USDC witnessed a parabolic growth in market cap this year. However, top stablecoin issuers seemingly took a break from printing in December amidst a great deal of market turmoil and increased scrutiny. According to data from the 'Stablecoin Printer,' USDT, USDC, BUSD, and TUSD, have not been printed during the last month of 2022. In fact, the two-largest stablecoins by market cap have not been printed for the past several months. USDT was last printed by its issuer, Tether, in May 2022, while USDC's printing continued till June of the same year. The two tokens have been in a constant battle for dominance, and the de-pegging and the subsequent collapse of Terra ecosystem's now-defunct algorithmic stablecoin - UST - did help in closing the gap between them. USDT laid low amidst concerns of Terra-induced contagion spread. USDC, on the other hand, saw an increase in consumer confidence. This resulted in 4% growth YTD from $42.9 billion to $44.6 billion. Market participants ditched USDT for USDC. The latter went on to become the stablecoin of choice on the Ethereum blockchain. The collapse of Terra left a vacuum in the Cosmos ecosystem, where the algorithmically pegged to the US dollar was used heavily across its interconnected family of blockchains. Stablecoin issuer Circle grabbed the chance to natively launch USDC on Co...
---
Billion-Dollar Hedge Fund Is Betting Against Bitcoin And Grayscale, Not ...


The pressure continues to mount on Grayscale with its Bitcoin Trust (GBTC) and parent company Digital Currency Group. And as Ram Ahluwalia, CEO and co-founder of crypto-native investment advisor Lumida, pointed out in a recent thread, two new characters, Valkyrie Investments and Fir Tree have entered the 'Shakespearean drama.' The motivation of the second, in particular, is very dubious. Fir Tree is a hedge fund with about $3 billion in assets under management (AUM) and hundreds of holdings. The SEC 13F filings show that Fir Tree holds First Citizen's Bank, KKR, Comcast, and hundreds of other securities. They are also large investors in oil and tobacco. Ahluwalia, therefore, raises the question of why Fir Tree, as a value investor, has an interest in GBTC and filed a lawsuit against Grayscale in early December, especially since the hedge fund does not own a lot of GBTC. Fir Tree Capital Management filed the lawsuit seeking information that could be used to force changes to the way the company operates its flagship Bitcoin Trust. The lawsuit seeks Grayscale to lower its fees, initiate redemptions, and release documents related to its relationship with Digital Currency Group. In addition, Fir Tree also seeks to stop Grayscale's efforts to convert its Grayscale Bitcoin Trust (GBTC) into a spot exchange-traded fund (ETF). A Big Short On Bitcoin, Crypto, And Tether? Ahluwalia hypothesizes that the arguments made in the lawsuit do not reflect their true motivation. Fir Tree claims...
---
Onchain Sleuths Discover Funds Linked to Alameda Swapped for ETH, USDT, ...


On Dec. 27, 2022, a number of onchain researchers noticed that funds connected to Alameda Research and FTX have moved and have been swapped for other tokens. Reports show the hacker known as the 'FTX Accounts Drainer,' traded large sums of ERC20 tokens for digital assets like tether, ethereum, and bitcoin.Funds Tied to Sam Bankman-Fried's Alameda Research Traded for Ethereum, Tether, and Bitcoin It seems whoever controls the funds that once were connected to Alameda and FTX is starting to move a large handful of ERC20 tokens. According to the OXT onchain researcher Ergo, on Twitter, Alameda-linked addresses started to swap ERC20s for ETH and USDT. 'Alameda ETH addresses are digging around in the sofa for spare change and swapping bits ERC20s for ETH/USDT,' Ergo tweeted. 'ETH and USDT then funneled through instant exchangers. Rings some major alarm bells,' the onchain researcher added. In response to Ergo's tweet, the onchain sleuth Zachxbt replied and said: 'the funds are being swapped for [bitcoin],' while sharing four different BTC addresses (1, 2, 3, 4). All four of those addresses were sent roughly 11.9 bitcoin worth close to $199K using today's BTC exchange rates. In the thread published by Ergo, someone asked if the fund movements likely derived from the liquidators. Zachxbt dismissed the idea when he tweeted: 'don't think they would use Fixedfloat or Changenow.' Nansen's Martin Lee also confirmed that the funds were sent to Fixedfloat or Changenow. 'Lots of activity g...
---
Why USDT Is Plunging While Other Stablecoins Are Not


Stablecoin adoption has grown immensely, observed especially following the collapse of Terra. USDC and USDT have seen sizeable growth, but USDT has a lot of keeping up to do with its value plunging as of press time. USDT trades at $0.09999 as of this writing Stablecoin waning in terms of social mentions and engagements Tether exhibits strength in terms of market cap at $66 billion The transfer volume of stablecoins is seeing impressive growth, including USDC, but USDT needs to catch up and gain more traction. Overall, stablecoins are enjoying a spike in trading volume, having reached roughly $7.5 trillion which is a huge price pump. According to CoinMarketCap, USDT (Tether) is trading at $0.09999 or 0.00% as of this writing. USDC Leads In Transaction Volume As of press time, USDC has been acing its rival in terms of value and transaction volume. Tether's transaction volume has significantly slipped by 200 billion from 2021 to 2022. USDT falters in the social media department or visibility, which could account for its steady decline. Its social engagements have dropped tremendously by as much as 24.2%, and social mentions have dipped by 13.7% since November. In comparison, other stablecoins have been actively engaged on social media, padding their popularity. USDT has had prevailing negative sentiment since early December, but it has improved, and the weighted sentiment is now looking a little positive. The value of transactions is another region in which th...
---
BitKeep Wallet Exploited for $8M in BNB, ETH, USDT, DAI


PeckShield, the blockchain analytics and security company, reported earlier today that some BitKeep wallet users had their funds drained from the platform. According to the current estimations, the total amount stolen is roughly $8 million in various digital assets. After Hacktober, which was the worst month in the crypto industry in terms of hacks and exploits, the attackers seem to be back on the offensive as of now. The latest to fall victim is the BitKeep wallet, according to Peckshield. The security firm cited a BitKeep official, saying 'several users' funds were stolen.' They blamed it on a hacked APK version previously downloaded. Some Twitter users confirmed it, saying they had received suspicious emails recently about downloading another version of the wallet, which they thought it could be phishing attacks. PeckShield added that the amount of stolen cryptocurrencies is about $8 billion for now, including BNB, ETH, USDT, and DAI. #PeckShieldAlert #BitKeep reported that several users' funds were stolen, the official stated that possibly due to downloading a hacked APK version ∼$8M worth of assets have been stolen so far, including ~4373 $BNB, 5.4M $USDT, 196k $DAI, and 1233.21 $ETH pic.twitter.com/ZdomZGFWRO — PeckShieldAlert (@PeckShieldAlert) December 26, 2022 BitKeep confirmed the exploit on its official Telegram channel, urging users to transfer their funds to the official app available on Google Play Store or the App Store, if they had downloaded t...
---
Optimism Sees Spike In USDC And USDT Transactions Eclipsing $1 Billion


Optimism blockchain network has recently noticed an enormous uptick in both USDC and USDT transactions which have eclipsed $1 billion. What seems to have caught people's attention is the fact that the Optimism chain seems to be unrivaled and unmoved by the chaos happening in the crypto space. This is now tagged as an unusual trend because it goes against the current especially with the sudden spike in USDC and USDT. Here's a quick glance at how the crypto and network are performing: OP price down by 1.83% Metamask provides support for L2 Solutions User retention rate grew to as much as 34% weekly There seems to have been a convergence given the noticeable connection between the uptick in stablecoins with that of OP's price performance. According to CoinMarketCap, OP price is currently up by 0.4% in the last 24 hours, or trading at $0.9348 as of press time. The USDC and USDT surge is observed to be following a market trend which would ultimately revert back to normal with the price of OP diminishing and with the USDC and USDT prices settling down. Potential Factors That Cause USDT, USDC Uptick With the increased activity, people are contemplating on what could have triggered the sudden uptick. One of the possible theories would be Optimism's impressive Total Value Locked (TVL) as it grew immensely compared to other cryptocurrencies. Another is the announcement of Metamask wallet providing support for Optimism and other Layer 2 solutions. It...
---
OKX Proof-of-Reserves Report: Bitcoin, Ether, Tether Reserve Ratios Over...


Cryptocurrency exchange OKX released its second Proof of Reserves (PoR) on its website on December 22nd. The new report would enable users to view and self-verify the results of two PoRs with the help of open-source tools, the company said in an official statement. OKX also promised to publish the PoR report every month. OKX's Proof-of-Reserves The report shows that OKX's wallets held 113,754 BTC against a user balance of 112,192 BTC as of December 20th, 14:00 UTC. It has a Bitcoin reserve ratio of 101%, this is a minor decrease from the 102% revealed in the PoR last month. The reserve ratio for Ethereum stood at 103%, increasing from 102%, while Tether reserves stood firm at 101%. The OKX Nansen dashboard covers additional digital assets and shows that Bitcoin, Ethereum, and Tether make up more than 90% of holdings. OKX CMO Haider Rafique commented, 'Publishing PoR results on a monthly basis strengthens our commitment to lead the industry when it comes to transparency and trust. At OKX, we believe that PoR should be verifiable via open source tools so that users can self-verify the balances and ownership of our reserve addresses.' Furthermore, OKX also has included new features for its PoR that will allow users to check the reserve ratios for new as well as historical data. Users will also be able to download the files with both types of data after they self-verify on-chain assets. Lennix Lai, OKX's Director of Financial Markets, said, 'We would gradually enhance our st...
---
Tether Responds to FUD, Promises Zero Secured Loans in 2023


Tether is back again with criticism of the mainstream media, which has once again called out the stablecoin provider for having potentially unreliable reserves. In response to the "recent cycle of Tether FUD," the company has promised to reduce the secured loans in its reserves to zero by the end of 2023. What's the FUD About? Earlier this month, the Wall Street Journal called out Tether for its "secured loans" – whereby Tether lends out its own stablecoin tokens rather than selling them upfront for hard currency. According to the company's website, these loans comprised $6.1 billion, or 9%, of its reserves as of September 30th. While Tether claims these loans are overcollateralized by "extremely liquid" assets, it gives few details about the exact nature of that collateral, and who its borrowers are. WSJ used this angle to suggest that these loans create risks for the company to continue satisfying stablecoin redemptions. "Tether can't be certain the loans will be paid back, that it could sell the loans to a buyer for dollars in a pinch or that the collateral it holds will be adequate," wrote the company. Tether's generalized response, written on Tuesday, dismissed criticisms of its secured loans as more "disinformation" concocted by "Tether truthers" and the mainstream media (MSM). Nevertheless, in a commitment to restoring faith in crypto following ...
---
Coinplay Announces World Cup's Welcome Bonus of Up to 5K USDT


[PR - Willemstad, Curaçao, 12th December, 2022, Chainwire] Coinplay is a licensed crypto sportsbook that gives an opportunity to the player to place a bet with more than 40 cryptocurrencies. Players from across the globe can have access to the large number of odds provided at the Coinplay platform and after a detailed study, a bet can be placed. A player can also place his bet with 5 different cryptocurrencies at a single time from one account. The FIFA World Cup is going on and the group stage is over and we are now entering the knockout stage of the tournament. Coinplay brings an opportunity for the players to get a 100% welcome bonus on their first deposit and up to 5,000 USDT will be awarded. This offer immediately doubles the stake for a player allowing them to place more debts. Coinplay has a large collection of sports and esports to place bets and if a player is bored by placing bets, he can enter the world of casinos and live casinos at Coinplay. The website is designed in such a way that it becomes easier for a player to understand it and study the odds before placing the bets. To make sure that players from every corner of the world can participate, Coinplay provides 30 plus languages to understand the system. Both the desktop and mobile versions are available in the market of Coinplay and the interface of both versions is easy to use. A player can log in to both versions at the same time with the same account. The registration process is also easy and ...
---
Coinbase Entices Users to Switch From USDT to USDC, Crypto Firm Says Rec...


Coinbase, one of the largest cryptocurrency firms in the industry, has published a blog post that tells users to 'switch to the trusted and reputable digital dollar,' referring to the stablecoin asset usd coin. The company's blog post specifically mentions switching the stablecoin asset tether over to usd coin, and the firm is offering 'zero fees' to swap these two tokens.Coinbase Offers Users Zero Fees to Switch From Tether to Usd Coin, Crypto Community Questions Motive On Thursday, Dec. 8, 2022, Coinbase shared a new blog post and tweeted the statement: 'Switch to a trusted stablecoin: usd coin (USDC). Now convert tether (USDT) to USDC with zero fees.' The company's blog post goes into more detail as it notes that customers can swap tether (USDT) for usd coin (USDC) 'with zero fees.' The blog post notes that events that have taken place during the last few weeks have shaken the crypto industry's trust. 'The events of the past few weeks have put some stablecoins to the test and we've seen a flight to safety,' Coinbase's blog post explains. 'We believe that [usd coin] (USDC) is a trusted and reputable stablecoin, so we're making it more frictionless to switch: starting today we're waiving fees for global retail customers to convert USDT to USDC.' Coinbase's statements gave crypto proponents the perception that the blog post was indirectly questioning Tether's stablecoin, the current largest stablecoin asset by market cap today. 'Shots fired. Bang bang,' the Twitter account k...
---
Coinbase Encourages Users to Switch From USDT to USDC


In a new blog post, the centralized crypto exchange encouraged users to switch from USDT to USDC by waiving the conversion fees while highlighting the latter stablecoin as a 'trusted and reputable digital dollar.' The development comes amidst a stablecoin war in the industry. Exchanges are stepping up to claim dominance of their native stablecoins. Recently, Binance stopped supporting USDC, auto-converting customer holdings into its own stablecoin BUSD. After being out of Binance, the companies spearheading USDC have new plans to bolster the stablecoin's growth. Coinbase's Call to Ditch USDT USDC was co-founded by Coinbase and issued by its affiliated company, Circle, in 2018. It also delivers monthly attestations by Grant Thornton LLP, which happens to be one of America's largest audit, tax, and advisory firms. Tether, on the other hand, has been stirred with controversy much of it is surrounded by the stablecoin issuer publishing a full audit. The company has frequently dismissed FUDs and maintained that its reserves are fully backed. Its rival stablecoin has managed to avert such scrutiny. In fact, USDC has grown to become a serious contender of already established market leader USDT over the past four years. With a market cap of $65.7 billion, USDT is the largest stablecoin, followed by USDC at $42.7 billion. FTX's insolvency has shown a spotlight across the crypto market. The unraveling of FTX contagion and the subsequent fall of dominos have put some stablecoins to the ...
---
TRON Unfazed By Decreasing Volumes, Tallies $1 Billion In USDT Inflow


TRON (TRX) remains in a stagnant phase, refusing to make any kind of momentum for an upward run despite a number of positive developments that, in many cases if not all, should have helped trigger a significant price movement. Let's consider this summary: TRON's seven-day jump was less than 2% During the last 30 days, TRX has already lost 12% of its value Tron blockchain enjoys a significant boost in its stablecoin inflow Instead, the asset continues to consolidate within a narrow range and is not showing any signs of immediate recovery. According to the latest information provided by Coingecko, at the time of this writing, TRX is trading at $0.053957. It only managed to climb by 1.6% during the last week although it is nursing an increase of 6.3% over the last 14 days. TRON, currently the 17th largest crypto asset in terms of overall valuation with a market cap of $4.97 billion, has already gone down by more than 12% on its month-to-date (MTD) performance. Not even the news of its mother platform registering a massive stablecoin inflow was enough to make the asset push its price to higher levels. Tron has seen significant USDT inflows over the past 2 weeks. In total, over $1 Billion of USDT have entered the chain pic.twitter.com/bbB6XRruvi — DefiLlama.com (@DefiLlama) December 1, 2022 TRON Performs Well In Stablecoin Inflow Last Month Using Twitter, pseudonymous DeFi Llama shared that the Tron decentralized platform observed an inflow of $1 billion USDT for th...
---
Tether Responds to Media FUD Regarding Rising Loan Risk


On Dec. 1, the Wall Street Journal published another attack on the crypto industry, targeting Tether this time. The outlet claims that the company has "increasingly been lending its own coins to customers rather than selling them for hard currency upfront." It added that these loans add risk that the "company may not have enough liquid assets to pay redemptions in a crisis." The WSJ claims to have examined Tether's financial reports, which evidence these loans. The most recent report suggests they reached $6.1 billion as of Sept. 30, which equates to 9% of the company's total assets. Tether hit back with a blog post titled "WSJ & CO: The Hypocrisy of Mainstream Media, Asleep at the Wheel of Information." WSJ & CO: The Hypocrisy of Mainstream Media, Asleep at the Wheel of Informationhttps://t.co/XS4eCE84I8 — Tether (@Tether_to) December 1, 2022 Tether Bites Back The majority of the lengthy response was ranting at mainstream media for its failure to predict the demise of major crypto platforms and its repeated targeting of Tether. However, it did not deny that these secured loans were real. The WSJ wrote that because Tether's loans of USDT were denominated in USDT, the company was exposed to a decline in the value of the stablecoin. Regarding those loans and the WSJ coverage, the firm stated: "This completely misses the mark and mistakes the USDT itself for the collateral that underpins it. Tether's secured loans are...
---
If Binance or Tether Collapse, it's Game Over for Crypto, DOGE's Founder...


Dogecoin's Shibetoshi Nakamoto believes a potential crash of the crypto exchange Binance or the stablecoin-issuer Tether could severely destabilize the entire industry. He also advised people to do appropriate research and understand the digital asset's sector specifics before entering it. Binance/Tether Collapse Could be Devastating The Co-Creator of the memecoin Dogecoin - Billy Markus (better known as Shibetoshi Nakamoto) - thinks if either Binance or Tether goes down, this could be 'pretty much game over.' The American software engineer also outlined that an increasing number of people have realized that too much centralization is a 'big weakness.' to anyone worrying about binance and/or tether collapsing, if either does it's pretty much game over it's good that more of y'all are finally figuring out what this whole thing is and how the centralized stuff is a big ol' weakness, but also, it was like this when ya bought too — Shibetoshi Nakamoto (@BillyM2k) November 16, 2022 The former CEO of Twitter - Jack Dorsey - was among the individuals to agree with Nakamoto's assumption. He said such a potential meltdown will undoubtedly be 'game over for the games.' Still, DOGE's creator believes the potential adverse event will not mean 'crypto dies' but trigger a 'big mega mondo market crash.' Almost every disruption in the past, including the recent fiasco with FTX, has prompted severe market declines and panic among crypto participants. The uncert...
---
Tether Ensures No Risk From USDT on Solana, SOL Tanks Further


The world's largest stablecoin issuer, Tether, has ensured that there are no risks from USDT on the Solana network. On Nov. 18, Tether issued a statement that Alameda issued USDT was safe from any contagion fallout from the failed FTX exchange. According to the Tether transparency report, Solana is the third-largest network for the stablecoin after Tron and Ethereum. There are 1.89 billion USDT on Solana, representing just under 3% of the total supply. Why USD? Issuances Ensures No Risks from FTX/Alameda https://t.co/iLXchRHVsI — Tether (@Tether_to) November 18, 2022 Tether: No Threat From Alameda The fintech firm explained that USDT is issued on a 1:1 basis when institutional parties send dollars to Tether. This was the case with Alameda for Tether on Solana, it added: "Those reserves are still in Tether's possession; they are not on Alameda's balance sheet. The collateral backing Alameda's USDT is not on Alameda's balance sheet." The only option Alameda has is to redeem the USDT and have Tether return the greenbacks. Tether also asserts that it has no outstanding loans of the stablecoin, its reserves, or any other funds whatsoever to Alameda. "The main problem countless other companies are facing is that they recklessly lent Alameda various assets relying on extremely illiquid collateral," it explained. The company added that there was no leverage, which played a key role in the downfall of FTX. It also referenced the recent suspensions...
---
Multiple Exchanges Delist USDC and USDT on Solana


Numerous major exchanges are disabling deposits and/or withdrawals for Solana-based variants of the top two stablecoins, USDT and USDC. The wave of delistings follows Solana's major price crash in the wake of FTX's collapse – an exchange known to be closely involved with the network and token. Scrubbing the Solana Stablecoins On Thursday, Binance announced that deposits for Solana-based USDC and USDT tokens had been "temporarily suspended until further notice," without providing any explanation. It later resumed processing deposits for USDT "after internal assessment and review," without any further updates about USDC at writing time. "Binance reserves the right in its sole discretion to amend or change or cancel this announcement at any time and for any reasons without prior notice," it added. Similarly, OKX revealed late Wednesday that it would entirely delist these tokens starting at 3:00 AM UTC on Nov. 17. That includes suspension of both deposits and withdrawals for both tokens on Solana. Bybit also halted deposits and withdrawals for USDC and USDT on Thursday, while BitMEX paused USDT deposits at 13:20 UTC. On-chain data indicates that the supply of USDC circulating on Solana is over twice as large as that of USDT on the network, despite USDT having a larger market cap overall. It accounts for about $5 billion in USDC, which is 11% of its total market cap. Meanwhile, Solana hosts rough...
---
The Grand WAHED PitchFest – Pitch Your Idea and Win 25,000 USDT


PRESS RELEASE. WAHED is delighted to announce the Grand WAHED Pitchfest, an opportunity for entrepreneurs and innovators to secure funding for their next world-changing idea. Founders are invited to present their ideas to the WAHED Team, and the most innovative idea stands to win 25,000 USDT in a funding grant. With the cryptocurrency market being rocked by the collapse of FTX, the WAHED Team wants to go back to basics and keep incentivising innovation in Web 3.0. Bull markets come and go, but the desire to drive value independent of this price action deserves to be rewarded. Builders, entrepreneurs and the world's brightest minds are coming together to deliver on the lofty promises of Web 3.0. WAHED is bringing together an expansive community of philanthropists, donors and investors who can make this vision a reality. WAHED is focused on working with start-ups and businesses that embrace sustainability. Ideas that stand to bring social and environmental value while generating profits deserve guidance and strategic assistance. If you believe that your idea has what it takes to bring about real-world change, become a part of the Grand WAHED Pitchfest by following the link below. About WAHED WAHED is a next-generation investment platform and ecosystem powered by WAHED Coin. By embracing blockchain technology, WAHED aims to improve transparency in investment and philanthropic initiatives. Thanks to the global nature of blockchains and cryptocurrency, anyone can get invo...
---
Shaky USDT Price Stirs Speculation Tied to Alameda Reserves, Tether Free...


Amid the market fluctuations on Thursday, data shows the stablecoin tether temporarily tapped a low of $0.961 per unit. Tether's market fluctuations have affected the decentralized finance (defi) protocol Curve's 3pool, as the stablecoin pool has become unbalanced Thursday morning. Furthermore, at 9:35 a.m., a report disclosed that Tether has frozen more than 46 million tethers at the request of law enforcement. Tether Price Causes Speculation Tied to FTX's Alameda Research, Tether CTO Insists There Are 'No Issues,' Sam Bankman-Fried Says Alameda Will End Trading Data from coingecko.com indicates that tether (USDT) temporarily lost parity with the U.S. dollar on Thursday (ET). The web portal notes that the value quickly slipped to $0.961 per unit, but metrics from coinmarketcap.com indicate a Nov. 10, 2022 low at $0.981 per unit. Out of the $213 billion in global trade volume today, USDT has seen $106.69 billion in 24-hour global trades. There are rumors circulating that FTX's Alameda Research holds a great deal of USDT and has been using the assets on Curve's 3pool. Tether's CTO Paolo Ardoino has denied the claims and said 'Wow. Must suck to have a worse understanding of finance than an old lady running a cashier.' The Tether CTO added that '[Tether] processed ~700M redemptions in last 24h. No issues. We keep going.' The crypto community has also been monitoring an Ethereum address allegedly associated with FTX's quantitative trading firm Alameda Research and watching Curve...
---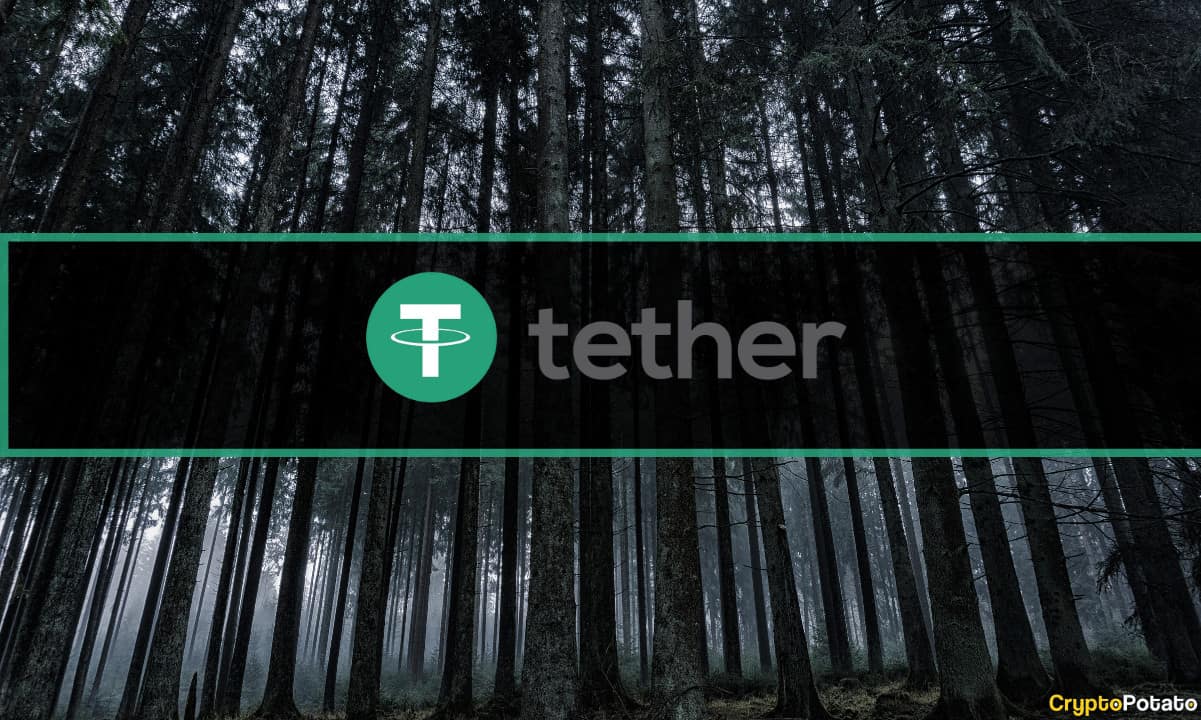 Tether Reportedly Freezes 46M USDT on Tron Owned by FTX


Tether has become the latest industry company to get involved with the ongoing saga revolving around FTX by freezing over 46 million USDT. The company said it had to comply with law enforcement agencies. All eyes in the crypto industry have been set on FTX for the past several days, ever since Binance decided to sell its entire FTT stash following some discrepancies with Alameda Research's balance sheet. The turbulence in the following days included Binance agreeing to purchase FTX and later backing off the deal. Several regulators and law enforcement agencies have begun probing the distressed crypto exchange, which seems to be affecting other industry participants. Tether froze 46.3 million USDT, based on Tron, owned by FTX. A company's spokesman attributed this decision to a request from a law enforcement agency. This comes just a day after the stablecoin issuer said it had no exposure to FTX and Alameda. Separately, the TRON DAO Reserve said it plans to purchase 300 million USDT before topping that number to one billion. This came just hours after the price of USDT fell to $0.97. Despite the price differences, Tether's CTO assured that the company had continued redeeming at $1 prices. #tether processed ~700M redemptions in last 24h. No issues. We keep going. — Paolo Ardoino (@paoloardoino) November 10, 2022 The post Tether Reportedly Freezes 46M USDT on Tron Owned by FTX appeared first on CryptoPotato.
---
Amid FTX Rumors Tether's USDT Peg Of $1 Wobbles – What's Going On?


The crypto market still seems to be in the grasps of FTX and Alameda. Currently, rumors are circulating that Tether's stablecoin USDT might be more affected by the downfall of FTX than it would like to admit. Moreover, there currently seems to be an attack on USDT as a result of which Tether (USDT) briefly lost its usual peg to $1. The largest stablecoin by market cap was trading below $0.9400 temporarily at Kraken, other exchanges saw minor deviations. FTX FUD leads to Tether depeg, Kraken, 1-day-chart. Sam Bankman-Fried company Alameda, which borrowed $250,000 USDT from Aave and exchanged it on Curve this morning, may be behind the attack. The address is clearly attributable to Alameda. Speculation on Twitter has it that Alameda is trying to initiate a USDT depeg with his on-chain visible transaction to trigger fear. He could sell USDT short, though it is not clear at this time what the company's total trading position is. Some voices in the crypto community suspect that the strategy is multi-layered and a huge attempt to get everything back in a single trading attempt. Anonymous trader 'Hsaka' provided the following thesis on Twitter: The 250k usdt short is not the most important move imo, more about the second order effect re usdt perps and related positioning around that Especially assuming it is the ~$300m ftx withdrawal entity that still holds $100m+ usdt. I still don't know anything about CEX activity. alameda trying to initiate a usdt depeg with a smol 250k onchai...
---
More Tether (

#USDT

) News