| | | |
| --- | --- | --- |
| | Tether | #USDT |
---
| | | | | |
| --- | --- | --- | --- | --- |
| USDT Price: | $1.00 | | Volume: | $31 B |
| All Time High: | $1.08 | | Market Cap: | $90 B |
---
---
| | | | | |
| --- | --- | --- | --- | --- |
| Circulating Supply: | 89,527,049,298 | | Exchanges: | 322 |
| Total Supply: | 89,527,049,298 | | Markets: | 15458 |
| Max Supply: | — | | Pairs: | 16461 |
---
---
---
The price of #USDT today is $1.00 USD.

The lowest USDT price for this period was $0, the highest was $1.001, and the current live price for one USDT coin is $1.00058.

The all-time high USDT coin price was $1.08.

Use our custom price calculator to see the hypothetical price of USDT with market cap of ETH and how the supply affects the price of USDT at different market capitalizations.
---
---
Stable coin based on USD.
The code for Tether is #USDT.

Tether is 9.4 years old.
---
---
The current market capitalization for Tether is $89,578,738,957.

Tether is ranked #3 out of all coins, by market cap (and other factors).
---
---
The trading volume is huge during the past 24 hours for #USDT.

Today's 24-hour trading volume across all exchanges for Tether is $31,007,797,235.
---
---
The circulating supply of USDT is 89,527,049,298 coins, which is 100% of the total coin supply.

Tether has a relatively large supply of coins, 736 times larger than Ethereum's supply, as an example.
---
---
---
---
USDT is well integrated with very many pairings with other cryptocurrencies and is listed on at least 322 crypto exchanges.

View #USDT trading pairs and crypto exchanges that currently support #USDT purchase.
---
---
---
---
Tether and Bitfinex Decline to Contest FOIL Request, But There's a Catch


In response to a New York Freedom of Information Law (FOIL) request initiated by Coindesk, Tether and Bitfinex announced dropping their opposition. According to the official blog post on November 24th, the decision underscored the companies' 'commitment to transparency' within the crypto sector, which aligns with the broader intention to maintain a balanced approach to document release. While emphasizing the core principle of transparency, Tether and Bitfinex, in a joint statement, clarified that transparency does not imply an unrestricted disclosure of all documents. This stance is presented as consistent with standard business practices, ensuring responsible handling of sensitive information. 'Both Bitfinex and Tether stand as the most transparent companies in their industries, and we are committed to maintaining this reputation. Our decision to not appeal this FOIL request reinforces our commitment to both responsible business practices and transparency.' Acknowledging concerns related to the recent FOIL request, particularly with regard to the conduct of specific journalists involved, the stablecoin issuer and the crypto exchange expressed a commitment to transparency and asserted that there is no intention to conceal any information. Despite potential challenges, Tether and Bitfinex have decided not to appeal the FOIL request. The two companies also addressed past concerns about journalistic practices and expressed a willingness to engage with journalists and regulato...
---
US Seizes $9 Million in Tether Allegedly Linked to Pig Butchering Crypto...


The U.S. Department of Justice (DOJ) has seized $9 million in tether (USDT) allegedly linked to 'pig butchering' crypto scams. The Justice Department explained that U.S. Secret Service agents and analysts tracked the laundering of victims' crypto deposits through numerous cryptocurrency addresses, where they were exchanged for various cryptocurrencies.DOJ Seizes $9M in USDT The U.S. Department of Justice (DOJ) announced Tuesday 'the seizure of nearly $9 million worth of tether, a cryptocurrency pegged to the U.S. dollar.' The Justice Department detailed: These seized funds were traced to cryptocurrency addresses allegedly associated with an organization that exploited over 70 victims through romance scams and cryptocurrency confidence scams, which are widely known as 'pig butchering.' Acting Assistant Attorney General Nicole M. Argentieri of the Justice Department's Criminal Division explained that these scammers target regular investors through deceptive websites, falsely claiming that their investments are generating profits. 'The truth is that these international criminal actors are simply stealing cryptocurrency and leaving victims with nothing,' she said. The acting attorney general stressed: 'The department hopes this recovery of assets will bring some closure and a sense of justice to the over 70 victims affected by this series of scams.' Court documents reveal that criminals collaborate to convince victims to deposit cryptocurrency by falsely portraying the transactio...
---
Tether Freezes $225 Million in USDT After DOJ Investigation, Calling It ...


Tether has announced the 'largest-ever freeze of USDT in history.' In collaboration with crypto exchange Okx, Tether froze $225 million in USDT following an investigation by the U.S. Department of Justice (DOJ). The tokens were allegedly linked to an international human trafficking syndicate in Southeast Asia responsible for a global 'pig butchering' crypto scam.$225M in USDT Frozen by Tether Leading stablecoin issuer Tether and crypto exchange Okx announced Monday that they have collaborated with the U.S. Department of Justice (DOJ) 'in an investigation that led to Tether proactively and voluntarily freezing approximately 225 million in USDT tokens in external self-custodied wallets.' The wallets are 'linked to an international human trafficking syndicate in Southeast Asia responsible for a global 'pig butchering' romance scam,' the crypto companies detailed, adding: The joint investigation was conducted using tools from blockchain analysis firm Chainalysis, and the action by Tether represents the largest-ever freeze of USDT in history. After months of investigation, Tether, Okx, and law enforcement agencies, including the U.S. DOJ, identified the locations of the illicit funds, the announcement explains, noting: 'These actions prompted the initiation of a freeze request by the United States Secret Service and a voluntary freeze by Tether.' According to an analysis by Lookonchain, Tether froze 37 wallets linked to a human trafficking group on Monday. These wallets had been m...
---
Tether Freezes $225 Million in USDT Linked To Global Romance Scam


Tether, the world's largest stablecoin issuer, froze $225 million worth of its dollar-pegged USDT tokens connected to a global "pig butchering" romance scam, the company announced on Monday. The freeze marks the largest in the company's history, and applied to otherwise "external self-custodied wallets." The action followed a joint investigation with crypto exchange OKX done in collaboration with the U.S. Department of Justice (DOJ), and leveraged tools provided by blockchain analysis firm Chainalysis. Following the investigation, the DOJ received alerts about the movement of illicit funds on-chain, prompting the U.S. Secret Service to request a freeze. Tether "voluntarily" and "proactively" complied with the request. "We believe in leveraging technology and relationships, such as our collaboration with OKX, to proactively address illicit activities and uphold the highest standards of integrity in the industry,' wrote Tether CEO Paolo Ardoino in a statement. Tether provided no details about the scam or frozen wallets but said that such wallets are on the secondary market and not direct customers of the issuer. Any lawful wallets mistakenly captured by the freeze will be unfrozen in collaboration with law enforcement and the individuals affected, Tether stated. Tether announced last month that it had frozen $873,000 worth of tokens linked to terrorism in Ukraine and Israel. It also froze $20 million tied to a...
---
Tether to Pump $500 Million Into Bitcoin Mining as Part of Expansion Pla...


Major stablecoin issuer Tether is looking to inject $500 million into bitcoin mining operations as part of the company's plans to become one of the largest miners in the world. With the firm currently building bitcoin mining facilities in South America and Central America, the USDT issuer also has ambitious plans to contribute one percent of the total computing power of the BTC network. Tether's Diversification Into Bitcoin Mining Tether, which maintains market dominance in the stablecoin industry, is looking to make its mark in the bitcoin mining sector. The company recently reported a cash surplus of over $3 billion on its attestation report. Speaking to Bloomberg in an interview, incoming Tether CEO Paolo Ardoino revealed that the firm will allocate $500 million to bitcoin mining activities over the next six months. The fund will be channeled towards constructing Tether's bitcoin mining facilities and investing in existing BTC mining businesses, which includes a $609 million debt financing facility recently given to European bitcoin miner Northern Data Group. Tether's foray into BTC mining signals the company's attempt at diversification and could provide an alternative avenue for profit-making for the firm. The stablecoin issuer is behind the largest stablecoin, USDT, whose market cap increased by $22 billion over the past year and recorded a new peak of more than $87 billion in November 2023. Eyeing One Percent Market Share As part of its plans to become a major player i...
---
Tether Charts Strategic Course in Bitcoin Mining, Plans $500 Million Inf...


Tether Holdings Ltd., the issuer of the leading stablecoin in terms of market value and trade volume, is poised to become a formidable player in the mining industry, as revealed by its CEO, Paolo Ardoino. On Thursday, Ardoino announced the company's intention to channel approximately $500 million into its mining business over the next six months.Tether's Mining Ambition: A $500 Million Venture into Crypto's Core Under the strategic guidance of Paolo Ardoino, Tether is set to bolster its mining endeavors. The company is earmarking close to half a billion dollars for enhancing its mining facilities and acquiring stakes in other enterprises. Ardoino shared these insights during a Bloomberg interview conducted on Thursday. Tether, at the helm of the largest stablecoin by market worth, currently manages the third most valuable cryptocurrency in terms of market capitalization. This year, the firm started to expand toward the mining sector. In May 2023, the company made a strategic move into 'sustainable bitcoin mining operations in Uruguay.' In June, Tether unveiled its investment in a Salvadoran bitcoin mining venture known as 'Volcano Energy.' As September drew to a close, the issuer of the stablecoin further diversified its portfolio by securing a 20% share in Northern Data and acquiring Nvidia's AI-oriented GPUs. In a conversation with Bloomberg's David Pan and Emily Nicolle, Ardoino emphasized Tether's deep commitment to mining. 'We are committed to being part of the Bitcoin m...
---
US Judge Dismisses Class Action Lawsuit Against Tether and Bitfinex


A United States judge has concluded the dismissal of a class action lawsuit against stablecoin issuer Tether and its affiliate crypto exchange Bitfinex, two years after the plaintiff made a move against the firms. According to a blog post, Chief Judge Laura Taylor Swain of the U.S. District Court for the Southern District of New York denied Shawn Dolifka's motion for leave to amend the class suit. Dolifka has now chosen not to appeal the judge's decision. The Class Suit Dolifka filed a class suit against Tether in October 2021, accusing the company of misleading customers regarding the attributes of its stablecoin, USDT, and creating a scheme to induce users to purchase the crypto asset. With Matthew Anderson, Dolifka accused Tether of falsely representing USDT reserves, arguing that the company maintained cash reserves that were less than 4% of the tokens in circulation. The duo insisted that the reserves did not contain U.S. dollars and were mostly made up of assets like overcollateralized loans and other undisclosed commercial paper, and worse still, the firm had not undergone any professional audits despite promising transparency to its customers. In addition, the lawsuit alleged that USDT was not a stablecoin, as it was not backed 1:1 with the U.S. dollar, as Tether had claimed. The plaintiffs claimed Tether's alleged misconduct qualified them to receive compensatory and statutory damages, prejudgment and post-judgment interest, and attorneys' fee...
---
Stablecoin Rollercoaster: Tether (USDT) Adds $22 Billion, While USDC Los...


The market is still overwhelmingly influenced by the Tether (USDT), with traders and investors preferring it over major competitors. This inclination is due to its status as the largest digital asset tied to the value of the US dollar, with its market cap surging to a new all-time high of $87.48 billion this week. The narrative for USDC, on the other hand, follows a different trajectory. The Circle-issued stablecoin has failed to gain much momentum in 2023. USDT vs USDC: The Battle for Stablecoin Supremacy Despite facing repeated scrutiny regarding the authenticity, reliability, and certainty of its reserves, USDT still holds the position of being the third-largest digital asset globally, trailing closely behind Bitcoin (BTC) and Ether (ETH). The cryptocurrency market experienced a downturn and witnessed various high-profile scandals over the past year, but this did not impede the growth of USDT. During this period, its market cap increased by $22 billion. In contrast, its stablecoin rival, USDC, sailed into significant headwinds earlier in the year, with data indicating a reduction of $21 billion in its market cap over the past year. Over the past 1 year, USDT market increased $22 Billion. In the same time period, USDC market cap declined $21 Billion. The tale of 2 stablecoins. pic.twitter.com/6fe121mtVl — Gabor Gurbacs (@gaborgurbacs) November 13, 2023 Following its peak at $55 billion in June 2022, the market capitalization of USDC has steadily decreased and contin...
---
Tether Plans to Obliterate Some Web2 Services Next Year With 5 New Proje...


Tether, the issuer of the world's largest stablecoin USDT, is planning to launch five new projects in 2024, further expanding its reach beyond stablecoin issuance. Tether CEO Paolo Ardoino hinted at the new projects in a recent tweet, saying the company is 'quite close' to adding 'another extremely powerful piece of the puzzle' to its ecosystem. Tether CTO Hints at 5 'Mind-Blowing' Projects for 2024 According to Ardoino, a couple of these upcoming projects are designed to disrupt some well-known Web2 centralized services. We're quite close to add another extremely powerful piece of the puzzle for @Tether_to ecosystem. Total of 5 mind-blowing projects (and counting) for 2024. Couple of these could obliterate some popular Web2 centralized services for good. Pure Real World Ecosystem aka 'Things… — Paolo Ardoino (@paoloardoino) November 12, 2023 It is unclear which Web2 centralized services Ardoino was referring to. However, the CEO pointed out that all the projects will be 'pure real-world ecosystem' projects or 'things that people actually need.' Expanding Beyond Stablecoin Issuance While Ardoino did not provide the specific details of upcoming projects, his latest comments underscore Tether's commitment to expanding its reach beyond stablecoin issuance. In recent months, the company has been delving into other areas of the digital asset sector. As reported by CryptoPotato in May, the stablecoin issuer invested resources towards energy production and sustainabl...
---
Tether Achieves Lifetime High With $86.51B Valuation; Tron Version Surpa...


This week, the leading stablecoin by market capitalization attained a valuation of $86.51 billion, following a supply surge of 3.6% in the past month. Currently, the Tron network holds approximately 45.82 billion USDT, while the Ethereum blockchain is home to 40.02 billion tethers, with the remainder circulating across various other blockchain platforms.Tether Supply Jumps 3.6% in 30 Days The market capitalization of tether (USDT) continues its upward trajectory, now standing at an all-time high. From September 3 to November 9, 2023, the digital asset's market value increased by 4.36%, with 3.6% of this growth materializing in the last month. Over a 67-day period, since September 3, the supply has expanded by 3.61 billion tethers. The current market capitalization, at $86.51 billion, is roughly $3.23 billion above the stablecoin's previous market cap peak, which occurred in April 2022. In the last 24 hours, amid an upswing in various crypto assets, global trade volume jumped to $139.21 billion. Slightly more than 37% of this volume, equating to $51.57 billion, originated from tether (USDT) trades. The most traded USDT pairs involve USDC, BTC, and ETH, with Binance leading as the top exchange for USDT activity. The majority of Tether's supply is on the Tron network, which holds 45.82 billion USDT. The Tron-based USDT makes up 52.96% of all tethers in circulation today. While Ethereum hosts 40.02 billion USDT, Tron's iteration of the stablecoin has surpassed its Ethereum count...
---
Binance Launches High-Yield USDT Earning Program Amid Fierce Market Comp...


This week, Binance, the world's leading crypto exchange by trading volume, announced the introduction of a tether (USDT) earning program with up to a 13% annual percentage yield (APR). Binance's USDT earn product joins a slew of other digital currency trading platforms offering yield services for stablecoin assets.Binance Adds New Tether Earning Option With Potential 13% Annual Yield Binance is offering investors a chance to earn as much as 13% APY with its newest program. But the offer is available for a limited time. The promotion began November 7 and ends November 13, 2023. 'Back by popular demand… you can now earn up to 13% APR with USDT on Binance Earn,' the exchange announced. It emphasized the offer's 'real-time APR,' with rewards accruing and adding up in the user's Earn wallet every minute. A variety of exchanges and cryptocurrency businesses have provided rewards on crypto assets for the past three years. Stablecoins such as USDT and USDC are in higher demand than traditional cryptocurrencies like bitcoin (BTC) or ethereum (ETH) and usually offer better rewards. Recent statistics show Nexo offers a 16% APY for USDT holdings, Youhodler has a 12% yield, and Crypto.com offers up to 6.5% APY for tether. In June, Coinbase announced that customers could receive up to 4% APR from USDC rewards. The decentralized finance (defi) platform Aave reportedly gives an 8.09% yield on USDT, while Compound has a reported yield of about 5.17%. In addition to the latest USDT earn...
---
New All-Time High: Tether's USDT Supply Surpasses 84 Billion


The market supply of the largest stablecoin, Tether (USDT), has soared to a new all-time high, surpassing the just-set milestone of 84 billion. According to data from crypto market intelligence platform IntoTheBlock, USDT's circulating supply currently sits at 85.42 billion, representing a 22% year-over-year growth. USDT Supply Reaches New All-time High USDT supply hit and surpassed the 84 billion threshold on October 22. This came two months after the leading stablecoin tapped the 83.76 billion mark. Tether's CEO Paolo Ardoino took the X to celebrate the milestone with a tweet stating, "84B USDT." Two weeks later, USDT supply has soared beyond the 85 billion mark. The supply growth has also affected the stablecoin's market capitalization, bringing it to $85.45 billion at the time of writing, according to data from CoinMarketCap. The second-largest stablecoin, Circle USD (USDC), follows with a distant market cap of $23.98 billion. As USDT's market capitalization and supply increase, the asset has maintained its dominance in the stablecoin space. Between Q1 and Q3 2023, stablecoins' active addresses and transactions grew by 45% and 41%, with USDT leading the pack with an average of 337,000 daily active addresses and 680,000 daily transactions. Data from the decentralized finance analytics platform DefiLlama also shows that USDT has 68.47% of the total stablecoin market share. USDT Sees High Inflows on Exchanges In addition to USDT&rsqu...
---
Latam Insights: USDT Takes Over Brazil, Bukele's Administration Accused ...


Welcome to Latam Insights, a compendium of Latin America's most relevant crypto and economic news during the last week. In this issue: USDT dominates the Brazilian crypto market, Bukele's administration is accused of deviating funds for Bitcoin projects, and Venezuelan exchanges create a new association. USDT Dominates the Brazilian Market The Brazilian Tax Authority (RBF) has acknowledged the growth stablecoins have experienced in the national cryptocurrency market. According to data provided by exchanges, stablecoins like USDT, USDC, and BRZ, a token pegged to the value of the Brazilian peso, are present in the most transactions. The institution declared that the rise of these stablecoins in the Brazilian market 'deserves attention, as it could have significant implications for the tax and regulatory scenario for cryptocurrencies in the country.' Tether's USDT, the largest stablecoin by market cap, is also the most traded cryptocurrency in Brazil, being present in more than 80% of all transactions in 2023 and moving more than 271 billion reals (close to $54 billion) since the institution started receiving these reports in 2019. Tether CEO Paolo Ardoino stated: USDT adoption in Brazil is skyrocketing. When a product is useful for real, and solves RWP (real-world problems), it simply gets used. Bukele's Administration Accused of Embezzling Funds for Bitcoin Projects in El Salvador A recently published investigation of the Organiz...
---
Northern Data Secures $600 Million Loan From Tether Amidst AI Hardware I...


Northern Data Group has confirmed a €575 million ($610M) debt financing from Tether Group, a signal of heightened activity in the high-performance computing sector responding to the artificial intelligence (AI) demand surge. The firm detailed that the funding is poised to advance Northern Data's cloud services and hardware capabilities, focusing on generative AI technologies. Northern Data Group Nets €575M From Tether to Supercharge AI and HPC Expansion The Frankfurt-based Northern Data Group, a bitcoin (BTC) mining company expanding into specialized high-performance computing (HPC) infrastructure, has secured a financing deal with Tether Group. The €575 million in funds are intended to boost Northern Data's investment in cutting-edge hardware, which is vital for advancing the next generation of generative AI. The firm noted that the investment by Tether, the largest stablecoin issuer in the crypto space, reinforces Northern Data's position in the expanding HPC landscape. It will enable Northern Data to scale its generative AI cloud service provider offerings. The surging interest in generative AI has exerted pressure on data centers, precipitating a scarcity of space and driving up infrastructure expenses. Northern Data believes this is a critical move as demand for computational power continues to climb. Tether's foray into the HPC arena through this financing aligns with a broader strategy of supporting infrastructure critical to AI and blockchain tech...
---
Injective Chooses Kava Native USDT for its Perps Trading


[PRESS RELEASE - Georgetown, Cayman Islands, November 2nd, 2023] Injective, a Cosmos Layer-1 blockchain designed to power next-generation DeFi applications, has selected the Kava Chain's Native USDT for their Perps trading. The Kava Chain is a secure, lightning-fast Layer-1 blockchain that combines the developer power of Ethereum with the speed and interoperability of Cosmos. This collaboration is poised to bring significant benefits to users of both platforms, signaling that this transformative partnership is set to reshape the world of DeFi. The integration of Kava Chain's capabilities with Injective's revolutionary DeFi technology is set to offer a host of advantages for both platforms, including Enhanced Trading Opportunities, Improved Liquidity, and Cross-Chain Flexibility. "The introduction of stable asset interoperability is a major boon for the Injective ecosystem. USDT stands as a cornerstone within the broader crypto industry, and the extension of Kava's USDT offering will serve as a major milestone for the community," said Eric Chen, Co-Founder and CEO of Injective Labs. The choice of Kava Chain's native USDT for Perps Trading exemplifies the mutual benefits that this partnership brings, offering users the best of both worlds and enriching the DeFi experience for traders, investors, and developers alike. Together, they are poised to reshape the possibilities within the decentralized finance sector. 'We are thrilled that Injective has chosen the Kava Cha...
---
Report: Taiwan Law Enforcement Seize Over 320 Million USDT From Alleged ...


Taiwanese law enforcement recently revealed the seizure of more than 320 million USDT stablecoins from an alleged money launderer. The seizure has been described as Taiwan's largest bust ever from a single individual.Lamborghini and a Lexus Seized Taiwan's law enforcement recently said it nabbed the four individuals behind what is being described as the region's 'largest virtual currency money laundering syndicate.' In a statement, the region's law enforcement bodies said one of those arrested who is only identified as Qiu is said to have laundered more than 320 million USDT stablecoins. Three more individuals were also arrested alongside Qiu, the statement added. According to a local language report, the now-seized funds relate to an investment fraud case operated by Qiu which was uncovered back in October 2022. However, despite the unmasking fraud scheme, law enforcement agents did not immediately arrest Qiu who is said to have frequently travelled to Malaysia and other South East Asian countries. However, it was upon his return to Taiwan in June 2023 that agents finally detained Qiu and his accomplices and seized their mobile phones. As stated in the report, officials only discovered the extent of Qiu's money laundering activities after they examined the accused's mobile phones. As per the report, the value of the virtual currency during the raid on Qiu is believed to be the highest amount ever seized from one individual. Besides the virtual currency, Taiwanese law enforc...
---
Taiwan Authorities Crack Down on 324.2 Million USDT Money Laundering Ope...


Taiwan's law enforcement agencies busted what could be the largest cryptocurrency-related money laundering case in the region, involving 324.2 million USDT. The Criminal Bureau's Electronic Investigation Team of Taiwan has confiscated numerous pieces of evidence, including a Lamborghini, a LEXUS LM, three high-end timepieces, work-related mobile phones, and narcotics. Taiwan's Biggest Ever Crypto Bust According to a statement from the criminal investigation bureau of the police agency in the industrial city of Taichung, a suspect with the surname Chiu was arrested in June. Chiu is alleged to have facilitated the laundering of over 324.2 million USDT, which was linked to an investment fraud case exposed in October 2022. In addition to Chiu, three other individuals were also apprehended, as reported by the local newspaper United Daily News. The police investigation revealed that the fraud group instructed victims to transfer their funds to fraudulent accounts and subsequently funneled these illicit funds to overseas cryptocurrency exchanges or individual crypto traders. Chiu is accused of acquiring these cryptocurrencies and converting them into cash. A specialized task force determined that Chiu had been a frequent traveler to Hong Kong, the Philippines, and Malaysia, which according to the authorities raised suspicions that the suspect might have been in communication with international gambling and fraudulent organizations. Chiu was apprehended by the police in June at...
---
Kraken To Suspend All USDT, WBTC Deposits In Canada


Crypto exchange Kraken has confirmed that it plans to close all trading, deposits, and withdrawals for Tether USD (USDT), Wrapped Bitcoin (WBTC), and other reserve-backed assets in Canada. The suspension follows a similar stablecoin clampdown at other Canadian exchanges, amid regulatory guidance pertaining to the legal standing of such tokens. No More Value-Pegged Tokens At Kraken According to an email received by CryptoPotato from Kraken on Friday, the firm is now "required" to suspend deposits, withdrawals, and trading in Canada for Tether (USDT), Dai (DAI), Wrapped Bitcoin (WBTC), Wrapped Ether (WETH), and Wrapped Axelar (WAXL). As of November 30 at 12:00 p.m. EST, deposits and trading for each coin will end. Withdrawals will end on December 4 at 11:00 a.m. EST, with such assets remaining on the platform to be converted into USD at the prevailing market rate on December 5. "If you hold balances in any of USDT, DAI, WBTC, WETH, or WAXL we encourage you to consider one of our supported trading pairs or to withdraw prior to November 30th," wrote Kraken. All such assets are similar in that they are derivatives of other currencies and/or digital assets. USDT and WBTC, for example, are derivatives of the US dollar and Bitcoin, and are backed by centralized reserves comprised of cash and BTC respectively. Canada's Stablecoin Crackdown Back in April, rival exchange Coinbase also announced its cancellation of support in Canada for stablecoins including...
---
Tether Sets the Record Straight: No Violations of Sanctions Laws, No Ter...


Last week, the Wall Street Journal inaccurately reported that Hamas and affiliated terror groups had received tens of millions of dollars in cryptocurrency, which was allegedly being used to support the ongoing conflict in the Middle East. However, blockchain analytics firms, such as Chainalysis and Elliptic, have contradicted this claim, suggesting that the actual funding amount was more likely in the range of a few thousand dollars. Despite these clarifications, the Wall Street Journal has not issued a correction. The US lawmakers have increased scrutiny on Tether and Binance in relation to these developments. Tether Sets The Record Straight In a press release, Tether called out the mainstream media and said there is simply no evidence that it has violated Sanctions laws or the Bank Secrecy Act through inadequate customer due diligence or screening practices. The stablecoin issuer has revealed 'proactively' collaborating with 31 law enforcement agencies across 19 jurisdictions to tackle malicious activities. Tether said its active measures have resulted in freezing a cumulative total of $835 million in assets connected to unlawful activities, primarily hacks of crypto exchanges and DeFi platforms. To address concerns regarding the Middle East, Tether, in collaboration with the NBCTF in Israel, successfully froze 32 addresses associated with illegal activities, safeguarding a total of $873 million. Although this amount is relatively small when compared to traditional financi...
---
Binance And Tether Accused By Lawmakers: DOJ Investigation Requested For...


In a recent development, US lawmakers have urged the US Department of Justice (DOJ) to initiate a criminal investigation into cryptocurrency exchange Binance (BNB) and stablecoin issuer Tether (USDT). The lawmakers, led by Senator Cynthia Lummis, reference a controversial Wall Street Journal (WSJ) report that alleges Hamas and its affiliate raised significant funds through cryptocurrencies. Binance And Tether Face Calls For Criminal Charges In a joint letter signed by Senator Lummis and Representative French Hill, the lawmakers express deep concern over reports indicating that "unregulated crypto intermediaries" outside the United States have allegedly facilitated illicit financial activities, including financing terrorism, such as Hamas's attacks on Israel. Lummis and Hill urged the DOJ to promptly reach a charging decision regarding Binance, considering the extent of its involvement, and to conclude the ongoing investigation into Tether's alleged illicit activities. The lawmakers refer to the WSJ report of October 10, 2023, which disclosed that Hamas, Palestinian Islamic Jihad, and Hezbollah had received cryptocurrency funding since August 2021. They stress the DOJ's need to hold any entities facilitating illicit activities accountable. The letter further reads: We believe that it's imperative that the Department of Justice hold bad actors accountable if they are shown to facilitate illicit activity. Binance, notably, is an unregulated c...
---
Nigerian Bank Reportedly Freezes Accounts Belonging to 500 USDT Traders


A Nigerian bank has reportedly blocked bank accounts belonging to some 500 digital asset traders. The affected accounts are said to have received a portion of the more than $10 million that was stolen from Access Bank by hackers between May and June this year. A prominent Nigerian crypto enthusiast and educator has described the alleged freezing of crypto traders' bank accounts as 'a disgrace to Nigeria's banking infrastructure.'Stolen Funds Used to Buy USDT According to reports on social media, Nigeria's Access Bank is said to be blocking accounts belonging to some 500 USDT traders. The bank is believed to have taken this step after it obtained a court order which enabled it to put a lien on all the crypto traders' bank accounts. The bank asserts that the affected traders' accounts had received part of the funds which were stolen by hackers. As one social media user on X (formerly Twitter) explained, Access Bank is thought to have lost over $10.4 million or 8 billion naira between May and June this year. The user also suggested that the hackers had used part of the funds to buy tether from Binance USDT traders. 500 traders' bank accounts reportedly blocked after h@ckers used the N8billion they st%le from a bank to buy USDT from them pic.twitter.com/8hxihynGF0 - Instablog9ja (@instablog9ja) October 22, 2023 Commenting on the reported freezing of accounts, Rume Ophi, the executive secretary of the Stakeholders in Blockchain Technology Association of Nigeria (SIBAN), describe...
---
Tether's (USDT) Transparency Makeover: Real-Time Reserve Reports on the ...


Following an unexpected change in leadership, Tether seems to be charting an ambitious course for USDT. Despite facing substantial criticism regarding the perceived opacity of its reserve composition backing the stablecoin, with Paolo Ardoino taking over the role of CEO, Tether is actively working towards enhancing transparency. Tether Plans for Transparency Among other plans, Tether intends to start publishing data on its reserves in real time in 2024, according to Ardoino, who spoke with Bloomberg. The latest development comes after Ardoino was promoted as the CEO of the company, which subsequently marked the transition of previous executive Jean-Louis van der Velde into an advisory role. In its Q2 attestation signed by accounting firm BDO Italy, Tether revealed that its operational profits surpassed $1 billion for the second quarter. The stablecoin issuer's filing also disclosed an excess of $3.3 billion in reserves with around $72.5 billion of exposure to US Treasuries. This included direct T-bill investments, repurchase agreements, and deposits in money market funds. As reported earlier, Tether is one of the leading global purchasers of US Treasury bills. The exec had disclosed that USDT accumulated a substantial $72.5 billion in US Treasury bonds, propelling it to the 22nd position worldwide. In terms of Treasury holdings, the company has surpassed countries such as the United Arab Emirates, Mexico, Australia, and Spain. Future Goals Ardoino also told the outlet th...
---
What is USDT? All About Tether Stablecoin Cryptocurrency


USDT, also known as Tether, has become an integral part of cryptocurrency markets since its launch in 2014. Pegged 1:1 to the US dollar, it is the most widely used stablecoin with a market capitalization of over $83 billion as of October 2023. But it is also controversial, with opaque reserves and questions around its long-term viability. Here is an in-depth look at how USDT works, its importance in crypto, and the risks it presents. What is USDT? Overview of Tether Stablecoin Cryptocurrency At its core, Tether functions as a stablecoin, meaning each token is backed by an equivalent amount of traditional fiat currency. This peg to the dollar aims to minimize volatility compared to other cryptocurrencies like Bitcoin and Ethereum. USDT operates on different blockchains like Bitcoin, Ethereum, Tron and others, allowing it to be transferred seamlessly between different networks. Crypto traders rely on USDT as a stable store of value when trading between different digital assets. It is also widely used on decentralized finance (DeFi) platforms for lending, borrowing, and making payments. USDT price: $1 USDT Market Cap: ~$83 billion (as of October 2023) Key Features of USDT Crypto The key features that define Tether include: Pegged 1:1 to the US dollar – USDT aims to maintain parity with the dollar Operates on different blockchains – Enables transfer between networks Hedges against crypto volatility – Acts as a stable haven when markets are fluctuating Wide ado...
---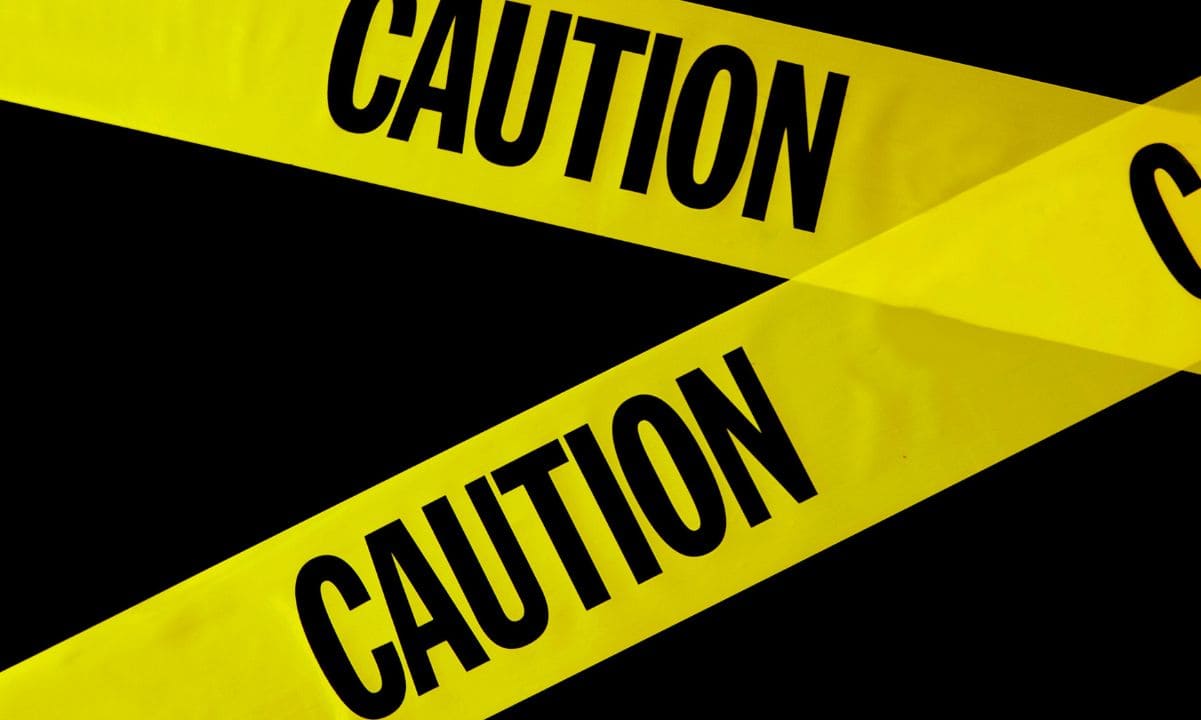 Bitrace Reveals Over 3.4 Billion Risky TRC20 USDT Flowing into OTC Addre...


In a recent fund analysis conducted by Bitrace on Tron addresses involved in over-the-counter (OTC) businesses, findings indicate that more than 3.439 billion USDT, categorized as 'at risk,' has flowed into these addresses over the past 24 months. This figure excludes addresses linked to centralized trading platforms, compliant cryptocurrency acceptance platforms, and large money laundering institutions. Risky Funds Flood OTC Addresses Recent findings after Bitrace analyzed Tron addresses that conduct Over-The-Counter (OTC) operations reveal that over the past 24 months, an alarming 34.39 billion USDT at risk has been transferred to these wallets. The report also revealed that over half of inflows into USDT are medium- to high-risk funds. Specifically, 14.7% of these USDT are associated with online gambling, 20.1% with gray and black market products, and 19.4% are linked to money laundering. The implications of gathering USDT from these addresses could increase contamination of the related wallets and amplify their susceptibility to risk management measures enforced by centralized platforms. Furthermore, investors linked to these addresses may encounter potential scrutiny from law enforcement agencies. Anonymity is a crucial aspect of the cryptocurrency industry as users increasingly embrace privacy-enhancing technologies. However, it's important to note that this trend also introduces higher associated risks. Bitrace's research demonstrates that OTC trading markets with high...
---
Tether Freezes 32 Suspicious Addresses Linked to Ukraine and Israel Conf...


On Monday, Tether, the leading stablecoin issuer, revealed it had frozen 32 addresses allegedly linked to activities involving war, terrorism, and crime. These USDT accounts are said to have ties to suspicious operations in Israel and Ukraine. The firm further disclosed that it is actively collaborating with Israel's National Bureau for Counter Terror Financing (NBCTF) to thwart these nefarious activities.Tether Responds to Global Strife: Halting Funds Tied to Conflicts in Ukraine and Israel As tensions escalate in the Ukraine-Russia war and the strife between Hamas and Israel, Tether has disclosed the freezing of 32 cryptocurrency addresses. These accounts collectively held $873,118, allegedly tied to illicit actions in both Ukraine and Israel. Tether detailed that it collaborates with an extensive network of 31 governmental bodies across 19 global jurisdictions. To date, the stablecoin giant has immobilized $835 million from users linked to theft and related offenses. Tether emphasizes that its capability to halt and reclaim pilfered funds showcases the 'innovative new capabilities and level of security that blockchain technologies can bring to the global financial system.' The firm points out that while some critics and journalists might portray cryptocurrency as ill-suited for countering terror financing and crime, Tether vehemently challenges this depiction. The stablecoin company underscored the 'traceability of blockchain transactions' as a potent tool against unsanct...
---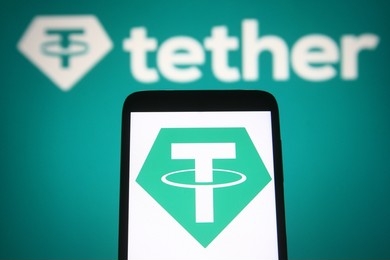 Tether Freezes 32 Crypto Addresses Linked To Terrorism In Israel And Ukr...


Tether, the world's largest stablecoin company, has reaffirmed its commitment to combating cryptocurrency-funded terrorism and warfare by collaborating with law enforcement agencies worldwide. The company has frozen 32 addresses containing $873,118.34, allegedly linked to illicit activities in Israel and Ukraine. Tether Collaborates With Global Law Enforcement According to a blog post on October 16, Tether has played a significant role in assisting 31 law enforcement agencies across 19 jurisdictions, freezing $835 million in assets primarily associated with thefts from blockchain and exchange hacks. The company's collaborations span various countries, including Brazil, Singapore, Germany, Canada, Argentina, China, Ukraine, and the United States. By actively engaging with authorities, Tether aims to contribute to the fight against cybercrime and ensure stolen funds are returned to legitimate users. The company further stated: Of this, Tether has frozen 32 addresses, containing $873,118.34, that were found to be linked to illicit activity in Israel and Ukraine. Tether has been working with the NBCTF in Israel to counter cryptocurrency-funded terrorism and warfare. The ability of Tether to freeze and return illicitly obtained funds highlights the traceability and transparency of blockchain transactions. Contrary to common misconceptions, cryptocurrency transactions are not anonymous; they are meticulously recorded on the blockchain, allowing for the trac...
---
Tether Freezes $873k in Crypto Linked to Terrorism in Israel and Ukraine...


Tether announced a total of $835 million in assets primarily linked to various criminal activities, such as theft (resulting from blockchain and exchange hacks), along with smaller portions associated with other illicit activities. The stablecoin issuer has actively cooperated with 31 law enforcement agencies worldwide, assisting in investigations spanning 19 different jurisdictions. Among the countries with which Tether has collaborated are Brazil, Singapore, the Philippines, Germany, South Korea, Norway, Poland, Switzerland, Greece, Canada, the United States, etc. Tether Freezes Terrorism-Linked Addresses In the press release, Tether revealed freezing 32 addresses containing $873,118.34 that were discovered to have connections to illicit activities in Israel and Ukraine. In particular, the company has worked alongside the National Bureau for Counter-Terror Financing of Israel (NBCTF) to combat cryptocurrency-funded terrorism and warfare. Although the amount frozen by Tether represents only a small fraction of the $445 billion cost imposed on the global economy by cybercrime, the issuer of the USDT stablecoin said its ability to freeze and return stolen funds to their rightful owners 'demonstrates the innovative new capabilities and level of security that blockchain technologies can bring to the global financial system.' In a statement, Tether also said it aims to thwart the criminal use of crypto while working with law enforcement agencies globally. While highlighting that ...
---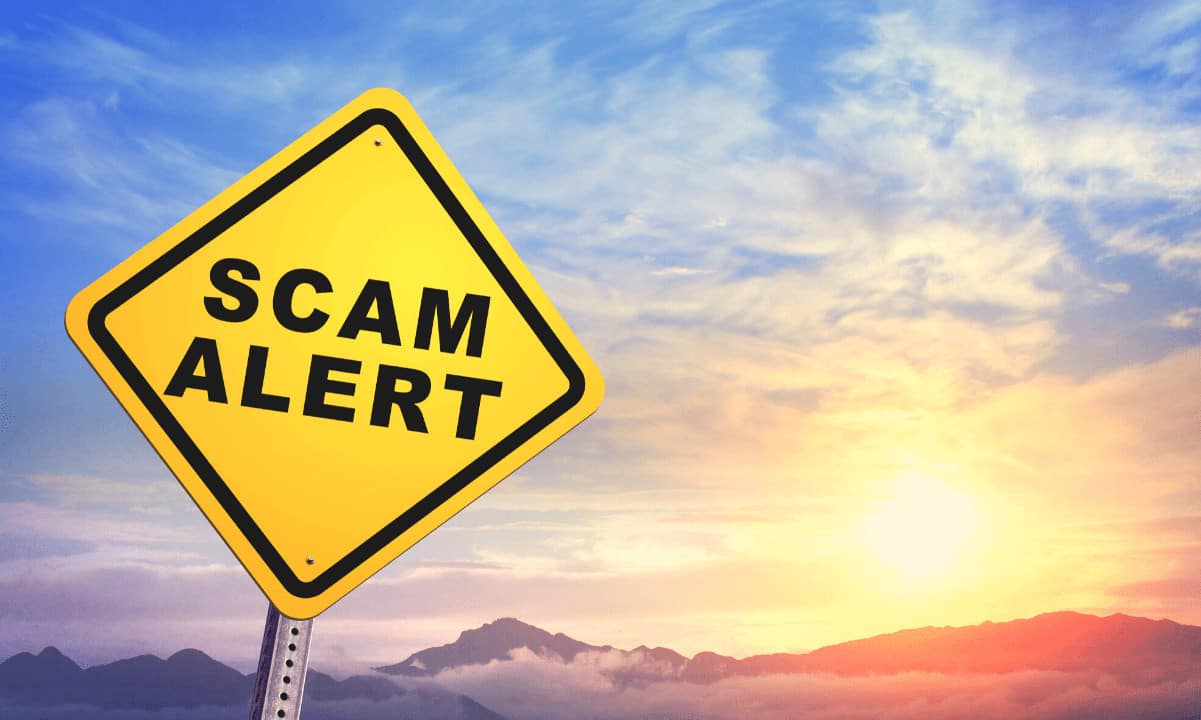 Zero-Transfer Phishing Losses Surge to 451M USDT on Tron Network: Data


Zero-transfer phishing scams have continued to plague the crypto space, with bad actors siphoning millions of digital assets from unsuspecting victims. Blockchain analytics platform Bitrace revealed that the damage scale for zero-transfer phishing scams has increased significantly, with market participants losing more than 451 million Tether (USDT) on the Tron network. Investors Lose $451M USDT to Phishing on Tron Zero-transfer phishing is a new scamming technique that allows attackers to target a victim's transaction history by confirming zero-value transactions from the user's wallet. They do not need the user's private key; the attackers have to send transactions of zero value, and their addresses would appear in the user's transaction history. Scammers often use addresses similar to the ones the victim has sent tokens to, beginning and ending with the same set of characters. Crypto users who fall for the scam mistakenly copy and paste the attacker's address from their transaction history, set them as the transfer recipient, and send their assets to them. Besides the 451 million USDT lost on the Tron network, there have been several reports of large losses to phishing scams on other blockchains. Last month, an unsuspecting crypto exchange Kraken wallet user suffered a 4.46 million USDT loss as they transferred the assets to a phishing address. The incident took place on the Ethereum blockchain. More Losses to Phishing Scams A day before the 4....
---
Alameda Research Minted Over $39B USDT, Accounting for Nearly Half of Te...


Conor Grogan, a director at Coinbase, recently took to X to point out that on-chain data reveals that Alameda Research minted 39.55 billion USDT tokens. This figure represents 47% of the current circulating supply of Tether. Alameda Research's Role in USDT Minting In a recent revelation, Conor Grogan took to social media to share insights into the issuance of Tether (USDT). According to on-chain data, Alameda Research, a crypto investment firm, minted 39.55 billion USDT tokens. This figure represents a significant portion, accounting for 47% of the current circulating supply of Tether. Onchain data shows that Alameda was responsible for minting $39.55B of USDT, a number that is 47% of Tether's circulating supply today A previous report by Protoss estimated the number at around $36.7B; I was able to update these figures with additional wallets I found pic.twitter.com/fYBvGAYlFd — Conor (@jconorgrogan) October 9, 2023 This revelation contradicts a previous estimate by Protos, which had pegged the number at approximately $36.7 billion. However, Grogan emphasized that he updated these figures by identifying additional wallets involved in USDT minting, providing a more accurate representation of Alameda's contribution. Furthermore, Grogan's findings also raised questions about the redemption process for USDT. He highlighted the challenges in determining redemptions, pointing out that Tether appears to coordinate off-chain burns. Unlike other cryptocurrencies with deposit a...
---
Stablecoin Market Navigates Shifting Sands as Tether Announces New CEO a...


The stablecoin landscape has been stagnant for the last two months, barely exceeding $123 billion as we approach the third week of October. Even though fiat-pegged token trading saw a spike this week, on October 13, stablecoin transactions made up 22.96% of the global crypto economy's trade volume. Just a day earlier, they constituted 74% of all trades. Turbulent Times Ahead? Stablecoin Valuations and Trade Volumes Fluctuate Over the past month, the market of fiat-pegged tokens has been challenging. Tether (USDT) experienced a modest 0.5% surge in its supply. Contrastingly, usd coin (USDC) faced a 4.3% cut in its stockpile. DAI, the third-largest stablecoin by market cap, had 1.3% sliced off, whereas trueusd (TUSD) enjoyed a 6.5% uptick. Meanwhile, BUSD, ranking fifth, saw a significant 15.5% reduction in its supply. Currently, BUSD's market capitalization teeters around $2.13 billion, flirting with the possibility of dipping below $2 billion. Over the past month, Tron's USDD remained unchanged, while FRAX enjoyed a subtle 0.5% growth. Pax dollar (USDP) wasn't so fortunate, shedding 7.2% of its supply, and the newcomer, first digital usd (FDUSD), witnessed an 18.7% supply spike. As of October 13, 2023, Paypal's fresh-off-the-shelf stablecoin stands as the 13th largest, boasting a circulation of 119 million. On the morning of October 13, stablecoins made up 22.96% of the $62 billion global trade volume, a stark contrast to the 74% seen on October 12. That Thursday evening, the...
---
More Tether (

#USDT

) News