| | | |
| --- | --- | --- |
| | USD Coin | #USDC |
---
| | | | | |
| --- | --- | --- | --- | --- |
| USDC Price: | $0.99 | | Volume: | $1.8 B |
| All Time High: | $1.09 | | Market Cap: | $55 B |
---
---
| | | | | |
| --- | --- | --- | --- | --- |
| Circulating Supply: | 55,663,432,949 | | Exchanges: | 216 |
| Total Supply: | 55,663,432,949 | | Markets: | 1648 |
| Max Supply: | — | | Pairs: | 868 |
---
---
---
The price of #USDC today is $0.99 USD.

The lowest USDC price for this period was $0, the highest was $0.995, and the current live price for one USDC coin is $0.99469.

The all-time high USDC coin price was $1.09.

Use our custom price calculator to see the hypothetical price of USDC with market cap of ETH and how the supply affects the price of USDC at different market capitalizations.
---
---
Stable coin based on USD.
The code for USD Coin is #USDC.

USD Coin is 4 years old.
---
---
The current market capitalization for USD Coin is $55,367,840,396.

USD Coin is ranked #4 out of all coins, by market cap (and other factors).
---
---
The trading volume is huge during the past 24 hours for #USDC.

Today's 24-hour trading volume across all exchanges for USD Coin is $1,830,750,442.
---
---
The circulating supply of USDC is 55,663,432,949 coins, which is 100% of the total coin supply.

USD Coin has a relatively large supply of coins, 458 times larger than Ethereum's supply, as an example.
---
---
---
---
USDC is well integrated with very many pairings with other cryptocurrencies and is listed on at least 216 crypto exchanges.

View #USDC trading pairs and crypto exchanges that currently support #USDC purchase.
---
---
---
---
Argentinian UFC Fighter Cannetti to Receive Salary in USDC


Guido Cannetti - an Argentinian mixed martial artist who competes in the UFC - partnered with the crypto-focused payment company Bitwage to become its ambassador. In addition, he will start receiving all his earnings in the stablecoin USDC instead of fiat currency. 'USDC is Safer' In a recent announcement, Bitwage said it is 'thrilled' to collaborate with Cannetti. Using the platform, the athlete, known as 'El Ninja,' will get 100% of his salary in USDC via the Stellar Network on Vibrant. The latter is a wallet application designed to enable access to dollar-based stablecoins. Speaking on the partnership, Cannetti said: 'I am getting paid in USDC because it is safer for my future. Bitwage is the best option to do this. Their customer service, their product, and everything about them work great for beginners like me.' Guido Cannetti, Source: Sherdog It is worth noting that the inflation and the political turmoil in Argentina have pushed a chunk of the locals toward the cryptocurrency sector. Instead of keeping their savings in peso (which has been rapidly depreciating recently), some Argentinians converted them into stablecoins pegged to the American dollar, such as Tether (USDT) and the one issued by Circle - USDC. The interest in such assets rose significantly after Argentina's Minister of Economy - Martin Guzman - resigned from his post in July. In the case of Bitwage, this is not the first collaboration with sportspeople. Over the years, the company inked deals with the UF...
---
Circle Launches Cross-Chain Transfer Protocol, USDC Issuer Acquires Paym...


On Thursday, at the Converge22 event in San Francisco, Circle announced the acquisition of the payment orchestration company Elements. Circle explained that the acquisition includes plans to 'quickly scale payment offerings.' Circle says the new service will make it easier for merchants to integrate their existing points of contact with Circle's crypto solutions. Circle Reveals New Permissionless Cross-Chain Transfer Protocol at Converge22 This week Circle and a number of other crypto industry heavyweights attended the Converge22 event in San Francisco. During the conference, Circle has made a number of announcements like usd coin (USDC) support being added to Robinhood Markets' offerings. In addition to partnering with Robinhood, Circle also announced the firm's new 'cross-chain transfer protocol to support USDC interoperability for developers [and] their users.' 'Cross-Chain Transfer Protocol is permissionless and enables USDC to be sent natively across ecosystems, improving liquidity and reducing fragmentation of bridged assets,' Circle's official Twitter account said on Wednesday. 'Developers building wallets, bridges, payments apps, financial services tools [and] more will be able to deliver simple, cross-chain USDC transactions – simplifying the user experience and maximizing capital efficiency,' Circle added. USDC Issuer Acquires Payment Services Firm Elements The following day, Circle announced it has acquired the payment services firm Elements. Circle detaile...
---
Subsidiary Of Block Inc. Collaborates With Circle To Promote Global USDC...


One of the expectations of the crypto community is adoption, a journey on which USDC has embarked. The more countries adopt crypto and its products, the better the industry thrives in value and utility. That's why the reports of adoptions always evoke a sense of satisfaction in enthusiasts. Following cryptocurrency adoption reports from different countries year after year, 2020 and 2021 recorded the most global adoption based on transaction volumes. However, from quarter three of 2021 to 2022, the crypto adoption slightly leveled off the challenging market conditions. However, despite the decline, the market has remained resilient, and long-term crypto investors continue to hold on, hoping for better outcomes. The Crypto industry Stakeholders try to explore endless options to enable the mainstream adoption of cryptocurrencies globally. A recent report revealed that TBD, a subsidiary of Block Inc., has formed a collaboration with Circle to work on open-source and open-standard technologies. In addition, the partnership aims to promote the adoption of digital currencies for global transactions and financial applications. Details Of The TBD-Circle Collaboration TBD is an open-source platform that allows developers to create products and services on decentralized technologies. TBD plans to connect traditional payments and decentralized financial systems to promote digital currency through its products. Block Inc. is a multinational tech firm founded by Jack Dorsey and co-founder...
---
Robinhood and Circle Partner to Let Exchange and Wallet Users Utilize th...


After Robinhood Markets launched the company's beta Web3 wallet on Tuesday and listed the stablecoin usd coin on the exchange platform Robinhood Crypto last week, the company announced a strategic partnership with Circle Financial. The deal revealed on Wednesday will provide Robinhood Crypto and Robinhood Wallet users with the ability to purchase and sell usd coin, and access 'exclusive in-app educational modules to earn USDC rewards.'Robinhood and Circle Partner to Offer USDC Accessibility On Wednesday, Robinhood Markets (Nasdaq: HOOD) published an 'Under the Hood' blog post that explains the California-based financial services company has joined forces with Circle. Robinhood details that the stablecoin usd coin (USDC) is the 'first stablecoin available to buy and sell on Robinhood Crypto and on the new Robinhood Wallet (currently in beta).' 'USDC will play a crucial role in helping our customers get their dollars into Web3 through a trusted and transparent source,' Johann Kerbrat, the chief technology officer and GM of Robinhood Crypto. 'It's a crucial addition to our product to enable our customers to experience Web3 dapps and defi, without exposing themselves to volatility within the market,' Kerbrat added. Duo Plans to Launch 'Learn and Earn' Programs That Rewards Customers in USDC Kerbrat revealed the strategic partnership with Circle at the Converge22 event in San Francisco. Moreover, Circle announced the partnership with Robinhood as well on Wednesday, and Circle fur...
---
Circle Expands USDC To 5 New Blockchains After Being Delisted From Binan...


Circle is expanding its reach into other blockchains to maintain its influence in the crypto market after Binance and WazirX delisted its stablecoin USDC. This September 28, Circle Internet Financial, the firm behind USD Coin (USDC) and Euro Coin (EUROC), announced that it is working on expanding into five major blockchains. Specifically, Circle plans to launch its stablecoin on Arbitrum, Cosmos, NEAR, Optimism, and Polkadot in early 2023. Therefore, all developers working on these blockchains can already start testing their integrations with Circle's APIs. 1/ Another exciting announcement just shared at #ConvergeSF22 we intend #USDC to be available on @arbitrum @cosmos @NEARProtocol @optimismFND @Polkadot pic.twitter.com/OKR8Scq6yY — Circle | #ConvergeSF22 | Sept 27-30 (@circlepay) September 28, 2022 Circle Wants Greater Liquidity and Interoperability For USDC Joao Reginatto, VP of Product at Circle, said that as a result of this new initiative, Circle will be able to expand its stablecoin from eight ecosystems to thirteen, allowing its users to have 'greater liquidity and interoperability' when carrying out their operations. As of today, USDC runs on Ethereum, Solana, Avalanche, TRON, Algorand, Stellar, Flow, and Hedera. Reginatto also noted that the inclusion will open the door for 'institutions, exchanges, developers and more' to have a viable option when choosing a stable and reliable bridge between crypto and fiat. 'Extending multi-...
---
Robinhood Lists USDC, It's First Stablecoin


Robinhood hasn't been shy about it's desire to be a player in crypto. The platform has had a few years of ups and downs as it's navigated it's crypto offerings. This week, however, the platform secured a win on the crypto front by listing it's first stablecoin, USDC. What We Know The news first came straight from the horses mouth, as Robinhood's Twitter posted a tweet this morning sharing the news. The token is Robinhood's 17th supported crypto, and third largest in market cap behind blue chips Bitcoin and Ethereum. It's the latest token addition since adding Cardano (ADA) at the beginning of the month. It is a growing list of crypto tokens for Robinhood, who also added Polygon in recent weeks. Additionally, the move shows more bolstering growth for Circle's USDC, which has sought out the number one spot over Tether's USDT - the longtime dominant stablecoin. The narrative has been driven by an ideology that Tether's account management is less transparent and straightforward than USDCs. Robinhood (HOOD) has had a challenging year on the NASDAQ. | Source: NASDAQ: HOOD on TradingView.com The Stablecoin Battle In recent months, the good folks over at Arcane Research put together future growth projections based on USDC's momentum this year, which shows USDC overtaking USDT's number one spot as early as mid-October. The projected gap for today's number is likely a bit closer than what we've seen in reality, however, signaling that a USDC takeover for the top spot could take a...
---
Wazirx Follows in Binance's Footsteps Unlisting USDC, USDP and TUSD


On September 19, WazirX, one of India's leading cryptocurrency exchanges, announced the delisting of Circle's USDC, Paxos' USDP, and TrueUSD (TUSD) stablecoins, effective September 26, following in Binance's footsteps. According to the statement, USDC, USDP, and TUSD deposits have already been suspended. In addition, users will have to withdraw their funds by October 05, or they will be automatically converted to BUSD —just like Binance did. 'Auto-conversion will be done on or before October 05. After the Auto-Conversion is completed, users will be able to withdraw USDC, USDP, or TUSD at a ratio of 1:1 from their BUSD balances.' Tether's USDT will still be supported. WazirX's Goal Is 'To Enhance Liquidity And Capital Efficiency' According to WazirX, the delisting of USDC, USDP, and TUSD, seeks to enhance liquidity and capital efficiency for users, a claim identical to what Binance made recently when it delisted the same stablecoins. Like Binance, WazirX ended its statement by indicating that it could include other significant stablecoins. However, the exchange did not provide further information in this regard. The relationship between Binance and WazirX is tricky. On its official site, WazirX claims it is affiliated with the Binance group, so the decision could be in line with Binance's interests to make BUSD one of the most important stablecoins in the ecosystem, increasing its market capitalization, which is currently around $20.52B. However, as CryptoPotato recently...
---
Stablecoin Economy Growth Stagnates for 73 Days, USDC Market Cap Slides ...


Since the Terra stablecoin fiasco in May, the top stablecoins by market capitalization dropped 10.66% from ​​$171.37 billion to today's $153.09 billion. During the last two months, the top stablecoins by market capitalization have seen little growth remaining at $153 billion since mid-July. For More Than 2 Months Stablecoin Market Caps Stagnate Seeing Little Growth Following the significant climb since mid-2020, the stablecoin economy has seen growth slow during the last few months. In mid-April 2022, the stablecoin economy neared the $200 billion range for the first time in history, but following Terra's stablecoin fiasco, more than $35 billion disappeared from the stablecoin economy by May 13, 2022. On May 12, 2022, the stablecoin economy was 10.66% larger than it is today at $171.37 billion. By July 7, the stablecoin economy was down to $154 billion, according to stats saved by archive.org via coingecko.com. The stablecoin economy has remained stagnant in terms of growth during the past 73 days. Tether (USDT), the largest stablecoin market cap, has grown slightly rising 0.7% during the past month, while usd coin (USDC) saw a 4.9% decline. Binance's stablecoin BUSD saw an 11.1% increase, while DAI, FRAX, and TUSD declined during the last 30 days. Pax dollar (USDP) jumped 19.7% higher this past month, but neutrino usd (USDN) dipped by 9.5% lower. Besides BUSD and USDP, celo dollar (CUSD) was one of the only stablecoin market valuations that grew, as CUSD saw ...
---
Circle CEO Thinks Binance's USDC Exit is a Good Thing


Jeremy Allaire – CEO and co-founder of Circle – isn't sweating over Binance's latest decision to stop supporting trades for USD Coin (USDC). In a thread on Tuesday, Allaire broke down why he thinks the development is not only good for Binance but ultimately a boon to USDC utility and adoption. Binance Converges Around BUSD On Monday, Binance announced that all of its customers' existing funds held in USDC, USDP, and TUSD would be auto-converted into Binance USD (BUSD) on September 29th. The exchange's native stablecoin is currently the third largest by market cap – behind only USDC, and Tether's USDT. The move is meant to "enhance liquidity and capital-efficiency" at the exchange by consolidating multiple dollar-equivalent cryptocurrencies around one asset. The change will eliminate trading of USDC at Binance, and cause all future USDC deposits to the exchange to be converted into BUSD. However, users can still choose to withdraw their BUSD account balance from the exchange in either USDC, USDP, and TUSD if they so choose. Given these details, Allaire claimed that the forced conversion "will likely lead to more USDC flowing to Binance." "With consolidated dollar books, it will now be easier and more attractive to move USDC to and from Binance for trading core markets," he explained. Unlike BUSD, USDC sees great volume and usage outside of Binance's exchange. As su...
---
Binance to Drop USDC Trading Pairs, Plans to Auto-Convert Specific Stabl...


The world's largest cryptocurrency trading platform by trade volume, Binance, issued a notice on Monday explaining that the exchange will be removing the stablecoin USDC from the platform's spot trading pairs list. Binance further details that users holding three types of stablecoins will see their balances auto-converted into BUSD if the user does not remove the specific crypto asset from the exchange.Binance to Delist Specific Stablecoin Trading Pairs by the End of September It seems Binance will be removing the world's second-largest stablecoin usd coin (USDC), a U.S. dollar-pegged token issued by the Centre consortium. During an announcement made on Monday, Binance explained that it plans to auto-convert certain stablecoin balances if the funds are not removed by September 29, 2022. 'Fellow Binancians, in order to enhance liquidity and capital-efficiency for users, Binance is introducing BUSD Auto-Conversion for users' existing balances and new deposits of USDC, USDP and TUSD stablecoins at a 1:1 ratio,' the exchange said on September 5. Then the announcement further notes that Binance is sunsetting a few specific spot trading pairs. The pairs will be removed before the auto-conversion September 29 deadline and they will cease trading three days prior to the cut-off. 'Binance will remove and cease trading on the following spot trading pairs at 2022-09-26 03:00 (UTC): USDC/BUSD, USDC/USDT, USDP/BUSD, USDP/USDT, TUSD/BUSD, TUSD/USDT,' Binance details. Three days after thos...
---
Circle Onboards Bybit as a Partner to Promote USDC Access and Adoption


Crypto derivatives exchange, Bybit announced a partnership with Circle, the company behind the second-largest stablecoin by market cap, USDC. As per the press release shared with CryptoPotato, the agreement states that expansion of USDC spot pair listings and advancing awareness for USDC and related products while simultaneously collaborating on other potential initiatives are Bybit's focus areas. The Singapore-headquartered platform said that it will work on developing and promoting products that support the growth of USDC, such as spot trading, perpetual contracts, and options. It will enable instant auto-conversions between USD and USDC or other stablecoins issued by the digital financial technology firm. Additionally, the partnership with Circle is also aimed at promoting greater crypto adoption and utility. The development comes a few months after Bybit introduced USDC options, which happens to be the first stablecoin-margined option contract in the market. At the partnership launch event held at Vicinity London, Bybit co-founder, and CEO, Ben Zhou said 'We have been building throughout the bear market, and have found USDC to be an excellent fit for our operations. After the success of our USDC options, it was opportune to further develop our working relationship with Circle, which has a reputation for openness and integrity in their services and development of cutting-edge financial technology. We look forward to offering more USDC spot pairs and products to our retai...
---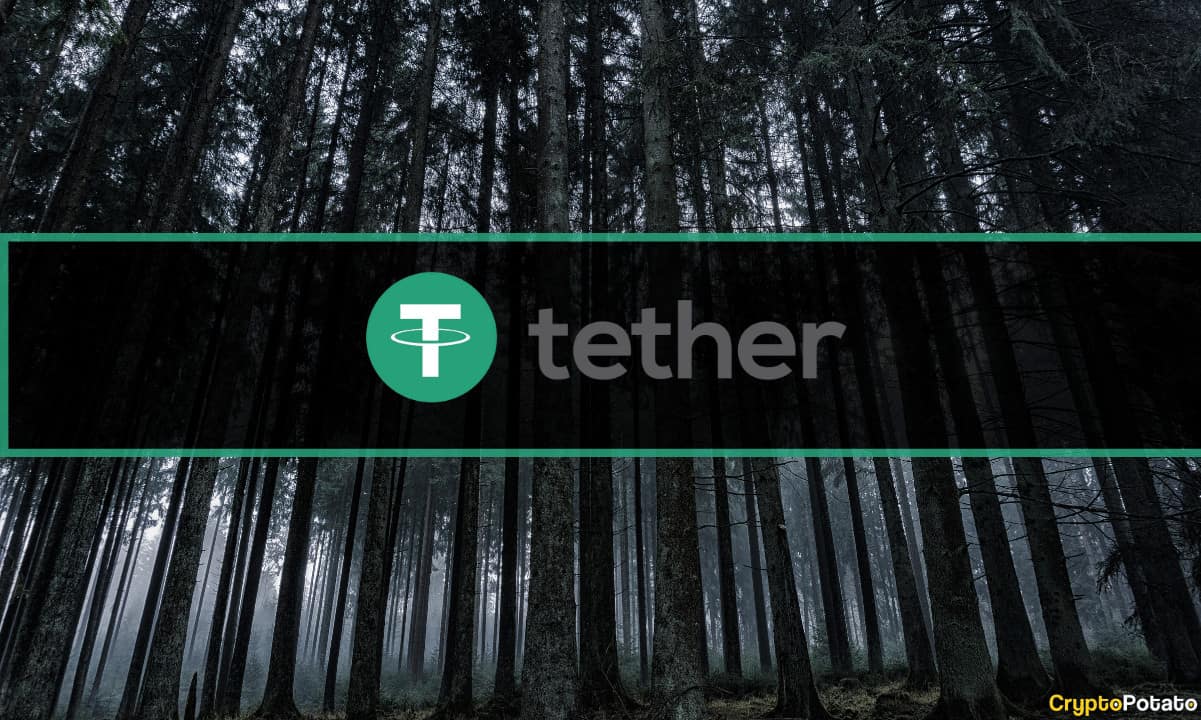 Tether Hasn't Sanctioned Tornado Cash Transfers, Unlike USDC


Tether – the issuer of USDT, the world's largest stablecoin – is yet to freeze addresses associated with the privacy protocol Tornado Cash. That means USDT holders can still technically use the smart contract to obfuscate their funds. However, it remains unclear whether Tether's permissiveness amounts to a violation of U.S. sanctions. Tether and Tornado According to a statement from Tether on Wednesday, the Office of Foreign Assets Control (OFAC) has established no expectations that stablecoin issuers must freeze secondary market addresses operated by sanctioned entities. Tether clarified that it would willingly freeze a private wallet address (not exchanges/services) if asked by a verified law enforcement agent. However, none have made any such request of the company pertaining to Tornado Cash, despite Tether's near-daily contact with relevant entities. Until it receives such a request, Tether said it would be "reckless" to enact a unilateral freeze against secondary market addresses. "Even if Tether recognizes suspicious activities on such an address, completing a freeze without the verified instruction of law enforcement and other government agencies might interfere with ongoing and sophisticated law enforcement investigations," the company explained. Tether noted that, in some instances, it has been specifically instructed by law enforcement not to freeze potentially criminal addresses. Do...
---
USDC Whale Holdings Percentage Hits A Two-Year Low


The continuous price fluctuations in the crypto market considerably impact the Circle's stablecoin, USD Coin (USDC). The recent performance of its whales' addresses is making a more southern move. USD Coin records a drop of almost a two-year low in its primary wallet addresses. According to data from Glassnode, a crypto analytics company, USD Coin metrics are becoming less impressive. For example, the stablecoin had recent sell-offs and drops that cut down its market cap. A report on the second-largest stablecoin by market cap revealed that the US Treasury Department's sanction on Tornado Cash is a contributory factor against USDC's performance. Not only did the sanction create a loophole for the drop of USDC capitalization, but it also impacted that of Tether, its top competitor. Following the sanction of Tornado Cash, Circle, the parent the developer of USD Coin, froze about 75,000 USDC tokens. The coins were held by some addresses connected to Tornado Cash. This action brought a reduction in USDC's market cap. But Tether got an opposite performance on its part. As a result, USDT markets witnessed an increase of about $2 million a few days after the US Treasury sanction. Many commentators in the industry are comparing the growth and decline of market caps for USDT and USDC. The majority opines that investors made a shift from USDC to USDT. However, data from on-chain analytics providers indicated a massive sell-off over the past two weeks. Also, Glassnode data confirmed th...
---
USDC Exchange Reserve Spikes – Can This Help Push Bitcoin Back Up?


On-chain data shows the USDC exchange reserves sharply rose recently, something that could help push Bitcoin back up after the latest drop. USDC Exchange Reserve Observes Sharp Rise In Recent Days As pointed out by an analyst in a CryptoQuant post, the large amount of USD Coin that flowed into exchanges recently could be deployed to act as fuel for Bitcoin. The 'exchange reserve' is an indicator that measures the total amount of USDC currently sitting in wallets of all centralized exchanges. Since stablecoins are tied to fiat (which in the case of USDC is USD), their value is as constant as the fiat currency itself. Because of this, investors often take shelter by shifting coins like Bitcoin into stablecoins during times when they want to avoid the volatility generally associated with much of the crypto market. Once these investors feel the prices are right to dive back into the volatile markets, they exchange their stables for whatever crypto they want to buy into. An especially large amount of buying from such holders can therefore help propel the prices of the major cryptos like Bitcoin. Now, here is a chart that shows the trend in the USDC exchange reserve over the last few months: The value of the metric seems to have jumped up in recent days | Source: CryptoQuant As you can see in the above graph, the USDC exchange reserve has usually made a top around when the BTC price has slid down in the last few months. Following this top, the reserve has started declining, while...
---
Celsius Approved to Sell Mined Bitcoin, Customer That Lost 50,000 USDC I...


On August 16, the crypto lender Celsius Network has been approved by a bankruptcy court judge to sell bitcoin the company previously mined to continue funding specific operations. The following day, the company's attorney detailed that Celsius has been offered cash injections, but the lawyer did not disclose who offered the funds and how much was presented.Celsius Approved to Sell Mined Bitcoin, Lawyer Says Firm Approached With Cash Offers, Company's Mining Operation Has 58,000 Mining Rigs Deployed A Southern District of New York court order signed by judge Martin Glenn on Wednesday and filed by courtroom deputy Deanna Anderson explains that Celsius has been granted the opportunity to sell bitcoin the company's mining operation previously mined. In addition to offering crypto lending services, Celsius operated a bitcoin mining operation. A court document from the company's lawyer Joshua Sussberg explains that the crypto lending firm's mining operations mined $8.7 million worth of bitcoin last month. The document notes that bitcoin sales occurred before the petition date on July 13, 2022, and Sussberg's letter said Celsius had 'approximately 58,000 [mining] rigs deployed.' Sussberg has also told the court that Celsius has received cash-injection offers but did not mention the interested parties or the amount of funds offered. The news follows Ripple Labs saying the company was interested in learning about Celsius and the crypto lender's assets. Ripple's statement stemmed from ...
---
Compound Labs Deploys Smart Contracts for USDC Market on Ethereum


Compound Labs has announced the first smart contract deployments for Compound III, which will create a USDC market on Ethereum. The contracts await activation by Compound governance but are now open to review by the community. According to the latest update from Compound's protocol development log, the deployment brings Compound III "just a governance proposal away from being live." One of the smart contracts involved is a 'configurator', which will allow Compound to set and update the parameters of a Comet proxy contract. Comet is another name for Compound III – the DeFi lending protocol's new multi-chain strategy for deploying on all EVM compatible networks. "This pattern allows significant gas savings for users of the protocol by 'constantizing' the parameters of the protocol," explained Kevin Cheng – Senior Software Engineer at Compound Labs – in the update. Cheng provided the parameters of the upcoming protocol, which will allow users to supply WETH, WBTC, LINK, UNI, and COMP as collateral for borrowing USDC. Each comes with custom borrowing and liquidation rates, with WETH and WBTC featuring slightly lower liquidation fees. The USDC market will target a reserve pool of 5 million USDC, and feature a minimum borrowing size of 100 USDC. USDC's role in DeFi has come into question ever since its issuer – Circle – froze the stablecoins inside Tornado Cash wallets...
---
Crypto exchange Kraken's second reserves audit adds 5 new assets: USDT, ...


Kraken, the popular crypto exchange, has announced the results of its second 2022 Proof of Reserves audit, which has now been expanded beyond *BTC, and ETH* to include USDT, USDC, XRP, ADA*, and DOT. *Indicates Proof of Reserves audit covered assets held both on Kraken's spot exchange and Kraken's staking platform. The addition of five more cryptocurrencies expands the verification of Kraken client balance coverage to 63% of the total assets held on Kraken. The firm says it plans to continue including additional assets in future Proof of Reserves audits. A Proof of Reserve audit is an accounting procedure that cryptographically verifies cryptocurrency holdings and account balances. The results of the most recent audit were again verified by the top-25 global accounting firm, Armanino LLP. This latest audit determined Kraken securely held all of the above assets belonging to clients on its exchange, as well as held in its on-chain and off-chain staking services. '...don't just take our word for it. We have always focused on security and our latest Proof of Reserves audit enables clients who held these assets on the exchange to independently verify their Kraken balances are indeed backed by real assets secured by our global exchange.' - The Kraken Team As quoted, Kraken now provides the tools needed for clients to independently affirm the results of audits. To learn more about this process and Proof of Reserves in general, see the details on Kraken's website. ...
---
MakerDAO Co-Founder Proposes Dumping $3.5 Billion USDC Reserves for ETH


MakerDAO co-founder Rune Christensen recently proposed removing all USDC from the DAI stablecoin's peg-stability module. He suggested that the USDC within, worth $3.5 billion, could be used to buy ETH instead. Yet despite what such a conversion could do to boost ETH's price, Vitalik Buterin said it was a "terrible idea." Removing Exposure to USDC In the governance channel of MakerDAO's official Discord, Rune expressed concerns over the US Treasury Department's latest sanctions against privacy protocol Tornado Cash. "It is a lot more serious than I first thought," he said. "I think we should seriously consider preparing to depeg from USD," he continued, adding that such a transition is "almost inevitable" and should only be done with large preparation. One way to do this could involve a so-called "uprooting" or "yolo USDC into ETH approach," in his words. On Tuesday, Circle CEO Jeremy Allaire said that Circle (the issuer of USDC) were forced to comply with the Treasury Department's sanctions against Tornado Cash due to Bank Secrecy Act requirements. As such, it used its authority to freeze USDC in all sanctioned addresses, and related entities. The crypto community has since begun discussing risks related to centrally-issued stablecoins, which are prone to state enforcement, censorship, and capture. By contrast, MakerDAO's DAI is a "decentralized&...
---
USDC Issuer Circle Discloses Its Reserves, Proving Their Liquidity And A...


After the collapse of the Terra ecosystem (which included its native token LUNA and its algorithmic stablecoin UST), the crypto community started to become more cautious about stablecoins, pushing large projects such as Tether's USDT and Circle's USD Coin (USDC) to be more transparent about their finances. On July 14, Circle Internet Financial released its first monthly report on the USDC reserve assets it held in storage as of June 30, 2022. The company revealed that the USDC reserve is held solely in cash and 3-month U.S. Treasuries. This is important because it proves that it has enough liquidity to return all assets in a short period of time in case of a major panic attack or a negative event of any kind. When a coin lacks proper backing, pressure from clients trying to withdraw their funds and move to a more trustworthy asset could lead to a spiral effect that ends up in a collapse. Also, a lack of inmediate liquidity could heavily affect the investment strategies of affected parties. According to Circle's report, its total reserves are $55.7 billion, divided into two parts; one of $42.122 billion in Treasury bonds and the second in $13.5 billion in cash invested in financial institutions regulated by the United States. Circle continues enhancing our transparency and today we shared a detailed look at the assets backing the USDC reserve. https://t.co/1tuaFWZhIO — Circle (@circlepay) July 14, 2022 This amount is on par with the USDC marketcap data showed by C...
---
Circle CEO Refutes Rumor of USDC Collapse Due to Exposure to Troubled Fi...


Circle - the company behind the second-largest stablecoin by market cap, USDC - reiterated its positive financial position amid a rumor calling the company on the brink of collapse. As the reports went viral, CEO Jeremy Allaire laid out detailed documents on the company's latest status on transparency and trust, audits and attestations, as well as on the state of USDC's liquidity. Refuting the Rumor Allaire's Twitter thread came in response to a running rumor by a Twitter user, Geralt Davidson, claiming that Circle has lost billions of dollars over the years as it injected high incentives for crypto-oriented banks such as Signature and Silvergate to convert their cash deposits into USDC. In addition, USDC lendings, being exposed to troubled companies like Genesis, BlockFi, Celsius, Galaxy, and 3AC, have caused Circle at risk of a bank run as billions of USDC won't be returned in time, Davidson added. During the violent market pullback, many crypto lending and borrowing firms have fallen prey to a liquidity crisis that soon spread across the industry, causing companies to claim insolvencies. It's worth noting that USDC is one of the most popular cryptocurrencies used for lending activities. In response, Allaire clarified the confusion regarding the relationship between reserves and USDC that is used in the lending markets: 5/ It's understandable why some users would be paranoid given the history of hucksters in crypto. We have always tried to hold ourselves to the highest sta...
---
Circle Taps New York Community Bank as its Latest Custodian for USDC Res...


Circle has tapped a New York state-based community bank as its latest custodial provider for USDC reserves. The move reflects Circle's strategy to deepen partnerships with Community Banks across the U.S., attempting to make payments more inclusive to underserved communities. Under the new agreement, New York Community Bancorp's bank subsidiary, New York Community Bank, will become a custodian for USDC reserves. The two companies will leverage their strengths in their respective fields to promote access to 'low-cost financial solutions for underserved and unbanked communities,' according to Circle's official statement. The news came months after the stablecoin issuer announced the Wall Street giant BNY Mellon as its primary custodian for USDC. The two parties worked on building bridges between legacy and digital capital markets and 'the exploration of digital cash for purposes of settlement.' In comparison to BNY Mellon holding roughly $45 trillion worth of assets in custody, New York Community Bank is a relatively small bank, only having assets of $61.0 billion by March 31st, 2022. The plan represents Circle's commitment to its long-term goal of allocating a share of its reserve to Minority-owned Depository Institutions (MDIs), in a bid to 'reach billions of dollars in deposits over time across the footprint of underrepresented financial institutions.' Dante Disparte, Chief Strategy Officer and Head of Global Policy at Circle, viewed the partnership as a critical step in ext...
---
USDC Exchange Reserves Rise As Investors Escape From Bitcoin


This recent selling can prove to be bearish for the values of Bitcoin and other cryptocurrencies. Bitcoin Price At the time of writing, Bitcoin's price floats around $19.1k, down 7% in the last seven days.
---
Circle Partners With New York Community Bancorp — Bank to Custody ...


Circle Internet Financial has revealed a usd coin custody partnership with the American bank holding company New York Community Bancorp (NYCB). Under the agreement, NYCB's subsidiary, New York Community Bank, will become a custodian for the company's stablecoin reserves. Circle Partners With New York Community Bancorp On Tuesday, Circle announced that it is collaborating with NYCB, the parent company of the U.S. Bank National Association. According to the announcement, NYCB's subsidiary, New York Community Bank, will custody reserves for Circle's popular stablecoin usd coin (USDC). USDC is the second largest stablecoin today with a $53.9 billion market capitalization. During the past 24 hours, Circle's USDC stablecoin has seen $5 billion in global trade volume. New York Community Bank will also work with Circle in order to provide unbanked communities with access to low-cost financial solutions. The companies' strategies will leverage blockchain solutions and stablecoin systems. Solutions include the allocation of USDC dollar-denominated reserves to Minority Depository Institutions Programs (MDIs) and community banks. Dante Disparte, the chief strategy officer and head of global policy for Circle, explained that the future of money will be more inclusive. 'If we want to make the future of money and payments more inclusive than the past, we have to build new partnerships and connections at the community level,' Disparte remarked in a statement. Circle's chief strategy officer ...
---
The Number of Tethers in Circulation Dropped by Over 12 Billion in 2 Mon...


During the last two months, the stablecoin tether has been one of the most traded crypto assets swapped against a myriad of digital currencies. 66 days ago on April 11, 2022, tether's market valuation was over $82 billion with 82,694,361,442 tethers in circulation. Since then, more than 12 billion tethers have been removed from circulation amid the Terra blockchain implosion, the recent crypto market carnage, and rumors circulating around Celsius and Three Arrows Capital (3AC).More Than 12 Billion Tethers Leave the Crypto Economy Since April 11 According to market data, the number of tether (USDT) in circulation has dwindled down from over 82 billion to today's 70 billion. Bitcoin.com News reported on the swelling stablecoin market valuation of all the fiat-pegged tokens in existence as the stablecoin economy neared $200 billion, on April 11. On that day, there were approximately 82,694,361,442 tethers in circulation after the dollar-pegged crypto saw a 3% increase in growth the month prior. Since then, 15.30% has been removed from circulation as the circulating supply on June 16, 2022, is 70,038,816,028 USDT, according to coingecko.com metrics. People have been noticing the number of tethers in circulation dropping, as crypto advocates have been discussing the subject on social media. Much of the USDT in circulation has been removed since the terrausd (UST) de-pegging incident, as there were 82.79 billion tethers in circulation on May 12, 2022. Two days later on May 14, the...
---
Circle, The Company Behind The USDC Stablecoin, Announces Euro Coin


Does the world need Euro Coin? There are already stablecoins pegged to the Euro in the market. The difference here, however, is Circle. As the issuer of the well-regarded USDC, they have the reputation, the know-how, and the clientele to make this happen. https://t.co/vPZkItL0Fu — Jeremy Allaire (@jerallaire) June 16, 2022 The Euro Coin will be "100% backed by euros held in euro-denominated banking accounts so that it's always redeemable 1:1 for euros". The difference with regular euros is that EUROC will be "available 24/7 and moves at internet speed". The new stablecoin debuts on June 30th. "Businesses can mint Euro Coin straight from the source by depositing euros into their Circle Account using Silvergate's Euro SEN network." What's Euro Coin 's Main Use? In a recent tweet, Circle CEO Jeremy Allaire summarized the product's value proposition. "Like USDC, Euro Coin is being issued under a regulated framework for money transmission, under the same statutes that regulate USDC, with full-reserves in Euro, with the same security, liquidity and transparency that the market has come to expect from Circle". Does it solve a problem, though? Two words: foreign exchange. 4/ Euro Coin expands opportunities for payments, on-chain FX, trade finance, commerce and broader digital asset markets use-cases. The launch is symbolic of a shift in crypto markets towards greater and greater utility value from b...
---
USDC Stablecoin Records Second-Highest Trading Volume Ever Amid Massive ...


As per the latest data compiled by crypto analytic platform, IntoTheBlock, USDC stablecoin recorded its second-highest volume ever. USDC Winning the Tussle ITB said that with Bitcoin and Ethereum going down below $21k and $1,100, the total volume transacted on-chain on USDC reached $38.72 billion. Interestingly, this isn't the first time that USDC has sailed through smoothly in the time of a market downturn. During the UST de-pegging and eventual collapse as well Circle's flagship stablecoin managed to close the gap to the top centralized stablecoin, Tether's USDT. This was the time when extreme fear gripped the market, and investors ditched USDT for USDC, which went on to become the stablecoin of choice on the Ethereum blockchain. In fact, USDC has been gaining market share since the once-$18 billion UST stablecoin went on a death spiral, and USDT's price wobbled. Currently, it is the second-largest stablecoin with a $54.23 billion market cap, right after Tether, which stands at a market value of $70.77 billion, according to CoinMarketCap. Much of the effort can also be attributed to the stablecoin issuer and fintech company Circle for pushing USDC adoption through acquisitions and other initiatives. History Repeats? The recent market downturn was triggered by the crypto lender - Celsius's decision to suspend all withdrawals and transactions in a bid to prevent a run on deposits. Amid the worsening macro events on a global scale and liquidity crisis in crypto, another contro...
---
Tron's Stablecoin USDD Falls to $0.97, USDC Deployed to Defend the...


After the Terra UST fallout and the current crypto market volatility, many eyes have been focused on the Tron-based algorithmic stablecoin USDD. On June 13, the crypto asset tron (TRX) dropped significantly in value and Tron's founder Justin Sun spoke about traders shorting the digital currency. Sun explained that the Tron DAO Reserve would deploy $2 billion to 'fight them' and said he didn't think the shorters could last 24 hours. Furthermore, the stablecoin USDD took a small dive on Monday, dropping to $0.977 per unit during the crypto market carnage.Another Stablecoin Wobbles, While the Crypto Economy's Value Drops Massively - Tron DAO Reserve Deploys USDC to Defend USDD Peg On one of the blackest Mondays in the world of crypto assets, the stablecoin USDD fell to $0.97 per unit and the Tron DAO Reserve had to deploy funds to defend the $1 parity. 'For the market extreme condition, [Tron DAO Reserve] has received 700 million USDC to defend [the] USDD peg. Now USDD collateralization rate is nearly 300%,' the organization tweeted. While a quick dip to $0.97 isn't the biggest deal to some investors, and USDD moved back to the $0.99 region, the same thing happened to UST the day before the massively larger de-peg. It is also being said that Tron's native asset TRX is being heavily shorted by traders and Justin Sun explained that $2 billion would offset the shorters causing a short squeeze. 'Funding rate of shorting TRX on Binance is negative 500% APR,' Sun tweeted. '[Tron DAO...
---
Moneygram Launches USDC Crypto-to-Cash Program in Certain Markets


Moneygram, a remittance and payments company based in the U.S., has announced the integration of USDC, a dollar-pegged stablecoin, as a settlement asset for its cash to crypto and crypto to cash program. The company will first allow users to exchange USDC for cash and vice versa in certain markets, including Canada, Kenya, the Philippines, and the U.S., with expectations of extending it globally later. Moneygram Implements USDC Ramp Program Traditional remittance companies are now trying to include crypto in their operations and offer more crypto-related services. Moneygram, a remittance and payments company, recently announced it would start allowing its users to include USDC, a dollar-pegged stablecoin, as part of its crypto off and on-ramping program. The company will make use of the Stellar network as a settlement layer to make the needed USDC transactions for the operation of the program. The program established that customers needing to exchange USDC for fiat currencies, or that are selling and looking to acquire crypto with their fiat currencies will be able to use the Moneygram app to arrange an exchange, and they will be able to go to any of the offices of the company in the Canada, Kenya, the Philippines, and the U.S. to complete the operation. Financial Inclusion For Moneygram, this move is all about bringing financial inclusion to people that are still underbanked and underserved in some markets that present difficulties for its citi...
---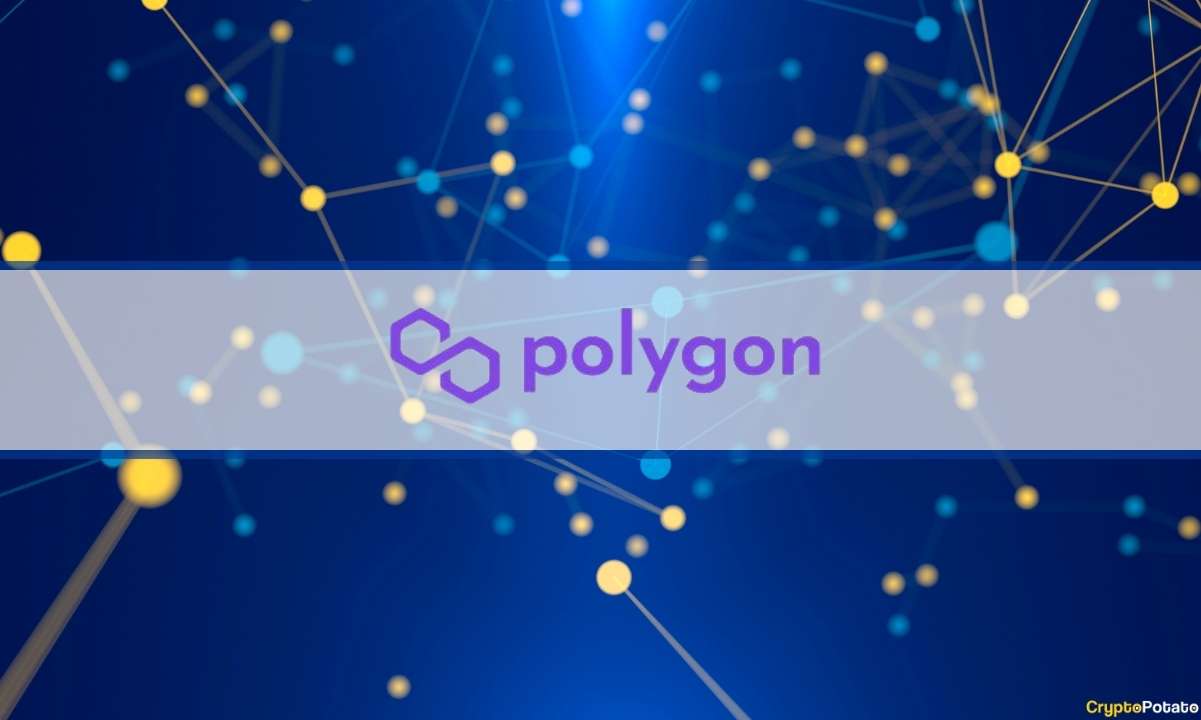 Circle Integrates Polygon USDC for Faster, Cheaper Transactions


Polygon USDC, a bridged version of the USDC hosted on Ethereum, will now be available for making remittances and withdrawals on Circle platforms. The latter is a peer-to-peer payments tech company and also the issuer of the stablecoin. Polygon, on the other hand, is Ethereum's leading layer-two network. Last month's statistics show it supports over 19,000 dApps and more than 2.7 million monthly active wallets. Circle Adds Support for Polygon USDC With the new development, Circle users can now make Polygon USDC transactions using their Circle Accounts or through Circle APIs. Previously, company customers had to manually 'unbridge' Polygon USDC to Ethereum USDC to cash out. Similarly, they had to 're-bridge' Ethereum USDC to Polygon USDC to save time and costs on transactions made. This is where Polygon USDC came in. Polygon makes transactions on Ethereum cheaper, faster, and more efficient. Polygon USDC offers the same advantages. Individuals and entities can now make or accept Polygon USDC payments on Circle accounts, reads the announcement. They can also easily convert fiat to USDC, or vice versa on the platform. The cross-chain swapping feature is available on seven other blockchains, including Algorand, Solana, Stellar, and Avalanche. Other than easing payments across businesses, DeFi, GameFi, and NFT platforms, the new features also enable trading on leading exchanges like Binance. All these developments promote crypto adoption, especia...
---
Checkout.com Reveals Merchants Can Accept and Make Payments in USDC


On Tuesday, the financial technology company Checkout.com announced that it will allow merchant settlements using the stablecoin USDC via a partnership with the crypto firm Fireblocks. Checkout.com further detailed that in a beta test with select clients, the company settled $300 million in transaction volume leveraging the USDC stablecoin.Checkout.com Leverages the Stablecoin USDC Checkout.com has announced it will be utilizing USDC for merchant settlements. The company, founded in 2009 by Guillaume Pousaz, said it will allow businesses to make payments in, and accept, Circle's stablecoin usd coin (USDC). Checkout.com's new stablecoin settlement service is through a partnership with the firm Fireblocks, a crypto custody service provider that just launched an institutional suite of Web3 services. On the same day as the Checkout.com announcement, Coins.ph partnered with Fireblocks and revealed the fiat and crypto wallet service provider will integrate Fireblocks' custody management into Coins.ph's platform. Ran Goldi, Fireblocks' vice president of payments, explained that Checkout.com's new USDC payment service will allow much faster settlement times and during non-banking hours. 'Traditionally, merchant payouts are limited to 9-5 on weekdays excluding public holidays and are further delayed through batch processing over several business days,' Goldi said in a statement on Tuesday. 'Checkout.com's weekend settlement means that merchants are no longer restricted by arbitrary se...
---
More USD Coin (

#USDC

) News