| | | |
| --- | --- | --- |
| | Uniswap | #UNI |
---
| | | | | |
| --- | --- | --- | --- | --- |
| UNI Price: | $6.59 | | Volume: | $0.1 B |
| All Time High: | $45.01 | | Market Cap: | $5.0 B |
---
---
| | | | | |
| --- | --- | --- | --- | --- |
| Circulating Supply: | 764,822,601 | | Exchanges: | 106 |
| Total Supply: | 1,000,000,000 | | Markets: | 186 |
| Max Supply: | 1,000,000,000 | | Pairs: | 62 |
---
---
---
The price of #UNI today is $6.59 USD.

The lowest UNI price for this period was $0, the highest was $6.59, and the current live price for one UNI coin is $6.59305.

The all-time high UNI coin price was $45.01.

Use our custom price calculator to see the hypothetical price of UNI with market cap of ETH or other crypto coins.
---
---
The code for Uniswap is #UNI.

Uniswap is 2 years old.
---
---
The current market capitalization for Uniswap is $5,042,515,875.

Uniswap is ranked #17 out of all coins, by market cap (and other factors).
---
---
The trading volume is very large today for #UNI.

Today's 24-hour trading volume across all exchanges for Uniswap is $135,913,378.
---
---
The circulating supply of UNI is 764,822,601 coins, which is 76% of the maximum coin supply.
---
---
---
---
UNI is well integrated with many pairings with other cryptocurrencies and is listed on at least 106 crypto exchanges.

View #UNI trading pairs and crypto exchanges that currently support #UNI purchase.
---
---
Note that there are multiple coins that share the code #UNI, and you can view them on our UNI disambiguation page.
---
---
---
---
Uniswap Could Slide Below Support Zone – No Demand For UNI This We...


On Thursday, the $6.7 price range of Uniswap was rebuffed once again. The momentum has slowed on the shorter time frames, which is a bearish indicator for traders and investors. It's possible that the recent decline in Bitcoin's value is responsible for UNI's lag. Statistics show that there is a moderately high relationship between UNI and Bitcoin. Recent price changes for both coins show a strong correlation between them. UNI has been closely following Bitcoin's price action. As the bearish slump in Uniswap continues into its second day, the currency pair may be retracing its recent gains. As of this writing, UNI is trading at $6.45, up 12% in the last seven days, data from Coingecko show, Friday. Uniswap Indicator: Bearish UNI fell to a closing price of $6.379 yesterday, 7.62% lower than its September 28 closing price of $6.555. Price action in the past is also suggestive of a developing bearish momentum. The momentum indicator is at a bearish low at the moment. Daily and 4-hourly trends tell the same pattern as well. The amount of UNI currency on hand is at an all-time high, per CryptoQuant statistics. Foreign exchange reserves on the rise portend worse conditions. As of this writing, daily UNI transaction volume in the shorter time frames from September 27 to now has been volatile. During this time range on September 27, UNI rallied and tested the $6.7 resistance level. This price trend mirrored that of Bitcoin. Although demand for UNI is not very great, both BTC and UNI...
---
Uniswap (UNI) Leads Gains Among Top Coins


Uniswap (UNI) has led growth and gains among other top coins in the last 7 days. The price has been moving northward in the past week, with other top coins following suit. From the technicality outlook, the coin's current support zone has been between 6.25 and 6.35, respectively. While it slipped below its mark during the week, it quickly bounced back, going up to $6.6 on Tuesday. Uniswap Price Analysis UNI was trading at $5.69 in the past week. The bulls have been constantly defeated at the resistant mark by other coins. Many believed that if Uniswap continued to witness fewer demands, it would lose most of Its gains. However, it surged in price in the last 24 hours and led to gains. If UNI eventually falls below the $6.29 level, it will be reduced to $6.00. This indicates the amount of bearishness it would be for the UNI. However, if it continues leading gains, trading will rise, and the buying strength will keep increasing. Moreover, the overhead resistance, for now, is at $6.29. Uniswap (UNI) Technical Analysis UNI has been increasing and decreasing in the trading rate due to the unstable value. This occurred as a result of the coin being unable to exceed the $6.00 resistance mark in the past week. At the time of writing, the relative strength has been slightly below the half line. This signals the increase in selling strength over the buying strength. It could also mean that sellers are driving the momentum of price in the market. The green signal bar indicates the...
---
Uniswap Price Continues Bearish Spell, Can It Move Past $6?


Uniswap price is consistently travelling southward on the one-day chart. UNI's bulls have not been able to break past its immediate support, causing traders to lose confidence. Over the last 24 hours, Uniswap lost 4% of its value. In the past week, UNI surged 4% on the one-day chart. The technical outlook of UNI remained mixed with some signals pointing toward the bears taking over the market. The coin's current support zone was between $5.60 and $5.00, respectively. The bulls have constantly attempted to break past the $5.94 level. This has caused buyers to leave the market as sellers have entered the one-day price chart. As Bitcoin struggles at $19,000, most altcoins also attempt to move past their immediate price ceilings. If the Uniswap price continues to witness less demand, then over the next trading sessions the coin can attempt to touch the closest support line. At the moment, UNI is trading extremely close to the local support line and if buying strength doesn't pick up, the coin will fall below the immediate support line. Uniswap Price Analysis: One Day Chart Uniswap was priced at $5.69 on the one-day chart | Source: UNIUSD on TradingView UNI was trading at $5.69 at the time of writing. The bulls have been defeated at the $5.94 resistance mark a couple of times. Uniswap price can lose most of its gains if the coin continues to witness less demand. Overhead resistance stood at $5.94. If UNI falls below that level, it will be reduced to $5.00. The amount of Uniswap tr...
---
Biggest Movers: LINK Hits 6-Week High, UNI up 16% on Tuesday


Chainlink hit a six-week high during Tuesday's session, as the token rose for a sixth consecutive session. The move saw the token rally past a key resistance level in the process. Uniswap was also in the green, with prices climbing by as much as 16% earlier in the day. Chainlink (LINK) Chainlink (LINK) rose for a sixth straight day on Tuesday, which took the token to its strongest point since mid-August. After trading at a floor of $6.55 last Wednesday, LINK/USD has rallied in back-to-back sessions, with today seeing prices hit a high of $8.36. Tuesday's top is the highest mark that chainlink has hit since August 17, days after a failed breakout from the $9.50 level. Looking at the chart, today's price surge came after a successful move beyond a ceiling of $8.05. In addition to this, there was another breakout, with the 14-day relative strength index (RSI) marginally climbing past a resistance of its own. As of writing, the index is now tracking at 61.03, which is its highest point since August 14. Uniswap (UNI) Another notable gainer on Tuesday was uniswap, which rose by as much as 16% during today's session. UNI/USD surged to a high of $6.68 on Tuesday, which saw prices climb to their highest point since September 13. As a result of today's move, uniswap is now trading near a ceiling of $6.70, which has historically been a point of contention. Earlier gains have somewhat eased as the day has progressed, and as of writing the token is trading at $6.61. This is a result of...
---
Uniswap Price Watch: UNI Registers 16% Rally In Last 7 Days


Uniswap (UNI) token holders have plenty of reasons to celebrate now. Uniswap is among the top gainers among cryptocurrencies, registering a 16.2% price increase over the past week The token is now on a falling channel pattern but is expected to make a bullish run Lowest possible support price for Uniswap is $4.8 The digital asset is one of the biggest gainers not only for the last 24 hours, but for the past seven days. As of this writing, tracking from CoinGecko shows the token is trading at $6.37, enjoying a 12.5% gain in value since same time yesterday and a 16.2% increase for the past week. Unlike the rest of the crypto pack, the Uniswap token seems to be keeping its head above water during this period of uncertainty and volatility for the digital assets space. This seems a rather odd development, considering the token was stuck in a steady decline during the past five weeks. It also makes it a bit difficult to assess whether or not the crypto is under any kind of pressure. Some experts feel it is. Uniswap On A Falling Channel Pattern The five weeks that was mentioned earlier when Uniswap token was on a decline isn't just a simple "period of red" for the crypto. It was a falling channel pattern which is characterized by a bullish rally following the breaking of the overhead trend line. While the token is enjoying significant gains with its current trading price, there is no clear guarantee that the anticipated bullish trend is already happening. Wha...
---
Uniswap Price Loses Momentum, Are The Bears Back?


The Uniswap price had risen to almost $6 on its chart, but the bulls were unable to maintain that level. Over the last 24 hours, the coin again lost momentum and fell south on its chart. Over the last 24 hours, UNI registered a 0.9% increase in its price. In the past week, the coin negated most of its gains and lost 1.2% of its market value. The Uniswap price technical outlook was bearish, and selling strength was higher, causing the price to drop further on its chart. Although Uniswap tried to move in a different direction than the broader market, the bulls gave up. Bitcoin also lost the $19,000 price mark and is closing in on its immediate support level. For the Uniswap price to revisit the $6 price mark, buyers need to re-enter the market. Although just 48 hours ago the coin displayed a bullish stance, an increase in the number of sellers has invalidated the chance of a bullish revival. The global cryptocurrency market cap today was $958 billion, with a 0.4% negative change in the last 24 hours. Uniswap Price Analysis: One Day Chart Uniswap was priced at $5.73 on the one-day chart | Source: UNIUSD on TradingView UNI was trading at $5.73 at the time of writing. The coin was trading very close to the $6 mark. However, the buyers exited the market. Overhead resistance for Uniswap price stood at $6, and if UNI can move over the $6.40 price level, the altcoin's upward movement could be anticipated. The nearest support level for the coin stood at $5. A fall from the $5 price mar...
---
Uniswap Foundation to Distribute $1.8 Million in Grants to 14 Recipients


The Uniswap Foundation (UF), the group behind the decentralized exchange (dex) Uniswap, announced the first wave of foundation grants on Wednesday as it plans to distribute $1.8 million total, awarded across 14 grants. The UF announcement details that a touch more than $800K will be awarded to Uniswap Diamond, a project being constructed by GFX Labs.Uniswap to Disperse $1.8 Million to 14 Different Projects On September 21, the Uniswap Foundation announced the first wave of grants that aims to bolster the decentralized finance (defi) ecosystem and progress research and development. According to the UF, the foundation will disperse $1.8 million in the form of 14 grants, and the project Uniswap Diamond will receive the largest sum. The Uniswap Diamond project is in the midst of being crafted by GFX Labs and it will get a total of $808,725 across 3 disbursements. The UF says the project is 'one of the most ambitious initiatives ever to be funded by Uniswap Grants.' The other grants will be given to projects like Uniswap.fish (previously Uniswap Calculator), an Uniswap data extraction tool, a constant function market maker called Numoen, and a Uniswap v3 development course. UF details that the grants' size and scope were broken down into three different categories, which include: Protocol Growth, including a decentralized volatility oracle, and a data analysis tool that extracts data from the Uniswap subgraph into a CSV file. Community Growth, including a Uniswap v3 development c...
---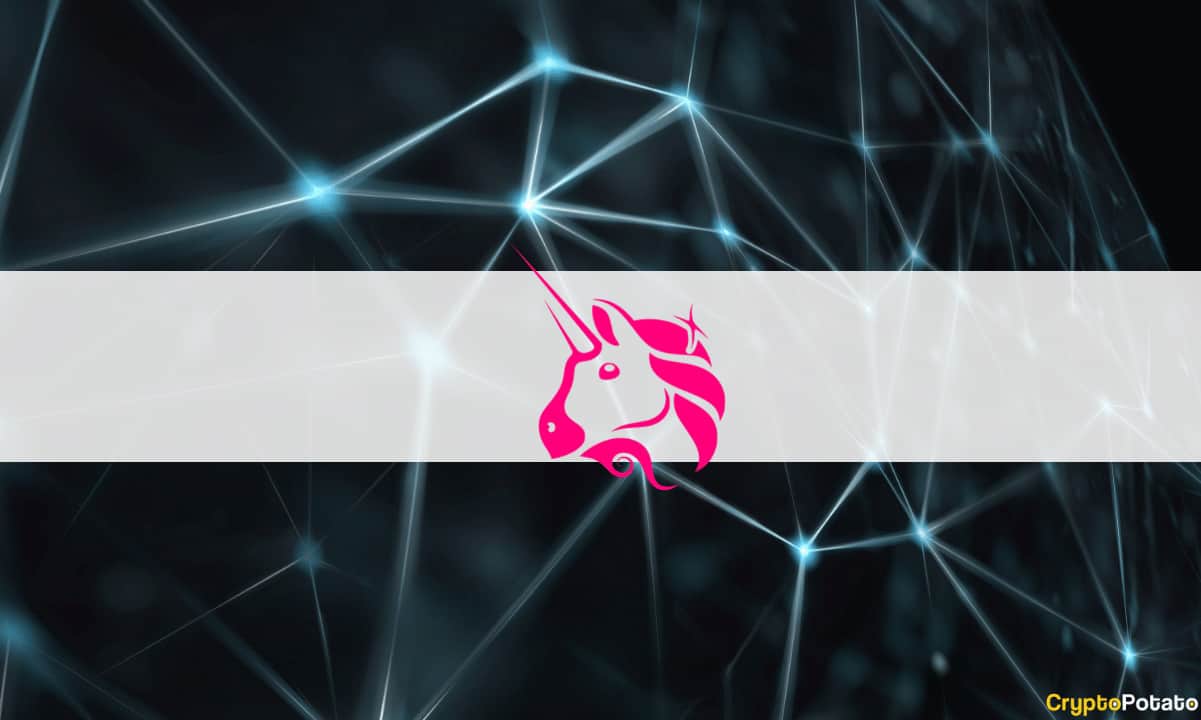 Uniswap Foundation Launches First Wave of Grants Totaling $1.8M


Uniswap Foundation, the organization that oversees the development of the largest DEX in the world, has stated that its first wave of grants sums up to almost $1.8 million total. According to the official announcement, the grants vary in size and scope and are spread across three areas - protocol growth, community growth, and governance stewardship. Uniswap Diamond Uniswap Diamond is heralded as one of the most ambitious initiatives to be funded by Uniswap Grants. All ecosystem stakeholders are expected to benefit from this work. The aim is to enhance the pro trader and LP experience, ramp up market share, and ease development and on-chain data analysis. For the purpose of historical and real-time on-chain data, API and SDK will be added, which is expected to be a game-changer for developers building on top of Uniswap, analysts, and end users. Additionally, Diamond will also comprise a pro interface intended to increase Uniswap's market share amongst pro users familiar with the features of a more traditional centralized exchange. Despite being a DEX leader, Uniswap only has around 1% of all crypto trading market share. Uniswap Diamond, however, aims to amplify that share by competing directly with the leading centralized platforms in terms of user experience and data. The grant will be built by the cross-chain governance research - GFX Labs - which have been active Uniswap contributors since the beginning. Notably, the GFX team was one of the first liquidity providers on v3. ...
---
Biggest Movers: ETC, UNI Slip to 2-Month Lows on Monday


Ethereum classic fell to a two-month low to start the week, as prices in the cryptocurrency market continue to decline. Uniswap also slipped to a multi-month low on Monday, as the token hit its weakest level since July. As of writing, the global crypto market cap is down 5.08%Ethereum Classic (ETC) Ethereum classic (ETC) was one of the most notable movers on Monday, as the token fell by over 12% to start the week. Following a high of $33.41 during the weekend, ETC/USD slipped to an intraday low of $27.91 earlier today. The drop comes less than a week after ethereum classic was trading above $40.00, ahead of last Wednesday's Merge. Monday's drop sees ETC move to its lowest point since July 27, when the token was trading near $24.00. As of writing, earlier price declines have eased, with ETC now back above the $30.00 mark. After a brief breakout, the 14-day relative strength index (RSI) is also tracking marginally above a support of its own at 40.95. Uniswap (UNI) Like ethereum classic, UNI was also in the red to start the week, as the token moved closer to a multi-month low. On Monday, UNI/USD found itself trading below a support point of $5.50, with prices falling to as low as $5.42. Similar to ETC, this is the lowest level UNI has hit since July, however in this instance the bottom occurred on July 11. Looking at the chart, the sell-off led to the RSI hitting a floor of 36.15, with bears using this as a signal to secure previous gains. Currently UNI is trading higher, wit...
---
Uniswap (UNI) Price Struggles To Overcome $6.8 Resistance


A Uniswap (UNI) recent market downturn has forced UNI's trading range to shrink significantly. During the bull market in July, UNI jumped by more than 60 percent in just over two days, prompting the subsequent fall. After this price increase, the weeks that followed showed a reversal pattern known as a 'head and shoulders,' which eventually led to a price decline. The price showed significant volatility over a 16-day period, as evidenced by the market's historical statistics. This volatility pointed to a fierce battle between bulls and bears. Chart: TradingView.com The bears clearly won this war, as the price of Uniswap fell by 17.30 percent, as shown in the figure. Prior to a price reversal, the regression channel shows the declining trend even more strongly. Due to this turn of events, the cost of Uniswap has risen from $5.745.00 to $6.459.00, a price hike of 13.54 percent. Nonetheless, the coin went through another period of volatility as price swings were driven by bulls and bears. It happened after Uniswap bulls attempted a break above the 50% Fibonacci retracement line. Chart: TradingView.com The bears prevailed once again in the end. The coin's price dropped by an additional 15.54 percent after this victory. The loss of 13.54 percent in nine days was fully wiped out by the catastrophe. Uniswap's trend has been on the rise since the most recent market meltdown, which has brought us to our current position. But a problem occurred as a result of the movement; it narrow...
---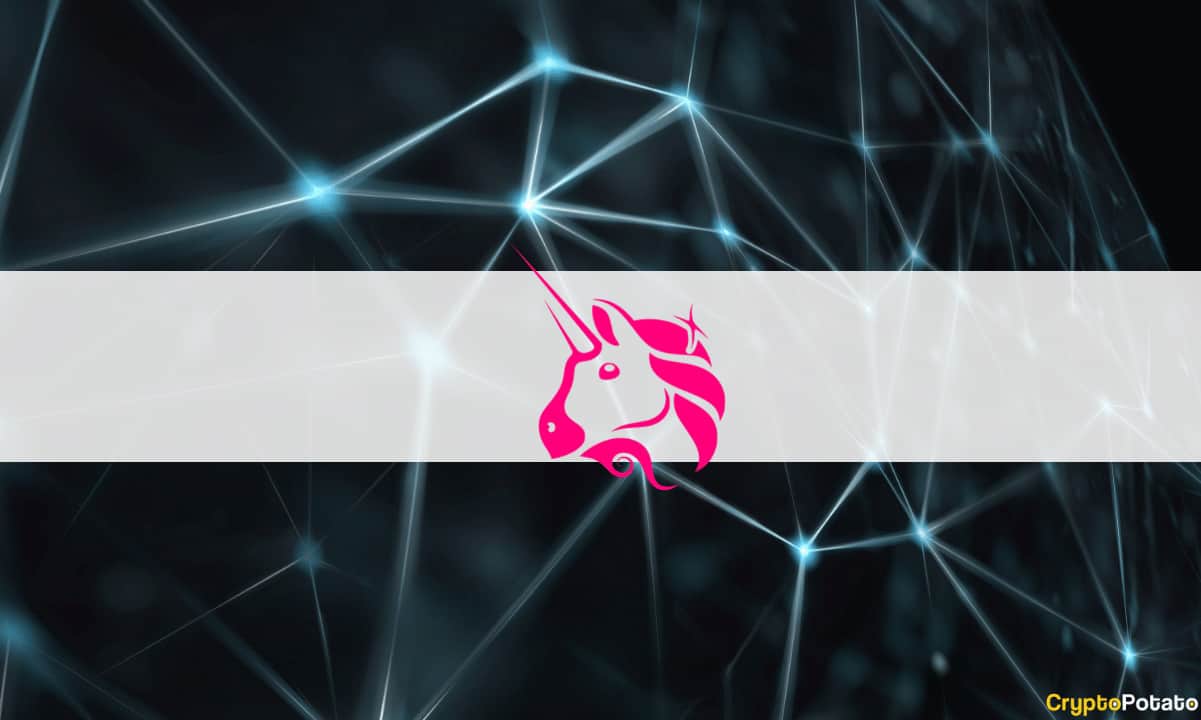 UNI Token Holders Approve Proposal to Create Uniswap Foundation


The proposal to create Uniswap Foundation has received overwhelming support from the community members, paving the way for it to become a reality. Announcing the news, Devin Walsh, along with Ken Ng, had submitted the initial idea, tweeted Wednesday, "Last night our proposal to create the Uniswap Foundation passed its final vote!" Both Walsh and Ng are Uniswap community members and former Uniswap Labs executives. The proposal put to voting from August 17 to August 23 needed about 40 million votes for approval. It received more than 88 million votes, over 99% of the total votes of the UNI token holders. Uniswap Foundation will work to improve governance in the Uniswap ecosystem by removing friction and reinvigorating grants to ambitious and impactful projects, the proposal that was submitted to the Uniswap governance forum on August 4 said. Approval Ensures a $74-million Budget "An approval of this proposal is an approval for the full $74M budget requested... Assuming a UNI price of $8.14*, this initial request totals to 2,457,002 UNI," the proposal on August 4 had said. Seeking $74 million in Uniswap's native token UNI, the proposal promised the new entity will work for the growth of the protocol's decentralized ecosystem. It also asked for over two million UNI holders to participate in the governance process. Walsh and Ng said that $14 million will be spent on operational costs with a team of 12 executives over the next...
---
Uniswap Price Consolidates At $7, Chance Of Moving Past Resistance Remai...


Uniswap price displayed almost no movement over the last 24 hours as the coin registered 0.8% downward movement on its chart. UNI was hovering around the $7 price level and was unable to break past its closest price ceiling. If the coin does not manage to move past the resistance level then it could lose its support line. Technical outlook for Uniswap price indicated that could it register further drop on the chart. Move to the above resistance level will be difficult as buyers have exited the market. Increased selling pressure can push Uniswap price to the next support level. Bitcoin price also fell considerably over the last 24 hours. The coin fell to $21,000 and the altcoins moved in the same direction. Broader market weakness have made Uniswap price remain at the current price level. The global cryptocurrency market cap today is at $1.07 Trillion, with a 1.0% negative change in the last 24 hours. Uniswap Price Analysis: Four Hour Chart Uniswap was priced at $7.01 on the four hour chart | Source: UNIUSD on TradingView UNI was trading for $7.01 at the time of writing. The overhead resistance for the coin stood at $7.57. Uniswap price has been unable to move past the price ceiling which is why the coin was met with selling pressure. A fall from the current price level will push Uniswap price to $6.90 immediately, if the coin cannot remain steady over the aforementioned level then the next price level stood at $5.99. Amount of Uniswap traded in the last session fell whic...
---
Uniswap Censors 253 Crypto Addresses Blacklisted for Crime, Sanction Ass...


According to a recently published report, the decentralized exchange (dex) Uniswap has blocked roughly 253 cryptocurrency addresses allegedly tied to crimes or government sanctions. The information was discovered by the software developer Banteg who analyzed and saved the shared logs from Uniswap's server. 30 out of the 253 Blocked Addresses Are ENS Domain Names, Uniswap Labels 7 Types of Risk Factor Categories On August 19, the software developer and Yearn Finance contributor Banteg published a Twitter thread that claims the dex Uniswap blocks 253 crypto addresses. 'Uniswap has provided an unusual level of transparency,' Banteg said in regard to 'frontend censoring via TRM Labs.' Uniswap partnered with TRM Labs in mid-April and the firm blacklists crypto addresses that may be associated with sanctions and crypto crimes. The same month, reports appeared that indicated a few innocent Uniswap users were affected by the TRM Labs-gated front end. At the time, no one was sure about exactly how many crypto addresses were blacklisted by Uniswap's TRM Labs-gated front end. Banteg says there are 253 addresses and 30 addresses are ENS domain names. The developer also noted that there are seven different types of risk factor categories and two risk levels. 'Both ownership and being a counterparty of a 'bad' address are checked and can contribute to blocking,' Banteg wrote. According to Banteg, the data 'wasn't meant to be public' but the developer noted that people could still have an...
---
After Extreme Volatility Bitcoin Returned to $20K, Uniswap Spikes 11% (M...


Bitcoin's price went through major turmoil yesterday as the numbers for the Consumer Price Index in the US got released. The cryptocurrency increased above $20,000 initially and then plunged below $19K briefly, liquidating millions of leveraged positions. After all, has been set and done, the price is now back towards the $20K level. Bitcoin Price Returns to $20K It goes without saying that the $20K area is critical for Bitcoin's price - it contains multiple moving averages as well as a confluence with the all-time high during the previous raging bull market of 2017-2018. This is also the reason for which it has been heavily contested over the past few weeks. Yesterday, around the time the US Bureau for Labor Statistics published the Consumer Price Index numbers for June, the price went on a rollercoaster, skyrocketing above $20K briefly and then dipping below $19K for a bit. Source: TradingView As seen in the above chart, the one-hour candle at the time of the CPI has an amplitude of 6.14% on Binance, showcasing the extreme volatility. As CryptoPotato reported back then, this also led to serious liquidations totaling over $47 million in less than an hour - across the board. Uniswap Skyrockets 11.6% The clear outlier in the past 24 hours has been Uniswap's governance token - UNI. It's up a whopping 11.6% over the day as most of the top altcoins go through a chopping trading session, charting slight increases here and there and also some slight declines. Source: Quan...
---
Uniswap Reports Phishing Scam, As UNI Records 10% Profit In 7 days


Uniswap (UNI) has been moving against the general sentiment in the market. In smaller timeframes, UNI's price has begun to weaken as it displays a 3% loss in the past day. UNI's price trends to the downside on the 4-hour chart. Source: UNIUSDT Tradingview Yesterday, liquidity providers on the platform suffered millions of dollars in losses as a result of a phishing scam. Via its official Twitter handle, Uniswap Labs confirmed the attack and called it a "problem far too common in crypto today". The company addressed the situation as there were ongoing rumors about a potential exploit to the Uniswap v3 platform. In that sense, they confirmed the phishing attack but claimed no exploit took place. As they explained, liquidity providers on the platform received "malicious tokens" via airdrops which pointed them to a "malicious interface". Users fell for this phishing attack because they were promised a chance to swap the airdropped tokens for UNI. The company explained: This generated a setApprovalForAll transaction, which, if approved by the user in their wallet, gave the attacker the ability to redeem all of the user's Uniswap v3 LP tokens for their full underlying value. The company explained that users must consider potential phishing attacks from all those domain names not associated with unswap.org. In response to probable future measures to be adopted to mitigate these attacks, the creator of Uniswap Hayden Adams said: In add...
---
Over $8 Million Lost in a Uniswap Phishing Attack


The hacker targeted the liquidity providers of the Uniswap v3 protocol to execute an elaborate phishing campaign. More than $8 million in ETH was believed to ?? lost so far in the attack. Uniswap v3 Protocol LPs Targeted Metamask security analyst Harry Denley was the first one to detect the incident. He observed that 73,399 addresses were sent a malicious token called 'UniswapLP' to target their assets under the pretext of a false UNI tokens airdrop. The malicious token sent to the victims appeared to come from a legitimate 'Uniswap V3: Positions NFT' contract by manipulating the 'From' field in the blockchain transaction explorer. The website hosted by bad actors would then read sensitive user information and steal funds from their wallets. The entity behind the attack is believed to be part of a much more sophisticated attack that had targeted roughly 73,399 addresses by sending a malicious token. Binance CEO Changpeng 'CZ' Zhao speculated that nearly $4.7 million worth of Ether had been drained in the attack. However, crypto tracking and compliance platform MistTrack revealed the amount of stolen funds stands at 7,500 ETH (around $8.1 million), which was then laundered via crypto mixing service Tornado Cash in a total of 100 transactions. Uniswap Labs' creator confirmed that the hacker managed to impersonate the official website and deceive the LP provider into signing malicious transactions. The protocol, however, hasn't been exploited. Phishing Attacks on the Rise Web2-s...
---
Bitcoin Crashes to 7-Day Low Beneath $20K: UNI Slumps 8% Amid Phishing A...


The adverse price developments continued in the past 24 hours, and bitcoin slipped to its lowest position in a week, below $20,000. The altcoins are in no better shape, with ETH dumping by 7% and UNI by 8% following the recent phishing attack. Bitcoin Sees Weekly Low It was just several days ago when the primary cryptocurrency was riding high and painted a multi-week peak of $22,400 (on Bitstamp). As the community was preparing for another leg up, though, the situation changed, and BTC started to lose value gradually. It calmed over the weekend and spent most of it trading sideways around $21,500. However, as Sunday was approaching its end, it started dumping again and fell towards $20,000 yesterday. The bulls defended that coveted level at first, but it gave in hours ago. As such, bitcoin slumped below it and dropped all the way down to $19,500, which became its lowest price point since July 5. As of now, the asset stands a few hundred dollars above that level, but its market cap is down to $375 billion. BTCUSD. Source: TradingView Notable Bitcoin News The latest price slump comes as the majority of Wall Street investors predicted a further drop to $10,000 before an eventual spike towards $30,000. CoinShares' CSO said the crypto winter is nowhere near close to its end as there're no signs of trend reversal yet. Altcoins Deep in Red Again The altcoins have followed BTC on its way south, and Ethereum leads the adverse trend. The second-largest crypto is down by more than 7% in...
---
Biggest Movers: XTZ Nears 3-Week High, UNI Remains Close to 2-Month High


XTZ was a notable mover in the crypto top 100 on Monday, as prices rose towards a three-week high to start the week. Prices collided with a key resistance level during the move, and this came as UNI continued to trade above a ceiling of its own. Tezos (XTZ) XTZ was a notable mover to start the week, as prices rose towards a three-week high during Monday's session. Following a low of $1.54 during yesterday's session, XTZ/USD rose to an intraday peak of $1.68 earlier today. This surge in price saw the token collide with a key resistance level at $1.67, with earlier gains easing since that point. Overall, price still remains close to this peak, with bulls attempting to break the ceiling and move towards the $1.80 level. If successful, the break would see XTZ trading at its highest point since June 12, when prices were making their way down from $2. In order to reenter this region, price strength would need to significantly surge, pushing momentum above a resistance level of 56 on the 14-day RSI indicator. Uniswap (UNI) UNI was also marginally higher on Monday, as prices continued to trade above a key resistance level, following a recent breakout. The token hit a peak of $6.38 to start the week, which is higher than its $6 ceiling, which was broken during Saturday's session. Bulls seem to be consolidating the weekend's gains, which saw UNI/USD rise to its highest point since May 10. As a result of this surge, relative strength is now overbought, with the RSI tracking at 63, af...
---
Weekend Watch: Bitcoin Stopped at $22K, Uniswap Soars 9%


After yesterday's multi-week high, bitcoin was stopped and pushed south to under $22,000. Similar to last weekend, this one starts with little-to-no substantial movements from the altcoins as well. Uniswap is among the very few exceptions with a notable price surge. Bitcoin's Voyage Above $22K Halted As reported recently, last weekend was quite still in terms of price action, perhaps propelled by the national US holiday, which was on Monday. Once that was coming to its end, though, BTC started to gain value and jumped from $19,000 to $20,000. After a few rejections, the asset managed to break above it and even kept climbing. As a result, it was soon knocking on the door of $21,000, which was taken down on Thursday. The cryptocurrency continued its hike, surged past $22,000, and tapped a new three-week high at around $22,500. However, it was stopped at this point, and the bears pushed it south by approximately $1,000. Nevertheless, its market capitalization stands well above $400 billion, and its dominance over the alts is just over 43%. BTCUSD. Source: TradingView Notable Bitcoin News Unlike several other crypto miners, Marathon Digital said it had not sold any of its BTC holdings during the market crash last month. The Bitcoin premium on Coinbase finally turned green, suggesting institutional investors are back buying. UNI Stands Out Most altcoins registered some impressive gains during the working week but have calmed as the weekend started. Ethereum tapped a multi-week hig...
---
Uniswap Slingshots 45% – Can UNI Blaze Past Its 7-Day Rally?


Uniswap is once again hogging the headlines following the token's comeback in the wake of optimistic signs that the bear market may be winding down. In the past week, UNI, its native token, has seen enormous growth, as the decentralized exchange's trading volumes have rivaled those of Ethereum, the blockchain on which it is constructed. Multiple news agencies stated that Uniswap had exceeded the Ethereum network in terms of transaction fees. The flagship DEX collected more than $4 million, surpassing the second-largest blockchain. UNI increased by roughly 45 percent in the last week, reaching $5.46, its highest level in more than three weeks. Uniswap Making Northbound Trajectory The biggest DeFi exchange has been trending upward since the beginning of the week. Looking at the price trend over the last few days, it appears that UNI's main objective is to close June on a positive note. In addition, the stockpiling of UNI tokens by whales is a significant component in the token's price bump. After a debilitating first half of the year, rising fees on Uniswap may be an indication that the DeFi market is beginning to recover. UNI total market cap at $4.14 billion on the weekend chart | .com This year, total value locked (TVL) in DeFi has shrunk by more than 60 percent, according to data from DeFi Llama. Katie Talati, an analyst at Arca, attributes the DeFi exchange's most recent accomplishment to quickly increasing volatility, which led to a substantial increase in trading volume...
---
Biggest Movers: UNI Moves Into Top 20, as SHIB Hits Highest Point Since ...


Uniswap moved into the crypto top 20 on Wednesday, relegating MATIC, after surging by over 10% today. UNI has now gained for four straight sessions, as it approaches a key resistance point. SHIB was once again higher today, with prices hitting their highest point since May. Uniswap (UNI) UNI was trading higher for a fourth consecutive session on Wednesday, as the token broke into the top 20. Following a low of $4.43 on Tuesday, UNI climbed higher today, hitting an intraday peak of $5.14. This move saw the world's 19th largest cryptocurrency move closer to its long-term resistance level at $5.20. As a result of this recent surge in price, the 14-day RSI has climbed to its highest point since April 5, hitting a ceiling of its own. Looking at the chart, this ceiling appears to be the 53.60 point, which hasn't been broken in over three months. Should we see a move beyond this point, it is likely that UNI bulls could attempt to take the price to an even higher price ceiling of $5.80. Shiba Inu (SHIB) SHIB extended its own gains on Wednesday, as prices climbed to their highest levels since May earlier in the day. The so-called meme coin hit an intraday high of $0.00001182 in today's session, which is its highest point since May 31. After yesterday's rally, we questioned whether the token could reach its resistance point of $0.00001150, however bulls have broken through this zone. However, following the breakout of this ceiling, we have seen a slip in momentum, with price now tra...
---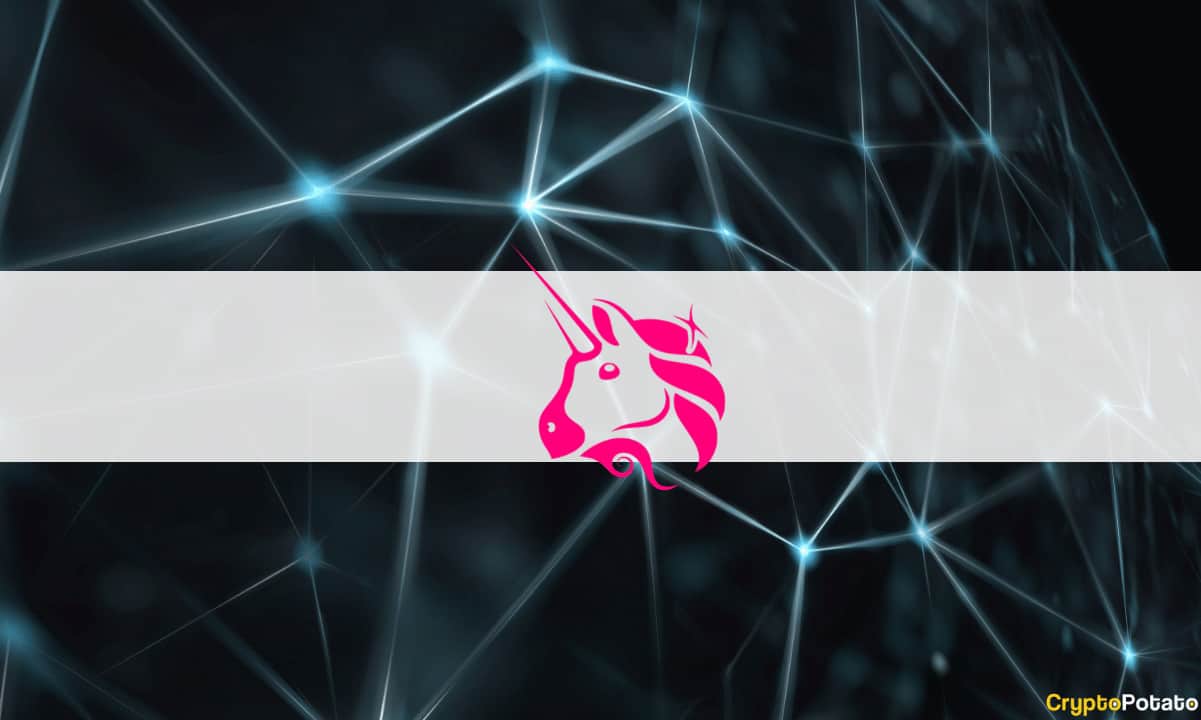 Uniswap Acquires Ethereum NFT Aggregator Genie, Airdrop Incoming


The largest decentralized exchange, Uniswap Labs, is all set to integrate non-fungible tokens (NFTs) with the Genie acquisition. The amount of the deal has not been disclosed yet. Uniswap Tapping NFTs The plan is to expand Uniswap's products to include both ERC-20s and NFTs. Its acquisition of the NFT marketplace aggregator is part of its broader roadmap to 'unlock universal ownership and exchange' on its platform. According to the official blog post, Uniswap will initially integrate NFTs into its web app, allowing users to buy and sell such assets across all major marketplaces as well as in its developer APIs and widgets. For the uninitiated, Genie not only enables buying and selling across marketplaces, all in a single transaction but also shows listings from all major competing marketplaces. The latest acquisition comes less than two months after NFT giant OpenSea bought Genie rival Gem. Uniswap also plans to airdrop USDC to early Genie users in August. Basically, any user who used the platform at least once or owned a Genie Genesis NFT by April 15 will receive the stablecoin, which will be claimable for up to 12 months. The statement also said Genie users will continue to have uninterrupted service to the website until the new Uniswap NFT experience is available. In the latest memo, the team wrote that NFTs are an 'important gateway to web3' and went on to add, 'As the world's largest decentralized exchange protocol, Uniswap is a simple and safe place to access the ...
---
Ethereum Drops Below $950 On Uniswap Overnight – Here's Why


Ethereum Key Takeaways: - ETH prices have plummeted below $1300 - Selling pressure intensifies, which triggers the decline. - Dire price forecasts for ETH Having lost about 20 percent of its value over the past 24 hours and hovering around $1,200 on Monday morning, many crypto investors and market observers are prepared for a massive Ether decline back into the triple digits. On the decentralized exchange Uniswap, however, it occurred late Sunday night, albeit momentarily, as ETH retreated below the spot price, relative to other exchanges, to $950. The duration of the sell-off saw ETH's liquidation price dropping from $1,200 to $875. Suggested Reading | Dogecoin Shed 91% Of Its Value Since 2021 High – A Musk Tweet To Pump DOGE? $ETH went to $945 on uniswap pic.twitter.com/XybAcnkMCH — Ash WSB (@ashwsbreal) June 13, 2022 Whale Dumps Over 65K ETH A whale unloaded over 65,000 ETH into the market for numerous 'stablecoins,' including Tether (USDT), USD Coin (USDC), and DAI, at approximately 3:00 am UTC. The big sell-off observed on the worldwide market has a significant impact on the ETH price. Tuesday's trade price for ETH is $1,160.20, up 35 percent in the last seven days, according to statistics from Coingecko. The market value falls below $1300 as the death spiral approaches the upcoming support at $1000. Analysts are currently pondering if Ethereum's market price would drop below $1,000 or see a bullish reversal. As the price was much lower compared to the...
---
ETH Dips Below $1000 on Uniswap as a Whale Market Dumps to Repay Debts


Over the past couple of days, the cryptocurrency market saw extreme turbulence and massive volatility. During the turmoil, a whale liquidated a massive amount of ETH, pushing its price on Uniswap down to 941 USDC before it recovered. An ETH whale liquidated a massive amount of wrapped Ethereum (WETH) on Uniswap, driving its price down to 941 USDC. The transaction can be tracked on Ethereum's explorer: Source: etherscan Also visible in the transaction is that the whale used some of the funds to repay loans. At the time of this writing, the price has returned to where the broader market trades at slightly below $1,300. ETH is down 11.2% on the day and almost 30% on the week. Data from Coinglass reveals that there were over $170 million liquidated ETH positions in the past 24 hours alone. Meanwhile, the broader market is only $50 billion away from dropping below $1 trillion in total capitalization. The past day saw over $500 million in total liquidations, and Bitcoin bears are also having a field day, pushing its price below what we saw back in December 2020 when BTC was trading at $25K.
---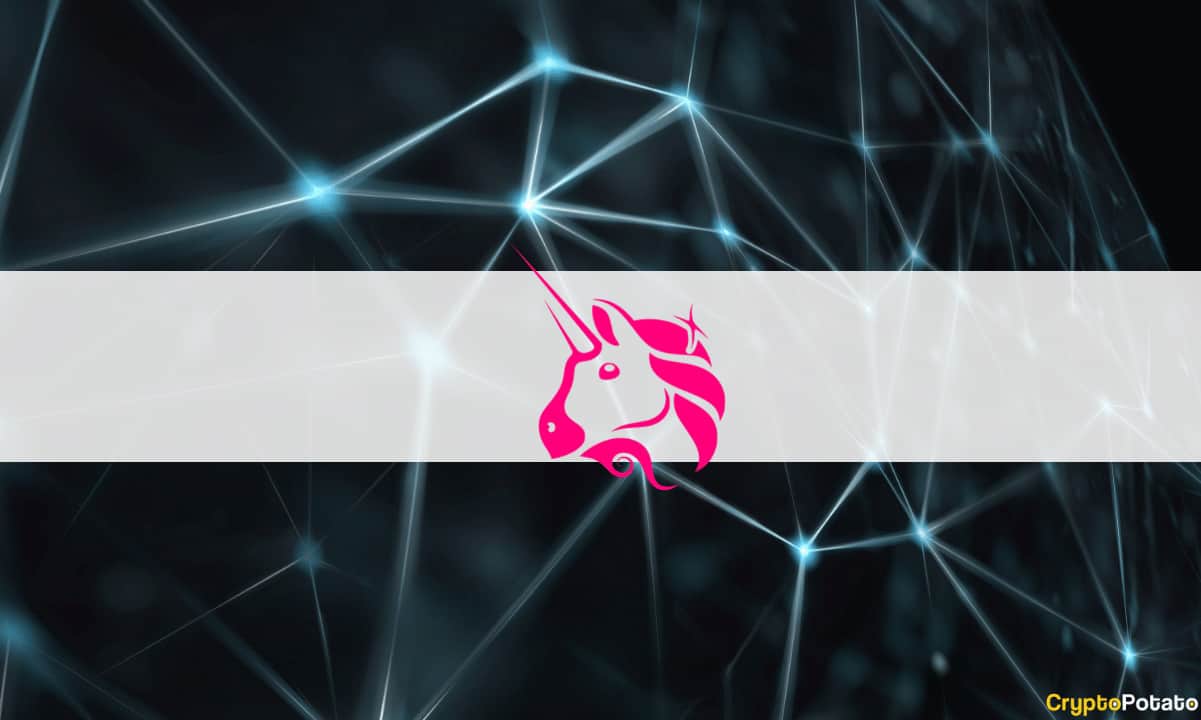 4 Years After Launch, Uniswap Reached $1 Trillion in Trading Volume


The leading decentralized exchange - Uniswap - surpassed a lifetime cumulative trading volume of $1 trillion. Uniswap Protocol announced that more than $1 trillion worth of cryptocurrencies have been traded on the exchange since its launch in 2018. 2/ Over the past three years, The Protocol has Onboarded millions of users to the world of DeFi Introduced fair and permissionless trading Lowered the barrier to liquidity provision pic.twitter.com/mT2ZzjMTav — Uniswap Labs (@Uniswap) May 24, 2022 The platform emphasized that during this time frame, it has amassed millions of users to the decentralized finance (DeFi) universe, 'introduced fair and permissionless trading,' and 'lowered the barrier to liquidity provision.' It also noted that this success has been mainly fueled by the Uniswap community that 'continues to build alongside us.' Established in November 2018, the protocol facilitates automated transactions between digital assets on the Ethereum blockchain via smart contracts. Uniswap has emerged as the largest DeFi exchange and is among the world's leading ones by daily trading volume. According to DeFiPulse, the DEX currently has nearly $7 billion in total value locked (TVL). The numbers, although quite higher than the start of the so-called DeFi summer in 2020, have declined lately following the market correction. Earlier this year, Uniswap Labs – the organization behind the exchange - introduced Uniswap Labs Ventures, aiming to 'bring millions ...
---
How Ethereum's Uniswap Reached A Milestone Of $1 Trillion In Tradi...


Popular decentralized exchange (DEX) platform on Ethereum, Uniswap, celebrates a major milestone. At that time, the protocol processed less than $10 billion in cumulative trading volume. The $1 trillion milestone was reached in less than a year as Uniswap went processing around $250 billion in cumulative trading volume to $750 trillion in March 2022. The metric has been on the rise despite the current downtrend across global markets. Source: Uniswap Labs via Twitter The team behind Uniswap stated the following: It's been one hell of a ride. As of today, the Uniswap Protocol has passed a lifetime cumulative trading volume of $1 Trillion (…). We couldn't have reached this milestone without the Uniswap community that continues to build alongside us. Here's to the next Trillion. Additional data provided by the team behind the protocol suggest Uniswap's popularity has been increasing along with its trading volume. The DEX's market share surpassed 50% in August 2020 and has reached over 60% since that time. In addition, the number of Uniswap Users recently hit almost 4 million. In January 2021, the metric stood at less than 1 million users. This represents a 4x increase in a little over a year. The inventor of Uniswap, Hayden Adams, added: $1 trillion all-time volume. I don't tweet milestones as often these days, but four commas blows my mind. Never expected Uniswap to grow the way that it has. Thanks to everyone who has been along for th...
---
So-Called 'Pharma Bro' Martin Shkreli Turns 'Crypto Br...


Following his release from prison, the former hedge fund manager and convicted felon, Martin Shkreli, discussed cryptocurrencies and using the decentralized exchange (dex) platform Uniswap from a federal penitentiary. The so-called 'Pharma Bro' further explained that eventually, a crypto entity could dethrone some of the largest banking giants.Martin Shkreli Talks Defi and Cryptocurrencies Martin Shkreli has been released from prison early and is now located at a halfway house located in New York. Shkreli's federal custody will end in September, and as soon as he got out of prison he took to his social media accounts to speak. On Facebook, Shkreli jokingly said that getting out of jail was 'easier than getting out of Twitter prison.' Shkreli is a former hedge fund manager and he's infamous for purchasing the license to a pharmaceutical drug called Daraprim. It wasn't the fact that Shkreli's firm Turing bought the drug, but that the company raised the drug's price from $13.50 to $750 per pill in 2015. Shkreli also has an interesting persona and is known for being very cocky. The so-called 'Pharma Bro' was eventually convicted of securities fraud in a case completely unrelated to the Daraprim price increase. Shkreli also is known for purchasing an unreleased Wu-Tang Clan album, which was seized from his estate after being convicted of securities fraud. A non-fungible token (NFT) art collective ended up purchasing the unreleased Wu-Tang Clan record for $4 million. Shkreli was se...
---
Decentralized Finance Crypto Exchange Uniswap Starts Blocking Addresses ...


Uniswap, one of the main decentralized finance exchanges in the cryptocurrency world, is now taking measures to ensure illegal funds cannot be transacted using its platform. The company has already started blocking addresses linked to 'blocked activities' and will apply a filter with data provided by TRM Labs, a blockchain analysis firm that focuses on detecting illegal activities. Uniswap Scrutinizes Addresses Interacting With Its Frontend Uniswap, the decentralized finance exchange, has taken measures to curb the illegal activity conducted using its platform. The exchange has now introduced address screening procedures that log the addresses using its official frontend. These addresses are then compared to a blacklist provided by TRM Labs, a blockchain firm that provides transaction monitoring services. While the extent of these measures is still unknown, in its address-screening FAQ, Uniswap explains the kind of activities it wants to exclude from taking advantage of its services. It states: We intend to only block wallets that are owned or associated with clearly illegal behavior like: sanctions, terrorism financing, hacked or stolen funds, ransomware, human trafficking, and child sexual abuse material (CSAM). The exchange has not provided the pool of addresses that will be blocked from using its official frontend, and it is unknown if it will do so in the future. Users Affected While these new measures were announced l...
---
DeFi Giant Uniswap Sweeps 50% Market Share on Polygon


Prominent decentralized exchange Uniswap accounts for almost 50% of the market share on the Ethereum layer 2 aggregator - Polygon. It managed to achieve this feat only three months after its deployment on the Polygon network. Uniswap - Market Leader on Polygon Uniswap Labs, the company behind the popular DeFi protocol, tweeted, referring to data compiled by Dune Analytics, which demonstrated a market share of 49.5% on Polygon. A proposal to deploy Uniswap v3 was first submitted in November last year by Polygon co-founder Mihailo Bjelic and was met with the overwhelming support of over 72 million UNI tokens pledged as a vote for the proposal. The following month, the DEX witnessed its expansion across the network, inducing a price appreciation of its native token, MATIC. Just 3 months post launch, the Uniswap Protocol has nearly 50% market share on @0xPolygon. Bet your other favorite DEX couldn't do that pic.twitter.com/p2qrcvnid2 — Uniswap Labs (@Uniswap) April 20, 2022 Despite losing its market share over the past few months, Uniswap has still managed to retain 71% dominance in the world of DEXes. Its trading volume over the past week stood at nearly $10 billion. Trailing behind are Curve, SushiSwap, and Balancer, among others, according to Dune Analytics. During the last seven days, Uniswap's count of unique addresses that traded, maker, and taker was found to be at 93.265k. Further Expansion Uniswap's latest upgrade includes an updated Auto Router that aime...
---
Uniswap Faces Lawsuits for Unregistered Offer and Sale of Digital Tokens


Nessa Risley, an Uniswap user from North Carolina, invested about $10,400 on low-cap digital tokens such as EthereumMax, Matrix Samurai, and Rocket Bunny between May and July of last year. The trader has since experienced "substantial losses" and thus sought justice through legal action. On April 4, Risley launched the legal proceedings, alleging that Uniswap has failed to conduct identity checks and impose securities restrictions on 'fraudsters' who use the platform to list scam-like digital tokens for conducting rampant fraud. Uniswap Accused of Selling Unregistered Securities Two US law firms have filed a lawsuit against Uniswap, suing the decentralized exchange and its backers, including famed VC firms like A16z and Paradigm, for 'violating the securities laws by offering and selling securities in the form of digital tokens.' The lawsuit filed by Kim & Serritella LLP and Barton LLP aims to invite victims like Risley, who have lost money since last April on Uniswap, to join a class action against the founders and developers of the platform. It claimed that Uniswap has failed to disclose 'registration statements,' including information regarding the risk of the associated investments for the securities they were selling to the users. In addition, the class action states that Uniswap Labs has allowed unlawful activities like 'pump and dump' and 'rug pulls' to occur on its platform. One of the main accusations targets the DEX's fee structure, which, according to t...
---
More Uniswap (

#UNI

) News