| | | |
| --- | --- | --- |
| | Uniswap | #UNI |
---
| | | | | |
| --- | --- | --- | --- | --- |
| UNI Price: | $7.22 | | Volume: | $0.1 B |
| All Time High: | $45.01 | | Market Cap: | $3.4 B |
---
---
| | | | | |
| --- | --- | --- | --- | --- |
| Circulating Supply: | 472,156,330 | | Exchanges: | 95 |
| Total Supply: | 1,000,000,000 | | Markets: | 172 |
| Max Supply: | 1,000,000,000 | | Pairs: | 64 |
---
---
---
The price of #UNI today is $7.22 USD.

The lowest UNI price for this period was $0, the highest was $7.22, and the exact current price of one UNI crypto coin is $7.21819.

The all-time high UNI coin price was $45.01.

Use our custom price calculator to see the hypothetical price of UNI with market cap of BTC or other crypto coins.
---
---
The code for Uniswap is #UNI.

Uniswap is 2.4 years old.
---
---
The current market capitalization for Uniswap is $3,408,113,053.

Uniswap is ranked #22 out of all coins, by market cap (and other factors).
---
---
There is a very large daily trading volume on #UNI.

Today's 24-hour trading volume across all exchanges for Uniswap is $108,791,095.
---
---
The circulating supply of UNI is 472,156,330 coins, which is 47% of the maximum coin supply.
---
---
---
---
UNI is well integrated with many pairings with other cryptocurrencies and is listed on at least 95 crypto exchanges.

View #UNI trading pairs and crypto exchanges that currently support #UNI purchase.
---
---
Note that there are multiple coins that share the code #UNI, and you can view them on our UNI disambiguation page.
---
---
---
---
Uniswap Founder: People Rooting For Crypto To Be Shut Down Are Cringe


Hayden Adams, the founder of Uniswap, thinks people rooting to have crypto shut down are 'incredibly cringe.' Uniswap Founder: Let People Be In a tweet on January 26, Hayden emphasized that no one has forced anybody to use crypto, buy coins, or keep up with the latest events in the industry. He also added that no one asks for the 'dumb' global fiat system to be shut down. Instead of opposing technology and infringing on people's rights, he recommends that opposers let people do what they want and chill. People rooting for crypto to be shut down are incredibly cringe. Like no one is trying to shut down the dumb fiat system you use, no one is forcing you to buy crypto; no one is forcing you to read crypto news or follow crypto Twitter. Let people do what they want and chill. It is not immediately clear what triggered Hayden to vent his frustrations on Twitter. However, what's known is that no-coiners, individuals who are against crypto, hold no coin, or show no desire to participate, have been shooting down blockchain and crypto proponents. Tackling Nocoiners Over the years, crypto's volatility has been called into question, with many regulators and heads of agencies slamming top cryptocurrencies like Bitcoin. Billionaire Warren Buffet and economist Nouriel Roubini, nicknamed Dr. Doom, lead the pack. In the aftermath of the FTX collapse, while attending the Abu Dhabi Finance Week, Nouriel said Binance's CEO, Changpeng Zhao, was a 'ticking time bomb,' and he wa...
---
80% Of Uniswap Holders Support BNB PoS Chain For Deploying V3 Protocol


Uniswap (UNI), a decentralized protocol, is ready to roll out the third version of its platform. The protocol aims to provide a suitable platform where users can seamlessly swap ERC-20 tokens without using an order book. For the v3 launch, the protocol carried out a 'temperature test' for a possible blockchain to use. The proposal was for deploying Uniswap v3 on the Binance Smart Chain (BNB) instead of the Ethereum blockchain. The proposal got the UNI community voting on its government forum using their UNI tokens. Surprisingly, about 80% of the UNI holders supported the Uniswap v3 deployment on the BNB Chain, Ethereum's rival. Unfortunately, this left a smaller percentage of votes for the Ethereum blockchain, making it lose the temperature check proposal. We're excited to share that our @0xPlasma proposal to deploy @Uniswap v3 on @BNBCHAIN has passed the "Temperature Check" with 20M votes "YES" and 6,495 $UNI voters (the biggest number for the whole Uniswap Governance History). Moving forward to the final "Governance Proposal" pic.twitter.com/HoIJgY8mX1 — 0xPlasma Labs: DeFi & NFT Metaverse (@0xPlasma) January 22, 2023 0xPlasma Labs, a decentralized finance protocol, contributes to the proposal. According to the post on Twitter, the firm noted that the 'Temperature Check' on the proposal got 20 million votes for 'YES.' In addition, the supporting votes came from 6,495 $UNI voters, the most significant voting numbers in the history of Uniswap's Governance syst...
---
Decentralized Exchange Trading Volumes Remain Lackluster in the New Year...


According to statistics, decentralized exchange (dex) monthly trading volumes have dropped significantly since Jan. 2022. After a brief spike in volume in Nov. 2022, dex trade volumes have been lackluster for the past 44 days. As of Jan. 14, 2023, Uniswap version three (V3) has the highest trade volume during the past 24 hours at $1.9 billion and the second-highest total value locked (TVL) at $3.57 billion. Metrics show that Curve holds the second-largest trade volume on Saturday with $399 million in 24 hours and the highest TVL in terms of assets locked in dex platforms, with $4.19 billion locked.Uniswap V3 Dominates Dex Trading as Decentralized Exchange Volumes Remain Flat After the first two weeks of Jan. 2023, and as of Jan. 13, 2023, metrics indicate that there has been $15.33 billion in global swaps settled among decentralized exchange (dex) platforms. Last month, dex protocols recorded roughly $43.65 billion in swaps, meaning that during the first two weeks of the new year, 35.12% of last month's volume has been reached. With the recent spike in global cryptocurrency market prices, jumping 6.24% in the last 24 hours, dex trade volume has been fueled over the last few days. Uniswap V3 has captured the most volume during the last 24 hours with $1.9 billion in swaps. Uniswap is followed by Curve ($399 million), Balancer ($190 million), Pancakeswap ($176 million), Uniswap Polygon ($164 million), Uniswap Arbitrum ($142 million), Sun.io ($132 million), Uniswap V2 ($91 milli...
---
How Uniswap Was Saved From Critical Vulnerability By This Security Firm


Security firm Dedaub discovered and disclosed a critical vulnerability on the popular Ethereum decentralized exchange Uniswap. The team behind the protocol fixed the bug, and the affected components were successfully redeployed—otherwise, an attacker could have tempered with transactions to steal a user's funds. Uniswap Avoids Danger And Fixes New Features According to the security firm, the vulnerability was unintentionally implemented with the Universal Router. This component allows Uniswap users to trade ERC-20 tokens and non-fungible tokens "into a single swap router." In other words, Uniswap users can optimize their operations and trade multiple tokens and NFTs in a single transaction, saving time and money. This new component also allows users to transfer funds to third parties. When the vulnerability was in-placed, a user could send a transaction to a third party, and the latter could have gained access to the sender's funds. Dedaub explained the following: (…) if third-party code is invoked at any point in the transfer (which manifests itself due to composition of protocols), the code can reenter the UniversalRouter and claim any tokens temporarily in the contract (…). The attacker also needs to implement code to reenter the router (calling execute) and sweep all token amounts. The router may contain funds mid-transaction due to other actions and transfers in a complex swap. The Universal Router hold the sender&...
---
Uniswap Tops Other Big Crypto In Social Dominance Despite Price Drop


Uniswap (UNI) has surged in the social dominance department, peaking on December 25 at 20.46%. Uniswap is seen to win the popular vote as it topples other cryptocurrencies in the social arena. Here's a quick look at how it is performing: UNI price drops 1.26% Uniswap critical support spotted at $5.09 UNI dominates the crypto space in terms of social dominance On the other hand, UNI still looks bearish, which could linger on for quite some time. According to data by CoinMarketCap, UNI price was trading at $5.07, down 5.2% in the last seven days. The price could even slide further down if the coin fails to hold on to its current support level. The MACD histogram has fallen below zero, which indicates an increase in the amount of pressure being exerted by sellers. UNI Technical Indicators: Seller Aggressiveness Uniswap's technical indicators show that sellers are more aggressive than buyers in the coming days. Uniswap, with the daily trading session, hinted at the formation of a descending triangle pattern. It also demonstrates a long-term bearish trend considering that the price dangles within the 100 and 200 SMA. The upper Bollinger Band sits at $5.25, while the lower Bollinger Band is currently at $5.32, which suggests a bearish trend for Uniswap. This market pattern is seen to continue for an extended period. On the brighter side, Uniswap's price may increase once it successfully breaches the $5.4 level. However, if the coin barrels past the key su...
---
Biggest Movers: SOL Hits 1-Month Low on Saturday, as UNI Extends Recent ...


Solana fell to a one-month low to start the weekend, as cryptocurrency markets moved lower ahead of Christmas Day. Today's drop saw the token fall for a fourth straight session, as market sentiment shifted bearish. Uniswap was also in the red on Saturday, with price falling for a second consecutive day.Solana (SOL) Solana (SOL) was in the red on Saturday, as prices moved lower for a fourth straight session. SOL/USD slipped to a low of $11.24 in today's session, which comes less than a day after the token was trading at $11.95. Today's drop saw solana fall to its lowest point since November 22, when price hit a low of $10.94. As can be seen from the chart, Saturday's decline came as the 14-day relative strength index (RSI) broke out of a floor at 34.00. The index is currently tracking at 31.79, with the next visible point of support at the 29.90 level. Should the RSI continue to head to this point, it is likely that solana will fall below the $10.94 level, which was last seen four weeks ago. Uniswap (UNI) Uniswap (UNI) also moved lower to start the weekend, as the token extended a recent bear run. Following a high of $5.32 on Friday, UNI/USD fell to an intraday low of $5.20 on Christmas Eve. The move led to uniswap landing on its long-term point of support, with bears likely to force a breakout as the weekend matures. As of writing, the token remains marginally above its $5.20 floor, and is currently trading at $5.22. Should this floor be broken, a p...
---
Uniswap Labs Taps Fiat Space With Moonpay Partnership


Uniswap has announced a partnership with fintech firm Moonpay to enable users to purchase cryptocurrency on its web app using debit cards, credit cards, and bank transfers. The new service aims to address a deep-rooted issue for decentralized exchange protocols that do not support fiat pairs. However, their centralized counterparts do. As part of the deal, Uniswap has enabled fiat-to-crypto conversions on the Ethereum mainnet, Polygon, Optimism, and Artibrum. The feature will initially support Dai, Ether, USDC, USDT, Wrapped Bitcoin (wBTC), and Wrapped Ether (wETH) but will vary depending on the region, according to the official announcement. Uniswap further revealed that major payment methods, such as cards and bank transfers, are supported but will vary depending on the region. Currently, bank transfers are only available for most of the US, Brazil, SEPA, and the UK. The new service claims to have 'no spread fees on USDC, lowest processing fees in the market, and instant access,' designed to tackle one of the major barriers to DeFi adoption. The exact terms and timeline of the launch were not disclosed. Uniswap's announcement comes amidst a rapid surge in DEX user activity following the high-profile blow-up of the centralized crypto exchange, FTX. Messari's recent report observed an increased user migration to Uniswap after the fact. The launch of its NFT aggregator on service also contributed to the growth in its user activity on the platform. The DEX leader attracted the...
---
Uniswap Stuck In The Ground As UNI Copes With Falling Network Activity


According to Santiment, the decentralized exchange Uniswap has not experienced any kind of recovery. Santiment recently tweeted that Uniswap is one of the outliers in the active addresses measure, indicating that the DEX's native token UNI is underperforming relative to other cryptocurrencies. According to the data, the number of functioning IP addresses last increased when Uniswap introduced its NFT market aggregator following the acquisition of Genie, the pioneering NFT market aggregator. Address decline may indicate investors and traders have lost interest in the exchange. Several #altcoins are seeing big upticks in address activity and dormant wallets awakening to move their funds right now. Others are staying stuck in the mud, and are more likely to fall behind. Read our short take on $YFI, $REN, and $UNI. https://t.co/MI1HQaLUpy pic.twitter.com/sRSyiDvqVe — Santiment (@santimentfeed) December 15, 2022 Negative Market Sentiment To summarize, Uniswap's network activity has been very unpleasant for investors on its native token. As of writing, UNI is down 2.4% with subsequent drops in the weekly, bi-weekly, and monthly timescales. This negative market sentiment can be seen on-chain. In the time after its release in November, the volume of NFT transactions processed by Uniswap's marketplace aggregator has dropped significantly, as reported by Dune Analytics. Numbers show that there were only 39 recorded transactions today, down from 446 on November 30. Tha...
---
Biggest Movers: UNI Higher, DOGE in Red on Saturday


Uniswap was in the green to start the weekend, despite cryptocurrency markets mostly consolidating. The token rebounded from losses suffered on Friday, moving closer to a key resistance level in the process. Dogecoin, on the other hand, fell lower on Saturday as traders attempted to find a stable point of support.Uniswap (UNI) Uniswap (UNI) was one of Saturday's notable movers, as prices rebounded from declines suffered the day prior. After sinking to a bottom of $6.10 on Friday, UNI/USD marginally rebounded, climbing to a high of $6.27 in the process. As a result of this, the token moved closer to a key resistance level of $6.35, which was last hit December 5. In order to recapture this point, UNI bulls will first need to rise beyond a ceiling of 56.70 on the relative strength index (RSI). Currently, the index is tracking at a level of 54.75, which has contributed to the current market volatility, with traders unsure if they should maintain previous positions. However, should we see price strength surge beyond the aforementioned resistance at 56.70, then it is possible that UNI bulls could send prices towards the $7.00 mark. Dogecoin (DOGE) Dogecoin (DOGE) on the other hand remained in the red, following a failed breakout of a key resistance point on Friday. Following a move to a high of $0.09858 yesterday, DOGE/USD dropped to an intraday low of $0.096 on Saturday. The move comes as the meme coin was unable to surge past its ceiling of $0.0990 during Friday's s...
---
Biggest Movers: DOT Hits 12-Day High, UNI up for Fourth Straight Day


Polkadot rose to its highest level in nearly two weeks on Dec. 2, despite cryptocurrency markets sliding following the latest nonfarm payrolls report. The global crypto market cap is down 0.57% as of writing, as prices consolidated following the data being released. Uniswap was also higher, despite the turbulent sentiment on Friday.Polkadot (DOT) Polkadot (DOT) moved to a 12-day high on Friday, as the token rallied, despite crypto markets being mostly lower in the day. Following a low of $5.34 on Thursday, DOT/USD surged to an intraday high of $5.63 earlier in today's session. As a result of today's gains, DOT moved to its highest point since Nov. 20, when the token was trading at a high of $5.65. Looking at the chart, this point has also acted as a resistance level in recent times, and as of writing price is hovering below this mark. In addition to the aforementioned price ceiling, the 14-day relative strength index (RSI) is also hovering close to a resistance point of its own. The index is tracking at 49.87, which is marginally below a ceiling at the 50.00 level. Should it move past this point, we may then see prices head closer to $6.00. Uniswap (UNI) Uniswap (UNI) was another notable gainer on Friday, as prices rose for a fourth straight day. UNI/USD raced to a peak of $6.02 earlier in the day, which comes less than 24 hours after falling to a bottom of $5.73. This move sees uniswap edge closer to a recent high of $6.40, which was last hit on Nov. 16. As a ...
---
Decentralized Exchange GMX Flips Uniswap in Daily Revenue for First Time...


According to the most recent data, GMX earned more daily revenue than Uniswap, becoming the market leader for the first time ever. Delphi Digital reported that the platform raked in $1.15 million in trading fees, while that of Uniswap stood at $1.06 million. Moreover, GMX is now the fifth-largest decentralized application on Token Terminal's dashboard, trailing behind already established players such as Ethereum, OpenSea, dYdX, and PancakeSwap. Formerly known as Gambit Exchange, GMX is essentially a trading platform initially launched on Arbitrum One last September and later this year on Avalanche. Over the past 30 days, Arbitrum has earned total trading fees of well over $93.5 million. During the same time frame, Avalanche amassed nearly $25 million. Self-custodial wallet ZenGo, too, experienced unprecedented growth with an over 375% increase in asset deposits and a 230% jump in new wallet users who deposited funds in just a week since FTX paused withdrawals. In recent times, volumes on DEXes have been increasing, signifying that more investors are seeking to gain control over the assets in response to their dented confidence in centralized gatekeepers. It is still early to determine if the trend of investors leaving CEXs will continue, but it is also important to note that DEX volume for the month of November skyrocketed to $90 billion, increasing by over 80% since last month. DEX volume on the Ethereum blockchain alone surged by an astonishing 730% to $2.3 billion on Nove...
---
Uniswap Launches NFT Trading, $5 Million Airdrop Available for Claim


The decentralized exchange Uniswap enabled NFT trading on its platform by listing digital collectibles a part of leading marketplaces, such as OpenSea, LooksRare, Sudoswap, and more. The initiative comes a few months after Uniswap acquired the NFT aggregator Genie. The DEX revealed that as of today (November 30), its users could trade a variety of non-fungible tokens across major marketplaces. It also vowed to airdrop $5 million worth of USDC to previous clients of the NFT aggregator Genie and will provide gas discounts to the first 22,000 buyers. 1/ NFTs are officially live on Uniswap!! Starting today, you can trade NFTs across major marketplaces to find more listings and better prices. We're also airdropping ~$5M USDC to historical Genie users & offering gas rebates to the first 22,000 buyers. pic.twitter.com/OZXCydXydD — Uniswap Labs (@Uniswap) November 30, 2022 'Our latest Universal Router smart contract can save you up to 15% on gas costs compared to other NFT aggregators, saving our users tens of thousands of gas units over other marketplaces,' Uniswap outlined. The decentralized exchange purchased Genie this summer, aiming to expand its products to include both ERC-20 tokens and NFTs. Uniswap explained that each individual who completed more than one transaction on Genie before a snapshot taken in April 2022 will receive $300 worth of the stablecoin, while people holding a Genie: Genesis NFT will get $1,000 in USDC. 'Users are eligible for both tiers and ...
---
Uniswap Price Struggles At $5.49, Will There Be A Run Up To $6?


After sustaining bullish price action for the past two days, the Uniswap price has registered a shift in its price movement. With a 0.9% loss in the last 24 hours, price sentiment has shifted toward the bears. At press time, Uniswap has struggled to move past its rigid resistance mark of $4.50. There is a chance that investors could book profits if UNI moves past the aforementioned price level. The coin has, however, struggled at its immediate resistance of $5.49. Uniswap has to flip the critical resistance into the support zone to move up to its next price ceiling of $6. If Uniswap price does not sustain above $5.49, then the altcoin could lose the support floor at $4.99. That would invalidate the bullish momentum, bringing the coin down to the next level. Uniswap Price Analysis: One-Day Chart Uniswap was priced at $5.46 on the one-day chart | Source: UNIUSD on TradingView UNI was trading at $5.46 at the time of writing. The coin had almost breached the $5.49 price level, but the coin met with a sell-off. If the cryptocurrency fails to trade above $5.49, it will lose momentum. Buyers have to take precedence if the bearish momentum has to be negated. Overhead resistance stood at $5.70, and moving above that would help the altcoin climb to $6. In the event of a downward trend, UNI will remain at $4.70 for some time before moving further. The amount of UNI traded in the last session increased, signifying an increase in demand. Technical Analysis Uniswap registered an increase ...
---
Uniswap to Collect Public On-Chain Data, Limited Off-Chain Data


Uniswap Labs - the developer of Uniswap Protocol - released its privacy policy to be transparent about what data it is protecting and how it uses the information it collects. The team clarified that it does not maintain user accounts nor collect and store personal information such as - first name, last name, street address, date of birth, email address, or IP address. However, there are certain conditions under which Uniswap may share or disclose the data it collects. Unsiwap's Privacy Policy According to the blog post published on its site, Uniswap piles up public on-chain data and limited off-chain data such as device type and browser version, among others, citing data-driven decisions to enhance user experience. However, the DEX explained that it does not collect personal data, and any vendors that it works with do not have any either. It further assured the community that it does not share user data with any third parties for marketing purposes. 'First and foremost, we do not collect and store personal data, such as first name, last name, street address, date of birth, email address, or IP address. We are committed to making iterative improvements to our privacy and security practices.' The DEX further revealed that it might use the collected data with its service providers and vendors to assist them in the offering, delivering, and improving the services. The same applies to litigation, regulatory proceedings, compliance measures, and when compelled by subpoena, court or...
---
Biggest Movers: LTC Rallies to 1-Week High, as UNI Snaps Recent Losses


Litecoin rallied to a one-week high on Friday, as the token rose for a second consecutive session. The move saw prices climb by close to 8% earlier in the day, and comes as crypto markets mostly traded higher. Uniswap also gained, rebounding from recent losses.Litecoin (LTC) Litecoin (LTC) was a notable gainer on Friday, as the token surged by as much as 8% in today's session. Following a low of $60.29 on Thursday, LTC/USD raced to an intraday high of $63.61 earlier in the day. As a result of today's rally, litecoin moved close to a key resistance level, hitting its highest point since last Friday in the process. Looking at the chart, prices did not yet collide with the aforementioned ceiling of $64.00, which was last broken ten days ago. This comes as the 14-day relative strength index (RSI) hit a key resistance level of 57.00, leading earlier bulls to abandon their positions. As of writing, LTC is now tracking at $62.77. Uniswap (UNI) Uniswap (UNI) rebounded in today's session, snapping a two-day downtrend in the process. UNI/USD hit a peak of $6.03 earlier in the day, which comes less than 24 hours after hitting a low of $5.74. This surge comes as bulls rejected a breakout of a floor at $5.70 on Thursday, with the target now seemingly a resistance of $6.50. In order to recapture this point, UNI traders will first need to overcome an upcoming ceiling on the RSI indicator. As of writing, the index is tracking at 45.16, which is under its aforementioned resistance of 48.90...
---
Biggest Movers: UNI Hits 1-Week High, XRP 10% Higher


Uniswap rose to a one-week high in today's session, as crypto markets seemed to have settled following recent turbulence. The last seven days were filled with increased levels of fear, uncertainty, and doubt in the marketplace, as participants moved to shelter following the FTX collapse. Xrp was another notable mover, climbing by over 10% on Nov. 15.Uniswap (UNI) Uniswap (UNI) rose for a third straight session on Nov. 15, pushing the token to a one-week high in the process. UNI/USD surged to an intraday high of $6.36 in today's session, less than a day after trading at a low of $5.83. Today's rally, which saw prices move close to a key resistance level of $6.45, has seen UNI trade at its highest point since last Tuesday. As can be seen from the chart, another ceiling was hit during today's surge, in the form of the relative strength index (RSI). The index collided with its resistance of 50.00, which could potentially prevent any further surges from the token. In order for UNI to move above $6.45, price strength will first need to climb above the 50.00 mark. XRP XRP was another one of Tuesday's big gainers, as the token rose by over 10%. Following a low of $0.3404 to start the week, XRP/USD surged to a peak of $0.3907 earlier today. This rise in price sees the token move higher for a second consecutive day, and closer to a key resistance level. Looking at the chart, this ceiling is the $0.40 mark which was last hit during last Wednesday's sell-off. Despite Tuesday's mini re...
---
Dark Side of Crypto: 98% of Projects Listed on Uniswap Are Scam (Study)


A new study has found nearly all crypto projects listed on Uniswap between 2018 and 2021 were malicious and scam-related. The study titled DO NOT RUG ON ME: ZERO-DIMENSIONAL SCAM DETECTION, was conducted by three researchers; Bruno Mazorra, Victor Adan, and Vanesa Daza from the University of Pompeu Fabra and the University of Barcelona. Could Uniswap Be Housing Fake Projects? Uniswap was created in 2018, and the protocol describes itself as a growing network of decentralized finance (DeFi) applications. The DEX has more than 40,000 Ethereum smart contract (ER20) compatible tokens hosted on the platform to provide users with options for trading different crypto assets. Over the years, Uniswap has become one of the most significant DeFi protocols in the industry, processing more than $1 trillion in trading volume since its inception. While Uniswap is the biggest DEX in crypto, recent findings by researchers show that 98% of all the projects listed on the protocol between 2018 and 2021 were rug pulls. Rug pull is a popular technique used by scammers to defraud DeFi investors. They develop new projects, create marketing hype, and abandon the project while running away with investors' funds. The study found that Uniswap's simplicity and lack of regulation make it a target for malicious actors to efficiently conduct initial coin offering (ICO) scams by listing non-valuable tokens on the platform. The researchers surveyed 27,588 tokens, of w...
---
Uniswap Price Breaks Past The $7 Mark After Forming This Pattern


Uniswap price has been able to break past the consolidation phase. Over the last 24 hours, the altcoin has moved up by more than 4%. In the past week, the coin surged close to 8%, which can be equated to a rally. UNI has been consistently green ever since the other altcoins started to travel north on their charts. The technical outlook of the coin also agreed with the bullish force. However, it is important for Uniswap to maintain this momentum and trade above its immediate price ceilings. If not, then the bulls could soon lose their strength. Buyers have been supportive of the bulls. As noted on the one-day chart, demand for Uniswap grew substantially. It is important that UNI trades above the $8 price mark in order for the coin to come under complete bullish control. Uniswap price has continued to form higher highs, which are tied to strong bullish momentum. The global cryptocurrency market cap today was at $1.04 trillion, with a 0.5% positive change in the last 24 hours. Uniswap Price Analysis: One-Day Chart Uniswap was priced at $7.047 on the one-day chart | Source: UNIUSD on TradingView UNI was trading at $7.04 at the time of writing. The coin has struggled considerably to cross the $7 price mark for the past few weeks. Overall market strength helped the bulls to zoom past the $7 price mark. The coin encountered immediate resistance at $7.40. This is a crucial price mark for the coin. Once the bulls manage to break above $7.40, the coin could experience another resistanc...
---
Uniswap Shows Bullish Pattern As Price Fails To Break $6.8; Are Bears In...


UNI's price shows the first sign of bounce after forming a bullish pattern as the price gets rejected into a range channel. UNI bounced off its downtrend movement as the price broke its resistance of $6.8 but failed to hold this region. The price of UNI continues in its range movement as the price gets rejected into a range and trades below the 50 Exponential Moving Average (EMA). Uniswap (UNI), a one-time favorite of many in the crypto industry, has failed to live up to the hype it once had as its price rallied from a low of $3 to $30. The crypto market, including the big players like Bitcoin (BTC), Ethereum (ETH), and Binance Coin (BNB), has had a quiet month as the prices of most altcoins have found themselves fighting for survival as they seek to defend their key support areas. The price of UNI, despite having a good start in recent weeks, formed a bullish pattern but failed to complement this structure with some rally. (Data from Binance) Uniswap (UNI) Price Analysis On The Weekly Chart. Uniswap has struggled to regain its bullish momentum in recent times; despite the uncertainty that has befallen the crypto space, the price of UNI hasn't enjoyed a measure of relief after showing so much strength on the weekly chart rallying from a low of $3.5 to a high of $9.5 before facing rejection from that region. After the price of UNI rallied to a high of $9.5, the price has faced rejection to break higher to a region of $10, and the price has continued to strug...
---
Biggest Movers: QNT Rebounds on Friday, UNI Extends Recent Decline


Quant ended a streak of three consecutive declines on Friday, as prices rebounded following recent losses. The move saw the token bounce towards its recent resistance level of $180.00. Uniswap, on the other hand, remained in the red, falling below a key support point in the process.Quant (QNT) Quant (QNT) rose higher on Friday, as prices rebounded following three days of straight declines. Earlier in today's session, QNT/USD rose to an intraday peak of $179.15, less than a day after falling to a low of $159.06. The move saw the token rise from yesterday's one-week low, which came just days after trading close to a one-year high. Looking at the chart, today's rebound in quant saw the 14-day relative strength index (RSI) also move away from a support point of its own. As of writing, the index is tracking at 59.01, near its lowest point since September 23. The next visible resistance seems to be at 65.00, and should price strength reach this point, we could see QNT trading above $200.00. Uniswap (UNI) On the other side of the spectrum, uniswap (UNI) was one of Friday's biggest losers, as prices fell by nearly 8%. UNI/USD, which rose to a peak of $6.49 during yesterday's session, slipped to a low of $5.85 earlier today. As a result of today's sell-off, uniswap fell below a key support point of $5.95, hitting its lowest point since October 13 in the process. Friday's decline in price has also pushed the RSI to a floor of 42.30, which is the w...
---
Uniswap Slumped 8% Daily, Bitcoin Fights for $19K (Market Watch)


The primary cryptocurrency continues its flirt with the $19,000 level, but it fights to stay above it this time. The altcoins are in the red on a daily scale, with Uniswap losing the most value following the recent misunderstandings with Binance. Bitcoin Battles for $19K This week has not resembled the previous one in terms of market volatility. Bitcoin went through a rollercoaster seven days ago when it dropped from $19,000 to $18,200 in minutes following the US CPI numbers and then shot up to $20,000. However, the asset calmed when the weekend came and returned back to familiar ground, around $19,000. The trading events on Monday were similar. The landscape started to change on Tuesday when it pumped to $19,600 but was stopped way ahead of $20,000. Another brief spike came yesterday but was a minor one. As such, BTC went back down to $19,000. As of now, it stands close to that number once more, but recent reports suggested that there might be more pain on the horizon. Its market capitalization has taken a slight hit and sits at $365 billion. The silver lining is that its dominance over the altcoins has gone above 40%. BTCUSD. Source: TradingView UNI Drops Hard The alternative coins have not enjoyed the past 24 hours, with most of them being covered in red. Ethereum continues to struggle to reclaim $1,300, and another 1% decline since yesterday has pushed the asset to well below that level. Binance Coin has seen 2.25% gone in a day and is down to $265. Ripple, Shiba Inu, and...
---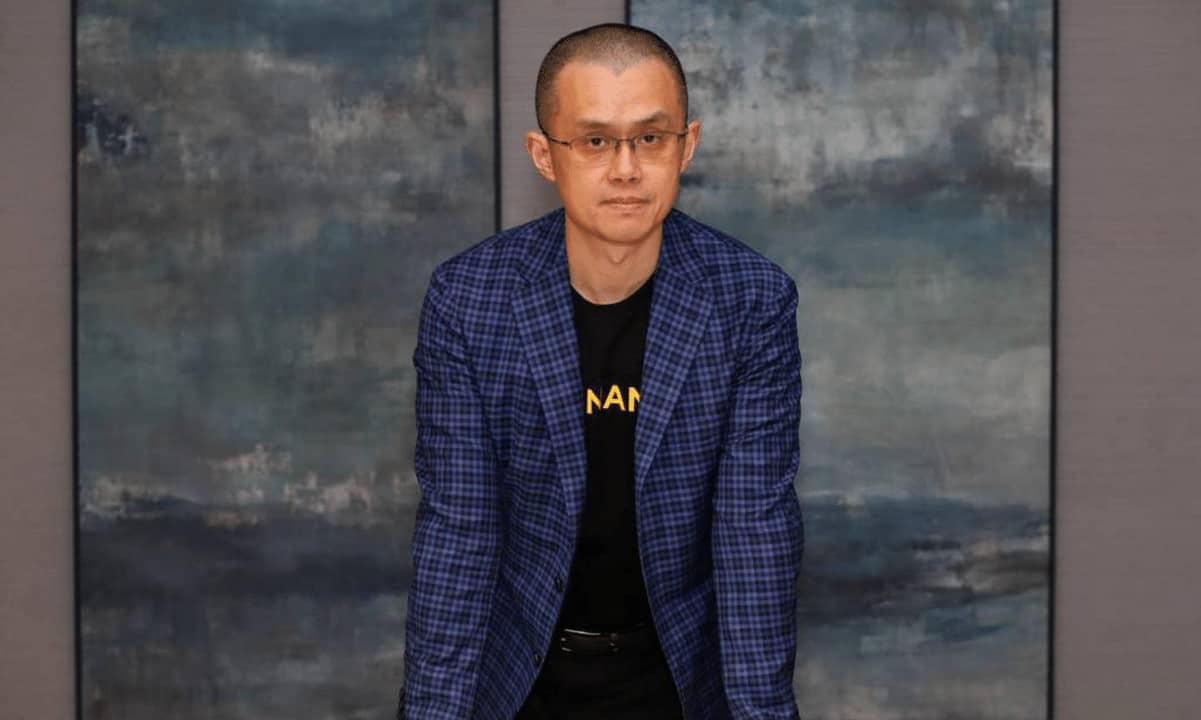 Binance Does Not Use Uniswap (UNI) Tokens to Vote, Clarifies CZ


After Binance became the second-largest entity by voting power in the Uniswap DAO, the CEO of the popular DEX, Hayden Adams, took it to Twitter to describe the situation as 'unique' while adding that 'UNI technically belongs to its users.' He accused Binance of using user funds to pile up governance votes. Hayden Adams on Binance Adams claimed that it was unclear how the crypto exchange intended to engage with the decisions of the DEX and argued that Binance users would 'prefer to keep these gov rights,' citing Compound's action with cUNI. Binance distributed 13.2 million UNI tokens from its own books. It currently retains 5.9% of the platform's voting power trailing behind venture capital giant a16z, which controls 6.7%. The allocated amount is nearly 1.3% of the total UNI supply. This will allow Binance to present governance proposals as it exceeds the necessary 0.25% threshold. Despite this, it fell short of the 4% quorum required to pass votes. The move was seen as one of the largest centralized crypto exchange wrestling to gain control over the world's most prominent decentralized crypto exchange by positioning itself as the second-most powerful voting member in the latter's DAO. Binance Says Uniswap 'Misunderstood' Following the development, Binance revealed the transfer of 4.6 million UNI between internal Binance wallets, which caused the UNI to be instantly and automatically delegated. The exchange asserted that it was not its intention and said that the team was in t...
---
Uniswap Coin's Bullish Trajectory Sets UNI To Breach $7 Level – Ti...


Upward trends in price charts bode well for Uniswap. CoinGecko reports that over the past 30 days, the token's value has increased by 17.6 percent. The currency appreciated by 6.5% in value throughout the course of the week. As of this writing, UNI is still in an uptrend, and there are indications that the bullish momentum will continue, pushing the price of UNI into or over the $7 barrier mark. UNI's gains are only one example of the several cryptocurrencies that took advantage of the market turmoil caused by the recent CPI report. Is the market getting carried away with its optimism, or can UNI's positive momentum continue to the $7 resistance level? The Unicorn Spell CryptoQuant reports that the token's exchange reserve numbers are on the rise. That people are getting ready to sell again is a gloomy sign. During the September 21st UNI rally, the coin was rejected at the $7 price resistance level, providing evidence of this phenomenon. Currently, the momentum indicator is at 0.062. This is barely above the 0 line of neutrality. The RSI indicator currently rests at 52.61 and 50.24 correspondingly, indicating a deceleration. Even though the token's movement is slowing, its predominant adherence to the XABCD shape may indicate more bullishness. However, the token has met a roadblock in its quest towards the $7 price area. The recent rejection of the token at $6.774 will present a difficulty in the coming days. Has The Adjustment Phase Begun? Chaikin's money flow indicato...
---
TheTrade Is a Game-Changer in the Uniswap V3 Market of 2023


PRESS RELEASE. Digital currency made splashes in the 2010s with a promise of decentralization and ultimate user privacy. However, most well-known crypto exchange giants, like Binance or Coinbase, are CEXs by essence. It means they are centralized exchange platforms, offering custodial wallets to users and collecting user data. No privacy, no user control, and no genuine decentralization – that's what the CEX use is. Luckily, by the end of the 2010s, crypto enthusiasts moved further with the idea of introducing the automated market-making (AMM) functionality that would remove the need for a centralized authority out of the exchange process. The idea was proposed by Vitalik Buterin and found its realization first in Bancor (early 2018) and then in Uniswap – a DEX released in late 2018. Today, over 300 decentralized exchanges are online, each offering peer-to-peer exchange opportunities using the smart contract functionality. DEXs quickly rose in popularity, reaching over $1 trillion in trading volume in 2021 – an 858% increase compared to the 2020 stats. Despite the rising number of DEX projects, Uniswap remains the indisputable leader in the decentralized finance market, enjoying 75% of the total trading volume (as of late 2021). Its latest version, Uniswap V3, launched in 2021, introduced many exciting features and increased capital efficiency 4,000x, making its cryptocurrency liquidity pool one of the most stable and reliable in the DEX space. What Is...
---
Uniswap (UNI) Likely To Reach $7 – If Token Overcomes This Resista...


Uniswap is not looking good right now.
---
Uniswap Sellers Stop But RSI Develops Bearish UNI Price Divergence


Cryptocurrencies have been suffering higher volatility since the bear took control. For example, the fledgling crypto coin Bitcoin price plummeted to a low of $18,363 on Oct 13 and then reversed to $19,354 today. Unlike the other top coins creeping, Uniswap's native token, UNI, marks higher gains. Although its price touched $5.50 when BTC plummeted on Thursday, UNI added over 14% following the day and claimed a $6.49 high. At the time of writing, the token's value hovers around $6.20, up by 0.96% in the last 24 hours. The Uniswap market cap also indicates a bullish trend, signifying the crypto winter started to ignore the project. Its capitalization has increased to $4.70 billion, representing a 0.24% gain. Financial Indicators MACD Line And RSI Suggest Bearish Divergence In line with the daily price analysis, UNI against USD presents a bullish trend ahead. The price actions form a high-low pattern which signs an uptrend for the token. As recent price moves show, investors did not miss any opportunity and connected with all swing lows. Likewise, Uniswap ended its retracement phase below $5 in the last week and now seems to find resistance above this. The expected price range for the token in October remains between $5.3 to $7. Opposite to the positive happenings within the UNI network, the Moving Average Convergence/Divergence (MACD) line, an oscillator used to indicate market trends, currently points toward the bearish signal for the token and crosses the line. Likewise, th...
---
Uniswap Soars 14% In Last 24 Hours – Can UNI Slingshot Past $6?


Due to the increased valuation of Uniswap to $1.66 billion, UNI has gained 14.2 percent in the past day. Hayden Adams, Uniswap's founder, has announced an important upgrade to the decentralized exchange on the company's official blog. As of this writing, UNI is trading at $6.28, down 8.6 percent in the last seven days, data from Coingecko show, Friday. Polychain Capital's most recent funding round is largely responsible for the increase in valuation. Existing investors such as Paradigm, Variant, SV Angel, and a16z crypto also took part in the Series B investment round. The money, the article claims, will be used to strengthen the ecosystem overall, notably in terms of security. Web3, Here It Comes The investment round, which is the next funding round Uniswap has had in the past few years, was first disclosed back in September. Back in August of 2020, Uniswap Protocol received its initial round of funding. By expanding their web app and developer tools, introducing NFTs, entering the mobile market, and other initiatives, Uniswap Labs hopes to make the Uniswap Protocol accessible to a wider audience. Uniswap's official Twitter account also informed its fans of the news. This infusion of capital will make Uniswap Protocol competitive in the DEX market, allowing it to compete with Binance and Coinbase. The improvement is made feasible by the company's acquisition of Genie, an NFT aggregator. Uniswap: What The Charts Indicate According to Defillama, the protocol's total locked-in...
---
UNI Jumped 6% as Uniswap Labs Secures a $165 Million Fundraiser


The team behind the decentralized exchange - Uniswap Labs - raised $165 million in a Series B funding round, which will be allocated for NFT investments and developer tools. Shortly after the announcement, Uniswap's native token - UNI - spiked by nearly 6%. Uniswap's Latest Fundraiser Per a recent announcement, the multi-million initiative was led by prominent names in the financial field, including Polychain Capital, Andreessen Horowitz (a16z), SV Angel, Paradigm, and Variant. As a result, Uniswap Labs' valuation surged to approximately $1.66 billion. CEO Hayden Adams said the entity will use the funds to invest in its web application and developer tools as well as launch NFTs. 'I'm so grateful for the support of our incredible community, users, investors, and team. And I can't wait to share more in the months ahead,' the executive stated. In addition, Adams revealed that the recently established Uniswap Foundation (an organization that oversees the development of the DEX) will give at least $60 million in grants to community projects over the next few years. The native cryptocurrency of Uniswap Labs - UNI - reacted positively to the news with an immediate price increase of 6%. Similar to numerous other digital assets, though, it is in red compared to the figures 24 hours ago. UNIUSD. Source: TradingView The Past Several Months for Uniswap Earlier this year, the leading decentralized exchange surpassed a lifetime cumulative trading volume of $1 trillion. The entity outlined ...
---
Biggest Movers: UNI Closes in on 5-Week High, While SOL Also Climbs


Uniswap moved closer to its highest point since late August on Thursday, as the token extended recent gains. Today's surge is the fourth consecutive day that prices have climbed, leading the token to break out of a key resistance level in the process. Solana was also in the green, recording a seven-day high as a result.Uniswap (UNI) Uniswap (UNI) was one of today's notable movers, as the token rose for a fourth consecutive day. UNI/USD raced to an intraday high of $6.99 on Thursday, which comes less than a day after trading at a low of $6.49. Today's surge in price sees uniswap break out of its key resistance point of $6.70, hitting its highest point since August 26 in the process. Looking at the chart, bullish momentum in UNI intensified following another breakout, this time on the 14-day relative strength index (RSI. The index moved beyond its ceiling of 57.45 during yesterday's session, and as of writing is tracking at 61.47. A higher ceiling of 63.00 now awaits UNI bulls, who could opt to secure gains and close positions as the RSI nears this point. Solana (SOL) Solana (SOL) climbed to a one-week high on Thursday, as the token collided with a resistance of its own. The world's ninth-largest cryptocurrency hit a high of $34.46 in today's session, which is its highest point since September 30. Thursday's high saw solana close in on a long-term ceiling of $34.50, which has historically been the main obstacle preventing prices from moving to $35.00. As of writing this, ear...
---
Uniswap Rally Could Be In Jeopardy, Despite UNI's Solid Social Engagemen...


Uniswap (UNI) started with a bearish stride in 2022 along with Ripple and most other cryptocurrencies but it has been gaining some impressive price action as seen in the past few weeks. UNI's social engagement up by 53.62% Supply of unique wallet addresses surged since September 12 UNI price looking bullish; up by 4.15% According to CoinMarketCap, UNI's price has been looking bullish and spiked by 4.15% or trading at $6.77 as of this writing. UNI Shows Impressive Social Dominance More so, UNI has been outperforming other cryptocurrencies when it comes to its social metrics. UNI's social engagements have spiked by 53.62% while social mention has grown by 62.15%. In the past couple of weeks, Uniswap is seen to gain social media dominance plus also improved in terms of development activities. In addition, Uniswap's weighted sentiment is positive as shown from September 28 to September 30. On the other hand, the weighted sentiment dropped immensely as witnessed on October 1. As a consolation, the development activity of UNI has grown rapidly since last week or September 29 and has been fairly consistent ever since. The impressive uptick in terms of development activity is said to be triggered mainly by the network's Swap widget update. Chart: Santiment These continuous advancements and upgrades are said to be hinting at a bull run and attract more investors. On the other hand, despite the recent UNI updates, it has not helped its TVL as it has been s...
---
More Uniswap (

#UNI

) News