| | | |
| --- | --- | --- |
| | FedoraCoin | #TIPS |
---
| | | | | |
| --- | --- | --- | --- | --- |
| TIPS Price: | $0.00000525 | | Volume: | $34.1 K |
| All Time High: | $0.000169 | | Market Cap: | $1.1 M |
---
---
| | | | | |
| --- | --- | --- | --- | --- |
| Circulating Supply: | 212,269,865,434 | | Exchanges: | 1 |
| Total Supply: | 212,269,865,434 | | Markets: | 2 |
| Max Supply: | 443,168,182,458 | | Pairs: | 2 |
---
---
---
The price of #TIPS today is $0.00000525 USD.

The lowest TIPS price for this period was $0, the highest was $0.00000525, and the exact current price of one TIPS crypto coin is $0.00000525013.

The all-time high TIPS coin price was $0.000169.

Use our custom price calculator to see the hypothetical price of TIPS with market cap of ETH and how the supply affects the price of TIPS at different market capitalizations.
---
---
The code for FedoraCoin crypto currency is #TIPS.

FedoraCoin is 6 years old.
---
---
The current market capitalization for FedoraCoin is $1,114,445.

FedoraCoin is ranking downwards to #1276, by market cap (and other factors).
---
---
There is a modest volume of trading today on #TIPS.

Today's 24-hour trading volume across all exchanges for FedoraCoin is $34,091.
---
---
The circulating supply of TIPS is 212,269,865,434 coins, which is 48% of the maximum coin supply.

FedoraCoin has a relatively large supply of coins, 1,746 times larger than Ethereum's supply, as an example.
---
---
TIPS has limited pairings with other cryptocurrencies, but has at least 2 pairings and is listed on at least 1 crypto exchange.

View #TIPS trading pairs and crypto exchanges that currently support #TIPS purchase.
---
---
---
---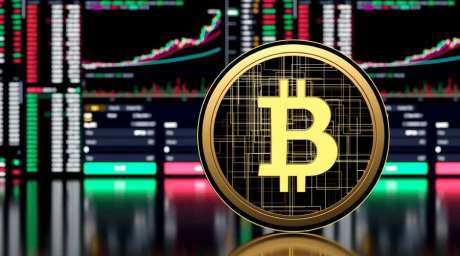 Crypto Analyst Tips Bitcoin (BTC) To Reach $40,000 In Q4 2023


Bitcoin has recorded an overall positive price movement in the last week, gaining by 2.39%, according to data from CoinMarketCap. The premier cryptocurrency suffered a slight dip between Tuesday and Thursday but soon rose on Friday to trade above $27,000 again. Meanwhile, in celebrating the new month of October, popular crypto analyst Michaël van de Poppe has predicted an incoming bullish run for Bitcoin in Q4 2033 based on certain expected events. Analyst Projects Bitcoin To Reach $40K In Q4 2023 Starting With A Positive 'Uptober' Via a post on X on October 1, Michaël van der Poppe welcomed his 667,000 followers to October with much optimism towards the BTC market, renaming the month as "Uptober." In general, the well-known analyst believes the crypto bear market is almost over, and Bitcoin could soon record some significant gains, as he expressed in a previous post on September 30. Interestingly, van de Poppe's optimism extends beyond October to the whole of Q4 2023, as he predicts Bitcoin could attain $40,000 before the year runs out. Albeit, this prediction is hinged on the occurrence of certain events. Welcome to Uptober. Welcome to Q4, which is leading towards a great quarter, potentially fueled by ETF approvals and the pre-halving rally. Potentially #Bitcoin to $40,000 is reasonable. — Michaël van de Poppe (@CryptoMichNL) October 1, 2023 Firstly, Michaël van der Poppe mentions the potential approval of ...
---
Bybit Introduces Tradegpt: AI-Powered Chatbot Offers Real-Time Crypto Ma...


Dubai's Bybit cryptocurrency exchange has unveiled an artificial intelligence (AI)-powered instrument named Tradegpt. The new chatbot can scrutinize the exchange's existing market data and offer an in-depth price evaluation by employing bitcoin's current metrics as an example. Furthermore, the Bybit chatbot can recommend apt trading approaches for that day's sessions and provide additional crypto market knowledge based on real-time Bybit market data. Bybit's Unveils New AI Tool for Real-Time Crypto Market Insights As AI frameworks and ideas continue to expand, numerous individuals and organizations have been integrating cryptocurrency and blockchain knowledge with these extensive language models (LLMs) and advanced learning algorithms. On September 4, 2023, the cryptocurrency exchange Bybit disclosed the deployment of an AI tool named Tradegpt, a component of Bybit's AI suite called Toolsgpt. Bybit explained on Monday that Openai's Chatgpt only possesses pertinent data up to September 2021; however, using Tradegpt, Bybit users can obtain real-time market evaluations and responses to their inquiries in several languages. The platform is complimentary for registered Bybit users, and it states that there is a daily limit of 20 queries per user. 'Welcome to Tradegpt,' the platform says. 'Ask me anything about the crypto markets, or click on any of the topics below to get started.' A popular sample question on the Tradegpt homepage is: Tell me in 3 sentences in series: whether BT...
---
How to Prepare for the Next Bitcoin Bull Market: 10 Tips You Must Know


Bitcoin bull markets are typically categorized by tremendous price swings, and even though the direction is up, corrections also take place. During the last Bitcoin bull market that took place in 2021, the BTC price reached an all-time high just shy of $70K. It started the year trading at around $20K, exploded above $60K on a couple of different occasions, retraced by almost 50% toward the middle of the year, and shot up once again to almost touch $70K in November. Source: CoinGecko The previous bull market was back in 2017 and the beginning of 2018. Bitcoin had reached a high of around $20,000, but its chart looked a lot differently: Source: CoinGecko As you can see, each cycle has its own intricacies, and playing it correctly could make or break your bankroll. Riding an uptrend can be a lot more challenging than just holding on to your assets. There's knowledge involved as to when is the right moment to sell or reposition yourself to bets preserve your gains. The last thing you want is to be left holding a bag of an altcoin that's down 99% since its all-time high and pray that it will go there once again. With this in mind, we've prepared 10 tips that everyone should know, and they should help you to better navigate the next Bitcoin bull market. 10 Tips For the Next Bitcoin Bull Market Educate Yourself Regardless of what you invest in, gaining sound knowledge of its underlying merits is step number one in any investor's playbook. You absolutely must ...
---
Fed Bank President: Banking Crisis Tips US Economy Toward Recession


The president of the Federal Reserve Bank of Minneapolis, Neel Kashkari, says the current banking crisis has pushed the U.S. economy closer to a recession. 'We have fundamental issues, regulatory issues facing our banking system,' the Fed official stressed.Neel Kashkari on U.S. Economy, Banking Crisis, Recession Federal Reserve Bank of Minneapolis President Neel Kashkari shared his thoughts on the state of the U.S. economy, the current banking crisis, and whether the U.S. is headed toward a recession in an interview with CBS News Sunday. Responding to a question about whether the present banking crisis has caused the U.S. economy to edge closer toward a recession, Kashkari said: It definitely brings us closer. Right now, what's unclear for us is how much of these banking stresses are leading to a widespread credit crunch. 'That credit crunch … would then slow down the economy,' he cautioned, noting that the Fed is monitoring the situation 'very, very closely.' "Such strains could then bring down inflation. So we have to do less work with the federal funds rate to bring the economy into balance," Kashkari continued. "But right now, it's unclear how much of an imprint these banking stresses are going to have on the economy." Several major banks, including Silicon Valley Bank and Signature Bank, failed in recent weeks, prompting the Federal Reserve, Treasury Department, and Federal Deposit Insurance Corporation (FDIC) to step in and protect deposit...
---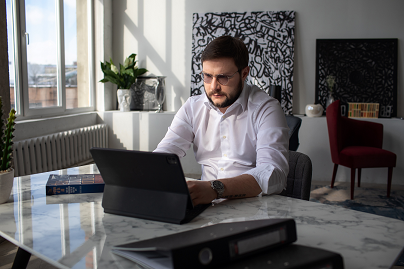 5 Tips for First-Time Cryptocurrency Entrepreneurs


Despite the bear dominance, global cryptocurrency adoption remains on the rise. This growth fuels the influx of new entrepreneurs coming to the crypto industry and looking for opportunities to launch their own innovative product. We asked those who already succeeded in the cryptocurrency-related businesses what newbies in the crypto market should keep in mind when starting their entrepreneurial path in this fast-evolving world. Love on your product and focus your efforts In technology, IT, and crypto, as in any other business, it's essential to love what you do because it's the only possibility to go all the way. Remember that the concept of digital money was created dozens of years before Bitcoin's birth. However, only Bitcoin achieved public attention and adoption. 'What matters is to create a product you would use yourself and be proud to recommend it to your friends without hesitation. You have to believe in yourself — don't be afraid or to pay attention to haters, the environment, the weather, or any other turmoil,' Co-founder of TTM Group Vladislav Utushkin believes. He recalls the history of Ethereum creation when everyone in the crypto entourage said it was complicated, even impossible to implement, and that the project would not take off. Today, Ether is the world's second most important and capitalized cryptocurrency. 'Use a step-by-step strategy on your personal path, go forward in small steps, and in the end, you will surely reach your goal. It's imperative ...
---
Tactics and Tips for Pokies Players


Poker, sports betting, and blackjack all need the application of technique; nevertheless, playing pokies does not fall into this category. To have the highest chance of success, you must make a steady stream of decisions, each of which should be impacted by statistics and probability. Regarding playing pokies, it is important to remember that the game relies on a Random Symbol Generator (RNG). A random symbol generator is a system through which the symbols that are appearing on the reels are selected randomly. If this is the case, gamers must have a plan for playing pokies. When playing at an online casino, players have several obligations, including taking advantage of casino offers and keeping an eye on their bankrolls. You can use the following tips and tactics to improve your chances of winning while playing pokies for real money. 1. You Should Play the Free Slot Machines Real money online casinos in Australia often allow them to play all their pokies for free. Playing progressive pokies is only possible with real money and cannot be done as only entertainment. Try out a couple of the games at an Australian online casino for free first to determine which ones you enjoy the most before you risk any of your own money. You'll be able to identify your favorite games and have a deeper grasp of their specific traits. 2. Pay Attention to The Extra Rounds! Get to the bottom of the slot machine's mysteries. As fascinating as today's slot machines' bonus rounds may be, they're prob...
---
Investing in NFTs: 12 Must-Read Tips to Spot the Best Projects


The space of non-fungible tokens (NFTs) has grown exponentially over the past year, and this produced quite a few consequences. For once, there are thousands of NFT projects spawning every single day, and the entire space resembles a lot of what we've seen during previous hype cycles with initial coin offerings (ICOs), initial DEX offerings (IDOs), initial exchange offerings (IEOs), and whatnot. The general consensus is that non-fungible tokens are here to stay and are going to play a pivotal role in sub-niches such as blockchain-based gaming that's currently represented mostly by the play-to-earn model. However, those of you who've dug a bit deeper into the NFT universe undoubtedly notice the increasing number of scam projects, or NFT creators who are here 'only for the money,' and how hard it's becoming to pick an NFT collection that has the chance of becoming successful. With this in mind, we've taken the opportunity to provide you with a few things that you should consider when choosing to 'ape' in a new collection and how to pick the better ones. Let's dive in. Team: Expertise and Partnerships Over the past few years, we saw an exciting phenomenon came to prominence within the cryptocurrency community, and that's anonymous founders. While considered a massive red flag in the past, this requires a bit more digging in the present. Just because the team is anonymous doesn't mean that you should dismiss ...
---
More FedoraCoin (

#TIPS

) News