| | | |
| --- | --- | --- |
| | ChronoTech Token | #TIME |
---
| | | | | |
| --- | --- | --- | --- | --- |
| TIME Price: | $60.37 | | Volume: | $94.7 K |
| All Time High: | $552 | | Market Cap: | $42.9 M |
---
---
| | | | | |
| --- | --- | --- | --- | --- |
| Circulating Supply: | 710,113 | | Exchanges: | 6 |
| Total Supply: | 710,113 | | Markets: | 10 |
| Max Supply: | — | | Pairs: | 7 |
---
---
---
The price of #TIME today is $60.37 USD.

The lowest TIME price for this period was $0, the highest was $60.37, and the exact current price of one TIME crypto coin is $60.36593.

The all-time high TIME coin price was $552.

Use our custom price calculator to see the hypothetical price of TIME with market cap of BTC or other crypto coins.
---
---
The code for ChronoTech Token crypto currency is #TIME.

ChronoTech Token is 5.6 years old.
---
---
The current market capitalization for ChronoTech Token is $42,866,630.

ChronoTech Token is ranking downwards to #330 out of all coins, by market cap (and other factors).
---
---
There is a modest daily trading volume on #TIME.

Today's 24-hour trading volume across all exchanges for ChronoTech Token is $94,739.
---
---
The circulating supply of TIME is 710,113 coins, which is 100% of the total coin supply.

A highlight of ChronoTech Token is it's unusually low supply of coins, as this tends to support higher prices due to supply and demand in the market.
---
---
---
---
Note that there are multiple coins that share the code #TIME, and you can view them on our TIME disambiguation page.
---
---
---
---
Polkadot Suffers 10% Weekly Loss On Hawkish Fed – Time To Buy DOT?


To shed light on the protocol's successes, Polkadot insiders have been providing key data. As it stands, these accomplishments are very helpful to the overall 'well-being' of DOT. However, the coin's value has been down alongside the rest of the crypto and financial market. Is this downturn going to be a great chance to buy for investors? Markets are under intense selling pressure. The worry that the year-on-year inflation news on September 13 caused is still with us today. The overall market cap for DOT fell by 15.3 percent, from $8.75 billion to $7.44 billion. Polkadot has shed 10% weekly loss on the heels of the U.S. central bank's not so rosy inflation assessment. As of this writing, DOT is trading at $6.33, down 8.6 percent in the last seven days, data from Coingecko show. These figures are not the only ones affecting market prices. Inevitably, the current interest rate hike of 0.75 percent by the Federal Reserve is seen to have a negative effect on the pricing. If things get much worse, this will have a negative impact on the value of DOT. How Soon Will The Price Rally Occur? Is there any way for DOT to recover quickly despite the general gloom in the financial markets? If one looks at the daily tick indicators, one can see that DOT has been met with resistance around the $8.06 mark. The price drop on September 13th is consistent with this. Once again, the price was rejected after reaching the $7.07 price resistance, sending it tumbling to the $6.12 support le...
---
Chinese Currency Breaches 7:1 Exchange Rate Against US Dollar for First ...


The offshore exchange rate of China's fiat currency versus the U.S. dollar recently breached the 7:1 mark for the first time in over two years, after it touched a new 2022 low of 7.0188 yuan for every dollar on September 15. Similar to other global currencies that have depreciated in 2022, the yuan's decline is being driven by the strengthening of the U.S. dollar. The Yuan's Depreciation The offshore exchange rate of the Chinese currency versus the U.S. dollar breached the seven RMB per every dollar mark after it traded at 7.0188 on September 15, 2022. This is the first time in over two years that the exchange rate of the two currencies has gone past this threshold. However, on the same day, the yuan onshore exchange rate had not breached the 7:1 threshold. According to a report in the Economic Times, the yuan's depreciation against the greenback comes against the backdrop of a strengthening dollar. The currency's decline also came amidst growing fears that the Chinese economy may be slowing down. However, as per the report, the Chinese central bank's attempts to assist the economy via an interest rate cut in August helped to spark a 3% depreciation of the yuan. Remarking on the dilemma that the People's Bank of China (PBOC) now faces, Ken Cheung, chief Asian FX strategist at Mizuho Bank, said: The PBOC has demonstrated its stance to defend the RMB exchange rate from breaking above [the] 7 handle shortly and a rate cut will contradict such objective. Cheung is also quoted in ...
---
TribeDAO Holds Vote to Repay Rari Capital Hack Victims for the Fourth Ti...


In the wake of yet another exploit back in May, which cost Rari Capital upwards of $80 million, members of TribeDAO – a DeFi megaDAO that has Rari Capital as a part of its ecosystem – have voted to restore all funds to affected users. This was the fourth consecutive voting after the hack, but it was slightly different than the previous ones. Last in a Series of Votes 1/ The Rari Fuse Hack Payment has passed on-chain to FULLY pay the victims in 24 hours. This is a big moment in these final governance decisions of the Tribe DAO. — Joey 's ERC-4626 (@joey__santoro) September 19, 2022 The vote passed with 99% in favor of the proposal and 1% against it. However, this is the 4th time the proposal has been voted on, which casts doubt whether the outcome will bring relief to those affected. The first vote, which took place shortly after the hack tore into Rari Capital's lending pools, was also overwhelmingly in favor of a payout to those affected. At the time, markets were still somewhat stable, and Rari reportedly had more than enough to repay victims without taking too big of a hit. Unfortunately, spring made way for summer and took a large share of the crypto market, prompting those in charge of the protocol governance to hold a second vote, effectively annulling the previous one. This second was promptly vetoed by Jack Longarzo of Rari and TribeDAO, allegedly due to the payout method to be used being "unclear." A third vote was held sh...
---
Bitcoin Detractor Peter Schiff Says It's Time To Sell BTC, Here's Why


Economist Peter Schiff has been actively against bitcoin for years now and has been warning investors to stay away from the digital asset. Time and time again, the economist has warned that the price of bitcoin was going to zero, and even after being wrong on multiple occasions, Schiff has not changed his stance on the digital asset. True to form, he has taken to Twitter to warn investors to stay away from the cryptocurrency. Peter Schiff Says Sell Bitcoin On Tuesday, chief economist and global strategist Peter Schiff took to Twitter to warn investors once more about the 'dangers' of investing in bitcoin. He pointed towards the recent trend of bitcoin at $20,000, referring to this as a false bottom. He further goes on to say that this is not the time to be buying, given that it is likely that the price of the digital asset would likely continue to plunge. His advice during this time was for investors to sell their bitcoin. "Markets rarely give investors much time to buy the bottom. #Bitcoin has been trading near $20K for the past 12 days. More likely, $20k will prove to be a false bottom, giving suckers plenty of time to climb aboard a sinking ship. Better to abandon ship before the bottom drops out." In a follow-up tweet, Schiff points toward the declining dominance of bitcoin as a reason why it is not a good option to invest in. According to the economist, it is now competing with 21,000 other cryptocurrencies and assets across different spher...
---
LUNC Price Records 440% Profit In 30 Days, Worst Time To Short?


Coming back from the crypto underworld, the LUNC price has experienced a massive bull-run over the past 30 days. The native token for the Terra Classic network, LUNC has been the subject of a lot of controversy as it lost over 99% of its value in a single year. At the time of writing, LUNC price trades at $0.0005 with a 23% profit in the last 24 hours and a 140% profit over the past week. Data from Coingecko records a total of over 400% profits in two weeks alone, but is this price action sustainable? LUNC price on a rally in the daily chart. Source: LUNCUSDT Tradingview LUNC Price Shorts Pile In, Will They Get Rekt? As LUNC price trends to the upside, the funding rates across the derivatives sector turned negative. This metric indicates the number of traders taking longs or shorts and the percentage that a side pays the others. If funding rates are negative, most market participants are short or betting on the price to crash, the opposite is true when funding rates are positive. According to a pseudonym user, the funding rates for the LUNC/USDT pair reached -0.48% at some point during today's trading session. In other words, short positions piled up on LUNC price bullish momentum. As a result, these positions could be liquidated if the cryptocurrency continues to trade to the upside and fuel the bull run much further. In the past 12 hours, the LUNC/USDT trading has experienced a spike in Open Interest (OI). Data from the OI Bot claims the cryptocurrency saw an increa...
---
Terra Classic Jumps Double-Digits, Is It Time To Buy?


The collapse of the original Terra network had been one of the major triggers of the current bull market. LUNA's price had dropped from above $100 to below 0 in a matter of days, causing market panic in the market and leaving a string of losses in its wave. However, despite the collapse, crypto investors did not give up on the digital asset. In the last seven days alone, the cryptocurrency has put on double-digit gains. Here's the reason behind it. Why Terra Classic Is Up Following the crash, investors in Terra Classic had seen massive losses due to losing 100% of its value in a matter of days. However, since then, there have been investors who have remained loyal to the token and have been looking at ways to return it to its past glory. One of the proposed ways of increasing the value of LUNC tokens that has caught on is a 1.2% tax. This tax is proposed to be placed on every single LUNC transaction, down to wallet and smart contract interactions. The tokens generated from the tax will then be sent to a burn wallet. Thereby reducing the number of tokens that are in circulation. This tax proposal is yet to be accepted, but ever since it was made public, the price of the digital asset has responded positively to it. In the last 24 hours, the price of LUNC has been up 63.71%, bringing its present value to $0.00567. On a wider timeframe, the performance of the cryptocurrency is even more impressive, with 93.32% and 476.11% gains in the last 7 days and 30 days, respec...
---
Bitcoin Price (BTC) Slides Under $19,000 — The First Time Since Ju...


Bitcoin price traded below $19,000 on Wednesday morning, as the leading cryptocurrency plummeted to its lowest level since July, due to a decline in global stock markets and the U.S. dollar's sustained strength. As of this writing, Bitcoin (BTC) is trading at $18,741, down 5.5% in the last seven days, data from Coingecko show, Wednesday. The last time Bitcoin fell below $19,000 was on July 4, when its price reached $18,600. The current level is a 25% correction from the August 15 rally to $25,000. Prior to reaching $18,600, BTC touched $18,900 in November 2020 en route to its all-time highs of nearly $60,000 a year later. Bitcoin Price Feeling The Pressure Of U.S. Market At 7:46 a.m. Eastern Time, BTC was trading about $18,745, a decline of more than 5%, according to CoinDesk data. Ether, which has significantly surpassed Bitcoin's advances in recent weeks, fell nearly 10% to $1,514. Multiple factors appear to be causing investors to distance themselves from Bitcoin. As usual, the asset's recent huge volatility is highly associated with the U.S. stock market. Following a turbulent trading session on Wednesday, stocks declined, in part because of worries that the Federal Reserve will continue to jack up interest rates. Since U.S. Federal Reserve chair Jerome Powell's remarks on August 27 were followed by a $1.25 trillion loss in U.S. stocks in a single day, the market has been in a bit of a rut. Powell stated at the annual Jackson Hole Economic Confer...
---
The Time CryptoCom Accidentally Sent $10.5 Million to a Woman Instead of...


To become rich is everyone's dream but to be rich by chance is not everyone's fate. However, this isn't a lottery-winning story that sounds crazier than fiction or an inventor who made a fortune from an accidental invention. This is a story about how CryptoCom accidentally transferred a whopping $10.5 million to a woman in Melbourne Australia when she was seeking a $100 refund. However, it wasn't until a company audit just before Christmas 2021, that CryptoCom realized the error. But it was too late. CryptoCom's Million Dollar Bungle The amount was transferred to one Thevamanogari Manivel back in May 2021, when the prominent crypto exchange was attempting to process a refund of just $100. However, someone erroneously entered an account number in the payment section instead. As per the court document, the large sum was accidentally transferred in May 2021 and was discovered seven months later. But a portion of the money was already gone. Manivel transferred the $10.1 million into a joint account. In February this year, the funds were then taken out of two accounts to purchase a lavish $1.35 million five-bedroom home in Craigieburn as a gift for her sister. What ensued was a legal battle that favored CryptoCom after the Victoria' Supreme Court judge ordered the luxury home to be sold and the remaining money to be returned to the company. Should the homeowner fail to put the property on the market, the judge would appoint a receiver to arrange the sale. They could also face...
---
Why Is Shiba Inu's $BONE On The Rise And Is It Time To Get In?


Meme coin Shiba Inu has been able to properly leverage its popularity and build out another token, BONE, that is catching the eye of investors. $BONE is the native token of the Shiba Inu decentralized exchange, ShibSwap. Now, like any decentralized exchange, putting the native token to work by using it for swaps gives it utility, which has driven the price of BONE upwards. But now, the digital asset is on the move once more. BONE Exchange Listings Trigger Rise Just like Shiba Inu in its time, BONE is receiving a lot of support from the community during this time. Exchanges have moved to list the digital asset on their platform, and as expected, these have triggered a pump in the price of the cryptocurrency. The first catalyst for the upward movement had been the Gate.io vote that included BONE. Sometimes, exchanges will hold voting competitions for different digital assets, and the ones with the most votes are usually listed on the exchange. The prospect of BONE being listed on Gate alone has set it on an upward trajectory. Then came the official listing on another crypto exchange called BlueBit. With both of these news driving more interest into the token, the price had surged more than 110% in the span of 48 hours. In just the last 24 hours alone, it has grown 83.22% to its current price of $2.10. Is It Time To Get In? Cryptocurrencies, such as BONE, are seen as high-risk plays due to their movement relying solely on the hype created in the community, and if this hy...
---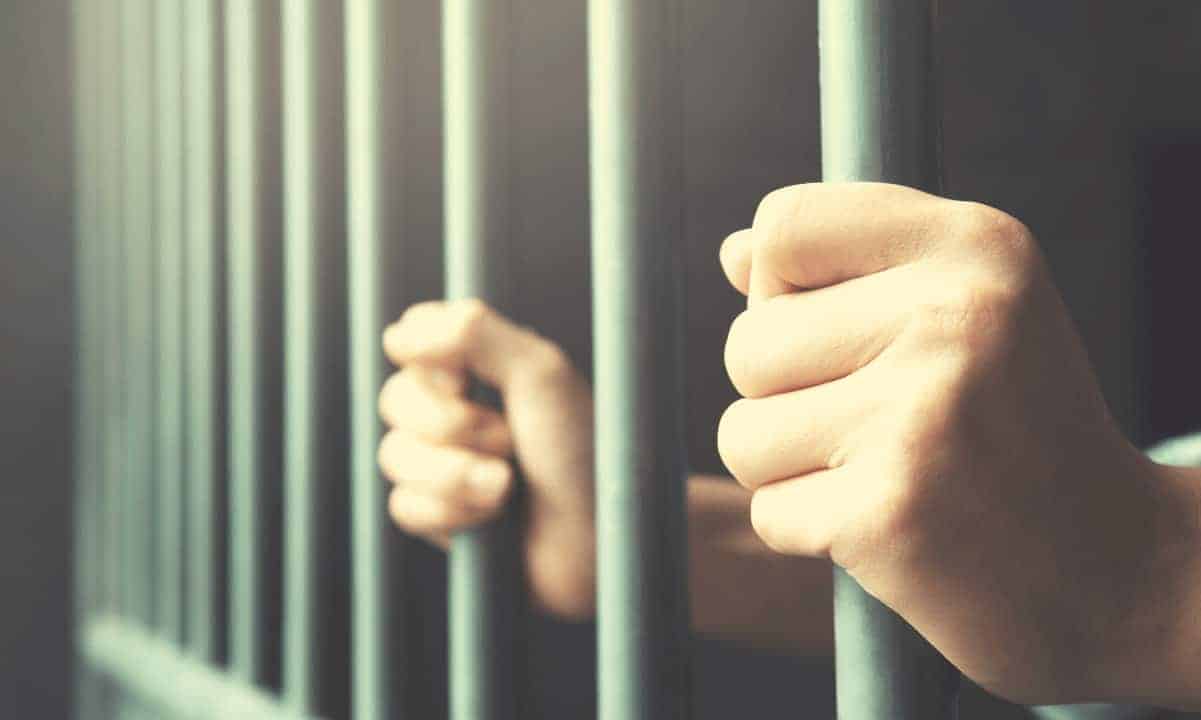 3AC Co-Founder Concerned About Facing Prison Time (Report)


Su Zhu - one of the Founders of the distressed crypto hedge fund Three Arrows Capital (3AC) - is reportedly worried about fronting severe law punishment. Specifically, the Singaporean said he, Kyle Davies, and other executives could face 'fines and imprisonment' for being in charge of the troubled company. At the end of June, a court in the British Virgin Islands ordered 3AC into liquidation. Shortly after, numerous crypto firms confirmed exposure to the failed company, while its top executives Su Zhu and Kyle Davies were rumored to have fled Singapore. A Prison Sentence Knocking on the Door According to a recent Bloomberg report, Zhu delivered his affidavit in person in Thailand several weeks ago. In it, he claimed he is concerned about 'the potentially draconian consequences arising from the Liquidators' exercise of their wide powers.' The executive is worried that there is a real chance he and some other managers at the organization will go behind bars. The advisory firm appointed by a court in the British Virgin Islands to liquidate 3AC's assets - Teneo - 'strongly disagreed' with Zhu's viewpoint that their lawyers have overstepped their authority. 'We remain optimistic that such parties will provide access to complete records and all relevant information to enable us to discharge our responsibilities fully in the interests of the creditors of 3AC,' a company statement added. A separate group of lawyers recently accused Su Zhu and Kyle Davies of being uncooperative despit...
---
Ripple Lawsuit: SEC Continues Its 'Dilly Dallying,' This Time on This


According to new updates shared by James K. Filan in the ongoing Ripple-SEC lawsuit, 'The SEC has filed a request to file one omnibus (big) reply, up to 90 pages in length, in further support of its Motion to exclude or limit the testimony of ten experts retained by Ripple defendants.' #XRPCommunity #SECGov v. #Ripple #XRP The SEC has filed a request to file one omnibus (big) reply, up to 90 pages in length, in further support of its Motion to Exclude the Testimony of Defendants' Expert Witnesses. pic.twitter.com/BBFa6mITSM — James K. Filan 110k (beware of imposters) (@FilanLaw) August 24, 2022 In its letter submitted to Judge Analisa Torres, the SEC attorney wrote: 'Plaintiff respectfully seeks leave to file one omnibus reply, in further support of its omnibus motion to exclude the testimony of defendant's expert witnesses, that is up to 90 pages. The court previously granted the SEC's request to file an opening brief in support of its motion of up to 120 pages in length.' The letter further reads, 'Although the order does not expressly specify a page limit for replies, it provides that motions and responses shall be limited to 15 pages. ' It continues, 'the SEC's proposed 90-page limit for an omnibus reply is 60 pages shorter than it otherwise would be at 15 pages per expert, 30 pages shorter than the page limit the court granted for the SEC's opening omnibus brief, and 26 pages shorter than the defendants omnibus brief in opposition to the motion.' ...
---
Accused Bitfinex Bitcoin Money Launderer Heather 'Razzlekhan' Morgan Spe...


Following the federal judge's decision to give the accused Bitfinex money launderer Heather Morgan permission to 'engage in legitimate employment,' Morgan has broken her silence on social media. Morgan's Twitter account dubbed 'Heather 'Razzlekhan' Morgan' is verified on Twitter and her latest tweet insists that she does not endorse any crypto or NFT project bearing her name.Heather Morgan Insists: 'I Am Not Involved in Any Crypto Project' On Tuesday, one of the accused Bitfinex bitcoin launderers, Heather Morgan, the wife of Ilya Lichtenstein, tweeted a message to her 24,900 Twitter followers on social media. Morgan and Lichtenstein were arrested last February after U.S. law enforcement announced that it had confiscated 94,636 bitcoin from the duo. At the time of Morgan's and her husband's arrest, the bitcoin was worth roughly $4.5 billion and today, the cache of 94,636 BTC is worth $2.03 billion. Using her Twitter account, Morgan's tweet is short and sweet and aims to give the public a message. 'I am not involved in any crypto project,' Morgan tweeted. 'Any crypto or NFT project bearing my name or likeness is a scam that I do not endorse.' That was the only statement Morgan made on Twitter and the last time she tweeted was days before her arrest in February. Morgan was known as 'Razzlekhan,' a New York-based street rapper, and a few days before her arrest she shared one of her singles via Spotify called 'Bleeding Buckets.' While Morgan Is Free and Granted Permission to Wor...
---
EUR Drops Below USD for the Second Time in 20 Years, Greenback's Strengt...


The U.S. dollar has been very strong compared to a myriad of fiat currencies worldwide and this week, the euro dropped below the USD for the second time in 20 years after meeting parity with the dollar in mid-July. The dollar's recent brawniness has resulted in the largest weekly rise since March 2020, according to Commodity Futures Trading Commission (CFTC) data.US Dollar Rises, Euro Falters - Stocks, Precious Metals, and Cryptos Drop Lower On Monday, the Dow Jones Industrial Average dropped 400 points as inflation fears continue to grip Wall Street. The four major stock indexes - NYSE, Nasdaq, Dow, and S&P 500 - all started off the morning (EST) in red compared to the gains recorded last week. Gold and silver markets have felt downward pressure this week as both precious metals are down in value on Monday morning. Furthermore, the global cryptocurrency market capitalization is down 1.4% today as well, and hovering just above the $1 trillion mark. The start of the week has seen the euro falter below the U.S. dollar for the second time in 20 years. At the time of writing, the two fiat currencies are trading for the exact same amount of value but the euro slipped down to $0.99 early Monday morning (EST). The euro dropping below and meeting parity with the USD also took place on July 12, 2022, when the USD rose to 1.0098. On Monday, August 22, the dollar index (DXY) continues to show strength at 108.711. Reuters reports that the euro's drop on August 22 is due to an energy an...
---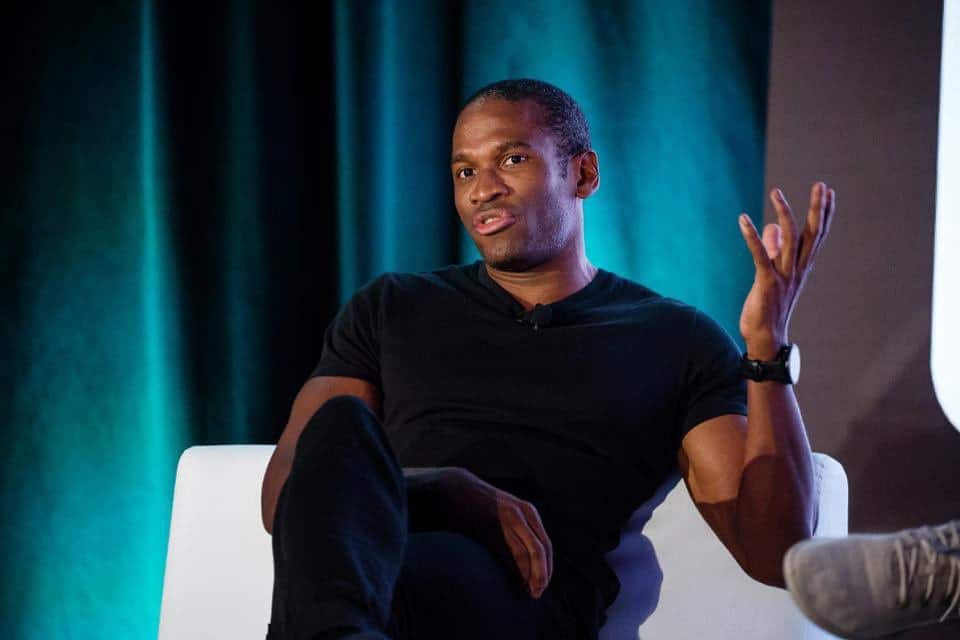 It's Time to Go Shopping, Says Arthur Hayes After the Crash


Bitcoin and Ethereum slumped by double-digit percentages weekly after tapping multi-month highs last weekend. This resulted in over $150 billion gone from the entire market cap. Somewhat expectedly, the Fear and Greed Index has returned to a state of fear, but BitMEX's co-founder - Arthur Hayes - believes this retracement could be an opportunity to stack up. Time to Buy, Says Hayes In its latest Twitter thread on the price actions in the crypto market, the former BitMEX executive began by asking his nearly 300K followers whether they have a short-term or a long-term strategy in regard to investing in digital assets. If they are here for the short-run, then the price action is 'ugly.' In the opposite situation, 'it could mean you read the market wrong.' In this case, investors have three options, according to Hayes - to 'cover, sit tight, or add more.' He believes that only those who had their investment thesis changed fundamentally should leave the market. Giving an example with Ethereum and the Merge, he asserted that if the long-anticipated event gets canceled for some reason, that will make him worried about his position. Since this is not the case, and the Merge is still scheduled to undergo in the next several weeks, Hayes remains a believer in the second-largest blockchain protocol and suggested that 'it might be time to go shopping.' 6/ If something critical happened to decrease the probability of a successful merge, I would expect the ETH/BTC cross to fall much lower...
---
Bitcoin's Mining Difficulty Rises for the Second Time in a Row — I...


On August 18, 2022, Bitcoin's mining difficulty increased again after the 1.74% rise two weeks ago on August 4. At block height 749,952 at 7:07 a.m. (EST) the network's mining difficulty rose by 0.63% from 28.17 trillion to 28.35 trillion Thursday morning.Bitcoin Network Records Second Consecutive Difficulty Increase Since August 4 Finding a bitcoin (BTC) block is a touch more difficult today than it was during the last two weeks as the difficulty adjustment algorithm (DAA) increased by 0.63%. The increase is the second consecutive increase after the DAA jumped by 1.74% two weeks prior, at block height 747,936. The two increases indicate that it is currently 2.37% harder to find a BTC block than it was prior to August 4, back when the difficulty parameter was at 27.69 trillion. BTC's hashrate has been running lower in terms of exahash dedicated to the network after reaching an all-time high on June 08, 2022, at block height 739,928. At that time, the network recorded a high of 292.02 exahash per second (EH/s) and today, the hashrate is coasting along at 182.40 EH/s. Block 749,952, the block that changed the DAA this week, was discovered by Foundry USA and it contained 2,648 transactions and 0.1692 BTC in fees on top of the 6.25 BTC block subsidy. Foundry is the top mining pool during the last three days, as it commands 46.81 EH/s or 23.70% of the network's hashrate. Out of 422 BTC blocks found in the last three days, Foundry discovered 100 blocks. The second-largest mining p...
---
Quant Explains How Bitcoin NUPL Cycles Are Getting Less Volatile With Ti...


Bitcoin NUPL data suggests that the crypto's cycles are getting less sharper with time as profit tops and loss bottoms aren't following a horizontal line. Bitcoin NUPL Didn't Exceed The 0.75 'Greed' Mark During This Cycle As explained by an analyst in a CryptoQuant post, the BTC profit and loss cycles shouldn't be treated with horizontal lines. The 'Net Unrealized Profit and Loss' (or the NUPL in brief) is an indicator that tells us whether the market as a whole is holding a net profit or a net loss right now. The metric's value is calculated by taking the difference between the market cap and the realized cap, and dividing it by the market cap. NUPL = (Market Cap - Realized Cap) ÷ Market Cap When the value of this indicator is greater than zero, it means the average investor is currently holding some profits. On the other hand, negative NUPL values imply the overall market is holding a net amount of unrealized loss at the moment. Now, here is a chart that shows the trend in the Bitcoin NUPL over the course of the history of the crypto: Looks like the value of the metric has surged up and turned positive again recently | Source: CryptoQuant As you can see in the above graph, the quant has marked the relevant zones of trend for the Bitcoin NUPL indicator. In the past, many traders used to believe that cycle tops form whenever the metric's value surges above 0.75, entering into the 'greed' zone. Similarly, bottoms were thought to take place when the indicator went belo...
---
Bitcoin Touched $25K for the First Time in 2-Months: Shiba Inu Soars 15%...


After a brief dip, bitcoin went on the offensive once more and tapped $25,000 for the first time since mid-June. The altcoins are calmer today, but Shiba Inu has stolen the show with a massive double-digit surge. Bitcoin Touched $25K Whether it's indeed on hype regarding the upcoming Merge, as JPM claimed, the crypto market has been on an uptrend in the past week or so, evident from BTC's price movements. The most impressive surge came on August 10 when the asset jumped from $23,000 to over $24,000 following the latest CPI data from the US. It kept going and marked a multi-month high above $24,800 later that day. A brief retracement followed that pushed it down to $23,500, but the bulls came back to play rather immediately. As a result, BTC neared $25,000 yesterday once again. It failed there at first and dipped by a few hundred dollars but went on the offensive earlier today and spiked above that coveted line for the first time in over two months. As of now, it has been unable to overcome that level decisively and BTC trades just under it. However, its market cap has surged past $470 billion, and its dominance over the alts has taken a breather and is at over 40.5%. BTCUSD. Source: TradingView Shiba Inu Steals the Show The alternative coins went through impressive gains yesterday as well, and are slightly in the green today. Ethereum marked a 74-day high above $2,000 yesterday. It dipped below that line in the following hours but now stands just above it following a minor da...
---
Ethereum Tests $2,000 For The First Time in 74 Days, Here's What's Next ...


The bulls have been in control of the market for more than a month. They have managed to push the price by more than 100%. The majority of this rally has been without a considerable correction, begging the question if one is pending following the test of the critical $2K level. Technical Analysis By Grizzly The Daily Chart Buyers still dominate the market and push the price up. They were able to return to the $2,000 level after 74 days. In the meantime, a critical resistance zone is blocking Ethereum. It is formed as a result of meeting the horizontal resistance in the $2200-2300 range (in red), the descending line resistance (in yellow), and the 200-day moving average (in white). A close above this zone can extend the rally to $2,700. On the other hand, the Relative Strength Index (RSI) has reached above 70, which can be a warning sign. If Ethereum performs similarly to April 2022 and November 2021, it will likely take a break by touching/before touching the resistance zone. In this case, it can be expected that $1700-$1800 will be retested. Key Support Levels: $1800 & $1500 Key Resistance Levels: $2160 & $2300 Daily Moving Averages: MA20: $1705 MA50: $1436 MA100: $1600 MA200: $2258 Source: TradingView The ETH/BTC Chart Against Bitcoin, the price is forming a cup and handle pattern (in yellow). The top of this pattern is in the range of 0.086 to 0.088 BTC. If the bulls can flip this level, it signals a bullish rally. Such a move can push ETH up to the target of 0.16 BTC. As ...
---
Bitcoin, Ethereum Technical Analysis: ETH Hits $2,000 for First Time Sin...


Ethereum was trading above $2,000 to start the weekend, as the token hit its highest point since May. Crypto markets were back in the green, after marginally consolidating in Friday's session. Bitcoin moved closer to $25,000 on Saturday, however has still yet to breach this ceiling. Bitcoin Bitcoin (BTC) was marginally higher on Saturday, as the token once again attempted to climb above the $25,000 level. Following a low of $23,657.27 on Friday, BTC/USD hit an intraday high of $24,860.05 to start the weekend. The move saw bitcoin briefly break out of its resistance level of $24,600, and near a two-month high above $24,900 in the process. Looking at the chart, today's gains come as the 14-day relative strength index (RSI) finally broke out of its long-term resistance point at the 60.32 level. As of writing, the index is currently tracking at 61.60, which is slightly below another point of uncertainty, at 61.80. Overall, earlier gains have somewhat eased, with BTC currently trading at $24,407.29, as bulls seemed to have abandoned previous positions in order to secure profits. Ethereum Whilst BTC was struggling to break out of a key point at $25,000, ethereum (ETH) raced past its own ceiling in today's session. On Saturday, prices of the world's second-largest token moved above $2,000 for the first time since May. Following a low of $1,868.42 on Friday, ETH/USD moved to a peak of $2,013.76 earlier in today's session. This is the highest point ethereum has traded at since May ...
---
Russia Considers Jail Time for People Helping Crypto Scammers Launder Pr...


The interior ministry of Russia has decided to go after those providing money-laundering services to crypto fraudsters, suggesting they should go to prison. The department wants to introduce criminal liability for the activities of these people, also known as 'droppers.' Law Enforcement in Russia Targets Droppers Involved in Fraudulent Crypto Schemes The Ministry of Internal Affairs of the Russian Federation (MVD) and other security agencies are hoping to introduce criminal liability for citizens providing assistance to scammers that exploit the popularity of cryptocurrency investments. Law enforcement officials say they have been registering a growing demand for the services of so-called 'droppers' - people who are willing to help crypto fraudsters with laundering illegally obtained funds, Russian crypto news outlet Bits.media reported. A dropper is usually someone who was offered to accept illicit funds to their bank account or crypto wallet. The person can then buy cryptocurrency, split the amount between several wallets, or withdraw the money. These individuals play a role in fraudulent schemes that allows organizers to cash out the stolen funds. Some droppers may not even realize they are involved in an illegal activity, but that doesn't mean they won't be held accountable in Russia. Roman Bubnov, deputy head for departmental and procedural control at MVD's Investigative Department, admitted that the authorities want to introduce criminal liability for such actions. If ...
---
Bitcoin Miner Revenues Surpass Ethereum for the First Time in a Year: Re...


For the first time in almost a year, revenues for Bitcoin (BTC) miners surpassed those of Ethereum (ETH) in June. But even then, both digital assets have shown dwindling profit margins owing to the prevailing crypto winter. According to a July 5 report by Binance, last month, Bitcoin miners generated $656.47 million. Meanwhile, Ethereum miners brought in $548.58 million over the same period, over $100 million less than their BTC counterparties. This flipping was significant because, other than not happening in about a year, Ethereum miners were ahead of Bitcoin miners by about $100 million a month earlier. Even more, this margin was even larger in the months preceding May. Bitcoin Miners Yield More Than Ethereum Based on the report, there has been a "closing gap" between the two crypto mining revenues in the past couple of months. Ethereum, which once led in terms of profitability, has been barely retaining its position as BTC miners' revenues neared their levels. Then came June, where amidst all the uncertainty and pressures in the crypto market, Bitcoin mining became more rewarding than Ether. But even then, miners of both digital assets have been between a rock and a hard place in recent times. Their yield is directly proportional to the prices of the cryptocurrencies they mine. This means that their income has been slashed considerably in the face of the prevailing market downturn. To put this into context, mining a single Bitcoin block gives the miner 6...
---
Bitcoin (BTC) Claws Back To $20,000, First Time In 5 Days


Bitcoin (BTC) inched up 5% to reclaim the $20,000 territory as the 4th of July hype provided surprise gains. Tuesday saw a comeback on the cryptocurrency market, with the majority of tokens trading in the green. Bitcoin's Tuesday rally was the first for the coin in five days, with the 4th of July daily candle about to close, and providing some dose of optimism in the dreary bear market. Bitcoin and other cryptocurrencies remained virtually unchanged on Monday, with crypto assets trading at downcast prices after a huge selloff in recent months. The worldwide cryptocurrency market capitalization was trading at $909 billion, an increase of more than 6 percent in the last 24 hours. However, the total trading volume of cryptocurrencies increased by nearly 37 percent to $55 billion. Suggested Reading | Bitcoin Slides Under $20K – Another Collapse In The Offing? Bitcoin Retakes $20,000 Territory TradingView data indicated that the BTC/USD pair rose to $20,085 on Tuesday, its strongest gain since June 30.
---
CoinFlex CEO: Restoring Withdrawals Could Take More Time Than Expected


Crypto derivatives exchange CoinFlex is unlikely to restore withdrawal services on its platform on Thursday as promised by CEO Mark Lamb on Monday. Speaking to CNBC, Lamb clarified that the company needs more time to fix the liquidity crisis arising out of a $47-million negative equity of a customer - Roger Ver. "We will need more time. And it's unlikely that withdrawals will be re-enabled tomorrow," a CNBC report quoted Lamb as saying. On June 23, CoinFlex paused withdrawals and FLEX Coin trading, citing extreme market conditions and uncertainty involving a counterparty. In a blog, Lamb had mentioned June 30 as the estimated date for the restoration of withdrawals. Recovery Value Token - rvUSD In an update on June 27, Lamb elaborated on the problems that the exchange was facing and steps being taken to address them. Without naming anyone, he said a long-term customer's account went into negative equity, causing the exchange to halt withdrawals. Since the individual had a non-liquidation recourse account, the company couldn't auto-liquidate the position. "As a solution toward re-enabling withdrawals, CoinFLEX is planning to monetize this personal guarantee by creating a corresponding liability in the form of a token called Recovery Value USD ("rvUSD")," he announced. Lamb-Roger Ver Twitter Spat Till this stage, the size of negative equity or the individual ...
---
Reports Claim Russia Defaulted on Foreign Debt for the First Time in a C...


According to reports, the Russian Federation has defaulted on its foreign debt for the first time since 1918. Bondholders told the press that they had not received payments from the transcontinental country. However, Russia's finance ministry denies the allegations and says the country made the payments via the Euroclear monetary system.Russia Is Accused of Foreign Debt Default, Moscow's Finance Ministry Claims the Country Paid Bondholders Media reports are claiming that Russia has defaulted on its foreign currency debt for the first time in more than 100 years. Financial sanctions against the transcontinental country have made it difficult for Russia to access the international payment systems. On Sunday, a $100 million interest payment was allegedly missed after the U.S. Treasury blocked a method that allowed the Kremlin to pay its debts by converting rubles. Now that the grace period is over, bondholders will have to agree on whether or not it is officially a default against the loans. Reuters claims Russia's move to not pay is 'an act of political theatre at bondholders' expense' and default makes them 'political stooges.' The Kremlin, however, claims otherwise and says that the default is a 'farce' because Western sanctions blocked the country's payments. Russia's finance ministry said it had made the payments to bondholders denominated in euros. Russia Blames Financial Blockade - Kremlin Spokesperson Says It's 'Not Our Problem' The Russian government entity says the de...
---
TIME Partners With The Sandbox to Build TIME Square in the Metaverse


TIME Magazine has continued its foray into the cryptocurrency and NFT world by partnering with blockchain-based gaming company The Sandbox to build TIME Square in the metaverse. Building a Virtual Times Square According to the official announcement, the initiative was inspired by the 'virtual spirit and energy' of the real-life Times Square neighborhood in New York City. Times Square is an iconic cultural center, commercial intersection, tourist destination, and neighborhood in Midtown Manhattan, New York, United States. The area is famous for its vast, illuminated advertising billboards and is considered the 'heart of New York' and 'the Crossroads of the World.' TIME plans to recreate something similar but in the metaverse. The partnership will allow the media company to build TIME Square on its virtual land in The Sandbox, making it TIME's first-ever metaverse destination since it joined the NFT space last year. Becoming the Heart of the Metaverse In September 2021, the iconic media company launched TIMEpieces, an NFT community initiative featuring the original artwork of more than 40 influential artists. Currently, the community has four NFT collections - Genesis, Inspiration, Long Neckie Women of the Year, Slices of TIME, and Beatclub Collection. According to TIME's president, Keith A. Grossman, the company's goal is to build a virtual environment that will become the 'heart of the metaverse.' 'Our goal is to create a destination that will be the heart of the metaverse. S...
---
Cardano Vasil Hard Fork Launch Date Set, Time To Buy The News?


The highly anticipated Vasil Hard Fork on the Cardano network has been rescheduled. The hard fork was expected to push forward work that had been done on the network over the last couple of years. Due to this, the news of the June 29th launch had sparked a lot of enthusiasm for the network and had seen the price of its native token, ADA, surge. Now, with the delay, investors have had to reassess their stance and strategy when it comes to Cardano. When Is Vasil Hard Fork Launching? According to a blog post from IOG, the developer behind Cardano, the launch date for the Vasil Hard Fork had been moved back by another four weeks. Ethereum's move to the consensus layer has been in the works for a while now and has been subject to many delays over this time. Cardano notes in the blog post that the reasons for the delay have been the bugs that have been found to date. In particular, there are seven bugs that the developers are working to figure out. Although none of them are particularly 'severe'. ADA price declines to $0.49 | Source: ADAUSD on TradingView.com The post also notes that the developer is 95% done with the Plutus V2 test scripts. Adding that the Vasil hard fork had been the most complex development and integration on the network to date and as such, has been a challenging process. Time To Buy Cardano? Like with anything, an important upgrade such as the Vasil Hard Fork can carry various implications for the price of the digital assets themselves. This...
---
Bitcoin, Ethereum Technical Analysis: ETH, BTC Climb for Back-to-Back Se...


Bitcoin was trading higher for a second consecutive session on Tuesday, which is the first time it's seen back-to-back gains in over two weeks. ETH also climbed in today's session, as bulls continued to re-enter the market. Bitcoin BTC was trading higher for a second consecutive session on Tuesday, as markets continued to move away from recent lows. Prices hit an intraday peak of $21,387.65 earlier in today's session, less than a day after trading at a low of $19,905.48. Today's surge in price sees BTC/USD rise for back-to-back sessions for the first time since earlier in the month. Bulls have re-entered the market with relative force in the last few sessions, as some believe we might have seen prices hit their floor. Looking at the chart, further lows could still be ahead, especially if the 14-day RSI moves back towards its recent low of 19. This could see BTC's price near as low as $15,000, however bulls will likely fight to prevent this from occurring. Ethereum Ethereum was also up on Tuesday, as it too rallied for a second consecutive session following recent lows. The world's second largest cryptocurrency climbed to an intraday high of $1,168.80 earlier, and this came as prices moved back above $1,000 on Monday. Tuesday's peak is almost $300 higher than last weekend's lows, which saw ETH trade close to $850 for the first time since January 2021. As of writing, ETH/USD is now trading close to a new resistance level around $1,170, with the RSI also hovering near a ceil...
---
Ripple General Counsel Tells SEC 'Enough Is Enough,' Time To...


Ripple General Counsel Stu Alderoty is calling out the U.S. Securities and Exchange Commission (SEC) for what he sees as deliberately muddying crypto regulations. In a new commentary published for Fortune, Alderoty discusses the ripple effects of a speech made by William Hinman in 2018. At the time of the speech, Hinman served as the Director of Corporate Finance at the SEC. In the speech, Hinman claimed Ethereum (ETH) was not a security, which some view as a contradiction to previously laid out SEC guidelines. In Alderoty's latest remarks, the Ripple general counsel argues Hinman's speech had tangible effects on the crypto markets, intended or not. "Despite disclaimers that the speech was Hinman's personal opinion and 'not necessarily that of the Commission,' the market took Hinman's speech to heart. For Ripple, Hinman's speech affirmed the conclusion that XRP – a cryptocurrency that exists on an open, permissionless, decentralized blockchain ledger – was a commodity and/or a virtual currency. Certainly not a security. Ripple uses XRP in its products as a bridge to make cross-border payments faster, cheaper, and more transparent for its customers – and is one of many developing on the XRP ledger. Following Hinman's speech, Ripple met several times with key officials at the SEC, believing that rational minds would all agree on XRP's status as something other than a security.&rdq...
---
Celsius Network Pauses AMAs and Twitter Spaces, Wants More Time to Find ...


A week after halting withdrawals, among all other services, the team behind Celsius has suspended some of its online engagement programs, including AMAs. At the same time, the project promised to be working with regulators to find a solution for the ongoing issues. The latest update shared by Celsius reads that the team's objective has not changed in the past seven days as they are trying to stabilize the liquidity and overall operations. However, the post warned that this process 'will take time.' Celsius is also working with regulators and officials regarding its 'determination to find a solution.' To focus more on the necessary work that needs to be done, though, the team said they had paused Twitter Spaces and AMAs. Echoing the words of the founder and CEO - Alex Mashinsky - the new post reaffirmed that they 'continue to work around the clock' to find a solution for all customers that are unable to withdraw their funds for a week now. Celsius' statement comes just a few days after BnkToTheFuture's CEO - Simon Dixon - (lead investor in the project), offered a possible solution, similar to what Bitfinex did in 2016 after suffering a massive hack: 'I believe that this can only be solved with a solution using financial innovation like we did with Bitfinex that was resolved within 9 months and worked out very well for depositors.' - Dixon said, after indicating that traditional finance 'will not have a timely solution for Celsius.' This could be among the very few options C...
---
Second Time in 2 Months: DeFi Lender Inverse Finance Drained for $1.6M


Ethereum-based DeFi lending protocol Inverse Finance suffered yet another hack. Peckshield was the first to observe the flash loan attack following which it revealed that the attacker carried out an exploit via price oracle manipulation. The blockchain security company said a price oracle manipulation misuses the balances of assets in the pool to directly calculate the LP token price. It is greatly conducted by the flash loan to alter the reserves in the pool. The hacker reportedly netted around $1.6 million funds from the DeFi protocol. Gauging further into the blockchain data shows that an initial fund of 1 ETH was used to launch the exploit and was sold via Uniswap which was then withdrawn from Tornado Cash. Currently, the hacker's account still has 68 ETHs of the illicit gains while 1000 ETHs have been deposited to the coin mixer. Peckshield also revealed that the attack was allegedly performed by a bot that front-runs the original hack. In April, Inverse Finance was exploited for $15.6 million after an attacker targeted its Anchor money market and artificially skewed token prices to borrow loans against extremely low collateral. Inverse Finance is yet to release an official statement regarding the incident. Earlier today, the platform announced that it had temporarily halted borrows. 'Inverse has temporarily paused borrows following an incident this morning where DOLA was removed from our money market, Frontier. We are investigating the incident however no user fu...
---
More ChronoTech Token (

#TIME

) News