| | | |
| --- | --- | --- |
| | Tokenomy | #TEN |
---
| | | | | |
| --- | --- | --- | --- | --- |
| TEN Price: | $0.022 | | Volume: | — |
| All Time High: | $0.42 | | Market Cap: | — |
---
---
| | | | | |
| --- | --- | --- | --- | --- |
| Circulating Supply: | 200,000,000 | | Exchanges: | — |
| Total Supply: | 200,000,000 | | Markets: | — |
| Max Supply: | 200,000,000 | | Pairs: | 2 |
---
---
---
The price of #TEN today is $0.022 USD.

The lowest TEN price for this period was $0, the highest was $0.022, and the exact current price of one TEN crypto coin is $0.02238.

The all-time high TEN coin price was $0.42.

Use our custom price calculator to see the hypothetical price of TEN with market cap of SOL or other crypto coins.
---
---
The code for Tokenomy crypto currency is #TEN.

Tokenomy is 5.7 years old.
---
---
The current market capitalization for Tokenomy is not available at this time.

Tokenomy is ranking downwards to #5456 out of all coins, by market cap (and other factors).
---
---
There is an unknown volume of trading today on #TEN.
---
---
The circulating supply of TEN is 200,000,000 coins, which is 100% of the maximum coin supply.
---
---
---
---
TEN has limited pairings with other cryptocurrencies, but has at least 2 pairings and is listed on probably at least one crypto exchanges but we don't have this data.

View #TEN trading pairs and crypto exchanges that currently support #TEN purchase.
---
---
Note that there are multiple coins that share the code #TEN, and you can view them on our TEN disambiguation page.
---
---
---
---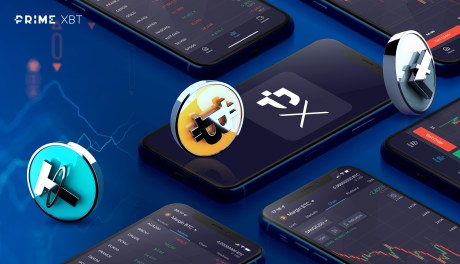 Top ten competitive advantages of PrimeXBT Crypto Futures


Cryptocurrency trading offers tremendous opportunities that simply aren't found in other markets. The ability to realise life-changing wealth lies within reach thanks to Crypto's legendary volatility. But seizing those profits takes more than just blind luck – you need the right trading tools and platform. Not all exchanges live up to the demands of active Crypto trading in today's fast-paced digital asset markets. The ideal platform needs to provide far more than simple order execution. With new exchanges constantly flooding the scene, only the most innovative and trader-focused deliver an environment to truly thrive. This is where PrimeXBT's Crypto Futures exchange shines. PrimeXBT packs the must-have features to trade Crypto successfully. Customisable workspaces, built-in charting, Copy Trading modules, and multi-asset support give you an edge across any market condition. PrimeXBT tears down barriers like high fees and minimums, but also offers up to 200:1 leverage to maximise profits. Whether you're a total beginner or seasoned pro, PrimeXBT has resources to match your experience level. The platform grows with you as your Crypto trading skills progress. Here are the top ten reasons PrimeXBT is the best-in-class choice for unlocking Crypto's full profit potential. 1. Ever-expanding list of Crypto assets When Crypto Futures first debuted, it featured eight of the largest Crypto pairs including stalwarts like BTC/USD and ETH/USD. But PrimeXBT continually adds sup...
---
Against the Odds: Bitcoin Sees Fewest Obituaries in Ten Years


With two-thirds of the year done, the Bitcoin Obituaries list has recorded a decline in memorials compared to the last ten years, tallying just seven so-called bitcoin death announcements in 2023. The last sentiment of demise was voiced by tech magnate Chamath Palihapitiya, who proclaimed 'crypto is dead in America' last April.Bitcoin's Steady 2023: Only 7 'Deaths' So Far Since April 27, 2023, spanning roughly 161 days, Bitcoin and the broader crypto realm have been free from any death proclamations. The Bitcoin Obituaries list on 99bitcoins.com reveals a tally of just seven such deaths this year, marking the fewest since 2012. For context, the list documented a lone eulogy in 2010, six in 2011, and a singular one in 2012. Come 2013, the narrative shifted with a surge to 17 recorded bitcoin death announcements. In 2014, the count rose to 29 and further climbed to 39 in 2015. However, 2016 saw a dip, registering 28. But the peak came in 2017, with a staggering 124 bitcoin eulogies noted. To date, 2017 holds the record for the most bitcoin obituaries in any given year. In 2018, bitcoin faced 93 death declarations from skeptics, and 2019 witnessed 41 such announcements. The count dwindled to 14 in 2020 but rebounded to 47 in 2021. Last year, 2022, showed a moderate uptick with 27 recorded. As we head into the final third of this year, we'd need another eight bitcoin death proclamations to surpass 2020's tally. The most recent death proclamation came in April, courtesy of Chamat...
---
Litecoin Surges in Value Amidst EDX Listing and Imminent Reward Halving,...


During the past fortnight, the crypto asset litecoin (LTC) has surged over 40% against the U.S. dollar after the crypto exchange EDX announced the listing of LTC alongside three other prominent digital currencies. Additionally, Litecoin is on the verge of a reward halving, with only 30 days remaining until its block reward subsidy decreases from 12.5 LTC to 6.25 LTC. Litecoin Climbs Over 40% in 2 Weeks - Network Hashrate Taps an All-Time High Thirteen days ago, the crypto exchange EDX, with backing from Charles Schwab, Citadel Securities, and Fidelity Digital Assets, revealed its plans to list four different cryptocurrencies: BTC, ETH, BCH, and LTC. Since the exchange's launch, both BCH and LTC have experienced significant price increases over the past fortnight, outshining many other digital assets. In the span of 30 days, LTC has risen by 13.7%, and in the last two weeks alone, it has surged over 40% against the U.S. dollar. Year-to-date, LTC has gained 119.7%, propelling the digital currency into the top ten ranks of the crypto economy. According to coingecko.com, LTC is currently ranked 10th, while coinmarketcap.com (CMC) places LTC in the ninth position. The discrepancy arises because coingecko.com includes lido's staked ether (STETH) in the top ten, whereas CMC does not. As of 8:00 a.m. Eastern Time (ET) on July 3, 2023, LTC is being traded between $110 and $114 per unit, with a market valuation slightly exceeding $8 billion. Among nearly 10,000 crypto assets, LTC rank...
---
Kialara Project Celebrates Ten Years of Storing Bitcoin Using Art


[PR - San Diego, United States, 14th March, 2023, Chainwire] When Max Mellenbruch began creating Kialara ten years ago, few people had heard much about bitcoin, let alone crypto art. The idea of a cold-storage wallet to preserve private keys over a long period of time, safeguarding them against physical deterioration, was quite innovative for its time. A decade later the concept, designed in a manner that cannot be opened without being destroyed, has gained the admiration of a loyal customer base keen to collect the different aesthetic and conceptual themes developed for each edition. Besides the protection of a meticulously hand-assembled housing of precision-machined SUS304 stainless steel, beauty itself plays the role of preserving the bitcoin balances untouched, turning Kialara into an intriguing piece of contemporary art. The latest edition, Kialara Builders, a tribute to the technologies that led to the advent of Bitcoin, is crowned with a shiny chunk of .999 Monocrystalline silicon, perhaps the most important technological material of the last few decades. The protagonist is a little robot made up of mining parts representing the incessant "race towards the block" undertaken by each miner that makes up the Bitcoin network worldwide. A forthcoming edition will mark a transition towards a trustless wallet model enabled by self-custodial design. With this release, Kialara is responding to a growing Bitcoin trend, as BTC supply held outside centralized exchange...
---
Capgemini: Nine out of Ten Consumers Interested in the Metaverse


A report issued by Capgemini, a consulting firm, has found that most consumers are at least curious about the metaverse and what it might bring to their lives. The report, which also examined consumer and company expectations of immersive experiences, explains that many are already taking advantage of the metaverse concept. Capgemini: Metaverse Seeing Interest From Consumers and Organizations The Metaverse is becoming the focal point of studies that seek to identify the potential of possible investments in the field. Capgemini, a consulting firm, found that there is significant interest in the metaverse from both consumers and companies in its latest report issued on Dec. 8.The report, titled 'Total Immersion: How Immersive Experiences and the Metaverse Benefit Customer Experience and Operations,' found that nine out of ten consumers have curiosity regarding the metaverse and what it might bring to their lives. 8,000 consumers and 1,000 organizations in 12 countries were surveyed for the report between July and August. Capgemini's research also found that while the metaverse is still mostly under construction, there are companies that are already taking advantage of the possibilities it offers. This is in part thanks to the expectations that consumers have regarding the impact of the tech. 77% of consumers reported expecting immersive experiences to affect the way in which they interact with businesses and other people as well. In the same way, seven out of each ten compa...
---
Ten Years Later: Here's What Vitalik Thinks Blockchain is Good For (and ...


Ethereum co-founder Vitalik Buterin published a blog post on Monday reviewing the development of various blockchain use-cases over the past several years. With years of experimentation now behind the ecosystem, the developer has narrowed down a list of applications that he personally finds most worthy of attention in crypto. Money: The Most Important App Buterin began by highlighting what he sees as the most important – and first – application of blockchain: creating new forms of money. In particular, he noted that citizens of hyperinflationary countries, like Argentina, have much to gain from storing their wealth in crypto, and using the technology to facilitate interaction with the global financial system. While transaction costs and speeds were once impractical for using crypto as a daily means of payment, upgrades like the Merge have helped foster faster settlement times on Ethereum, and scaling technologies like rollups are providing much cheaper transfers than previously possible. Stablecoins are especially beneficial, given that they compensate for crypto's notorious short-term volatility. Buterin sees a mixture of centralized and DAO-governed stablecoins existing in the future, backed by real-world and crypto assets. DeFi, DAOs, and Stablecoins The programmer also believes there's a place for decentralized finance (Defi) in the future – so long as it follows relatively simple models centered around a select few bas...
---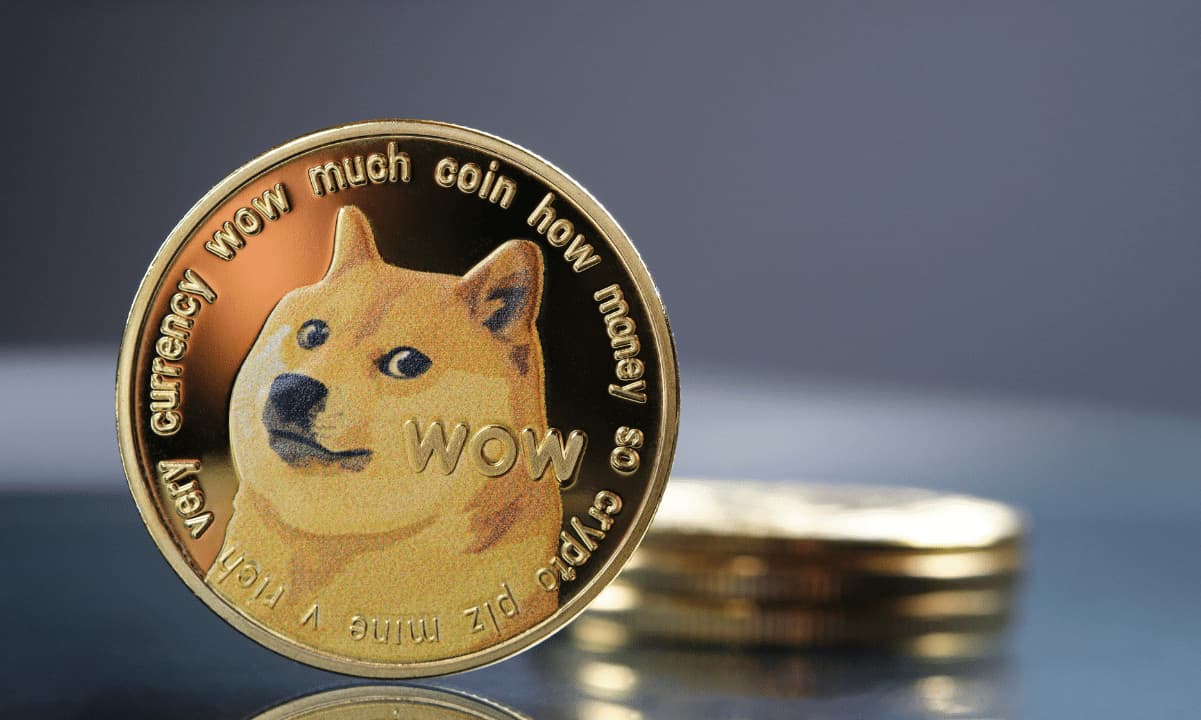 Dogecoin Soars Another 8%, Re-Enters Crypto's Top Ten


Dogecoin's rally continued on Friday as the premiere meme coin rose another 8% to $0.085. This put the cryptocurrency back into the top ten digital assets by market cap. According to CoinGecko, Dogecoin is now the 9th largest cryptocurrency, worth over $11.6 billion in total. The 10th largest is Solana, now worth $32 per unit and $11.5 billion in total. Dogecoin is up 43% over the past 7 days, showing especially strong growth relative to its rallying competitors. Bitcoin has risen 8.5% within that timeframe, while rival meme coin Shiba Inu has gone up 19.7%. Dogecoin is the favorite cryptocurrency of Elon Musk, who often tweets about the asset and speaks with its creator, Billy Markus. The coin has a tendency to react to Elon Musk-related news, such as when he began accepting it for payment at both Tesla and SpaceX. Elon Musk bought Twitter this week, firing its executives and promising to put an end to spam bots on the platform. Crypto Twitter has been highly optimistic over the news. The post Dogecoin Soars Another 8%, Re-Enters Crypto's Top Ten appeared first on CryptoPotato.
---
India Investigates Ten Crypto Exchanges For Laundering Over $125 Million


India's Enforcement Directorate is conducting an investigation against ten cryptocurrency exchanges allegedly involved in laundering more than 1 billion rupees, equivalent to more than $125 million in digital currency. According to The Economics Times, the exchanges (which have not yet been identified) were used by several companies accused of money laundering to make cryptocurrency purchases of more than 100 million rupees that were then sent to other international wallets, mostly linked to mainland China. Exchanges Had a Poor Control of Their Users' Activity In addition, the sources noted that the exchanges collected KYC data of dubious provenance, as the tracked accounts belonged to people living in remote areas 'with no connection to the transactions.' However, the exchanges claimed they were in compliance with KYC regulations, despite not producing any suspicious transaction reports (STRs) that could have yielded any information about presumed money laundering. Therefore, the failure to comply with the measures required by regulators made it more difficult to trace the account, which upon learning of the investigation, proceeded to withdraw their funds and log off, according to sources close to the investigation. 'Once these firms learned that they were under the scanner, they shut shop and used the crypto route to siphon the funds abroad. The opaque nature of the crypto ecosystem and the industry not being regulated provided the requisite cover for these firms to park t...
---
OneCoin Founder Ruja Ignatova is Now One of the FBI's Ten Most Wan...


The Federal Bureau of Investigation (FBI) added Ruja Ignatova, also known as 'Crypto Queen,' founder of the infamous Ponzi scheme OneCoin, to its 'Ten Most Wanted Fugitives' list. The FBI announced the addition of Ruja Ignatova to the list in a press release on Thursday (June 30, 2022). The Bureau is offering a $100,000 reward to anyone with 'information leading to her arrest.' Crypto Queen, as Ignatova called herself, is wanted in the United States for running a Ponzi scheme called OneCoin established in 2014, which she used to allegedly defraud investors globally of some $4 billion. According to the press release, Ignatova supposedly made false statements and representations to make individuals invest in the project. She also promoted OneCoin as a 'Bitcoin Killer.' Ruja Ignatova. Source: Trud In 2017, the Southern District of New York issued a warrant for Ignatova's arrest following her disappearance, with a superseding indictment later in February 2018. The OneCoin founder is charged with conspiracy to commit wire fraud, conspiracy to commit securities fraud, wire fraud, securities fraud, and conspiracy to commit money laundering. Ignatova's last known location was Athens, Greece, in October 2017, having traveled from Bulgaria. Authorities say that the fugitive 'may travel on a German passport to the United Arab Emirates, Bulgaria, Germany, Russia, Greece and/or Eastern Europe.' While the Crypto Queen remains at large, her brother Konstantin Ignatov was arrested back in...
---
More Tokenomy (

#TEN

) News