| | | |
| --- | --- | --- |
| | tBTC | #TBTC |
---
| | | | | |
| --- | --- | --- | --- | --- |
| TBTC Price: | $42,060 | | Volume: | $3.8 K |
| All Time High: | $70,315 | | Market Cap: | $54.3 M |
---
---
| | | | | |
| --- | --- | --- | --- | --- |
| Circulating Supply: | 1,290 | | Exchanges: | 1+ |
| Total Supply: | 1,290 | | Markets: | 3+ |
| Max Supply: | — | | Pairs: | 5 |
---
---
---
The price of #TBTC today is $42,060 USD.

The lowest TBTC price for this period was $0, the highest was $42,060, and the exact current price of one TBTC crypto coin is $42,059.74566.

The all-time high TBTC coin price was $70,315.

Use our custom price calculator to see the hypothetical price of TBTC with market cap of ETH or other crypto coins.
---
---
The code for tBTC crypto currency is also #TBTC.

tBTC is 2.7 years old.
---
---
The current market capitalization for tBTC is $54,257,072.

tBTC is ranking upwards to #332 out of all coins, by market cap (and other factors).
---
---
The trading volume is small during the past 24 hours for #TBTC.

Today's 24-hour trading volume across all exchanges for tBTC is $3,792.
---
---
The circulating supply of TBTC is 1,290 coins, which is 100% of the total coin supply.

A highlight of tBTC is it's amazingly small supply of coins, as this supports higher prices due to supply and demand in the market.
---
---
---
---
---
---
Note that there are multiple coins that share the code #TBTC, and you can view them on our TBTC disambiguation page.
---
---
---
---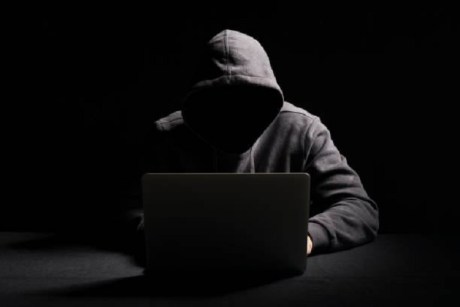 FTX Exploiter Executes Ongoing Funds Exodus, Moves $17 Million In ETH In...


According to an on-chain report on Saturday, September 30, an address associated with the FTX exploiter became active for the first time in 10 months. As earlier reported, some 5,000 ETH (equivalent to $8.2 million) was transferred from the flagged address (identified as 0x3e9) to new addresses on Saturday. However, in the latest development, blockchain data tracker Spot On Chain revealed that the FTX exploiter has moved more than $17 million worth of Ether tokens in the past 24 hours. FTX Exploiter To Keep Moving Stolen Funds, Spot On Chain Speculates In one of the most significant exploits in the crypto space, the now-defunct FTX exchange fell victim to a hack a few hours after declaring bankruptcy, leading to a loss of more than $600 million. According to an on-chain revelation, the exploiter has been moving huge chunks of their loot in the past 24 hours. The transferred funds have reached a total of 10,250 ETH (worth roughly $17.2 million), spread across five addresses. A breakdown by Spot On Chain shows that a significant 7,749 ETH (equivalent to about $13 million) was moved to the Thorchain router and Railgun contract. These two decentralized finance (DeFi) protocols are renowned for their privacy-focused features. Within the past day, the FTX exploiter has executed swap transactions involving 2,500 ETH (worth approximately $4.19 million). These funds were converted to 153.4 tBTC (an ERC-20 token standard for Bitcoin) at an average price of $27,281. FTX Exploit...
---
What Is Threshold (T) And Why Is This Lesser-Known Coin Swelling By 146%...


Last year, NUCypher and KEEP Network merged and created the Threshold Network, a decentralized organization that addresses the myriad of privacy and security concerns in the blockchain space. Its utility and governance token, T, has been on the rise since the start of 2023 as the network produced more buzz. The coin is up 146% in the weekly, becoming the biggest gainer in the top 100 crypto list of CoinMarketCap today. On-Chain, Off-Chain Developments List Threshold On January 26th, centralized exchange CoinBase announced the support for the Threshold token. This listing would enable the token to gather momentum in the retail investor space. The dev team is also focused on developing its tBTC project, a way for Bitcoin holders to use their coins on Ethereum-based DeFi. Coinbase will add support for Audius (AUDIO) and Threshold (T) on the Ethereum network (ERC-20 token). Do not send this asset over other networks or your funds may be lost. — Coinbase Assets (@CoinbaseAssets) January 25, 2023 According to Threshold's blog post earlier this week, the network's early launch of its Bitcoin-Ethereum bridge was a response to the recent developments in the world of bridging the two major cryptocurrencies. A Quick Definition Of Threshold (T) The T token is a cryptocurrency that serves multiple purposes, including making payments, influencing the direction of the project through voting, and staking for interest and other incentives. It is one of the mo...
---
More tBTC (

#TBTC

) News