| | | |
| --- | --- | --- |
| | SXP | #SXP |
---
| | | | | |
| --- | --- | --- | --- | --- |
| SXP Price: | $0.40 | | Volume: | $14.8 M |
| All Time High: | $6.13 | | Market Cap: | $0.2 B |
---
---
| | | | | |
| --- | --- | --- | --- | --- |
| Circulating Supply: | 566,906,740 | | Exchanges: | 23 |
| Total Supply: | 566,906,740 | | Markets: | 35 |
| Max Supply: | — | | Pairs: | 58 |
---
---
---
The price of #SXP today is $0.40 USD.

The lowest SXP price for this period was $0, the highest was $0.403, and the exact current price of one SXP crypto coin is $0.40318.

The all-time high SXP coin price was $6.13.

Use our custom price calculator to see the hypothetical price of SXP with market cap of BTC or other crypto coins.
---
---
The code for SXP is also #SXP.

SXP is 3.8 years old.
---
---
The current market capitalization for SXP is $228,563,905.

SXP is ranked #126 out of all coins, by market cap (and other factors).
---
---
The trading volume is large today for #SXP.

Today's 24-hour trading volume across all exchanges for SXP is $14,804,609.
---
---
The circulating supply of SXP is 566,906,740 coins, which is 100% of the total coin supply.
---
---
---
---
SXP is well integrated with many pairings with other cryptocurrencies and is listed on at least 23 crypto exchanges.

View #SXP trading pairs and crypto exchanges that currently support #SXP purchase.
---
---
---
---

Solar Network Launch & SXP Updates


The Solar Network, which is the Layer 1 blockchain for the SXP cryptocurrency, is preparing the launch for the main network. There has been significant development done to the devnet and underlying code base to prepare for a smooth transition to the main network with a base layer for all the features outlined in the updated white paper. Some important updates to keep in mind as we transition over to the Solar Network. SXP will now be rebranded from "Swipe" to "SXP" a move following BNB to ensure SXP is a standalone decentralized digital asset. To prepare for the upcoming chain merges of Binance Chain and Ethereum for SXP, the total and circulating supplies will be updated to include both figures combined which will represent the data on the Solar Network. We reiterate the point that no additional tokens are entering the market than what is already, and has already been in the market for quite some time. So no additional inflation will occur with the merge, but instead there will be block rewards designed for the community who are producing blocks and validating transactions. There will be no logo change as the Solar Network is a blockchain not a "cryptocurrency" or "digital asset" as its tracked. Very similar to Ripple being the blockchain and XRP being the cryptocurrency, is the model that SXP will follow as well. The updates will be reflected on CoinMarketCap and CoinGecko respectively. Solar will post an up...
---

January 2022 Updates


Swipe Concludes Swipe Swap As a friendly reminder, Swipe no longer supports Swipe Swap as of January 1st, 2022, in line with the SXP migration to Solar Network. Please withdraw from the smart contracts via https://swap.swipe.org. Our front end support will discontinue on March 1st, 2022. Thereafter, you will need to utilize the smart contracts on Ethereum and BSC to withdraw from Swipe Swap. SXP on BarterTrade BarterTrade, an easy, social, and a gamified way to trade cryptocurrencies now lists SXP under the trading pair of SXP/USDT. Deposit and trading started on January 13, 2022 at 16:00 UTC. SXP on Vauld SXP is now listed on Vauld, a Singapore-based cryptocurrency lending, and trading platform. SXP will be integrated completely with:BorrowingINR tradingUSDT tradingSavings rate of 1%Lending rate of 0.5%Binance Chain integration This gives SXP holders access to Vauld's lending and borrowing features, lower network fees, and the international and Indian trading markets. Check out Vauld here: https://vauld.me/SXP Getting an Uber with SXP? How about paying for your Uber ride with SXP? A fond wish that can become reality! Learn more: https://nowpayments.io/supported-coins/swipe-payments SXP Payment New Year, new options! What do you think about accepting SXP in your OpenCart store? Swipe payment allows merchants to accept peer-to-peer transactions with SXP for goods or services. SXP can be used by all kinds of organizati...
---

December 2021 Updates


Binance Fully Acquires Swipe Binance is to acquire the remaining outstanding shares of Swipe, the industry's leading cryptocurrency Visa card issuing platform that enables users to instantly spend cryptocurrencies at over 70 million locations worldwide. All current SXP utility on Swipe.io will remain unchanged. More details here: https://www.binance.com/en/support/announcement/efa96d9a856f4620b2fa6e372edbe290 Swipechain Rebrands to Solar Swipechain is rebranded to Solar Network, an energy efficient delegated Proof of Stake Blockchain powered by SXP. The mainnet is to launch on Q1, 2022 with exchange support rolled out beforehand. More details here: https://blog.swipe.io/meet-solar-an-energy-efficient-delegated-proof-of-stake-blockchain-rebranded-for-sxp-d8cc714f21c7 SXP on Bybit Bybit, one of the fastest growing cryptocurrency exchanges with more than 3 million registered users now has $SXP/$USDT live for trading: https://go.bybit.com/e/WEl6RmcKOlb and $SXP/$USDT perpetual contract available: https://t.co/n2ijVFie0A SXP on Xeggex Xeggex, a trading platform where users can sign up with their email and start trading without the need for KYC, has now listed SXP: http://xeggex.com/asset/SXP SXP Payments via NowPayments SXP can be used by all kinds of organizations, from businesses to non-profit organizations, as a payment option. NOWPayments can readily supply all tools essential for deploying an SXP payment gateway. How? Re...
---

Meet Solar: An Energy Efficient Delegated Proof of Stake Blockchain powered by SXP


Swipe, the company, has grown exponentially this year and has exceeded over $1B in crypto Visa linked transactions worldwide! The utility features of SXP have been live since the mint of the token back in 2019 and we have delivered our original white paper and more since inception. TLDR;Joselito is resigning from Swipe.io and Binance is fully acquiring SwipeJoselito will purchase $10M in SXPSwipechain will be rebranded as Solar, a fully decentralized energy efficient blockchainSolar will use the native SXP token on its mainnetSXP is used to pay for blockchain fees, payments, for staking and governance of the protocol.All SXP holders on both Ethereum and Binance Chain will receive a proportional redemption of mainnet SXP with no additional inflation.Mainnet to launch on Q1, 2022 with exchange support rolled out beforehand.Vision: Swipe has delivered its entire original white paper and was working on scalability and improvements of its retail facing apps and services when there was a strategic change in business models. Thereafter Swipe closed up most retail racing products and began sun setting the rest of our community projects to focus on our core business, which is the strongest part of Swipe, the card issuing platform that utilizes SXP as the payment and discount cryptocurrency. Now with a rebrand of the Swipechain blockchain (Solar), SXP has an additional utility, which is the native cryptocurrency on its own standalone ...
---

November 2021 Updates


Swipechain Final Testnet The Swipechain Developer Network (devnet) went live on the 23rd of November and has produced over 15,000 blocks! Its base layer is forked and powered by the Ark Ecosystem, a highly expandable plug and play blockchain backed by a DPoS consensus. Start with the Swipechain testnet now: http://docs.Swipechain.org http://GitHub.com/Swipechain Follow the official @Swipechain_Twitter and @Swipechain telegram for the latest updates. SXP Delegates SXP Delegates produce blocks & validate transactions in the network. They are rewarded with $SXP from mining & transaction fees. We encourage community members to work together & create delegate pools to support the ecosystem. Contact @SXPDelegate on telegram for assistance. Swipechain Linux and Windows Wallet The Swipechain Windows and Linux Wallet is available for download so users can test the network. Message @SXPDelegate on Telegram or Twitter to get testnet SXP to use for free. SXP on Bitstamp Bitstamp, a cryptocurrency exchange based in Luxembourg which allows trading between fiat currency, bitcoin and other cryptocurrencies now lists SXP! Listing schedule: 1. Transfer-only mode: Deposits and withdrawals open. SXP: Monday, November 8 2. Post-only mode: Place and cancel limit orders. SXP: Tuesday, November 9 at 9:00 AM UTC 3. Limit-only mode: Order matching will start and trades will be executed normally. SXP: Tuesday, November 9 at 1:00 PM...
---

October 2021 Updates


Swipechain Final Testnet on November 23rd! The Swipechain final testnet is set to be published and deployed with docs and revised white paper Nov 23rd. The main network will launch thereafter post security audits. More details to follow closer to launch. Swipe's BTC Giveaway Winners! Congratulations to the Swipe BTC Giveaway winners, and thank you to all who participated!🥳 @AsahiSan789 @viper51782258 @RolandMagalong @Luismon45381203 @Prometheuspro06 @DamirSD69 @ZaheenRabiya @holajidehayo @tanvirta12 @SachinK80092198 SXP/USDT Swaps on Huobi Futures Huobi Futures has launched SXP/USDT Swaps! Using stablecoin USDT as the margin currency, these swaps support bi-directional trading. More details here: https://www.huobi.com/support/en-us/detail/74884630847128 Winners for the "Trade SXP for a 18,000 SXP Prize Pool" Event The six rounds of the "Trade SXP for an 18,000 SXP Prize Pool" event have concluded and winners were awarded 30 SXP each. Have you checked if you were among the lucky winners? See list here: https://www.huobi.com/support/en-us/detail/84884471402132 SXP on BitBay! BitBay, the largest cryptocurrency exchange in Central-Eastern Europe has added SXP on their platform where BitBay users will be able to buy and sell $SXP. Bit bay has also launched the following trading pairs:SXP/PLNSXP/USDTSXP/EUR SXP as one of the 10 Best Crypto Payment Options Among a wide range of cryptocurrencies, there are amazing...
---

September 2021 Updates


Fresh, new, and verified Twitter handle for Swipe! Last September 16, Swipe encountered a Twitter suspension on its own business account. Although we could not find any violation of the Twitter rules, the Swipe team conspicuously spent the past weeks filing for appeal for restoration of the account. According to Twitter, there has been an issue with the acquisition of the @Swipe handle resulting to its suspension. Swipe intends to pursue and escalate the issue further as we have substantial legal documents to prove that the @Swipe handle was legitimately acquired. Recognizing that there are no identified time span to guarantee an outcome, Twitter recommends a creation of new account to use for Swipe and will inform us once they have any positive news in getting the @Swipe handle back. Furthermore, to deter severe, negative impact on Swipe's reputation in the community, we opt to start with a fresh handle on a fresh account. We now unveil Swipe's new and verified Twitter handle: @Swipeio While drastic and unexpected, we feel more empowered with this change and our commitment to our clients remains consistent and uninterrupted. Swipe will continue to provide better service to our clients and take this opportunity to thank our loyal supporters for the continued trust. Indodax x SXP Indodax, Indonesia's largest digital asset exchange has added SXP to its marketplace! SXP deposit started on Wednesday, September 15, 2021...
---

August 2021 Updates


Huobi Global x Swipe Huobi Global, one of the leading global virtual asset exchanges, now lists $SXP! Trading and deposit promotions rolled out on August 26! Trade to win a share of 18,000 SXP Prize Pool; Earn 50% APY with Huobi Earn! More details here: https://www.huobi.com/support/en-us/detail/64884267717546 Stay tuned for more activities with generous rewards! Orion Protocol x Swipe Orion Protocol, the first gateway to the entire crypto market, aggregating every CEX, DEX, and swap pool into one decentralized platform has just approved new pools added by the community which includes: $SXP/ $USDT More here: https://trade.orionprotocol.io/pools/add-pair StealthEX x Swipe $SXP is now available for trading on http://StealthEX.io, an instant cryptocurrency exchange for limitless swaps. Exchange $SXP for more than 350 coins without limits & registration! Find out how easy it is: http://stealthex.io/?to=sxp Also, discover more about how Swipe network works, what $SXP token prospects are, and how to issue a debit card with Swipe. All in this blog article by Stealthex! https://stealthex.io/blog/2021/08/11/introducing-swipe-crypto-project-and-sxp-coin/ Changelly x Swipe $SXP has been listed on Changelly! Changelly is a simple cryptocurrency exchange that allows users to quickly swap between a huge variety of cryptocurrencies, and accessible to both inexperienced and experienced traders. $SXP holders are eligible for disco...
---

July 2021 Updates


Swipechain Testnet The Swipechain testnet goes live! Developers can begin running nodes on the protocol! https://t.co/iSbJx56z4S?amp=1 https://t.co/TEsOf7KaAk?amp=1 Swipechain is a component of the Swipe Network which is a layer 2 blockchain that enables interoperability and is forked from THORChain. Know more about Swipechain from this video: https://www.youtube.com/watch?v=jlvqHeRUoDU$SXP on Binance 6 New Liquidity Pools! Binance opens 6 new liquidity open pools including $SXP! https://www.binance.com/en/support/announcement/6d507adbbfe84356b00c7a5337efa70a?ref=JLI1VBLA&utm_source=BinanceTwitter&utm_medium=GlobalSocial&utm_campaign=GlobalSocialSXP on Bancor $SXP has been whitelisted by the BancorDAO! Stake $SXP on http://bancor.network & earn swap fees in $SXP with: Single-token exposure (provide $SXP only) https://app.bancor.network/eth/portfolio/stake/add/single/0xa301Ad444e72F11590e3712bBb7aD0aC959b90C2SXP on ZebPay Swipe right on this compatible crypto pair: SXP-USDT. Begin your trading now at https://zebpay.com/in/buy-swipe/.Book with $SXP on Travala.com Book over 3 million travel products with $SXP on http://travala.comFTX Visa Cards Powered by Swipe FTX Visa Cards have begun shipping to FTX Virtual cardholders in eligible US states. Powered by Swipe! To celebrate the FTX Visa cards launch, we will be giving away $10,000 in BTC to 10 lucky cardholders! To win your piece of the pie: 1. Tweet a pict...
---

Introducing Swipe Rewards — Thousands of Retail Offers & Up to 30% Cashback


Introducing Swipe Rewards — Thousands of Retail Offers & Up to 30% Cashback Swipe is thrilled to announce that it has launched Swipe Rewards, a API which is available for our Swipe Issuing clients to offer their users cash back at thousands of participating merchants! This includes top name brands retail stores and many merchants as well in your local area! Swipe Rewards API enables our business clients to offer their users a comprehensive suite of cash back ranging from 1% to 30%* back on their eligible purchases*. These offers are available for users to find local merchant offers all the way to top name retail brands such as Papa Johns, Burger King, Marc Jacobs, Subway, Shake Shack, and more."The Swipe Rewards API will create a dynamic cash back tool that enables our business clients to lower their marketing costs at the expense of these participating retailers. With this tool, cardholders can earn up to 30% cashback giving programs a good retention tool for their portfolio where both the cardholder and the issuing partner will be happy. Cardholders can find local pizzerias and local shops to earn a nice chunk back just by "swiping" their Swipe Issued card from one of our participating partners" said Joselito Lizarondo, Swipe CEO, in a statement. Swipe Rewards are available today for our Issuing Premium clients and currently available in the United States with more regions expanding in the future. Contac...
---
---
---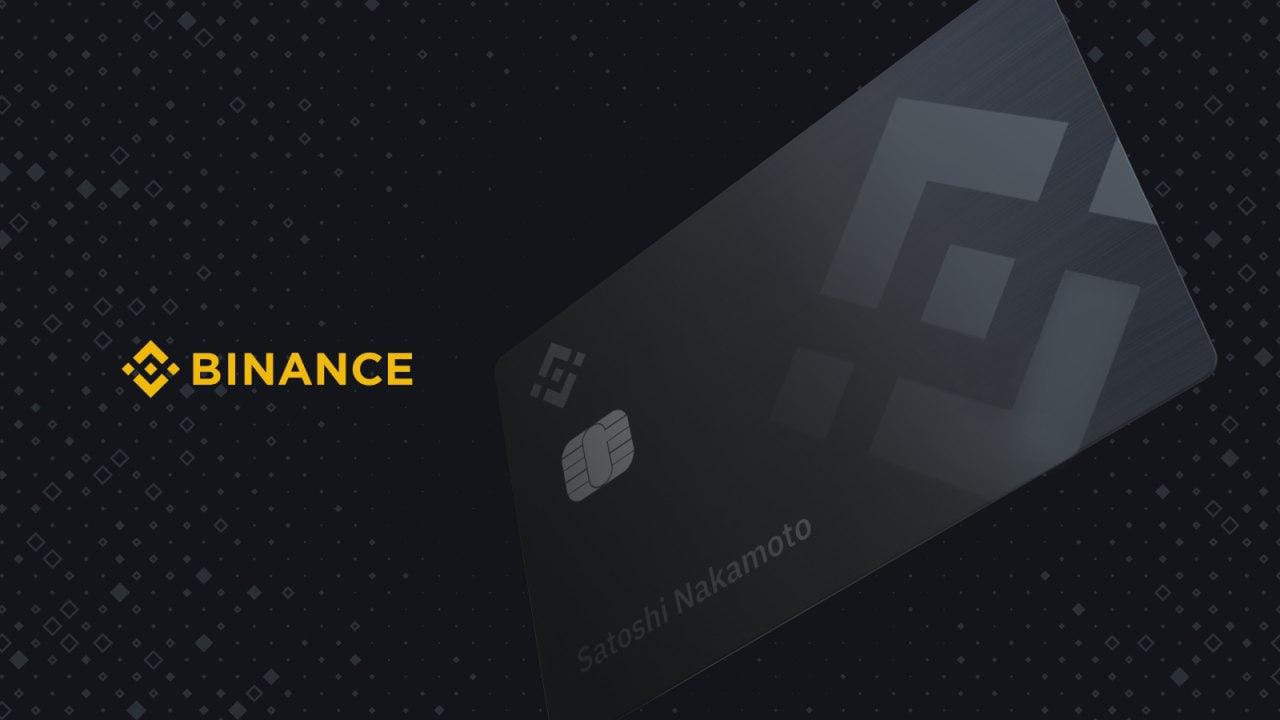 Binance Visa Card Guide: Read Before You Order


Spending cryptocurrencies such as Bitcoin and Ethereum in shops and restaurants is getting easier by the day. More and more merchants grasp the potential of cryptocurrencies and adopt them in one way or another. Several cryptocurrency debit cards have recently popped up to help businesses offer digital assets as a payment method. Just like any other conventional ones, cryptocurrency debit cards allow you to conduct day-to-day transactions using BTC, ETH, XRP, and other altcoins. Binance - the world's leading cryptocurrency exchange by trading volume - has also joined the fray and has recently launched a new crypto-based Visa debit card. It enables real-time conversion of cryptocurrency to EUR when a user makes a transaction. Binance has been striving in making cryptocurrency usage as widespread as possible,, and the latest Visa debit card is a testament to that. What is Binance Visa Card? Binance Card is essentially a Visa debit card that is linked to your Binance account and allows you to spend crypto anywhere that Visa is accepted. It is a prepaid card just like a regular debit card and has to be pre-loaded with crypto beforehand. Currently, it is available to Binance users in selected European countries such as Austria, Belgium, Bulgaria, Croatia, Republic of Cyprus, Czech Republic, Denmark, Estonia, Finland, France, Germany, Gibraltar, Greece, Hungary, Iceland, Ireland, Italy, Latvia, Liechtenstein, Lithuania, Luxembourg, Malta, Netherlands, Norway, Poland, Portugal...
---
More SXP (

#SXP

) News