| | | |
| --- | --- | --- |
| | Trustswap | #SWAP |
---
| | | | | |
| --- | --- | --- | --- | --- |
| SWAP Price: | $0.09 | | Volume: | $627.0 K |
| All Time High: | $5.11 | | Market Cap: | $9.1 M |
---
---
| | | | | |
| --- | --- | --- | --- | --- |
| Circulating Supply: | 99,995,164 | | Exchanges: | 10 |
| Total Supply: | 99,995,164 | | Markets: | 12 |
| Max Supply: | — | | Pairs: | 4 |
---
---
---
The price of #SWAP today is $0.09 USD.

The lowest SWAP price for this period was $0, the highest was $0.091, and the exact current price of one SWAP crypto coin is $0.09067.

The all-time high SWAP coin price was $5.11.

Use our custom price calculator to see the hypothetical price of SWAP with market cap of SOL or other crypto coins.
---
---
The code for Trustswap crypto currency is #SWAP.

Trustswap is 3.2 years old.
---
---
The current market capitalization for Trustswap is $9,066,250.

Trustswap is ranked #526 out of all coins, by market cap (and other factors).
---
---
There is a medium daily trading volume on #SWAP.

Today's 24-hour trading volume across all exchanges for Trustswap is $626,989.
---
---
The circulating supply of SWAP is 99,995,164 coins, which is 100% of the total coin supply.
---
---
---
---
SWAP has limited pairings with other cryptocurrencies, but has at least 4 pairings and is listed on at least 10 crypto exchanges.

View #SWAP trading pairs and crypto exchanges that currently support #SWAP purchase.
---
---
Note that there are multiple coins that share the code #SWAP, and you can view them on our SWAP disambiguation page.
---
---
---
---

TrustSwap Announces a Strategic Partnership with DWF Labs


TrustSwap, a leading full-service launch platform for blockchain projects, is excited to announce a strategic partnership with DWF Labs, a global digital asset market maker and multi-stage Web3 investment firm. This collaboration aims to foster innovation and accelerate the growth of promising DeFi projects within the TrustSwap ecosystem. TrustSwap's launchpad services offer non-US stakers early access to participate in the most promising blockchain projects. Utilizing advanced Smart Locks technology, the platform securely locks tokens for teams, developers, and early stakers, ensuring the integrity and trustworthiness of projects toward their goals. TrustSwap's launchpad services also provide guaranteed token allocations for promising crypto projects pre-screened by a panel of blockchain experts. Andrei Grachev, Managing Partner of DWF Labs, stated, 'We are thrilled to join forces with TrustSwap Launchpad, as our collaboration will help propel the growth of groundbreaking DeFi projects. By leveraging our expertise in digital asset market making and Web3 investments, we aim to enhance the value proposition for TrustSwap's stakers and launchpad projects, contributing to the overall success and expansion of the ecosystem.' Ivan Anastassov, Chief Operating Officer of TrustSwap, stated, "TrustSwap is excited about the opportunity to partner with DWF Labs. We can't overstate the importance of having ...
---

Team Finance Announces TeamSwap Exchange


We are excited to announce the launch of TeamSwap on the Team Finance website. This new feature allows users to easily buy and sell crypto straight from the token details page, where all current lockup information is easy to verify. This makes it easier than ever to manage your digital assets with confidence on Team Finance. 'We're really excited to launch TeamSwap as part of our overall commitment to simplify token management for Web3 founders. Instead of wasting time and money using multiple different websites, Team Finance allows founders to access all the essential services in one place.' Zac Thomas - Team Finance Product Owner TeamSwap is powered by the 0x Labs API, meaning users will have access to deep liquidity managed by the world's leading DEX aggregator. Backed by Coinbase Ventures, Pantera Capital, Opensea, and more, 0x is used by market leaders such as Brave, Metamask, and Shapeshift. Unlike other exchanges that only draw on their own liquidity, the TeamSwap will draw liquidity from several major DEXs, ensuring the best price in the market with minimal slippage and no extra fees. One of the key benefits of TeamSwap is its ability to automatically assess the status of Team Finance token locks and analyze locked amounts so you can verify this important information and make more informed decisions. Team Finance users can now buy and sell their crypto easily and securely w...
---

The Crypto App X TrustSwap X WiFi Map – $150 Bonus Launchpad Allocation!


Act fast! This exclusive offer is only available for the first 300 people to sign up for a 1-year subscription to The Crypto App Pro+! *This section of the blog post will be updated once the 300-person limit is reached.* The Crypto App is an important part of the TrustSwap ecosystem and has been a valuable resource for supporting our Launchpad partners with marketing and outreach. Now, with the recent launch of The Crypto App Pro+ subscription service, we are excited to extend a very special offer exclusively for $SWAP stakers! We are offering an opportunity to unlock a guaranteed allocation in the highly-anticipated WiFi Map Launch starting March 30th on the TrustSwap Launchpad. The first 300 people to sign up for 1-year of The Crypto App Pro+ will get a $150 Bonus Allocation in WiFi Map Launchpad!* If you have a $SWAP Staking Score of at least 4000, all you have to do is be one of the first 300 people to sign up for a one-year subscription to The Crypto App's new Pro+ service, and you can get a $150 bonus allocation in the $WIFI token offering! The Crypto App Pro+ is the ultimate combination of insights, analytics, and content to inform your trading and investing decisions in the crypto space and is powered by the leading crypto intelligence providers in the space: IntoTheBlock, TradingView, and Messari. Pro+ subscribers get all the premium features of The Crypto App with no ads as well a...
---

WiFi Map Announces March 30th Token Offering On TrustSwap Launchpad


WiFi Map, a connectivity services platform with over 3 million monthly active users, has announced the launch of the $WIFI utility token on the TrustSwap Launchpad starting March 30th, 2023, at 5:00 PM UTC. Introducing WiFi Map WiFi Map is a leading mobile platform in the emerging DeWi (decentralized wireless) space which promotes crowdsourced connectivity and helps people find internet hotspots nearby. The app features several useful services, including: WiFi Finder - Crowdsourced map showing available hotspots around the world, Offline Maps - All the info at your fingertips even when data service is down or too expensive, Global eSIM - When you can't find WiFi, 4G and 5G backup is always available, Built-in VPN - An essential service for maintaining security and privacy online, Speed Test - Make sure your connection will meet your needs, The WiFi Map app has been top-ranked in the travel category in 100 countries since its launch and more than 13 million people have contributed to the growth of the platform by adding hotspots, verifying credentials, and running speed tests. With a community of 150 million users and a full stack of connectivity and lifestyle services, tokenization and a transition to Web3 is the natural next step for WiFi Map, which already has an operational business model and a decentralized network of active community members. Expanding to Web3 ...
---

Auto-Compounding Now Live for $SWAP Stakers


The long-awaited Auto-Compounding feature is finally available for $SWAP stakers! The software has been pushed LIVE to the TrustSwap Long-Term Staking Portal (LTSP) where you can now set your 5-year stakes to Auto Compound and maximize your Staking Score over time. A higher Staking Score means higher APYs and larger allocations in the TrustSwap Launchpad. — What Is Compounding? When you stake $SWAP, you earn rewards which are paid out in $SWAP and claimable at any time. Compounding means putting the rewards earned back into your stake to increase returns over time. Compounding can dramatically boost returns on long-term strategies, and the more often you Compound, the greater impact it can have. Until recently, if you wanted to roll your claimable $SWAP staking rewards back into your stake, this could only be done manually with the Compound feature. But this requires additional time and attention, as well as gas fees that are charged for every transaction. The new Auto-Compounding feature now does this for you automatically every 8 hours with no additional transaction fees or manual effort required. This means your rewards will automatically become part of your stake, so your Staking Score can continue to grow as your stake matures. — Why Auto-Compound? Auto-Compounding can be a great benefit for those who want to max out their $SWAP Staking Scores as quickly as possible. This could b...
---

PodFast Launchpad Update


The PodFast launch on TrustSwap Launchpad has concluded and the final numbers are staggering. This was easily our most highly-anticipated and competitive launch to date and we are so grateful to our amazing community for coming together to make the $FAST launch such a success! We had a ton of new stakers and millions of fresh $SWAP staked for multiple years as the crypto community learned about PodFast and raced to get involved. PodFast is now preparing for the upcoming Token Generation Event (TGE) and exchange listing currently planned for March 15th on PancakeSwap. Statistical Breakdown Let's take a look at some recent stats from the TrustSwap Ecosystem. Button up your chin strap because these numbers are jaw-dropping: Over 9% of the Total $SWAP supply was staked in the last 30 days for an average of 3.8 years., Over $10.8M and 185M in SWAP Staking Scores were pledged for PodFast, making this raise 33x oversubscribed. , Over 85% of all the $SWAP staked in the LTSP was actively pledged for $FAST tokens., Over 95% of those who staked $SWAP in the last 30 days pledged for the PodFast launch., $SWAP token was a Top Gainer on CoinMarketCap and had the highest growth among the entire BSC network last week!, — Comparing Recent Launches The PodFast ($FAST) launch comes hot on the heels of the Carbon ($CSIX) token offering which received a lot ...
---

PodFast Announces Token Offering March 3rd on TrustSwap Launchpad


PodFast, a new media platform focused on summarizing popular podcasts and YouTube videos, has announced the launch of their $FAST token on the TrustSwap Launchpad starting March 3rd, 2023 at 5:00 PM UTC. Introducing PodFast Podcasts have taken the world by storm as millions of people tune in every day to listen to their favourite shows. But, while the volume of informative content is constantly growing, we still only get 24 hours daily to learn as much as we can. It is becoming increasingly more important to guard your precious time and get smarter faster just to keep up in this rapidly-changing world. With the rise of the podcast format, a 'blue ocean' market opportunity has emerged for short summaries and condensed versions of this valuable content. PodFast is prepared to be the first mover in this space. PodFast is launching the $FAST utility token to support the ecosystem and reward community participation. In this blog post, we'll take a closer look at PodFast and the $FAST token, exploring their potential impact on the podcast industry. — What is PodFast? PodFast is an AI-powered media service that will unlock your full learning potential by condensing podcasts into short summaries. It will include an AI-powered browser extension that instantly converts online videos into concise overviews to maximize your time. PodFast is a community-focused Web3 company powered by the $FAST ...
---


Team Finance ETH Locks Only $99 for a Limited Time


Team Finance is proud to announce that we are now offering Liquidity Locks on Ethereum for just $99! That's a 33% discount from our regular price making security more accessible for everyone. Liquidity Locks have become a vital tool for developers, communities, and investors to protect their blockchain ecosystems. As the DeFi space continues to grow, so does the number of scams and rug-pulls. This has led to increased demand for security measures that can prevent such incidents from happening. By locking their liquidity with Team Finance, developers can show their commitment to the long-term success of their projects, and communities can protect themselves from hacks, scams, rug-pulls, and other malicious activities. Why Lock Liquidity? A Liquidity Lock on Team Finance is an easy way for developers to build trust and confidence within their communities. It is a straightforward process that can be done in just a few minutes. Developers simply need to deposit their Liquidity Pool (LP) tokens into a smart contract, which will lock them for a set period of time. This provides assurance that the tokens will not be sold or transferred and protects the associated markets and liquidity pools from aggressive sell pressure (aka 'Dumping'). The smart contract ensures that the tokens are secure and that the funds will only be released when the lock period ends. By making it more accessible for developers to lock the...
---

TrustSwap Named "Top 50 Challenger" in CV VC Report


TrustSwap made a big splash recently in Davos where we worked with CV Labs to host multiple live events during the World Economic Forum. These included a panel discussion called 'Blockchain: Beyond The Hype' and an NFT art installation with a curated selection of physical and digital artwork on display. Read all about it in our blog post. Our hard work and networking resulted in many new eyes on TrustSwap and a lot of interest in what we are building. CV VC Top 50 Report TrustSwap has now been recognized as a 'Top 50 Challenger Company' in the recent CV VC Top 50 Report, a periodic report focused on market fundamentals and valuation developments in Crypto Valley. The report is produced by Crypto Valley Venture Capital (CV VC) and Bank Frick, which highlights the diverse blockchain and cryptocurrency ecosystem including startups, corporations, and government entities. These are divided into Blockchain Platforms and Commercial Companies and scored based on metrics including funding, valuation, and employees. The Top 50 from each category are highlighted in the reports. Download the full report at www.cvvc.com Top 50 Challenger Companies are noted in the report as projects to keep an eye on. These are 'startups that have a good chance of being included in one of the next Top 50 Reports due to employee growth, increase in valuation, and contribution to the ecosystem.' TrustSwap is honored to b...
---

Carbon X Labs AMA Review


Recently, TrustSwap's Brett Fabian hosted an 'Ask Me Anything' (AMA) event in our Telegram group featuring Nobrac, lead developer of Carbon X Labs. We collected questions from the TrustSwap Community related to Carbon X Labs, Carbon Browser, and their $CSIX token which is launching This Monday on the TrustSwap Launchpad. The AMA event was held in the official TrustSwap Launchpad channel on Telegram and included many excellent questions from our community. For anyone who missed the event, the questions and answers are provided below. TrustSwap x Carbon AMA Date: Thursday, Jan 26, 2023 Time: 8pm UTC Host: Brett Fabian (TrustSwap) - Social Media Coordinator Guest: Nobrac (Carbon) - Lead Developer Location: t.me Can you introduce yourself and tell us what you do at Carbon? - Hi everyone, I'm Nobrac, the lead developer at Carbon and one of the co-founders at Carbon X Labs. I have 15+ years working as a full-stack developer and 7+ years with web3 technologies! I'm one of the original developers at Carbon which launched in 2016 on the Google Play Store. — What is Carbon? - Carbon is a privacy-focused browser, which automatically blocks online ads and website trackers by default. Carbon is a free and open-source web browser developed by Carbon X Labs based on a custom fork of the Chromium web browser and its powerful Blink engine. Carbon browser loads web pages 3x faster, saves 95% of user data...
---
---
---
Vitalik Buterin Reveals SIM Swap Attack as Root Cause of Twitter Hack


Ethereum co-founder Vitalik Buterin confirmed that the recent hack of his X account (formerly Twitter) was the result of a SIM-swap attack. Sharing the entire ordeal on a post on the decentralized social network Farcaster, Buterin revealed that the attack was executed through a sim swap, indicating that scammers had successfully socially engineered T-Mobile to gain control of his phone number. One of the key takeaways from Buterin's experience was the vulnerability of Twitter's account recovery system. He emphasized that even if a phone number is not used as a two-factor authentication (2FA) method, it can still be leveraged to reset a Twitter account's password. 'Finally got back my T-Mobile account (yes, it was a sim swap, meaning that someone socially engineered T-Mobile itself to take over my phone number).' This revelation also underscores the security risks associated with relying on phone numbers for authentication despite prior advice cautioning against it. Buterin also admitted that he had come across advice discouraging the use of phone numbers for authentication in the past, but it wasn't until now that he fully comprehended the seriousness of the matter. CryptoPotato had earlier reported the breach of Buterin's X account, which resulted in victims allegedly losing more than $800,000 due to a malicious link falsely promoting a free NFT. The first publicly-claimed punk NFT, which is quite possibly the very first ever minted, was also lost the exploit, which took ...
---
Vitalik Buterin Confirms His X Account Was Hacked by SIM Swap


Ethereum founder Vitalik Buterin took to social media to share details about the hacking of his profile on X, formerly Twitter. The influential crypto figure confirmed suspicions that the account was targeted in a SIM swap attack allowing perpetrators to promote a crypto scam enticing victims with free digital collectibles. 'Yes, It Was a Sim Swap' — Buterin Reveals Hacking Method Employed to Breach His X Profile Crypto celebrity Vitalik Buterin announced he has reestablished control over his T-mobile account used to compromise his profile on X. "Yes, it was a SIM swap, meaning that someone socially-engineered T-mobile itself to take over my phone number," Buterin posted on Warpcast, the app of the decentralized social media Farcaster. The co-founder of Ethereum also highlighted what he learned from the incident — a phone number is sufficient to reset the password of an X account even if it's not used for two-factor authentication (2FA). "Can completely remove phone from Twitter," he added and admitted: I had seen the 'phone numbers are insecure, don't authenticate with them' advice before, but did not realize this. Buterin also noted he did not remember when he added his number, supposing it was required to sign up for Twitter Blue, currently the X Premium subscription. "Anyway, glad to be on Farcaster, where my account recovery can be controlled by a good wholesome ethereum address :)," the ...
---
US Dollar Shortages: Ethiopia and Nigeria in $100 Million Currency Swap ...


According to a report, the central banks of Ethiopia and Nigeria recently consummated a $100 million currency swap transaction. Under the arrangement, an Ethiopian airliner was paid local currency equivalent to $100 million while Dangote Cement is said to have received a similar amount of nairas. Ongoing U.S. Dollar Shortages The central bank of Ethiopia is reported to have performed a $100 million currency swap transaction with its Nigerian counterpart. Under the swap agreement, Ethiopia's national airliner, which has been unable to repatriate funds trapped in Nigeria, took over the Nigeria cement company Dangote Cement's profits which were similarly stuck in Ethiopia. According to a local report, the two central banks resorted to the swap transaction because the arrangement obviates the need for U.S. dollars when settling. As suggested in the report, the arrangement is seemingly suitable for Ethiopia and Nigeria which both face ongoing shortages of foreign exchange. As has been reported by Bitcoin.com News, the two countries are among several African states facing persistent U.S. dollar shortages. The shortages have in turn led to the growth of the foreign exchange parallel market. Attempts to rein in the parallel market by both central banks have seemingly failed to channel the flow of the greenback away from the parallel market. Under the arrangement, Ethiopian Airlines, which could not retrieve about $180 million from Nigeria, will receive the local currency...
---
Argentina to Expand De-Dollarization Efforts; Seeks Extension of Yuan Ba...


The government of Argentina is reportedly seeking to expand its de-dollarization agreement with China due to the lack of dollars that the country is facing. According to reports, Economy Minister Sergio Massa would be in talks to expand the current swap line to double the available amount from $5 to $10 billion, lent in Chinese yuan. Argentina Seeks to Expand Swap Line Agreement With China On De-Dollarization Push The government of Argentina would be seeking to expand the access it has to a Chinese yuan swap line in order to reduce the use of its scarce dollar reserves. According to local reports, Economy Minister Sergio Massa and Central Bank of Argentina President Miguel Pesce will be traveling to China on May 29 with the objective of doubling the free amount of money available in the swap line, taking it to $10 billion in Chinese yuan. China had allowed the Argentine government to freely access $5 billion of the swap line, of which almost $2 billion were used during April and part of May, according to estimations. The total of the credit line amounts to almost $19 billion, or 130 billion yuan. Massa had hinted at this possibility two weeks ago, stating that 'if political conditions are met and if the Chinese Central Bank agreed,' this free amount should be expanded. Dollar Reserves and IMF Agreement Argentina has been facing a dangerous decrease in its foreign currency reserves, taking them to their lowest level during the last seven years. According to Bloomberg, ...
---
Central Banks Reduce US Dollar Swap Lines to Weekly Auctions Amid Moody'...


After the tumultuous downfall of three major banks, namely Silvergate Bank, Silicon Valley Bank, and Signature Bank, several central banks made a collaborative announcement of a swift, coordinated emergency response. The intervention aimed to furnish U.S. dollar liquidity, with the intention of alleviating the impact of such severe shocks on the flow of credit to households and businesses. As per the joint statement published on Tuesday, the central banks have decided to curtail these newly introduced swap line arrangements, switching them from daily auctions to weekly operations.Central Banks Cut Back USD Liquidity Backstop; Moody's Downgrades U.S. Banking Sector and 11 Regional Banks According to a joint statement from several central banks, including the Bank of England, the Bank of Japan, the European Central Bank (ECB), the Swiss National Bank, and the U.S. Federal Reserve, the recently created U.S. dollar swap line arrangements will be reduced from daily to weekly. The announcement cites 'improvements in U.S. dollar funding conditions and low demand at recent 7-day maturity' as the reason for the auction cuts. However, the central banks say that the 'liquidity backstop to ease strains in global funding markets' could adjust the operations rate provision depending on 'market conditions.' The original coordinated emergency response announcement was made 37 days ago on March 19, 2023. The decision was made after the fall of Silvergate Bank, Silicon Valley Bank (SVB), and S...
---
Report: Nigeria-China Currency Swap Agreement Fails to Ease Pressure on ...


Nigerian economic experts have said the country's five-year-old currency swap agreement with China has not eased the pressure against the Nigerian currency. According to one expert, implementation of the swap arrangement is being held back by the size of the trade imbalance between Nigeria and ChinaEasing Pressure on the Naira According to experts on the Nigerian economy, the country's five-year-old currency swap agreement with China has failed to ease the pressure on the naira. Signed between the Central Bank of Nigeria (CBN) and the People's Bank of China (PBOC), the agreement was also intended to reduce pressure on Nigeria's external reserves and to ensure foreign exchange stability. However, since the signing of the swap arrangement in 2018, the Nigerian currency has depreciated versus the dollar from N305:$1 in 2018 to over N460:$1 in the first week of April 2023. Against the yuan, the Nigerian currency slid from the 2018 exchange rate of N48:CNY1 to N66.70:CNY1 on April 6, 2023. On the foreign exchange parallel market, a key source of the greenback for many Nigerian businesses and individuals, the naira/dollar exchange rate reportedly stood at over N730:$1. Reports of the currency swap arrangement's failures came at a time when several countries have or are seeking to establish similar arrangements with China. Explaining why the currency swap arrangement with China is seemingly failing to halt the naira's decline, Taiwo Oyedele, the head of tax and cor...
---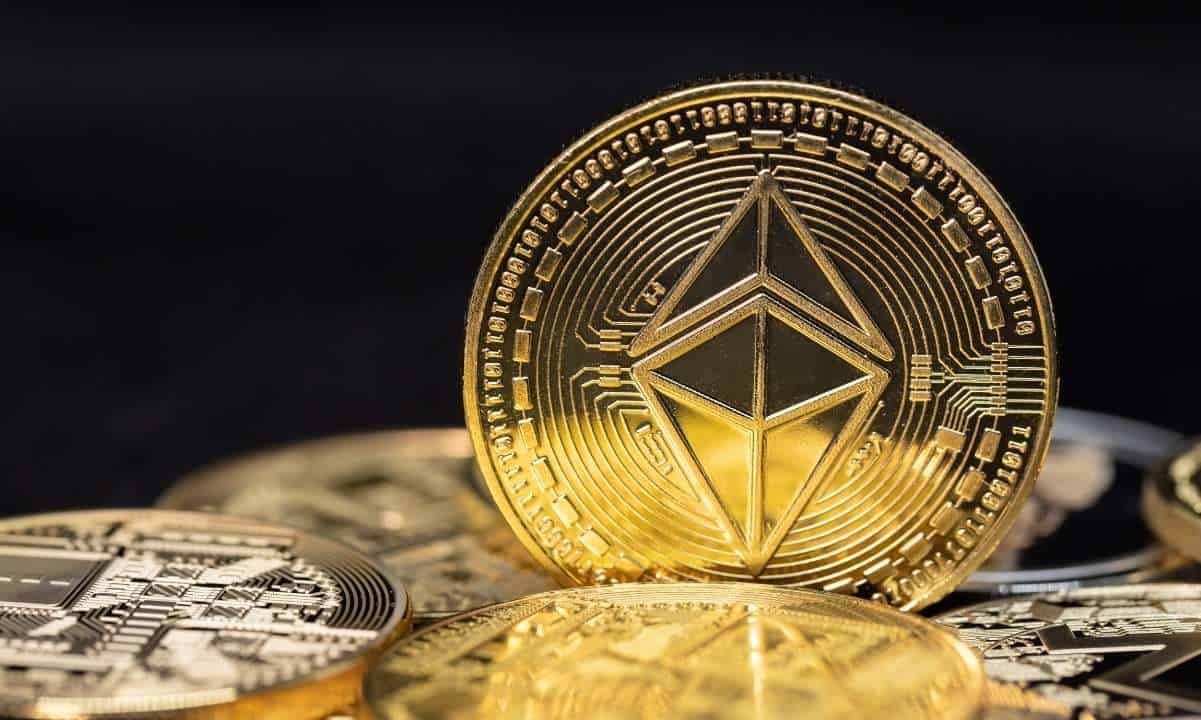 FTX Drainer Continues to Swap ETH for BTC, Here's How Much's Left in the...


The entity that drained FTX's wallets after the fallen exchange filed for bankruptcy continues to move around the funds. Although the Bahamas' securities regulator claimed it siphoned the funds, the suspicious transactions now are questioning this narrative. The wallet designated as the FTX drainer started moving funds during the weekend, as CryptoPotato reported. A new wave of transactions began on Monday. The entity made a few initial transfers to another wallet, ending with 'd68ada.' They moved 15,000 ETH, valued at over $16,000 at today's prices. The receiver began swapping the funds for wrapped bitcoin (either WBTC or renBTW) on Uniswap. Other transactions saw the trading of ETH for sBTC on Synthetix. As of now, the wallet dubbed 'FTX Account Drainer' has been left with just under 186K ETH, valued at $210 million. These suspicious transactions come just days after the Bahamas' securities regulator indicated that it seized the assets from FTX after the exchange filed for Chapter 11 bankruptcy. Although the Commission said it did it to protect customers and creditors, these transfers are putting this claim in doubt now. Additionally, the movements have put sell pressure on ETH, which lost over 5% of value over the past 24 hours, and now struggles to remain north of $1,100. The post FTX Drainer Continues to Swap ETH for BTC, Here's How Much's Left in the Address appeared first on CryptoPotato.
---
Hacker Drains $1M From BitKeep Wallet in Swap Feature Exploit


Crypto wallet provider BitKeep Wallet has become the latest victim of an endless wave of DeFi hacks this month. Blockchain security firm PeckShield first raised the alarm on Twitter late Monday, and BitKeep published an update on the incident in the early hours of Tuesday. After alerting the public, the security firm asked users to follow some steps to ensure the safety of their funds. The steps included connecting their wallet to a revoke.cash site and revoking their Ethereum token allowances approval, if any. 1/4 About the #BitKeep Swap hacking incident and its solution: Dear BitKeep Swap user, BitKeep Swap was hacked, and our development team has managed to contain the emergency. The hacker has been stopped. The attack happened on BNB Chain, causing a loss of about $1 million. — BitKeep Wallet (@BitKeepOS) October 17, 2022 BitKeep Confirms $1 Million Hack Hours later, BitKeep announced that its development team had stopped the hacker and 'managed to contain the emergency.' The crypto wallet provider noted that the exploit happened on the BNB Chain, the blockchain that lost about $100 million in a bridge hack earlier this month. The platform added that it took certain measures, including suspending its swap service, to prevent further attacks. The wallet provider will also cooperate with security agencies to track down the hacker and recover the stolen assets while promising to reward anyone who could help identify the thief. BitKeep promised to compensa...
---
Report: Turkey's September Gold Imports up by 1,700% as Individuals Swap...


Turkey's gold imports of just over 39,000 kilograms in September 2022 are more than 16 times the quantity that was brought into the country in September 2021. The surge in Turkey's gold imports is reportedly being spurred by the rise in demand for the precious metal by individuals and entities using it in foreign currency transactions.'Gold Instead of Turkish Lira' According to data from Borsa Istanbul's Precious Metals and Diamond Markets, the quantity of gold imported into inflation-stricken Turkey in September 2022 was over 1,700% more than the quantity brought into the country during the same period last year. The country's September haul of 39,000 kilograms (kg) takes the total quantity of the precious metal imported by Turks in 2022 to 140,126 kg. As noted in a report published by the Hurriyet Daily News, Turkey's January 2010 import figure of 44,210 kg remains the country's largest. Explaining why Turkey is seeing a surge in the quantity of gold brought into the country, Tuna Çetinkaya, the deputy general manager at Info Investment, reportedly linked the surge in demand to identity requirements for buying forex. He said: This regulation led people or entities with large FX [foreign exchange] demand to use gold instead of Turkish Liras in foreign currency transactions. The Lira's Depreciation Since January 2020, when its official exchange rate stood at just under 5.50 lira for every dollar, the Turkish currency has depreciated by over 300...
---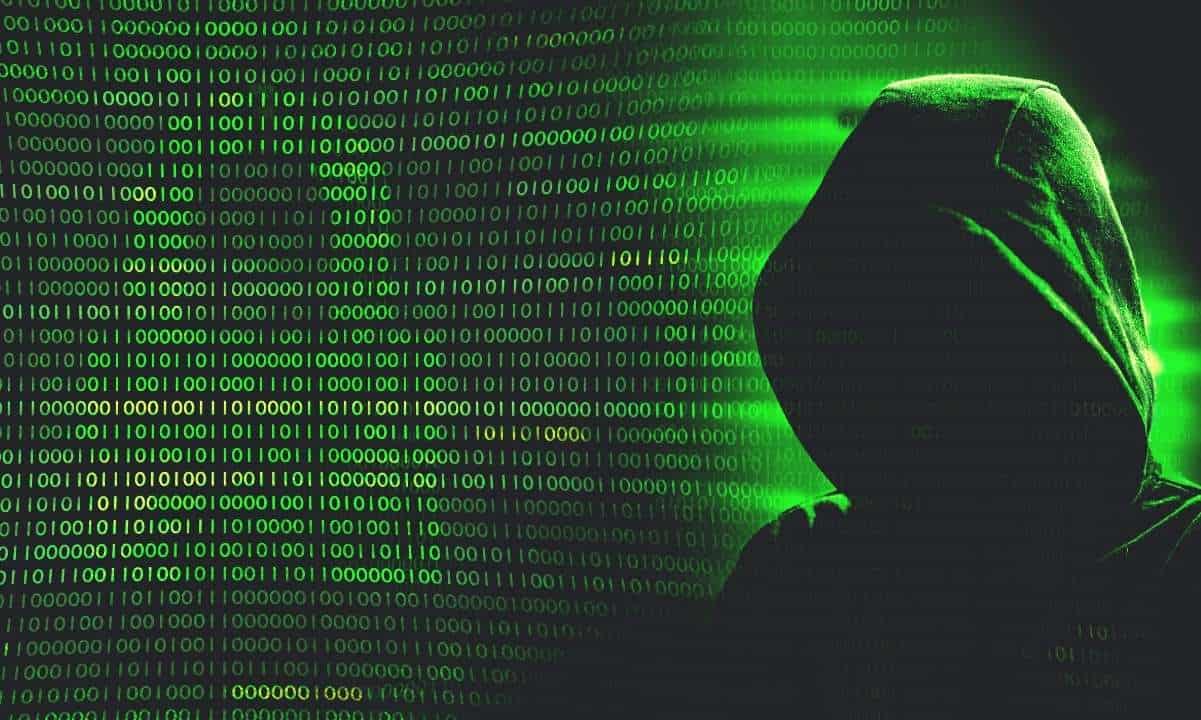 Transit Swap Hacker Demands Higher Bounty After Returning Over $16M of S...


Transit Swap's project team was reportedly working on collecting 'specific data' of the victims and chalking out a return plan as it focused on retrieving the remaining 30% of stolen funds. However, it appears that the hacker is in no mood to let go of the rest. Higher Bounty As per blockchain security expert, Peckshield, the attacker left a message to the decentralized exchange aggregator and initiated the transfer of a part of the stolen funds into OFAC-sanctioned coin mixer Tornado Cash. Referencing the recent high-profile security breaches of crypto bridge Nomad and market-making firm Wintermute, the attacker demanded a higher bounty and accused Transit Swap of not being 'sincere.' The note read, 'I don't believe you because you are not sincere. I only exploited eth and bsc chains. If I attack other chains like FTM, TRON, POLYGON, I believe I can get $100 million. With reference to past Nomad and Wintermute events, I should get a higher bounty than what I get now. It's hard not to suspect that this is your official backdoor, and you should be happy that the exploit was done by me and no one else.' Aftermath of Hack Transit Swap lost nearly $23 million worth of funds after a hacker exploited a bug in its code on Saturday. After confirming the attack, the platform revealed tracking the hacker's IP, email address, and associated on-chain addresses. Transit Swap managed to team up with blockchain security and technical teams - Peckshield, SlowMist, TokenPocket, and Bitrace, w...
---
Lawyer of Alleged Crypto Launderer Vinnik Calls on Russia to Talk Prison...


A lawyer representing Russian IT specialist Alexander Vinnik has urged the government in Moscow to discuss a potential exchange of prisoners with the United States, where he was recently extradited. The French legal expert is convinced only a return to his homeland could save Vinnik who has deteriorating health after solitary confinement in France and hunger strikes in Greece. Vinnik's Lawyer Asks Russian Foreign Minister Lavrov to Start Negotiations With Washington One of the lawyers of Alexander Vinnik, alleged operator of BTC-e who has been accused of laundering over $4 billion through the now defunct cryptocurrency exchange, has urged Russian authorities to negotiate adding his client to a possible prisoner swap deal with Washington. Frederic Belot, a member of Vinnik's defense team who represented him in French courts, has issued his call in a letter addressed to Russian Foreign Minister Sergei Lavrov, Reuters reported on Monday after seeing the correspondence. 'Now the only thing that can save Alexander is for the Russian Federation to enter into negotiations with the American authorities within the framework of the exchange of prisoners between the countries mentioned,' Belot stresses in the letter emailed to the Ministry of Foreign Affairs in Moscow. The department declined to comment. The move comes after U.S. Secretary of State Antony Blinken revealed in July that the American side had made Moscow a 'substantial offer' for the release of U.S. citizens currently hel...
---
PFP NFTs Meetup to Swap 1:10 MEGA in MegaWorld


[PRESS RELEASE - Please Read Disclaimer] Mega World is a metaverse with real economics built on top of the popular Web3 city builder game MCP3D running on Ethereum and TRON Network since 2018, where every game asset is NFT owned by a player, and every action is a verified transaction on a blockchain. Players acquire land plots and construct buildings to produce Resources that are required by other buildings to operate that facilitate trading between players. As the much anticipated Mega World Tour will be released August 24 at 5 PM UTC, thousands of players will be able to explore the decentralized city constructed by 25'000 landowners in 4 years. Walk down the streets with PFP NFT Avatar, meet other Citizens, chat and look for a spare land plot to build a shelter in the "megaverse". Complete tutorial task to receive an Alpha Ticket granting access to the Mega World Alpha release coming later this year. To keep up with the pace and the project's growth ambitions, the MegaCryptoPolis $MEGA Token which has been running as just supplementary element since 2020, is redesigned and given the major role in the Mega World economy to become a centerpiece of the emerging megaverse. Along with all the properties of the current one — every action in the game will require $MEGA starting from August 31. Every $MEGA holder will be able to swap the old token with an exchange rate of 1 to 10 — so, for every 1 MegaCryptoPolis $MEGA a player will be able get...
---
Nomiswap: A DEX with Team Farming and Zero Swap Fees


Decentralized exchanges (DEXs) have become quite popular over the past few years. These platforms allow users to swap cryptocurrencies and make other transactions quickly without giving up control of their funds. These transactions are processed through self-executing codes known as smart contracts, eliminating the need for an intermediary or custodian. Aside from facilitating the seamless exchange of crypto assets, DEXs offer investors opportunities to earn passive income through different methods such as yield farming, staking, and launchpads. Although more than 35 decentralized exchanges already exist, new platforms are being launched with advanced features to broaden the earning opportunities for users. One of the latest DEXs in town is Nomiswap, and the platform promises to offer more to traders! What is Nomiswap Nomiswap is a decentralized exchange launched in early 2022 to allow users to trade and swap crypto assets with the ability to pay 0% in swap fees. The platform offers other services such as farming, team rewards, and CeDeFi. The platform is deeply integrated with Nominex, a centralized crypto exchange established in 2019. Nominex is an official partner in the Binance Brokerage Program, which allows the exchange to leverage Binance's high liquidity and market depth. According to DefiLlama, Nomiswap is a top-5 DEX by total value locked (TVL) on BNB Chain. The platform is also one of the top 40 DEXs by trade volume on CoinMarketCap. Although Nomiswap currently sup...
---
THORWallet expands DeFi swap functionality with Rango Exchange integrati...


THORWallet, a non-custodial wallet that allows users to swap native crypto-assets across chains and earn passive income on them, today announced a new partnership with multi-chain DEX, Rango Exchange. For the first time, THORWallet DEX users can now execute cross-chain swaps on assets beyond those available in THORChain pools, starting with cross-chain swaps compatible with the Ethereum Virtual Machine (EVM), plus more than 40 chains. "The team at Rango Exchange are renowned specialists in DEX aggregation. Joining forces allows us to collaborate on our shared vision of building a fair and open financial system for the future. Bringing together a multitude of cross-chain swap services into a single wallet application grants immediate access to the entire DeFi universe, including swap pairs not supported by THORChain." - Marcel Harmann, Founder & CEO of THORWallet DEX As the gateway to THORChain, THORWallet DEX enables users to access native and cross-chain liquidity plus the full DeFi landscape from a single entry point. "Collaborating with the team at THORWallet is as exciting as it is significant. Until now, accessing multichain DeFi through multiple applications has been an intimidating experience for the average user. Consolidating our service's features into a single wallet solution allows anyone with a smart device to easily take advantage of all the top chains and DEXs, swapping BTC with ETH or any liquid EVM assets." - Martin, CMO at Rango Exch...
---
SimpleSwap: An Exchange That Rewards Crypto for Every Swap


Cryptocurrencies have shown that they have potential, both as a payment method and as an investment vehicle. During the last bull season, several countries like El Salvador and the Central African Republic adopted Bitcoin as a legal tender. Publicly traded companies such as MicroStrategy and Telsa also invested heavily in Bitcoin, adding the cryptocurrency to their balance sheet. As these countries and institutions spearhead the crypto revolution, retail investors are not left out, as many people have profited from investing in digital assets over the past decade. Although retail users can make money from crypto through different methods, the most common way is crypto trading. In its simplest form, crypto trading involves buying and selling digital assets. However, swapping one coin for another requires using a crypto exchange. And while there are hundreds of trading platforms, exchanges like SimpleSwap help users process their crypto trades instantly while rewarding them with free tokens. What is SimpleSwap? SimpleSwap is an instant cryptocurrency exchange that allows users to exchange more than 500 crypto assets at the best rate. Users don't need to store their funds on SimpleSwap because the platform processes all exchanges instantly. Also, no sign-up is required. SimpleSwap also provides fiat-to-crypto and crypto-to-fiat services, meaning users can buy and sell their preferred cryptocurrencies using fiat like USD, EUR, GBP, RUB, etc. The platform partnered with a b...
---
StoneX executes its first cash-settled bitcoin (BTC/USD) swap


StoneX Markets, a subsidiary of StoneX Group Inc. (StoneX), a provider of execution, post-trade settlement, clearing, and custody services across asset classes and markets worldwide, today announced that it successfully executed and settled its first cash-settled BTC/USD swap. The counterparty to the trade was one of StoneX's institutional FX clients, Liquidity Solutions Global, the London-based subsidiary of DriveWealth Holdings, and a liquidity provider to multiple crypto exchanges. The company's institutional FX division made USD cash-settled crypto swaps available for trading to institutional FX clients earlier this month. This new offering complements the company's traditional institutional FX products, including more than 40 currency trading pairs across major and emerging market currencies, forwards, non-deliverable forwards, and options. StoneX is a long-time trusted provider of execution, post-trade settlement, clearing, and custody services to 52,000 commercial, institutional, and global payments clients, and 370,000 active retail accounts through its Forex.com & City Index brands. Current plans call for StoneX to roll out additional crypto products and services to both institutional and retail clients over the next year. The post StoneX executes its first cash-settled bitcoin (BTC/USD) swap appeared first on CryptoNinjas.
---
Uniswap Launches Swap Widget — Devs Can Embed the Dex With '...


On Thursday, Uniswap Labs, the company behind the popular decentralized finance (defi) protocol, Uniswap, launched a tool called the Swap Widget. Essentially, the widget allows developers and decentralized app (dapp) operators to embed the Uniswap decentralized exchange (dex) app with 'one line of code.'Software Engineers Can Now Embed Uniswap Swapping Functionality Into Web3 Dapps One of the largest dex applications in terms of trade volume, Uniswap, announced the launch of a new widget tool that gives dapp operators the ability to integrate Uniswap into their third-party applications. The Uniswap blog post that announces the new Swap Widget explains that integration is easy as it only requires a single React component and one line of code. 'We envision a world in which everyone is able to access fair, open, and transparent markets,' the company said on Thursday. 'The Swap Widget brings this vision closer to reality by allowing developers to easily embed Uniswap swapping functionality, allowing their users to seamlessly swap tokens, join a community or DAO, wrap assets, and more, without leaving their apps.' The Swap Widget features a user interface that is customizable and for pricing the widget 'bundles Uniswap Labs' Auto Router to find the best price across Uniswap v2 + v3 token pools.' The widget also connects to layer two (L2) chains including Polygon, Arbitrum, and Optimism. Uniswap says that the Swap Widget is already available in a number of popular Web3 applications...
---
MappedSwap Protocol: A Cross-Margin Trading Swap Platform Powered by Eur...


Decentralized Finance (DeFi) is one of the major sectors of the cryptocurrency space. Today, the DeFi market is worth more than $75 billion, with more room for growth because of the freedom and earning opportunities it offers to users. The main idea of DeFi is to use blockchain technology to eliminate traditional and centralized finance systems by allowing users to access financial products from anywhere in the world without restrictions. DeFi protocols offer a number of products, including stablecoins, token swaps, credit, derivatives, insurance, asset management, wallets, oracles, etc. Sadly, despite the potential for DeFi to revolutionize finance, protocols offering such services are very complex, making it difficult for new users to engage with them. Additionally, most DeFi protocols are built on the Ethereum network, which is notorious for its extremely high gas fees and slow transaction speed. But MappedSwap promises to offer users the best conditions for trading without compromising on security and decentralization. What is MappedSwap? MappedSwap is a decentralized on-chain cross-margin trading swap exchange built on the Eurus network. The protocol allows users to get up to 10x collateral for leverage and margin trading. Eurus is a cross-chain network that is interoperable with the Ethereum blockchain. It was specifically designed to solve EEthereum'sslow transaction speed and exorbitant gas fees. MappedSwap offers users an optimized and intuitive UI design that allow...
---
Humble Swap Launched Aiming to Make DeFi Safe for Everyone


[PRESS RELEASE - Boston, USA, 28th March 2022] Humble Swap (https://humble.sh) is on a mission to make the decentralized finance world safer and accessible to everyone. Humble Swap is a new, decentralized exchange that has passed stringent security assessments to ensure customer funds' safety. In preparation for the launch, Reach Co-Founder and CEO Chris Swenor stated, 'We engaged with Kudelski Security to perform an audit for the HumbleSwap Smart Contract. The assessment tested the code developed on the Reach Platform, focusing on the overall security and risks within the code environment.' Swenor continued, 'The Kudelski Security findings during the audit triggered no changes, risks, overall security warnings, not even to a low-risk level, pointing out that Humble Swap contains no backdoor or vulnerability available to exploit. As a result, Humble received only one piece of feedback at the informational level.' Sandeep Kaur, Director of DeFi at Humble, stated, 'This proves that Humble Swap is one of the securest decentralized exchanges in the crypto market, providing the highest degree of protection for the assets of customers and investors. Humble Swap is secure because it uses the Reach blockchain programming language—the safest way to write blockchain apps. Launching on the Algorand Network, Humble is part of a growing set of DeFi products on their innovative blockchain. Daniel Oon, Head of DeFi, Algorand Foundation stated, 'Humbleswap serves an important function ...
---
Crypto Swap Platform LetsExchange Grew 100x in Less Than a Year


PRESS RELEASE. LetsExchange.io, an instant cryptocurrency exchange platform, reports the tremendous growth it has achieved since its launch in early 2021. In March 2021, the platform had 6,000 active users from 20 countries. At the time, users could swap 200 digital coins and tokens, accounting for more than 40,000 crypto pairs. The figures in December 2021 speak volumes about the growth of this platform: 120,000 supported crypto pairs (3x increase) 350,000 monthly active users (60x increase) 170 countries served (8.5x increase) With 350 cryptocurrencies available and the massive growth of its community, LetsExchange increased the number of swaps per month by 100 times as of December 2021. This achievement has positioned LetsExchange as one of the leading non-custodial exchanges worldwide. The platform's rapid development is in great part due to the approach to crypto exchange that LetsExchange has taken. It doesn't require registration or KYC checks. Users can exchange unlimited amounts of cryptocurrency with an easy-to-use widget. Fixed and floating rates are available for different trading strategies. All transactions are performed on blockchain, which ensures their security and traceability. LetsExchange is continuously evolving to offer all users and business partners the best crypto exchange experience. Among other updates, the platform has launched user accounts with advanced tools and statistics, which allow for easier management of crypto assets for tho...
---
EverRise Launches EverSwap With a Native Coin Swap to Facilitate Cross-C...


PRESS RELEASE. EverRise launches their fifth decentralized application (dApp) today, EverSwap, a multi-chain decentralized exchange (DEX), with a Native Coin Swap feature powered by their cross-chain bridging dApp EverBridge. The Native Coin Swap (NCS) functionality lowers the barrier to entry for those interested in the multi-chain DeFi space by making the cross-chain experience accessible and seamless with fewer steps, fewer fees, and faster transfers. With EverSwap's Native Coin Swap, users will be able to swap native cryptocurrencies, starting with Ethereum (ETH / ERC-20), Binance Smart Chain (BNB / BEP-20), and Polygon (MATIC / Polygon), across blockchains without the need for a centralized exchange. The Native Coin Swap provides a one-step DeFi solution for trading native cryptocurrencies. Native coins such as BNB, ETH, or MATIC typically need to be withdrawn to a centralized exchange when swapping for the coin of a different blockchain. This process traditionally costs both time and money with multiple transactions involved and steps needed to be taken by the user. Instead, EverSwap's Native Coin Swap performs all transactions in the backend, creating a more streamlined process for users with the ability to receive new coins at block speed. EverSwap's Native Coin Swap provides a fast and efficient way for users to participate in multiple blockchain ecosystems while staying all DeFi. Since the feature leverages the unique bridging infrastructure created for Eve...
---
More Trustswap (

#SWAP

) News