| | | |
| --- | --- | --- |
| | Stratos | #STOS |
---
| | | | | |
| --- | --- | --- | --- | --- |
| STOS Price: | $0.55 | | Volume: | $518.1 K |
| All Time High: | $6.29 | | Market Cap: | $14.7 M |
---
---
| | | | | |
| --- | --- | --- | --- | --- |
| Circulating Supply: | 27,012,647 | | Exchanges: | 10 |
| Total Supply: | 100,000,000 | | Markets: | 11 |
| Max Supply: | 100,000,000 | | Pairs: | 8 |
---
---
---
The price of #STOS today is $0.55 USD.

The lowest STOS price for this period was $0, the highest was $0.545, and the exact current price of one STOS crypto coin is $0.54540.

The all-time high STOS coin price was $6.29.

Use our custom price calculator to see the hypothetical price of STOS with market cap of BTC or other crypto coins.
---
---
The code for Stratos crypto currency is #STOS.

Stratos is 2 years old.
---
---
The current market capitalization for Stratos is $14,732,722.

Stratos is ranked #483 out of all coins, by market cap (and other factors).
---
---
There is a medium daily trading volume on #STOS.

Today's 24-hour trading volume across all exchanges for Stratos is $518,138.
---
---
The circulating supply of STOS is 27,012,647 coins, which is 27% of the maximum coin supply.
---
---
---
---
---
---
---
---

Stratos Bi-Weekly Progress Report: March 29, 2023 — April 11, 2023


Stratos Bi-Weekly Progress Report: March 29, 2023 — April 11, 2023 - In the last sprint, we continued to focus on fixing issues based on feedback from auditing. Unfortunately, the team's productivity during this sprint has been slowed down by the recent freezing rain in Montreal, resulting in a prolonged power outage that has persisted for nearly a week. The initial round of code auditing for SDS conducted by the Security Audit team has been completed expeditiously. During the previous sprint, remedial measures were initiated, and a significant portion of the issues discovered in Stratos Chain were resolved. Only two issues pertaining to the execution of volume reports remain, which are expected to be addressed during the ongoing sprint. Furthermore, one of the seven issues associated with SDS audit feedback has been rectified. A new feature has been incorporated into the Metanode system, enabling users to assign specific resource node tiers for uploading files. This feature empowers users to opt for the expected resource node tier for the upload task, with a corresponding increase in the ozone charge. Business users can leverage this feature to ensure their uploads' expected QoS (Quality of Service). Additionally, it addresses the challenge of lower-tier resource nodes being assigned slices of large files, which could negatively impact the overall performance of file downloads. The development of the bridge is pro...
---

Stratos Bi-Weekly Progress Report: March 15, 2023 — March 28, 2023


Stratos Bi-Weekly Progress Report: March 15, 2023 — March 28, 2023 - In the past two weeks, we have been focused on fixing issues based on feedback from auditing. BlockSec finished the initial round of code review for Stratos Chain code and submitted the first report highlighting the identified issues. There were around 17 issues found so far, where 11 of them are due to one exact reason, which was mentioned as the vulnerability in Stratos Chain in the last report. We are actively addressing the fixes and have already rectified half of the issues. All details will be included in the final audit report published by BlockSec. BlockSec is reviewing the SDS code right now. We have finished the conversion tool for the Tropos Incentive testnet reward. All TROS rewards issued in Tropos testnet will be converted to 1M STOS in mainnet. These rewards will be integrated into the genesis file as genesis accounts of Stratos Mainnet. Additionally, we have conducted an analysis of all TROS issued from Tropos-2 to Tropos-5. (It is noteworthy that no TROS were issued during the Tropos-1 phase, which lasted less than two weeks.) As soon as the Tropos testnet discontinues before Mainnet, we will furnish some interesting facts and figures related. The genesis account migration application is ready. As mentioned in the last report, it enables individuals to burn their STOS on Ethereum before the mainnet launch and be included in the genes...
---

Stratos Bi-Weekly Progress Report: March 1, 2023 — March 14, 2023


Stratos Bi-Weekly Progress Report: March 1, 2023 — March 14, 2023 - During the previous sprint, our primary focus was on preparing for the mainnet migration, and we held discussions that took into account the feedback provided by the BlockSec audit team. Several team members participated in ETH Denver, a prominent blockchain and Ethereum hackathon. They had the opportunity to connect with excellent builders and projects from around the world to discuss and showcase the use case of Stratos's decentralized storage solution. The gRPC update for the Stratos Chain has been completed, and we have replaced the REST API with gRPC for SDS to interact with the Stratos Chain node. In addition, we started working on the Mainnet genesis account migration, which will allow people to burn their STOS on Ethereum before the mainnet launch and be included in the genesis block. This is for anyone who wants to join Stratos Chain as a Validator at the beginning of the mainnet. We have finished the smart contract and are working on the UI. With the help of BlockSec, we have located two vulnerabilities on Stratos Chain and SDS separately. The vulnerability of the Stratos Chain is already fixed, and we are working on the one on the SDS. A new mechanism to balance the load of meta nodes is implemented where the metanode will respond with a randomized delay if its load is higher than other metanode. This prevents resources from flooding to...
---

Stratos Bi-Weekly Progress Report: February 15, 2023 — February 28, 2023


Stratos Bi-Weekly Progress Report: February 15, 2023 — February 28, 2023 - Over the past two weeks, we kicked off the security auditing process with BlockSec and started working on the Mainnet token migration bridge solution. With Blockses's cutting-edge research, extensive project experiences, & reliable security services, we are confident that they will help us take a significant step towards a successful launch of the Stratos Blockchain and Decentralized Storage Mainnet. Additionally, we are working on the Stratos Chain Mainnet Migration Bridge based on an open-sourced project and have added a few touches to the detailed implementation. The legacy amino encoding in Stratos Chain is deprecated, and all stored data is converted to protobuf encoding. This will allow us to align future updates of Stratos Chain SDK with the Cosmos IBC ecosystem updates after the mainnet launch. We are updating our modules' gRPC endpoints, of which some queries were only available in our REST API using amino encoding. We have registered our testnet and reserved our mainnet registration on EVM Chainlist, which enables users to connect to Stratos Chain testnet/mainnet through Metamask. An issue that locks the IP for a SDS node is fixed but will not be applied to Tropos-5. The problem of consuming excessive memory during the RPC upload of large files has been resolved by implementing a temporary file caching system for the RPC upload...
---

Stratos Bi-Weekly Progress Report: February 1, 2023 — February 14, 2023


Stratos Bi-Weekly Progress Report: February 1, 2023 — February 14, 2023 - In the past sprint, we focused on testing Tropos-5 and preparing for security auditing. We discovered some issues related to the implementation of Resource node speed tracking, certain scenarios will cause node scores to be deducted unintentionally. Additionally, we updated the Tx fee and gas calculation on the Relayer for Metanode, which caused some problems when Metanode attempted to broadcast a tx to the Stratos Chain. We have prepared a separate Testnet that is different from Tropos. This Testnet will be used for security auditing, as the security auditing team will perform penetration tests and other tests that we don't want to interrupt the Tropos Incentive Testnet. It will also be more convenient to update for further testing if any loopholes are found and fixed. Additionally, we have prepared some SDS documents and aligned SDS code styles to simplify the auditing process. The Stratos Desktop has finally been updated to Tropos-5 and will be available for download on our website soon. We have also begun working on wallet applications, such as Cloud Drive and Video Player, which use the Stratos wallet to access files stored in SDS. In our latest strides, we have taken a significant step forward by updating the Stratos Chain EVM Web3 APIs. We proudly announce that a release candidate is readily available for release. The cherry on top is ...
---

Stratos Bi-Weekly Progress Report: January 18, 2023 — January 31, 2023


Stratos Bi-Weekly Progress Report: January 18, 2023 — January 31, 2023 - First of all, we extend our gratitude to all participants in the Tropos-5 Incentive Testnet. Together we have achieved the most stable network to date. The stability of the participating nodes and the exceptional performance is notable. Our upload/download performance surpasses that of all existing decentralized storage solutions. We now have around 4000 active Resource Nodes for Tropos-5, and we can quickly complete uploading/downloading a file of 500 MB within 15s. During the previous sprint, we meticulously monitored the performance of Tropos-5 and resolved some configuration problems in the Metanode Network. Currently, we are carrying out code cleaning and making preparations for a security audit. We have completed some performance enhancements on the Stratos Chain REST API and finished the refactoring of the Web3 API for improved performance. A couple of issues related to the SDS and Metanode configuration command tool have also been addressed. Furthermore, we are working on improving the gas calculation on the Metanode side. As we introduced the Minimal Gas Price constraint on Stratos Chain, gas consumption has caused people some trouble using the command tools if they didn't pay attention to the gas-related parameters before. We are updating the documentation and related logs to make it cleaner. We have refactored the SDS node State Mac...
---

Decentralized Infrastructure 101: Essential Guide To Must-Know Terms for 2023


Are you ready to dive deeper into the world of decentralized technology beyond just blockchain and crypto? Decentralized infrastructure is the next big thing, revolutionizing the way we store and access data on Web3. It can be hard to keep up with all the technical jargon. Don't worry; we've got you covered! Stratos has compiled a list of the top 10 essential terms you need to know to fully grasp the power of decentralized infrastructure. So, let's get started on your journey to becoming a decentralized pro! Blockchain: A decentralized and distributed digital ledger that records transactions across multiple computers. Each block in the chain contains many transactions, and every time a new transaction occurs on the blockchain, a record of that transaction is added to every participant's ledger. The technology behind blockchain is complex, but it is essentially a way of creating a digital ledger of transactions that is both secure and transparent. Yet, not every type of data can be stored on the blockchain., Peer-to-Peer: Peer-to-peer (P2P) networks are decentralized networks where each node or device acts as both a client and a server. In decentralized infrastructure, P2P networks are used to share and distribute data., DLT: DLT stands for distributed ledger technology. It is a type of database that stores information across a network of computers, rather than in a single, centralized location. This allows for data to ...
---

Stratos Bi-Weekly Progress Report: January 03, 2023 — January 17, 2023


Stratos Bi-Weekly Progress Report: January 03, 2023 — January 17, 2023 - Our first sprint of the new year focused on finishing the final touches for Tropos-5. We have fixed various minor issues related to logs and configuration. At the time of writing this report, Tropos-5 has just been launched. We have finally fixed the Stratos Chain memory leak issue caused by a specific cache configuration. We fixed it by adding a constraint on the configuration range to prevent huge memory usage. The necessary function in the command line tool to convert the wallet from Tropos-4 and before is also ready, and the documentation provides instructions on how and when to use it (github.com). Our team has identified an edge issue which affects the Ozone prices during network migration. The fixes are also included in the Tropos-5 launch. Additionally, some connection stability issues are also fixed on SDS. In the next few weeks, what are we planning to accomplish? Firstly, we will closely examine Tropos-5 for any issues and related improvements. Secondly, we have also kick-started to bring more utility to our EVM module. This includes testing and updating the Web3 API to support an EVM-based Explorer. The third step will be to finish the SDS SDK and integrate SDS functionalities into our wallet application. As a last step, we will begin preparations for Security Auditing and Mainnet migration. — COMPLETED: - Stratos Chain memory ...
---

Tropos 5 Announcement


As a result of testing Tropos 4 for a few months, we added significant features and improved the network's performance. We are thrilled to announce that we are ready to upgrade to Tropos 5, our last incentive testnet version. — Here are the main improvements we have made to Tropos 5: - 1. SDS Auto-Scaling Replication (scale-up and Scale-down). This is an important feature that will ensure the flexibility of the network for both hotspot contents and long-tail contents. 2. SDS Resource Node Maintenance. Now a resource node can go into maintenance status without worrying about the penalty. 3. SDS RPC for both uploading and downloading. This will enable easy integration with third-party applications. 4. SDS Suspended Node Data Transfer Mechanism 5. Stratos Chain Token Denom Decimal Adjustment 6. Stratos Chain Account Compatibility with EVM 7. Stratos Chain Volume Report performance improvement 8. Metanode Backup Task Improvement 9. File Replication Destination Selection Improvement 10. SDS Node Performance Tracking and Monitoring 11. SDS Resource Node Monitor API 12. SDS P2P Network Connection Improvement 13. Stratos Desktop Wallet Update 14. Stratos Chain EVM support — To ensure a safe upgrade from Tropos 4 to Tropos 5, we will take the following steps: - 1. We will propose stopping Tropos 4 on January 14th; please try to participate in the community proposal voting if you are running a validator node. 2....
---

Stratos Bi-Weekly Progress Report: December 07, 2022 — December 20, 2022


Stratos Bi-Weekly Progress Report: December 07, 2022 — December 20, 2022 - Over the past two weeks, we have been actively testing the devnet with all Tropos-5 features. Our team has completed the changes to Stratos Chain Explorer and SDS to adapt account compatibility fixes. The only remaining component is the wallet, which we are working on. The updated SDS has passed the tests on Devnet. A minimal gas price limit is added to the Stratos Chain. This is related to the recent changes in STOS decimal, which increased from 9 decimals to 18 decimals. The transaction fee could be configured too small by individual validators without the new minimal gas price limitation. We added a chain-level minimal value for the gas price. We are investigating connection instability issues between Resource Nodes and Metanodes that occur when Metanodes and Resources Nodes restart frequently. Currently, a solution is being implemented. The SDS RPC may cause memory overflows when processing high-volume upload/download requests. For the RPC, we are now adding a queue mechanism. We have found the root cause of the Stratos Chain memory leak issue, and are working on a fix. This final bi-weekly report of 2022 concludes the year of heavy development for Stratos. Whether you've been with us since 2021 or have just joined us, thank you all for being part of our community. We couldn't have a successful Tropos testnet without all of you who par...
---
---
---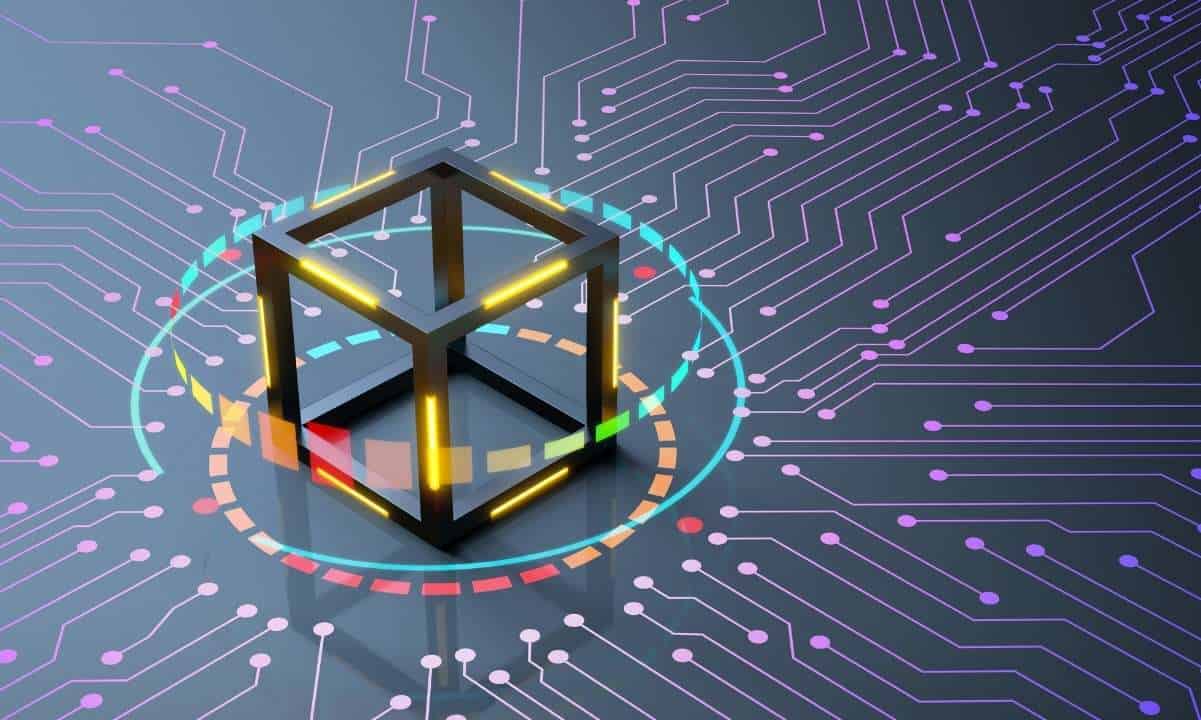 Dymension Launches IBC-Enabled EVM Rollup on Testnet to Enhance Cosmos E...


Blockchain scaling startup - Dymension - announced the launch of the world's first IBC-enabled EVM rollup on testnet in collaboration with Evmos Core Teams and Celestia. The latest offering is part of Dymension's roadmap to establish and bootstrap a new ecosystem of IBC-enabled rollups. The collaboration, on the other hand, will bring 'superior' EVM blockchain access to the Cosmos ecosystem. IBC-Enabled EVM Rollup According to the press release shared with CryptoPotato, the first EVM RollApp is being deployed within the platform's initial testing ground called '35-C.' It was launched through a collaboration with the Evmos Core Development Team, as the RollApp uses Ethermint, which happens to be an implementation of the Ethereum Virtual Machine built on top of Dymension's RollApp. The new EVM RollApp leverages the EVMOS token as its gas token. It is also tasked with updating its state to the Dymension Hub and posting data to Celestia's 'Mocha' testnet. The RollApp will feature a Uniswap v2 fork and a bespoke frontend. This is essentially part of a proof-of-concept to show how anyone can seamlessly deploy their own RollApp and host EVM dApps. Developers will also be able to fork any EVM-based dApp and deploy it on the RollApp with the help of Dymension's tech. Meanwhile, the RollApp is IBC-enabled, which allows it to natively connect with the entire Cosmos ecosystem of IBC blockchains, thereby eliminating risks associated with bridging. Commenting on the release, Yishay H...
---
First Ever Layer-2 Coming to Cosmos (ATOM)


Blockchain scaling platform Dymension announced the completion of a $6.7 million fundraiser in a private round led by several investment firms and angel investors. According to a press release seen by CryptoPotato, American crypto-focused VC Big Brain Holdings and multi-strategy VC Stratos led the private investment round, with participation from Shalom Meckenzie of DraftKings, on-chain gaming DAO Matchbox, among others. Commenting on the investment, Kasey, general partner of Big Brain Holdings, said: "Dymension RollApps are a major step forward for the blockchain infrastructure stack. They allow builders to monetize their apps as standalone chains without massive infrastructure overheads. We're extremely excited to back the team on their journey." Becoming the First Layer-2 on Cosmos Dymension is building a network of modular blockchains known as rollups (or RollApps) powered by the Dymension Hub. Developers using the platform will be able to create and deploy their own consensus-free RollApps. Rollups are one of several scaling solutions for layer 1 blockchains. They execute transactions outside the main blockchain before pushing the data back to the mainnet for consensus. Originally created for the Ethereum blockchain, the rollups will be connected to the Cosmos network and its Inter-Blockchain Communication protocol (IBC). According to the release, the rollups will be the first to integrate with the Cosmos ecosystem and run as the IBC layer-2 network. ...
---
Space And Time Secures $20 Million To Transform Central Business Logic D...


Space and Time paves the way for establishing a decentralized data warehouse with tremendous Web3 implications. The project secured an additional $20 million in funding to make smart contracts more robust. A Big Step For Space and Time The new $20 million in strategic funding is a big deal for the Space and Time team. It signifies the importance of taking a decentralized approach to business logic. More importantly, the investors, including M12, SevenX Ventures, Polygon, Fellows Fund, Mysten Labs, MarketAcross and Stratos, see merit in the Proof of SQL cryptographic approach. Bridging the gap between enterprise database data and smart contracts can lead to many new potential use cases. Under the hood, Space and Time combines on-chain and off-chain information in a trustless environment to enable enterprise-scale analytics at minimal cost and low latency. Additionally, mutable and immutable tables can be created, joined, and queried with cryptographic guarantees through the next-generation data platform. Chainlink Co-Founder Sergey Nazarov adds: 'We're proud to support Space and Time through the Startup with Chainlink program in their mission to build a decentralized data warehouse and bridge the on-chain and off-chain worlds with Chainlink oracles. With the total addressable market for trust-minimized applications in the trillions of dollars, providing core infrastructure to Web3 developers is crucial for scaling and meeting this global demand.' Chainlink has been a crucial ...
---
More Stratos (

#STOS

) News