| | | |
| --- | --- | --- |
| | xDAI Stake | #STAKE |
---
| | | | | |
| --- | --- | --- | --- | --- |
| STAKE Price: | $1.38 | | Volume: | $265 |
| All Time High: | $43.50 | | Market Cap: | — |
---
---
| | | | | |
| --- | --- | --- | --- | --- |
| Circulating Supply: | — | | Exchanges: | 4+ |
| Total Supply: | 8,537,500 | | Markets: | 7 |
| Max Supply: | — | | Pairs: | 9 |
---
---
---
The price of #STAKE today is $1.38 USD.

The lowest STAKE price for this period was $0, the highest was $1.38, and the exact current price of one STAKE crypto coin is $1.37913.

The all-time high STAKE coin price was $43.50.

Use our custom price calculator to see the hypothetical price of STAKE with market cap of BTC or other crypto coins.
---
---
The code for xDAI Stake crypto currency is #STAKE.

xDAI Stake is 4.5 years old.
---
---
The current market capitalization for xDAI Stake is not available at this time.

xDAI Stake is ranked #2209 out of all coins, by market cap (and other factors).
---
---
The trading volume is weak today for #STAKE.

Today's 24-hour trading volume across all exchanges for xDAI Stake is $265.
---
---
The total supply of STAKE is 8,537,500 coins.

A highlight of xDAI Stake is it's limited supply of coins, as this tends to support higher prices due to supply and demand in the market.
---
---
---
---
Note that there are multiple coins that share the code #STAKE, and you can view them on our STAKE disambiguation page.
---
---
---
---

Bridging the Gap with Swapr Beta V16


Swapr Beta V16. — — What's new, what's improved and how does it benefit you.. — Swapr Beta V16 Creating a good user experience is often seen as the biggest obstacle faced by dapps and also touted as the major hurdle to mass adoption of all things web3. Navigating the choppy waters of the blockchain world's dapps, protocols and products can be tedious for even the most experienced user. With the many steps involved in moving from token to token and chain to chain, one can easily understand a more inexperienced user can become easily overwhelmed. The Swapr team has long strived to bridge the gap between web2's simplicity and web3's safety and security. If you have not yet had the pleasure of using Swapr, treat yourself and dive in right after this. Experience a web3 dapp built with user experience at the forefront of its design firsthand. It could easily be said that Swapr is one of the most user friendly and safest DEXs on the market. Being decentralized from front end to back end, Swapr allows you to easily swap, bridge and provide liquidity. Additionally, if you are a holder of $SWPR token, you will soon be able to participate in governance, all from the comfort of the Swapr front-end. Before we dive into the release of Beta V16 and see what the Swapr team has given us this time round, we would like to mention that Swapr supports multiple networks, namely: Ethereum, Gnosis Chain, Arbitrum, Polyg...
---

DXdao Month in Review | August 2022


Swapr release plus DXstats overhaul - The Swapr squad did not take August off and was busy shipping a whole bunch of new features. A proposal to update the Swapr.eth ENS to Swapr Beta v15 passed on August 22nd. The release adds the 0x API to Swapr's eco-router, meaning traders can come to Swapr's front end and instantly get quotes from CoW protocol, Curve v2, Uniswap v3, 0x API — plus Swapr. There is also an expansion of the eco-bridge, which gives allows users to use Socket, Connext, Arbitrum or Omnibridge to bridge across Gnosis Chain, Polygon, Arbitrum One and Ethereum mainnet. Check out all of the new features in the release notes. August also saw a major overhaul to DXstats.eth, with an ENS update proposal passing on August 7. Load times are improved considerably and there is also a new dashboard page for looking at Swapr across all three of its chains. There is also a new farming section to give Swapr users insight on where the freshest yields are. And on top of everything, it got a little beauty makeover. More in the release notes.DXstats makeover The Swapr team has also been teasing an exciting upcoming initiative. Swapr Expeditions is a series of on-chain tasks that users will be able to complete to win prizes and learn about Swapr in the process. Elsewhere in Swapr land, the community is discussing what to do about SWPR token emissions as it passes the one-year mark. — Nimi blazes a new incubation...
---

DXdao announces "Operation Decentralization", A podcast for DeFi, DAO's and everything in between.


DXdao launches "Operation Decentralization", establishing the importance of decentralization for both individuals and projects alike. DXdao has always been the outlier. It has often made difficult decisions and faced frequent challenges in order to operate in a decentralized way. This approach to operations doesn't come easy and can be challenging to communicate, often adding additional confusion to an already difficult topic. DXdao is now creating the opportunity to propagate its vision through "Operation Decentralization", a podcast full of vibrant discussions and deep dives into the topic we love so much; Decentralization. Operation Decentralization's (#OpDe) debut episode will host CoW Protocol, a project with whom DXdao shares a long history and which serves a critical role in the DeFi community. CoW Protocol is an extremely powerful and effective trading protocol that uses Batch Auctions as its price finding mechanism in order to facilitate its peer to peer trading via Coincidence of Wants (CoW). It can tap into your favorite AMMs and DEXs when no CoW is found, while still enjoying full MEV protection.Join us on Twitter for the inaugural episode! Episode 1 will be recorded for a formal upload, but can also be viewed live on Twitter! Join us August 18th, 2022 at 15:00 UTC/5:00pm CEST/ 8:00am PST. Link: twitter.com Recently DXdao's AMM Swapr integrated CoW Protocol directly into the Swapr Eco Router. It was ...
---

DXdao Month in Review | July 2022


3 Years of on-chain Governance - July is always an important month at DXdao because it's the month the community celebrates the launch of DXdao governance. This July 14 marked the 3rd year since the first proposal was submitted to DXdao. The community marked the occasion with a 3 year anniversary POAP as well as a celebratory post going over highlights on DXdao's history and the great strides made in year three.3 Years! DXdao started as a radical experiment in decentralization, because governance power would not start with insiders. Instead, governance power was distributed in a staking period to 399 Ethereum addresses. From these humble beginnings, DXdao launched the DXD token and now manages a series of DeFi and governance products. Over the past year, DXdao's reputation-based system, which is non-transferable, got a new name — "soulbound" as the rest of the crypto space realizes the pitfalls of token-based governance. Year three of DXdao was also the first time that many community members met in person. This has helped further DXdao's brand in the Ethereum space as well as build strong connections within the DXdao community that enable better cooperation throughout the year. Year three also furthered the fractionalization of DXdao with the emergence of squads within DXdao as well as the first product token for Swapr. Lots more in the full post! — Infinite Hackathons - infinite-hackathons.eth.limo ...
---

DXdao surpasses three years of on-chain governance


DXdao celebrated three years of on-chain governance, commemorating the submission of the first proposal on July 14, 2019 with a special edition POAP for DXdao community members. As one of the oldest and most active DAOs, there is a rich on-chain history of governance of DXdao and its products during bear, bull and now again bear markets. DXdao continues to be a radical experiment in collective governance. Amidst calls of new forms of economic system, DXdao is operating with a non-capital based form of governance power and exploring the future of how work is done and institutional power is curbed. — Decentralized origins - DXdao was spawned through a collaboration between Gnosis and DAOstack, who wanted to build a DAO that was decentralized from the beginning and one that could "scale to be the largest organization in the world". The two jointly launched dxDAO but did not want to be founders and did not set up any legal entity specific for dxDAO. Instead, governance power in DXdao (Reputation) was distributed to 399 Ethereum addresses around the world. These addresses had participated in the initial staking period either by locking up ETH or ERC20 tokens, trading on the DutchX protocol or in exchange for GEN, DAOstack's token, which is needed for holographic consensus, DXdao's quorum management tool. — Core tenets - Decentralization has been the driving force of DXdao since its launch and as reaffirmed in ...
---

DXdao Announces Infinite, A Collection of Hacker-first Hackathons.


Infinite Hackathons Genesis Edition, Bogotá Colombia, 7–9 October 2022. — Welcome to the Infinite. What can be done to make a hackathon unique, educational, and, well, enjoyable? How can you drown out the noise and concentrate on buidling? Infinite Hackathons intends to answer these challenges by hosting the first hackathon devoted solely to hackers, led by a group of long-term Ethereum and decentralization maximalists. Infinite arose from an innate desire to provide the industry with a special type of hackathon — a more intimate experience where hackers can come to learn with minimal interruptions. Hackers will be able to unleash their innovative and creative energy while avoiding distractions, inefficiencies, and other unnecessary fuss. With countless hackathons to weigh in on, the Infinite squad has drawn on this wealth of knowledge and experience to bring you Infinite Genesis Edition, a first-of-its-kind, hacker-first hackathon. — What Makes Infinite Genesis Edition Different? - Focus and Fun. Infinite Genesis Edition is solely dedicated to providing the greatest experience possible for hackers, with every aspect of the hackathon considered through their perspective. The venue, hacking process, judging system, mentorships, and rewards have all been meticulously planned to provide the greatest hacking experience possible. Infinite Genesis Edition has opted not to seek outside sponsors in order to minim...
---

DXdao Month in Review | June 2022


June was a wild month in crypto markets, but despite the turbulence the DXdao community kept its head down and kept building. — Swapr Odyssey and Beta V13 - The Arbitrum network has prepared a fun community engagement event titled "Arbitrum Odyssey". Users were required to vote on-chain for their favorite project in each bracket, ultimately resulting in 7 weeks of fun interactivity and rewards for your favorite Arbitrum projects. The best part? Swapr has clinched its seat at the high table, beating out community powerhouses Yearn Finance, Frax Finance and Future Swap. The Swapr community is incredibly excited for the opportunity, being featured on week 6 alongside Dodo. Odyssey participants will be urged to complete some special tasks on Swapr Arbitrum to become eligible for a Swapr branded NFT and continue their journey through the cosmos. Want to learn more or follow along? Head on over to the Odyssey discussion channels in the Arbitrum Discord. Rumor has it, Arbinauts may be the first to partake in Swapr's own journey through time and space…🤫 — Audits, Audits, Audits - DXdao's DeFi and governance products may manage billions of dollars one day, so it is paramount to ensure their security and audit the underlying smart contracts. This has increased over the last two months with a major audit from Sigma Prime for DXgov's guilds smart contracts as well as audits for the v1 version of Carrot. Car...
---

DXdao Month in Review | May 2022


DXgov one step closer to a complete DAO product suite - The DXgov squad, which builds governance products for DXdao and other DAOs, has been hard at work on a host of initiatives focused on secure, decentralized governance. The squad is currently reviewing an audit of the smart contract for its Guilds governance structure, a lightweight ERC20 governance system. Once completed, a new front-end will be integrated and be ready to use by any project looking to upgrade their governance from the Snapshot + multisig model. The first to use Guilds — still brainstorming names — will be Swapr. SWPR token holders will have the ability to launch liquidity mining campaigns and manage their own treasury. There have also been some developments on the DXdao governance side of DXgov. DXvote, a decentralized front-end that enables governance on Ethereum mainnet, Gnosis Chain and Arbitrum One, is moving towards a two-pronged approach for its governance applications. The legacy application remains the most secure way for REP holders to govern DXdao, but a new application — based off of work done for the Guilds framework — will be built that will be usable by DXdao or any other DAO. There is lots more in Ross's DXgov Q2ish Report & Update. There are also whispers of a new DXgov branding effort. — Swapr Celebrates Important Milestones - This May featured several very important milestones for Swapr; the squad to...
---

DXdao Month in Review | April 2022


ETHAmsterdam - What a week! DXdao descended upon Amsterdam in April and participated in a wide array of conferences, meetups, hackathons, and parties. The energy in Amsterdam was palpable with many excited about the upcoming merge, questions about L2 and scalability as well as the rise of MEV, but running through all of those were questions about governance.A fun ETHAmsterdam collage. The week started at The DAOist Global Governance Gathering, where DXdao was a patron sponsor and hosted an in-conference nail salon. DXdao contributors Sky, Melanie, and Chris were speakers at the event. Sky did a workshop on Carrot, while Melanie sat on a panel about best practices for HR in Web3. You can check out Chris's talk at the GGG on How DAO Sovereignty Evolved. At the Schelling Point Conference, Sky presented on the Carrot Awareness Activation Campaign that DXdao launched in Amsterdam. The initiative leveraged Carrot, a platform for programmable incentives, to try and spread awareness and attract major followers to DXdao's Twitter. DXdao contributors handed out flyers with a QR code to receive Carrot tokens that would pay off if a certain milestone was met — getting major Crypto Twitter Personalities to follow @DXdao. Sky has a great write-up in the forum reflecting on the learnings from the Carrot Awareness Activation Campaign. There were lots of other highlights of the week from a DXdao-Yearn panel at the Livepeer event to D...
---

DXdao launches first-ever KPI-based Awareness Mining campaign using Carrot.eth


A $50k KPI-based Awareness Mining campaign set during ETH Amsterdam week. — During the week of Ethereum's Devconnect week in Amsterdam, a Carrot.eth campaign focused on increasing the Twitter following of DXdao will run amongst the Ethereum community. A $50,000 activation will be launched on Carrot.eth with the goal to create a fun, engaging experience using Carrot tokens that can generate community awareness of DXdao and its products Carrot and Swapr while seeking to achieve a marketing goal benefiting the DXdao community. — Background - Many communities have a hard time driving behaviors or achieving targeted goals among their communities. To help solve this, DXdao built Carrot, a simple way to create and deploy community incentive campaigns, to easily align the economic interests of communities and protocols. Launched in 2021, Carrot is an easy-to-use platform that allows projects to create community-driven programmable incentives. Carrot has been used for smarter next-generation liquidity incentives, aka Farming 2.0, and also in a partnership grant agreement where KPIs affect the grant payout. The DXdao community is now introducing a novel use of Carrot to incentivize increased awareness of DXdao and its products called Awareness Mining. — The activation has a number of goals:. — Increase the number of people that are aware of DXdao, Carrot.eth, and Swapr.eth, Get Carrot tokens into the hands o...
---
---
---
Crypto Lender Nexo Acquires Stake in US Chartered Bank


Leading cryptocurrency lender Nexo has acquired a stake in Hulett Bancorp (DBA Mode Eleven) and its subsidiary federally chartered bank Summit National Bank, regulated under the US Office of the Comptroller of the Currency. The deal will allow the crypto lender, which has around $4 billion in assets under management, to further scale its financial product offerings across the US crypto market and strengthen its foothold in the region. Nexo to Offer Crypto Services to US Customers Under the acquisition agreement, Nexo will offer retail and institutional customers in the US a broad range of services, including opening bank accounts, asset-backed loans, and card programs. The company will also provide users with escrow and custodial solutions through Summit National Bank infrastructure. In return, the US chartered bank will leverage Nexo's experience and position as one of the leading lenders in the crypto industry to bridge the gap between traditional finance and Web 3. The bank will benefit from Nexo's complete suite of products and services to satisfy customers' needs as it migrates to a modern financial institution. The new collaboration aligns with the bank's mission to reinvent itself and its offerings to join the emerging economy as a regulated financial institution in the United States. Summit National Bank was established in 1984 with four branches in Montana and Idaho. 'We are excited to be partnering with Nexo as we combine Summit...
---
Ethereum Blockchain Migrates to Proof of Stake After Completion of The M...


The Ethereum blockchain officially migrated to the proof-of-stake (PoS) consensus mechanism as the anticipated 'Merge' finally occurred around block height 15537391 on September 15. The protocol's co-founder Vitalik Buterin has described The Merge as 'a big moment for the Ethereum ecosystem.'ETH Merges on September 15 as Predicted After months of waiting and tension, The Merge - the Ethereum blockchain's much-anticipated migration to a proof-of-stake (PoS) consensus mechanism - has happened. As some players in the space, including one of the protocol's co-founders Vitalik Buterin had hoped, The Merge occurred on September 15 around block height 15537391 at around 2:42:42 a.m. ET. In his reaction following The Merge, Buterin tweeted: And we finalized! Happy merge all. This is a big moment for the Ethereum ecosystem. Everyone who helped make the merge happen should feel very proud today. In terms of the network's hashrate, data shows that it dropped from over 807 TH/s (terahash per second) 24 hours earlier to just under 750 TH/s minutes after the event. Compared with the week before the migration, the hash rate appeared not to have plummeted by as much as 50% as predicted. While Ethereum ceased to be a proof-of-work (PoW) blockchain immediately after The Merge, not all miners went along with the decision to migrate. As previously reported by Bitcoin.com News, miners opposed to The Merge are expected to continue mining other assets such as ETHW, as well as already established P...
---
The Merge is Official: Ethereum's Transition to Proof of Stake Now Compl...


What was arguably the most highly-anticipated event in the cryptocurrency space over the past few years is now complete. Ethereum's proof-of-work mainnet officially merged with the proof-of-stake Beacon Chain, marking the official transition of the entire protocol to PoS. The Merge is Official The Paris upgrade, which is more commonly referred to as 'the Merge,' just went through at a Total Terminal Difficulty of 58750000000000000000000. This marked the official transition of Ethereum from a proof-of-work consensus algorithm to one that's governed by proof-of-stake. It's also introducing entirely different token emission dynamics and tokenomics to the protocol that are expected to have considerable long-term effects on the entire ecosystem. The Merge itself marks the consolidation of the consensus layer (formerly the Beacon Chain) and the execution layer (formerly the PoW chain). Perhaps one of the impacts with the most significant economic implications for ETH holders is the fact that mining is officially halted. This will reduce the emission of fresh ETH to the market by some 90%, essentially reducing the amount of money needed to support current prices substantially. Even though the Merge is now complete, it's important to note that there's still a long road ahead for Ethereum to fulfill the vision of its team. What's Next? The promise of Ethereum's transition to Proof-of-Stake is one that exceeds reduced ETH emissions and is more focused on optimizing the network for grea...
---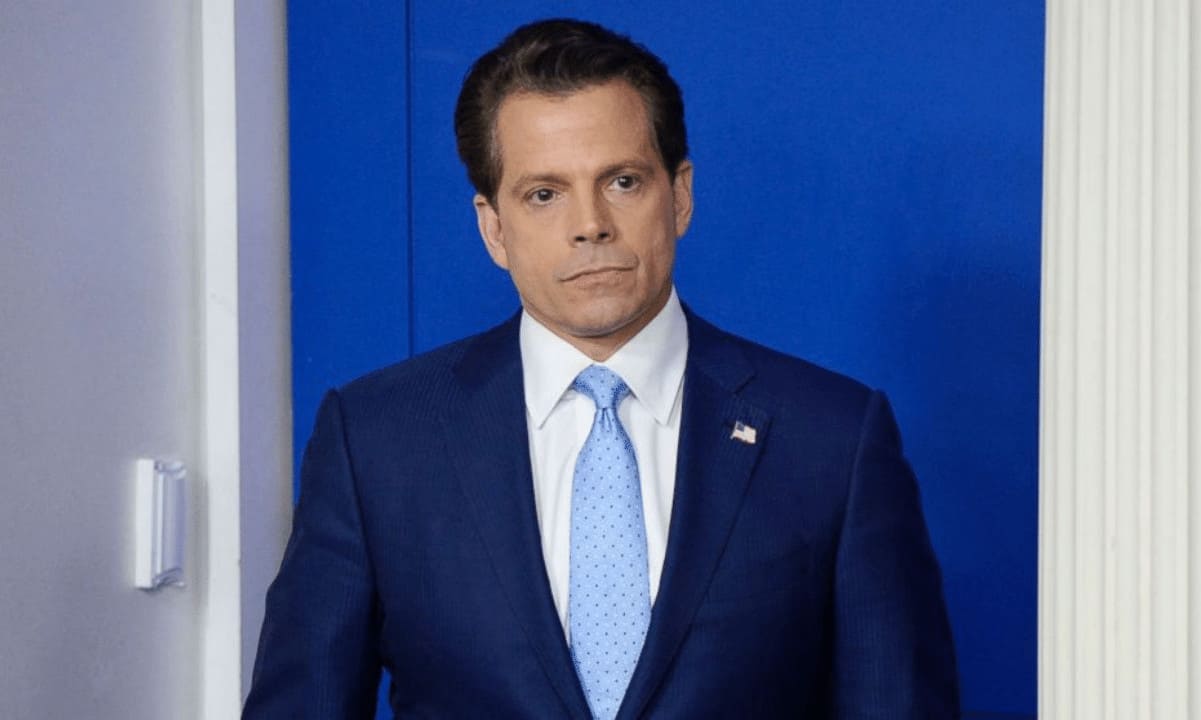 FTX Ventures to Acquire 30% Stake in Anthony Scaramucci's SkyBridge (Rep...


After the market turmoil that brought massive pain to numerous crypto-related companies, FTX continues to channel money into such entities. The latest one in which the SBF-spearheaded organization will acquire a large stake is SkyBridge Capital. According to a CNBC report from earlier on September 9, FTX Ventures will take a 30% stake in SkyBridge Capital. The leaders of the two entities - Sam Bankman-Fried and Anthony Scaramucci, are set to provide further details on the deal later today. SkyBridge will reportedly use a portion of the funds (around $40 million) to pay old investors and strengthen its balance sheet. The firm began struggling due to its substantial exposure to the cryptocurrency industry after the market sank a few months ago. As such, its flagship fund, as well as other company products, saw a significant investor exodus, as reported before. SkyBridge also had to pause withdrawals for one fund that actually had exposure to FTX. Scaramucci later admitted that going so big on bitcoin and the entire industry could have been a short-term mistake. FTX, on the other hand, has been on a buying/investing spree in the past few months, offering to acquire portions in many of the struggling companies, such as BlockFi and Voyager Digital. The post FTX Ventures to Acquire 30% Stake in Anthony Scaramucci's SkyBridge (Report) appeared first on CryptoPotato.
---
Huobi's Founder Looking to Sell His Stake in the Company for $3 Billion ...


The founder of the cryptocurrency exchange Huobi Group - Leon Li - is said to be in talks with numerous investors regarding selling his majority stake in the firm for nearly $3 billion. Some of those in discussion with him are supposedly Justin Sun and Sam Bankman-Fried. As reported by Bloomberg, the Chinese crypto mogul Leon Li seeks to sell his stake in Huobi, which represents 60% of the entity he established nearly ten years ago. According to people familiar with the matter, Li has informed major financial backers of his firm, including ZhenFund and Sequoia China, about his decision. The deal (which is expected to range between $2 billion and $3 billion) could be signed as soon as the end of August. A spokesman confirmed Li's intentions, saying: He hopes that the new shareholders will be more powerful and resourceful and that they will value the Huobi brand and invest more capital and energy to drive the growth of Huobi. Prominent names in the sector, such as Justin Sun and Sam Bankman-Fried, are rumored to be some of the potential buyers. However, Sun said he had not discussed the deal with Li, while an FTX spokesperson declined to comment. A separate report released a month ago also hinted at Li's intentions to sell his stake in the trading venue. Back then, many joked that Sam Bankman-Fried had the best chances to ink an agreement with Huobi's executive since FTX had been on a shopping spree during the bear market. Huobi Group is among the leading crypto exchange wor...
---
Report: Huobi to Start Layoffs That Could 'Exceed 30%'&mdash...


According to the Chinese journalist Colin Wu, otherwise known as 'Wu Blockchain,' the cryptocurrency company Huobi may lay off 30% of the firm's staff due to 'a sharp drop in revenue.' Furthermore, the reporter claims that Huobi's co-founder Leon Li is reportedly looking to sell a large stake in the digital assets company.Colin Wu Reports Layoffs Are Coming to Huobi and the Alleged Sale of 50% Stake On June 28, 2022, Colin Wu, the local cryptocurrency and blockchain journalist from China, explained that Huobi 'will start layoffs, which may exceed 30%.' Layoffs have been plaguing the crypto industry as companies like Blockfi, Coinbase, Gemini, Bitso, Buenbit, Rain Financial, Bybit, and 2TM have let employees go. The crypto winter and volatile markets have been the main reason why executives have decided to cut workforce numbers. Wu detailed that 'the main reason' why Huobi is laying off staff is because of 'the sharp drop in revenue after the removal of all Chinese users.' However, there has been no official announcement about such actions stemming from official Huobi sources. A company spokesperson did explain to Coindesk reporter Oliver Knight on June 28, that Huobi is in the process of reviewing the firm's policies. 'Due to the current market environment, Huobi Global is in the process of reviewing both its hiring policies and its current manpower, with the goal of re-aligning them to its operational needs. Further to such review, layoffs are a possibility,' the Huobi repr...
---
Huobi's Founder Li Lin Reportedly Looking to Sell His Stake


New reports claimed that Li Lin is aiming for an exit from the company he helped found years ago. The executive owns a majority stake at Huobi, with over 50%. The blockchain journalist Colin Wu took it to Twitter earlier today to inform that Lin has decided to liquidate his majority stake in the cryptocurrency exchange, indicating that he "currently holds more than 50% of the shares." EXCLUSIVE: Huobi founder Li Lin is looking to sell his stake in Huobi. Li Lin currently holds more than 50% of the shares. The second largest shareholder of Huobi is Sequoia China. Huobi's revenue plummeted after it wiped out all Chinese users and is laying off staff. https://t.co/67KOlW9aT9 — Wu Blockchain (@WuBlockchain) July 1, 2022 Huobi is among the largest digital asset trading platforms and was well-positioned within the top three in terms of volume and user base until recently. Wu even said that Huobi was the second-most profitable exchange last year, with over $1 billion in profits. However, the firm experienced severe drawbacks last year when the Chinese clampdown forced it to close shop, which harmed its revenue massively. The market-wide corrections in the past eight months or so have not helped either. As previously reported, Huobi joined other crypto exchanges, such as Coinbase, CryptoCom, Bybit, etc., and said it will lay off a significant portion of its employees. According to Wu, the Chinese branch of Sequoia is the second-largest shareholder of Huob...
---
FTX Reportedly Planning to Acquire a Stake in BlockFi


Major cryptocurrency exchange FTX is looking to purchase a stake in struggling digital asset lender BlockFi, shortly after the latter received a $250 million revolving credit from the SBF-spearheaded company. According to a report by the Wall Street Journal, anonymous sources revealed that talks between FTX and BlockFi were still ongoing, and no decision has been made. As recently reported by CryptoPotato, BlockFi CEO Zac Prince revealed that the crypto lender took a revolving credit worth $250 million from Sam Bankman-Fried's FTX. Prince further said: 'This agreement also unlocks future collaboration and innovation between BlockFi & FTX as we work to accelerate prosperity worldwide through crypto financial services. This is a significant step forward in our commitment to the strength and accessibility of crypto markets.' The BlockFi head later explained that the credit facility from FTX was both an 'offensive and defensive move,' adding that the funds will be used to safeguard clients' funds. Before the loan, BlockFi reduced its workforce by 20% in response to the bearish cryptocurrency market. Meanwhile, billionaire Sam Bankman-Fried, also known as SBF, and his companies have offered bailouts to crypto companies affected by the market pullback. Quantitative cryptocurrency trading firm Alameda Research issued a loan worth over $500 million in cash, USDC, and bitcoin to Voyager Digital. SBF earlier suggested that major cryptocurrency firms should step in to help 'stem co...
---
Ethereum Proof of Stake Merge Goes Live on Ropsten Testnet


The Ropsten testnet – Ethereum's longest-running testnet – implemented the long-awaited "Merge" with the Beacon chain on Wednesday. The upgrade brings Ethereum one step closer to its long-awaited change to a proof of stake consensus mechanism. Ropsten allows for development and testing before changes are implemented on the Ethereum mainnet. "The Merge" will be the most significant upgrade ever undergone by Ethereum. The testnet is identical to Ethereum's mainnet, but doesn't put any real funds at risk. Ethereum core developer Terence Tsao first announced that the configuration for Ropsten's beacon chain had been merged on May 18th. Client releases began on May 30th, with the full testnet transition slated for today. The Bellatrix upgrade then successfully launched on June 2nd, as the final upgrade necessary before the full Ropsten merge. As of 16:09 UST on Wednesday, Ropsten's proof of work chain reached a terminal total difficulty above 50 quadrillion, and stopped importing blocks on that chain segment. "Terminal Total Difficulty" refers to a pre-determined difficulty value at which the merge needed to take place. After that, proof of stake validators began creating blocks on a continuous chain built from the former proof of work history. Proof of stake is expected to make Ethereum a more energy-efficient blockchain, while also lowering transaction fees substantially. At the moment, high transaction fee...
---
Twitter Shares Soared as Musk Increased his Personal Stake in the Deal


The CEO of Tesla and SpaceX - Elon Musk - increased his personal financial commitment to the Twitter acquisition to $33.5 billion. The initiative moved the entrepreneur closer to purchasing the social media platform and its shares jumped by over 6% after hours. Getting Closer to a Deal Last month, one of the most influential people of our time - Elon Musk - purchased over 70,000,000 Twitter shares (9.2% of the company's stake). Shortly after, he revealed intentions to buy the social media giant and transform it into a private company. The billionaire argued that Twitter has 'extraordinary potential,' and he can help 'unlock it.' At the end of April, the firm accepted Musk's $44 billion offer to privatize it. However, earlier this month, Tesla's CEO put the deal on hold due to certain issues that need to be solved before officially shaking hands. He insisted that Twitter removes all fake accounts and does its best against scams that sometimes occur on the platform. And while both ends have been relatively quiet on the matter in the past few weeks, a new filing disclosed that the deal might be getting closer to a conclusion. Musk increased his personal financial commitment for the acquisition to $33.5 billion while also securing an additional $6.25 billion in equity financing. Twitter's stocks reacted positively to the news, spiking by over 6% after hours. Later on, it declined slightly and is currently nearly 4% up from the day before. It is worth noting that the previous news...
---
FTX's Sam Bankman-Fried Buys 7.6% Stake in Robinhood, HOOD Surges ...


Sam Bankman-Fried, the CEO of leading crypto exchange FTX, has purchased a 7.6% stake in the online trading platform Robinhood. According to a Thursday filing with the US Securities and Exchange Commission (SEC), the billionaire's shares are worth $648 million, purchased at an average price of $11.52. Of note, the deal involved Emergent Fidelity Technologies and Robinhood. Bankman-Fried is the sole director and majority owner of the former. Following the news, Robinhood (HOOD) stock spiked 36% in the after-hours trading session. The price later retracted and was up 24% as of reporting time, MarketWatch shows. Just before the announcement, the firm's shares were trading at an all-time low of $7.73. Compared to HOOD's IPO price of July 2021, this is an over 75% shave-off. Bankman-Fried's acquisition has, therefore, brought some relief to Robinhood's investors. SBF Acquires Stake in Robinhood Per the filing with the US regulator, Bankman-Fried bought a stake in Robinhood because he regards it as an "attractive investment." Robinhood, through its communications team, echoed this statement in a tweet reading: "Of course, we think it is an attractive investment too." Additionally, the document goes on to say that the shares are an "investment." As such, the Bankman-Fried does not plan on "changing or influencing" Robinhood. The document, however, clarifies that he will, time and again, "engage in di...
---
What To Stake in 2022: Zilliqa Blockchain in figures


Citing the official crypto developers' resource, CoinDesk reported that the Ethereum Foundation has rescheduled the transition to the Proof-Of-Stake consensus algorithm. The Eth1 and Eth2 networks merger with the subsequent abandonment of mining as a means of transaction validation was planned for late 2021 - early 2022. Now, the developers aim to implement Proof-Of-Stake between Q1 to Q2 2022. Thus, miners receive extra time to withdraw profit from their GPU, which can adversely affect the availability of GPUs in retail. However, staking enthusiasts shouldn't just sit around waiting for this big day. Moreover, this is not the first time Buterin's team has postponed it. Meantime, we offer one up-and-coming project - Zilliqa. It is one of the fastest-growing blockchains worldwide that offers its users DeFi and the simplest way to create user-friendly dApps. This is an open and transparent platform with marketplaces where users can mint items and turn them into unchangeable and tamper-proof NFTs. Zilliqa embraces Metapolis, a groundbreaking metaverse-as-a-service (MaaS) platform built on the top of Zilliqa blockchain. The Zilliqa blockchain is safe and secure. It was developed by the brightest minds and experienced people in the industry. The platform offers lower transaction fees and developer-friendly smart contract language. Its consensus protocol was designed with sustainability in mind. As the network grows, the transaction capacity increases too. As the Zilliqa blockchain...
---
Tesla CEO Elon Musk Takes Stake in Twitter — Analyst Says It Could...


Tesla CEO Elon Musk has taken a stake in Twitter Inc. after stating that he is 'giving serious thought' to building a new social media platform - one that prioritizes free speech. An analyst says this could eventually lead to a buyout. Elon Musk's Stake in Twitter Tesla and Spacex CEO Elon Musk disclosed that he has taken a 9.2% stake in Twitter Inc. in a filing with the U.S. Securities and Exchange Commission (SEC) Monday. The Elon Musk Revocable Trust, for which the Tesla boss is the sole trustee, now holds 73,486,938 shares of Twitter, the SEC filing details, adding that this amount represents 9.2% of Twitter's common stock, based on 800,641,166 shares outstanding as of Feb. 10. The stake is worth $2.89 billion, based on Twitter's closing price on Friday. Musk's investment in the social media giant came a little over a week after he said he is 'giving serious thought' to creating a new social media platform that would focus on free speech as a top priority. Musk, a frequent user of Twitter, also set up a poll on the platform asking his 80 million followers whether they believed Twitter rigorously adheres to the free speech principle. The Tesla boss hinted that the consequences of the poll 'will be important.' Over two million votes were counted and 70.4% said no. With the 9.2% stake, Musk has become Twitter's biggest shareholder. By comparison, Twitter founder Jack Dorsey, who stepped down as the CEO of the company last year, holds a 2.25% stake. While Musk's investment i...
---
More xDAI Stake (

#STAKE

) News