| | | |
| --- | --- | --- |
| | Solana | #SOL |
---
| | | | | |
| --- | --- | --- | --- | --- |
| SOL Price: | $24.28 | | Volume: | $0.3 B |
| All Time High: | $260 | | Market Cap: | $9 B |
---
---
| | | | | |
| --- | --- | --- | --- | --- |
| Circulating Supply: | 372,567,729 | | Exchanges: | 58 |
| Total Supply: | 540,055,691 | | Markets: | 205 |
| Max Supply: | — | | Pairs: | 93 |
---
---
---
The price of #SOL today is $24.28 USD.

The lowest SOL price for this period was $0, the highest was $24.28, and the exact current price of one SOL crypto coin is $24.28112.

The all-time high SOL coin price was $260.

Use our custom price calculator to see the hypothetical price of SOL with market cap of BTC or other crypto coins.
---
---
The code for Solana is #SOL.

Solana is 2.8 years old.
---
---
The current market capitalization for Solana is $9,046,360,294.

Solana is ranked #13 out of all coins, by market cap (and other factors).
---
---
There is a very large daily trading volume on #SOL.

Today's 24-hour trading volume across all exchanges for Solana is $251,837,832.
---
---
The circulating supply of SOL is 372,567,729 coins, which is 69% of the total coin supply.
---
---
SOL is the native coin for the Solana blockchain.

View the full list of Solana blockchain tokens.
---
---
SOL is well integrated with many pairings with other cryptocurrencies and is listed on at least 58 crypto exchanges.

View #SOL trading pairs and crypto exchanges that currently support #SOL purchase.
---
---
Note that there are multiple coins that share the code #SOL, and you can view them on our SOL disambiguation page.
---
---
---
---

Announcing the Solana Foundation x Serum DeFi Hackathon


Bringing blazing speed, low fees, and scalability to Decentralized Finance. — Register for the DeFi hackathon today at solana.com/defi for a chance to win up to $200k in prizes and an additional $200k in seed funding!** The Solana Foundation is excited to team up with Project Serum to host a global hackathon focused on DeFi! Registration for the event is now open, and the hackathon will run from February 15 through March 1st. Make sure to sign up here!Need some inspiration on what to build? Check out the list of project ideas to explore Public blockchains have enabled the proliferation of decentralized markets and are establishing a more open, transparent, and efficient financial system. The hackathon aims to bring together developers, designers, business operators, and entrepreneurs from around the world to experiment and deploy apps/tools that catapult the DeFi ecosystem forward. Anyone with an Internet connection can join, the only requirement is for builders to incorporate Solana or Serum into their project submissions. The event is supported by leading projects including Aave, Chainlink, SushiSwap, Circle, CoinGecko, and more. There is also an all-star lineup of judges and speakers from across the crypto space that are scheduled to present via live-stream throughout the registration period and hackathon. See the full event schedule at solana.com/defi. About the Hackathon By leveraging Solana's speed, low fees, a...
---

Year In Review 2020


Solana Year in Review 2020Intro 2020 was a difficult and challenging year for many. Despite the global challenges, the entire Solana ecosystem flourished and grew exponentially. Overcoming many exigent tasks, Solana saw its most accomplished year to date. From launching Mainnet Beta, to growing a dedicated global community of over 650k, to onboarding over 350 validators, to partnering with leading projects such as Audius, Circle, Chainlink, Serum, Terra, Akash, and many others, and much more. Solana would not be what it is without the dedicated builders, community members, open-source contributors, and validators. On behalf of the Solana Foundation, thank you for joining us on this exciting journey to scale crypto globally. If you're just learning about Solana, here are a few resources to get you started. Make sure to join our Discord for direct contact with an engineer, review our detailed documentation for a deep dive into Solana, and make sure to follow us on Twitter for daily updates.Ecosystem Overview Solana has grown substantially over the course of 2020, with projects such as Serum, Chainlink, Terra, Audius, USDC, and USDT all joining the Solana ecosystem. Here are some high-level stats since Mainnet Beta launch earlier in the year:Over 100 project integrations spanning DeFi, Blockchain Gaming, and Web3 verticals350+ active validators distributed across the globe8.3 billion transactions on-chain and countingOver ...
---

Solana Ecosystem News


A look into the growing number of projects building on Solana. This post will be updated on a bi-weekly basis with the latest news. There are now over 120 projects in the Solana ecosystem and counting! To celebrate these milestones, the Solana Foundation will be releasing a bi-weekly ecosystem update highlighting the vast array of projects using the Solana blockchain. Among these projects include unique wallet solutions, decentralized exchanges, lending protocols, staking platforms, digital games, storage solutions, and much more. The Solana ecosystem continues to grow stronger each day and we want to ensure the community gets notified of all the new projects entering the ecosystem, as well as key updates from existing teams. It's been quite the journey and we are excited to have you with us. For anyone thinking about building on Solana, currently part of the Solana ecosystem, or anyone curious for more information please visit https://solana.com/ecosystem. On this page, you can apply for a grant, submit your project to be listed, and browse all builders in the Solana ecosystem. Ecosystem Highlights Volume FourThe SushiSwap community votes to integrate Raydium into the Sushi ecosystemUSDT is now natively supported on SolanaPARISQ integration with Solana is now live on their web portalDeFi Prime Brokerage Protocol and cross-chain decentralized wallet, Oxygen, launches on Solana/Serum.Mango Markets shares their vision to ...
---

Mainnet Beta Stall - Postmortem


On Friday, December 4th at 1:46pm UTC, Solana's Mainnet Beta network halted new block confirmations, which resulted in a temporary outage. The core developer team and Solana validator community immediately responded and were able to successfully restart the network within 6 hours. This feat required consensus across 393 validators in many different time zones; while the community quickly diagnosed the issue, the majority of the outage time was due to waiting for sufficient stake weight to come back online. To be clear, no funds were at risk as a result of the network halt, and no decentralized exchange trades were at risk due to the reboot. As mentioned before, the Solana network waves a Beta flag to indicate the network is still new.Cause A validator booted up two instances of their machine and it started transmitting multiple different blocks for the same slot, eventually creating 3 different unconfirmed minority partitions of the network. This very specific set of attempted simultaneous block propagations led the network to stall because the partitions could not download different suggested blocks from each other. The stall was due to a known issue in the block propagation/repair path where duplicate blocks for the same slot cannot be repaired between partitions. If a similar partition was created by the same leader, with the same timing, same voting pattern by all the validators, but on two different slots, the network...
---

Announcing The SOLAR Bridge


Bridging Solana ledger data onto Arweave's Permanent Network. — Today, Bering Waters, a leading OTC, venture, and technology group based in Hong Kong, announced the "SOLAR Bridge," a first-of-its-kind bridge linking Solana and Arweave. The bridge is now live and was entirely designed, built, and funded as part of Bering Waters commitment to the Solana and Arweave ecosystems. This bridge is a significant development in Solana's continued growth, making it the first blockchain to move and store its transaction history on a dedicated storage network. High-performance blockchains like Solana create an immense amount of data due to the increased amount of block production. Censorship resistant availability of the entire ledger history is necessary for allowing network participants to audit the current state. Solana produces blocks every 400 milliseconds, and the network recently passed 50 million cumulative blocks since its inception in March 2020. Currently, Solana can support up to 50,000 transactions per second and is averaging around 80,000,000 transactions per day. This is only the beginning as the network ecosystem continues to grow at lightning speed. To put these numbers in perspective, the Solana blockchain has produced more than two times the number of blocks as Ethereum, Bitcoin, Polkadot, Algorand, and Cosmos blockchains combined. Arweave is a powerful new protocol that runs a decentralized, permanent ne...
---

Solana Network Update — Live Updates


Solana Network Update — Live UpdatesSolana network outage on December 4th, 2020 At approximately 1:46pm UTC on December 4th, 2020, the Solana Mainnet Beta cluster stopped producing blocks at slot 53,180,900, which prevented any new transactions from being confirmed. The Solana team is actively working with the validator community to restart the network. No funds are at risk, and the team's primary focus is performing a smooth restart of the network. As information unfolds, we will continue to provide updates in this post, on Discord, and on our social platforms.UPDATE: As of 9:30pm UTC 12/7/20, Solana Engineers have identified the issue and are working on a post-mortem. Again, no funds are at risk and the network is functioning normally. Once the issue is fully patched and validators update to the fix, a comprehensive post-mortem will be published. While we work on the fix, we would like to thank the passionate and diligent global network of validators who identified this issue and coordinated to restart the network.Live Updates 1:46pm UTC: The Mainnet Beta network halted new block confirmation. Validators began to work with the team in Discord to identify the issue. 2:02pm UTC: DevOps began their investigation into the root cause of the issue. 2:18pm UTC: The validator community began collecting logs in GitHub to assist with the diagnosis. 2:45pm UTC: Initial cluster restart plans were assembled. 4:22pm UTC: The ...
---

Announcing the Winners of Solana's Inaugural Hackathon


With over 1,000 registrations & 60+ project submissions from builders globally!. — To accelerate the already rapid growth of the ecosystem, the Solana Foundation hosted its first online hackathon, bringing industry leaders and builders from around the world together for two weeks of hacking on Solana. Even though the event revolved around Wormhole, a new bi-directional bridge with Ethereum, participants were encouraged to build any project that could impact the ecosystem. Over 1,000 builders registered for the Solana Wormhole hackathon, with 60+ final project submissions spanning DeFi, Web3, NFT gaming, and core infrastructure. Thank you to all who joined and created impactful products for the Solana ecosystem! We'd also like to thank our all-star lineup of judges and speakers who participated in live panels throughout the hackathon. Take a look at all the project submissions in the public directory at solana.com/hackathon. Beyond engaging with talented teams worldwide, the hackathon allowed the Solana Foundation to improve essential documentation, tooling, and other educational resources to better serve developers integrating with Solana. If you signed up for the hackathon, it would be very much appreciated if you could fill out this brief survey to give additional feedback on how to improve Solana's developer experience. The quality and diversity of projects were impressive. However, there were 14 submissions t...
---

Solana Foundation Grants — Wave One


Solana Foundation Grants — Wave One Solana's ecosystem has been expanding rapidly since the mainnet beta launch earlier this year. To accelerate the growth of the ecosystem, the Solana Foundation has started awarding grants to promising teams building projects ranging from protocol infrastructure to end-user applications. Today, the Solana Foundation is excited to announce the first wave of recipients into the Grants Program! Each of the 12 projects below brings a talented team and a strong vision to the Solana ecosystem. The Foundation is looking forward to working collaboratively with these teams and expanding the program through the end of the year and into 2021. If you're building in the crypto space and are in need of funding, please reach out at solana.com/grants. Oracles — Chainlink Integration by C.Dot C.Dot was awarded this grant to integrate Chainlink oracles into Solana to enable a high-performance oracle that could provide on-chain price updates leveraging Solana's sub-second block times and low transaction fees for an economically stable oracle solution. Bridges — Terra/Ethereum/Solana PoA Bridge by Everstake Everstake is an infrastructure providing core PoS staking services and is building out a Tendermint/Solana/ETH bridge. Bridges — Arweave and Solana Ledger Storage Bridge by Bering Waters Bering Waters is one of the leading OTC desks and has partnered with Ubik Group to delive...
---

Announcing the Solana Foundation Delegation Strategy


Allocating 100 million SOL toward censorship resistance. — This is the first post in a three-part blog series on initiatives the Solana Foundation is undertaking to enhance the network's censorship resistance over the coming months. This post announces the Foundation's new stake delegation strategy, while the following two posts will cover the launch of inflation and staking pools, respectively. For additional questions please join the Solana Discord. — Overview. — The Solana Foundation is committed to growing the Solana network to become the most decentralized and censorship-resistant blockchain in the world. The Foundation continues to spend a significant amount of resources innovating on how to meet these goals today and over the long-term. In accordance with its charter, the Foundation is committing to delegate 100,000,000 SOL (over 80% of the Foundation's treasury) through an auto-delegation strategy that targets the following goals:Improve the network's censorship resistance and security by incentivizing an even stake distribution to avoid a small number of nodes accumulating a large majority of delegationsEncourage growth in the number of validators by providing a baseline delegation, the size of which is inversely related to the size of the number of nodes on the network, to lower-staked nodes to help make running a well-performing validator a financially feasible operation for new entrants t...
---

October Newsletter


👽 Wormhole Bridge released connecting Ethereum with Solana 🎧 Audius Brings Decentralized Music to Solana 💲 USDC-SPL is live with $25M already in circulation on Solana 🛠 Wormhole Hackathon Commences with 1,000+ builders participating 🖼 NFT Marketplace Launched on Serum 🎙 Wormhole Events with Compound, Aave, Curve, Balancer, and moreWormhole — Solana/Ethereum Bridge In partnership with Certus One, Solana announced Wormhole, the first of many bi-directional cross-chain bridges on Solana. Wormhole connects Ethereum to enable ERC-20 tokens to be converted into SPL Tokens, the token standard of the Solana blockchain. Wormhole grants existing projects, platforms, and communities the ability to seamlessly move tokenized assets across blockchains to benefit from Solana's high speed and low cost.Learn MoreAudius Joins The Solana Ecosystem Audius is the latest project to announce their move to Solana. Audius is one of the most popular apps in the crypto space, and the Solana Foundation is excited to welcome them to the ecosystem and support their mission in providing a music streaming platform that puts the power back into the hands of content creators. As Audius has grown, now with over 1 million monthly listeners, so has the gas fees and load times for users. To continue growing, the Audius team specced and built proofs of concept with over 20 layer 1 and layer 2 scaling solutions. After much research and tes...
---
---
---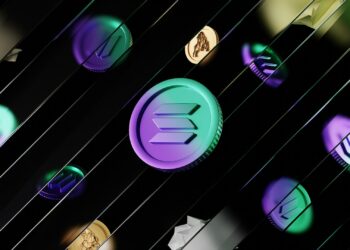 SOL Surges Nearly 7% As Team Preaches A Better Future For Solana


After Solana's unfortunate connection with the FTX crash last year, sending SOL below $10, the crypto asset has been thriving to rebound with the team's help. The Solana co-founders, in a blog post published earlier this week, commented on the 'crypto market 2022' while also preaching a better future for the Solana ecosystem. The co-founders said in the blog post: 2022 saw perhaps the steepest decline ever in the general public's trust in crypto. Much of the decline can be attributed to companies that did not practice the ideals of web3, and the disastrous events that followed are a direct result of their betrayal of the values we hold dear. Solana Growth Despite The Bear Market While praising the network for the survival of the FTX contagion, the Solana co-founders outlined Solana's growth over the bear market. According to the blog post citing a recent report from Electric Capital Developer, the network has recorded an 8% year-over-year growth of full-time developers on the network. They also added: The developer numbers on Solana are up 83% as of Dec. 2022 from a year earlier. There are now more than 2,000 monthly active developers building on Solana — second in raw numbers only to Ethereum.' Furthermore, part of the product of the bear market effect on Solana included a massive increase in the number of validators and adoption of the network and a second validator client introduced by a third party. It claims up to 0.6 million transactions per se...
---
Solana (SOL) Is The Biggest Opportunity This Cycle, Venture Capitalist C...


Chris Burniske, a co-founder of Placeholder VC, a venture capital firm that invests in decentralized networks and Web3 services, laid out his bull case for Solana in a new episode of the Bankless Podcast. The analyst was one of the few Solana's proponents who believed in the network's potential, even after the FTX collapse and the SOL price crash to $8.05 on Dec. 29, 2022. In the podcast, Burniske reiterated his bullish stance for Solana as a network, as well as the SOL token and its price. Why Solana Is Having The Biggest Bull Case According to Burniske, Solana is at an early stage at this point, like Ethereum was in 2018. Even though Ethereum is currently 'a much harder asset,' Solana is 'on the path to harden its asset and will continue to do so.' When asked if the SOL token will follow a similar path as Ether, which has become a form of money with its decreasing supply, the analyst said: Yes. I expect an evolution. When I look at SOL's inflation, and Placeholder has an internal tracker, it is 6% annually which is quite low from a yielding perspective for the people who are putting up capital. The reason for this is the current inflation of Solana to its peers. While ETH clearly tops the list with 0-1%, Solana ranks second with 6%, while other networks like Near with 20% and Avalanche with 22% have significantly higher inflation. 'The reason why this is super relevant is that valuation of proof of stake assets finds their footing around those yield rates, and I am not den...
---
What's Next For Solana As Bulls Face Rejection At $25?


The Solana price has been trading extremely close to its immediate price ceiling of $25, and the coin has been struggling below the level above. SOL price moved smoothly from the $20 mark to $26, but the bulls got tired at $26, which caused the coin to dip 7.7% on the daily chart. Over the last week, SOL has noted no considerable price movement. The technical outlook for SOL indicated that the price was inclining toward bullish momentum. Demand for the altcoin was still upbeat despite a downward movement in the buying strength. Buyers still outnumber sellers on the chart. If demand remains consistently in the positive zone, the SOL might end up challenging the $26 mark. As Bitcoin travels into the $24,000 zone, altcoins can be expected to move upward. If buying pressure notes a downtick further, the coin can fall in value before it jumps back above the $26 mark. The market capitalization of SOL increased, which meant that demand was on the upside for Solana. Solana Price Analysis: One-Day Chart SOL was trading at $23 at press time. The coin moved to the $26 mark, but the bulls gave up then. Since then, SOL has dropped below the $25 mark. Solana has to flip the resistance level into a support level; failing to do so, Solana might fall to the $20 level, as that was the altcoin's nearest support line. Overhead resistance for the coin stood at $26, allowing it to move close to $28. The amount of Solana traded in the last session was red, which indicated that the coin noted a fa...
---
Solana is Up 6% Daily, Here's the Key Resistance (SOL Price Analysis)


Solana continues to perform despite a decline in the buying volume, booking a 6% increase in the past 24h. Key Support levels: $20Key Resistance levels: $27 The resistance at $27 is keeping bulls in check. They have been rejected at that level on Saturday. In the process, SOL has formed an ascending triangle, and a major breakout is expected over the coming days. Should bulls fail, then the price can quickly fall to the $20 support. Chart by TradingView Trading Volume: The considerable buying volume has allowed Solana to remain on the offensive, but the momentum is fading. RSI: The daily RSI is just under 80 points and is making lower highs. This is bearish. MACD: The daily MACD is still bullish but may do a bearish cross at any moment based on the histogram, which is also making lower highs. Chart by TradingView Bias The bias for SOL is neutral at this time. Short-Term Prediction for SOL Price There are some clear signs that Solana may not be able to overtake the key resistance at $27. Buyers would really need to step up to achieve that, and the current volume and indicators don't show it. The post Solana is Up 6% Daily, Here's the Key Resistance (SOL Price Analysis) appeared first on CryptoPotato.
---
SOL Price Prediction: Solana Rally Could Gather Pace above $30


Solana is surging above $20 against the US Dollar. SOL price could extend its rally above the $26 and $30 resistance levels in the near term. Sol price started a fresh increase above the $20 and $22 levels against the US Dollar. The price is now trading above $22 and the 100 simple moving average (4-hours). There is a major bullish trend line forming with support near $23.05 on the 4-hours chart of the SOL/USD pair (data source from Kraken). The pair could rise further if it stays above the $22.00 and $20.00 support levels. Solana Price Rallies Over 10% This week, solana price formed a base and started a steady increase above the $20 level. There was a strong increase above the $22 resistance zone, similar to bitcoin and ethereum. The bulls even managed to pump the price above the $25 resistance. It traded to a new yearly high at $26.54 before there was a minor downside correction. There was a decline below the $24 level. The price declined below the 50% Fib retracement level of the upward wave from the $20.20 swing low to $26.54 high. Sol price is now trading above $22 and the 100 simple moving average (4-hours). There is also a major bullish trend line forming with support near $23.05 on the 4-hours chart of the SOL/USD pair. The pair is now trading comfortably above the 61.8% Fib retracement level of the upward wave from the $20.20 swing low to $26.54 high. The price is now rising and up over 8%. On the upside, an immediate resistance is near the $25 level. Source: SOLUS...
---
Crypto Markets Shed $30B as SOL, ADA, ETH, DOGE Retrace by 6%: Market Wa...


Bitcoin failed at over $23,000 and dipped by several hundred dollars, currently trading below that level. Most altcoins have retraced hard in the past 24 hours, including the recent high-flyers - Cardano, Solana, Polygon, and others. Bitcoin Dips Below $23K Bitcoin broke above its $17,000 nemesis at the start of the second week of the new year and hasn't looked back. The breakout led to more bullish sentiment, and the asset skyrocketed to over $20,000 by the end of that same week. The following one was quite positive as well, with BTC surging to $23,000 by the end of it. This resulted in charting a multi-month high during the weekend at over $23,300. More precisely, this was BTC's highest price tag since mid-September. The cryptocurrency spent the next few days sitting around that level. The past 24 hours, though, have brought some pain for the bulls as BTC slipped to $22,400. It has recovered some ground as of now, but it's still below $23,000. This decline comes amid reports that short-term investors have taken some profits. Its market cap is still below $440 billion, while its dominance over the alts has gone up to 42.6%. BTCUSD. Source: TradingView SOL, ADA, MATIC Drop Hard The altcoins are well in the green in the past few weeks as well, erasing the losses posted after the FTX debacle. Ethereum, for one, pumped from under $1,200 to over $1,650 within this timeframe. Now, though, ETH is below $1,600 after a 5.5% daily decline. Binance Coin fights to remain above $300 as i...
---
Money Leaves ADA, SOL To Small Cap Altcoins, Here's Where It's Headed


With the crypto market rally, altcoins have benefitted just as much as bitcoin. Digital assets across the space have been able to return to their pre-FTX collapse levels, signaling the start of a bull run. However, as the market begins to settle into this new normal, investors are moving gains around from larger cap assets to take advantage of possible price movement in smaller altcoins. Cycling Out Money To Small Cap Altcoins A recent report from on-chain data aggregation website Santiment shows that investors may be moving money out of larger cap coins such as Cardano and Solana and moving to small cap coins. This paints a picture of a rotation of funds rather than outright pulling money out of the crypto sector. Santiment notes that the large gains recorded by the likes of Solana, Cardano, and Polkadot are now being moved into smaller altcoins. Most of these coins are top 200 and below tokens with market caps lower than $300 million. The cycling of funds into these smaller altcoins is shown by their address activity. The image shared by Santiment shows a significant uptick in the address activities of these coins. Most notably, the uptick was seen from last week as a lot of these larger cap coins hit new local peaks. The small cap coins mentioned in the report are TRADE, RBN, SLP, PLSPAD, POND, MITX, MTH, and CBG. Most of these are coins flying under the radar. Ribbon Finance (RBN) which is the most prominent on the list is only at a $139.7 million market cap but has ri...
---
Solana (SOL) Network On Hyperdrive As TVL And NFT Trade Volume Soars


Solana (SOL) is on hyperdrive as the network quickly gains momentum in terms of liquidity which are seen at more than 300% as of press time. Following a sweeping price decline, Solana has turned the tide with metrics with flying colors. Here's a quick glance at SOL performance of late: SOL metrics and trustworthiness score looking positive Solana's TVL seen to jump higher Solana rolls out Saga Pass Cards There is sizeable growth seen both in terms of NFT with the rollout of the Saga Pass Cards and market cap. Solana was seen to nosedive the past couple of weeks, but it's now back on the top 10 cryptocurrencies list that is stacked at the green lane. SOL Price Gaining Traction According to price monitoring by Coingecko, SOL price is currently trading at $24.28, up 3.0% in the last seven days. Evidently, following the FTX crash, short-term traders and the bulls were fixated on SOL which unlocked roughly 100 million coins from different contacts which could have punched a hole in the market, driving the price of SOL to null or $0. But, that didn't happen as SOL holders chose to hold out their coins waiting for better days and not panic and sell their SOL holdings. True enough, the market gained traction and recovered with most assets moving north, including SOL which made the investors extremely happy with the gains. With this hypergrowth happening with Solana, the investors decided to accumulate longs which triggered SOL's open interest to acceler...
---
Solana Keeps Positive Radiance But Bears Could Dampen The Mood At This L...


In recent times, the Solana price has witnessed a considerable upward push, which made the coin breach important resistance levels. Over the last 24 hours, SOL has rallied close to 20%, and in a week's time, the altcoin has appreciated close to 40%. As Bitcoin's price has remained above $20,000, most altcoins have shown positive price momentum on their respective charts. If Bitcoin continues to climb higher, then short-term bullish momentum will prevail across the market. The technical outlook of Solana has pointed towards the bulls, but the chart also reveals that as the coin has been overbought, SOL would eventually witness a price correction. Accumulation remains high on the chart as demand for the coin has been at a multi-month high. Solana could present its buyers with buying opportunities; the coin might retrace on its chart and then rise again. The market capitalization of Solana increased, which meant that there had been an increase in buying strength. Currently, Solana has been trading at a 90% discount to its all-time high, which was secured in 2021. Solana Price Analysis: One-Day Chart SOL was priced at $25 at the time of writing. Solana pierced through many resistance levels. The $25 price mark has acted as stiff resistance for the coin; it is imperative that SOL stay put above that region to avoid bullish momentum from fading. Overhead resistance for the coin stood at $31, but before the altcoin gets to that level, SOL is bound to trade south. Local support for...
---
Biggest Movers: SOL up 20%, ADA Hits Highest Point Since November


Solana rose by as much as 20% Saturday, as crypto markets came alive to start the weekend. The token hit a 12-week high in today's session, breaking out of a key price ceiling in the process. Cardano also rose to its strongest point since November, with the global cryptocurrency market cap up 6.86% as of writing.Solana (SOL) Solana (SOL), was one of Saturday's notable gainers, as the token rose by as much as 20% in today's session. SOL/USD hit a high of $26.41 to start the weekend, which follows on from Friday's low at $21.27. As a result of this move, solana broke out of a key resistance level of $25.00, hitting its strongest point since November 8 in the process. Looking at the chart, the 14-day relative strength index (RSI) also broke out of a ceiling of its own at the 73.00 mark. As of writing, the index is tracking at 73.84, with the next visible resistance at the 81.00 zone. If bulls were to collide with this wall, then it is likely that solana could move above the $30.00 point. Cardano (ADA) Another big mover on the weekend was cardano (ADA), which also moved to its strongest point since November. Following a low of $0.3364 on Saturday, ADA/USD raced to an intraday peak of $0.3726 earlier today. This surge saw cardano jump to its strongest point in the past 12 weeks, breaking out of a resistance of $0.3650 in the process. As can be seen on the chart, the move took price strength to a ceiling of 73.00, however, it has so far failed to overcome this hurdle. Due to thi...
---
Crypto Market Cap Reclaims $1T as SOL, OKB, APT Explode by Double Digits...


Bitcoin soared by roughly $2,000 in the past several, charting its highest price position since mid-September. The altcoins are well in the green as well, with some, such as SOL and OKB, posting massive double-digit price increases. Bitcoin Sees 18-Week High The latest bitcoin surge came amid five bullish on-chain factors provided by CryptoQuant earlier this week. The asset had calmed after touching $21,600 and had retraced to just under $21,000. The bulls had a battle that continued for a few days seems to be won, at least for now, as BTC went through one of its most impressive overnight price surges in a while. It took it from below $21,000 to inches away from $23,000. Although it has still been unable to tap that level as of now, touching $22,800 is the highest price tag bitcoin has seen in 18 weeks. Somewhat expectedly, this price surge caused losses worth millions of dollars for over-leveraged traders, with the majority being short positions. The price pump has helped BTC's market cap to increase to almost $440 billion. Its dominance over the altcoins is also on the rise and is up to 42%. BTCUSD. Source: TradingView APT, SOL, OKB Skyrocket Although BTC's market dominance is increasing, several altcoins are actually outperforming the largest digital asset on a daily scale. Among those, Aptos' native token has taken the main stage with a mind-blowing 57% surge. As a result, APT has marked a multi-month high above $12. Next in line from the larger-cap altcoins are Solana, O...
---
Solana (SOL) Outperforms Top Coins With 28% Gains On Weekly Chart


Solana (SOL) recovered from the slight pullback yesterday, even when the general crypto market cap dropped today. SOL which has been on an uptrend in the past week saw a 28.44% increase during this time. This increase might be due to combined economic factors and Solana's growing utility among crypto users. What Is Driving The Price Of Solana? The Solana network is enjoying more attention from the increased crypto awareness and adoption among individual and institutional investors. Cardano (ADA), Which Is The Better Investment In 2023? The SOL network provides developers access and a framework to build DApps on its blockchain. For instance, Phantom, a crypto wallet, is hosted on the Solana blockchain. The wallet supports decentralized finance, staking, and NFT transactions for Solana users. Also, SolanaMobile, on Twitter, announced its intention to launch Solana Mobile Stack and Saga phones. The mobile phone will bring the Solana blockchain to the fingertips of users. Users are keen on the launch of the device, slated for this early this year. Additionally, as an altcoin, Solana correlates to bitcoin in price action. So, Bitcoin's recent rally and other economic factors might be influencing SOL's price. The macroeconomic factors affecting SOL price include a low Consumer Price Index (CPI) value for December 2022. The CPI notes the overall change in consumer prices in a specific timeframe. These factors combined could be responsible for SOL's price surge in the pa...
---
Biggest Movers: SOL Rebounds From Recent Losses, ATOM 5% Higher on Frida...


Cosmos raced higher for a second straight session, after recently snapping a four-day losing streak. Friday's move saw the token move closer to a key resistance level of $12.50. Solana also moved higher earlier in the day, as price bounced from a key support point. Cosmos (ATOM) Cosmos (ATOM), was one of Friday's notable gainers, as the token moved closer to a key resistance level. Following a low of $11.70 on Thursday, ATOM/USD raced to an intraday peak of $12.38 earlier today. As a result of this move, cosmos moved towards a resistance point at the $12.50 level, which was last hit on Monday. Looking at the chart, the 14-day relative strength index (RSI) is also hovering near a ceiling of its own, at 66.00. Currently, the index is tracking at 65.85, which could lead to marginal consolidation, with earlier bulls opting to liquidate their positions. However, should this aforementioned ceiling be broken, then it is likely that ATOM could move towards $13.00. Solana (SOL) Like ATOM, solana (SOL) also edged higher, as the token continued to move away from a support point at $20.00. SOL/USD rose to a high of $21.77 earlier in the session, and followed on from a low of $20.53 the day prior. Today's rally sees solana in a bullish attempt to regain market momentum, following recent declines in price. As can be seen on the chart, the move took place despite the RSI remaining below its own ceiling at 68.00. Due to this, earlier gains have somewhat eased, as traders seemed to be prep...
---
Crypto Price Analysis Jan-20: ETH, XRP, ADA, SOL, and DOT


This week, we take a closer look at Ethereum, Ripple, Cardano, Solana, and Polkadot. Ethereum (ETH) Ethereum managed to book a 9.5% increase in the past seven days despite this most recent pullback. However, buyers are now on the defensive because the price broke below the parabola that was formed in early January. This indicates that sellers may soon take over. Whenever a parabola is broken, that signals a change. In this case, Ethereum managed to reach $1,600 before sellers returned. This key resistance seems likely to hold in the near future since buyers appear to have lost their momentum. Looking ahead, a retest of the support found at $1,400 seems probable. This would constitute a healthy pullback and an expected move, considering the parabolic increase in the price during most of January. Chart by TradingView Ripple (XRP) XRP tried to break above the key resistance at 40 cents but failed. While the price did manage to register a 4% weekly increase, this was not enough to put bulls back in charge. For this reason, the cryptocurrency may hover under the key resistance and consolidate in the near term. XRP appears to be entering into a flat trend where both bulls and bears trade places in controlling the price action. With good support at 36 cents, it could continue to bounce between the key levels for some time until a decisive breakout. Looking ahead, the bias for this cryptocurrency leans bullish on higher timeframes (weekly), and this cooldown may be a temporary stop....
---
FTX's $5.5 Billion in Alleged 'Liquid Assets' Includes Locked SOL Cache ...


Two days ago, bankruptcy administrators and FTX debtors published an update for unsecured creditors claiming the discovery of $5.5 billion in liquid assets. Roughly $3.5 billion of these funds are cryptocurrency assets, with 11 different digital currencies classified as 'liquid assets.' However, two of the firm's top cryptocurrency caches are not liquid as the company's 47.51 million SOL tokens are locked and the firm's FTT balance distorts the realization of actual liquidity due to FTX's control of more than 80% of the supply.Locked Solana and Illiquid FTT Assets to Complicate FTX's Bankruptcy Process On Jan. 17, 2023, FTX debtors published a press release and visual presentation of assets discovered since the company filed for Chapter 11 bankruptcy protection on Nov. 11, 2022. The FTX debtors claim to have found $5.5 billion via a 'herculean investigative effort,' with $3.5 billion reportedly being crypto assets. The visual presentation explains that FTX controls around $685 million in solana (SOL) tokens, approximately 47,511,173 SOL, and using today's SOL exchange rate, that cache is worth much more than $685 million. However, the SOL owned by FTX debtors is locked and this aspect is not mentioned in the visual presentation shown to unsecured creditors. It has been reported that FTX/Alameda managed to purchase 16% of the SOL supply from the Solana Foundation, but there is a lockup schedule. The current stash of 47.51 million SOL equates to 8.82% of the total supply the S...
---
Solana Gleams 30% In Last 7 Days As SOL Bulls Try To Break $21 Barrier


Solana native token SOL has been on a tear since the start of the year. But the token might be on its way to test its support as it faces rejection. Recent on-chain developments contributed to Solana's climb. But with the rejection, can SOL regain its bullishness? Solana Keeps Things Aglow The Solana ecosystem is touted as an "Ethereum killer" as it rose in prominence due to its low transaction fees and its capability to go through thousands of transactions per second. Sam Bankman-Fried, former CEO of the now-defunct crypto exchange FTX, called the ecosystem "underrated" last year. This connection with SBF and FTX led to both the ecosystem and the token to take a plunge, losing nearly half of its value. Because of this, the team behind the network made efforts to distance itself from FTX and Bankman-Fried. The Messari overview which was commissioned by the Solana Foundation, detailed how things went down with regards the crypto exchange and its former big boss. But during the turn of the year, SOL and other altcoins started rallying as major cryptocurrencies like Bitcoin and Ether broke through crucial resistances. And with the release of BONK during the rally, the network usage of SOL shot upwards, adding on to the already solid trajectory that SOL has. Despite the fear, uncertainty, and doubt that plagued the ecosystem, Solana is still considered as a fast growing ecosystem, according to a recent report, wh...
---
Solana Jumps By 23%: Will A Correction Impact The Recent Rise?


Solana has been one of the top performers in the cryptocurrency market, with gains of over 89% in 30 days, 131% in 14 days, and 63% in 7 days. In the face of claims that the SOL network is failing, the token's price needs a slight upward boost to gain back the support of investors. After dropping to a low of $8.01 in December, its price has increased dramatically in recent weeks and is now trading above the $20.00 level. Solana Surge After The Months When Solana's native token SOL hit a 52-week low of $8.14 on December 29, the cryptocurrency was on the edge of collapse before the end of 2022. The meme coin's market cap skyrocketed to $200 million as word spread but faded to $55 million at press time. But SOL has not slowed down. SOL has to close higher than the 200-day simple moving average of $27.59 and exponential moving average of $30.25 to confirm this trend change. However, this close could signal continued positive momentum and set the stage for higher prices. Although the RSI has moved into the bullish momentum at 73, the MACD is still well above its optimum values. So, it lends credence to the idea that another surge is possible. The on-balance volume (OBV) has also increased dramatically since the January rally began, reaching a high not seen since July-August 2022. The OBV going up right before a breakout is common, but all other indicators must still hold steady. According to CoinMarketCap, the market valuation for SOL was $8.62 billion as of 18 January's pre...
---
Solana (SOL) Continues To Shine With 43% Gains In Last Week


Solana is enjoying a positive start to 2023 after spending most of 2022 in decline due to the crypto winter. Also, SOL's exposure to FTX caused its price to decline rapidly following the FTX saga in November 2022. SOL has also been a beneficiary of the crypto market upturn as it continues its climb back to the top. Although it is still off its all-time high (ATH) value, it has shown positive signs in 2023. What Is Driving The Solana Price Increase? Solana has launched a series of innovative projects that have increased interest among the crypto community. SolanaMobile announced on Twitter its plans to unveil the Solana Mobile stack and Saga phones. This mobile device intends to provide users with easy access to the blockchain. They assured their users of its availability for early 2023. Also, Solana offers its users a seamless payment protocol launched in February 2022. Brands such as @FastAF and @ASICSamerica, use this innovation. The payment channel allows merchants to interact on a secure blockchain and process payments efficiently. Moreover, the Solana network has become a developer's hub as 2053 active developers worked on the blockchain in December 2022. These developers take advantage of the network's unique proof-of-history mechanism to develop innovative apps on the network. The network prides itself on being carbon neutral since it does not rely on energy-intensive methods like proof-of-work. It means that the project aligns with environmental goa...
---
Biggest Movers: SOL, SHIB Remain Near Multi-Month Highs, Despite Market ...


Solana started the week trading near a two-month high, as momentum remained marginally bullish, despite market consolidation. The global cryptocurrency market cap is currently trading 0.98% higher as of writing. Shiba inu also traded close to recent highs, despite declines on Monday. Solana (SOL) Solana (SOL) remained near a two-month high to start the week, despite crypto markets beginning to consolidate recent gains. SOL/USD hit an intraday high of $24.75 on Monday, which comes less than a day after falling to a bottom of $22.68. This move means that the token remains close to this weekend's high of $25.03, which was the strongest point for SOL since November 8. From the chart, it appears as sentiment in solana is still somewhat bullish, which comes as the 14-day relative strength index (RSI) continued to track above a support point at 80.00. As of writing, the index is tracking at 80.18, with solana trading at the $23.42 price point. Should the index remain about 80.00 in the coming days, it is likely that SOL could once again move toward $25.00. Shiba Inu (SHIB) Like SOL, shiba inu (SHIB) bypassed today's price consolidation, maintaining recent highs in the process. Following a low of $0.00001009 on Sunday, SHIB/USD climbed to a peak of $0.00001099 earlier today. Monday's action has seen the meme coin continue to trade near the two-month high of $0.00001111, hit last Friday. Like many cryptocurrencies last week, prices of shiba inu were mostly overbou...
---
SOL Explodes 60% Weekly But How High Can it Reach? (Solana Price Analysi...


Solana's price doubled since the end of December, and bulls continue to be in control of the price action. Key Support levels: $20Key Resistance levels: $27 SOL has managed to fully recover most of the drop that started in November 2022. At this rate, buyers seem eager to return its price back to pre-FTX collapse levels soon. To maintain this positive momentum, the cryptocurrency will have to break the key resistance at $27. Sellers continue to be absent, but if they return, then the key support is found at $20. Chart by TradingView Trading Volume: The buying volume is making higher highs. This is bullish. As long as it continues, there is no looking back for buyers. RSI: The daily RSI almost reached 90 points. While this shows buy pressure is high, it also serves as a warning that this level of momentum is hard to maintain for long. MACD: The daily MACD is bullish, but the histogram appears to turn flat. This may signal that buyers are losing strength. Chart by TradingView Bias The bias for SOL is bullish. Short-Term Prediction for SOL Price Such parabolic moves are known to bring an equally powerful retrace. Therefore, buyers need to be on guard because, at any moment, the price could quickly reverse course and put sellers in charge. It's important to remain vigilant. The post SOL Explodes 60% Weekly But How High Can it Reach? (Solana Price Analysis) appeared first on CryptoPotato.
---
Market Watch: Solana Soars 5%, Bitcoin Marked 10-Week High Above $21K


Following a minor correction on Sunday, bitcoin went on the offensive once more hours later and tapped a new 10-week high above $21,000. Solana and Shiba Inu lead the altcoin charge with notable gains, followed by CRO, APT, NEAR, and others. BTC Saw New Local Peak Bitcoin broke above $17,000 last weekend and has only kept climbing since then. The past week was the asset's most positive one in months as it reclaimed $18,000, $19,000, and finally $20,000 on Friday night. Saturday morning saw another massive surge, this time to just over $21,000. The bears tried to intervene on Sunday and pushed the cryptocurrency to inches below that level. However, the bulls stepped up once more on Monday morning and drove BTC north to $21,430 (on Bitstamp). Bitcoin has not been this high since before the FTX meltdown, which started to unfold in early November. Despite retracing slightly since this local peak, BTC is still in the green on a daily scale. Its market capitalization topped $400 billion earlier, and its dominance over the altcoins is at 41%. BTCUSD. Source: TradingView SOL, SHIB Soar The altcoins registered impressive gains in the past two weeks as well. Solana has been at the forefront of the offensive, almost tripling its value in this timeframe. The past 24 hours brought another notable price surge for SOL. This resulted in exceeding $24 to chart a multi-month high of its own. Shiba Inu is up by 5% as the team behind the project provided more details on the upcoming Shibarium. E...
---
Biggest Movers: SHIB Hits 6-Week High, Whilst SOL Extends Recent Gains


Solana surged by as much as 30% on Saturday, setting a fresh multi-month high in the process. The move comes as cryptocurrency markets were significantly bullish to start the weekend, with the global market cap 8.28% higher as of writing. Shiba inu was trading at its strongest point since November.Solana (SOL) Solana (SOL) was easily one of the biggest movers to start the weekend, with prices skyrocketing by as much as 30%. Following a low of $16.52 yesterday, SOL/USD surged to an intraday high of $22.37 earlier today. As a result of today's rally the token hit its strongest point since November 9, when price was at a top of $24.60. From the chart, the move commenced after yet another burst beyond a resistance point on the 14-day relative strength (RSI). On this occasion, the index moved above a ceiling at the 80.00 level, and is now tracking at 85.44. Although solana bulls will have their eyes set on $25.00, there could be a cooling off of the earlier rally as the day matures. Shiba Inu (SHIB) Shiba inu (SHIB) was once again a notable gainer in crypto markets, as the meme coin rose by over 10% today. SHIB/USD hit a peak of $0.00001081 to start the weekend, after ending the working week at a low of $0.000009462. Like with solana above, this resulted in prices climbing to their highest level since early November. Overall, shiba inu has now risen for a third consecutive session, and is up 24% in the last seven days. Earlier gains have already begun to show signs of eas...
---
Crypto Market Cap Taps $1 Trillion as SOL, DOT Explode Double Digits


The rally from the past two weeks has pushed the cumulative market cap of all crypto assets to above $1 trillion for the first time since the FTX debacle. This comes amid the massive price surge from several altcoins, such as Solana, Polkadot, Polygon, Avalanche, and others. The start of 2023 has been quite spectacular for the cryptocurrency market following the painful 2022. The largest digital asset went from around $16,500 to over $21,000 in about two weeks. This 27% increase meant that the asset recovered all losses that came from the FTX collapse in November. It also helped BTC's market cap to touch $400 billion, and its dominance is up to almost 41% after dropping to 39% last week. Although bitcoin's dominance is on the rise in the past few days, several altcoins have actually outperformed it. Solana is a prime example. SOL was among the most harmed asset following the FTX crash due to its affiliation with the former empire led by SBF. This culminated in a drop below $8 at the end of 2022. However, things started to change following some positive words by Ethereum's co-founder Vitalik Buterik, and SOL went on a roll. It almost tripled its value in the span of a few weeks and surged above $23 earlier today. NEAR Protocol is another massive daily gainer, following a 28% surge. MATIC, DOT, TRX, AVAX, and CRO are among the other larger-cap altcoins with double-digit price pumps. This rally has pushed the crypto market cap to above $1 trillion on CoinGecko for the firs...
---
Solana Gains 40% As Crypto Market Continues Its Recovery


Following the heavy market crash late last year, the crypto landscape has been on a steady path to recovery, with the altcoins leading the way. Solana(SOL) is one of these many altcoins, and it has kicked off the weekend with an explosive start. According to data by CoinGecko, SOL has gained 40% in the last 24 hours, sparking excitement across the entire Solana ecosystem. Although it remains unknown how long the altcoin can sustain such momentum, these significant price gains indicate an increasing positive sentiment from investors. Interestingly, as a result of its price rally, Solana (SOL) even surpassed Polygon (MATIC) in market cap, becoming the 10th biggest cryptocurrency. However, this was only for a short time, as the Ethereum-based token has since reclaimed its position. At the time of writing, SOL trades at a price of $23.75 with a 24-hour trading volume of $2,499,092,493 based on data from CoinGecko. That said, the token's market cap is set at $8,820,357,518, with a circulating supply of 370,622,211. SOL trading at $22.42 | Source: SOLUSD Chart on Tradingview.com Solana Has Been In The News Lately Prior to today's development, Solana has been one of the altcoins in the headlines mainly due to its impressive price action. On Dec. 30, 2022, Ethereum founder Vitalik Buterin tweeted a statement expressing support for Solana after the token's value plummeted as much as 20% at the end of last year due to the FTX crisis. In the next 24 hours...
---
Crypto Price Analysis Jan-13: ETH, XRP, ADA, BNB, and SOL


This week, we take a closer look at Ethereum, Ripple, Cardano, Binance Coin, and Solana Ethereum (ETH) With a spectacular start in 2023, Ethereum continued its rally and booked a 12.7% increase in the past seven days. This brings the price closer to $1,500, which is also going to act as a key resistance. The bulls are in full control of the price action, but they may run out of steam at this rate. It is very hard to know when this rally will take a break, but a pullback becomes more likely the higher the price moves. The current support is found at $1,300. Looking ahead, ETH remains bullish, and if the buying volume continues to increase, then we could see it move even higher in the coming week. Chart by TradingView Ripple (XRP) XRP is not far behind Ethereum, with a 10% price increase in the past week. This uptrend looks solid, and there is still space until the key resistance at $0.40. This gives the bulls room to maneuver in the coming days. The current support is found at $0.36, and with the price making higher highs, optimism is building up in the market. The RSI indicator is not yet overbought on the daily timeframe, which supports further increases in the price. Having managed to narrowly avoid a lower low in early January compared to June 2022, this cryptocurrency could end up forming a double bottom. To confirm this scenario, the price would have to move above 42 cents. The current outlook is positive, but XRP may struggle as it approaches the key resistance. Chart b...
---
Solana Price Prediction: SOL Could Extend Rally Above $18


Solana is showing bullish signs above $15 against the US Dollar. SOL price could extend its rally above the $18 and $20 resistance levels. Sol price started a fresh increase above the $15 and $16 levels against the US Dollar. The price is now trading above $16 and the 100 simple moving average (4-hours). There is a key bullish trend line forming with support near $15.90 on the 4-hours chart of the SOL/USD pair (data source from Kraken). The pair could rise further if it stays above the $15.00 and $12.80 support levels. Solana Price Eyes More Gains This week, solana price formed a base and started a steady increase above the $14 level. There was a strong increase above the $15 resistance zone, similar to bitcoin and ethereum. The bulls even managed to pump the price above the $16.50 resistance. It traded to a new yearly high at $17.47 and is currently consolidating gains. There was a minor correction below the 23.6% Fib retracement level of the upward wave from the $12.70 swing low to $17.47 high. Sol price is now trading above $16 and the 100 simple moving average (4-hours). There is also a key bullish trend line forming with support near $15.90 on the 4-hours chart of the SOL/USD pair. Source: SOLUSD on TradingView.com On the upside, an immediate resistance is near the $17.50 level. The first major resistance is near the $18 level. The next major resistance is near the $18.80 zone, above which the price might rise towards the $20 barrier. Any more gains might send the pric...
---
Solana Price Surge Attracts Investors, What's Driving It?


Solana's price has achieved an unexpected week-long rally, causing it to significantly outperform almost all other cryptocurrencies. As the price of the centralized smart contract token stabilizes, investors are showing interest in how high it can go. In the first week of 2023, the price of Solana (SOL) soared in value, going from $9.7 to $17.50. As a result, trade volume in SOL has increased, and Wallet Investor predicts that SOL will hit new highs in 2023. The current Solana price, as reported by CoinMarketCap, is $15.87. The value has decreased by 0.50% over the past 24 hours. There are currently 370,184,196 SOL in circulation, which gives it a market cap of $5,915,802,434 and a position in the top 12 of CoinMarketCap's rankings. SOL Dominates The Market In the weeks following the FTX crash, the price of SOL had taken numerous beatings, eventually falling to single-digit values for the first time in two years. However, Solana beat the market by coming back from the dead and seeing a price hike again. With daily volume near its average of $6 million, the price of SOL has settled at the new rally's top boundaries. This indication is bullish, as buying and selling have not yet grown in a bearish direction. As a result of these considerations, the next bullish goal is the $20 level, as it touched $17.50, representing a 30% increase from the current price. The historical correlation between an overbought RSI and buyer exhaustion has led many traditional investors to view...
---
Will Solana Price Continue To Surge After The Explosive Price Rally?


The Solana price has secured 45% appreciation over the last week. The coin made this significant recovery after its yearly low of $8 in December. Over the last 24 hours, the coin fell by 1.6%, which depicted that SOL was consolidating after a period of an explosive rally. As Bitcoin continued to recover, major altcoins also noted northbound price action. The technical outlook for the coin has also pointed towards bullish strength mounting on the chart. Accumulation has been substantial, and demand for the coin has shot up over the last week. At the moment, the altcoin was inside the overbought zone, meaning buyers had taken over the market completely. After a rally, a coin usually faces a correction, and the Solana price might be heading in that direction. Continued consolidation for the coin will eventually cause Solana price to lose its immediate support line. The Solana price has to trade above the $17 price mark for the altcoin to continue its bullish trend over the long term. The market capitalization of Solana rose over the last 24 hours, which meant that bulls were in control as buyers outnumbered sellers at press time. Solana Price Analysis: One-Day Chart SOL was exchanging hands at $16.45 at the time of writing. As the coin traveled above the $8 mark, it breached significant resistance levels. The $14 price level was the most significant of these resistance levels. Similarly, the $17 resistance mark is crucial for the Solana price to continue trading upwards. Since...
---
Solana Moves On From FTX Calamity, Sparkles 46% In Last 7 Days


Solana (SOL) has been included in the top cryptocurrencies to watch out for this week of finance and crypto-focused site Investopedia. This no longer comes as a surprise considering that at one point during the last seven days, the digital asset, which was pulled all the way down to $9 towards the end of December, managed to increase its value by 46%. SOL outperformed industry frontrunners Bitcoin and Ethereum and all other top crypto assets occupying the top 10 spot in terms of market capitalization. It would appear that the Solana Network is now ready to move on and rebuild after the collapse of the FTX crypto exchange platform where it had significant exposure courtesy of the 3.24 million shares of common stocks and 134.54 million FTT tokens it held. SOL seems to be on the right track at the early days of 2023 as a quick look at its intraday performance reveals its current surge is not yet done. Solana Up More Than 60% Before Minor Correction Phase According to tracking from Coingecko, at the time of writing, Solana was changing hands at $16.41 and has gone up by almost 12% during the last 24 hours. Within the previous seven days, SOL has posted an impressive 45.7% increase while on its month-to-date (MTD) performance, the crypto asset is up 21%. It is important to note, however, that this came after the altcoin entered a minor correction phase that made it fall below the $17 marker. Just a few hours before the closing of the January 9 trading sessions, Solana peaked a...
---
Solana Foundation Run RPCs Go Offline, Exec Weighs In


Solana Foundation's Remote Procedure Call (RPC) endpoints went offline on January 8th as a result of a bug in the Validator client's test release 1.14. According to an update by Solana Status, the bug affected those nodes that adopted the latest test release and advised those operating on the node to change over to 1.13. RPC endpoints are essentially the nodes that connect decentralized applications (DApps) and wallets to the blockchain. The incident, however, did not impact Solana's block production as opposed to previous cases of outages that froze the network's ability to produce block for hours. 'Mainnet beta Explorer and Solana Foundation Public RPC endpoints are currently offline as RPC node software is upgraded, following a bug in test release 1.14. Block production has not been impacted and the Solana network has not been impacted.' The bug only affected the RPCs run by the foundation, while the private ones offered by firms, including Triton, QuickNode, and Alchemy, on the other hand, remained operational. While clarifying that the affected RPCs represent just a tiny subset of Solana's RPC infrastructure, Austin Federa, Solana Foundation's Head of Strategy & Communications, stated, 'The Solana Foundation's RPCs are a severely rate-limited service that's not meant for anything production-grade, just testing and casual use. Solana Foundation's RPC infra is intentionally on the bleeding edge of release candidates to do just this - find bugs in low-impact...
---
More Solana (

#SOL

) News