| | | |
| --- | --- | --- |
| | Synthetix | #SNX |
---
| | | | | |
| --- | --- | --- | --- | --- |
| SNX Price: | $2.44 | | Volume: | $40.6 M |
| All Time High: | $28.81 | | Market Cap: | $0.8 B |
---
---
| | | | | |
| --- | --- | --- | --- | --- |
| Circulating Supply: | 318,226,559 | | Exchanges: | 69 |
| Total Supply: | 318,950,466 | | Markets: | 127 |
| Max Supply: | — | | Pairs: | 68 |
---
---
---
The price of #SNX today is $2.44 USD.

The lowest SNX price for this period was $0, the highest was $2.44, and the current live price for one SNX coin is $2.44341.

The all-time high SNX coin price was $28.81.

Use our custom price calculator to see the hypothetical price of SNX with market cap of BTC or other crypto coins.
---
---
The code for Synthetix is #SNX.

Synthetix is 4.5 years old.
---
---
The current market capitalization for Synthetix is $777,558,329.

Synthetix is ranked #59 out of all coins, by market cap (and other factors).
---
---
There is a large volume of trading today on #SNX.

Today's 24-hour trading volume across all exchanges for Synthetix is $40,621,660.
---
---
The circulating supply of SNX is 318,226,559 coins, which is 100% of the total coin supply.
---
---
---
---
SNX is well integrated with many pairings with other cryptocurrencies and is listed on at least 69 crypto exchanges.

View #SNX trading pairs and crypto exchanges that currently support #SNX purchase.
---
---
---
---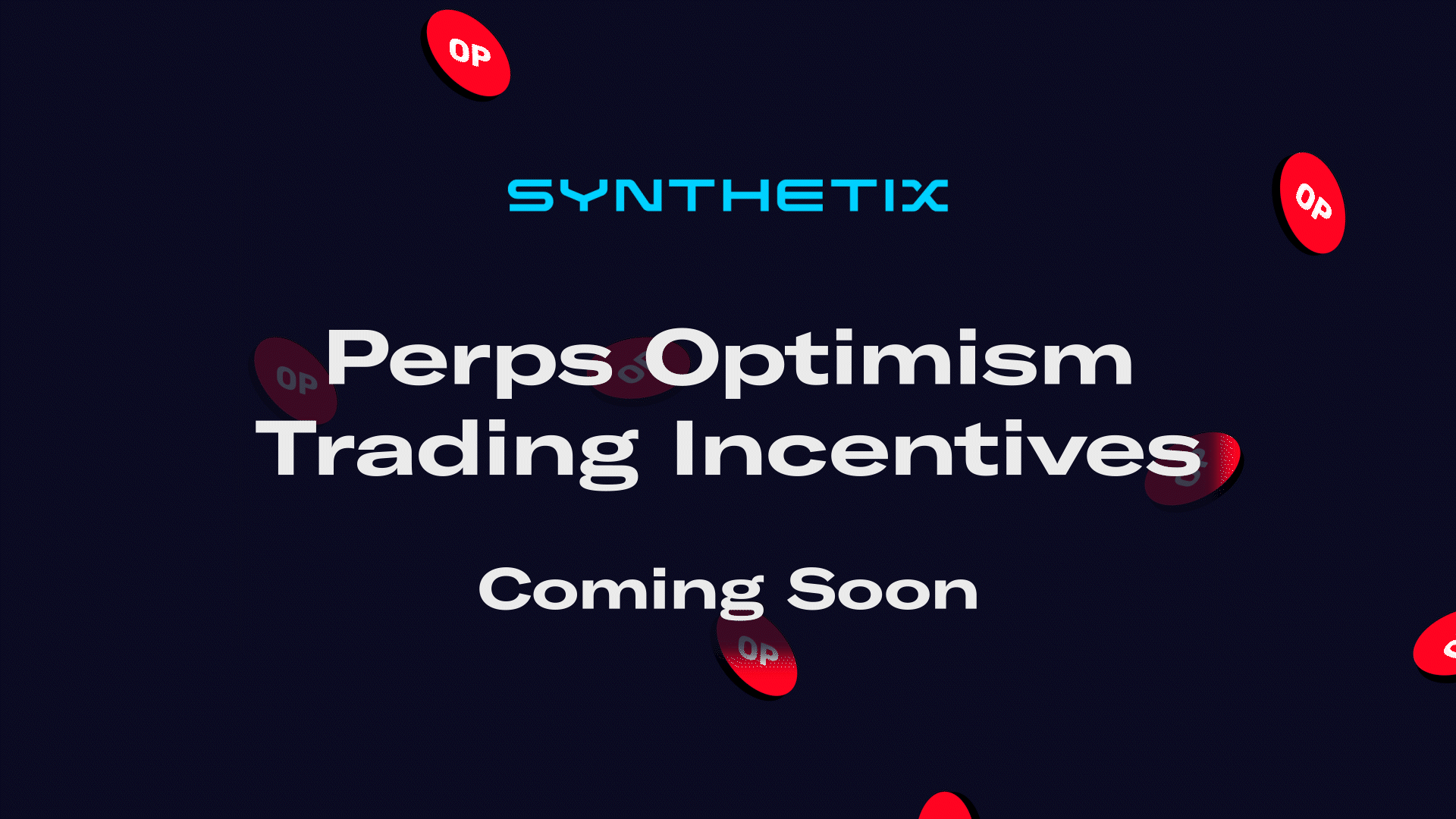 Synthetix Perps Optimism Trading Incentives


Introduction The Synthetix Perps Optimism Trading Incentives program, based on SIP-2003, is set to begin on April 19th at 0:00 UTC. This SIP was a non-binding vote by the Spartan Council to signal support for the Treasury Council in distributing the remaining OP held. As such, the parameters of the original SIP have changed and should be referenced here. The protocol may update this distribution structure in the future with advanced notice to traders and stakers. The program aims to encourage trading activity for Synthetix Perps on Optimism by allocating a portion of the protocol's phase 0 distribution as trading rewards.Reward Structure The trading incentive program rewards 300,000 OP in weekly Synthetix Perps trading rewards for 17 weeks after a three-week ramping period. The weekly trading epochs will be structured as follows: - Week 1: 10,000 OP - Weeks 2-3: 100,000 OP - Weeks 4-20: 300,000 OP UPDATE: Week 1 rewards have reduced from 50,000 OP to 10,000 OP and weeks 4-20 have increased from 200,000 OP to 300,000 OP. Trader Score Calculation Users will be assigned a trader score based on their total trading fees paid. *This calculation does not count execution fees. `rawScore' = tradefeesPaid The trader score will then be calculated, including a staked SNX (Synthetix) multiplier: `traderScore = rawScore * stakedTierMultiplier` Staked SNX Multipliers The following tiers define staked SNX multipliers (Note: staked SNX ti...
---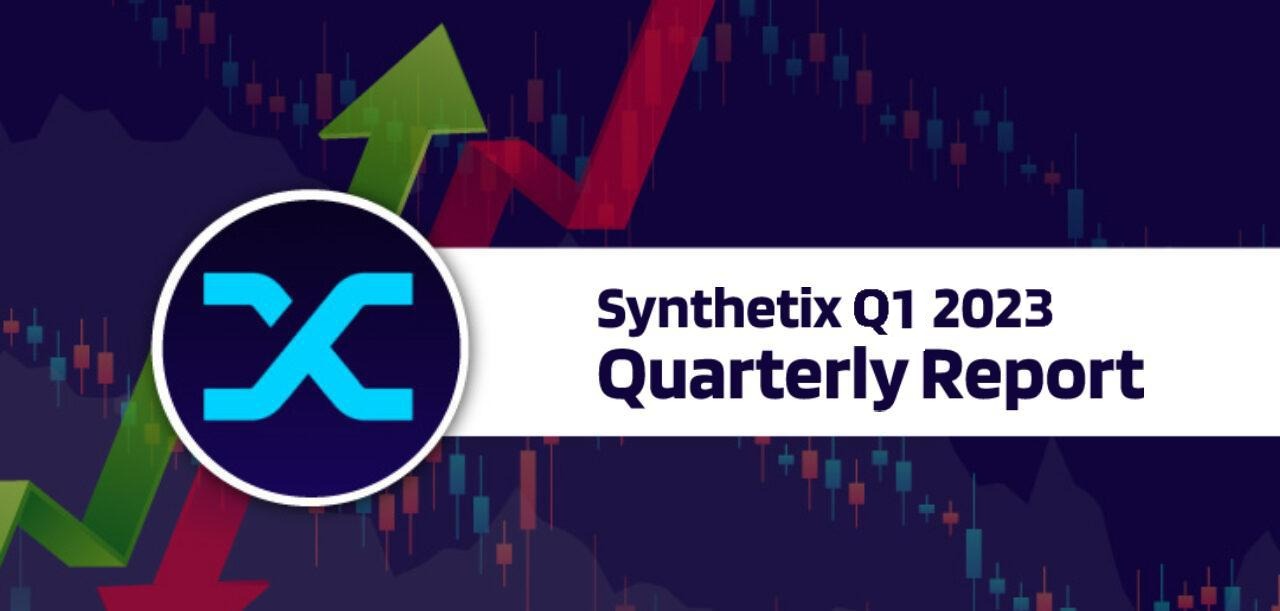 Synthetix Quarterly Report — Q1 2023


Quarterly Report for Synthetix, Quarter 1 of 2023: January - March.Q1 Highlights ⭐ Spartan Council/CCs: Perps V2 Updates & Synthetix V3 ⭐ Grants Council: Perps V2 Support & Stats Page Improvements ⭐ Ambassador Council: YouTube Channel & Integrations We're back again with another exciting quarterly report for the community - and there were quite a few major events in the first quarter of what is shaping up to be an exciting 2023! As always, let's begin with the highlights of the quarter. Perps V2 was officially deployed at the very end of Q4 last year, but at launch, the risk parameters were conservative enough to give the CCs the opportunity to review live performance data and tweak the product accordingly. Quite a few improvements were made over the course of the quarter ranging from bug fixes to major quality-of-life fixes - some of which were proposed by the community and other integrators. We also saw the much-anticipated Synthetix V3 mainnet rollout begin early in the quarter! V3 represents a complete redesign of the core Synthetix architecture and will lay the groundwork for a variety of on-chain financial products via an innovative liquidity-as-a-service model. At ETHDenver, the CCs were able to deploy some of the initial V3 core contracts and they even began to reimagine what some of the main Synthetix product offerings would look like under the...
---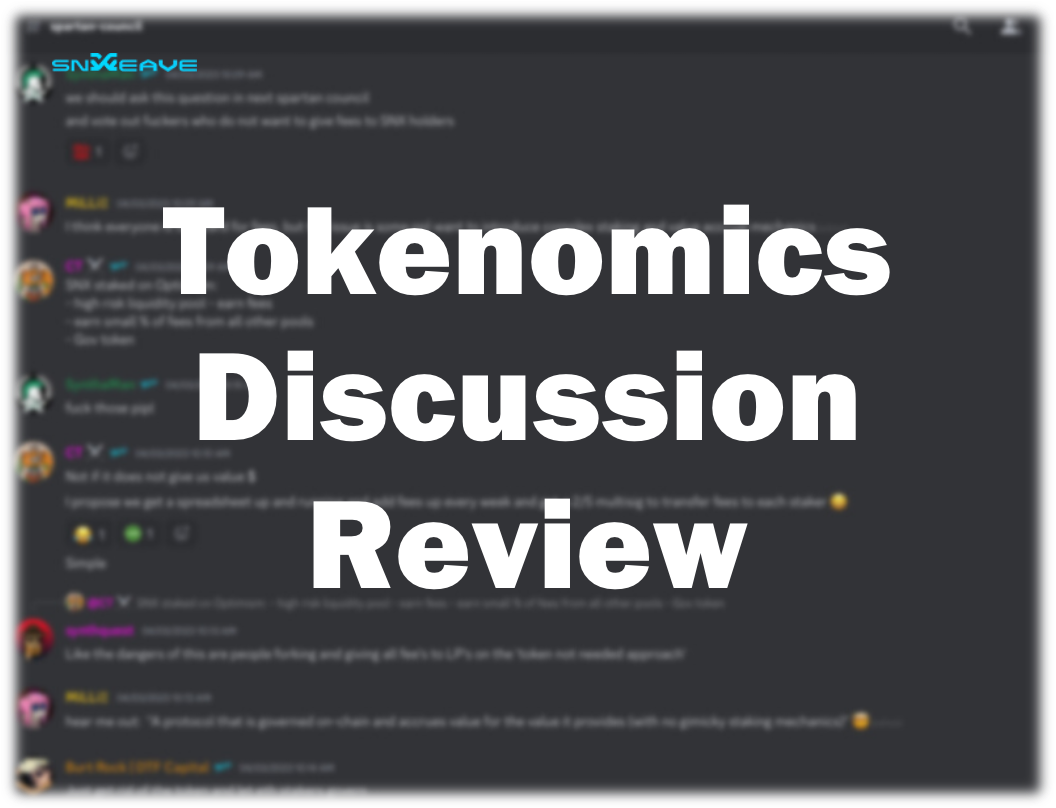 Tokenomics Discussion Review


April 17, 2023 The following post contains a review of a community Discord conversation from the spartan-council channel regarding tokenomics. Special blog post incoming! A couple of weeks ago there was an extensive community discussion in the spartan-council channel of the Discord about tokenomics, collateral, etc. It was brought to our attention that it might be beneficial to some of our readers to review this conversation, and we agree. So let's get into it. As a brief background, SNX is the only collateral that can currently be staked in the Synthetix protocol. This drives value to SNX stakers, since they are rewarded for offering up their collateral to backstop the network. One of the challenges of SNX being the only accepted staking collateral is a very real ceiling being put on scalability, since the economic bandwidth is ultimately constrained by the market capitalization of SNX. Network activity is also constrained by staking participation, which is usually between 60% and 80% and varies based on market conditions. We can recall that during a previous incentive program, sUSD briefly traded near $1.10 due to the liquidity constraint. However, given that many aspects of the protocol are being reimagined in V3, an opportunity is presented to rework tokenomics surrounding the SNX token as well. As the macro landscape in crypto continues to shift away from centralized exchanges, the capability of this could be very attract...
---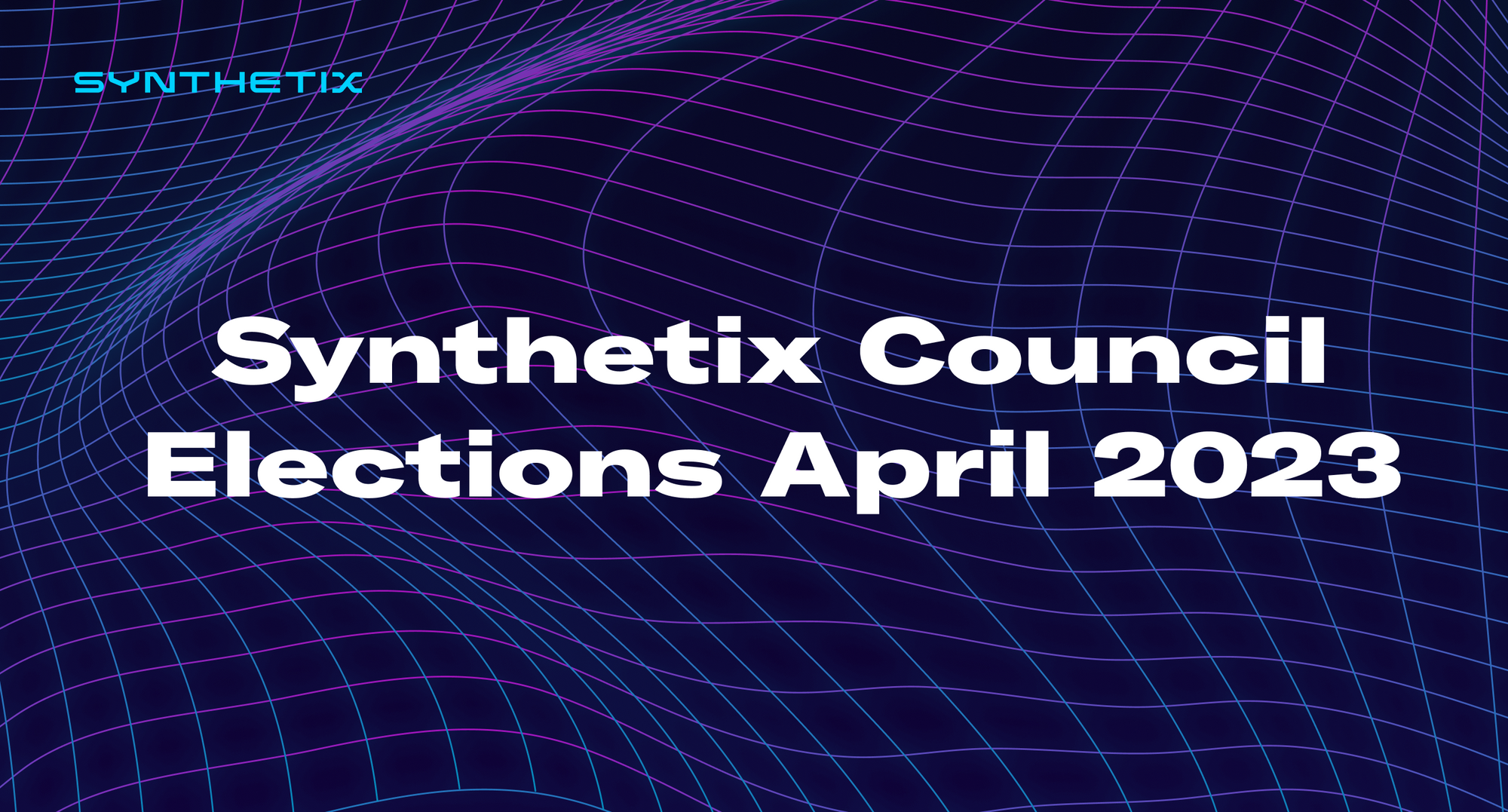 Synthetix Council Elections April 2023


Nominations for the Synthetix Councils (Spartan, Grants, Treasury, and Ambassador Council) of the next epoch will open on Monday of next week, April 17th. The epoch will last for four months, starting from April 30th. The voting period will begin on April 21st and end on April 30th. All elected council members will receive a monthly stipend from the Synthetix Treasury of 2,000 SNX per month. Elections are hosted on the Synthetix Governance Module. Read the tutorial section to learn how to nominate yourself in the new UI. Learn more about each Synthetix Council below or in the Synthetix Docs.Election Timeline - - April 17th - Council nominations begin - April 21st - Council voting begins - April 30th - Council voting ends, nominations close & new epoch begins.Synthetix Governance - Election Module - Here are some quick notes on the interface and the election process as a whole: - Nominees can connect their wallet and nominate themselves - Wallet profiles are powered by Boardroom (shout out to them), which helps populate the wallet profiles with off-chain metadata that is stored via signing an off-chain message (their wallet profile can ONLY be edited if they own the wallet); the most important metadata here is that nominees can add their own pitches. - Nominees can only nominate for one of the FOUR councils - All the ElectionModules utilize a quadratic voting mechanism EXCEPT treasury council, which is linear - The Election...
---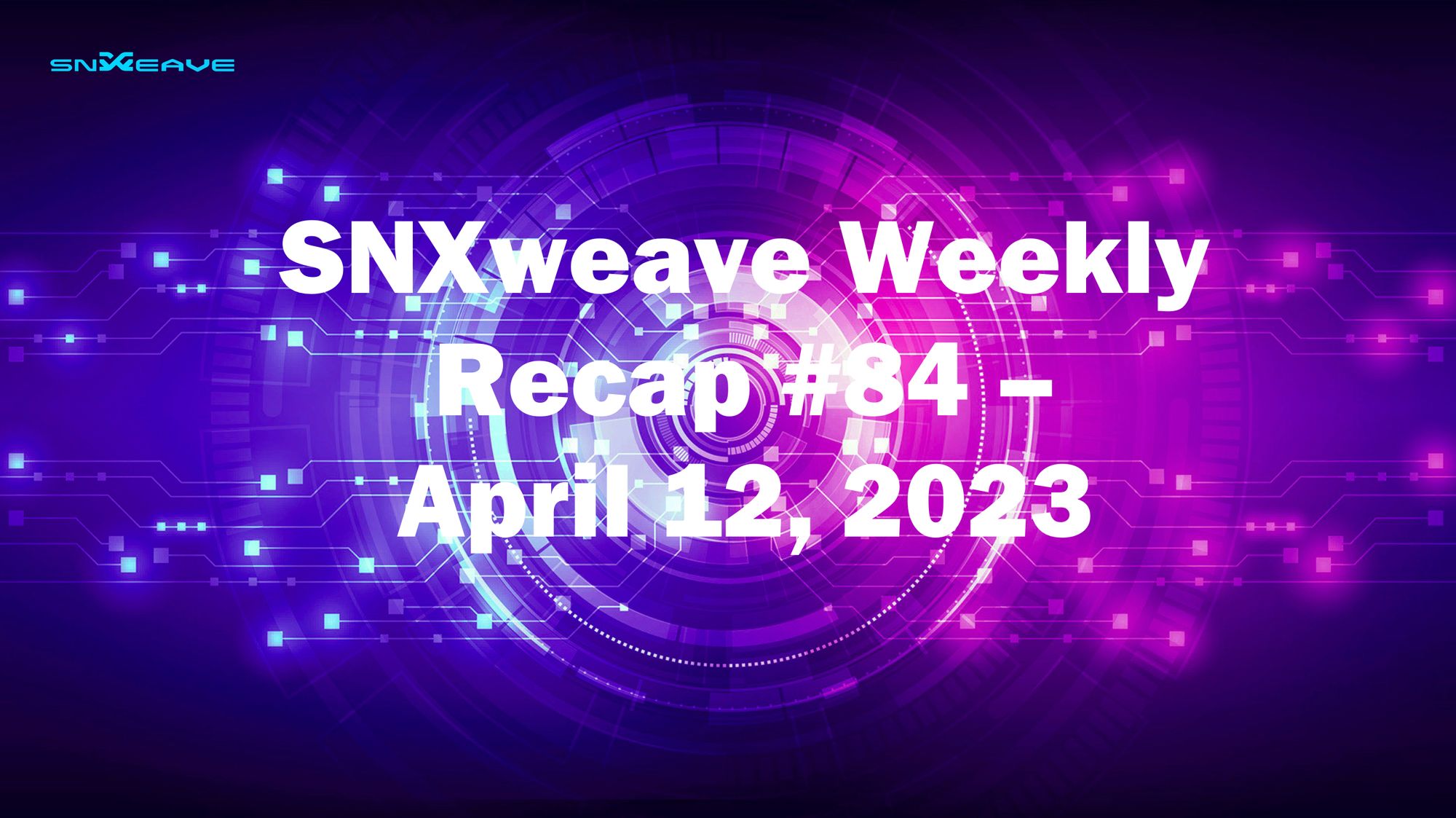 SNXweave Weekly Recap


April 12, 2023 The following post contains a recap of news, projects, and important updates from the Spartan Council and Core Contributors, as well as the Grants Council and Ambassador Council from last week.Spartan Council and SIP updates. — Present at the April 5, 2023 Spartan Council Weekly Project Sync: Spartan Council: KALEB, SeliniCapital (representing Jordi), TerraBellus Core Contributors: Afif, Darius, Matt, Mike, noah Quick update for you guys today! For the V3 core system, SIPs 318, 319, and 320 are all ready for audit and Kaleb has set up votes for them. Quick reminder what these SIPs are: SIP-318: Market-specific Minimum Liquidity Ratio · This SIP proposes allowing custom minimum liquidity ratios to be set for specific markets via SCCP · In anticipation of allowing existing integrators - and ultimately anyone - to connect market implementations with the core system, it would be valuable to allow governance to adjust this risk parameter depending on the specifics of a market's behavior. SIP-319: Core System Fee Capture Mechanisms · This will add functionality for governance to set custom fee capture strategies when stablecoins are minted, burned, deposited, and withdrawn · The motivation behind SIP-319 is providing governance with maximum flexibility in controlling fees where they may be levied by the core protocol SIP-320: Minimum Collateral Delegation Duration ...
---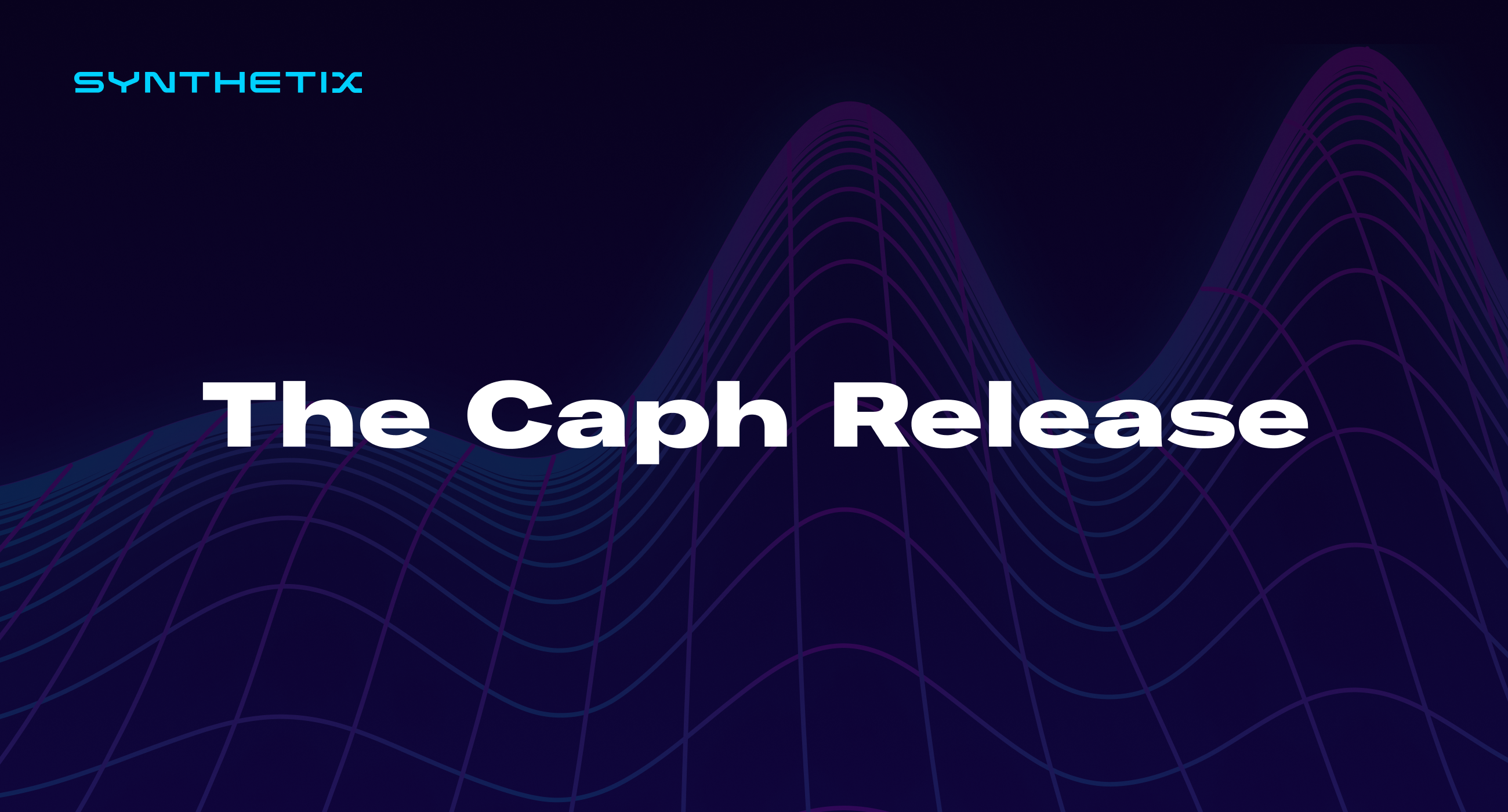 The Caph Release - SIP 2004/2005


Today, April 5th, the Caph release will begin. There will be no downtime during the release. The release includes two SIPs aimed at improving the integration experience for Synthetix Perps frontends and trading experience for end users and incorporating slippage guards on liquidation transactions. SIP-2004: Better DelayedOrder Integration/Trading Experience., This SIP addresses several feedback points and suggestions from integrators, making it easier for future integration and usage. The proposed changes include introducing new functions for closing delayed orders, allowing non-liquidatable positions to be reduced/closed, removing the commitment fee required at order submission, making liquidationBufferRatio market-specific, and updating the price protection design. SIP-2005: Incorporating slippage guards on liquidation transactions., This SIP proposes a new perps liquidation mechanism that consists of flagging and liquidation (spontaneous and forced). Flagging is triggered when an account is eligible for liquidation, and liquidation occurs based on specific conditions. This mechanism aims to prevent opportunistic ordering of transactions surrounding liquidations. Flagging: An account is eligible for flagging as per the _canLiquidate function. Keepers can trigger a flag, resulting in the position being staged for liquidation. At this point, the account cannot interact with its position until liquidation is finalized, and an...
---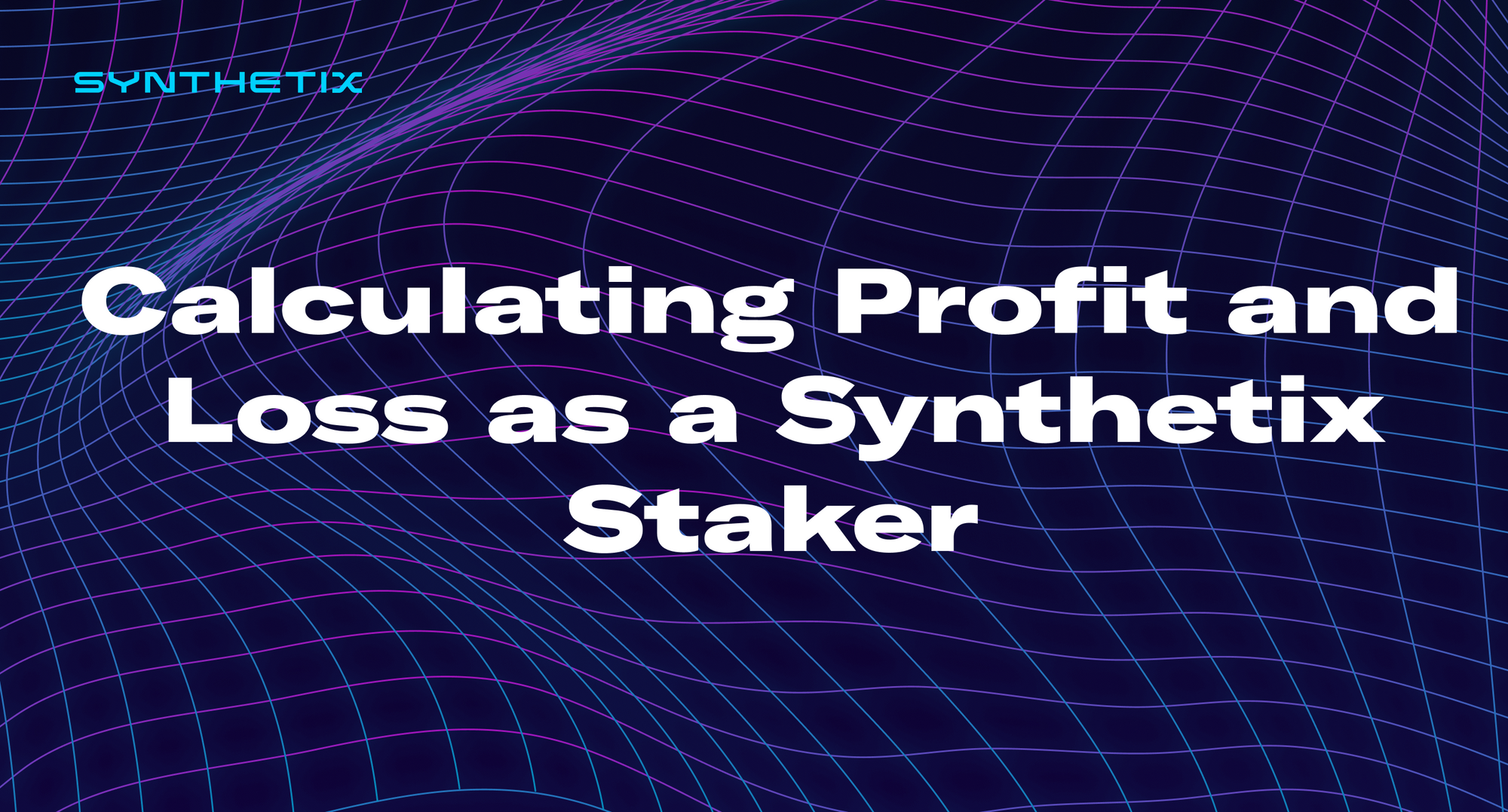 Calculating Profit and Loss as a Synthetix Staker


A beginner's (and a degen's) guide to navigating tax season It's no secret that tax reporting is a challenging problem for crypto investors. The speed of the space, high technical complexity and lack of guidance often leaves many struggling to calculate their obligations (or avoiding them entirely!) come new year. As a CC and Synthetix staker, I have yet to find any 'tax calculation' services that correctly categorize transactions with Synthetix or any of its partner protocols. Typically, the services just report all transactions as simply 'income' or 'loss,' when the true tax reporting should be more specific to the actual services of the protocol. I've recently been grappling with this issue myself, so I thought it would be helpful to go through the exercise of really attempting to understand what tax reporting as a Synthetix staker should look like, and hopefully save others in the community the effort as well. This article will mostly approach reporting from a US Tax perspective, but it's likely the process should be similar for other countries. Moreover, with the staged landing of Synthetix V3 aligning with the publication of this article - some aspects of this content may change. NOTE: I am a Core Contributor at Synthetix, not a tax advisor nor a representative of any tax agency or accountant. The contents of this guide are provided in the hopes that it will be useful, however there is no claim of accuracy or applicabili...
---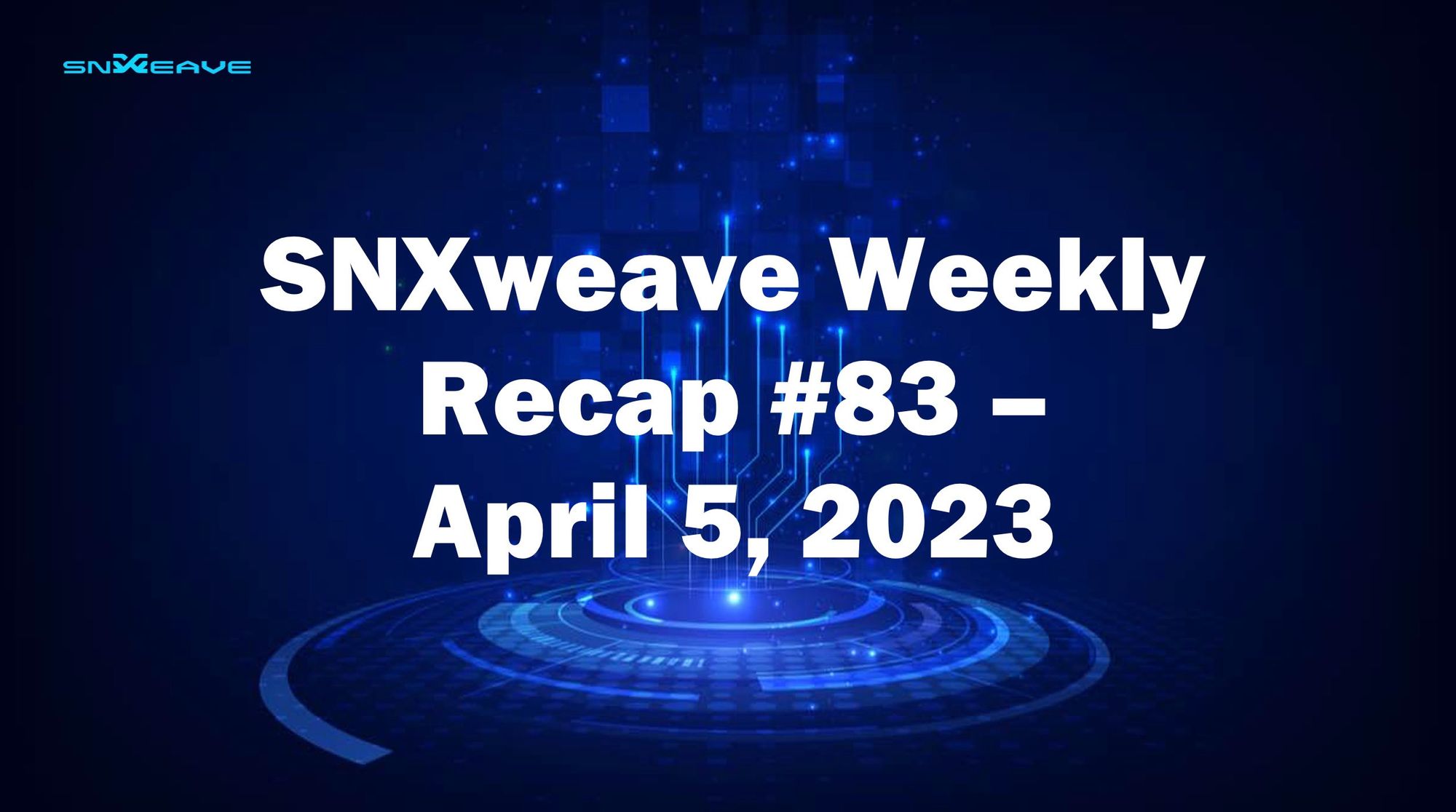 SNXweave Weekly Recap 83


April 5, 2023 The following post contains a recap of news, projects, and important updates from the Spartan Council and Core Contributors, as well as the Grants Council and Ambassador Council from last week.Spartan Council and SIP updates. — Present at the March 29, 2023 Spartan Council Weekly Project Sync: Spartan Council: Adam, Cavalier, SeliniCapital (representing Jordi), TerraBellus Core Contributors: Afif, Bex, Darius, David, joey, jz, Mike, Nikita, noah For the V3 core system, the CCs are currently working through implementation on SIP-318 (Market-specific Minimum), which proposes allowing custom minimum liquidity ratios to be set for specific markets via SCCP. They are also working on getting an IPFS cluster set up to host front ends and deployment data. For markets, the final audit report is back from one of the audit companies - this was mostly small issues though, so there were no major surprises. The CCs are now working on processing feedback as quickly as possible to send it back to them for review. The other audit company will likely begin the spot market audit sometime this week, so expect spot markets to likely be ready by the end of April and all of the V3 resources to then shift to Perps V3. Speaking of Perps, the first round of audit feedback on the upcoming Perps V2 release is currently being processed by Kaleb, Leo, and David, and the new liquidator behavior is being tested for larger li...
---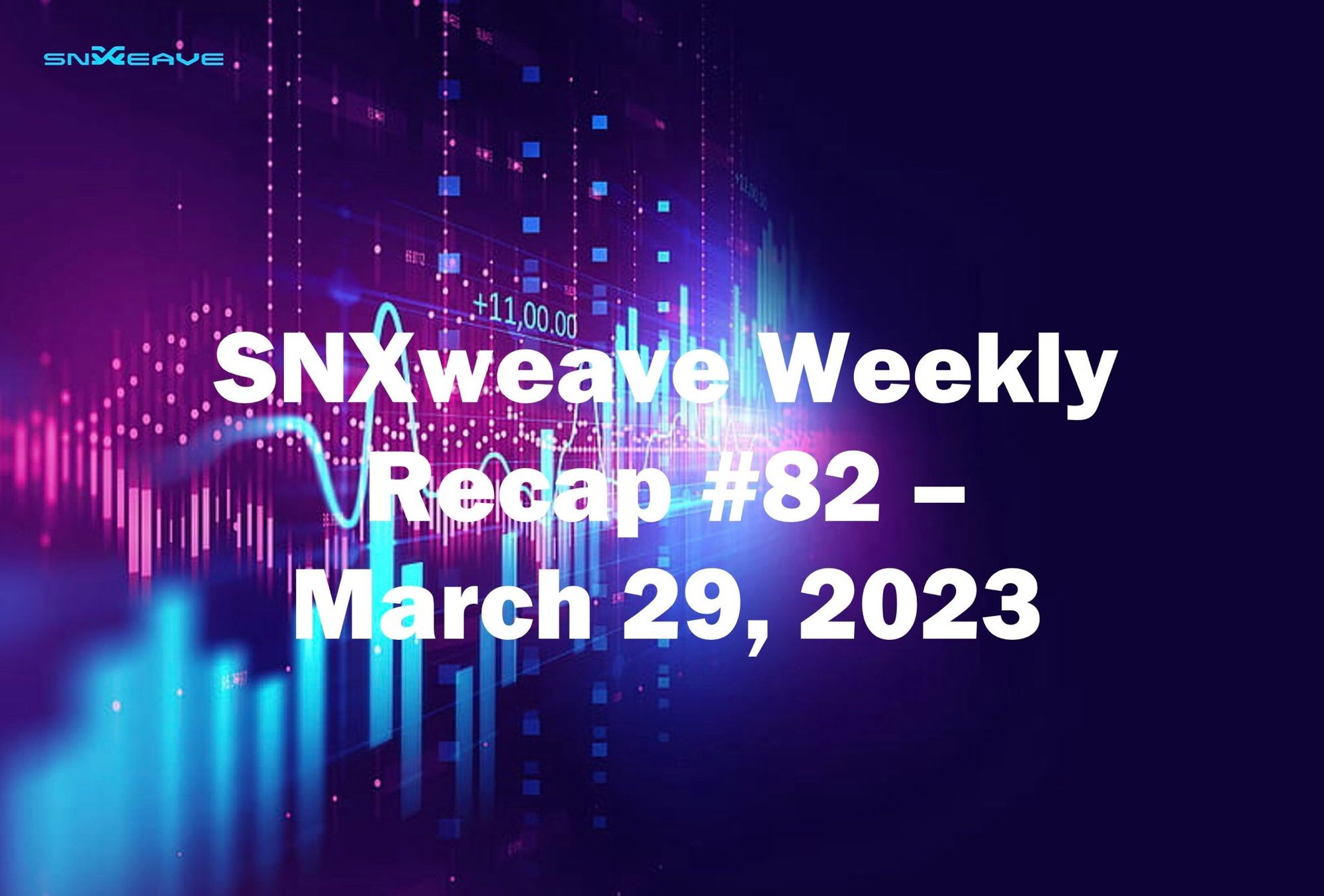 SNXweave Weekly Recap 82


March 29, 2023 The following post contains a recap of news, projects, and important updates from the Spartan Council and Core Contributors, as well as the Grants Council and Ambassador Council from last week.Spartan Council and SIP updates. — Present at the March 22, 2023 Spartan Council Weekly Project Sync: Spartan Council: Adam, Cavalier, dsacks, Jackson, KALEB, SeliniCapital (representing Jordi), TerraBellus Core Contributors: Afif, Ana, Bex, Darius, db, joey, jz, Mike, noah, sunny The V3 work going forward will be divided into two streams: core system and markets. The updates for both of these streams as of now are as follows: SIP-320 was presented based on feedback from open zeppelin on the spot market implementation (and the final report from them should be available this week)., The next major release (which will be spot markets) should be out by the end of April., Lastly, the main objective for the CCs right now is getting the full system, including LP and market mechanism, working as soon as possible., There are no major updates for Perps V2, but Kaleb brought up something that's worth discussing. He flagged that sUSD could begin trading at a premium following the next update and the raising OI caps. He said it may be necessary to increase stable coin wrappers before the next release in order to absorb some of the increased demand. Adam highlighted that a high premium might indicate that the incentives are too ...
---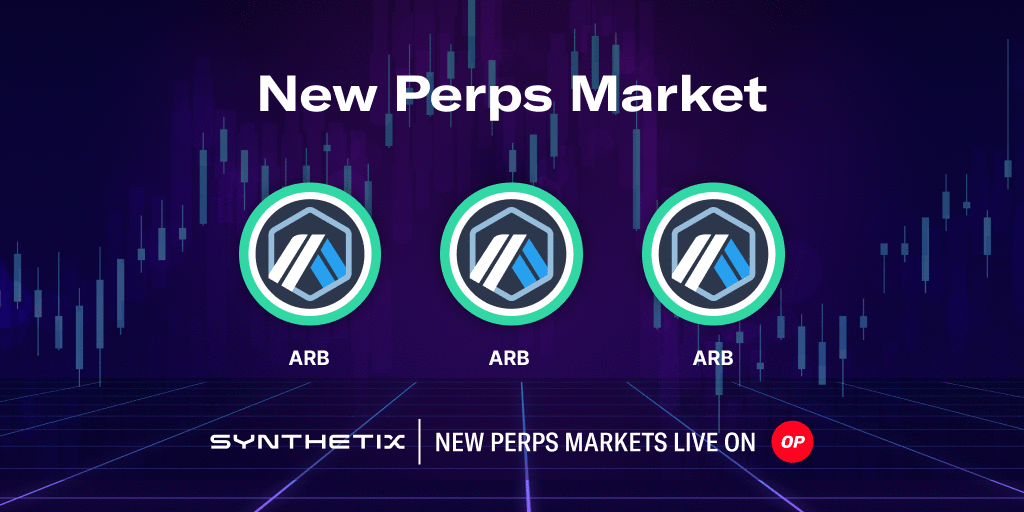 New Synthetix Perps Market: ARB (Arbitrum)


Synthetix is thrilled to announce the addition of ARB as the latest asset for leverage trading on Synthetix Perps. This exciting new perpetual futures market has been approved by SIP 2010.Trading Synthetix Perps Synthetix Perps can be traded on front-ends that integrate with SNX liquidity and support perps trading: Kwenta, Polynomial, Decentrex, and dHEDGE. Please note that Synthetix DAO does not provide any trading front-ends directly and instead relies on third-party user-facing protocols to serve traders. For more information on integrating with Synthetix Perps, please refer to the Synthetix Docs.New Perpetual Futures Market: ARB The addition of the ARB market expands the number of assets available for leverage trading through Synthetix Perps. Prices will be set by the decentralized off-chain Pyth Network oracle, and fees may vary depending on the asset. The latest configurable values, including fees, open interest, and more, can be found in the SIP approving the new asset, SIP 2010. These are configurable governance values and can be changed at any time. Token Taker Fee (Offchain Delayed) Maker Fee (Offchain Delayed) Max Market Value (in token) ARB 12bps 4bps 1,500,000 Listing New Synths The process for adding new Synths to Synthetix is based on demand, liquidity, and volatility. All markets must be approved by Synthetix Governance through a SIP and/or a subsequent SCCP to configure variables. Additionally, data f...
---
---
---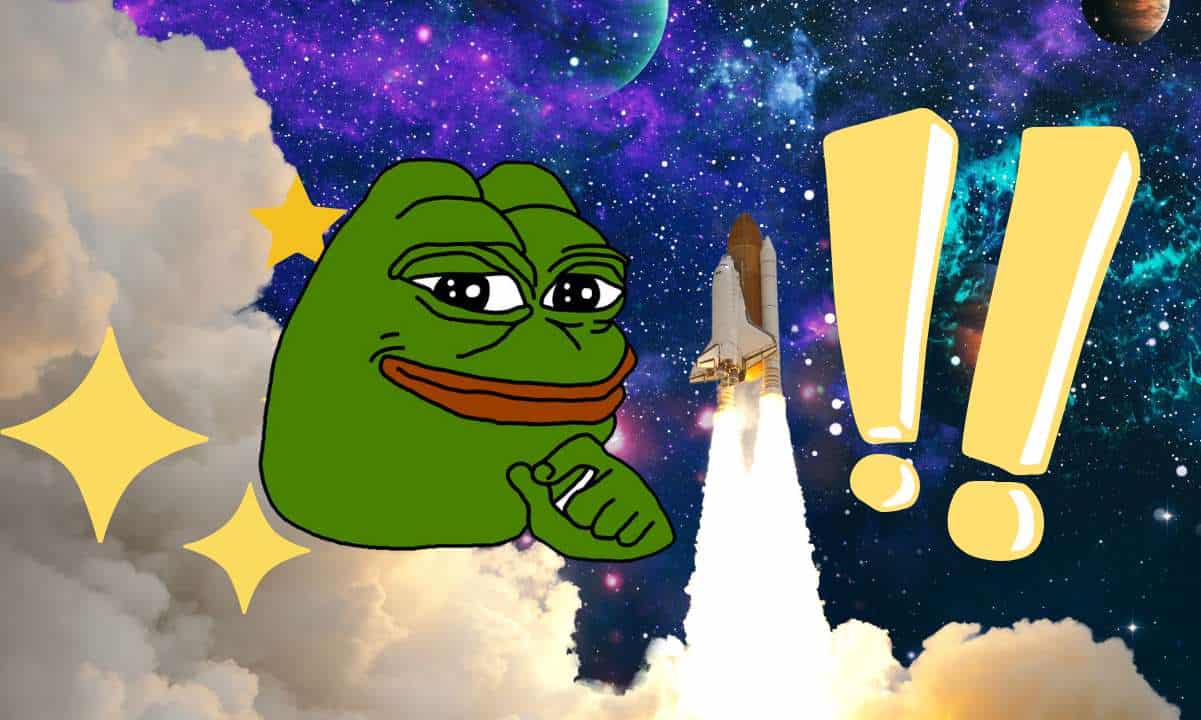 PEPE Madness Transitions: Synthetix (SNX) Soars 10% on Proposal to Add P...


Synthetix (SNX) is trading 10% up over the 24-hour period. The recent spike in price comes amid a new proposal. SNX bulls likely have PEPE madness to thank for the market bump. The classic meme frog cryptocurrency is adding value to every market it touches. Volumes surged 150% in the wake of Synthetix Improvement Proposal (SIP) 2014. That would add PEPE coin markets to the L2 blockchain. Synthetix is a decentralized exchange for trading 'synthetic' crypto assets. It operates in the blockchain ecosystem as both a Layer-2 scaling solution and DEX. The project was launched in Sept 2017 by Kain Warwick. Synthetix lives on the Ethereum and Optimism mainnets. SNX skyrocketed last year when the network introduced atomic swaps. This week, the crypto got a big price bump out of a proposal to add eight new markets. Among them, most notably, was this year's memecoin darling, PEPE coin: Synthetix Improvement Proposal (SIP) 2014 and 2015, if passed, would open eight new markets for synthetic versions of several notable cryptocurrencies. The most notable market is likely the community's interest in integrating the mega-popular meme coin Pepecoin (PEPE).' SIP 2014 would open trading for PEPE, SUI, and BLUR. SIP 2015 would add XRP, DOT, TRX, FLOKI, and INJ. The proposals were currently up for voting this week. The post PEPE Madness Transitions: Synthetix (SNX) Soars 10% on Proposal to Add Pepe Coin appeared first on CryptoPotato.
---
Reasons Why Synthetix (SNX) Skyrocketed by Over 100%


The cryptocurrency market is showing signs of a minor relief amidst the bloodbath, but Synthetix (SNX) has emerged as the clear winner today. Synthetix (SNX) Takes the Lead The native utility and governance token of the layer-2 scaling solution Synthetix attempted to reclaim the previous local top formed around the $3-resistance area. SNX briefly witnessed a triple-digit surge of more than 100% in the last 24 hours, climbing to $3.4 before retracing to around $2.6. SNXUSD. Source: TradingView Additionally, SNX's trading volume skyrocketed by an astonishing 1,200%. This massive come-back in trade volume, in turn, spurred the rally for SNX. Subsequently, Synthetix became the third-largest protocol accounting for the most trading fees, just behind Uniswap and Ethereum. Often described as a 'blue chip' DeFi project, Synthetix was one of the first projects to launch on the Ethereum network. But Why the Sudden Traction? The native token got a boost after Synthetix collaborated with liquidity provider Curve Finance. The aim is to develop Curve pools for Synthetic Ether (sETH)/Ether (ETH), Synthetic Bitcoin (sBTC)/Bitcoin (BTC), as well as Synthetic USD (sUSD)/3CRV. This would enable market participants to convert synthetic assets such as sETH to ETH in a significantly cost-effective way. The introduction of the atomic swap function with the SIP-120 proposal is one of the catalysts driving the ongoing traction. Meanwhile, the integration with Curve Finance, and the decentralized exch...
---
Synthetix (SNX) Price, Monday's Biggest Gainer, Balloons By 100% &...


After plunging below $18,000 over the weekend to trade at a price of SNX, the native token of Synthetix decentralized finance (DeFi) platform, has gained more than 100% to usher in the week. SNX has proven to be the stock with the biggest rise on Monday. The token's 24-hour trading volume has increased by more than 1,200% to $322 million, according to data from CoinMarketCap. This indicates that investors are pouring money into the token despite its poor performance last week, as it has been put up for bid. Additionally, this abrupt growth in SNX is supported by the increasing daily network volume as a result of its new function. Suggested Reading | Bitcoin Climbs Back Above $20K, A Bit Of A Relief To The Sinking Crypto Market Synthetix is a Layer-2 scaling solution that provides on-chain exposure to a wide variety of crypto and non-crypto assets. It recently partnered with liquidity provider Curve Finance to create Curve pools for sETH/ETH, sUSD/3CRV, and sBTC/BTC, allowing investors to convert synths such as sETH to Ether (ETH) at more affordable rates. Synthetix Token Climbs By Half In Seven Days The Synthetix token is selling at $3.05 at the time of writing, a 50 percent increase over the past week. The latest price increase has assisted the token in erasing its deficit from the ongoing market meltdown. The price increase of SNX is not only attributable to optimistic perceptions surrounding Bitcoin at the start of the week, but also to investor...
---
More Synthetix (

#SNX

) News