| | | |
| --- | --- | --- |
| | SmartCash | #SMART |
---
| | | | | |
| --- | --- | --- | --- | --- |
| SMART Price: | $0.000241 | | Volume: | $32 |
| All Time High: | $2.42 | | Market Cap: | $518.9 K |
---
---
| | | | | |
| --- | --- | --- | --- | --- |
| Circulating Supply: | 2,153,744,989 | | Exchanges: | 3+ |
| Total Supply: | 2,153,744,989 | | Markets: | 3+ |
| Max Supply: | 5,000,000,000 | | Pairs: | 7 |
---
---
---
The price of #SMART today is $0.000241 USD.

The lowest SMART price for this period was $0, the highest was $0.000241, and the current live price for one SMART coin is $0.00024094.

The all-time high SMART coin price was $2.42.

Use our custom price calculator to see the hypothetical price of SMART with market cap of BTC or other crypto coins.
---
---
The code for SmartCash crypto currency is #SMART.

SmartCash is 6.2 years old.
---
---
The current market capitalization for SmartCash is $518,913.

SmartCash is ranked #855 out of all coins, by market cap (and other factors).
---
---
The trading volume is very weak during the past 24 hours for #SMART.

Today's 24-hour trading volume across all exchanges for SmartCash is $32.00.
---
---
The circulating supply of SMART is 2,153,744,989 coins, which is 43% of the maximum coin supply.
---
---
---
---
Note that there are multiple coins that share the code #SMART, and you can view them on our SMART disambiguation page.
---
---
---
---
What Are Smart Contracts? Unpacking Today's Digital Agreements


In the digital currency realm, smart contracts have enhanced the financial industry through tokenization, decentralized finance (defi) and other agreements in the form of self-executing code. But how exactly do they work? What benefits do they offer? Here's a concise overview of smart contracts and their profound effect on trust and collaboration in our interconnected society.Smart Contract Origins If you keep up with cryptocurrency news you've likely heard of 'smart contracts.' Smart contracts, in their current form, are self-executing agreements housed on a blockchain. Fundamentally, the 'smart' in smart contracts stems from automation, while the 'contract' denotes a binding agreement or function that runs automatically. The idea of smart contracts was first posited by American computer scientist Nick Szabo. Ethereum's Role & Beyond In the early 1990s, Szabo defined smart contracts as 'a set of promises, specified in digital form, including protocols within which the parties perform on these promises.' Modern smart contracts, however, didn't emerge overnight. But with the advent of Ethereum, the blockchain's Turing completeness and coding capabilities quickly made it the preferred platform for smart contract protocols. Ethereum's Turing completeness means that, in theory, any computable function can be run on Ethereum, given sufficient processing power and time. Programming With Solidity This capability offers vast potential for the kinds of applications and contracts that...
---
Backed Now Natively Issues Tokens on BNB Smart Chain: Enabling new Integ...


[PRESS RELEASE - Zug, Switzerland, August 29th, 2023] Backed has extended its native token issuance to include the BNB Smart Chain (BSC) to bring our products to a wider audience and give our clients the flexibility to choose the blockchain that works best for their use case. Backed is on a mission to bring off-chain assets onto crypto rails. We issue ERC-20 tokens - or equivalent on other chains - that track the value of treasury and corporate bond ETFs as well as stocks. The tokens are freely transferable across wallets, fully collateralized by the underlying assets, and issued in compliance with Swiss regulations - which is at the forefront of blockchain technology regulation. One of BNB Chain's main value propositions is its community, as it is the world's largest smart contract blockchain by daily active users. This integration provides a large and active user base, enhancing liquidity and market access for our products. BNB Chain offers significantly lower transaction fees compared to the Ethereum network, making it more cost-effective. BNB Chain is designed to handle high transaction volumes with faster block confirmation times. This marks another milestone towards Backed's mission to enable the seamless integration of RWAs on-chain. Backed's products are already finding use cases such as collateral for stablecoins and money markets by Angle Protocol - making use of bC3M and bHIGH. Ribbon Finance is utilizing bIB01 for its own structured product...
---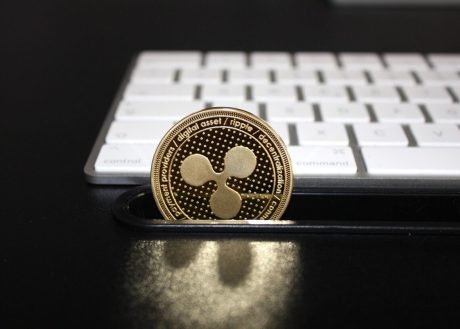 XRPL Labs Reveals Smart Contract Sidechain For XRP Ledger, What This Mea...


Earlier today, XRPL Labs divulged its latest development: Xahau Ledger, a smart contract sidechain integrated into the XRP Ledger (XRPL) ecosystem. This is said to enhance the capabilities of the XRP Ledger, pushing it a step closer to widespread retail adoption. The announcement by XRPL Labs, the brain behind the XRP Ledger's self-custody wallet named Xumm, has reignited excitement within the community, pointing toward significant advancements for this altcoin. However, so far, the altcoin remains in red down by 1% in the past 24 hours. An Introduction To Xahau Ledger On August 28, XRPL Labs conveyed its integration with the Xahau Ledger, characterizing it as an 'ambitious move' to introduce multifaceted features to the XRP Ledger. This integration is seen as a catalyst, propelling the adoption of the altcoin and its foundational ledger. We are proud to be part of the Xahau network (@XahauNetwork) as a launch participant. As stated earlier, we will support multiple chains that use the XRPL protocol and our commitment to the main XRPL remains steadfast. https://t.co/olzsK3veCx — XRPL Labs (@XRPLLabs) August 28, 2023 Such progress firmly positions the XRP Ledger protocol to break new ground in the retail sector. Furthermore, XRPL Labs is in the phase of rolling out a comprehensive whitepaper for the Xahau Ledger. As emphasized by the developers, this sidechain's primary purpose is to infuse the XRPL ecosystem with smart contract capabilities. The Vision For The...
---
Opensea Phases Out BNB Smart Chain Support, Citing Resource Alignment Wi...


One of the largest non-fungible token (NFT) platforms, Opensea, has declared its decision to withdraw BNB Smart Chain (BSC) support. Opensea revealed that the 'cost to continue supporting BSC outweighs the impact.'Opensea Pivots Away From BNB Smart Chain in Strategy Re-evaluation On August 18, 2023, Opensea proclaimed that they would cease BSC support after incorporating multiple blockchains over recent years. This announcement coincides with Opensea's strategy to phase out the enforcement of NFT royalties. Concerning BSC support, Opensea stated that as the industry advances, the company needs to 'align resources with the most promising efforts.' 'We've decided the cost to continue supporting BSC outweighs the impact,' Opensea said. 'Starting today, you will no longer be able to create new listings for or make new offers on BSC NFTs. However, you will still be able to view, discover, and transfer BSC NFTs on our site.' In response to Opensea's X thread publication, some individuals claimed they were unaware of BSC support's existence. Others seized this chance to voice their grievances about the royalty ruling. One individual commented, 'IDK what kind of system you guys are running over there but it's not that expensive to run BSC if you do it right.' Opensea concluded by asserting their continued optimism regarding a multi-chain future and shared that they recently added support for layer two (L2) blockchains Base and Zora. 'We're confident this decision will help us direct...
---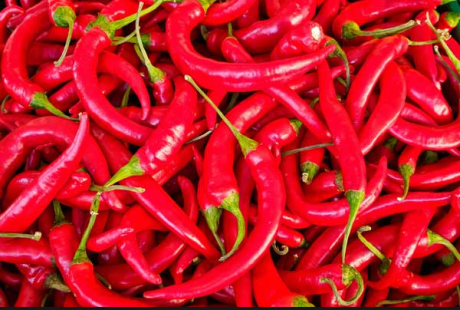 Chiliz (CHZ) Empowers Smart Contracts With Upgrades – Positive Imp...


Chiliz, the pioneering sports blockchain platform, is set to make waves once again as it teases forthcoming upgrades to its smart contracts. In a recent tweet, Chiliz unveiled its plans to enhance the functionality of its smart contracts, showcasing the company's ongoing commitment to providing a seamless and efficient experience for its users. Chiliz has been a trailblazer in the sports and entertainment industry, utilizing blockchain technology to bridge the gap between sports fans and their favorite teams. The platform's innovative approach allows fans to engage with their chosen teams through fan tokens, gaining access to exclusive content, rewards, and even influencing certain team decisions through token-based voting systems. Upcoming Proposals: Upgrading the Smart contracts Upgrade 1: Upgrading the contracts to allow factory contracts to deploy without being whitelisted as deployers. The factory contract will still need to be deployed by a whitelisted deployer.#ChilizGovernance $CHZ pic.twitter.com/zyBTqzAhTJ — Chiliz ($CHZ) - Powering Socios.com (@Chiliz) August 14, 2023 As the platform gears up for these improvements, the question on everyone's mind is whether these upgrades will play a role in boosting the price of CHZ, Chiliz's native cryptocurrency. Chiliz Upgrades On The Horizon The first of the upcoming upgrades focuses on streamlining the deployment of factory contracts. In a bid to improve efficiency, Chiliz plans to enable such contract...
---
XRP Ledger's L2 Smart Contract Development Reaches Key Stage


Evernode, the XRP Ledger (XRPL) Layer 2 platform, has shared a series of updates on its journey toward launch, offering insights into its progress and the challenges it has faced. XRP Ledger Layer 2 Platform Audit Scheduled For Mid-August Evernode is a Layer 2 platform that seeks to bring smart contracts to the XRP Ledger ecosystem via Hooks. The platform is being developed by a team of experienced developers working to enhance the XRP Ledger network with advanced functionalities. In the first update, Evernode announced that the audit of their three hooks is tentatively scheduled to begin in mid-August. However, the team is still waiting for paperwork and funding from Ripple to confirm the audit, just like other XRPL Grants Grantees. In the second update, the Evernode team shared that the Nomad contract proved more challenging than expected. The contract did not persist on the betanet, which helped the development team identify bugs and areas for improvement. The team has been working hard to resolve these issues and remains optimistic that they will overcome the obstacles soon. Ultimately, Evernode appreciated the approximately 104 betahosts who have provided invaluable feedback in testing and improving the platform in a near-live environment. These updates highlight the complexity of developing a Layer 2 platform for XRP Ledger and the importance of thorough testing and auditing. It also emphasizes the dedication and hard work of the Evernode team throughout the developmen...
---
Onyx Protocol Partners with Earn Network and MyCointainer to Drive XCN A...


[PRESS RELEASE - Sweden, Götaland, July 3rd, 2023] Onyx Protocol is today announcing an exciting new partnership with MyCointainer and Earn Network. Through the initiative, Earn Network will offer enhanced staking opportunities on BNB Smart Chain and cheaper transaction fees for the XCN token. XCN holders can potentially get up to 40% APY on their tokens when staked. The partnership with Earn Network will see Onyx launch dedicated decentralized staking pools for XCN on BNB Smart Chain. Each user will have the opportunity to stake their XCN tokens using two formal staking processes, Flexible or Locked. Flexible Staking describes a staking pool in which users can deposit and withdraw tokens at any time without any restrictions or lock-up periods. It offers flexibility and liquidity, with rewards distributed on a regular basis. Users can choose to compound their earnings by leaving their rewards in the pool or withdrawing them. Locked staking, also known as fixed-term or time-locked staking, involves staking tokens for a specific lock-up period. Onyx will offer two options here: 15-day and 30-day set staking periods. Users cannot withdraw their staked tokens until the lock-up period expires. In return for committing their tokens for a longer duration, participants typically receive higher staking rewards compared to flexible staking. All of the ETH fees collected for bridging XCN from ERC20 to BEP20 will be refunded as part of the ongoing gas refund initiative. Onyx recentl...
---
Securing Web3 With Zero Trust: Empowering Data, Smart Contracts, and AI ...


In the rapidly evolving world of Web3, where data security and privacy are paramount, innovative solutions are needed to protect sensitive information and establish trust within the decentralized ecosystem. This sponsored article delves into the concept of Zero Trust and explores how it serves as the foundation for a revolutionary platform called Mind Network. By combining the principles of Zero Trust with cutting-edge encryption techniques, Mind Network aims to empower users, developers, and businesses to secure their data, smart contracts, and AI models on the blockchain. Mind Network recently closed its seed round fundraising, led by Binance Labs and co-invested by SevenX Ventures, HashKey Capital, Arweave SCP Ventures, etc. Mind Network was incubated by Binance Incubation Camp Season 5 and selected into Chainlink BUILD Program. The Rise of Zero Trust Security Traditional security paradigms in Web2 environments relied on the assumption of trust within a centralized infrastructure. However, the increasing frequency of data breaches and cyberattacks has exposed the vulnerabilities inherent in this approach. Enter Zero Trust Security, a modern strategy built on the principle of 'never trust, always verify.' Zero Trust assumes that breaches have either already occurred or are imminent, prompting the need for continuous verification of every request, irrespective of its origin. Zero Trust Principles for Enhanced Security Zero Trust Security operates on several core principles ...
---
Etherscan Unveils Code Reader: An AI-Powered Tool That Aims to Bolster S...


After the Ethereum block explorer Etherscan introduced an advanced filter for blockchain exploration, the team announced a new tool called Code Reader, powered by artificial intelligence (AI). Essentially, the service leverages AI to enable users to retrieve and interpret the source code of a specific contract address.Etherscan Introduces an AI-Powered Code Reader for Smart Contract Analysis On June 19, 2023, Etherscan announced a new feature that integrates artificial intelligence (AI) into its blockchain explorer's capabilities. Code Reader beta harnesses 'the power of AI to seamlessly learn about any smart contract source code,' Etherscan said on Twitter. Additionally, Etherscan has introduced documentation on how to use the Code Reader service. 'By selecting a contract address, users can access and interact with the contract's source code files,' the Code Reader walkthrough article notes. The software utilizes Openai's large language model (LLM) and it can essentially accelerate smart contract research and development, Etherscan explained. The software further 'auto-populates the contract address, source code, and AI prompts to retrieve AI-generated answers.' Essentially, both veteran coders and newcomers can gain an understanding of a smart contract's operations and functionality. Etherscan said on Twitter that this is 'very much a beta release – please let us know what you'd like us to add or improve.' Etherscan's AI-powered tool follows the recently introduced ...
---
Phala Launches Phat Contract: Enhanced Smart Contracts for Web3 Builders


[PRESS RELEASE - Singapore, Singapore, June 16th, 2023] Web3 infrastructure provider Phala Network has launched Phat Contract, an enhanced smart contract solution for blockchain builders. Phat Contract makes it easier for developers to connect a smart contract to virtually any blockchain ecosystem. Phat Contract is an off-chain program running on Phala Network. It connects smart contracts, allowing them to interact with the real world more efficiently. Engineered to bridge the gap between web2 services and the web3 universe, Phat Contract enables effortless integration across EVM and Substrate blockchains in a trustless environment. This allows smart contracts to extend their capabilities to the off-chain world, making smart contracts even smarter. An innovative solution for implementing web3 functions, Phat Contract ensures efficient interaction with off-chain data while maintaining trustworthy and secure information. Phala's solution is designed to significantly enhance development efficiency for web3 developers and securely enable off-chain computation. By offering a virtually cost-free computation, Phat Contract spurs the rapid advancement of web3 applications. Phat Contract helps developers build next-generation applications. It's built upon Phala's closed beta, which launched at the end of 2022 and has been used by 48 applications, including Apillon, InvArch, W3A, and PrivaDEX. The mainnet version of Phat Contract has made significant improvements in optimi...
---
Smart Contract Tokens and Defi Sector Suffer Steep Losses, Threatening T...


The overall value of the crypto economy has dropped by more than 5% against the US dollar in the past 24 hours, with the top smart contract token sector losing more than 8% in the same time frame. The downturn has also affected the decentralized finance (defi) sector, with the total value locked in defi today awfully close to dropping below the $40 billion range after shedding 5.65% in value over the last day.TVL Nears the $40 Billion Range, Three Tokens Record Heavy Losses The total value locked (TVL) in decentralized finance (defi) has decreased by 8.97% from $47.12 billion on June 5 to $42.89 billion on June 10, 2023, at 8:30 a.m. (ET). This loss amounts to approximately $4.23 billion in five days. The majority of these losses occurred during the last day, as the crypto economy and the top smart contract coin sector have seen a steep drop in the last 24 hours. The total market capitalization of the top smart contract token economy is currently $312 billion, but it has lost 8.6% of its value since yesterday. Three tokens, namely cardano (ADA), solana (SOL), and polygon (MATIC) have lost more than 20% of their value since Robinhood announced that it would delist these coins on June 27, 2023. Ethereum accounts for $209 billion of the total market capitalization of $312 billion. The TVL in defi has not been this low since March 12, 2023, when it was at $42.51 billion. The TVL had been above $40 billion since January 8, but it is now awfully close to falling below that level. ...
---
GoCrypto's Cutting-Edge NFT Store: Smart Contracts and Decentralized Pay...


PRESS RELEASE. [Ljubljana, May 23rd, 2023] - GoCrypto, the trailblazer in blockchain technology, is proud to unveil its groundbreaking GoCrypto NFT Store, a revolutionary platform that harnesses the power of smart contracts to redefine ownership, creativity, and real-world rewards. Powered by the Polygon chain, this cutting-edge store enables users to claim, forge, and burn NFTs, unlocking a world of unique digital and physical experiences. At the core of the GoCrypto NFT Store is the seamless integration of smart contracts, ensuring transparency, security, and trust throughout the entire process. Let's dive into the remarkable features that make this platform a game-changer in the world of NFTs. Claim NFTs and Unleash Creativity: Users can explore the vast selection of NFTs available on the GoCrypto NFT Store and claim their desired digital assets. These NFTs represent a wide array of digital collectibles with other design pieces, created by renowned artists and creators coming in the future. With just a few clicks, users can become proud owners of unique and limited-edition NFTs. Forge Legendary NFTs with Special Recipes: GoCrypto takes NFT ownership to a whole new level with the innovative forging feature. By merging multiple NFTs according to special recipes, users have the opportunity to create rare and even legendary custom merchandise. The forging process is powered by smart contracts, ensuring authenticity and traceability. Burn NFTs and Unlock Real-World Rewards: Th...
---
EDCON 2023 Unveils Open Loyalty Solution from Smart Token Labs


[PRESS RELEASE - Sydney, Australia, May 20th, 2023] The EDCON 2023 organizing team has partnered with Smart Token Labs to deliver Permissionless Perks, an Open Loyalty solution that enables event attendees to independently verify ticket ownership to 3rd party perk providers. Attendees at EDCON 2023 in Montenegro from May 19th - 23rd can claim over 30 exclusive perks available only to them. CEO of Smart Token Labs, Victor Zhang, said Permissionless Perks is one of the few commercial examples of Open Loyalty: " It's a permissionless Open Loyalty solution where the verification occurs between the ticket holder and the perk provider without involving the event organizer. A URL delivered to attendees is an attestation that attests ticket ownership and is then stored in the browser's local storage to enable the seamless claim of perks on the providers' websites.' Sky Harris, Marketing Lead of De University of Ethereum, co-organizer of EDCON, praised Permissionless Perks as a great way to create additional value for attendees: "What we love about this solution is it enables any 3rd party to add value to the attendee experience by providing perks for our ticket holders. It's a truly permissionless and decentralized solution, and attestations unlock unique value." "There are over 30 perks for attendees, ranging from the ability to free mint a derivative Cool Cat in EDCON swag to the chance to claim one of 50 serves of 'Njegusi Prosciutto...
---
Upgrade to Bring Bitcoin Cash Smart Contracts, Ted Cruz on BTC, Global D...


Software developer Jason Dreyzehner says smart contracts 'comparable to Ethereum,' but remarkably more efficient will be made possible by the May 15 upgrade coming to the Bitcoin Cash network. In other news, the world's largest regional organization, the Shanghai Cooperation Organization (SCO) plans to switch to settlements in national currencies, moving away from the U.S. dollar. This and more, just below, in the latest Bitcoin.com News Week in Review. Bitcoin Cash Smart Contracts 'Comparable to Those on Ethereum' Possible via May Upgrade, '1000x Efficiency Advantage': Dev Jason Dreyzehner Pro-freedom technologies advocate and software developer Jason Dreyzehner recently spoke with Bitcoin.com News via email about the upcoming Bitcoin Cash network upgrade on May 15. One of the most talked about improvement proposals set to go through on that date - which proponents view as a boon to economic freedom - is the Cashtokens CHIP. Beyond UTXO-level token creation, the upgrade will allow for 'advanced on-chain applications like higher-security vaults, decentralized exchanges, and bridged sidechains,' comparable to ethereum, more scalable, and cheaper, according to Dreyzehner. Read More World's Largest Regional Organization to Switch to Settlements in National Currencies A China-led regional organization that covers more than half of Eurasia intends to transition to settlements in the currencies of its members. While the plan is to abandon the U.S. dollar in mutual payments, parti...
---
Bitcoin Cash Smart Contracts 'Comparable to Those on Ethereum' Possible ...


Pro-freedom technologies advocate and software developer Jason Dreyzehner recently spoke with Bitcoin.com News via email about the upcoming Bitcoin Cash network upgrade on May 15. One of the most talked about improvement proposals set to go through on that date - which proponents view as a boon to economic freedom - is the Cashtokens CHIP. Beyond UTXO-level token creation, the upgrade will allow for 'advanced on-chain applications like higher-security vaults, decentralized exchanges, and bridged sidechains,' comparable to ethereum, more scalable, and cheaper, according to Dreyzehner.Bitcoin Cash Dev Dreyzehner on Cashtokens Upgrade As the traditional financial world is focused on central bank digital currencies, bank failures, and trying to regulate permissionless digital assets, bitcoin cash enthusiasts are looking forward to the May 15th upgrade, which features a Bitcoin Cash Improvement Proposal (CHIP) known as the Cashtokens CHIP. BCH Tokyo weekly meetup organizer Big V told Bitcoin.com News: 'The Cash Tokens upgrade is exciting because it is one small step for the protocol, but one giant leap for Bitcoin Cash which now enables incredibly fast, efficient and inexpensive decentralized permissionless financial products for everyone on Earth.' Beyond enabling tokenization, which has been attempted in a less integrated way before with SLP tokens, the Cashtokens CHIP allows the BCH network to be used as never before, enabling onchain UTXO-based smart contracts and decentralize...
---
Ojamu Announces 'Alphie' Launch – AI-driven Smart Tool for the Blo...


[PRESS RELEASE - Singapore, Singapore, April 28th, 2023] "Alphie" bot currently specializes in the hot ZK & Optimistic Rollup sectors, with more to come Ojamu, the AI & Blockchain-powered intelligence platform geared towards providing insights into the blockchain & Web3 economy, announced its latest product today, with the launch of its ChatGPT integrated bot "Alphie", available in both mobile and desktop versions. Alphie is an advanced, AI-driven 'Alpha Finder,' providing valuable insights and in-depth analysis in the most cutting-edge areas of the cryptocurrency industry. Ojamu CEO and Founder Hal Bame commented, "The bot's name comes from 'Alpha', which in many industries is seen as 'hard-to-find' or essential information. Alphie initially focuses on the incredibly popular and fast-moving ZK/Optimistic Rollup space, with leading chains such as Polygon & Arbitrum incredibly acitve, helping users understand complex concepts and terminologies that might otherwise be difficult to grasp and find necessary information on, as well as associated projects." Alphie's capability goes beyond 'lookups.' For example, it can break down whitepapers into more digestible information, in order to accelerate users' research and help them to make better-informed decisions, find specifics on various technologies and understand how those projects differentiate from others. Key groups within the crypto/block...
---
Societe Generale Subsidiary Launches Euro Stablecoin, but Faces Criticis...


According to Societe Generale-Forge (SG-Forge), a regulated subsidiary of Societe Generale Group, the company has launched a stablecoin pegged to the euro and issued on the Ethereum blockchain. During the launch announcement, SG-Forge's CEO stated that a stablecoin 'built under a robust banking-grade structure' will be a key element to increase trust and confidence in the native cryptocurrency ecosystem.SG-Forge Reveals Institutional-Grade Stablecoin EURCV A new euro-denominated stablecoin is coming to the cryptocurrency ecosystem, issued by SG-Forge, a digital currency-focused subsidiary of the French multinational investment bank and financial services company Societe Generale. While the cryptocurrency industry already has a few euro-backed stablecoins issued by Circle Financial and Tether, SG-Forge's euro stablecoin, EURCV, aims to be an institutional-grade, fiat-pegged token. SG-Forge's Thursday announcement notes that the approach involves creating measures in the realm of digital assets that aim to add security and transparency for institutional investors. The efforts are in harmony with banking, legal, and regulatory requirements as part of the group's overall strategy, according to SG-Forge's announcement. "Digital assets with stabilisation mechanisms – i.e. stablecoins – built under a robust banking-grade structure will be a key element to increase trust and confidence in the native crypto ecosystem," said SG-Forge CEO Jean-Marc Stenger in a s...
---
Sushiswap Smart Contract Bug Results in Over $3M in Losses; Head Chef Sa...


According to several reports, a bug introduced to the decentralized exchange (dex) protocol Sushiswap's smart contract has resulted in more than $3 million in losses. The blockchain and smart contract security firm Peckshield explained the exploited contract was 'deployed in multiple blockchains.'Dex Platform Sushiswap Suffers From Smart Contract Exploit Over the weekend, the dex platform Sushiswap saw its RouteProcess02 contract exploited and then distributed across various blockchain networks. Blockchain security firm Certik published an alert after discovering the exploit. The company Peckshield also updated the crypto community via Twitter, noting that Sushiswap's 'RouterProcessor2 contract has an approve-related bug.' It has also been reported that the victim was a well-known crypto advocate called Sifu, who reportedly lost 1,800 ether. Sifu may not have been the only victim, as Certik's alert mentions that a few USDC users may have been affected. 'We have detected suspicious activity on [0x15d], which is a malicious router,' Certik tweeted. 'Revoke permissions if you have approved this router to spend your tokens. Stay safe. Multiple users who had approved the malicious contract have seen their USDC being transferred to [0x29e]. The wallet has taken about $20,000 in the last two hours,' the company added. A developer known as 0xngmi has detailed that the exploit should only be problematic for those who used Sushiswap during the last four days. 'Only users impacted by Su...
---
New Binance Smart Chain Proposal Seeks to Lower Transaction Fees: Report


Layer 2 scaling solutions have revolutionized the space with faster and cheaper transactions, as well as increased scalability and improved privacy and security. In a bid to increase its competitiveness against rival blockchain networks, a proposal has been submitted that aims to adopt a lower transaction fee cost on Binance Smart Chain (BSC). BSC Proposal The proposal, submitted on March 28th, highlighted the need for a more adaptive transaction cost distribution on the BSC network with a more flexible transaction fee structure in a bid to ensure efficient block utilization and attract new users. It further stated that such an approach would help sustain the BNB economy while enhancing BSC's position in the market, especially in the multichain strategy laid down in its roadmap. According to the proposal, BSC's high gas fees have impeded the network activity and claimed that the utilization of around 15-20% could aggravate if the gas fee is left unchecked. 'BSC transaction costs are currently set at a relatively high fixed rate of 5 gwei, which may not be as appealing to users as the more affordable fees provided by L2 solutions outside of the BSC ecosystem. This will ensure the existing and future BNB Chain L2 solutions remain competitive and keep attractive users in the ecosystem.' The proposition for the BSC validators is to allow users to choose fees below the current 5 gwei rate, with options to go as low as 3 or 4 gwei, depending on their financial needs. This app...
---
Hedera Exploit: Attackers Target Smart Contract Service Code


Decentralized proof-of-stake (PoS) blockchain Hedera finally confirmed a security breach. In an update, the team behind the platform revealed that attackers managed to exploit the Smart Contract Service code of the protocol's mainnet to transfer Hedera Token Service tokens held by victims' accounts to their own. It said the root cause of the issue has been identified by the team, and are working on a solution. Hedera Exploit Hedera further noted that the attackers targeted those accounts which were used as liquidity pools on multiple decentralized exchanges - including Pangolin, SaucerSwap, and HeliSwap - that utilize Uniswap v2-derived contract code ported over to use the Hedera Token Service to carry out the theft. Hedera announced shutting down network services and initially cited experiencing 'network irregularities' as a reason. In the latest confirmation thread posted by the platform, it said the mainnet proxies are still turned off to prevent the attacker from being able to steal more tokens, thereby removing user access to the mainnet. The team is currently working on a solution. 'Once the solution is ready, Hedera Council members will sign transactions to approve the deployment of updated code on mainnet to remove this vulnerability, at which point the mainnet proxies will be turned back on, allowing normal activity to resume.' Network Irregularities Several decentralized applications running on the network had previously flagged suspicious activity. Hedera-based cro...
---
Join the Plena Smart Wallet Referral Program and Win Big with $1,000,000...


PRESS RELEASE. Plena Smart Wallet, which is one of the first self-custodial wallets to support Account Abstraction is thrilled to unveil its hotly anticipated referral program that offers rewards worth up to $1,000,000 in $Plena tokens. The program aims to incentivize users to invite their friends and family to join the platform while offering them a chance to earn some significant rewards. The rules are fairly simple and straightforward. To participate in the program, users simply need to share their referral link with their friends and family. Once a new user downloads the app and signs up through their referral link & successfully completes 3 Transactions on the Fantom chain , both the referring user and the new user will be earning 50 points each. Existing customers can make as many referrals as they like but they must be a new Plena App customer. This means that the more friends and family members you refer, the higher your chances of winning a significant reward. The program has turned referrals into a game, where users can earn rewards in the form of $Plena tokens for each referral they make & track the leaderboard.** Limited time offer** In addition to the exciting rewards for individual referrals, Plena Smart Wallet's referral program offers users the opportunity to win even bigger rewards.The platform is giving away rewards worth up to $100,000 in $Plena tokens to the Top 100 on the leaderboard. Plena Smart Wallet is a super-friendly self-custodial crypto wallet ...
---
Solidproof Completes Security Audit of Flasko Smart Contract


Hackers have turned the DeFi space into their playground, making the sector a scary place for investors and project developers. Sadly, these cybercriminals constantly invent new ways to exploit and siphon millions from vulnerable DeFi projects. According to reports, hackers have stolen more than $3 billion from crypto projects this year. This is why crypto investors are becoming weary of crypto projects with unaudited smart contract codes. DeFi projects are investing heavily in smart contract auditing to improve security and ease users' minds. What is Smart Contract Audit? A smart contract audit is a thorough examination and analysis of the smart contract code. This process allows project developers to identify flawed codes and vulnerabilities before deployment. Some of the benefits of smart contract security audit are: Ensures safer DeFi platforms. Increases community trust Provides enhanced protection against hackers Increases credibility in the crypto industry. Flasko Completes Security Audit Flasko recently became the latest blockchain project to pass its security audit, thus providing a safer ecosystem for investors. Flasko is an alternative investment and trading platform that allows users to invest in the premium alcoholic beverage market through non-fungible tokens (NFTs). This way, the project believes it can bridge the gap between alternative investments and the crypto market. The platform provides users with NFTs tied to real-world products such as luxury and vin...
---
Smart Contract Token Market Soars to $332 Billion; Defi Value Reaches Hi...


The smart contract token economy rose 5.6% against the U.S. dollar on Thursday, reaching $332 billion. Additionally, the value locked in decentralized finance (defi) increased to nearly $50 billion, a record high not seen since the collapse of FTX.Smart Contract Economy and Defi TVL Bounces Back On Thursday, Feb. 2, 2023, the top smart contract platform coin economy increased to $332.86 billion, a rise of 5.6% in the last 24 hours. Currently, roughly $20.44 billion in global trading volume is paired with smart contract tokens. Of the top ten smart contract crypto assets by market capitalization, polygon (MATIC) led in 24-hour gains, rising 12% in the last day. Aptos (APT) followed with the second-largest increase, jumping 10.4% higher on Thursday. Polkadot (DOT), chainlink (LINK), and solana (SOL) all experienced notable gains in the last day, jumping 6% to 7.1% higher. Smart contract coins outside the top ten that saw significant increases include near protocol (NEAR), which rose 11.4%, and fantom (FTM), which jumped 17.5% on Thursday. Parsiq (PRQ) was the largest gainer with a 27.7% increase, while counterparty (XCP) was the biggest smart contract token loser, shedding 9.9% on Thursday. The value locked in decentralized finance (defi) has also risen and is near the $50 billion range, at approximately $49.48 billion. Lido Protocol leads the defi pack, as its total value locked (TVL) today represents 17.32% of the $49 billion on Thursday. Lido's TVL increased by 5.79%, and t...
---
Bunzz Raises $4.5M Seed Round to Expand its Smart Contract Hub for DApp ...


[PRESS RELEASE - Singapore, Singapore, 24th January 2023] Bunzz a web3 development platform for decentralized applications, has completed a $4.5M seed round. Investors included gjmp, DG Daiwa Ventures, Coincheck, and Ceres. Funding will be used to help build out Bunzz's Smart Contract Hub, which is already used by more than 8,000 dApp developers. (Product page: https://bunzz.dev/ ) Bunzz has established a strong track record since its launch 11 months ago. Over 8,000 DApp developers have been using the platform, and more than 3,000 DApp projects have been deployed on-chain, making it one of the largest DApp development infrastructures in Asia. The platform has been recognized by top-tier landmarks as a major infrastructure service in the smart contract development sector. It has been featured on the web3 development infrastructure chaos map published by Coinbase. Additionally, Bunzz was also a finalist in Icetea Lab, Singapore's largest web3 accelerator program. Currently, engineers who can handle DApp development are very rare. The reason is that the barrier to developing smart contracts, which are web3-specific programs, is high. In other words, if web2 software engineers could handle contract development, it would be much easier to enter the web3 space. Bunzz has succeeded in simplifying the previously complex development process by providing frequently used contracts as modules and wrapping the preparation of nodes and the launch of the development environment...
---
Number of New Ethereum Smart Contracts Falls 60% in 2023


Ethereum prices might be solid, and bulls are looking to drive the coin toward $1,700, but on-chain data points to dropping activity from developers judging from the number of new smart contracts deployed in the first three weeks of January. Number Of Smart Contracts Deployed On Ethereum Falling The number of new smart contracts deployed over the past few weeks, since the beginning of 2023, has fallen by more than half. The number of new smart contracts deployed on January 1, 2023, stood at 139,699. However, a total of 56,370 smart contracts were deployed on Ethereum on January 23, a solid recovery from the 10,079 figure registered on January 14, but still a long way from its January 1 levels. The contraction over the past three weeks represents a 60% drop from January 1 levels, a concern for analysts. Ordinarily, the number of contracts deployed on a smart contract network points to on-chain activity, and the more dApps there are on any frontier, in DeFi, NFTs, gaming, and more, the higher the probability that this activity could spill into price action since ETH, the native token of Ethereum, is used to settle network fees. Whenever there is a spike in on-chain activity, the demand for block space is higher, requiring developers to use more ETH for a slot in a block. Falling contracts deployment coincides with the exemplary performance of ETH prices over the month. ETH prices have rallied from $1,200 on January 1 to $1,659 on January 20. Even though bulls are ...
---
GMX Generates More Fees than BNB Smart Chain and Bitcoin


GMX, the perpetual trading decentralized exchange (DEX) allowing up to 50X leverage, now generates more trading fees than the BNB Smart Chain (BSC) and Bitcoin. GMX Is The Third Most Active Platform According to statistics, GMX's 1-day fee on January 19 was around $589,000, while BSC and Bitcoin on-chain fees, over the same period, stood at $524,232 and $328,935, respectively. Ethereum and Uniswap are the only two major protocols more active than the perpetual trading decentralized exchange, per the above data. During this time, the total Gas fees accrued in Ethereum exceeded $5 million. In Uniswap, it was over $2.1 million, roughly 4x GMX's and BSC's daily fees. GMX supports trading various coins, including BTC, ETH, and AVAX. As of writing, GMX had $96,802,651,673 in total trading volume with open interest, that is, the number of opened positions, long and short, of $207,102,720. Meanwhile, over 208,000 active traders were using the platform to trade on Arbitrum and Avalanche. GMX launched on Arbitrum and Avalanche, considering their scalability and low fees versus Ethereum. Arbitrum is Ethereum's layer-2 platform permitting scalable and low-fee trading fees. On the other hand, Avalanche is scalable and boasts the fastest settlement time in crypto. By launching on these two platforms, GMX says it allows users to save on costs by entering and exiting positions with minimal spread and zero price impact. Traders take the profits of selling positions in USDC...
---
Smart Contract Tokens, Defi Economy See Strong Growth, Market Capitaliza...


Smart contract tokens and the decentralized finance economy have been on a tear during the last month, gaining against the U.S. dollar. The market capitalization of the smart contract platform token economy has swelled by $78 billion over the last 30 days, increasing from $243 billion to the current $321 billion. Furthermore, the total value locked in decentralized finance (defi) has risen by $5.39 billion in the same time frame.Smart Contract Tokens Experience Double-Digit Gains, Led by Oneledger, Harmony, and Waves It's been a rough crypto winter, to say the least, and after numerous insolvencies and bankruptcies within the industry, crypto assets have been hit hard. The latest, and one of the most tragic blowouts last year, took place 67 days ago when FTX was found to be insolvent and the company filed for bankruptcy protection on Nov. 11, 2022. The crypto economy took a beating during the last two weeks of November and into December, and the lackluster end-of-the-year holiday market action made things worse. Approximately 30 days ago, on Dec. 18, 2022, the smart contract token economy was worth $243 billion, and a great deal of coins lost considerable value. Ethereum (ETH), for instance, was down 6.1% that week, and cardano (ADA) was down 14.4%. All ten of the leading smart contract coins that week were down by double digits against the U.S. dollar. But over the last month, the smart contract platform token economy grew by $78 billion, and as of Jan. 17, 2023, the entire...
---
Smart Contract Platform Tokens See Double-Digit Gains, Boosting Defi TVL...


Decentralized finance (defi) and smart contract platform tokens rallied on Monday morning (ET) and the total value locked in defi jumped above the $40 billion zone for the first time since mid-December 2022. The top smart contract platform coins by market capitalization increased 7.1% on January 9, 2023, and most have seen double-digit gains over the last week.Lido Finance Emerges as Most Dominant Defi Protocol, Surpassing Makerdao in TVL Size Cryptocurrency markets have been positive at the start of the second week of 2023, as the entire crypto economy has increased 3.6% to $893 billion on Monday around 11:00 a.m. (ET). Smart contract platform tokens have seen a 7.1% rise to $274 billion, which equates to roughly 30.68% of the entire crypto economy. Out of the top five smart contract platform coins, Solana (SOL) saw the biggest gain, rising 24.2% in 24 hours. Cardano (ADA) followed, with ADA increasing by 11.7% over the last day. Ethereum (ETH) is up 5.1%, BNB 5.5%, and polygon (MATIC) swelled by 6.7% in 24 hours. Additionally, all five of the top smart contract assets have seen double-digit spikes over the last seven days. Again, SOL led the pack, jumping 72.3% higher this past week, and ADA increased by 28.8% during the same time frame. Ethereum (ETH) saw the lowest increase over the last seven days compared to the top competitors, as the cryptocurrency is up 11.5% this week. Of course, the increase in the price of smart contract platform tokens has led to a swelling of ...
---
'Ethereum Killers' Managed to 'Kill' Themselves in 2022 Rather Than Beat...


At the end of 2021, a myriad of people thought a handful of smart contract platform tokens, often referred to as 'Ethereum killers,' would flip the second-largest crypto asset in terms of market capitalization in 2022. As 2022 comes to an end, statistics show that none of the so-called 'Ethereum killers' have surpassed the leading smart contract platform token, and a number of these tokens have lost considerable amounts of value during the crypto winter.Ethereum Outperformed Its Competitors in terms of Market Cap, Decentralized Finance Action, and Non-Fungible Token Sales On Dec. 23, 2021, the top smart contract platform coins held an overall valuation of around $823 billion and at that time, ethereum's (ETH) market capitalization represented 59.42% of the aggregate. Today, on Dec. 30, 2022, the crypto economy's top smart contract platform coins are valued at $239 billion, and ETH's market cap is roughly $144 billion. Data indicates that ETH's market cap equates to 60.25% of the aggregate value of all the top smart contract platform tokens listed today. Last year, when the smart contract platform coin economy was a lot more valuable, many people thought ETH could get 'flipped' by a bunch of 'Ethereum killers.' Roughly a year ago, the publication Forkast published an editorial called 'The Top Five Ethereum Killers,' and it included tokens like BNB, solana (SOL), cardano (ADA), avalanche (AVAX), and polkadot (DOT). While some of these coins were top ten contenders in Dec. 2021,...
---
Peter Schiff Advises Selling Bitcoin Today — Says It's 'the Smart ...


Gold bug and economist Peter Schiff has recommended selling bitcoin today, emphasizing that it is 'the smart move.' Many people disagreed with Schiff's analysis of the price of the cryptocurrency, warning that he is telling investors to sell at the bottom.Peter Schiff's Bitcoin Advice Gold bug and economist Peter Schiff has a Christmas message for bitcoin investors. Schiff is the founder and current chairman of Schiffgold, a precious metals dealer specializing in gold and silver bullion. He has long been a bitcoin skeptic, regularly bashing the crypto while promoting gold. He tweeted Sunday: My Christmas gift to HODLers is this bitcoin chart. As you can see bitcoin is much closer to its ceiling than its floor. The yellow line that was once support is now resistance. Since the upside potential is so low and downside risk so high, the smart move is to sell today. While some people thanked Schiff for his advice, many criticized the economist for telling people to sell at the bottom and causing panic selling. 'Just one advice for you: write these things when bitcoin is around top (for example around $200K next time) and you just might help someone. Doing this near the bottom doesn't help. You saw this last time,' one responded to Schiff's tweet. Some people took Schiff's warning as a sign that the bottom is in. A number of people said they just bought more coins since the price of BTC soared after Schiff said to sell in the past. Many people disagreed with Schiff's BTC price ana...
---
More SmartCash (

#SMART

) News