| | | |
| --- | --- | --- |
| | SmartCash | #SMART |
---
| | | | | |
| --- | --- | --- | --- | --- |
| SMART Price: | $0.000506 | | Volume: | $11.8 K |
| All Time High: | $2.42 | | Market Cap: | $1.1 M |
---
---
| | | | | |
| --- | --- | --- | --- | --- |
| Circulating Supply: | 2,153,744,989 | | Exchanges: | 4+ |
| Total Supply: | 2,153,744,989 | | Markets: | 8 |
| Max Supply: | 5,000,000,000 | | Pairs: | 7 |
---
---
---
The price of #SMART today is $0.000506 USD.

The lowest SMART price for this period was $0, the highest was $0.000506, and the exact current price of one SMART crypto coin is $0.00050605.

The all-time high SMART coin price was $2.42.

Use our custom price calculator to see the hypothetical price of SMART with market cap of BTC or other crypto coins.
---
---
The code for SmartCash crypto currency is #SMART.

SmartCash is 5.2 years old.
---
---
The current market capitalization for SmartCash is $1,089,905.

SmartCash is ranked #862 out of all coins, by market cap (and other factors).
---
---
The trading volume is modest today for #SMART.

Today's 24-hour trading volume across all exchanges for SmartCash is $11,803.
---
---
The circulating supply of SMART is 2,153,744,989 coins, which is 43% of the maximum coin supply.
---
---
---
---
Note that there are multiple coins that share the code #SMART, and you can view them on our SMART disambiguation page.
---
---
---
---
Binance-Backed BNB Smart Chain Paused Over Potential Multi-Million Dolla...


On Thursday, 6:19 p.m. (ET), the official Twitter account for the Bnb Smart Chain explained that the team was temporarily pausing the blockchain, after citing that it noticed irregular activity. Sources say that more than $600 million in Bnb tokens were reportedly stolen from the chain's cross-chain bridge. The Bnb Smart Chain team detailed on Reddit that funds 'taken off BSC are between $100M – $110M.' Bnb Smart Chain Temporarily Pauses Amid Hack Rumors The crypto token BNB is down 4% lower against the U.S. dollar during the last 24 hours following an alleged cross-chain bridge attack that saw around 200 million BNB worth $600 million siphoned. Reports further noted that 'Tether blacklisted the account' and it pushed Binance to pause the entire chain. Through the official Bnb Smart Chain Twitter account, the team announced the chain pause. 'Due to irregular activity, we're temporarily pausing BSC. We apologize for the inconvenience and will provide further updates here. Thank you for your patience and understanding,' the account said at 6:19 p.m. The official Bnb Smart Chain Twitter account added: To confirm, we have suspended BSC after having determined a potential exploit. All systems are now contained, and we are immediately investigating the potential vulnerability. We know the Community will assist and help freeze any transfers. All funds are safe. We want to thank all node service providers for their quick and attentive response. At the time of writing, there's ...
---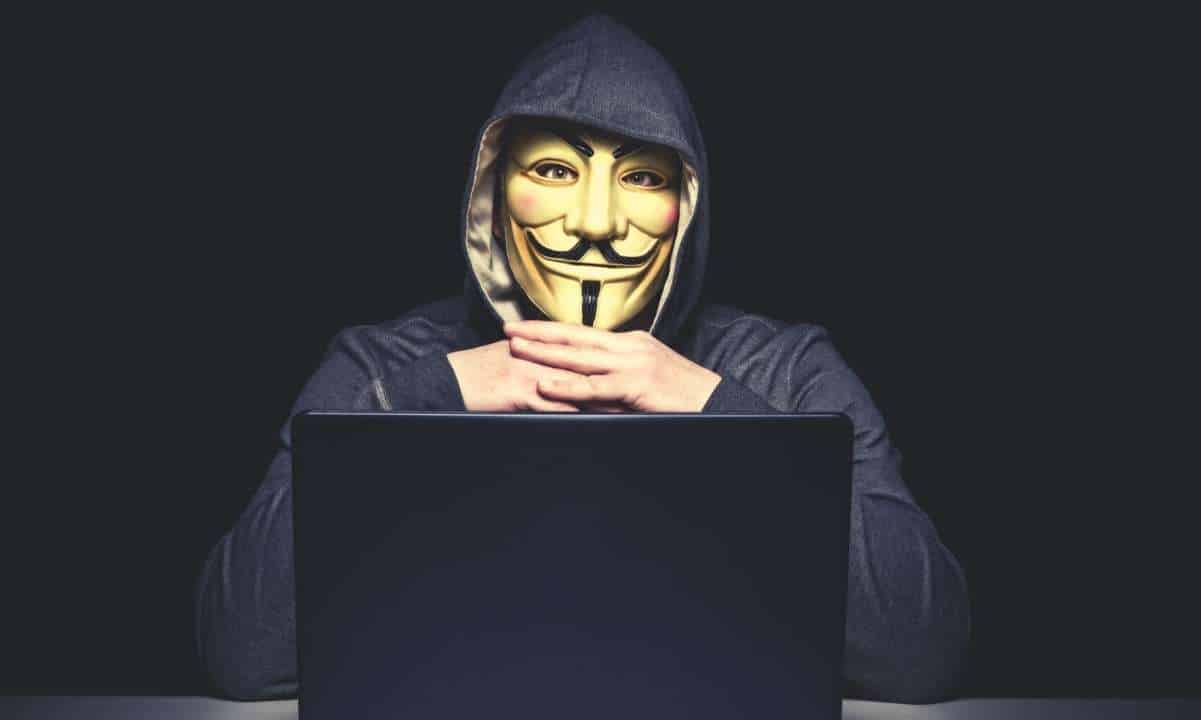 Binance Smart Chain Paused Following $600 Million BNB Hack (Report)


Binance has announced a pause across the entire Binance Smart Chain (BSC or BNB Chain) following what appears to be one of the largest exploits in DeFi history. An attacker has reportedly hacked another BNB chain user for 2 million BNB, worth $600 million. Another DeFi Catastrophe According to BNB Chain on Twitter, the "temporary" pause is due to "irregular activity," and a "potential exploit." "All systems are now contained, and we are immediately investigating the potential vulnerability," said the team. It also claimed that "all funds are safe." Due to irregular activity we're temporarily pausing BSC. We apologize for the inconvenience and will provide further updates here. Thank you for your patience and understanding. — BNB Chain (@BNBCHAIN) October 6, 2022 However, Twitter user and DeFi developer "foobar" had something else to say about the situation. He claimed an attacker had stolen 2 million BNB from "somebody" on the chain – worth roughly $600 million. "The attacker is spewing funds across liquidity pools and utilizing every bridge they can to get to safer chains," he added. The user included a screenshot from a block explorer showing the suspect held $532 million in crypto, spread across various EVM-compatible chains and L2s. These include $421 million still on the BNB chain (79%) and another $53 million (10%) on Ethereum. BNB ...
---
The Benefits of Cryptocurrency Network Marketing: A Smart Way to Make Mo...


Cryptocurrency network marketing is a process of referral marketing where an individual is rewarded for bringing new customers to a business. This type of marketing has been around for many years, but it has only recently been adapted to the cryptocurrency industry. There are many benefits to cryptocurrency network marketing, including the ability to make money without having to invest any money upfront. Additionally, this type of marketing allows you to get involved with an industry that is growing very rapidly. If you are looking for a way to make money that does not require a lot of risk or investment, then cryptocurrency network marketing may be the perfect opportunity for you. How do cryptocurrency networks work? Cryptocurrency networks are decentralized, which means they aren't subject to government or financial institution control. Transactions are instead verified by a network of computers, called nodes, that all have a copy of the cryptocurrency's transaction history. When someone wants to make a transaction using tron, for instance, they broadcast it to the network. Nodes then verify the transaction – usually through a process called mining – and add it to the blockchain. The blockchain is a public ledger of all cryptocurrency transactions that have ever been made. Once a transaction is added to the blockchain, it cannot be changed or removed. This makes cryptocurrencies incredibly secure, as there is no central point of control that cou...
---
BUSDVerse: How to Make Highest Yield Safely on Binance Smart Chain


As the cryptocurrency market grows, the demand for products offered by digital technologies rises too. Thanks to the emergence of blockchain and cryptocurrencies, the existing financial system is changing and there are many new opportunities that were not there before. This is the reason for such a rapid growth of digital assets. Thanks to the decentralization of cryptocurrencies, DeFi projects appeared and Yield farming began to develop. The opportunity to receive passive income on Yield farming has attracted many users to cryptocurrencies. Yield farming and the possibility of getting passive income are becoming popular and attracting many users, increasing the liquidity of DeFi projects. BUSDVerse.com , using all the advantages of DeFi and Yield farming, eliminates the existing disadvantages, making investing stable and profitable. Binance Smart Chain is a fast, secure, cheap blockchain, which expands its widespread use cases. That is why BUSDVerse.com offers its users the most profitable earning opportunities and the best conditions for getting passive income. Working in the most progressive, rapidly developing industry, we give others the opportunity to earn. The higher the working capital is, the higher is our income and the income of our investors. Marketing presents plans lasting from 14 to 28 days. There are 6 types of investment: regular investment, random investment and locked investment. Plan 1 - 8% daily for 14 days. Total profit 112% Plan 2 - 7% daily for 28 d...
---
Plugin-Ambient Weather Partnership: Empowering Today's Society with Smar...


The global climate is changing rapidly as compared to the pace at which natural variations occurred in the past. And with the climatic changes, previously unseen occurrences that could hinder many day-to-day operations in society are becoming too common. For instance, global temperatures rose by roughly 1.8 °F between 1901 and 2016. The high temperatures are worsening and making frequent different types of disasters—heat waves, storms, floods, droughts, etc. Warmer climates are also creating atmospheres that collect, retain, and dump more moisture, changing weather patterns in a way that wet areas become wetter and dry areas become drier. Increased drought, intense floods, and storms are causing numerous public health and safety concerns. As well, the increased unpredictability of weather patterns is posing risks to numerous weather-dependent activities—including but not limited to agriculture, travel, education, sports, etc. Given that some of these activities touch on the social and economic wellbeing of our societies, increased unpredictability in weather poses significant challenges to populaces globally. While unpredictable weather poses a threat to day-to-day activities, all is not doom and groom. Unique partnerships leveraging smart weather forecasting and decentralized data-transfer protocols are making it possible for the inception of technologies that can point out weather changes or any related events in real-time. The innovations are giving stakeho...
---
In 2 Months the Top Smart Contract Tokens Gained 44% Against the Greenba...


With The Merge coming next week and Cardano's Vasil hard fork commencing soon after, the market capitalization of the top smart contract tokens by valuation increased 1.19% during the past 24 hours to $316 billion on September 11, 2022. Moreover, the market capitalization of the top smart contract crypto assets today has increased 44.35% against the U.S. dollar since the end of June.Top Smart Contracts Tokens by Market Capitalization Gain More Than 44% in 80 Days The top smart contract tokens by market capitalization have increased a great deal during the last two months ahead of Ethereum's highly anticipated Merge. When The Merge takes place, the second largest crypto asset by market capitalization, and the largest smart contract token by valuation, Ethereum (ETH), will transition from proof-of-work (PoW) to proof-of-stake (PoS). Ethereum has gained a decent amount of value leading up to The Merge which is scheduled to happen in just over two days or around September 14, 2022. In addition to The Merge, the Cardano blockchain network is expected to upgrade on September 22. At the time of writing on September 11, 2022, the aggregate USD value of the top smart contract tokens by valuation is up 1.19% today. There's $316 billion in collective value among the top smart contract crypto assets according to coinmarketcap.com data. The top five smart contract tokens in terms of valuation include ethereum (ETH), bnb (BNB), cardano (ADA), avalanche (AVAX), and ethereum classic (ETC) r...
---
With $2?4M Fundraising in Seed Round, KNN3 Network Races to Provide a Mu...


PRESS RELEASE. Web3 relationship aggregator KNN3 Network announced it had raised $2.4M in a seed round led by HashGlobal and Liang Xinjun, former co-founder of Fosun International. Mask Network, MetaWeb Venture, Eniac Venture, Tess Venture, Stratified Capital, Fundamental lab, Incuba Alpha, Zeuth Venture, Cogitent Venture, Atlas Capital; Impossible Finance, RSS3, ShowMe and Yan Xin & Potter Li, ETHsign's co-founders also took part in the round. KNN3 Network will utilize the $2.4M funding for protocol development and product market-fit. From these struggles and pains on data isolation and cross-platform redundancy, it can concur that a universal solution for interoperability is the only way forward. With such a belief, these investors decided to support KNN3 Network in driving a future of multi-chain relationship aggregating and a diverse, decentralized world. The Vision of KNN3 Network After a paradigm shift, processors of decentralized applications are now at the centre of Web3, bringing to the world Peer-to-Peer transactions and optimized counting of state changes. 'As smart contracts and distributed virtual state machines underlie blockchains, decentralized WWW solutions truly give back ownership to the users and return democracy to the Web,' said Thomas Yu, Co-Founder of KNN3 Network. 'However, there is a need to keep updating knowledge of Web3 to generate more flexible and innovative ideas constantly. Without permissionless cross-platform data collaboration, individual a...
---
GreenPower Network and Global Smart Energy Source Provider to Develop NF...


[PRESS RELEASE - Please Read Disclaimer] With an official public launch scheduled for later this year, GreenPower Network lays out how GPN members can use the use-to-earn metaverse platform as a vehicle for daily rewards. The newest X-to-Earn app release encompasses the social, competitive, gamified, and sustainability-focused aspects that GreenPower Network will include to help players use Energy in a sustainable manner. The GreenPower Network EnergyFi platform is one of several recent additions to use-motivated Web 3 applications, which have been a recent development of Web3.0. While there are several competitors to the X-to-Earn blockchain app, the GPN platform offers users something a little different. Once it launches this year, GPN App will include a built-in metaverse function that lets users control and manage an Energy Source while immersed in virtual reality, allowing them to upgrade, boost, or even customize their energy options. In order to encourage members to continue using the platform daily, the GPN App offers in-game rewards that can upgrade their energy abilities. Players can use the points to gain new blindboxes, the in-game NFT loot box that provide players with unique power-ups or upgrades. GPN NFTs can also be bought, sold, or traded in a new digital marketplace. With up to 7 different types of energy attributes NFTs with different bonuses, players can be spoilt for choices and even challenged to think of different ways to game with GreenPower Network: ...
---
Massa: Unleashing Autonomous Smart Contracts


Every decentralized blockchain network has three core features - scalability, decentralization, and security. But there is a widespread belief that blockchain developers must forgo one component to accommodate the other two at any given time, thus raising the question, which feature should be sacrificed? This theorem is widely known as the Blockchain Trilemma. Solving this problem could catalyze the global adoption of decentralized networks. And that's why developers are constantly creating novel layer 1 and layer 2 solutions to improve the balance between scalability, security, and decentralization of blockchain networks. Massa is the latest solution that seeks to improve the Blockchain Trilemma. What is Massa Massa is a layer 1 network that aims to disrupt the blockchain industry by solving the famous trilemma through autonomous smart contracts and other innovative solutions. The team behind the project has been silently building since 2017, and the Massa testnet was not publicly released until last year. Massa Labs, the company behind the Massa protocol, was founded in 2020 by three friends - Sébastien Forestier, Damir Vodenicarevic, and Adrien Laversanne-Finot. Forestier has expertise in artificial intelligence and is the company's CEO; Vodenicarevic is a theoretical physicist and heads the development and technology team; while Laversanne-Finot has experience in AI and leads the firm's strategy. In February 2020, Massa Labs published a technical paper titled Block...
---
Value Locked in Defi Loses $5.7 Billion in 5 Days, Smart Contract Tokens...


The total value locked (TVL) in decentralized finance (defi) has slid 8.53% over the last five days since August 14, 2022. At the time, the TVL was $67.87 billion but today, the value locked in defi is approximately $62.08 billion. Moreover, the top smart contract platform tokens by market valuation today are worth $372 billion, but overall the dozens of smart contract crypto assets have lost 7.8% in value during the last 24 hours.Smart Contract Token Economy Slides Lower, Total Value Locked in Defi Loses 8.53% Since August 14 On August 19, 2022, the top smart contract tokens like ethereum (ETH), binance coin (BNB), cardano (ADA), solana (SOL), polkadot (DOT), and avalanche (AVAX) are all down in value against the U.S. dollar. There are dozens of smart contract tokens and collectively they are all worth $347 billion, down 7.8% according to today's market data. Ethereum leads the pack with the largest market capitalization as ETH now commands 19.2% of the crypto economy's $1.14 trillion in value. Out of the entire lot of smart contract coins worth $347 billion, ETH's $208 billion market cap represents 59.94% of the top smart contract tokens by valuation. At the same time, the smart contract crypto economy equates to roughly 32.12% of the crypto economy's $1.08 trillion valuation. While the top smart contract tokens' market performances have been lackluster, the value locked in defi has been the same. Today there's $62.08 billion in value locked into the numerous defi protocol...
---
Compound Labs Deploys Smart Contracts for USDC Market on Ethereum


Compound Labs has announced the first smart contract deployments for Compound III, which will create a USDC market on Ethereum. The contracts await activation by Compound governance but are now open to review by the community. According to the latest update from Compound's protocol development log, the deployment brings Compound III "just a governance proposal away from being live." One of the smart contracts involved is a 'configurator', which will allow Compound to set and update the parameters of a Comet proxy contract. Comet is another name for Compound III – the DeFi lending protocol's new multi-chain strategy for deploying on all EVM compatible networks. "This pattern allows significant gas savings for users of the protocol by 'constantizing' the parameters of the protocol," explained Kevin Cheng – Senior Software Engineer at Compound Labs – in the update. Cheng provided the parameters of the upcoming protocol, which will allow users to supply WETH, WBTC, LINK, UNI, and COMP as collateral for borrowing USDC. Each comes with custom borrowing and liquidation rates, with WETH and WBTC featuring slightly lower liquidation fees. The USDC market will target a reserve pool of 5 million USDC, and feature a minimum borrowing size of 100 USDC. USDC's role in DeFi has come into question ever since its issuer – Circle – froze the stablecoins inside Tornado Cash wallets...
---
XRP Community Predicts Extremely Favorable Price with Anticipated Releas...


Despite bearish market conditions and the ongoing Ripple lawsuit, the XRP community continues to maintain high optimism toward the XRP price. At the center of discussion in the XRP community is Jimmy Vallee, CEO of Valhil Capital, and his buy-back price prediction of $35,000 for the seventh-largest cryptocurrency. An XRP user, 'IanG,' instead believes XRP might reach $50,000 https://t.co/oajvkWZG30— Digital Perspectives (@DigPerspectives) July 10, 2022 The predictions were surely met with some measure of skepticism. Crypto user 'Jon Good,' also referring to Valhil Capital's CEO's comments, tweeted in response, 'For all of you saying this isn't possible. Please research ISO20022 and the new payment ecosystem that is coming to our globe. He (Jimmy Vallee) is simply saying for XRP to be the cross-border payment token that it is, each coin must be equivalent to the assets that it is moving.' He added, 'If this is the case, XRP must be set at a price. Market cap and bull/bear runs won't matter anymore for XRP. I'm not believing it till I see it, but I'm hopeful based on my extensive research on what is coming in the new ecosystem.' Two years ago we embarked on a journey to design smart contract features for the XRP Ledger.July 30th, 2020, we published a blog with the title 'XRPL Labs is working on the "HOOKS" amendment for the XRP Ledger. Supporting business logic integration for developers.' pic.twitter.com/SNV...
---
Tothesmart Is an Exclusive New Smart Contract Built on the Binance Smart...


PRESS RELEASE. Now there is no need to buy expensive equipment and pay for electricity, you can simply buy virtual miners from Tothesmart and earn up to 5% per day in passive income. What is Tothesmart? Tothesmart is a Play to earn mining Farm built on the Binance Smart Chain blockchain.An open smart contract with a unique mathematical model based on the successful mining model of bitcoin and other cryptocurrencies. The goal is to create a large international community and further develop the Tothesmart ecosystem in the cryptocurrency market, where all early community members will be generously rewarded when launching new product. It works simply. Users buy miners and each miner brings in 1 MineToken every second. You can sell the tokens for Stablecoin Busd or reinvest in buying miners to earn more. In the project there is an Ambassador program, participants can earn income from each purchase of miners as well as income of their followers for 7 generations in depth. The full analysis of the Ambassador program can be found on the https://tothesmart.com website in the WhitePaper section. Another big difference of Tothesmart is that not only the fastest and the first one win, the last one gets everything! Thanks to the Time Pool mechanism you won't have to worry about being the last player to buy miners. To be the last – it means to win. 1% of each purchase and sale in the Tothesmart contract is transferred to the Time Pool smart contract. If no one else has bought any mi...
---
Most consequential Cardano upgrade since smart contracts readying for la...


The Cardano blockchain platform has now successfully completed the first stage in its most significant update since it introduced smart contracts two years ago, bringing increased network capacity, richer applications, improved interoperability, and faster transactions. Coined as 'Vasil' - this upgrade has been implemented on the Cardano testnet for final integration tests prior to full deployment later this summer – and is part of the 'Basho' phase of the Cardano roadmap, which is focused on optimizing and scaling Cardano to better support DeFi apps. Vasil This upgrade will bring important scalability improvements to Cardano, allowing the network to be optimized as it grows. This is significant given the growth of Cardano, which currently has over 5 million native tokens created on the platform, with over 1,000 projects building on it. A key scalability-focused element of the upgrade will be the introduction of 'diffusion pipelining', which will allow for continued network tuning and optimization, including an increase in block size. Vasil will also implement upgrades to Plutus – Cardano's core smart contract programming language – which will enable developers to create more powerful, more efficient blockchain-based applications (DApps). These improvements will reduce costs, simplify scripts and provide new cryptography and other primitives. The upgrade will also add initial core support for SECP256k1 cryptogr...
---
A Smart Tag for an NFT Safety Haven


[PRESS RELEASE - Tel Aviv, Israel, 27th June 2022] In 1634 Dutch investors went crazy over the flower bulbs of colorful tulips, their price increased disproportionately to their value. The period is known as the Tulip Mania. In February 1637, the price of individual bulbs exceeded the annual income of a skilled craftsman. The economic bubble intensified due to speculative motives based on trade, and by the end of the 1637 winter, the bubble burst, and tulip bulb prices fell sharply. Tulip Mania is considered the first recorded speculative bubble (or economic bubble). Economists use the term 'Tulip Mania' as an example of this financial behavior, when many people with insufficient knowledge enter a market, causing inflation until it bursts. If it all sounds too familiar, it's because this has recently happened in the NFT market. In the last year, NFT selling prices skyrocketed, getting as high as $91.8m. As with Tulip Mania, these news caused many people with no knowledge but a desire for quick gain to enter the market, which caused inflation. As we all know, it didn't last for long, and together with crypto, the NFTmarket collapsed. The human desire for quick riches existed since the dawn of time and will always exist. Inflation and bubbles are almost natural and, some might say, predictable. But if we look around, tulips still exist, as do NFTs. The question is, what happens after the bubble bursts? How can you be sure the market will keep growing and become a se...
---
Brand Connector from Smart Token Labs: Connecting Brands and NFTs


[PRESS RELEASE - Sydney, Australia, 17th June 2022] Smart Token Labs, a Web3 open source software development company, today announced the launch of its newest product, Brand Connector. The first-of-its-kind solution enables any website to recognize and interact with any NFT collection, derivative, or coin. With Brand Connector, Web2 brands can customize content, rewards, and offers by integrating NFTs into their website or loyalty programs. "Brand Connector helps innovative brands that want to explore NFT integrations or activations," said Victor Zhang, Co-founder, and CEO of Smart Token Labs. "Brand Connector is an activation bridge for Web3 brands and NFT collections, enabling websites to respond to visitors based on the tokens stored in their digital wallets. Brand Connector can be integrated into any website, connect to any loyalty or rewards program, and can interact with any token, collection or derivative." Powered by TokenScript, Brand Connector is an open and accessible Web3 solution for Web2 brands to partner and innovate around NFT collections. The novel product allows brands to bring Web3 capabilities into Web2 through high-value, accessible experiences for token holders. Deployed as a Node Package Network (NPN) package, Brand Connector is able to connect to any website without the need for a custom build or dApp from the brand or collection. "Working alongside La Prairie and Smart Token Labs for my NFT campaign, Space Beyond, I expe...
---
Value Locked in Defi Slips to $74 Billion, Top Smart Contract Tokens Dow...


Decentralized finance (defi) has been hit hard by the recent crypto market rout as the total value locked (TVL) across 118 different blockchains has slipped below the $100 billion mark to today's $74.27 billion. The TVL in defi today is down more than 70% from its December 2, 2021, all-time high (ATH) at $253.91 billion. Moreover, since December 2021, the top smart contract platform tokens have lost 70% in value against the U.S. dollar as well, sliding from $823 billion to today's $245 billion. Defi Continues to Get Slammed by the Market Carnage, Top Smart Contract Platform Tokens Record Significant Losses While a great number of cryptocurrencies including the leading crypto asset in terms of market valuation, bitcoin (BTC), slid significantly in value, smart contract platform tokens and decentralized finance (defi), in general, suffered a great deal. While Terra's LUNA and UST fallout primed the flames, issues with Celsius, Three Arrows Capital (3AC), and the lack of trust in algorithmic stablecoins have continued to keep defi fires roaring. Six days ago, Bitcoin.com reported on how defi and smart contract coins got slammed by significant blows and at the time, there was still $104 billion in value locked into a myriad of defi protocols. Today, the total value locked (TVL) in defi is $74.27 billion, down 70.74% since the all-time high 197 days ago on December 2, 2021. The defi protocol Makerdao dominates the pack with 10.43% in terms of the application's TVL of $7.75 billio...
---
Cherry Network – Empowering Creativity, Freedom, and Decentralizat...


Only with the right tech, tools, and infrastructure can we usher in the Web3-based decentralized future the world needs. Cherry Network was built to do just that. Here's how. From Centralization to Decentralization via Blockchain The concepts of distributed ledger technology (DLT) and transparent, auditable transactions secured in a blockchain have been revolutionary for multiple reasons. First, they raised the bar in terms of what was possible in the provision of massively scaled online apps and services. Why should end users be restricted by the rules and limits of centralized apps and platforms instead of everyone participating on equal terms? Blockchain-based decentralization offers a way around this, and helps give the power back to the user. Second, this "changing of the guard" and the removal of centralized gatekeepers has opened new frontiers of value for innovations and ideas targeted at the billions of global users who have grown weary of the restrictions, unfettered clout, and unilateral censorship power of centralized tech powerhouses. Because of these developments, it is no wonder that blockchain-based apps and services have taken the world by storm. We now have successful crypto and blockchain projects operating in every field from healthcare, finance, and entertainment to governance, education, transportation, and more. From Web2 to Web3 Blockchain's early days took place in Web2, which was largely dominated by large, centralized apps an...
---
Defi Platforms and Smart Contract Tokens Suffer the Most During the Cryp...


While the crypto economy has dropped lower in value against the U.S. dollar, sliding to just under $1.2 trillion, the value of decentralized finance (defi) protocols and smart contract tokens has suffered a great deal. Statistics show that the total value locked in defi has dropped 7.96% since May 18, to roughly $104 billion, and the combined value of all the smart contract tokens lost 8.2% during the last 24 hours. Bear Market Shreds Defi - TVL Down Over 7% This Month, Smart Contracts Coins Lose Significant Value Over the Last Week Defi metrics indicate that the world of decentralized finance has been stagnant since the fall of Terra's UST and LUNA. 24 days ago on May 18, the total value locked (TVL) in defi was around $113 billion, and today it is 7.96% lower, hovering just above $104 billion. 30-day metrics indicate that out of the top five defi protocols in terms of TVL size, four application TVL metrics have dropped significantly. Makerdao commands the top position in defi in terms of TVL size with $8.82 billion locked. However, Makerdao's TVL has dropped 13.23% lower during the last 30 days. Curve's, Aave's, and Lido's TVL shed between 7.21% and 19.74% during the past month as well, while Uniswap gained 1.92% during the last 30 days. The defi protocol Nord Finance was the month's biggest loser, as its TVL dropped by more than 71% last month. Defillama.com metrics show that Ethereum is the top chain in defi with $63.23 billion total value locked. Money held on ETH-based ...
---
Following Smart Contract Audit, Winner Block Announced Token Presale Det...


[PRESS RELEASE - Please Read Disclaimer] With the massive growth of the blockchain industry in the past several years, surpassing the original realm of being the underlying tech behind bitcoin, the groundbreaking technology was primed to be linked with other specific niches and disrupt such markets. One of those, largely expected to an extent, was online gaming. Being another industry with colossal potential, online gaming skyrocketed in terms of engagement, revenue, and user retention, and projects that tapped blockchain received a permanent boost. Such is the case with the recently launched Winner Block protocol, which has already made strides in the industry and aims to take it a step further with the upcoming token presale. Winner Block's Presale As the protocol's white paper explains, the team behind the project has provided more information on how the presale will work and about the tokenomics. The total supply of WBlock will be capped at 100,000,000,000, with 10% going for funding, 30% will be allocated for the presale, the team will get 20%, and the remaining 40% is heading for marketing. The largest quantity of the presale-oriented WBlock will be at a discounted price. Meaning that 30 billion of the asset will go at a reduced price. Five billion tokens will be available for the ICO, divided into three price ranges, starting with the lowest possible - 0.00000028 BNB (or roughly $0.00012). The other prices will be approximately $0.00016 and $0.00019. Follow...
---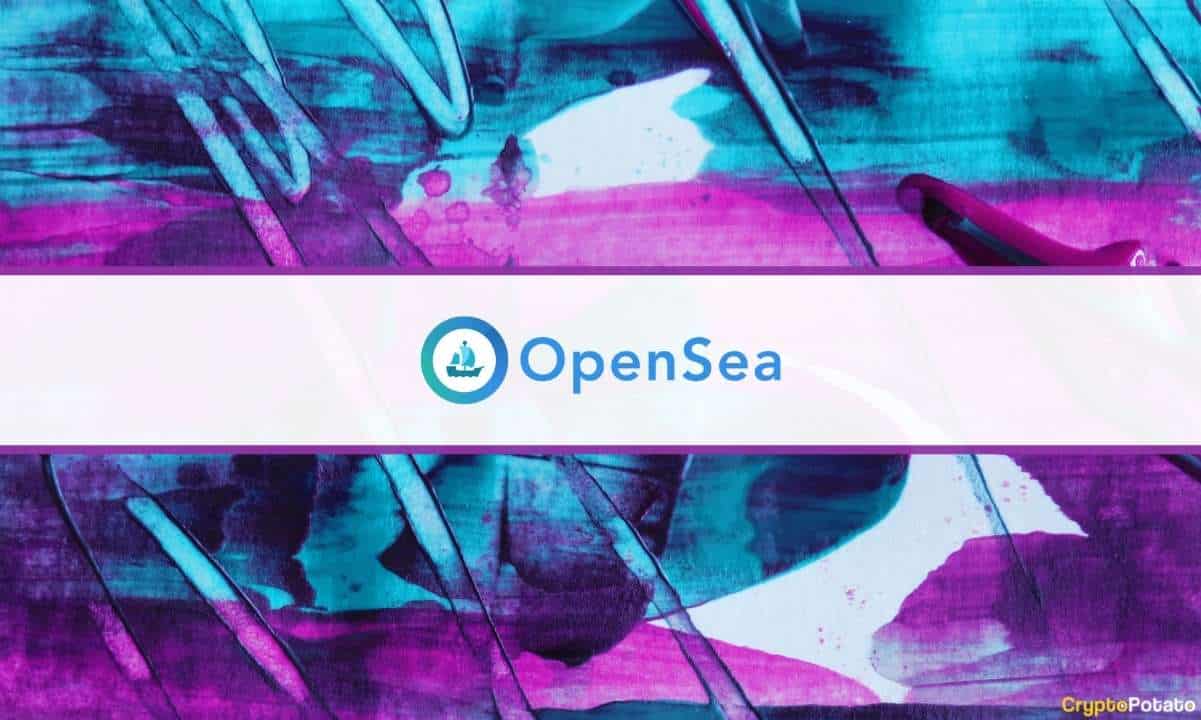 OpenSea Announces Smart NFT Marketplace Seaport


On May 20, OpenSea unveiled Seaport, a brand new Web3 NFT marketplace for trading popular token collections. The new decentralized protocol is not just for OpenSea, but all developers, content creators, and collectors can build on it. Seaport is taking a different approach to the standard model of NFT trading, which involves a platform facilitating a deal between seller and buyer. Sellers can agree to supply a number of items in the ERC-20, ERC-721, or ERC-1155 format, which will be known as the "offer." The "consideration" is when several items are received by the buyer. However, the process will be automated and governed by the decentralized smart contract, according to the announcement. "Every Seaport listing consists of the same basic structure, including an improved EIP-712 signature payload that clearly outlines what can be spent and what will be received back by whom." Introducing Seaport, a brand new web3 marketplace protocol for safely and efficiently buying and selling NFTs. With an emphasis on flexibility and optimizations, Seaport has been built to support new and evolving use-cases for where NFTs are heading.https://t.co/3lUQIQm0km — OpenSea (@opensea) May 20, 2022 Automated NFT Marketplace The announcement explained how exactly Seaport would facilitate the transactions by using "fulfillments" to ensure they are processed correctly. It added that the new system eliminates redundant transfers, which are usual...
---
Freedom Protocol Has Become the Project With the Largest Amount of IDO i...


PRESS RELEASE. Binance is a curious company. the world's largest cryptocurrency exchange, it also has no official headquarters and operates outside regulatory control. But that may not stop its step. Binance.US raised funding at a $4.5bn valuation this month, providing a new case for Binance enthusiasts. Today, they can share the exciting news that Freedom Protocol has set a new record on IDO volume. Freedom Protocol is a new financial protocol that makes pledging easier and more efficient. It makes the largest amount of IDO with over $4M, and it is another big DeFi project issued on the Binance Smart Chain. Freedom Protocol is wise to raise funds while it can. Revenue depends on trading volumes in its crypto, which are notoriously volatile. It is sensible to put aside capital when it can while building relations with external investors. It is worth mentioning that Freedom Protocol raises $4 from normal users instead of professional agencies. Freedom Protocol fans like to claim their purpose is always challenging the traditional financial world. No matter how difficult his actions appear, they believe the Freedom Protocol boss has secret plans. Parsing its $4M IDO size to take DeFi platform come true requires a similar level of faith. Freedom Protocol announced that they aim to make simplicity and directness of financial investment for all crypto enthusiasts. They were warmly welcomed on Binance Smart Chain(BSC) which is the public chain launched by Binance, it helps them ach...
---
Smart Token Labs Supports Carla Chan and La Prairie in First NFT Drop


[PRESS RELEASE - Manly, Australia, 17th May, 2022 Bringing Art and Beauty Lovers Into Web3 The first NFT art collection from the world's leading luxury skincare brand La Prairie in collaboration with world renowned digital artist Carla Chan - is notable for more than the innovative and inspiring art that it represents. "Space Beyond" by Carla Chan involves 365 + 1 editions of unique, forever-changing artworks generated in real-time with weather and demographic data. Each artwork represents a day in the year of the 31 most populated cities across the globe. The artwork will be dropped on May 18 at FRIEZE New York and proceeds will benefit the preservation of glaciers around the world. The drop can be accessed at www.nft.carlachan.com from 11am EDT on May 18. Smart Token Labs is supporting Carla Chan and La Prairie to bring the NFT drop to life for an art buying audience that isn't necessarily crypto native. "Our TokenScript framework has been used to make it easy for people to purchase the NFT without holding a digital wallet and then to unlock unique experiences with the La Prairie brand via the NFT," said Smart Token Labs CEO Victor Zhang. 'The payment flow includes the ability to purchase the NFT via credit card and for an attestation via magic link to be issued to the buyer as a cryptographic proof of ownership of the NFT. This magic link can then be used at a future date to mint the NFT via a digital wallet. Exclusive experiences ...
---
Crypto trading network Apifiny launches new smart order routing feature ...


Apifiny, a cross-exchange crypto-asset trading network, today announced the launch of its new Smart Order Routing (SOR), an advanced feature that allows institutional traders to automate and route orders across Apifiny's 25+ connected exchanges for best price execution. The SOR feature addresses critical crypto market fragmentation by enhancing the capabilities of multi-exchange trading through a single API and account. Institutional traders are accustomed to using smart routing systems, and SOR is designed to automate and break down large orders and seeks to identify the best prices throughout networked exchanges to minimize any slippage in price. Apifiny's goal is to drive institutional adoption with technologies and tools that address problems within the crypto industry, specifically market fragmentation. In the past year, it has been reported that the crypto markets are so fragmented that even if the five largest exchanges were to merge, the new entity would still only command around 40% of the overall trading volume. "In order to address liquidity fragmentation, smart order routing was the logical next step in the evolution of Apifiny's platform. SOR has proven to be a key tool in stock trading and allows for hedging against fragmentation by analyzing the market and executing orders towards a unified price. While there are still several major platform advancements to come this year, SOR is a huge step forward for institutional traders and we are e...
---
Understanding The Significance Of Smart Contracts


Smart contracts are an essential building block within the cryptocurrency ecosystem and are the core of many decentralized applications (dApps). These programs run when predetermined conditions are met to help automate workflows, execute agreements, and carry out other essential tasks that can be governed with "if/when…then…" statements. Programmed by developers, smart contracts are trustless, autonomous, decentralized, operate transparently, and are unable to be reversed or modified. These attributes make smart contracts a useful tool in reducing or even eliminating the need for intermediaries or third parties. The code arbitrates the terms of an agreement or contract. Legacy Industries Remain Interested In Harnessing Smart Contracts Unsurprisingly, the benefits of smart contracts mean many traditional companies are looking towards the technology to optimize operations. Research published in December 2021 projects the global smart contract market size is expected to jump to $770.52 million by 2028 up from about $145 million in 2020. Smart contracts have already made notable waves within the supply chain industry as businesses aim to better track products. In the summer of 2021, blockchain and crypto mobile app provider Epazz Inc announced plans to launch its StreamPay Blockchain Smart Contract App. The company noted the application could be used by supply chain managers to keep watch on raw materials as they are transformed into finished goods, than...
---
Samsung And Nifty Gateway Launch The World's First Smart Tvs Compa...


Samsung is once again taking a step towards innovation by integrating an NFT marketplace into its new range of smart TVs, making it possible for its users to enjoy part of the Web3 fever from the comfort of their homes. On March 30, Samsung Electronics announced a partnership with Nifty Gateway, a digital art auction platform offering a wide variety of NFT works, to develop the world's 'First-Ever Smart TV NFT Platform.' This is the materialization of an effort that was first teased earlier this year. According to Samsung's official press release, Samsung's intuitive platform already supports Nifty Gateway in all the models in the new 2022 NEO QLED and QLED range, making it the first TV maker to integrate an NFT platform into its products. Samsung could boost the growth of the NFT market. Samsung has positioned itself as a leader in the tech market for more than 15 years, manufacturing not only high-end TVs but also screens, smartphones, laptops and promoting the development of applications to simplify its users' lives. Up until now, the company claims to have sold over 60 million smart TVs around the world. This means that thanks to the partnership with Nifty Gateway, Samsung is opening the doors of NFT trading to a vast user base, promoting the growth and adoption of this emerging technology. Duncan Cock Foster, co-founder of Nifty Gateway, said the Nifty team was excited to work with Samsung in developing an innovative experience that will allow them to reach billions of p...
---
Nifty Gateway Partners With Samsung to Develop 'First-Ever Smart T...


Nifty Gateway, the non-fungible token (NFT) marketplace has announced that the company has partnered with the electronics giant Samsung. The two firms have been working on the 'first-ever smart TV NFT platform' and Nifty Gateway is already integrated into Samsung's 2022 premium TV product lines.NFT Marketplace Nifty Gateway Partners With the Electronics Giant Samsung During the first week of January, the electronics company Samsung revealed it was getting into non-fungible token (NFT) technology and NFTs would be introduced into the company's TV products. At the time, Samsung didn't get into too many details except that it would offer the first smart television product line with NFT capabilities. Now just over two months later, the Gemini-owned Nifty Gateway NFT marketplace announced that it has partnered with Samsung. The partnership is meant to 'develop the first-ever smart TV NFT platform for exploring, purchasing, and trading digital art and collectibles.' According to the press release, Nifty Gateway is already integrated into Samsung's 2022 premium TV product lines, which include the QLED and Neo QLED smart TVs. 'Leveraging Samsung's and Nifty Gateway's technology, customers can seamlessly browse, display, and interact with NFTs from the comfort of their couch,' Nifty Gateway's announcement details. 'In addition, customers will have access to more than 6,000 art pieces from emerging and top artists including Beeple, Daniel Arsham, Pak, and more.' Duncan Cock Foster, th...
---
Grayscale Launches Smart Contract Platform Fund


Grayscale – a popular cryptocurrency asset manager – has now launched the Grayscale Smart Contract Platform Ex-Ethereum Fund. The fund includes exposure to a variety of cryptocurrencies that power major smart contract networks besides Ethereum. Investing in Smart Contracts As announced by Grayscale in a press release on Tuesday, the fund marks the firm's 18th investment product, and third diversified fund offering. It adjusts its exposure to various cryptocurrencies using CoinDesk's market cap-weighted Smart Contract Platform Select Ex ETH Index. As of March 16th, the fund consisted of 24.6% ADA, 24.27% SOL, 16.96% AVAX, 16.16% DOT, 9.65% MATIC, 4.27% ALGO, and 4.06% XLM. This was based on the performance of each cryptocurrency at the time, though BNB and LUNA are notably absent. "Smart Contract Platforms" are blockchains on which users can create open-source, self-executing code to power more creative, trustless transactions. This allows for a variety of decentralized applications (DApps) to be built on crypto networks, a popular subset of which includes decentralized finance (DeFi). However, smart contracts may also make users more susceptible to hacks and exploits, while taking up more space on the blockchain. Some networks – including Bitcoin and Dogecoin – are not easily programmable for smart contracts. A Diversified Product Regarding the fund, Grayscale CEO Michael Sonnenshein said that as crypto grows, more investors are...
---
Grayscale Investments Launches Smart Contract-Focused Diversified Fund


The largest digital currency asset manager in terms of assets under management (AUM), Grayscale Investments, has announced the launch of a smart contract fund that is compiled of ethereum competitors. The fund called 'GSCPxE' holds seven different smart contract coins and it's Grayscale's 18th investment product to date.Grayscale Launches GSCPxE - Fund Holds Cardano, Solana, Avalanche, Polkadot, Polygon, Algorand, Stellar Grayscale Investments has announced another fund that covers the landscape of smart contract tokens, but leaves the largest smart contract token ethereum (ETH) out of the equation. The new Grayscale fund is called the 'Smart Contract Platform Ex-Ethereum Fund' or 'GSCPxE.' Essentially, smart contracts allow users to program operations on blockchains and data shows the market valuation of all the smart contract platform coins today is $669 billion. Of course, ethereum (ETH) is the largest smart contract platform coin, as its market cap of $360 billion represents 53.81% of the entire $669 billion. Grayscale's announcement on Tuesday notes that there are seven smart contract platform coins in the fund. The tokens added to the GSCPxE fund include cardano (ADA), 24.63%, solana (SOL), 24.27%, avalanche (AVAX), 16.96%, polkadot (DOT), 16.16%, polygon (MATIC), 9.65%, algorand (ALGO), 4.27%, and stellar (XLM), 4.06%. While GSCPxE is the company's 18th investment product, the Smart Contract Platform Ex-Ethereum Fund is also Grayscale's third diversified fund offering....
---
HOO Smart Chain Grant Plan "Cosmic Origin Project" Officiall...


PRESS RELEASE. Hoo Smart Chain will open registration globally for the Cosmic Origin Project a grant and rewards program for decentralized application developers. The Cosmic Origin Project will provide incentives in forms such as, TVL Basic Rewards, Cross-chain Capital Hub Rewards, Game-fi/NFT Volume Bonus, and HOO Staking Bonuses in accordance to various project metrics. Providing sustainable support for developers. Hoo Smart Chain aims to build a visual blockchain and become a metaverse platform, and to embrace the potential of blockchains. Registration channels such as the official website, various posters (by scanning the QR code), Twitter will be open for public. Once the number of registered projects reaches 60, the Cosmic Origin Project will officially be triggered and will last 6 months. The first registered projects will be announced on March 15th. In accordance to project metrics, each project will have the opportunity to receive up to millions of USDT ecological support. Developers can go to the official website https://www.hoosmartchain.com to learn more about the Cosmic Origin Project, or click the form link to register directly http://hk.mikecrm.com/NtPoo5v. Developers are in also welcome to obtain, consult, and exchange development ideas at the official developer Telegram Group https://t.me/HooSmartChainDeveloperGroup. At the same time, Hoo Smart Chain will provide all qualified projects suitable amount of Gas fee support for testing and development. Hoo Smart ...
---
More SmartCash (

#SMART

) News