| | | |
| --- | --- | --- |
| | SmartCash | #SMART |
---
| | | | | |
| --- | --- | --- | --- | --- |
| SMART Price: | $0.000700 | | Volume: | $196 |
| All Time High: | $2.42 | | Market Cap: | $1.5 M |
---
---
| | | | | |
| --- | --- | --- | --- | --- |
| Circulating Supply: | 2,153,744,989 | | Exchanges: | 5 |
| Total Supply: | 2,153,744,989 | | Markets: | 6 |
| Max Supply: | 5,000,000,000 | | Pairs: | 7 |
---
---
---
The price of #SMART today is $0.000700 USD.

The lowest SMART price for this period was $0, the highest was $0.000700, and the exact current price of one SMART crypto coin is $0.00070008.

The all-time high SMART coin price was $2.42.

Use our custom price calculator to see the hypothetical price of SMART with market cap of ETH or other crypto coins.
---
---
The code for SmartCash crypto currency is #SMART.

SmartCash is 5.6 years old.
---
---
The current market capitalization for SmartCash is $1,507,791.

SmartCash is ranked #829 out of all coins, by market cap (and other factors).
---
---
There is a weak daily trading volume on #SMART.

Today's 24-hour trading volume across all exchanges for SmartCash is $196.
---
---
The circulating supply of SMART is 2,153,744,989 coins, which is 43% of the maximum coin supply.
---
---
---
---
Note that there are multiple coins that share the code #SMART, and you can view them on our SMART disambiguation page.
---
---
---
---
Smart Contract Token Market Soars to $332 Billion; Defi Value Reaches Hi...


The smart contract token economy rose 5.6% against the U.S. dollar on Thursday, reaching $332 billion. Additionally, the value locked in decentralized finance (defi) increased to nearly $50 billion, a record high not seen since the collapse of FTX.Smart Contract Economy and Defi TVL Bounces Back On Thursday, Feb. 2, 2023, the top smart contract platform coin economy increased to $332.86 billion, a rise of 5.6% in the last 24 hours. Currently, roughly $20.44 billion in global trading volume is paired with smart contract tokens. Of the top ten smart contract crypto assets by market capitalization, polygon (MATIC) led in 24-hour gains, rising 12% in the last day. Aptos (APT) followed with the second-largest increase, jumping 10.4% higher on Thursday. Polkadot (DOT), chainlink (LINK), and solana (SOL) all experienced notable gains in the last day, jumping 6% to 7.1% higher. Smart contract coins outside the top ten that saw significant increases include near protocol (NEAR), which rose 11.4%, and fantom (FTM), which jumped 17.5% on Thursday. Parsiq (PRQ) was the largest gainer with a 27.7% increase, while counterparty (XCP) was the biggest smart contract token loser, shedding 9.9% on Thursday. The value locked in decentralized finance (defi) has also risen and is near the $50 billion range, at approximately $49.48 billion. Lido Protocol leads the defi pack, as its total value locked (TVL) today represents 17.32% of the $49 billion on Thursday. Lido's TVL increased by 5.79%, and t...
---
Bunzz Raises $4.5M Seed Round to Expand its Smart Contract Hub for DApp ...


[PRESS RELEASE - Singapore, Singapore, 24th January 2023] Bunzz a web3 development platform for decentralized applications, has completed a $4.5M seed round. Investors included gjmp, DG Daiwa Ventures, Coincheck, and Ceres. Funding will be used to help build out Bunzz's Smart Contract Hub, which is already used by more than 8,000 dApp developers. (Product page: https://bunzz.dev/ ) Bunzz has established a strong track record since its launch 11 months ago. Over 8,000 DApp developers have been using the platform, and more than 3,000 DApp projects have been deployed on-chain, making it one of the largest DApp development infrastructures in Asia. The platform has been recognized by top-tier landmarks as a major infrastructure service in the smart contract development sector. It has been featured on the web3 development infrastructure chaos map published by Coinbase. Additionally, Bunzz was also a finalist in Icetea Lab, Singapore's largest web3 accelerator program. Currently, engineers who can handle DApp development are very rare. The reason is that the barrier to developing smart contracts, which are web3-specific programs, is high. In other words, if web2 software engineers could handle contract development, it would be much easier to enter the web3 space. Bunzz has succeeded in simplifying the previously complex development process by providing frequently used contracts as modules and wrapping the preparation of nodes and the launch of the development environment...
---
Number of New Ethereum Smart Contracts Falls 60% in 2023


Ethereum prices might be solid, and bulls are looking to drive the coin toward $1,700, but on-chain data points to dropping activity from developers judging from the number of new smart contracts deployed in the first three weeks of January. Number Of Smart Contracts Deployed On Ethereum Falling The number of new smart contracts deployed over the past few weeks, since the beginning of 2023, has fallen by more than half. The number of new smart contracts deployed on January 1, 2023, stood at 139,699. However, a total of 56,370 smart contracts were deployed on Ethereum on January 23, a solid recovery from the 10,079 figure registered on January 14, but still a long way from its January 1 levels. The contraction over the past three weeks represents a 60% drop from January 1 levels, a concern for analysts. Ordinarily, the number of contracts deployed on a smart contract network points to on-chain activity, and the more dApps there are on any frontier, in DeFi, NFTs, gaming, and more, the higher the probability that this activity could spill into price action since ETH, the native token of Ethereum, is used to settle network fees. Whenever there is a spike in on-chain activity, the demand for block space is higher, requiring developers to use more ETH for a slot in a block. Falling contracts deployment coincides with the exemplary performance of ETH prices over the month. ETH prices have rallied from $1,200 on January 1 to $1,659 on January 20. Even though bulls are ...
---
GMX Generates More Fees than BNB Smart Chain and Bitcoin


GMX, the perpetual trading decentralized exchange (DEX) allowing up to 50X leverage, now generates more trading fees than the BNB Smart Chain (BSC) and Bitcoin. GMX Is The Third Most Active Platform According to statistics, GMX's 1-day fee on January 19 was around $589,000, while BSC and Bitcoin on-chain fees, over the same period, stood at $524,232 and $328,935, respectively. Ethereum and Uniswap are the only two major protocols more active than the perpetual trading decentralized exchange, per the above data. During this time, the total Gas fees accrued in Ethereum exceeded $5 million. In Uniswap, it was over $2.1 million, roughly 4x GMX's and BSC's daily fees. GMX supports trading various coins, including BTC, ETH, and AVAX. As of writing, GMX had $96,802,651,673 in total trading volume with open interest, that is, the number of opened positions, long and short, of $207,102,720. Meanwhile, over 208,000 active traders were using the platform to trade on Arbitrum and Avalanche. GMX launched on Arbitrum and Avalanche, considering their scalability and low fees versus Ethereum. Arbitrum is Ethereum's layer-2 platform permitting scalable and low-fee trading fees. On the other hand, Avalanche is scalable and boasts the fastest settlement time in crypto. By launching on these two platforms, GMX says it allows users to save on costs by entering and exiting positions with minimal spread and zero price impact. Traders take the profits of selling positions in USDC...
---
Smart Contract Tokens, Defi Economy See Strong Growth, Market Capitaliza...


Smart contract tokens and the decentralized finance economy have been on a tear during the last month, gaining against the U.S. dollar. The market capitalization of the smart contract platform token economy has swelled by $78 billion over the last 30 days, increasing from $243 billion to the current $321 billion. Furthermore, the total value locked in decentralized finance (defi) has risen by $5.39 billion in the same time frame.Smart Contract Tokens Experience Double-Digit Gains, Led by Oneledger, Harmony, and Waves It's been a rough crypto winter, to say the least, and after numerous insolvencies and bankruptcies within the industry, crypto assets have been hit hard. The latest, and one of the most tragic blowouts last year, took place 67 days ago when FTX was found to be insolvent and the company filed for bankruptcy protection on Nov. 11, 2022. The crypto economy took a beating during the last two weeks of November and into December, and the lackluster end-of-the-year holiday market action made things worse. Approximately 30 days ago, on Dec. 18, 2022, the smart contract token economy was worth $243 billion, and a great deal of coins lost considerable value. Ethereum (ETH), for instance, was down 6.1% that week, and cardano (ADA) was down 14.4%. All ten of the leading smart contract coins that week were down by double digits against the U.S. dollar. But over the last month, the smart contract platform token economy grew by $78 billion, and as of Jan. 17, 2023, the entire...
---
Smart Contract Platform Tokens See Double-Digit Gains, Boosting Defi TVL...


Decentralized finance (defi) and smart contract platform tokens rallied on Monday morning (ET) and the total value locked in defi jumped above the $40 billion zone for the first time since mid-December 2022. The top smart contract platform coins by market capitalization increased 7.1% on January 9, 2023, and most have seen double-digit gains over the last week.Lido Finance Emerges as Most Dominant Defi Protocol, Surpassing Makerdao in TVL Size Cryptocurrency markets have been positive at the start of the second week of 2023, as the entire crypto economy has increased 3.6% to $893 billion on Monday around 11:00 a.m. (ET). Smart contract platform tokens have seen a 7.1% rise to $274 billion, which equates to roughly 30.68% of the entire crypto economy. Out of the top five smart contract platform coins, Solana (SOL) saw the biggest gain, rising 24.2% in 24 hours. Cardano (ADA) followed, with ADA increasing by 11.7% over the last day. Ethereum (ETH) is up 5.1%, BNB 5.5%, and polygon (MATIC) swelled by 6.7% in 24 hours. Additionally, all five of the top smart contract assets have seen double-digit spikes over the last seven days. Again, SOL led the pack, jumping 72.3% higher this past week, and ADA increased by 28.8% during the same time frame. Ethereum (ETH) saw the lowest increase over the last seven days compared to the top competitors, as the cryptocurrency is up 11.5% this week. Of course, the increase in the price of smart contract platform tokens has led to a swelling of ...
---
'Ethereum Killers' Managed to 'Kill' Themselves in 2022 Rather Than Beat...


At the end of 2021, a myriad of people thought a handful of smart contract platform tokens, often referred to as 'Ethereum killers,' would flip the second-largest crypto asset in terms of market capitalization in 2022. As 2022 comes to an end, statistics show that none of the so-called 'Ethereum killers' have surpassed the leading smart contract platform token, and a number of these tokens have lost considerable amounts of value during the crypto winter.Ethereum Outperformed Its Competitors in terms of Market Cap, Decentralized Finance Action, and Non-Fungible Token Sales On Dec. 23, 2021, the top smart contract platform coins held an overall valuation of around $823 billion and at that time, ethereum's (ETH) market capitalization represented 59.42% of the aggregate. Today, on Dec. 30, 2022, the crypto economy's top smart contract platform coins are valued at $239 billion, and ETH's market cap is roughly $144 billion. Data indicates that ETH's market cap equates to 60.25% of the aggregate value of all the top smart contract platform tokens listed today. Last year, when the smart contract platform coin economy was a lot more valuable, many people thought ETH could get 'flipped' by a bunch of 'Ethereum killers.' Roughly a year ago, the publication Forkast published an editorial called 'The Top Five Ethereum Killers,' and it included tokens like BNB, solana (SOL), cardano (ADA), avalanche (AVAX), and polkadot (DOT). While some of these coins were top ten contenders in Dec. 2021,...
---
Peter Schiff Advises Selling Bitcoin Today — Says It's 'the Smart ...


Gold bug and economist Peter Schiff has recommended selling bitcoin today, emphasizing that it is 'the smart move.' Many people disagreed with Schiff's analysis of the price of the cryptocurrency, warning that he is telling investors to sell at the bottom.Peter Schiff's Bitcoin Advice Gold bug and economist Peter Schiff has a Christmas message for bitcoin investors. Schiff is the founder and current chairman of Schiffgold, a precious metals dealer specializing in gold and silver bullion. He has long been a bitcoin skeptic, regularly bashing the crypto while promoting gold. He tweeted Sunday: My Christmas gift to HODLers is this bitcoin chart. As you can see bitcoin is much closer to its ceiling than its floor. The yellow line that was once support is now resistance. Since the upside potential is so low and downside risk so high, the smart move is to sell today. While some people thanked Schiff for his advice, many criticized the economist for telling people to sell at the bottom and causing panic selling. 'Just one advice for you: write these things when bitcoin is around top (for example around $200K next time) and you just might help someone. Doing this near the bottom doesn't help. You saw this last time,' one responded to Schiff's tweet. Some people took Schiff's warning as a sign that the bottom is in. A number of people said they just bought more coins since the price of BTC soared after Schiff said to sell in the past. Many people disagreed with Schiff's BTC price ana...
---
Sheikh Hamad Salem Becomes a MaskEX Shareholder as Both Parties Collabor...


PRESS RELEASE. Sheikh Hamad Rakadh Salem Hamad Alameri, a well-known Sovereign Wealth Fund (SWF) member of the Royal Family in Abu Dhabi, United Arab Emirates, has officially become a MaskEX shareholder following the signing of a Memorandum of Understanding (MOU) to develop a smart city in Dubai, United Arab Emirates. Sheikh Hamad Rakadh Salem Hamad Alameri is a big supporter of Abu Dhabi's 2030 Vision by directly contributing to the emirate's social and human development and creating a sustainable, knowledge-based nation. MaskEX is a Canadian company. It has successfully fulfilled the requirements of the MSB compliance program and is now fully prepared to comply with the regulations in the SCA and VARA compliance program in Dubai, United Arab Emirates. MaskEX has developed a payment system based on the principle of 'Your Wallet, Your Way', Which aims to make life easier for residents by providing a convenient and secure way to make payments and manage financial transactions. In addition, the system also uses advanced security measures to protect users' personal and financial information from fraud and identity theft. The company has achieved incredible feats and is building innovative technologies for developing smart cities. The partnership between MaskEX and the Sheikh was initiated because of their shared vision of a smart city. In the past year, the company got much attention from traders and investors in the UAE market, which led to extensive research and the idea of de...
---
Binance Smart Chain User Activity Tanks, Why BNB Price Could Suffer


BNB Price has been seeing a lot of declines since Binance came under fire for the audit published by Mazars. Fear, Uncertainty and Doubt (FUD) had spread like wildfire, leading to more than $5 billion in withdrawals from the crypto exchange. Nevertheless, Binance was able to withstand the onslaught and amid all of this, activity on the Binance Smart Chain has fallen drastically, painting a bearish picture for the BNB price. Binance Chain Activity Drops By 15% Last week, there had been a lot of activity on the Binance Smart Chain which saw daily active addresses climb as high as 1.2 million at the start of the weekend. However, as the new week is ushered in, this metric has taken a swift beating and the number of daily active addresses has declined dramatically. Data from YCharts show that in the last 24 hours, Binance Smart Chain active addresses were down by more than 15.70%. This showed a complete reversal in the high usage recorded between Friday and Saturday when activity on the chain had surpassed all other blockchains. Currently, the number sits at 947,414 daily active addresses on the blockchain. So from Friday to now, active addresses are down by more than 150,000. New unique addresses per day were also down during this time and are down by 15.27% in the 24-hour period. Likewise, transactions per day also took a beating, falling 15.27% during this time while transaction fees realized on the network declined by 10.86%. Interestingly, the daily active BEP-20 ad...
---
Nexera ID Introduces Smart Wallet That Will Usher In a New Era of Blockc...


[PR - Utrecht, Netherlands, 14th December, 2022, Chainwire] AllianceBlock, the DeFi infrastructure hub building seamless gateways between decentralized and traditional finance, today has unveiled another innovative solution – Nexera ID. Nexera ID is a groundbreaking solution that utilizes a programmable smart wallet that promotes privacy, security and self-custody. Nexera ID is a next-generation digital wallet designed to securely store your digital assets and identity information within a particular type of digital token called a MetaNFT. Users can set up custom rules for transacting with their digital assets, when sharing their personal information, and specify rules for wallet actions, including recovery options. Built on top of Nexera Protocol, Nexera ID utilizes "soul-bound" MetaNFTs and inherits its flexibility and security to create a versatile, secure, self-custodial smart wallet with advanced recovery features. Balances, credentials and rules are stored as attributes in a mutable and composable NFT standard which protects user privacy and creates a digital passport that makes it easier for users and institutions alike to use or build solutions that will promote a new era of adoption into Web 3.0. Nexera ID can integrate with custodial, semi-custodial and non-custodial wallets and from existing social Web 2.0-based login platforms for simpler onboarding towards Web 3.0. The vast majority of online users already have at least one Web 2.0 identity, wit...
---
Astar Network CEO: Webassembly Smart Contracts Are Going to 'Pull a Lot ...


Ethereum is almost universally credited for kickstarting the Web3 revolution after it brought to life the concept of smart contracts. However, some in the Web3 community, like Astar Network's Sota Watanabe, believe the protocol cannot 'build the innovative future of blockchain alone.' In addition, some critics point to the language obstacle which they argue makes the Ethereum Virtual Machine (EVM) a less-than-ideal place to build.Webassembly Smart Contracts 'Will Accelerate the Adoption of Web3' It is this and other limitations of the EVM that led to the creation of an alternative known as Webassembly (WASM). This alternative is said to be a virtual machine of choice for developers, engineers and academics that are frustrated with the EVM. According to Watanabe, for Web2 developers that want to migrate to Web3, WASM seems like a logical choice because it 'supports a wide range of languages with native performance and high portability.' To learn more about WASM, Bitcoin.com News reached out to Sota Watanabe, the CEO of Astar Network, a multichain smart contracts platform. In his written responses to questions sent, the Astar Network CEO offered his thoughts on Webassembly and the role it will play in accelerating the adoption of Web3. Watanabe also explained why Astar Network is supporting both the EVM and WASM. Below are Watanabe's responses to questions sent to him via Whatsapp. Bitcoin.com News (BCN): In very simple terms, can you explain to our readers what the WASM is all...
---
DFINITY brings new smart contract functionality to Bitcoin with Internet...


DFINITY Foundation, the not-for-profit organization contributing to the development of the Internet Computer (IC) — a high-speed, internet-scale public blockchain — has announced today the Internet Computer's mainnet integration with Bitcoin, bringing smart contract functionality to the cryptocurrency. Now, the Internet Computer can serve as a layer-2 for Bitcoin where smart contracts on the Internet Computer can hold, send and receive bitcoin natively, without the need for bridges or other 3rd-parties. This provides a trustless foundation for varied DeFi and web3 applications seeking to code Bitcoin. 'Blockchains are like walled gardens, incapable of interaction between one another. When this comes to Bitcoin, applications, such as DeFi applications, that could benefit most from interacting with the world's largest cryptocurrency do not have the ability to do so. The Internet Computer's integration with Bitcoin is a true game-changer for the industry, finally bringing smart contract functionality to Bitcoin and enabling a whole new landscape of DeFi and dapp development never before possible using BTC.' - Manu Drijvers, Director of Engineering at the DFINITY Foundation With IC integration, bitcoin can be used for DeFi activities like yield farming, lending, payments, and more... This is achieved through the Internet Computer's enhanced Chain-key cryptography. The direct integration with Bitcoin averts the need for bridged and wrapped Bitcoin, a technique used to ...
---
Value Locked in Defi at Its Lowest Point Since March 2021, Smart Contrac...


Smart contract platform tokens and decentralized finance (defi) protocols have taken a beating since the FTX collapse last week. The market capitalization of all the smart contract platform tokens in existence lost more than $22 billion during the last 36 days. The total value locked (TVL) in defi protocols has dropped to $43 billion, the lowest defi TVL since the first week of March 2021.Smart Contract Tokens and Defi Protocols See Significant Value Reductions Since FTX's Collapse Decentralized finance and smart contract platform tokens have suffered a great deal during the last week, following the FTX fallout. Today, smart contract platform tokens are much lower in value, as a large number of coins shed 8% to over 20% during the last seven days. Solana's smart contract token SOL, on the other hand, lost 41% against the U.S. dollar during the past week. Out of the top ten smart contract platform tokens, SOL was the biggest loser over the last week. Two tokens that saw significant losses similar to SOL's include phantasma (SOUL) down 35.6% and velas (VLX) down 29.6% this week. Two smart contract tokens that gained this week include qanplatform (QAN) up 368.5% and secret (SCT), which gained 29% against the U.S. dollar. Since Oct. 11, 2022, or 36 days ago, $22 billion has left the smart contract token economy, as the market cap has dropped from $283 billion to today's $261 billion. In regard to defi platforms, a great amount of value has left the top defi pr...
---
Ethereum Devs Try To Leverage Price Surge As Smart Contracts Reach New H...


Ethereum rallied with the rest of the crypto market, reaching above $1,500 to land at a new one-month high. As the market rallied, developers had roused from their slumber looking to take advantage of the renewed interest in the market. This saw the number of new smart contracts deployed on the network reach new 2022 highs. Devs Bring The Heat Through 2022, the number of new smart contracts being deployed on the Ethereum network had been on the decline. This decline is understandable given that the market had entered another stretched-out crypto winter and investors were no longer willing to take as many risks as they did back in 2021. Developers had to shelve some of their projects as they waited for better market conditions to launch, which was provided by the market recovery. New smart contracts were deployed rapidly in the last week, leading to a new all-time high in 2022. In this 7-day period, there have been more than 35,000 new Ethereum contracts deployed. The deployment rate of these new contracts has followed the market through its recovery. As prices are high, investors are more likely to put money into new projects. Hence the willingness of developers to put their contracts into the market. New smart contracts surge | Source: CryptoQuant Daily active addresses on the network also recorded an uptick during this time. It is up about 25% in the last week, although it is far from reaching its 2022 all-time high of 934,000 active addresses back in July. Ac...
---
Fantom Network Launches Automated Smart Contract Audit System Watchdog t...


On October 27, the Fantom Foundation announced a collaboration with the security and analysis platform Dedaub in order to bolster Fantom's decentralized finance (defi) ecosystem. Dedaub's monitoring system called Watchdog will monitor smart contracts on the Fantom blockchain for exploits and buggy code.Fantom Looks to Curb Defi Exploits With Watchdog Monitoring System The Fantom blockchain aims to protect its defi ecosystem with a new automated smart contract surveillance system called Watchdog, according to a blog post published on Thursday. Fantom is a layer one (L1) EVM-compatible blockchain that leverages an asynchronous byzantine fault tolerance (ABFT) consensus scheme. "Smart contract vulnerabilities remain a pressing problem across the crypto industry," the Fantom Foundation's blog post explains. "In Q1 2022 alone, hackers stole $1.3 billion in cryptocurrencies; 97% of these exploits focused on defi products." The Fantom Foundation said that the Dedaub-crafted Watchdog will scan for issues 24/7 and monitor for more than 80 types of exploits. It also includes information about proxy configurations, contract approvals, total value locked (TVL) data, pool sizes, and "whether an address has special privileges." "[Watchdog] periodically updates and improves with new attack vectors as new research emerges," the Fantom Foundation detailed. The group behind the Fantom blockchain project added: Defi projects with...
---
Polkadot Price Forecast: Is Buying The DOT Dip A Smart Move?


A dip is common in the cryptocurrency market during a bearish downtrend. Most times, it could persist for a prolonged period. The current crypto winter of 2022 has seen the value of many coins drop. Investors are carefully weighing their options and considering if buying the dip is a smart move in the current market. Some investors move their assets to perceived safer ground as they brave the storm. In a price chart, a dip is identified as a valley. For Polkadot, expert predictions are varied on when the coin will eventually make the much-anticipated price comeback. Polkadot is way off its all-time high of $54.98 as of November 2021 to a modest $5.58, which is an exponential drop for the coin. DOT is unique since the project focuses on parachains that interlink with each other. These parachains are customized project-specific blockchains intertwined with the relay chain of Polkadot. The relay chain – the Polkadot network, secures and connects these parachains in numbers between 100 -250. Price Forecast For Polkadot The current market trend was also observed with Polkadot since it has been in a bearish reversal for months in 2022. The price movement for DOT will depend largely on the activity of market forces. With the coin falling below previous support levels of $10.33, investors keep their fingers crossed to see if the bulls will rally. The general market sentiment holds that if Polkadot can break the resistance level of $7, then the bulls are rally...
---
Smart Token Labs Enables Cool Cat and World of Women Derivative NFTs for...


[PRESS RELEASE - Sydney, Australia, 15th October 2022] The themed NFTs include Devcon VI branding and are available to verified ticket holders, with future royalties to be split with charities Smart Token Labs has used its BrandExtender derivative NFT solution to create a unique NFT offering for 6,000 attendees at Devcon VI in Bogota this week Each attendee has the opportunity to dress up a Cool Cat or World of Women NFT in Devcon VI branded outfits and other items and mint the NFT as a fully on-chain derivative based on the original Cool Cat or WoW. The NFTs are being offered to attendees as part of Permissionless Perks which is an open platform for 3rd parties to provide perks or offers to verified ticket holders based on ticket attestations. "We've been delighted to be involved in the delivery of Permissionless Perks via cryptographic ticket attestations and BrandConnector.io," said Victor Zhang, Co-founder and CEO of Smart Token Labs. "We thought it was only fitting that we deliver a special perk of our own to Devcon VI attendees. That comes in the form of Devcon VI branded derivatives based on two amazing NFT collections and, specifically, four individual Cool Cat and World of Women NFTs that are owned by STL." To claim the NFT derivatives, attendees must prove they are a ticket holder via a ticket attestation. On entering the online Suit Up website, they can dress their derivative in a range of different outfits and mint it on-chain. The ti...
---
Samsung to Debut Knox Matrix Blockchain-Based Security System for Smart ...


Samsung, the consumer electronics giant, has announced the introduction of a blockchain-like security system for its smart devices. Named Knox Matrix, the objective of the system is to increase the security of a multi-device environment, with each smart device monitoring others and sharing access data to simplify login tasks. Samsung Blockchain-Powered Security System Blockchain technology is being harnessed for more and more uses each passing day, including security and trust-based applications. This time Samsung, the Korean consumer electronics and software company, has announced the implementation of a 'private blockchain' system as a way of increasing the security of its smart devices. At the recent Samsung Developer Conference, the system, named Knox Matrix, was presented as a revamp of Samsung's current security approach. While the company was thin on details and did not specify about the inner workings of the system, it did explain that it will interconnect the different smart devices available on a network, to enhance security through 'multi-layered mutual monitoring.' For example, Samsung claims that using a phone connected to another smart device like a TV or a smart AC will make these devices safer from being compromised by any threat. Connectivity and Hardware According to Samsung, its Knox Matrix solution will also streamline login tasks all around the home, because the login state is distributed automatically to devices that need it to join the network. ...
---
The BNB Smart Chain Hard Fork Tomorrow: What You Need to Know


The BNB Smart Chain will go through a hard fork tomorrow. The upgrade will take place at around 08:00 AM (UTC) at block height 22,107,423. The changes are aimed at mitigating the cross-chain infrastructure between the Beacon Chain and the Smar Chain in an attempt to re-enable the cross-chain back. What is the BNB Smart Chain Moran Hard Fork? According to a release on Github, the BNB Smart Chain will go through a hard fork tomorrow - October 12th. The upgrade is called Moran, and it represents a 'temporary urgent patch.' This release is a temporary urgent patch to mitigate the cross-chain infrastructure between Beacon Chain and Smart Chain so that the cross-chain can be re-enabled back. It is a hard fork release for both testnet and mainnet. The changes that Moran will bring to the network include a fix of the vulnerability in 'the iavl hash check,' intended to eventually migrate it to ICS23 specifications. Additionally, it will introduce a block header in the sequence check in the CrossChain Contract. Last but not least, the hard fork will also make the relater whitelisted to the genesis candidates. The Github entry also specifies that there will be further Binance Chain Evolution Proposals (BEPs) on how to define the candidates for the relayer. What To Do? Regular users needn't do anything. However, node operators will have to take a few steps. First, they would have to download the binary contained in the Github entry. After that, they would have to stop the...
---
Binance-Backed BNB Smart Chain Paused Over Potential Multi-Million Dolla...


On Thursday, 6:19 p.m. (ET), the official Twitter account for the Bnb Smart Chain explained that the team was temporarily pausing the blockchain, after citing that it noticed irregular activity. Sources say that more than $600 million in Bnb tokens were reportedly stolen from the chain's cross-chain bridge. The Bnb Smart Chain team detailed on Reddit that funds 'taken off BSC are between $100M – $110M.' Bnb Smart Chain Temporarily Pauses Amid Hack Rumors The crypto token BNB is down 4% lower against the U.S. dollar during the last 24 hours following an alleged cross-chain bridge attack that saw around 200 million BNB worth $600 million siphoned. Reports further noted that 'Tether blacklisted the account' and it pushed Binance to pause the entire chain. Through the official Bnb Smart Chain Twitter account, the team announced the chain pause. 'Due to irregular activity, we're temporarily pausing BSC. We apologize for the inconvenience and will provide further updates here. Thank you for your patience and understanding,' the account said at 6:19 p.m. The official Bnb Smart Chain Twitter account added: To confirm, we have suspended BSC after having determined a potential exploit. All systems are now contained, and we are immediately investigating the potential vulnerability. We know the Community will assist and help freeze any transfers. All funds are safe. We want to thank all node service providers for their quick and attentive response. At the time of writing, there's ...
---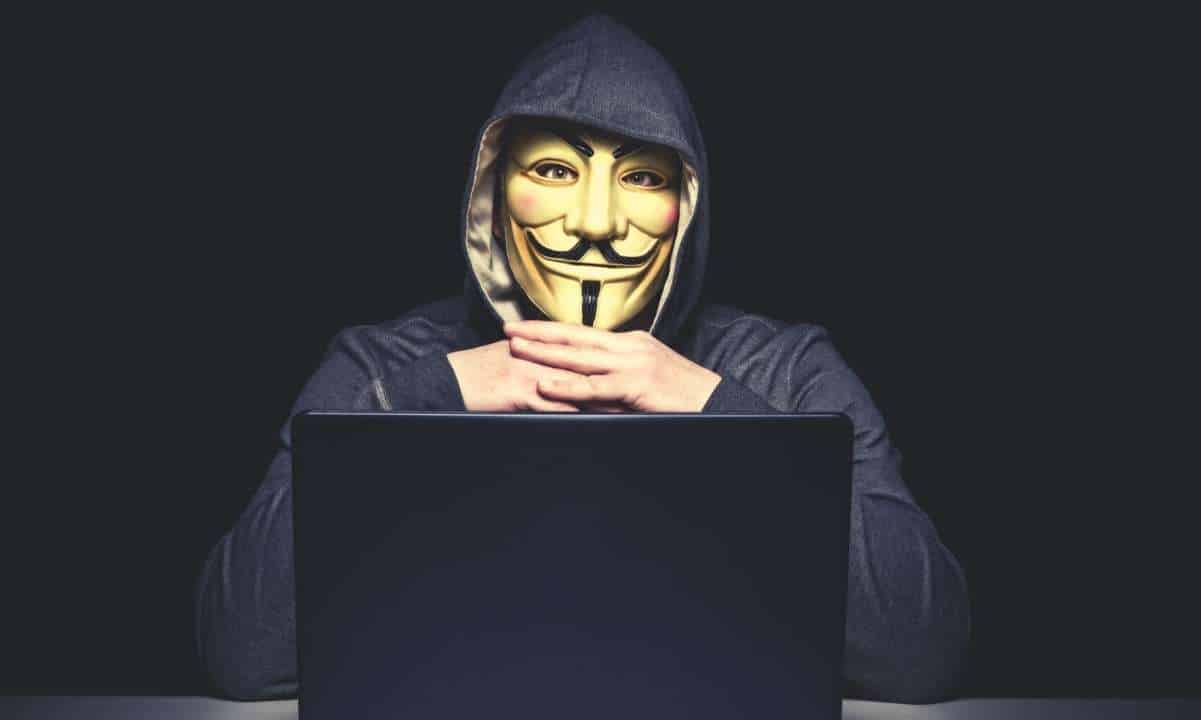 Binance Smart Chain Paused Following $600 Million BNB Hack (Report)


Binance has announced a pause across the entire Binance Smart Chain (BSC or BNB Chain) following what appears to be one of the largest exploits in DeFi history. An attacker has reportedly hacked another BNB chain user for 2 million BNB, worth $600 million. Another DeFi Catastrophe According to BNB Chain on Twitter, the "temporary" pause is due to "irregular activity," and a "potential exploit." "All systems are now contained, and we are immediately investigating the potential vulnerability," said the team. It also claimed that "all funds are safe." Due to irregular activity we're temporarily pausing BSC. We apologize for the inconvenience and will provide further updates here. Thank you for your patience and understanding. — BNB Chain (@BNBCHAIN) October 6, 2022 However, Twitter user and DeFi developer "foobar" had something else to say about the situation. He claimed an attacker had stolen 2 million BNB from "somebody" on the chain – worth roughly $600 million. "The attacker is spewing funds across liquidity pools and utilizing every bridge they can to get to safer chains," he added. The user included a screenshot from a block explorer showing the suspect held $532 million in crypto, spread across various EVM-compatible chains and L2s. These include $421 million still on the BNB chain (79%) and another $53 million (10%) on Ethereum. BNB ...
---
The Benefits of Cryptocurrency Network Marketing: A Smart Way to Make Mo...


Cryptocurrency network marketing is a process of referral marketing where an individual is rewarded for bringing new customers to a business. This type of marketing has been around for many years, but it has only recently been adapted to the cryptocurrency industry. There are many benefits to cryptocurrency network marketing, including the ability to make money without having to invest any money upfront. Additionally, this type of marketing allows you to get involved with an industry that is growing very rapidly. If you are looking for a way to make money that does not require a lot of risk or investment, then cryptocurrency network marketing may be the perfect opportunity for you. How do cryptocurrency networks work? Cryptocurrency networks are decentralized, which means they aren't subject to government or financial institution control. Transactions are instead verified by a network of computers, called nodes, that all have a copy of the cryptocurrency's transaction history. When someone wants to make a transaction using tron, for instance, they broadcast it to the network. Nodes then verify the transaction – usually through a process called mining – and add it to the blockchain. The blockchain is a public ledger of all cryptocurrency transactions that have ever been made. Once a transaction is added to the blockchain, it cannot be changed or removed. This makes cryptocurrencies incredibly secure, as there is no central point of control that cou...
---
BUSDVerse: How to Make Highest Yield Safely on Binance Smart Chain


As the cryptocurrency market grows, the demand for products offered by digital technologies rises too. Thanks to the emergence of blockchain and cryptocurrencies, the existing financial system is changing and there are many new opportunities that were not there before. This is the reason for such a rapid growth of digital assets. Thanks to the decentralization of cryptocurrencies, DeFi projects appeared and Yield farming began to develop. The opportunity to receive passive income on Yield farming has attracted many users to cryptocurrencies. Yield farming and the possibility of getting passive income are becoming popular and attracting many users, increasing the liquidity of DeFi projects. BUSDVerse.com , using all the advantages of DeFi and Yield farming, eliminates the existing disadvantages, making investing stable and profitable. Binance Smart Chain is a fast, secure, cheap blockchain, which expands its widespread use cases. That is why BUSDVerse.com offers its users the most profitable earning opportunities and the best conditions for getting passive income. Working in the most progressive, rapidly developing industry, we give others the opportunity to earn. The higher the working capital is, the higher is our income and the income of our investors. Marketing presents plans lasting from 14 to 28 days. There are 6 types of investment: regular investment, random investment and locked investment. Plan 1 - 8% daily for 14 days. Total profit 112% Plan 2 - 7% daily for 28 d...
---
Plugin-Ambient Weather Partnership: Empowering Today's Society with Smar...


The global climate is changing rapidly as compared to the pace at which natural variations occurred in the past. And with the climatic changes, previously unseen occurrences that could hinder many day-to-day operations in society are becoming too common. For instance, global temperatures rose by roughly 1.8 °F between 1901 and 2016. The high temperatures are worsening and making frequent different types of disasters—heat waves, storms, floods, droughts, etc. Warmer climates are also creating atmospheres that collect, retain, and dump more moisture, changing weather patterns in a way that wet areas become wetter and dry areas become drier. Increased drought, intense floods, and storms are causing numerous public health and safety concerns. As well, the increased unpredictability of weather patterns is posing risks to numerous weather-dependent activities—including but not limited to agriculture, travel, education, sports, etc. Given that some of these activities touch on the social and economic wellbeing of our societies, increased unpredictability in weather poses significant challenges to populaces globally. While unpredictable weather poses a threat to day-to-day activities, all is not doom and groom. Unique partnerships leveraging smart weather forecasting and decentralized data-transfer protocols are making it possible for the inception of technologies that can point out weather changes or any related events in real-time. The innovations are giving stakeho...
---
In 2 Months the Top Smart Contract Tokens Gained 44% Against the Greenba...


With The Merge coming next week and Cardano's Vasil hard fork commencing soon after, the market capitalization of the top smart contract tokens by valuation increased 1.19% during the past 24 hours to $316 billion on September 11, 2022. Moreover, the market capitalization of the top smart contract crypto assets today has increased 44.35% against the U.S. dollar since the end of June.Top Smart Contracts Tokens by Market Capitalization Gain More Than 44% in 80 Days The top smart contract tokens by market capitalization have increased a great deal during the last two months ahead of Ethereum's highly anticipated Merge. When The Merge takes place, the second largest crypto asset by market capitalization, and the largest smart contract token by valuation, Ethereum (ETH), will transition from proof-of-work (PoW) to proof-of-stake (PoS). Ethereum has gained a decent amount of value leading up to The Merge which is scheduled to happen in just over two days or around September 14, 2022. In addition to The Merge, the Cardano blockchain network is expected to upgrade on September 22. At the time of writing on September 11, 2022, the aggregate USD value of the top smart contract tokens by valuation is up 1.19% today. There's $316 billion in collective value among the top smart contract crypto assets according to coinmarketcap.com data. The top five smart contract tokens in terms of valuation include ethereum (ETH), bnb (BNB), cardano (ADA), avalanche (AVAX), and ethereum classic (ETC) r...
---
With $2?4M Fundraising in Seed Round, KNN3 Network Races to Provide a Mu...


PRESS RELEASE. Web3 relationship aggregator KNN3 Network announced it had raised $2.4M in a seed round led by HashGlobal and Liang Xinjun, former co-founder of Fosun International. Mask Network, MetaWeb Venture, Eniac Venture, Tess Venture, Stratified Capital, Fundamental lab, Incuba Alpha, Zeuth Venture, Cogitent Venture, Atlas Capital; Impossible Finance, RSS3, ShowMe and Yan Xin & Potter Li, ETHsign's co-founders also took part in the round. KNN3 Network will utilize the $2.4M funding for protocol development and product market-fit. From these struggles and pains on data isolation and cross-platform redundancy, it can concur that a universal solution for interoperability is the only way forward. With such a belief, these investors decided to support KNN3 Network in driving a future of multi-chain relationship aggregating and a diverse, decentralized world. The Vision of KNN3 Network After a paradigm shift, processors of decentralized applications are now at the centre of Web3, bringing to the world Peer-to-Peer transactions and optimized counting of state changes. 'As smart contracts and distributed virtual state machines underlie blockchains, decentralized WWW solutions truly give back ownership to the users and return democracy to the Web,' said Thomas Yu, Co-Founder of KNN3 Network. 'However, there is a need to keep updating knowledge of Web3 to generate more flexible and innovative ideas constantly. Without permissionless cross-platform data collaboration, individual a...
---
GreenPower Network and Global Smart Energy Source Provider to Develop NF...


[PRESS RELEASE - Please Read Disclaimer] With an official public launch scheduled for later this year, GreenPower Network lays out how GPN members can use the use-to-earn metaverse platform as a vehicle for daily rewards. The newest X-to-Earn app release encompasses the social, competitive, gamified, and sustainability-focused aspects that GreenPower Network will include to help players use Energy in a sustainable manner. The GreenPower Network EnergyFi platform is one of several recent additions to use-motivated Web 3 applications, which have been a recent development of Web3.0. While there are several competitors to the X-to-Earn blockchain app, the GPN platform offers users something a little different. Once it launches this year, GPN App will include a built-in metaverse function that lets users control and manage an Energy Source while immersed in virtual reality, allowing them to upgrade, boost, or even customize their energy options. In order to encourage members to continue using the platform daily, the GPN App offers in-game rewards that can upgrade their energy abilities. Players can use the points to gain new blindboxes, the in-game NFT loot box that provide players with unique power-ups or upgrades. GPN NFTs can also be bought, sold, or traded in a new digital marketplace. With up to 7 different types of energy attributes NFTs with different bonuses, players can be spoilt for choices and even challenged to think of different ways to game with GreenPower Network: ...
---
Massa: Unleashing Autonomous Smart Contracts


Every decentralized blockchain network has three core features - scalability, decentralization, and security. But there is a widespread belief that blockchain developers must forgo one component to accommodate the other two at any given time, thus raising the question, which feature should be sacrificed? This theorem is widely known as the Blockchain Trilemma. Solving this problem could catalyze the global adoption of decentralized networks. And that's why developers are constantly creating novel layer 1 and layer 2 solutions to improve the balance between scalability, security, and decentralization of blockchain networks. Massa is the latest solution that seeks to improve the Blockchain Trilemma. What is Massa Massa is a layer 1 network that aims to disrupt the blockchain industry by solving the famous trilemma through autonomous smart contracts and other innovative solutions. The team behind the project has been silently building since 2017, and the Massa testnet was not publicly released until last year. Massa Labs, the company behind the Massa protocol, was founded in 2020 by three friends - Sébastien Forestier, Damir Vodenicarevic, and Adrien Laversanne-Finot. Forestier has expertise in artificial intelligence and is the company's CEO; Vodenicarevic is a theoretical physicist and heads the development and technology team; while Laversanne-Finot has experience in AI and leads the firm's strategy. In February 2020, Massa Labs published a technical paper titled Block...
---
Value Locked in Defi Loses $5.7 Billion in 5 Days, Smart Contract Tokens...


The total value locked (TVL) in decentralized finance (defi) has slid 8.53% over the last five days since August 14, 2022. At the time, the TVL was $67.87 billion but today, the value locked in defi is approximately $62.08 billion. Moreover, the top smart contract platform tokens by market valuation today are worth $372 billion, but overall the dozens of smart contract crypto assets have lost 7.8% in value during the last 24 hours.Smart Contract Token Economy Slides Lower, Total Value Locked in Defi Loses 8.53% Since August 14 On August 19, 2022, the top smart contract tokens like ethereum (ETH), binance coin (BNB), cardano (ADA), solana (SOL), polkadot (DOT), and avalanche (AVAX) are all down in value against the U.S. dollar. There are dozens of smart contract tokens and collectively they are all worth $347 billion, down 7.8% according to today's market data. Ethereum leads the pack with the largest market capitalization as ETH now commands 19.2% of the crypto economy's $1.14 trillion in value. Out of the entire lot of smart contract coins worth $347 billion, ETH's $208 billion market cap represents 59.94% of the top smart contract tokens by valuation. At the same time, the smart contract crypto economy equates to roughly 32.12% of the crypto economy's $1.08 trillion valuation. While the top smart contract tokens' market performances have been lackluster, the value locked in defi has been the same. Today there's $62.08 billion in value locked into the numerous defi protocol...
---
More SmartCash (

#SMART

) News