| | | |
| --- | --- | --- |
| | Shiba Inu | #SHIB |
---
| | | | | |
| --- | --- | --- | --- | --- |
| SHIB Price: | $0.0000113 | | Volume: | $0.2 B |
| All Time High: | $0.0000888 | | Market Cap: | $6.7 B |
---
---
| | | | | |
| --- | --- | --- | --- | --- |
| Circulating Supply: | 589,318,416,372,923 | | Exchanges: | 73 |
| Total Supply: | 589,618,482,280,912 | | Markets: | 111 |
| Max Supply: | — | | Pairs: | 58 |
---
---
---
The price of #SHIB today is $0.0000113 USD.

The lowest SHIB price for this period was $0, the highest was $0.0000113, and the current live price for one SHIB coin is $0.00001129.

The all-time high SHIB coin price was $0.0000888.

Use our custom price calculator to see the hypothetical price of SHIB with market cap of BTC and how the supply of SHIB affects the price at different market capitalizations.
---
---
The code for Shiba Inu is #SHIB.

Shiba Inu is 1.7 years old.
---
---
The current market capitalization for Shiba Inu is $6,651,577,003.

Shiba Inu is ranked #14 out of all coins, by market cap (and other factors).
---
---
The trading volume is very large today for #SHIB.

Today's 24-hour trading volume across all exchanges for Shiba Inu is $183,152,537.
---
---
The circulating supply of SHIB is 589,318,416,372,923 coins, which is 100% of the total coin supply.

Relatively, Shiba Inu has a large supply of coins, 26,787,201 times larger than Bitcoin's supply, for example.
---
---
---
---
SHIB is well integrated with many pairings with other cryptocurrencies and is listed on at least 73 crypto exchanges.

View #SHIB trading pairs and crypto exchanges that currently support #SHIB purchase.
---
---
Note that there are multiple coins that share the code #SHIB, and you can view them on our SHIB disambiguation page.
---
---
---
---

We are all Ryoshi


Every Shibarmy is Ryoshi. It does not represent someone, but the glory of Shibarmy! END


---

ryoshi


Ryoshi "I am not important, and one day I will be gone without notice. Take the SHIBA and journey upwards frens."


---
---
---
Shiba Inu Fanbase Awaits Eternity Download Event – Will It Boost S...


The original release of the blockchain implementation of Shiba Eternity occurred in Australia on September 17. Shiba Inu followed the larger market sell-off that began on September 13 and rallied nearly 7% from September 17-18. During this time span, the rally did not significantly alter market sentiment. New information about the game's release, though, may add some hype. According to a recent tweet by Shib Rumours, the release date of the game is set for October 1. However, the latest post on the official Shiba Inu Twitter account indicates that the worldwide launch of the game will take place on October 6. SHIB has a current trading range of $0.00001073 - 0.00001154. Could the meme coin see a resurgence after the game's release? Shiba Inu: Increasing Speed After the latest sell-off on September 18, an uptrend has been noted and has been very consistent up to the time of writing. Given that this occurred only a day after the Australia release, it's likely that long-term token holders witnessed the price increase and sold off their holdings. During this period, the memecoin saw a pullback and plummeted 8.5% immediately. Currently, the recent price movements have created a head and shoulders pattern before to today's breakout. During this breakout, the price increased by 2.9% Given the current state of Shiba Eternity, this price movement can be regarded as a sign of increased anticipation for the game's October 6 release. ETH whales are also contributing to the hyp...
---
Shiba Inu Rises Despite The Imminent Update


The SHIB (Shiba Inu) token is the offspring of the Ethereum network – an alternative to DOGE (Dogecoin). SHIB is more or less the opposite of Bitcoin in terms of availability. While BTC intends to make it scarce on the crypto market, the SHIB token flows in abundance. This is evident in its total supply of 1 quadrillion, even though its community plans to drop this figure. Also, its ecosystem is a good ground for different projects. Some of these projects are the creation of a decentralized exchange known as Shibaswap and storing NFT art. The SHIB team recently launched its game, referred to as Shiba Eternity. However, more updates on the game from the developers are still pending. The developers have revealed that they'll release more updates on the newly launched Shiba Eternity on Thursday. An event will accompany the announcement according to the community. But the awaited update from the developers is already becoming a discussion subject on Twitter. This is due to the already slated Twitter Spaces. The community members will share their thoughts on the Shiba Eternity project there. More updates will come from the founder and lead developer of the SHIB token, Shytoshi Kusama, and William Volk. They intend to release these updates on the SHIB official Twitter page. Briefing On Shibarium Development A layer-2 blockchain network from the SHIB developers is currently in the pipeline. This blockchain is known as Shibarium, and it's intended to reduce the workload of bui...
---
Shiba Inu Adds Nearly 36,000 Holders Since June Despite Crypto Market Tu...


The price trend of Shiba Inu has been following the rest of the cryptocurrency market and remains negative. Notably, SHIB is still seeking to reclaim the high points it reached last year, when the value and popularity of the meme coin surged. As of this writing, SHIB is trading at $0.00001145, down 4.5% in the last seven days, data from Coingecko show, Sunday. Despite the crypto market's sluggish condition, a portion of the dog-themed coin's investors are optimistic that the asset will recover and are boosting their coin purchases while ignoring the market's weakness. According to data from CoinMarketCap, as of September 24, SHIB has 1,226,031 holding addresses, representing an increase of around 35,835 new holdings over the course of three months. The new holders represent a 3% increase from the 1,190,195 who were registered on June 26. Shiba Inu: Increasing Use Case In addition to the prospect that new SHIB holders may wager on the coin's appreciation, investors are likely drawn by SHIB's rising utility. It is worth mentioning that interest in meme-based cryptocurrencies waned as a result of unfavorable publicity around the coins' supposed lack of utility. Since June, Shiba Inu's value has been on a roller-coaster ride, but the price has mostly remained low. The coin's three-month high price was $0.000017 on August 15, and as of the time of writing, it had gained about 5% in the last 24 hours. Previously, the majority of retail investors liquidated arou...
---
Shiba Inu Eternity Update Awaited – Will This Lift SHIB's Price?


There may be a Shiba Inu (SHIB) rally coming soon. Recent events have sparked widespread interest in the Shiba Inu project and its native cryptocurrency. On Thursday, the company's founder and chief programmer, Shytoshi Kusama, informed the SHIB Army that the company's development team is working on a burn mechanism that will have implications for the entire Shiba Inu ecosystem. SHIB holders can't help but be giddy about the future, what with the community's official Twitter account teasing yet another major update. Shiba Inu 'Eternity' Excitement A lot has happened since the Australian release of Shiba Eternity. All of this excitement and eagerness is only heightened by the latest statement made by the official account tweet. Thank you to all the wonderful #SHIBARMY listeners, participants, and those who asked questions. You rock! See you on Download Day, October 1st/2nd!! #SHIB #Shiboshis #ShibaEternity #SHIBARMYSTRONG https://t.co/TcGVBZIM10 — SHIBQueenie (@SHIBQueenie) September 23, 2022 The Shiba Inu team just announced via the Twitter Space Event 'Shiba Eternity Community Update' the official date for the global debut of the Shiba Inu Collectible Card Game. According to the announcement, Shiba Eternity will launch on October 1. The Shiba Inu Community will celebrate the release as 'Download Day' while simultaneously breaking the Android and iOS App Stores. There was consequently a lot of excitement about the coin and the overall ecosystem. There is a...
---
Meme Tokens Slide 55% in 5 Months — DOGE, SHIB Dominate $14.9B Mem...


Five months ago, the top meme cryptocurrencies by market valuation were valued at $33.7 billion and today, the meme coin economy is 55% lower, down to $14.9 billion on September 23. During the last month, dogecoin lost 12.8% in value, and shiba inu is down 19.4% against the U.S. dollar in 30 days.Dogecoin, Shiba Inu, Baby Doge Coin Dip Lower Losing Between 12.8% and 19.4% Today, the meme coin economy is worth nearly 15 billion U.S. dollars and out of dozens of meme tokens, 25 of them have the term 'doge' in their name. 18 of the tokens have the name 'shiba' and 30 crypto meme coins have the term 'dog' in their name. The oldest and largest meme crypto asset, in terms of market capitalization, dogecoin (DOGE), is still a heavy hitter in the world of cryptocurrencies. DOGE is the tenth largest crypto coin by market capitalization as it's valued at $7.97 billion. Out of the entire meme token economy, dogecoin's market cap is 53.48% of the $14.9 billion. The second largest meme token is shiba inu (SHIB) with its $6.33 billion market valuation. SHIB's market cap represents 42.48% of the entire meme coin economy and it's ranked 13 among the 12,983 crypto assets in existence. Between DOGE and SHIB, the two meme tokens dominate the $14.9 billion in crypto meme coins by 95.96%. Out of the entire crypto economy worth $965 billion today, the DOGE and SHIB market caps combined equate to 1.483% on Friday, September 23, 2022. The third largest meme coin asset is baby doge coin (BABYDOGE)...
---
Shiba Inu Burn Rate Accelerates By 3,000%, Will It Impact Price?


The meme coin currently under the spotlight for its token-burning campaign hit a new burn rate high this Monday. Shiba Inu, the dog crypto, burned close to 200 million coins within the last 24 hours. According to SHIB Burn data, the burn rate of Shib tokens has spiked by about 3000% in the space of 1 day. Furthermore, most of the tokens sent to Shiba Inu's burn wallet are from individual whale accounts. This burn initiative has taken off big since the beginning of this month. More than 500 million tokens went out of circulation in the first week. Last weekend, two whales took up positions worth millions in the Shiba Inu ecosystem. The first one bought 702 billion SHIB coins costing close to a whopping $8.7 million. Another whale, in a first-time transaction, purchased 541 billion tokens worth almost $7 million, according to Ethescan.io data. Nonetheless, the newest whale on Shiba Inu continues to be anonymous, one of the benefits of decentralized finance. Will The Increased Burn Rate Have Any Effect On SHIB Price? As the number of tokens burned on the Shiba Inu protocol spikes, will it positively affect the price of SHIB tokens? This question remains on many minds as millions of SHIB tokens continue to go out of circulation. SHIB is currently trading at $0.00001233 after briefly dipping to 0.00001198 yesterday. The coin is doing quite well for itself amid the general crypto bear market, up about 93% in 1 year. It had hit an unprecedented all-time high of $0.00004...
---
From Shiba Inu to Squidgrow


When society looks at the crypto industry today, one cannot deny that Dogecoin (Doge) and Shiba Inu (SHIB) are just as widely known as Bitcoin (BTC). SHIB to date has the highest percentage gain est. Thirty million per cent from launch to an all-time high; no other cryptocurrency has come close to this percentage return. While most meme coins have taken a -70%+ beating from an all-time high (like the rest of the cryptocurrency market), one has proven it will be a force to reckon with even during this bear market. Shibtosi (anonymous alias) is the CEO of Squidgrow, a meme coin launched in June of 2022 that may show future promise. Shibtoshi has been a cryptocurrency supporter since the early days of Bitcoin around 2011. Shibtoshi has set an example by showing that diamond hands can win. Apart from diamond handing Bitcoin – the individual has made it to the top wallet in Shiba Inu. During the all-time high of Shiba Inu (Oct 2021), Shibtoshi's holdings in SHIB were estimated to be close to USD 5.7 billion. Accumulating all this wealth has not stopped Shibtoshi from giving back to society; from giving bone marrow to donating time and money to sick and terminally ill children, Shibtoshi showcases how caring and extensive a heart can be. These character qualities can also highlight what kind of CEO Shibtoshi can be. Despite massive success, there have been some failures that have been learning experiences. Part of the reason for these failures was getting into projects tha...
---
Biggest Movers: SHIB Hits 3-Week High, ATOM up by Over 20% Today


Shiba inu moved to a three-week high on Friday, as crypto markets surged during today's session. Markets were mainly in the green, as bullish sentiment returned to end the week. Cosmos was a notable mover once again, as the token rose by over 20% today.Shiba Inu (SHIB) Shiba inu (SHIB) rebounded during Friday's session, as prices rallied following a recent spell of consolidation. SHIB/USD rose to an intraday high of $0.00001379 on Friday, as prices broke out of two consecutive resistance points. The first ceiling that SHIB rose past was the $0.00001290 level, which has been in place since late August. Following this, bullish momentum intensified, with the token surging towards another resistance level of $0.00001380. Overall, shiba inu is now trading at its highest point since August 26, when prices were above $0.00001400. As of writing, some of today's earlier gains have eased, as the relative strength index (RSI), moved closer to an obstacle at the 54.00 mark. Cosmos (ATOM) Cosmos (ATOM) was higher for a third straight session, as prices rose to a fresh four-month high this afternoon. Following a rally beyond its ceiling of $13.35 during yesterday's session, ATOM/USD hit a high of $16.23 earlier today. Today's move sees ATOM climb to its highest point since May 7, and comes as the token has now risen by nearly 30% in the past two days. Looking at the chart, the RSI is now tracking at 72.23, which is deep in overbought territory. Overall, price strength is now at its stro...
---
Shiba Inu Enjoys 8% Spike In Price In Last 7 Days, As SHIB Social Media ...


Over the past week, Shiba Inu (SHIB) surged by 8%. In fact, even though the bearish market prevails, Shiba Inu is still performing at its peak. SHIB's social metrics up by 1.43% Despite Shiba Inu's social dominance, ROI is down SHIB whales on a shopping frenzy Social media chatter provides that much needed oomph for Shiba Inu (SHIB), triggering a pump in prices. The amplified whale interest plus metaverse updates certainly gave SHIB that push. The increased hype around SHIB could be because of the Whalestats announcement via a tweet stating that SHIB was able to outperform other meme coins and is now on the top rank or first in terms of tokens that are held by the top 500 ETH whales. SHIB Enjoying A Pump In Social Media Metrics Amazingly enough, SHIB has also registered a spike of 8% in terms of social mentions plus a 10% surge in social engagements. Overall, social media sentiment circling SHIB has been positive all throughout. The chart shows that there is a market volatility seen in terms of SHIB's social dominance which is currently at 1.43%. Chart: Santiment SHIB tokens are also increasingly burnt and stats on September 5 show that there are over 51 million SHIB tokens burned so far which gives a positive impact on the meme coin. With that in mind, SHIB tokens will also increase in value over the long haul. There is an oversupply of SHIB with its total supply amassing 1 quadrillion which also explains the increase in burn initiatives. Shiba Inu Wha...
---
Biggest Movers: SHIB Bounces From Key Price Floor, Climbing to 1-Week Hi...


Shiba inu was trading over 10% higher during Thursday's session, as the token rallied to a one-week high. Following a week's worth of consolidation, the meme coin bounced from a key support level, moving closer to a resistance point of $0.00001500. Ethereum classic was also in the green, climbing for a fifth consecutive session.Shiba Inu (SHIB) Shiba inu (SHIB) surged by as much as 10% on Thursday, pushing the meme coin to its highest point in over a week. Following almost seven days of consolidating near its floor of $0.00001290, SHIB/USD rose to a high of $0.00001475 earlier in today's session. The move saw the token break out of a recent resistance point at $0.00001400, on its way to its highest point since August 18. Looking at the chart, it appeared that bulls were targeting a higher ceiling at $0.00001510, however there was significant pushback from bears. As of writing, SHIB is now trading at $0.00001419, as earlier gains have eased, with the 10-day (red) moving average continuing to move closer to its 25-day (blue) counterpart. Although the token is still trading above the $0.00001400 resistance level, should bearish momentum persist, we will likely see a retreat below this point. Ethereum Classic (ETC) Ethereum classic (ETC) was also higher in today's session, as it moved back towards the $40.00 region. ETC was also likely higher on Thursday as a result of today's news surrounding the The Merge event, leading the token to extend recent gains. Similar to SHIB, today...
---
Shiba Inu Burn Events Spark A Rally In Altcoin Over The Past Weeks


Shiba Inu community forecast a 111 trillion SHIB burn, which spurred holders of SHIB to be bullish. According to the Shiba Inu community, 111 trillion SHIB could be burnt in the upcoming year SHIB owners may have been anticipating a positive indication when they saw a large burn Crypto's price is set to recover its losses, according to analysis of the SHIB chart's rising formation Over the past two months, a surge in the meme coin has been brought on by the Shiba Inu burn events. The community of SHIB holders remains to be concerned about the burn. SHIB BPP shared a prediction that 111 trillion Shiba Inu will burn over the course of the next year on the community-focused discord channel for the coin. In the coming year, according to SHIBQueenie, the community's Discord channel admin, 111 trillion could be destroyed. SHIB Decouples From BTC According to CoinMarketCap, SHIB has plunged by 1.99% or is trading at $0.00001305 as of this writing. Shiba Inu had a modest 0.25, or 25%, 30-day price trend with Bitcoin. One interpretation is that the price of SHIB is becoming increasingly uncorrelated with Bitcoin's, suggesting that broader market fluctuations have less of an effect on its value. For comparison, the 30-day correlation between Bitcoin and the stablecoins Tether (USDT), USDC, and Binance USD was 0.21, 0.23, and 0.27, respectively. With a correlation of up to 0.96, other crypto such as Polygon (MATIC) have a robust connection with BTC. For investors looking to diversif...
---
Biggest Movers: SHIB Rebounds on Saturday, as ATOM Moves Away From 3-Wee...


Following three consecutive days of declines, shiba inu rebounded on Saturday, as the meme coin appears to have found a support point. Cosmos was also higher, in what has mostly been a bearish start to the weekend. As of writing, the global crypto market cap is down 1.31%.Shiba Inu (SHIB) Shiba inu (SHIB) was back in the green on Saturday, as the token rallied following three straight days of declines. The world's twelfth-largest cryptocurrency rose to an intraday peak of $0.00001397 to start the weekend. This came less than a day after prices of the meme coin were at a low of $0.00001270, which was below a key support point. Looking at the chart, this price floor was the $0.00001290 mark, however bulls resisted any further declines, pushing SHIB/USD back into the $0.00001300 region. As of writing, the 14-day relative strength index (RSI) is tracking at 52.13, which is marginally above a floor of 51.44. Should the index continue to climb, and move towards a ceiling of 58, then we may see SHIB move closer to $0.00001500. Cosmos (ATOM) Cosmos (ATOM) was also trading slightly higher to start the weekend, as it too recovered from a recent losing streak. Saturday saw ATOM/USD race to a high of $11.02, which is over $1.00 higher than yesterday's bottom below $10.20. Yesterday's bearish pressure was not enough to send ATOM below $10.00, with bulls returning to the market, after a brief move below a key support point. The floor at $10.65 was marginally broken on Friday, however se...
---
SHIB On Fire – And A Bull Run Could Be Around The Corner – H...


Shiba Inu (SHIB) price has spiked by over 30%, signifying a bull run may not be far away. SHIB price surged by over 30% on August 14 Shiba Inu trading volume peaked to 700% yesterday; highest since April 12 SHIB registers extended period of MDIA which means traders must exercise caution SHIB price has peaked to as high as $0.00017, which is considerably the highest it has been since May 10. More so, trading volume has also climbed to 700% over the weekend which is the highest registered since April 12. Shiba Inu network registered a huge uptrend in whale transactions soaring to as much as $100,000 as seen in August trading session. Considerably, around 400 whale transactions were done catapulting to a record-breaking transactions amounting to more than $100,000 that SHIB was able to log in the past few months. SHIB Daily Chart Shows Premature Bull Run Judging by the movement of SHIB on the daily chart, it seems that the price spike seen over the weekend is a premature call for a bull run. With the MFI and RSI chartering the overbought zones, the MACD position isn't showing any potential bull run. Apparently, there were no intersections seen between the trend lines and MACD that could hint a gigantic uptrend. According to CoinMarketCap, SHIB is up by 2.72% or trading at $0.00001619 as of this writing. Despite the coin soaring in value overnight, the MVRV for 1D is low at -7.498% which hints that only a few investors gained profit from the price rally yesterday. On the...
---
Shiba Inu Trends Upwards Through Strong Whale Accumulations


This year's crypto winter has created one of the most devastating effects in the crypto space in history. But there appears to be a resettling phase for the industry with the recent outplay of events. Moreover, following the special report of the CPI for July and other factors, the crypto space is seeing an encouraging relief and hope. The crypto space is making a positive impact as the performance of some cryptocurrencies takes a gradual up climb. Among the outstanding performing crypto assets is the meme coin, Shiba Inu (SHIB). The coin has not just staged its comeback but has taken a higher banner with its price rally. The price of Shiba Inu has gained significant value within the past 24 hours. The upward climb has the SHIB hitting $0.00001766 in its intraday trading performance. SHIB has gained more momentum l Source: SHIBUSDT on TradingView.com This excellent price stance from SHIB has gradually taken the token to the top in the past few days. The trend is supported by the massive and substantial accumulation of some prominent whales for the assets. Saantiment, an on-chain data analytics firm, provides reports on the progressive advancement of Shiba Inu. It revealed that the meme coin has been skyrocketing during the weekend. Its movement led to amassing up to 34% in value within the past 24 hours despite some tokens still maintaining a flat trend. Santiment explained that the SHIB price rally is linked to the backing from substantial whale accumulations of the coins. ...
---
Shiba Inu Price Forms Cup And Handle Pattern, What Does This Mean?


Shiba Inu Price had registered substantial gain over the last week. In the last 24 hours however, the coin moved down on its chart. The meme-coin had broken past its cup and handle pattern that was being formed for the past several months. This had pointed towards signs of bullishness. Despite a fall in Shiba Inu price, the technical outlook of the coin continued to remain positive at the time of writing. If Shiba Inu manages to remain above the $0.000015 level then the meme-coin could trade near the $0.000021 price mark. This meant that Shiba Inu price could rally by almost 50% in the upcoming days. Buying strength remained strong for the meme-coin. There needs to remain considerable buying strength in the market for Shiba to maintain its uptrend. This rally happened after Binance announced that it will add SHIB support on the payment cards which are issued in Europe. This has in turn increased Shiba Inu's potential to help find new users in the crypto space. Shiba Inu Price: One Day Analysis Shiba Inu was priced at $0.000015 on the one day chart | Source: SHIBUSD on TradingView SHIB was trading at $0.000015 at the time of writing. This is after Shiba Inu price broke above the cup and handle pattern. Shiba Inu's cup and handle pattern means bullish momentum for the coin. A push from the buyers can help Shiba Inu price to propel higher. The immediate resistance for the coin stood at $0.000016. A fall from the current price level would drag the coin down to $0.00009. The amoun...
---
Biggest Movers: SHIB Remains Near 3-Month High, Whilst LEO Hits 2-Week H...


Shiba inu remained close to a three-month high to start the week, after breaking out of a key resistance level over the weekend. The surge of the meme coin came despite the crypto market mostly being in the red on Monday. Another token that rose during today's bearish session was unus sed leo, which hit a two-week high.Shiba inu (SHIB) Shiba inu (SHIB) was a notable gainer to start the week, as the meme coin remained near to a three-month high. Following an intraday high of $0.00001790 on Sunday, SHIB/USD rallied to a peak of $0.00001774 earlier in today's session. The initial surge came as SHIB broke out of a key price ceiling of $0.00001290, which had been holding firm since May 11. Looking at the chart, this came as the 14-day relative strength index (RSI) rose above its own resistance at 62.40. After surging above this point, the index hit a high of 83.24, which is its strongest reading since October 2021. Since this peak, the RSI has moved marginally lower, and as of writing is tracking at a point of 74.18. Overall, it appears as if SHIB bulls have abandoned their previous positions, as a result of prices becoming overbought. Unus Sed Leo (LEO) In addition to SHIB, unus sed leo (LEO) was another big mover in today's session, with it climbing to its highest point in two weeks. LEO/USD raced to an intraday high of $5.35 to start this week's session, as bulls attempted to break a resistance level of $5.40. Today's peak comes as the token rose for a fifth consecutive sessi...
---
Bitcoin Touched $25K for the First Time in 2-Months: Shiba Inu Soars 15%...


After a brief dip, bitcoin went on the offensive once more and tapped $25,000 for the first time since mid-June. The altcoins are calmer today, but Shiba Inu has stolen the show with a massive double-digit surge. Bitcoin Touched $25K Whether it's indeed on hype regarding the upcoming Merge, as JPM claimed, the crypto market has been on an uptrend in the past week or so, evident from BTC's price movements. The most impressive surge came on August 10 when the asset jumped from $23,000 to over $24,000 following the latest CPI data from the US. It kept going and marked a multi-month high above $24,800 later that day. A brief retracement followed that pushed it down to $23,500, but the bulls came back to play rather immediately. As a result, BTC neared $25,000 yesterday once again. It failed there at first and dipped by a few hundred dollars but went on the offensive earlier today and spiked above that coveted line for the first time in over two months. As of now, it has been unable to overcome that level decisively and BTC trades just under it. However, its market cap has surged past $470 billion, and its dominance over the alts has taken a breather and is at over 40.5%. BTCUSD. Source: TradingView Shiba Inu Steals the Show The alternative coins went through impressive gains yesterday as well, and are slightly in the green today. Ethereum marked a 74-day high above $2,000 yesterday. It dipped below that line in the following hours but now stands just above it following a minor da...
---
Shiba Inu (SHIB) Buildup At This Price Level Could Be Favorable


Shiba Inu (SHIB) price hovers above 20 EMA and 50 EMA with the bulls taking control of the pace. Shiba Inu showing an intense bullish trend SHIB trailing above 20 EMA and 50 EMA SHIB retests at the $0.0126 mark; hints at high volatility SHIB has seen a robust buying activity for the past month with the popular dog meme coin seen to be leveling off in the $0.01239 to $0.0126 range. SHIB Soars by 2.38% According to CoinMarketCap, Shiba Inu is soaring by 2.38% and trading at $0.00001259. At this point, if buying activity gets stronger to retest $0.0126, a bullish breach may be expected following a slow phase. Buyers are facing hurdles in the supply zone that attempt to prevent the dog meme coin's recovery. On the other hand, the bulls are not letting their guard down and amplifying pressure that came in patterns of higher lows as seen in the past couple of weeks. The 20 EMA and 50 EMA are poised as support following the bull run. With the SHIB price hovering into the EMAs for quite some time, the coin is looking to breach the squeeze point and shift into high volatile waters in the next coming days. More so, as seen on its four-hour chart, Shiba Inu revealed an ascending triangle pattern giving away a bullish streak. However, the trading volumes were greatly reduced and are hitting a downtrend. SHIB To Retest $0.0126 Zone A close that hits above $0.0126 will validate the chances of a breach. When this happens, SHIB can recover and move towards the $0....
---
TA- Shiba Inu Price Struggles, But Could Be Set For A Major Run


(Data feeds from Binance) Shiba Inu Price Analysis On The Weekly Chart Weekly Price Analysis For SHIB | Source: SHIBUSDT On Tradingview.com From the chart, the price of SHIB saw a weekly low of around $0.00000740, which bounced from that area and rallied to a price of $0.00001240. The price has built more momentum as it faces resistance at $0.00001400. If the price of SHIB on the weekly chart continues with this bullish structure, it could quickly revisit $0.00001732. Weekly resistance for the price of SHIB - $0.00001400. Weekly support for the price of SHIB - $0.00000995. Price Analysis Of SHIB On The Daily (1D) Chart Daily Price Analysis For SHIB | Source: SHIBUSDT On Tradingview.com The price of SHIB found strong support at around $0.00001, with what seems to be an area of interest on the daily chart. SHIB bounced from its support and rallied as it faced resistance to breaking above the 50 Exponential Moving Average (EMA) which corresponds to $0.00001154. At the point of writing, the price of SHIB is at $0.00001265, trying to break above a ranging channel to the upside. SHIB is facing a resistance of $0.00001400 to break the channel, If the price of SHIB breaks above the $0.00001400 resistance with good volume the price of SHIB could rally to a high of $0.00001720. The Relative Strength Index (RSI) for the price of SHIB on the daily chart is above 60, indicating healthy buy bids for SHIB. The volume for SHIB indicates buy bids, this shows bulls would want to p...
---
Latest Report Shows Ethereum Whales Buy 312 Billion SHIB During Crypto W...


The broader crypto market had shown positive progress in price within the last week, including meme coins like Dogecoin and SHIB. However, its performance over the past 24 hours speaks otherwise. The market recorded a 3.30% downward price trend within 24 hours. While several other tokens are displaying negative moves due to the sudden change, SHIB has made a hit with the dip. One of the top Ethereum whales has pitched up to the leading meme tokens, Shiba Inu, to buy the dip. Reports from Whalestats revealed that an ETH Whale address known as BlueWhale0113 purchased over 321 billion of the token in one transaction. The value of the Shiba Inu he brought is about $3.72 million. ETH whale "BlueWhale0113" just bought 312,285,225,685 $shib ($3,722,439 USD). Ranked #395 on WhaleStats: https://t.co/98iwkzfSal Transaction: https://t.co/JFEIRwpAGv#SHIB #ShibArmy — WhaleStats (free data on crypto whales) (@WhaleStats) August 9, 2022 The whale's wallet currently holds SHIB coins worth up to $2.49 million. This constitutes about 7.45% of their total crypto portfolio. Also, the whale account's most significant held token is Polygon (MATIC), having approximately 11.49% of the entire wallet holding. Further, in its report, Whalestats noted that the largest of the 500 ETH whales hold Shiba Inu tokens worth over $652 million. Regarding the leading 100 Ethereum Whales, SHIB tokens remain their wallets' most significant held crypto coins. These SHIB holdings are worth more than $510 mi...
---
Shiba Inu Price Analysis: SHIB Crashes 10% Over the Weekend, Here'...


Shiba Inu failed to break above the key resistance and crashed by 10% in two days. Key Support level: $0.000010, $0.000008 Key Resistance level: $0.000012, $0.000014 The price formed a large inverted head and shoulders structure, with the neckline mirroring the key resistance at $0.000012. Unfortunately for the bulls, SHIB was sharply rejected at this key level over the weekend, and since then, the cryptocurrency entered a downtrend. The key support is found at $0.000010, and SHIB may touch this level before another attempt to move higher. Chart by TradingView Technical IndicatorsTrading Volume: The selling volume has remained rather low but this doesn't provide much hope for the bulls either. RSI: The daily RSI fell under 50 points and may make a lower low if the buyers fail to stop the current downtrend. This would be bearish. MACD: The daily MACD is curving down sharply and may flip to the bearish side in a day or two if buyers cannot stop this selloff. Chart by TradingView Bias The bias on SHIB is bearish. Short-Term Prediction for SHIB Price Despite a quick price drop once SHIB touched the key resistance, sellers don't seem confident considering the volume. If buyers manage to hold the correction at the key support of $0.000010, then they could attempt another break above $0.000012 later on.
---
TradeStation Crypto lists 6 new coins: AAVE, COMP, LINK, MATIC, MKR, and...


TradeStation Crypto, a self-clearing online brokerage for trading cryptocurrencies, today announced adding trading support for six additional coins to its trading platform. The coins below are now available to TradeStation Crypto clients: Aave (AAVE Compound (COMP Chainlink (LINK) Polygon (MATIC) Maker (MKR) Shiba Inu (SHIB) "We are thrilled to expand the number of coins we support. Each coin was chosen for our platform following a rigorous selection process, weighing customer demand and market sentiment. We are continuing to assess additional coins to further expand our services and serve our clients." - James Putra, Vice President, Product Strategy of TradeStation Crypto In addition to the six newly added coins, clients will continue to have access to trade Bitcoin (BTC), Bitcoin Cash (BCH), Ethereum (ETH), Litecoin (LTC), and USD Coin (USDC). All six tokens are now available for trading on our crypto web and mobile applications alongside our suite of APIs that include both REST and FIX API. For each trading pair, TradeStation Crypto aggregates multiple pools of liquidity in a consolidated market data feed combined with an intelligent order-routing system designed to give its clients enhanced visibility and trade execution. Beyond trading, TradeStation Crypto clients have access to knowledgeable client services and technical support teams, and helpful educational tools for investors and traders with varying levels of experience. Clients can also own cryptocurr...
---
Shiba Inu (SHIB) Shines Green In Pool Of Crimson – Who's Buy...


On Friday, the price of Shiba Inu (SHIB) increased, despite the fact that the rest of the cryptocurrency market is suffering significant losses because of a prolonged unfavorable trend. Apparently, the dog-themed coin's price has risen 3.74 percent in the last 24 hours and is presently trading at $0.0000001026, leading the market in daily advances among the top 100 cryptocurrencies by market capitalization, according to statistics from CoinMarketCap. Bears have successfully knocked the price of Bitcoin (BTC) below the $20,000 threshold, diminishing market recovery hopes. Suggested Reading | Bitcoin Slides Under $20K – Another Collapse In The Offing? Shiba Inu Leads Top-Cap Cryptos Based on data from CoinMarketCap, the overall market capitalization of cryptocurrencies was $864 billion after falling 4% in the preceding 24 hours. Shiba Inu led the top-cap cryptos with gains between $1 and 4% over the same time frame. According to Coinglass statistics, the 10% drop in Shiba Inu price on Friday generated $1.44 million in SHIB futures liquidations across exchanges. Despite exhibiting strength in recent days, Shiba Inu was at risk of incurring additional losses. Even with the revelation of ShibsSwap's Shib Inu burn portal rewards, the technical setup indicates that price growth will deteriorate. SHIB total market cap at $5.45 billion on the daily chart | .com The SHIB burn portal was created to provide passive income to SHIB token holders who burn their tokens. The ...
---
Shiba Inu Hops By 45% In A Week – What Could Have Pushed SHIB Up?


Shiba Inu (SHIB) may not have been taken seriously as a crypto asset when it was first introduced, but the meme coin has steadily climbed the cryptocurrency rankings. The newest signals of relief in the crypto markets following a protracted volatility may come as a surprise to many, but the most intriguing aspect of this rebound is that meme tokens have emerged as the largest gainers. In the previous week or two, the majority of other coins have been bleeding from losses or barely able to stay afloat because of the ongoing crypto winter. Suggested Reading | ApeCoin Climbs 22% After Snoop Dogg-Eminem Bored Ape Video Launch Shiba Inu Continues To Defy The Trend However, Shiba Inu has been able to defy the odds and increase by 45 percent over the past week. Wednesday's Coingecko stats show that SHIB is currently trading at $0.00000975, down 9.5% from the last 24 hours. Despite the profit-taking on Monday, the coin remained trading at the monthly highs near $0.00001196 on Tuesday. Nonetheless, it remains 85 percent below its all-time high of $0.00008, which was reached in October of last year. The dog-themed token briefly surpassed Tron as the 13th biggest cryptocurrency by market valuation. Even Bitcoin and Ethereum's seven-day gains of 2% and 8%, respectively, were eclipsed by this rally. According to Yunometa's founder, Arijit Mukherjee: 'Shiba Inu appears to be benefiting from hints of bottom fishing and a larger mood comeback on the cryptocurrency market.' Y...
---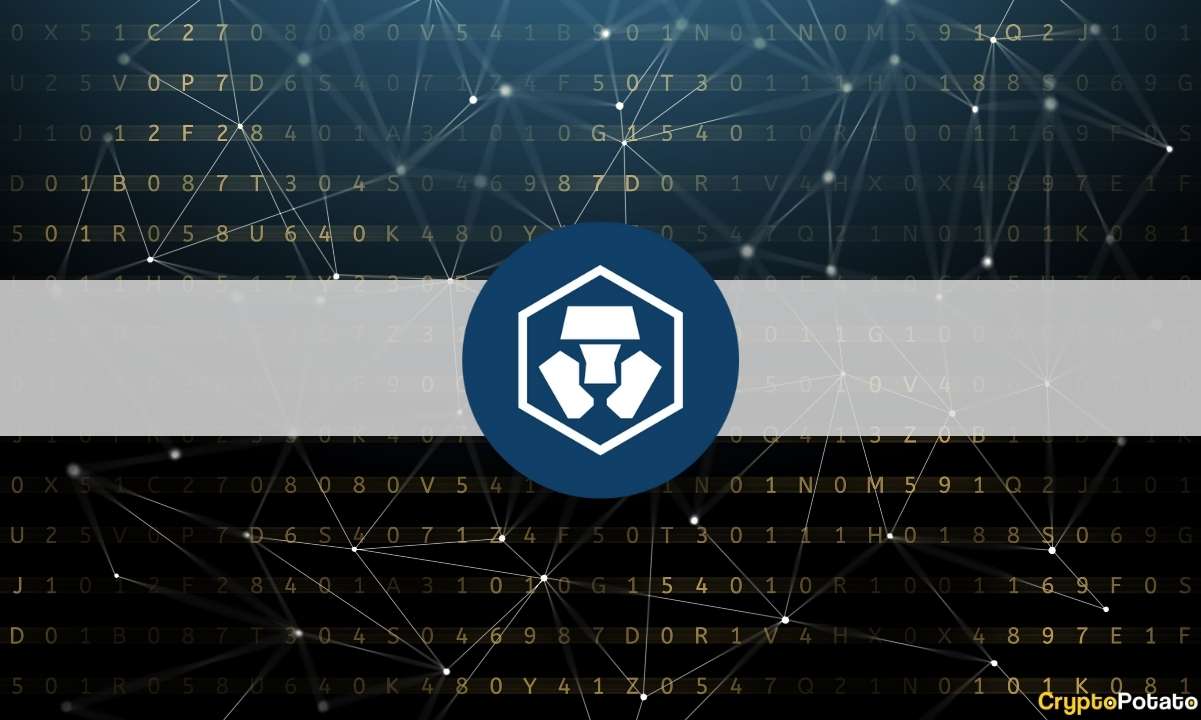 CryptoCom Removes DOGE, SHIB, and 13 Other Altcoins From Earn Progr...


Crypto.com on Monday removed 15 altcoins including Dogecoin (DOGE) and Shiba Inu (SHIB) from its Crypto Earn program. The delisting of these cryptocurrencies will be effective from 27 June 2022, 10:00 UTC, the company said. It also revised the interest rates of 5 stablecoins and added three new coins to the reward program. Under the Crypto Earn program, the company offers up to 10% on stablecoins and up to 14.5% on cryptocurrencies deposits. It provides support for over 40 assets. "Existing fixed-term allocations for these tokens will remain unchanged and continue until the term ends. Funds from any active flexible-term allocations for the tokens listed above will be automatically returned to users' Crypto Wallet by 28 June 2022, 10:00 UTC," Crypto.com said in an announcement. Other coins that got removed from its Earn program are Tezos (XTZ), Maker (MKR), Flow (FLOW), Kyber Network Crystal v2 (KNC), EOS (EOS), OMG Network (OMG), ICON (ICX), Compound (COMP), Gas (GAS), Stratis (STRAX), and Bancor (BNT), Beefy Finance (BIFI), Ontology Gas (ONG). Coins Added to Crypto Earn The crypto trading platform added three new coins - Zilliqa (ZIL), Fantom (FTM), and NEAR - to the Crypto Earn rewards program. "Users can now enjoy rewards rates of up to 5% p.a. for FTM, and 6% p.a. for ZIL and NEAR. We will also be revising the reward rates for select stablecoins," it said. Earlier, CryptoPotato reported that the trading pla...
---
SHIB Soars 50% Weekly, Here's the Next Resistance to Watch (Shiba ...


Shiba Inu had a fantastic week so far, rallying by over 50% in the past seven days. However, the upcoming resistance levels may pose some challenges to the bulls. Key Support level: $0.000010, $0.000008 Key Resistance level: $0.000012, $0.000014 After a significant rally, SHIB is found just under the critical resistance at $0.000012. With momentum somewhat weak, it is unlikely for SHIB to attempt a breakout on a Sunday, but the coming week may surprise us again. The support is found at $0.000010. Chart by TradingView Technical IndicatorsTrading Volume: The trading volume was high a few days ago, but once the weekend started, volume faded. RSI: The daily RSI almost reached 60 points and is firmly on the bullish side with higher lows and higher highs. MACD: The daily MACD is bullish and the histogram continues to make higher highs, which is a good sign. If buyers continue to show interest, then SHIB could break the current resistance in the coming week. Chart by TradingView Bias The bias on SHIB is bullish in the short term. Short-Term Prediction for SHIB Price Keep a close eye on the key resistance at $0.000012. If broken, then SHIB will have the path open and may rally all the way to $0.000014. The momentum remains bullish at this time, but this has to be confirmed on Monday with a clean break of the current resistance.
---
Ethereum Jumped to 10-Day Highs, Shiba Inu Soars 15% (Weekend Watch)


Bitcoin has been relatively calm in the past 24 hours but has remained just over the $21,000 mark. More actions come from some of the altcoins, such as ETH, which has jumped to a 10-day high. Shiba Inu, on the other hand, is the most substantial daily gainer. ETH, SHIB, SOL on a Roll The alternative coins have been recovering some of their recently lost value more impressively than BTC in the past several days. Ethereum is a prime example as it currently trades above $1,200 (at a 10-day high) following an 8% increase in a day. Just a week ago, ETH had plunged to $900. BNB has tapped $240 after a daily jump of 4%. Similar gains are evident from Cardano, Polkadot, Dogecoin, TRON, and MATIC. Solana and Avalanche have soared by about 10% once again. As a result, SOL is well above $40, while AVAX has reclaimed $20. Shiba Inu is the most impressive performer from the larger-cap alts with a massive 15% surge. Consequently, SHIB has increased to $0.000012. The overall crypto market cap has risen to just over $950 billion. Cryptocurrency Market Overview. Source: Quantify Crypto Crypto/Industry News Cardano's Charles Hoskinson testified in front of Congress on regulations regarding the cryptocurrency industry. Three months after the devastating hack, Axie's Ronin Network announced when it will restart. Two hip-hop giants - Eminem and Snoop Dogg - released a new music video that included their personal Bored Apes. Coinbase announced plans to launch its first crypto derivatives products ...
---
Biggest Movers: UNI Moves Into Top 20, as SHIB Hits Highest Point Since ...


Uniswap moved into the crypto top 20 on Wednesday, relegating MATIC, after surging by over 10% today. UNI has now gained for four straight sessions, as it approaches a key resistance point. SHIB was once again higher today, with prices hitting their highest point since May. Uniswap (UNI) UNI was trading higher for a fourth consecutive session on Wednesday, as the token broke into the top 20. Following a low of $4.43 on Tuesday, UNI climbed higher today, hitting an intraday peak of $5.14. This move saw the world's 19th largest cryptocurrency move closer to its long-term resistance level at $5.20. As a result of this recent surge in price, the 14-day RSI has climbed to its highest point since April 5, hitting a ceiling of its own. Looking at the chart, this ceiling appears to be the 53.60 point, which hasn't been broken in over three months. Should we see a move beyond this point, it is likely that UNI bulls could attempt to take the price to an even higher price ceiling of $5.80. Shiba Inu (SHIB) SHIB extended its own gains on Wednesday, as prices climbed to their highest levels since May earlier in the day. The so-called meme coin hit an intraday high of $0.00001182 in today's session, which is its highest point since May 31. After yesterday's rally, we questioned whether the token could reach its resistance point of $0.00001150, however bulls have broken through this zone. However, following the breakout of this ceiling, we have seen a slip in momentum, with price now tra...
---
Bitcoin Slips to $20K, Shiba Inu Soars 12% (Market Watch)


After a few days of recovering some of the recent losses, bitcoin has reversed its trajectory and has dropped to around $20,000. Most of the altcoins are in the red as well today, aside from Shiba Inu and LEO, both of which have charted impressive gains. Bitcoin Down to $20K Following last week's massacre that culminated in a new 18-month low at $17,500 on Sunday morning, the cryptocurrency started to recover some gains. It bounced off that line rather quickly and challenged $20,000 less than a day later. It ultimately broke above that coveted line and kept climbing. As a result, BTC found itself eyeing $22,000 yesterday. However, it failed at that point and began losing value gradually, resulting in a dip to $20,000. As of now, the asset has managed to sustain above that level and trades just over it. Its market capitalization, though, has declined to well below $400 billion and its dominance is down to 43.3%. BTCUSD. Source: TradingView Notable Bitcoin News Bitfarms, one of the largest crypto miners, had to sell 3,000 BTC and adjust its HODL strategy amid the ongoing market crash. Gareth Soloway, who predicted BTC's rise and drop last year, said the asset is not out of the woods yet and could even drop to $10,000 in the next several weeks. With bitcoin losing almost 50% of its value in just over a week, the number of 'bitcoin dead' Google searches skyrocketed to yearly highs. SHIB Leads the Way Most of the altcoins have followed BTC south in the past 24 hours. Ethereum is o...
---
Biggest Movers: DOGE, SHIB Near 10-Day Highs, Following Recent Surges in...


SHIB was trading almost 15% higher during today's session, as its price approached a ten-day high. Its fellow meme coin, DOGE, was also in the green on Tuesday, with prices hitting their highest point since June 12. Shiba Inu (SHIB) SHIB was once again in the green on Tuesday, as it continued to move away from this weekend's lows. Over the weekend, SHIB/USD fell to an intraday low of $0.00000707, which was its lowest point since October 2021. Since then, prices have picked up momentum, and today saw prices hit an intraday peak of $0.000009556. This is the most the meme coin has traded at since June 12, and comes as bulls are attempting to recapture a key resistance point. Looking at the chart, this ceiling appears to be the $0.00001135 point, which hasn't seen a true breakout since early May. Overall sentiment in SHIB seems to have turned bullish, with relative strength now tracking at its highest point since April. Dogecoin (DOGE) Since Elon Musk stated that he will continue to support DOGE despite its recent declines in price, the token has racked up steady gains. These gains have seen prices of DOGE/USD climb to an intraday high of 0.0668 in today's session, which is the most prices have traded at in nine days. Overall, prices have climbed from a bottom of 0.0494 on Saturday, which was a 15-month low, to now trading nearly 20% higher. However, this momentum may be challenged, with the 14-day RSI appearing to have reached a key resistance point. This is the 44.50 ceiling...
---
More Shiba Inu (

#SHIB

) News