| | | |
| --- | --- | --- |
| | Solidex | #SEX |
---
| | | | | |
| --- | --- | --- | --- | --- |
| SEX Price: | $0.000807 | | Volume: | $37 |
| All Time High: | $831 | | Market Cap: | $4.5 K |
---
---
| | | | | |
| --- | --- | --- | --- | --- |
| Circulating Supply: | 5,631,416 | | Exchanges: | 1 |
| Total Supply: | 9,414,238 | | Markets: | 2 |
| Max Supply: | — | | Pairs: | 2 |
---
---
---
The price of #SEX today is $0.000807 USD.

The lowest SEX price for this period was $0, the highest was $0.000807, and the current live price for one SEX coin is $0.00080716.

The all-time high SEX coin price was $831.

Use our custom price calculator to see the hypothetical price of SEX with market cap of ETH or other crypto coins.
---
---
The code for Solidex crypto currency is #SEX.

Solidex is 1.8 years old.
---
---
The current market capitalization for Solidex is $4,545.

Solidex is ranked #1745 out of all coins, by market cap (and other factors).
---
---
There is a very weak volume of trading today on #SEX.

Today's 24-hour trading volume across all exchanges for Solidex is $37.00.
---
---
The circulating supply of SEX is 5,631,416 coins, which is 60% of the total coin supply.

Note the limited supply of Solidex coins which adds to rarity of this cryptocurrency and increases perceived market value.
---
---
---
---
SEX has limited pairings with other cryptocurrencies, but has at least 2 pairings and is listed on at least 1 crypto exchange.

View #SEX trading pairs and crypto exchanges that currently support #SEX purchase.
---
---
---
---

Solidex: launch announcement


The time has come. Solidex is now live a head of the beginning of Solidly emissions at midnight UTC on the 24th of February. Starting right now you can begin staking your Solidly LP tokens on Solidex and you will immediately start earning SEX and SOLID once emissions begin. The Solidex codebase has been extensively tested and peer reviewed. It is also currently being audited by two top tier firms. Emissions for both SOLID and SEX begin at 12am UTC on the 24th of February. — What's Solidex?. — Solidex allows Solidly liquidity providers to earn trading fees and claim boosted SOLID without locking SOLID themselves. Liquidity providers can receive boosted SOLID and liquidity mining rewards with minimal effort. Below is a quick overview of why Solidex is the best boost aggregator for Solidly. You are a liquidity provider:Earn SOLID: Boosted Solidly emissions from the protocol's veSOLIDEarn SEX: 1 SEX for every 4.2069 SOLID earnedPay fees: 15% performance fee on SOLID earned, no deposit or withdrawal fees You are a SOLID locker:​Earn Liquidity Provider fees: 10% of all SOLID farmed by the protocolEarn trading feesEarn SEX: 3.5% of the SEX that gets minted The Solidex protocol revenue token called SEX. You are a SEX locker:Vote on gauges: Decide which gauges to earn future SOLID emissions using the protocol's veSOLIDEarn trading fees & bribes: Earn a share of the total trading fees and bribes earned ...
---

All about Solidly


As Solidly emissions are less than ten days from starting, we thought it'd be a good time to explain Solidly in a condensed and hopefully easy to understand manner. — What is it?. — Solidly is an AMM based on Uniswap v2. It allows swapping between two tokens in a liquidity pool in a fully decentralized way. The first initial twist is that Solidly, unlike Uniswap v2, also supports low slippage trades between pegged assets like stablecoins. Users who provide their liquidity in a whitelisted Solidly pool receive liquidity mining rewards in the form of SOLID, the governance and revenue token for the Solidly protocol. — The token. — Solidly token exists in two forms: the main one is SOLID which is tradeable but doesn't grant you voting power or revenue. The other one is veSOLID which is a locked state of SOLID. ve stands for vote escrowed, a popular new DeFi primitive, which was first introduced by Curve Finance. If you own SOLID and wish to participate in Solidly governance and receive a share of protocol revenue, you lock your SOLID and turn it into veSOLID. Locks can last between one month and four years and can be extended at any time. Different lock lengths mean you receive different amounts of veSOLID:1 SOLID locked for four years = 1 veSOLID1 SOLID locked for two years = 0.5 veSOLID1 SOLID locked for six months = 0.125 veSOLID Your veSOLID balance decays linearly over time if you don't ext...
---

Bootstrapping Solidex with SEX partners


Following the merger between Grapes and Solidex, the last pieces of tokenomics have now been finalized and these are the updated specifics. — Introducing SEX Partners. — The first 15 projects that deposit their NFT with Solidex during the boostrapping phase will:gain liquid tokens (SOLIDsex) that they can easily distribute to their communities for their benefit, avoiding the need to fractionalize a single NFT into smaller pieces and create illiquid markets for theseearn a proportional share of the SEX protocol token in addition to the SOLIDsexearn more fees from the Solid protocol The SEX Partner program is characterized by the following functionality, outlined in more detail below:SEX INTENSIFIES: Partner protocols will share a minimum of 10% of the total SEX supplyADVANCE SEX: Partner protocols will receive a pre-mint of SEX on launchSEX IN PERPETUITY: Following the advance sex, partners will earn a share of all SEX in perpetuity (every time 10 SEX are minted, 1 SEX will be shared between participating protocols) — SEX Partners: Bootstrapping the protocol. — Once the Solid launch NFTs have been minted, recipient protocols can deposit immediately into Solidex to become SEX Partners. This offer is available for the first 15 projects who deposit their NFTs and only until Solidly emissions begin. — SEX intensifies. — SEX Partners are allocated SEX tokens based on their share of the to...
---

Solidex and Grapes have SEX


A merger as equals, with both teams together working as Solidex moving forward. — Ahead of the upcoming Solidly launch, Solidex and Grapes Finance have agreed to merge as equals in order to consolidate efforts and create synergies across product, trading volume, TVL, partners, and NFTs.Together we have commitments from several top tier Fantom projects for both NFTs, and TVL, and other support. Expect announcements to begin shortly.We've decided to go with the Solidex codebase as it's written from ground up, not a fork of other projects, and better optimized for Solidly.After an intense vodka and sauna session followed by wrestling in a giant barrel filled with grapes, we've decided to keep the Solidex brand, tokenomics, and SEX token as was recently announced, with more details to follow.Grapes Special Diplomatic Envoy Bastardo Magaraschsky, a master of the dark arts of negotiation and symbiotic value creation, will continue the dialogue with projects and lead the effort of adding launch partners to the Solidex roster.Grapes online presence will be retired and redirected to Solidex. All Grapes airdrops are void and cancelled as the codebase now is different. — So you want SEX?. — If your protocol has an NFT, please reach out to @basmag0x on Telegram. Solidex has allocated a fixed percentage of its supply to protocols who commit their Solid NFT to Solidex. Protocols will also receive a share of th...
---

Introducing Solide — A native Fantom protocol


Introducing Solidex— A native Fantom protocol — What is Solidex?. — Solidex is to Solid, what Convex is to Curve. The concept is simple:Liquidity providers deposit their LP tokens into Solidex to earn boosted SOLID rewards without having to lock SOLID themselves.SOLID lockers earn a portion of the protocol revenue in exchange for providing boost to LPs.Our native $SEX token entitles users to their share of protocol revenue, voting power and bribes. Although Solidex builds upon existing DeFi concepts, we are proud to announce that we are not merely a fork. Our codebase is built from scratch specifically to integrate with Solid — it is not an adaptation of Convex or another protocol. — How does it work?. — Each time a user deposits SOLID (or a veSOLID NFT) into Solidex, they receive SOLIDsex. SOLIDsex is a 1:1 representation of the SOLID balance locked within the protocol. The protocol continually extends the lock time to maintain a 4 year lock — SOLIDsex cannot ever be converted back to SOLID. Liquidity providers can deposit their LP tokens into Solidex and take advantage of the boost received from the protocol's locked SOLID. LPs are additionally compensated with SEX rewards at a rate of 4.2069:1, meaning that for every 4.2069 SOLID earned they receive 1 SEX. A total of 10% of SOLID earned by LPs is taken as a fee. 5% is given to LPs on the SOLIDsex/SOLID pair, as compensation fo...
---
---
---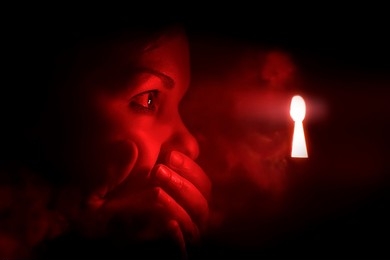 Binance Compliance Officer Under Scrutiny For FTX, Gemini, And Sex Traff...


In a recent investigative report by the media outlet Unlimited Hangout, serious allegations were made against Noah Perlman, the chief compliance officer of Binance. The report highlights Perlman's alleged ties to the collapse of FTX, the troubled Gemini exchange owned by the Winklevoss twins, and even convicted and deceased sex trafficker Jeffrey Epstein. If the allegations made by the media outlet prove true, and Perlman is investigated by US authorities, Binance could find itself embroiled in another executive scandal following the departure of former CEO Changpeng Zhao (CZ). Associations With Epstein And Alleged Fraud Unlimited Hangout alleges that Perlman's father, Itzhak Perlman, a renowned violinist, had flown on multiple occasions on a plane owned by Jeffrey Epstein. Itzhak Perlman also reportedly accompanied Epstein to Michigan's Interlochen Center for the Arts, where Epstein later built a lodge for him, which was later described as a 'lair to target girls.' While Noah Perlman served as a federal prosecutor for the Department of Justice's Special Coordinator for Crimes against Children, these family connections to Epstein raise questions about his associations. After leaving the Department of Justice, Perlman joined Gemini, the cryptocurrency exchange owned by the Winklevoss Twins, as the chief compliance officer. Although Perlman had left Gemini months before the New York Attorney General filed a lawsuit against the exchange, he had been allegedly &...
---
Alameda's $150M Bribery Bombshell: Thai Sex Workers and Sam Trabucco's D...


In a riveting development, Caroline Ellison's recent testimony revealed that Alameda Research is believed to have shelled out a whopping $150 million to Chinese officials to unlock accounts valued over $1 billion. The narrative thickens as the former co-CEO, Sam Trabucco, has seemingly vanished from public view after FTX's downfall.FTX's Downfall, Alameda's Bribery Allegations, and the Big Question: Where's Sam Trabucco? Although Sam Bankman-Fried (SBF) isn't facing charges of bribery, given the Bahamas' intervention, federal prosecutors ensured the topic was front and center during Caroline Ellison's Wednesday testimony. She recounted that in 2020, Chinese officials put a freeze on accounts totaling $1 billion. By November 2021, the team allegedly turned to David Ma, a colleague with purported 'connections' in China, for guidance. Remarkably, Ma managed to thaw the funds. Court coverage was broadcast by Inner City Press reporter Matthew Russell Lee. But it wasn't smooth sailing. The FTX leadership initially tried a different tactic: leveraging accounts linked to Thai prostitutes. When this plan failed, bribery took center stage, with Trabucco as co-CEO then. Ellison was emphatic in her testimony, stating she executed the bribe transactions following instructions from both Bankman-Fried and Trabucco in a Signal chat. This marked the debut of Trabucco's association with the alleged infractions during the trial. Since FTX's collapse in November 2022, Trabucco has remained cons...
---
More Solidex (

#SEX

) News