| | | |
| --- | --- | --- |
| | Saber | #SBR |
---
| | | | | |
| --- | --- | --- | --- | --- |
| SBR Price: | $0.00271 | | Volume: | $93.1 K |
| All Time High: | $0.90 | | Market Cap: | $3.2 M |
---
---
| | | | | |
| --- | --- | --- | --- | --- |
| Circulating Supply: | 1,191,061,643 | | Exchanges: | 5 |
| Total Supply: | 1,191,061,643 | | Markets: | 6 |
| Max Supply: | — | | Pairs: | 6 |
---
---
---
The price of #SBR today is $0.00271 USD.

The lowest SBR price for this period was $0, the highest was $0.00271, and the exact current price of one SBR crypto coin is $0.00271317.

The all-time high SBR coin price was $0.90.

Use our custom price calculator to see the hypothetical price of SBR with market cap of ETH or other crypto coins.
---
---
The code for Saber crypto currency is #SBR.

Saber is 1.2 years old.
---
---
The current market capitalization for Saber is $3,231,550.

Saber is ranked #707 out of all coins, by market cap (and other factors).
---
---
There is a modest daily trading volume on #SBR.

Today's 24-hour trading volume across all exchanges for Saber is $93,088.
---
---
The circulating supply of SBR is 1,191,061,643 coins, which is 100% of the total coin supply.
---
---
---
---
---
---
Note that there are multiple coins that share the code #SBR, and you can view them on our SBR disambiguation page.
---
---
---
---

Saber DAO Accelerator Program


Introducing the Saber DAO Accelerator Program (SDAP) — a new initiative created by the Saber Labs team. SDAP aims to 1) Provide strategic alignment between Saber and other protocols, 2) Help accelerate protocols that share Saber's vision of a decentralized financial ecosystem. The Saber Labs team will work with a handful of selected protocols by contributing resources in engineering, design, marketing, and more. SDAP participants must commit to following:Deeply integrate with the Saber Protocol thereby increasing its volume/TVL/capital efficiencyAllocate a significant share of governance power to Saber DAO members for long-term incentive alignment While we expect the program to consist of mostly pre-network launch protocols, the SDAP application is open to all protocols on the Solana and Aptos blockchains. Ready to apply? Here's the link to the application form.


---

Introducing SBR — the Saber Protocol Token


Introducing SBR — the Saber Protocol Token - On June 1, Saber (initially StableSwap) launched on Solana's Mainnet Beta network. As Solana's first automated market maker (AMM) optimized for trading pegged assets, the Saber Protocol has seen significant growth in just the past month: Over $5M+ in liquidity across pools, Launch of Solana's first BTC stable pool, Launch of Solana's first trading pools for UST, LUNA, DAI, BUSD, and more, Since inception, Saber's mission has been to connect the world's assets through providing a networked liquidity foundation. Because assets from one blockchain can't natively exist on another, stablecoins are an elegant way to trade into and out of tokens on disparate blockchains and exchange value across the ecosystem. Due to its speed and scalability, Solana is the ideal blockchain to serve as the settlement layer for Saber's liquidity network. The future of finance has no borders. We believe that finance should be permissionless, and every asset in the world will eventually find its way onto the decentralized web.  — @RajGokal As a result, we have decided that it is best to decentralize the protocol early on so that the community can help decide its course. — Enter $SBR - We're excited to introduce the Saber Protocol Token (SBR), a governance token that has two primary use cases: Steward the development of the Saber Protocol & collaborate with the community on key parameters like fee models, Align incentives between Saber stakeholders (users, liquidity providers, ecosystem partners, team), — Community Governance - For early community governance, token holders should use the official Saber Community Discord. We're currently working with different teams across the ecosystem to build out the first on-chain governance platform on Solana. — Token Distribution - The hard cap of SBR is 10 billion tokens. Distribution of SBR is as follows: 3,141,592,653.00 SBR (31.42%) Mining Reserve, 2,510,100,000.00 SBR (25.10%) Partnerships & Ecosystem, 1,957,900,000.00 SBR (19.58%) Team & Advisors (2 year linear release), 1,548,100,000.00 SBR (15.48%) Strategic Fundraise (2 year linear release), 842,307,347.00 SBR (8.42%) Liquidity Reserve, — Initial Liquidity Mining Distribution - A significant portion of the mining reserve (100,000,000.00 SBR or 1% of total token supply) will be distributed during the first two weeks of the liquidity mining program. This ensures that from the beginning, voting power will be given to actual users of the protocol and help align liquidity provision incentives. The target launch date for the liquidity mining program is July 15, 2021 at 10:00 PM UTC. Follow our Twitter for the latest updates. — Saber Grants Program - A grants program will be created from the Partnerships & Ecosystem allocation to help support projects that benefit the Saber ecosystem. Proposals will be reviewed by a council of DeFi contributors across the community. If you're building a project looking to integrate with Saber, we'd love to talk to you! — *Saber Protocol Token (SBR) is a means by which users may utilize and govern the protocol. Saber does not recommend purchasing SBR for speculative investment purposes. SBR tokens may lose value or have no value and may have no market.*.


---

StableSwap Launches the First Low Slippage AMM for Trading Pegged Assets on Solana


StableSwap is the first automated market maker optimized for trading pegged assets on Solana. Our protocol enables Solana users and applications to efficiently trade between stable pairs of assets, as well as earn yields by providing liquidity to the platform. Depending on their use case, a user might require a specific stablecoin. For example, the lending rate for USDT might be higher than the USDC they're currently holding. Before, users had to swap between USDT and USDC on traditional AMMs and pay the standard slippage costs. With StableSwap, users can now swap between large sums of USDT and USDC with very low slippage. StableSwap designed its AMM from the ground up based on the proven Curve Finance model of efficiently swapping between stable pairs of assets. The time-tested algorithm will be expanded beyond the current USDT/USDC pool to other pegged asset pools in the future. In times of market volatility, holding stablecoins is one risk-management strategy to hedge against downturns. StableSwap will offer the first 100% stablecoin pools on Solana where depositors can finally earn yield on their stablecoins. Currently, returns are limited to trading fees, but this will increase once other yield-generating protocols and token rewards are added to incentivize liquidity provision. Furthermore, as more cross-chain bridges like Wormhole are released, we expect Solana to be the go-to settlement layer across the crypto ecosystem. When a user sends USDC from Ethereum through Wormhole, they receive a wrapped version of USDC (Wormhole USDC) on Solana. However, in order to interact with Solana applications, they'll likely need to swap to the native Solana version of USDC. There is currently very little liquidity to switch between Wormhole and native versions of tokens on Solana. StableSwap will be the first touchpoint of liquidity for cross-chain bridges, enabling more activity within the Solana ecosystem. To simplify the process of trading and adding liquidity to the protocol, we built a desktop and mobile-friendly interface for StableSwap. As one of the first live Solana applications, we feel a huge responsibility to design our user experience in a way that takes full advantage of Solana's superior technology. DeFi should be as easy-to-use as any centralized finance app, including being mobile-friendly. We're quickly adding more features to the application based on user feedback. You can find step-by-step tutorials on how to use StableSwap on our Docs site.Protocol Design Users can provide liquidity by depositing any of the tokens that comprise the pool. At the moment, liquidity providers are rewarded solely through a proportion of the transaction fees of all trades in the pool. As relevant projects launch on Solana, we'll be integrating additional rewards based on staking and/or supplying liquidity to other protocols. — Governance and Token Distribution. — StableSwap is designed to be a community-led project that adapts to the needs of the Solana ecosystem. Therefore, the protocol will have a governance token that can be used to vote on the direction of StableSwap. In order to facilitate governance, we plan on implementing a system for token-based voting in the coming months. The goal for token distribution is to give the majority of tokens to early adopters of the protocol. We'll have more information regarding distribution soon. — Audit. — Our contracts were reviewed by trusted members of the Solana development community. Additionally, we were audited by veteran cybersecurity firm Bramah Systems, whose client portfolio includes dYdX, Set Protocol, and mStable. — Founding Team. — The StableSwap founding team has been building crypto projects together since 2017. In 2018, we launched a crypto fund administration platform backed by Y Combinator and Coinbase. We also helped organize the first DeFi community events in San Francisco and Prague. Collectively, our team has experience shipping products at some of the largest tech companies, including Facebook, Google, Coinbase, and OKEx. — Get Involved. — You can start trading and supplying liquidity to our mainnet application at stableswap.pro. We welcome any feedback on our social channels!DiscordTwitter One of the StableSwap core team members, Dylan, will be holding an AMA with Solana News on Wednesday at 1:00PM CDT / 2:00AM HKT. We'll be posting more details regarding the event on our Twitter.


---
---
---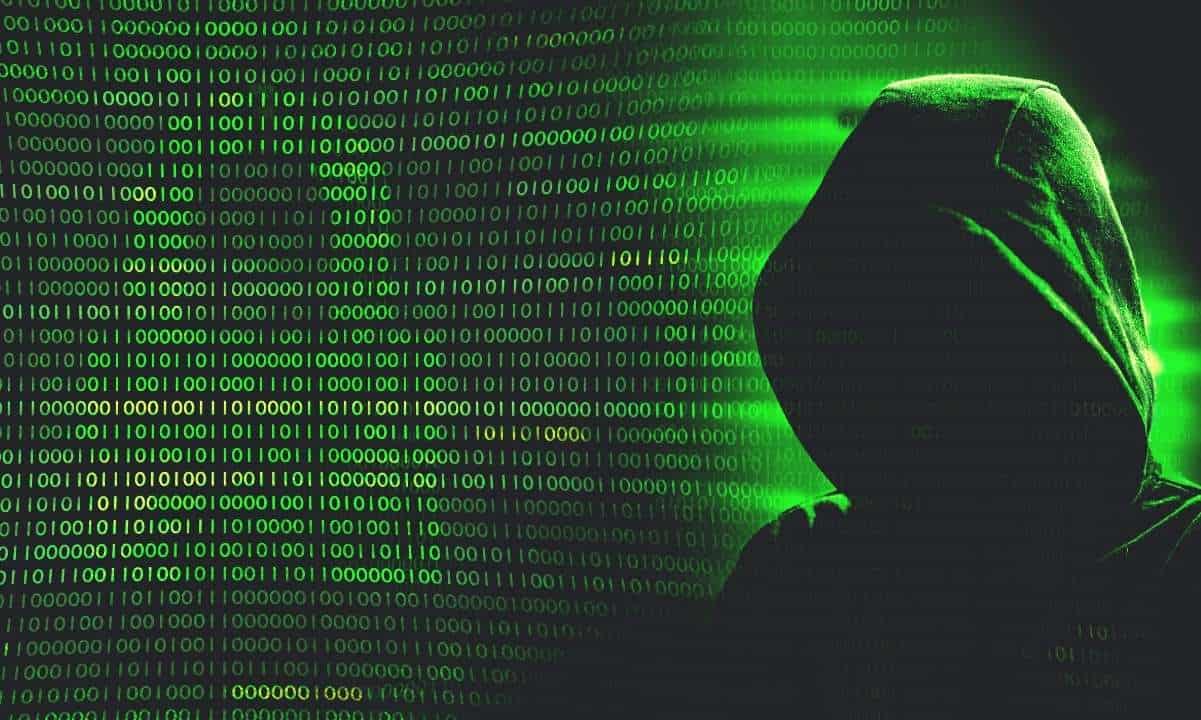 Cashio Hacker Sets Conditions to Return Stolen $50 Million


The anonymous hacker behind the theft of over $50 million from the Solana-based stablecoin protocol Cashio has set some conditions for returning the stolen funds to affected users. The Cashio hacker has set forth conditions for returning funds stolen from the decentralized platform. Data from Etherscan shows someone in control of the wallet linked to the exploit detailing how restitution could happen for people affected by the attack. The hacker gave six conditions, part of which asked affected users to state the amount to be refunded, provide their ETH address as refunds will be done in Ether. They also required users to give details about the source of their money and why they needed a refund. Furthermore, the perpetrator promised to refund affected liquidity providers if they can show proof of the initial amount they had. Meanwhile, the Cashio attacker said they had already refunded accounts with less than $100,000 in their wallets. Interestingly, the anonymous hacker stated that the purpose of the attack was to take funds from big wallet holders who did not need the money and not customers with smaller accounts. As previously reported by CryptoPotato a few days ago, Cashio suffered an infinite mint glitch after hackers exploited the protocol's smart contract, causing the attacker to print an infinite amount of CASH stablecoin. Consequently, the value of CASH plummeted to nearly zero from $1. Meanwhile, a postmortem by decentralized exchange Saber Labs, which backed the C...
---
More Saber (

#SBR

) News