| | | |
| --- | --- | --- |
| | Darwinia Network Native Token | #RING |
---
| | | | | |
| --- | --- | --- | --- | --- |
| RING Price: | $0.00290 | | Volume: | $3.8 M |
| All Time High: | $0.30 | | Market Cap: | $1.3 M |
---
---
| | | | | |
| --- | --- | --- | --- | --- |
| Circulating Supply: | 449,849,169 | | Exchanges: | 8 |
| Total Supply: | 1,124,466,129 | | Markets: | 9 |
| Max Supply: | 1,000,000,000,000 | | Pairs: | 12 |
---
---
---
The price of #RING today is $0.00290 USD.

The lowest RING price for this period was $0, the highest was $0.00290, and the current live price for one RING coin is $0.00290095.

The all-time high RING coin price was $0.30.

Use our custom price calculator to see the hypothetical price of RING with market cap of SOL or other crypto coins.
---
---
The code for Darwinia Network Native Token crypto currency is #RING.

Darwinia Network Native Token is 3.4 years old.
---
---
The current market capitalization for Darwinia Network Native Token is $1,304,989.

Darwinia Network Native Token is ranking downwards to #843 out of all coins, by market cap (and other factors).
---
---
There is a big volume of trading today on #RING.

Today's 24-hour trading volume across all exchanges for Darwinia Network Native Token is $3,793,942.
---
---
The circulating supply of RING is 449,849,169 coins, which is 0% of the maximum coin supply.
---
---
---
---
---
---
Note that there are multiple coins that share the code #RING, and you can view them on our RING disambiguation page.
---
---
---
---

Darwinia Highlight March | Monthly Recap


Protocol Updates - Released Crab2 Network. GitHub, Optimized BLS precompile execution time. GitHub, Fixed ETH RPC subscript ID format. GitHub, Benchmarked all pallets., Refactor darwinia-ecdsa-authority pallet. GitHub, Tweak the basic WeightToFee and WeightToGas mechanisms. GitHub, Supported multi-sig migration in the darwinia-account-migration. GitHub, Enabled Darwinia <> Ethereum cross-chain message on testnets. GitHub, Released the bridge connection between Pangolin2 and Pangoro2. GitHub, — Darwinia Ecological Applications and Infrastructure Updates - Crab2 has been successfully upgraded! Link, The Crab2 snapshots are now available online. Link, Darwinia partners with Multichain, bridging $RING between Ethereum, Arbitrum, and Polygon. Link, Account Migration Dapp, Supported the migration of CRABs and CKTONs from the Crab1 account to the Crab2 account. Link, Added Nova Wallet support. GitHub, Developing and testing the UI/UX for migrating multisig accounts. GitHub, 5. Staking Dapp Provided support for staking on the Crab2. Link, Resolved missing CKTON balance during staking. GitHub, Fixed a "cancel unbonding deposit" bug. GitHub, Fixed the bug where the deposit progress bar goes beyond 100%. GitHub, 6. March's Crab and Darwinia PLO NFT rewards have been distributed. 7. A PoC for Ethereum <> Darwinia <> Parachain Depends on Darwinia SDKs: github.com and github.com, Using Goerl...
---

Crab2 6020 Runtime Upgrade


Notable Changes - More accuracy benchmarks by @AurevoirXavier in #1049, Refactor darwinia-ecdsa-authority by @AurevoirXavier in #1051, Adjust weight to fee by @AurevoirXavier in #1066, Bench and restructure staking by @AurevoirXavier in #1067, To polkadot-v0.9.38 by @jiguantong in #1007, Add multisig migration event by @AurevoirXavier in #1077, Add more events and prevent duplicative submission by @AurevoirXavier in #1078, — Release Details - Runtime Version 6020 — GitHub Release, Council Motion #6 — Subscan, Hash 0x0f0a4f8efa80a8aff00f73045e97833d4575c276fbccb026350d09cd48dce97e Tech.Comm Proposal #4 — Subscan, Hash 0xe64a963a96c9bec7fd2f92fc89332f679c37dab407d9ab9bb26dfe28162577dc Referenda #4 — Subscan, Proposal Hash 0x15502b30bab0b582a753114d4afa4b5c0b7ccd63167ad2c3b4efef230933e99e — About Darwinia & Crab - GitHub | Website | Medium | Twitter | Telegram | Discord Darwinia is a cross-chain messaging infrastructure, which provides a light client-based, programmable, universal cross-chain messaging network for decentralized applications. Now, we've successfully used Darwinia's light-client cross-chain messaging protocol(LCMP) to bridge cross-chain messages between substrate-based chains, and even between substrate-based chains and EVM chains, meanwhile, Darwinia provides developers with an SDK, so they can easily integrate cross-chain capabilities into their Dapps. This...
---

Crab2 6010 Runtime Upgrade


Notable Changes - Support migrating Ed25519 accounts by @AurevoirXavier in github.com, Fix vesting by @AurevoirXavier in github.com, Adjustable collator count by @AurevoirXavier in github.com, Update CI by @fewensa in github.com, Only for docker users:, ⚠️ Due to security reasons, the default user is the regular user 1000 instead of the root user now.⚠️ Before you upgrade to this version, please run sudo chown -R 1000:1000 $DATA_DIR to change the data folder owner.⚠️ $DATA_DIR is the path that you passed to -d or --base-dir. — Release Details - Runtime Version 6010 — GitHub Release, Council Motion #4 — Subscan, Hash 0x0429e9e66f95f0006402b6d2660737fbf41f3eb666df37b3585fdb72223a29e5 Tech.Comm Proposal #2 — Subscan, Hash 0xe5b8d031d4f8944b687df4564542b9d9c750fe4af3a25b7cf02b8c881c63a6dd Referenda #2 — Subscan, Proposal Hash 0xe2def10191944d957a0145c906afc1d5ac8bd1bf26045f3df25b504be49761b7 — About Darwinia & Crab - GitHub | Website | Medium | Twitter | Telegram | Discord Darwinia is a cross-chain messaging infrastructure, which provides a light client-based, programmable, universal cross-chain messaging network for decentralized applications. Now, we've successfully used Darwinia's light-client cross-chain messaging protocol(LCMP) to bridge cross-chain messages between substrate-based chains, and even between substrate-based chains and EVM chains, meanwhile, Darwini...
---

Darwinia Partners with Multichain, Bridging $RING between Ethereum, Arbitrum, and Polygon


🤗 Darwinia Network, which focuses on providing a light client-based, programmable, universal cross-chain messaging network for decentralized applications, is excited to announce its partnership with Multichain. Multichain has partnered with Darwinia Network to enable cross-chain transfers of $RING between Ethereum, Arbitrum, and Polygon on Multichain. 💪 Users can now swap $RING between Ethereum, Arbitrum, and Polygon through Multichain! — About Multichain - Website | Twitter | Telegram | Medium | YouTube Multichain is the ultimate Router for web3. It is an infrastructure developed for arbitrary cross-chain interactions. Multichain was born as Anyswap on the 20th July 2020 to service the clear needs of different and diverse blockchains to communicate with each other. The solutions developed by Multichain allow almost all blockchains to inter-operate. There is no restriction to Ethereum like chains, different Layer 2 chains requiring finality to Ethereum, a network of Parachains, Bitcoin, or COSMOS chains. These are either now all integrated, or on course for integration. With support for all ECDSA and EdDSA encrypted chains, Multichain is almost universally applicable as an interoperable layer. — About Darwinia Network - GitHub | Website | Medium | Twitter | Telegram | Discord Darwinia is a cross-chain messaging infrastructure, which provides a light client-based, programmable, universal cross-chain messagi...
---

Darwinia Highlight January | Monthly Recap


Protocol Updates - 1. Refactor to human readable account migration message. Human readable sign message by AurevoirXavier · Pull Request #195 · darwinia-network/darwinia-2.0 2. Upgrade Darwinia 2.0 substrate to polkadot-v0.9.33 . To `polkadot-v0.9.33` and some other changes by jiguantong · Pull Request #171 · darwinia-network/darwinia-2.0 3. Release Pangolin 2.0 network based on the state migration. Release Pangolin2 by AurevoirXavier · Pull Request #225 · darwinia-network/darwinia-2.0 medium.com — Darwinia Ecological Applications and Infrastructure Updates - 1. The merging of the Pangolin solochain and Pangolin parachain has resulted in the creation of Pangolin 2.0, a major achievement in the Polkadot ecosystem. This marks the first successful migration from account 32 to account 20 and the merging of solo-para data on the Polkadot ecosystem! 2. Implementing the staking feature for Darwinia 2.0. GitHub - darwinia-network/darwinia2.0-staking-ui 3. Designing the user interface and user experience for migrating to Darwinia 2.0 accounts, as well as implementing its functionality. GitHub - darwinia-network/darwinia2.0-account-migration-ui 4. Making Darwinia 2.0 javascript SDK. 5. Posted Darwinia 2.0 series of articles: First successfully merge of Substrate Solo-Chain and Polkadot Parachain., 6. 2022 Darwinia: Don't miss the best moments! 7. Submitted a proposal to revise the inflation distribution rule in Crab 2...
---

2022 Darwinia: Don't Miss The Best Moments!


As the crypto industry enters a downturn, the Darwinia community is focused on building a light client-based, universal cross-chain messaging network to enhance interoperability among multi-chains and ecosystems, thereby promoting the construction of hybrid cross-chain and cross-ecosystem networks. A heartfelt thank you to all the developers, researchers, contributors, community members, and everyone else who have played a vital role in driving the growth of Darwinia in 2022. As we approach 2023, let's take a look back at some of the milestone achievements in Darwinia in 2022! — 👨‍💻 Protocol Progress - — 🧰 Light Client-Based Cross-Chain Messaging Protocol - Milestone Achievements Bridged the Darwinia 1.0 and the Ethereum via LCMP., Bridged the Darwinia 1.0 with the Crab 1.0 using LCMP., Introduced LCMP-XCMP Router, implementing cross-chain messaging between Other Parachains and Darwinia 1.0., As evidenced by the milestones achieved, Darwinia Light Client-Based Cross-Chain Messaging Protocol(LCMP) has the ability to successfully bridge cross-chain messages between substrate-based chains and even between substrate-based chains and EVM chains. This indicates that in 2023, we will be able to use LCMP to bring interoperability to more chains and ecosystems. Additionally, LCMP is designed to be a general-purpose protocol, meaning Darwinia made no assumptions about the application layer. The application...
---

First Successfully Merge Of Substrate Solo-Chain And Polkadot Parachain


Darwinia recently attempted to merge its solo Substrate-based chain and its Polkadot while preserving the paraId of the parachain. Prior to the merge, Darwinia had two separate chains: the solo Darwinia Chain and the Darwinia Parachain which run on the Polkadot Relay Chain. The virtual chain Darwinia Smart Chain as an evm module is not considered in this scenario. After the merge, Darwinia will have a single chain called Darwinia 2.0. — Why Darwinia Does This - Prior to the launch of the Polkadot Relay Chain, Darwinia operated its solo blockchain called the Darwinia Chain. After winning a slot in the Polkadot parachain auction, Darwinia launched the Darwinia Parachain on the Polkadot network. To make the two blockchains work together, Darwinia creates a substrate-to-substrate cross-chain messaging channel between them. At the time, if Darwinia only had one chain, it would have to migrate back and forth between solo and parachain mode whenever it lost and regained its parachain slot. To avoid this inconvenience, Darwinia decided to run both a solo chain and a parachain simultaneously, using its ability to connect two Substrate-based blockchains. The parachain is governed through remote governance from the solo chain. However, we have encountered some issues in practice. Firstly, the existence of two chains is confusing for users and hinders understanding of Darwinia. Secondly, it is a burden for the development team, ...
---

Darwinia Highlight December | Monthly Recap


Protocol Updates - 1. Developed parachain <> parachain bridge and tested testnet. 2. Redesigned and developed the staking system. darwinia-2.0/pallet/staking at main · darwinia-network/darwinia-2.0 3. Redesigned and developed the deposit system. darwinia-2.0/pallet/deposit at main · darwinia-network/darwinia-2.0 4. Darwinia 2.0 state processor. darwinia-2.0/tool/state-processor at main · darwinia-network/darwinia-2.0, darwinia-2.0/pallet/account-migration at main · darwinia-network/darwinia-2.0, 5. Prepare Darwinia 2.0 node. GitHub - darwinia-network/darwinia-2.0: Preparation for Darwinia 2.0 — Darwinia Ecological Applications and Infrastructure Updates - 1. December's 7.5% CRAB + CKTON rewards from Crab Kusama Parachain Slot Auction have been delivered! 2. December's Crab and Darwinia PLO NFT rewards have been distributed! 3. Posted Darwinia 2.0 series of articles: Darwinia 2.0 will unify address format and precision, Darwinia 2.0 staking mechanism adjustments, FAQs for Darwinia 2.0 staking mechanism adjustments, Darwinia 2.0 blockchain data migration, 4. Preparing Darwinia 2.0 staking UI/UX. 5. Preparing Darwinia 2.0 account migration UI/UX. 6. Start making Darwinia 2.0 javascript SDK. 7. Helix, an aggregator of strictly selected bridges, supports native token RING transfers from Darwinia Smart Chain to Crab Smart Chain. — Darwinia Community Events - 1. Darwinia hosted Kylin, a federated and...
---

Darwinia 2.0 Blockchain Data Migration


Principles Of Data Migration - — Keep The Ledger Consistent - The Darwinia 2.0 blockchain ledger will be identical to the Darwinia 1.0 ledger in every way. This means that neither the number of accounts nor the balances of the accounts will change as a result of this upgrade.💡 All balances will have 18 digits of precision in Darwinia 2.0. Therefore, the underlying raw balance of the Darwinia 1.0 substrate account will be 10⁹ larger than it previously was. The balance's value will stay the same, nevertheless.💡 Due to Darwinia 2.0 not using an identical set of pallets from Darwinia 1.0, for example the Darwinia 1.0 consensus mechanism, some outdated data will be removed. These data does not affect the ledger. — Verifiable - Public access to data and the migration procedure is paramount, and will be available every step of the way during the merge. The source code will be posted on the GitHub repository, and freely available for inspection by anyone. The Darwinia 2.0 genesis file will be created based on Darwinia Chain and Darwinia Parachain, and will maintain a record of every state change that must eventually be transferred to Darwinia 2.0 at the specific time (block height). Darwinia 2.0's genesis file will be made available early in the process, and all of the code will be open-source. — Migration Process - — Preparation Of Migration Tool - GitHub - darwinia-network/darwinia-2.0: Preparat...
---

FAQs For Darwinia 2.0 Staking Mechanism Adjustments


The recent publishing of the Darwinia 2.0 Staking Mechanism Adjustments article prompted a lively discussion in the community, and inquiries about specific aspects of the adjustments, which we will summarize and address below:1. "Why will the number of collators be reduced in Darwinia 2.0 compared to the number of validators in Darwinia 1.0?" In Darwinia 1.0, the Darwinia solo chain is independent, with its own consensus, which relies on validators and value at stake to guarantee the economic security of the system; and too few of those validators increase the degree to which the Darwinia Network is centralized. Darwinia 2.0, however, will be secured by the Polkadot Relay Chain validators, so will not require its own consensus model with value at stake. Instead, collators will maintain Darwinia 2.0 by aggregating transactions into parachain block candidates, and producing state transition proofs for Relay Chain validators based on those blocks. Unlike validators, collators do not secure the network. If a Darwinia 2.0 block is deemed invalid, it will be rejected by Relay Chain validators. As a result, a collators' responsibility is significantly reduced. Actually, a single collator is sufficient for Darwinia 2.0 to function as a parachain, and while redundancy of collators is beneficial for reliability and stability, it does not result in increased performance, or enhance the security of the Polkadot network. Overall,...
---
---
---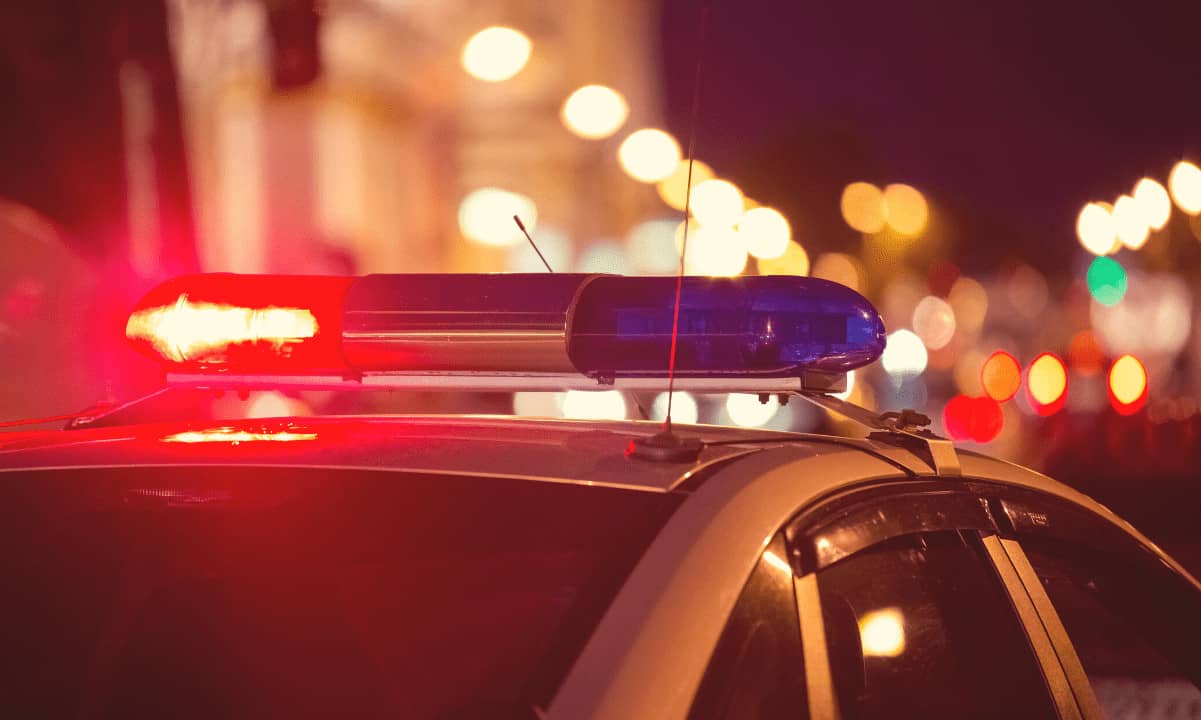 US Authorities Seize $54 Million in Crypto From New Jersey Narcotics Rin...


New Jersey's U.S. Attorney's Office has filed a civil forfeiture action against Christopher Castelluzzo and two other members of an unnamed drug trafficking group based in New Jersey. According to the filing, the other two members of the group are Luke Atwell – a friend and business partner of Castelluzzo's who is currently serving a similar sentence – and Brian Krewson, another friend of the two who reportedly manages their estate for the time being. Attempts to Move Crypto For Tax Avoidance The stash was allegedly discovered after Castelluzzo – who is currently serving two concurrent 20-year sentences – attempted to communicate with members of his outfit while in prison in order to move the funds to another country in a bid to avoid taxation. According to FBI Agent James Dennehy, the seizure is testimony of his agency's capabilities to uncover illicit funds no matter where they may be. "Our forfeiture action of $54 million should serve as a lesson to those who mistakenly believe we can't trace their illicit behavior or their ill-gotten proceeds. We will successfully hold all criminals responsible in the open, with real-world consequences." Operating Since The Early Days Although the total haul of $54 million is significant, the number does not reflect the true amount of illegal substances that the pair actually sold. According to the forfeiture action, the two defendants had been selling drugs for crypto on various dark ...
---
DWF Labs Commits Seven-Figure Investment to Outer Ring MMO: A New Era of...


[PRESS RELEASE - Please Read Disclaimer] In an exciting development, DWF Labs has pledged long-term financial support to the Outer Ring MMO, injecting a substantial seven-figure investment. This strategic funding infusion will accelerate the development of their groundbreaking video game and propel the growth of their immersive blockchain ecosystem. Prepare for an exhilarating 3rd-person shooter MMORPG experience like never before.? Having already raised an impressive $15M in 2022, Outer Ring MMO continues to forge ahead with their ambitious plans to create a massively multiplayer online game (MMO) enriched with a tokenized layer. Boasting a dedicated team of over 250 talented individuals, they are now poised to expand into a flourishing ecosystem centered around the $GQ token. The timing of this long-term financial support couldn't be better, coinciding with the eagerly anticipated Early Access Pre-Alpha playable on June 28th.? Daniel Valdés, CEO of Maniac Panda Games, expressed his gratitude and excitement, stating, 'It is a pleasure and a privilege to have the DWF Labs team working around the $GQ ecosystem and lending their expertise and capital to the development of Outer Ring MMO.'? Outer Ring MMO's Dapp already incorporates a wide array of impressive features. Their Decentralized Exchange empowers players to stake $GQ and in-game tokens, unlocking rewards through various yield farming methods. Additionally, the team has successfully developed their own NFT Marke...
---
The Outer Ring MMO Early Access Pre-Alpha Date is Set: June 28


?[PRESS RELEASE - Please Read Disclaimer] June 28th marks an important day for the Outer Ring community as the highly anticipated MMORPG enters its Early Access Pre-Alpha phase. This version of the game will offer players the chance to create and save their profile within the ecosystem, select from 5 different species, and test character customization options.? Players can also expect to learn the fundamental movement mechanics and engage in their first PVP multiplayer battle with the assault rifle and pistol. Additionally, the Pre-Alpha version will feature PVE multiplayer dungeon missions, giving players the opportunity to work together and experience the dangers of the Outer Ring.? Great Silver City, the capital of Fanet, will provide players with a true MMO experience. It will also be the first time that players can walk through the streets and squares of the city and enter the first buildings constructed by Outer Ring's partners, such as Baskonia, Team Heretics, or Kinepolis.? It is important to note that this Early Access Pre-Alpha version is not the complete game, and many features and developments are yet to be implemented until the game's official release. The Outer Ring MMO team will be collecting feedback from players during this phase to improve the game further.? 'We are excited to announce the Early Access Pre-Alpha date for the Outer Ring MMO,' said Daniel Valdés, CEO of Outer Ring. 'We have been working tirelessly to bring this project to life, and we...
---
Outer Ring MMO to Launch Over 20M Randomized NFTs


[PRESS RELEASE - Please Read Disclaimer] Outer Ring MMO is launching their NFT Lootboxes next June 29th. With this drop, more than 350.000 ERC-721 tokens will be minted, validating in-game assets such as weapons, armors or vehicles. But What is Outer Ring Doing Differently? The 180.000 Lootboxes on sale contain more than 20.000.000 randomized combinations of weapons. When future players open these vaults, they will start filling their inventory with riffles, snipers, blades… There are 13 different types, each with up to 14 combinable pieces. Each of these weapons has different Tiers, Rarities and Stats determined by the pieces that compose it. But the Lootboxes Launch will mint less than 5% of these weapons. Once the game is released, players must invest time collecting materials, completing missions and raising their skills to craft each of the pieces that compose the weapons. Attract and Empower Gamers - Breaking entry barriers and the fear of blockchain. - Let players craft their own NFTs - A Player Driven Economy The game is free to play and allows non-crypto gamers to enjoy its MMORPG gameplay without interacting with the Blockchain. Assets can be traded inside the game using EXO, (its soft in-game currency), or minted, to export them to external marketplaces and the Galactic Dex. All the assets (materials, weapons,armors…) are either generated as part of the gameplay or created by players. This is called a Player Driven Economy. Gamers will compete for re...
---
Privacy-Centric Monero Plans for July Hard Fork, Plans Include Ring Sign...


According to a recent update on Monero's Github repository, the privacy-centric crypto network plans to hard fork in July, at block height 2,668,888. Monero is the largest privacy crypto asset in terms of market capitalization and during the last seven days, monero climbed 13.4% against the U.S. dollar.Monero Aims to Upgrade in July The development team behind the Monero (XMR) project has plans to upgrade the blockchain at some point in July, according to the Github-hosted version 15 'Network Upgrade Checklist #690.' Monero is an open-source distributed ledger with built-in privacy, as it obfuscates transactions by leveraging various techniques. The Monero network uses privacy techniques such as ring signatures, a cryptographic method, and zero-knowledge (ZK) proof called 'Bulletproofs,' stealth addresses, and it also utilizes an IP-obscuring scheme via the Dandelion++ protocol. Monero (XMR) is the largest privacy-centric crypto asset by market capitalization, which is $4.62 billion at the time of writing. The hard fork in July is the 15th software version as the blockchain has experienced a great number of upgrades since the network's inception in 2014. One of the main goals behind many of XMR's hard forks is to protect the network from application-specific integrated circuit (ASIC) miners. Four years ago, a hard fork caused the privacy-centric network to split into four different protocols. Moreover, in mid-February XMR supporters were begging monero miners to boycott a min...
---
BetFury Launches New In-house Game – Ring


[PRESS RELEASE - Please Read Disclaimer] BetFury, the leading crypto casino, constantly increases opportunities for players by developing new games and functionality. Now the platform releases a new In-house game – Ring – with festive events with a generous prize pool. BetFury has already produced 14 In-house games for any taste: Dice, Circle, Keno, Plinko, Limbo, Tower, and others. All of these games can be played by over 35 currencies and the internal BetFury token BFG. How to play: Place a bet with chosen color coefficients Wait for the result which depends on the sector of the circle In case of winning, the reward will be automatically accrued to your balance Main Rules: Choose the cryptocurrency ?here are several colors of coefficients Select the level of risk (low, medium or high) Choose the number of sectors (10, 20, 30, 40, 50) Place a bet and run the Ring Wait till the Ring stops Your winning depends on the dropped sector on the Ring In addition, you may use all the In-house settings to make your game as comfortable as it can be: fast mode, autoplay, hotkeys, animation on/off. Join Ring activities for amazing rewards Insta Ring Challenge - $300 in BFG Dates: April 7-10 Follow BetFury on Instagram Like, Share this post in stories Comment with any cosmic emoji 3 winners will share the prize! Cosmic Ring Success in Chat - 10 000 BFG Dates: April 7-10 Play Ring with Medium Risk Have a win in the green sector. Post the screenshot of this win in chat Wri...
---
The Wrejects' First NFT Drop Enters the Ring by Teaming With Polyg...


[PRESS RELEASE - Please Read Disclaimer] Tag-teaming with Polygon's efficient scaling solution Kansas, USA - March 31st, 2022 - Independent developer Boss Cannon today announced the premiere NFT drop for the project's brand new blockchain-based arena card battle game, Wrejects, developed for mobile and desktop browsers. Available to buy via OpenSea Marketplace and Wrejects.com, these Wrejects Series 1 NFTs are powered by Polygon's efficient scaling solution attempting to offer lower gas fees and generate less than 1% of the carbon emission that it currently produces on the standard Ethereum blockchain. Watch the Wrejects trailer: The Wrejects Series 1 NFTs feature an assortment of different cards for players to throw into the arena and use to battle opponents. In this first NFT drop, be in with the chance of single-use item cards like 'Blue Blorg Chewing Blorps' - briefly increasing the dexterity and stamina of fighters - or pick up some unique warriors like Wrub - the deceptively intellectual monster with a taste for blood - or Corp Bot 'BOT1B1014' - an E-Soldier who might not be the smartest tool in the box but packs a punch in the Wrejects arena. "We're very excited to have our Series 1 NFTs finally drop. Wrejects is a project close to our hearts and we think people will go wild for the gorgeous hand-designed cards we've created," said Casey Copeland, CEO of Wrejects. "This is our first drop of four ...
---
Outer Ring MMO's IDO Raises 1.6M USDT in 24 Hours


[PRESS RELEASE - Please Read Disclaimer] Outer Ring MMO has completed its fourth investment round raising 1.6M USDT in a record-breaking Initial Dex Offering. Their token, GQ, took off after TGE in PancakeSwap, having +15M$ in volume the first 24 hours. This sci-fi Play-to-Earn video game has been developed since 2018 and is planning to launch its Alpha Game in June 2022. The great expectation surrounding the game has allowed them to raise 6M USDT in private equity and 6M USDT in token allocation, after 3 years running on in-house investment under their core business, NexxyoLabs. To perform their IDO phase, Outer Ring MMO, closed partnerships with 11 launchpads: Metavpad, Gamezone, Bscpad, Seedify, InfinityPad, DaoStarter, Kommunitas, Brandpad, Gamespad, and Safelaunch. A total of 400.000.000 Galactic Quadrants(GQ), the game's governance token, were released into the market at a price of 0.004 USDT and 10 months linear vest. Arrive Into the Market Just after the Initial Dex Offering, on March 2nd and 3rd, the Outer Ring MMO opened its Token Generation Event in PanckeSwap. To do so, 500.000 USDT was provided to create a liquidity pool with 250.000 USDT and 50M GQs, at a price of 0.005 UDST. Allowing the trading of the currency in the market at an Initial Market Cap of 1.050.000 UDST. Expectations were high and the community answered the call. The pair raised up to a max price of 0,0255$ and positioned first in DEXTools BSC tracker. To encourage the use of the token, Outer Ring...
---
Outer Ring MMO Unveils Five Tech Demos Ahead of its IDO in March 2022


[PRESS RELEASE - Please Read Disclaimer] Outer Ring, an exciting up-and-coming play-to-earn MMO, is eager to present its tech demo to the world. Players can access the game and its technology ahead of the upcoming Outer Ring IDO, slated for early March 2022. The Outer Ring team is pleased to showcase their technology through a series of five tech demos this week. Every demo will have a different theme to let players explore the many game modes found within the outer Ring metaverse. Launching the tech demo marks a crucial milestone for the highly anticipated Outer Ring MMO. Although a tech demo is neither a Beta nor Alpha demo, the prototype gives players a good idea of what they can expect from the game. It is not a complete version, but it shows the potential applications of Outer Ring and highlights the many possibilities that lie ahead. Moreover, a tech demo showcases the game's performance and visuals, two crucial aspects of any game offering on the market today. Interested users can download the different demos from the Outer Ring Discord server. All links will remain accessible until February 6th, after which they are removed from the Discord server again. However, players can continue to play the tech demo as long as they wish once they download the software to their computer. The tech demos have been downloaded over 1,700 times so far, confirming strong interest in the Outer Ring MMO. For those who miss out on these downloads, there will be future demos of Outer Ring...
---
More Darwinia Network Native Token (

#RING

) News