| | | |
| --- | --- | --- |
| | REAL | #REAL |
---
| | | | | |
| --- | --- | --- | --- | --- |
| REAL Price: | $1.52 | | Volume: | — |
| All Time High: | $4.30 | | Market Cap: | — |
---
---
| | | | | |
| --- | --- | --- | --- | --- |
| Circulating Supply: | 12,552,510 | | Exchanges: | — |
| Total Supply: | — | | Markets: | — |
| Max Supply: | 19,717,288 | | Pairs: | 1 |
---
---
---
The price of #REAL today is $1.52 USD.

The lowest REAL price for this period was $0, the highest was $1.52, and the current live price for one REAL coin is $1.51890.

The all-time high REAL coin price was $4.30.

Use our custom price calculator to see the hypothetical price of REAL with market cap of BTC or other crypto coins.
---
---
The code for REAL crypto currency is also #REAL.

REAL is 5.3 years old.
---
---
The current market capitalization for REAL is not available at this time.

REAL is ranking downwards to #7980 out of all coins, by market cap (and other factors).
---
---
The trading volume is unknown during the past 24 hours for #REAL.
---
---
The circulating supply of REAL is 12,552,510 coins, which is 64% of the maximum coin supply.

A highlight of REAL is it's limited supply of coins, as this tends to support higher prices due to supply and demand in the market.
---
---
REAL has very limited pairings with other cryptocurrencies, but has at least 1 pairing and is listed on probably at least one crypto exchanges but we don't have this data.

View #REAL trading pairs and crypto exchanges that currently support #REAL purchase.
---
---
Note that there are multiple coins that share the code #REAL, and you can view them on our REAL disambiguation page.
---
---
---
---
FTX Discovers $5.5B in Liquid Assets — Debtors Explore Ways to Max...


On Jan. 17, 2023, FTX Trading Ltd. and affiliated debtors updated the public and detailed that the firm's current administrators have discovered $5.5 billion of liquid assets to date. Top-level executives, including the new FTX CEO and chief restructuring officer, John J. Ray III, met with the bankruptcy case's committee of unsecured creditors to share the news.FTX Uncovers $5.5 Billion in Liquid Assets Through 'Herculean Investigative Effort' FTX has discovered $5.5 billion in liquid assets, according to a press statement released at 2:40 p.m. Eastern Time, Tuesday. The debtors, including FTX CEO John J. Ray III, announced that the team identified the funds through a 'herculean investigative effort.' The company's press release details that the team found $3.5 billion in cryptocurrency assets, $1.7 billion in cash deposits and roughly $3 million in securities. The press release further noted that the FTX team discovered $323 million was lost to unauthorized third-party transfers before the Chapter 11 bankruptcy filing was registered on Nov. 11, 2022. Furthermore, $426 million 'was transferred to cold storage under the control of the Securities Commission of The Bahamas,' the debtors' statement details. FTX debtors disclose that crypto assets currently held by FTX executives and the restructuring teams are also held in cold storage. 'We are making important progress in our efforts to maximize recoveries, and it has taken a Herculean investigative effort from our...
---
Brazil Could Launch Its Defi-Integrated Digital Real in 2024


Roberto Campos Neto, president of the Central Bank of Brazil, has stated that the digital real project, the Brazilian central bank digital currency (CBDC) could be launched in 2024. Campos Neto also remarked on the benefits the digital currency system might bring as it is integrated with traditional finance structures and decentralized finance (defi) institutions. Digital Real Might Be Ready in 2024, According to Roberto Campos Neto Brazil is one of the countries that has made significant advancements in the field of central bank digital currency (CBDC) in the last year. While there is currently no official date for the issuance of the digital real, Roberto Campos Neto, president of the Central Bank of Brazil, has hinted at a possible launch of the currency in 2024. At a Dec. 13 event, Campos Neto stated: In 2024, I would like to have a release. There are still many challenges to reach this schedule, but this is our vision, our goal. Campos Neto considers this to be possible if the test-trial run for the digital real starts in 2023, concluding that same year. However, he also recognizes that there are many challenges on the roadmap that could delay the completion of the project. Digital Real to Integrate Defi in Brazil Campos Neto also made reference to the integration of the digital real with other traditional and decentralized finance-based structures. One of the tasks that the bank is focusing on is the implementation of a model that includes the digital real...
---
Report Suggests FTX's Tokenized Stocks Might Not Have Been Backed 1:1, S...


On Dec. 4, 2022, a report details that FTX-based synthetic stocks may have been used to manipulate the value of AMC shares. In May 2021, FTX offered 36 tokenized stocks but speculators believe it's questionable whether or not the firm actually held the real stocks in the first place.FTX Listed 36 Synthetic Stocks and Minted Hundreds of Thousands of Tokenized Shares, Report Questions Whether or Not the Firm Actually Owned the Stocks FTX has been under the microscope ever since the exchange collapsed during the first week of November 2022. Since then, there's been a lot of information to process and new information released. On Sunday, a report details that tokenized stocks listed on FTX may have been used to 'manipulate the price of AMC shares.' The publication thechainsaw.com and its report show that while FTX's terms of service said the firm's synthetic stocks were backed 1:1, that may not have been the case. 'FTX listed wrapped AMC token[s] for trading on its synthetic derivatives trading platform,' Chainsaw's Twitter account details. '[Etherscan.io] currently shows that there are 545,000 synthetic AMC tokens on the Ethereum blockchain. FTX claimed that the underlying stocks were custodied with asset manager [CM Equity AG],' Chainsaw's tweet adds. The publication's Twitter account continued: However, a recent rectification from CM Equity shows that the firm terminated its relationship with FTX in December 2021, which means that FTX lied about the custody of AMC tokens for t...
---
President of Bank of Brazil Shows 'Open Finance' Digital Real Concept Fe...


Roberto Campos Neto, president of the Bank of Brazil, explained the role that the Brazilian central bank digital currency (CBDC), the digital real, might play in the future of personal finance. At an event, Neto explained the concept of 'open finance,' showing a 'super app' that featured PIX (a payments network) functionality, and also integration with other stablecoins already available. Digital Real Might Connect Directly With Cryptocurrencies The proposed Brazilian CBDC, the digital real, is ostensibly growing to have more and more functions. Roberto Campos Neto, president of the Bank of Brazil, showed the concept the bank has for the finished version of the currency. On Nov 25. at an online event, Campos Neto introduced the ideas that the institution has for the currency, under the 'open finance' name. This idea includes the integration of the digital real, which is still under development, with traditional and decentralized financial structures and institutions. A 'super app,' that will allow customers to hold stablecoins and the CBDC, was also shown in the event, showcasing the connection the system will have with the already available PIX payments network. On the app mockup, Campos Neto clarified: This is basically a teaser of what this integration I'm talking about will be. Instead of having several apps on your cell phone, from several banks, you will have some kind of integrator. In this way, the app will allow the users to have a complete picture of the...
---
FTX and its Employees Went on Real Estate Buying Spree Across Bahamas: R...


FTX, its former chief Sam Bankman-Fried's parents, as well as senior executives of the fallen crypto exchange, purchased at least 19 properties worth almost $121 million in the Bahamas, according to new reports. Official property records verified by Reuters reveal that FTX bought luxury beachfront homes, including seven condominiums in a penthouse in a luxury resort called Albany, over the past two years. The total cost was almost $72 million. The properties' deeds show that the unit was to be used as 'residences for key personnel' of the crypto exchange. The Albany property was the most expensive deal and was worth $30 million, the documents of which were signed by the president of FTX Property, Ryan Salame. FTX's former head of engineering, Nishad Singh, its co-founder Gary Wang, along with Bankman-Fried, bought three apartments at One Cable Beach and a beachfront residence in New Providence. The documents of another home, built in the 1700s with beach access in Old Fort Bay, show Bankman-Fried's parents, Stanford University law professors - Joseph Bankman and Barbara Fried - as signatories, and the property was to be used as a 'vacation home.' While the mode of payment of these purchases is still not known, a spokesman for the professors asserted only that the duo had been trying to return the property to FTX before the bankruptcy proceedings. The new development surfaces just days after FTX's new chief executive, John Ray, revealed in a court filing that corporate ...
---
MATIC Price Prediction: Breakdown Might be the Real Deal, $0.70 Next?


MATIC price started a major decline from the $1.00 resistance zone. Polygon bears are in control and might aim more losses towards $0.70 in the near term. MATIC price started a major decline from well above $0.95 against the US dollar. The price is trading below $0.85 and the 100 simple moving average (4-hours). There is a major bearish trend line forming with resistance at $0.821 on the 4-hours chart of the MATIC/USD pair (data source from Kraken). The pair could continue to decline towards the $0.70 support zone in the near term. Polygon's MATIC Price Dives Earlier this month, polygon's price made an attempt to gain pace above the $1.0 resistance zone. However, MATIC struggled to gain bullish momentum for a move above $1.0. A high was formed near $0.972 before the price started a fresh decline. There was a steady decline, similar to bitcoin and ethereum. The bears were able to push the price below the $0.90 support zone and the 100 simple moving average (4-hours). Finally, the price broke a major support at $0.840 and traded as low as $0.7748. It is now consolidating losses near the $0.800 level. On the upside, an immediate resistance is near the $0.8210 zone. There is also a major bearish trend line forming with resistance at $0.821 on the 4-hours chart of the MATIC/USD pair. The trend line is near the 23.6% Fib retracement level of the recent decline from the $0.972 swing high to $0.7748 low. The first major resistance is forming near the $0.875 zone. It is n...
---
Gold Outshined Bitcoin This Month Climbing 6% Higher Amid US Real Estate...


This month, gold has outperformed bitcoin after crypto markets shuddered from the recent FTX collapse, and the precious yellow metal climbed 6.12% since the first of November. The U.S. housing market has shown weaknesses and October's U.S. inflation rate was lower than expected. Analysts believe these economic trends contributed to pushing gold's price up by 3.81% against the greenback on Nov. 10, 2022, after the U.S. Bureau of Labor Statistics published October's consumer price index (CPI).So Far Gold's Market Performance in November Has Outpaced Bitcoin's Bitcoin has seen better days as the leading crypto asset is down more than 18% lower than it was during the first of November. A great deal of the crypto asset's USD losses can be contributed to the FTX collapse and the chaotic aftermath that followed. An ounce of gold, on the other hand, has risen 6.12% higher than it was trading for on Nov. 1, 2022. On that day, a troy ounce of .999 fine gold's spot value was 1,647.50 nominal U.S. dollars. Today, the value of an ounce of .999 fine gold is roughly $1,748.49 per unit. Analysts, gold bugs, and economists are attributing some of gold's success during the past two weeks to the decline in U.S. real estate sales. The National Association of Realtors (NAR) reported on Friday that 'existing-home sales slumped 5.9% in October.' 'Existing-home sales faded for the ninth month in a row to a seasonally adjusted annual rate of 4.43 million. Sales fell 5.9% from September and 28.4% from...
---
Effective Altruism: Former FTX CEO's Alleged $40M Penthouse Listed for S...


In light of a recently published real estate listing, former FTX CEO Sam Bankman-Fried (SBF) is reportedly selling a 12,000-square-foot penthouse in the Bahamas for $39.9 million. Moreover, reports further detail that FTX Property Holdings spent roughly $74 million on real estate purchases in the surrounding Albany Bahamas oceanside district.Bahama Mansion Called the 'Orchid Building' Listed for Close to $40 Million This past weekend, the web portal seasidebahamas.com published a real estate listing that's reportedly tied to the former FTX CEO Sam Bankman-Fried (SBF). The property dubbed the "Orchid Building," is located on a 600-acre oceanside resort community called Albany Bahamas or Albany Resort. The asking price for the 12,000-square-foot penthouse is roughly $39.9 million, according to the listing, and the so-called effective altruist SBF's maintenance fees for the home are around $21,000. SBF's penthouse listing made waves on Twitter when it was shared by the Twitter account dubbed "Autism Capital." A large portion of the commenters on Autism Capital's thread mentioned SBF's so-called altruistic nature he boasted about on a regular basis. "Effective altruism housing," one person mocked in the Twitter thread. "That mansion screams effective altruism," another person wrote. Report Says FTX Property Holdings Spent $74 Million on Real Estate in the Bahamas, FTX Purchased Real Estate in Tokyo, Miami&...
---
Ambire and SwappinGifts Collab Brings Real World Goods and Services to C...


[PRESS RELEASE - Sofia, Bulgaria, 8th November 2022] Ambire Wallet has launched its latest plug-in integration and partnership: the swappin.gifts app is now available straight from the Ambire Wallet dApp Catalog. Ambire is the first open-source self-custodial smart contract wallet that focuses on improving the crypto user journey. The release is celebrated with an exclusive crypto-prize promotion for Ambire users. The promo event takes place between Thursday, the 3rd and the 17th of November, 2022. Plug-in Partnerships for Web3 The collaboration between the two Web3 products comes as a natural step for Ambire Wallet, who released its plug-in system and dApp Catalog earlier this fall. This transformed the smart contract wallet into a direct Web3 access point, offering a curated collection of popular dApps that users can interact with on twelve EVM chains, straight from their dashboard. swappin.gifts in the Ambire dApp catalog swappin.gifts is made by industry veterans, the product is an elegant solution that allows users to purchase from a selection of thousands of different gift cards with coverage in over 40 countries and supporting thousands of different crypto currencies over several blockchains. Built on Web3 and decentralized settlement rails swappin.gifts acts as a new and transformative off-ramp solution. The integration of the swappin.gifts dApp in the Ambire Wallet Catalog marks a partnership that opens crypto to real-life goods and services. With just a few clicks, ...
---
Robert Kiyosaki Warns Stocks, Bonds, Real Estate Will Crash as Fed Conti...


The famous author of the best-selling book Rich Dad Poor Dad, Robert Kiyosaki, has warned that stock, bond, and real estate markets will crash as the Federal Reserve continues to raise interest rates. Noting that the Fed will pivot, he advises investors to buy bitcoin.Robert Kiyosaki Recommends Buying Bitcoin Before Fed Pivot The author of Rich Dad Poor Dad, Robert Kiyosaki, has advised investors to buy bitcoin before the Fed pivots, reiterating that the Federal Reserve's interest rate hikes will destroy the U.S. economy. Rich Dad Poor Dad is a 1997 book co-authored by Kiyosaki and Sharon Lechter. It has been on the New York Times Best Seller List for over six years. More than 32 million copies of the book have been sold in over 51 languages across more than 109 countries. Kiyosaki tweeted early Saturday morning that the prices of gold and silver are plunging as the Federal Reserve continues to raise interest rates. He warned that rate hikes will kill the U.S. economy, cautioning that stock, bond, and real estate markets will crash. He stressed that the Fed will pivot, advising investors to buy gold, silver, and bitcoin before the Fed pivot occurs. Many economists and strategists have predicted that the Fed will not pivot anytime soon. Strategists and fund managers told Reuters' Global Market Forum Friday that a Fed pivot is not on the horizon even as over-tightening risks loom. They believe that there is a greater chance of the Federal Reserve raising interest rates too far...
---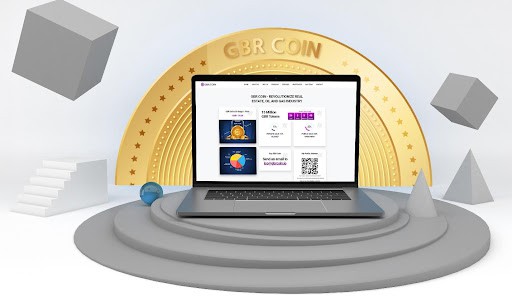 A Dubai Real Estate Company Is Cranking Up Its Crypto's Utility


[PRESS RELEASE - Please Read Disclaimer] Meta Description: NFT, ICO, Initial Coin Offering, Crypto, Web3, Crypto Investment, Crypto Real Estate GBR, a blockchain-based ecosystem with a focus on the real estate, gas, and oil industries, officially launched its Initial Coin Offering (ICO) just a few days ago. Through the project's official website, early investors are now able to purchase the project's native crypto token, GBR Coin (GBR). GBR is an all-inclusive Web3 framework for the real estate, gas, and oil industries. The team behind the project has made significant strides over the past couple of months towards their goal of becoming the leading crypto payment gateway in these industries. Investors that are keen to buy into the project during this early stage will need to act quickly since the team has shortened the duration of their ICO to 2 months. This comes after it was initially planned to remain open to pre-sale investors for the next 4 months. The GBR team intends to utilize distributed ledger technology to overcome some of the major obstacles in the gas, oil, and real estate industries. Issues such as the lack of transparency, inadequate data security, turtle-paced transaction processing times, and much more are just some of the main issues identified by the team and addressed by the GBR platform. Token holders will be able to perform transactions within the GBR ecosystem using the GBR token, which is minted on the Polygon (MATIC) blockchain - an Ethere...
---
Sumotex Presale Goes Live, Spearheading $250M TVL Tokenisation Worth of ...


[PRESS RELEASE - Kuala Lumpur, Malaysia, 26th September 2022] SUMOTEX is a revolutionary coin that is currently in its presale status. The project is developed on the vision of the cofounders of bringing web3 into real estate and institutional finance. Started out as an NFT project on the IoTeX blockchain, Sumotex has quickly gained traction and popularity within the ecosystem and has risen to become one of the top projects. The protocol solves one of the largest and most pressing issues that is long present in real estate and institutional finance, liquidity. Sumotex AssetFi protocol tokenizes off-chain assets such as real estate, bonds, company shares and investment funds. Sumotex calls it (Tokenise-to-earn), where everybody will be able to tokenize their real estate/ real-world assets on the protocol where INSTANT liquidity is achieved. It is already proven as there are used case with Sumotex where they will be tokenizing a portfolio of real estate in Malaysia worth 2.5mil USD. The CEO of Sumotex, Dexter mentioned: "We are finalizing the details of a mega tokenization project on our protocol worth 250mil USD. It will be a mixed development with a Development Value of 1.1 Billion US.' The blockchain community has never seen anything like this where liquidity is achieved almost instantaneously. In Sumotex's roadmap, Sumotex has also mentioned that they will be issuing the world's first over-collateralized Real Estate back stable coin, where asset's owner will be ...
---
How Crypto is Evolving Luxury Real Estate in the USA


What if buying a piece of real estate wasn't a complex and time-intensive process? Dealing in real estate typically involves interacting with an intermediary, swimming through paperwork, and paying steep fees and commissions. Even with the latest advancements in technology, many jurisdictions still require real estate buyers and sellers to show up in person to execute their documents. Most often, this is due to notaries being required to see people physically sign documents, and while some notaries can do this task virtually, not all have the same capabilities. Now, with the help of cryptocurrency (specifically NFTs and smart contracts), the trajectory of real estate transactions is rapidly changing. We're talking about taking out the middleman and obtaining and transferring ownership with ease. Sales can even be made through sites similar to eBay, but with a new level of added security. In this writing, we will be specifically focusing on crypto's effect on the luxury real estate market. But first, let's start with the basics—how NFTs and smart contracts work. What is an NFT? NFTs, short for non-fungible tokens, are cryptographic tokens that can come in the form of many things (e.g., music, drawings, videos). Each NFT is 100% unique and cannot be replicated or replaced. Many times, NFTs represent digital ownership of something, such as a piece of digital art. In other instances, they can be representative of a physical item, such as real estate ...
---
Is the Rise of Digital Real Estate Worth the Hype? Insights into 3 of th...


Picture this! It's the mid-1980s. The internet, which was going to connect everyone around the world and revolutionize how they communicated, had just started, and everyone wanted a part of it. Fast forward to the early-mid 2000s, Facebook, Twitter, Flickr, and Tumblr had just arrived on the scene, and social media was born. Today, the Metaverse is the new kid on the block, and it just seems like people can't stop talking about how it is redefining the digital real estate landscape and how it will change how we interact with the internet, and each other, forever. But wait, 'Metaverse,' 'Digital Estate', what do those mean, and more importantly, what's the hype all about? What Is Digital Real Estate, and How Does It Relate to the Metaverse? Digital real estate is, simply put, property that exists on the internet. Traditionally, this used to be in the form of websites, social media accounts, or even email lists. However, today, digital real estate includes virtual spaces and assets in the Metaverse which you can own, lease, or develop, just like in the physical world. The Metaverse is a term used to describe the virtual world where people can interact with each other and with digital content in an immersive experience. This virtual world can take many forms, but it typically includes some combination of 3D avatars, virtual spaces, and other virtual assets such as in-world tokens. So, from having meetings with employees in a virtual office to selling digital art or fashion in a ...
---
TA: Bitcoin Price Breakdown Looks Real, Why BTC Could Dive To $18K


Bitcoin broke the key $19,500 support against the US Dollar. BTC is showing bearish signs and remains at a risk of a move towards the $18,000 level. Bitcoin failed to start a fresh increase and declined below the $19,500 support. The price is now trading below the $19,000 level and the 100 hourly simple moving average. There is a connecting bearish trend line forming with resistance near $19,420 on the hourly chart of the BTC/USD pair (data feed from Kraken). The pair could correct higher, but upsides might be limited above $19,500. Bitcoin Price Takes A Hit Bitcoin price failed to gain pace for a move above the $20,500 and $20,550 resistance levels. There were many failed attempts, sparking a downside reaction below the key $19,500 support zone. There was a sharp decline below the $19,500 support and the 100 hourly simple moving average. The price declined below the $19,200 and $19,000 levels. A low is formed near $18,670 and the price is now consolidating losses. It is now trading below the $19,000 level and the 100 hourly simple moving average. On the upside, an immediate resistance is near the $19,000 level. It is near the 23.6% Fib retracement level of the recent decline from the $20,171 swing high to $18,670 low. The next major resistance sits near the $19,400 level. There is also a connecting bearish trend line forming with resistance near $19,420 on the hourly chart of the BTC/USD pair. Source: BTCUSD on TradingView.com The trend line is near the 50% Fib retracement...
---
Luxury Life For Crypto – Puerto Rico Opens the Door to Bitcoin Rea...


An avid Bitcoin enthusiast and property entrepreneur is selling his beautiful luxury 2-story property in the "Hidden Valley" of Guaynabo, Puerto Rico. The property is situated amidst a picturesque landscape with the convenience of the center of San Juan metro within several minutes drive. This eye-catching property is located in an idyllic valley, home to the estates and villas of local and international celebrities. An added benefit of the magnificent architecture is the lavish lifestyle and tax benefits that come with the country's legislation. Stunning Design The sprawling 2-story, 5-bedroom, 7-bathroom, 9,014 sq ft mansion rests on a plot just under 1-acre plot in size. The first floor hosts the atrium with a 180-degree mezzanine balcony above. The atrium emphasizes space with an open-plan room at 59ft in length. Located westward of the atrium is an elongated dining area large enough to entertain a dozen guests comfortably. Adjacent to the dining area is a kitchen bordering two fully equipped guests that lead to a beautiful 50ft pool terrace. The 20ft pool is accompanied by sun loungers and an elegant stone staircase that grants pool-goers access to the main garden. The east side of the first floor features the first ensuite bedroom, an additional bathroom, a fully equipped office, and a 60x18ft games room, complete with a bar, foosball table, pool table, and a state-of-the-art golf simulator. An oak staircase leads from the atrium to the second-floor b...
---
New Report Says Bitcoin Daily Trading Volumes Are Fake, So What's The Re...


Bitcoin trading volumes have always surpassed expectations in the past. Last week, celebrations filled the community as the digital asset had reportedly seen more than $1 trillion transacted on the network so far. However, a new report claims that the trading volumes reported by exchanges may be inflated. The main number, they predict, to be much lower than what is being reported, especially on a daily basis. Reported Bitcoin Volume Fake A new analysis report from Forbes has come back with the conclusion that more than half of bitcoin's daily reported volumes are fake. The report focuses on the reported volumes from across 157 crypto exchanges and found that the numbers from self-reported sources had greatly inflated the volume of bitcoin being transacted. These exchanges usually report bitcoin daily volume according to their internal processes, which ends up being different across exchanges. An example given in the report was between CoinMarketCap and CoinGecko. While the latter had reported a BTC daily volume of $32 billion, the latter had reported $27 billion in trading volume for the same time period. Others, such as Nomics, had put the volume at $57 billion, and Messari had reported a volume of $5 billion. BTC recovers above $20,000 | Source: BTCUSD on TradingView.com This discrepancy is also seen across other analytics platforms. As of today, Glassnode reports that the total bitcoin net flows for last week was $7.8 billion. Taking a look at data from IntoTheBloc...
---
Robert Kiyosaki Says Real Estate, Stocks, Gold, Silver, Bitcoin Markets ...


The famous author of the best-selling book Rich Dad Poor Dad, Robert Kiyosaki, has warned that all markets are crashing, specifically naming real estate, stocks, gold, silver, and bitcoin. Referencing his earlier prediction of a bigger crash than during the 2008 financial crisis, Kiyosaki said: 'That crash is here. Millions will be wiped out.'Robert Kiyosaki Predicts Market Crashes The author of Rich Dad Poor Dad, Robert Kiyosaki, is back with dire warnings about market crashes. Rich Dad Poor Dad is a 1997 book co-authored by Kiyosaki and Sharon Lechter. It has been on the New York Times Best Seller List for over six years. More than 32 million copies of the book have been sold in over 51 languages across more than 109 countries. Kiyosaki described in a tweet Friday that every market is crashing and the middle class will be wiped out by 'higher oil inflation.' He wrote: All markets crashing: real estate, stocks, gold, silver, bitcoin. Middle class wiped out by higher oil inflation. On Sunday, he followed up with a tweet referencing a book he published in October 2013 titled 'Rich Dad's Prophecy: Why the Biggest Stock Market Crash in History Is Still Coming … And How You Can Prepare Yourself and Profit From It!' He detailed that 2008 was a great time to get rich since everything 'went on sale.' Noting his prediction of a bigger crash outlined in his book, the renowned author wrote: 'That crash is here. Millions will be wiped out.' Kiyosaki urged his 2 million Twitter f...
---
China's Yuan Continues to Depreciate Against Greenback, Real Estate Cris...


China's sovereign currency, the yuan, has slid significantly in value during the last few months as it has shed 8% against the U.S. dollar during the first half of 2022. China's fiat currency is currently the weakest it has been against the U.S. dollar in roughly two years. Amid the depreciating yuan, China is suffering from a significant real estate crisis as the overextended Chinese housing sector has been collapsing.China's Yuan Slides to a 2-Year Low Against the US Dollar, PBOC Slashes Rates to Bolster Liquidity The global economy is not looking great these days and cracks are starting to show in nearly every single country worldwide. This week while the U.S. dollar and Russian ruble remain robust, the Chinese yuan has been weak against the greenback and more so than it has been in two years. At the time of writing, the yuan is trading for 6.86 to the dollar, or levels not recorded since August 2020. Of course, the country's central bank, the People's Bank of China (PBOC), has tried to bolster the yuan and the Chinese economy. Less than a week ago today, the PBOC lowered the country's benchmark bank rate from 2.1% to 2%. Additionally, the PBOC slashed the one-year lending facility rate from 2.85% to 2.75%. At the time, the Chinese central bank explained the moves were made to 'maintain reasonable and sufficient liquidity in the banking system.' China's cabinet also published a new spending policy package, which aims to double infrastructure spending. The PBOC's 2.1% to 2...
---
Soccer Clubs FC Barcelona and Real Madrid File Joint Trademark Applicati...


Two of the biggest soccer clubs in Spain, Real Madrid and FC Barcelona, have applied to receive trademarks for some elements in the metaverse. The clubs have introduced an application that encompasses different activities and services that they can conduct in the metaverse, including a cryptocurrency wallet and the possibility of selling virtual merchandise. Real Madrid and FC Barcelona Interested in the Metaverse Sports teams are now moving their activities to the metaverse, in order to create new profit sources and also to improve feedback and their relationship with fans. Recently, two of the biggest soccer clubs in Spain, Real Madrid and FC Barcelona, have filed a joint trademark application to offer several services in the metaverse. Trademark Attorney Michael Kondoudis first reported about the trademark application on social media, reporting that it was filed on August 5. The trademark filing indicates that the two clubs may be interested in offering their own cryptocurrency wallets. The application also hints at a possible metaverse gaming software, as it makes reference to 'virtual reality software.' The filing also makes reference to virtual apparel, such as clothing, footwear, and headgear. Crypto Background The crypto environment and the metaverse is not new to either of these two teams which introduced the trademark applications. Both have been involved in crypto and NFT endeavors before. Real Madrid partnered with Sorare, an NF...
---
UAE Now Requires Agents to Report Real Estate Transactions Where Virtual...


The United Arab Emirates (UAE) has said it now requires real estate agents, brokers, and law firms to report to the Financial Intelligence Unit real estate transactions in which virtual currency is used as payment. Similarly, real estate purchases or sales where 'the funds used in the transaction are derived from a virtual asset' must also be reported. Identification Documents of Parties to the Transaction Must Be Recorded The United Arab Emirates (UAE) government has said it is introducing new reporting requirements for real estate transactions wherein virtual currency is used as a payment method. With the introduction of these new reporting requirements, the UAE is showcasing its 'sustainable and evolving approach to the global fight against money laundering and terrorist financing.' As per a report published by WAM, the decision to alter reporting requirements followed several meetings and discussions which were held by the UAE's Ministries of Economy, Justice, and the Financial Intelligence Unit (FIU). The discussions were centered on how real estate agents, brokers, and law firms should file reports of property purchases or sales to the FIU. As part of the new reporting requirements, real estate agents must report all cash transactions where 'single or multiple cash payment(s) [are] equal to or above AED 55,000 [$14,974]' to the FIU. Where digital currency is concerned, agents and brokers are required to report to the FIU when payments include the use of a virtual asset....
---
Soccer Giants Barcelona and Real Madrid Team Up on a Metaverse Trademark


The two most successful soccer teams in Spain - FC Barcelona and Real Madrid - filed for a joint Metaverse trademark application. The clubs plan to provide their fans with products like virtual reality gaming and cryptocurrency transaction management software. The Spanish colossuses are not the only ones to make such a move in the soccer world. In June, the English Crystal Palace requested to launch non-fungible tokens (NFTs), virtual clothing, and crypto marketplaces. The Enemies Shook Hands Despite being fierce rivals on the soccer pitch, FC Barcelona and Real Madrid decided to make a mutual jump into the world of crypto. The clubs filed for a Metaverse trademark application nearly a week ago, but the news was confirmed recently by attorney Mike Kondoudis. Some of the offerings they seek to provide include virtual reality, cryptographic software for managing cryptocurrency transactions, and downloadable software for using as an e-wallet. Football powerhouses REAL MADRID and BARCELONA have filed a joint trademark application covering: Virtual reality gaming Virtual clothing, footwear, headgear Cryptocurrency transaction management software ...and more!#FCBarcelona #RealMadrid #Metaverse #Web3 #Crypto pic.twitter.com/OpqcE9Xf3j — Mike Kondoudis (@KondoudisLaw) August 11, 2022 The joint endeavor could be considered a surprise since the teams represent totally different values. FC Barcelona is a symbol of the Catalan region, while Real Madrid is linked to the royal ...
---
TA: Bitcoin Price Surges 6%, Why Recent Breakout Looks Real


Bitcoin price found support above $22,500 and surged over 6% against the US Dollar. BTC broke many hurdles and might rise further towards the $25,000 resistance. Bitcoin started a fresh increase after it found strong bids above $22,500. The price is now trading above the $23,500 level and the 100 hourly simple moving average. There was a break above a key bearish trend line with resistance near $23,350 on the hourly chart of the BTC/USD pair (data feed from Kraken). The pair is forming a bullish breakout pattern and might rise towards $25,000. Bitcoin Price Breaks Resistance Bitcoin price remained well supported above the $22,500 zone. BTC formed a double bottom pattern near the $22,500 level and started a strong increase. There was a move above the $23,000 and $23,500 resistance levels. The price even surged above the $24,000 resistance. There was a break above a key bearish trend line with resistance near $23,350 on the hourly chart of the BTC/USD pair. Bitcoin price even broke the $24,200 resistance and traded as high as $24,488. It is now consolidating gains above the $24,200 support zone. It is also well above the 23.6% Fib retracement level of the upward move from the $22,685 swing low to $24,488 high. Source: BTCUSD on TradingView.com On the upside, an immediate resistance is near the $24,450 level. The next key resistance is near the $24,500 zone. A close above the $24,500 resistance zone could start another increase. In the stated case, the price may perhaps rise t...
---
TA: Ethereum Breakdown Looks like the Real Deal, $1K Is The Key


Ethereum gained pace and traded below $1,150 against the US Dollar. ETH could decline heavily if there is a close below $1,000. Ethereum started a fresh decline below the $1,200 and $1,150 levels. The price is now trading below $1,150 and the 100 hourly simple moving average. There is a key bearish trend line forming with resistance near $1,145 on the hourly chart of ETH/USD (data feed via Kraken). The pair could continue to decline if there is a close below the $1,085 level. Ethereum Price Drops Further Ethereum failed to stay above the $1,200 level and moved into a bearish zone. ETH followed a bearish path and declined below the $1,150 support zone. There was a clear move below the 61.8% Fib retracement level of the last key increase from the $1,076 swing low to $1,275 swing high. The price is now trading below $1,150 and the 100 hourly simple moving average. It is also trading below the 76.4% Fib retracement level of the last key increase from the $1,076 swing low to $1,275 swing high. However, there is a key support near the $1,085 level. If ether price stays above $1,085, it could correct higher. An immediate resistance on the upside is near the $1,130 level. The next major resistance is near the $1,150 zone. Besides, there is a key bearish trend line forming with resistance near $1,145 on the hourly chart of ETH/USD. Source: ETHUSD on TradingView.com The next key barrier is near the $1,200 level, above which the price could gain strength. In the stated case, the price...
---
CoinEx Institution?From NFT to NFT-fi: Real Demands or False Proposition...


It has been more than a year since the NFT boom in 2021. According to NFTGO, the market cap of NFTs peaked at $36.8 billion in March 2022. As the market later cooled, the trading volume and market cap of NFTs started to shrink. This crypto novelty expanded its influence beyond the crypto community and fostered a huge market, which also gave rise to the combination of NFTs and DeFi. The market has witnessed the appearance of NFT lending platforms, NFT aggregators, and NFT derivatives markets, which constitutes the second debut of DeFi Lego enabled by NFTs. However, one wonders whether these products were built to meet real market demands and if they have created a false proposition that lacks any value for market participation. Today, we will dive into whether NFT-fi is a feasible trend and if it will earn market recognition. Figure 1: Market Cap & Volume of NFTs | Source: nftgo.com | As of June 1, 2022 There are many NFT liquidity solutions and NFT structured products in today's market: 1. NFT fragmentation: FT tokens (such as ERC20 tokens) that are issued by dividing the ownership of valuable NFTs. NFT fragmentation projects include Fractional.art, NFTX, etc. 2. NFT lending markets: Holders can borrow short-term loans by collateralizing their NFTs without selling them. Prominent NFT lending markets include BendDAO, NFTfi, and Drops DAO. 3. NFT leasing: Holders earn rents by leasing NFTs to users in need. NFT leasing projects include Double, reNFT, etc. 4. ...
---
Russia to Trial Digital Ruble Settlements for Real Estate Deals


The Central Bank of Russia and participating commercial banks want to test various types of payments with the digital ruble, the Russian press reported. The plan is to experiment with smart contracts and transactions related to real estate and crypto asset purchases.Bank of Russia to Launch Smart Contracts on Digital Ruble Platform Russia's central bank intends to start implementing smart contracts with the digital ruble next April, the daily Izvestia unveiled this week, quoting the regulator. Until then, the new incarnation of the national fiat will be put to the test in various scenarios, including automated payments and other transactions between individual users and businesses, like real estate acquisitions. Bank of Russia finalized the prototype platform of its central bank digital currency (CBDC) in December, 2021. In January of this year, a dozen Russian banks joined the pilot project. At its first stage, participants are issuing digital rubles, setting up wallets for banks and citizens, and making transfers between them. Smart contracts will be presented during the second stage of the pilot. Smart contracts facilitate the execution of contract terms without involving a third party as a guarantor, Promsvyazbank (PSB) explained. The money is kept in a smart contract wallet on the digital ruble platform and sent to the seller's wallet as soon as the property rights are transferred. Rosbank added that the technology can be employed for targeted financing of a real estate...
---
Crypto Valley: Futuristic Virtual Real Estate in the Metaverse


Imagine visiting your favorite travel destination or attending a rock concert from your living room. Or a world where companies can transport customers from anywhere to their virtual stores, delighting them with an immersive buying experience. All this was pure science fiction some years ago when most people wouldn't consider it possible in reality. But not anymore, thanks to advanced technologies like virtual reality, blockchain, and non-fungible tokens. We now have the metaverse — the enhanced, virtual counterpart of the real, physical world. Grayscale estimates the metaverse to generate $1 trillion annually, presenting a massive market opportunity for innovators. And although this industry is still emerging, some key components, like virtual real estate, have already materialized. Virtual Real Estate is No Longer Make-Believe Buying land in the metaverse is no longer merely a speculative, supply-demand game. There's much utility in virtual real estate nowadays. For example, you can conduct business events besides enjoying widespread access to entertainment and media. Thus, leading brands like Samsung and JP Morgan are now buying land and setting shop in the metaverse. This boosts their credibility among Web3 communities, expands outreach, and unlocks novel revenue streams. The metaverse is also a blessing for technology-intensive companies. They can leverage digital land to perform all kinds of simulations and test scenarios at minimal costs. Buying virtual land coul...
---
Ubitquity launches 'Crypto Listing Service' to grow real est...


Ubitquity, an enterprise blockchain-secured platform for real estate and title recordkeeping, today announced that is launching a 'Crypto Listing Service' as part of a UbitquityPay value add-on for home sellers who want to advertise their properties or land to the global cryptocurrency community. "The Crypto Listing Service will provide a new property listing and search experience while adding an advanced tool for collaboration between homeowners, title companies, and realtors who are working to serve the ever-demanding needs of their clients. With the major volatility of cryptocurrencies as of late, people want to put their cryptocurrency into more stable assets like property, so the timing of this product launch couldn't be better.' - Nathan Wosnack, Founder & CEO of Ubitquity UbitquityPay's Crypto Listing Service intends to be a definitive source for the most up-to-date listing information for both buyers and sellers who intend to transact in cryptocurrencies. The Crypto Listing Service gives both parties the ability to accept and pay with over 130+ supported cryptocurrencies on the UbitquityPay platform while offering best-in-class security, and automated KYC/AML (Know-Your-Customer, Anti-Money Laundering) solutions to ensure regulatory compliance. This new value-added service will provide a collaborative environment with the responsive mobile features and comprehensive property insights homebuyers need to make timely, informed decisions when t...
---
DecentWorld Launches Collections of Digital Real Estate NFTs


[PRESS RELEASE - ZUG, Switzerland - June 15, 2022] Following a roaring kick-off, DecentWorld, a digital real estate metaverse platform is serving another ace - the platform has launched the long-awaited Collections. Through artistically crafted user journeys, members of DecentWorld will now be able to not only collect digital real estate NFT Assets, but also use them as a tool to generate yield. Up until now, DecentWorld users were able to explore the project's main feature - its geo-based Map, a digital copy of almost every street in the world. Meanwhile, the Collections is a truly unique-to-the-market process that allows the DecentWorld metaverse users to passively generate yield. Way to Receive Rent-like Rewards A Collection on DecentWorld is a compilation of specific digital Street NFTs, united by a theme. The first drop includes the Collections for the Top 100 best cities in the world, which have been carefully selected based on the research of real estate pricing, GDP per capita rankings, happiness index, and other important criteria that make a city great to live in. The DecentWorld team also confirmed that Collections will be updated regularly, with more cities to be added each quarter. DecentWorld's Collections come in two different types: System Collections, available in four different levels; and Unique Collections which are limited sets with pre-selected Streets that carry the highest value. Completed and staked Collections generate yield - the higher t...
---
3 Easy Ways Users Can Earn Real Money in Web 3.0


It's only been eight months since Mark Zuckerberg announced the inception of the "metaverse," a convergence of the physical and digital lives connected by virtual and augmented reality. Yet, the technology is already rapidly expanding, with new platforms constantly emerging into the brand new space. Within the metaverse, users can live in an alternate reality where they can buy their condos, socialize with others using their avatars, attend business meetings, and even earn an additional income stream. Here are a few of the top ways users can take advantage of the lucrative potential of the metaverse. Virtual real estate One of the fascinating new ways users can make money in the metaverse is buying NFT land for a fixed price and building on it or renting/selling it for a profit. Users can also rent the land out to developers so they can create buildings, gaming arenas, concert halls, offices, and other venues. Although virtual real estate can come at a high price, leasing a space can sometimes deliver profits similar to real-life real estate. Trade NFTs NFTs and the metaverse are closely connected since they both use blockchain technology, and the metaverse has given NFTs a new use case. As a result, investors have a tremendous opportunity to profit from trading NFTs, and while it's a relatively new concept, NFT gaming is now also surging in popularity, with recent initiatives like Binance NFT's Initial Game Offering (IGO) exceeding $16 million i...
---
More REAL (

#REAL

) News