| | | |
| --- | --- | --- |
| | REAL | #REAL |
---
| | | | | |
| --- | --- | --- | --- | --- |
| REAL Price: | $1.52 | | Volume: | — |
| All Time High: | $4.30 | | Market Cap: | — |
---
---
| | | | | |
| --- | --- | --- | --- | --- |
| Circulating Supply: | 12,552,510 | | Exchanges: | — |
| Total Supply: | — | | Markets: | — |
| Max Supply: | 19,717,288 | | Pairs: | 1 |
---
---
---
The last known price of #REAL is $1.52 USD.


Please note that the price of #REAL was last updated over 40 days ago. This can occur when coins have sporadic price reporting, no listings on exchanges or the project has been abandonded. All #REAL statistics should be considered as 'last known value'.

The lowest REAL price for this period was $0, the highest was $1.52, and the exact last price of REAL was $1.51890.

The all-time high REAL coin price was $4.30.

Use our custom price calculator to see the hypothetical price of REAL with market cap of BTC or other crypto coins.
---
---
The code for REAL crypto currency is also #REAL.

REAL is 5.5 years old.
---
---
The current market capitalization for REAL is not available at this time.

REAL is ranking downwards to #8483 out of all coins, by market cap (and other factors).
---
---
There is an unknown volume of trading today on #REAL.
---
---
The circulating supply of REAL is 12,552,510 coins, which is 64% of the maximum coin supply.

A highlight of REAL is it's limited supply of coins, as this tends to support higher prices due to supply and demand in the market.
---
---
REAL has very limited pairings with other cryptocurrencies, but has at least 1 pairing and is listed on probably at least one crypto exchanges but we don't have this data.

View #REAL trading pairs and crypto exchanges that currently support #REAL purchase.
---
---
Note that there are multiple coins that share the code #REAL, and you can view them on our REAL disambiguation page.
---
---
---
---
Gallup Poll: Americans' Preference for Real Estate, Crypto Plunges &mdas...


A recent Gallup Poll reveals a significant decline in the percentage of Americans favoring real estate as their preferred long-term investment, despite its continued popularity. Conversely, the Gallup survey indicates that the perception of long-term investments in gold has experienced an almost twofold increase compared to the previous year's poll on the same topic. Gallup Poll Reveals Preference for Real Estate and Crypto Slides, While Bias Toward Gold Nearly Doubles Gallup, Inc., the analytics and advisory company headquartered in Washington, D.C., recently unveiled its latest Gallup Poll on long-term investments on May 11, 2023. With a history dating back to 1935, Gallup has been conducting public opinion polls worldwide. The poll, conducted from April 3 to April 25, 2023, delves into various investment options such as real estate, gold, stocks, bonds, and crypto assets. The results were derived from telephone interviews held during the same period, involving a randomly selected sample of 1,013 adults aged 18 and above residing in the United States. Gallup's latest poll revealed that real estate emerged as the favored long-term investment, but the allure of this asset has experienced a significant decline among Americans. The percentage of respondents favoring real estate plummeted from 45% last year to a current figure of 35%. Lydia Saad, the author of the Gallup Poll report, highlighted that this current proportion aligns with the typical selection rate observed betwee...
---
ATPBot Launched a Real AI Quantitative Trading Bot


PRESS RELEASE. Recently, ATPBot, the first truly quantitative trading bot, announced that it can now connect to the Binance API for trading, providing users with more opportunities to trade cryptocurrencies. By registering ATPBot, connect to Binance Exchange, enter your investment amount and earn income. Users can experience an unparalleled trading experience, delivering results through mature trading strategies and professional investment management. Have you ever heard about ChatGPT? It has been a hot topic this year, for it's changing the way we live and work. It provides personalized and accurate responses, while continuously improving its understanding through machine learning, offering unparalleled convenience and accessibility. As one of the most advanced language models, the capabilities of ChatGPT are nothing short of amazing. However, Now is the time to meet the ATPBot Crypto Trading Bot, which can be rated as the "ChatGPT" in the field of quantitative trading, for it is the first trading bot that combines AI technology with quantitative trading, having outstanding performance in trading that far exceeds the industry. Just as ChatGPT is a powerful tool for generating human-like responses to text-based queries, ATPBot is a potent instrument for generating profitable trading strategies using AI and machine learning algorithms. In addition, ChatGPT cannot offer investment advice due to its limitations, while ATPBot is designed to provide a personalized tr...
---
Goldman Sachs, Yellen Warn of US Default's 'Catastrophic Consequences'&m...


A Goldman Sachs executive who also serves as the chair of a Treasury advisory committee has warned that a U.S. default poses 'real risk to the U.S. dollar.' She stressed: "Anything that moves us away from being viewed as the world's reserve currency, of being the safest most liquid asset in the world, is bad for the American people, bad for the dollar, and bad for the U.S. government."Goldman Sachs Agrees With Treasury Secretary Yellen on US Default Risks Goldman Sachs executive Beth Hammack warned about the risks of the U.S. defaulting on its debt obligations in an interview on Bloomberg Television Tuesday. Hammack is co-head of Goldman Sachs' Global Financing Group within the Investment Banking Division (IBD) and a member of the firm's Management Committee. She also serves as the chair of the U.S. Treasury Department's Borrowing Advisory Committee. Regarding a possible U.S. debt default, she said: 'This is a conundrum for all international investors. They don't understand why we've made these appropriations and we're not willing to pay the bills that we already agreed we would pay. And so I think that's really confusing.' The Goldman Sachs executive warned, "I think there is real risk to the U.S. dollar as we leave this in a more protracted state of negotiations," emphasizing: Anything that moves us away from being viewed as the world's reserve currency, of being the safest most liquid asset in the world, is bad for the American people, b...
---
MyEListing, With Help from Coinbase Commerce, Creates World's First Plac...


[PRESS RELEASE - Please Read Disclaimer] MyEListing integrates with Coinbase Commerce to create ASAP Program Austin, TX – MyEListing.com, a free commercial real estate listings and data platform, has partnered with Millennial Title, and Championship Title to create a marketplace where anyone in the world can buy and sell US residential & commercial real estate with crypto via an integration with Coinbase Commerce, and close within one business day. The initiative is called the ASAP (Accelerated Sale And Purchase) program. MyEListing.com hosts the marketplace, Coinbase Commerce converts the buyers' crypto into cash for the seller, and Millennial Title as well as Championship Title handle the title work. "This initiative will drive innovation in the crypto and real estate industries," says Caleb Richter, CEO of MyEListing.com. "Real estate commerce needs to be changed. It's hard enough as it is to buy property in your local neighborhood, let alone in another state or country. With the ASAP program, anyone, regardless of the language they speak or where they are in the world, can purchase American real estate with crypto in as little as one business day." Transaction times through the ASAP program are expected to be nearly 50x faster than current averages, bringing cost-saving convenience and greater accessibility to trade. The program launches Thursday, April 20th for Texas-only properties and in June 2023 for other select states. Agent...
---
Stablecoins Should Meet Same Regulations as Real Money, Bank of England


On April 12, Andrew Bailey, governor of the Bank of England, stated during a press conference at the Institute of International Finance in Washington that stablecoins should be regulated in the same way as fiat money. According to Bailey, stablecoins lack an 'assured value,' one of the main characteristics that people look for when investing in this type of 'digital money' that seeks to resemble fiat. He argues that because of this, the country needs to focus on providing a proper, strict regulatory framework - very similar to that of traditional financial products: 'As we have seen, they [the stablecoins] do not have assured value, and in the work we have done at the Bank of England we have concluded that the public should expect assured value in digital money, and confidence in this is needed to underpin financial stability.' Are Tokens Real Money? Andrew Bailey warned that stablecoins must meet the same characteristics and regulations as real money in order to function properly as such. This situation has not yet happened with any stablecoin. Furthermore, he noted that regulators should consider all appropriate liquidity buffers to respond to any banking crisis or bank run, like the recent one involving Silicon Valley Bank, which affected thousands of investors. Currently, the Bank of England is following the evolution of digital money to reach a conclusion on the possibility of issuing a Central Bank Digital Currency (CBDC). Digital money has existed for decades, but the ...
---
Robert Kiyosaki Says Fed Rate Hikes Will Crash Stocks, Bonds, Real Estat...


The famous author of the best-selling book Rich Dad Poor Dad, Robert Kiyosaki, has warned that the Federal Reserve's continued rate hikes will crash stocks, bonds, real estate, as well as the U.S. dollar. He expects the next crash to be the '$1 quadrillion derivatives market.'Robert Kiyosaki on Interest Rate Hikes, Market Crashes The author of Rich Dad Poor Dad, Robert Kiyosaki, reiterated his warnings of market crashes and the danger of the Federal Reserve raising interest rates this week. Rich Dad Poor Dad is a 1997 book co-authored by Kiyosaki and Sharon Lechter. It has been on the New York Times Best Seller List for over six years. More than 32 million copies of the book have been sold in over 51 languages across more than 109 countries. Kiyosaki tweeted Thursday: Raising interest rates will crash stocks, bonds, real estate, & $ U.S. dollar. Next crash: $1 quadrillion derivatives market. $1 quadrillion is $1 thousand trillion. The Federal Reserve raised interest rates by 25 basis points (bps) on Wednesday. While a number of people expect the Fed to start cutting rates soon, Fed Chair Jerome Powell said that rate cuts are not in the Fed's base case. This was not the first time Kiyosaki has warned about stocks, bonds, real estate, and the U.S. dollar crashing. Last week, the famous author discussed a 'crash landing ahead' as bank bailouts began following the collapse of major banks, including Silicon Valley Bank and Signature Bank. He also predicted the end of the U.S. dol...
---
Digital Real Pilot to Run on Ethereum-Compatible, Permissioned Blockchai...


According to the Central Bank of Brazil, the digital real pilot project will use an Ethereum-compatible, permissioned blockchain for the issuance of the tokenized version of the country's currency. Hyperledger Besu, the open-source platform elected for the tests, will allow the project to run without any licensing costs and to deal with maintenance costs later, if the platform is definitely chosen. Tokenized Digital Real Pilot to Use Ethereum-Compatible Hyperledger Besu Brazil continues to move forward with its plan of delivering a working version of its own central bank digital currency (CBDC), the digital real, for the end of 2024. According to reports, the central bank of the country chose Hyperledger Besu, an open-source, Ethereum-compatible blockchain platform, as the base upon which to run the tokenized version of the digital real. Local analysts believe the compatibility with Ethereum might bring a slew of third parties to develop applications and services using the tokenized digital real, opening the economic playing field to more competition. However, this could also minimize the role of banks in the new digital economy. On this, JC Bombardelli, CTO of ed-tech startup Gama Academy, stated: I don't think it's a total nod to the defi world because that would mean giving up a lot of controls that the central bank would never want to have. Another reason for choosing Hyperledger Besu would be its open-source origins, which would allow the government to use it wi...
---
Hexa Raises $20.5 Million to Take Real Objects to the Metaverse


Hexa, a 3D modeling company, has raised $20.5 million in its latest funding round to facilitate the task of bringing products into the metaverse. This new injection will ostensibly allow the company to expand its current workforce involved in engineering and business tasks, to improve the workflow of the company. Hexa Raises $20.5 Million in Series A Funding Round Hexa, a 3D modeling company, has announced the results of its Series A funding round, raising raised $20.5 million. The round, which saw the participation of Point72 Ventures, Samurai Incubate, Sarona Partners, and HTC, will allow the company to extend its current workforce to tend to the growing number of customers seeking its services, which tripled this year. Hexa, which is already working with stores like Macy's, Logitech, and Unity, the gaming engine, consists in taking real products to metaverse worlds. This modeling process is semi-automatic, using AI algorithms and engineers to transform a catalog of 2D images, like the ones used by conventional catalog stores all over the internet, into 3D assets, easing the entry of these parties into the metaverse. The tech has different uses, from creating complete metaverse stores to helping gaming engines like Unity to populate their assets for third parties to use them in their own experiences. Jonathan Clark, CTO of Hexa, gave a little insight into this process. He explained: Taking a product library, converting it to 3D, inspecting it, and deploying it is a ...
---
Spain a Hotbed for Cryptocurrency Real Estate Deals, According to Study


A recent study indicates that Spain is one of the hottest countries regarding real estate offerings that can be paid with cryptocurrency. The report, prepared by Forex Suggest, found that Spain is the country with the most properties available for crypto, followed by Thailand, Portugal, and the UAE. Spain Ranks First Among Countries With Properties on Sale for Crypto A recent study made by Forex Suggest, which examined which countries had the most properties on sale for cryptocurrency, found that Spain was the hottest destination for real estate crypto investors. The study, which aggregated properties available in specialized crypto real estate portals, found that 289 properties were available to purchase with crypto in Spain alone. The report explains that the properties offered are mostly located in the cities of Alicante and Marbella, and more urban properties are in the city of Barcelona. This number puts the country at the forefront of all other nations by a significant number. Second to Spain is Thailand, with 227 properties available, and a popular cryptocurrency haven, Portugal, ranks third with 130 properties available. Also, the report found that the country with the most expensive prices of properties available to buy with crypto was Canada, averaging almost 250 bitcoin per property, while properties in the Philippines have an average price of a little more than 15 bitcoin, being the cheapest around the world. El Salvador, a country that ha...
---
Brazilian Digital Real Passes Public Blockchain Pilot Test With Flying C...


A tokenized version of the digital real, the Brazilian central bank digital currency (CBDC), has passed a public blockchain pilot test successfully. The test, which was carried out by Mercado Bitcoin, a local exchange, using the Stellar network, shows that the digital real token can be used in public blockchains following all compliance rules set by Brazilian laws. Digital Real Completes Stellar Blockchain Test The digital real project, a Brazilian initiative for building a central bank digital currency, is advancing toward its possible issuance. Mercado Bitcoin, a local exchange, informed that a series of pilot tests designed to examine the interconnection of a tokenized version of the digital real, was conducted successfully. The tests used the Stellar blockchain as a public blockchain, and included all of the steps that a regular user would have to conduct for the use of a tokenized, on-chain version of the digital real, and included traceability, know your customer and antifraud procedures, derived from a digital decentralized identity system. The digital identity tasks were conducted by Clearsale and CPQD, which handled ID and fraud prevention processes in order to make these transactions compliant with Mercado Bitcoin Pay, the tool used by Mercado Bitcoin to process the transactions. According to the institutions behind this test, this success shows that public networks such as the Stellar blockchain can serve as proxies for the operation of the digital real. On th...
---
US Markets Tumble as Real Estate Weakens, Putin Suspends Nuclear Treaty,...


On Tuesday, all four major U.S. benchmark stock indexes fell as real estate data showed home sales dropped by 0.7% last month and Russian President Vladimir Putin suspended the nuclear arms control treaty with the United States. Additionally, the chief U.S. equity strategist at Morgan Stanley said the stock market is in a 'death zone' and could drop another 26%.Investor Fears of a Prolonged Recession Swell, U.S. Tensions With Russia Further Disrupt Global Markets On Tuesday, markets traded lower compared to the previous day as investors have been shaken by the current macroeconomic backdrop. The National Association of Realtors (NAR) published a report on Tuesday showing the U.S. real estate market weakening, with home sales slipping 0.7% in January. The price of gold and silver as well as the crypto economy dropped, with the latter shedding 1.37% over the last 24 hours, down to $1.11 trillion. Stocks followed the same pattern, with all four major stock indexes (DJI, GSPC, IXIC, RUT) dipping 1.9% to 2.79% lower. The NAR report, coupled with the continued elevated inflation, has investors worried that the U.S. Federal Reserve will continue to hike rates, and some think it could crush the U.S. economy. Moreover, tensions between the United States and Russia rose significantly on Tuesday, and many believe we are on the brink of a third World War. Russian president Vladimir Putin suspended the New START Nuclear Treaty and put missiles on combat readiness. Putin said that the We...
---
Bank of Russia to Start Testing Digital Ruble With Real Users on April 1


The Central Bank of Russia plans to launch test operations with digital ruble transactions between real customers at the beginning of April. More than a dozen banks will join the upcoming stage of the pilot project, a high-ranking representative of the bank announced to Russian media. Russia's Monetary Authority to Trial Actual Settlements With Digital Ruble The Central Bank of the Russian Federation (CBR) is going to proceed to the next phase of the digital ruble pilot project on the first day of April. Testing will involve real transactions with the new form of the national fiat, Deputy Governor Olga Skorobogatova told journalists. The plan is to start with transfers between individuals and payments between trade and service companies, the top official detailed. Skorobogatova emphasized that these will be "real transactions" and "real customers" of 13 banks that are ready to take part. However, she also noted that the initial number of these transactions, as well as the number of participating clients, will be limited. Ordinary customers will not be able to participate in the testing at the first stage, the banker said on the sidelines of the Cybersecurity in Finance forum in Yekaterinburg. Quoted by the Tass news agency, Skorobogatova elaborated that upon completing the tests, the regulator will be able to determine how to scale the use of its central bank digital currency (CBDC). She also remarked that the participating banks have passed all...
---
Central Bank of Brazil President States Digital Real Pilot Is Imminent


The president of the Central Bank of Brazil, Roberto Campos Neto, has clarified the status of the development of the Brazilian central bank digital currency (CBDC), the digital real. Campos Neto stated that the pilot test will start now and that banks will have to digitize more of their balances in the future.Pilot Tests for Digital Real Imminent Brazil is making strides in developing its central bank digital currency (CBDC), and the design of its architecture. Roberto Campos Neto, president of the Central Bank of Brazil, recently detailed the advances that the institution has made in building the foundation for the operation of the proposed digital real currency. In a conference organized by Brazilian bank BTG Pactual, Campos Neto stated that the pilot tests for the digital real would be starting 'now,' and that the project was receiving significant assistance from private banks. Campos Neto estimates that the full development route for the project should be ready for December 2023, when his mandate as president of the bank ends. Campos Neto also commented that the implementation of the currency will make banks keep more digitalized assets as part of their balances. The Brazilian CBDC model implies that each bank will be able to issue this currency backed by regulated deposits. A New Vision for Finance Campos Neto also elaborated on the vision he has for the complete digital financial system that he envisions for Brazil in the coming years. For Neto, the digital real is jus...
---
Central Bank of Brazil to Test Security and Transaction Privacy Levels o...


The Central Bank of Brazil will focus its first digital real tests on determining the levels of privacy and security that can be achieved with the proposed central bank digital currency (CBDC) infrastructure. The tests will be conducted later this year and will set up a simplified operation to transact with a still-to-be-determined tokenized asset. Central Bank of Brazil to Launch Digital Real Test Operation Later This Year The Central Bank of Brazil is accelerating the digital real project, getting close to its pilot test phase. The institution announced that it would be conducting a series of operative tests to check the functionality of the proposed architecture for the system. Fabio Araujo, the coordinator of the digital real project at the Central Bank of Brazil, explained that security and privacy would be two of the most important areas to be examined with these tests. Araujo told Broadcast: We are going to simplify the operation, but we are going to have several participants exchange information to see the degree of security and privacy that we can bring to the system. The pilot is focused on that. Araujo explained that the objective behind this test would be to determine if the transaction information leakage derived from the system is compatible with current regulatory requirements. Test Details The tests described by Araujo would start after the current laboratory phase of the digital real, which is currently being conducted as a part of the LIFT cha...
---
Commodity Strategist Mike McGlone Says Cryptocurrencies May Be Facing Th...


Bloomberg Intelligence's senior commodity strategist Mike McGlone has warned that 'cryptos may be facing their first real recession.' The Federal Reserve tightening despite the risk of a recession 'could be a primary headwind for most risk assets, notably cryptos,' he added.'Cryptos May Be Facing Their First Real Recession' Bloomberg Intelligence (BI), the research arm of Bloomberg, published its February 2023 crypto outlook last week. BI's senior commodity strategist Mike McGlone tweeted Sunday: Cryptos may be facing their first real recession, which typically means lower asset prices and higher volatility. 'The last significant U.S. economic contraction, the financial crisis, led to the birth of bitcoin, and the possible coming economic reset may mark similar milestones,' he added. Regarding 'how much price pain will be before longer-term gains resume,' the report details, 'Our graphic shows the Nasdaq 100 at parity with [bitcoin's] 200-week moving average, relatively lofty based on the history of U.S. recessions,' elaborating: We don't expect the crypto market to be spared if the risk asset tide continues to recede. Fed Tightening 'Could Be a Primary Headwind' for Cryptocurrencies 'Central bank actions have delayed impacts, and most risk assets fall in recessions. That could spell trouble for cryptos, which are among the riskiest,' Bloomberg Intelligence noted. 'The crypto low may have come with FTX's demise, but a scenario more akin to the collapse of Lehman Brothers is ...
---
FTX Discovers $5.5B in Liquid Assets — Debtors Explore Ways to Max...


On Jan. 17, 2023, FTX Trading Ltd. and affiliated debtors updated the public and detailed that the firm's current administrators have discovered $5.5 billion of liquid assets to date. Top-level executives, including the new FTX CEO and chief restructuring officer, John J. Ray III, met with the bankruptcy case's committee of unsecured creditors to share the news.FTX Uncovers $5.5 Billion in Liquid Assets Through 'Herculean Investigative Effort' FTX has discovered $5.5 billion in liquid assets, according to a press statement released at 2:40 p.m. Eastern Time, Tuesday. The debtors, including FTX CEO John J. Ray III, announced that the team identified the funds through a 'herculean investigative effort.' The company's press release details that the team found $3.5 billion in cryptocurrency assets, $1.7 billion in cash deposits and roughly $3 million in securities. The press release further noted that the FTX team discovered $323 million was lost to unauthorized third-party transfers before the Chapter 11 bankruptcy filing was registered on Nov. 11, 2022. Furthermore, $426 million 'was transferred to cold storage under the control of the Securities Commission of The Bahamas,' the debtors' statement details. FTX debtors disclose that crypto assets currently held by FTX executives and the restructuring teams are also held in cold storage. 'We are making important progress in our efforts to maximize recoveries, and it has taken a Herculean investigative effort from our...
---
Brazil Could Launch Its Defi-Integrated Digital Real in 2024


Roberto Campos Neto, president of the Central Bank of Brazil, has stated that the digital real project, the Brazilian central bank digital currency (CBDC) could be launched in 2024. Campos Neto also remarked on the benefits the digital currency system might bring as it is integrated with traditional finance structures and decentralized finance (defi) institutions. Digital Real Might Be Ready in 2024, According to Roberto Campos Neto Brazil is one of the countries that has made significant advancements in the field of central bank digital currency (CBDC) in the last year. While there is currently no official date for the issuance of the digital real, Roberto Campos Neto, president of the Central Bank of Brazil, has hinted at a possible launch of the currency in 2024. At a Dec. 13 event, Campos Neto stated: In 2024, I would like to have a release. There are still many challenges to reach this schedule, but this is our vision, our goal. Campos Neto considers this to be possible if the test-trial run for the digital real starts in 2023, concluding that same year. However, he also recognizes that there are many challenges on the roadmap that could delay the completion of the project. Digital Real to Integrate Defi in Brazil Campos Neto also made reference to the integration of the digital real with other traditional and decentralized finance-based structures. One of the tasks that the bank is focusing on is the implementation of a model that includes the digital real...
---
Report Suggests FTX's Tokenized Stocks Might Not Have Been Backed 1:1, S...


On Dec. 4, 2022, a report details that FTX-based synthetic stocks may have been used to manipulate the value of AMC shares. In May 2021, FTX offered 36 tokenized stocks but speculators believe it's questionable whether or not the firm actually held the real stocks in the first place.FTX Listed 36 Synthetic Stocks and Minted Hundreds of Thousands of Tokenized Shares, Report Questions Whether or Not the Firm Actually Owned the Stocks FTX has been under the microscope ever since the exchange collapsed during the first week of November 2022. Since then, there's been a lot of information to process and new information released. On Sunday, a report details that tokenized stocks listed on FTX may have been used to 'manipulate the price of AMC shares.' The publication thechainsaw.com and its report show that while FTX's terms of service said the firm's synthetic stocks were backed 1:1, that may not have been the case. 'FTX listed wrapped AMC token[s] for trading on its synthetic derivatives trading platform,' Chainsaw's Twitter account details. '[Etherscan.io] currently shows that there are 545,000 synthetic AMC tokens on the Ethereum blockchain. FTX claimed that the underlying stocks were custodied with asset manager [CM Equity AG],' Chainsaw's tweet adds. The publication's Twitter account continued: However, a recent rectification from CM Equity shows that the firm terminated its relationship with FTX in December 2021, which means that FTX lied about the custody of AMC tokens for t...
---
President of Bank of Brazil Shows 'Open Finance' Digital Real Concept Fe...


Roberto Campos Neto, president of the Bank of Brazil, explained the role that the Brazilian central bank digital currency (CBDC), the digital real, might play in the future of personal finance. At an event, Neto explained the concept of 'open finance,' showing a 'super app' that featured PIX (a payments network) functionality, and also integration with other stablecoins already available. Digital Real Might Connect Directly With Cryptocurrencies The proposed Brazilian CBDC, the digital real, is ostensibly growing to have more and more functions. Roberto Campos Neto, president of the Bank of Brazil, showed the concept the bank has for the finished version of the currency. On Nov 25. at an online event, Campos Neto introduced the ideas that the institution has for the currency, under the 'open finance' name. This idea includes the integration of the digital real, which is still under development, with traditional and decentralized financial structures and institutions. A 'super app,' that will allow customers to hold stablecoins and the CBDC, was also shown in the event, showcasing the connection the system will have with the already available PIX payments network. On the app mockup, Campos Neto clarified: This is basically a teaser of what this integration I'm talking about will be. Instead of having several apps on your cell phone, from several banks, you will have some kind of integrator. In this way, the app will allow the users to have a complete picture of the...
---
FTX and its Employees Went on Real Estate Buying Spree Across Bahamas: R...


FTX, its former chief Sam Bankman-Fried's parents, as well as senior executives of the fallen crypto exchange, purchased at least 19 properties worth almost $121 million in the Bahamas, according to new reports. Official property records verified by Reuters reveal that FTX bought luxury beachfront homes, including seven condominiums in a penthouse in a luxury resort called Albany, over the past two years. The total cost was almost $72 million. The properties' deeds show that the unit was to be used as 'residences for key personnel' of the crypto exchange. The Albany property was the most expensive deal and was worth $30 million, the documents of which were signed by the president of FTX Property, Ryan Salame. FTX's former head of engineering, Nishad Singh, its co-founder Gary Wang, along with Bankman-Fried, bought three apartments at One Cable Beach and a beachfront residence in New Providence. The documents of another home, built in the 1700s with beach access in Old Fort Bay, show Bankman-Fried's parents, Stanford University law professors - Joseph Bankman and Barbara Fried - as signatories, and the property was to be used as a 'vacation home.' While the mode of payment of these purchases is still not known, a spokesman for the professors asserted only that the duo had been trying to return the property to FTX before the bankruptcy proceedings. The new development surfaces just days after FTX's new chief executive, John Ray, revealed in a court filing that corporate ...
---
MATIC Price Prediction: Breakdown Might be the Real Deal, $0.70 Next?


MATIC price started a major decline from the $1.00 resistance zone. Polygon bears are in control and might aim more losses towards $0.70 in the near term. MATIC price started a major decline from well above $0.95 against the US dollar. The price is trading below $0.85 and the 100 simple moving average (4-hours). There is a major bearish trend line forming with resistance at $0.821 on the 4-hours chart of the MATIC/USD pair (data source from Kraken). The pair could continue to decline towards the $0.70 support zone in the near term. Polygon's MATIC Price Dives Earlier this month, polygon's price made an attempt to gain pace above the $1.0 resistance zone. However, MATIC struggled to gain bullish momentum for a move above $1.0. A high was formed near $0.972 before the price started a fresh decline. There was a steady decline, similar to bitcoin and ethereum. The bears were able to push the price below the $0.90 support zone and the 100 simple moving average (4-hours). Finally, the price broke a major support at $0.840 and traded as low as $0.7748. It is now consolidating losses near the $0.800 level. On the upside, an immediate resistance is near the $0.8210 zone. There is also a major bearish trend line forming with resistance at $0.821 on the 4-hours chart of the MATIC/USD pair. The trend line is near the 23.6% Fib retracement level of the recent decline from the $0.972 swing high to $0.7748 low. The first major resistance is forming near the $0.875 zone. It is n...
---
Gold Outshined Bitcoin This Month Climbing 6% Higher Amid US Real Estate...


This month, gold has outperformed bitcoin after crypto markets shuddered from the recent FTX collapse, and the precious yellow metal climbed 6.12% since the first of November. The U.S. housing market has shown weaknesses and October's U.S. inflation rate was lower than expected. Analysts believe these economic trends contributed to pushing gold's price up by 3.81% against the greenback on Nov. 10, 2022, after the U.S. Bureau of Labor Statistics published October's consumer price index (CPI).So Far Gold's Market Performance in November Has Outpaced Bitcoin's Bitcoin has seen better days as the leading crypto asset is down more than 18% lower than it was during the first of November. A great deal of the crypto asset's USD losses can be contributed to the FTX collapse and the chaotic aftermath that followed. An ounce of gold, on the other hand, has risen 6.12% higher than it was trading for on Nov. 1, 2022. On that day, a troy ounce of .999 fine gold's spot value was 1,647.50 nominal U.S. dollars. Today, the value of an ounce of .999 fine gold is roughly $1,748.49 per unit. Analysts, gold bugs, and economists are attributing some of gold's success during the past two weeks to the decline in U.S. real estate sales. The National Association of Realtors (NAR) reported on Friday that 'existing-home sales slumped 5.9% in October.' 'Existing-home sales faded for the ninth month in a row to a seasonally adjusted annual rate of 4.43 million. Sales fell 5.9% from September and 28.4% from...
---
Effective Altruism: Former FTX CEO's Alleged $40M Penthouse Listed for S...


In light of a recently published real estate listing, former FTX CEO Sam Bankman-Fried (SBF) is reportedly selling a 12,000-square-foot penthouse in the Bahamas for $39.9 million. Moreover, reports further detail that FTX Property Holdings spent roughly $74 million on real estate purchases in the surrounding Albany Bahamas oceanside district.Bahama Mansion Called the 'Orchid Building' Listed for Close to $40 Million This past weekend, the web portal seasidebahamas.com published a real estate listing that's reportedly tied to the former FTX CEO Sam Bankman-Fried (SBF). The property dubbed the "Orchid Building," is located on a 600-acre oceanside resort community called Albany Bahamas or Albany Resort. The asking price for the 12,000-square-foot penthouse is roughly $39.9 million, according to the listing, and the so-called effective altruist SBF's maintenance fees for the home are around $21,000. SBF's penthouse listing made waves on Twitter when it was shared by the Twitter account dubbed "Autism Capital." A large portion of the commenters on Autism Capital's thread mentioned SBF's so-called altruistic nature he boasted about on a regular basis. "Effective altruism housing," one person mocked in the Twitter thread. "That mansion screams effective altruism," another person wrote. Report Says FTX Property Holdings Spent $74 Million on Real Estate in the Bahamas, FTX Purchased Real Estate in Tokyo, Miami&...
---
Ambire and SwappinGifts Collab Brings Real World Goods and Services to C...


[PRESS RELEASE - Sofia, Bulgaria, 8th November 2022] Ambire Wallet has launched its latest plug-in integration and partnership: the swappin.gifts app is now available straight from the Ambire Wallet dApp Catalog. Ambire is the first open-source self-custodial smart contract wallet that focuses on improving the crypto user journey. The release is celebrated with an exclusive crypto-prize promotion for Ambire users. The promo event takes place between Thursday, the 3rd and the 17th of November, 2022. Plug-in Partnerships for Web3 The collaboration between the two Web3 products comes as a natural step for Ambire Wallet, who released its plug-in system and dApp Catalog earlier this fall. This transformed the smart contract wallet into a direct Web3 access point, offering a curated collection of popular dApps that users can interact with on twelve EVM chains, straight from their dashboard. swappin.gifts in the Ambire dApp catalog swappin.gifts is made by industry veterans, the product is an elegant solution that allows users to purchase from a selection of thousands of different gift cards with coverage in over 40 countries and supporting thousands of different crypto currencies over several blockchains. Built on Web3 and decentralized settlement rails swappin.gifts acts as a new and transformative off-ramp solution. The integration of the swappin.gifts dApp in the Ambire Wallet Catalog marks a partnership that opens crypto to real-life goods and services. With just a few clicks, ...
---
Robert Kiyosaki Warns Stocks, Bonds, Real Estate Will Crash as Fed Conti...


The famous author of the best-selling book Rich Dad Poor Dad, Robert Kiyosaki, has warned that stock, bond, and real estate markets will crash as the Federal Reserve continues to raise interest rates. Noting that the Fed will pivot, he advises investors to buy bitcoin.Robert Kiyosaki Recommends Buying Bitcoin Before Fed Pivot The author of Rich Dad Poor Dad, Robert Kiyosaki, has advised investors to buy bitcoin before the Fed pivots, reiterating that the Federal Reserve's interest rate hikes will destroy the U.S. economy. Rich Dad Poor Dad is a 1997 book co-authored by Kiyosaki and Sharon Lechter. It has been on the New York Times Best Seller List for over six years. More than 32 million copies of the book have been sold in over 51 languages across more than 109 countries. Kiyosaki tweeted early Saturday morning that the prices of gold and silver are plunging as the Federal Reserve continues to raise interest rates. He warned that rate hikes will kill the U.S. economy, cautioning that stock, bond, and real estate markets will crash. He stressed that the Fed will pivot, advising investors to buy gold, silver, and bitcoin before the Fed pivot occurs. Many economists and strategists have predicted that the Fed will not pivot anytime soon. Strategists and fund managers told Reuters' Global Market Forum Friday that a Fed pivot is not on the horizon even as over-tightening risks loom. They believe that there is a greater chance of the Federal Reserve raising interest rates too far...
---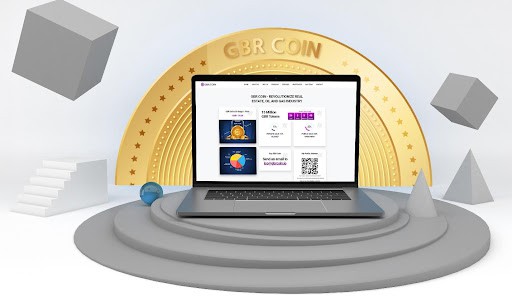 A Dubai Real Estate Company Is Cranking Up Its Crypto's Utility


[PRESS RELEASE - Please Read Disclaimer] Meta Description: NFT, ICO, Initial Coin Offering, Crypto, Web3, Crypto Investment, Crypto Real Estate GBR, a blockchain-based ecosystem with a focus on the real estate, gas, and oil industries, officially launched its Initial Coin Offering (ICO) just a few days ago. Through the project's official website, early investors are now able to purchase the project's native crypto token, GBR Coin (GBR). GBR is an all-inclusive Web3 framework for the real estate, gas, and oil industries. The team behind the project has made significant strides over the past couple of months towards their goal of becoming the leading crypto payment gateway in these industries. Investors that are keen to buy into the project during this early stage will need to act quickly since the team has shortened the duration of their ICO to 2 months. This comes after it was initially planned to remain open to pre-sale investors for the next 4 months. The GBR team intends to utilize distributed ledger technology to overcome some of the major obstacles in the gas, oil, and real estate industries. Issues such as the lack of transparency, inadequate data security, turtle-paced transaction processing times, and much more are just some of the main issues identified by the team and addressed by the GBR platform. Token holders will be able to perform transactions within the GBR ecosystem using the GBR token, which is minted on the Polygon (MATIC) blockchain - an Ethere...
---
Sumotex Presale Goes Live, Spearheading $250M TVL Tokenisation Worth of ...


[PRESS RELEASE - Kuala Lumpur, Malaysia, 26th September 2022] SUMOTEX is a revolutionary coin that is currently in its presale status. The project is developed on the vision of the cofounders of bringing web3 into real estate and institutional finance. Started out as an NFT project on the IoTeX blockchain, Sumotex has quickly gained traction and popularity within the ecosystem and has risen to become one of the top projects. The protocol solves one of the largest and most pressing issues that is long present in real estate and institutional finance, liquidity. Sumotex AssetFi protocol tokenizes off-chain assets such as real estate, bonds, company shares and investment funds. Sumotex calls it (Tokenise-to-earn), where everybody will be able to tokenize their real estate/ real-world assets on the protocol where INSTANT liquidity is achieved. It is already proven as there are used case with Sumotex where they will be tokenizing a portfolio of real estate in Malaysia worth 2.5mil USD. The CEO of Sumotex, Dexter mentioned: "We are finalizing the details of a mega tokenization project on our protocol worth 250mil USD. It will be a mixed development with a Development Value of 1.1 Billion US.' The blockchain community has never seen anything like this where liquidity is achieved almost instantaneously. In Sumotex's roadmap, Sumotex has also mentioned that they will be issuing the world's first over-collateralized Real Estate back stable coin, where asset's owner will be ...
---
How Crypto is Evolving Luxury Real Estate in the USA


What if buying a piece of real estate wasn't a complex and time-intensive process? Dealing in real estate typically involves interacting with an intermediary, swimming through paperwork, and paying steep fees and commissions. Even with the latest advancements in technology, many jurisdictions still require real estate buyers and sellers to show up in person to execute their documents. Most often, this is due to notaries being required to see people physically sign documents, and while some notaries can do this task virtually, not all have the same capabilities. Now, with the help of cryptocurrency (specifically NFTs and smart contracts), the trajectory of real estate transactions is rapidly changing. We're talking about taking out the middleman and obtaining and transferring ownership with ease. Sales can even be made through sites similar to eBay, but with a new level of added security. In this writing, we will be specifically focusing on crypto's effect on the luxury real estate market. But first, let's start with the basics—how NFTs and smart contracts work. What is an NFT? NFTs, short for non-fungible tokens, are cryptographic tokens that can come in the form of many things (e.g., music, drawings, videos). Each NFT is 100% unique and cannot be replicated or replaced. Many times, NFTs represent digital ownership of something, such as a piece of digital art. In other instances, they can be representative of a physical item, such as real estate ...
---
Is the Rise of Digital Real Estate Worth the Hype? Insights into 3 of th...


Picture this! It's the mid-1980s. The internet, which was going to connect everyone around the world and revolutionize how they communicated, had just started, and everyone wanted a part of it. Fast forward to the early-mid 2000s, Facebook, Twitter, Flickr, and Tumblr had just arrived on the scene, and social media was born. Today, the Metaverse is the new kid on the block, and it just seems like people can't stop talking about how it is redefining the digital real estate landscape and how it will change how we interact with the internet, and each other, forever. But wait, 'Metaverse,' 'Digital Estate', what do those mean, and more importantly, what's the hype all about? What Is Digital Real Estate, and How Does It Relate to the Metaverse? Digital real estate is, simply put, property that exists on the internet. Traditionally, this used to be in the form of websites, social media accounts, or even email lists. However, today, digital real estate includes virtual spaces and assets in the Metaverse which you can own, lease, or develop, just like in the physical world. The Metaverse is a term used to describe the virtual world where people can interact with each other and with digital content in an immersive experience. This virtual world can take many forms, but it typically includes some combination of 3D avatars, virtual spaces, and other virtual assets such as in-world tokens. So, from having meetings with employees in a virtual office to selling digital art or fashion in a ...
---
TA: Bitcoin Price Breakdown Looks Real, Why BTC Could Dive To $18K


Bitcoin broke the key $19,500 support against the US Dollar. BTC is showing bearish signs and remains at a risk of a move towards the $18,000 level. Bitcoin failed to start a fresh increase and declined below the $19,500 support. The price is now trading below the $19,000 level and the 100 hourly simple moving average. There is a connecting bearish trend line forming with resistance near $19,420 on the hourly chart of the BTC/USD pair (data feed from Kraken). The pair could correct higher, but upsides might be limited above $19,500. Bitcoin Price Takes A Hit Bitcoin price failed to gain pace for a move above the $20,500 and $20,550 resistance levels. There were many failed attempts, sparking a downside reaction below the key $19,500 support zone. There was a sharp decline below the $19,500 support and the 100 hourly simple moving average. The price declined below the $19,200 and $19,000 levels. A low is formed near $18,670 and the price is now consolidating losses. It is now trading below the $19,000 level and the 100 hourly simple moving average. On the upside, an immediate resistance is near the $19,000 level. It is near the 23.6% Fib retracement level of the recent decline from the $20,171 swing high to $18,670 low. The next major resistance sits near the $19,400 level. There is also a connecting bearish trend line forming with resistance near $19,420 on the hourly chart of the BTC/USD pair. Source: BTCUSD on TradingView.com The trend line is near the 50% Fib retracement...
---
More REAL (

#REAL

) News