| | | |
| --- | --- | --- |
| | Ethereum Push Notification Service | #PUSH |
---
| | | | | |
| --- | --- | --- | --- | --- |
| PUSH Price: | $0.30 | | Volume: | $555.2 K |
| All Time High: | $8.95 | | Market Cap: | $14.3 M |
---
---
| | | | | |
| --- | --- | --- | --- | --- |
| Circulating Supply: | 47,373,510 | | Exchanges: | 8 |
| Total Supply: | 100,000,000 | | Markets: | 12 |
| Max Supply: | — | | Pairs: | 12 |
---
---
---
The price of #PUSH today is $0.30 USD.

The lowest PUSH price for this period was $0, the highest was $0.302, and the current live price for one PUSH coin is $0.30223.

The all-time high PUSH coin price was $8.95.

Use our custom price calculator to see the hypothetical price of PUSH with market cap of ETH or other crypto coins.
---
---
The code for Ethereum Push Notification Service crypto currency is #PUSH.

Ethereum Push Notification Service is 2.1 years old.
---
---
The current market capitalization for Ethereum Push Notification Service is $14,317,617.

Ethereum Push Notification Service is ranking upwards to #495 out of all coins, by market cap (and other factors).
---
---
The trading volume is medium during the past 24 hours for #PUSH.

Today's 24-hour trading volume across all exchanges for Ethereum Push Notification Service is $555,194.
---
---
The circulating supply of PUSH is 47,373,510 coins, which is 47% of the total coin supply.
---
---
---
---
---
---
---
---

Understanding Delivery Nodes


To fully grasp the concept of push notifications and messages, it is essential to first understand the role of delivery nodes in a communication protocol. Delivery nodes are endpoints where messages are sent and received. They can be physical devices, applications, or servers and are tasked with relaying messages from one point to another. In this blog post, we will explore the various types of delivery nodes and their involvement in push notifications. — Types of Delivery Nodes in Communication Protocols - Delivery nodes in communication protocols can be classified into the following categories: User devices, Application servers, Message brokers, Cloud messaging services, — User Devices:. — User devices are the most prevalent type of delivery node. These devices, including smartphones, tablets, and computers, receive messages from application servers and display them to the user. — Application Servers:. — Application servers serve as intermediaries between a user device and the message source, ensuring that messages are delivered to the correct device and that the device can display the message. They perform additional functions such as message processing and storage, and may also provide features like message filtering or user authentication. Application servers are primarily responsible for delivering messages to the intended recipients. — Message Brokers:. — Message brokers act ...
---

Push Protocol Selected as Communication Partner for dApp Store Kit!


Push Protocol is thrilled to announce that we have been selected as the communication solutions partner for dApp Store Kit! For Push, this means integrations from hundreds of potential new dApp store fronts that are planning to build with the dApp Store Kit and exposure to the millions of Polygon users who will interact with these dApps. We are extremely excited to be playing a critical role in dApp Store Kit stack and are looking forward to the integrations to come! — Breaking down: What is the dApp Store Kit? - dApp Store Kit allows anyone to build a dApp store in web3. Simple. More than that though, the Store Kit enables any dApp store to list every Polygon and EVM dApp, set their own rules for monetization/distribution/curation/governance, brand it as they see fit, and more. dApp Store Kit stack solves the problem of how Web3 dApps are discovered on mobile devices. For the longest time this has been dominated by centralized stores like Apple and Google. But now, the dApp Store Kit provides an enhanced web3 native alternative that addresses the shortcomings of its web2 counterparts by making dApp store building composable, permissionless, and interoperable. You can learn more about the dApp Store Kit and building with it here. A closer look at the dApp Store Kit stack — featuring Push as the communication solution. — How will Push be used? - As the chosen communications solution, all dApps building ...
---

Push Launches Wallet-to-Wallet Video Chat


Push Launches Wallet-to-Wallet Video Chat📹 - — Push Video is live, allowing web3 users to video chat without intermediaries.. — Today, Push Protocol is excited to announce the launch of Push Video! Push Video is the first wallet-to-wallet video chat that allows web3 users to video chat with each other live. Get started at app.push.org! Push Protocol began with push notifications to web3 in January 2022 on Ethereum. Since then, Push has expanded to Polygon and BNB Chain. In October 2022 at Devcon in Bogota, we announced the launch of Push Chat, our wallet-to-wallet messaging protocol. Since launch, Push Protocol has powered over 30M messages to 85,000+ users across 500+ integrations. Built on the success of Push Notifications and Push Chat, we're now excited to officially release Push Video! The web3 social media and chat ecosystem is expanding rapidly today, but Push Video has always been our plan. Back in our 2020 whitepaper, we referenced that decentralized video chat was on our timeline as a natural component to the web3 communication stack we built, starting with notifications. Also in Bogota, at Polygon Connect, we gave the community a preview of Push Video, which was then under development. Between Bogota and today's announcement, we've built off the success of Push Protocol notifications and Push Chat to expand the ecosystem of decentralized social networking. What can you do with Push Video? Well...
---

Enhancing Security and UX Through Communication | Push Notifications for Safe Wallet


We're excited to announce that Push protocol is integrating with Safe, the ultimate decentralized custody and collective asset management platform🎉🛡️ This integration is designed to take the Safe user experience to the next level. Now with Push notifications, Safe users can rest easy knowing they are in complete control and up to date on the status of their assets with real-time notifications to keep them informed. Safe is a collective asset management platform that provides a secure way for web3 organizations and users to manage their crypto funds. Unlike traditional wallets, Safe is a multi-signature smart contract wallet that allows users to define a list of owner/signer accounts and a threshold number of signers required to confirm a transaction. This feature makes Safe a popular choice for DAOs and other decentralized organizations that require the management of pooled funds. The addition of notifications through Push Protocol will enhance the accessibility of transparent infomation tied to the Safe platform. By allowing users to gain real-time insights into the status of their transactions, notifications will enable users to take timely action whenever need be. — Push X Safe: Empowering Secure Asset Management - As a trusted decentralized custody protocol, easier transparent communication is now an additional feature Safe users can benefit from. Enhanced by Push, Safe users can feel confident about alwa...
---

Join us for the ETHGlobal Tokyo Hackathon


おはよう東京~🌸 Let's push the boundaries of web3 communication by building something cool with Push at Japan's largest web3 hackathon in history, ETHGlobal Tokyo!. — A few weeks ago, we partnered with our frens at ETHGlobal for the Scaling Ethereum 2023 hackathon, where thousands of builders from around the world showcased their impressive work. Now, we're teaming up with ETHGlobal again for ETHGlobal Tokyo, and we're challenging you to inspire and surprise the community with your projects using Push Protocol, the most widely used communication protocol in web3. Be sure to also come hear our Founder and CEO Harsh Rajat speak at Pragma ETHGlobal Tokyo for a special announcement on a new feature that will revolutionize how social networks communicate… — Prize Breakdown - We're excited to award multiple prizes totaling $5k for the best and most creative use cases, including: $1,500 — Grand Prize for the most innovative project using Push Protocol, $750 — Best Use Case for Push Group Chat/video call integration, $750 — Best UX for Push integration (Push Notification and/or Push Chat), $2,000 — Pool Prize for top 10 projects, — Getting Started with Push Protocol - Since Push Protocol went live three years ago, builders from the web3 ecosystem have built a variety of creative and useful use cases with Push, including DeFi, DAO, NFT, and Tooling. We've put togethe...
---

March Monthly Recap


Welcome to another exciting month at Push! As we reflect on the past few weeks, we are thrilled to share some of the major milestones we've achieved in the world of decentralized communication. From the introduction of exciting new Push Chat and Notification features to the highly anticipated launch of Push Chat Mobile, we've been working hard to enhance the Push Protocol. Let's take a dive into everything that happened in March! — Development - We've been working hard to add new features and enhancements that will take your Push experience to the next level. The big news of the month is that web3 messaging via Push Chat is now available on mobile. Staying connected on-the-go has never been easier! With this new functionality, we're taking a big step forward in enhancing user-to-user communication in web3 and excited to see the ways users and protocols begin using it. But that's not all! We've also been making progress on several other exciting developments, including: Push Smart Contracts V2 security audit is currently under progress, We're constantly striving to improve our products which means working on new features in Group Chat as well as Push Dapp optimizations, We're also working on optimization and code refactoring for Push Nodes and adding more test cases to the Push SDK, We're in the process of migrating our documentation to Docusaurus, Released v1.5 of Push Channels so you can now mo...
---

Enhancing Governance Through Web3 Communication Tools ️


How Push Protocol can be leveraged to maximize community participation and enhance organizations that rely on decentralized governance.. — Push Protocol is ushering in a new era of sophisticated web3 middleware. We're enabling a more efficient, effective, and democratic decentralized ecosystem. As the backbone for communication and an essential layer of web3 infrastructure, Push Protocol streamlines decentralized coordination and elevates web3 governance structures. From seasoned web3 experts to those just beginning their journey into the decentralized world, Push Protocol is an indispensable tool for anyone looking to build and participate in the web3 ecosystem. Push is poised to be a driving force in the future of decentralized systems by enabling frictionless and permissionless collaboration, decision-making, and innovation. Push Protocol's robust and flexible utility empowers developers to break free from the constraints of traditional web2 infrastructure. This infrastructure is often relied on for web3-based systems. Through our web3 tools, developers can now create innovative applications and governance structures that tackle the coordination problem in web3. With its expansive array of possibilities, Push invites developers to bring the web3 vision to life through custom, creative solutions that deliver on the full potential of decentralized systems. Let's explore some examples. — Enabling Real-Time C...
---

Push Protocol ($PUSH) is Now Listed On Crypto.com!


We're glad to share that Push Protocol ($PUSH) is now listed in the Crypto.com App, one of the biggest exchanges in the US with over 80 million customers. Crypto.com App users can now purchase PUSH with USD, EUR, GBP, and 20+ fiat currencies, and spend it at over 80 million merchants globally using the Crypto.com Visa Card. To users of Crypto.com, we are excited to be increasing accessibility to our native token and look forward to new holders joining our growing community! Trade $PUSH now on Crypto.com You can also read the official announcement from Crypto.com here: crypto.com — About Crypto.com. — Crypto.com is one of the biggest exchanges in the world. Crypto.com is trusted by more than 80 million customers worldwide and is the industry leader in regulatory compliance, security, and privacy certifications Connect with Crypto.com: Website, Twitter, Telegram, and Reddit — About Push Protocol. — Push is the communication protocol of web3. Push protocol enables cross-chain notifications and messaging for dapps, wallets, and services tied to wallet addresses in an open, gasless, and platform-agnostic fashion. The open communication layer allows any crypto wallet/frontend to tap into the network and get the communication across. To keep up-to-date with Push Protocol: Website, Twitter, Telegram, Discord, YouTube, and Linktree. Push Protocol ($PUSH) is Now Listed On Crypto.com! was originally published...
---

Launch of The Push Ambassadors Program (English + Español)


Programa de Embajadores de Push protocol!. — 🔵EN | After a wonderful 2022 during which the Push team had the opportunity to participate in so many events and got to know hackers and frens from all around the world, we'd like to share some exciting news in our process to grow the Push DAO and work closer with the community. Today, we are excited to announce the Push Ambassadors Program💜 🗓️Begins April 3rd! The Ambassadors program is a unique initiative that allows individuals to represent Push in different ways. Being an ambassador is not just about promoting the brand, but it is also about building relationships with users and potential collaborators. Ambassadors are encouraged to engage with different communities, listen to their feedback, and provide valuable insights to Push. This feedback helps Push to improve its products or services and build a better user experience. 🔴ES | Tras un maravilloso 2022 durante el cual el equipo de Push tuvo la oportunidad de participar en muchos eventos y conocer hackers y amigos de todo el mundo, nos gustaría compartir algunas noticias emocionantes en nuestro proceso de hacer crecer el Push DAO y trabajar más cerca de la comunidad. Hoy, nos complace anunciar el Programa de Embajadores de Push💜 🗓️Empezando este 3 de Abril! El programa de Embajadores es una iniciativa única que permite a las personas representar a Push de diferentes maneras y no se trata so...
---

Push Protocol's Bug Bounty Program Goes Live!


Its official! The Push DAO has ratified the proposal to implement Push Protocol's Bug Bounty Program🎉 And the program starts TODAY! — How the Program works - The Program is structured to be as streamlined as possible by following just 3 steps: Step 1: Security researchers will submit their findings through the Official Form available here., Step 2: Designated Push Team members will review security vulnerabilities, analyze the report, and classify it according to severity., Step 3: The Push team will follow up with the reporter with results in no more than 1 week., The program includes 4 levels of severity on its scale: Critical Issues — have a serious and immediate impact in the protocol functioning and could impact numerous users. An example would be preventing notifications and/or chat from being sent, or affectation to fees collected through the protocol., High Issues — pose severe risks to individual users or Push's partners., Medium Issues — where the risk is relatively small and does not jeopardize users/protocols that interact with Push., Low/Informational Issues — do not pose an immediate risk but are relevant to security best practices., Rewards will be given based on the classification of the bug's severity, as well as the likelihood of the bug being triggered or exploited. This is to be determined at the sole discretion of the Push Protocol team. — Eligibility re...
---
---
---
SWIFT Data Shows Despite De-Dollarization Push, US Dollar Is Still the K...


The share of the U.S. dollar usage for international payments has risen to 42.71% in April, despite the push of some countries towards de-dollarization. The dollar remains the most used currency in international settlements, with the euro taking second place according to data from the Society for Worldwide Interbank Financial Telecommunications (SWIFT). U.S. Dollar is Still the Preferred Choice for International Settlements The U.S. dollar remains the most popular choice for making cross-border payments, even amidst a recent de-dollarization push from countries like Russia and China. According to data provided by the Society for Worldwide Interbank Financial Telecommunications (SWIFT), an organization that links banks from all over the world to make international settlements possible, the U.S. dollar was used in 42.71% of the international settlements completed during April, rising from the 41.74% registered in March. The U.S. dollar's involvement in international payments remains high even as the U.S. government has recently stepped in to save several banks from bankruptcy and is facing a potential shutdown if President Joe Biden and Congress fail to reach an agreement to lift the debt ceiling — an event that has the possibility of bringing an 'economic catastrophe' per Treasury Secretary Janet Yellen's statements. Euro Usage and Other Currencies The same data indicates that the use of the euro has reached only 31.74% of the payments during April, falling from t...
---
Chinese Autonomous Region of Guanxi to Adopt Digital Yuan in Push for AS...


The Chinese autonomous region of Guanxi, located in the south of China, will implement a wide adoption plan for the digital yuan, that includes a push for using it as a trade currency with countries part of the ASEAN bloc. This pilot plan looks to be part of the experimentation to step up the usage of the currency at an international level. Chinese Region of Guanxi to Push Digital Yuan Usage for Trading With ASEAN Nations The Chinese government is stepping up the pilot program of the digital yuan, its central bank digital currency, in a push to integrate it into trade settlements with countries of the Association of Southeast Asian Nations (ASEAN) bloc. According to reports from the local branch of the People's Bank of China (PBOC), the Chinese autonomous region of Guanxi will implement various functions of the digital yuan at a nationwide level, and will also pioneer some unique local functions. These local functions include usage of digital currency in the upcoming China-ASEAN Expo event to be held in September, and also in cross-border trade transactions with other Asian countries. While the digital yuan has been already tested in several cities and even used to pay wages before, this step looks to be one of the first that China is taking to internationalize its digital currency as a trade settlement tool. Undermining the Power of the Dollar The internationalization of the digital yuan has been interpreted as an avenue for undermining the usage of the U.S. dollar in...
---
Venezuela's President Declares Inevitable Shift Away From US Dollar in D...


Venezuelan President Nicolas Maduro has announced that Venezuela will shift away from using U.S. dollars in trade, emphasizing that the de-dollarization process is 'inevitable.' He described: "This is the path of Venezuela and the path of a free economy where currencies are not used to punish countries and impose sanctions.'Venezuela Shifting Away From USD in Trade The president of Venezuela, Nicolas Maduro, said on his weekly "Con Maduro +" program earlier this week that Venezuela will shift away from using the U.S. dollar in trade. Commending Zimbabwe for its initiative to issue gold-backed digital currency, he said (as translated from Spanish by Google): Many alternative initiatives to the dollar are emerging in the world. We could say that we are beginning to experience a sustained accelerated process of de-dollarization of the commercial world — of world trade. He added that it would be good for Venezuela to study these initiatives, emphasizing that the process of de-dollarization globally is 'inevitable.' The Venezuelan president, who previously expressed support for Latin America to have one single currency, proceeded to describe that as the world moves 'further toward equilibrium,' becoming 'more multipolar' and 'more pluricentric,' 'a basket of currencies will appear for trade, for financial functioning." He then condemned "the political use" of the dollar as the world's reserve currency and its associated financial sys...
---
10 Southeast Asian Nations Challenge Dollar Dominance With Push for Loca...


The leaders of 10 Southeast Asian nations, members of the Association of Southeast Asian Nations (ASEAN), have agreed to 'encourage the use of local currencies for economic and financial transactions.' The group comprises Brunei, Cambodia, Indonesia, Laos, Malaysia, Myanmar, Philippines, Singapore, Thailand, and Vietnam. This move will help them reduce their reliance on the U.S. dollar.Southeast Asian Countries' De-Dollarization Efforts The leaders of the Association of Southeast Asian Nations (ASEAN) gathered in Labuan Bajo, Indonesia, for the 42nd ASEAN Summit on May 10-11 under the chairmanship of the Republic of Indonesia. ASEAN members comprise Brunei, Cambodia, Indonesia, Laos, Malaysia, Myanmar, Philippines, Singapore, Thailand, and Vietnam. The summit was chaired by H.E. Joko Widodo, president of Indonesia. An official declaration released by the chairman at the conclusion of the summit states: "We adopted the ASEAN Leaders Declaration on Advancing Regional Payment Connectivity and Promoting Local Currency Transaction to foster bilateral and multilateral payment connectivity arrangements to strengthen economic integration by enabling fast, seamless, and more affordable cross-border payments across the region." The declaration continues: We commit to encourage the use of local currencies for economic and financial transactions among ASEAN member states to deepen regional financial integration and promote the development of currency market in local cur...
---
Push to Use National Currencies in SCO Cannot Be Stopped, Russia's Lavro...


Efforts to transition to trade in national currencies in the Shanghai Cooperation Organization (SCO) can no longer be stopped, according to Russian Foreign Minister Sergey Lavrov. During a meeting with his colleagues in India, Moscow's top diplomat also discussed the similar initiative within BRICS.Sergey Lavrov Convinced SCO Countries Will Switch to National Currencies, Won't Rule Out Single Fiat There is understanding about increasing the use of national currencies in settlements between the member states of the SCO, Russian Minister of Foreign Affairs Sergey Lavrov said after conferring with counterparts in Panaji, capital of the Indian state of Goa. To achieve that, Lavrov believes participants can apply practices that are being formed in the Eurasian Development Bank, the Asian Bank for Reconstruction and Development, and the New Development Bank established by the BRICS bloc. 'All this was discussed. All of this is very relevant. All this is now being considered by the relevant departments, ministries of finance, central banks," Lavrov was quoted as saying by the Tass news agency. He also emphasized: This work is underway, and, in general, it cannot be stopped. The head of the Russian diplomacy also reminded about the proposal put forward by President of Brazil Luiz Inacio Lula da Silva on the transition towards payments in national currencies in the BRICS group of emerging economies (Brazil, Russia, India, China, and South Africa). The topic has been...
---
Regulatory Uncertainty and Banking Crisis Could Push Investors Outside t...


Jeremy Allaire - CEO of Circle Internet Financial Ltd. - argued that US investors could soon relocate due to the lack of proper regulations and the growing banking crisis. The collapse of Silicon Valley Bank (SVB) in March caused severe issues for the stablecoin issuer. USDC de-pegged from its $1 fixed valuation to as low as $0.87 after Circle revealed a massive $3.3 billion exposure to the financial institution. However, it coped with the problem, assuring that investors won't be affected. 'Critical Moment' in the US In a recent interview for Bloomberg, Allaire suggested that America's regulatory challenges and shaking banking system could prompt investors to 'de-risk out of the US:' 'We are seeing a huge amount of concern globally about the US banking system. We are seeing concern about the regulatory environment in the US.' Jeremy Allaire, Source: CNBC The numerous catastrophes last year, including the Terra crash and the FTX meltdown, have left a dark stain on the entire cryptocurrency field, whereas many believe those events happened due to the lack of proper supervision. Allaire thinks the US government should act quickly, highlighting the progress that the European Union, Singapore, and Hong Kong have achieved lately: 'It's a critical moment here in the US, and, as I like to say, it's really a moment for Congress to step up.' Another well-known individual from the crypto industry who supports that thesis is Coinbase's CEO - Brian Armstrong. He recently...
---
BRICS De-Dollarization Push, China, and Crypto Threaten US Dollar's Domi...


Fitch Solutions' global head of country risk has named the rising adoption of cryptocurrencies, the de-dollarization efforts by the BRICS countries, and China's rising 'economic might' as key factors that erode the U.S. dollar's dominance over time. He cautioned that China will 'exert more influence in global financial institutions and trade.'Analyst Explains Why U.S. Dollar's Dominance Is at Risk Fitch Solutions' global head of country risk, Cedric Chehab, explained why the U.S. dollar's dominance is declining in an interview with CNBC on Sunday. Fitch Solutions provides financial information services; it is a division of Fitch Group that includes Fitch Ratings, a global leader in credit ratings and research. The analyst explained that 'Any reduction in the status of the U.S. dollar is going to be a slow erosion rather than a paradigm shift," adding: We're gonna see that dollar dominance erode over time. Chehab named three key reasons why the USD dominance is eroding. The first concerns China. He detailed: 'China is the largest trade partner of most economies, and as its economic might continues to rise, that means that it'll exert more influence in global financial institutions and trade, etc.' Secondly, he explained that several economies want to diversify. Russia, for example, has been trying to delink itself from the U.S.-led financial sector, he described, noting that the sanctions imposed by Western countries have accelerated the efforts. Chehab also mentioned th...
---
BRICS Nations Push to Expand Global Influence to Counter the West's 'Des...


The BRICS nations are focusing on increasing their international roles and "enhancing coordination on key multilateral platforms," Russia's Minister of Foreign Affairs reportedly revealed after a meeting with BRICS ambassadors. He stressed "the need for joint efforts to counter destructive actions aimed at destroying the established security architecture."BRICS Seeks Expand Global Influence Russia's Minister of Foreign Affairs, Sergey Lavrov, stressed the need for joint efforts to counter Western countries' 'destructive actions' on Monday at a meeting with ambassadors from the BRICS countries, Russian news agency Tass reported. The BRICS nations consist of Brazil, Russia, India, China, and South Africa. According to a statement released by the Russian Foreign Ministry at the conclusion of the meeting: Lavrov stressed the need for joint efforts to counter destructive actions aimed at destroying the established security architecture, being undertaken in line with the Western countries' neo-colonial policies. During the meeting, the ambassadors discussed the development and strengthening of strategic partnerships within the BRICS framework, the statement details. 'Current issues on the global agenda were examined with an emphasis on the inadmissibility of eroding the central role of the United Nations,' the Russian ministry explained, adding: There was a general focus on increasing the international role of BRICS and enhancing coor...
---
A Look at the Fed's Recent Custodia Bank Denial and the Central Bank's P...


Over the past century, the number of American banks has significantly decreased, dropping from 30,000 banks in 1921 to 4,997 U.S. banks in 2021, according to data from the Federal Reserve. Recently, the U.S. central bank denied Custodia Bank of Wyoming, a financial institution that holds $1.08 for every dollar deposited by customers. Although there appears to be a need for such a bank after the collapse of three major U.S. banks, the Federal Reserve stated that board members have 'heightened concerns' about institutions with plans to focus solely on a narrow sector.The Fed's Explanation on Why it Denied Custodia Bank Highlights Adversity to Crypto-Asset Sector Shortly before the collapse of Silvergate Bank, Silicon Valley Bank, and Signature Bank, the Cheyenne, Wyoming-based financial institution, Custodia Bank, was denied membership in the Federal Reserve System. The Federal Reserve Board specified that the application submitted by Custodia was 'inconsistent with the factors required by law.' This week, the Fed published its explanation as to why it rejected the Wyoming bank. Custodia would be distinct from the numerous banks currently in operation, as it holds a complete reserve and more to cover deposits. A statement from Custodia published on March 24 highlighted the need for a bank that operates in this manner, following the collapse of several banks. 'Historic bank runs in the last two weeks underscore the dire need for fully solvent banks that are equipped to serve fas...
---
Why is XRP Increasing? Bulls Attempt to Push Above $0.4 (Ripple Price An...


Ripple's price has increased in the last few days, while Bitcoin has fallen. However, the price is yet to break above any significant resistance level, and the market structure cannot be considered bullish at this time. Technical Analysis By: Edris XRP/USDT Daily Chart The price has been climbing in the last three days and is currently testing both the 200-day and 50-day moving average lines, located around the $0.4 level. In the event that it breaks above these MAs, the key $0.43 area would be the next resistance level. On the other hand, a bearish rejection would likely lead to a drop toward the $0.3 level in the coming weeks. Note that the RSI indicator has also risen above the 50% threshold, which could be considered a bullish signal in the short term. Source: TradingView XRP/BTC Daily Chart Against Bitcoin, things are looking even better for XRP as the price has broken past the 50-day moving average near the 0.000017 BTC mark and is currently climbing above the 0.000018 BTC resistance level. In case of a valid bullish breakout, a continuation towards the higher boundary of the large descending channel would be expected. However, the RSI indicator is approaching the overbought area, which should be considered a caution signal that a fake breakout may be bound to occur. Source: TradingView The post Why is XRP Increasing? Bulls Attempt to Push Above $0.4 (Ripple Price Analysis) appeared first on CryptoPotato.
---
Bitcoin Falls Further From $22K But XRP Surprises With a Push to $0.4 (M...


Bitcoin's price failed to recover throughout the past 24 hours. Quite the contrary - it continued bleeding out slowly and reached an intraday low at around $21,580 (on Binance). The majority of the market is also charting mild declines as the trading volume across the board diminishes. However, there are some exceptions. Bitcoin Slips Further Away From $22K Bitcoin's price is currently trading at slightly above $21,600, having charted an intraday low at $21,580 (on Binance). This is a decline of around 1.3% on the day on relatively low volume. Source: Binance The volatility picked up on a couple of occasions yesterday but failed to produce any meaningful differences. The Chairman of the US Federal Reserve - Jerome Powell - testified before the Financial Services Committee and reiterated that the inflationary pressures are currently higher than what the Fed had previously expected. This suggests that another 50bps hike could in play, but it appears that the markets had braced for it beforehand. That said, BTC increased to around $22,200 but started losing steam since then. XRP Approaches $0.40 Ripple's XRP is the most obvious outlier in the past day, as the cryptocurrency has gained around 3% and is now approaching the pivotal level of $0.40. It's interesting to note that this takes place while the majority of other major coins are trading in the red. Source: Quantify Crypto Ripple is, in fact, the best performer among the top 100 cryptocurrencies by means of total market capi...
---
Democratic Senators Push Against Meta's Idea of Bringing the Metaverse t...


Meta, the social network company, is getting some pushback on its plan to market and bring Horizon Worlds, its flagship metaverse app, to teens. Democratic senators Ed Markey and Richard Blumenthal directed a letter to the company to halt these actions, citing concerns about the interactions that teens could have in Meta's virtual worlds.Meta Sees Opposition to Metaverse Adoption Plans for Teens Two Democratic senators have written a letter asking Meta to stop its recently reported plan of opening its metaverse world to teens. Ed Markey and Richard Blumenthal, Democrat senators from Massachusetts and Connecticut, criticize the idea of opening Horizon Worlds, Meta's flagship metaverse app, to teens 13 years and up, citing diverse factors that might endanger them through the interactions available in this virtual world. The letter differentiates between standard virtual reality experiences and Horizon Worlds, explaining that 'the cumulative set of immersive virtual reality experiences a teenager would confront on the socially-driven Horizon Worlds are distinct from their use of a virtual reality headset to, for example, play a specific single-player game. Inviting young teens into this environment, therefore, poses serious risks.' Markey and Blumenthal call for halting the plan to protect the health of these young users and their privacy in the metaverse, calling out the company for its previous mistakes involving this demographic. Meta's Teen Adoption Push The Wall Street Jou...
---
Market Watch:Bitcoin Unable to Push For $24K as Market Cap Sheds $15B


The past 24 hours saw the total cryptocurrency market capitalization lose around $15 billion in total. This came on the back of slight declines in the major cryptocurrencies such as Bitcoin, Ethereum, and others. It's interesting to see if this development suggests that the bulls are running out of steam or if they are simply preparing for another leg up. Bitcoin Price Unable to Push $24K Yesterday, BTC's price reached an intraday high of exactly $24,000 on Binance, as seen in the chart below. However, the level was fiercely defended by the sellers, and as soon as they stepped in, the cryptocurrency started declining. It plunged to about $23,200, but the buyers stepped in and pushed it to where it currently lies at slightly below $23,500. Source: TradingView The increased volatility also led to around $60 million worth of liquidated positions in the past 24 hours, according to data from Coinglass. The overall trading volume remains relatively low at about $60 billion. It's interesting to see how the market will shape up in the coming days as we enter into March - a month that has been historically bearish based on median performance. Altcoins Also Unable to Progress As mentioned above, the total cryptocurrency market cap declined by around $15B after the rejection of yesterday's push, and the following heatmap presents a clear picture of the reasons. Source: Quantify Crypto All of the major altcoins are currently trading in the red, albeit charting slight declines. MATIC is d...
---
Hong Kong's Crypto Push Could Have China's Backing: Reports


Is China experimenting with crypto in its backyard - Hong Kong? Over the last few months, the city has made some decisive moves to have a clear regulatory environment for crypto businesses in its jurisdiction. Hong Kong is the special administrative region of China with a separate legal system and control over its markets. As per local government officials, the city may start crypto trading for retail investors in June. This represents a sharp contrast to the ban on crypto trading and mining by China within its jurisdiction, implemented in 2021. China's Support of HK's Crypto Ambitions However, a new narrative to China's ban on crypto activities is available now. According to a Bloomberg report, Hong Kong's push to legal crypto trading may have quiet backing from China. The city, which has been a global financial and trade hub, began inviting crypto businesses in October. Many such firms that are now setting up their businesses in Hong Kong are those that had to wrap up their operations in mainland China after the ban. The coverage says officials of China's liaison office in Hong Kong are increasingly being seen at crypto business events and meetings in Hong Kong. Interestingly, these officials don't frown upon Hong Kong's push to become a global crypto hub. Rather, they are seen exchanging reports and business cards, and making follow-up calls, suggesting 'low-key support' to the city's initiatives in the crypto sphere. China's ban on crypto trading and mi...
---
Bitcoin Dipped Below $22K But Bulls Might Be Preparing Another Push High...


Bitcoin's recent rally has improved the overall sentiment among market participants. This change of scene has spurred a positive momentum across the industry as signs of a bull market start popping. Technical Analysis By Shayan The Daily Chart The $25K price region has been the most significant barrier in Bitcoin's path during the last eight months. Most recently, the price attempted to surpass this level and failed, resulting in a consolidation correction stage. However, after an impulsive surge, a correction phase is essential for the continuation of the rally, which usually is simultaneous with the formation of the pullbacks. Hence, the recent plummet can be considered a correction phase to form a pullback to the broken descending trendline, flushing out over-heated futures market positions and initiating another spike. Nevertheless, the $21K price level and the 50-day moving average, currently at $20.3K, are the primary support levels and could act as the next target for the recent decline. Source: TradingView The 4-Hour Chart On the 4-hour timeframe, the price began a slight bearish leg after being rejected from the $25K substantial resistance region and grabbed sell-stop orders below the $22.3K minor support level. Typically, the price tends to grab sell-stop orders below support levels during the correction stages of a bullish rally before continuing to surge. Furthermore, following the recent plummet, the price has reached a significant support region, con...
---
Bitcoin Price Spike May Push Rally To This Amount, Top Analyst Predicts


The recent surge in the price of Bitcoin has revived hope in crypto assets. To this point, pseudonymous crypto analyst Cheds stated that a massive rally might not be far-fetched for BTC soon. The crypto market struggled with rising inflation rates and other negative factors in 2022. However, in 2023, BTC has picked up positive price momentum, with some investors believing the worst days are over. Ched's prediction is bullish on the performance of BTC in the future. $BTC visual of this potential bull thesis on daily https://t.co/eUfkmAOx5N pic.twitter.com/UVOCTjctZl — Cheds (Trading Quotes) (@BigCheds) January 14, 2023 Cheds on Twitter gave his forecast on the BTC price based on his technical analysis. He stated that Bitcoin might see a bullish reversal. In his words, above $18,200 opens up the possibility of an inverse head and shoulders complex, multiple shoulders and head with neck base at $25,500. His optimistic forecast has Bitcoin soaring up to the $37,000 level, which will be a 76% increase from its current value. He suggested that fear of missing out (FOMO) will drive more traders to chase BTC rallies. Bitcoin also closed above its 200-day moving average. Ched labeled this move a sign of BTC's strength. He believes the altcoins will also spark to life once Bitcoin and Ethereum slow down to consolidate their positions. Tim Draper, a BTC bull, was more optimistic about the price movement of Bitcoin. His analysis predicted that Bitcoin would be worth $250,00...
---
ETH Stable Above $1300 But Can The Bulls Push Towards $1.4K Soon? (Ether...


Ethereum has been on a nice run over the last few days, as the price is slowly but consistently moving higher. However, market participants should remain cautious, as there are still more obstacles for the cryptocurrency to form a persistent rally. Technical Analysis By: Edris The Daily Chart On the daily timeframe, the price has finally broken above the 50-day moving average, following weeks of testing and failing. Currently, the $1300 resistance area was broken to the upside, as the bullish momentum is not fading away. In case of a confirmed breakout, the 200-day moving average, located around the $1400 mark, would be the next significant resistance level. A bullish breakout above the mentioned moving average would likely shift the sentiment to a more positive state, and a short-term uptrend would be highly probable. However, there is still a chance for a bearish rejection which could cause the price to drop toward the $1000 area if the 50-day moving average, trending around the $1200 mark, fails to provide strong support. Source: TradingView The 4-Hour Chart Looking at the 4-hour timeframe, more signs of concern are visible. Although the price has been rising rapidly over the recent days, it is yet to reach the $1350 resistance level. Its reaction to the mentioned level would indicate how the next few weeks would look for Ethereum and whether a recovery or another decline would occur. The RSI indicator, which has been in the overbought area for a while, is also flashing a ...
---
Bitcoin Price Remains In Bullish Zone For A Push To $18K, Here's Why


Bitcoin price started a downside correction from the $17,000 resistance. BTC found support near $16,750 and might soon attempt an upside break above $17,000. Bitcoin is showing bullish signs above the $16,600 and $16,750 levels. The price is trading above $16,750 and the 100 hourly simple moving average. There is a crucial bullish trend line forming with support near $16,750 on the hourly chart of the BTC/USD pair (data feed from Kraken). The pair could start a strong increase if there is a close above the $17,000 resistance. Bitcoin Price Remains Supported Bitcoin price attempted a decent upward move above the $16,800 resistance level. BTC even spiked towards the $17,000 resistance zone, but there was no clear upside break. A high was formed near $16,987 and the price started a downside correction. There was a move below the $16,800 support zone. The price declined below the 50% Fib retracement level of the upward move from the $16,615 swing low to $16,987 high. However, bitcoin price found support near the $16,750 level. The 61.8% Fib retracement level of the upward move from the $16,615 swing low to $16,987 high is acting as a support. There is also a crucial bullish trend line forming with support near $16,750 on the hourly chart of the BTC/USD pair. The pair is stable above $16,750 and the 100 hourly simple moving average. On the upside, an immediate resistance is near the $16,900 level. Source: BTCUSD on TradingView.com The next major resistance is near the $17,000 zo...
---
Bitcoin Volatility Will Spike By End 2022, Which Way Will It Push BTC?


Bitcoin is stuck at its current levels, but the market might begin moving again before 2023 makes its entry. The key factors shaping global markets are changing, and cryptocurrencies are bound to follow the general trend into the new year. As of this writing, Bitcoin trades at $16,800 with sideways movement in the last 24 hours. On higher timeframes, the cryptocurrency records a 6% loss. Other assets in the crypto top 10 by market capitalization are moving in tandem with BTC and record losses in this period. Bitcoin Investors Should Brace For Incoming Volatility Bitcoin and the crypto market are poised for volatile days during the holiday season. From now until the end of the year, markets will see less trading volume, making assets susceptible to sudden price movements. According to a report from crypto exchange Bitfinex, the number of active Bitcoin addresses is declining. This number has been trending to the downside across 2022. The chart below shows that the number of daily active addresses averaged 921,445 during this period, representing a decline of 1.1 million compared to 2021. This reduction in activity will contribute to the spike in volatility. The last week of the year has seen a steeper decline in activity, and trading volume, since 2013. In addition, the downside action Data since 2013 suggests that there is always a decline of 3-4 percent in the number of daily active addresses in the last week of the year compared to the ...
---
Meta Will Continue to Push Metaverse Investments in 2023 According to He...


Meta will continue to invest in VR (virtual reality) tech in 2023, according to statements made by Andrew Bosworth, head of Reality Labs, the metaverse division of the company. While Meta has made some changes and adapted to the current shaky economic atmosphere, Bosworth states that the company is still committed to its metaverse pivot. Meta to Continue Pushing Metaverse and VR in 2023 Meta, the social metaverse company, is planning to continue to develop metaverse and VR-related projects during 2023. In an article written on Dec. 19, Andrew Bosworth, head of the metaverse division called Reality Labs, explains that while the company has suffered major drawbacks due to the economic downturn, it will still be pushing its new vision forward. Bosworth stated: I can say with confidence that after one of the hardest years in the history of the company, Meta remains as committed to our vision for the future as we were on the day we announced it. Facebook's rebranding to Meta was announced on Oct. 28, 2021, changing the scope and focus of the company to making the metaverse a real place in which individuals will be able to socialize, find communities, and grow businesses. Bosworth believes this is the right thing to do to overcome the short-term thinking that he considers disastrous. Investments and Achievements The level of commitment of Meta to the metaverse is being affected by the recent round of layoffs that the company announced on Nov. 9, when 11,000 employees w...
---
Will This New Development Push The Chainlink Price To $7?


The Chainlink price has not reflected positive changes despite a major development in the altcoin's ecosystem. Over the last 24 hours, LINK has declined by over 4%. Even in the weekly window, the altcoin lost over 6% of its value. LINK had charted considerable gains in the month of November. The bulls, however, could not sustain the price action as the coin moved southward at the beginning of December. Chainlink's price has dropped below the $7 mark. For the coin to turn bullish, it must break past the aforementioned price zone. Investor interest has yet to echo on the daily chart. Chainlink is a blockchain oracle network that has launched its staking feature. This shall help to enhance the economic security of the platform's services as a whole. This development is supposed to be a vital part of its 'Chainlink Economics 2.0' effort, which is aimed at promoting better security and ensuring sustainable growth within the ecosystem. The technical outlook has displayed a fall in accumulation, and at the current price, LINK is trading at an 87% discount from its all-time high secured in 2021. Chainlink Price Analysis: One-Day Chart Chainlink was priced at $6.86 on the one-day chart | Source: LINKUSD on TradingView LINK was trading at $6.86 at the time of this writing. Although the altcoin was trading close to the crucial price resistance mark, it had to get past one important price ceiling to claim $7. Immediate resistance stood at $6.90. After breaking through the $7 mark, Chain...
---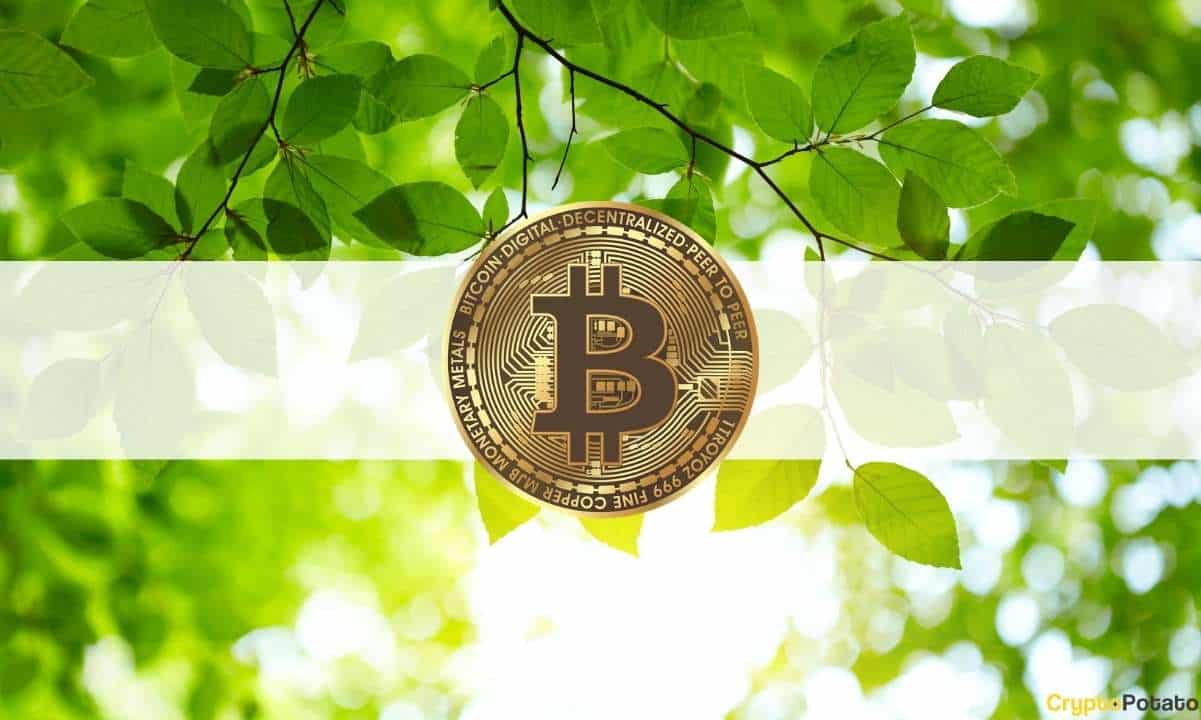 Bitcoin Reclaims $17K as Crypto Markets Push $900 Billion (Market Watch)


The markets have fared well with yesterday's speech of Fed Chairman Jerome Powell, and Bitcoin has so far been successful in reclaiming $17K. This has also pushed the total market capitalization toward $900 billion, adding close to $50 billion in the past couple of days. Bitcoin Price Reclaims $17K Bitcoin's price is trading well in the green, adding a total of 3% over the past week, where most of the gains happened in the last 48 hours. That said, it seems to have reclaimed the important $17K level and is currently trading at around $17,100 on Binance. Source: Binance via TradingView The latest move is in line with the speech of the Chairman of the Federal Reserve, Jerome Powell, who said that they are likely to keep hiking rates: We anticipate that ongoing increases will be appropriate. It seems more to me likely that the ultimate level of rates will need to be somewaht higher than thought at the time of the September meeting, and the summer of economic projections. Altcoins Faring Well, MATIC Leads with 5% Daily Gains Most of the altcoins are also faring relatively well, with a lot of them charting slight gains. Some of them are also slightly in the red too, but nothing considerable, at least not among the top cryptocurrencies by market cap. Source: Quantify Crypto As seen in the above heatmap, MATIC is leading the market with gains upwards of 5% in the past 24 hours, pushing above $0.90. The biggest winner over the past 24 hours is GMX - the native cryptocurrency of the d...
---
Game7 Launches $100 Million Grants Program to Push Web3 Gaming Developme...


Game7, a blockchain gaming-focused DAO (decentralized autonomous organization) has announced the launch of a $100 million grants program. The objective of this grants program is to support the Web3 gaming community in these times of market downturn and to advance the adoption of blockchain gaming on several chains. Game7 to Support Blockchain Gaming With $100 Million Game7, a Web3 gaming-dedicated project which has already supported projects on different chains including Arbitrum, Polygon, Immutable X, and Solana, has announced the launch of a $100 million grants program to support Web3 gaming companies. The chain-agnostic project announced that the objective of this move is to offer support to these initiatives to push the Web3 gaming ecosystem forward even in unfavorable times for the crypto industry. The organization, which is a DAO supported by Bitdao and Forte, aims to distribute these funds over the next five years to the best projects presenting their initiatives. The grants will be distributed among five different areas, including technology, events, diversity, education, and research. On the direction of these funds, Game7 contributor Ronen Kirsh declared: Improving smart contract standards, tooling, interoperable wallets, and scaling solutions will be crucial on the path to global adoption of Web3 games. We have allocated 20% of our committed treasury to fund each of these crucial components so the gaming industry can focus on building sustainable game econom...
---
Chainlink Extends Accumulation By 200 Days; Will Bulls Push For A Breako...


LINK's price retraces to its 200 days range as the price aims for a breakout ahead of its staking scheduled in December 2022. LINK's price remains strong as bulls reclaim $6 despite uncertainty in the market traders and investors remain cautious. LINK's price bounces from a low of $5.5 on the daily timeframe as the price reclaims $6.5 as price trades below the 50 Exponential Moving Average (EMA) The price of Chainlink (LINK) has had a tough time recently after a successful breakout from its accumulation zone. Still, the price was rejected after 190 days of range movement as the price has continued in this price action for an additional 10 days as Chainlink (LINK) staking draws ever closer. Despite the relief bounce from Chainlink (LINK), the price remains below the key region of interest, which would entice many buyers. The Domino effect of the FTX saga and other large investors has halted the market, as the market has yet to make a significant move, raising concerns about where the market is headed. (Data from Binance) Chainlink (LINK) Price Analysis On The Weekly Chart Despite the uncertainty and turbulence that has affected the price of Chainlink (LINK) and the crypto market at large, many altcoins are struggling for survival, trying to stay afloat as the prices of altcoins continue a downward price movement. Chainlink (LINK) has suffered more price loss, as the price dropped from a high of $45 to a weekly low of 5.5, leading to speculation of a f...
---
Litecoin Sharks Push Price Over $75, LTC Likely to Keep On Rising


Litecoin has experienced a significant price surge on low timeframes and hints at a possible bullish continuation. The cryptocurrency is moving higher than more significant assets in the space, and it's making its way to the top 10 by market capitalization. The current market landscape and on-chain activity support a bullish thesis. As of this writing, Litecoin already overtook Solana (SOL) and Shiba Inu (SHIB) in this ranking. LTC's price is trading at $78 with 15% and 35% profits in the last 24 hours and the previous week, respectively. LTC's price rallying on the daily chart. Source: LTCUSDT Tradingview Litecoin On Track For Further Gains? Data from research firm Santiment indicates that prominent players have accumulated Litecoin over the previous two weeks. These players anticipated the current bullish momentum. The firm noted that addresses holding from 1,000 to 100,000 Litecoin accumulated over $40 million in the cryptocurrency over this period. Santiment pointed out the following while sharing the chart below: Litecoin's price surge may have shocked some of you, but the large address accumulation has been the key to watch. In the past 2 weeks, addresses holding 1k to 100k $LTC accumulated $43.4M in coins en route to the first price jump above $80 since May. Source: Santiment As the chart shows, the Litecoin accumulation trend has lost strength. Large LTC holders might take some profits at current levels before resuming their accumulation pattern.&nb...
---
Binance Coin Loses $270 Support As Bears Eye $200; Will Bears Push Harde...


BNB's price continues to hold strong as the bull refuses to give in to the FTX fiasco as price trends are above $260. BNB's price continues to look weak as bearish market sentiments increase, with things looking uncertain for most traders and investors. BNB's price looks weak and continues to trade below the daily 50 Exponential Moving Average (EMA) as bulls attempt to reclaim the region. The price action displayed by Binance Coin (BNB) has not met expectations, with the price showing so much price action in recent weeks, rallying to a high of $390. Following the collapse of the FTX effect affecting small crypto projects like Genesis as the market continues to look weak on each passing day signifying the bottom is not yet in, leading to the price of many altcoins, including Binance Coin (BNB), battling for survival. The Domino effect of the FTX saga on investors has left the market at a standstill as the market has yet to make a major move after previous weeks saw the price of BNB struggling to hold above $250. (Data from Binance) Binance Coin (BNB) Price Analysis On The Weekly Chart The past few days have been filled with so much turbulence in the crypto space as many altcoins have struggled to show strength after losing their key support holding off price decline. The current uncertainty surrounding the market has resulted in reluctance on the part of traders and investors to make altcoin purchases leading to more sell orders than buy orders as the ...
---
Ethereum Struggles To Hold Above $1,000 As Bears Push Harder; Will Price...


ETH's price lost its demand zone as the price struggled to break above $1,250. ETH's price continues to look bearish with the market's current state, as things look uncertain for most traders and investors. ETH's price looks weak as the price struggles to hold above $1,100, with the possibility of reclaiming the daily 50 Exponential Moving Average (EMA) remaining bleak. The price action displayed by Ethereum (ETH) has remained disheartening, with the FTX effect affecting small crypto projects like Genesis as the market continues to look weaker with each passing day, indicating that the bottom has not yet been reached, resulting in the price of many altcoins, including Ethereum (ETH), battling for survival. The domino effect of the FTX saga and other large investors has brought the market to a halt, as the market has yet to make a significant move after the price of ETH performed well in previous weeks. Most altcoins have lost key support and have traded at a loss of more than 90%, with many hoping for a crypto revival. (Data from Binance) Ethereum (ETH) Price Analysis On The Weekly Chart The crypto space has seen a lot of turbulence in the last few days, with many altcoins struggling to show strength after losing key support that was holding off price declines.
---
Litecoin Shows Bullish Signs As Price Eyes $70; Will Bulls Push To This ...


LTC's price shows bullish signs as price holds above its range channel showing signs to rally high as FTX fiascos continue. LTC's price trades above $60 with the market's current state, as things look uncertain for most traders and investors. LTC's price bounces from a low of $50 on the daily timeframe as the price aims for a rally to $70 above the 50 Exponential Moving Average (EMA) The price action displayed by Litecoin (LTC) in recent times has been encouraging after the FTX saga that has troubled the hearts of many traders and investors, giving many a reason to be hopeful. The Domino effect of the FTX saga and other huge investors involved has left the market at a standstill as the market is yet to make a major move after previous weeks saw the price of Bitcoin (BTC) perform well, rallying from a low of $19,200 to a high of $21,600. Most altcoins trend higher as many produced gains of over 200%, including DOGE rallying from a region of $0.55 to a high of $0.15. Still, these expectations were cut short by the uncertainty surrounding the crypto market, but this has yet to deter the price of Litecoin (LTC) from performing well in recent times. (Data from Binance) Litecoin (LTC) Price Analysis On The Weekly Chart The past few days have been filled with so much turbulence in the crypto space as many altcoins have struggled to show strength after losing their key support holding off price decline. The current uncertainty surrounding the market has resu...
---
Microsoft Backs Wemade's Blockchain Push in $46 Million Investment Round


Software giant Microsoft has made a $14.8 million investment in Wemade, a Korea-based blockchain gaming services company that has recently launched its own stablecoin, named Wemix. The company was part of a $46 million investment round, that also saw the participation of two more companies: Shinhan Asset Management and Kiwoom Securities. Microsoft Backs Korea-Based Gaming Company Wemade Microsoft has participated in a $46 million investment round to back Korea-based blockchain gaming operator Wemade. The round, which involved Wemade selling convertible bonds, saw Microsoft purchase $14.8 million in these bonds. Two other companies also participated — Shinhan Asset Management and Kiwoom Securities — with bond purchases of $21.2 million and $10.5 million respectively, according to regulatory filings. Founded in 2000 and having operated more than 20 blockchain games, Wemade sees this development as a big success, more so in the troubling economic times that the cryptocurrency industry is going through. In a press release, Wemade CEO Henry Chang stated: This is a meaningful investment by reputable financial and strategic investors with proven track records. Wemade and Wemix will continue to exert efforts to attract more capital and actively invest to build the global digital economy platform. Stablecoins in Addition to Gaming Though Wemade's primary focus is on its gaming operations, the company is also establishing a token economy via its gaming propertie...
---
Chainlink (LINK) Breaks Out Of Range; Will Bulls Push The Price To $12?


LINK rallies with high volume as the price breaks above its range channel of $8 after a while as bulls eyes $12. LINK's price continues to trend higher with strong volume as the market looks promising for many altcoins. LINK's price remains strong on the daily timeframes as the price trades above the 50 Exponential Moving Average (EMA). of over 180 days old as the price eyes a major rally after having a tough time breaking this region with good volume. The crypto market has enjoyed a bit of relief across all assets, with Bitcoin (BTC) showing great traction, rallying and dragging the market. Chainlink (LINK) rallies with strength as the price could reward LINK marines. (Data from Binance) Chainlink (LINK) Price Analysis On The Weekly Chart The past week has seen many altcoins continue to produce over 200% gains over the past 7 days of breaking out of their range-bound movement, as many believe more hope could be settling into the crypto space once more. The new week has looked a bit skeptical, but things are beginning to shape up and looking more promising for some altcoins, like BAND, rallying over 100% in less than 24 hours, showing the price action and volume for buy orders. The price of LINK has shown some great signs, breaking out of its long accumulation zone as it aims to rally higher, holding off sell orders at a region of $7.6. After dropping from its high of $50 some months back, the price of LINK has had a great struggle to pull off a rally...
---
More Ethereum Push Notification Service (

#PUSH

) News