| | | |
| --- | --- | --- |
| | PoolTogether | #POOL |
---
| | | | | |
| --- | --- | --- | --- | --- |
| POOL Price: | $1.16 | | Volume: | $39.2 K |
| All Time High: | $58.76 | | Market Cap: | $5.0 M |
---
---
| | | | | |
| --- | --- | --- | --- | --- |
| Circulating Supply: | 4,287,840 | | Exchanges: | 3 |
| Total Supply: | 10,000,000 | | Markets: | 4 |
| Max Supply: | 10,000,000 | | Pairs: | 2 |
---
---
---
The price of #POOL today is $1.16 USD.

The lowest POOL price for this period was $0, the highest was $1.16, and the current live price for one POOL coin is $1.16404.

The all-time high POOL coin price was $58.76.

Use our custom price calculator to see the hypothetical price of POOL with market cap of ETH or other crypto coins.
---
---
The code for PoolTogether crypto currency is #POOL.

PoolTogether is 2 years old.
---
---
The current market capitalization for PoolTogether is $4,991,207.

PoolTogether is ranking upwards to #665, by market cap (and other factors).
---
---
There is a modest daily trading volume on #POOL.

Today's 24-hour trading volume across all exchanges for PoolTogether is $39,164.
---
---
The circulating supply of POOL is 4,287,840 coins, which is 43% of the maximum coin supply.

A highlight of PoolTogether is it's limited supply of coins, as this tends to support higher prices due to supply and demand in the market.
---
---
---
---
POOL has limited pairings with other cryptocurrencies, but has at least 2 pairings and is listed on at least 3 crypto exchanges.

View #POOL trading pairs and crypto exchanges that currently support #POOL purchase.
---
---
---
---

Upgrading The Prize Machine


PoolTogether is designed to help you to grow your savings in a fun and engaging way. It's a financial tool that offers potentially outsized returns without the downsides of giving up custody or losing your underlying assets. This means providing prizes and guaranteed rewards like $OP tokens for depositing. What's your favorite memory of PoolTogether? For many it is still the $100,000+ prizes of V3! However, large prizes meant it was unlikely most people would win. Not winning leads to frustration. PoolTogether V4 fixed this. The daily prizes create thousands of winners every week! Yet it created a different issue. These daily prizes are smaller ranging from $1 — $2,500 at most. People win — but the potential upside isn't thrilling enough. It's not life changing. PoolTogether depositors generally want both — the chance for a life changing prize and consistent smaller rewards. Now that is possible! 🏆 With the passing of PTIP-83 the prize machine is getting upgraded! — The protocol now supports small daily prizes, large infrequent prizes, and guaranteed rewards. 🤯. — — Back to Life Changing Prizes - This is a fundamental upgrade to how the PoolTogether protocol delivers prizes and scales. Initially, the large prize is $5,000 and is awarded every ~30 days. This prize is the same across all networks (Ethereum, Polygon, Avalanche, and Optimism) The remaining prizes are optimized f...
---

Optimism Rewards Extended ✨


PoolTogether is the front door to decentralized finance on Optimism. Since the protocol deployed in July of 2022, its proven to be one of the most popular apps on Optimism. Currently, there are over 23,000 unique depositors, and the protocol is #8 for total TVL on Optimism, #3 for total monthly active users, #2 for new monthly users, — Why is that? - PoolTogether is a global savings account with superpowers. It's a DeFi protocol enabling anyone to become more wealthy by depositing to save funds while having the chance to win thousands of dollars in prizes every day. No hidden fees, no liquidations, and no loss. As a protocol for prize savings, PoolTogether provides a secure base layer for beginners to explore decentralized finance while offering experienced users a stable backup plan at the same time. The protocol is good for everyone. After the reveal of PoolTogether's fresh app design, it's now time for another refresh: — More Rewards for PoolTogether Depositors - Today $OP rewards have been extended for all PoolTogether depositors on Optimism until March 28th, 2023 🌊🏆🔴✨ This means in addition to the chance for prizes, all depositors will also be receiving OP tokens for their deposits. Currently, this equates to a roughly 4.25% APR in guaranteed rewards! The rewards accrue in real-time and are claimable every Tuesday at 7 pm UTC in the PoolTogether app.Deposit into PoolTogether here New ...
---

More $OP and New Prizes


PoolTogether prizes are created by the yield accrued on deposited funds. The primary yield source is the Aave protocol and recently average yields on Aave have substantially decreased. Due to this change, a new prize distribution has gone into effect. This reduces total prizes but the good news is it still provides far better average returns than using Aave directly. The new prize distribution Continues to offer depositors a higher average return than depositing directly into Aave, Continues to offer Optimism depositors ~5% guaranteed APR in the form of $OP tokens, Sets total daily at $1,512 per day, This new prize distribution goes into effect today! — Deposit now. — Currently, the best place to be deposited is Optimism, the additional $OP rewards are expected to continue to all Optimism depositors until March 28th, 2023. Need help deciding where you want to deposit? You can use the "Pooly Bot" on Discord to simulate expected returns on each chain for your exact deposit! Join the Discord here and then follow the directions here. You can use the Prize Calc site to calculate your expected prizes with a specific deposit size. — Still have questions? - Great! The community has your back! Join the Discord here. The PoolTogether Protocol is non-custodial and autonomous, be sure to understand the risks of using decentralized finance software before using the protocol. More $OP and New Prizes was origina...
---

A New Look


The PoolTogether app has been redesigned to increase transparency, provide more options, and pave the path to larger prizes! — More Transparency - Decentralized finance is transparent and provably fair but not everyone knows how to view transactions on a blockchain. This update makes it easier to see who is winning everyday! You can even click on any wallet to see how much a winner had deposited! The new design it also makes it easy to see some key protocol statistics like total dollars deposited (currently over $47 million)! — More Options - People want different rewards for saving. Some people want infrequent large prizes and some want frequent small prizes. Sometimes there are special rewards like that offer a guaranteed return to all depositors. It's now easier to choose what you want when making your deposit! The new pool selection screen gives you an easy way to pick the best way for you to save! Remember, regardless of where you deposit, all prize pools are non-custodial and non-upgradeable. That means only you have the ability to access your funds and withdraw your deposit. — Foundation for More Prizes - The PoolTogether protocol is growing! Expanding to more blockchains, supporting more asset types, and different types of prizes. All these changes are being made to make the protocol more transparent and easier to use. This translates to more momentum for PoolTogether's growth flywheel. More ...
---

PoolTogether 101


PoolTogether is a global DeFi prize savings protocol! That sounds like a bunch of meaningless words so let's explain! What is a DeFi protocol? DeFi stands for "decentralized finance", it refers to protocols that are 1) decentralized and 2) offer financial services. A "protocol" is computer code that automates a service. So a "DeFi protocol" is computer code that runs on a blockchain and automates a financial service 😅. Stick with me! Think of protocols like apps on your phone. Different apps serve different purposes but they all share commonalities because they are "phone apps". DeFi protocols serve different purposes but they all share being decentralized and providing financial services. What does "decentralized" mean? A protocol being "decentralized" means no single person or company controls it. It is computer code that operates on its own and doesn't stop running. 🤯 Decentralization can be a fuzzy concept but it's key to understanding crypto. Bitcoin's anonymous inventor wrote, "What is needed is a way to transact money without trusting a third party". This is the key concept of decentralization — the ability to be used without trusting a third party (a "third party" could be a person or a company). Bitcoin is a decentralized protocol for value transfer. It continues to operate without the need for any specific person or company to take any action. It is decentralized...
---

Optimism Rewards — Phase 3


Optimism Rewards — Phase 3 🔴 - The next phase of $OP rewards start TODAY! 27,500 OP Tokens will be distributed to all depositors on Optimism for the next 8 weeks (September 20th — November 15th). That's 3,931 $OP tokens per day for 56 days! The only requirement to receive rewards is holding a deposit on Optimism! Like all depositors, Optimism users will ALSO be eligible for the thousands of dollars in prizes every single day! Join over 6,000 unique depositors currently saving over $30 million on Optimism. — Need Help? - If you're new to Optimism, check out our guides below: If you already have USDC on Optimism, read the steps to deposit, If you need to get USDC on Optimism, read how to bridge, If you still have questions, join the PoolTogether Discord, Transaction fees to deposit and claim prizes on Optimism are in the pennies! There has never been a better time to use PoolTogether. The PoolTogether Protocol is non-custodial and autonomous, be sure to understand the risks of using decentralized finance software before using the protocol. Optimism Rewards — Phase 3 🔴 was originally published in PoolTogether on Medium, where people are continuing the conversation by highlighting and responding to this story.


---

Making PoolTogether accessible to the masses with Coinbase


PoolTogether is the best way to save money. But getting started has been hard. It's required downloading a wallet, storing private keys, and figuring out how to convert your money to tokens. Today, that's all changing: Saving with PoolTogether is now featured in the Coinbase app! Let's have a look at what this means. — Access to the Open Financial System - Coinbase is the largest cryptocurrency exchange worldwide, with more than 98 million users in 100 countries. It aims to be the way billions of people access the open financial system. One of Coinbase's flagships is the mobile app, which is now the most popular way to access the Coinbase platform. Just recently Coinbase made a big step by rolling out its dApp wallet and browser inside the Coinbase app (yes, the big one!). This update gives millions of new users access to Decentralized Finance tools like PoolTogether, Aave, and Compound. — Why use the Coinbase app? - Core Features: Full self-custody, No need to store your private keys, Buy & sell assets with fiat, All in one app without friction. The Coinbase app makes using DeFi applications more effortless than ever before. Their integrated browser lets you explore and access web3 from within your Coinbase app while you have the option to directly buy and sell crypto with your bank account or credit card. The update adds a dApp wallet that lives inside the Coinbase app but stores your funds at a...
---

More Optimism Rewards — Phase 2


More Optimism Rewards — Phase 2 - Optimism allows for fast transactions with low fees, PoolTogether is the best onramp to DeFi and one of the most important tools to create personal wealth. Still not convinced? There are three good reasons to be optimistic about PoolTogether this summer: Stable savings, A chance to win, Guaranteed rewards, — Looking back - Since the protocol launched on Optimism… Over 7,000 unique wallets have deposited: That's 10% of all USDC holders on the network! The total value locked in PoolTogether has grown to over $30m: More than 8% of all USDC on Optimism are deposited in PoolTogether. Over $57,000+ in prizes have been claimed by 1910 poolers: Incentivizing saving and creating better habits every day. No Loss: No one has lost a cent! — Increased Rewards 🔴_🔴 - Phase 2 starts with the end of Phase 1 on Tuesday, August 23rd at 7 pm UTC. To celebrate the achievements of the PoolTogether community and accommodate the growth in users, the protocol will increase the distributed rewards to 27,500 OP tokens per week! Rewards are accrued in real-time for all Optimism depositors and are claimable in weekly epochs (every Tuesday). You can track your rewards on your account tab in the PoolTogether app. — The Goal - We want to drive even more growth to Optimism. After Phase 1 was structured into four weekly themes, we want to use Phase 2 to focus on what the PoolTogethe...
---

The best way to get your friends into DeFi


Bring Your Friends to Optimism ✨ - What if your friends could start earning rewards and winning prizes by only creating a wallet. 🤯 No linking bank accounts, credit cards, or onboarding hassles. All the benefits of DeFi, none of the annoyance. It's time to free your friends from centralized finance and bring DeFi to the masses. It's time to bring your friends to Optimism. 🔴__🔴 — How is this possible? - The PoolTogether protocol has a revolutionary ability — delegation. Delegation works like magic. ✨ It enables any wallet to get all the benefits of depositing without needing to deposit. This happens by a wallet with a deposit delegating a portion of their deposit. Most importantly: The original wallet keeps full control of the deposit, The wallet receiving the delegation gets the full benefit of the deposit, Right now on Optimism, that means ~8% APR & a chance to win hundreds of prizes everyday. All the fun of DeFi with none of the pain. Here's how to share it with your friends. — 3 Steps to bring your friends - Step 1: Get your friend's wallet address To receive a delegation, all someone needs is a wallet address. Text your friend and ask them to download a wallet and send you back their wallet address. Make it easy for them by texting them a link to download a wallet like Rainbow: rainbow.me Step 2: Delegate to your friend If you don't already have a PoolTogether deposi...
---

More Prizes, More Winners, More Options!


As of today, all depositors have a better chance to win prizes. This is due to the 5th update to the prize distribution going live! Prizes across the PoolTogether network grow! As deposits grow both the total amount of prizes and the dollars distributed grows with it! — The new prize distribution. — This new prize distribution: 🔼 Increase in total daily dollars distributed, 🔼 Increase in unique prizes distributed (aka more winners each day!), This prize distribution is also chain optimized. Different chains have different transactions fees and audiences so the prizes are tailored to make the most sense for each chain. Need help deciding where you want to deposit? You can use the "Pooly Bot" on Discord to simulate expected returns on each chain for your exact deposit! Join the Discord here and then follow the directions here. You can use the Prize Calc site to calculate your expected prizes with a specific deposit size. You can also see how prizes are being awarded across the whole network on PoolExplorer.win — What's next? - PoolTogether is all about prizes and the most important thing is to keep the prizes getting larger and more fun! If you have opinion on how you think prizes should be distributed, fill out this survey. — Still have questions? - Great! The community has your back! Join the Discord here. The PoolTogether Protocol is non-custodial and autonomous, be sure to understa...
---
---
---
Rocket Pool (RPL) Surged 55% after Listing on Binance


Trackers on January 18 show that the native token of Rocket Pool, RPL, rallied 55% and is among one of the top performers in the top 100 coins by market capitalization. Rocket Pool is Rallying after Binance Listing The surge coincides with RPL's listing on Binance, the world's largest cryptocurrency exchange by trading volume. The token is paired against USDT, the stablecoin issued by Tether Holdings, which is also the most liquid in crypto circles, and BUSD. However, the surge registered earlier today has since been reversed. Data showed that the project's market cap is $675.1 million, and RPL is up 9% versus the USDT. At the same time, it outperforms bitcoin (BTC) and ethereum (ETH), adding roughly 10% versus the top most liquid cryptocurrencies. Listing on Binance opens the token to more liquidity, allowing traders and investors who might not be familiar with the intricacies of DeFi trading to purchase the token. Before being availed on Binance, RPL was available for trading in most decentralized exchanges, including Uniswap, Bancor, and Balancer. However, RPL had been listed in exchanges within the United States, including Huobi, Coinbase, Kraken, and MEXC Global. Hard work of the @Rocket_Pool team paying off with a @binance listing today. A project we have remained bullish on for many years with $RPL up 100x since first covering. The next market cycle is now about decentralising all layers of the $ETH stack. — Alex Saunders (@AlexSaundersAU) January 18, 2...
---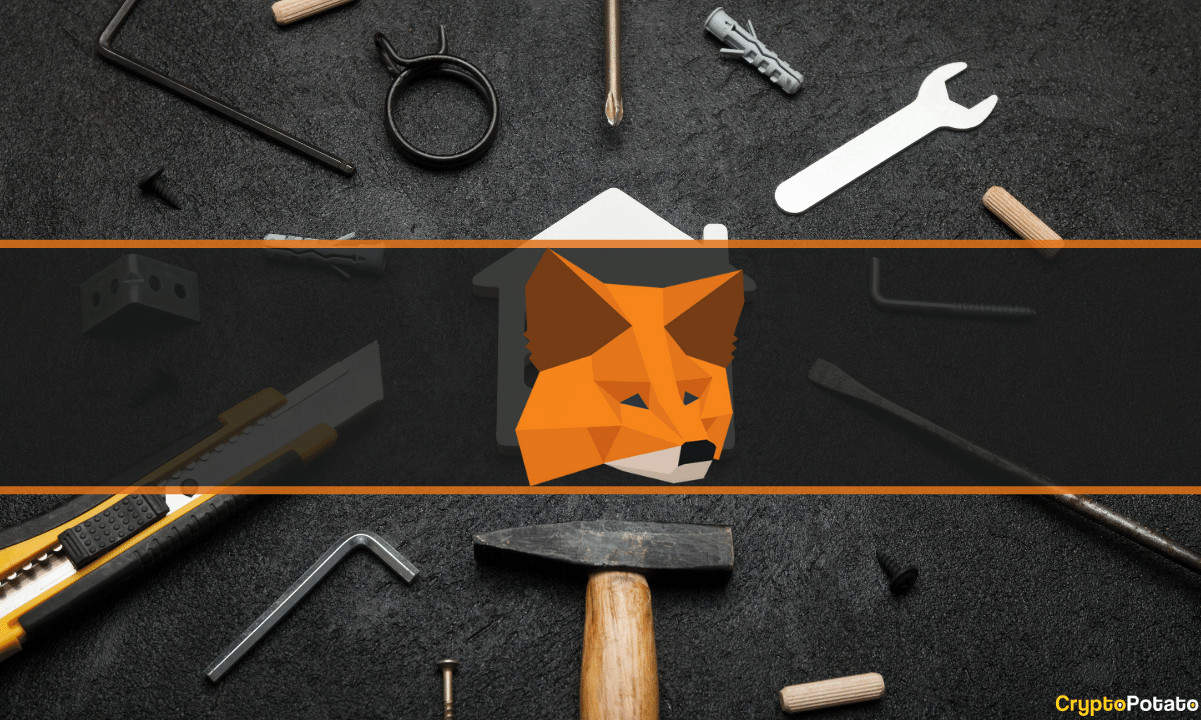 MetaMask's Ethereum Staking Beta Launches With Lido and Rocket Pool


ConsenSys – the Ethereum infrastructure provider behind Metamask – has announced that the widely used crypto wallet now lets users stake their ETH directly from the app. The network's public beta allows users to select either Lido or Rocket Pool for staking, through which they can earn yield and receive liquid staked ETH in return. Staked ETH on MetaMask Per The Block's account of ConsenSys's announcement, users can confirm the amount of ETH they'd like to allocate for staking with a signed transaction on MetaMask, and receive their liquid staking tokens directly from the staking provider. Lido and Rocketpool were selected for the service due to their popularity, and user feedback. "It is important to note that MetaMask Staking isn't providing staking services," said Abad Mian, senior product manager of MetaMask, to TheBlock. "We simply connect users to Lido and Rocket Pool to stake their ETH and receive liquid staking tokens directly from the staking provider." "Staking" refers to when users of a proof of stake crypto network lock up some of their cryptos for a specific amount of time to secure the blockchain. Stakers earn yield in return, allowing them to profit simply by holding the coin. However, staking on Ethereum requires a minimum of 32 ETH. At current prices, that's a barrier of entry worth $44,800 against any user that cannot invest that much into ETH. By cont...
---
Bitcoin Mining Pool Btc.com Suffers $3 Million Cyberattack


A major cryptocurrency mining pool has been hit by hackers earlier this month, the company who owns the pool revealed in an announcement. The incident resulted in the theft of digital assets belonging to the pool and its clients worth a combined total of $3 million.Chinese Authorities Launch Investigation Into Crypto Mining Pool Hack A subsidiary of the coin minting company Bit Mining has been targeted in a hacking attack, the company said in a press release. The affected entity is a leading bitcoin mining pool, Btc.com, which in the past week accounted for over 2.5% of the pool distribution and has a share exceeding 4% on annual basis. According to the announcement published Monday, Dec. 26, the platform was hit on Dec. 3, 2022. As a result, $2.3 million worth of digital assets owned by the company and another $700,000 in asset value belonging to its clients were stolen. The cyberattack has been reported to law enforcement in Shenzhen, China on Dec. 23. The Chinese authorities launched an investigation into the incident and are collecting evidence with the support of relevant agencies, Bit Mining detailed and further emphasized: The company will devote considerable efforts to recover the stolen digital assets. The mining firm said that some of Btc.com's crypto assets have already been secured. It also pointed out that after discovering the breach, it implemented technology designed to better block and intercept hackers, assuring: Btc.com is currently operating its business ...
---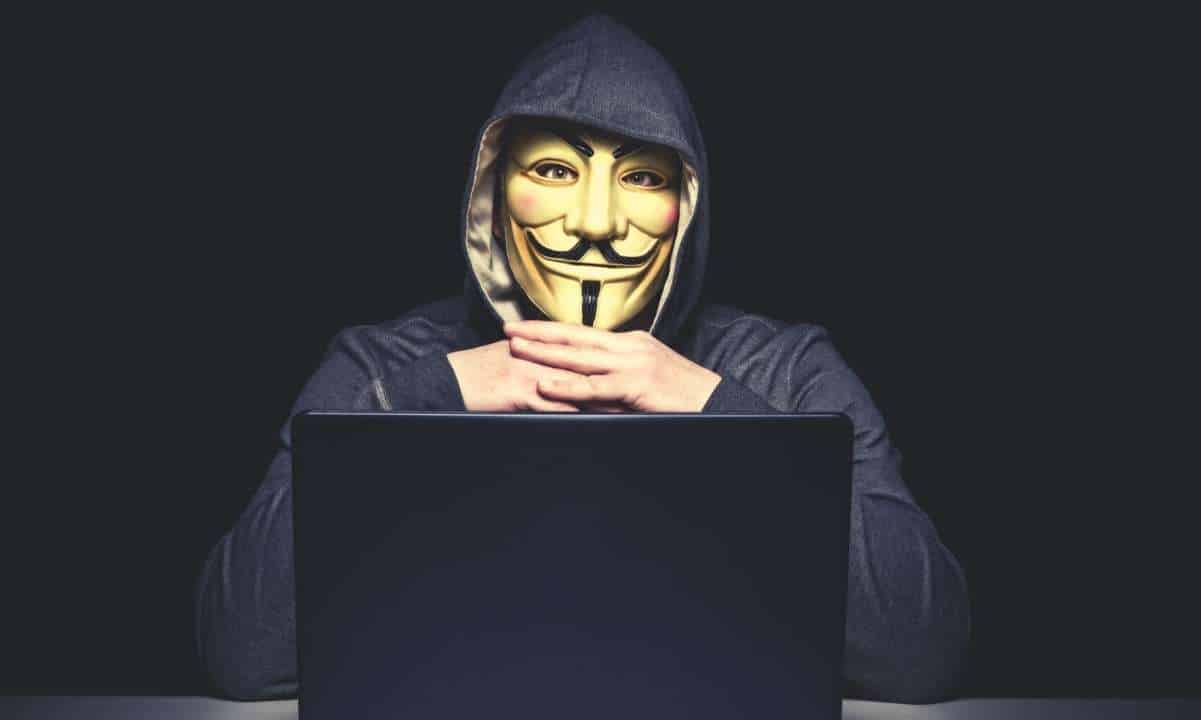 Bitcoin Mining Pool BTC.com Suffers Cyber Attack, $700K Stolen


Cybercrimes are increasing both in numbers and sophistication. The latest to find itself on the receiving end was the Bitcoin mining pool, BTC.com, which announced suffering a cyber attack on December 3rd. The perpetrators siphoned certain digital assets worth $700,000 owned by BTC.com's clients and nearly $2.3 million in asset value owned by its parent firm, BIT Mining Limited. According to the official press release, the incident was reported to the Shenzhen law enforcement authorities in China. Some of BTC.com's stolen assets have already been recovered. The authorities launched an investigation last week that kicked off with collecting evidence and have requested further assistance from BIT Mining and coordination with relevant agencies. 'In the wake of discovering this cyberattack, the Company has implemented technology to better block and intercept hackers. BTC.com is currently operating its business as usual, and apart from its digital asset services, its client fund services are unaffected.' Specific details regarding the attack vector have not been revealed yet. Cybercrimes in the crypto space may take many forms, including schemes that promise quick riches, fake airdrops, giveaways on social media, impersonation of genuine cryptocurrency exchanges and platforms, as well as other fraudulent activities that use digital assets as a lure. Hackers targeted the cross-chain bridge BSC Token Hub - blockchain associated with Binance in October this year, making away with ...
---
Eco-Friendly Approach to Bitcoin Mining by PEGA Pool Coming in 2023


If there is one thing that the mainstream associates Bitcoin mining with, it's the excessive usage of electricity. Many people (and regulators) believe that BTC mining is going to fry the world because it uses so much electrical energy. Some governments have outright banned it. For example, back in January this year, Kosovo introduced a blanket ban on cryptocurrency mining inside the country's borders in a bid to curb electricity consumption. In the US, for example, regulators are trying to confine the industry within certain boundaries and introduced an increase of a whopping 29% on the electricity that Bitcoin mining companies have to pay. Called Tariff 36, the bill requires mining companies to pay a higher rate because their electricity consumption is much higher than the standard rate. What this narrative, and the people behind it, fails to realize is that there are companies that are taking a much more effective and greener approach to Bitcoin mining. PEGA Pool and Eco-Friendly BTC Mining PEGA Pool is on a mission to effectively reduce the carbon footprint of Bitcoin mining and work towards the creation of a more sustainable and eco-friendly industry. Interestingly enough, PEGA Pool welcomes all BTC mining clients, regardless of their renewable energy usage. However, those clients who mine with non-renewable energy, they will use a portion of their pool fees to plant trees in an attempt to effectively offset their mining carbon footprint. For those who mine w...
---
Crypto Exchange BIT Launches Qatar 2022 World Cup-Themed Campaign With $...


[PRESS RELEASE - Please Read Disclaimer] The FIFA World Cup takes over the world once every four years. Despite its unusual timing and controversy around the 2022 location and venue, this year's event has attracted millions, if not billions, of fans all over the world. This presents a compelling opportunity for up-and-coming and established companies to display their brand as well as provide some lucrative opportunities for current and future customers. The popular crypto exchange BIT has begun such a campaign, offering a whopping prize pool of $1 million for eligible participants. BIT's FIFA World Cup Campaign The program, themed around the Qatar 2022 World Cup, launches with the aforementioned prize pool of $1 million, which will be distributed to eligible participants who follow these requirements. First, they need to register with the exchange, which is a simple enough process, before starting trading. At this point, they will receive Rad-Bit points which will be automatically included in their master event. Naturally, they will get more Rad-Bit points should the team they have chosen win. The Rad-Bits can then be exchanged for different tokens and rewards, which will ultimately allow users the opportunity to win a portion of the prize pool. 'The World Cup brings pleasure and excitement to the entire world, and we want to be a part of that. We want to keep introducing people to the world of crypto, and what better way to do that than through the most popular sport in the ...
---
PEGA Pool to Launch in 2023 to Help You Offset Your Carbon Footprint Whi...


PEGA Pool is an eco-friendly crypto mining pool currently in private beta testing and is expected to be open to the public in the first quarter of 2023. Regarding bitcoin mining, there have always been concerns about its environmental impact; however, now is the ideal time to make a difference and contribute to a greener future by helping create a more sustainable industry. As a means to offset CO2 emissions, a portion of the fees from the PEGA pool will be used to plant trees to offset the emissions. Those who sign up for the waiting list will receive a permanent 50% discount after launch. PEGA Pool to Help Miners Create a Greener Future To create a more eco-friendly industry, PEGA Pool is on a mission to reduce the carbon footprint of bitcoin mining so that it can be more sustainable. With PEGA Pool's robust Global Pool infrastructure, the team can handle equipment failures and outages with great confidence because the infrastructure is highly resilient. By strategically placing infrastructure in critical regions worldwide, the team has been able to mitigate the risk of traditional equipment outages and those caused by natural disasters, thereby ensuring solid up-time and availability for people who need mining services. The same core regions are also responsible for ensuring low-latency connections. It allows miners to meet deadlines promptly and experience a lower job rejection rate while increasing their profit margins regardless of location. PEGA Pool offers a competit...
---
Maple Finance Lending Pool Delegate 'Identified a Number of Key Weakness...


According to a report from Orthogonal Credit, a delegate of Maple Finance's lending pools, the firm decided "earlier this year" not to lend to Alameda Research, FTX's quantitative trading firm. Orthogonal said through "due diligence" it "identified a number of key weaknesses" associated with Alameda.Orthogonal Credit Found 'Key Weaknesses' Tied to FTX's Alameda Research Earlier This Year A Twitter thread published by Orthogonal Credit explains that the firm identified a few weaknesses tied to Alameda Research. The Twitter revelation is explained in a tweet that details Orthogonal Credit, a delegate of Maple Finance's lending pools, has "no Alameda exposure and have not underwritten a loan to Alameda since Feb '22." Orthogonal then detailed that the firm "actively pushed to close the Alameda dedicated borrower pool on [Maple Finance] during 2Q22." The firm said that the Orthogonal team discovered issues related to FTX's quantitative trading firm. "During our Alameda due diligence earlier this year, the team identified a number of key weaknesses: a) declining asset quality, b) unclear capital policy, c) less than robust operational and business practices, and d) an increasingly byzantine corporate structure," Orthogonal told the public. The Maple Finance lending pool delegate further added: We considered these key weaknesses and made a commercial decision to sever our instituti...
---
Bitcoin's Top Mining Pool Foundry USA's Hashrate Climbed 350% in 12 Mont...


Last year, Bitcoin's total network hashrate was around 160 exahash per second (EH/s), and 15 known mining pools dedicated hashrate to Bitcoin on Nov. 6, 2021. At that time, the mining pool Foundry USA was the fifth largest mining pool with 18.44 EH/s dedicated to the Bitcoin chain. During the last 12 months, Foundry has managed to increase the pool's hashrate by more than 350% climbing to 84.34 EH/s on Nov. 6, 2022.After 12 Months, Foundry USA's Hashrate Muscles Its Way Into the Top Bitcoin Mining Pool Position The bitcoin mining pool Foundry USA has been a force to be reckoned with during the last 12 months. The mining operation Foundry USA is owned and operated by Foundry, a mining, staking, and consulting firm based in Rochester, New York. The company was created by Digital Currency Group (DCG) and it was founded in 2019, according to a press release announcing the mining arm on Aug. 27, 2020. Statistics from the web portal btc.com show the earliest recorded sighting of Foundry, at least according to saved archive.org snapshots, was on Feb. 14, 2021. However, a report published by Cointelegraph on Jan. 26, 2021, indicates Foundry was positioned in the top ten mining pool standings. The report shows Foundry was dedicating 2.74 EH/s to the BTC chain and controlled 1.85% of the 147 EH/s total. The archived snapshot on Feb. 14, 2021, shows Foundry's hashrate equated to 1.13% of the global aggregate or 1.78 EH/s. On that day, Foundry held the 15th largest position worldwide du...
---
Bitget to Launch KCGI 2022: Football Edition With 100 BTC Prize Pool and...


PRESS RELEASE. October 28, 2022 – Leading cryptocurrency exchange, Bitget, unveils details and awards for King's Cup Global Invitational ('KCGI') Fall 2022, its upcoming global crypto futures trading competition. Being Bitget's third KCGI and celebrating World Cup Qatar 2022 hosted in the same period, the tournament will be themed around football and the mega event. Participants will compete to share a prize pool of up to 100 BTC, and get popular fan tokens, and have a chance to gain a coveted autographed jersey of renowned football star Leo Messi, and popular fan tokens. KCGI will kickstart the registration period on October 28. In the new edition, Team Battle is closely tied to the World Cup theme, as for the schedule and phased reward system. Moreover, two new reward modes will be introduced; the Invitational Competition rewards players for the number of referrals they bring to the competition, and the Individual Fun Competition allows participants to earn 'football points' which can be redeemed for mystery token boxes. Together with the Team Battle, KCGI players will have ample opportunities to team up, trade and win a plethora of rewards. Bitget recently announced its partnership with Leo Messi, the iconic Argentinian footballer and aims to offer Messi fans a unique opportunity to explore Web 3 and the crypto world while enjoying engagement with the football star. Along with the trophies and awards mentioned above, winners of KCGI have a chance to obtain the autog...
---
India Has the 3rd Largest Web3 Talent Pool in the World: NASSCOM-Hashed ...


[PRESS RELEASE - Bengaluru, Bengaluru, 19th October 2022] The country is home to over 450 active Web3 startups, including four unicorns India has over 11% of the global Web3 talent, making it the 3rd largest Web3 talent pool in the world India's Web3 potential is currently hamstrung by lack of policy clarity and comprehensive regulatory guidance As India's Web3 ecosystem continues to flourish, the National Association of Software and Services Companies (NASSCOM) has released a study focused on the nascent industry on the sidelines of the NASSCOM Product Conclave 2022 (NPC 2022). The study is sponsored by Hashed Emergent, an early-stage Web3 venture fund focused on investments in India and other emerging markets. The report titled "The India Web3 Startup Landscape, An Emerging Technology Leadership Frontier" is a first-of-its-kind study by NASSCOM to promote a broader understanding of the current state and future potential of the Web3 industry, along with the challenges it faces in the country. Currently, India has over 11% of the global Web3 talent, making it the 3rd largest Web3 talent pool in the world. The Indian tech industry directly employs nearly 75,000 blockchain professionals today. Further, this talent pool is expected to grow by over 120% in the next 1-2 years. Amid the surging global demand for blockchain developers and specialists, India's fast-growing talent pool has clear advantages when it comes to expertise development, quick res...
---
StakeChaiin Launches With First ADA Staking Pool on Cardano


[PRESS RELEASE - London, United Kingdom, 17th October 2022] Aenco Technologies has announced the launch of its first Cardano (ADA) staking pool for the public on StakeChaiin. The dedicated staking platform has been designed to provide consistent rewards for users in a transparent and cost-competitive manner. The StakeChaiin platform offers an easy-to-use online engagement portal for both novice and power users. It enables them to stake and/or delegate their digital assets across a growing universe of promising Proof-of-Stake ("PoS") blockchain networks. The release of StakeChaiin's first public Cardano (ADA) staking pool means the community can start delegating the network's native tokens. In doing so, they will contribute towards securing one the most promising layer 1 blockchains and earn network rewards. The StakeChaiin pool is operated as a network node for the Cardano blockchain and its staking pools can be found here: Website: https://stakechaiin.io/#pools Pool ID: e523d0b6e3cdca996ccb1e1668db22bc9bcc576a4fb096bca46f83a9 BECH32 Pool ID: pool1u53apdhreh9fjmxtrctx3kezhjduc4m2f7cfd09yd7p6jkc6k2z Ticker: [AENS] About Cardano Cardano is a third-generation, decentralised PoS blockchain network that powers the Cardano cryptocurrency and other applications. In addition to the Cardano coin, which trades under the symbol ADA, the Cardano network is useful for smart contracts and other distributed applications. There are three organisations that play an imp...
---
Binance Pool Unveils $500M Lending Project to Support Bitcoin Mining Ind...


With the bear market taking a heavy toll on the crypto mining industry, Binance has announced a new lending project. The development follows the founder of Bitmain, Jihan Wu's announcement of establishing a $250 million fund to purchase distressed assets from mining firms. Wu is currently spearheading the bitcoin mining rig maker's spin-off, Bitdeer Technologies, which will initially deploy $50 million to work. The company plans to raise the remaining $200 million from external investors. Binance Supporting Bitcoin Mining Industry Initiated by Binance Pool, the $500 million project is designed to provide secure debt financing services to the public as well as private blue-chip BTC mining and digital asset infrastructure companies across the world. 'As one of the world's leading crypto mining pools, Binance Pool has a responsibility to help maintain a healthy digital asset ecosystem. In light of current market conditions, Binance Pool is launching a $500million lending project to support crypto miners and digital infrastructure providers.' According to the official announcement, the miners will need to offer security, either physical or digital assets, for the loan, for a period of 18-24 months. The interest rates range from 5% to 10%. Binance also announced plans to roll out cloud mining products and is looking for such vendors. Dwindling Profits Amid a weakening Bitcoin price and higher energy costs, miners came under tremendous pressure as difficulty increased by over...
---
TIDEFI Mainnet And DEX App Goes Live As TDFY Sunrise Pool Token Distribu...


Providing streamlined access to a comprehensive DeFi ecosystem will usher in the next generation of crypto users. TIDEFI wants to become that gateway into decentralized finance through its DEX and with one ecosystem asset. Moreover, the project appeals to market makers, traders, and builders, establishing a crucial foundation for Web3 development. Unfracturing DeFi Access In the current decentralized finance landscape, financial equality remains tricky to come by. More specifically, there are many opportunities in the industry, but most are only accessible if one has sufficient knowledge of the broader industry and its currencies. TIDEFI aims to simplify this process by unlocking decentralized finance for everyone. Exploring traditional DeFi opportunities and protocols requires specialized software for different networks and solutions, assets across various blockchains, and the ability to keep track of everything. It is not something most newcomers want to approach, as it is overly complex. Instead, they seek a streamlined and more accessible ecosystem providing the necessary tools and a unified experience across all devices. TIDEFI offers a native standalone application that is different from traditional browser-based DeFi access. It is an application that provides all the necessary tools and features and works across all major desktop PC operating systems. Additionally, the same look and feel will come to dedicated applications for Android and IOS later this year. Moreover,...
---
KCC Beowulf, The Major Event of The KuCoin Web3 Ecosystem Was Launched, ...


KuCoin's 5th Anniversary, KuCoin Community Chain (KCC) together with KuCoin Wallet and Windvane jointly hold KCC Beowulf campaign. KCC Beowulf is a 7-week interacting campaign. More than 20 projects and protocols that have been deployed on KCC participated in the event, including decentralized exchanges (DEX), lending protocols, wallets, cross-chain bridges, etc. Users will be considered as challengers and mint one initial character NFT. Then, they will go through a 4-round of web3 project interaction tasks. In the final part, challengers need to craft one final profile picture (PFP) NFTs and choose a side of two parties. Besides, during KuCoin's 5th Anniversary, KuCoin users who participate in the KCC Beowulf campaign will obtain limited NFT airdrops, and also the new users who have not interacted on KCC will enjoy newbies benefits. Johnny Lyu, CEO of KuCoin, said in the 5th anniversary open letter, "KuCoin is actively going decentralization." As the Web3 major campaign of KuCoin's 5th Anniversary, the KCC Beowulf event is not only a manifestation of the "The Change is Happening" theme but also a demonstration of KuCoin's commitment to the continued development of the web3 ecosystem led by KCC. The launch of Wonderland, KuCoin Wallet, Windvane, and other products enrich the Web3 ecosystem of KuCoin. KCC, as an indispensable infrastructure for KuCoin to explore web3, has also accumulated a lot of resources with steady and organi...
---
GameFi Platform BinaryX Launches Strategy Game CyberChess With $500K Pri...


[PRESS RELEASE - Singapore, Singapore, 23rd September 2022] BinaryX, a GameFi development platform, announced today the launch of CyberChess, one of the first free-to-play, play-and-earn auto chess strategy games in the P2E dominant GameFi space. CyberChess offers people on Web3.0 new entry points into the world of GameFi. $500,000 worth in BNX Prize Pool and Heroes Giveaway for CyberChess Launch To celebrate the launch, BinaryX will commence Season 1 of Ranked mode battles, where players will stand a chance to win up to $500,000 USD worth of prizes in the first 8 weeks of launch. Over the same period, BNX airdrops will be announced and given away via Discord and Twitter. To get a headstart, players can also stand to receive additional 2 heroes and 2 skills when they enter the code '4morechess' under the settings option in the game menu. New Free-to-Play, Play-and-Earn Model As a free-to-play, play-and-earn web3 game, CyberChess differs from most play-to-earn games, and is designed to allow players to start playing the game without having to make an initial investment. When new players connect to the game for the first time, they can summon 5 free heroes and 2 free skills to start participating in matches with other players. Players can also recharge or make in-game purchases to summon new heroes and acquire new skills. This model lowers the barrier to entry for players new to GameFi and allows players to enjoy the game for its own sake, potentially earning in-game tokens in ...
---
Maple Finance and Icebreaker Launch Lending Pool for Bitcoin Miners


Major DeFi lender Maple Finance has launched a capacity pool worth $300 million for Bitcoin mining companies. The development comes despite the sharp decline in BTC's price and the reduced injection of capital into the mining sector. Maple Opens Up Fully-Collateralized $300 Million Lending Pool According to an announcement on Tuesday (September 20, 2022), the new fund targets "public and private blue-chip bitcoin mining and digital asset infrastructure companies" based in North America and Australia. Today, @IcebreakerDeFi joins Maple and opens a $300M capacity pool to provide secured debt financing to blue-chip Bitcoin mining and digital asset infrastructure companies. pic.twitter.com/ZWyLV2P9hr — Maple (@maplefinance) September 20, 2022 The pool offers underlying loans with a tenor of 12-18 months, along with an interest rate between 15-20%. Australian financial services firm Icebreaker Finance will manage and administer the loans via Maple's platform. Funding will be administered to borrowers based on the balance sheet strength, operational efficiency, and financial performance. Furthermore, loans will be secured by either real-world assets like mining rigs and power transformers or digital assets. Commenting on the latest development, Icebreaker Finance founder and CEO Glyn Jones said: 'The market is now maturing to appreciate that non-recourse SPV ASIC backed financing can be inappropriate given the volatility in value of ASICs. Instead, ...
---
Join TRON Grand Hackathon 2022 Season 3 to Win $1.2M Prize Pool


Do you see yourself as the next entrepreneur, prominent software developer or just someone looking to break into decentralised industries of the future? An exciting and upcoming Hackathon for the TRON community will allow you to not only win funding for your idea and project, but get noticed by industry big-wigs and also have the opportunity to be introduced to potential high-level partners. Your Chance to Get Recognition and Funding The TRON Grand Hackathon 2022 Season 3, launched by the TRON DAO and BitTorrent Chain (BTTC), is about to start accepting applications soon. The widely popular TRON network has over 110 million user accounts on the blockchain, so this is an opportunity to make a real impact on the world. Apply to join the event at Trondao.org to find out if you have what it takes to win. The Hackathon will have a $1.2 million prize pool for winners in six tracks: DeFi – From where it originally started, DeFi continues to be a crucial movement for the crypto space as it enables financial services to operate in an open, accessible, and more transparent digital form. The DeFi track focuses on looking for innovative DeFi solutions that are providing accessible financial services to billions of people. GameFi – The future of gaming is on the blockchain. Entertainment meets web 3.0. This track focuses on finding and developing the next big game idea. NFT – Supported by APENFT, the NFT track embraces creator economies by giving NFT creators both fi...
---
World's Largest Ethereum Mining Pool to Drop Ether PoW Mining, Ethermine...


The world's largest ethereum mining pool, Ethermine, has announced the organization plans to drop proof-of-work (PoW) ethereum mining entirely. Ethermine says that the platform's miner dashboard will display a countdown and users can continue to mine ether until the countdown reaches zero.Largest Ether Mining Pool to End PoW Ethereum Mining - Ethermine Ethereum Mining Pool Will Switch to Withdraw-Only Mode After the Merge According to a recent announcement from the world's largest ethereum mining pool, Ethermine, the platform plans to halt ETH mining as soon as The Merge takes place. Currently, the Ethereum network will transition from a PoW network to a proof-of-stake (PoS) network on or around September 15, 2022. During the last few weeks, it's been a guessing game as to exactly where ethereum miners will go following The Merge. Ethermine is the world's largest ethereum mining pool with 262.79 terahash per second (TH/s) dedicated to the Ethereum chain. The pool is much larger in terms of hashrate compared to the second largest ethereum mining pool F2pool, as F2pool commands 127.48 TH/s, according to today's mining pool statistics. 'The mining phase of Ethereum will come to an end on the 15th of September 2022. After this date, it will no longer be possible to mine ether on the Ethereum network using graphic cards (GPUs) or ASICs,' Ethermine detailed. 'As a consequence of this transition, the Ethermine Ethereum mining pool will switch to withdraw-only mode once the Proof-of...
---
Sequoia-backed Finblox Launches Pool Party, Allowing Users to Earn Free ...


[PRESS RELEASE - Please Read Disclaimer] Finblox, a popular Hong Kong-based crypto earnings platform - recently announced the launch of their "FinSwap" and "Pool Party" products, marking an ambitious expansion from their "FinEarn" product which allowed users to buy and earn passive crypto rewards. FinSwap helps eliminate the problem of cross-platform fees, as most crypto swaps are required to be conducted on a decentralized exchange (DEX) before being transferred over to a yield-earning platform - costing extra fees in the process. Additionally, swapped tokens on Finblox can immediately start generating passive income. Currently, FinSwap supports USDC, BTC, ETH, AXS, and MATIC with more assets to be added soon. As the trend of GameFi continues to grow, Finblox is determined not to be left behind - and Pool Party is their answer. Now, users can enter weekly drawings for huge crypto prizes in exchange for a minimum $10 deposit, which can be withdrawn at any time. Odds of winning can be increased by various factors such as the user's percentage of FBX (their native token) holdings, deposit size, join date, and referrals made. Meanwhile, Finblox has also released their very first litepaper with additional products in tow. The team is intent on building a "next-generation crypto ecosystem" where users can buy, spend, earn, and game with their crypto without ever leaving the platform. About Finblox Finblox is a next-generation c...
---
New Crypto Exchange Platform Bitflex Launches Futures Trading Competitio...


PRESS RELEASE. Seychelles, August 2022 – Bitflex Ltd., a secure crypto trading exchange currently specializing in crypto derivatives, has announced the launch of a new trading competition with a prize pool of $15,000. From August 5 to September 9, new and existing users on the Bitflex platform can participate in the event for a chance to win rewards. Trade More, Win More With up to 15,000 USDT worth of prizes, the Trading Competition is an important part of Bitflex's vision to reward its early users and get new traders to test out its platform which is currently in its BETA phase. The prize pool in the competition consists of cash prizes and valuable gadgets. Winners will be selected from a lucky draw based on their total number of entries. Traders would only need to trade as much as they can on the Bitflex Platform during the Campaign Period to increase their chances of winning the competition as each trader will be entitled to 1 entry into the lucky draw for every 0.05 BTC trading volume that they trade. As Bitflex's CEO Ee Wui Yang explains, "Our first Trading Competition has been designed specifically for traders who love to trade a lot. We want to reward users who churn huge volumes of trades on our exchange and take advantage of the zero-trading fee on our perpetual swap contracts. The more they trade, the higher their chances are of winning the top prizes." How the Competition Works Users will only need to open a Live Trading Account on Bi...
---
Shiba Inu (SHIB) Shines Green In Pool Of Crimson – Who's Buy...


On Friday, the price of Shiba Inu (SHIB) increased, despite the fact that the rest of the cryptocurrency market is suffering significant losses because of a prolonged unfavorable trend. Apparently, the dog-themed coin's price has risen 3.74 percent in the last 24 hours and is presently trading at $0.0000001026, leading the market in daily advances among the top 100 cryptocurrencies by market capitalization, according to statistics from CoinMarketCap. Bears have successfully knocked the price of Bitcoin (BTC) below the $20,000 threshold, diminishing market recovery hopes. Suggested Reading | Bitcoin Slides Under $20K – Another Collapse In The Offing? Shiba Inu Leads Top-Cap Cryptos Based on data from CoinMarketCap, the overall market capitalization of cryptocurrencies was $864 billion after falling 4% in the preceding 24 hours. Shiba Inu led the top-cap cryptos with gains between $1 and 4% over the same time frame. According to Coinglass statistics, the 10% drop in Shiba Inu price on Friday generated $1.44 million in SHIB futures liquidations across exchanges. Despite exhibiting strength in recent days, Shiba Inu was at risk of incurring additional losses. Even with the revelation of ShibsSwap's Shib Inu burn portal rewards, the technical setup indicates that price growth will deteriorate. SHIB total market cap at $5.45 billion on the daily chart | .com The SHIB burn portal was created to provide passive income to SHIB token holders who burn their tokens. The ...
---
VENT Finance Expands Crowdfunding Access With WingRiders General Pool Sa...


WingRiders' native $WRT token is up for grabs in what will be the first General Pool Sale on the VENT Finance launchpad. The GPS sale is designed to reduce the barrier to entry and encourage more investors to participate in the WingRiders project, which is looking to establish itself as a top decentralized exchange on the Cardano blockchain. WingRiders is an automated market maker-based DEX on Cardano that utilizes a unique extended unspent transaction model that's said to provide a more reliable and versatile environment for executing multiple transactions, with zero system failures. It was developed by VacuumLabs and offers full functionality for DeFi investors, with token swaps, staking, liquidity providing and yield farming opportunities available on its platform. The reception to WingRiders has been positive. Since launching its mainnet earlier in the year, it has emerged as the number three DEX on Cardano in terms of total value locked. The popularity of WingRiders is due to its unique ability to support non-Cardano assets such as BTC and ETH, something that no other Cardano DEX currently offers. It also supports stablecoins such as USDC and USDT, again something that no other Cardano-based DEX can provide. Other novelties on the WingRiders platform include support for ADA auto staking, and direct integration with hardware wallets such as Trezor and Ledger. WingRiders is partnering with VENT to raise $200,000 USDC through the GPS, in addition to a $300,000 r...
---
Terra Community Votes to Burn 1 Billion UST From its Community Pool


The developments surrounding Terra's ecosystem keep coming in. After voting for a revival plan that would see the fork of a new chain without the algorithmic coin, the community has now accepted another proposal. CryptoPotato reported yesterday that Terra's community voted in favor of Do Kwon's revival plan that intends to fork a new blockchain without the UST algorithmic stablecoin. Previously, the CEO had explained that 'the only path forward will be to absorb the stablecoin supply that wants to exit before UST can start to repeg.' With this in mind, a proposal was submitted eight days ago to burn the remaining UST in the community pool. With an overwhelming majority of 99.39%, represented by 153,644,852 votes, the proposal was accepted on May 26th. It's worth noting that its previous iteration, however, was submitted on May 12th, but it failed to execute because there was a mismatch between the amount of UST in the community pool and in the proposal.
---
Lido Deploys Additional Curve Pool to Improve Liquidity Around Bonded ET...


On Friday, the value locked in decentralized finance (defi) protocols dropped to a low of $110.35 billion after there was more than $200 billion total value locked (TVL) eight days ago on May 5. One specific defi protocol called Lido, a liquid staking platform and the second largest defi application in terms of TVL size today, has lost significant value losing 49.66% during the past week. Curve's stETH:ETH Peg Skews, Lido Adds New Pool With Liquidity Incentives While being exposed to the Terra blockchain blunder, Lido's bonded ethereum tokens have been under pressure due to an imbalance on Curve's bonded ethereum (stETH) and ethereum pool. The liquid staking defi protocol Lido announced that it was deploying liquidity incentives to Curve Finance in order to improve the imbalance that has been taking place around the stETH:ETH peg. 'We are deploying an additional Curve Finance pool to improve the liquidity around the stETH:ETH peg,' Lido tweeted on May 12, 2022. 'This new pool will feature an additional 1M LDO in incentives for the next week and is currently almost empty, suggesting high rewards to initial depositors.' Before the announcement, Curve's stETH:ETH pool was showing a 2% discount amid the chaos surrounding the Terra blockchain. Crypto journalist Colin 'Wu' Blockchain explained what was taking place on Thursday. 'The ETH/stETH asset ratio in Curve's largest TVL steth (ETH+stETH) pool is skewed,' the journalist tweeted. 'ETH/stETH=36.48%/63.52%, people are exchangi...
---
Drunk Robots Announces 4 Massive New Partnerships and a 5,000,000 $METAL...


The post-apocalyptic city of Los Machines has become the hub of Play2Earn activity. After a sold-out IDO, Animoca Brands-backed Drunk Robots has partnered up with Infinity Force and 3 major guilds – has just rehauled its game economy after a sold-out IDO, increasing the rewards and making it even easier to enter the game. Drink, fight, earn After 'play to earn' and 'move to earn', has the time come for 'drink and fight to earn'? At least that's what the robots of Los Machines do all day long: consume vast quantities of beer, then thrash each other around. Despite this violent premise, Drunk Robots is outrageously fun – and very well designed at that. In fact, the robots look so good that the original collection of 10,101 characters was immediately sold out on Liquidifty and Binance NFT. You can currently buy robots in closed containers on the Liquidifty marketplace. While you do need a robot to fight in the Arena or scavenge $METAL, there are several mini-games that you can play 100% free – such as Knockout, where you have to shoot at other robots before they shoot you. The project counts 23,000 Discord members, over 64k Twitter followers, and 39k Telegram channel subscribers – for a total of 126 thousand users in the community. Few P2E games can boast such a large following just weeks after the IDO. Drunk Robots introduces a 5,000,000 $METAL prize pool for the Arena leaderboard The Play2Earn element of Drunk...
---
Registrations Open for Bitget KCGI 2022 With Upgraded 200 BTC Price Pool


[PRESS RELEASE - Singapore, 9 May 2022] Registrations for the long-awaited biannual global crypto futures trading competition - King's Cup Global Invitational (KCGI), hosted by leading global derivatives exchange, Bitget, have officially opened. Participants can register for the competition from now till May 20, 10:00 (UTC+8), while the actual competition will take place from May 20, 10:00 to June 10, 10:00 (UTC+8). Since registrations for KCGI 2022 have officially started, a record number of close to 500 registrants were recorded, representing a positive response from the community for the long-awaited return of this trading competition. Following the momentum of last year's popularity, the prize pool for KCGI 2022 has been doubled to 200 BTC. Apart from financial prizes, a variety of gifts are also up for grabs including Bose speakers, folding bikes, premium gaming chairs, LG standbyME Display screen, etc. Commenting on this year's edition of KCGI, Bitget's CEO, Sandra Lou said, "We are extremely thrilled for registrations to officially open. Given the positive response so far, we are confident that it will continue to generate interest in the days to come. To show our gratitude for the support from the Bitget family, we have doubled the prize pool to 200BTC, may the best team/participant win!" For more information on KCGI, please visit https://www.bitget.com/en/kcgi/spring/2022 About Bitget Established in 2018, Bitget is one of the world...
---
Clearpool and Jane Street Launched a Permissioned Pool Focusing on KYC C...


After launching five Permissionless Pools, Clearpool established its first-ever permissioned pool that allows institutional lenders to earn yields up to 15% by staking USDC. The project partnered with Jane Street Capital - a global proprietary trading company aiming to enter the cryptocurrency industry. Permission Pool Decentralized capital markets provider Clearpool launched a permissioned pool on Tuesday, enabling borrowers with higher Know-Your-Customers (KYC) requirements to access funds lent out by institutional partners. According to the press release, the pool - initially funded with $25m of USDC - plans to increase to $50m soon. Users can stake USDC to earn the 15%-APR yield paid in CPOOL, the protocol's utility and governance token, Partnering with Jane Street, a quantitative trading firm with more than 1,700 employees, and BlockTower Capital, an investment firm focused on crypto and blockchain, Clearpool considers the launch a 'watershed moment for DeFi.' The protocol noted that it is the first time 'a major Wall Street institution has entered into a borrowing transaction on a DeFi protocol.' Launched on the Ethereum network less than two months ago, Clearpool specifically works to facilitate institutional borrowing and lending of digital assets. Its previously released program, Permissionless Pools, offers 'whitelisted institutional borrowers' the opportunity to be liquidity providers (LPs), competing with retail and institutional lenders for lucr...
---
Uncollateralized Lending Platform Truefi Reveals $100 Million Single-Bor...


The crypto firm Blockchain.com has revealed it has secured up to $100 million in liquidity from Truefi's single-borrower pool. The pool will be initially capped at $100 million over the first year and Blockchain.com aims to use the funds to bolster its own 'liquidity pools, leverage trading support, and book of lending services.'Blockchain.com Leverages Truefi's Single Borrower Pool The leading digital asset services and exchange company Blockchain.com has announced it has secured $100 million in liquidity from the uncollateralized borrowing and lending platform Truefi. Essentially, the decentralized finance (defi) platform Truefi leverages on-chain credit scores in order to facilitate uncollateralized lending. The platform claims to offer competitive returns for lenders with 'no lockup period and deep exit liquidity.' According to Truefi, the single-borrower pool will provide 'debt to Blockchain.com [that] will be available to all Know Your Customer-verified, non-U.S. lenders on the Truefi platform, offering them an expected APY of 8.50 percent, before incentives.' Truefi has already showcased the single borrower pool concept with Alameda Research and the team also helped Perpetual Protocol launch the first protocol-to-protocol lending pool. Trusttoken CEO Expects More Financial Institutions to 'Bring Their Books of Business On-Chain' Rafael Cosman, the CEO of Trusttoken explained in a statement sent to Bitcoin.com News that Truefi welcomes Blockchain.com into the fold, and...
---
1xBit Prepares 0.5 BTC Prize Pool for Easter Bunny's Adventure Tou...


[PRESS RELEASE - Please Read Disclaimer] This year not only will the kids have something enjoyable to do for Easter, but so will the entire 1xBit community. The 1xBit team presents the Easter Bunny's Adventure tournament, with a total prize pool of 0.5 BTC. The competition will begin on the 15th of April and will last until the 16th of May. What are the rules? Easter Bunny's Adventure is a competition for the whole community of 1xBit, and in order to take part in it, you have to have the legal age to have an account. If you do not have an account, you can still participate in the competition if you start registering now. Remember to tap on the button 'Take part' before starting the tournament after you have successfully registered your account. Afterward, you can enjoy playing your favorite slots. Do not forget that 1xBit has seven hidden eggs for the whole tournament at each level. Players must locate them in order to get rewards. The person who discovers all the eggs wins first place. What does the Easter Bunny's Adventure consist of? The tournament will have a total of 25 stages, through which participants can progress and increase in level by playing and earning to get the chance of being one of the winners. And to get closer to the gold egg, the top 7 levels earn you crypto prizes. In order to accumulate points, you should place bets of at least 0.1 mBTC, which brings a point, 0.25 mBTC brings 3 points, and if the bet is higher, higher the points to mak...
---
More PoolTogether (

#POOL

) News