| | | |
| --- | --- | --- |
| | POA Network | #POA |
---
| | | | | |
| --- | --- | --- | --- | --- |
| POA Price: | $0.000165 | | Volume: | — |
| All Time High: | $0.87 | | Market Cap: | $39.9 K |
---
---
| | | | | |
| --- | --- | --- | --- | --- |
| Circulating Supply: | 242,023,925 | | Exchanges: | 1+ |
| Total Supply: | 242,023,925 | | Markets: | 1+ |
| Max Supply: | 252,193,195 | | Pairs: | 4 |
---
---
---
The last known price of #POA is $0.000165 USD.


Please note that the price of #POA was last updated over 80 days ago. This can occur when coins have sporadic price reporting, no listings on exchanges or the project has been abandonded. All #POA statistics should be considered as 'last known value'.

The lowest POA price for this period was $0, the highest was $0.000165, and the exact last price of POA was $0.00016485.

The all-time high POA coin price was $0.87.

Use our custom price calculator to see the hypothetical price of POA with market cap of BTC or other crypto coins.
---
---
The code for POA Network crypto currency is #POA.

POA Network is 5.5 years old.
---
---
The current market capitalization for POA Network is $39,898.

POA Network is ranking downwards to #1520, by market cap (and other factors).
---
---
There is an unknown volume of trading today on #POA.
---
---
The circulating supply of POA is 242,023,925 coins, which is 96% of the maximum coin supply.
---
---
POA has limited pairings with other cryptocurrencies, but has at least 4 pairings and is listed on at least 1 crypto exchange.

View #POA trading pairs and crypto exchanges that currently support #POA purchase.
---
---
Note that there are multiple coins that share the code #POA, and you can view them on our POA disambiguation page.
---
---
---
---
Report: Binance's Decision to Airdrop $3 Million to Morocco Earthquake V...


Cryptocurrency exchange Binance has been criticized for pledging to help victims of Morocco's devastating earthquake by airdropping its native crypto token. According to Action on Armed Violence's Iain Overton, people affected by the earthquake are only interested in getting immediate assistance and not crypto. Binance Accused of Using Devastation to Prop Up Its Image , one of the top cryptocurrency exchanges globally, has been criticized over its decision to donate its crypto token known as BNB to Moroccans in places most affected by the recent earthquake. Some critics accuse Binance of using the devastation caused by the earthquake to boost its image. According to the Red Cross, Morocco's 6.8 magnitude earthquake has killed more than 2,800 people and affected more than 300,000. In some places, like the isolated Atlas Mountains, entire villages were left almost completely destroyed. In response, well-wishers including Binance have pledged financial assistance. In a statement, Binance, which claims to have over 70,000 users in Morocco, said it would airdrop BNB tokens worth $100 to users in the Marrakesh-Safi Province area who completed the so-called proof of address (POA) before Sept. 9. For users yet to complete the POA, Binance has promised to airdrop BNB worth $25, while active users in less affected areas are expected to get $10 worth of BNB. The crypto exchange said this process will see BNB worth nearly $3 million being transferred to the accounts of Binance users in M...
---
Two Months before World Cup, Fan Tokens Soar on MEXC Exchange


Fan tokens of leading football clubs in Europe are ripping higher and outperforming the broader cryptocurrency market, according to details on September 5, 2022. Per statistics, fan tokens like $LAZIO, the fan token of Lazio football club in Italy, and $PSG of the Ligue 1 giant Paris Saint Germain, are defying gravity and have been posting double-digit gains in the last few trading sessions. Notably, $LAZIO dominates the leaderboard, surging approximately 50 percent in the previous trading week alone. Considering fundamental factors and rising confidence by market analysts that the crypto winter might be coming to an end after nine grueling months, the fan token rally could just be getting started. The pump in fan tokens' valuation coincides with the resumption of the 2022/23 session in most top European leagues. These coins are purposefully designed to strengthen the ties between fans and the team. Partnering clubs are permitted to mint them on the dedicated Proof-of-Authority (POA) Chiliz network. This way, fans can, at any time, purchase these tokens allowing them to participate in voting where they can decide on the color of their team's jersey, friendly matches, or even win prizes. It is a well-thought idea that Socios, the team behind the Chiliz Network, first implemented and continues to revolutionize fan engagement, even presenting opportunities for traders on MEXC Global and other top exchanges. In 2020, MEXC Global, a top cryptocurrency exchange with over seven mil...
---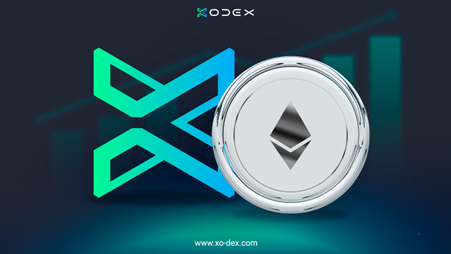 Ethereum Rising Gas Fees are Still Concerning But Presents Opportunity F...


Paying gas fees is a crucial component of exchanging crypto and mining digital assets yet remains a significant cost barrier for transactions. A prime example is the major cryptocurrency Ethereum, whose network incurs inherently high gas fees due to its high volume of transactions and token evaluation. The term gas is used to define the amount of Ether (ETH) needed to perform a specific transaction allowing users to interact with the network. These fees are used to compensate miners for the energy required to verify a transaction. The gas price is highly volatile and dependent on a multitude of factors. The primary factor that represents gas fee price fluctuation is transaction congestion. As stated by Coin Market Cap, 'There is so much movement on the Ethereum chain that the blocks are full, and transaction fees shoot up with each rise in demand.' According to specialists, the transaction volume can raise the gas fee from $5 to 50$ in seconds. Also, another critical driven force is the token market price. Ethereum investments have risen significantly since its inception in 2015. Within an astonishing period, its value grew from around US$0.31 to around US$4,800 (ATH) in November 2021. With the imminent release of ETH 2.0, which will replace the Proof Of Work model with the Proof Of Stake mechanism, Ethereum may have a prosperous future, but investors are still skeptical about further investing in Ethereum after the recent crash. The rise in gas fees has made it one of the mo...
---
Value Locked in Defi Climbs Higher, Polkadot TVL Spikes, Terra's L...


On Sunday, January 30, 2022, the top smart contract protocol tokens by market capitalization is $592 billion or 32.66% of the $1.8 trillion crypto economy. Meanwhile, the total-value locked (TVL) in decentralized finance (defi) protocols is $192.42 billion up 5.28% since January 23. Defi TVL Climbs More Than 5%, Ethereum Defi Dominance Still 60%, Cross-Chain Bridge TVL Jumps 13.5% At the end of the week, crypto asset prices have rebounded from the market carnage that took place seven days ago. During the last week, the top two leading crypto assets bitcoin (BTC) and ethereum (ETH) have gained 7% to 9% in value against the U.S. dollar. A week ago today, the TVL in defi dropped under the $200 billion mark and hit a low of $182.76 billion on January 23. Since then, the TVL has increased by 5.28% to $192.42 billion, according to Sunday's defillama.com metrics. Curve Finance, which is available on eight different blockchain networks commands a dominance of 9% amid the $192 billion TVL with $17.31 billion locked. Curve's TVL, however, shed 11.21% in value during the course of the week. The second-largest defi protocol is Makerdao with $15.81 billion locked and the third-largest is Convex Finance with a $12.03 billion TVL. In terms of TVL by blockchains, Ethereum currently commands ​​$117 billion of the $192 billion TVL in defi today. The $117 billion locked among 509 Ethereum defi protocols equates to 60.80% of the entire defi TVL on January 30, 2022. Furthermore, Te...
---
Value Locked in Defi Slips 10% in 4 Days, Ethereum TVL Dominates at 58%


Four days ago, the total value locked (TVL) in decentralized finance (defi) was coasting along at $255.84 billion and since then, the TVL has dropped ​​8.55% in value. During the last 24 hours, the TVL has slid 2.80%, and Curve's $23 billion locked today represents 9.84% dominance. Value Locked in Defi Takes a Hit, TVL Down 2.8% in 24 Hours Since digital currency markets have been dropping in value during the last few days, the value locked in decentralized finance has slipped as well. In four days, the TVL in defi dropped 8.55% from $255.84 billion to today's $233.95 billion. Curve Finance holds the largest TVL today and is dominant by more than 9.84% with $23 billion locked. This is followed by Convex Finance, Makerdao, Aave, WBTC, and Instadapp, respectively. The biggest seven-day drop in terms of a defi protocol's TVL in the top ten protocols is Lido, which lost 14.03% this week. The decentralized exchange (dex) Uniswap lost 9.44% this week and WBTC shed 7.63% due to bitcoin's (BTC) downward price drop. Ethereum still holds the most TVL in defi as far as blockchains are concerned with $147.9 billion on Saturday. Ethereum's TVL represents 58.18% of the aggregate TVL in defi today. Ethereum is followed by Terra ($16.61B), Binance Smart Chain ($15.33B), Avalanche ($10.93B), Solana ($10.03B), and Fantom ($5.67B) respectively. 30-day statistics for cross-chain bridges today show the TVL has slipped 10.4%. The top cross-chain bridge with the most TVL on Saturd...
---
Defi TVL Jumps 12% Since Mid-December, Close to $25B in Bridges, Convex ...


The total value locked (TVL) in decentralized finance (defi) has risen 4% during the first four days of the new year from $245 billion on January 1, to $255.84 billion three days later. While the defi protocol Curve Finance dominates with a TVL of $24.44 billion, Convex Finance is closing in on the dominance with $21.27 billion. Meanwhile, out of several blockchains, Ethereum dominates the defi TVL with 62.91% or $160.96 billion out of the aggregate $255.84 billion locked today. Defi TVL Increases 4% During the First 4 Days of 2022 Money is flowing back into decentralized finance (defi) and a number of defi tokens are swelling in value. Statistics from defillama.com show the TVL in defi hit a low of $228.13 billion on December 11 and since then, it's jumped 12.14% in value. On the first day of 2022, the TVL in defi was $245 billion and it's increased 4% to date reaching $255.84 billion on Tuesday. The $255.85 billion is tallied between numerous blockchains like Ethereum, Terra, Binance Smart Chain (BSC), Avalanche, Solana, Fantom, Tron, Cronos, Polygon, Arbitrum, Harmony, Waves, Ronin, Heco, Thorchain, Near, Smartbch, Elrond, and Osmosis. Ethereum's TVL across 383 protocols is $160.96 billion today followed by Terra's $19 billion across only 14 defi protocols. BSC commands $16.57 billion on Tuesday across 263 defi protocols. While Terra and BSC are the second and third-largest defi TVLs, they only represent 22.09% of the value locked in Ethereum defi protocols today. Terra...
---
More POA Network (

#POA

) News