| | | |
| --- | --- | --- |
| | pNetwork | #PNT |
---
| | | | | |
| --- | --- | --- | --- | --- |
| PNT Price: | $0.13 | | Volume: | $3.3 M |
| All Time High: | $4.01 | | Market Cap: | $10.7 M |
---
---
| | | | | |
| --- | --- | --- | --- | --- |
| Circulating Supply: | 79,064,064 | | Exchanges: | 10 |
| Total Supply: | 87,975,228 | | Markets: | 11 |
| Max Supply: | — | | Pairs: | 4 |
---
---
---
The price of #PNT today is $0.13 USD.

The lowest PNT price for this period was $0, the highest was $0.135, and the exact current price of one PNT crypto coin is $0.13491.

The all-time high PNT coin price was $4.01.

Use our custom price calculator to see the hypothetical price of PNT with market cap of BTC or other crypto coins.
---
---
The code for pNetwork crypto currency is #PNT.

pNetwork is 2.8 years old.
---
---
The current market capitalization for pNetwork is $10,666,146.

pNetwork is ranked #504 out of all coins, by market cap (and other factors).
---
---
There is a big daily trading volume on #PNT.

Today's 24-hour trading volume across all exchanges for pNetwork is $3,345,992.
---
---
The circulating supply of PNT is 79,064,064 coins, which is 90% of the total coin supply.
---
---
---
---
PNT has limited pairings with other cryptocurrencies, but has at least 4 pairings and is listed on at least 10 crypto exchanges.

View #PNT trading pairs and crypto exchanges that currently support #PNT purchase.
---
---
Note that there are multiple coins that share the code #PNT, and you can view them on our PNT disambiguation page.
---
---
---
---

Lessons learnt from the pGALA exploit


Security and transparency are key values that drive the work of the pNetwork team. The pGALA issue has highlighted vulnerable points in how elements surrounding the protocol were handled. While there's nothing we can do to change what happened, we are committed to learning from these weaknesses and improving for the project to return stronger than ever. Below are some key lessons learnt and ways in which the project intends to improve. — Comprehensive and real-time monitoring. — Real-time monitoring is the continuous monitoring of an IT system — this is a useful tool to automatically inspect whether a system is working as expected and to spot any issues. While real-time monitoring was already in place for the pNetwork protocol, this was unfortunately not sufficient to promptly detect that the pGALA smart contract had been compromised. In the context of a pTokens smart contract, pNetwork's monitoring system erroneously monitored the token smart contract itself and its so-called "proxyAdmin" smart contract (a smart contract that has control over the token smart contract) only. However, in the case of pGALA, an additional address was in place that operated as the owner of the proxyAdmin smart contract. This owner was not being actively monitored. The lack of monitoring on the owner smart contract delayed the detection of the loss of ownership over the pGALA smart contract. In fact, the issue was notice...
---

pGALA post-mortem: measures taken to safeguard the ecosystem from malicious actors and recovery…


pGALA post-mortem: measures taken to safeguard the ecosystem from malicious actors and recovery plan - The underlying collateral in GALA tokens for pGALA is safe. No funds loss happened on the GALA cross-chain bridge. All GALA tokens on Ethereum are safe. — Preamble. — pGALA (BEP20) is the tokenized version of the GALA token (ERC20). Under normal circumstances, the tokenized version is pegged 1:1 to the original version and redeemable for it at any time. The function of the tokenized version of GALA (hereafter called pGALA) is to make the token available on blockchain ecosystems (in this case BNB Chain) different from the native blockchain where the token is issued (in this case Ethereum). Once the cross-chain bridge is set up and the pTokens version (in this case pGALA) is set into existence, the asset is available for anyone to use it or integrate it without pNetwork needing to be aware of it. This includes, for example, the pGALA support within DeFi platforms as well as the BEP20 deposits/withdrawals support within centralized exchanges. Specifically, pNetwork was NOT involved in any listing activity of the pGALA or GALA token on centralized exchanges. Important: the pGALA token currently trading on DEXes and centralized exchanges may not be the 1:1 pegged token. As explained in the sections below, there are currently uncollateralized pGALA in circulation, hence the publicly shared recommendations to NOT inter...
---

pTokens to pTokens bridge now LIVE!


The growth of multiple Ethereum Layer 2 solutions, scalability networks and independent blockchain protocols has resulted in an increasingly multi-chain world. Each of these ecosystems presents users with its own peculiarities and opportunities. Being able to seamlessly move liquidity from one ecosystem to another is a need for users and a key element for the further adoption of DeFi platforms.Today, we're happy to launch the pTokens to pTokens bridge for BTC and PNT! A key feature of pNetwork v2, the pTokens to pTokens bridge enables the transfer of assets using the most efficient cross-chain routes. With the introduction of pNetwork v2, pNetwork has become an all-around cross-chain routing protocol. An open-source protocol grounded in a unified system, pNetwork v2 enables the efficient transfer of liquidity and data messages across networks, securely routed by pNetwork nodes. This results in efficient cross-chain operations and communications from any blockchain to any blockchain. — pTokens to pTokens bridge. — The pTokens to pTokens bridge unleashes the potential of pNetwork v2 even further by powering direct transfers from one host blockchain to another.Users can now bridge assets across all supported blockchains in a host-to-host manner, without the need to go back to the origin blockchain. It's seamless, fast and cost-efficient! This new feature results particularly interesting for assets that are avail...
---

Ecosystem Report #6: September 2022


Hello pNetwork Fam! We're back again for pNetwork Ecosystem Report #6. September has been a busy month for us as we had 2 AMAs, 1 Educational Event, PNT Staking in Huobi, new ways to interact with the DAO as well as 3 PIP improvements to further enhance the pNetwork Ecosystem. For those that weren't aware of all these, here's a quick recap. AMAs and educational event pNetwork had the honour of being in 2 AMAs and one educational event in September. The first AMA was with Huobi Global and pNetwork's project leadThomas Bertani as a guest, while the second featured Matteo Carbone speaking with Ore Network. Both AMAs had cool giveaways to get the Twitter community excited which eventually led to amazing attendance as well as engagement by the community. Wombat's Wisdom Uni featured pNetwork's business developer Matteo as a guest, who discussed all-things NFT interoperability and how to use the pWOMBAT bridge.We're hyped and always looking forward to more AMAs and other inspiring events in the future! PNT Staking in Huobi At the end of August, PNT was listed on Huobi Exchange and, in its wake, we further collaborate with the Huobi team running exclusive initiatives during the whole month of September, such as the PNT Staking campaign on the Huobi Exchange, where users got up to 300% APY for the duration of the campaign. DAO Interaction Taking feedback from other community members is a top priority for the pNetwor...
---

A brand new desktop and mobile DAO interface is now live!


Hey pNetwork Fam, a new interface to vote is now available! Usually, pNetwork DAO voters use the Aragon interface as well as the Eidoo App "DAO Manager" tool to vote on PIPs (pNetwork Improvement Proposals). Unfortunately the Aragon client is not actively maintained; the old Eidoo App has also been dismissed in favour of the whole new Eidoo App v2. Given that, we have worked on two new interfaces for DAO participants to vote from: A) the DAO Web Interface B) the brand new pNetwork Widget for Eidoo App v2 The pNetwork Widget is available for all Android and iOS users that have at least Eidoo App v1.6.2. At the time this article is written, only Beta iOS users have access to the latest release, therefore if you are not a Beta iOS Eidoo user, please use the pNetwork DAO web interface via WalletConnect or other wallets. Please note that, in order to vote any pNetwork DAO proposal, you need to hold daoPNT token (PNT tokens that have been staked by the users in the pNetwork DAO). Make sure you connect the wallet that is holding these daoPNT. If you are staking on BSC, at the time being you need to vote with the provided Snapshot interface instead. In the future, the new DAO interface will support BSC voting/staking as well. A) pNetwork DAO web interface (Available for everyone) The pNetwork DAO web interface is an easy way for users to vote in PIPs. Basically, users just go to this link: dao-app.p.network, connect the pNetw...
---

Huobi Global Becomes a pNetwork Node Operator!


As one of the top crypto exchanges, the pNetwork community is thrilled to welcome Huobi Global as one of its node operators! Since its inception in March 2020, pNetwork has been working towards its path for decentralization. This resulted in the launch of the pNetwork DAO and the governance token PNT, followed by the introduction of a network of nodes. The pNetwork is an open, public and independent network with an inbuilt governance structure that powers a multi-chain routing protocol for the movement of assets, NFTs, and data. Node operators are the backbone of pNetwork. They operate the key cross-chain infrastructure to ensure that smart contracts and dApp users across every blockchain can access assets' value and liquidity. Thanks to their valuable work, pNetwork has processed over $ 1 Billion in cross-chain operations, moving assets across 15 blockchains. Huobi joins the community of pNetwork nodes Open for anyone to join, the network of nodes currently counts 27 registered operators, including individuals from the community and projects from the larger ecosystem. Founded in 2013, Huobi Global is one of the top brands in the crypto space and a top 10 exchange for trading volumes, according to coinmarketcap.com. Huobi is a leading node operator in the industry. It has built long-term partnerships with mainstream public blockchains, including Avalanche and Solana, other than being an ETH 2.0 staking provider. Joining o...
---

Ecosystem Report #4


Hey, pNetwork fam! We're back again with Ecosystem Report #4. July was another great month where we had a collaboration with ORE Network, 2 AMA's, the launching of the new pNetwork Dashboard, and a lot of building behind the scenes! Let's jump right into it, shall we? ORE Network In July, we had the opportunity to collaborate with ORE Network. The $ORE Token is the native digital asset that runs the ORE Network. It's cross-chain, sustainable, and built to scale to billions of users. Our collaboration adds to ORE Token's growing list of bridges across chains, including Ethereum <> Polygon and Ethereum <> BSC. Essentially, this gives the ORE community a simple way to bridge their ORE tokens to Ethereum using pNetworks dApp! AMA's We had the pleasure of attending 2 AMA's in July. The first was with Thomas Bertani on the Proof of State podcast hosted by Algodevs, and the second was Matteo Carbone speaking with Tinyman. We're excited and looking forward to doing more of these! Proof of State Ep. 2 Thomas was invited to speak on the Proof of State show hosted by the Algodevs and Ryan Fox. Thomas was talking about maximizing liquidity options by bridging your assets. If you missed out and would like to tune in to watch, catch the link here: Proof of State | Ep. 02 — Maximize liquidity options by bridging your crypto assets Tinyman x Pnetwork AMA Matteo was invited to speak about pNetwork and ...
---

WOMBAT is now on the EOS Network!


Hi pNetwork and Wombat Fam! Before Wombat token launch, they mentioned that the WOMBAT token would have bridges to EOS and WAX. With that, Wombat and pNetwork worked tirelessly to create a bridge token for Wombat called pWOMBAT. Today, we proudly announce that pWOMBAT is now live on dapp.ptokens.io! pWOMBAT is an EOS-based token, backed 1:1 by the actual WOMBAT running on Ethereum. It is a perfect option for someone who wants to hold and handle WOMBAT tokens without dealing with the bureaucracy of centralized exchanges or the high gas fees on the Ethereum network. pTokens bridges operate based on locked smart contracts. Whenever someone moves a token between blockchains, their original 'deposit' gets locked in while the equivalent is issued to the user on the desired chain. To move WOMBAT between Ethereum and EOS, go to dapp.ptokens.io and Connect your wallet. In the Swap interface, choose the corresponding networks and the destination address/EOS account name it should be sent to. All you need to do then is to confirm the transaction and let pTokens do its magic. (Image of the bridge from Wombat Native to EOS) This collaboration is just the first step between Wombat and pNetwork. There will be more integration and collaboration in the future so stay tuned! About Wombat Wombat is a Web 3.0 gaming platform that enables players to monetize their playtime & achievements and transforms NFT ownership into a social exp...
---

ETH 2.0, What is it?


ETH 2.0 Ethereum 2.0, also known as Serenity, is a massive upgrade to the Ethereum blockchain that will bring about many changes. These changes include sharding, proof-of-stake, and moving EVM to eWASM. These upgrades are essential because they will make Ethereum faster, more scalable, and more secure. This post will discuss why Ethereum 2.0 is important and why it may affect you. Current Model Ethereum's current blockchain is based on the proof-of-work (PoW) consensus algorithm. This means that miners compete against each other to validate blocks of transactions and are rewarded with ETH for their efforts. While PoW is a secure and tried-and-true consensus algorithm, it has some drawbacks. For one, it is very energy intensive, as miners need to use powerful computers to solve complex mathematical problems. Additionally, PoW is not very scalable, as the more transactions there are on the blockchain, the slower it becomes. Ethereum 2.0 and its features Eth 2.0 will be launched in 3 phases: Phase 0: Beacon Chain & PoS Framework Phase 1: Sharding Phase 2:The Merge The upgrade will implement a new consensus algorithm called proof-of-stake (PoS). With PoS, instead of miners competing against each other, they will stake their ETH to validate blocks. This means that it will be less energy intensive. Additionally, Ethereum plans to implement sharding, a way of partitioning the blockchain so that each node only needs to pro...
---

pNetwork Officially Launched Cross-Chain Bridge for ORE Network!


We're excited to announce the latest step in our collaboration with ORE Network! Now, the ORE community and ORE users have a simple way to bridge ORE Tokens from the Open Rights Exchange (ORE) Network to Ethereum directly through the pNetwork decentralized application (dApp)! Following the ORE Token initial DEX offering (IDO), we announced pNetwork's launch of a bridge connecting the ORE Token to the Ethereum blockchain. Today's news expands on the collaboration and allows ORE Token to move seamlessly across the ORE Network and Ethereum blockchains directly in the pNetwork dApp.w (Try it out now! : https://dapp.ptokens.io/swap?asset=ore&from=ore&to=eth) pNetwork is a multi-chain routing protocol for DeFi, NFTs, and gaming, counting over $1 Billion in cross-chain operations processed across 14 different networks and safeguards 100M+ in TVL. The protocol enables the cross-chain movement of assets, NFTs, and data across L1 and L2 networks, including Bitcoin, Ethereum, Polygon, BSC, and more. This aligns with our vision of a decentralized future and our mission to provide multi-chain interoperability. The ORE Network is built for decentralized identities, assets, and rights. ORE works cross-chain with Ethereum, Algorand, EOS, and more to connect Web 2.0 identities to Web 3.0, allowing everyone to use blockchain technology easily. The $ORE Token is the native digital asset that runs the ORE Network. It's cross-c...
---
---
---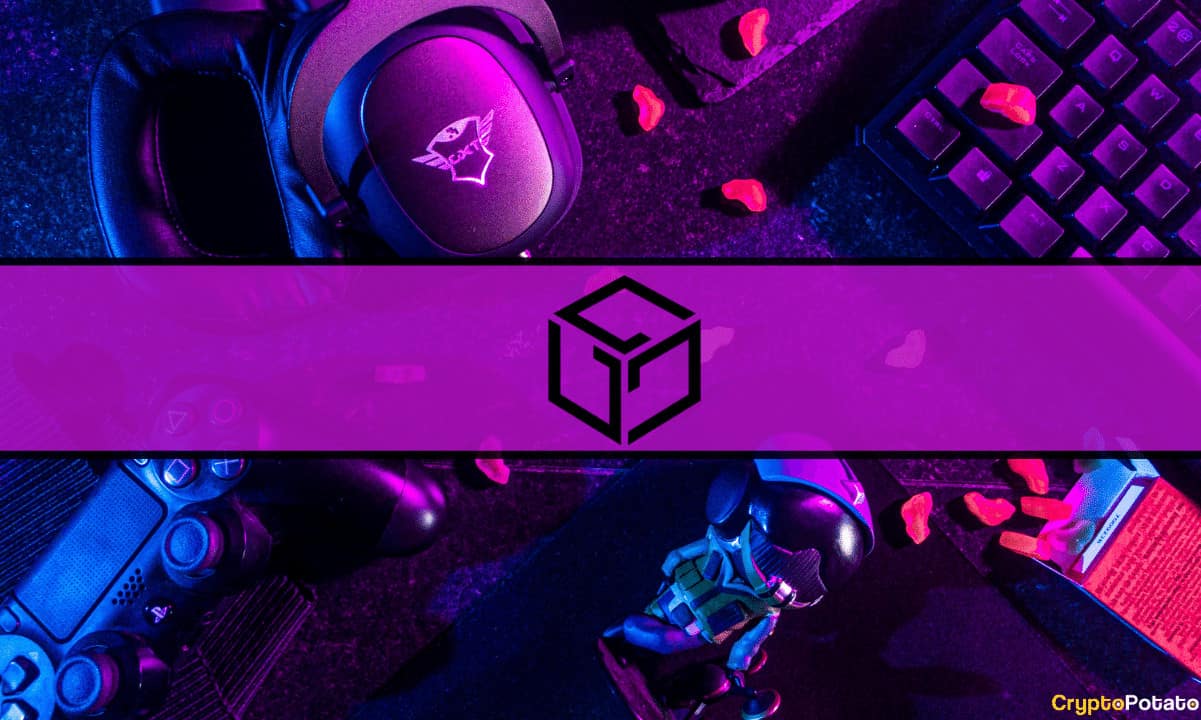 Gala Games Dismisses Hacking Speculations After GALA Plunged 90%


Blockchain-based gaming platform Gala Games claimed that 'everything is fine' after reports of billion-dollar-rug pull surfaced. It all started with a misconfiguration of the pNetwork bridge triggering the additional issuance of GALA GAME, following which a large number of additional tokens were recharged and sold on Huobi. This, in turn, caused GALA to fall by 90% on some cryptocurrency exchanges at one point. To avert risks to user accounts, Huobi decided to temporarily delist the token. Jason Brink, the president of the blockchain firm, also revealed that pNetwork was behind the 'unusual activity' detected on PancakeSwap that was working to drain the liquidity pool in a bid to protect it from being maliciously exploited. The gaming company further stated that all GALA tokens on Ethereum, as well as GALA-related assets on the GALA bridge, were safe, and the team joined forces with the pNetwork to temporarily halt transaction activity on the bridge. Brink urged users not to purchase pGALA on PancakeSwap for the time being. For the uninitiated, pNetwork happens to be a cross-chain interoperability bridge used by Gala Games on the Binance Smart Chain (BSC). Shedding more light on the entire incident, pNetwork tweeted, 'Yes, we noticed pGALA wasn't to be considered safe anymore and coordinated the white hat attack to prevent pGALA from being maliciously exploited. Funds are safe but users should NOT transfer or buy/sell pGALA on pancakeswap.' The bridge also confirmed ...
---
Portal Removes The Need For Wrapped Tokens And External Custodians For C...


Cross-chain bridges can unlock tremendous potential in the crypto world. But, unfortunately, this technology has certain issues and the wrapped tokens they use. Portal wants to change that narrative by removing the need for wrapped assets or third-party custody of user assets. Cross-Chain Bridges Are A Security Risk Those are the findings of Ethereum co-founder Vitalik Buterin, uttered last month. There is a good reason why Buterin uses harsh language, as cross-chain bridges are prone to 51% attacks. When such an attack occurs, hackers and other culprits control the system and can defraud users. Although a 51% attack is not a permanent problem, attackers' possibility to steal funds needs to be nipped in the bud. These bridges wrap and lock funds on other chains to facilitate transfers in their current form. It is an elegant solution, although one that introduces unnecessary security concerns. More specifically, the wrapping and locking aspect isn't decentralized or trustless. Additionally, that approach can lead to security incidents, such as the ones affecting MultiChain, THORChain, pNetwork, Poly Network, and others. Staghead Crypto Head Neil Player adds: "Cross chain bridges present a unique set of security risks and these types of exploits are not a surprise. It is a reminder how bleeding edge a lot of the applications that run on top of blockchains are. Exploits such as what occurred on Wormhole are expected to cause growing pains as the technology and techniques a...
---
More pNetwork (

#PNT

) News