| | | |
| --- | --- | --- |
| | Pangolin | #PNG |
---
| | | | | |
| --- | --- | --- | --- | --- |
| PNG Price: | $0.030 | | Volume: | $131.5 K |
| All Time High: | $13.89 | | Market Cap: | $5.1 M |
---
---
| | | | | |
| --- | --- | --- | --- | --- |
| Circulating Supply: | 169,716,189 | | Exchanges: | 10 |
| Total Supply: | 230,000,000 | | Markets: | 18 |
| Max Supply: | 538,000,000 | | Pairs: | 12 |
---
---
---
The price of #PNG today is $0.030 USD.

The lowest PNG price for this period was $0, the highest was $0.030, and the current live price for one PNG coin is $0.02991.

The all-time high PNG coin price was $13.89.

Use our custom price calculator to see the hypothetical price of PNG with market cap of ETH or other crypto coins.
---
---
The code for Pangolin crypto currency is #PNG.

Pangolin is 2.2 years old.
---
---
The current market capitalization for Pangolin is $5,077,009.

Pangolin is ranking upwards to #638 out of all coins, by market cap (and other factors).
---
---
The trading volume is medium today for #PNG.

Today's 24-hour trading volume across all exchanges for Pangolin is $131,470.
---
---
The circulating supply of PNG is 169,716,189 coins, which is 32% of the maximum coin supply.
---
---
---
---
---
---
---
---

Introduce Concentrated Liquidity to Pangolin Avalanche


🗳️ Governance ProposalTLDR: Move 4.3 million PNG from the on-chain treasury to fund seeding liquidity for a Concentrated Liquidity solution based on Uniswap V3 contracts and fund development costs. — What is the goal? - If this proposal passes, 50% will seed AVAX-PNG LP and will fund development costs. Concentrated liquidity offers more efficient markets and better flexibility for liquidity providers. The Uni V3 license expires on April 1, 2023, so we can offer these contracts on Pangolin. — What is changing? - The current contracts will run in tandem with V3, however, the updated interface will prioritize V3 for trades but will notify users if a better trade is available on V2. The swap feature remains the same, the change will only affect those providing liquidity. In the upcoming months, our intention is to implement a farming solution that leverages concentrated liquidity, ultimately driving sustainable growth and increased efficiency for PNG emissions. — How does this impact users? - LPs will benefit by having a more flexible and capital-efficient AMM. Instead of allocating capital across the entire price range, LPs have full control over their desired liquidity-providing price ranges. The Pangolin V2 contracts will remain operational in perpetuity, but we anticipate that V3's advantages will attract the most liquidity and trading volume. There is no obligation to migrate your V2 liquidity, bu...
---

New BridgeSwap Integration: Squid and Axelar


Access all large native assets across 25 EVM and Cosmos chains We are excited to announce that we have integrated Squid and Axelar into BridgeSwap. This integration means the Pangolin community can swap from 8 chains to 25 EVM and Cosmos chains directly from the Pangolin UI. — Squid x Axelar - Squid is a cross-chain swap and liquidity routing protocol built on the Axelar Network. Squid routes all its transactions through axlUSDC/USDC stable swaps pools, and USDC/native token pools. This leveraging minimizes the number of liquidity pools which need to be capitalized to achieve efficient liquidity across every token. Axelar is a proof-of-stake blockchain network built using the Cosmos SDK. It has its own permissionless set of validators which securely process cross-chain messages through quadratic voting. This offers secure cross-chain communication via Axelar. Cross-chain communication allows builders to create experiences where users can connect their assets to applications without having to think about where their assets live, or where the applications live. — More Assets, More Chains - BridgeSwap is being built to handle cross-chain swaps on as many assets and chains as possible. Integrating Squid and Axelar opens the doors to new EVM and Cosmos chains where users can easily move assets quickly and securely. We are building towards a chain-agnostic future where users onboard to multiple chains with a few cli...
---

Partner Spotlight: Integrating Arhkia's Mirror API and RPC Endpoints


Pangolin's Hedera contracts will be powered by Arkhia We're excited to announce Pangolin has partnered with Arkhia to bring our decentralized exchange (DEX) to life on Hedera. Arkhia is an enterprise grade Infrastructure-as-a-Service (IaaS) provider empowering blockchain & distributed-ledger developers. Their suite of products and services provide highly available, modular & scalable mirror nodes & APIs for the Hedera ecosystem, enabling Web3 developers to build successful, secure applications that extend current market capabilities. Arkhia offers various services and tools (including the Arkhia API suite) and is enabling our multi-chain DEX on Hedera Hashgraph. — Pangolin x Arkhia. — Through its low fees, fast settlement, and 2–3 seconds finality, Hedera Hashgraph's features align with Pangolin's mission of empowering users and builders to unlock the potential of decentralized systems. Arkhia increases the quality and accessibility of data on Hedera, with support for more networks coming soon. Pangolin will utilize Arkhia's middleware reliability to fetch status updates on Hedera's ecosystem and redirect HCS work. By being one of the early adopters of the JSON-RPC relay, a higher volume of traffic is expected to the Hedera protocol flowing from the EVM ecosystem. Arkhia provides solutions to make user experiences more stable, trustworthy, and highly available for the end-users of the ...
---

A New Governance Proposal: PSB-SGB SuperFarm Issues


Our new PSB-SGB SuperFarm is delayed pending a new governance vote — The Issue. — This week, we passed a governance proposal to end our current PSB-SGB farm and create a new PSB-SGB SuperFarm with rewards in both PSB and SGB. While implementing this new SuperFarm, we discovered technical issues that require the community's feedback and opinion to move forward. The Sunshine and Rainbow LP staking algorithm, as it sits today, requires a "pool0" farm, which is the current PSB-SGB. "pool0" means all farms, when compounded, go into the current PSB-SGB farm. If we create the new PSB-SGB SuperFarm and end the current "pool0" farm, no farms will be able to compound until the new SuperFarm ends in 6 months. This is an issue at the contract level. — The Solution(s). — We have three proposed solutions. — Option 1. — — Delay the SuperFarm until SuperFarmv2 contract is live — and then turn the current PSB-SGB farm into a SuperFarm. — Pangolin's engineers have been writing an updated contract for SuperFarms for launch on Flare and Hedera. Once that contract is audited and live, we can turn the current PSB-SGB farm into a SuperFarm, and this would not require users to claim their rewards before the end of the SuperFarm. This would be a delay, but would preserve users' APRs. This option would contradict with the last governance vote, as APRs would not reset, and cur...
---

New Chain Announcement: Pangolin Launching on Hedera


Pangolin brings its one-stop, tech-agnostic decentralized exchange to Hedera Pangolin Exchange, an established decentralized exchange (DEX) focusing on user-friendly decentralized tools and products with multichain scalability, has announced it will launch on Hedera. Pangolin is one of the most popular and trusted DEXs on the Avalanche blockchain, with over $16B in total trading volume, 3K token pairs listed, and 10M swaps on their platform. This year, Pangolin has launched on Songbird Network and announced plans for NEAR, Flare, and now Hedera. Pangolin DAO is excited to bring their combined Avalanche and Songbird experiences to the Hedera community. The DEX will take advantage of Hedera's: Carbon Negative network, Fixed fee model, Well-established enterprises, Growing community, Pangolin's upcoming BridgeSwap and HoneyComb integrations aim to increase the number of users traveling cross-chain, offer in-dApp swap functionality to partner projects, and bootstrap liquidity for the network. Hedera and Pangolin share the mission of empowering builders to unlock the potential of decentralized systems. Pangolin is excited to integrate into Hedera's new approach to decentralization and its fast, secure, and scalable network that makes sense for a wide variety of use cases. — About Pangolin Exchange - Pangolin is a multichain decentralized cryptocurrency exchange (DEX) on the Avalanche and Songbird Networks. Thro...
---

️ Governance Proposal: Create PSB-SGB SuperFarm with SGB Rewards


TLDR: Utilize SGB liquidity incentives to create a new PSB-SGB SuperFarm incentivizing 4m SGB over six months. — — Why PSB-SGB? - SGB and PSB are central assets to our contracts on Songbird Network. Higher liquidity for this pool will minimize volatility when the market becomes turbulent and create better rates for our exchange's two most popular assets. — Where will SGB rewards come from? - We will fund the SuperFarm with SGB liquidity rewards. These will be paired with PSB farm emissions for double rewards on top of fees earned from swap volume on the pair. — IMPORTANT: Creation of a new farm - Creating a PSB-SGB SuperFarm means that emissions will have to be redirected from the current PSB-SGB farm. This means the current PSB-SGB farm will halt emission rewards, and APR will only include swap fees. Users will have to un-stake their LP and re-stake in the new SuperFarm, resetting their reward rate. It's important to note that all users will start over at 0%. However, rewards will change from only PSB to both PSB & SGB. — Voting - If you are staking PSB in a single-sided SAR NFT you'll be able to participate in the vote. 1 PSB staked in single-sided SAR NFT = 1 vote. Your voting power includes the number of PSB staked across all your single-sided staked NFTs. A snapshot is taken once voting starts, and only the PSB staked in a single-sided SAR NFT will go toward your voting ...
---

New Monsterra SuperFarm: Farm, Battle, Earn


Earn double rewards in $MSTR and $PNG with our newest SuperFarm We've teamed up with the innovative team behind Monsterra to help you boost rewards and increase your stake in $MSTR. — Avalanche's newest gaming experience - Monsterra is a free-to-play-and-earn multi-chain game on BNB, Avalanche, and OKX networks. The game revolves around farming, property building, and battling with other lands. Monsterra is free-to-play, play-for-fun, and play-to-earn, allowing all gamers to enjoy with no prior investment. — Bringing more GameFi users to Avalanche - Monsterra has nearly 300,000 registered players within 3 months of its launch and has an average daily active user count of around 30,000. Monsterra utilizes a native BSC-to-AVAX bridge to bring $MSTR to the Avalanche network. Launching on the Avalanche Network opens the door to a highly scalable and affordable network to build out the Monsterra gaming ecosystem. — MSTR — AVAX SuperFarm - You can take an early stake in the Monsterra ecosystem by buying their native token $MSTR. And starting today, you can join their new $MSTR-$AVAX SuperFarm and receive a boosted APR with double rewards in $PNG and $MSTR. If it's your first time joining a SuperFarm, check out this tutorial on swapping for $MSTR, creating $MSTR — $AVAX LP, and stake that LP in the SuperFarm! You can find their new SuperFarm here. Learn more about Monsterra: Website | Twitter | ...
---

BridgeSwap is Live: Transfer between 16 chains on Pangolin


We're excited to announce that BridgeSwap is live on Pangolin. We've integrated LI.FI's SDK, allowing users to bridge and swap assets across 16 different EVM-compatible chains, 13 bridges, and 28 DEXs directly from the Pangolin user interface. — No Gas? No problem. - LI.FI works by integrating multiple bridges and DEXs, so you don't have to maneuver across the internet to find the best route. With the integration of 13 bridges and 28 DEXs across 16 chains, you can use BridgeSwap to swap natively from AVAX to the gas token of other chains and vice versa directly from the Pangolin UI. — Intuitive and Fast - Our contributors have worked hard to make BridgeSwap easy-to-use and intuitive. Here's a brief tutorial, we'll release more detailed guides soon. Here's another basic tutorial on how to create a cross-chain swap via LI.FI's widget medium.com — More Chains, More Tokens, More Options - The long-term goal is to enable BridgeSwap to handle cross-chain swaps on as many assets as possible, allowing users to flow to and from our host chains easily. Integrating LI.FI is the first step on this journey. Our THORchain integration is in progress, and we'll announce other partners in the upcoming months. We are building towards a chain-agnostic future where users onboard to multiple chains with a few clicks. It is our intent for that future to be right here at Pangolin. — Learn more about...
---

New Updates on Pangolin Exchange


We've made some important updates to app.pangolin.exchange. Here are details on the most relevant user upgrades. — BridgeSwap Integrated. — BridgeSwap is an in-app product that handles cross-chain swaps. We've gone live with the first version, and it is currently being debugged. You can find that version here and provide feedback on the integration in the #Feedback channel located on our Discord. We'll make a formal announcement with our first partner in the coming weeks. — Core Wallet Integrated. — We're excited to announce we've officially integrated Core Wallet! Built by the team at Ava Labs, Core brings AVAX & ETH dApps, BTC, NFTs, bridges, Subnets, L2s & more. You can download Core on desktop here. We'll make a formal announcement about the integration in the coming weeks. — Mixpanel Integrated. — We've integrated Mixpanel analytics to pangolin.exchange and app.pangolin.exchange. Mixpanel is an analytics service that helps us track user interactions and provides tools for enhancing user experience and product performance. The collected data is shared with MixPanel only (by default), and is not sold to third parties. It logs basic dApp interactions, your location (based on IP address), sessions, the amount of swap/LP/farm events, and if you're a new or returning user. All this information is recorded at the UI level and does not attach your IP address to your wa...
---

The Future of Decentralization and How Pangolin is Unaffected by FTX


The events of last week are not easy to address. The loss of funds for crypto users and teams will have lasting repercussions throughout our space. Regarding Pangolin, here's what it all means for our community and the future of decentralization. — Pangolin Had No Funds on FTX - Pangolin held no treasury funds on FTX, was not exposed to their exchange, and does not store any tokens on centralized exchanges. In alignment with our guiding values, Pangolin utilizes Fireblocks to safeguard treasury and grant funds and maintains custody of all assets. As for treasury funds, Pangolin holds the majority of funds in stables to combat volatility, and the contributing team has sufficient runway to battle the bear market. — DEX > CEX - The FTX death spiral has made it apparent that decentralized exchanges are fundamental to the future of cryptocurrencies. Transparent custody of funds is imperative to building a future where community members can safeguard their funds from malicious founders and institutions. — Self-Custody - Decentralized exchanges (DEXs) do not require custody of your assets. Centralized exchanges(CEXs,) such as FTX, hold custody of your funds similar to a bank (without the required regulations on checks and balances). On a DEX, your funds remain in your self-hosted wallet while you trade. The only case where you give custody away on an AMM/DEX is if you provide liquidity. In that case, the li...
---
---
---
Circle Expands Euro-Pegged Stablecoin to Avalanche Blockchain


On Thursday, the stablecoin issuer Circle Financial announced that the euro-pegged crypto asset EUROC is expanding natively on the Avalanche (AVAX) blockchain. According to Circle, several decentralized finance (defi) protocols and projects are supporting the new AVAX-issued EUROC asset.Circle's EUROC Stablecoin Finds New Home on Avalanche Blockchain About 11 months ago, Circle launched the euro stablecoin called euro coin (EUROC) as its second major fiat-pegged token, following usd coin (USDC). The EUROC stablecoin was initially launched on the Ethereum blockchain as an ERC20 token. Currently, there are approximately 47.11 million EUROC in circulation, according to statistics from etherscan.io. The euro-backed stablecoin issued by Circle is held by 1,381 unique Ethereum-based addresses. On Twitter, Circle announced that EUROC will now be hosted natively on the proof-of-stake (PoS) blockchain Avalanche (AVAX). "It is official, [EUROC] is now multi-chain and live on [Avalanche] today," Circle tweeted. "Developers can build on top of [eurocoin] on Avalanche to deliver faster, more efficient solutions for users to send, spend, save, lend, and borrow with a fully reserved, euro-backed stablecoin," the company added. Circle further noted that EUROC already has support from key defi applications and protocols like Curve Finance, Cable Finance, Trader Joe, Pangolin Dex, Benqi, and others. In a blog post published on Thursday, Circle said that it also offers '...
---
Bitcoin Blockchain Continues to See Growth in Ordinal Inscriptions and B...


As of Sunday, May 21, 2023, over 8.3 million Ordinal inscriptions have found their place on the Bitcoin blockchain, accompanied by a count of 24,677 BRC20 tokens. These new BRC20 tokens have also amassed a collective market capitalization of $483 million. Statistics reveal that over 1.3 million Ordinal inscriptions have been issued in the past five days alone. Miners, benefiting from this inscription surge, have reaped rewards of 1,448.84 BTC.Bitcoin's Ordinal Inscriptions and BRC20 Tokens Are Still Gaining Momentum In a span of just five days, Bitcoin.com News delivered a report stating the presence of slightly over seven million Ordinal inscriptions. However, as of the time of writing this article, an increase has occurred, bringing the total count to approximately 8,376,936 inscriptions. Within this short period, 1.3 million additional inscriptions have been added, signifying an ongoing trend. Recent statistics from Dune Analytics, recorded on May 21, reveal that bitcoin miners have seized the opportunity presented by these inscriptions, earning 1,448.84 BTC. The total value of these inscription-associated fees has reached roughly $39.14 million. Of the vast number of inscriptions, approximately 90% consist of plain text, while a count of over 500,000 comprises JPEG and PNG files. Interestingly, there are nearly 10,000 inscriptions that house video files, while a small fraction of applications, and audio files, add a multimedia dimension to the 8.3 million minted inscript...
---
Bitcoin Blockchain Surpasses 2 Million Ordinal Inscriptions Milestone in...


As of April 28, 2023, the number of Ordinal inscriptions on the Bitcoin blockchain has exceeded 2 million, according to current statistics. This milestone has been reached within just over four months since the first Ordinal inscription was minted on December 16, 2022, at block height 767,753. In total, inscription minting fees have amounted to 196.22 bitcoin, equivalent to $5.78 million.More Than 2 Million Ordinal Inscriptions Are Now Engraved Into the Bitcoin Blockchain The trend of Ordinal inscriptions on the Bitcoin blockchain continues to grow, with over 2,116,396 inscriptions discovered at the time of writing. These inscriptions are composed of various formats such as text, video, images, applications, and audio. Dune Analytics statistics reveal that 67.6% of all inscriptions are in text form, while 22.6% are images in the form of JPG or PNG files. Moreover, more than 13,000 Ordinal inscriptions include an application, and over 6,000 image inscriptions are animated. There are several collections of Ordinal inscriptions that have gained popularity and have established floor values and weekly trade volumes. According to data from ordinalswallet.com, the highest trade volume this week was observed for Clay Pepes, with 4.57 BTC or $134,082 in seven-day trade volume. The collections following Clay Pepes in terms of trade volume are Sub-100K, Bitcoin Punks, Pixel Pepes, Sub-10K, and BTC Machines, respectively. While the Ordinal inscription trend surpassed 2 million inscripti...
---
Bitcoin Stamps Surpass 18,000 Collectibles, Creativity Takes Center Stag...


With the latest non-fungible token (NFT) trend on the Bitcoin blockchain, known as Bitcoin Stamps, users have issued more than 18,000 digital collectibles on the network. While this figure falls short of the number of Ordinal inscriptions, stamp creators are exploring new ways to leverage this technology.Number of Bitcoin Stamps Rises Above 18,000 A mere 17 days ago, Bitcoin.com News reported on the trend of Bitcoin Stamps, as more than 8,000 stamps had been minted on the Bitcoin blockchain. Since then, the tally has grown to 18,443 stamps. The trend of creating stamps began following the craze of Ordinal inscriptions, and proponents of stamp technology argue that it enhances permanence, as stamps cannot be pruned like witness or signature data. Stamp creation comes with a higher price tag than Ordinal inscriptions, and the creators suggest using '24×24 pixel, 8-color-depth PNG or GIF' files for encoding stamps. However, creators have managed to develop high-resolution artwork using scalable vector graphics (SVGs). Recently, a user managed to attach an MP3 to a stamp, and the classic game of Snake was also appended to a stamp. Though still in its early stages, stamps are sold over-the-counter (OTC) and through Emblem Vault sales. The wallet Hiro, which supports Ordinal inscriptions, expressed interest in adding support for Stamps in the future, and welcomed Hiro Wallet pull requests on the team's Github page. In addition, the Rare Stamp platform is a web portal that par...
---
Bitcoin Stamps Emerge as New Image-Storage Trend on the Bitcoin Blockcha...


After the Ordinal inscription process gained significant traction on the Bitcoin blockchain with more than 800,000 inscriptions to date, a new trend of non-fungible token (NFT) technology has emerged called Bitcoin Stamps. The image-storing technique is a new way of storing images on Bitcoin, and so far, more than 8,000 stamps have been minted.From Ordinals to Stamps: A New Way to Store Images on Bitcoin Materializes Bitcoin enthusiasts have been introduced to a new method of storing images on the Bitcoin network that's different from the Ordinal inscription process that has become a popular trend in recent months. The new Bitcoin Stamp scheme was created by the Twitter user Mike in Space, and a summary of the project is hosted on Github. Basically, the technology provides a way to split an image into numerous unspent transaction outputs (UTXOs) by encoding it in Base64 text and leveraging the Counterparty protocol to broadcast it to Bitcoin. Bitcoin Stamps cannot be pruned like witness or signature data, and creating a Stamp is pricier than Ordinal inscriptions. Because of the expense, the Github summary of Bitcoin Stamps says, 'the fewer the bytes, the better,' and recommends using '24×24 pixel, 8-color-depth PNG or GIF' files. On March 31, 2023, the first 600 Bitcoin Stamps were stamped, and as of writing, there's more than 8,000 stamps. A directory of Bitcoin Stamps is hosted at stampchain.io, and the project also has support from Counterparty's xchain.io. There a...
---
Bitcoin's Ordinal Inscriptions Surpass 500,000 Mark as Miners Earn $2.66...


According to statistics, there are now more than 500,000 Ordinal inscriptions on the Bitcoin blockchain as the trend continues to gain significant traction. Onchain data also shows that since inscriptions started gaining popularity last month, Bitcoin miners have obtained 98 bitcoins worth $2.66 million in added fees.The Rise of Ordinal Inscriptions on Bitcoin Blockchain Ordinal inscriptions have surpassed the 500,000 mark, and at the time of writing, there are approximately 522,243 inscriptions on the Bitcoin blockchain. Essentially, the technology behind Ordinal inscriptions allows people to embed all types of arbitrary data into the blockchain. Inscriptions include data such as text, images, audio, video, and applications. The number of Ordinal inscriptions surpassed the 500,000 range on March 17, 2023, according to data hosted on Dune Analytics. Statistics show that 31.1% of inscriptions are in PNG format, or a total of 162,615 PNG-based inscriptions. Approximately 14% of Ordinal inscriptions are in WEBP format, and roughly 7% are in JPEG format. A total of 212,827 inscriptions are text-based, accounting for more than 40% of all the Ordinal inscriptions today. Dune Analytics data further shows that at block height 780,895, approximately 1,870 inscriptions were minted in the block with Ordinal inscriptions. The block with the second-largest number of inscriptions is block height 780,037, with approximately 610 Ordinal inscriptions minted in a single block. Block 780,895, ...
---
Hedera Exploit: Attackers Target Smart Contract Service Code


Decentralized proof-of-stake (PoS) blockchain Hedera finally confirmed a security breach. In an update, the team behind the platform revealed that attackers managed to exploit the Smart Contract Service code of the protocol's mainnet to transfer Hedera Token Service tokens held by victims' accounts to their own. It said the root cause of the issue has been identified by the team, and are working on a solution. Hedera Exploit Hedera further noted that the attackers targeted those accounts which were used as liquidity pools on multiple decentralized exchanges - including Pangolin, SaucerSwap, and HeliSwap - that utilize Uniswap v2-derived contract code ported over to use the Hedera Token Service to carry out the theft. Hedera announced shutting down network services and initially cited experiencing 'network irregularities' as a reason. In the latest confirmation thread posted by the platform, it said the mainnet proxies are still turned off to prevent the attacker from being able to steal more tokens, thereby removing user access to the mainnet. The team is currently working on a solution. 'Once the solution is ready, Hedera Council members will sign transactions to approve the deployment of updated code on mainnet to remove this vulnerability, at which point the mainnet proxies will be turned back on, allowing normal activity to resume.' Network Irregularities Several decentralized applications running on the network had previously flagged suspicious activity. Hedera-based cro...
---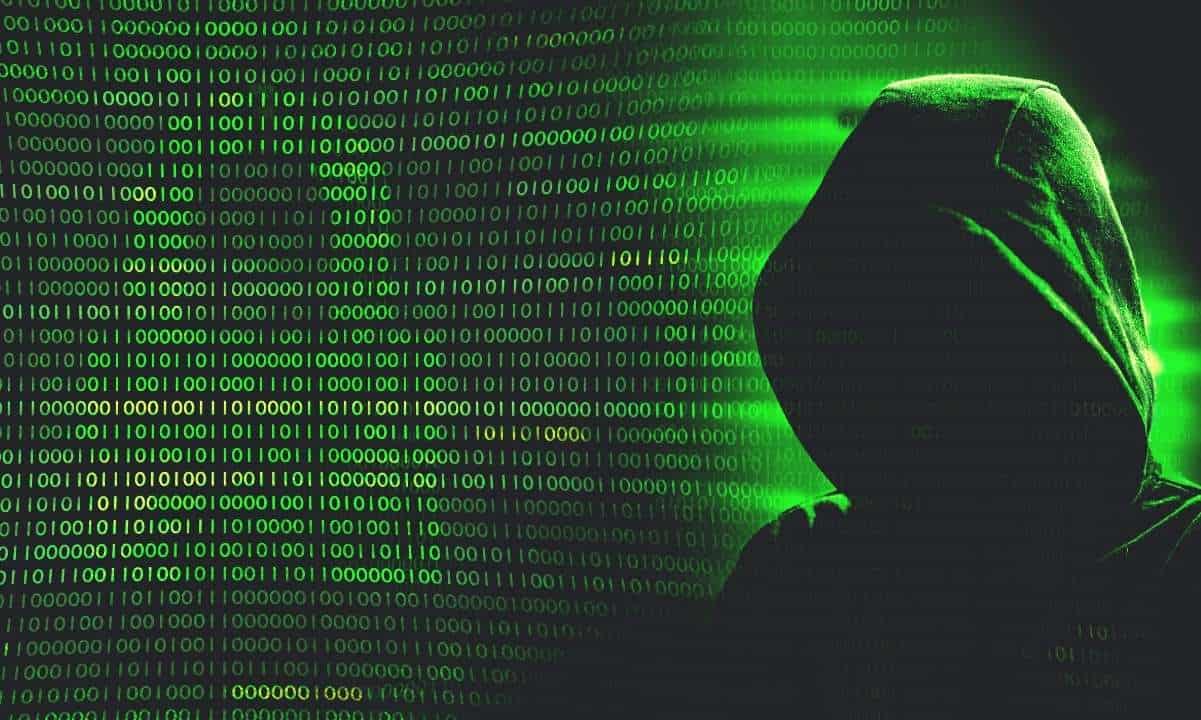 Crypto Scammers Are Getting More Creative, Microsoft Warns of New Threat...


Microsoft revealed that malicious entities are getting more sophisticated by the day. According to a new report, Telegram chat groups are being used to target cryptocurrency investment companies. The tech giant identified a threat actor - DEV-0139 - who infiltrated Telegram groups posing as a representative of a crypto platform. Targetted Attacks Against Crypto Companies The post published by Microsoft's Security Threat Intelligence team stated the threat actors had significant knowledge of the crypto investment industry and invited at least one target (posing as representatives of other crypto asset management firms) to another Telegram group. The main goal is to engage and discuss a relevant topic to gain the target's trust. The attackers sent them malware-laced Excel spreadsheets that contain well-crafted information to appear legitimate. Once opened, the weaponized Excel file enables macros, and a second worksheet embedded in the file will download and parse a PNG file to extract a malicious DLL, an XOR-encoded backdoor, and a legitimate Windows executable later used to sideload the DLL, which will decrypt and load the backdoor. This will essentially provide the threat actor with remote access to the target's compromised system. Microsoft could not retrieve the final payload but detected another variant of this attack and retrieved the payload. The company's findings highlighted the existence of other campaigns that leverage the same techniques to target crypto companies....
---
SUSHI Latest Feats Are Quite Impressive, But Crypto Must Overcome Rough ...


SUSHI has shown strong bullishness, ranking as the most influential project in Avalanche and breaking into the top 10 in Altrank on Polygon. At this time of writing, CoinGecko is estimating a 24% increase in value, which is a 10% increase from where it was. The following is a quick rundown of some of SUSHI's more notable qualities that demonstrate its 'tasty' status: There was a 4% increase in TVL. Positive environment, but unfriendly market conditions are a drag for the token Future discomfort is possible, but the investment case remains strong Most Influential Project on Avalanche$SUSHI @SushiSwap$JOE @traderjoe_xyz$FITFI @StepApp_$TIME @wonderland_fi$CRA @PlayCrabada$ALBT @allianceblock$BIFI @beefyfinance$PNG @pangolindex$CQT @Covalent_HQ$ANY @MultichainOrg#AVAX $AVAX pic.twitter.com/9ozC2j4Wrp — AVAX Daily (@AVAXDaily) November 21, 2022 In addition, DeFiLlama has noticed a 4% rise in TVL. All in all, investors and traders have a lot to be optimistic about here. But the technicals of the coin suggest that the bullishness is fleeting, as it is being carried around by the present bear market. SUSHI Remains Stale Since its crash in May 2022, SUSHI's price has barely moved. Also, the token has been trading between $2.083 and $0.861 for some time now. This coin, however, has been making higher highs and lower lows despite the bear market since the latter half of Q2 this year. The present price surge, however, is not only due to its recent successes, but also to the act...
---
How to Mint Your First NFT on Solana's Solsea? A Step-by-Step Guid...


Non-fungible tokens (NFTs) became particularly popular in 2021, and the trend continues, albeit a bit slower, in 2022. Users flock to create, sell, and collect various NFTs for many reasons. Some of them like the art, others are trying to speculate on their value, third are used as a part of a blockchain-based game, and so forth. Whatever the reason might be - it appears that NFTs are here to stay. Naturally, Ethereum emerged as the dominant network for their creation, and the ERC-721 token standard continues to lead the market. However, this also led to network congestion, tremendous fees, and slow transaction processing times, and other blockchains appeared a reasonable alternative as users are looking for cheaper and quicker solutions. One of these is Solana. In fact, Solana is thriving in the non-fungible token space as more creators seek Ethereum alternatives to launch their NFT projects. In this guide, we'll explain step by step how to mint NFTs on Solana — specifically on Solsea, the network's biggest NFT marketplace. Quick Navigation What is NFT Minting? How to Mint Your First NFT on Solsea? Connecting Phantom Wallet Creating an NFT Collection Minting your NFTs on Solsea What is Minting? Minting is the process of tokenizing a digital file with cryptography, and tokenization is the process of turning an asset into a digital token that can be moved, stored, and recorded on the blockchain. You can pretty much turn any digital file into a token —...
---
Crypto liquidity protocol KyberSwap implements new live price charts and...


KyberSwap, a DEX aggregator and liquidity protocol for traders and liquidity providers, announced today it now provides live price charts for all tokens. Moreover, the Kyber team has also made the display of trade routes more prominent, showing users which DEXs and liquidity sources their trade is routed through. 1. Live Price Charts Offering More Insights Live price charts provide useful data for any trader. When deciding whether to purchase a new token or hodl an existing one in your portfolio, the live price charts will give you a glimpse into general buying or selling activity and trends, as well as help narrow down the entry or exit price point for trades. KyberSwap's live charts are available in different time frames (1H, 4H, 1D, 1W, 1M). 2. Trade Route Showing The Best Rates As a DEX aggregator, KyberSwap routes and splits trades across multiple decentralized exchanges and sources (including KyberSwap's own pools) to guarantee the best swap rate for over 20,000 tokens on six supported chains. Popular DEXs such as Uniswap, Sushiswap, Curve, Balancer, QuickSwap, Pancakeswap, Traderjoe, Pangolin, SpookySwap, SpiritSwap, VVS Finance, and more have already been integrated. Viewing these trade routes via smart contract code and on-chain transactions may be complex for non-technical users. With the new trade route display, users can trade with confidence while getting insights into where KyberSwap is drawing liquidity from. 'KyberSwap aims to be the best DEX aggregator ...
---
More Pangolin (

#PNG

) News