| | | |
| --- | --- | --- |
| | Unipilot | #PILOT |
---
| | | | | |
| --- | --- | --- | --- | --- |
| PILOT Price: | $0.66 | | Volume: | $24 |
| All Time High: | $79.87 | | Market Cap: | $12.3 M |
---
---
| | | | | |
| --- | --- | --- | --- | --- |
| Circulating Supply: | 18,624,373 | | Exchanges: | 1 |
| Total Supply: | 20,000,000 | | Markets: | 1 |
| Max Supply: | — | | Pairs: | 1 |
---
---
---
The price of #PILOT today is $0.66 USD.

The lowest PILOT price for this period was $0, the highest was $0.663, and the exact current price of one PILOT crypto coin is $0.66273.

The all-time high PILOT coin price was $79.87.

Use our custom price calculator to see the hypothetical price of PILOT with market cap of BTC or other crypto coins.
---
---
The code for Unipilot crypto currency is #PILOT.

Unipilot is 2.3 years old.
---
---
The current market capitalization for Unipilot is $12,342,868.

Unipilot is ranking downwards to #1102 out of all coins, by market cap (and other factors).
---
---
There is a very weak daily trading volume on #PILOT.

Today's 24-hour trading volume across all exchanges for Unipilot is $24.00.
---
---
The circulating supply of PILOT is 18,624,373 coins, which is 93% of the total coin supply.

Note the limited supply of Unipilot coins which adds to rarity of this cryptocurrency and increases perceived market value.
---
---
---
---
PILOT has very limited pairings with other cryptocurrencies, but has at least 1 pairing and is listed on at least 1 crypto exchange.

View #PILOT trading pairs and crypto exchanges that currently support #PILOT purchase.
---
---
---
---

PRO liquidity bootstrapping initiative


Blockchain and property, name a better duo… Unipilot is excited to announce an ALM vault for PRO on Uniswap v3 (Ethereum mainnet). PRO has been live on CEXs such as Coinbase for a number of years now. In order to expand to the DEX arena, PRO has launched on Uniswap v3 and now integrated with Unipilot's ALM protocol to improve the capital efficiency of it's liquidity. Unipilot will keep PRO liquidity in an optimal range, conducting rebalances when necessary and compounding fees back into active liqudity. This will increase the capital efficiency of the PRO token, enabling lower-slippage trading due to the greater depth of liquidity. Additionally, the Unipilot vault will make it easier and cheaper for users to provide liquidity of the PRO token. You can find this new, actively-managed PRO/ETH 1% vault on Unipilot's Ethereum dApp using the search bar. PRO (Propy) contract address: 0x226bb599a12c826476e3a771454697ea52e9e220 What is Unipilot? Unipilot is a Uniswap v3 liquidity optimizer which manages Uniswap v3 liquidity positions for users and projects alike, keeping capital in an optimal range at all times. This removes the guesswork from adding liquidity and enables higher returns and reduced gas costs for LPs, as well as lower-slippage trading of the token. Unipilot's native token, PILOT, can be staked to earn a share of protocol revenue paid in ETH. Find out more at unipilot.io. What is Propy? Propy is a pioneer...
---

Unipilot March 2023 recap


Let's see what was achieved at Unipilot over the past month! QuickSwap integration progress Last month (February), our developers finished the code for our QuickSwap integration and it was sent to our auditing partner BlockApex., BlockApex has conducted a 5–6 week audit, which will be completed in the next few days., We aim to integrate QuickSwap in April, opening up an exciting new market for us on Polygon., TVL: "Up and to the right" The TVL chart continued to go "up and to the right", driven by growth on the Ethereum chain., Overall TVL (including staking) increased +31% to $3.78m in March., TVL excluding staking grew +27% to $2.89m., Unipilot protocol revenue ramped up +112% to $20,574 in the month., As 40% of revenue is shared with stakers, staking rewards grew accordingly. The other 60% goes to the Unipilot treasury, where it is used to cover protocol expenses., Source: DefiLlama Looking Forward Here's what to expect in April. New DEXs: We're set to launch on QuickSwap., New Chains: We'll be expanding to a new chain., Partnerships: We've got at least 1 [big] liquidity partnership coming., Arbitrum AMA: We have an AMA with Arbitrum on 5th April., Pilot Burn: The next quarterly PILOT burn will be held in early April, reducing our FDV., Looking further ahead, Uniswap has made it clear that it is actively supporting the continued expansion of Uniswap v3 to more chains (see image below), pres...
---

Unipilot February 2023 recap


Let's see what was achieved at Unipilot over the past month! QuickSwap integration progress On 13th February, our developers finished the code for our QuickSwap integration and it was sent to our auditing partner BlockApex., QuickSwap offers concentrated liquidity and it's a great opportunity to expand our liquidity management outside of Uniswap v3., QuickSwap is offering at a mimimum strong cross-marketing support and potentially a full integration of Unipilot on their dApp! Either way, it opens up an exicting new market for us., Arbitrum Launch On 25th February, we expanded to Arbitrum. We're now live on three chains and will look to launch on Optimism next., TVL on Arbitrum has surpassed $500k after just 3 days. We're discussing potential partnerships with a few projects already., Miscellaneous On 20th February we lowered the protocol fee on our Ethereum dApp from 20% to 10%. This new lower fee is inline with the 10% fee on all other chains. As a reminder, this fee is used to cover protocol expenses and reward PILOT stakers., Check out our refreshed website which has new sections on the networks and exchanges we support as well as a new partnership page., "It's the ̶e̶c̶o̶n̶o̶m̶y̶ TVL, stupid" Don't worry, we haven't forgotten your favorite metric! TVL remained on an upward trajectory despite a user removing a whopping $700k position (after making $23k of profit from fees earned during 1...
---

Pilots get ready for Arbitrum take-off!


Background Unipilot experienced significant growth following its expansion to Polygon in October 2022. In November, Unipilot TVL increased +240%, revenue rose +265% and the number of active positions surged more than +700%. Arbitrum Time! Now its time to take this a step further. We are excited to announce that Unipilot is NOW LIVE on Arbitrum, a Layer-2 scaling solution for Ethereum. Arbitrum is currently the fourth-largest chain by TVL, ahead of both Polygon and Optimism. In terms of 24hr volume, however, it is currently in second place behind only Ethereum!Chains by 24hr volume. Source: DefiLlama With our expansion, you can now use Unipilot to manage and optimize Uniswap v3 liquidity on Arbitrum, benefitting from the high volume-to-TVL ratio on the network. As a reminder, Unipilot will select the optimal range for your capital, autocompound earned fees back into active liquidity regularly and rebalance your position (Active vaults) when necessary. Which vaults are available? The following Actively-managed vaults are live now. These pairs were selected due to their popularity on Uniswap v3. Additional vaults will be added in the coming days and weeks, including Narrow and Wide variants, and users can still add any pair as a Community vault at any time. We are also working on some Arbitrum partnerships! Improved Strategy With our expansion to Arbitrum we have also launched a new, improved strategy tool for Unipilot. This s...
---

Unipilot January 2023 recap


After a quiet December for the crypto markets, volumes and prices picked up in January, and so did Unipilot TVL As you can see from the graphic below, Unipilot TVL grew +44% in January, with the vast majority of it ($1.33m) residing on our Polygon dApp. This bodes well for potential future growth after we expand to Layer-2 networks which have similarly-high volume-to-TVL ratios and low gas fees. This growth in TVL directly benefits our community, as PILOT staking rewards increased +50% this month and APR currently stands at a respectable 7% (paid in ultrasound ETH, not PILOT inflation). Wen Dev Do Something? The core devs at Unipilot have been busy as ever this month, working alongside our auditing partner BlockApex to finalize work on a new smart strategy tool which will backtest more data to improve liquidity provision through Unipilot. We expect to launch with this new strategy on Arbitrum during February. Concurrently, another group within the Unipilot dev team is working on integrating Quickswap, a Polygon DEX which has current TVL of $172m, above Uniswap v3's $107m. This work is also anticipated to finalize during February, likely allowing us to expand to Quickswap in March. We are in discussion with Quickswap regarding cross marketing and potential for Unipilot to be integrated into their dApp to allow their users to provide concentrated liquidity in a click. Additionally, following our expansion to Arbitrum we wil...
---

Unipilot: An In-flight update


Does Unipilot outperform HODLing and impermanent loss? A common concern that users raise about liquidity provision — either directly on a DEX or via a liquidity manager such as Unipilot — is the potential for impermanent loss. To demonstrate the effectiveness of Unipilot, which keeps your liquidity in an optimal range based on backtesting of multiple variables, we launched an ongoing study to look at the profitability of our newest type of vaults — narrow and wide — on our Polygon dApp. We added ~$100 to each vault and as 30 days have now passed, it's time have the first look at how they have performed. You can see that both the narrow and wide positions have outperformed HODLing the assets due to earned liquidity fees surpassing any impermanent loss. Note that the value of the position has fallen since the liquidity was added due to the decline in the price of ETH over the period. Liquidity provision should be considered a long-term strategy, as over time the position gradually earns more fees to offset any negative impact of sporadic rebalances, yet it is of note that even over a relatively short period, Unipilot has outperformed hodling. Whether you choose a narrow or a wide vault will depend on your preferences and expectations for market volatility. If the assets were to trade within a reasonably tight range, then during this period a narrow range would prove to be more profitable. Conversely, d...
---

Unipilot December 2022 Recap


The number of active positions on Unipilot increased a further +9% in December! December proved to be a quiet month for the crypto markets in terms of trading volumes, with prices of many major tokens also falling slightly. This led to a slight decline in TVL and a drop in fees earned by our users in December compared to November. However, perhaps a better metric for us to look at is the number of active positions on Unipilot, as this removes the impact of short-term market conditions and focuses on Unipilot's user base. Following the +717% growth in November, the number of active positions grew a further +9% to 669 in December. Most of the positions (580) are on our Polygon dApp, which bodes well for potential future growth after we expand to Layer-2 networks (Arbitrum, Optimism) which have similarly-high volume-to-TVL ratios and low gas fees. We aim for Unipilot TVL to rise to $10m to $20m by mid-2023, driven by continued Polygon growth, our expansion to Layer-2 networks such as Arbitrum and Optimism, the integration of additional DEXs such as Quickswap, by forging more partnerships and by bringing our Concentration Preference feature to the Ethereum dApp. Also, keep an eye out for the launch of our ConcenTrade feature! Thanks for joining us on this journey, let's make 2023 the year of the PILOT! Quick Links Website / dApp / Twitter / Telegr


---

Unipilot Ambassador Program


Let's bring the community together in a shared initiative to spread the word about Unipilot. Oh, and $PILOT is up for grabs! Background In recent weeks, Unipilot gained significant momentum, with TVL rising +240% and the number of active users increasing +700% in November. This was driven by our expansion to the Polygon network, but was aided in no small part by the coverage we received on Twitter from community members such as Kaduna and Alpha Seeker. Coverage such as this is typically far more successful than paid marketing options because: people are far more receptive to learning about new projects when it comes from their frens and trusted influencers (as opposed to paid influencers who will cover *any* project!), its free (bar any prizes): we dont need to sell PILOT tokens and dilute *your* holdings to pay for it!, it's delivered with authenticity and passion! You're the Unipilot community, and you're our best ambassadors!, Introducing Unipilot's Ambassador Program For the reasons listed above, its time to launch the Unipilot Ambassador Program. While the devs are busy working on new integrations, let's bring the community together in a shared initiative to spread the word about the project without resorting to expensive and often ineffective paid marketing. How To Participate It's simple - create engaging content about Unipilot on social media. For example, it could be: A Twitter thread on Unipilot,...
---

Unipilot Monthly Recap: Nov 2022


November was a big month for Unipilot. Let's dive into what happened! First, let's look at the key stats for our Ethereum dApp since it launched in November 2021. Now let's see how our Polygon dApp has performed since it launched in mid-October, just six weeks ago. Key Takeaways Due to momentum for our Polygon dApp, Unipilot TVL increased +242% in November, revenue rose +265% and the number of active positions surged +717% to over 600., Total Fees Earned on our Polygon dApp after six weeks approached $62,000, nearly one-third of lifetime fees earned on the Ethereum dApp., This was likely driven by our new Concentration Preferences feature combined with the low gas fees and high volume-to-TVL ratio on Polygon., Let's see how Unipilot performed overall (Ethereum + Polygon) in November compared to October. We aim for Unipilot TVL to rise from the current $2.18m to at least $20m (growing more than fourfold) by mid-2023, driven by continued Polygon growth, our expansion to Layer-2 networks such as Arbitrum and Optimism, the integration of additional DEXs such as Quickswap, by forging more partnerships and by bringing our Concentration Preference feature to the Ethereum dApp. Thanks for joining us on this journey, let's make 2023 the year of the PILOT! Quick Links Website / dApp / Twitter / Telegr


---

Unipilot Tokenomics 101


With our launch on Polygon, we had an influx of new users joining the Unipilot community. As one of the most common questions we've received from these new users relates to tokenomics, we decided to put together an article with all the key info. Here it is! The Numbers We launched the PILOT token on Uniswap in July 2021, with a total supply of 20m tokens, and ~7.5% of supply in circulation. The rest is locked in vesting contracts., In October 2021 we launched the PILOT burn program. With this, we started to burn PILOT tokens each quarter as they are unlocked from the vesting contract. This scheme is designed to benefit our community of token holders., At time of writing, we have burned nearly half of the total supply, which now stands at 10.6m. Meanwhile, the circulating supply is 1.19m. Check our Coingecko page for the latest stats., Overall, the scheme will lead to 78% of the total supply being burned, leaving only 4.4m tokens. These 4.4m tokens will not necessarily ever enter circulating supply as we are keen to limit inflation., Utility In June 2022 we launched staking. This allows holders to stake the PILOT token on the Unipilot dApp to earn a share of protocol revenue, paid in ETH., Note that these rewards are not inflationary. The Unipilot protocol takes a cut of all fees earned on the protocol, with 40% of this revenue being paid to PILOT stakers. The other 60% is used to cover protocol expenses, helping us to l...
---
---
---
South Korea to Launch Digital Currency Pilot Program in 2024


In a move to modernize its financial infrastructure, South Korea is set to embark on a pioneering project involving digital currency. Commencing in the fourth quarter of 2024, the nation will start a pilot program involving the participation of 100,000 citizens, signifying a significant stride towards the nationwide implementation of digital currencies. South Korea to Pilot Digital Currency with 100,000 Citizens In an upcoming pilot program jointly managed by the Bank of Korea (BOK) and financial regulators, 100,000 South Korean citizens will be able to use deposit tokens based on the country's central bank digital currency (CBDC). The BOK, alongside the Financial Services Commission and the Financial Supervisory Service, unveiled these plans after Agustin Carstens, the General Manager of the Bank for International Settlements, visited the insitution. Initially revealed in October, the project is an advanced version of the BOK's intentions to conduct real-world experiments with CBDCs. Under this pilot, selected participants can purchase goods using deposit tokens issued by commercial banks, operating similarly to vouchers in retail stores. Recruitment for participants is expected to begin around September to October of the following year, with the project spanning three months. The pilot program will also have some limitations. Participants can only use the digital currency for intended payment purposes, while personal remittance and other uses are currently prohibited. The B...
---
Digital Ruble Pilot to Expand to Execute Budget Expenditures Next Year


Anton Siluanov, the finance minister of Russia, has announced that the Central Bank of Russia will expand the pilot phase of the digital ruble next year to include the execution of still undefined targeted budget expenditures.Digital Ruble to Be Leveraged for Budget Expenditures The digital ruble, Russia's central bank digital currency (CBDC), is now projected to be used to settle certain kinds of budget expenditures, according to Finance Minister Anton Siluanov. In a recent intervention at the upper house of the Russian Parliament, Siluanov informed on the new use of the digital ruble and how this process would be organized jointly with the Central Bank of Russia. Siluanov stated: We had a meeting headed by Central Bank Governor Elvira S. Nabiullina literally last week, on Friday, on the issue of using the digital ruble in the budget process. We agreed that starting next year, we will have a pilot on certain expenditures where the digital ruble will be used. The digital ruble pilot was launched in August after the approval of the digital ruble CBDC law by President Vladimir Putin. Since then, 13 banks have been involved in the limited test which is 'going as planned,' according to Central Bank of Russia Governor Elvira Nabiullina. Expenditures Still to Be Determined Siluanov emphasized the importance of using the digital ruble not only for avoiding high fees but also for executing payments where the funds need to be targeted for specific purposes, including social payments ...
---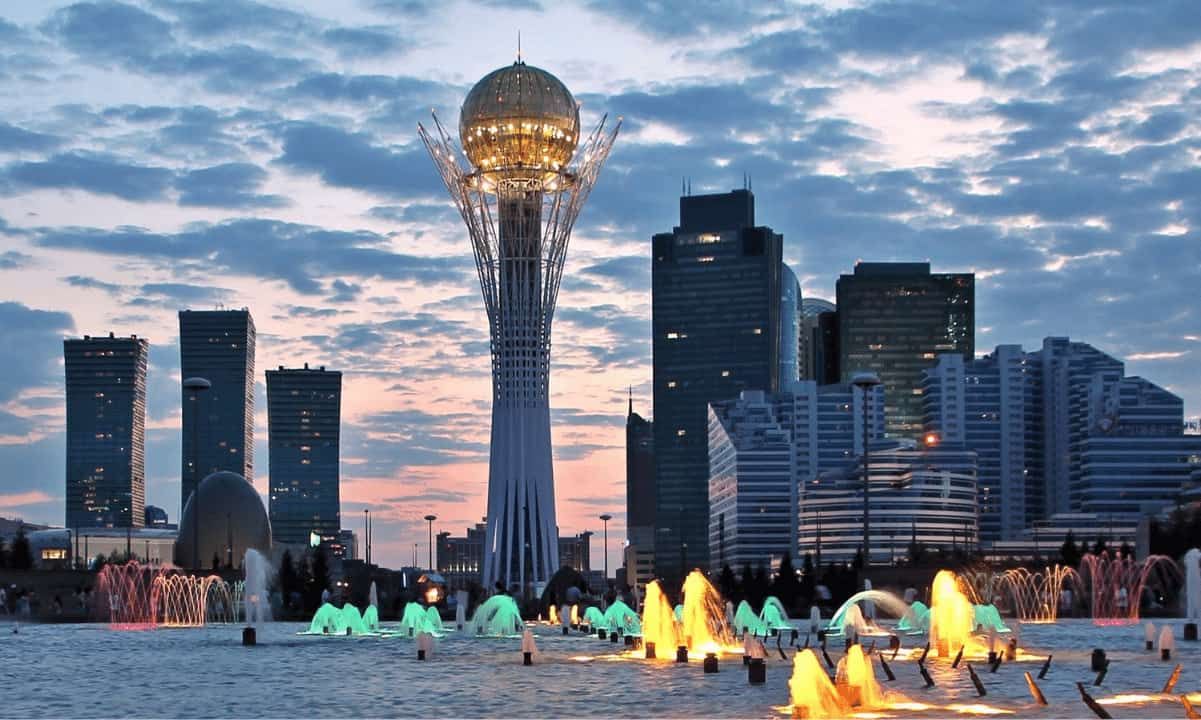 Kazakhstan Unveils Digital Tenge in Limited Pilot Mode With First-Ever R...


Kazakhstan officially introduced its central bank digital currency (CBDC), the digital tenge, on November 15th, operating within a 'limited environment with real users.' The National Bank of Kazakhstan initiated the pilot phase in collaboration with second-tier banks and their clients. While the Central Asian country's plans for a CBDC date back to 2021, it wasn't until this February that the authorities actually kicked off its development. Kazakhstan's First Retail Transaction With CBDC Binur Zhalenov, Chairman of Kazakhstan's National Payment Corporation (NPC), conducted the first-ever retail transaction using the digital tenge through a debit card linked to the CBDC account, marking a significant milestone. Kazakhstan has tapped payment giants Visa and Mastercard to support the integration of digital tenge on cards. Speaking at the XI Congress of Finance in Almaty on November 25th, Zhalenov said, 'Today we will launch the digital tenge into retail circulation, and next year we are counting on the large-scale development of the platform together with our partners, financial market participants, more and more innovative services will appear.' Zhalenov highlighted the digital tenge's versatility for applications like smart contracts, financial services, and digital asset transactions. The upcoming focus of CBDC development includes enabling offline payments in 2024 and integrating cross-border trade by 2025. In short, the complete rollout of the digital tenge is set for concl...
---
National Bank of Georgia Selects Ripple as Tech Partner for CBDC Pilot


The National Bank of Georgia announced that it has enlisted the aid of Ripple, the cryptocurrency company, as the sole tech partner in its central bank digital currency (CBDC) project, denominated the digital GEL. Ripple's CBDC solution was selected from nine shortlisted companies that applied to be part of Georgia's CBDC pilot. Ripple Scores National Bank of Georgia CBDC Partnership Ripple, a cryptocurrency payments tech company, will be helping the government of Georgia to develop its central bank digital currency (CBDC) project. According to an official press release, the company has been selected to be the sole tech partner of the upcoming CBDC pilot in Georgia, the digital GEL. The company was selected out of nine shortlisted options that also presented execution plans and had to show their solutions in a two-phase selection process supervised by internal and external experts of the National Bank of Georgia. Natia Turnava, acting Governor of the National Bank of Georgia, explained the reasons that led to the selection of Ripple. She stated: The committee selected Ripple due to its technical excellence and the expertise of its team. We look forward to moving ahead with Ripple and we are grateful to all other participating companies for their interest and efforts in the selection process. Ripple's VP of Central Bank Engagements, James Wallis, declared: By harnessing the power of the Ripple CBDC Platform, this pilot will pave the way for transformative advancem...
---
Marathon Digital and Nodal Power Unveil Methane-Fueled Bitcoin Mining Pi...


On Thursday, Marathon Digital, a publicly traded bitcoin mining company, announced its partnership with Nodal Power, revealing plans to initiate an innovative 280-kilowatt (kW) bitcoin mining pilot project in Utah. The project harnesses biogas, specifically methane from a landfill, to fuel the pilot's BTC mining operations, which are reported to be fully energized.Eco-Friendly Bitcoin Mining Marathon Digital, listed on Nasdaq under the ticker MARA, has announced a new partnership with Nodal Power. Nodal Power is recognized for developing and operating assets in the renewable energy sector, focusing primarily on biogas. The gas-to-bitcoin firm just raised $13 million in a seed round backed by strategic investors. Marathon detailed on Thursday that the pilot project with Nodal Power is part of a 'broader initiative' by the firm. The company wants to validate the benefits of capturing methane from landfills to power its fleet of bitcoin (BTC) mining rigs. The press announcement cites the United Nations Environment Programme (UNEP), which details that methane is 80 times more harmful than CO2. Additionally, Marathon cited the U.S. Environmental Protection Agency (EPA), underscoring the agency's perspectives on issues related to municipal solid waste emissions. The statement outlined that landfills contributed to over 14% of the U.S.'s total methane emissions in 2021. Using biogas as energy to power bitcoin mining operations reduces emissions and mitigates the risks associated wit...
---
Another Huge Win for Ripple (XRP) as Georgia's National Bank Selects it ...


In a November 2 announcement, the National Bank of Georgia (NBG) revealed it had selected Ripple as its official technology partner for the Digital Lari (GEL) pilot project. This partnership signifies a significant step forward in exploring blockchain technology and its applications in the realm of national digital currencies. Ripple Selected as NBG's Digital Lari Partner Ripple emerged victorious in a rigorous selection process that involved nine shortlisted companies. These companies were carefully assessed for their capabilities to support the pilot project, and Ripple's technical excellence and the expertise of its team ultimately secured its position as the technology partner of choice. In NBG's announcement, Natia Turnava expressed satisfaction with the selection, stating, 'We were pleased to select Ripple as the official technology partner for our Digital Lari (GEL) pilot project following a thorough review of all shortlisted parties.' James Wallis highlighted the innovative nature of the partnership as the NBG pioneers blockchain technology to digitize its economy, stating that Ripple's CBDC Platform is set to drive transformative progress in public sector blockchain use. This collaboration demonstrates a commitment to innovation, efficiency, and the empowerment of entities through secure and transparent blockchain transactions. Ripple's CBDC Solution Ripple's CBDC solution, the Ripple CBDC Platform, is designed to provide a holistic end-to-end solution for central b...
---
Visa Successfully Completes Digital Hong Kong Dollar Pilot Program


Visa, a global leader in payments technology, has marked a significant milestone by completing a pilot test in collaboration with HSBC and Hang Seng Bank. The program, a part of the 'Digital Hong Kong Dollar' pilot organized by the Hong Kong Monetary Authority (HKMA), opens new horizons for secure and efficient financial transactions. Transforming Interbank B2B Payments The Digital Hong Kong Dollar pilot program explored two crucial use cases, unveiling the vast potential of tokenized deposits. One area of focus was the interbank B2B payment process, specifically in property payments and settlements between payment institutions and merchants. The results showed great promise, with accelerated payment speeds, enhanced settlement risk management, improved control, and heightened transaction transparency. Overall, the findings underscore the significant benefits and opportunities that tokenized deposits can offer. Visa's initiative, in collaboration with HSBC and Hang Seng Bank in Hong Kong, is the first in the world to test the atomicity and interoperability of such transactions, setting a new standard for the industry. Tokenization technology is revolutionizing the financial industry, bringing about a paradigm shift. Within this realm of innovation, tokenized deposits have emerged as a game-changer, creating a novel communication channel for banks and digital assets. This development has captured the attention of the financial sector, unveiling a multitude of opportunities. Me...
---
India's Central Bank RBI Launches CBDC Pilot in Call Money Market


India's central bank, the Reserve Bank of India (RBI), has initiated a pilot for a second use case of its wholesale central bank digital currency (CBDC), focusing on the call money market. The Indian central bank reportedly plans to expand its e-rupee testing to cover the entire wholesale segment, including asset tokenization and repo transactions. RBI Begins Testing Second Use Case of Its Wholesale CBDC India's central bank, the Reserve Bank of India (RBI), has begun testing its wholesale central bank digital currency (CBDC) in the call money market, Money Control reported Thursday, citing two unnamed people who claimed to be aware of the development. One of them was quoted as saying: We have started the wholesale CBDC pilot in the call money market and some deals have also taken place. The call money market is an essential part of the Indian money market, where banks and other financial institutions trade their surplus funds overnight or for a few days at market rates. Nine of the banks involved in this digital rupee pilot are the same banks that participated in the RBI's wholesale pilot for government securities initiated in November last year, the sources further mentioned. The nine banks are State Bank of India, Bank of Baroda, Union Bank of India, HDFC Bank, ICICI Bank, Kotak Mahindra Bank, Yes Bank, IDFC First Bank, and HSBC. One of the sources told the news outlet: All the banks are the same, just Federal Bank is added. Moreover, Business Standard reported Thursday t...
---
Jack Dorsey Contributes $1M to Kickstart Guaranteed Basic Income Pilot i...


Jack Dorsey, co-founder of Twitter and current CEO of Square Inc., is contributing $1 million to support the launch of a pilot program for guaranteed basic income in his hometown of St. Louis, Missouri. According to the city, applicants will be selected on a first come, first serve basis 'for $500 monthly payments for 18 months.'Jack Dorsey Supports St. Louis' Guaranteed Basic Income Pilot Twitter's co-founder and the current CEO of Square Inc., Jack Dorsey, is contributing $1 million to jumpstart St. Louis' Guaranteed Basic Income (STL GBI) Pilot Program, which aims to combat poverty in the city. The city of St. Louis announced the launch of the program on Tuesday, noting that participants will receive $500 a month for 18 months. The announcement details that in December last year, St. Louis Mayor Tishaura Jones signed Board Bill Number 116 (BB116), sponsored by Alderwoman Shameem Clark Hubbard, to establish the first guaranteed basic income program in the U.S. state of Missouri. The program originally planned to enroll 440 families. However, thanks to Dorsey's contribution, the program can now handle 100 more participants. The city described: Jack Dorsey's #startsmall philanthropic initiative, with operational support from Deaconess Foundation, is contributing $1 million to add an additional 100 participants to the program for a total of 540 participants. To be eligible for assistance, applicants must meet specific criteria, including residing in the city of St. Louis...
---
Big Banks Pilot Sophisticated Crypto Surveillance System in Project Atla...


A new pilot program launched by the BIS, Eurosystem, De Nederlandsche Bank, and the Deutsche Bundesbank this month aims to give them surveillance over international flows of crypto assets. Project Atlas is a proof-of-concept that aims to combine data from crypto exchanges with on-chain data. This will be available on a single analytics platform "for regulators and central banks to use to surveil," reported Swan lead Market Analyst Sam Callahan on October 11. "Project Atlas creates an infrastructure to collect granular and aggregate data relevant to central banks' mandates, from public and proprietary sources." Big Bank Crypto Surveillance The BIS released the details in an October report titled "Mapping the world of decentralized finance." Its motivation is the lack of reliable, tailored data on these rapidly evolving markets, which pose risks but also have potential benefits. Project Atlas will run a Bitcoin node to gather on-chain data in addition to scraping data from exchanges to link addresses to specific entities or individuals. Let me tell you about a concerning new pilot program launched by the BIS, Eurosystem, De Nederlandsche Bank, and the Deutsche Bundesbank last week - Project Atlas. Project Atlas is a Proof of Concept for surveilling the international flows of Bitcoin and all crypto-assets.… pic.twitter.com/K4FJsI16EW — Sam Callahan (@samcallah) October 11, 2023 The first proof-of-concept focuses on modelin...
---
Bank of Korea and BIS Prepare Wholesale CBDC Pilot


The Bank of Korea and the Bank for International Settlements (BIS) have announced a new pilot that will test the functionality of a Korean wholesale central bank digital currency (CBDC), which will serve as a tool for banks to settle interbank transactions and issue CBDC-backed digital currencies that can be fractionally backed depending on the case. Bank of Korea to Test Wholesale CBDC The Bank of Korea has announced an upcoming wholesale central bank digital currency (CBDC) pilot that will test the applications and efficiency of such a system in different use cases. A wholesale currency is designed to be harnessed by commercial banks and other financial institutions. The proposed system, which has been designed with the collaboration and advice of the Bank for International Settlements (BIS), would allow the commercial banks signed up for the pilot to issue different kinds of digital currencies (tokenized deposits and e-money) with the support of a wholesale CBDC as collateral. In addition, this CBDC would also serve to make interbank settlements. The pilot could also include applications outside the banking system to instantly execute settlements of tokenized assets (like carbon credits), with delivery and payment happening simultaneously. Evolution of Korean Pilot and Objectives The pilot is the continuation of the previous experimentations of the Bank of Korea with a retail CBDC, which happened between July and December 2022 and included the participation of 14 f...
---
Bank of Russia Digital Ruble Pilot Update: 'Everything Going as Planned'


The Bank of Russia offered an update about the state of the digital ruble, the Russian central bank digital currency (CBDC), which is currently in a nationwide pilot. Elvira Nabiullina, governor of the Bank of Russia, stated that the pilot was 'going as planned' and that more participants and use cases would be added next year. Bank of Russia on Digital Ruble Pilot: 'Everything Going as Planned' The Bank of Russia has offered an update about the digital ruble and the pilot testing the functionalities of the Russian central bank digital currency (CBDC). During a forum, Bank of Russia governor Elvira Nabiullina explained the project was still ongoing and that the institution was getting feedback testing the various functionalities of this new currency. Nabiullina stated: We started the pilot project on the digital ruble with real operations and with real clients in August. Here everything is going as planned, we are testing operations, first of all the opening of wallets, transfers between citizens, [and] the payment of purchases via QR codes. Furthermore, Nabiullina stressed the bank was watching the pilot results to determine which aspects needed to be fine-tuned. Upcoming Pilot Expansion Furthermore, Nabiullina gave information about the pilot extension for the upcoming year and how this expansion would be done. On this, she declared: We are preparing to expand the project next year adding new participants, new clients, including transfers between legal entit...
---
Latam Insights: El Salvador Launches Pilot to Introduce Bitcoin Content ...


Welcome to Latam Insights, a compendium of Latin America's most relevant crypto and economic news during the last week. In this issue: El Salvador launches a pilot to add Bitcoin content to school curriculums, Bitso announces a partnership with Despegar in a cashout program, and Uruguay and Argentina revamp a bilateral local currency-based payment system. El Salvador Launches Pilot to Take Bitcoin Content to School Curriculums The Ministry of Education of El Salvador has partnered with Mi Primer Bitcoin (MPB), a nonprofit dedicated to educating Salvadorans about Bitcoin, to organize a pilot program to introduce Bitcoin courses into school curriculums. The pilot was announced this week when Mi Primer Bitcoin stated that the organization would teach 150 teachers of 75 public schools about Bitcoin. Then, these teachers will return to their schools to impart courses about the virtues and usage of the first cryptocurrency. John Dennehy, the founder of MPB, confirmed that if the pilot is successful, it could be extended to all the schools in the country in 2024. Furthermore, Dennehy stated that the organization was looking to expand to other nations, having conversations with the governments of two countries in Latam on this subject. Bitso Partners With Despegar in Argentina Bitso, a Mexico-based, Latam-focused cryptocurrency exchange, has recently revealed it has partnered with online travel agency Despegar to implement a point-to-crypto cashout program in Argentina. Despega...
---
CFTC Commissioner Proposes 'First-Ever' US Pilot Program for Crypto Regu...


A commissioner with the Commodity Futures Trading Commission (CFTC) has proposed the 'first-ever' pilot program in the U.S. 'to support the development of compliant digital asset markets and tokenization.' The regulator emphasized: 'Our principles-based framework is built for innovation in technology, new products, and market structure.''Time-Limited CFTC Pilot Program' for Crypto Commodity Futures Trading Commission (CFTC) Commissioner Caroline D. Pham unveiled her proposal for a regulatory sandbox program to regulate crypto assets on Thursday. She posted on social media platform X: It's time to take action. I propose the first-ever U.S. pilot program for digital asset markets as a regulatory sandbox to test, gather data, & examine innovation. This creates a safe framework for new technologies & market structures under existing regulations & protections. During her remarks at the Cato Institute on Thursday, the commissioner explained that the 'wait and see' approach currently adopted by U.S. regulators towards the potential opportunities of blockchain technology and digital assets 'falls short of the proactive measures needed in this rapidly evolving industry.' Noting that she has 'consistently called for the CFTC to use [its] existing authority to provide regulatory clarity for digital assets to ensure that robust guardrails are in place,' the commissioner detailed: "Our principles-based framework is built for innovation in technology, new products, and market s...
---
Palau Finishes Distribution Phase of Stablecoin Pilot, Organizes Feedbac...


Palau is preparing to close the distribution phase of its stablecoin pilot after having extended it for 30 additional days to examine additional use cases and growing popular demand. Palau Ministry of Finance board member Jay Hunter Anson explained that the pilot was a 'temporary, research and development pilot,' and that the entity will now compile data to deliver a report to the government. Palau Concludes Stablecoin Pilot Distribution Phase Palau has informed about the completion of the distribution phase of its first stablecoin pilot, prompting users to spend their Palau Stablecoins (PSC) before September 15, when they will be frozen. Jay Hunter Anson, a board member of Palau's Ministry of Finance, thanked the participants in this first phase and explained the steps the organization will follow. The pilot will officially conclude at the end of the month, and the last 15 days of September will be dedicated to working with merchants as part of the pilot to organize redemptions of the collected tokens. Hunter Anson detailed that the pilot, which was originally scheduled for 60 days, was extended for 30 days more to examine new use cases due to popular demand. However, he stressed that the initiative was a 'temporary, research and development pilot,' and that they will now compile a report to be delivered to the government leadership, that will include 'recommendations for the next pilot and also requirements for a full production program.' Hunter Ans...
---
El Salvador Launches Pilot Project to Include Bitcoin Content in School ...


The Ministry of Education in El Salvador partnered with Mi Primer Bitcoin (MPB), a nonprofit educational organization, to make Bitcoin-related content part of the school curriculum in the country. The pilot program will train 150 teachers to impart Bitcoin education, bringing the program to 75 public schools. El Salvador to Include Bitcoin Education in School Curriculum in 2024 Mi Primer Bitcoin (MPB), a nonprofit Salvadoran educational project, and the Ministry of Education of El Salvador have partnered to launch a pilot project to take Bitcoin courses to every school in the country by 2024. In a recent interview, John Dennehy, the founder of MPB, confirmed the involvement of the organization in this joint initiative. The first part of the process began on September 7 with 150 teachers from 75 public schools being taught basic Bitcoin-related content, aided by people of Bitcoin Beach, another Bitcoin project. These teachers will return to school ready to impart Bitcoin courses to their pupils. Dennehy stated that if this pilot is successful, the program will be extended to all schools in the country next year. On the impact of imparting Bitcoin knowledge in schools, Dennehy stated: As the first nation to adopt Bitcoin, El Salvador will be an example for the world. Quality education is our best chance to ensure that that example is a positive one. First El Salvador, Then the World The goal of teaching about Bitcoin and its benefits for the underbanked and underse...
---
Bank of Russia Reports 13 Banks Will Participate in Digital Ruble Pilot


The Bank of Russia has announced that all 13 banks intending to participate in the digital ruble pilot have already completed their preparations to join the upcoming test. Olga Skorobogatova, first deputy governor of the Bank of Russia, stated that customers of these banks will be able to apply to join the pilot 'after some time.' Bank of Russia Digital Ruble Test Will Include 13 Banks The Bank of Russia is completing preparations for the upcoming digital ruble pilot test that will start on August 15. The bank recently announced that all banks that expressed their desire to be part of this test have already confirmed their participation in the pilot, making technical arrangements specifically directed for this test. According to the Russian state news agency Tass, the first deputy governor of the Bank of Russia, Olga Skorobogatova, stated: 13 banks completed all the preparatory activities as regards technical preparations and development of their own mobile apps and ready to start transactions with real clients together with us. The level of involvement of banks in this pilot was revealed earlier by the chairman of the board of Ingosstrakh Bank, Stanislav Danysh, who explained that the participating banks would allow users and corporations to transact using the digital ruble. However, the first phase, he stated, would be limited, only including bank partners and employees. Retail Users' Involvement Confirmed While Skorobogatova did not offer a time frame for the ...
---
Senator Calls for Audit on Palau's Ripple-Backed Stablecoin Pilot Progra...


Palauan senator Mark Rudimch has called for an audit of Palau's stablecoin pilot program, launched by the country's ministry of finance in partnership with Ripple in July. In a letter sent to the public auditor Satrunino Tewid, Rudimch reported the Palauan senate had concerns regarding the 'constitutionality, security, accountability, statutory authority, and oversight of the program.' Palau's Ripple-Backed Stablecoin Pilot Faces Senate Opposition Palau's Ripple-backed stablecoin program, launched and announced in July, faces opposition from the Palauan senate. According to local reports, Senator Mark Rudimch, chairman of the Senate Resources, Commerce, Trade and Development Committee, has requested Public Auditor Satrunino Tewid audit the program, voicing various concerns regarding the ongoing test. In a letter sent to Tewid, Rudimch stated: The Senate has some concerns regarding the constitutionality, security, accountability, statutory authority, and oversight of the program. Rudimch's concerns point in two different directions. The first is related to the program's legality, as he says the Ministry of Finance might not have the authority to run a program of this kind in Palau. 'Is this a setup for an unconstitutional precedent?' he asked. The second aspect has to do with the use of government resources without following proper procedure. On this, Rudimch declared: Can this practice, if allowed under this discretionary 'private partnering with government proje...
---
Ripple and Palau Announce CBDC Stablecoin Pilot Program


Palau, an insular nation in the Philippines Sea, has partnered with Ripple, announcing a limited pilot for its own U.S. dollar-pegged stablecoin issued using XRP technology. According to Jay Hunter Anson, a member of the board of directors of Palau's Ministry of Finance, the test started about three weeks ago to validate the design of the stablecoin system. Palau and Ripple Announce Test Pilot of U.S. Dollar-Pegged Stablecoin Palau, a country comprising more than 300 individual islands, is testing a U.S. dollar-pegged stablecoin on top of the Ripple network. Jay Hunter Anson, a member of the board of directors of Palau's Ministry of Finance, stated that the pilot started in March and that the project has been distributing Palau's Stablecoin (PSC) for three weeks. Hunter Anson was the first to make a purchase using PSC, dubbed the 'kluk,' purchasing a Micronesian breakfast at a collaborating vendor on July 13. He explained that PSC was 'a prototype digitization of the U.S. dollar under development in partnership with Ripple using the XRPL blockchain.' If successful, this pilot could ostensibly revolutionize how inhabitants of Palau pay for goods and services. The pilot has since expanded, adding more pilot volunteers to test the digital currency in the three enrolled vendors. On July 23, Hunter Anson announced that the second batch of PSC was distributed to 35 more volunteer users. Pilot Definitions In a press release on Wednesday, Ripple ga...
---
Latam Insights — Argentina's Reserves Bleed, Central Bank of Brazi...


Welcome to Latam Insights, a compendium of Latin America's most relevant crypto and economic news during the last week. In this issue, the Argentine central bank sheds yuan for dollars as its reserves bleed, the Central Bank of Brazil would be able to manipulate balances and block digital real accounts, and the first bitcoin futures contract goes live in Argentina. Argentine Central Bank Sheds Chinese Yuan as Its Reserves Bleed The Central Bank of Argentina is leveraging its Chinese yuan stash to purchase dollars and manage its internal operations as its reserve level dwindles. The bank is making payments to importers using part of the Chinese swap line that government officials extended to $10 billion in June. Local newspaper La Nacion reported that the bank lost $170 million on July 10 and July 11 due to the payments the republic had to disburse to importers and the purchase of dollars. The gross reserves of the central bank bled out $580 million last week, reaching $26 billion. Aurum Valores, a financial group, estimated that the central bank lost $100 million per day. On this, analysts from the local group Portfolio Personal Inversiones stated: A level of reserves is being tested that has never been observed since at least the late 1980s. Half the available amount of the Chinese swap line ($5 billion) is said to have been used already, leaving the country trying to organize a new deal to accelerate disbursements from the International Monetary Fund (IMF). Centr...
---
Hong Kong Launches Digital Currency Pilot With 16 Firms Including HSBC, ...


The Hong Kong Monetary Authority (HKMA) has announced the commencement of its e-HKD pilot which "will take deep dives into potential use cases in six categories." The pilot paves the way for "the possible implementation of a retail central bank digital currency (CBDC)," the central banking institution explained.Pilot Program for e-HKD Begins The Hong Kong Monetary Authority (HKMA) announced Thursday "the commencement of the e-HKD Pilot Programme." The central banking institution revealed that 16 firms from the financial, payment, and technology sectors have been selected to participate in the first round of e-HKD pilots for 2023. The HKMA detailed: The pilots will take deep dives into potential use cases in six categories, including full-fledged payments, programmable payments, offline payments, tokenized deposits, settlement of Web3 transactions, and settlement of tokenized assets. 'The HKMA will conduct a series of pilots in close collaboration with various stakeholders to examine the use cases, as well as implementation and design issues relating to e-HKD," the monetary authority described, adding that it aims to share key learnings with the public at Hong Kong Fintech Week 2023 in November. The companies participating in the pilot program include Alipay Financial Services, Bank of China, China Construction Bank, Fubon Bank, Ripple Labs, Standard Chartered Bank, Hang Seng Bank, HSBC, Visa, Industrial and Commercial Bank of China, M...
---
Montenegro teams up with Ripple to develop pilot for Central Bank Digita...


Blockchain provider Ripple has announced its partnership with the Central Bank of Montenegro (CBCG) to develop a pilot program for a Central Bank Digital Currency (CBDC). According to Ripple, the CBCG will work with the blockchain provider to identify the practical application of a national stablecoin and design a simulation of its circulation. Governor Radoje Zugic of the CBCG stated that the project will analyze the advantages and risks that CBDCs could pose to the availability, security, efficiency, compliance with regulations, and protection of end-users' rights and privacy. With over 100 countries exploring CBDC development, Montenegro, as a member of the European Union and part of the eurozone, would see the adoption of a digital euro if the European Central Bank decides to introduce one later this year.
---
Bank of Japan Readies Digital Yen Pilot Program


The Bank of Japan is reportedly preparing for a pilot program of its digital yen, according to recent reports. This move comes as central banks around the world increasingly explore the potential benefits of digital currencies. The digital yen would be a digital version of Japan's fiat currency, the yen, and would be designed to work alongside physical currency. The pilot program is expected to test the digital yen's functionality and usability, including its ability to be used for everyday transactions and its potential impact on the country's financial system. The Bank of Japan has been exploring the potential benefits of digital currencies for some time, citing increased efficiency and security as key advantages. However, the bank has also been cautious in its approach, noting that any digital currency must be designed with appropriate safeguards to protect against cyber attacks and other potential risks. The pilot program for the digital yen is expected to be launched in the coming months, although the exact timeline has not yet been announced. The Bank of Japan is working closely with other central banks and financial institutions to ensure that the digital yen meets the highest standards of security and usability. The move towards a digital yen is part of a broader trend towards the digitization of currencies around the world. While there are still many challenges to be addressed, the potential benefits of digital currencies are becoming increasingly clear, and central ...
---
Digital Real Pilot to Run on Ethereum-Compatible, Permissioned Blockchai...


According to the Central Bank of Brazil, the digital real pilot project will use an Ethereum-compatible, permissioned blockchain for the issuance of the tokenized version of the country's currency. Hyperledger Besu, the open-source platform elected for the tests, will allow the project to run without any licensing costs and to deal with maintenance costs later, if the platform is definitely chosen. Tokenized Digital Real Pilot to Use Ethereum-Compatible Hyperledger Besu Brazil continues to move forward with its plan of delivering a working version of its own central bank digital currency (CBDC), the digital real, for the end of 2024. According to reports, the central bank of the country chose Hyperledger Besu, an open-source, Ethereum-compatible blockchain platform, as the base upon which to run the tokenized version of the digital real. Local analysts believe the compatibility with Ethereum might bring a slew of third parties to develop applications and services using the tokenized digital real, opening the economic playing field to more competition. However, this could also minimize the role of banks in the new digital economy. On this, JC Bombardelli, CTO of ed-tech startup Gama Academy, stated: I don't think it's a total nod to the defi world because that would mean giving up a lot of controls that the central bank would never want to have. Another reason for choosing Hyperledger Besu would be its open-source origins, which would allow the government to use it wi...
---
Brazil Begins CBDC Pilot With Public Use Scheduled for 2024: Report


The Central Bank of Brazil has commenced testing of its central bank digital currency (CBDC) project, expected to foster an increased inclusion of individuals in the financial sector. Also, the Thailand government is willing to offer tax breaks for companies that issue digital tokens for investment purposes. Brazil Kicks off CBDC Pilot According to Reuters on Monday (March 6, 2023), the coordinator of the CBDC project at the Brazilian central bank, Fabio Araujo, said that widespread use of the digital real is expected to happen in 2024 after the completion of the pilot. Part of the testing phase will include individuals buying and selling federal bonds and subsequent evaluation. The report also said the Brazilian CBDC will be a blockchain-based payment that supports retail transactions. This payment will be backed by the customer's deposits in their bank accounts. In this way, banks will not be disintermediated, as they will exist within the CBDC matrix. As such, they will not lose their credit source. A statement from Araujo said: 'This environment reduces costs and brings the possibility of financial inclusion for people. You have services that are very expensive to carry out, such as repo operations, which today are only for banks, but which could be performed by anyone with a technology based on digital currencies.' The central bank executive added: 'This could reduce the cost of credit, the cost of improving the return on investments. There is a great potential for ne...
---
Brazilian Digital Real Passes Public Blockchain Pilot Test With Flying C...


A tokenized version of the digital real, the Brazilian central bank digital currency (CBDC), has passed a public blockchain pilot test successfully. The test, which was carried out by Mercado Bitcoin, a local exchange, using the Stellar network, shows that the digital real token can be used in public blockchains following all compliance rules set by Brazilian laws. Digital Real Completes Stellar Blockchain Test The digital real project, a Brazilian initiative for building a central bank digital currency, is advancing toward its possible issuance. Mercado Bitcoin, a local exchange, informed that a series of pilot tests designed to examine the interconnection of a tokenized version of the digital real, was conducted successfully. The tests used the Stellar blockchain as a public blockchain, and included all of the steps that a regular user would have to conduct for the use of a tokenized, on-chain version of the digital real, and included traceability, know your customer and antifraud procedures, derived from a digital decentralized identity system. The digital identity tasks were conducted by Clearsale and CPQD, which handled ID and fraud prevention processes in order to make these transactions compliant with Mercado Bitcoin Pay, the tool used by Mercado Bitcoin to process the transactions. According to the institutions behind this test, this success shows that public networks such as the Stellar blockchain can serve as proxies for the operation of the digital real. On th...
---
Spotify Runs Pilot for Token-Enabled Playlists with NFT Partners


Spotify is testing a new service - 'token-enabled playlists' - with one of its partners to enable non-fungible token (NFT) holders to connect their wallets and access curated music. It is currently in the pilot phase. The new service was designed in partnership with the Web3 gaming ecosystem, Overlord, and involves a token-enabled community-curated playlist that can be accessed via Web3 wallets of those who hold the Creepz NFTS on Spotify. According to the official announcement, the service will be available to only Android users from the United States, United Kingdom, Germany, Australia, and New Zealand. Apart from Overlord, the product is available to token holders within the Fluf, Moonbirds, and Kingship communities. Universal Music Group's NFT band Kingship revealed creating a token-gated playlist for NFT holders that will feature Queen, Missy Eliott, Snoop Dogg, and Led Zeppelin. Its tweet read, 'We're all about unlocking real value for our community and pushing the boundaries of music and blockchain, and having our holders be at the forefront of this space' The testing period consists of three months, during which the curated playlists will be actively updated and can only be accessed by community members with the help of a unique link. Spotify ended 2022 with better-than-expected user growth despite widening quarterly losses. The earnings report showed that it increased 18% YoY in the fourth quarter raking in 489 million monthly active users. This is not Spotify's f...
---
Bank of Japan to Launch Digital Yen CBDC Pilot Later This Year


The Bank of Japan is preparing to launch a pilot test for a digital yen, its central bank digital currency (CBDC), later this year. Shinichi Uchida, executive director of the Bank of Japan, explained that the goals of this new pilot are to test the technical feasibility of the currency and to include private businesses in its design process. Bank of Japan to Continue Digital Yen CBDC Experimentation The Bank of Japan is advancing in its research for the issuance of a hypothetical Japanese central bank digital currency (CBDC), the digital yen. On Feb. 17, Shinichi Uchida, executive director of the Bank of Japan, announced the bank had decided to launch a new pilot for the digital yen, as a continuation of two phases of proof-of-concept tests. Uchida said that the new pilot will focus its activities in two directions. The first one will be the fine-tuning of the technical aspects of the currency, in order to test new use cases and integrate the system with other structures. He declared: We plan to develop a system for experiments, where a central system, intermediary network systems, intermediary systems, and endpoint devices would be configured in an integrated manner. The second direction has to do with the inclusion of private institutions in the pilot to provide feedback and help improve the design of the digital yen. To achieve this goal, the Bank of Japan will establish a CBDC Forum, with private entities in the payments area being invited to contribute to the p...
---
Central Bank of Brazil President States Digital Real Pilot Is Imminent


The president of the Central Bank of Brazil, Roberto Campos Neto, has clarified the status of the development of the Brazilian central bank digital currency (CBDC), the digital real. Campos Neto stated that the pilot test will start now and that banks will have to digitize more of their balances in the future.Pilot Tests for Digital Real Imminent Brazil is making strides in developing its central bank digital currency (CBDC), and the design of its architecture. Roberto Campos Neto, president of the Central Bank of Brazil, recently detailed the advances that the institution has made in building the foundation for the operation of the proposed digital real currency. In a conference organized by Brazilian bank BTG Pactual, Campos Neto stated that the pilot tests for the digital real would be starting 'now,' and that the project was receiving significant assistance from private banks. Campos Neto estimates that the full development route for the project should be ready for December 2023, when his mandate as president of the bank ends. Campos Neto also commented that the implementation of the currency will make banks keep more digitalized assets as part of their balances. The Brazilian CBDC model implies that each bank will be able to issue this currency backed by regulated deposits. A New Vision for Finance Campos Neto also elaborated on the vision he has for the complete digital financial system that he envisions for Brazil in the coming years. For Neto, the digital real is jus...
---
China Telecom and Conflux Network to Pilot Blockchain Enabled SIM Card i...


[PRESS RELEASE - Toronto, Canada, 15th February 2023] Today China Telecom and Conflux Network announce a partnership to bring Blockchain SIM cards (BSIM) to market. The entry-level Web3 product will be the largest blockchain hardware product ever seen globally, involving the most users and applications. China Telecom will launch the first BSIM pilot program in Hong Kong later this year. This will likely be followed by pilots in key mainland China locations such as Shanghai. BSIM will dramatically lower the barrier to entry to Web3 for China Telecom's 390+ million mobile phone subscribers, while making transactions faster and more secure. By making telecom users' personal digital assets more secure, the goal is to make mobile phones more secure. The BSIM card integrates Conflux's Tree-graph, dual proof of stake, and proof of work technology, enabling the highest system performance for any blockchain in the world. It uses the hardware security advantages of SIM cards to protect users' private keys, which is a secure and convenient Web3 entry solution. The BSIM Card is indistinguishable from a traditional SIM in appearance, but the storage space is 10-20 times larger than the traditional SIM card, and the computing power is increased by tens of times. Users who switch to a BSIM card will be able to store digital assets safely, transfer their digital assets conveniently, and display their assets in a variety of applications. The BSIM card will manage and store the use...
---
More Unipilot (

#PILOT

) News