| | | |
| --- | --- | --- |
| | PHOENIX | #PHX |
---
| | | | | |
| --- | --- | --- | --- | --- |
| PHX Price: | $0.00935 | | Volume: | $13 |
| All Time High: | $63.94 | | Market Cap: | $8.4 M |
---
---
| | | | | |
| --- | --- | --- | --- | --- |
| Circulating Supply: | 899,104,552 | | Exchanges: | 2+ |
| Total Supply: | 899,104,552 | | Markets: | 2+ |
| Max Supply: | 1,362,278,592 | | Pairs: | 9 |
---
---
---
The price of #PHX today is $0.00935 USD.

The lowest PHX price for this period was $0, the highest was $0.00935, and the current live price for one PHX coin is $0.00935057.

The all-time high PHX coin price was $63.94.

Use our custom price calculator to see the hypothetical price of PHX with market cap of SOL or other crypto coins.
---
---
The code for PHOENIX crypto currency is #PHX.

PHOENIX is 5.3 years old.
---
---
The current market capitalization for PHOENIX is $8,407,142.

PHOENIX is ranking downwards to #1156 out of all coins, by market cap (and other factors).
---
---
There is a very weak daily trading volume on #PHX.

Today's 24-hour trading volume across all exchanges for PHOENIX is $13.00.
---
---
The circulating supply of PHX is 899,104,552 coins, which is 66% of the maximum coin supply.
---
---
---
---
Note that there are multiple coins that share the code #PHX, and you can view them on our PHX disambiguation page.
---
---
---
---
UAE's Bitcoin Mining Firm Phoenix Group Secures $370 Million in Oversubs...


The United Arab Emirates (UAE) is making its entry into the bitcoin mining sector. In a recent declaration by Phoenix Group PLC, a bitcoin mining enterprise, it was revealed that the company successfully garnered $370 million through an initial public offering (IPO) that was highly sought after, achieving a 33-fold oversubscription.UAE Forges New Path in Bitcoin Mining With Phoenix Group's $370M IPO Bitcoin mining and blockchain infrastructure firm Phoenix Group has announced it's raised 1.3 billion UAE dirhams ($370 million) in an IPO that started on November 16 and closed two days later. The company will be listed on the Abu Dhabi Securities Exchange (ADX) with the ticker PHX. 'The overwhelming interest during the offer period is a powerful endorsement of our pioneering role in cryptocurrency mining and blockchain," Bijan Alizadehfard, the co-founder and group CEO of Phoenix said. The company's prospectus says that it has established significant operations including a mining farm in Oman in collaboration with Green Data City and Microbt. Phoenix is also involved in multiple other ventures, such as hosting agreements with PTC Cloud Tech – FZCO, power supply contracts with Marlboro Electric Cooperative, and a 20% stake in Bitzero Inc. The prospectus details that the company's focus initially is on growth and expansion, with plans to adopt an active dividend policy after 2-3 years. This strategy is designed to return to shareholders substantially all o...
---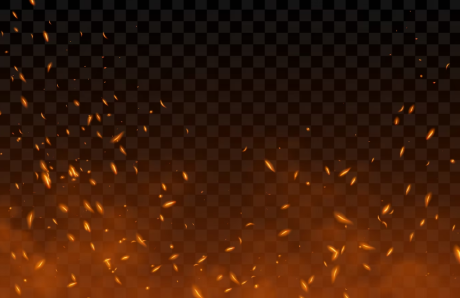 Cardano Phoenix Moment: Price Breakout In The Face Of Recent Setbacks


In the midst of recent market fluctuations, Cardano (ADA) has attracted significant attention from both investors and analysts alike. The cryptocurrency had a drop in value over the weekend, but it still managed to record strong gains—it has increased by about 50% in the last month. This noteworthy performance has fueled heightened interest and speculation surrounding ADA's potential for a substantial bullish rally in the foreseeable future. Of particular focus for analysts are the critical resistance levels that ADA has consistently struggled to breach throughout the year. Cardano Current Trading Price And Momentum At the time of writing, ADA was trading at $0.38, up 3.7% in the last seven days, data from crypto market price aggregator Coingecko shows. Even in the face of these challenges, ADA's resilience and positive momentum have sparked discussions about the coin's capacity to defy market uncertainties and pave the way for notable upward movements. The native cryptocurrency of the Cardano has garnered significant attention in recent times as a result of its notable surge in price. On November 16, the asset's value exceeded $0.40, marking the first occurrence since April 2023. Meanwhile, in the wake of recent developments in Cardano's staking landscape, there has been a noticeable uptick in rewards distributed to participants in the network's staking programs. This surge in rewards coincides with a proactive stance taken by bullish Cardano network participants, spu...
---
More PHOENIX (

#PHX

) News