| | | |
| --- | --- | --- |
| | Particl | #PART |
---
| | | | | |
| --- | --- | --- | --- | --- |
| PART Price: | $0.38 | | Volume: | $297 |
| All Time High: | $52.40 | | Market Cap: | $5.2 M |
---
---
| | | | | |
| --- | --- | --- | --- | --- |
| Circulating Supply: | 13,610,372 | | Exchanges: | 1+ |
| Total Supply: | 13,610,372 | | Markets: | 2+ |
| Max Supply: | — | | Pairs: | 7 |
---
---
---
The price of #PART today is $0.38 USD.

The lowest PART price for this period was $0, the highest was $0.384, and the exact current price of one PART crypto coin is $0.38378.

The all-time high PART coin price was $52.40.

Use our custom price calculator to see the hypothetical price of PART with market cap of BTC or other crypto coins.
---
---
The code for Particl crypto currency is #PART.

Particl is 6.4 years old.
---
---
The current market capitalization for Particl is $5,223,358.

Particl is ranking upwards to #1136, by market cap (and other factors).
---
---
The trading volume is weak today for #PART.

Today's 24-hour trading volume across all exchanges for Particl is $297.
---
---
The circulating supply of PART is 13,610,372 coins, which is 100% of the total coin supply.

Note the limited supply of Particl coins which adds to rarity of this cryptocurrency and increases perceived market value.
---
---
---
---
Note that there are multiple coins that share the code #PART, and you can view them on our PART disambiguation page.
---
---
---
---
BIS General Manager Agustin Carstens Touts Tokenization as Part of the F...


Agustin Carstens, general manager of the Bank for International Settlements (BIS), has discussed tokenization's significance in modernizing the current siloed financial system. Carstens stated that only through tokenization can the world move to a more interconnected and programmable financial system, where several central bank digital currencies (CBDCs) will be transacted seamlessly. BIS Head Agustin Carstens Talks Tokenization as Origin of an International Unified Ledger Agustin Carstens, general manager of the Bank for International Settlements (BIS), referred to the significance of tokenization as a key tech for building an interconnected financial system using central bank digital currency (CBDC). In a keynote speech at the CBDC & Future Monetary System Seminar in Seoul, Carstens explained how tokenization would allow the modernization of the current siloed financial system. He stated: Tokenization is a means of recording money and assets in a digital form on a programmable ledger. In practical terms, this means that users could transfer assets directly through programming instructions, rather than through intermediaries such as account managers who act on behalf of the user. For Carstens, the tokenization of money and other assets and its integration on top of a 'unified ledger' will help the current financial system to evolve, allowing a two-tiered currency system composed of wholesale tokenized CBDC and tokenized deposits to be implemented in several countrie...
---
DOJ Announces $4.3 Billion Settlement With Binance; CZ to Step Down as P...


The United States Department of Justice (DOJ) has revealed a landmark settlement involving Binance, the world's largest crypto exchange by trading volume. Under the agreement, Binance will pay $4.3 billion to settle with the law enforcement authority. This significant development was disclosed during a DOJ press briefing on cryptocurrency enforcement, which took place at 3:36 p.m. Eastern Time (ET) on Tuesday.Crypto Giant Binance Settles for $4.3 Billion With U.S. Justice Department In line with expectations stemming from a day's worth of rumors and headlines, the Department of Justice (DOJ) has reached a settlement with Binance, wherein the crypto exchange consents to a payment of $4.3 billion as part of the agreement. The DOJ's investigation into Binance had been previously reported, indicating an ongoing probe, yet no developments occurred until now. According to the DOJ, Binance breached certain anti-money laundering (AML) and sanctions regulations since the investigation commenced. The press conference featured Attorney General Merrick Garland, Secretary of the Treasury Janet Yellen, Deputy Attorney General Lisa Monaco, and Chairman Rostin Behnam of the Commodity Futures Trading Commission (CFTC). "Binance became the world's largest cryptocurrency exchange in part because of the crimes it committed – now it is paying one of the largest corporate penalties in U.S. history," Attorney General Garland said. He added: In just the past month, the Justic...
---
Tether to Pump $500 Million Into Bitcoin Mining as Part of Expansion Pla...


Major stablecoin issuer Tether is looking to inject $500 million into bitcoin mining operations as part of the company's plans to become one of the largest miners in the world. With the firm currently building bitcoin mining facilities in South America and Central America, the USDT issuer also has ambitious plans to contribute one percent of the total computing power of the BTC network. Tether's Diversification Into Bitcoin Mining Tether, which maintains market dominance in the stablecoin industry, is looking to make its mark in the bitcoin mining sector. The company recently reported a cash surplus of over $3 billion on its attestation report. Speaking to Bloomberg in an interview, incoming Tether CEO Paolo Ardoino revealed that the firm will allocate $500 million to bitcoin mining activities over the next six months. The fund will be channeled towards constructing Tether's bitcoin mining facilities and investing in existing BTC mining businesses, which includes a $609 million debt financing facility recently given to European bitcoin miner Northern Data Group. Tether's foray into BTC mining signals the company's attempt at diversification and could provide an alternative avenue for profit-making for the firm. The stablecoin issuer is behind the largest stablecoin, USDT, whose market cap increased by $22 billion over the past year and recorded a new peak of more than $87 billion in November 2023. Eyeing One Percent Market Share As part of its plans to become a major player i...
---
BLK DNM Releases the First 'Connected Fashion' Garments as Part of FW 20...


[PRESS RELEASE - New York, New York, October 4th, 2023] BLK DNM releases the first 'connected fashion' garments as part of FW 2023 72 leather jackets embedded with blockchain-enabled 'digital garment IDs' herald an era of intelligent, responsible fashion. The tech grants each item a unique identity for authentication, membership to BLK DNM Society and a 'forever refund' policy - with more features to follow. 'Connected fashion' encourages more responsible and less wasteful behaviors. Swedish-American fashion brand BLK DNM today reveals the first apparel embedded with blockchain-enabled hardware, marking the first instance of 'connected fashion': garments that exist both physically and virtually, each aspect 'twinned' via technology. 72 of BLK DNM's signature leather jackets, in 7 different styles and released as part of the brand's FW 2023 collection, have been fitted with a 'digital garment ID' - an undetectable chip that gives each physical item a unique and recordable identity in the digital world, enabling a host of responsibility- and value-driving features. The 72 jackets, across seven different styles, will retail between $1,490 and $2,490, released in drops across NYC, Chicago, LA, and Stockholm from the 5th October. Via the 'digital reflection' of each physical item, maintained in the virtual world, the first features to be introduced are: Authenticati...
---
Brazilian CVM Resolution Comes Into Effect, Allowing Funds to Allocate P...


The Brazilian Securities and Exchange Commission (CVM) has opened the doors for investment funds to invest in cryptocurrency. Resolution 175, drafted last year and coming into effect on October 2, defines the rules these institutions must follow to invest in crypto, with analysts predicting a rise in interest in the sector. Brazilian CVM Resolution 175 Comes Into Effect Resolution 175, introduced by the Brazilian Securities and Exchange Commission (CVM) last year, came into effect on October 2, officially opening the possibilities for investment funds to invest directly in crypto in Brazil. Brazilian analysts declared they believe the resolution will bring institutions to pursue more opportunities in the cryptocurrency sector. Now, investment funds can invest up to 10% of their portfolio in digital assets. However, there are some limits put forth by the CVM, as these institutions are only allowed to purchase cryptocurrencies from exchanges approved by the country's central bank or international regulatory bodies. According to Caio Sanas, partner at Caio Sanas Lawyers, this reduces the options for investment funds. Sanas explained that besides the U.S.-based cryptocurrency exchange Coinbase, there are not many companies capable of fulfilling the CVM requirements with the liquidity needed to supply Brazilian institutions with the crypto demanded. However, the resolution is seen to recognize and legitimize the interest of institutions in cryptocurrency assets. Henrique Lisb...
---
Ripple Helps Fortress Customers Recover Funds as Part of Acquisition Dea...


Fortress Trust's clientele who were hit by a security incident have been made whole by Ripple, a leading crypto payments business. The incident, which Fortress attributed to a compromised cloud tool of a third-party vendor, did not result in any loss of funds for customers, thanks to Ripple's quick off-the-mark action. Ripple Makes 4 Fortress Customers Whole A few days ago, Fortress Trust drew attention to a critical exploit that impacted about four of its clientele. In the shared tweet, Fortress pointed out that a third-party Vendor suffered a cloud tool security breach, exposing the clients to exploitation, with a portion of their funds being lost as a result. However, Ripple intervened soon after, aiding Fortress to make the latter's clients whole again. Per a Ripple spokesperson, 'Luckily, Ripple was in a position to act quickly to step in and make customers whole, and there have been no breaches to Fortress technology or systems.' Fortress made it clear afterward that the impacted wallets were made whole again, implying no severe loss of funds. The finer details of the sums initially drained and repaid to customers' accounts remain under wraps by both Ripple and Fortress. At the time of the attack, Ripple was in discussions to acquire the Fortress Blockchain Technologies subsidiary. The incident hastened the acquisition talks, prompting Ripple to shoulder the customers' losses as part of the deal. Ripple's Acquiring Fortress Trust On Sept. 8, Ripple announced the a...
---
Cypher Says Token Offering Part of Steps to Make Users Whole


The Solana-based digital asset exchange announced on Aug. 23 that it is planning the 'most fair' token launch in the history of Solana. According to Cypher, part of the funds raised via the initial decentralized offering will be used 'to sustain protocol development, pay for audits to relaunch the protocol, and initiate a treasury for the protocol.'August Hack Prompts IDO Cypher, the Solana-based decentralized exchange, said on Aug. 23 that it would kickstart what it called the most fair token launch in the history of Solana. In a statement issued by the Cypher team via the social media platform X (formerly Twitter), the launch is part of steps being taken to make whole all users who suffered when the exchange was hacked on Aug. 7. According to a blog post titled Loss of Funds Resolution, the token sale followed 'a pro-rata redemption package of current assets in the Cypher protocol.' Such assets would be redeemed via wallets 'that [are] associated to margin accounts on cypher.' Concerning how the exchange plans to use the funds raised from the token sale or an initial decentralized offering (IDO), Cypher said: Funds from the token launch will be used to sustain protocol development, pay for audits to relaunch the protocol, and initiate a treasury for the protocol. The decentralized protocol added debt token will be airdropped to users affected by the hack. Centralized Exchanges Froze $600K in Stolen Assets Following the attack in which the hacker exploited the cypher'...
---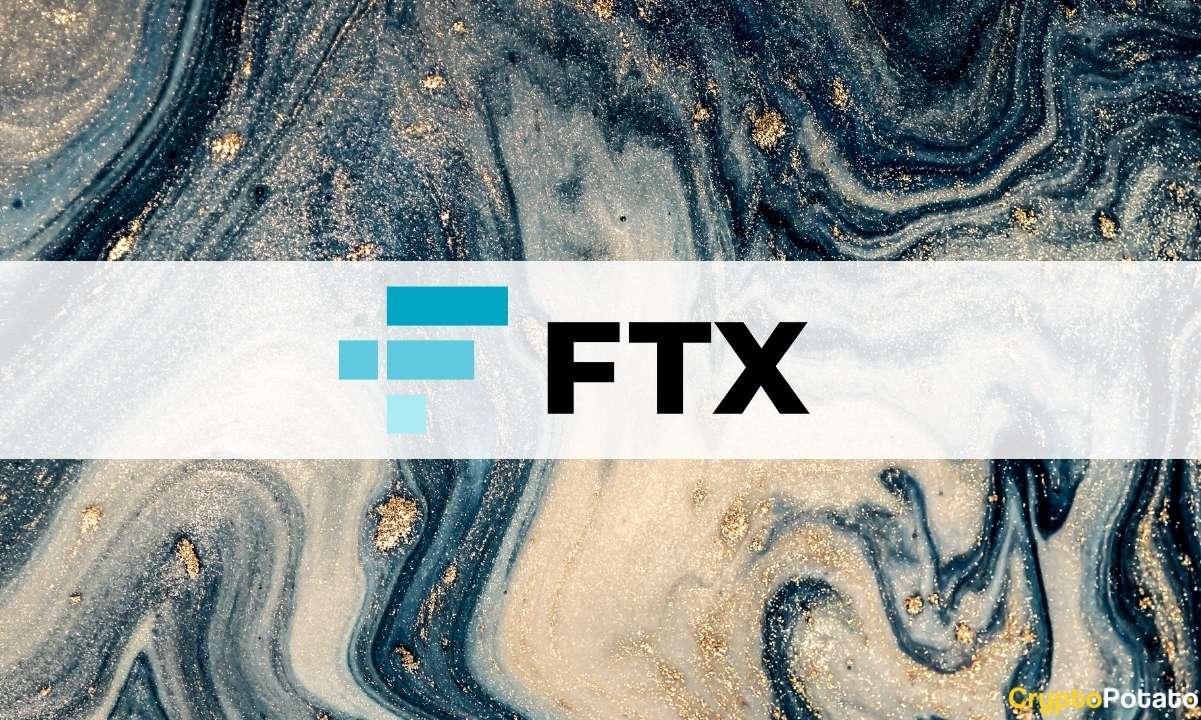 FTX Reboot Proposal Presented as Part of Reorganization Efforts, FTT Jum...


Disgraced crypto exchange FTX is looking to reboot its operations nearly nine months after sliding into bankruptcy. According to a draft plan filed on July 31st, FTX put forth a plan to categorize its creditors into distinct classes of claimants and offered a potential route for one of these classes to revive the now-defunct exchange with the help of third-party investors, provided that the group reaches a consensus on the proposal. As such, FTX.com offshore exchange users would be classified as 'dot-com customers,' while the FTX.US clients will be called 'US customers,' in addition to other groups. The proposal states that 'each holder of an allowed Dotcom Customer Entitlement will receive a pro-rata share of the Dotcom Customer Pool.' Moreover, 'each holder of an allowed US Customer Entitlement will receive a pro-rata share of the US Customer Pool.' 'Rather than all cash, the Debtors may determine that the Offshore Exchange Company remit non-cash consideration to the Dotcom Customer Pool in the form of equity securities, tokens or other interests in the Offshore Exchange Company, or rights to invest in such equity securities, tokens or other interests' As per the filing, the current draft plan outlines a framework for achieving a 'global settlement' and a 'good-faith compromise' concerning a vast and intricate array of claims, legal causes, and conflicts involving the Debtors. The global settlement involves several facets. However, the cancellation of FTT holders' claim ...
---
ReserveBlock Launches RBX Reserve Accounts as Part of Spartan Wallet Upd...


In an attempt to improve user experience and introduce major lifestyle upgrades, RBX network is launching a suite of on-chain security features called RBX Reserve Accounts. The push comes as part of its most recent Spartan Wallet Update. It's aimed at providing users with on-chain recovery, as well as callback features, in a bid to take self-sovereignty and self-custody to new heights. According to the press release shared with CryptoPotato, users will be able to enjoy the security of cold storage in a hot wallet. There will be an added ability to recover funds that have been compromised within 24 hours of any potential event. This will become possible by entering their own personally-generated password and recovery code. The assets will be recovered to a new address, which is only known by the user. Moreover, according to the release: RBX Spartan Wallet update has improved file upload speeds by enhancing the Beacon System and enabled peer-to-peer NFT sales without the need for an auction house. It also provides the ability to create verification signatures for proof of asset ownership. This release also includes several wallet quality-of-life improvements and new API methods for querying. Web wallets are expected to incorporate Reserve Accounts in the coming weeks. The post ReserveBlock Launches RBX Reserve Accounts as Part of Spartan Wallet Update appeared first on CryptoPotato.
---
Disney Scraps Metaverse Division as Part of Restructuring Plan: Report


Walt Disney has knocked metaverse plans off its priority list. The entertainment giant's 'next-generation storytelling and consumer experiences' division had been tasked with exploring metaverse strategies. But now Disney is eliminating the entire division as part of its restructuring map, which entails reducing the headcount by nearly 7,000 across the company over the next two months. Metaverse No Longer a Priority for Disney According to a WSJ report, Disney's CEO Robert Iger said that the layoffs would begin this week. The metaverse division had nearly 50 members, all of which have lost their jobs. Its head Mike White was promoted to the role of SVP of consumer experiences and platforms in February 2022 and was tasked with getting the entertainment company deeper into the web3 space. While White hasn't been ousted in the downsizing, in what capacity the exec will function going forward is still unclear. Reports also suggest that Disney was under tremendous pressure from investors to put a stop to non-essential businesses. As such, the company onboarded consultants from McKinsey & Co. to assist with cost-cutting opportunities. However, this move was not welcomed by some top content executives. More recently, Disney announced its plans to make $5.5 billion in cuts in addition to slashing 7,000 jobs amid significant economic headwinds, stiff competition in streaming, and declining revenues from cable TV as well as cinematic box office that pressured many big media compan...
---
Biswap DEX Unveils Improved AMM as Part of Its Ambitious 2023 Roadmap


[PRESS RELEASE - New York, United States, 31st January 2023] BNB Chain decentralized exchange Biswap has published its 2023 roadmap, which includes a number of proposed improvements and upgrades. It includes details of a new AMM, route optimization, and perpetual trading. Take a look at the main Biswap benefits: https://biswap.org/. A new AMM protocol with concentrated liquidity will allow Liquidity Providers to accumulate their capital to smaller price intervals than from 0 to infinity, increasing capital use efficiency and providing users with more profitable exchange conditions with less slippage. Improved routing to find the best trading pairs will allow users to execute larger transactions with less slippage and increase capital efficiency, as well as receive greater rewards from trading fees for Liquidity Providers. To reduce pressure on the price of the native Biswap token and provide opportunities for more earnings for long-term BSW token holders, the Biswap team has developed several initiatives. In the future, they will be explained and put forward to BSW holders for voting. Evolving market trends have also prompted the Biswap team to implement decentralized futures trading (with an on-chain order book on the BNB network). To implement this idea in a safe manner, the team has decided to connect a ready-made solution from ApolloX at this stage of product development. As part of the Biswap ecosystem expansion, there are plans to create a widget that will increase trad...
---
Binance and Mastercard Launch Crypto Prepaid Card in Brazil as Part of L...


Leading crypto exchange Binance and credit card giant Mastercard have partnered to launch a prepaid crypto-linked card in Brazil as part of Binance's expansion plans in Latam. The Binance card features 8% cashback for eligible purchases and supports on-the-fly conversion of 13 cryptocurrencies to make payments to local merchants. Brazil Receives Binance Prepaid Card Binance, a leading cryptocurrency exchange by volume traded, announced on Jan. 30 the launch of its Binance card in brazil, a product that will allow crypto users to make payments in crypto to legacy merchants. The card, which is backed by Mastercard, will enable registered customers of the exchange from all over Brazil to make crypto payments with 13 supported cryptocurrencies, including on-the-fly conversions to the Brazilian real. The release of this product comes as no surprise to some, as Matthew Shroder, global vice president and regional director at Binance, had stated in September that Brazil was one of the top upcoming markets for the launch of a prepaid card in Latam. Payments made with fiat currency using the prepaid card will be fee-free. However, payments involving crypto-to-fiat conversions will have a 0.9% fee. Also, the card features 8% cashback in crypto that applies to eligible purchases. This move is part of the efforts that the exchange is making to expand its footprint in Latam. Brazil is the second market in which the instrument will be launched. Binance launched a similar product in Arg...
---
Romania Carries Out Raids as Part of Crypto Tax Evasion Probe


Authorities in Romania have conducted more than a dozen raids against people suspected of hiding income from cryptocurrency operations. The searches took place in late 2022 following an earlier investigation which established that crypto traders had failed to report digital assets exceeding $50 million in value. Law Enforcement and Tax Authorities in Romania Go After Crypto Taxpayers Police and tax officials in Romania have carried out 17 raids in the fall of last year as part of an investigation against persons accused of evading taxation by concealing profits from transactions with cryptocurrencies, local media revealed. Addresses were searched in the capital Bucharest as well as the counties of Dâmbovi?a, Ilfov and Olt, according to Cristian Roman, partner at the Iord?chescu & Asocia?ii law firm, who shared the information with Romania Journal. The lawyer was referring to data provided by the Romanian police. Law enforcement authorities in the EU country allege that, between 2019 and 2022, 19 targeted individuals formed or joined an organized crime group for the purpose of tax evasion. The taxable income, which they tried to hide, was obtained from transactions with digital currencies, investigators claim. According to preliminary estimates, their activities have resulted in losses for the state budget totalling 3 million Romanian lei (almost $650,000). Tax Authority Moves to Increase Compliance Among Crypto Taxpayers The operation was conducted after the tax fraud ...
---
Japanese Customers' Cash and Crypto not Part of FTX Japan's Estate, Will...


The Japanese arm of the troubled cryptocurrency exchange FTX is set to resume customer withdrawals after scoring important clarifications with Japan's Financial Services Authority. According to a new release on the official website of FTX Japan, the platform plans to resume withdrawal services ' in the ordinary course.' The basis for this decision is an important clarification that the law firm representing the company managed to obtain in the Chapter 11 bankruptcy case. Per the report, the cash and cryptocurrency of customers stored on the platform 'should not be part of FTX Japan's estate, given how these assets are held and property interests under Japanese law.' In late November, CryptoPotato reported that the Japanese subsidiary of FTX plans to allow client withdrawals by the end of this year. The reports mentioned that the company was working on the development of new infrastructure that would allow withdrawals. It's also worth noting that FTX Japan had earlier claimed that they store around $138 million in cash and deposits as of November 10th. The post Japanese Customers' Cash and Crypto not Part of FTX Japan's Estate, Will Resume Withdrawals appeared first on CryptoPotato.
---
Binance Moves Over $2Bn in BTC As Part of a Proof-of-Reserves Audit


A significant outflow of funds belonging to Binance set off alarms in the cryptocurrency community today. According to a Tweet from Whale Alerts, the exchange pulled out more than 127,000 BTC in a single transaction, depositing the coins in an anonymous wallet address. 127,351 #BTC (2,062,504,721 USD) transferred from #Binance to unknown wallethttps://t.co/zNYPuJuoRe — Whale Alert (@whale_alert) November 28, 2022 Of course, it was to be expected that, given the circumstances, FUD and nervousness would reign in the community. With exchanges rushing to conduct their own proof of reserves and some businesses moving large amounts of money into private wallets before shutting down, the chances of thinking the worst were more than justified. The Mysterious Move Was Seeking to Prove Binance's Transparency. However, shortly after that, the CEO of Binance clarified that it was all just a test required by an independent auditor to prove that the exchange actually controlled the tokens it claimed to have: This is part of the Proof-of-Reserve Audit. The auditor require us to send a specific amount to ourselves to show we control the wallet. And the rest goes to a Change Address, which is a new address. In this case, the Input tx is big, and so is the Change. Ignore FUD! https://t.co/36wUPphIZk pic.twitter.com/2NkH5L5J9j — CZ Binance (@cz_binance) November 28, 2022 CZ's clarification calmed speculators' spirits, halting a sharp drop of more than 5% experienced at ...
---
Venezuelan Currency Plunges Almost 40% Against the US Dollar, Analysts C...


The Venezuelan fiat currency, the bolivar, has lost almost 40% in its exchange rate against the U.S. dollar in a month. According to reports, the seasonal payments that the government has to make, and the lack of liquidity of the government to intervene in the currency market are part of the equation leading to this, however, some also include crypto as part of the problem. Venezuelan Currency Takes a Nosedive The Venezuelan currency, the bolivar, has been losing its value at an alarming rate after enjoying a period of relative stability recently. The currency has lost almost a 40% against the U.S. dollar in parallel markets, with citizens being alarmed at the accelerated pace of the devaluation. According to the popular price index Monitordolar, each dollar had a price of 9.05 bolivares on Oct. 25. The exchange rate increased to 12.63 bolivares per dollar on No. 26. There are several explanations for this plunge. According to analysts, this nosedive was expected due to the elevated spending that is common in the Christmas season, a consequence of the elevated liquidity put into the market due to the bonuses and payments that the government and other companies deliver to workers. This is the part of the theory that Venezuelan economist Jose Guerra has formulated on this issue. Guerra stated: Demand for bolivars has fallen due to high inflation so when bolivars go into circulation, the public turns to buy goods and dollars to hedge against inflation and devaluation. ...
---
Indonesia to Change Crypto Regulators as Part of Plan for Stricter Overs...


The government of Indonesia wants to assign crypto supervision to the Asian nation's financial watchdog in order to ensure better protection for investors. The move is part of a planned overhaul of regulations in the sector aimed at increasing oversight of the expanding digital assets market.Indonesia Mulls Over New Financial Legislation Designed to Tighten Crypto Rules Indonesian authorities intend to task the Financial Services Authority (OJK) with regulation, supervision and oversight of cryptocurrency investments, which have been booming in the country. The market is currently overseen by the Ministry of Trade and the Commodity Futures Trading Regulatory Agency which share responsibilities. The change, proposed by Finance Minister Sri Mulyani Indrawati, is part of new legislation for the financial sector that is now being debated in parliament, Reuters reported. Lawmakers presented the draft law to the government in September when news came out that Southeast Asia's largest economy is preparing to tighten regulation of crypto exchanges. While crypto payments are illegal in Indonesia, investments are allowed in the commodities market. According to Sri Mulyani, there were over 15 million crypto investors in the country as of June, compared to just 4 million only two years ago. The number of investors in the stock market was 9.1 million in 2020. At a parliamentary hearing on Thursday, she stated: We need to build a mechanism of supervision and investor protectio...
---
Majority of Voters Want More Crypto Regulation — See Digital Asset...


A new survey shows that a majority of likely voters want more crypto regulation. 'Our national survey shows voters believe in the promise of digital assets and see it as a long-term part of the economy and their financial future,' said the Crypto Council for Innovation.Voters Want More Cryptocurrency Regulation The Crypto Council for Innovation, a crypto advocacy group, announced the results of a national survey Wednesday showing that 'crypto users are poised to have an impact in close midterm races across the country.' About 1,200 likely voters participated in the survey, which was conducted online from Oct. 8-10 by a bipartisan team led by Sean McElwee from Pioneer Polling and B.J. Martino from The Tarrance Group. Cory Gardner, former U.S. senator and the Crypto Council's chief strategist of political affairs, commented: Our national survey shows voters believe in the promise of digital assets and see it as a long-term part of the economy and their financial future. 'Importantly, they are echoing what the industry has been calling for: regulation that provides clear rules of the road to protect consumers and realize the technology's full potential,' he added. According to the results of the survey, 13% of respondents said that they hold cryptocurrency. In addition, 45% of the voters surveyed 'want legislators to treat crypto as a serious and valid part of the economy.' The council further described: A majority (52%) think that crypto needs more regulation than presently exi...
---
Brazil-Based Neobank Nubank to Launch Own Cryptocurrency as Part of Loya...


Nubank, one of the largest digital banks in the world, has announced it will issue its own cryptocurrency during the first half of 2023. The currency, called Nucoin, will be issued on top of Ethereum with the help of Polygon, a second layer that allows users and developers to take advantage of lower fees, and will be airdropped to all the customers of the bank. Nubank to Launch Nucoin in 2023 Nubank, the biggest digital bank outside of Asia, revealed its plans to delve deeper into the digital economy through the issuance of its own coin. The Brazil-based institution, which also has offices all across Latam, will issue its own token, called Nucoin. The token will be issued on top of Ethereum, and will use Polygon, a scaling layer, to allow its users to transact with low fees. This move is directed at ramping up the loyalty and benefits program of the bank. The issuance of the token is projected to happen during the first half of 2023. While the company did not specify whether this token would have a market value, it did explain that the nucoins would be useful for customers to access discount prices for Nubank's products and services. Motivations and Similar Initiatives in Latam For Fernando Czapski, Senior Director and General Manager at Nubank, this will allow the company to keep innovating in its cryptocurrency usage. Czapski stated: This project is one more step that we take because we believe in the transformative potential of blockchain technology and in democratizing i...
---
Binance CEO Changpeng Zhao Believes Decentralization Is Part of a 'Gradi...


Changpeng Zhao, founder and CEO of Binance, the biggest cryptocurrency exchange by volumes traded, pondered the importance of decentralization and the relation it has with security and freedom. Zhao stated that there are several aspects of decentralization and that this is part of a gradient scale, explaining the different ways in which even Bitcoin can be seen as centralized. Binance CEO Changpeng Zhao on Decentralization and Its Degrees A lot has been said about the benefits decentralization brings to cryptocurrency projects and how it differentiates some initiatives from others. Changpeng Zhao, CEO of Binance, pondered on the importance of decentralization and how this characteristic must not be the objective, but a tool to achieve several objectives related to a cryptocurrency project. In a blog post published on October 9, Zhao explained that decentralization was not absolute and that there are several key aspects to it. He explained: Every aspect is a gradient scale, not simply black-and-white. It is also important to remember that decentralization is a means to the goal, not the goal itself. The goal is freedom, security, and ease of use. According to Zhao, each one of these aspects might make different projects (even Bitcoin) seem centralized, depending on what is being considered. CEXs Still Important In the same way, Zhao remarked on the importance that centralized exchanges (CEXs) still have. According to Zhao, m...
---
Stellar (XLM) Still Contemplating To Join The Green Part, Will Price Giv...


XLM price shows could be ready for a major boost as the price remains bullish with good volume and strength. XLM trades above support as the price aims to continue its trend movement as the price keeps holding above 8 and 20-day EMA. The price of XLM eyes a rally to $0.14 as the price breaks out of an ascending triangle with more buy orders. The price of Stellar (XLM) has continued to show its strength as price trends with a key breakout from a range-bound movement against tether (USDT). With the crypto market cap bouncing from its weekly low as the market continued to look promising, the price of Stellar (XLM) was not left out as the price broke out of its long-range, with price trending to a higher height with eyes set for a possible $0.14 target. (Data from Binance) Stellar (XLM) Price Analysis On The Weekly Chart The crypto market received the relief, as most crypto altcoins expected. However, despite the recent price surge in most crypto assets, some altcoins have remained range-bound. One project that has shown great signs of a recovery bounce but keeps stalling in price is XLM as the price continues to range as it aims a rally to a height of $0.14. The price of XLM saw its price rejected to a weekly low of $0.1, with XLM showing so much strength holding off price sell-off as the price bounced to a region of $0.13. Weekly resistance for the price of XLM - $0.14. Weekly support for the price of XLM - $0.1. Price Analysis Of XLM On The Daily (1D) Chart...
---
Take Part in the Battle for the Aegis at 1xBit


[PRESS RELEASE - Please Read Disclaimer] One of the biggest online multiplayer battle tournaments has begun, and all players from 1xBit can take part in the action. Select your heroes carefully because they can bring victory or defeat. Master tacticians or brutal villains, which way will you go? It's time for combat and finding the key to your victory with the greatest Dota 2 eSports event of 2022. Join thousands of other players and defend your ancients. What is the Battle for the Aegis? Battle for the Aegis 2022 is a Dota 2 eSports tournament that will be played exclusively on 1xBit. Dive into this action-packed online game by taking part in the battle. Find the keys to hidden treasuries where digital gold and Bitcoin are hidden on your way to victory. The Battle for the Aegis 2022 begins on 5 October and lasts until 31 October 2022. There aren't many rules. You just need to be fierce, fast, and lucky to strike down your opponents where they stand. You can participate in the tournament if you bet on any Dota 2 events with odds of 1.5 or higher during the promotional period. Prizes and Distribution Players of the Battle for the Aegis collect keys and open treasuries with hidden crypto rewards. 1xBit has set aside a prize pool of over 600 mBTC for this tournament alone. There will be a total of 7 winners who will take home the 600+ mBTC rewards. The prizes will be distributed according to the levels the players reached. The event has 4 levels, and each one brings ...
---
Binance Founder CZ Announces Romanian Office as Part of Regional Expansi...


Changpeng Zhao (CZ), founder and chief executive officer of cryptocurrency exchange Binance, has announced the opening of an office in Romania. During a visit to the country, he met with high-ranking officials and emphasized Binance's intentions to expand direct operations in Eastern Europe.Binance to Launch Romanian-Language Support This Fall, Exchange CEO Unveils in Bucharest Binance, the world's leading crypto exchange by trading volume, is setting up a local office in Romania, CEO Changpeng Zhao revealed during his stay in Bucharest, part of a regional tour. The trading platform will also offer a Romanian version of its support service, starting from October. The move is part of Binance's plans for wider expansion in Eastern Europe. The exchange already covers a large portion of the crypto asset market, with 120 million customers around the world using it to buy and sell various digital currencies. 'We want to go global by playing locally in multiple markets,' its founder elaborated, speaking to the Romanian business news outlet Profit.ro. 'I think Eastern Europe is extremely important,' stressed the Chinese-born Canadian crypto entrepreneur. Last year, Binance launched operations in Romania's southern neighbor, Bulgaria. The crypto exchange has been expanding its presence in other, major Eastern European markets and countries in the former Soviet space such as Russia, Ukraine and Kazakhstan. Inflation and rising energy prices, quite evident in Europe, have focused atten...
---
Square Enix Exploring Blockchain Game Development as Part of Oasys Proje...


Square Enix, one of the biggest Japan-based gaming companies, has inked a partnership with Oasys, a Web3-oriented blockchain project. As part of this partnership, Square Enix will be part of the first 21 validators of the Oasys network, and will explore new possibilities regarding developing blockchain games using this decentralized tech, including user-generated contributions. Square Enix to Validate Oasys Blockchain Square Enix has been one of the few AAA gaming companies in Japan seeking to embrace blockchain elements as part of its business model. The company recently announced that it will go all the way, becoming part of the initial validator set of Oasys, a gaming-oriented blockchain advertised as a 'high-speed, zero gas fee experience' for users. The Japanese gaming giant will be using the Oasys blockchain as a tool for the development of new blockchain games and the inclusion of user-generated content in virtual worlds. About this new partnership, Yosuke Saito, director of the Square Enix Blockchain Entertainment Division, stated: Our shared enthusiasm for web3 gaming makes this an exciting partnership for us and we look forward to gaining insights that can advance the creation of all-new gameplay experiences for gamers across the globe. The organization is not alone in this endeavor, as other gaming companies have also established partnerships with Oasys in order to become validators of the network. Both traditional and blockchai...
---
Meta to Open 10 Metaverse Campuses as Part of $150 Million Immersive Lea...


Meta, the metaverse-focused social media company, is helping universities get their own virtual reality campuses online. The company will be opening 10 virtual campuses as part of its Immersive Learning project, which seeks to take education to virtual reality environments. In partnership with Victoryxr, an Iowa-based virtual reality education startup, Meta will invest $150 million in this initiative. Meta Getting Universities Into the Metaverse One of the biggest applications of virtual reality and metaverse technology has to do with education and the possibility of virtual reality classes coming true. Meta, the social media behemoth, is executing this idea, helping 10 universities to launch their metaverse-based campuses. One of these is the University of Maryland Global Campus (UMGC), which is an online university. The more than 45,000 students of the university will now be able to meet in a metaverse online to convene and share their experiences. Daniel Mintz, chairman of the department of information technology at UMGC stated: We've never had a campus before, and now we have our first. It has a duck pond. As part of this plan, the university will offer five courses in the metaverse campus that will come at no additional cost when compared to non-immersive courses. However, the university is limited by the number of headsets (required for the courses) it can loan to students. Other institutions will also be part of this proje...
---
Moody's States Inflation Is Affecting Economic Recovery in Part of Latam


Moody's, the asset quality rating agency, has warned the high rate of inflation that some countries are facing in Latam will affect the economic recovery in the region. Brazil, Chile, and Mexico are said to be the countries more affected by this phenomenon, and their recovery will depend on other factors to attenuate the effects of inflation. Moody's States Latam Spending Recovery Might Be Hampered by Inflation Inflation is becoming a problem in several countries of Latam and the world, putting a dent in the recovery predictions of many countries after the Covid-19 pandemic. A recent note issued by asset quality rating agency Moody's stresses that inflation will be a decisive factor in the future of the economic recovery of the area. The note mentions Brazil, Chile, and Mexico as three of the countries whose private spending growth will be significantly attenuated by the high inflation rates they are experiencing. However, other factors will also be relevant when it comes to this spending recovery. The note stated that the level of wages in Mexico, the consumer trust in Brazil, and the speed at which jobs are created in Chile will also influence this growth in the near future. Individual Factors Mexico is one of the countries that has registered high inflation rates this year. According to numbers from Banxico, the central bank of the country, May's inflation rate was a touch below its highest number in 21 years. Moody's explains the large ...
---
Stablecoins May Not Be Part of SEC's Jurisdiction, Commissioner Pe...


The recent havoc in the crypto market wreaked by Terra's collapse has put stablecoins under the spotlight again. As of now, the next move by America's top financial watchdog (the Securities and Exchange Commission) on crypto regulations remains unclear. An SEC Commissioner revealed in a recent interview that stablecoin regulations might not fall into SEC's jurisdiction, and the US Congress has looked into the matter for offering guidelines. Congress Has a Role to Play Only a day after the SEC's Chairman Gary Gensler warned crypto investors that more coins would fall to nearly zero as Terra did, a disaster that may hurt many investors, Commissioner Hester Peirce also weighed in on regulations regarding stablecoins and other cryptocurrencies. Peirce, known for her pro-crypto stance, said in an interview that she personally would like to see a clear SEC-initiated regulatory framework for the industry, but, at the same time, it may not be something within the authority's jurisdiction. 'Stablecoins may or may not be within the SEC's jurisdiction, but facts and circumstances matter... It's something that the Congress has been looking at.' Due to the size of the impact caused by Terra's crash, she added, Congress may work quickly to make new regulations on the industry. When asked about the jurisdictional division for crypto regulations between the SEC and the Commodity Futures Trading Commission (CFTC), which oversees the derivatives market, Peirce admitted that some of the aspects...
---
Internet Service Company Cloudflare to Run Ethereum Validator Nodes as P...


Cloudflare, an internet services and DDoS protection company, has announced a new strategy regarding its Web3 experiments. The company revealed it will run Ethereum validator nodes as part of its commitment to help to scale the internet by using proof-of-stake (PoS) consensus technologies. This will ostensibly allow the company to access the energy efficiency and consistency of this technology. Cloudflare to Enter Crypto via Ethereum Cloudflare, one of the leading content delivery and DDoS mitigation companies, announced a new Web3 push that leverages Ethereum's upcoming proof-of-stake network. The company informed it will be running Ethereum validator nodes as part of its experiment in order to assess the viability of the scaling technology in the future. Cloudflare stated that blockchain technologies could be part of the story of the internet in the long run and that these experiences might help in the decentralization of such networks. About this, the company stated: For the Ethereum ecosystem, running validator nodes on our network allows us to offer even more geographic decentralization in places like EMEA, LATAM, and APJC while also adding infrastructure decentralization to the network. Cloudflare specified these actions will be conducted in the coming months before The Merge, the change of consensus mechanism the Ethereum network aims to execute later this year. Proof-of-Stake Preference Cloudflare made clear that it...
---
Be A Part Of The Future Financial System With Ripple (xrp)


With the current excitement surrounding cryptocurrencies, many projects try to issue tokens to ride the wave but often lack a real value proposition for their users. Indeed, a report issued by Invest In Blockchain in 2018 detailed that over 64% of the top 100 largest cryptocurrencies had no working product and no actual utility. Whilst exact figures might have changed since then, it wouldn't be surprising that this situation remains today, hence the importance of researching projects to find the ones that bring tangible value to the table. This article will focus on three interesting cryptocurrencies which aim to or are on track to revolutionise the current financial system. One of these, Pac-Man Frog (PAC), is undergoing its presale at this very moment. Ripple (XRP) Launched in 2012, Ripple (XRP) is part of the veteran club in the crypto world. Ripple aims to revolutionise the fast-moving payment sector and rose to global prominence following strategic partnerships with major financial institutions including Bank of America, American Express, and Santander, among others. Ripple addresses the following issue: moving money nowadays is lengthy and costly. Traditional transfers take at least 3 business days to clear and pass through several intermediaries which all charge a commission, making the entire process long and unnecessarily expensive. Ripple seeks to change that by providing near-instant global transactions in all currencies and at minimal cost. B...
---
Famed Whistleblower Edward Snowden Reveals He Took Part in the Zcash Lau...


Edward Snowden, the well-known whistleblower and former computer intelligence consultant who exposed the Five Eyes Intelligence Alliance, has revealed he took part in the Zcash creation ceremony. Snowden says that during the creation ceremony he 'participated' and leveraged the 'pseudonym John Dobbertin.'Snowden Played the Role of 'John Dobbertin' During the Zcash Launch A recent video published by Zcash Media explains that Edward Snowden was one of the six people who helped launch Zcash on October 23, 2016. According to the video, the six individuals did not know who the other participants were holding the Zcash private keys and they utilized pseudonyms to avoid identification. Before the video was published it was known for years that the software developer Peter Todd participated in the ceremony as well. Todd actually wrote a comprehensive summary of the Zcash ceremony called the 'Cypherpunk Desert Bus,' which explains what happened from his perspective. However, Todd wrote an update on his blog post and struck through the text in the post below the update. 'Taking this down for now until some questions about the deterministic builds are answered; currently I do not believe the Zcash trusted setup should be called a multi-party computation, making my involvement pointless,' Todd wrote. SURPRISE! Our 2nd video came early. Watch it now to learn about #Zcash's Ceremony, how it worked, why @ebfull's Halo breakthrough makes it obsolete, and an exclusive interview with #JohnDob...
---
More Particl (

#PART

) News