| | | |
| --- | --- | --- |
| | PAID Network | #PAID |
---
| | | | | |
| --- | --- | --- | --- | --- |
| PAID Price: | $0.09 | | Volume: | $1.0 M |
| All Time High: | $6.23 | | Market Cap: | $23.2 M |
---
---
| | | | | |
| --- | --- | --- | --- | --- |
| Circulating Supply: | 246,705,329 | | Exchanges: | 2+ |
| Total Supply: | 594,717,455 | | Markets: | 3+ |
| Max Supply: | 594,717,455 | | Pairs: | 5 |
---
---
---
The price of #PAID today is $0.09 USD.

The lowest PAID price for this period was $0, the highest was $0.094, and the current live price for one PAID coin is $0.09387.

The all-time high PAID coin price was $6.23.

Use our custom price calculator to see the hypothetical price of PAID with market cap of ETH or other crypto coins.
---
---
The code for PAID Network crypto currency is #PAID.

PAID Network is 2.9 years old.
---
---
The current market capitalization for PAID Network is $23,157,016.

PAID Network is ranking upwards to #468 out of all coins, by market cap (and other factors).
---
---
There is a big volume of trading today on #PAID.

Today's 24-hour trading volume across all exchanges for PAID Network is $1,030,849.
---
---
The circulating supply of PAID is 246,705,329 coins, which is 41% of the maximum coin supply.
---
---
---
---
---
---
---
---

PAID AMA Recap with Kyle Chassé: January 2023


Welcome to the AMA with Kyle Recap! This is a long overdue AMA session, featuring questions from the community and the team, with answers from Kyle Chassé, the founder of $PAID Network. In this article, we will be looking at Kyle's answers and giving insight into the innovative things he and the team are working on. Kyle promises to give a rough timeline for the new projects, and he encourages you to leave comments with any additional questions. So let's dive in and get the lowdown on what Kyle has to say! Question 1: Are There Any New Exciting Projects in the Pipeline? Kyle was asked about any new exciting projects in the pipeline. He began by discussing the improvements made to the launchpad, which will be operated in a decentralized and trustless fashion, with no permission required for anyone to launch a project. He then discussed the idea of self-regulation, and the need to create global standards and best practices to create more trust in the crypto space. Kyle proposed creating a council of exchange operators that would follow best practices, like how they custody funds, how they do accounting, and how they show order books. He also mentioned that PAID Network is working on a specific vertical that is very personal to the team, with data and research that will be released before the bull run kicks off. This vertical is to help provide more trust and confidence to the public. To quote Kyle, "I proposed several ...
---

PAID Academy x Hacken : Security Course


PAID Academy x Hacken : Security Course - Last November, we announced our partnership with Hacken, our blockchain security experts and pledged to do our part to help make the blockchain space more secure and accessible for both users and developers alike. As a security consulting firm, Hacken provides both new and established blockchain projects with a range of services designed to minimize attack surface, improve resilience, and boost user trust. These include blockchain, smart contract, and DApp audits, as well as a powerful bug bounty solution. One of the most renowned security consultants in the blockchain space, Hacken has proven instrumental in helping some of the industry's biggest players identify and defend against exploits. In 2021 alone, the firm audited more than 300 different projects, formed partnerships with over 70 ecosystem products, and established the first-of-its-kind whitehat blockchain security community known as Hacken Scout. Now, we are working alongside Hacken to help improve grassroots awareness in the blockchain industry, helping to make it a safer, more accessible place for all participants. This will expand on this point and provide a comprehensive security resource for participants in this burgeoning landscape. — The Importance of Security - In 2021 alone, hackers stole more than $1.3 billion from DeFi protocols. According to Chainalysis' 2022 crypto crime report, a staggering $14 bi...
---

Ignition 2.0 — Update 1


Ignition 2.0 — Update 1 - PAID Community, we have some big news for you all! Our Ignition launchpad is getting a facelift, and we're making some amazing changes to the look, feel, and usability of our product. Ignition operates as a decentralized swapping protocol that allows blockchain-based token projects to offer private and public auctions to participants, that is currently leveraging the power of Ethereum, Binance Smart Chain and smart contracts. We have launched over 100 amazing projects in the past and are dead set on launching many more in the future. Our new UI/UX will rest at the forefront of all your interactions with the Ignition ecosystem, and we will be giving you more updates in the coming weeks about what you can expect. But let's tell you a bit more about it now without giving it all away. This first update will feature a great new look, in line with the new direction of the brand. Our new UI/UX won't only improve your experience on Ignition; it will host a number of additional features to enhance the way you utilize our launchpad. This will all be achieved through a series of updates that will create a more user-friendly and intuitive experience. We're making things easier for you so you can focus on capitalizing on amazing opportunities with ease. Ramsees Mechan, PAID Network Creative Director, says: "We are very excited about this update and everything it will bring to the Ignition launc...
---

Why it's important to always be fresh in today's environment


It's hard work to stay relevant in today's fast-paced, constantly-connected world. And that's especially true in the rapidly evolving industry of blockchain, where brands need to be prepared to adapt their strategies on an ongoing basis to stay ahead of the curve and remain fresh. At PAID Network, we are all about Growth, Promise, and Passion, and in order to deliver these core values consistently to our global community, we recently refreshed our website and logo to align it with our vision and the direction our ecosystem is going. For more info on the ideas behind our rebranding, click here. So why did we do it? Innovation and adaptation are key to staying relevant in today's digital age. Your brand sets you apart from your competition and tells customers who you are, what you stand for, and why they should choose you over anyone else. So if your brand identity starts to feel unrepresentative of your future direction, it might be time for a refresh! Keeping your image and communications fresh and exciting is important to any industry and does not only apply to blockchain projects. It's always useful to take a step back every few years and ask yourself the question, does my brand represent where my company is going? If it's a question that is hard to answer, it may be worth re-evaluating your design, language, or identity in order to make them more consistent with your values. Stay fresh and on top of everyone...
---

Transacting Safely on Web 3.0


One of the major merits of Web 3.0 is the added benefit of ownership, this means being able to own, track, and trade assets created on the blockchain. This could be digital art, a tweet, in-game items, crypto coins and many more. The way people interact with decentralized applications (dApps) built on a blockchain like Ethereum or Solana is through a crypto wallet. People that often transact on Web 3.0 generally have a few rules of thumb that they follow to stay safe when frequenting the many spots in the crypto space. Web 3.0 has slowly moved into the mainstream with millions of users now transacting on the decentralised web. Crypto and blockchain adoption has seen a gigantic increase in the last few years, with the total transaction volume increasing over 500% in 2021 alone. This means that there is a massive increase in new users and money flowing in and out of crypto every year. Unfortunately, this also means that there are additional malicious actors that wish to profit from new entrants to the space. Since users now have the benefit of owning and managing all their digital assets on their own, the responsibility of its security also now rests in their hands.How can I become less vulnerable to malware with my wallets, personal data, and when generally transacting on Web 3.0? First and foremost, is the reliability and security of all the applications used to interact with dApps and the crypto space in general. Make sure...
---

Growth, Promise, and Passion — The core themes behind our rebranding


Growth, Promise, and Passion — The core themes behind our rebranding PAID Community, our new website and logo are live, and we are excited to share them with you. That's right; we recently gave our brand a refresh to enhance our image and merge it further with our core values and the personality of our global community and ecosystem. We have always believed in delivering the best products and services, while developing a community of loyal blockchain minds and enthusiasts since our inception. PAID's vision is all about blockchain, integration, and synergy, and these are the core values that drive us daily to explore new technologies and systems, work alongside them and bring them into our ecosystem for you all to experience and enjoy. This is just another step forward for PAID Network as we innovate grow, and solidify our identity in the space of blockchain technology. With that in mind, we believe our new branding represents our ethos more accurately, PAID network as a network of endless possibilities. The new logo focuses on PAID as a globally integrated blockchain focussed ecosystem. The design of the old logo concentrated on "tokenomics," where it resembled the global currency such as the USD. The new PAID is fully focused on integration and synergy depicted by "interlocking chains," which represents the power of blockchain systems and the future of such technologies. For the color scheme of our new look,...
---

AirDrops and giveaways: what can be the true cost of these gifts?


If you've ever been an active member of a crypto community and wanted to participate in a project in its early stages, you've certainly received an airdrop at some point. Projects that are busy getting off the ground will send out free tokens to members of their communities, usually as part of a marketing initiative to spread their tokens and awareness of the project. New projects will generally host airdrops and giveaways to increase the participation of those that are interested in it. This method ensures that tokens are dropped straight into the wallets of thousands of participants so that the users can utilize them for whatever purpose the platform has intended. Tokens can be dropped into wallets for various reasons:Participants complete tasks — like following a social media page or resharing an event etc. — to qualify for the airdrop at a specified date.Users that meet certain requirements — like holding an NFT, having a certain balance in their wallet, or holding a specific coin — can receive their airdrop.Participants can claim their tokens from a smart contract based on a snapshot of the blockchain at a previous date. There are some risks associated with airdrops and the chance of a fake airdrop is always a reality. Sometimes fake airdrops are promoted to gain a user base for a totally different project. It's important to make sure that when registering that it is an official page and ...
---

Protection Against Data Tampering


For a long time, data tampering was limited to simple attacks such as data corruption which is immediately noticed, or "cooking the books" to disguise embezzlement or any other financial irregularities. As technology developed, so too has the scope of data tampering. As of late, data tampering is being done with far more serious intent, such as redirecting shipments at sea or capturing sensitive information, for example. The crux of the matter is that data tampering is becoming much easier and more sophisticated as cybercriminals now gain access to artificial intelligence, automated and orchestrated data-tampering attacks. The meteoric increase in data stored in databases, and user demand to access it makes the potential for unauthorized modifications increasingly frequent. As such, more and more financial transactions occur online and the incentive to perform data tampering rises in parallel. Data tampering is not only a threat to businesses, but also life and property. Due to the potentially catastrophic consequences data tampering may have, organisations must take steps to prevent the possibility of such attacks and ensure they have plans in place to mitigate the effects of an attack, should it occur. There are several ways in which data can be protected. One is through enforcing encryption for data-at-rest and data-in-transit. Data, whether at rest or in transit, leaves organisations vulnerable to data tampering and o...
---

PAID Website and Logo Refresh


PAID Community, we are excited to announce that we are giving our brand a refresh by rolling out a new website and logo design that will provide PAID Network with a sleek new look, one more in line with the values and personality of our ecosystem. At PAID Network, we are true believers in the benefits of change and are not afraid to mix things up in ways that will only improve the engagement and enthusiasm behind our ecosystem and all of the products and services we offer. As you may be aware, we have been active under our current branding for quite some time now and feel like a change is needed to make it more representative of our activities and the community that drives us forward. With that in mind, our new website and logo brings together our main values that include security, integration, blockchain, and synergy into a modern and innovative visual representation aimed at uniting our ecosystem and global community along with our activities. Get ready for some amazing opportunities and offerings within the PAID Network ecosystem in weeks and months to come with this exciting new update. About PAID PAID Network seeks to redefine the current business contract, litigation, and settlement processes by providing a simple, attorney-free, and cost-friendly DApp for users and businesses to ensure they #GetPAID wherever they are in the world. PAID technology leverages Plasm to operate on both Ethereum and Polkadot ecosystems. PA...
---

How to buy NFT's without any risks?


Blockchain and crypto technology is notoriously unforgiving for users who don't know how to work it. This is doubly true if they also aren't aware of the different risks in the space posed by hackers, scammers, and other malicious events. The novelty and complexity of NFTs are some of the main reasons why individuals open themselves up to the various risks posed by the nascent crypto-based technology. Individuals should remember that there are also outside threats that increase the risk of buying, selling, and owning NFTs. This guide aims to help to minimize the risks by informing users what they could potentially be faced with when dealing with NFTs. Simply put, non-fungible tokens (NFTs) are digital certificates of ownership that cannot be copied because of their cryptographic signature — even if they appear to look similar. They cannot be traded one for one or tokenized due to the ERC-721 cryptographic standard they are built on. NFTs gained popularity by becoming non-fungible art pieces and avatar icons — some of which are priced in the millions — and have since exploded in pop culture and trading volume. Any type of data can be stored as an NFT, they can be associated with images, videos, audio, physical objects, memberships, and countless other use cases. NFTs typically give the holder ownership over the data or media the token is associated with, and are commonly bought and sold on a specialized...
---
---
---
Not a Joke: Someone Paid $500K in For a $2,000 BTC Transaction


The crypto community on X (Twitter) was baffled recently after an anonymous Bitcoin user paid a whopping 19.89 BTC (over $500,000) in transaction fees to move just 0.074 BTC (worth less than $2,000 at current rates). The payment went to the Bitcoin mining pool F2Pool that generated the valid block. The team behind the entity revealed that the transaction will be put on hold for three days in case the person or organization who conducted it wants to claim it back. Otherwise, it will be distributed across the BTC miners part of the pool. According to Jameson Lopp - co-founder and CTO of the self-custody solution CasaHODL - the $500K transaction appears to be an exchange or payment processor with 'buggy software': 'They've received 60,000+ txns and sent 60,000+ txns from the same address (bad practice) and likely calculated their change output incorrectly,' he added. Other X users suggested that the unusually high transaction could be some kind of a deal between the one who sent the funds and the Bitcoin mining pool. Crypto analyst 'sunnydecree' put the assumption about laundering BTC on the table. BREAKING NEWS: Approximately two hours ago, in Block No. 807057, someone paid $500,000 for a #Bitcoin transaction. It's likely there was an agreement between the user and F2Pool, who mined this valid block. The question arises: Why would they do that? Laundering #Bitcoin? pic.twitter.com/w1t1SRMALZ — sunnydecree (@sunnydecree) September 10, 2023 It is worth mentioning...
---
FTX Looking to Recover Millions Paid to Athletes and Sports Clubs


Advisers working for FTX have analyzed if some payments made by the failed crypto exchange to sports stars and organizations can be returned. The money went to celebrity athletes, including basketball legend Shaquille O'Neal, and sports teams like the NBA's Miami Heat and Formula 1's Mercedes under sponsorship and advertising deals.FTX Advisers Review Payments to O'Neal, Naomi Osaka and Others Financial advisers hired by the new management of FTX have examined the possibility of recovering millions of U.S. dollars paid to professional athletes, sports clubs, and associations that promoted the digital asset exchange before it collapsed last fall. Court documents quoted by Bloomberg reveal that the experts have reviewed payments to former National Basketball Association (NBA) player Shaquille O'Neal (Shaq) and tennis star Naomi Osaka among others to determine if these can be reversed under rules that apply to transactions made just before a Chapter 11 filing. The Bahamas-headquartered FTX, which was one of the largest cryptocurrency exchanges, filed for bankruptcy protection in the U.S. in November 2022 amid liquidity issues. Its founder and former CEO, Sam Bankman-Fried (SBF), awaits the start of his trial on fraud and other charges in October. The payments to athletes and sports leagues were made to elevate the profile of the cryptocurrency exchange. According to the advisers, many of these were prepayments for advertising or sponsorship deals wi...
---
FTX Wants to Retrieve Money Paid to Shaquille O'Neal, Naomi Osaka: Repor...


The now bankrupt crypto exchange, which actually has intentions to restart operations at some point, reportedly wants to retrieve some of the money it paid to professional athletes and teams that used to promote it. Some of those names, according to Bloomberg, include Shaquille O'Neal and Naomi Osaka, but Tom Brady has not been mentioned. During its peak in 2021, FTX was on a roll, striking massive deals to acquire the naming rights of arenas, as well as being promoted by numerous celebrities and professional athletes. Of course, the exchange had to pay for those. Some of the most notable names include Shaquille O'Neal, Steph Curry, and Naomi Osaka. Tom Brady had a different approach, as he and his former wife actually took an equity stake in the exchange. The loud and rapid collapse of FTX in late 2022, however, changed everything not only for the company, its founders, and employees but also for the aforementioned celebrities. Some even found themselves served in class action lawsuits. FTX's new execs, under CEO John J. Ray III, initiated several tactics on how to redeem some of the money the firm owed to its thousands of creditors, while the founder - SBF - believed to be the main culprit behind the collapse, awaits his trial. According to a Bloomberg report, FTX Group now wants to get some of the funds paid to O'Neal, Osaka, and others for their promotions over the years. The company's hired financial advisors are reviewing whether those payments can be recovered in Chap...
---
Bitcoin Miner Gets Paid Nearly $32 Million To Reduce Mining Rate This Au...


ERCOT, the Texan energy grid operator, has long had an informal relationship with crypto mining companies in the state. Since crypto mining companies often consume enormous amounts of electricity to power their activities, ERCOT opted to develop cordial relationships with them instead of trying to stifle their activities. One of the ways this relationship unfolds is through the offering of energy credits in return for a reduction in power consumption during crucial moments. Compensated For Freeing Up The Grid As the northern hemisphere dealt with one of the hottest summers in recent memory, the Texan energy grid was at risk of being overwhelmed due to a marked increase in air conditioning equipment being used. In order to stave off any unfortunate events, ERCOT asked Riot Platforms and other crypto miners to reduce their energy consumption. To compensate for the loss of potential profit generated by mining Bitcoin, ERCOT offered the mining company $31.7 million in energy credits – a figure slightly higher than the potential proceeds of mining and selling Bitcoin during the month of August. "All you have to do is pay the miners slightly more than what they would have made mining for bitcoin that hour. It's a win-win." Alternative Income Source Riot's deal with ERCOT is a simple, if rather unorthodox, way of turning a profit during a downturn in the crypto industry. Two years ago, Riot Platforms witnessed an astounding 8000% increase in revenue. Un...
---
Report: Zimbabwean Economist Says Portion of Goverment Employees' Salari...


A Zimbabwean economist has said authorities should consider paying a portion of government employees' salaries with gold coins. The economist said partially paying government workers with gold coins can 'help curtail the black market dominance' in the country's currency market. Dollar Shortages and Rising Inflation A Zimbabwean economist, George Nhepera, has urged authorities in the Southern African nation to consider paying a portion of government workers' salaries with gold coins. According to the economist, paying part of the workers' salaries with gold coins can 'help curtail the black market dominance' in the country's currency market. Nhepera's call for measures to cushion government workers with gold coins follows the local currency's sharp depreciation in June. The currency's plunge on the parallel market is reported to have sparked a wave of steep price hikes which eroded the purchasing power of salaries denominated in local currency. While workers have in some cases demanded to be paid in U.S. dollars, Zimbabwean authorities insist that the country does not have enough greenbacks and therefore this may not be a sustainable option. The government's reluctance to pay workers with U.S. dollars coupled with rising inflation has now prompted experts like Nhepera to suggest alternatives that the Zimbabwean government can choose. Analyst: Calls for Gold Coin Denominated Salaries Must Be Rejected In remarks published by the Chronicle, Nhepera, who i...
---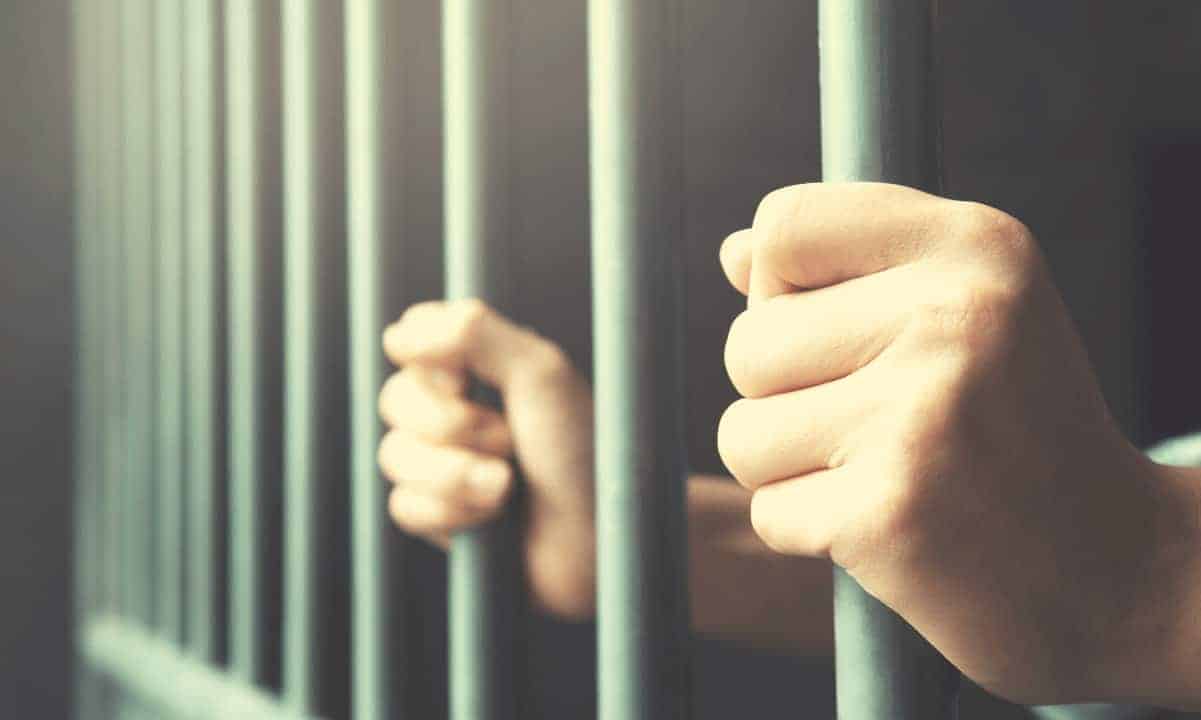 Man Who Paid $20K in BTC to Hitman to Kill a Child Goes to Prison for 6 ...


John Michael Musbach - a 34-year-old resident of Haddonfield, New Jersey - was reportedly sentenced to six and a half years in jail for hiring a hitman to commit a murder. He transferred $20,000 worth of BTC to the 'executor' to kill a kid that was about to testify against him in a child-pornography case. Moreover, the youngster was the victim. The Gruesome Crime That Led to the Punishment According to recent coverage, Musbach exchanged sexually explicit videos and photographs with a 13-year-old child in the summer of 2015. The victim's parents learned about the offense and contacted law enforcement agents. New York's police identified that Musbach was behind the crime. The authorities collaborated with the Atlantic County Prosecutor's office, which arrested him in March 2016. In addition to the pornography charges, the investigators discovered that Musbach had even more horrid intentions. Upon searching his home, they detected he was looking for a hitman on the Dark Web that could kill the child so it won't testify against him. The man asked one potential 'killer' whether murdering a 14-year-old would be an issue. He was assured that the target's age was not a problem and paid approximately 40 BTC (equaling around $20,000 at the time). Musbach pleaded guilty in 2017 to endangering the welfare of a child by sexual contact. He received a two-year suspended sentence with parole supervision for life. After finding out about his murder plans, th...
---
FTX Leadership Says $3.2 Billion Were Paid Out to Former Execs


In the race to untangle the FTX Group's balance sheets – which were poorly kept at best and deliberately fraudulent at worst – the new leadership brought in to clean up the mess has uncovered $3.2 billion worth of direct payments to the former execs during the platform's operation. Sum Represents Non-Operational Costs The figure in question was detailed in the Schedules of Assets and Liabilities and Statements of Financial Affairs (Schedules and SOFAs) filed by the FTX Debtors in court on the 15th of March. Sharing the FTX Debtors' press release just issued: https://t.co/r7PlneGSXF — FTX (@FTX_Official) March 16, 2023 According to Bloomberg, this sum does not take into account salaries and other legitimate operational expenses. It also excludes over $240 million spent by the FTX Group to acquire luxury real estate in the Bahamas, as well as the cost of donations, political or otherwise, to third parties. Several other "substantial" transfers to companies and entities not registered as FTX Group subsidiaries were also excluded. The new leadership of FTX will attempt to recover as many of these missing funds as possible from the former company executives, although how much can actually be retrieved in order to reimburse creditors is unclear at the moment. "These amounts exclude over $240 million spent to purchase luxury property in the Bahamas, political and charitable donations made directly […]. Although some of t...
---
Here's Why Mt Gox's Largest Creditors Want to Get Paid in Bitcoin: Repor...


The largest creditors of bankrupt cryptocurrency exchange Mt. Gox have chosen a payment option that will allow them to receive a lump sum of their recovery payout in bitcoins rather than fiat. The creditors, now-defunct crypto exchange Bitcoinica and Mt Gox Investment Fund (MGIF), collectively represent about one-fifth of the bankruptcy claims. Gox Biggest Creditors Choose Bitcoin Payment Both entities have opted to receive up to 90% of their claims in BTC during the early payout scheduled for September 2023, Bloomberg reported Friday, citing people familiar with the matter. An early payout means creditors don't have to wait another nine years for Mt. Gox to resolve all of its litigation, although waiting would offer higher payouts. Bitcoinica and MGIF's decision to receive an early payout in BTC eases concerns about a massive bitcoin sell-off in the coming months as Nobuaki Kobayashi, the bankruptcy trustee, won't have to liquidate the assets in the open market for the repayment. Over $3.5B Worth of Bitcoin with Mt. Gox Trustee Mt. Gox became insolvent nine years ago after a devastating hack that led to the theft of 850,000 BTC, valued at $460 million at the time of the incident. Since its bankruptcy, the company has been deep in paperwork, planning how best to compensate creditors. As of September 2019, the trustee's holdings contained 141,686 BTC, 143,000 bitcoin cash (BCH), and 69 billion Japanese yen, currently valued at $3.4 billion, $18 million, and $512 million, respe...
---
Kevin O'Leary Reveals FTX Paid Him $15 Million to Become a Spokesperson ...


Shark Tank star Kevin O'Leary, aka Mr. Wonderful, has revealed that the collapsed crypto exchange FTX paid him about $15 million to become its spokesperson. 'I put about $9.7 million into crypto. I think that's what I lost. I don't know. It's all at zero,' O'Leary said.Kevin O'Leary Was Paid $15M by FTX Shark Tank star Kevin O'Leary revealed in an interview with CNBC Thursday that the collapsed crypto exchange FTX paid him about $15 million last year to become its spokesperson. Noting that he fell prey to 'groupthink,' O'Leary detailed: Total deal was just under $15 million, all in … I put about $9.7 million into crypto. I think that's what I lost. I don't know. It's all at zero. The Shark Tank star further revealed that he also had over $1 million of FTX equity, which is now rendered worthless due to the bankruptcy protection process. In addition, Mr. Wonderful explained that the balance of a little over $4 million was purportedly eaten up by taxation and agent fees. He admitted: It was not a good investment. FTX filed for bankruptcy on Nov. 11 and Sam Bankman-Fried (SBF) stepped down as the CEO. The company is now being investigated for mishandling customer funds. FTX's new CEO, John Ray, told the bankruptcy court: 'Never in my career have I seen such a complete failure of corporate controls and such a complete absence of trustworthy financial information as occurred here.' Despite stating that he lost millions of dollars in the FTX collapse, O'Leary has insisted th...
---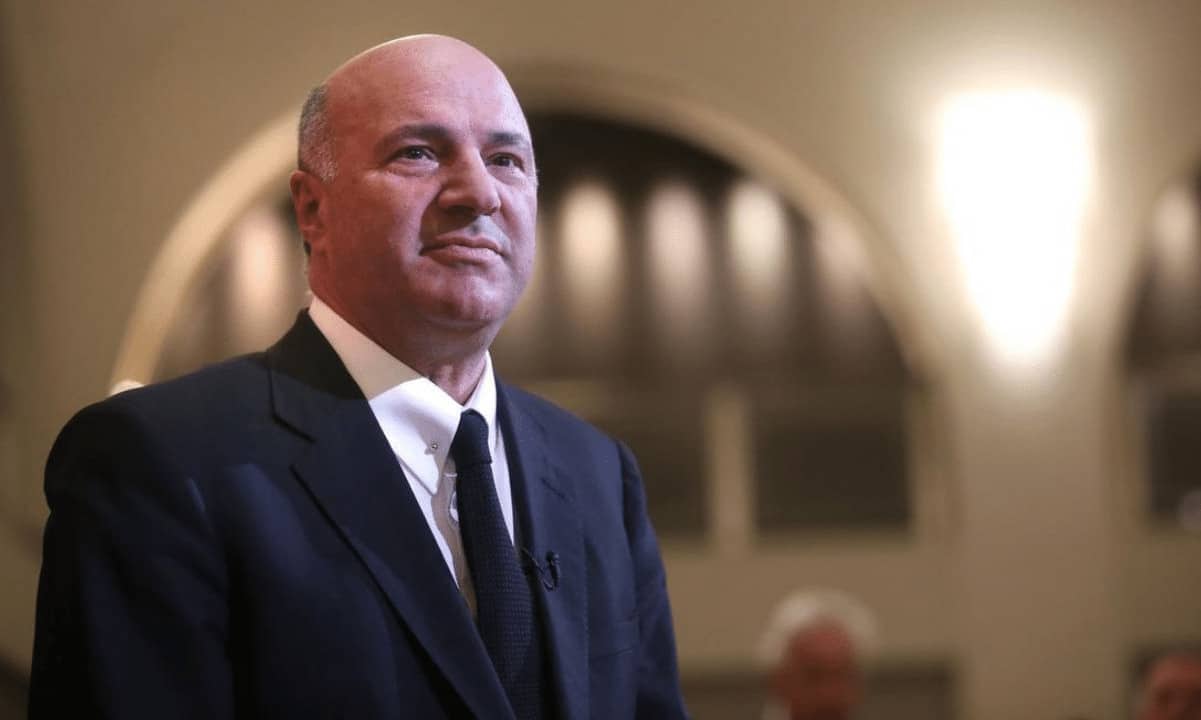 Here's How Much Kevin O'Leary Got Paid to Promote FTX


The infamous Canadian investor and Shark Tank star Kevin O'Leary spoke further about FTX's collapse on Thursday, revealing the exact amount of money FTX paid him to promote their brand. He also broke down how much money he lost within the exchange, and what the investor mentality surrounding the company was like prior to its collapse. Kevin O'Leary's FTX Deal In conversation with CNBC on Thursday, O'Leary explained that institutional interest in FTX US equity was incredibly high when it was still solvent. Nevertheless, he refused to bring other parties aboard as Limited Partners given that he was a paid spokesperson for the company, meaning he didn't lose any money inside the company that wasn't his own. When asked how much he was paid for the promotion, O'Leary said the deal worth roughly $15 million in total. That included funds for various agents he needed to pay, and $9.7 million in crypto investments, and $1 million in the company's equity. The investor has since lost all of those funds within FTX after his account got "scraped," along with the relevant data. "It was not a good investment," he said. "I don't make great investments all the time. Luckily, I make more good ones than bad ones, but that was a bad one." In August of 2021, O'Leary claimed that the now-defunct exchange met his own "rigorous standards" for regulatory comp...
---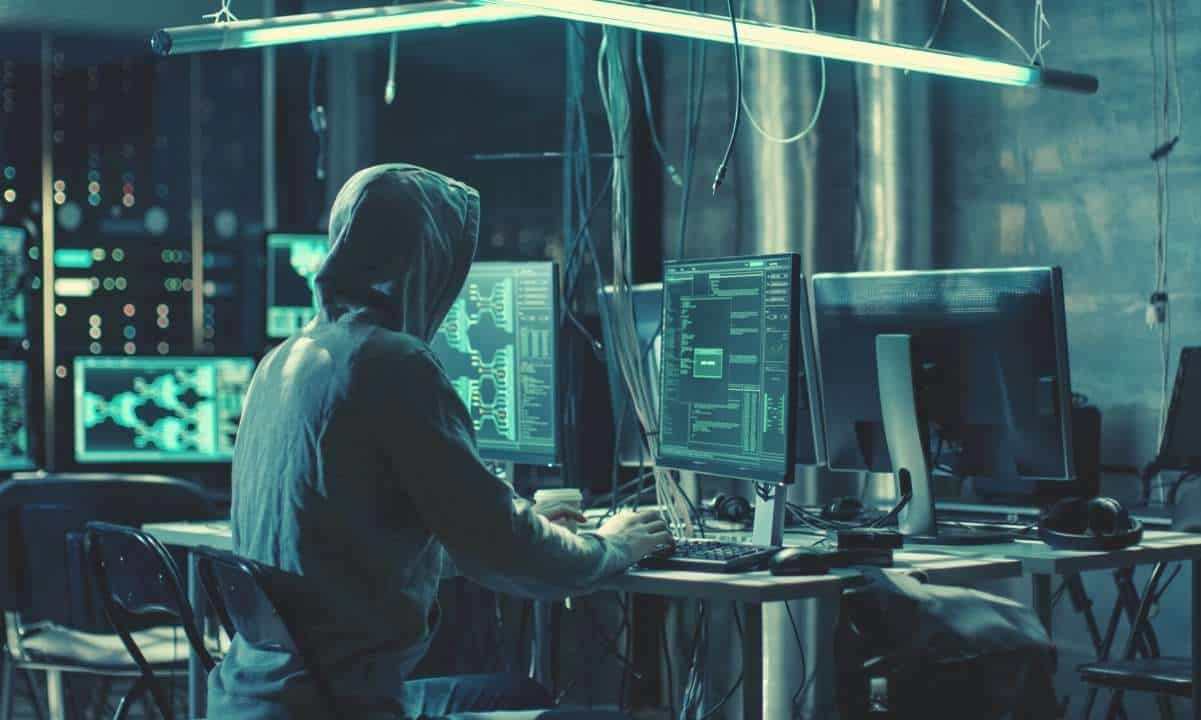 How a Hacker Got Paid $50 Million for Exploiting a DeFi Protocol


With October becoming one of the worst months in terms of hacks against crypto platforms, Mango Markets - a Solana-based DeFi project - stood out with an exploit worth about $115 million. The latest developments brought some relief to affected users but also showed how a hacker could profit legitimately by founding vulnerabilities in DeFi protocols. The Multi-Million Hack CryptoPotato reported earlier this week when the Solana-based project became the latest victim to a DeFi exploit, with initial reports claiming that the attacker swiped $100 million worth of digital assets. The amount could be a bit higher, according to more recent estimations. Both parties sat at the online negotiation table after the hack, with the attacker proposing to erase all the bad debts. This was voted against by the community, even though the hacker had obtained a massive portion of the protocol's governance token MNGO and voted in favor of their own proposition. The counter proposal by the Mango team offered the attacker to keep around $50 million if they agreed to return the remaining funds. Additionally, the team promised not to engage in any criminal prosecution as well as erase the bad debt. According to an October 15 tweet, the attacker indeed returned $67 million in crypto assets. The team also asked the community to meet on Monday to vote on 'how we can sort out this mess.' But to set expectations clear, there should be multiple DAO votes next week, to agree on the exact procedure and amou...
---
Someone Paid $60K (36 ETH) in Fees to Mint the First NFT on Ethereum Aft...


The Ethereum network went through its largest upgrade in history, transitioning to a Proof-of-Stake consensus algorithm. Immediately after that, users are finding clever ways to commemorate the event and to become part of history. In this particular case, a user spent a whopping 36 ETH worth about $60K at current rates to mint the very first-ever non-fungible tokens on the PoS-based Ethereum network. This is what the NFT looks like: Minted at block height 15537394, the image itself represents a panda face and is called 'The Transition.' There's a certain irony in the fact that someone paid so much to mint an NFT, but it's also important to note that the Merge itself doesn't do much to decrease gas fees on Ethereum's network. This is one of the most popular misconceptions about the event. The Merge has changed the overall consensus algorithm and doesn't expand the network capacity - this is why it won't significantly reduce the gas fees. However, there are multiple scaling solutions that are to be deployed at a later stage to tackle this particular challenge. The post Someone Paid $60K (36 ETH) in Fees to Mint the First NFT on Ethereum After The Merge appeared first on CryptoPotato.
---
A Doctor Paid $60K Worth of BTC to Hitmen to Kidnap His Wife


Ronald Craig Ilg - a 55-year-old former neonatologist from Spokane, Washington - admitted to transferring $60,000 worth of bitcoin to multiple hitmen on the Dark Web whose task was to cause severe injuries to an ex-colleague of his. Apart from that, he ordered the criminals to kidnap his estranged wife and inject her with heroin so she would drop divorce proceedings. Ilg now faces five to eight years of prison time. The US authorities will announce the exact punishment in November 2022. The FBI Prevented the Crimes Despite his profession, Ronald Ilg was willing to cause significant harm to one of his former colleagues. In 2021, he contacted numerous killers on the notorious Dark Web, insisting that they injure or even break the hands of the victim. To conceal his identity, he used the pseudonym 'Scar215' and the password 'Mufassa$$.' Initially, Ilg transferred $2,000 worth of bitcoin to the criminals and provided them with the victim's picture and address. He also insisted on evidence once the beating was done and assured that there will be another task in the future: 'I would like to see evidence that it happened. If this goes well, I have another, more complicated job for an entirely different target with entirely different objectives.' The subject of his next crime was his estranged wife, who had already filed divorce papers against him. He paid nearly $60,000 in BTC to the Dark Web wrongdoers so they could kidnap her and inject her with heroin. Under the effect of the dru...
---
Celsius Paid Back Entire Loan to Maker, Reclaiming Nearly 22K BTC Collat...


After paying back an additional $41.2 million in Dai to decentralized lending platform Maker, Celsius Network now can reclaim approximately $450 million worth of BTC locked up as collateral on the protocol. Celsius has been actively paying back its loans to Maker in the past few days in a bid to drastically lower the liquidation price for its Bitcoin collateral. The centralized lending platform made its final push on Thursday, clearing up all the remaining $41.2 million loan to Maker, freeing up a total of 21,962 wrapped BTC, according to on-chain data provided by Defiexplore.com. The wallet that belongs to Celsius also indicates that the lending platform has paid off additional loans to other decentralized lending platforms such as Aave and Compound during the same period. As reported by CryptoPotato earlier, Celsius has slowly reduced its debt to the Maker protocol since earlier this month. It had paid back $224 million over the last seven days. The main objective of the loan repayments is to reclaim its locked-up collateral and ease the strained liquidity that had forced the beleaguered firm to halt withdrawals and transactions on June 12 to avoid a run on deposits. Fundstrat analyst Walter Teng reportedly stated that after the massive collateral gets released, Celsius is expected to sell the asset through OTCs or centralized exchanges in order to meet requirements from creditors and customers trying to withdraw their funds. As a result, this may cause a short-term ...
---
Reports Claim Russia Defaulted on Foreign Debt for the First Time in a C...


According to reports, the Russian Federation has defaulted on its foreign debt for the first time since 1918. Bondholders told the press that they had not received payments from the transcontinental country. However, Russia's finance ministry denies the allegations and says the country made the payments via the Euroclear monetary system.Russia Is Accused of Foreign Debt Default, Moscow's Finance Ministry Claims the Country Paid Bondholders Media reports are claiming that Russia has defaulted on its foreign currency debt for the first time in more than 100 years. Financial sanctions against the transcontinental country have made it difficult for Russia to access the international payment systems. On Sunday, a $100 million interest payment was allegedly missed after the U.S. Treasury blocked a method that allowed the Kremlin to pay its debts by converting rubles. Now that the grace period is over, bondholders will have to agree on whether or not it is officially a default against the loans. Reuters claims Russia's move to not pay is 'an act of political theatre at bondholders' expense' and default makes them 'political stooges.' The Kremlin, however, claims otherwise and says that the default is a 'farce' because Western sanctions blocked the country's payments. Russia's finance ministry said it had made the payments to bondholders denominated in euros. Russia Blames Financial Blockade - Kremlin Spokesperson Says It's 'Not Our Problem' The Russian government entity says the de...
---
Terraform Labs Has Paid in Full its Taxes in South Korea, Says Do Kwon


A lot has been said about Do Kwon, his cryptocurrency project, and the failure of the two native digital assets in the past two weeks. One of them included owning $78 million in taxes to South Korea, but Kwon refuted this, saying his firm had paid its dues. CryptoPotato summarized the events that transpired two weeks ago when UST - the algorithmic stablecoin issued by Terra - lost its peg against the dollar (supposed to be 1:1). This allowed users to profit by arbitrage trading against LUNA, which essentially tanked both assets' prices. As of now, LUNA trades at $0.00016 (it was worth $80 earlier in May), and UST is at $0.06. Being the person behind the Terra ecosystem, Do Kwon attracted massive negative attention, from being reportedly harassed at home to being in the grasp of losing multi-million dollar bets and having to find a solution to a desperate situation. Another blow came earlier this week when reports emerged claiming that Terra had to pay $78 million in taxes to the South Korean government. Responding to a question on the matter from a community member, Kwon said, 'we have no outstanding tax liabilities in Korea.' He added that the local tax agency had conducted a tax audit, but his company had 'paid in full.' Understand why this would be interesting to look at for gossip but not sure if its relevant to anything thats going on Korean govt needed money to shore up covid spending, creatively charged millions from crypto companies, and we paid our share in full -...
---
Report: Two South Koreans Paid in Bitcoin to Spy for North Korea


South Korean law enforcement recently announced the arrest of a serving military captain and an operator of a cryptocurrency exchange on charges of spying for a North Korean hacker. In return for the acts of espionage, the two South Korean individuals were allegedly paid bitcoins worth a total of $637,789. South Korea's Joint Command and Control Targeted Two South Korean citizens, a businessman running a crypto asset management firm and a serving captain of the country's army, were arrested on suspicion of passing military secrets to a North Korean hacker. In exchange for passing on the sensitive information, the individuals were allegedly paid in bitcoin worth $600,000 and $37,789, respectively. In an AFP report, South Korean law enforcement is quoted stating that the arrest was the first time a civilian and an active-duty military captain have been caught spying for North Korea. With respect to the captain, whose name has not been identified, the country's authorities said the individual had passed information used for logging into South Korea's Joint Command and Control System to an alleged North Korean spy. The cryptocurrency exchange operator, on the other hand, is accused of giving a spying device to the military captain. The operator did this at the behest of the North Korean spy, the report said. In addition to the wristwatch-like spying device, the businessman is also reported to have bought and assembled a hacking device resembling a USB. The device would be used to...
---
Cash App Introduces Paid in Bitcoin, BTC Roundup and Lightning Network S...


At the Bitcoin 2022 conference in Miami, Block, Inc., formerly Square, Inc., announced three new bitcoin services for the company's mobile payment platform. The mobile payment platform Cash App will feature a 'paid in bitcoin' service that allows users to auto-invest their work pay into bitcoin.Cash App Adds 3 New Bitcoin Services Jack Dorsey's Block announced in Miami that the Cash App mobile payment system will offer three new features. The San Francisco company explained that the first feature will be a 'paid in bitcoin' service that allows people to convert their pay into bitcoin (BTC). Cash App users will be able to convert 1% or up to 100% of their payroll into the leading crypto asset. The Block, which also manages Spiral, TIDAL, and TBD, explained at the conference that the team has been working on the idea since 2019. The next service the company revealed was a bitcoin round-up service which basically allows Cash App users to round up spare change from purchases into bitcoin (BTC). Essentially, the user's Cash App card transactions will round up the purchases and automatically transfer the change to the user's BTC wallet. Block is not the first firm to introduce paid in bitcoin services or BTC round-up services, as the concepts have been around for quite some time. For instance, people can leverage Coinbase or Bitwage to be paid in crypto as well, and Bundil and Roundlyx offer BTC round-up products. The third feature Cash App announced at the Miami bitcoin conference...
---
CashApp Rolls Out "Get Paid in Bitcoin" Service


CashApp – the mobile payment service developed by Block – announced many major Bitcoin-related upgrades on Thursday. One of the new integrations allows users to automatically convert their incoming paychecks into Bitcoin. Another Wave of Bitcoin Features CashApp is quite familiar with Bitcoin and its surrounding technology already. It already allows users to purchase Bitcoin alongside stocks, and to send lightning network payments to wallets capable of receiving them. In fact, another of today's upgrades allows CashApp to receive lightning payments as well. That puts the app on both sides of Bitcoin's premiere layer 2 scaling solution, which allows for transactions far cheaper and faster than on-chain ones. Yesterday, Bitcoin payment provider "Bitpay" began allowing its merchants to do the same. Regarding its "Get Paid in Bitcoin" service, users can also auto-convert any percentage of their fiat salaries into Bitcoin, which is sent to CashApp through automated clearing house rails. According to Miles Sutter – Crypto Product Lead at CashApp – the service is completely free. "This is the largest deployment of a feature like this at scale to date," he explained at the Bitcoin 2022 Conference earlier today. "We already have a significant number of customers receiving recurring paychecks into CashApp." The app works by simply selecting a salary percentage to convert into Bitcoin, and tapping &ldquo...
---
Member of St. Maarten's Parliament Plans to Have His Entire Salary...


On Saturday, the leader of the United People's Party and member of St. Maarten's Parliament, Rolando Brison, announced that he's become the first elected official to request his entire salary paid in bitcoin cash. Brison believes St. Maarten can be the 'Crypto Capital of the Caribbean,' as long as his country continues to embrace blockchain technology and cryptocurrency solutions.MP Wants St. Maarten to Become the 'Crypto Capital of the Caribbean' While El Salvador is known for its bitcoin tender law, the Caribbean has become a hotbed for cryptocurrency adoption and more specifically with bitcoin cash (BCH). Data from map.bitcoin.com shows there are currently hundreds of merchants in the Caribbean accepting BCH for goods and services. On March 19, a member of St. Maarten's Parliament and the leader of the United People's Party (UP Party St. Maarten), Rolando Brison, announced that he is receiving his entire salary in bitcoin cash (BCH). The government official believes that St. Maarten should continue its path toward delving 'into the ever-growing cryptocurrency phenomenon.' Brison insisted during his announcement that he has requested St. Maarten's finance minister Ardwell Irion to update him on plans for using blockchain technology in government. 'I believe St. Maarten has a chance to be the 'Crypto Capital of the Caribbean' if we continue to innovate and embrace cryptocurrency and all the benefits of blockchain technology,' Brison explained in a statement on Saturday. Bri...
---
Someone Paid $500K in ETH Fees to Mint 950 Tubby Cat NFTs


Yesterday saw one of the most highly-anticipated collections of non-fungible tokens go through its public sale. As expected, the event was heavily populated by bots, and one of them managed to mint 950 tubby cats, spending 200 ETH in gas in the process. Explaining Tubby Cats Tubby Cats is a collection of 20,000 unique non-fungible tokens (NFTs) that went through its whitelist and public mint over the course of this week. In a bid to incentivize decentralized ownership of the NFTs and to produce as many holders as possible, the team behind the project whitelisted almost 20,000 people who were able to mint a tubby cat for the price of 0.1 ETH. This is what some of them look like: However, out of those 20K spots, about 15,000 minted, and the rest was dropped to the public. As the developers of the project and many other NFT proponents warned, the event was populated by bots. In fact, the developer of the project's smart contract even detailed the expected gas prices for the public mint prior to the event. For people participating in public mint, these are the gas prices we'll likely see (between the two columns) and their associated cost per tubby. If you are going to bid below these gas prices DONT PARTICIPATE IN MINT since your tx will fail. Also: always mint 5 tubbies pic.twitter.com/TtfieJbkNV — 0xngmi (@0xngmi) February 23, 2022 Here Comes the Bots As it happens with every highly-expected public mint, the event was instantly sniped by bots. One of them managed to s...
---
Heavyweight Champ Francis Ngannou Plans to 'Take Half of His UFC 2...


The reigning UFC Heavyweight Champion Francis Ngannou has announced the mixed martial artist has partnered with the payments firm Cash App and plans to take half of his UFC 270 purse in bitcoin. Ngannou told his 620,100 Twitter followers that he believes 'bitcoin can empower people everywhere.' 'Bitcoin Is the Future and I'm a Believer' - Mixed Martial Arts Champ Francis Ngannou to Take Half of His Purse in Bitcoin On January 18, 2022, the Ultimate Fighting Championship (UFC) Heavyweight Champion Francis Ngannou explained that the fighter plans to get half of his UFC 270 purse paid in bitcoin (BTC). UFC 270: Ngannou vs. Gane will debut on Saturday, January 22, 2022, as the 'Predator' Ngannou will face the mixed martial artist 'Bon Gamin' Ciryl Gane. The knockout artist Ngannou will defend his title at the Honda Center in Anaheim, California. The French Cameroonian mixed martial artist will join the likes of athletes like Russell Okung, Odell Beckham Jr, and Aaron Rodgers choosing to be paid in bitcoin. That's according to Ngannou's tweet on Tuesday that said he plans to take half of his UFC 270 purse in bitcoin. Moreover, the UFC fighter also said that he thinks bitcoin empowers people, when he stated: I believe bitcoin can empower people everywhere. So I'm excited to partner [with] Cash App to take half my UFC 270 purse in bitcoin. Ngannou Is Giving $300K in Bitcoin Away to a Lucky Fan In addition to getting paid half of his purse in BTC, Ngannou said he planned to give a...
---
More PAID Network (

#PAID

) News