| | | |
| --- | --- | --- |
| | Orchid | #OXT |
---
| | | | | |
| --- | --- | --- | --- | --- |
| OXT Price: | $0.10 | | Volume: | $2.5 M |
| All Time High: | $0.95 | | Market Cap: | $96.6 M |
---
---
| | | | | |
| --- | --- | --- | --- | --- |
| Circulating Supply: | 975,960,173 | | Exchanges: | 18 |
| Total Supply: | 1,000,000,000 | | Markets: | 31 |
| Max Supply: | — | | Pairs: | 32 |
---
---
---
The price of #OXT today is $0.10 USD.

The lowest OXT price for this period was $0, the highest was $0.099, and the current live price for one OXT coin is $0.09894.

The all-time high OXT coin price was $0.95.

Use our custom price calculator to see the hypothetical price of OXT with market cap of ETH or other crypto coins.
---
---
The code for Orchid is #OXT.

Orchid is 3.1 years old.
---
---
The current market capitalization for Orchid is $96,557,291.

Orchid is ranking upwards to #235, by market cap (and other factors).
---
---
There is a big daily trading volume on #OXT.

Today's 24-hour trading volume across all exchanges for Orchid is $2,543,189.
---
---
The circulating supply of OXT is 975,960,173 coins, which is 98% of the total coin supply.
---
---
---
---
---
---

Orchid's Privacy Network Launches


Today we are proud to launch Orchid, the first incentivized, peer-to-peer privacy network. We welcome you to get set up at Orchid.com and start using it today for trustless digital privacy. The network features components designed to work together: the Orchid app (for download on Android), the Orchid VPN client that runs in the app, and the Orchid digital currency, OXT (available on Coinbase Pro) that powers the network, connecting buyers and sellers of bandwidth in an open marketplace. But the most important part of the network, what will enable it to offer users unprecedented digital privacy, is you. We built a privacy network because we believe that by bringing people together who value digital privacy in a world where it's becoming scarce, and by pooling resources like Internet bandwidth — not just as altruists, but as fairly incentivized market participants — we can simultaneously protect ourselves and our communities. Read the rest here: https://blog.orchid.com/orchids-privacy-network-launches/ Orchid's Privacy Network Launches was originally published in Orchid Labs on Medium, where people are continuing the conversation by highlighting and responding to this story.


---

Orchid's Network: Random Selection + Stake Weighting


The web of providers running the Orchid Server software constitutes the Orchid Network. We've chosen to build an algorithm utilizing random selection and stake weighting as the core rule set that determines how the user software picks a provider. Our design evolved from proof-of-work and considers both attack models and user experience.. — Like Bitcoin, Ethereum, and most other decentralized systems, Orchid is designed as an open network built from open-source software; anyone can download the Orchid node software and run as many nodes as their resources permit. The viable defenses against systemic attacks in an open decentralized system are ultimately economic — a system is secure to the extent that the cost of an attack to an attacker outweighs the benefits to that attacker, or is too costly to execute regardless. Decentralized systems use these security parameters to secure their networks and provide incentives by which miners or participants can earn in return. Most open blockchains today use one of two models: proof-of-work, which requires electricity; or proof-of-stake, which requires coordination efforts and governance. The Orchid Network is expected to use a derivative of proof-of-stake, called stake weighting, to authenticate peer-to-peer bandwidth agreements combined with Ethereum's consensus to settle transactions. This means that bandwidth providers stake Orchid cryptocurrency for commercial use on ...
---

Orchid: A New Approach to VPNs


We're building a next-gen VPN market powered by probabilistic nanopayments, with a design emphasizing these core tenets: scalability, decentralization, usability, simplicity, and extensibility.. — Orchid is a decentralized, market-based system for anonymous communication and virtual private networking, including a bandwidth market where node providers stake tokens to advertise their services using the Ethereum blockchain and receive payment in OXT (Orchid's native cryptocurrency).Using a distributed system allows you, as a user, to distribute trust across multiple distinct VPN providers, thereby breaking apart the flow of your information so no single entity can see the entire picture. In the Orchid marketplace, incentives are used to create economic security and reliability between clients and servers in a permissionless way. This peer-to-peer marketplace is dynamic; clients can select single- or multi-hop onion routed circuits by selecting nodes randomly weighted on stake and filtered on secondary desiderata (price, location, etc.). A single hop route has the benefits of a normal VPN connection, creating a tunnel to route your traffic over a public network or your ISP, while a multi-hop connection provides additional privacy benefits by securing your network data from any one provider. Traditional VPNs today are limited; the centralized nature of their offering cannot compete with the distributed properties of com...
---

Introducing Nanopayments


When you wake up in the morning and flick on a light switch, do you pause to think about how many tiny fractions of a penny that electricity costs? Or do you just flick on the light so you don't bump your head? And if you could pay for other kinds of services the same way you pay for electricity — a tiny flow of resources that could be turned on or off at any moment — what possibilities would that open up? Orchid's novel layer 2 scaling architecture for Ethereum uses probabilistic nanopayments to allow users to pay for services in just this way. Nanopayments are what they sound like: they are tiny, and you can turn them on or off at will. But unlike a monthly electric bill, nanopayments transmit value as they move. We're using this core technology to power our bandwidth marketplace, which is intended to offer users of the Orchid App a new way to construct VPN routes and manage them — just like flicking on a light switch.Scaling payments on Ethereum with Orchid The Orchid Network's bandwidth marketplace is two-sided, comprising buyers (Orchid App users) and sellers (Orchid Server operators). The exchange of bandwidth requires a high transaction throughput to support both basic service and payments. Payments are expected to be made at a per-packet level with high frequency. Ethereum's layer 1 would be too slow and expensive to settle nano transactions at the level of bandwidth exchange required be...
---

Pre-release Orchid App now available


Our initial feature is a local VPN traffic analyzer. The complete VPN service is coming soon.. — We've decided to distribute an early version of the Orchid app ahead of our network launch. This pre-release version analyzes network traffic on your phone and does not include VPN service yet (your IP address will not change). Visit Orchid.com/Download to get the apps now. One of the unique things about Orchid is its integration of cutting edge networking technology with cryptocurrency to create an incentivized network. This pre-release version allows us to test and audit our networking code on both iOS and Android prior to integrating the token and interfacing with the Orchid Network. Once we launch our network, we can update the Orchid App to provide complete VPN service. In its initial form, this app will only be focused on one thing: analyzing and reporting the hosts that the data on your device are connecting to. For now, our app includes the following features:Local VPN service providing network flow analysisAdvanced filtering to drill down on the data you care aboutIP address & port number for both source and destination It's important to us that this app is both open source and localized to your device, meaning no third parties see your data and nothing leaves your phone. We believe that an Open Source approach embraces the core tenets of decentralization and provides the greatest opportunity to create ...
---

The Commodification of You


How ISPs, apps, third parties, and websites are raking in the big bucks by tracking your clicks, emails, and purchases — and what we can do to control our digital identities.. — It's ubiquitous and overwhelming. In our current system of the Internet, we're asked to forfeit any modicum of privacy in a leveraged exchange, simply to access news, entertainment, and social interaction. While in the U.S. data mining is largely framed as a privacy issue, in Europe, the GDPR considers data collection a security issue. Realistically, they're one and the same. You shouldn't have to relinquish your right to privacy and security simply to access the online world. Take PayPal for example. In order to utilize their services for something as simple as sending $50 to a friend, you have to consent — whether you know it or not — to allow PayPal to share your personal data with over 600 companies. 600. From there, who knows what happens to your data? How do these companies use it? Do they sell it to even more third parties? And most importantly, how rigorous is the security of each of these companies? Because ultimately, while corporations in the U.S. see data harvesting in economic terms, for the end user, it's a security issue. We've seen corporation after corporation — either willingly or mistakenly — spill our data and put us at risk over the last five years. So even if the companies harvesti...
---

Why We Need a Better VPN


As dueling interests move to control the future of the internet, users around the globe are increasingly turning to VPNs. But what users don't know is that many VPNs fail to provide the security and privacy that they advertise. It's time for a product that we can trust — a truly decentralized solution that will deliver an open, inclusive internet free of censorship and data harvesting. In much of the world, we're now well into our third decade of online connectivity. In Europe and North America, internet access is now nearly universal. In other nations, the possibilities of an online world are just emerging. But as access to the internet continues to expand around the globe, we're seeing a troubling pattern: an increasing desire on the part of state actors and big corporations to own and control the internet. It should come as no surprise that authoritarian regimes want to restrict the internet. From their perspective, the availability of information on the internet poses the greatest threat to control since the advent of the free press. As Ray Bradbury wrote in Fahrenheit 451, "If you don't want a man unhappy politically, don't give him two sides to a question to worry him; give him one. Better yet, give him none." This is the basic ethos of governments that embrace digital authoritarianism. And it goes well beyond stifling activists and dissidents. Under an authoritarian regime, anyone — journali...
---

Open, unrestricted internet that's owned by users.


Meet the Orchid protocol. A decentralized, open-source, uncensored internet.. — We're open-source developers who believe in the power of collaboration and community. At Orchid Labs, we're working to ensure that everyone on Earth has unrestricted access to information and communication on the internet, without surveillance or censorship. One of the founders of the web, Sir Tim Berners-Lee, once said "I imagined the web as an open platform that would allow everyone, everywhere to share information, access opportunities, and collaborate across geographic and cultural boundaries." During the first days of the web, we used the internet as a communications platform to learn, express ideas, and build communities. The internet was a tool for freedom and collaboration. There were no limits — only possibilities. Berners-Lee's dream of a collaborative, open-to-all internet has been replaced by today's realities of government firewalls, ISP surveillance, and corporate data harvesting. Some of the brightest minds in the world lack access to Google and Wikipedia. And, in some countries, a blog post can get you jailed, or worse. Wherever you live, your personal data — your every click — is sold to the highest bidder. The internet doesn't have to be this way. At Orchid Labs, we believe:The internet should be decentralized and free of censorship and surveillanceEveryone deserves access to the internet, r...
---
---
---
This Australian Crypto Exchange Lists LUNC, SHIB, And APE Coin


Shiba Inu (SHIB), ApeCoin (APE), and LUNC gained new support in January as Australian crypto exchange Cointree lists them on its platform. Cointree announced the news via Twitter recently. Cointree is among the oldest crypto exchanges in Australia, based in Melbourne. It began operation in 2013 and offers over 280 cryptocurrencies on its platform, including the latest additions (APE, LUNC, and SHIB). In 2017, the exchange launched a learning hub that teaches and guides crypto enthusiasts on basic cryptocurrency subjects. This development is not SHIB's first Australian recognition. Earlier in December 2021, CoinJar, Australia's oldest crypto exchange, announced the listing of Shiba Inu on its platform via Twitter. CoinJar also added six other cryptocurrencies, which include Cartesi (CTSI), Fetch.ai (FET), Origin Protocol (OGN), Audius (AUDIO), OXT, and Quant Network (QNT). Performance Outlook For SHIB, LUNC, And APE Coin Shiba Inu's (SHIB) price has significantly increased in the past 24 hours and is trading at $0.0001239. SHIB is among the coins to see massive rallies this month. The crypto asset has added 21.8% over the past seven days and 28% in the last 14 days. LUNC, a token that emerged after the rebranding of the original Terra chain to Terra Classic, is soaring after a decline on the 24-hour chart. LUNC's price soared 3% on January 10 after announcing new integration on the network. The token has added 11.4% over the past 14 days and a 23.8% 30-day price g...
---
Onchain Sleuths Discover Funds Linked to Alameda Swapped for ETH, USDT, ...


On Dec. 27, 2022, a number of onchain researchers noticed that funds connected to Alameda Research and FTX have moved and have been swapped for other tokens. Reports show the hacker known as the 'FTX Accounts Drainer,' traded large sums of ERC20 tokens for digital assets like tether, ethereum, and bitcoin.Funds Tied to Sam Bankman-Fried's Alameda Research Traded for Ethereum, Tether, and Bitcoin It seems whoever controls the funds that once were connected to Alameda and FTX is starting to move a large handful of ERC20 tokens. According to the OXT onchain researcher Ergo, on Twitter, Alameda-linked addresses started to swap ERC20s for ETH and USDT. 'Alameda ETH addresses are digging around in the sofa for spare change and swapping bits ERC20s for ETH/USDT,' Ergo tweeted. 'ETH and USDT then funneled through instant exchangers. Rings some major alarm bells,' the onchain researcher added. In response to Ergo's tweet, the onchain sleuth Zachxbt replied and said: 'the funds are being swapped for [bitcoin],' while sharing four different BTC addresses (1, 2, 3, 4). All four of those addresses were sent roughly 11.9 bitcoin worth close to $199K using today's BTC exchange rates. In the thread published by Ergo, someone asked if the fund movements likely derived from the liquidators. Zachxbt dismissed the idea when he tweeted: 'don't think they would use Fixedfloat or Changenow.' Nansen's Martin Lee also confirmed that the funds were sent to Fixedfloat or Changenow. 'Lots of activity g...
---
Bitcoin's Third Largest Wallet Changed Hands, but Onchain Data Shows It'...


Last year and during the first half of 2022, speculators assumed the third-largest bitcoin address was a 'mysterious whale,' even though the wallet had shown strong characteristics of being a cryptocurrency exchange. The address known as '1P5ZED' has since been replaced by another address, after the wallet started to transfer its entire bitcoin balance in mid-July 2022. The bitcoin address '1LQoW' is now the third-largest wallet today, and it's very likely that the owner of the 1LQoW wallet is the same entity that managed the 1P5ZED wallet. The Third Largest Bitcoin Wallet Changed to a New Address, a Wallet That's Likely Controlled by the Same Owner After bitcoin's price soared to new heights in November 2021, there was a significant amount of speculation concerning the third-largest bitcoin wallet known as '1P5ZED.' Rumors about the wallet plagued social media and some people erroneously attributed the wallet to Microstrategy's stash of BTC. Then after the rumors were debunked, blockchain observers noticed that 1P5ZED moved all of its bitcoins in mid-July. Blockchain records show that by the end of June 2022, the 1P5ZED address was down to 0.01257 BTC. In 2021, when Bitcoin.com News reported on 1P5ZED, a source with 'access to blockchain analytics tools (Chainalysis and Ciphertrace) as part of their job function' told our newsdesk: There is an almost 100% chance that both addresses in your article, both 1P5ZED and 1FzWLk, belong to Gemini. The 1P5ZED wallet also had shown s...
---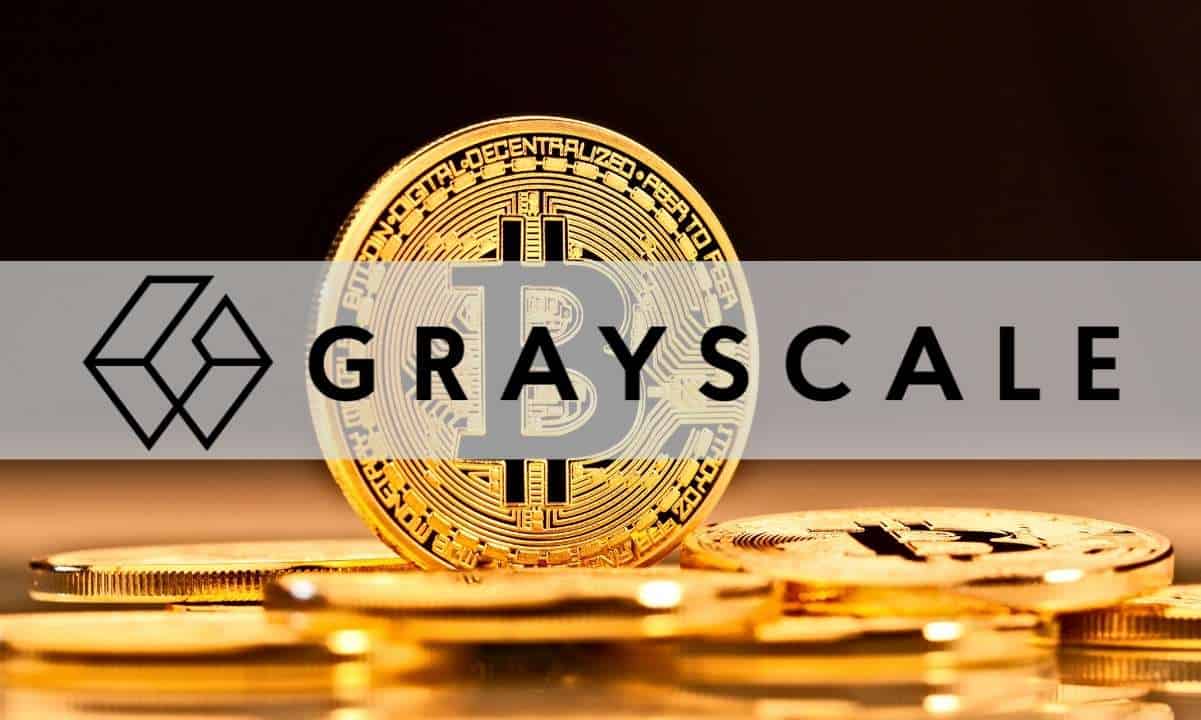 Analyst Confirms GBTC's 633K Bitcoin Claim Despite Grayscale's Reluctanc...


An independent analyst has confirmed that GBTC owns approximately 633,000 Bitcoin held by its custodian - Coinbase Custody. This comes as Grayscale, the asset manager running the world's largest bitcoin fund, revealed that it won't share its proof of reserves with customers. According to the analyst, there could be two reasons explaining Grayscale's reluctance. One, there could be a non-disclosure policy enforced by Coinbase Custody, or it could be a deliberate obfuscation by Grayscale itself. Confirming Grayscale's Proof of Reserves An OXT Research analyst, who is pseudonymously known as Ergo, has confirmed the existence of Grayscale's on-chain holdings with the help of on-chain forensics. In total, they were able to attribute 432 addresses with a total balance of about 317,705 BTC to likely GBTC TXOs held by Coinbase Custody. The figure is approximately 50% of GBTC's reported current holdings. The reliability of centralized crypto exchanges to serve as stewards for customers' assets has been questioned multiple times. But it was not until the spectacular collapse of FTX into bankruptcy that reinvigorated the discussion around a potential called - Proof of Reserves. Proof of reserves (PoR) is essentially an independent audit conducted by third parties in a bid to provide clarity and evidence that a custodian holds the assets it claims to own on behalf of its clients. The balances are then aggregated by these auditors into a Merkle tree, which contains all c...
---
Onchain Analysis Verifies the Number of BTC Held by Grayscale's Bitcoin ...


After Grayscale Investments shared information concerning the company's product holdings, people questioned why the firm wouldn't share the public addresses associated with the crypto assets it holds. However, on Nov. 23, OXT researcher Ergo published a Twitter thread featuring onchain forensics that confirm Coinbase Custody holds a balance of 633K bitcoin that likely belongs to the Grayscale Bitcoin Trust (GBTC).OXT Researcher Verifies Grayscale's Bitcoin Holdings Five days ago, Bitcoin.com News reported on Grayscale disclosing information tied to the safety and security of the company's digital assets. Grayscale's statements were meant to assure the public that the company's cryptocurrencies are 'safe and secure' after the FTX collapse. The digital asset fund manager detailed that all of the company's digital assets are stored with Coinbase Custody Trust Company. On the Grayscale website, the firm says Coinbase Custody is a qualified custodian under New York banking laws and the funds are kept in 'cold storage.' The one thing Grayscale did not disclose is the company's digital asset addresses and it did mention why it chose not to share the wallets. Grayscale explained that it has never publicly disclosed onchain addresses to the general public 'due to security concerns.' The claim was criticized and mocked, but Grayscale said that it understood the non-disclosure would be 'a disappointment to some.' Despite Grayscale's non-disclosure, the OXT researcher (oxt.me) Ergo expla...
---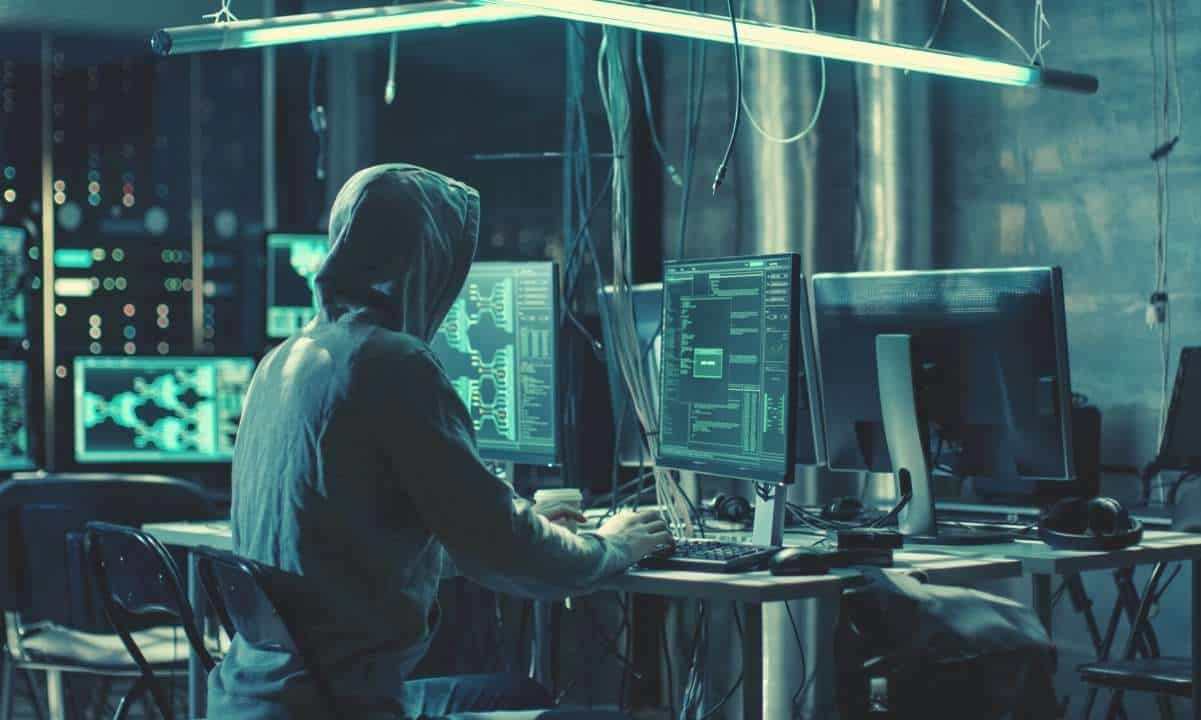 Arbitrum Rewards Hacker With 400 ETH For Detecting a Critical $400M Vuln...


On September 19, Arbitrum, one of the most popular Layer 2 solutions for Ethereum, paid 400 ETH (about $560,000) to a white hat hacker who found a potential vulnerability in its code. The white hat hacker, known on Twitter as Riptide, finds vulnerabilities within smart contracts written in Solidity. Riptide said the 'multi-million dollar vulnerability' could potentially affect anyone who wanted to exchange funds from Ethereum to Arbitrum Nitro. No big deal just bridging a cool $470mm through the same Inbox contract Definitely should be eligible for a max bounty https://t.co/w7S58QNQZu — riptide (@0xriptide) September 20, 2022 Arbitrum Prevented Millions of Dollars in Losses The hacker thoroughly scanned the Arbitrum Nitro code a few weeks before it was released, checking the contracts so they could 'see if the update had been a success.' After the upgrade, Riptide noticed some errors that prevented the bridge from working correctly. Upon further inspection, Riptide noticed that the inbox sequencer was experiencing a delay. 'A client can send a message to the Sequencer by signing and publishing an L1 transaction in the Arbitrum chain's Delayed Inbox. This functionality is most commonly used for depositing ETH or tokens via a bridge.' After rescanning the contract, Riptide confirmed that the inbox sequencer bug allowed a critical vulnerability in the contract by which Riptide or another malicious hacker could have obtained millions of dollars by diverting incoming ETH ...
---
Another 5,000 Bitcoin Sourced From Mt Gox Wake up After Close to 9 Years...


Last week Bitcoin.com News reported on two old bitcoin addresses created in 2013 sending 10,001 bitcoin to a myriad of wallets. Heuristics and clustering techniques indicate that the bitcoins were associated with Mt Gox, roughly around the same time the exchange was hacked in June 2011. Five days later, 5,000 bitcoins were transferred from a wallet created on the same day in 2013, and the stash of coins were also connected to Mt Gox in some type of fashion.The Onchain Tale of 15,001 Bitcoin Associated With the Mt Gox Saga Another 5,000 so-called 'sleeping bitcoins,' from a wallet created on December 19, 2013, were transferred on September 4, 2022. The action, caught by Btcparser.com, took place five days after 10,001 bitcoin (BTC) moved from two bitcoin addresses created close to nine years ago on the same day in 2013. The 5,000 BTC sent on Sunday, September 4, 2022, have a mysterious history as they are associated with the now-defunct Mt Gox bitcoin exchange right around the same time the exchange was hacked in June 2011. When our newsdesk reported on the 10,001 BTC associated with Mt Gox, there wasn't much fanfare about the coins moving. Coindesk columnist Jocelyn Yang, however, discussed the situation with a data engineer at Coin Metrics. The engineer said the bitcoins from 2013 may have been associated with 'an old Kraken cold storage address, a Kraken OTC (over the counter) deal, [or] a Kraken user.' Then on September 3, 2022, the OXT researcher Ergobtc published a Twit...
---
Coinbase Sued for Allegedly Selling 79 Unregistered Crypto Securities &m...


A class-action lawsuit has been filed against the Nasdaq-listed cryptocurrency exchange Coinbase alleging that the platform lets customers trade 79 cryptocurrencies that are unregistered securities, including XRP, dogecoin (DOGE), and shiba inu (SHIB).Lawsuit Claims Coinbase Sold 79 Unregistered Crypto Securities to Customers A class-action lawsuit was filed last week against Coinbase Global Inc., Coinbase Inc., and CEO Brian Armstrong. Lead plaintiffs and Coinbase users Christopher Underwood, Louis Oberlander, and Henry Rodriguez allege that from Oct. 8, 2019, to the present, Coinbase let customers buy and sell 79 different cryptocurrencies without disclosing that they are in fact securities. The plaintiffs added that these crypto securities are not registered with the U.S. Securities and Exchange Commission (SEC) or any state regulators, and Coinbase is not registered as a securities exchange or a broker-dealer. The plaintiffs claim that 'Coinbase's sale of these tokens violates both federal and state law.' The class covers all persons or entities who transacted any of the 79 crypto tokens on Coinbase or the Coinbase Pro platform during the class period. Without registering these crypto assets with the SEC and state regulators, the plaintiffs said: Purchasers do not have access to the disclosures that accompany the issuances of traditional securities. Rather, investors receive - at most - only the so-called whitepapers, which describe the token, but do not satisfy the requi...
---
De-Mixing Wasabi Coinjoin Transactions: A Deep Dive Into Chainalysis&rsq...


On Tuesday, journalist Laura Shin published a story that claims to identify the 2016 Genesis DAO hacker who siphoned 3.6 million ethereum from the decentralized autonomous organization. While the story surprised the crypto community, one of the biggest eye-openers was the blockchain analysis methods leveraged, and the claim that Chainalysis allegedly 'de-mixed' Wasabi transactions.Community Shocked by Chainalysis 'De-Mixing' Wasabi Transactions, Samourai Wallet Criticizes Wasabi's Coinjoin Scheme An article published by the journalist Laura Shin has revealed a so-called shocker about the use of Coinjoin transactions. Specifically, Shin's report highlighted how she used a 'powerful and previously secret forensics tool from crypto tracing firm Chainalysis.' According to the report, Chainalysis discovered the attacker sent 50 bitcoin to a Wasabi wallet, and the blockchain intelligence firm was reportedly able to 'de-mix' the transactions. This piece of information was unexpected to a great number of crypto supporters. After the article was published, bitcoin advocate Nic Carter wrote: Lots of crazy stuff in the DAO hacker piece this am, but the part that stood out to me was Chainalysis being able to demix Wasabi [transactions]. Furthermore, the team behind the Samourai wallet criticized Wasabi's mixing scheme on Tuesday as well. Wasabi has been under fire in the past over privacy concerns and the team has been debating Samourai developers over the issue for years. If you are us...
---
Sequoia Capital Designates $500-600 Million to Crypto Fund Focused on Li...


On February 17, the venture capital firm Sequoia Capital announced the launch of a new $500 million to $600 million sub-fund dedicated to 'liquid tokens and digital assets.' The company noted during its announcement that the new fund highlights Sequoia's strategic 'commitment to crypto.'Venture Firm Sequoia Capital to Launch a Fund Focused on Liquid Tokens and Digital Assets The American venture capital firm headquartered in Menlo Park, California, Sequoia Capital is starting a fund that will be focused on investing in crypto assets. In a blog post dubbed 'A Block Step Forward,' Sequoia says the new liquid token fund 'complements' the firm's ongoing crypto investing. Sequoia's announcement further discussed prior partnerships with crypto movers and shakers like FTX CEO Sam Bankman-Fried and Michael Shaulov the co-founder of Fireblocks. The venture capital firm also mentioned blockchains like Ethereum, Solana, and 'major' decentralized finance (defi) protocols. While investing in these technologies, Sequoia mentioned learning a great deal along the way. 'Today, we are doing just that with a new $500–600M sub fund focused primarily on liquid tokens and digital assets,' the blog post published on Thursday notes. Sequoia Capital continued: Sequoia Crypto Fund complements our broader commitment to crypto. Our goal with this fund is to participate more actively in protocols, better support token-only projects, and learn by doing ourselves. We remain committed to working coll...
---
More Orchid (

#OXT

) News