| | | |
| --- | --- | --- |
| | Harmony | #ONE |
---
| | | | | |
| --- | --- | --- | --- | --- |
| ONE Price: | $0.028 | | Volume: | $30.5 M |
| All Time High: | $0.38 | | Market Cap: | $0.4 B |
---
---
| | | | | |
| --- | --- | --- | --- | --- |
| Circulating Supply: | 13,078,514,913 | | Exchanges: | 16 |
| Total Supply: | 12,636,221,766 | | Markets: | 47 |
| Max Supply: | — | | Pairs: | 31 |
---
---
---
The price of #ONE today is $0.028 USD.

The lowest ONE price for this period was $0, the highest was $0.028, and the current live price for one ONE coin is $0.02804.

The all-time high ONE coin price was $0.38.

Use our custom price calculator to see the hypothetical price of ONE with market cap of BTC and how the supply of ONE affects the price at different market capitalizations.
---
---
The code for Harmony is #ONE.

Harmony is 3.7 years old.
---
---
The current market capitalization for Harmony is $366,786,170.

Harmony is ranked #110 out of all coins, by market cap (and other factors).
---
---
There is a large volume of trading today on #ONE.

Today's 24-hour trading volume across all exchanges for Harmony is $30,470,765.
---
---
The circulating supply of ONE is 13,078,514,913 coins, which is 104% of the total coin supply.

Relatively, Harmony has a large supply of coins, 594 times larger than Bitcoin's supply, for example.
---
---
---
---
---
---
Note that there are multiple coins that share the code #ONE, and you can view them on our ONE disambiguation page.
---
---
---
---

Comparing Harmony's Effective Proof Of Stake To Other Mechanisms


In any centralized process, there is a central administrator or authority that continuously updates the database. However, as blockchain technology is decentralized, it is powered by self-regulating systems that use different consensus mechanisms to update the database. A consensus mechanism is a network of computers essential to safeguard the software from malicious actors. Each cryptocurrency has its own consensus mechanism that keeps the verification process running. While Bitcoin and Ethereum use the Proof of Work (PoW) consensus mechanism, Ethereum 2.0 will transition to Proof of Stake (PoS). Harmony, on the other hand, uses Fast Byzantine Fault Tolerance (FBFT) consensus algorithm. FBFT allows at least 250 validators to reach consensus within 2 seconds. Complementing FBFT, Harmony uses the Effective Proof of Stake (EPoS) staking mechanism, the first staking mechanism in a sharded blockchain that achieves both security and decentralization Here's how Proof of Work, Proof of Stake, and Harmony's Effective Proof of Stake work.What is Proof of Work (PoW)? The Proof of Work consensus mechanism involves verifying transactions between users and adding them to the blockchain. The consensus mechanism requires miners to undergo a complex mining process and spend a considerable amount of processing power. It uses the SHA-256 hash function that provides a fair input. Simply, miners race to complete the cryptographic puzzle b...
---

Harmony Brings Multisig Staking For Added Security And Features


To ensure complete decentralization and a rewarding staking process at Harmony, we introduced the Effective Proof-of-Stake (EPoS) staking mechanism. EPoS is designed to solve the issues posed by standard PoS while still maintaining the decentralization aspect of the blockchain. Staking at Harmony is upheld by validators and delegators, who can stake their ONE tokens and earn rewards. Each shard at Harmony contains a large group of validators, which validate new blocks and vote to reach a consensus. To vote, each validator requires voting shares, where one bonded voting share grants one vote for a validator to cast in the FBFT consensus. A 2/3 quorum of votes is needed for consensus, and a share remains bonded to a validator for a period of 7 epochs. On the other hand, delegators can participate in staking without running a validator and instead delegate their tokens to an existing validator through the Staking Explorer. If the tokens are delegated to an elected validator, a portion of the block reward earned by the validator will be credited to the delegator, which is immediately redeemable. While the current system works faultlessly, we want to provide additional security layers to the transactions within the Harmony ecosystem. This is where Harmony makes an impact with Gnosis Multisig.About Gnosis Multisig As we extended support to Gnosis Safe, we enabled developers and users to partake in the ecosystem with additional dec...
---

Harmony May Updates: Team Off-Site, Infinity Wallet, Chainstack and 1Wallet


We have a number of updates to share from the month of May. Some highlights include our Q2 2022 offsite meeting which produced new initiatives and priorities, Ankr's RPC aggregator on Harmony for increased RPC availability and redundancy, and the Harmony mainnet network upgrade which further decentralized the network and added fast node sync. Read our May highlights below and follow us @harmonyprotocol to stay updated. Q2 2022 Team Offsite: In May, the Harmony core team held a four-day offsite meeting. The meet came at a pivotal moment, where the team reviewed areas of improvement on ecosystem grants and management, aligned our mission and vision and addressed community sentiment. We also published the offsite report where we highlight action items and initiatives resulting from the offsite event. Harmony Twitter Reaches 400K Followers: The Harmony Twitter community surpassed over 400,000 members. ZKU July-August Cohort: The applications for the July-August cohort of Harmony's Zero-Knowledge University are now open. Interested candidates can apply for the free for all learning initiative by June 27. OneWeekly: In May, we continued with our approach of open development through the ONEWeekly newsletter and video series, which featured ecosystem highlights, new partnerships, Harmony Q2 Offsite and the Harmony roadmap. https://medium.com/media/2aa7dc4e3ae5e0b1da5008e2718e721e/href Cross-Shard Communication: The Harmony t...
---

Enabling Cross-Shard Communication At Harmony


The original bitcoin blockchain was conceptualized as a peer-to-peer payment system that will enable users to send payments. However, As it gained momentum, it was clear that the limited number of transactions per second and high fees were a performance bottleneck. What followed was Ethereum, which enabled the creation of blockchain applications using smart contracts. However, Ethereum too, had difficulties when it came to scalability. As Multiple other projects proposed solutions, creating a blockchain that optimized its network for security, decentralization, and scalability was an endless problem. This is known as the blockchain trilemma. This is why we created Harmony — a sharded PoS blockchain. Sharding is the ideal scalability solution that preserves both security and decentralization. In simpler terms, sharding is a method for distributing data across multiple machines. In a blockchain, sharding splits an entire network into smaller partitions, which are essentially known as shards. Harmony perfectly executes sharding, creating a highly scalable, extremely fast, and secure blockchain that confirms transactions with negligible fees.Sharding At Harmony At Harmony, we split the network into three dimensions: state, network, and transaction. State Sharding: In Harmony, validators of each shard are required to store 1/N of the global state as they maintain their own chain of blocks and state database (N=number of shar...
---

On-boarding 10,000 Developers: Harmony's Zero-Knowledge University


At Harmony, we are building an ecosystem that enables researchers, practitioners, and developers to thrive exponentially. Sustaining the vision, we founded zkDAO, PrivacyDAO, and ResearchDAO. This initiative will support the research and publication of academic papers in the zero-knowledge proof technology (ZK), something we believe will drive the next-gen industry-changing projects of the future. While research in ZK has increased substantially in the past few years, we believe it can be catalyzed to reach more developers and users swiftly. This is why we started the 'Harmony Zero-Knowledge University,' a learning initiative that brings in new talent in the Web3 space and helps them create market-ready ZK products. This 7-week program is designed for students who are comfortable with programming and are willing to learn. Moving forward, Harmony aims to graduate 300 scholars by the end of 2022, 1,000 scholars by 2024 and 10,000 scholars by 2026, each proficient enough to launch their own market-ready ZK products.Course Features Harmony's Zero-Knowledge University aims to help developers foray into the world of ZK proofs. Curated by an expert teaching and development facility, this 7-week course is entirely free for participants. Apart from following a zero-fee structure, the course incentivizes learning and provides grants to students for completing assignments and building ZK products. Sponsored by Harmony, these grant...
---

Harmony April Updates: Covalent, ONEWeekly, ETHAmsterdam, and Team Performance


In April, Harmony team members participated in multiple AMAs to answer community questions. Select members of the team also networked with hundreds of developers by attending ETHAmsterdam, Paris Blockchain Week Summit and ETHPortland. We also launched the Harmony ONE Accelerator Program, the ONEWeekly videos series and newsletter, and integrated with Covalent. Read our April highlights below. Follow us @harmonyprotocol to stay updated.Launches And Milestones Harmony ONE Accelerator Program: April marked the launch of the Harmony ONE Accelerator program, which aims to help projects in the Harmony ecosystem to reach the next stage of growth through a network of strategic investors and talent. The program features the Harmony Venture Network, Harmony Talent Network, Harmony Advisors Network and the Harmony Services Network. ONE Weekly Video Series: We have also launched the ONE Weekly video series to provide users with regular updates through easy to digest video episodes. The first two episodes are already out, which talk about iToken, cross-shard updates, inside scoops and best security practices to safeguard your funds. https://medium.com/media/a612211abc5d18cdf61ad9c52349f832/href Harmony Launcher DEX: The Harmony Launcher, a decentralized IGO and IDO Launchpad and Incubator, launched its DEX, which would facilitate a 1:1 Swap, LP Staking and other solutions for the Harmony Launcher token. iToken: NFT projects can now dep...
---

Harmony Integrates with Covalent, Bringing Data Accessibility to the Platform


Harmony is a Proof-of-Stake blockchain with fast finality launched on Mainnet in June 2019 and is now surrounded by a vibrant and engaged community of over 500,000 active platform participants on familiar cross-chain DeFi ecosystems such as Sushi, Curve and Aave. Over the years, Harmony partnered up with hundreds of Web3 solutions and platforms. To top that, in Sep 2021, Harmony released its ecosystem treasury to a tune of $300M to distribute equity-free $50K grants to any teams that are willing to bring their best ideas to build on Harmony. Harmony's community has been so engaging from the start that builders on Harmony enjoy growing organically from within the ecosystem. As one notices a vibrant and engaging community, teams such as DeFi Kingdoms and lending protocols like Tranquil Finance decided to build on Harmony and grew from zero to billion-dollar TVL dApps in a matter of months! With Harmony's low gas fees costing fractions of a penny and a 2-second transaction finality, users are very encouraged to interact with their yield farms, lendings, NFT trades and in-game purchases, for dApps built on Harmony. Harmony is perfect for these high interaction use cases. All these activities are generating a lot of interest for users to interact with Harmony's blockchain which demands a smooth and uninterrupted experience. Builders on Harmony benefit from solutions offered by Harmony's partners that will meet the needs of...
---

Harmony March Updates: ETH Rio, GDC, Aave, Chainstack and ZKU


The Harmony team attended ETHRio and Global Developers Conference (GDC) in March, allowing us to meet thousands of members of the ONE community. We also launched Aave V3 on Harmony mainnet and sunsetted the Harmony Wallet Chrome extension. Read our March highlights below. Follow us @harmonyprotocol to stay updated.Launches And MilestonesZKU's Inaugural Cohort: The first cohort of the Zero-Knowledge University concluded with developers building diverse Web 3 products using zero-knowledge proof technology.1 Million Wallets: In march, Harmony reached over 1 million wallets created on the blockchain, growing from 800,000 wallets in February.Harmony Ventures: To help the projects launched on Harmony, we launched Harmony Ventures. Projects can get the opportunity to grow to the next level by presenting their vision, latest roadmaps and developments, to an audience of strategic investors.1Wallet Goes Into Beta: 1Wallet — the noncustodial social wallet to securely store, send, receive, swap and earn crypto assets has gone into beta. The wallet combines social recovery features with multiple layers of security for an optimal experience. Learn more by joining the Discord here.ONEWeekly Newsletter: Harmony is excited to launch its new weekly newsletter, the ONEWeekly. Stay up-to-date with what's happening at Harmony, new launches, behind the scenes, and more.Partnership HighlightsAave V3: After launching on the testnet in Ja...
---

Harmony Launches Aave v3 On Mainnet


We are excited to announce that we have launched Aave v3 on our mainnet, providing users greater capital efficiencies, increased security and cross-chain functionality. The v3 was released in January 2022 on our testnet and is now making its way to mainnet.New Features V3 of the Aave Protocol augments the core concepts of Aave Protocol (aTokens, instant liquidity, stable rate borrowing, credit delegation, etc.) with new features. Capital Efficiency: V3 allows users to optimize their assets supplied to the Aave Protocol in terms of yield generation and borrowing power. The High-Efficiency Mode allows borrowers to extract the highest borrowing power out of their collateral. Isolation Mode: New assets can be listed as isolated in Aave protocol V3. Borrowers supplying an isolated asset as collateral cannot supply other assets as collateral, and borrowers using isolated collateral can only borrow stablecoins that have been permitted by the Aave governance to be borrowable in isolation mode. Risk Management: Aave V3 brings a greatly improved set of risk parameters and new features to protect the protocol from insolvency, including supply and borrow caps. Multiple Rewards: Aave V3 offers the option to have multiple rewards per token. Now, it is possible for an asset listing to enable additional incentives denominated in native protocol tokensIncentives For New Users To accelerate Aave's expansion in the multi-chain world and su...
---

Harmony February Updates: ETHDenver, BTC Bridge, Project-X, Bored Apes and a New Look


In February, the Harmony team headlined ETHDenver as a top sponsor, we interacted with thousands of members of the Harmony community, handed out over 20 grants, 300+ scholarships, It also marked the launch of our much-awaited BTC bridge. Read our February highlights below. Follow us @harmonyprotocol to stay updated. — Launches & Milestones - Bitcoin Bridge: We launched our fully trustless, decentralized, secure and permissionless Bitcoin Bridge. Users can now bridge their BTC to Harmony via the bridge, which enables a 1:1 Bitcoin-backed asset 1BTC. The 1BTC can be used to participate in DeFi protocols on Harmony. medium.com Harmony Website Gets A New Look: At ETHDenver, the Harmony website got a makeover, making it easy for our users to stay updated with our latest announcements and apply for new DAOs and grants.  — @harmonyprotocol MADNFT: The MAD NFT platform launched its first airdrop on the Harmony mainnet. The platform will be bringing creators from around the world into the Harmony ecosystem. Some NFTs will also give owners access to the VR gallery and other exclusive access in the Metaverse created by MAD. Scaleswap: Harmony is now on the Scaleswap launchpad, a platform offering launch and investment opportunities for curated projects and providing their community with fair access to exclusive early-stage IDO opportunities Gaming DAO: Harmony became a part of a new gaming DAO, called A...
---
---
---
Harmony Attackers Attempt to Launder Another $27 Million


Late last night, the attackers behind the Harmony exploit back in June 2022 attempted to cash out another batch of their ill-begotten ETH gains. Following the 41k ETH laundered via TornadoCash and Railgun two weeks ago, worth about 63.5 million at the time, the North Korean Lazarus Group made an attempt at laundering another $27.7 million worth of ETH. Intercepted by Exchanges However, the attempt was not as successful as the last. Virtually all of the ETH laundered two weeks ago was cashed out via unnamed exchanges. This time, the security teams used were reportedly able to freeze most of the funds. It is up to exchanges to share exactly how much of the 17,278 in ETH was frozen. Blockchain security researcher ZachXBT originally sounded the alarm on Twitter, posting evidence of $17.7 million being moved through the two mixing tools and onto exchanges. Who's active rn? DPRK just finished laundering another $17.7m+ (11304 ETH) from the Harmony Bridge hack. S/o to the exchanges who responded quickly on a weekend so funds could be frozen. pic.twitter.com/sUyUScHR4N — ZachXBT (@zachxbt) January 29, 2023 The original tweet was followed up when Zach discovered another address moving $10 million worth of ETH, bringing the total amount of pre-consolidation addresses used to 10. Status of Funds Unclear The previous round of laundering saw a good portion of the Harmony funds turned into BTC, with an undisclosed amount frozen and seized by the FBI. 'Through our investigatio...
---
Aave V3 Is Live On Ethereum, TVL Up 24% In One Month


Aave V3 is now live on the Ethereum mainnet. With this upgrade, WBTC, WETH, wstETH, USDC, DAI, LINK, and AAVE are the only supported assets. Aave V3 Improves Capital Efficiency Stani Kulechov, the co-founder of Aave, said V3's flexible design introduces new ways of mitigating risks, reducing gas costs, and improving capital efficiency, all while ensuring better liquidity decentralization. Aave Protocol V3 is now live on the Ethereum market "The most exciting aspect of V3 is its flexible design, which enables a variety of new risk mitigation features, and its improved capital efficiency & decentralized liquidity – all while reducing gas costs." @StaniKulechov pic.twitter.com/QsSnnlhEMr — Aave (@AaveAave) January 27, 2023 This upgrade came after the Aave community delayed the upgrade. Then, Aave developers assessed that immediately improving V2 Pools to V3 would not have yielded the desired level of compatibility with other Aave V3 pools running on Avalanche, Polygon, and Ethereum layer-2 platforms. The current Aave V3 on Ethereum has been reworked. It is negligibly complex and more compatible with other Aave V3 pools outside of Ethereum. The transition to Ethereum, expanding Aave's presence in top blockchains, didn't immediately affect its total value locked (TVL). Data show that it is 2% lower in the past 24 hours. However, TVL is up 24% in the last month, rising to $4.56 billion as of the time of writing on January 27, according to data...
---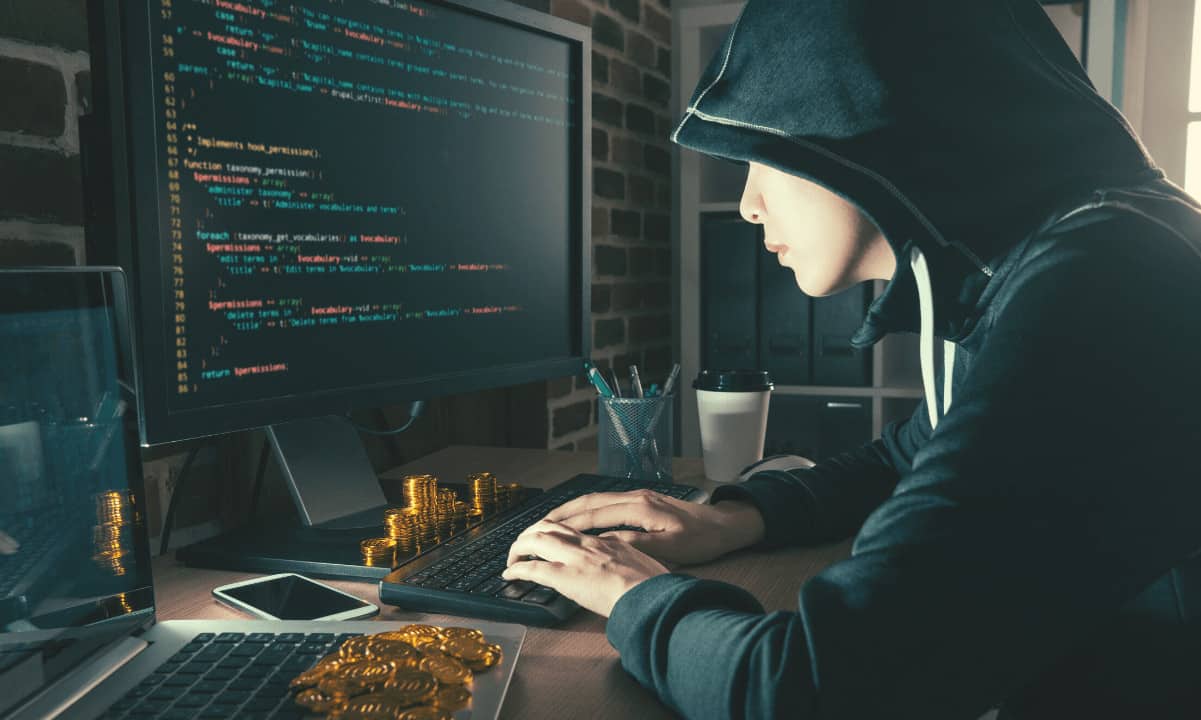 Lazarus Group Suspected as Culprits for $100 Million Harmony Bridge Hack


MistTrack – a crypto tracking and compliance platform – has published updates on its investigation of the Harmony bridge hack that compromised $100 million last June. They found that the infamous North Korean hacking organization, The Lazarus Group, are likely behind the theft. The Movement of Funds In a Twitter thread on Monday, MistTrack said Lazarus passed the stolen funds through multiple exchanges and blockchains while attempting to cover their on-chain tracks. Nevertheless, the platform discovered that many funds were transferred to exchanges including Huobi, Binance, and OKX. Those funds were then "quickly converted to BTC" before being withdrawn from the exchanges. Next, the BTC underwent "several multi-layer transfers," before some of the funds were returned to exchanges. Meanwhile, others were bridges to Avalanche through multiple cross-chain exchanges for USDT and USDD – stablecoins pegged to the U.S. dollar. Other funds were transferred to Ethereum, and then eventually to Tron, where the recipient addresses were related to a "USDT mixed network." Blockchain Bridges A bridge allows users to transfer assets that are otherwise native to one blockchain (ex. BTC for Bitcoin; ETH for Ethereum) over to other chains. This is usually accomplished by having users lock their tokens at a special address on the source blockchain, while tokenized equivalents are minted in equal measure on the ot...
---
Bitcoin One of the Best Performing Assets in 2023: Bloomberg Intelligenc...


Bitcoin's rise within the past two weeks has made it one of the best-performing assets of the year, according to Bloomberg Intelligence. The firm's senior macro strategist, Mike McGlone, compares the rally to a similar recovery in early 2019 – but in a macro environment of contracting liquidity. Is Bitcoin Back? In a post to LinkedIn on Wednesday, the analyst said that Bitcoin's rally from the start of the year until January 17 may either signal either a bottom or a "bouncing bear." Bloomberg's bias, he said, is both – but with a key distinction compared to 2019's early-year turnaround. "The Federal Reserve is tightening this time around," he said. The $5,000 pivot about four years ago vs. $20,000 now may portend Bitcoin's elongated trajectory." Bitcoin price has historically moved in four-year cycles, with feverish bull runs in one year followed by dramatic corrections in the next – alongside less active, more modest gains in the intervening years. Bitcoin retraced from a peak of over $19,000 in late 2017 to a bottom of roughly $3200 in December 2018, before bouncing back to $5,000 by April 2019. In its most recent cycle, Bitcoin peaked at $69,000 in November 2021 before retracing to under $16,000 in November 2022. Today, Bitcoin has already returned above its 2017 highs, prompting debate among analysts around whether history is repeating itself almost exactly four years lat...
---
2023's Crypto Gainers: Decentraland's MANA Token Outperforms Bitcoin Wit...


The cryptocurrency economy is doing well during the third week of the new year, compared to the end of 2022. It is currently valued at $993.17 billion, as many digital assets have seen double-digit gains during the last two weeks. While some of the top ten cryptocurrencies, like bitcoin and ethereum, are performing well, a few digital currencies have outperformed a number of the top ten coins in terms of gains this year.Top Cryptocurrency Performers of the Week: Decentraland's MANA, Frax Share, and FTT Lead the Way Digital currency markets have been in the green recently, as the leading cryptocurrency, bitcoin (BTC), has risen 23.29% against the U.S. dollar in seven days. The second-leading digital currency by market capitalization, ethereum (ETH), has also gained 18.39% this week. Out of the top ten positions, bitcoin has outperformed its competitors in terms of seven-day gains. However, a large number of cryptocurrencies outside the top ten have exceeded BTC's gains in the last week, with much higher increases against the U.S. dollar. For instance, Decentraland's MANA token has risen 88.02% this week. Over the last 14 days, decentraland (MANA) has gained 131.8%. While the MANA gains have been significant, at $0.721 per unit, the digital currency is still down 87% from its all-time high on Nov. 25, 2021. The second-leading cryptocurrency this week is frax share (FXS), which has gained 81.69%. FXS has also increased 111% against the U.S. dollar in two weeks. The third-largest...
---
Lazarus Group Transfers $64M ETH From Harmony Bridge Hack


During the weekend, the notorious North Korean hacking gang Lazarus Group started transferring stolen money in the Harmony Bridge attack. Notably, the organization transferred over $63.5 million, or approximately 41,000 ETH. On January 16, blockchain detective ZachXBT published information about the transfer of a significant amount of Ethereum. The cryptocurrency assets which originated from Tornado Cash were transferred via Railgun. Railgun is a private smart contract platform that uses zero-knowledge proofs to hide financial transactions. According to the analyst who followed the trail of more than 350 addresses, some 41,000 ETH worth about $63.5 million were sent through Railgun and deposited on three different exchanges. 1/2 North Korea's Lazarus Group had a very busy weekend moving $63.5m (~41000 ETH) from the Harmony bridge hack through Railgun before consolidating funds and depositing on three different exchanges. pic.twitter.com/huDumaJeSh — ZachXBT (@zachxbt) January 15, 2023 Funds Frozen By Binance And Huobi Binance's CEO, CZ, tweeted that the exchange had previously uncovered suspicious money transfers from the Harmony One hackers when they attempted to launder money through Binance. As a result, the accounts were frozen by the exchange. We detected Harmony One hacker fund movement. They previously tried to launder through Binance and we froze his accounts. This time he used Huobi. We assisted Huobi team to freeze his accounts. Togeth...
---
Onchain Researchers Discover $63M in Ethereum From Harmony Bridge Attack...


On Jan. 15, 2023, onchain researchers discovered that funds stolen during the Harmony bridge attack had been moved. The suspected thieves, who are allegedly associated with the North Korean hacking syndicate Lazarus Group, moved 41,000 ethereum, worth $63.2 million at current exchange rates.Onchain Researchers Track Stolen Ethereum From Harmony Bridge Attack and Help Major Exchanges Freeze Funds On June 23 of last year, the Harmony development team disclosed that $100 million in cryptocurrency funds had been stolen from the Horizon bridge. Reports indicated that the attacker had utilized a multi-signature wallet to gain control of the bridge. Onchain researcher Zachxbt discovered that funds related to the Horizon bridge loss began to move 206 days later, with 41,000 ETH (worth $63.2 million at current exchange rates) being transferred. 'North Korea's Lazarus Group had a very busy weekend moving $63.5 million (approximately 41,000 ETH) from the Harmony bridge hack through Railgun before consolidating funds and depositing them on three different exchanges,' Zachxbt tweeted. The funds were reportedly deposited into OKEx, Huobi, and Binance. Zachxbt added that Huobi and Binance had frozen some of the ethereum sent to the exchanges. Binance CEO Changpeng Zhao, commonly known as 'CZ,' confirmed that the funds were indeed frozen. 'We detected Harmony One hacker fund movement,' CZ wrote. 'They previously tried to launder through Binance and we froze their accounts. This time they us...
---
Bradesco, One of Brazil's Largest Banks, Launches Tokenized Credit Notes...


Bradesco, one of the largest banks in Brazil and the third biggest in all of Latam, has entered the cryptocurrency world by issuing its first tokenized credit notes. The operation, carried out in partnership with Bolsa OTC, tokenized almost $2 million in bank credit notes, which were also distributed by Bradesco. Bradesco Launches Asset Tokenization Program Bradesco, one of the biggest banks in Brazil and Latam, has entered the crypto era, being one of the first institutions that harness blockchain tech in its operations in Brazil. The bank announced on Jan. 13, 2023, that it had tokenized the first batch of bank credit notes, valued at almost $2 million, as part of a pilot program to test the functionality of these technologies. The operation, which Bradesco claims is the first one supervised and approved by the central bank of the country, was carried out in partnership with Bolsa OTC and using a regulatory sandbox that allows financial institutions to make this kind of test using new technologies. On the significance of this, Edson Moreto, executive director of Bradesco, stated: We continue to work and test the benefits of blockchain technology using its innovation ecosystem, Inovabra, so that new operations are made available to our customers. The Asset Tokenization Business Asset tokenization, the process of representing real-world assets in blockchains, is considered by some analysts the next step in market tech. The technology might become a trend for nego...
---
North Korean Lazarus Group Moves $64M ETH From Harmony Hack


The Lazarus Group has been moving its spoils from the Harmony Bridge hack this weekend. On Jan. 16, blockchain sleuth 'ZachXBT' posted details of the movements of large amounts of Ethereum. The crypto assets originated from the anonymizing service Tornado Cash and went through Railgun. Railgun is a smart contract privacy platform that uses zero-knowledge proofs to obfuscate transactions. Around 41,000 ETH worth roughly $63.5 million was sent through Railgun before being deposited on three different exchanges, according to the analyst who traced the movements through more than 350 addresses. 1/2 North Korea's Lazarus Group had a very busy weekend moving $63.5m (~41000 ETH) from the Harmony bridge hack through Railgun before consolidating funds and depositing on three different exchanges. pic.twitter.com/huDumaJeSh — ZachXBT (@zachxbt) January 15, 2023 Lazarus Linked to Harmony Attack The exchanges used were not specified, but the analyst said that it is usually withdrawn from them very quickly. Lazarus has become quite adept at moving illicit crypto and preventing authorities from tracking them down. The hacker group was linked with the Harmony Bridge attack in June 2022. Blockchain analysis provider Elliptic published a detailed report of the attack at the time. Harmony Bridge was hacked for around $100 million on June 24, as reported by CryptoPotato. Elliptic used "Tornado demixing capabilities" to trace the stolen funds through Tornado ...
---
Bitcoin Short Squeeze: $93 Million Shorts Liquidated In One Hour


Data shows a large amount of shorts have been liquidated in the Bitcoin futures market in the past day as BTC pushes above $19,000. $93 Million Bitcoin Shorts Were Wiped Out In Only 1 Hour As per data from the on-chain analytics firm Glassnode, short liquidations have spiked in the past day. A 'liquidation' takes place when a derivative exchange has to forcibly close up a contract on the Bitcoin futures market. Contracts usually liquidate when a certain percentage of the margin - the collateral amount that the holder had to put up in order to open the position, is lost due to the BTC price moving opposite to the direction the investor bets on. In the crypto futures market, large liquidations happening at once isn't an uncommon sight due to a couple of reasons. First, most of the assets in the sector are generally very volatile, so sudden price swings can take place without warning. And second, many derivative exchanges offer leverage (a loan amount taken against the margin) as high as 100x in the original position. High leverage being accessible in a volatile environment like this results in a large risk of positions being liquidated. Now, the relevant indicator here is the 'total futures liquidations,' which tracks the total amount of both short and long liquidations that are taking place in the Bitcoin futures market currently. Here is a chart that shows the trend in this metric over the last few months: As displayed in the above graph, the Bitcoin futures liquidations h...
---
Near Protocol (NEAR) Surges Over 22% In One Week, Will It Surpass $2?


NEAR is soaring on the price chart, with a 3.10% increase in the last 24 hours. Even with the bearish nature of the crypto market in 2022, the NEAR protocol started the year strong. The adverse events of 2022 pushed cryptocurrencies under the scrutiny of regulators. However, the market is slowly picking up pace this 2023. According to a Coin Guru tweet, NEAR is moving upwards, gaining 4.92% in 1 hour. NEAR is a cryptocurrency project designed to be community-based. It is a cloud-computing platform that enables faster transactions and interaction among blockchains. What Is Behind The Price Surge? Several factors might be responsible for this increase in the price of NEAR tokens. Web3 innovations top the list of these factors. Web3 has taken over the crypto space with various applications such as gaming, NFTs, fast transactions, etc., and NEAR is at its frontlines. NEAR is home to almost 1,000 projects. SweatEconomy is one of its renowned apps with a customer base of over 14 million individuals. The NEAR Protocol development team also hinted that its sharding mechanism, Nightshade, would launch in 2023. Also, NEAR Protocol gives users an enabling environment to transact seamlessly. Statistics reveal that 22.6 million #NEAR wallets have been created since late 2020. The protocol also supports the staking of NEAR tokens. With its innovative thinking and support of widely adopted decentralized applications (DApps), the attention on NEAR is soaring. However, Alex, a Tw...
---
Group One Acquires 13.5% Options Position in MicroStrategy


Group One – a proprietary trading firm – has purchased options to buy 1.3 million shares of MicroStrategy (MSTR) worth $240 million, per a recent Securities and Exchange Commission (SEC) filing. As reported by Bloomberg on Tuesday, the purchase would account for a 13.5% stake in MicroStrategy, whose executive chairman is the Bitcoin booster, Michael Saylor. Group One is a market maker and liquidity provider for U.S. equity options and other securities. MicroStrategy is an enterprise software company famous for being one of the world's single largest holders of BTC. The company owns over 131,000 coins, while Saylor personally owns another 17,000. Given its massive exposure to the asset, MSTR has become a proxy for U.S. investors seeking exposure to Bitcoin. The United States currently lacks a Bitcoin spot ETF, meaning formal avenues for gaining direct exposure are limited for U.S. investors. As such, MSTR was also a victim to Bitcoin's tumultuous 2022, declining 74% across the year. MicroStrategy suffered a $1 billion impairment loss on its Bitcoin in Q2 2022. Michael Saylor relinquished his position as CEO around this time, but the company remained committed to its Bitcoin strategy. The firm conducted its first-ever Bitcoin sale late last year for 704 BTC, but only to generate a tax benefit by purchasing those coins back only days later. Nevertheless, this technically constitutes a broken promise from Michael Saylor...
---
Cosmos (ATOM) Jumps Over 12% In One Day As Market Recovers


Cosmos traded in a highly volatile crypto market in 2022, but 2023 is showing signs of recovery. CoinMarketCap shows that the global crypto market cap has increased in 24 hours. The trading volume of cryptocurrencies in the market has also increased within 24 hours. This data proves that there is still much global interest in cryptocurrencies. According to a poll conducted on Twitter, 53.8 % of participants see the early part of 2023 to be bullish. In contrast, 46.2% predict a bearish market trend for early 2023. However, Twitter user Neon Panda states that these predictions are speculative since crypto is complicated. Cosmos (ATOM), ranked number 20 on the crypto market list, has shown signs of a recovery in its price today, January 9. Cosmos has benefitted from this improved market outlook as its native token ATOM is also in the green today. The price change in 24 hours is $1.24, a 12.34% increase. This increment reflects in the trading volume of the asset, which is up by 265.39% How Long Will Cosmos (ATOM) Ride The Bullish Trend? ATOM is currently on a bullish trend at the start of the year. The formation of longer green candles shows that the bulls have the upper hand in the market. The asset has broken out of the sideways trend and has continued to rise on the chart. Its support level of $8.441 held as the price increased. Atom will face resistance at $14.458 and $15.817. However, since these levels are below its all-time high of $44.70, it remains a possibi...
---
Four Great and One Terrible Bitcoin Price Predictions for 2023


2023 is here, and with that comes an influx of predictions regarding the price of Bitcoin during the year. The past 12 months have been particularly devastating for the cryptocurrency, which lost upwards of 70% of its dollar value. That said, many seem to be quite optimistic about the short-term future of BTC. Here are four great and one not-so-much predictions for 2023. Tim Draper Says BTC to $250K Tim Draper is perhaps one of the most outspoken and prominent Bitcoin permabulls. As such, it comes to no surprise that he maintains his optimistic stance and considers that it's possible for the price to reach $250 by the end of the year. This would require a rally of around 1400%. Draper is also quite positive about the 2024 halving, thinking that it will have a great impact on the prices. Tim Draper. Source: TechCrunch Carol Alexander: $50K in 2023 Another one with a positive prediction is the professor of finance at Sussex University - Carol Alexander. She was getting somewhat close in his previous call that the price of BTC would slip to $10K in 2022, even though it didn't quite get there. Now, though, she believes that the cryptocurrency is primed for gains, albeit for slightly different reasons than one might expect. The professor believes that the catalyst would be the influx of more dominos from the FTX fallout rolling over that would catalyze what she refers to as a 'managed bull market.' There will be a managed bull market in 2023, not a bubble - so we won't see the pri...
---
Breaking: One Of The Largest P2P Crypto Exchanges Removes Ethereum Due T...


Ray Youssef, CEO and co-founder of Paxful, has put his plan to remove Ethereum (ETH) from the exchange, which he revealed a week ago, into action today. The exchange is one of the largest peer-to-peer crypto trading platforms in the world, and Youssef says he has a big responsibility to his 11.6 million customers. Youssef wrote on Twitter today: We finally kicked Ethereum off our marketplace. 11.6m humans safer. Integrity over revenue. Who is next? The Paxful CEO further explained, 'We need maximum momentum behind one clearing layer to win and Bitcoin is the only game in town. This isn't an investment strategy, this is humanity rising up to liberate itself. ALL IN!' We finally kicked #ethereum off our marketplace. 11.6m humans safer. Integrity over revenue Who is next ? pic.twitter.com/JTJXa5RYJ8 — Ray Youssef (@raypaxful) December 21, 2022 The Reasons Behind The Anti-Ethereum Decision In a newsletter, the Paxful CEO explained the backstory behind his decision to remove Ethereum from the exchange as early as 12:00 UTC on Thursday, Dec. 22. Under the tagline 'Revenue is nice, but integrity trumps all,' Youssef describes economic apartheid as the 'biggest problem in the world.' It is, according to the Paxful CEO, 'the root of all humanity's suffering.' That's why, as CEO of Paxful, he strives for a world 'where Bitcoin frees billions of people held back by this evil system, especially those unnecessarily harmed living in the Global South'. According to Youssef, there a...
---
Donald Trump's NFT Collection Sold Out in One Day


Despite his seemingly poor market timing, former U.S. President Donald Trump's recently launched collection of digital "baseball cards" sold out within 24 hours of their release. The crypto community has reacted with amusement – especially given Trump's prior statements berating crypto as a "scam." Trump Has an NFT Collection? As CryptoPotato reported on Thursday, Trump's NFTs – or "cards" – portray art representing parts of his life and career. The collectibles featured him in various outfits and places, ranging from cowboy getup, to an astronaut suit, to a racecar driver. "Trump Digital Trading Cards (NFTs) are intended as collectible items for individual enjoyment only, not for investment vehicles," clarified the investment page. The collection featured 2,533 NFTs in total sold for $99 each – meaning the sale raised over $250,000. Each NFT purchased entered buyers into sweepstakes with a chance to win various prizes, including a 20-minute meeting with Trump, a zoom call, a golf game, or an autograph signed by the celebrity. Meanwhile, buyers of 45 separate NFTs earned a guaranteed ticket to a 2000-person Gala dinner with the former president. Each NFT could beat bought with cash, ETH, or WETH. Melania Trump announced her own Solana-based NFT collection exactly one year ago today. Proceeds were used to raise money for foster children's education. Trump&rsq...
---
LYOTRADE: A Complete Trading Suite Under One Roof


The cryptocurrency industry has grown by leaps and bounds over the past years in terms of overall user adoption but also by means of the trading volume. People are interested in trading cryptocurrencies, and it shows. This has spurred the appearance of many exchanges, and each one of them battles to provide the best customer service, trading tools, interface, and in general - a toolkit for traders. LYOTRADE is a cryptocurrency exchange created back in the summer of 2020, and it brings forward a centralized platform that's dedicated to providing both safe and convenient solutions for crypto trading. Let's unpack. What is LYOTRADE? As mentioned above, the project was first introduced in the summer of 2020 but back then, the initial offer was to create an application for cryptocurrency payment services. Back then, the direction moved towards creating a robust ecosystem of platforms and branded the stand-alone product - LYOPAY. The first portal itself was LYOPAY, with the app and the payment service. It saw success in Europe, where the team had provided the EUR IBAN account service, as well as the option to store cryptocurrencies and swap them. While building a community that showed definitive interest in cryptocurrency services, LYOPAY announced that these services in development now became a reality, especially with regards to the LYOTRADE cryptocurrency exchange and its native token - LYO. This is how we arrive at February 21, 2022, when the ecosystem exchange went...
---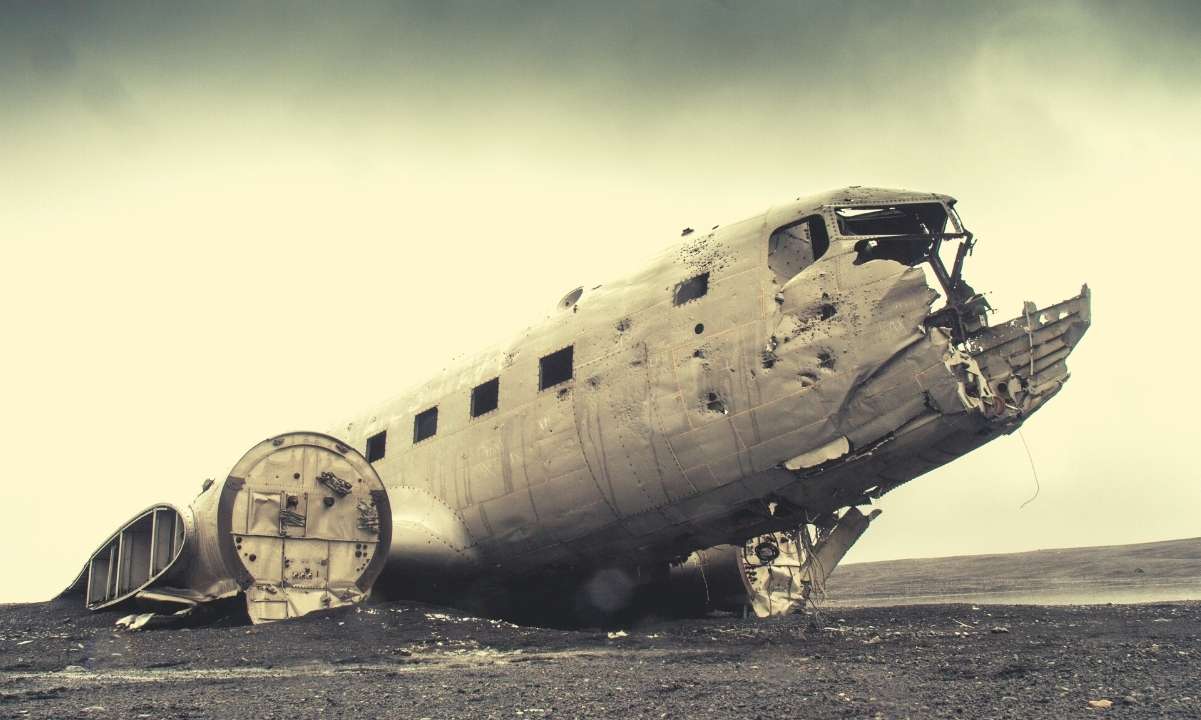 There's at Least one More Major Market Capitulation: Datadash Explains


Popular Youtuber Nicholas Merten (DataDash) argued that investors have not rushed to 'buy the dip' on worries of the inflation numbers, which clocked in lower than the expectations earlier today. Based on his research, the number of people buying and selling BTC has been dropping each week recently, which indicates that its price will likely continue to fall. More Pain Coming In his most recent video, Merten claimed that the traditional bear market for bitcoin is yet to begin. He envisioned that the FTX collapse will not be the last adverse event in the industry as Genesis or a platform that nobody expects could suffer the same fate: 'We've still got one or two major dominoes out there yet to fall. Is it going to be Genesis, is it going to be the entirety of the digital currency group, is it going to be a major exchange that we least expect? There's a lot still rotting under the table. The capitulation, the contagion more specifically, is still real.' The additional turbulence that an event of this kind could trigger might push bitcoin's price further down. The asset has already lost over 62% since the beginning of the year. The FOMC meeting, which will be held later this week, is another event that investors are waiting for. Most consumers expect the Federal Reserve will raise interest rates by 50 bps. However, Merten argued that the financial institution might change its intention once seeing the results of the CPI report. 'Why are people not buying the dip? The reaso...
---
Bitcoin Price Could Avoid Another Downtrend if it Closes Above One Key L...


Bitcoin price extended its decline below the $17,000 level. BTC could avoid a major drop if it closes above the $17,000 resistance zone. Bitcoin remained in a bearish zone and traded below the $17,000 support. The price is trading below $17,000 and the 100 hourly simple moving average. There is a key bearish trend line forming with resistance near $16,920 on the hourly chart of the BTC/USD pair (data feed from Kraken). The pair is showing a few bearish signs below the $17,000 pivot level. Bitcoin Price Is Showing Bearish Signs Bitcoin price failed to stay in a positive zone above the $17,000 pivot level. BTC bears were active and there was a push below the $16,800 support zone. The price tested the $16,700 level and settled below the 100 hourly simple moving average. A low is formed near $16,700 and the price is now consolidating losses. There was a minor increase above the $16,800 resistance level. Bitcoin price climbed above the 23.6% Fib retracement level of the recent decline from the $17,130 swing high to $16,700 low. It is now trading below $17,000 and the 100 hourly simple moving average. There is also a key bearish trend line forming with resistance near $16,920 on the hourly chart of the BTC/USD pair. On the upside, an immediate resistance is near the $16,920 level and the bearish trend line. It is near the 50% Fib retracement level of the recent decline from the $17,130 swing high to $16,700 low. Source: BTCUSD on TradingView.com The first major resistance is near...
---
Ripple CTO Says One Important Lesson From FTX Meltdown 'Will Not Be Lear...


A Ripple executive says there is one important lesson from the meltdown of crypto exchange FTX that he 'can say with total confidence will not be learned.' The executive added: 'Regulation that punishes after the fact won't catch it. Investor due diligence won't either.'One Lesson From FTX Collapse That Won't Be Learned The CTO of Ripple Labs, David Schwartz, shared his thoughts on the collapse of cryptocurrency exchange FTX in a series of tweets Monday. FTX filed for Chapter 11 bankruptcy on Nov. 11. While noting that several lessons should be learned from the FTX fiasco, the Ripple executive said: There's one important lesson that is really pretty obvious in retrospect and that I can say with total confidence will not be learned. He explained: 'If you hold billions of dollars of other people's money for indefinite time periods, the temptation to speculate with those funds is irresistible if there aren't verifiable checks that make such risk-taking virtually impossible, nothing else will be sufficient.' Schwartz emphasized: Regulation that punishes after the fact won't catch it. Investor due diligence won't either. Of course, many people will say that it could be, and likely is, happening, but they'll be shouted down by accusations of sowing FUD or upsetting a system that is making people money. 'This kind of thing will always happen unless it cannot happen,' he stressed. 'The temptation is irresistible. That is one of the most important lessons of FTX. But most people will ...
---
Bearish Signal: Bitcoin Miners Dump 7,700 BTC In One Week


Bitcoin miners are usually some of the longest holders of BTC but that is usually when the bull market is in full swing and they do not have to worry about cash flow. Currently, the cash flow on bitcoin miners has plummeted and as the price of the digital asset continues to trend low, bitcoin miners have been put in a tight spot. In response, the miners have taken to dumping their coins in order to keep their operations going. Selling Off 7,700 BTC Since the crypto winter first began following the Terra Network collapse in May, Bitcoin miners have increasingly turned to sell off their BTC holdings in order to survive. Over the last couple of months, the amount of BTC miners having to sell has been increasing. With the most recent crypto market decline, miners have reportedly offloaded more than 7,700 BTC in a 7-day period, according to a Glassnode report. This translates to the highest dump by miners in a 4-year period, leading to a sharp decline in their balances. In total, there was 7,761 BTC sold by these miners. Miner BTC balances were down by 10% in this 7-day period, and this brings their balances to close to a one-year low. Miners sell off BTC | Source: Glassnode The chart shows that the sharp decline is correlated with the decline in bitcoin prices. So miners are continuing to follow historical trends, where they hold when the price is on the mend and sell off their coins during periods of low prices. Why Bitcoin Miners Are Selling The decline in bitcoin price...
---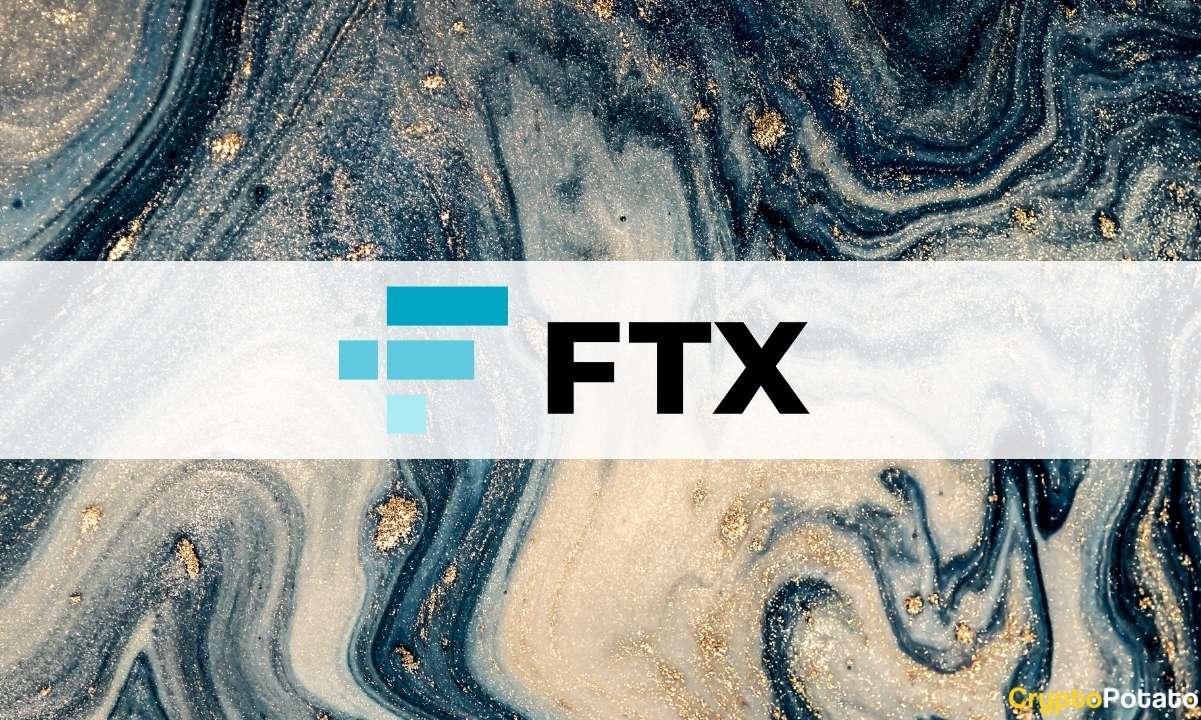 FTX Might Have More Than One Million Creditors According to an Updated F...


Sam Bankman-Fried, the CEO of the bankrupt cryptocurrency exchange FTX, is probably one of the world's most hated people right now. After being hailed as the savior of doomed projects, possible personal motivations for his actions are now being dissected. Amid FTX contagion fears, investor confidence has been severely dented. Extreme fear has gripped the market, but industry commentators continue to push for Bitcoin. One such is El Salvador's President, Nayib Bukele, who said that Bitcoin was created precisely to prevent bad actors from scamming people, including Sam Bankman-Fried's 'bailouts and wealth reassignments.' Furthermore, reports have surfaced that the exchange might have over a million creditors. Over a Million Creditors Last week, when the exchange filed for voluntary Chapter 11 bankruptcy protection, it indicated that it may have more than 100K creditors. Now, in an updated filing, it appears that the could be more than a million. Lawyers from the company said: In fact, there acould be more than one million creditors in these Chapter 11 Cases. This hints at the huge impact of its collapse on both traders and regular retail crypto users in what seems to be the biggest hit on the industry. FTX is the Opposite of Bitcoin In a recent tweet, the Salvadorean President said that FTX is the opposite of Bitcoin while calling out the former CEO of the beleaguered platform. Bankman-Fried's 'effective altruism' movement is now at the center of the debate. With reports ...
---
Solana (SOL) Continues To Lag In Price; SOL Must Do This One Thing To Ra...


SOL's price fails to rally high as the price continues to stall in its price movement despite the market looking green across boards. SOL's price continues to trend below key support as the price tries to build more strength to overcome this area of resistance that has held the price down. SOL's price remains strong on the daily timeframes as the price trades below the 50 Exponential Moving Average (EMA). The price of Solana (SOL) has yet to show some good price action to the upside as the price has continued to stall in its price movement as the crypto market continues its course for relief bounces. The crypto market has enjoyed a bit of relief across all assets, with Bitcoin (BTC) showing great traction, rallying and dragging the market. Solana (SOL) has remained relatively slow in buy orders as there is little or no volatility propelling the price of Solana (SOL). (Data from Binance) Solana (SOL) Price Analysis On The Weekly Chart The past week has seen many altcoins continue to produce over 200% gains over the past 7 days of breaking out of their range-bound movement, as many believe more hope could be settling into the crypto space once more. The new week has looked a bit skeptical, but things are beginning to shape up and looking more promising for some altcoins, like BAND, rallying over 100% in less than 24 hours, showing the price action and volume for buy orders. The price of SOL has shown little sign of volatility as the price continue...
---
Formula One Team Haas F1 to Mint Branded NFTs With Opensea


U.S.-licensed Formula One constructor Haas F1 Team has announced a collaboration with non-fungible token (NFT) marketplace Opensea. As part of the agreement, a collection of NFTs will be produced for Haas while Opensea's logo will appear on its cars.Opensea to Help American Formula One Team Launch NFT Collection Leading peer-to-peer marketplace for non-fungible tokens Opensea will create an NFT collection for Haas F1. The collaboration was announced Thursday by Haas, the only American-owned team competing in the FIA Formula One World Championship. In a press release on its website, Haas F1 said: As the 'Official NFT Marketplace Partner' of Haas F1 Team, Opensea will work with the team and external collaborators alike in producing a collection of branded NFTs. The initiative aims to enhance fan engagement, the racing team indicated. "NFTs have the incredible power to unlock new experiences and give us a canvas to bring people together around the things they love in new ways," added Vice President of Product at Opensea Shiva Rajaraman. The executive emphasized that the crypto company is looking forward to launching innovative collections with Haas F1 and providing new opportunities for their community of dedicated fans to get closer to the action. Also under the deal, the Opensea logo will appear on the VF-22 cars, which were designed and constructed by the Haas F1 Team to compete in the 2022 Formula One World Championship. "We've wait...
---
Fantom Price Rises 20% In One Week Due To This Rumor


The Fantom price is moving against the general sentiment in the market, while large cryptocurrencies trend to the downside, FTM is reclaiming lost territory. The token is trending to the upside due to speculations about its founder Andre Cronje. pic.twitter.com/SJ0XrCkN8v — iamdefinitelyandre.ftm (@AndreCronjeTech) November 3, 2022 At the time of writing, the Fantom price trades at $0.2 with a 17% profit in 24 hours and a 20% profit over the previous seven days. In the meantime, Bitcoin and Ethereum are recording losses and are at risk of returning to their range after seeing the bullish momentum exhausted. FTM's price rallied on the daily chart. Source: FTMUSDT Tradingview Fantom Price Makes A Comeback, Andre Cronje Too? According to a report from Wu Blockchain, the popular and controversial developer Andre Cronje changed his LinkedIn biography to "Memes at Fantom Foundation." This change has led to rumors about its potential comeback as a key project member. Cronje is the so-called "DeFi Godfather"; he is behind some of the biggest protocols in the space, including Yearn Finance (YFI), Keep3r Network (KP3R), Fantom, and others. Earlier this year, Andre Cronje and other decentralized finance (DeFi) developers announced their departure from crypto. The developer cited a need for maturation in the industry and regulatory uncertainty. Cronje's departure hurt the Fantom price and the valuation of projects associ...
---
Former Developer Advocate at Ripple: It Is Possible for $XRP to One Day ...


On Sunday (June 5), Matt Hamilton, who is currently Director of Developer Relations at Bittensor, said that he could envision the price of digital asset $XRP one day reaching $100. Between February 2021 and September 2021, Hamilton worked at Ripple as Director of Developer Relations, and between September 2021 and March 2022, he was the Californian FinTech firm's Principal Developer Advocate. Hamilton's comments about the $XRP price were made in response to a Bitcoin HODLer who said in a tweet that XRP "is literally a worthless entry on a centralised database" with no chance of ever having a $5 trillion market cap (i.e. its price reaching $100). Hamilton first pointed out that the XRP Ledger (XRPL) is not "a centralized database" and that although he does not make price predictions, it is certainly possible for the $XRP to "hit $100 at some point". What makes you think the XRP Ledger is a centralised database? You know how blockchains work, right?I don't make price predictions. But I don't see why XRP couldn't hit $100 at some point. Just question of time. If you said in 2009 that Bitcoin would hit $60k, you'd be laughed— Matt Hamilton (@HammerToe) June 5, 2022 Currently (as of 7:20 p.m. UTC on June 5), according to data by CryptoCompare, $XRP is trading around $0.3972, and it has a market cap of $39.72 billion. On May 31, Hamilton explained why digital asset $X...
---
Mastercard Study: African Fintech Sector Had One of the Highest Year-on-...


In 2021, African fintech startups accounted for 61% of the $2.7 billion in venture capital funding that was deployed on the continent, a new study has found. While its share of global fintech funding is just over one percent, the continent's fintech sector still recorded one of the highest year-on-year growth rates globally.'Record-High Number of Deals Closed' According to the findings of a new Mastercard study, African fintech startups — whose number grew from 311 in 2019 to 564 in 2021 — accounted for '61% of the USD 2.7 billion deployed across Africa in 2021.' The findings also show that fintechs' share 'of the record-high number of deals closed' in that year was 27%. When compared with the $131.5 billion that was raised globally, African fintech's share of the total remains very low — just over 1% of the 2021 total. However, in terms of the funding growth rate, the study noted that the continent — the Sub-Saharan Africa region in particular — had one of the highest year-on-year growth rates globally. The study report explained: In the Sub-Saharan Africa (SSA) region, fintech startups recorded 894% year-on-year growth in funding in 2021 – the second highest in the Middle East, Africa, and Pakistan region during the period, and the highest yearly growth rate over the past five years. SSA received USD 1.56 billion in funding, the highest in the region by a wide margin. Concerning the funds raised by fintech startups per countr...
---
Massive XRP Whales Shift 313 Million XRP in One Fell Swoop: Details


According to cryptocurrency whale tracker Whale Alert, massive XRP whales have moved 313 million XRP in just one transaction. According to Whale Alert, 313,218,266 XRP worth $148,102,802 was moved in between wallets in recent hours. 313,218,266 #XRP (148,102,802 USD) transferred from unknown wallet to unknown wallethttps://t.co/PiVcJ36Iq5 — Whale Alert (@whale_alert) October 29, 2022 On Oct. 29, an amount of 40,614,705 XRP worth $19,293,636 was transferred from the crypto exchange Bitstamp to an unknown wallet. Another 30 million XRP worth $14,251,220 was transferred from an unknown wallet to Bitstamp. Regarding XRP movement, Ripple notes in its Q3 2022 report that three billion XRP were released out of escrow at one billion per month, following previous quarters and the official escrow agreement. Throughout the quarter, 2.1 billion XRP in total was returned and subsequently placed into new escrow contracts. Also, Ripple gives an important update on the amount of XRP held across Ripple's various wallets. It notes that for the first time, the amount of XRP held in Ripple wallets is below 50 billion, or 50% of the total outstanding supply. This makes sense given that Ripple now runs four of XRPL's more than 130 validator nodes. Critics have claimed that the company's ownership of XRP is proof that Ripple controls XRP Ledger, although this is untrue. XRP Ledger (XRPL) uses a Federated Byzantine Consensus to validate transactions, which means that each ...
---
MC XYZ Presents One of the Most Useful Crypto Tools Free to Use with No ...


[PRESS RELEASE - Athens, Greece, 31st October 2022] MC XYZ has recently presented its plan to become the number one comparison solution in the crypto sector. The company believes that providing an easy way to compare different cryptos will help investors make sound investment decisions. MC XYZ also plans to offer a new way to convert cryptocurrencies. The team is sure that the functionality will make it easier for people to use and trade digital currencies. The Importance of Comparing Crypto Tokens Investors need to be able to compare different cryptocurrencies to find the best investment opportunities. However, there are currently few comparison solutions available. This is why MC XYZ believes it can fill this gap in the market. This feature is fairly straightforward: users must select the coins they wish to compare in the list available on MC XYZ. At this point, the website will show the difference between the market capitalizations of the selected tokens. This was the first feature included in the portal. The team is aware that comparing is one of the most important aspects to consider when investing in digital assets. Comparing the market capitalizations of various coins is essential to clearly understand their value. A New Way to Convert Cryptocurrencies The team has unveiled its converter functionality among the free-to-use tools that MC XYZ features. This allows users to quickly and easily convert any cryptocurrency into another. The converter is available for all majo...
---
A Look at One of Crypto's Greatest Mysteries — Bytecoin's Alleged ...


When Bitcoin first launched, the community was extremely small and it slowly grew during the first two years until the project's creator, Satoshi Nakamoto, left the community for good. During the early years encompassing the world of cryptocurrencies, a number of anonymous individuals like Sunny King, Artforz, Rat4, and Cobra followed Satoshi's method of keeping themselves unknown to the general public. The following is a look at the creator of the privacy-centric Cryptonote protocol, known as Nicolas van Saberhagen. The pseudonym was leveraged by the inventor of the untraceable transaction technology that sparked the features present in the blockchain networks Bytecoin, Monero, and two dozen others.Crypto's Anonymous Personalities and the Mysterious Nicolas van Saberhagen During the last 13 years, a number of individuals within the cryptocurrency ecosystem have remained anonymous. The use of anonymity when creating a crypto project continues to this very day, and people creating decentralized finance (defi) protocols, and even non-fungible token (NFT) collections have done so under anonymity. In the early days, after Satoshi Nakamoto left, crypto project anonymity and 'ninja launches' were commonplace within the nascent digital currency environment. For instance, the individual who launched the first graphics processing unit (GPU) mining farm, Artforz, was anonymous. Artforz also implemented the first FPGA miner and launched a cryptocurrency asset called Tenebrix. The Tenebr...
---
More Harmony (

#ONE

) News