| | | |
| --- | --- | --- |
| | NewYorkCoin | #NYC |
---
| | | | | |
| --- | --- | --- | --- | --- |
| NYC Price: | $0.0000148 | | Volume: | $779 |
| All Time High: | $330,170 | | Market Cap: | $2.1 M |
---
---
| | | | | |
| --- | --- | --- | --- | --- |
| Circulating Supply: | 143,864,338,638 | | Exchanges: | 3+ |
| Total Supply: | 143,864,338,638 | | Markets: | 7 |
| Max Supply: | 150,000,000,000 | | Pairs: | 12 |
---
---
---
The price of #NYC today is $0.0000148 USD.

The lowest NYC price for this period was $0, the highest was $0.0000148, and the exact current price of one NYC crypto coin is $0.00001475.

The all-time high NYC coin price was $330,170.

Use our custom price calculator to see the hypothetical price of NYC with market cap of BTC and how the supply of NYC affects the price at different market capitalizations.
---
---
The code for NewYorkCoin crypto currency is #NYC.

NewYorkCoin is 9.6 years old.
---
---
The current market capitalization for NewYorkCoin is $2,122,449.

NewYorkCoin is ranking downwards to #796 out of all coins, by market cap (and other factors).
---
---
The trading volume is weak today for #NYC.

Today's 24-hour trading volume across all exchanges for NewYorkCoin is $779.
---
---
The circulating supply of NYC is 143,864,338,638 coins, which is 96% of the maximum coin supply.

Relatively, NewYorkCoin has a large supply of coins, 6,539 times larger than Bitcoin's supply, for example.
---
---
---
---
Note that there are multiple coins that share the code #NYC, and you can view them on our NYC disambiguation page.
---
---
---
---

History of New York Coin (NYC)


NYC Coin 2014–2020 — New York Coin (NYC) had a very similar beginning to Bitcoin in that the original developer of NewYorkCoin Original GitHub Repository literally disappeared at launch. NYC Coin is the only other cryptocurrency besides Bitcoin that has an unknown developer that disappeared at launch, whose identity remains unknown to date and has never been heard from since launching coin. The original nycoin code is open-source and viewable to the public at GitHub code repository. New York Coin digital currency is a completely fair launch cryptocurrency with no pre-mine or holdbacks, easy low difficulty mining and NO FEE to send and receive lightning-fast transactions with confirmations every 30-seconds. New York Coin is THE ORIGINAL LIGHTNING-FAST, NO FEE CRYPTO SINCE 2014. Worldwide Retail Crypto.. — — New York Coin is worldwide retail crypto. Free worldwide remittance. Literally, faster than a New York minute!. — — FLASHBACK: Original nycoin.net website header image, March 2014. — — New York Coin open-source code launched on March 6th, 2014. Original GitHub repository has never been accessed or modified since launch. Original developer has never communicated with anyone and only posted 1 tweet, 2 facebook posts and 12 posts on original bitcointalk forum announcement page.. — — NYC Coin was quietly launched at a time when New York regulators were going hard after b...
---
---
---
From Bill Clinton to NYC Mayor Adams: SBF's Political Entanglements That...


New details show that Bankman-Fried had a packed schedule in September 2022, with meetings involving influential individuals less than two months before the exchange's downfall. From close connections with Bahamian authorities and former President Bill Clinton to an evening at the preferred late-night spot of New York City Mayor Eric Adams, here's what's new in the trial. Sam Bankman-Fried's Political Web Unveiled As per the testimony of FBI special agent Richard Busick, tasked with tracking Sam Bankman-Fried's mobile phone from June 2021 to November 2022, records showed the former FTX executive scheduled to meet former President Bill Clinton at a New York City Hilton hotel. Moreover, Bankman-Fried had a recorded meeting with New York State Governor Kathy Hochul just days earlier, possibly at the Capital Grille on East 42nd Street, although this location remains unconfirmed by Hochul's office, according to Assistant U.S. Attorney Danielle Kudla. In the months leading up to FTX's collapse and his subsequent arrest, Bankman-Fried was deeply entangled with influential figures in New York's political and financial circles. Despite residing in the Bahamas, evidence from an FBI agent specializing in phone record analysis revealed that the crypto magnate frequently visited New York in 2022. Special Agent Richard Busick's testimony shed light on Bankman-Fried's interactions in the city, potentially emphasizing the connection between his alleged crimes and New York. His schedule was a...
---
NYC Mayor to Amend his Financial Disclosure Form After Failing to Includ...


Eric Adams - the mayor of New York City - has reportedly pledged to amend his annual financial disclosure form after failing to include his cryptocurrency stash. The former police officer is an outspoken proponent of bitcoin and received some of his salaries in BTC instead of fiat currency. Fixing the Mistake As reported by CNBC, Adams asked if he could correct the document filed with the Conflicts of Interest Board since he misunderstood one of the questions. Asked whether he held any securities, including bonds, stocks, mutual funds, ETFs, or digital currencies with a market value of over $1,000, he responded 'no.' A spokesman of the mayor, though, said Adams thought the question referred only to securities, which is why he did not mention his bitcoin and ether holdings. Eric Adams. Source: Yahoo So far, the US CFTC determined only BTC is a commodity, while the situation with ETH remains uncertain. Gary Gensler - the Chairman of the US Securities and Exchange Commission - also claimed that the only digital currency that could classify as a commodity is bitcoin. However, he avoided direct explanation regarding ether a few months later when questioned by the House Financial Services Committee. It remains unclear how much Adams' crypto stash is worth. He seems as a proponent of bitcoin and promised to let crypto thrive during his mayoral campaign in 2021. The politician suggested that children should study the primary digital asset a...
---
NYC Mayor Undeterred by FTX Collapse — Insists Crypto Is an Indust...


The mayor of New York City, Eric Adams, is not discouraged by the collapse of crypto exchange FTX and heavy market sell-offs. Noting that crypto is coming whether we like it or not, he stressed the importance of moving into this space.NYC's Mayor on FTX Collapse and the Importance of Embracing Crypto New York City Mayor Eric Adams answered some questions about how the meltdown of crypto exchange FTX affects his crypto stance Tuesday at the Manhattan Family Justice Center. Adams is a big supporter of bitcoin and crypto. He converted some of his paychecks into BTC and ETH earlier this year 'to send a message that New York City is open to technology.' The mayor was asked if he has any regrets about supporting bitcoin and whether New York City should continue to promote the crypto industry. 'Well, first I believe in technology - the whole thought of using crypto, blockchain currency, you call it cyber wallets,' he replied, elaborating: We need to move into this space. This space is coming whether we like it or not. 'When I hear people say, 'Well, look how much money an individual lost in cryptocurrency,' you know how much money I lost in the stock market? Some of my retirement investments I'm afraid to even look at nowadays,' Adams shared. 'All of these industries have ups and downs,' the NYC mayor described. 'The 'junk bond kings,' the fraud that they did in the stock market and penny bonds, so there's always people who are going to exploit these forms of industries.' The mayor...
---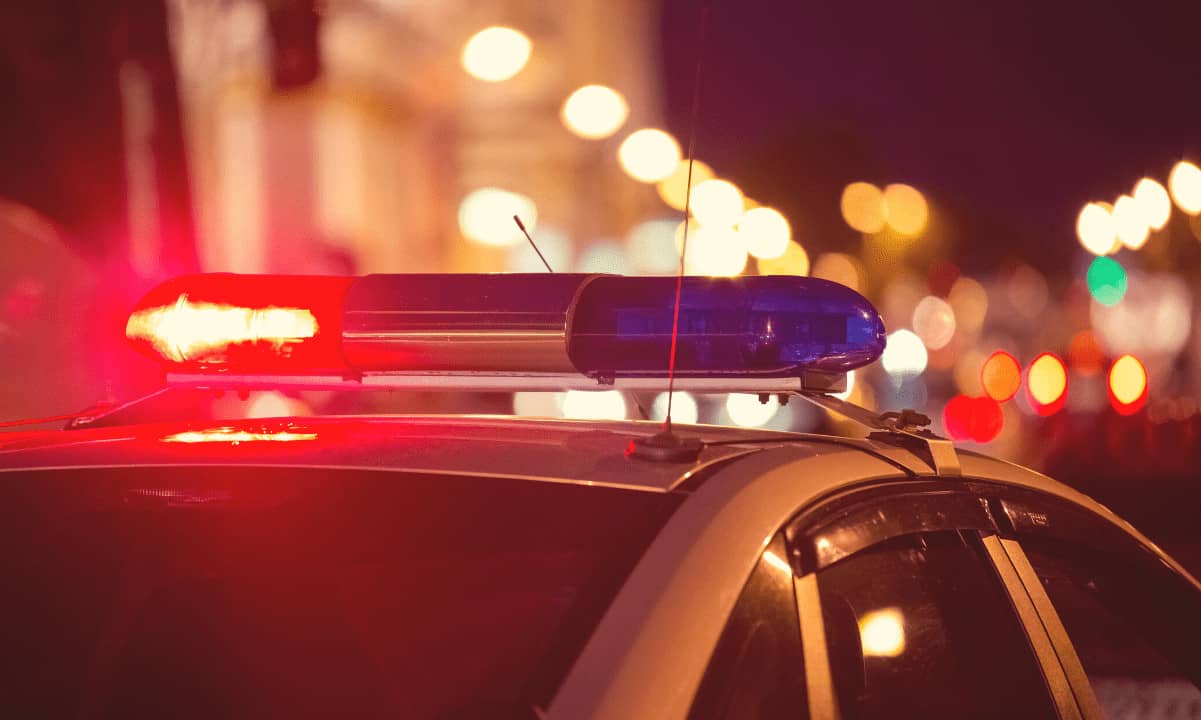 Two Virginia Men Arrested for Planning Bitcoin Robbery in NYC Home


US Federal authorities have arrested and charged two 21-year-old men in Virginia with planning a violent robbery of bitcoins worth millions of dollars. The duo had plotted to break into a family's home in Westchester County, NYC, and force its residents to reveal the code to the private key of the wallet which they thought contained the BTC. Planning BTC Robbery According to a release by the US Department of Justice, South District New York (SDNY), Dominic Pineda and Shon Morgan were charged with conspiring to commit Hobbs Act robbery in the middle of the night in an Irvington home in New York. "As alleged in the indictment, the defendants participated in a violent plan to break into a family's home in the middle of the night and force its residents to provide the code to what the defendants believed was tens of millions of dollars in Bitcoin currency. Thanks to the work of the FBI, the defendants will now be held responsible for the alleged acts," US Attorney Damian Williams said. The arrests were made on June 23 and the indictment was unsealed the next day in White Plains federal court, SDNY. As per the indictment, Pindea and Morgan engaged in illicit planning between May 18 and May 24, 2020. "PINEDA, 21, of Manassas, Virginia, and MORGAN, 21, of Centreville, Virginia, are each charged with conspiracy to commit Hobbs Act robbery, in violation of 18 U.S.C. § 1951, which carries a maximum term of 20 years in prison," it said. Defe...
---
NYC Mayor Adams Will Urge Gov. Hochul to Veto Anti-Bitcoin Mining Bill (...


New York City Mayor Eric Adams has spoken against the bill that seeks to impose a two-year moratorium on bitcoin mining plants, which are not 100% run by renewal energy in the New York state. He thinks the moratorium can impede the growth of the bitcoin mining industry in the United States. The controversial bill passed by the New York legislature on June 3 provides for a ban on bitcoin mining operations that use carbon-based power sources. Adams' Opposition to Anti-bitcoin Mining Bill In an interview with Chain's New York Business published on Monday, Adams said he would urge Governor Kathy Hochul to veto the bill. "I'm going to ask the governor to consider vetoing the bill that is going to get in the way of cryptocurrency upstate…. When you look at the billions of dollars that are spent on cryptocurrency – New York is the leader. We can't continue to put barriers in place," Adams, a well-known advocate of bitcoin adoption who famously announced to accept his first paychecks in bitcoin, said in the interview. In April 2022, Adams called for the removal of the cryptocurrency regulatory licensing rule BitLicense for being too stringent, stifling innovation and economic growth. It Can Have a Domino Effect Passed on June 3, the anti-bitcoin mining bill is now at the desk of Gov. Hochul, who may sign it into law or veto it. Her move is keenly watched out for as it can set the stage for similar legislation in oth...
---
NYC Mayor Eric Adams Proposes the Removal of State BitLicense Scheme


Eric Adams, the Mayor of New York City (NYC), is advocating for the abolishment of the stringent BitLicense scheme for cryptocurrency exchanges, which, according to the mayor, is stifling innovation and economic growth. BitLicense Rule not Beneficial for New York Adams made the suggestion while speaking at the Crypto and Digital Assets Summit held by London-based daily newspaper, the Financial Times, on Wednesday (April 27, 2022). The NYC mayor said the licensing procedure seemed to put New York at a disadvantage. According to Adams: "New York State is the only state to require a license for crypto companies. That's a high barrier, and it just makes us less competitive. We have to continue to be competitive." The New York Department of Financial Services (NYDFS) first introduced a cryptocurrency regulatory licensing rule called BitLicense in 2015. Crypto firms in the state looking to acquire the license will pay an application fee of $5,000 and would undergo strict requirements. However, the BitLicense scheme has come under intense criticism from the digital asset community because of the rigorous process involved. In June 2020, the NYDFS regulator called for comments on a proposed conditional BitLicense to encourage cryptocurrency businesses to operate in New York. Adams' comment to scrap the BitLicense, meanwhile, was not well received by some proponents of the rule. According to the executive director of the New York-based Strong Economy for All Coaliti...
---
Major Exchange LBank Wishes Lunar New Year via NASDAQ Billboard on Times...


PRESS RELEASE. On 1st Feburary, 2022, LBank Exchange promoted the wishes to the world through Times Square NYC – NASDAQ Billboard, for the celebration of the Chinese lunar New Year. Times Square New York is a major commercial intersection, and NASDAQ MarketSite is the marketing presence of the NASDAQ stock market, where the most prestigious companies compete for a spot in front of the eyes of the public. As per the data from Outfront Media, outdoor marketing covers almost 99% of the population in New York. With the aggressive marketing strategy, LBank takes crypto adoption to the next level. Founded in 2015, LBank Exchange is currently one of the top ranked cryptocurrency exchanges globally, with over 6 million registered users and an average daily trading volume exceeding $1 Billion. LBank provides safe crypto trading, specialized financial derivatives, and professional asset management services. With 7 years of industry experience, LBank integrates innovation and professionalism, offering the most cutting-edge projects to global users, unparalleled services and market exposure to entrepreneurs. Trade Now on LBank: lbank.info Community & Social Media: l Telegram l Twitter l Facebook l Linkedin Contact Details: LBank Exchange marketing@lbank.info     This is a press release. Readers should do their own due diligence before taking any actions related to the promoted company or any of its affiliates or services. Bitcoin.com is not responsible, directly or indi...
---
NYC Mayor Eric Adams Defends Receiving Paycheck in Bitcoin as Price Cras...


The mayor of New York City, Eric Adams, converted his first paycheck into bitcoin and ether before the price of the cryptocurrencies plummeted. However, the mayor said, 'When you are a long-term investor, you don't keep your eyes on your portfolio.' He added that the purpose of receiving a paycheck in bitcoin is to send a message that New York City is open to technology. NYC Mayor Converted Paycheck Into Bitcoin and Ether Before Prices Tanked New York City Mayor Eric Adams answered some questions in an interview with CNN Sunday about receiving his first paycheck in bitcoin just before the price of the cryptocurrency sank. Adams recently converted his first paycheck into bitcoin and ether via Coinbase. He promised to take his first three paychecks in bitcoin. He was asked if he had any regrets about converting his paycheck into cryptocurrency before prices crashed. The mayor replied: It's the same when I invested in the stock market in my 401k. We saw a drastic drop during 2018 and at other times. When you are a long-term investor, you don't keep your eyes on your portfolio. You buy low and, hopefully, you get the recovery that you desire. This was not the first time Adams was asked to comment about getting paid in bitcoin amid falling prices. In early January, he said: 'Sometimes the best time to buy is when things go down, so when they go back up, you've made a good profit.' The mayor of New York City added: The purpose of the bitcoin is to send a message that New York Cit...
---
NYC Mayor Eric Adams Converts First Paycheck to Bitcoin and Ether via Co...


The mayor of New York City, Eric Adams, has received his first paycheck in bitcoin and ether via Coinbase. 'Promise made, promise kept,' the mayor said, referring to his promise to take his first three paychecks in cryptocurrency. Mayor of New York City Takes Paycheck in Cryptocurrency With the Help of Coinbase New York City Mayor Eric Adams has made good on his promise about getting paid in bitcoin. In a video he posted on Twitter Thursday, the mayor said: Promise made, promise kept. Took my first check in bitcoin and ethereum. 'This is a reason to highlight. New York must be the center for innovation and new ideas. I want my young people to thrive in every industry,' the mayor emphasized. The official website of the city of New York also announced Thursday that Mayor Adams will 'receive [his] first paycheck in cryptocurrency.' The mayor's first paycheck 'will automatically be converted into cryptocurrency via Coinbase … before funds are made available,' the announcement details, adding that 'The salary will be converted to ethereum and bitcoin.' Mayor Adams announced in November last year that he would take his first three paychecks in bitcoin. However, the city explained: Due to U.S. Department of Labor regulations, New York City cannot pay employees in cryptocurrency. By using a cryptocurrency exchange, anyone paid in U.S. dollars can have funds converted into cryptocurrency before funds are deposited into their account. Mayor Adams commented Thursday: 'New York ...
---
NYC Mayor to Receive First Paycheck In Bitcoin And Ether


Eric Adams – newly elected mayor of New York City – is following through on his promise to receive his first paycheck in Bitcoin. Some of his salary will even be converted to Ether – the second-largest cryptocurrency. The Paycheck Promise The City of New York confirmed the payment decision from its official site earlier today. The Mayor's paycheck will automatically be converted into Bitcoin and Ethereum when he receives it tomorrow. In November, Miami Mayor Francis Suarez told Bitcoin Podcaster Anthony Pompliano that he would accept one of his paychecks in Bitcoin. In an attempt to one-up him, Mayor Adams promised that he would accept his first three paychecks in Bitcoin upon assuming office. "New York is the center of the world, and we want it to be the center of cryptocurrency and other financial innovations," said Mayor Adams. "Being on the forefront of such innovation will help us create jobs, improve our economy, and continue to be a magnet for talent from all over the globe." The mayor will reportedly use Coinbase to facilitate the cryptocurrency conversion. In September, the exchange launched a service to allow anyone's income to automatically be converted into any popular crypto of choice. Their service is necessary as New York City cannot pay its employees in cryptocurrency, due to Department of Labour regulations. In a similar fashion, Mayor Suarez utilized Strike – the custodial Bitcoin wallet specializin...
---
NYC Mayor Undeterred by Falling Bitcoin Price, Says Buying the Dip Could...


The mayor of New York City, Eric Adams, is not deterred by bitcoin's volatility, noting that buying the dip could yield 'a good profit.' He reiterated that he will receive his first three paychecks in bitcoin and will make New York City the center of blockchain technology. New York Mayor Hints at Buying the Dip The mayor of New York City, Eric Adams, is undeterred by the falling price of bitcoin. A former New York City police captain and Brooklyn borough president, Adams took office on Jan. 1 as the 110th mayor of New York City. He was asked on CNBC Thursday whether he has been paid in bitcoin since he said last year that he will take his first three paychecks in BTC. Commenting on the price of bitcoin this week and how it would have affected his paychecks if he had been paid in the cryptocurrency, the new mayor of New York City laughed and said: Sometimes the best time to buy is when things go down, so when they go back up, you've made a good profit. 'Yes, I'm going to take my first three paychecks in bitcoin,' Adams confirmed, but noted, 'I haven't received my first check yet.' He reiterated his crypto plans: 'I think we need to use the technology of blockchain, Bitcoin, [and] all other forms of technology. I want New York City to be the center of that technology so I'm looking forward to that first paycheck in bitcoin.' At the time of writing, the price of BTC has fallen more than 13% within the past seven days. It is currently $41,364 based on data from Bitcoin.com Market...
---
More NewYorkCoin (

#NYC

) News