| | | |
| --- | --- | --- |
| | Nexo | #NEXO |
---
| | | | | |
| --- | --- | --- | --- | --- |
| NEXO Price: | $0.80 | | Volume: | $25.5 M |
| All Time High: | $4.50 | | Market Cap: | $0.5 B |
---
---
| | | | | |
| --- | --- | --- | --- | --- |
| Circulating Supply: | 560,000,009 | | Exchanges: | 26 |
| Total Supply: | 1,000,000,000 | | Markets: | 34 |
| Max Supply: | 1,000,000,000 | | Pairs: | 54 |
---
---
---
The price of #NEXO today is $0.80 USD.

The lowest NEXO price for this period was $0, the highest was $0.805, and the current live price for one NEXO coin is $0.80486.

The all-time high NEXO coin price was $4.50.

Use our custom price calculator to see the hypothetical price of NEXO with market cap of ETH or other crypto coins.
---
---
The code for Nexo is also #NEXO.

Nexo is 5.6 years old.
---
---
The current market capitalization for Nexo is $450,720,244.

Nexo is ranked #96 out of all coins, by market cap (and other factors).
---
---
There is a large daily trading volume on #NEXO.

Today's 24-hour trading volume across all exchanges for Nexo is $25,485,386.
---
---
The circulating supply of NEXO is 560,000,009 coins, which is 56% of the maximum coin supply.
---
---
---
---
NEXO is well integrated with many pairings with other cryptocurrencies and is listed on at least 26 crypto exchanges.

View #NEXO trading pairs and crypto exchanges that currently support #NEXO purchase.
---
---
---
---

Dispatch #27: Morgan Stanley Bets Wealthy Clients Want Bitcoin


We've retired our Medium blog. For the latest news, visit nexo.io/blogIn this patch of your weekly Dispatch: - Morgan Stanley becomes the first big bank to offer Bitcoin to wealthy clients, Meet the public software company with $50M of ETH on its books, 40% of Americans want to put some of their stimulus money into BTC and stocks, The Big IdeaMorgan Stanley Opens Access to Three Bitcoin Funds - Last week we shared our thesis that we were seeing the beginning of the "next institutional wave" coming to Bitcoin. Right on cue, this week we've learned that Morgan Stanley is poised to open up access to not just one but three institutional BTC funds for its wealth management clients. Now, access to these funds will be restricted. Individuals must hold $2М with the bank while investment firms must hold $5М. What's more, Morgan Stanley is capping client Bitcoin investments at 2.5% of net worth. On the flipside, these funds offer real Bitcoin exposure — not just the sort of public market versions of crypto we've seen before. It's clear then that Morgan Stanley is seeing enough demand from clients to put their $4T AUM reputation on the line. The funds are managed by Galaxy Digital, FS Investments, and NYDIG and will open next month after Morgan Stanley's financial advisors get training on the new product. This section was supposed to end here but then, early on Friday, reports emerged that Morgan Stanley...
---

Nexo's Custody and Insurance in Depth and at Length


We've retired our Medium blog. For the latest news, visit nexo.io/blog Тhe saying goes: Don't keep all your eggs in one basket. That's especially true for crypto. The endless "hot vs. cold storage, custodial vs. non-custodial wallets" dilemma is one we know all too well, which is why we've done something about it. The Nexo Wallet lets you manageall your assets from a single wallet without actually keeping them in one place, while also benefiting from top-tier insurance! So how does our wallet work, where are your assets, and where is our insurance coming from? Find out here.Custody - The Nexo Wallet is a custodial wallet, which means that a third party actually stores and secures your assets. We employ services from BitGo, Ledger Vault, and other well established partners to ensure top-tier storage for all assets placed under our care. We use multiple trusted custodians in order to diversify our comprehensive custodial infrastructure. Consequently, your digital assets are held in a mix of hot and cold storage by partners in various geographical locations, making it exceptionally difficult for unauthorized parties to gain access to them, but also lending you the needed flexibility to be efficient in the dynamic crypto market. Finally, the Nexo Wallet unifies all the information about your assets from our custodial partners and presents it in a comprehensive, simple, user-friendly UX so that you can instantly man...
---

Bitcoin's Heart Is in the Right Place


We've retired our Medium blog. For the latest news, visit nexo.io/blog Our Co-founder and Managing Partner Antoni Trenchev joined CNBC anchors Hadley Gamble and Matthew Taylor to talk Bitcoin's latest $61.8K all-time high, the subsequent dip, and a not-at-all-unlikely hike up to $100K by end of year. Antoni's interview with CNBC comes hot on the heels of Hadley Gamble's talk about " bad-boyfriend Bitcoin " with Canadian businessman and Shark Tank co-host Kevin O'Leary, aka Mr. Wonderful, where he acknowledged that cryptocurrencies were here to stay after calling them "garbage" in 2019.The important thing is that Bitcoin's heart is in the right place.* *Antoni in response to Hadley Gamble's "bad boyfriend" comparison. The conversation between the two and Mr Wonderful went on off-screen on her Twitter account, so join in. Watch the full interview or read a brief summary below: https://medium.com/media/c08e3cf33111e9a91b543f5131925a8d/href Over time, BTC has outperformed any other asset and the current macroeconomic situation remains in Bitcoin's favor, laying the ground for a continued upward trend., With Bitcoin recently reaching the $1 trillion market cap, the current BTC rally remains predominantly institutionally driven. This means Bitcoin could well reach $100K within the next 12 to 18 months., Using Bitcoin as a hedge against inflation is a growing trend as BTC challenges gold's positio...
---

Dispatch #26: The Institutional Bitcoin Party Vol.2


We've retired our Medium blog. For the latest news, visit nexo.io/blogIn this patch of your weekly Dispatch: - Is a new wave of institutional Bitcoin starting?, Beeple's NFT sale made him the third most expensive living artist, Our $150K donation to Brink to support Bitcoin development, The Big IdeaThe Next Wave Of Institutional Bitcoin - So you might be wondering why we're not talking about Beeple's massive $69M auction. It was, after all, not only the priciest NFT sale of all time, but the third biggest price tag for the work of a living artist ever. The reality is….we've covered NFTs a lot lately and wanted to also talk about other really important things happening in the market. If you really want to read more about digital artworks (and Tweets), just scroll down. Getting back to Bitcoin though, it was quietly another massive week in institutional Bitcoin. Here's just a smattering of the events: NYDIG announced a $200M financing that included such small names as Morgan Stanley, Soros, and New York Life., Each of these companies is getting involved with Bitcoin on a level deeper than just investing, backing this up with the CEO of New York Life joining their board of directors., Historically crypto averse JP Morgan is launching a cryptocurrency exposure basket — a debt product composed of 11 public equities with exposure to crypto (see our Data Story for more)., As per a Reuters report, John Wal...
---

What If All Companies With BTC Allocations Started Putting a Portion of It Into Bitcoin Development?


We've retired our Medium blog. For the latest news, visit nexo.io/blog "The nature of Bitcoin is such that once version 0.1 was released, the core design was set in stone for the rest of its lifetime," Satoshi Nakamoto famously wrote on bitcointalk.org back in 2010. To an extent, that the Bitcoin protocol is conservative and rarely changes is a blessing — the fewer the alterations, the lesser the risk of bugs or systemic failures. Yet Bitcoin is far from done. The central Bitcoin design may be relatively cemented, but like any software project, the protocol requires continued maintenance. Historically, many talented developers have contributed to the core software without financial compensation. As a company whose bread and butter is Bitcoin, we are undertaking the initiative to change that in order to maintain the continued operation of the network. To that end, we have contributed $150,000 to Brink — a non-profit organization focused on supporting open-source Bitcoin development — to help continually strengthen the Bitcoin protocol and foster the developer community. The funds will be allocated towards an independent Bitcoin developer through Brink's grant program — a project that supports the work of established Bitcoin protocol engineers. "The $150,000 donation to Brink marks Nexo's commitment to open-source funding and supporting Bitcoin, the original cryptocurrency that spawned a tril...
---

Update! Free Withdrawals Are Back & Borrowing Minimums Are Just $50


We've retired our Medium blog. For the latest news, visit nexo.io/blog As you are aware, we recently limited free crypto withdrawals due to congestion of the Ethereum blockchain and skyrocketing gas fees and raised the minimum borrowing amount to a temporary $5000. Thanks to our team's astute efforts, we were able to implement an efficient solution ahead of schedule and are thrilled to once again bring you prime withdrawal conditions in a sustainable manner. The details: We have raised the monthly free crypto withdrawal limits to 5 for the Platinum tier, 3 for the Gold tier, 2 for the Silver tier, and 1 for the Base tier., The minimum borrowing amount for our Instant Crypto Credit Lines™ is now just $50 when withdrawing in stablecoins., Credit withdrawn in stablecoins will be sent directly to your Nexo Wallet in a matter of seconds., If you use your credit line for leverage, you can easily and instantly tap into the Nexo Exchange., Should you wish to send funds from your Nexo Wallet to an external wallet or exchange, you can do so through the standard withdrawal feature., We will continue working on the resilience and sustainability of our operations in the weeks, months and years to come, and will keep you updated on our progress. Originally published at https://nexo.io. Do check out our earlier blog posts, share them with your friends and let them too be part of the Nexo success story! Question? Visit your Help Ce...
---

Dispatch #25: NFTs are getting SPICY


We've retired our Medium blog. For the latest news, visit nexo.io/blogIn this patch of your weekly Dispatch: - From Beeple to Grimes, NFTs are sizzling hot, Citi says your hard-HODLed BTC could be the preferred currency for trade, Crypto exchanges exceed $1T in trading volume for the first time, Fixed Terms are the latest addition to our Earn suite, The Big IdeaNFTs are heating up - Last week we mentioned Beeple's record-setting $6.6M sale of "Crossroads" via Nifty Gateway, as well as his Christie's Auction, where bidding is currently up to $3.5M. It's not just Beeple, however. Over the weekend, EDM artist Justin Blau (aka 3LAU) auctioned a collection of 33 NFTs (partially coded by the artist himself) for $11,684,101 and rock band Kings of Leon is planning to launch the first NFT album. Grimes jumped on the train and made $5.8M, selling — a set of 10 items named after the Goddess of Neo-Genesis who "battles the destructive force of obsolete ideas." The same battle we fight in the crypto space, essentially. :) Meanwhile, on Clubhouse, everyone from Diplo to Deadmau5 to Paris Hilton has been chattering about NFTs. The question of course is: is this a bubble? Yet another crypto speculative froth that is going to separate people from their money? Perhaps a better question is: what parts of it are a bubble, and what parts of it are real? Perhaps there is over-exuberance at something new leading to...
---

Earn on Crypto & Fiat Welcomes High-Yield Fixed Terms Option


We've retired our Medium blog. For the latest news, visit nexo.io/blog Bitcoin has evolved from being the pioneer of blockchain technology to an indisputable store of value. Storing Bitcoin and other cryptocurrencies, however, is an investment choice in and of itself, with HODLing becoming more and more popular as a strategy in the crypto space. In order to provide an even more stable and sustainable source of passive income to our 1+ million clients, we are introducing Fixed Terms as an option to earn on your assets for a pre-selected term and enjoy our highest rates.What Are Fixed Terms? - The new Fixed Terms functionality allows you to earn our highest savings yields — 8% on crypto and 12% on fiat — if you choose to create a term on your cryptocurrencies and fiat for 1 and 3 months, respectively. The exact fixed-term yields you earn depend on whether you receive your interest in kind or in NEXO Tokens, as well as on your Loyalty tier. Fixed Terms are not yet available for stablecoins but we plan on making the addition in the near future as we continue to enhance our product line-up. Our former Earn offering across crypto, fiat, and stablecoins, which lets you withdraw funds at any time and brings you a unique daily payout, is now called FLEX Terms. Below are our updated Earn on Crypto & Fiat terms:How Do Fixed Terms Work? - When you choose to create a Fixed Term, your interest compounds daily, like ...
---

It's All About Prioritizing Nexo's Many Goals — February AMA with Antoni Trenchev


It's All About Prioritizing Nexo's Many Goals — February AMA with Antoni Trenchev - We've retired our Medium blog. For the latest news, visit nexo.io/blog Last week we hosted the first edition of our new series of monthly Ask-Antoni-Anythings with Nexo Co-founder and Managing Partner Antoni Trenchev. Thank you to those of you who got involved — we hope to have quenched your curiosity. On Friday, Antoni covered questions about the Nexo Card, the Kraken flash crash, gas fees, the congestion of the Ethereum network, our community's newest #when — #whenNexopiggybank, and much more. To find out all our exciting Nexo news, watch the full AMA or read the summarized answers below.When will the Nexo Card be available? - The Nexo Card is a difficult product. We have already rolled out 1,000 cards to clients for testing and we are on the verge of a full release, which should happen in the next three months. Most of the delays with the Nexo Card have been on account of our partners, so to avoid similar оccurrences, we are diversifying our approach and are now working with multiple card providers.Recent transactions through Nexo were delayed or failed to show up. Is this problem resolved? - At Nexo, your crypto is your crypto and this will remain so until you decide to part with your assets. Unfortunately, Nexo does not have control over miners, nor can we do anything should the Bitcoin network slow down. Your...
---

Dispatch #24: FedWire Went Down. Bitcoin Just Kept Working.


We've retired our Medium blog. For the latest news, visit nexo.io/blogIn this patch of your weekly Dispatch: - The Fed's settlement system goes offline, unlike Bitcoin, Are you selling your BTC to Microstrategy & Square?, Beeple artwork sells for $6.6M before first-ever Christie's NFT auction, Antoni just moved up in Dispatch 😊, The Big IdeaAh, the Irony. - Bitcoin finally had a comedown after an absolute march straight up from $30,000 to nearly $60,000. Throughout the week, we saw a major sell-off, with prices getting all the way down below $45,000 on some exchanges. While most professionals attributed the particular violence of the move at least in part to over-leveraged traders, another popular narrative explanation was that the market was reacting to more negative comments from Treasury Secretary Janet Yellen who called Bitcoin "inefficient" in Monday remarks. How deliciously ironic then when on Wednesday the Fed's real-time settlement system FedWire went offline for a number of hours. Many companies (including crypto exchanges) were stopped in their tracks as the system went down — an outage the likes of which Bitcoin hasn't experienced in the last 2,907 days. Adding to the irony is the fact that the outage came just one day after Federal Reserve Board Chairman Jerome Powell announced that 2021 was the year the Fed started focusing on a digital dollar with diligence. May want to hire a...
---
---
---
Nexo Mastercard Adds Credit and Debit Toggle to Optimize Crypto Usage


Nexo has introduced a new 'Dual Mode' feature on its cryptocurrency Mastercard, allowing users to switch between debit and credit functions to optimize cryptocurrency spending. Nexo Unveils Dual Mode Card Capabilities to Streamline Crypto Payments Nexo's new feature enables real-time toggling between modes within the Nexo app, providing flexibility based on users' budgets and purchase needs, according to the company's announcement on Thursday. Nexo said the newly launched service enhances the capabilities of its cryptocurrency card. 'The Nexo Card embodies the pinnacle of customer-centric innovation, cultivated from user-driven needs that Nexo has been diligently addressing over the years,' Nexo co-founder and managing partner Antoni Trenchev told Bitcoin.com News. 'By bringing the pioneering Nexo Card with the Dual Mode capability to market, Nexo has further strengthened its position as a leading innovator in the crypto space," Trenchev added. First introduced in 2022, the Nexo card was developed with Mastercard and Dipocket. With Dual Mode, the Mastercard offers different functions based on the user's needs, according to Nexo. The company's announcement further details that users can earn interest on their balance and make free ATM withdrawals up to €10,000 per month. Crypto debit cards first emerged around 2016, with early providers like Wirex and Bitpay issuing Visa and Mastercard-brand products. Their popularity has grown as cryptocurrencies have becom...
---
Nexo Taps Mastercard to Launch a Dual Mode Crypto Card


Leading cryptocurrency platform, Nexo, has partnered with payment processing giant Mastercard to launch a first-of-its-kind Dual Mode crypto card to enable users to seamlessly handle credit and debit transactions. According to a press release sent to CryptoPotato, Nexo customers can use the debit mode for daily transactions and switch to the credit mode for larger purchases from more than 100 million worldwide merchants that accept Mastercard. Nexo Unveils Dual Mode Crypto Card Nexo described the Dual Mode Card as an example of a customer-first approach and a thoughtful response to users' daily transactional needs. The ability to toggle between debit and credit modes in one product is more convenient than managing multiple physical and virtual credit and debit cards or separate accounts. With the new crypto card, Nexo users can tailor their spending to suit their preferences while accumulating up to 9% yearly interest on their holdings to be paid out daily. Antoni Trenchev, co-founder and Managing Partner at Nexo, said: 'By bringing the first-ever Dual Mode crypto card to market, Nexo has further strengthened its position as a leading innovator in the crypto space. The launch underscores ours and Mastercard's commitment to proactively meet the evolving needs of our global customer base by introducing a product that resets the standards for what customers can expect from their financial service providers.' New Card to Use Existing Infrastructure The new Nexo product will use a...
---
Nexo to Dissolve UK-Based Units in Restructuring Plans


Nexo – a popular cryptocurrency lending platform – is dissolving two business units based in the United Kingdom while it deals with regulatory issues in other parts of Europe and North America. The latest steps are part of a "restructuring" effort that will still involve Nexo continuing operations within the country. As reported by BNN Bloomberg, filings from this month show that the lender has applied to remove both Nexo Financial Services Ltd. and Nexo Clearing and Custody Ltd from the UK companies register. In messages to Bloomberg, Nexo co-founder Antoni Trenchev explained that his company was "doing some restructuring" and "rethinking the way we go about servicing clients." Besides crypto trading and custody, Nexo offers a number of crypto-based financial products to its clients, including debit card services, borrowing, and savings accounts. These savings accounts can offer "up to 15% APR on your crypto," according to its website, with yields sometimes rising as high as 7% for Bitcoin, and 12% for USDC. Regulators in the United States have shown strong skepticism of crypto-based interest-bearing accounts, criticizing them for their unusually high savings rates compared to traditional savings accounts. Unlike chartered banks, crypto financial platforms are not covered by federal deposit insurance. Scrutiny increased in mid-2022 after billions of dollars were lost within multi...
---
Ohio Regulator Joins the Nationwide Settlement Against Crypto Platform N...


The Ohio Division of Securities added its name to the $22.5 million multistate settlement against the cryptocurrency lending platform Nexo. US regulators previously alleged the firm failed to comply with local requirements when offering Earn Interest Products (EIP). Ohio Joins the Club The watchdog of 'the Buckeye State' issued a consent order against Nexo, thus joining other US states that claimed the cryptocurrency firm violated some rules when offering Earn Interest Products (EIP). The company promoted its option via social media channels and on its website to US consumers, saying they could obtain returns as high as 36%. The North American Securities Administrators Association (NASAA) and the SEC insisted that Nexo did not disclose vital information about the products and failed to outline the risks for investors. There were over 2,300 Ohio residents who joined the program as of the end of July 2022 and collectively distributed more than $15 million. Nexo had 93,318 EIP investors in the US who allocated approximately $800 million. 'All financial services companies, including those offering services for crypto assets, must comply with Ohio's securities laws. In partnership with NASAA and other state securities regulators, we will continue to protect Ohioans' investments and ensure that companies operating here follow our securities laws,' Andrea Seidt - Ohio Securities Commissioner - stated. Nexo agreed to pay $22.5 million to resolve the issues ...
---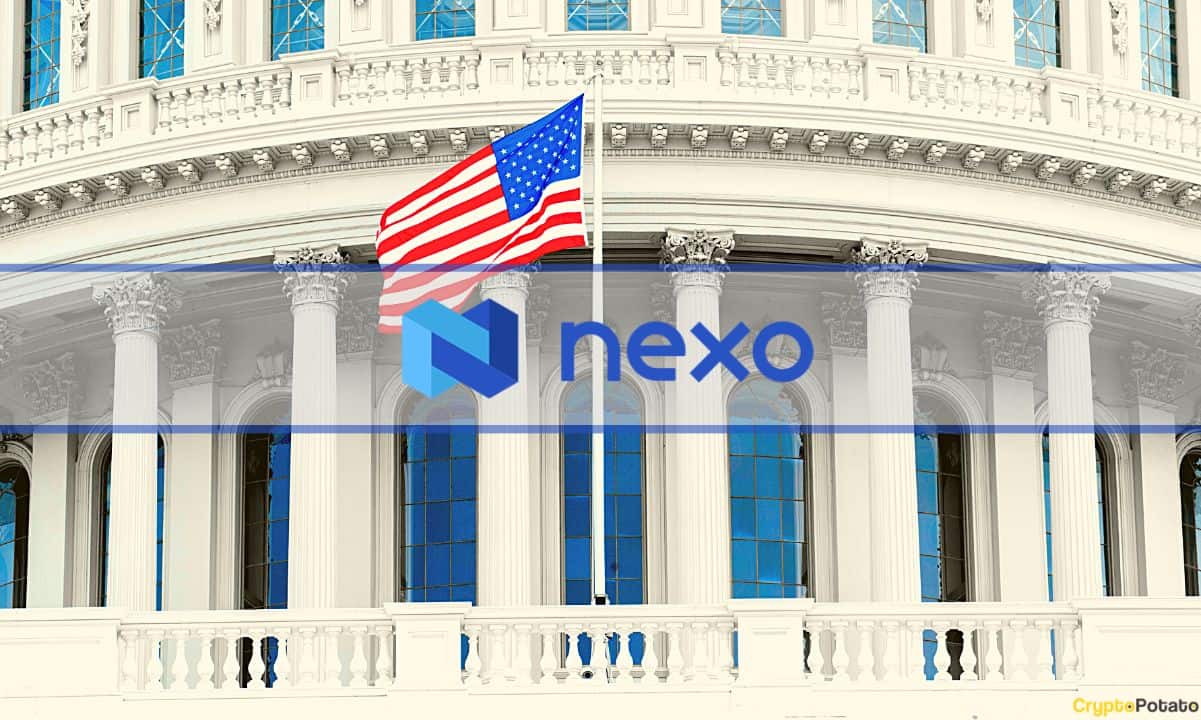 Nexo Reveals Date When it Will Halt Earn Program for US Customers


Nexo will stop providing its Earn Interest Product to US customers as of April 1, 2023. This is a direct consequence of the company's recent settlement with US regulators, in which it had to pay $45 million in fines. Recall the agreement reached between Nexo and the US SEC as well as NASAA, which 'concluded on a no-admit-no-deny basis and closed all multi-year-long inquiries' into the crypto lender. The company now announced that it will stop the Earn Interest Product for all US customers on April 1, 2023, including residents and citizens based in '50 US States and three territories.' Consequently, the lender advised affected clients to withdraw their assets from the program 'at a convenient time' until that date. Nevertheless, the firm's program will provide its promised interest rates until April 1. Aside from its issues with the US government, the crypto lender has had its fair share of controversial dealings with the Bulgarian authorities. Local prosecutors raided Nexo's offices at the start of the year. Later on, some of the country's political parties began blaming each other for the Nexo developments, as company execs had donated to one of them. In the latest, the lender's co-founder, Antoni Trenchev, threatened to sue the government for up to $1 billion for the reputational damages it had done. The post Nexo Reveals Date When it Will Halt Earn Program for US Customers appeared first on CryptoPotato.
---
Nexo Mulls Suing Bulgaria for $1 Billion, Says Co-Founder Antoni Trenche...


Antoni Trenchev - Co-Founder of the cryptocurrency lending platform Nexo - said the company could sue the Bulgarian government for more than $1 billion for raiding its offices and undermining its reputation. He also refuted the rumors that members of the entity run an organized criminal group, and commit money laundering and terrorist financing operations. 'We Will Defend our Interests' The clash between Nexo and the Bulgarian authorities escalated after Trenchev vowed to take the dispute to court: 'Our consultants estimate the damages at over $1 billion. We were in the process of listing on the American stock exchange, and now it has to be postponed because of the reputational damage that was done to us.' - he explained. Antoni Trenchev, Source: Dnes The executive claimed the actions of the Bulgarian prosecutors to raid the offices in the capital Sofia were 'absurd, unnecessary, and a large part of them - illegal.' The Nexo scandal happened just a day before President Rumen Radev was about to give the third and final mandate to form an acting government. Some assumed Democratic Bulgaria (a center-right political party that pledged to cope with corruption and enforce several judiciary reforms) had the best chance of receiving the mandate. However, it was revealed that more than a dozen Nexo employees had previously made significant donations to the aforementioned party, which might have affected the President's decision. He eventually gave the mandate to the Bu...
---
Nexo Pays $45M In Penalties And Settles With US Authorities


The US Securities and Exchange Commission (SEC) has levied a $45 million fine on Nexo Capital Inc. The SEC explains the reason for the fine in a tweet, Today we charged Nexo Capital Inc. with failing to register the offer and sale of its retail crypto asset lending product, the Earn Interest Product (EIP). To settle charges, Nexo agreed to pay $22.5 million and cease its unregistered offer and sale of the EIP to U.S. investors. The $22.5 million fine for selling EIP to US investors. Moreover, the $22 million fine will go through settling the claims by State Regulatory Authorities. The SEC Chairman, Gary Gensler, reinforces that crypto organizations must comply with its policies. Failure to do so will allow the SEC to hold the defaulters accountable. What Is EIP And Why The Fine? Starting in June 2020, Nexo is marketing and selling its Earn Interest Product (EIP) in the USA. Nexo operates so that it lends money to its customers, and interest becomes its primary source of income. Nexo uses this interest income to pay interest on its loans further. However, several states in the USA alleged that Nexo's earn-interest service is not registered as a Security. As a result, the states of California, Oklahoma, Vermont, South Carolina, Kentucky, and Maryland took the company to court. They demanded a cease-and-desist order on the company's EIP service. The SEC order says that Nexo used its EIP service to fund interest payments and inject it into its othe...
---
Bitcoin Bulls Fight for $21K, NEXO Explodes 12% Daily (Market Watch)


Bitcoin continues to trade in a tight range of around $21,000 following yesterday's enhanced volatility, with the asset standing just inches away from that line. Most altcoins are slightly in the green today, with XMR and Apecoin being the best performers from the larger caps. NEXO is up by double digits from the lower-cap alts after the recent settlement between the crypto lender and US authorities. Bitcoin Challenges $21K Bitcoin's 2023 has started on a positive note, following the violent 2022, and the cryptocurrency finally reclaimed $17,000 after weeks of struggling below that level. This turned out to be the breakout moment the asset needed as it went on a roll in the next several days. This resulted in skyrocketing above $21,000 last Saturday for the first time in about two months. After a relatively quiet rest of the weekend, BTC went on the offensive at the start of the working week once again. This resulted in exceeding $21,600 to make its highest price tag since September. The bears intercepted the move and pushed bitcoin south by several hundred dollars. Since then, BTC has been unable to decisively overcome $21,000 once again and currently sits inches away from it. Nevertheless, there're now multiple on-chain signs suggesting the start of a new bull market. BTC's market cap has remained above $400 billion, and its dominance over the alts sits tight at 41.4%. BTCUSD. Source: TradingView NEXO Pumps Hard One of the largest cryptocurrency lenders - Nexo - who has bee...
---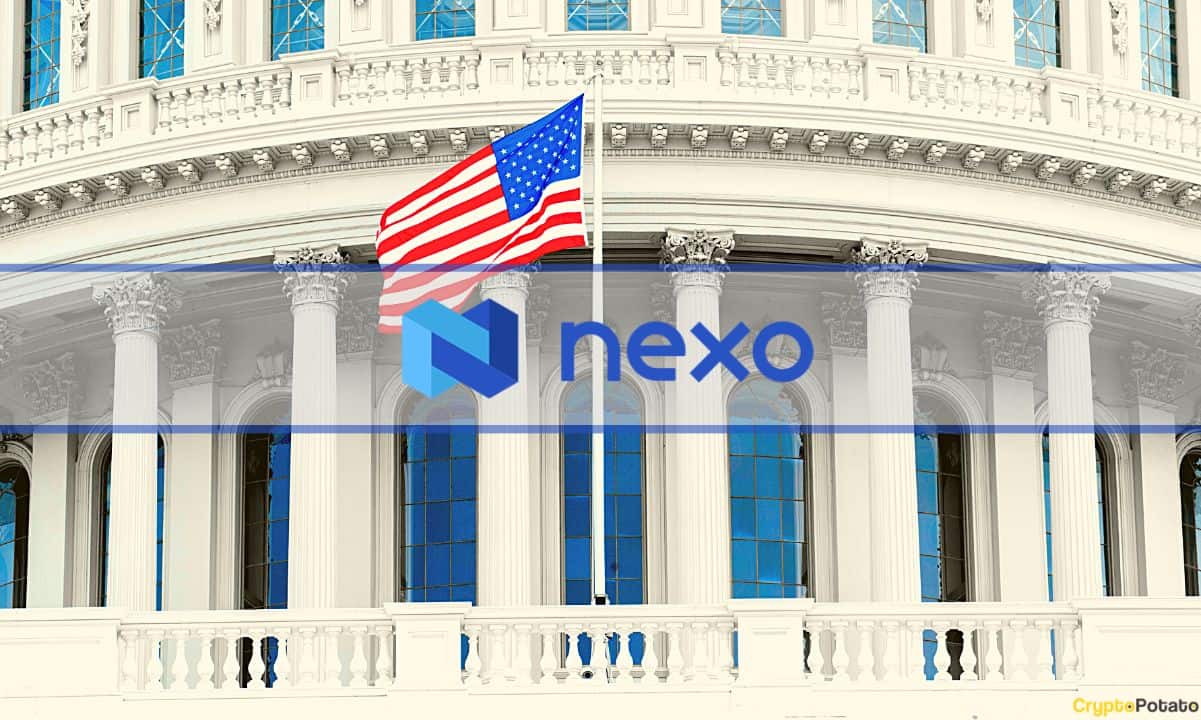 Nexo Agrees to Pay $45 Million in Fines to US Authorities


Back in September, the Californian DFPI and other U.S. regulators ordered Nexo to desist from offering Earn Interest Products (EIP), which in the company's case took the form of crypto asset lending accounts. At the time the charges were filed, Nexo had already ceased offering the accounts to U.S. investors. However, U.S. investors could still use the feature by opting for automatic renewal on already existing accounts. Cooperation With Authorities Four months later, both the SEC and The North American Securities Administrators Association (NASAA) announced that their legal actions against the lender had concluded. As a result of the investigation, Nexo voluntarily agreed to pay $45 million in fines. The crypto platform refused to confirm or deny the regulators' findings – nevertheless, a spokesman for the SEC stated that the penalties imposed on the firm took into account Nexo's cooperation and willingness to engage with regulators without constraint. Furthermore, SEC Chairman Gary Gensler stated that Nexo was not charged for operating an EIP but for failing to register it properly. "We charged Nexo with failing to register its retail crypto lending product before offering it to the public, bypassing essential disclosure requirements designed to protect investors. Compliance with our time-tested public policies isn't a choice. Where crypto companies do not comply, we will continue to follow the facts and the law to hold them accountable. I...
---
Nexo Agrees to Pay $45 Million to SEC and State Regulators for Unregiste...


The cryptocurrency lender, Nexo, has agreed to pay $45 million to the U.S. Securities and Exchange Commission (SEC) and several state regulators after charges were levied against the firm for failing to register the company's Earn Interest Product (EIP). Nexo detailed that the settlements are on a 'no admit, no deny' basis and that the arrangement 'closes all multi-year-long inquiries into Nexo.'Nexo Pays $22.5 Million to SEC, $22.5 Million to Several State Regulators for EIP Offering On Jan. 19, 2023, Nexo announced that it has agreed to settle with the U.S. Securities and Exchange Commission (SEC), the North American Securities Administrators Association (NASAA) and several state regulators, including the Office of the New York Attorney General, over an unregistered offering. According to the SEC, around June 2020, Nexo started to offer the company's Earn Interest Product (EIP), an interest-earning product that allows investors to earn interest on deposited crypto assets. The U.S. regulator said, 'the EIP is a security and that the offer and sale of the EIP did not qualify for an exemption from SEC registration.' Nexo's co-founder, Kosta Kantchev, responded to the settlement in a statement sent to Bitcoin.com News. "We are confident that a clearer regulatory landscape will emerge soon, and companies like Nexo will be able to offer value-creating products in the United States in a compliant manner, and the U.S. will further solidify its position as the world's en...
---
Nexo Turmoil Causing Tension in Bulgarian Parliament


The scandal around the cryptocurrency lending platform Nexo has triggered a massive verbal fight between the leading political parties in Bulgaria. GERB (the party that ruled between 2009 and 2021) alleged Democratic Bulgaria and We Continue the Change of having close ties with the distressed entity and even receiving significant donations from it. On the contrary, numerous MPs claimed that members of GERB have intentionally launched such attacks against their rivals to prevent them from forming an acting government. Nexo Creates Huge Drama in Bulgaria The platform that allows users to earn interest on crypto deposits has had a rough start to the year after the Bulgarian authorities raided its local offices. The operation was part of a probe into suspected tax crimes and money laundering. The investigation quickly turned into one of the main topics in the Eastern European country, while the leading political parties used it as an opportunity to hurt each other's reputation. Boiko Borisov (PM of the nation between 2009 and 2021) and other members of his GERB party said five employees of Nexo donated 20,000 BGN each to Democratic Bulgaria (a major rival of the former ruling organization) in October 2021. It was disclosed that two more workers of the crypto platform followed suit, giving away the same amount days later. GERB went even further, vowing to check whether Nexo has financed the political campaign of 'We Continue the Change' (the party that won the elections ...
---
Nexo Bitcoin Withdrawals Surge Following Raid of Bulgarian Offices


After the offices of crypto lender Nexo were raided in Bulgaria, the digital currency lending platform experienced a significant amount of withdrawals starting Jan. 12, 2023. An archived snapshot of Nexo's real-time attestation shows that the company held 133,263 bitcoin on that day. As of Jan. 13, 2023, Nexo's attestation indicates that the company now holds 124,939 bitcoin, with $157.21 million worth of bitcoin having been withdrawn during the past 24 hours.Customers Withdraw $157 Million Worth of Bitcoin From Nexo's Platform in 24 Hours Last year, a number of exchanges experienced withdrawal stress tests, and after Nexo's office raid on Thursday, the crypto lender is dealing with similar issues. Reports on Jan. 12, 2023, disclosed that Nexo is under investigation by Bulgaria's attorney general and roughly 300 investigators from various agencies. The company is accused of violating tax requirements, participating in money laundering, and bypassing financial sanctions associated with the Russian Federation. Nexo has denied any wrongdoing and immediately issued a statement on Twitter to the community that the company adheres to 'very stringent anti-money laundering and know-your-customer policies.' Following the incident, the company has seen a flurry of withdrawals according to its real-time attestation website. For example, on Jan. 3, 2023, Nexo held around 134,203 bitcoin, valued at $2.5 billion using current BTC exchange rates. By Jan. 12, 2023, the crypto lender's BTC s...
---
Crypto Lender Nexo Under Investigation for Alleged Money Laundering, Rus...


According to several reports, Bulgarian law enforcement officials are investigating crypto lender Nexo for alleged money laundering and sanctions violations. Siika Mileva, a spokesperson for Bulgaria's attorney general, said the probe into Nexo is a large-scale operation involving 300 investigators from various agencies, including the National Security Service, Gendarmerie, and Sofia Police.Bulgarian Law Enforcement Raids Offices of Crypto Lender Nexo for Suspected Money Laundering and Sanctions Violations On Jan. 12, 2023, reports indicate that Bulgarian law enforcement officials raided cryptocurrency lender Nexo's offices. The company is under investigation for violating sanctions against Russia and money laundering crimes, according to Siika Mileva, spokesperson for Bulgaria's attorney general. The head of Bulgaria's cybercrime unit, Svetlio Vasilev, stated: A client of the platform who transferred cryptocurrency has been officially declared an organizer of terrorist activity. It remains to be determined who will be charged with the crimes. More than 15 addresses are being searched, and new persons of interest are being established. Nexo, which is based in London but also operates offices in Sofia where the raid took place, immediately denied any wrongdoing in a statement on Twitter following the story. 'Over the years, we have turned down a lot of business because Nexo never makes compromises with regard to our very stringent anti-money laundering and know-your-customer p...
---
NEXO Bulgarian Offices Reportedly Raided by Authorities


The Bulgarian offices of the popular cryptocurrency lending platform Nexo are being raided by authorities, according to major local media. Per the coverage, there are prosecutors, counter-intelligence officers, as well as investigators on site. The report also claims that there are police officers stationed in front of buildings associated with the owners of the company. Speaking on the matter is the official spokesperson for Bulgaria's Attorney General: Currently, there are actions to investigate and question witnesses at the National Investigation Service. On the territory of the capital, there are massive actions to investigate, with aim of neutralizing the illegal and criminal activity of the crypto bank Nexo. This bank has created and maintains a multinational platform for trade and lending cryptocurrency. Pre-trial proceedings have been filed, alleging that the main organizers of the activity are Bulgarian citizens and its main activity is carried out from the territory of Bulgaria. - Said Siika Mileva. In addition, Mileva revealed that over 300 agents are currently working on a massive action against the company, including officials from multiple agencies. The report says that the company is being investigated for running an organized criminal group, money laundering, tax fraud, and computer fraud, as well as crime associated with conducting banking services without the necessary licenses. The post NEXO Bulgarian Offices Reportedly Raided by Authorities appeared fi...
---
Bitcoin Enters 2023 Flat at $16.5K, Nexo Skyrockets 15% (Weekend Watch)


The end of 2022 brought almost zero volatility for bitcoin, which remained flat at around $16,500. Most altcoins also failed to produce any significant volatility, aside from the two recent high-flyers - OKB and Toncoin. Bitcoin Stalls at $16.5K In yesterday's Market Watch, CryptoPotato summarized bitcoin's overall price movements in 2022, which started on a high note at almost $50,000 but ended 65% lower following a violent year that saw multiple collapses. While zooming in to review BTC's performance for the past few weeks, one can easily notice a lack of any substantial price movements. The cryptocurrency has been stuck in a range between $16,000 and $17,000 since the failed attempt to overcome $18,000 on December 14. 2022's final hours didn't deliver any price fluctuations either, and bitcoin remained stuck at around $16,500. The start of the new year is yet to make its mark, although there're some worrying predictions from analysts claiming that the asset could drop even further based on the whales' behavior. Currently, though, bitcoin's market capitalization has stayed under $320 billion, while its dominance over the altcoins sits calmly at 40.1% on CoinMarketCap. BTCUSD. Source: TradingView NEXO Pumps by Double Digits Although the alts are significantly more volatile than bitcoin by nature, this has not been the case lately. Most larger caps have produced small moves, including Ethereum. It dipped below $1,200 a few days ago and have failed to reclaim that level ever s...
---
Nexo is Leaving the United States Due to Regulatory Difficulties


Burdened by regulatory pressures, crypto lending firm Nexo has given up on continuing to operate within the United States. The company announced on Monday that it would begin phasing out its products and services from the country over the coming months. Regulatory Roadblock According to Nexo, the firm has engaged in "good-faith dialogue" with the US state and federal regulators for the past 18 months. Despite this, Nexo no longer believes that such bodies can be negotiated with, citing their "inconsistent and changing positions" on legal matters. "The US refuses to provide a path forward for enabling blockchain businesses and we cannot give our customers confidence that regulators are focused on their best interests," stated the firm. Nexo has been hounded by both state and federal regulators for its crypto lending service – especially its "earn" product, which lets depositors earn a consistent annual return on their crypto savings. California's regulators have already ordered the firm to stop providing the product, deeming such offerings to be unregistered securities. Nexo offboarded its clients from New York and Vermont over the past two years due to similar pressures. Starting on Tuesday, December 6, its Earn product will be stripped from another eight states – including Indiana, Kentucky, Maryland, Oklahoma, South Carolina, Wisconsin, California, and Washington. Other Nexo products will re...
---
Crypto Lender Nexo Acquires Stake in US Chartered Bank


Leading cryptocurrency lender Nexo has acquired a stake in Hulett Bancorp (DBA Mode Eleven) and its subsidiary federally chartered bank Summit National Bank, regulated under the US Office of the Comptroller of the Currency. The deal will allow the crypto lender, which has around $4 billion in assets under management, to further scale its financial product offerings across the US crypto market and strengthen its foothold in the region. Nexo to Offer Crypto Services to US Customers Under the acquisition agreement, Nexo will offer retail and institutional customers in the US a broad range of services, including opening bank accounts, asset-backed loans, and card programs. The company will also provide users with escrow and custodial solutions through Summit National Bank infrastructure. In return, the US chartered bank will leverage Nexo's experience and position as one of the leading lenders in the crypto industry to bridge the gap between traditional finance and Web 3. The bank will benefit from Nexo's complete suite of products and services to satisfy customers' needs as it migrates to a modern financial institution. The new collaboration aligns with the bank's mission to reinvent itself and its offerings to join the emerging economy as a regulated financial institution in the United States. Summit National Bank was established in 1984 with four branches in Montana and Idaho. 'We are excited to be partnering with Nexo as we combine Summit...
---
California Regulators Order Nexo to Stop Crypto Interest Accounts


Cryptocurrency lender Nexo has come under fire from California regulators and seven other US state securities watchdogs for its unregistered crypto interest account program, which the authorities classified as securities. Notably, some crypto lenders offering similar programs in the United States faced similar actions in the past from US regulators. California Slams Desist and Refrain Order Against Nexo In a statement published on Monday (September 26, 2022), California's Department of Financial Protection and Innovation (DFPI) announced that Nexo's Earn Interest Product account, with annual interest rates as high as 36%, was offered to California residents without being registered as securities. According to a desist and refrain order filing, the DFPI claimed that while Nexo claimed to have stopped serving the product to US investors since February 19, 2022, clients were still able to use the interest-bearing cryptocurrency account using the lender's automatic renewal feature. Furthermore, the California regulator alleged that more than 18,000 residents in the state were actively using the Earn Interest Product as of July 31, 2022. The DFPI earlier said the agency is conducting an active investigation into companies offering crypto interest accounts. Commenting on the latest development, Clothilde Hewlett, DFPI Commissioner, said: "The DFPI has undertaken aggressive enforcement efforts against unregistered interest-bearing cryptocurrency accounts. These crypto interes...
---
More Than a Half Dozen US Securities Regulators File Actions Against Cry...


Crypto lender Nexo is having issues with state authorities from California, New York, Washington, Kentucky, Vermont, South Carolina, and Maryland. The enforcement actions from multiple state securities regulators detail that Nexo's Earn Interest Product (EIP) may be in violation of securities laws.Nexo Targeted by Several Securities Regulators Over the Crypto Lender's Earn Interest Product Following the issues that took place last year against Celsius' and Blockfi's interest-bearing accounts, the crypto lender Nexo has been targeted by several state securities regulators concerning the company's Earn Interest Product (EIP). The state of California insists that since June 2020, Nexo has 'offered and sold unqualified securities, in the form of Earn Interest Product accounts, to the United States public at large and to California residents.' The state of New York and attorney general Letitia James filed a lawsuit against Nexo. Similarly, the state of New York and James say that Nexo started offering the EIPs around June 2020, up until the present day. James claims Nexo violates New York's Martin Act, and acted as 'unregistered securities brokers or dealers.' Washington is saying the same and Washington's securities division mentioned several states are in on the law enforcement actions together. Kentucky, Vermont, South Carolina, and Maryland have all filed similar actions against Nexo, and many of the complaints are ordering Nexo to cease and desist current operations tied to t...
---
Ethereum Will Not Flip Bitcoin After the Merge: Nexo Co-Founder


According to Antoni Trenchev - Co-Founder of the cryptocurrency lending platform Nexo - Ethereum's Merge is 'the most significant thing' that has happened in the protocol's history. However, he does not believe it will help Ether surpass Bitcoin as the most dominant digital asset. The executive also expects ETH's price to surge when people realize the benefits of the transition to Proof-of-Stake (PoS), but not immediately after it occurs. Bitcoin Will Stay at the Top Ethereum's shift from PoW to PoS, which happened earlier today (September 15), has caused numerous debates over the past several months. Experts weighed in on how it will benefit the blockchain project and the whole industry, but some warned that it could become a 'buy the rumor, sell the news' event. In a recent interview for Bloomberg, Nexo's Co-Founder and Managing Partner - Antoni Trenchev - outlined the greener focus that Ethereum will have from now on, and that Ether will move from 'essentially an inflationary type of asset' to a deflationary one. Nonetheless, he thinks that even after 'The Merge,' Ether does not have a chance to steal Bitcoin's supremacy and become the largest cryptocurrency: 'Anyone who is writing off Bitcoin, I think that's too soon.' Trenchev said he is 'incredibly bullish' on those assets and holds them both in his portfolio for the long run. He admitted increasing his ETH exposure a few months ago, anticipating that the coin's price will surge after the shift to PoS. Unlike some indiv...
---
Nexo Allocates Another $50 Million To Its Token Buyback Initiative


Cryptocurrency exchange Nexo announced this Aug. 30 the allocation of another $50 million to execute discretionary and periodic buybacks of its NEXO token on the open market. According to the company's statement, this would be the second time the exchange has invested money in repurchasing its tokens this year. The first time was in May when they announced the repurchase of $100 million in NEXO tokens. Nexo Wants to Demonstrate its Liquidity Antoni Trenchev, co-founder and managing partner of Nexo, said the allocation of this $50 million demonstrates the 'solid liquidity position' the company maintains in times when many cryptocurrency exchanges have had to shut down operations. 'The allocation of an additional $50 million to our buyback plan is a result of our solid liquidity position and Nexo's ability and readiness to spur on its own products, token, and community, alongside its outward-facing initiatives of injecting liquidity into the industry,' Trenchev added that despite 'challenging market conditions,' the company and the NEXO token have consistently moved in tandem with BTC and ETH, evidencing stability and demand for the asset. Right now, Nexo has a total market capitalization of more than $581 million, according to CoinMarketCap data. Price of the NEXO token in 2022. Image: Tradingview The $50 million buyback represents almost 10% of the token's total capitalization. However, according to NEXO, the buybacks will be conducted over a six-month period 'depending on ma...
---
Nexo Might Acquire Distressed Crypto Lender Vauld


The leading cryptocurrency lender - Nexo - is looking to purchase the Singaporean digital asset exchange - Vauld. According to a document shared with CryptoPotato, Nexo and Vauld signed a 60-day exclusive exploratory period focused on the latter's possible acquisition. If successful, the agreement will see Nexo owning up to 100% of the platform. Vauld has been significantly affected by the ongoing bear market. Last month, it said it will dismiss 30% of its total workforce, while earlier this week, it suspended transactions and withdrawals on its platform. Joining forces with Nexo might ease the exchange's issues and ensure the protection of its customer base. Speaking on the matter was Darshan Bathija - Vauld's Co-Founder and CEO: 'Operating under the Nexo umbrella puts us instantly in a position of strength to continue the execution of our fiduciary obligations to our customers and at the same time to execute upon both companies' ambitious roadmaps, regardless of the market conditions.' For her part, Tatiana Metodieva - Nexo's Head of Corporate Finance & Investments - argued that crypto's big players will navigate their way out of the turbulent times since they possess 'competitive strength, discipline, and uncompromising responsibility to customers.' She also said that Nexo sympathizes with all affected firms due to the current market downturn and is ready to have a dialogue with them to optimize their operations and guide them through the distress.
---
Twitter User Accuses Nexo of Embezzlement Through Charity, Crypto Lender...


A Twitter account has accused the Bulgarian co-founders of the Swiss-based cryptocurrency lender Nexo of misappropriating funds from a charity platform. The company has rejected the allegations in the anonymous attack, which comes after Nexo offered a buyout deal to troubled rival Celsius.Anonymous Allegations Against Co-Founders Circulated on Social Media A Twitter user going by the handle @otteroooo has drawn attention to media reports about misuse of donations to a charity allegedly linked to the people behind Nexo, a major provider of crypto-backed loans. In a thread published on Sunday, the unidentified author accuses Nexo co-founder Kosta Kantchev and his family of siphoning money from the Helpkarma foundation which raises funds for various goodwill causes. Another two co-founders - former Member of Parliament and managing partner at Nexo Antoni Trenchev and Georgi Shulev - have been mentioned as well. NEXO FOUNDER & FAMILY SIPHONED FUNDS FROM CHARITY FOR SICK KIDS, USED DONATIONS AS PERSONAL SLUSH FUND, EVEN BUILT A PALACE FOR THEMSELVES Evidences presented in full by otter below no bueno! 🦦 👇🏼 🧵 🦦 - otteroooo (@otteroooo) June 26, 2022 Otteroooo cites reports by two Bulgarian websites - Bird.bg, or Bureau for Investigative Reporting and Data, and Lupa.bg, another investigative outlet. In the spring of 2018, the first found that Kalin Kantchev, Kosta's father, had been installed on the management board of Helpkarma while the se...
---
Nexo Issues Cease and Desist Notice to Anonymous Twitter User Over Recen...


Crypto lender Nexo released a blog post to clarify what it considers the recent comments made by a pseudonymous Twitter user 'Otteroooo' to be 'a slate of ludicrous allegations.' 'Untrue and Defamatory' Nexo said it will use any legally available means against the 'defamatory' statements and false allegations' shared by certain Twitter accounts. It accused the originator of the allegation of conducting a smear campaign against Nexo and profiting from short positions in a distressed market. Threatening legal consequences, the platform said, 'everyone engaging in detrimental activity to Nexo will be held accountable.' The crypto lender refuted claims of connection to the alleged Bulgarian charity. Along with the response, Nexo also issued a public cease and desist notice on its website. The allegations of fraud against Nexo came at a time when the crypto lending sector took a significant hit during the market turndown. Starting from the embattled Celsius to Babel Finance, several crypto lending platforms are currently facing liquidity challenges. 'Bulgarian Boys With Their Colorful History' It all started when Otteroooo posted a series of tweets claiming that the Nexo founder and their families siphoned funds from HelpKarma, a Bulgaria-based charity for children's health, and used the donations to purchase real estate and fund 'lavish personal travel.' Otteroooo also pointed out that Nexo had raised funds from Arrington XRP Capital, which had previously invested in Terra Luna, ...
---
Nexo Taps Citibank for Assistance on Potential Acquisitions as Crypto Ma...


The current bear market has left many crypto-related businesses reeling. Between the Luna fiasco and assets dropping close to levels not seen in 2 years, crypto mainstays are struggling to stay afloat – either by freezing hiring, cutting staff loose altogether, or freezing exchanges and withdrawals 'to protect consumers.' However, not all companies are feeling the effects of the crypto winter. The team at Binance, for instance, has upped its hiring spree. And on the DeFi side of things, Nexo is looking to corner the market by refinancing other DeFi platforms currently navigating turbulent waters. Better Planning, Better Business Recently, Nexo had sent a letter of intent to Celsius, stating the willingness to purchase the latter's qualifying assets to bail the platform out. Now, Nexo has released a statement on its blog, outlining the reasons why it managed to weather the storm better than some competitors – as well as the intent to capitalize on their mistakes. Consolidating the space so it can grow.@Nexo is working with @Citi on the strategic provision of liquidity to those that need it so that their clients who got hurt can recoup their funds. Financially strong, Nexo feels an obligation to lead the charge.https://t.co/eVScWv95tb — Nexo (@Nexo) June 22, 2022 In the public statement released by Nexo, the spokesperson stated that going public with the aforementioned LOI was an exceptional decision meant to garner attention. The company stated it had exten...
---
Celsius Insolvency Rumors Swirl After Company Pauses Withdrawals, Nexo O...


On Monday, June 13, 2022, the crypto economy dropped below the $1 trillion region, as a great majority of crypto assets have lost between 10% to 25% during the last 24 hours. Meanwhile, the crypto community has been discussing the cryptocurrency lending application Celsius as rumors of insolvency have been swirling. On June 12, around 10:10 p.m. (ET) Celsius announced that it paused 'all withdrawals, swaps, and transfers between accounts.'Celsius Pauses Lending Application's Operations, Crypto Community Talks About a Possible Insolvency and Liquidations On Sunday evening, the lending firm Celsius published a tweet that detailed specific operations on the platform that were paused. 'Due to extreme market conditions, today we are announcing that Celsius is pausing all withdrawals, swaps, and transfers between accounts,' Celsius revealed. 'We are taking this action today to put Celsius in a better position to honor, over time, its withdrawal obligations,' Celsius added. The firm also published a blog post that explained Celsius was making moves to fix the situation. 'We are taking this necessary action for the benefit of our entire community in order to stabilize liquidity and operations while we take steps to preserve and protect assets,' the Celsius blog post notes. 'Furthermore, customers will continue to accrue rewards during the pause in line with our commitment to our customers.' There are rumors that Celsius may be insolvent and speculation concerning the company's money ...
---
Nexo Wants to Buy Qualifying Assets of Celsius Network After Withdrawal ...


Earlier today, Celsius Network halted all withdrawals, swaps, and transfers between accounts of its users, citing extreme market conditions. Now, rival crypto-lending company Nexo extends a letter of intent to buy all qualifying assets of the company. As CryptoPotato reported earlier today, one of the leading cryptocurrency lenders - Celsius Network - is facing major difficulties. Citing 'extreme market conditions,' the company halted all withdrawals, swaps, and transfers between the accounts of its users, causing a stir within the crypto community. Shortly after, a rival company - Nexo - sent a letter of intent 'to purchase remaining qualifying assets' of Celsius Network. Nexo, its partners, and affiliates could readily acquire from Celsius part or all qualifying, outstanding collateralized loan receivables secured by their corresponding pledged cryptocurrency collateral, subject to Nexo's risk management and collateral requirements. Nexo took it to Twitter to confirm the news: After what appears to be the insolvency of Celsius Network and mindful of the repercussions for their retail investors & the crypto community, Nexo has extended a formal offer to acquire qualifying assets of Celsius Network after their withdrawal freeze. The company believes that this will 'go a long way in providing immediate liquidity to Celsius Network Clients.' Celsius Network has until June 20, 2022, at 4:30 AM UTC to respond.
---
Biggest Movers: NEXO up Nearly 50% After Binance Listing, While TRON Cli...


NEXO was up by nearly 50% on Friday, as markets reacted to the news that Binance was listing the token on its platform. Today's surge sent NEXO to a multi-week high, while TRON also moved higher, hitting a one week peak. NEXO Two weeks after announcing a partnership with Mastercard to launch the world's first 'crypto-backed' payment card, NEXO today achieved another milestone. Binance confirmed that it will be adding the token to its platform, and this news was well received by markets. NEXO/USD rose by nearly 50% during today's session, hitting an intraday high of $3.66 in the process. Friday's surge comes less than 24-hours after prices were trading at $2.14, and as of writing are tracking at a record high. This recent peak comes following a three day rally which began at support of $2.10, with two long-term resistance levels broken as a result of the bullish ascent. The price of NEXO, which launched in December last year is now overbought, with the RSI tracking at 71.94, which is a record. Many will anticipate a reversal in upcoming sessions as a result. TRON TRON was also higher during today's session, rising to a one week high, following three consecutive days of rallies. As of writing this, TRX/USD hit a peak of $0.06967 on Friday, which is its highest level since April 22. This one week high sees TRX break past its long-term resistance level of $0.06800, with some now targeting a higher ceiling of $0.07600. Looking at the chart, a upwards crossover of the 10-day an...
---
Bitcoin Rejected at $40K, Nexo Soars 15% on Binance Listing (Market Watc...


Bitcoin tried its hand at $40,000 yesterday but was quickly stopped in its tracks and now sits below it. ApeCoin went on to register yet another all-time high amid the growing anticipation for Otherside, while Nexo soared by double digits following a listing on the world's largest crypto exchange. Bitcoin Stopped at $40K The enhanced volatility in the crypto market continued in the past 24 hours. CryptoPotato reported yesterday the recent high fluctuations that started on April 25 when bitcoin challenged $41,000 but was violently rejected. As a result, the asset fell by over $3,000 in hours and plummeted below $38,000 for the first time since March 15. It reacted somewhat positively to this price decline and bounced off to just under $40,000. It went even further during yesterday's trading day and spiked above that coveted level. However, that was a short-lived adventure as it fell below it almost immediately. As of now, BTC stands at $39,500, and its market cap is still around $750 billion. BTCUSD. Source: TradingView ApeCoin New ATH, Nexo Double-Digit Surge The altcoins faced similar price movements in the past few days, with many of them being in the red on a weekly scale. Ethereum traded above $3,000 last week but dipped below $2,800 a few days ago. It also reacted well to this price drop and now stands above $2,900. Binance Coin went beneath $400 and stood there yesterday as well. However, a minor daily increase has pushed BNB to north of that line as of writ...
---
Nexo Teams up With Mastercard to Introduce Crypto Card


The digital asset platform, which offers crypto-backed loans – Nexo – partnered with Mastercard and DiPocket to launch the first cryptocurrency card in Europe that enables customers to spend without selling their holdings. By collaborating with the payment providers, Nexo granted its users access to over 92 million merchant sites worldwide. Enter Nexo Card According to a document seen by CryptoPotato, the new feature (dubbed Nexo Card) is linked to a Nexo-provided, crypto-backed credit line that stays at 0% APR. It allows clients to employ their holdings as collateral instead of selling them. "The credit line is dynamic and can use multiple assets as collateral, including but not limited to Bitcoin, Ethereum, and Tether," the document reads. Nexo Card requires no minimum repayments. There are also no foreign transaction (FX) fees for up to $20,000 per month. The card provides instant crypto cashback, paid out in Bitcoin or Nexo's native token. As such, customers can earn up to 2% back in free digital assets with each purchase. Nexo Card is available both in virtual and physical form as it comes with direct Apple Pay and Google Pay integrations. Ordering additional virtual cards is for free. Antoni Trenchev – Co-Founder and Managing Partner at Nexo – summarized the advantages of the new product: "Launching the Nexo Card in Europe in partnership with Mastercard and DiPocket is a big milestone for us and the latest proof of the imm...
---
More Nexo (

#NEXO

) News