| | | |
| --- | --- | --- |
| | Must | #MUST |
---
| | | | | |
| --- | --- | --- | --- | --- |
| MUST Price: | $11.94 | | Volume: | $2.1 K |
| All Time High: | $650 | | Market Cap: | $1.2 M |
---
---
| | | | | |
| --- | --- | --- | --- | --- |
| Circulating Supply: | 104,374 | | Exchanges: | 2 |
| Total Supply: | 1,000,000 | | Markets: | 8 |
| Max Supply: | — | | Pairs: | 8 |
---
---
---
The price of #MUST today is $11.94 USD.

The lowest MUST price for this period was $0, the highest was $11.94, and the current live price for one MUST coin is $11.93885.

The all-time high MUST coin price was $650.

Use our custom price calculator to see the hypothetical price of MUST with market cap of BTC or other crypto coins.
---
---
The code for Must crypto currency is also #MUST.

Must is 2.1 years old.
---
---
The current market capitalization for Must is $1,246,105.

Must is ranking downwards to #847 out of all coins, by market cap (and other factors).
---
---
There is a small volume of trading today on #MUST.

Today's 24-hour trading volume across all exchanges for Must is $2,107.
---
---
The circulating supply of MUST is 104,374 coins, which is 10% of the total coin supply.

A highlight of Must is it's unusually low supply of coins, as this tends to support higher prices due to supply and demand in the market.
---
---
---
---
---
---
Note that there are multiple coins that share the code #MUST, and you can view them on our MUST disambiguation page.
---
---
---
---
Twitter Scraps Free API Access, Crypto Developers Must Pay


From February 9, anyone who wishes to use the Twitter application programming interface (API) will have to pay. Twitter Scraps Free API Access In an announcement on February 2, Twitter, one of the world's largest social media platforms, said they will no longer support free access to their v2 and v1.1 APIs. Instead, anyone interested must have to subscribe to the basic paid tier. Starting February 9, we will no longer support free access to the Twitter API, both v2 and v1.1. A paid basic tier will be available instead — Twitter Dev (@TwitterDev) February 2, 2023 The Twitter API platform provides access to data sets generated and posted by millions of Twitter users. Only registered applications can access Twitter APIs and, by default, would access public data transmitted from any of the five endpoints, which include access to accounts and users, and tweets and replies. The social media giant pointed to the quality of its data, saying that over the years, trillions of user-generated tweets have been sent by millions of users across the world. Billions of tweets continue to be sent every week. The social media platform said its data sets are powerful considering their diversity and depth. Even with the new requirement, they will continue "enabling fast and comprehensive access" so developers can continue building using their data. In the development world, APIs are critical for developers and businesses. With APIs, it is easier for developers to...
---
New South African Code Says Crypto Asset Ads Must Include Capital Loss W...


Crypto asset service providers in South Africa seeking to attract investors via advertisements must 'expressly and clearly state that investing in crypto assets may result in the loss of capital.' Influencers working on behalf of crypto asset service providers must 'not offer advice on trading or investing in crypto assets and may not promise benefits or returns.'New Code the Result of Collaborative Effort Between ARB and Crypto Entities According to the latest code of practice released by South Africa's Advertising Regulatory Board (ARB), crypto-related advertisements must clearly warn the public that investing in digital assets 'may result in the loss of capital.' Furthermore, ARB's latest code states that the overall wording of such adverts should not contradict this warning. The new crypto asset advertising guidelines, which are reportedly the result of the collaborative effort between ARB and South African crypto exchanges, are seemingly intended to preclude scammers from targeting their victims via regulated media platforms. Commenting on the inclusion of crypto assets in the latest advertising code, Gail Schimmel, the CEO at ARB, reportedly said: This is a wonderful example of an industry that sees the harm that could be done in its name and steps up to self-regulate the issues without being forced to do so by [the] government. This has been an exciting project and we know that it will result in better protection for vulnerable consumers. Meanwhile, in addition t...
---
We Must Expedite the Move From Centralized Services to Viable DeFi Alter...


There is a reason centralized exchanges have dominated despite being antithetical to crypto's core tenets. The following opinion editorial was written by Bitcoin.com CEO Dennis Jarvis. The gross mismanagement and outright fraud in 2022 by many opaque centralized exchanges are driving people back to the core tenets of crypto, such as decentralization, self-custody, transparency, and censorship resistance. People are naturally turning to DeFi (decentralized finance). Unfortunately, much of DeFi is not yet ready to act as a suitable substitute. In this article, I will talk about two of the most important challenges: how to make DeFi more accessible to new users and how to improve its performance when compared to centralized services. The Onboarding Problem and Its Solution The problem with getting new users to adopt DeFi is partly due to user experience (UX). Bitcoin.com's Head of Product Experience Alex Knight did an excellent job outlining the problems and solutions of the UX challenges in web3 applications. To summarize: the self-custodial web3 model generally leads to developers creating a user experience that's fundamentally different from the one people are used to in the custodial web2 model — and that creates huge friction. Solving the UX problem is a combination of clever design, education, and incentives. On the design front, the challenge is to create products that are as familiar and easy-to-use as the best web2 analogs. At Bitcoin.com our se...
---
Dogecoin Price Technicals Suggest DOGE Must Clear $0.920 For Another Ral...


Dogecoin is gaining pace above the $0.085 resistance against the US Dollar. DOGE could rise further if there is a close above the $0.092 resistance. DOGE gained pace and traded above the $0.085 resistance against the US dollar. The price is trading above the $0.0850 zone and the 100 simple moving average (4-hours). There is a major bullish trend line forming with support near $0.0830 on the 4-hours chart of the DOGE/USD pair (data source from Kraken). The pair could rise further if there is a clear close above the $0.092 resistance. Dogecoin Price Eyes Upside Break After forming a base above the $0.065 zone, dogecoin price started a steady increase. DOGE remained well bid and gained pace above the $0.075 resistance. There was a clear move above the $0.080 resistance zone to start a decent rally. The price surpassed a few hurdles near the $0.085 level and settled above the 100 simple moving average (4-hours), similar to bitcoin and ethereum. A new yearly high was formed near $0.0934 and the price is now consolidating gains. It is trading near the 23.6% Fib retracement level of the upward move from the $0.0768 swing low to $0.0934 high. Doge price is now trading above the $0.0850 zone and the 100 simple moving average (4-hours). There is also a major bullish trend line forming with support near $0.0830 on the 4-hours chart of the DOGE/USD pair. On the upside, the price is facing resistance near the $0.0915 level. The first major resistance is near the $0.0920 level. Source: D...
---
Flashbots Wants To Raise $50 Million, But Investors Must Pitch


Flashbots is seeking to raise $50 million with a $1 billion pre-money valuation, according to The Block, citing sources aware of the deal. Pitch To Flashbots For A Chance to Invest As they look to crowdfund, it has been revealed that Flashbots is doing a 'reverse pitching' where interested investors have to pitch, not the other way around. In this arrangement, investors confident of Flashbots' prospects must explain, in detail, why they should have a slot in this investment round. Eventually, the goal is to raise between $30 million and $50 million in 'equity investment,' pushing the firm's valuation to unicorn status. Flashbot plans to split this investment round into two. Although Paradigm didn't respond publicly to the publication's request for comment or comment on the inquiry, details reveal that the crypto fund was among the first to show interest. They participated in Flashbots' seed sale in 2020. However, Flashbots didn't indicate the amount raised in the seed sale. Flashbots is a research and development organization claiming to negate the effects of maximum extraction value (MEV) in account-based blockchains like Ethereum and the BNB Smart Chain (BSC). Specifically, Flashbots focuses on Ethereum, where the costs of MEV can be high considering the high on-chain activity and the impact of gas fees, which is also relatively high versus other more scalable networks, including BSC. Their involvement, Flashbots's documents explain, avoids the 'existenti...
---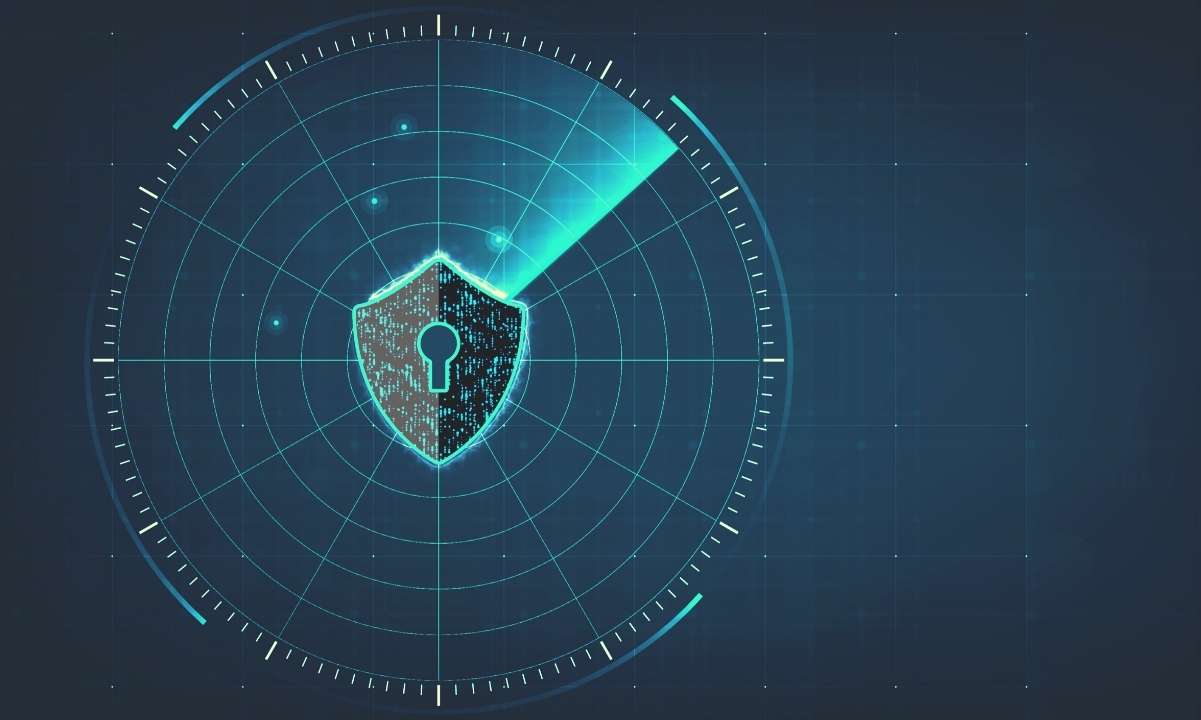 Using LastPass to Store Passwords? You Must Act Quickly


One of the most popular password management tools - LastPass - has recently been compromised, and cryptocurrency users may have been affected. With that in mind, it's important to take reasonable action. First off, reports of LastPass being compromised started appearing yesterday. Some claim that customer details were leaked in data breaches, and these include contact details, company and customer names, as well as IP addresses. The breaches themselves took place back in August and November and were acknowledged by the company, which said that a malicious actor was able to steal the source code and technical information from their development environment. With that in mind, Udi Wertheimer took it to Twitter to suggest a few steps users can take to prevent their crypto from being stolen, assuming someone used LastPass to secure crypto-related apps and wallets. He argued that changing the master password now won't help because 'they already have a copy that is unlockable' with the old password. Therefore, Wertheimer suggested that users stop using the app altogether and immediately move their assets to new wallets. In addition, he also advised changing passwords to email accounts, crypto exchanges, and virtually all applications, including account passwords for Google or iCloud. 1/ LASTPASS USERS READ THIS Twitter is full of misinformation and bad advice. If you use LastPass, attackers probably have a copy of your vault. CHANGING YOUR MASTER PASSWORD NOW WON'T HELP, t...
---
US Lawmakers Say Any Digital Dollar Must Be Open, Permissionless, and Pr...


Nine U.S. lawmakers have raised concerns regarding the U.S. central bank digital currency project led by the Federal Reserve Bank of Boston. The lawmakers stressed: 'Any U.S. CBDC must be open, permissionless, and private.'Congressmen Say Any US CBDC Must Be Open, Permissionless, and Private U.S. Congressman Tom Emmer (R-MN) announced Thursday that he has led an inquiry into the central bank digital currency (CBDC) effort led by the Federal Reserve Bank of Boston. Emmer and eight other members of Congress sent a letter to Susan Collins, president and CEO of the Federal Reserve Bank of Boston, raising concerns about Project Hamilton, an initiative to develop a U.S. CBDC in collaboration with the digital currency initiative at the Massachusetts Institute of Technology (MIT). "It has come to Congress's attention that some firms participating in Project Hamilton intend to use government resources from the project to design a CBDC with the intent to then sell those products to commercial banks," Emmer described, emphasizing: Any U.S. CBDC must be open, permissionless, and private. "If the CBDC is not crafted with the values of transparency in mind, the currency falls at risk to the financial privacy violations currently on display in China," he stressed. "The more we learn about the Boston Fed's work on Project Hamilton, the more we have become concerned with the lack of transparency, especially as it relates to their partnership with the ...
---
Billionaire Bill Ackman Discusses Crypto Regulation — Says Industr...


Billionaire Bill Ackman has warned that the crypto industry needs to self-police or it risks being shut down. He added that regulators need more resources to police the bad actors in the crypto space and will likely take years to catch up.Bill Ackman on Crypto Regulation and the Need for Industry to Self-Police Billionaire Bill Ackman shared his thoughts on a variety of crypto-related topics, including crypto regulation, in a series of tweets Saturday. Ackman is the CEO and portfolio manager of Pershing Square Capital Management, a registered investment adviser with the U.S. Securities and Exchange Commission (SEC). His current net worth is about $3.5 billion. Regarding cryptocurrency regulation, he said: 'I am not sure we need new rules. Much of the fraud that is taking place is old-fashioned pump and dump schemes, and failures of custodians to protect customer assets.' The executive continued: 'I suspect that existing anti-fraud and other laws already govern these violations. We just need more enforcement.' Ackman opined: Regulators need more resources to police the bad actors. Unfortunately, it will likely take years for the regulators to catch up, and they may never get there. The crypto industry therefore needs to self-police and out the bad actors, or it is at risk of being shut down. The collapse of FTX, a major cryptocurrency exchange, earlier this month has many people calling for tighter crypto regulation. Some people have stressed that the FTX meltdown is not a cry...
---
Litecoin (LTC) Must Maintain $77 Level To Sustain Enthusiasm Come Decemb...


Litecoin (LTC) is currently experiencing a sharp price correction, going down by more than 4% during the last hour, according to latest tracking from Coingecko. At the time of this writing, the crypto asset is trading at $75.94 after hovering around the $78 region for most of the day. With its recent price dump, the altcoin trimmed its seven-day gains to 20% from a high of 33% this week. Still, LTC's current performance is impressive as it managed to go up by 33.5% over the last 30 days. Litecoin caught the attention of many crypto enthusiasts on November 23 when it went on a bullish run that enabled it to reach the $81 marker and increase its market capitalization by more than $1 billion. Currently, in that category, LTC ranks 13th in Coingecko's list, keeping an overall valuation of $5.39 billion. What It Would Take For LTC To Hit Higher Levels Next Month By besting the likes of Bitcoin and Ethereum in terms of weekly gains, Litecoin put itself in the position to be among the crypto assets that experts are keeping an eye on. In fact, crypto trading expert Rekt Capital shared his thoughts about the conditions that must be met by LTC in order to sustain its energy and perform better come December. "LTC upside wicks have gone up to as high to the $85-$98 region before ultimately rejecting there.
---
NYC Mayor Undeterred by FTX Collapse — Insists Crypto Is an Indust...


The mayor of New York City, Eric Adams, is not discouraged by the collapse of crypto exchange FTX and heavy market sell-offs. Noting that crypto is coming whether we like it or not, he stressed the importance of moving into this space.NYC's Mayor on FTX Collapse and the Importance of Embracing Crypto New York City Mayor Eric Adams answered some questions about how the meltdown of crypto exchange FTX affects his crypto stance Tuesday at the Manhattan Family Justice Center. Adams is a big supporter of bitcoin and crypto. He converted some of his paychecks into BTC and ETH earlier this year 'to send a message that New York City is open to technology.' The mayor was asked if he has any regrets about supporting bitcoin and whether New York City should continue to promote the crypto industry. 'Well, first I believe in technology - the whole thought of using crypto, blockchain currency, you call it cyber wallets,' he replied, elaborating: We need to move into this space. This space is coming whether we like it or not. 'When I hear people say, 'Well, look how much money an individual lost in cryptocurrency,' you know how much money I lost in the stock market? Some of my retirement investments I'm afraid to even look at nowadays,' Adams shared. 'All of these industries have ups and downs,' the NYC mayor described. 'The 'junk bond kings,' the fraud that they did in the stock market and penny bonds, so there's always people who are going to exploit these forms of industries.' The mayor...
---
SUSHI Latest Feats Are Quite Impressive, But Crypto Must Overcome Rough ...


SUSHI has shown strong bullishness, ranking as the most influential project in Avalanche and breaking into the top 10 in Altrank on Polygon. At this time of writing, CoinGecko is estimating a 24% increase in value, which is a 10% increase from where it was. The following is a quick rundown of some of SUSHI's more notable qualities that demonstrate its 'tasty' status: There was a 4% increase in TVL. Positive environment, but unfriendly market conditions are a drag for the token Future discomfort is possible, but the investment case remains strong Most Influential Project on Avalanche$SUSHI @SushiSwap$JOE @traderjoe_xyz$FITFI @StepApp_$TIME @wonderland_fi$CRA @PlayCrabada$ALBT @allianceblock$BIFI @beefyfinance$PNG @pangolindex$CQT @Covalent_HQ$ANY @MultichainOrg#AVAX $AVAX pic.twitter.com/9ozC2j4Wrp — AVAX Daily (@AVAXDaily) November 21, 2022 In addition, DeFiLlama has noticed a 4% rise in TVL. All in all, investors and traders have a lot to be optimistic about here. But the technicals of the coin suggest that the bullishness is fleeting, as it is being carried around by the present bear market. SUSHI Remains Stale Since its crash in May 2022, SUSHI's price has barely moved. Also, the token has been trading between $2.083 and $0.861 for some time now. This coin, however, has been making higher highs and lower lows despite the bear market since the latter half of Q2 this year. The present price surge, however, is not only due to its recent successes, but also to the act...
---
Ethereum Bears Roar As Price Struggles; Here Is Why Bulls Must Defend $1...


ETH's price reclaims its demand zone of $1,200 as price bounces to a region of $1,250 despite market turmoil. ETH's price continues to show strength after a bearish downtrend with the market's current state, as things look uncertain for most traders and investors. ETH's price bounces from a low of $1,100 on the daily timeframes as the price aims for a recovery toward the 50 Exponential Moving Average (EMA) In the last two days, the crypto market has seen some drastic shift in sentiment, with Ethereum (ETH) and the price of other altcoins battling for survival after the news that Binance would not be taking over FTX after conducting due diligence. Previous weeks saw the price of Ethereum (ETH) perform well, rallying from a low of $1,300 to a high of $1,680. Most altcoins trend higher as many produced gains of over 200%, including DOGE rallying from a region of $0.55 to a high of $0.15, with many hoping for more recovery bounce. Still, these expectations were cut short by the uncertainty surrounding the crypto market, leading to much fear about where the market is headed. (Data from Binance) Ethereum (ETH) Price Analysis On The Weekly Chart The past few days have been filled with so much turbulence in the crypto space as many altcoins have struggled to show strength after losing their key support holding off price decline. The current uncertainty surrounding the market has resulted in reluctance on the part of traders and investors to make altcoin purc...
---
Web3 Must Overcome Significant UX Challenges to Reach Mass Adoption


User experience (UX) design affects nearly every waking moment of our lives. It's not just digital either. Have you ever thought about the UX of doors? Perhaps a brief refresher of what UX is, will help. A useful definition of UX is as follows: "A person's perception and responses that result from the use or anticipated use of a product, system or service" (from The International Organization for Standardization). The following opinion editorial was written by Bitcoin.com's head of product experience Alex Knight. Back to doors. We've all experienced a door that didn't open the way it should. That's a UX failure right there (there's a name for such doors, search for "Norman doors"). Thankfully Norman doors are rare, as are their computer software and web2 counterparts. Unfortunately, web3, still in its infancy, is rife with Norman doors. Until we fix most of these proverbial doors, web3 mass adoption is unlikely. In this article I'm going to discuss three areas web3 needs to work on. Caveats: this list is not comprehensive and since my area of focus is web3 wallets I'm going to talk about UX challenges through that lens. The three areas are: Security Education Ease of use Security That security is vital for software that handles financial instruments is obvious. Two of the bigger security challenges right now are: Handling cryptographic keys Unintelligible crypto transactions. I believe that self-custo...
---
Dogecoin retest support $0.1; Here Is why Doge Army Must Defend This Reg...


DOGE's price needs to stay above $0.1 for the price to have a chance to rally high to a region of $0.15. DOGE's price continues to trend above key support of $0.1 as the hopes of rallying higher continue to dwindle. DOGE's price remains strong, holding key support on the daily timeframes as the price trades above the 50 and 200 Exponential Moving Averages (EMA). Previous weeks saw the price of Dogecoin (DOGE) rally with so much bullish sentiment creating more euphoria for a bull run as the price of Dogecoin (DOGE) rallied with over 150% gain in less than 7 days as many anticipated the rally to a region of $0.2. The sentiment surrounding the crypto market is not encouraging, as the week has been filled with less bullish sentiment. The crypto market has seen some relief across all assets, but the new week holds mixed feelings.
---
Axie Infinity Can Recoup Its 6-Month Loss And Rise 25%, But It Must Firs...


Axie Infinity (AXS) finally managed to break away from its downward momentum that's been going on for the last six months. According to latest data from Coingecko, the crypto asset peaked at $11.29 today before entering a minor price correction that made it decline by more than 7% over a 24-hour period. AXS is in recovery after tremendous selling pressure crippled it in late October Axie Infinity is targeting a 23% jump to surpass the $13 marker AXS needs to close today's session staying above $10.3 for it remain bullish At the time of this writing, AXS was trading at $10.47 and has gone up by 12.7% and 16.1% during the last seven and 14 days, respectively. Although it is still down by almost 18% for the past month, the altcoin is showing signs of a bullish rally that could make it breach the $13 marker. A Clear Path For Axie Infinity Recovery During the last few days, the cryptocurrency's price movement was caught in a double bottom pattern that established $8.5 zone as base support region. Following the recent rally of the crypto market, Axie Infinity managed to bounce back from that crucial zone and surpassed the $10.3 marker with its 24.5% surge. This kind of performance enabled AXS to turn the tides in its favor, getting out of its bearish cycle and is now looking to make a decisive push with the aim of increasing its spot trading price by more than 23%. In order to do that, the digital currency needs to make sure that it will keep the $10.3 range a...
---
Solana (SOL) Continues To Lag In Price; SOL Must Do This One Thing To Ra...


SOL's price fails to rally high as the price continues to stall in its price movement despite the market looking green across boards. SOL's price continues to trend below key support as the price tries to build more strength to overcome this area of resistance that has held the price down. SOL's price remains strong on the daily timeframes as the price trades below the 50 Exponential Moving Average (EMA). The price of Solana (SOL) has yet to show some good price action to the upside as the price has continued to stall in its price movement as the crypto market continues its course for relief bounces. The crypto market has enjoyed a bit of relief across all assets, with Bitcoin (BTC) showing great traction, rallying and dragging the market. Solana (SOL) has remained relatively slow in buy orders as there is little or no volatility propelling the price of Solana (SOL). (Data from Binance) Solana (SOL) Price Analysis On The Weekly Chart The past week has seen many altcoins continue to produce over 200% gains over the past 7 days of breaking out of their range-bound movement, as many believe more hope could be settling into the crypto space once more. The new week has looked a bit skeptical, but things are beginning to shape up and looking more promising for some altcoins, like BAND, rallying over 100% in less than 24 hours, showing the price action and volume for buy orders. The price of SOL has shown little sign of volatility as the price continue...
---
Ethereum Must Hold $1,500 Or Risk A Decline To $1,300


Ethereum is on an obvious bull path given its performance in the last couple of weeks. The digital asset took a turn for the better more than a month after the Merge was completed and accumulation among investors was already in full swing. ETH's price eventually surpassed $1,600 before encountering rejection and dropping down below. Ethereum Needs To Hold $1,500 Now that the digital asset has been beaten down back below $1,600, support has moved lower. $1,500 is currently serving as the support level for Ethereum at this point. This now makes it the level to hold for bulls and the level to beat for the bears. If the digital asset is unable to hold this level and bears are able to drag its price down below, then ETH will likely see $1,300 on its way down. Below, $1,500, support is weak given the recent sell-offs that have followed the recovery in price. Thus, it lies just above $1,300 before the losses reach a block. As for the current resistance, it still lies above $1,600 for any significant pushback. This is because Ethereum's price remains firmly above its 100-day moving average, with a firm middle point between this and the 200-day MA sitting at $1,800. Thus, bears continue to fight to hold any level that could prevent such a recovery. ETH continues to hold above $1,500 | Source: ETHUSD on TradingView.com In addition to this, the sell-offs have been slower than what was recorded back during the period of the Merge. This is why despite an unfavorable an...
---
Crypto Exchanges Must Comply With Russia Sanctions, Singapore Central Ba...


The Monetary Authority of Singapore (MAS) has reiterated that cryptocurrency exchanges need to conform to restrictions on Russian users imposed over Moscow's invasion of Ukraine. The reminder comes after researchers established that pro-Russia activists have raised millions of dollars in digital assets to support its war effort.Singapore Says Measures Targeting Russia Apply to All Financial Institutions, Including Crypto Exchanges Compliance with financial sanctions on Russia is a must for licensed cryptocurrency exchanges, the Monetary Authority of Singapore (MAS) commented for local media on Monday. The statement comes after recent studies found that pro-Russian groups have received crypto donations worth millions of U.S. dollars to fund Russian military operations in Ukraine. Following Russia's invasion in late February, MAS introduced in March financial measures aimed at designated Russian banks, entities, and activities, including fundraising benefiting the Russian government. Responding to queries from Channel News Asia (CNA), a TV channel owned by the national broadcaster Mediacorp, the bank insisted: These measures apply to all financial institutions in Singapore, including digital payment token service providers (DPTSPs) licensed to operate in Singapore. The regulator did not specify if it had received any reports of exchanges being used to channel cryptocurrency to pro-Russian groups. Nevertheless, the authority emphasized that crypto service providers m...
---
Bitcoin's Rally Halted at $21K, This Level Must Hold to Prevent Another ...


Bitcoin is struggling to continue the recent rally, as the price has been retracing over the last few days. However, considering the significant support levels available, the short-term future is still looking bright for the bulls. Technical Analysis Technical Analysis By: Edris The Daily Chart: Looking at the daily timeframe, the last week's rally has come to a halt, as the price is yet to break above the $21K mark. The 100-day moving average is currently acting as an obstacle, rejecting the price to the downside. Thus, a short-term correction has seemingly begun over the last couple of days, and the price may retest the 50-day moving average, located around the $19,500 level, which would be considered a significant dynamic support level. In case of a pullback to the 50-day moving average and an eventual bullish breakout above the 100-day moving average, the significant $24K resistance level and the 200-day moving average, trending around the same area, would be the next likely targets for the rally. Source: TradingView The 4-Hour Chart: On the 4-hour chart, the price has been retesting the $20K level over the last few days after breaking above it for the first time in weeks. If the mentioned support level holds and successfully pushes the price to the upside, a rally toward the $22,500 level would be likely. However, considering the fact that the RSI indicator has been showing a massive bearish divergence between the last two price highs, there is also a reasonable probabil...
---
pax?world: A Token Must Be an Economic Bedrock Not a Collectable Gimmick...


This week, pax.world launched $PAXW, its proprietary utility token for the metaverse. The process of designing and launching $PAXW has provided a clear understanding of the token's inherent purposes, enormous potential, and possible dangers. Let's begin at the top: A utility token is a cryptocurrency that serves a specific purpose within a particular ecosystem. Utility tokens give holders the right to perform specific actions on a blockchain network or decentralised application - in this case, $PAXW is native to pax.world. It is a utility and governance token rolled into one - minted, stored, and kept secure on the blockchain. One of $PAXW's purposes is to grant the token holder a stake in the platform's governance. Typically, governance tokens can hold the key to voting rights, a say in project direction, new partnerships, and upcoming platform features. In this regard, $PAXW plays an essential role in the decision-making process of the soon-to-be-released DAO (decentralised autonomous organisation), a governance model that pax.world strives to achieve. In addition to its multiple functions as a means of payment, trade, and investment, cryptocurrency can also be spent or traded across a wide range of platforms and ecosystems. Many iterations of the metaverse effectively take the form of expanded social networks or video games. However, pax.world is a metaverse that serves as a functioning society that facilitates trade, commerce, culture, education, innovation, networking, a...
---
Elrond (EGLD) Will Rally To $80, But this Must First Happen


EGLD's price shows a spark of strength as the price bounced off from $45 with good volume. EGLD continues in a range-bound movement as the price aims to breakout ahead of a rally to $80. The price of EGLD continues to trade above the 50 Exponential Moving Average (EMA) as the price creeps in on the daily timeframe. Despite market uncertainties that have affected the prices of many altcoins in recent weeks, the price of Elrond (EGLD) has remained strong. Elrond (EGLD) has held firm, defending its support as the price remains in a range, with a possible breakout as the price targets $80. The price of Bitcoin (BTC) rose from its low of $19,100 to $19,600 as it attempted to break through to $20,000. A successful breakout will result in relief bounces for the majority of the market's crypto assets. (Data from Binance) Elrond (EGLD) Price Analysis On The Weekly Chart. Despite experiencing some great price movement in recent weeks due to so many partnerships and great projects built on the Elrond network, EGLD has attracted the attention of traders and investors with its unique use case as many look for opportunities to buy. The bear market has had a fair share of the price of EGLD, as the price of EGLD dropped from a high of $500 to a weekly low of $40, where the price was able to form good support to hold sell-offs due to panic. The price of MATIC, after forming good support, price rallied to a high of $68, and the price was rejected to $45 despite showing great stre...
---
Stellar (XLM) Buyers Must Check Out These Data Before Going Long


Stellar is one of the cryptocurrencies that had an interesting and fruitful 2021, perhaps why the altcoin is making positive noise these days for being a viable asset for long trading. Stellar could enter a dull phase on the coming sessions XLM is -10.1% over the past week Stellar is on an extended bearish momentum In crypto space, long trading involves buying an asset and making profit as its price increase. On the other hand, short trading happens when one sells a borrowed security and buys it back at a lower price, making income from the decreased value. Stellar is hot in the eyes of investors looking to earn from long trading as the digital currency's current price is significantly lower than its 2021 levels. Given the virtual coin's ability to increase its price tremendously, its easy to understand why investors might pick Stellar for their long trading scheme. But, as with other ventures, it would be wise to pay close attention to XLM's price movement first, before putting sizable investment on it and deciding to play the long game. Stellar Price Analysis and Trajectory After a spectacular showing in May 2021 when it attained multiple yearly highs, Stellar has fallen into a gradual bearish rally and is positioned in trendline resistance for over 17 months now. At press time, data from Coingecko shows the crypto is trading at $0.113 and is down by 10.1% over the past week. On a year-to-date comparison, Stellar is - 68.8%. The bearish momentum of the crypto market hit...
---
Dogecoin Must Do This One Thing For Price To Hit $0.1, Here Is Why?


DOGE price breaks down into a ranging channel as price failed to break above resistance, holding price from trending higher. DOGE trades below 50 and 200-day Exponential Moving Average as the price struggles to regain bullish signs as the price continues ranging in a channel. The price of DOGE needs to break out of the channel with good volume to rally high to a region of $0.1. Dogecoin (DOGE) prices continue to struggle as they range in a channel to rekindle their bullish movement against tether (USDT). Dogecoin (DOGE) and other crypto assets experienced a relief bounce in recent weeks, which saw the crypto market cap look good for cryptocurrencies across the industry, with many producing double-digit gains. DOGE showed some relief bounces but was quickly rejected into a range price movement. (Data from Binance) Dogecoin (DOGE) Price Analysis On The Weekly Chart Despite having had a difficult few months, with the price falling to a low of $0.05, a 70% drop from an all-time high of $0.6, and many glamouring for $1. Due to market conditions, this incredible price movement was cut short. The crypto market has been in a bear market for more than six months, causing many crypto assets to retest their weekly lows while others cling to key support. After rallying to a high of $0.08, the price of DOGE fell to a weekly low of $O.05, where the price held strong after forming support, and this region appeared to be a demand zone for prices. DOGE price bounced ...
---
Bitcoin Cash Price: Investors Must Avoid These Levels To Prevent Losses


Investors, who are keeping a close eye on Bitcoin Cash and want to avoid losses, should steer clear of these crucial price points. As of this writing, Bitcoin is still showing a little bit of bullishness, despite losing a few digits from its price. BTC retreated below the $20K mark, and now trades at $19,998, according to data from Coingecko. Short-term support for the bears came from rejection wicks at the $20.5k level. Even Bitcoin Cash, the fork of BTC, isn't immune to this issue. BCH is in such a jam, despite Bitcoin losing the $20k psychological support. There have been recent reports regarding a number of developments with potentially profound implications for BCH. This report indicates that Bitcoin Cash's transaction volume has been below the average of 27,734 daily transactions. Lower transaction volumes are a negative indicator to both potential and existing investors for BCH, thus this could be an issue. Bitcoin Cash: Formidable Wall For The Bulls Bitcoin Cash's value fell 35.50% between the July 29 rally and the September 19 low, before rebounding 17.40%. After that time, however, Bitcoin Cash's price remains stable. These days, you can buy Bitcoin Cash for as little as $96.559 and as much as $166.025. Furthermore, BCH has a support level at $112.246 and a resistance level at $125,912. Although CCI and Stoch RSI readings are optimistic, the stated resistance level remains a formidable obstacle for BCH bulls to overcome. Even though the Chaikin money flow inde...
---
Floki Inu Eyes Break Out At $0.00000800, But The Price Must Do This Firs...


FLOKI price continues to struggle as price ranges in a downtrend channel with a major breakout imminent. FLOKI trades below key resistance as price ranges under 8 and 20-day EMA. The price of FLOKI struggles to flip key resistance into support. Floki Inu (FLOKI), one of the most popular memecoins in crypto, is expected to upset Shiba Inu, which won the hearts of many after a brief surge but may be set to repeat this move. All indicators and patterns indicate that the price of Floki Inu (FLOKI) is overdue for a rally to the $0.000015 region, and even higher if bulls are willing to push this price to a new high despite the current market downtrend. Floki Inu (FLOKI) has received a negative response, with prices trending in a downtrend channel while other altcoins and the crypto market look to bounce from key support areas. (Data from Gate.io) Floki Inu (FLOKI) Price Analysis On The Weekly Chart. Despite struggling to break above $0.000015 in recent weeks, the price was rejected and has remained range-bound as it prepares to trend higher to the $0.00002 region. FLOKI's price found weekly support at $0.0000060 after falling by more than 70% in the previous few months due to the current market not allowing FLOKI to trend. There is no doubt that the price of FLOKI will surge when the market recovers from its current bearish state. FLOKI maintains range with little or no volume in order to break free from this structure. FLOKI's price recently rallied to a region of $0...
---
Bitcoin Must Hold This Level Or Risk Falling To $10,000


Bitcoin has seen a remarkable recovery trend that has caused its price to surge past $22,000 once more. This is a welcome development for the digital asset, which has been suffering from many dips, but it is not all rosy for the cryptocurrency. Since the market continues to remain in a bearish trend, there are levels that bitcoin must maintain above to keep such high prices. Otherwise, it risks falling more than 85% from its all-time high. Bitcoin Must Hold Above $17,000 Many prominent figures in the finance industry have shared their thoughts about where they see the price of bitcoin going. One of those is Clem Chambers, the CEO of ADVFN. Chambers, who is also widely known as a financial analyst has said that for the digital asset to continue to rise, it must make sure not to fall below $17,000. In the interview that was carried out by Daniela Cambone for Stanberry Research, the financial analyst explained that bitcoin is likely to reach $40,000 if it maintains strong momentum. However, there is still a high chance that the price will reach the dreaded $10,000 if it fails to hold the $17,000-$18,000 level. Interestingly, even though the price of bitcoin is currently up, Chambers believes that the bearish scenario is more likely in this case. This means that the analyst expects the price to fall below $17,000 and reach as low as $10,000. BTC price drops below $21,000 | Source: BTCUSD on TradingView.com Chambers' outlook is in line with what has been recorded in the cr...
---
Sanction Breaches Must Be Reported, UK Tells Crypto Exchanges in a Rule ...


The United Kingdom's Office of Financial Sanction Implementation (OFSI) has included 'cryptoassets' in a list of assets that must be frozen if they belong to a person or company who is facing sanctions. These developments come as the list of sanctioned Russian entities continue to increase. Eye on Sanctioned Accounts, Breaches As per the new rules, crypto exchanges will face criminal charges if they 'fail to report clients designated for sanctions.' The exchanges must identify and report sanctioned customers and their transactions immediately to UK authorities, said a report in The Guardian. The official guideline on financial sanctions was updated on August 30 to include digital assets amid growing concern that Russia might be using bitcoin and other digital assets to 'dodge' financial restrictions imposed on it following the invasion of Ukraine. A UK Treasury Department spokesperson said: "It is vital to address the risk of cryptoassets being used to breach or circumvent financial sanctions. These new requirements will cover firms that either record holdings of, or enable the transfer of cryptoassets and are therefore most likely to hold relevant information." Sanctions Targeting Digital Assets In April, after resisting sanction provisions for some time, Binance stopped deposit and trading facilities for Russian people and entities having crypto assets in excess of EUR 10,000. These accounts were put under 'withdrawal-only' mode. The world's largest crypto excha...
---
Dogecoin Must Cling To This Level Lest DOGE Slip Quickly To $0.048


Dogecoin (DOGE) has been swirling downwards since the latter part of 2021, specifically in November. DOGE is currently up by 0.88% or trading at $0.06247 Dogecoin has been trailing down since November 2021 DOGE showing some bearish movement DOGE has been on a rollercoaster ride with up and down sequences. The popular dog meme coin is seen to have rallied the previous month generating double-digit gains in terms of percentage. One significantly rally is in August when DOGE managed to surge from a low of $0.059 peaking to a high of $0.087. Dogecoin is currently sitting in a demand zone seen since July. According to CoinMarketCap, DOGE is up by 0.88% or trading at $0.06247 as of this writing. With the rate it's going, Dogecoin may possibly maneuver towards the $0.07 zone. DOGE Likely To Take Detour Towards Bears On a longer market timeframe, DOGE is looking bearish while Bitcoin is similarly showing some weakness. DOGE was able to take a full grip on the support zone but it seems that the momentum is taking the detour towards the bears. Now, Bitcoin has always made a strong influence on the performance of DOGE and other altcoins. With that being said, it moves alongside Bitcoin regardless of whether the king of crypto wings it or crashes down. From July to August, DOGE is seen to have lingered in the range of $0.063 to $0.07. As of press time, BTC is still facing strong hurdles at the $20.4k and $20.8k levels. With that being said, if Bitcoin can successfully blaze p...
---
Bitcoin (BTC) Must Make It Past This Threshold To Bounce Back


The United States just released the Employment Situation Summary, which describes the present state of the American labor market. Bitcoin, the dominant crypto currency on the market, is banking on the freshly disclosed data for a possible bear market departure. Bitcoin has struggled to maintain its value inside the critical $20,000 level. Despite this, investors have elected to HODL over the forthcoming crypto winter. Over 62% of addresses with the currency have not been sold in the past year. This could suggest that investor sentiment as a whole is mixed. Despite the fact that some investors elected to continue holding the currency, 32% of investors chose to sell the currency after holding it for between one and 12 months, while 6% sold their currency after holding it for only one month. Many Believe Bitcoin Will Recover While investor mood has been extremely volatile, the large proportion of investors who opted to hold indicates that many continue to believe Bitcoin will recover. This may be the case now, as Uncle Sam has provided a breakdown of the total employment picture in the United States. Since the release of the jobs report, the Bitcoin market has gained minimally. Coingecko reports that the price of Bitcoin at the time the report was published was $20,060.85. This reasonably large price increase from the early morning price of $19,632.46 was, however, unavoidably lost throughout the course of the day. The Crucial $25K Price Point Even if the price eventually ...
---
Crypto Ads in Thailand Must Feature Clear Investment Warnings, New Regul...


Thailand has introduced tighter rules that will oblige crypto companies to duly inform potential customers of the investment risks on their advertisements. The new regulations also prohibit businesses in the industry from making misleading or exaggerated claims. Securities Watchdog Adopts Stricter Advertising Rules for Crypto Platforms in Thailand Thailand's Securities and Exchange Commission (SEC) has approved new requirements for crypto ads, Bloomberg and Reuters reported quoting the regulator. According to a statement released on Thursday, the changes come after the SEC found that some advertisements lacked any warnings about the risks associated with cryptocurrencies or featured only positive information. Crypto firms in Thailand will now be obliged to clearly indicate the relevant risks for investors in their ads and the warnings must be easy to notice. They should present balanced views of the expected returns and mention both positive and negative factors. The advertisements must not feature misleading, exaggerated or false claims. Thai crypto businesses, which have been advertising heavily through digital media and billboards, must now limit the promotion to official channels such as their own websites. They will also have to provide regulators with information about the advertising terms. The securities watchdog explained in the announcement: Operators must give details of ads and spending, including the use of influencers and bloggers to the SEC, including terms and...
---
More Must (

#MUST

) News